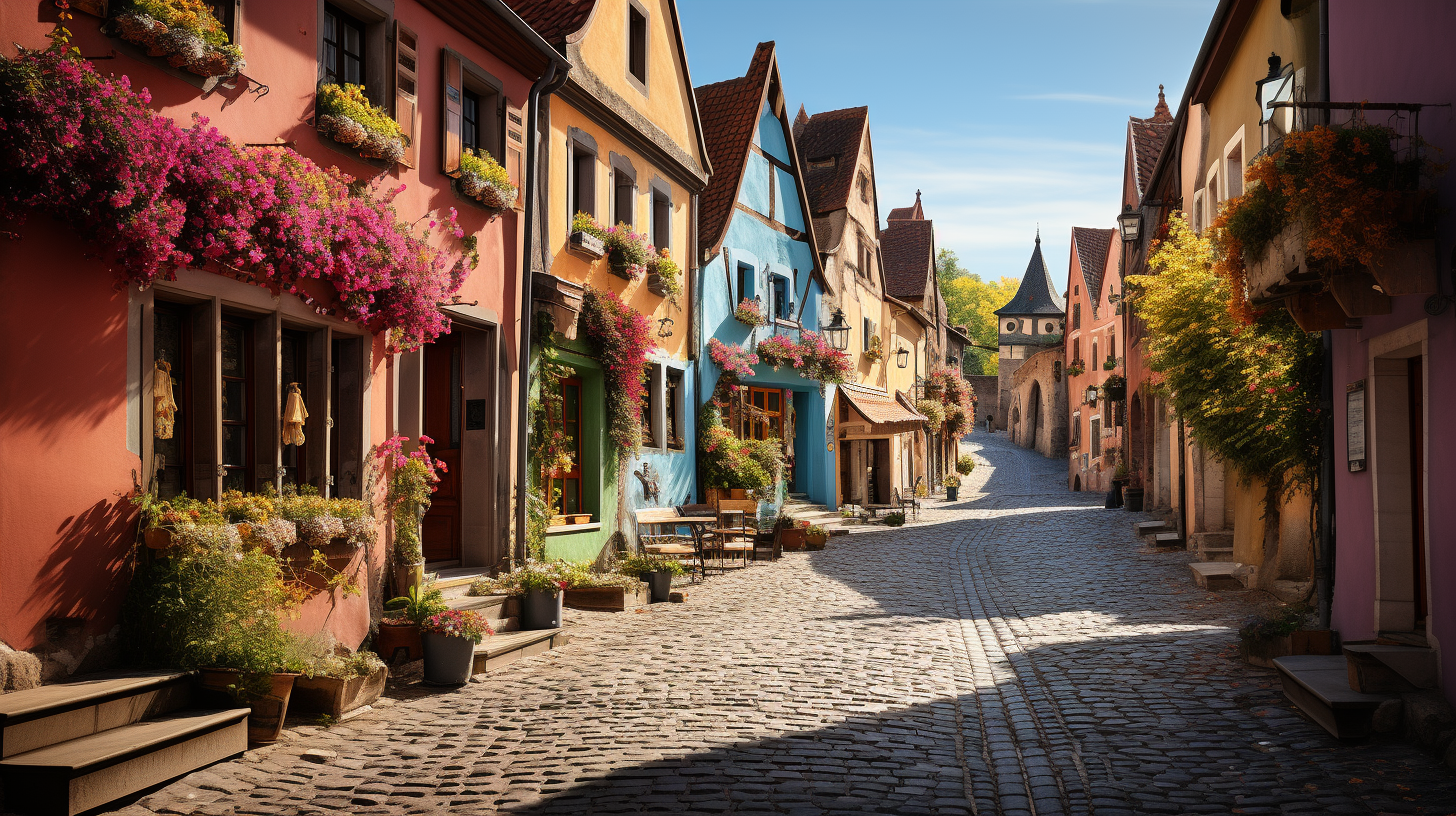 Discover the 25 most beautiful small towns in Europe.
From the cobblestone streets of Monstadt, Portugal, to the lush hills of Dinant, Belgium, explore these hidden gems' unique history, culture and beauty.
Enjoy the tranquility of Flom, Norway and the vibrant hues of Positano, Italy.
Tours & Things to do hand-picked by our insiders
Get lost in the medieval charm of Kotor, Montenegro, or marvel at the dreamy landscapes of Reine, Norway. Uncover the secrets of Göreme, Turkey and bask in the beauty of Hallstatt, Austria.
Wander these places and find yourself among the stars.
TL;DR
Monstadt, Portugal: A medieval town with whitewashed houses, narrow cobbled streets, and a 14th-century castle. It offers a glimpse into the local cuisine, traditional festivals, and opportunities for outdoor activities.
Dinant, Belgium: This town in the Walloon region boasts natural beauty and historical landmarks. Visitors can explore the Citadel de Dinant, take boat tours, indulge in local delicacies, and participate in cultural festivals.
Flom, Norway: Nestled in Norwegian fjords, Flom is known for its towering mountains, crystal clear waters, fjords, waterfalls, and outdoor activities. The Flom Railway offers stunning landscape views, and traditional Norwegian cuisine is a treat for food lovers.
Kotor, Montenegro: With its natural beauty and historical architecture, Kotor is a UNESCO World Heritage site. Visitors can explore the fortress walls and experience diverse architectural styles while enjoying the town's breathtaking surroundings.
1. Monstadt Portugal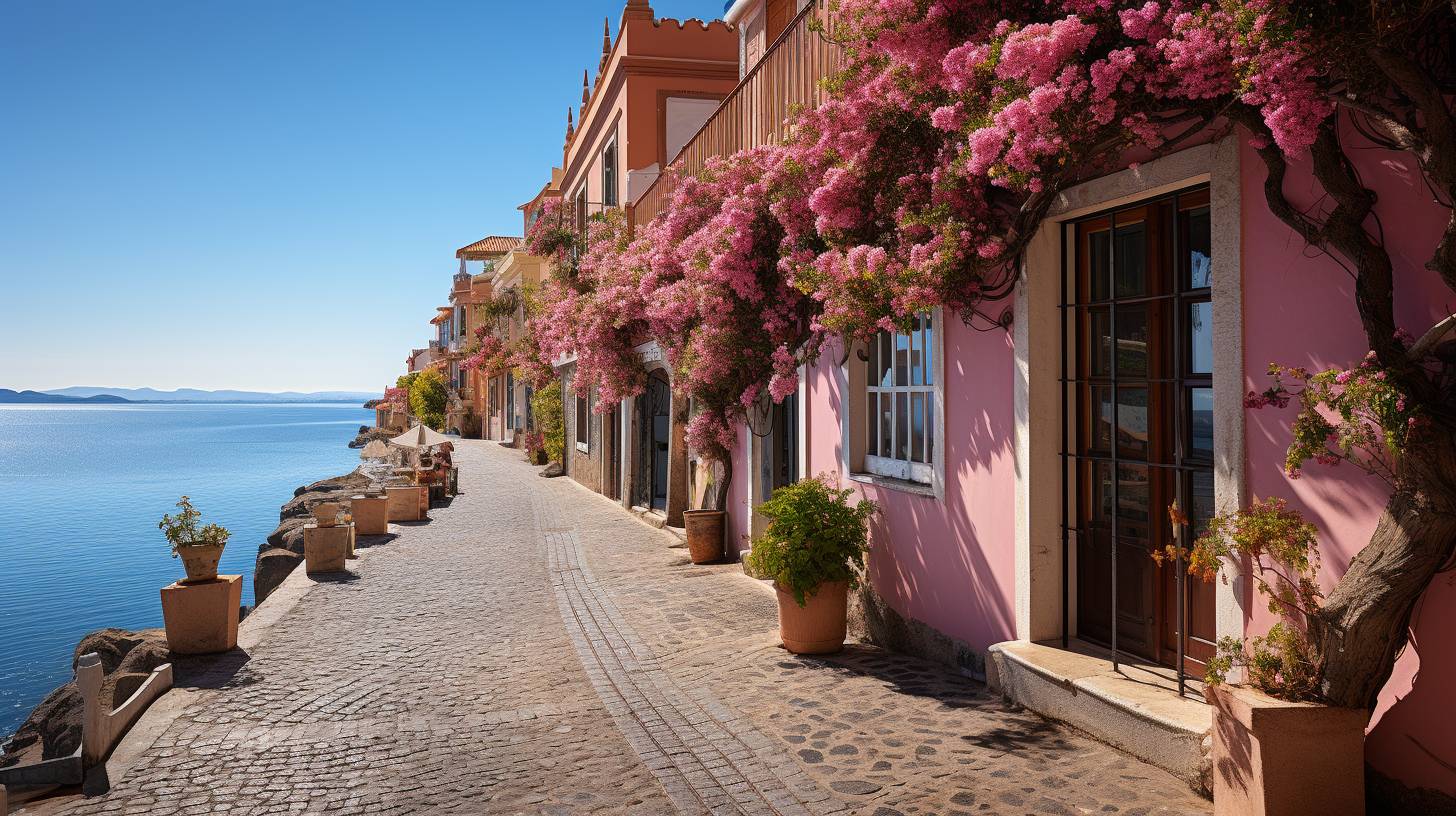 Monstadt, Portugal, a charming medieval town in the Alentejo region, is renowned for its whitewashed houses, narrow cobbled streets, and breathtaking views of the surrounding countryside.
This picturesque town boasts a rich historical heritage with its 14th-century castle and the 16th-century Aggression Arthrus church, adorned with beautifully painted tiles.
Visitors can indulge in the local cuisine, known for its hearty soups and grilled meats, and immerse themselves in the town's cultural heritage by participating in traditional festivals.
Outdoor enthusiasts can enjoy a range of activities, from exploring the countryside to water sports in the Alkiyawa Reservoir.
2. Dinant Belgium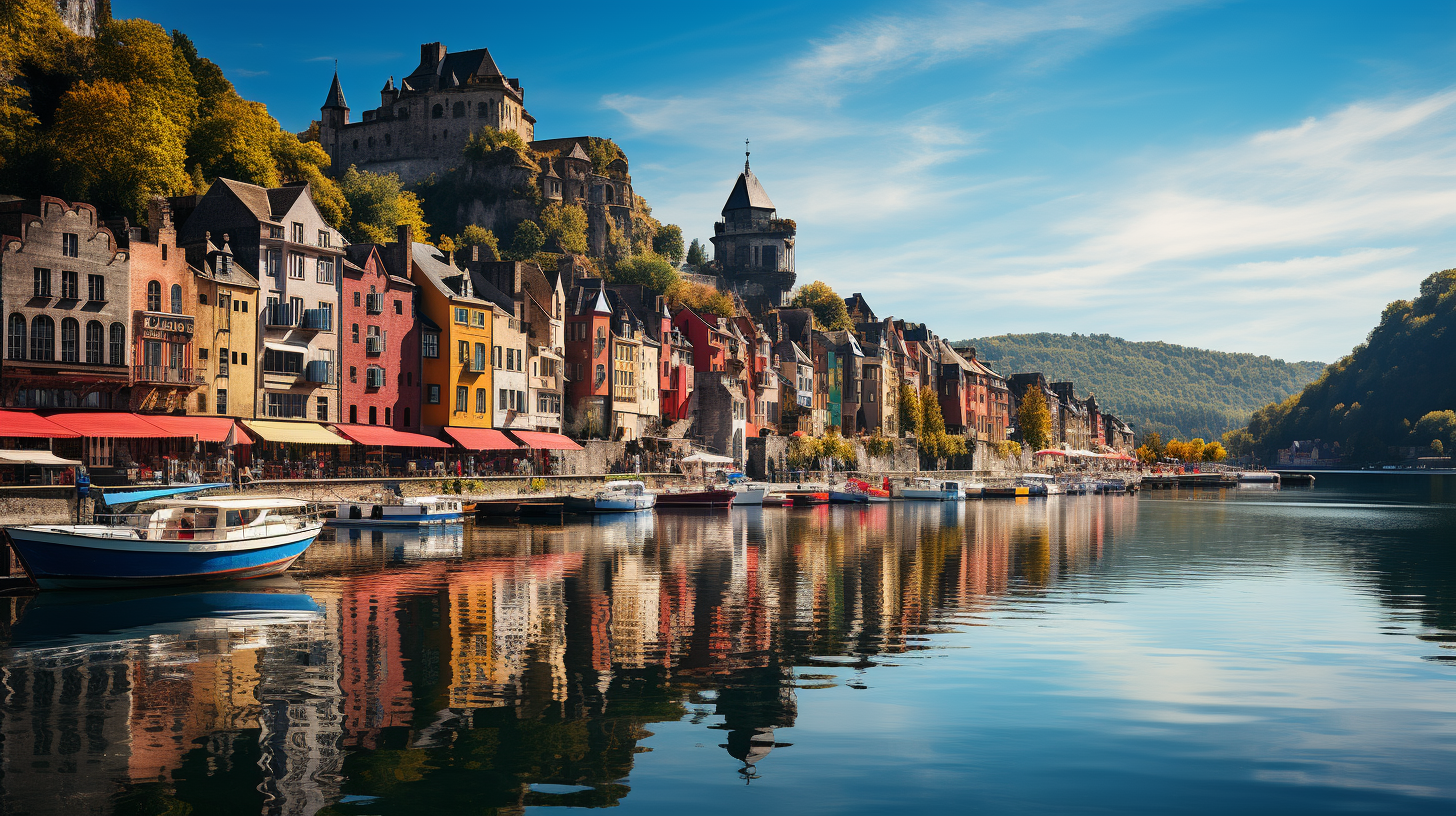 Situated in the picturesque Walloon region of Belgium, Dinant offers visitors a unique blend of natural beauty, historical landmarks, and a rich musical heritage.
The town is known for its impressive history and architecture, with attractions such as the Citadel de Dinant providing panoramic views of the river and surrounding landscape.
Outdoor enthusiasts can enjoy boat tours along the Meuse River, while food lovers can indulge in local delicacies like Boutique de Dinant and Poudre blanc.
Additionally, Dinant hosts various cultural festivals throughout the year, adding to its vibrant atmosphere.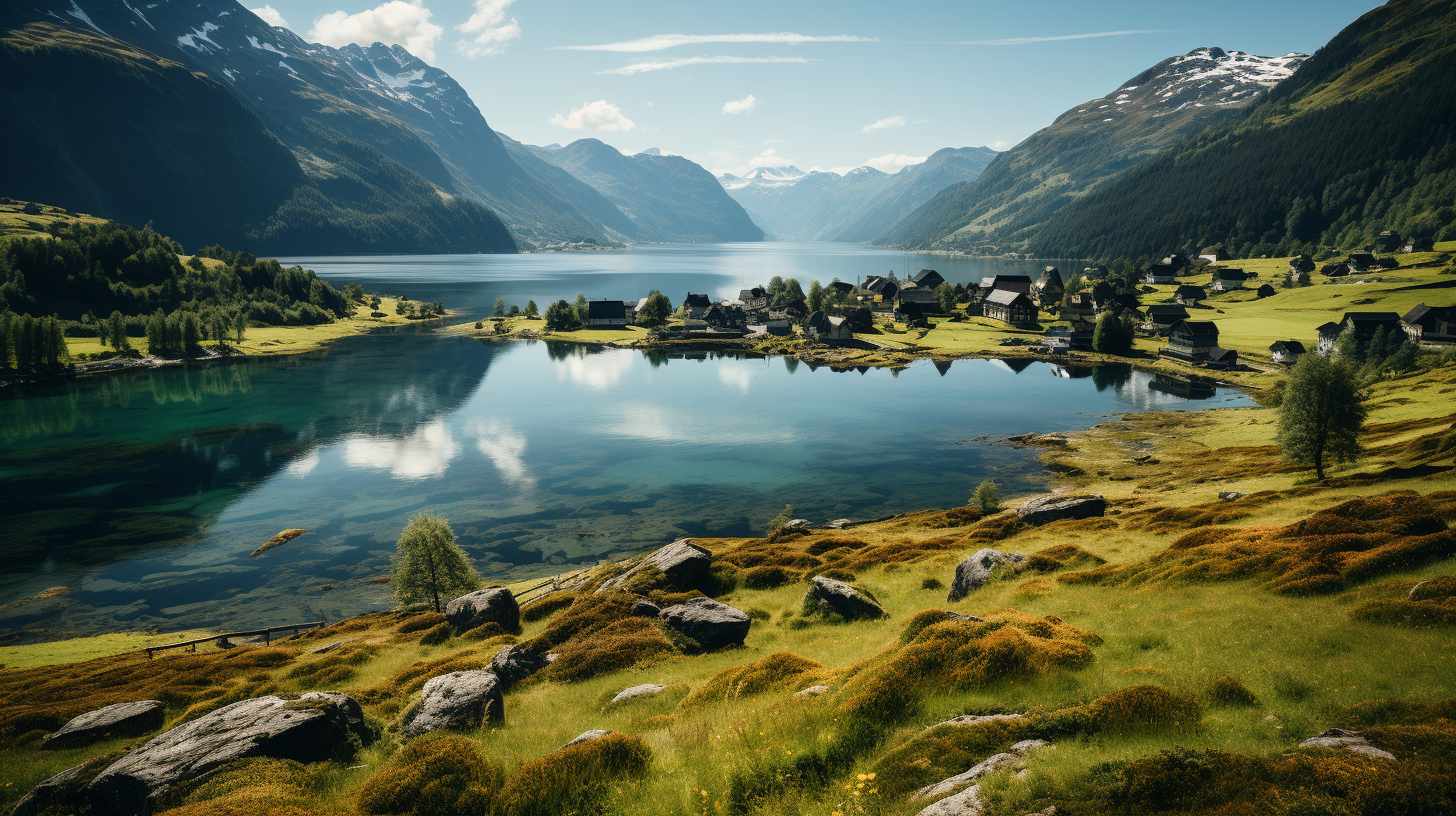 Nestled within the majestic Norwegian fjords, Flom offers visitors an enchanting escape filled with breathtaking natural landscapes, a world-renowned railway journey, and a variety of outdoor activities to immerse oneself in.
Flom's rich cultural heritage is evident in its famous Flom Railway, showcasing its history and construction.
The natural beauty of Flom can be witnessed through its towering mountains, crystal clear waters, and stunning views of fjords, waterfalls, and mountains.
Outdoor enthusiasts can indulge in activities such as hiking, kayaking, and fishing.
Flom also boasts historical landmarks and offers traditional Norwegian cuisine, including fresh seafood and handcrafted beers.
4. Albarracín Spain
Albarracín, a small town in Aragón, Spain, is a captivating destination that transports visitors to a medieval world. The town's ancient walls, Moorish ruins, and preserved architecture vividly depict its rich history.
Explore the cobblestone streets, marvel at the Catedral del Salvador, and soak in the natural beauty of the surrounding Sierra de Albarracín. With its enchanting allure and gastronomic delights, Albarracín promises an unforgettable journey through time.
This hidden gem in Spain is a must-visit for those seeking historical landmarks and unique cultural experiences.
5. Kotor Montenegro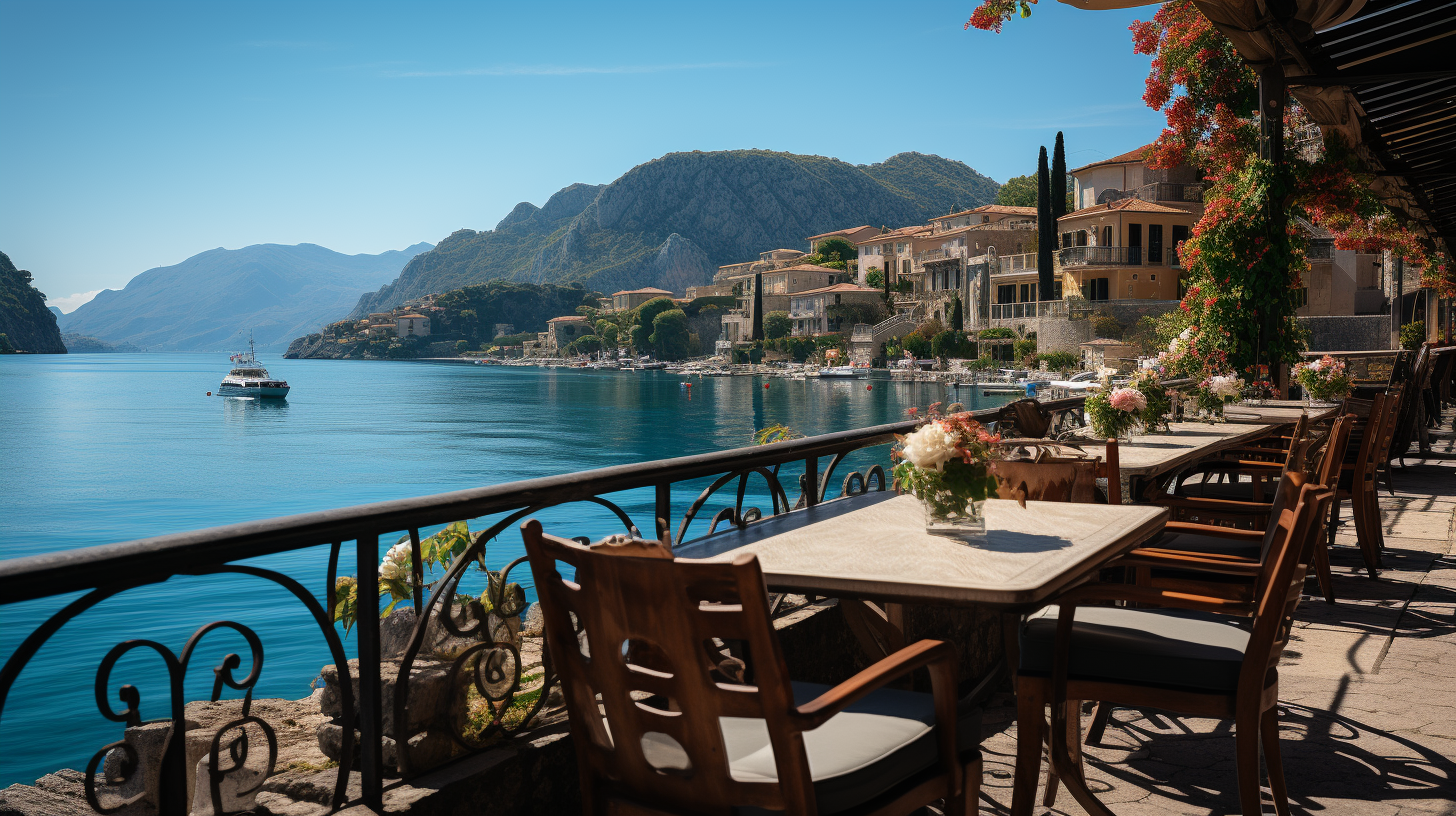 Kotor in Montenegro offers visitors a unique blend of natural beauty, historical architecture, and vibrant cultural experiences.
Nestled at the end of a fjord-like bay on the Adriatic Sea, Kotor boasts stunning scenic views and coastal beauty.
The town's historical charm is evident through its ancient stone walls, winding cobblestone streets, and picturesque squares.
Exploring the fortress walls, which date back to the 9th century, allows visitors to admire the town and surrounding landscape.
Kotor's cultural heritage is further showcased through its UNESCO World Heritage site, the historic Old Town, with its diverse architectural styles.
6. Gorde France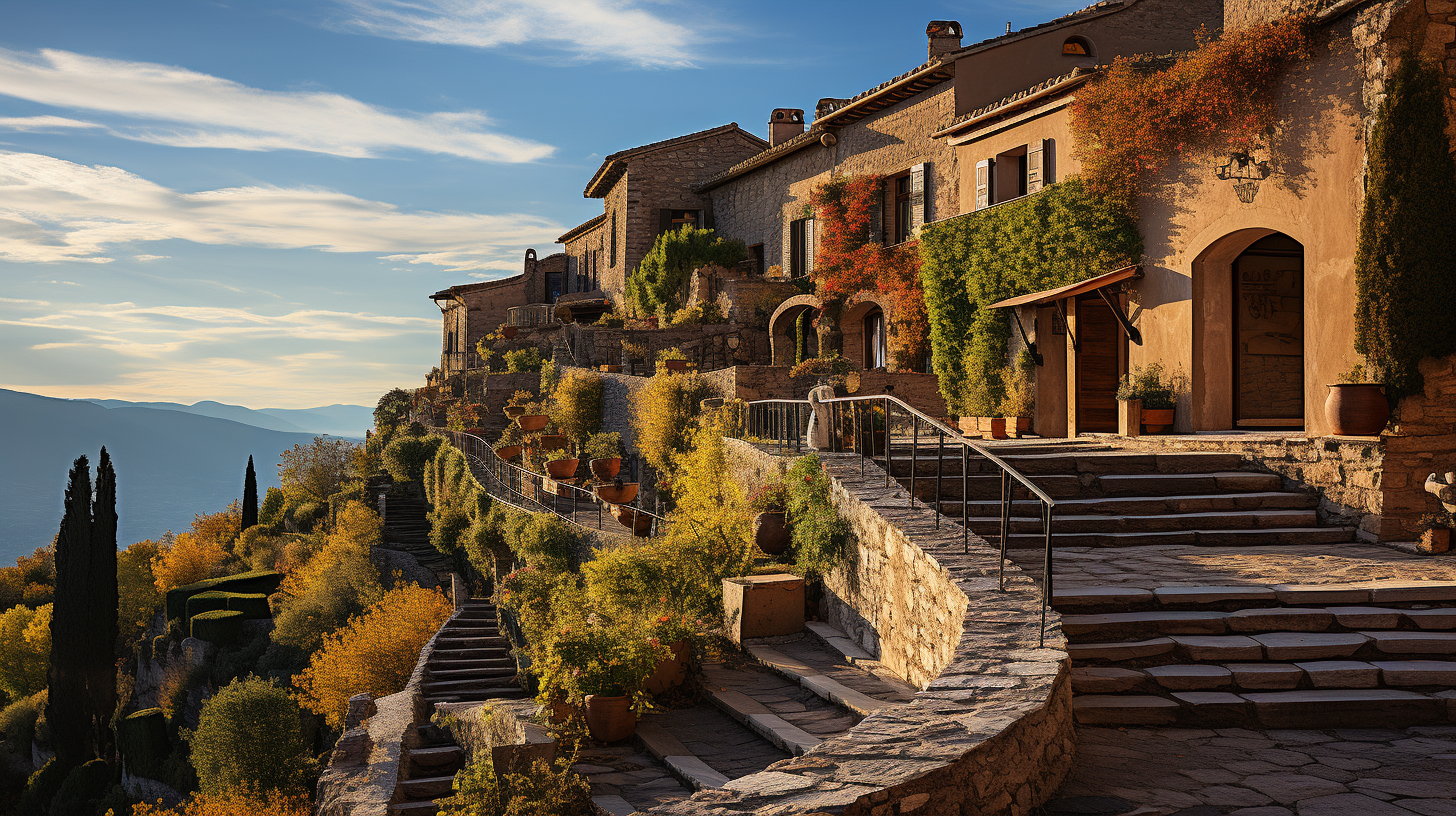 Gorde, France, located in the Luberon region of Provence, is a captivating hilltop village renowned for its medieval stone houses, narrow cobblestone streets, and impressive Renaissance Castle.
Unique attractions in Gorde include exploring the village and taking in the breathtaking views of the surrounding countryside from the castle at the top of the hill. The village is also home to several art galleries and the 12th century Abbey of Sénanque, famous for its Lavender Fields.
Visitors can indulge in local cuisine, known for its truffles, honey, and olive oil, and can participate in traditional festivals and outdoor activities.
Gorde is rich in historical landmarks, offering a glimpse into its fascinating past.
7. Mostar Bosnia Herzegovina
Situated in the heart of Bosnia and Herzegovina, Mostar is a captivating destination known for its stunning Ottoman architecture, vibrant markets, and breathtaking natural beauty.
The historic old town of Mostar is home to well-preserved Ottoman-era buildings and monuments. A highlight of the town is the iconic Mostar Bridge, a UNESCO World Heritage site that offers stunning views.
Visitors can also immerse themselves in the local culture by exploring the lively bazaar and sampling traditional Bosnian cuisine.
With its rich history and vibrant culture, Mostar is a must-see destination.
8. Randa Spain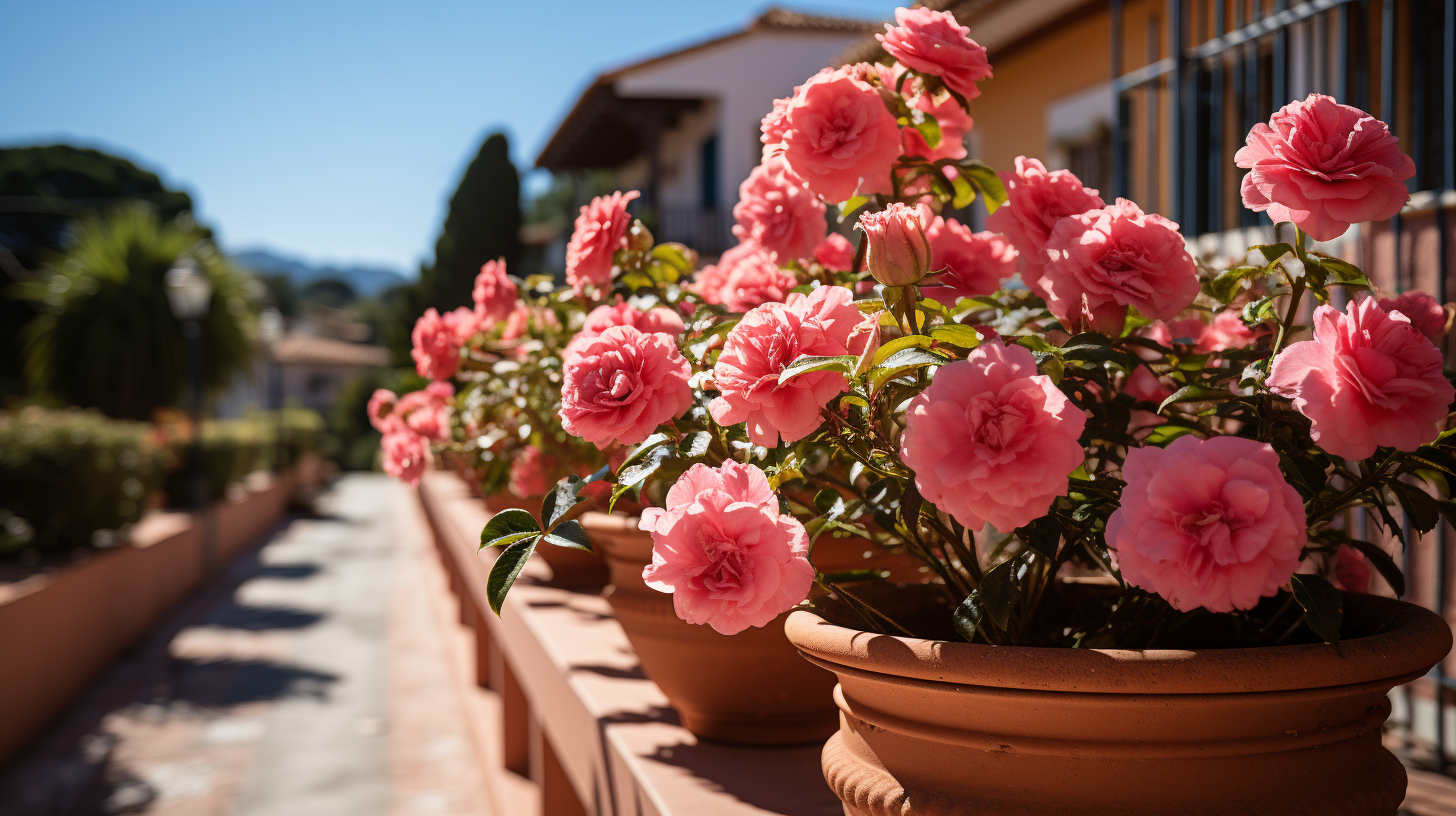 Moving on from Mostar, Bosnia Herzegovina, we now turn our attention to Ronda, Spain.
Perched on a cliff in the Andalusian region, Ronda is a small town with a rich history dating back to pre-Roman times.
Known for its stunning views and impressive architecture, Ronda offers visitors a chance to explore its historic center and landmarks such as the Puente Nuevo bridge and the Plaza de Toros bullring.
Additionally, Ronda is famous for its traditional festivals, local cuisine, scenic hiking trails, historic architecture, and cultural traditions.
9. Bibury England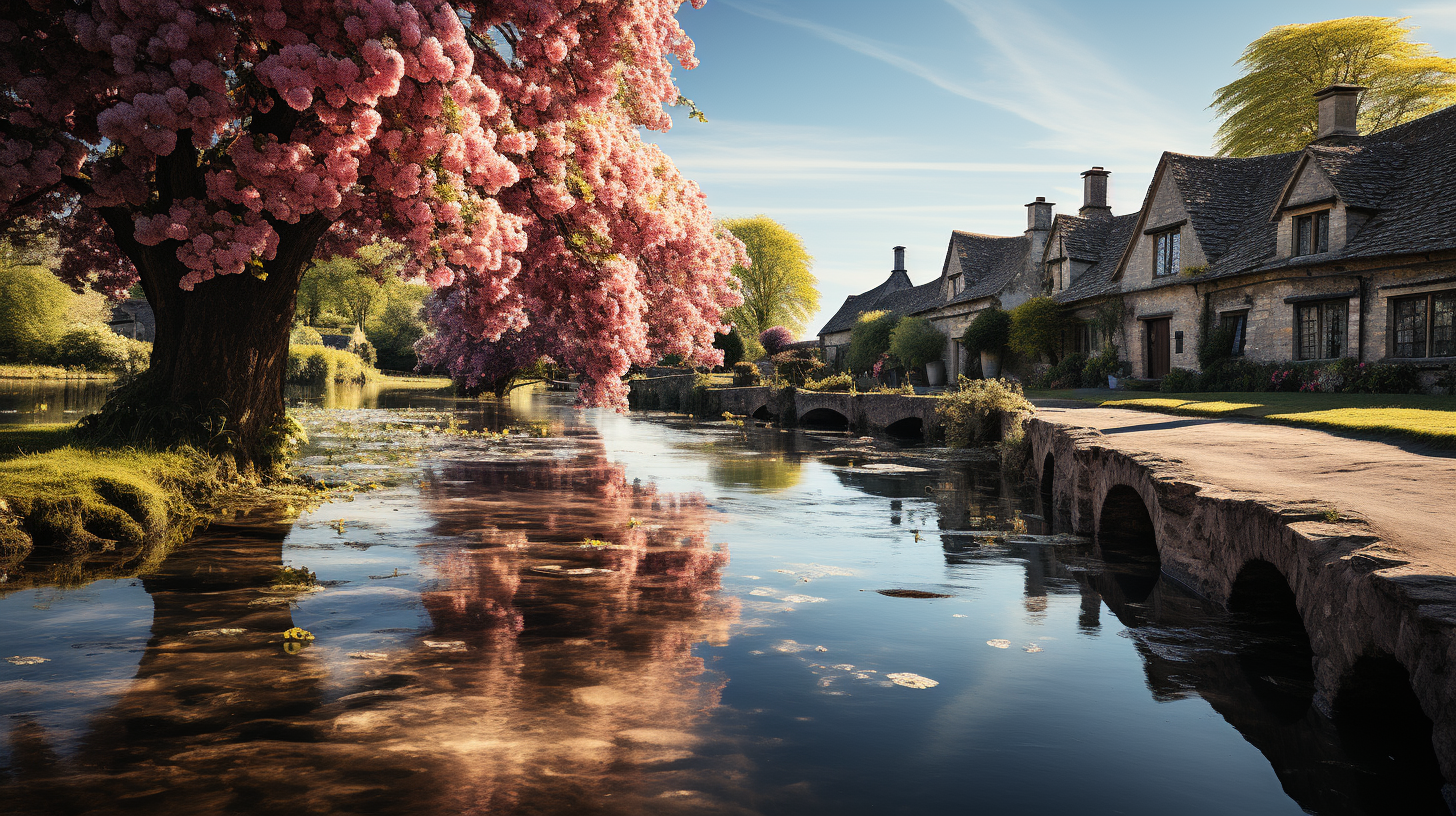 Nestled amidst the rolling hills of the Cotswolds in England, Bibury is a charming town renowned for its picturesque honey-colored cottages, tranquil river, and idyllic scenery.
This hidden gem exudes quaint charm and offers a glimpse into the rich local culture.
Visitors can explore historical landmarks such as Arlington Row, a row of weaver's cottages dating back to the 17th century.
With its picturesque beauty and preserved period details, Bibury is a must-visit destination for those seeking the outstanding beauty of the English countryside.
10. Port McGee Ireland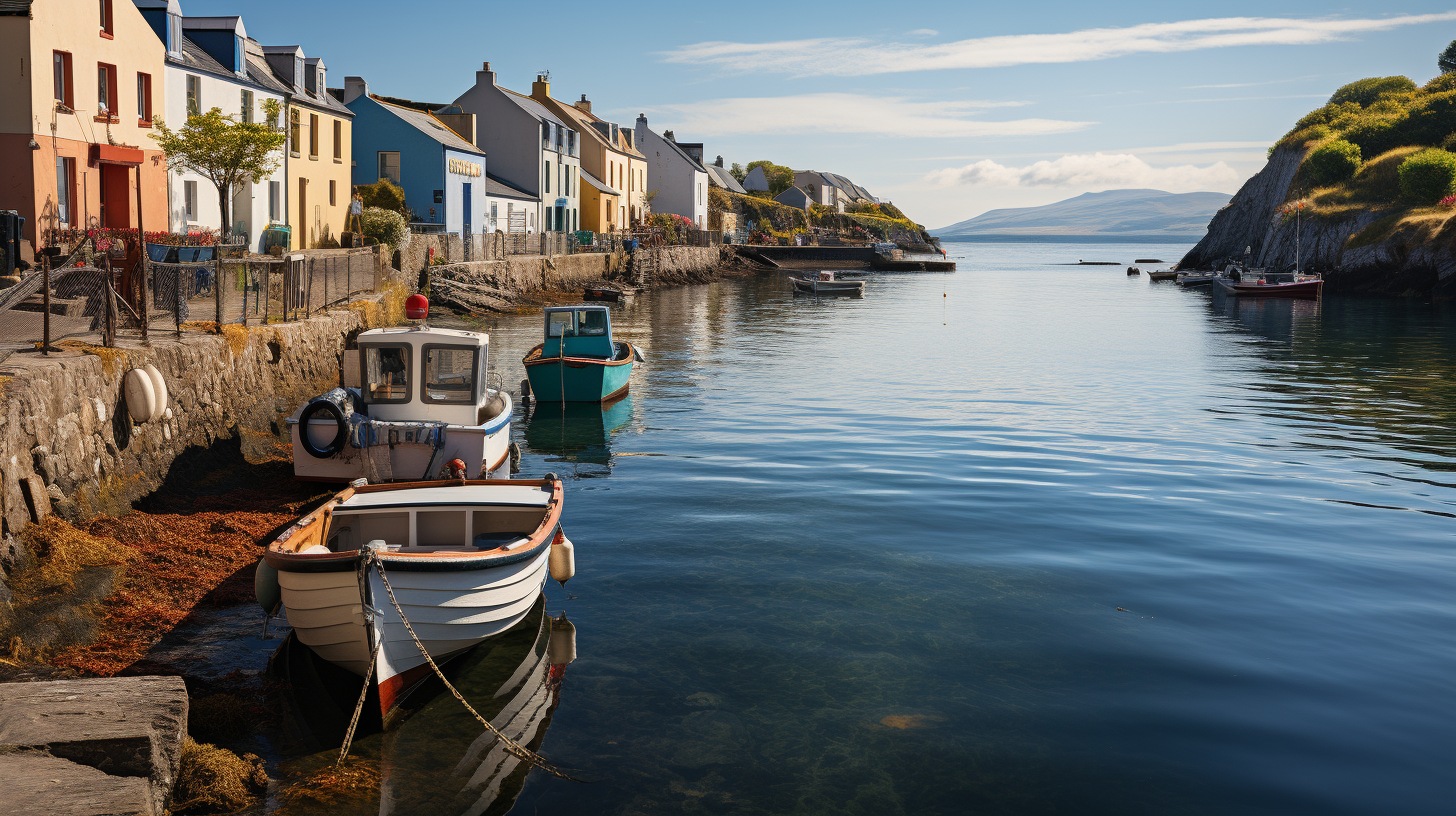 Located in the Republic of Ireland, Port McGee is a must-visit destination for those seeking the authentic charm of a small Irish town.
With picturesque views of the surrounding hills and coastline, it offers a range of local attractions and activities.
Visitors can explore traditional Irish culture and heritage, enjoy scenic landscapes and natural beauty, indulge in local cuisine and dining options, and find suitable accommodation and lodging options.
Port McGee truly encapsulates the beauty and essence of Ireland.
11. Portree Scotland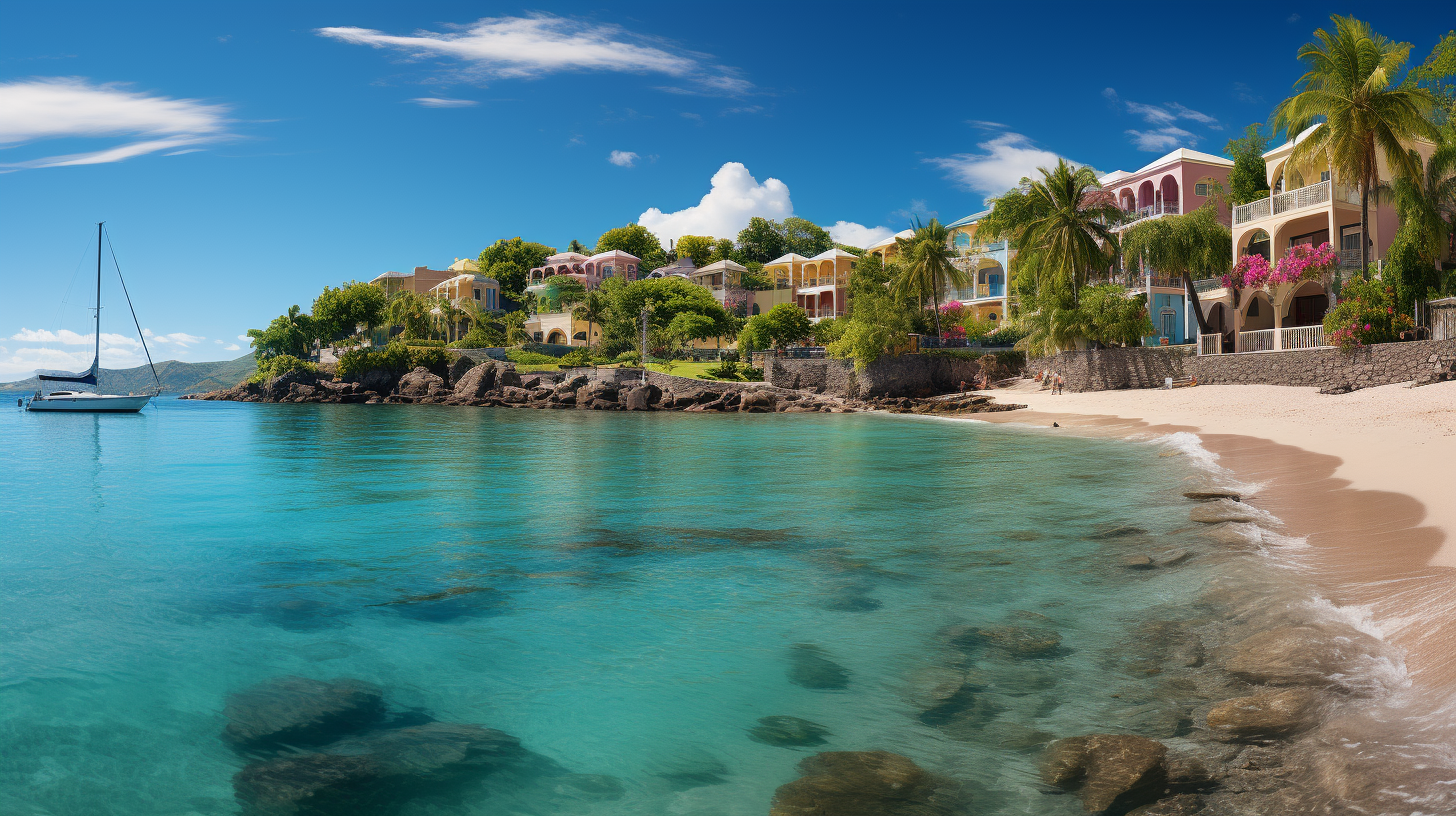 Located on the eastern shore, Portree, Scotland, is a town enveloped by breathtaking natural beauty. Rolling hills and picturesque countryside surround the town, making it a paradise for hikers and outdoor enthusiasts. Visitors can embark on thrilling adventures and explore stunning landscapes while reveling in the vibrant culture.
The town's seafood restaurants offer traditional dishes made from fresh catches, and its historical sites provide a glimpse into Portree's rich cultural heritage. Also, hidden gems await those eager to uncover Portree, Scotland's lesser-known attractions and spots.
12. Hithorn Netherlands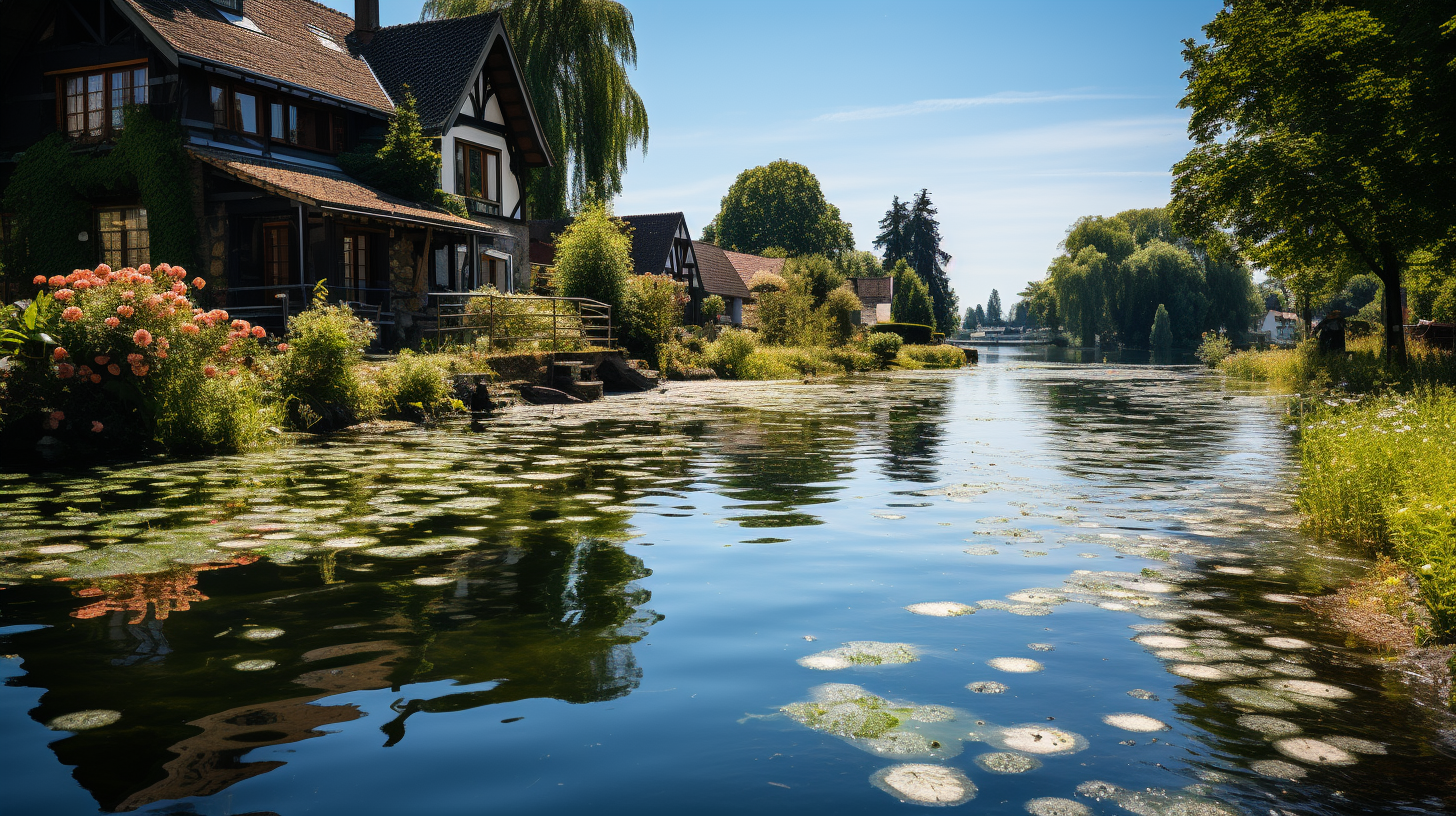 With its idyllic canals, charming thatched roof houses, and peaceful countryside, Hithorn in the Netherlands presents a picturesque village reminiscent of a traditional Dutch oasis.
Visitors to Hithorn can explore the village's canals by renting a whisper boat, and admiring the beautiful gardens and charming houses along the way.
Cycling is also popular, with bike paths winding through the countryside.
Hithorn is home to several museums showcasing the village's history and culture.
Additionally, visitors can indulge in local cuisine while immersing themselves in the quaint atmosphere of this Dutch gem.
13. Lauterbach Switzerland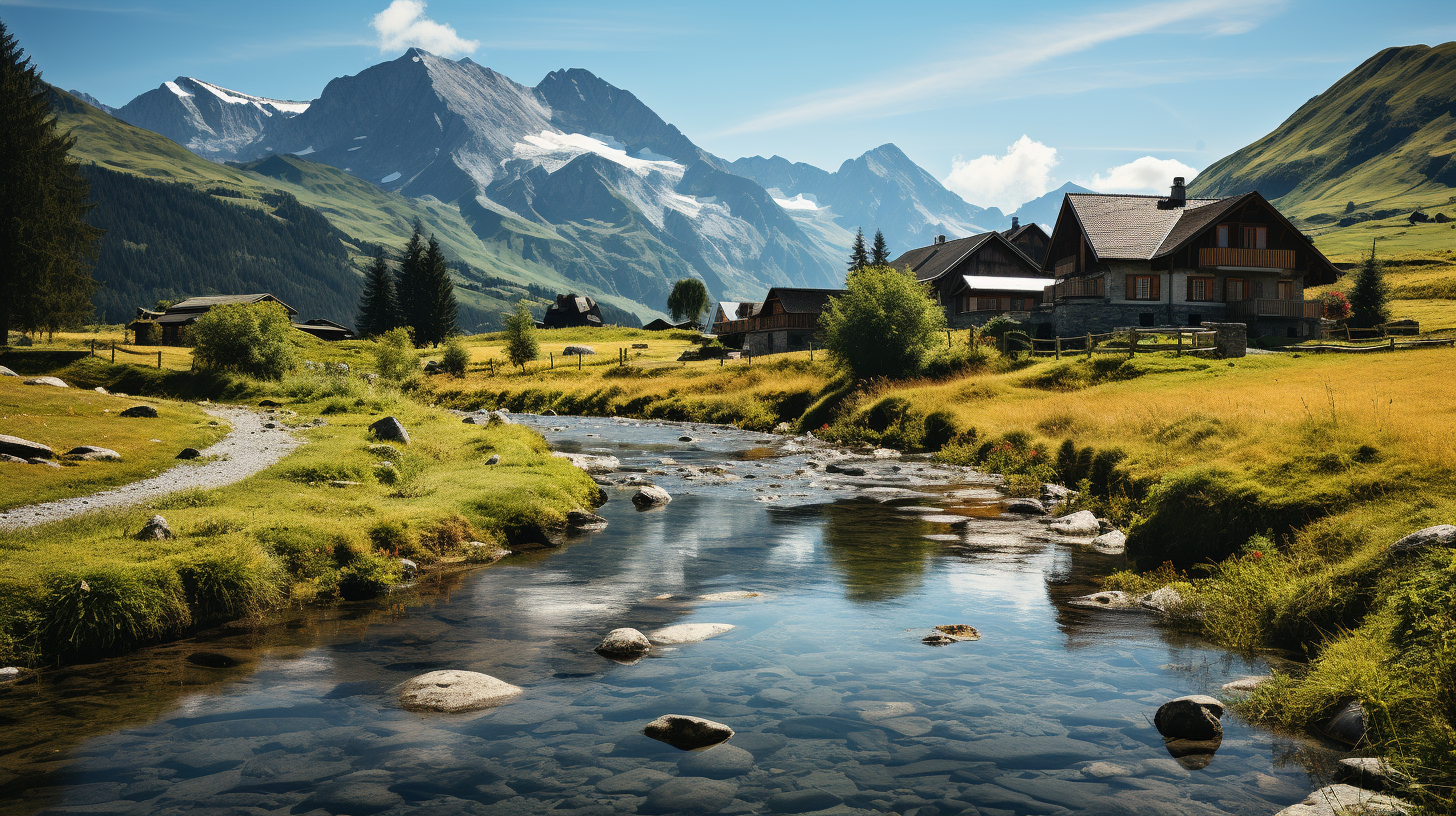 Surrounded by majestic snow-capped mountains and adorned with cascading waterfalls, Lauterbach in Switzerland is a captivating village renowned for its natural beauty and abundance of outdoor activities.
The village boasts traditional architecture, adding to its charm and allure.
Visitors can indulge in a variety of outdoor activities, such as hiking and skiing, while enjoying the breathtaking views.
Lauterbach also offers a taste of local cuisine and hosts cultural festivals, providing an enriching experience for those seeking freedom and adventure.
14. Asos Greece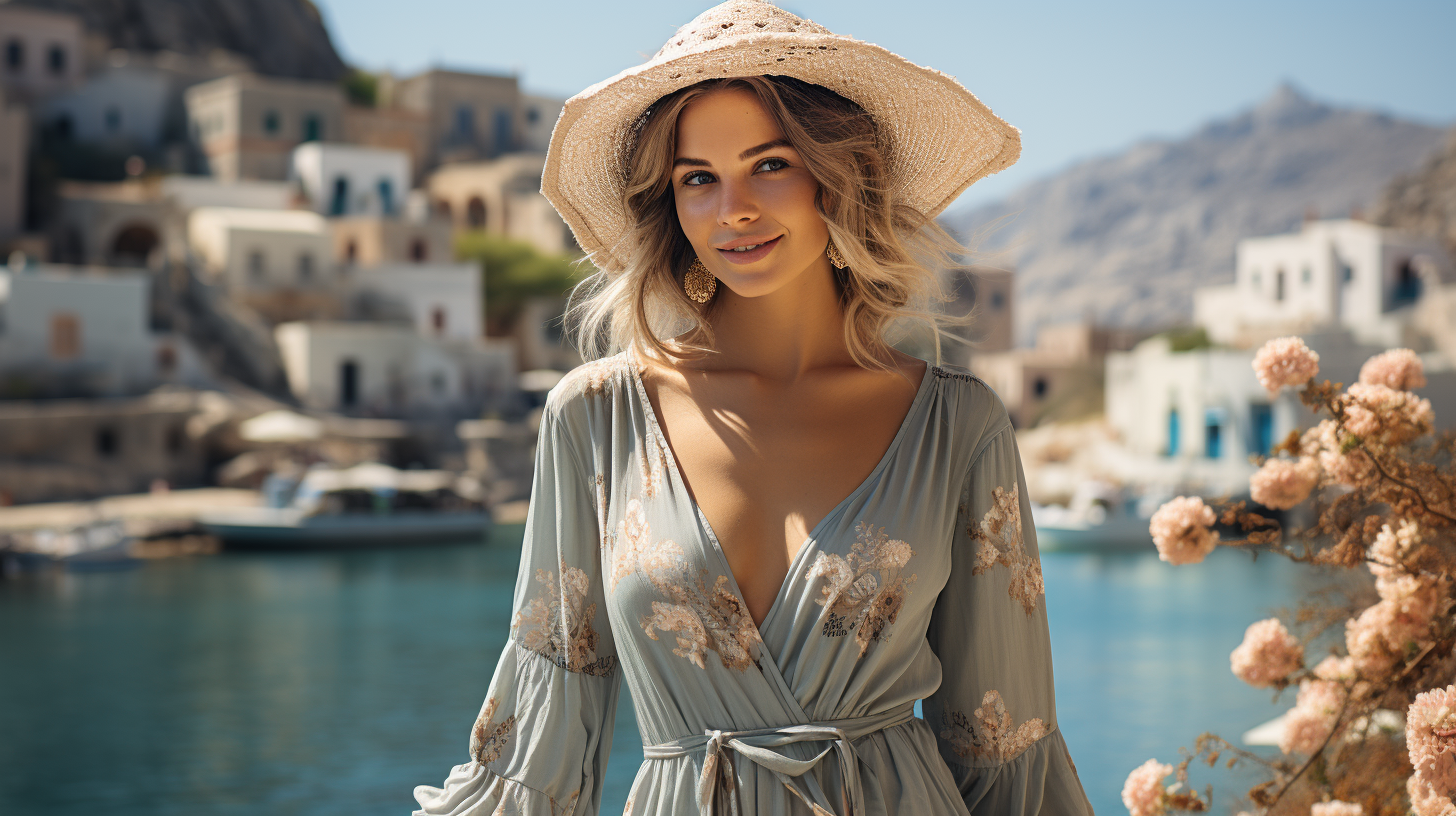 Situated on the island of Kefalonia in Greece, Asos entices visitors with its picturesque harbor, colorful buildings, and stunning views of the Ionian Sea. Its Venetian Castle, dating back to the 16th century, offers breathtaking panoramic views of the surrounding area.
Asos is not only known for its natural beauty but also for its cultural traditions and historical landmarks. The village showcases traditional architecture and is home to a variety of local cuisine, making it a must-visit destination for those seeking a taste of Greece's rich heritage.
15. Sigiswara Romania
Located in the heart of Transylvania, Sigiswara is a captivating medieval city that showcases its rich history, stunning architecture, and vibrant cultural scene.
The traditional Romanian architecture in Sigiswara is a sight to behold, with colorful houses and an impressive Fortress atop a hill.
Food enthusiasts will be delighted by the local cuisine, which includes hearty soups, grilled meats, and delicious desserts.
Nature lovers can explore the natural beauty of Sigiswara and history buffs can visit the Clock Tower museum and the Fortified walls and towers of the Old Town.
The city also hosts various cultural festivals and events, such as the annual Medieval Festival, celebrating the city's history with medieval crafts, music, and performances.
Sigiswara truly offers a unique and unforgettable experience for all who visit.
16. Bled Slovenia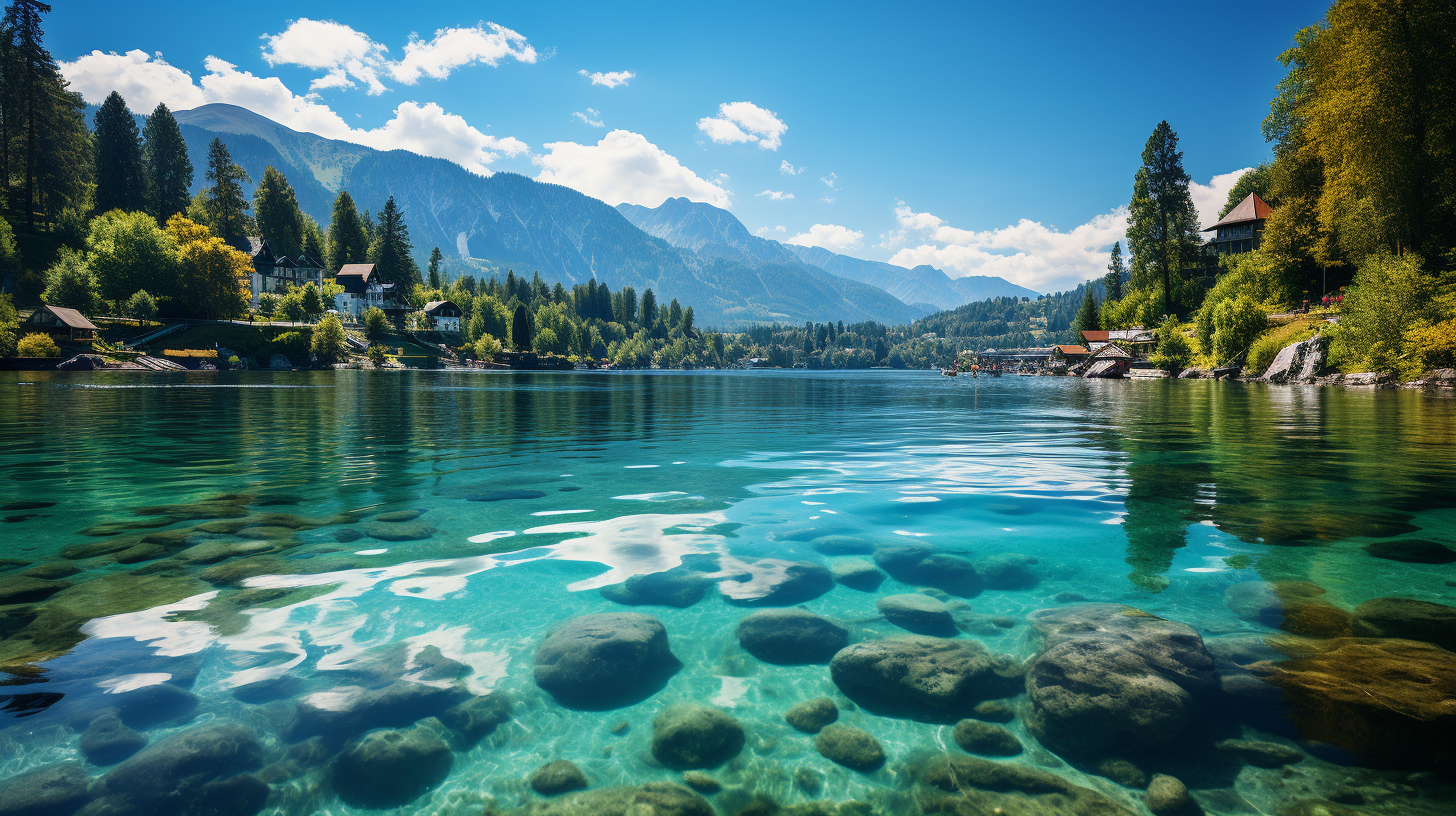 Nestled amidst the majestic Julian Alps and overlooking a serene glacial lake, Bled in Slovenia beckons visitors with its picturesque charm and offers a wealth of cultural and outdoor experiences.
Bled Castle, a historic marvel perched on a hilltop, provides panoramic views of the surrounding landscape.
Exploring Lake Bled is a delight, with activities such as boating and strolling along the lakefront promenade.
Bled Island, a hidden gem, can be reached by traditional wooden boats and houses a charming church.
Food enthusiasts can indulge in Bled's culinary delights, including the famous cream cake, while outdoor enthusiasts can enjoy hiking and other outdoor adventures in the surrounding mountains.
17. Zermatt Switzerland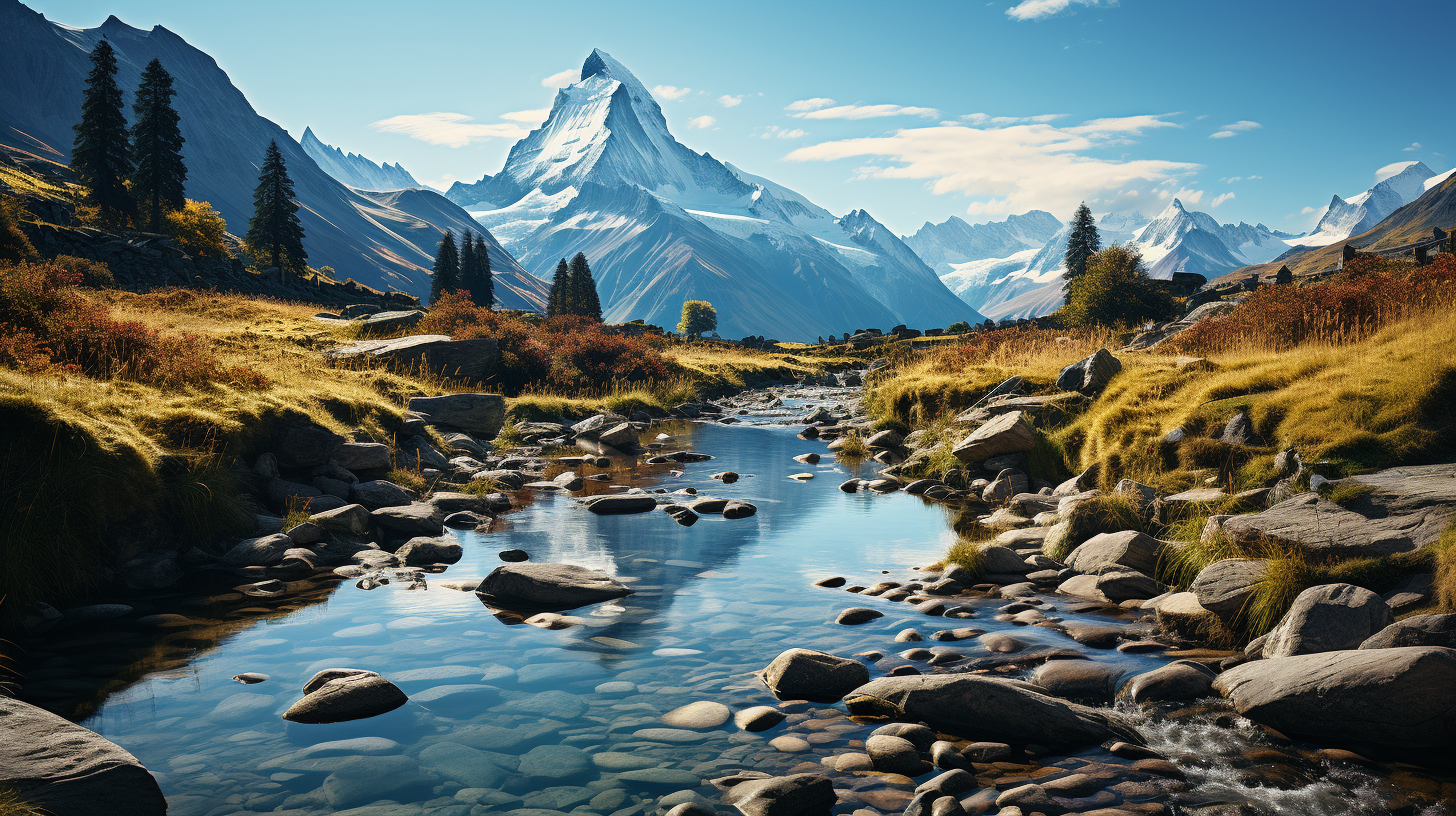 Moving on from the enchanting town of Bled, Slovenia, we now turn our attention to Zermatt, Switzerland.
Zermatt is renowned for its world-class ski resorts and the majestic Matterhorn mountain, which dominates the stunning Alpine scenery.
Hikers are spoiled for choice with the numerous trails that weave through the surrounding countryside.
Additionally, Zermatt offers a delightful treat for chocolate enthusiasts, as it is home to some of the finest Swiss chocolate.
18. Cadaqués Spain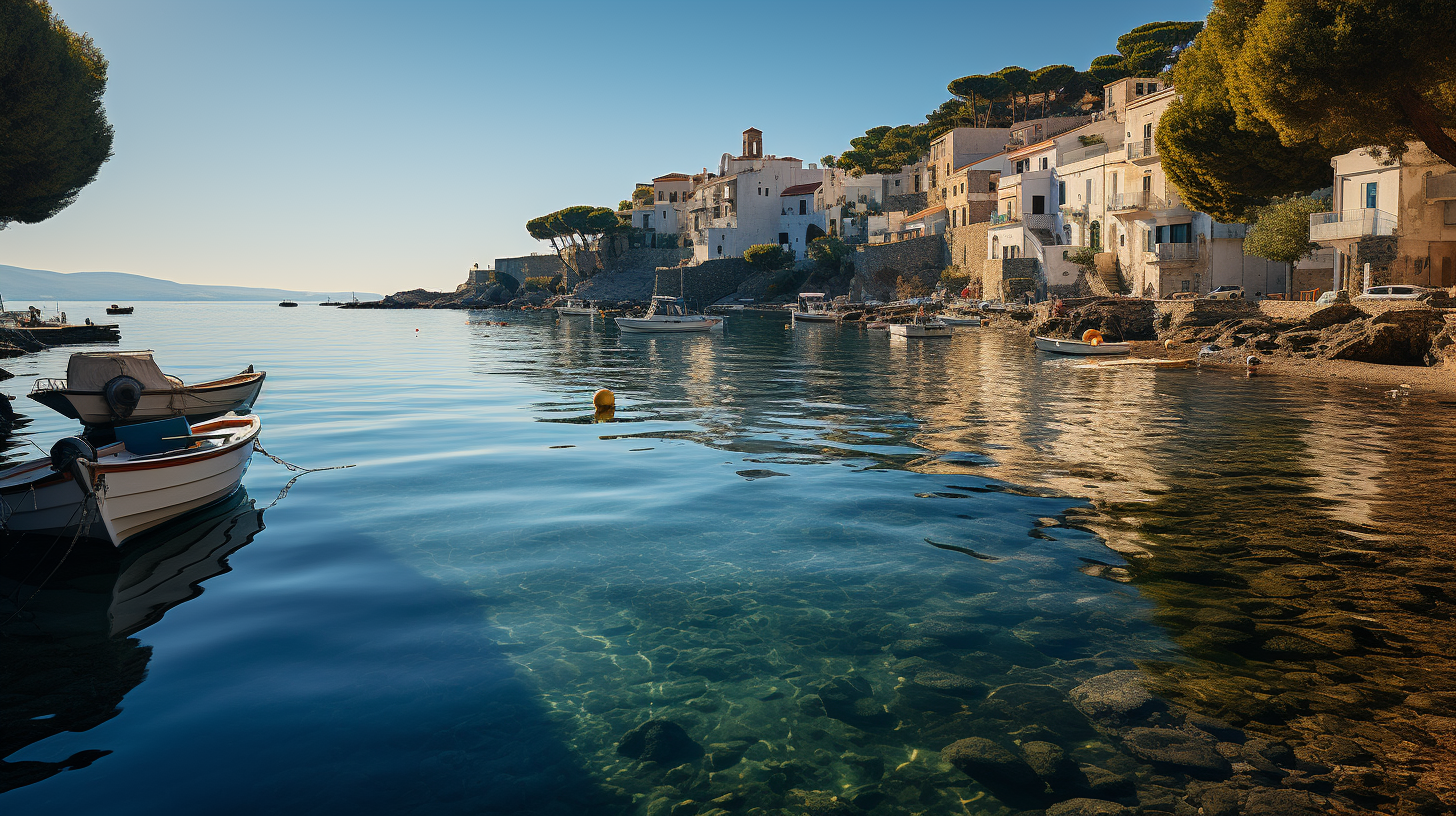 With its captivating coastline, charming architecture, and vibrant art scene, Cadaqués in Northeastern Spain has long been an inspiring destination for artists and writers seeking a tranquil Mediterranean getaway.
This artistic community has been influenced by the renowned painter Salvador Dalí, who resided in the town for many years.
Cadaqués exudes Mediterranean charm with its stunning beaches, clear waters perfect for swimming and diving, and traditional Catalan cuisine.
It is a haven for those seeking both artistic inspiration and a relaxing coastal retreat.
19. Wittenborg Germany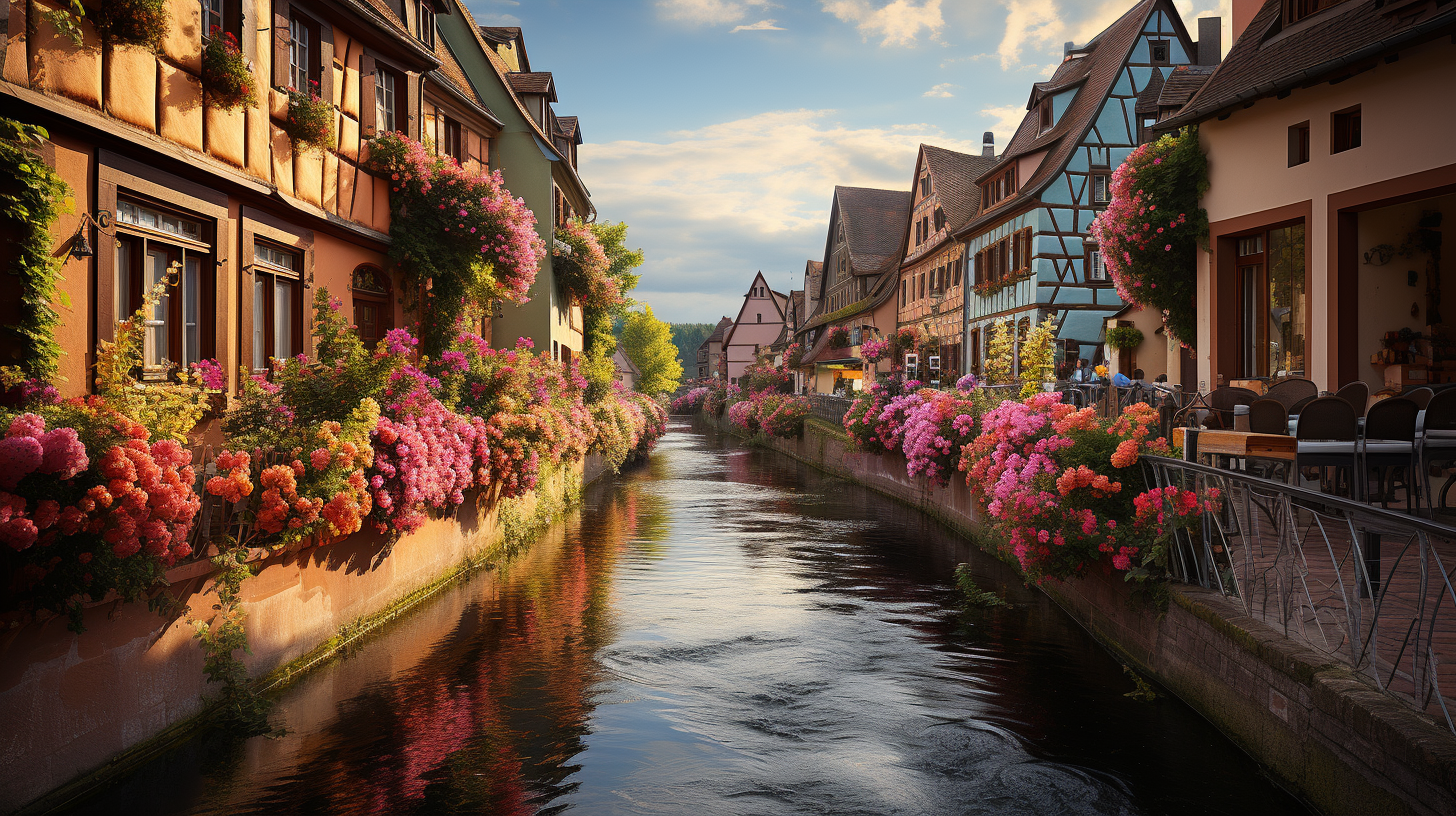 Located in the heart of Bavaria, Wittenborg in Germany is a medieval town that boasts well-preserved architecture, charming houses, and winding streets, transporting visitors into a fairytale-like setting.
Wittenborg offers hidden gems waiting to be discovered, from exploring its captivating charm to indulging in the local cuisine.
The town is also home to historical landmarks, such as the Gothic-style town hall, and offers outdoor activities for nature enthusiasts.
Wootenborg truly captures the essence of a picturesque and culturally rich destination.
20. Sozapol Bulgaria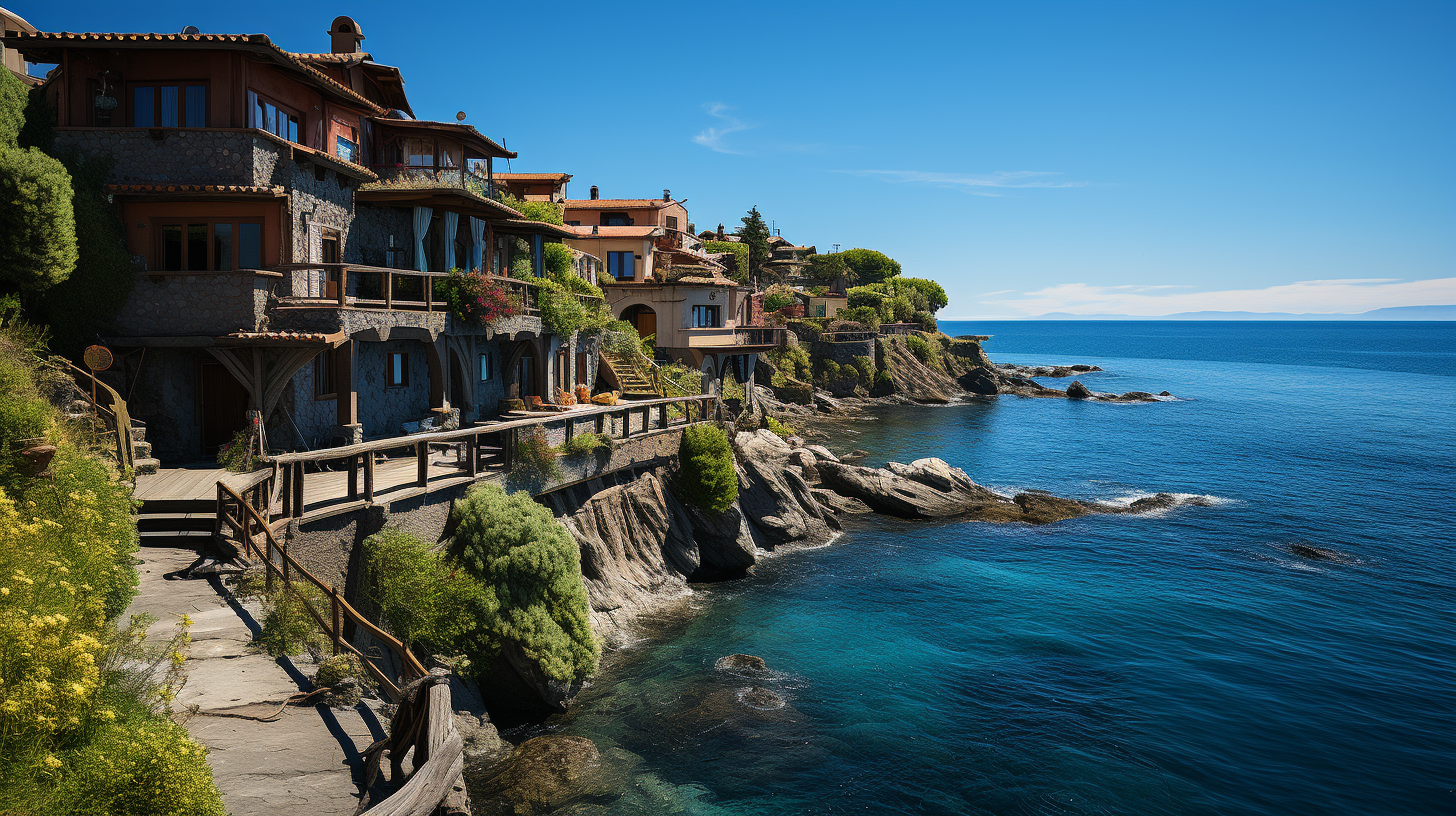 Situated on the picturesque southern coast of Bulgaria, Sozapol is a charming seaside town that offers a unique blend of history and natural beauty.
With its stunning beach resorts, visitors can relax on the golden sand and dip in the crystal-clear waters of the Black Sea.
The town's historic center is filled with narrow streets and cobblestone alleys leading to ancient ruins, churches, and museums that showcase the town's rich cultural heritage.
Sozapol also hosts cultural festivals and offers a variety of outdoor activities, making it an ideal destination for travelers seeking both relaxation and exploration.
21. Český Krumlov Czech Republic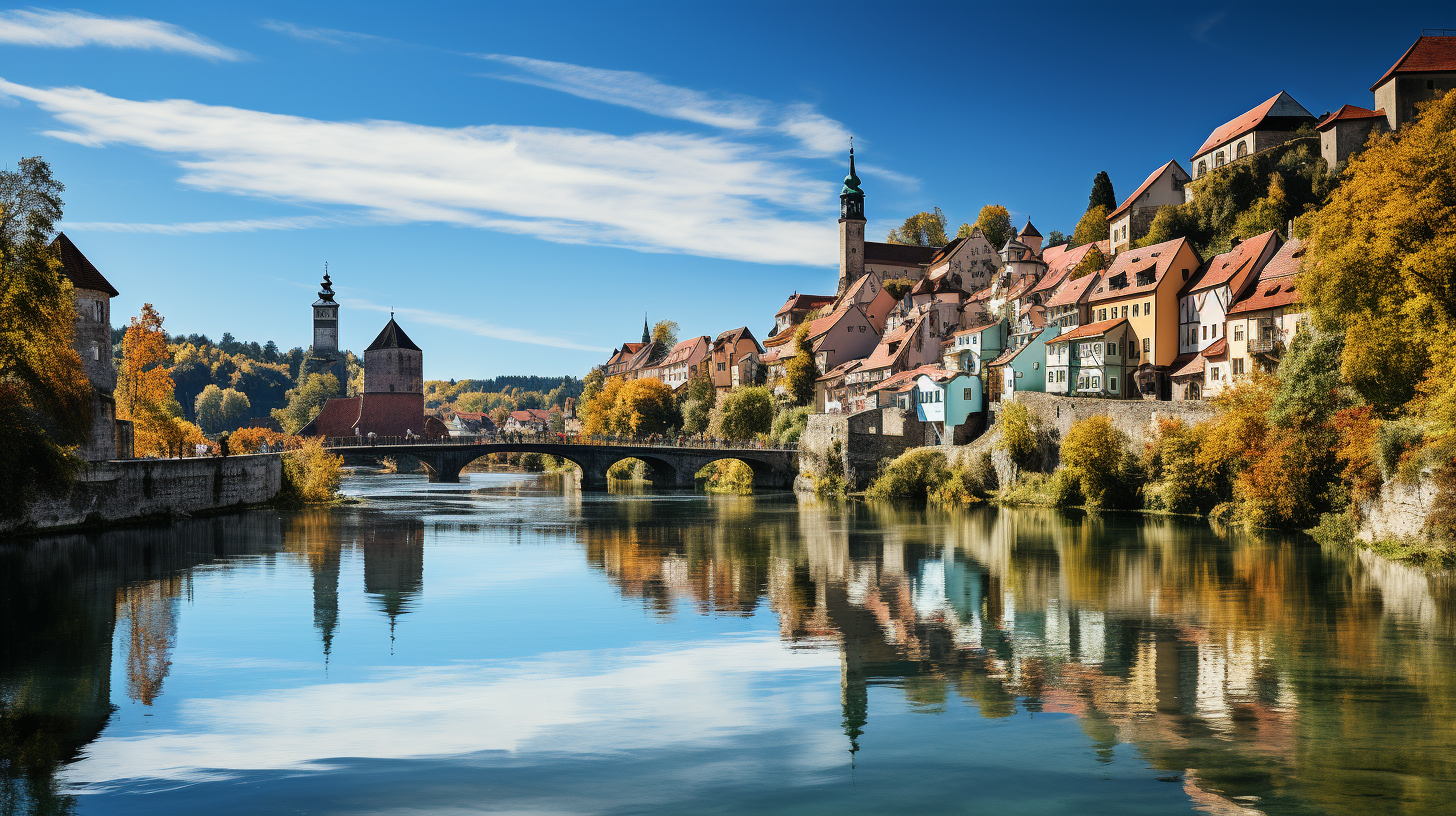 Perched atop a hill overlooking the voltava river, the historic center of Český Krumlov in the Czech Republic showcases a collection of pastel colored buildings and winding streets that exude an enchanting charm reminiscent of a fairy tale.
Český Krumlov's main attractions include its magnificent Castle, dating back to the 13th century, and its stunning views of the town and its surroundings.
Visitors can also explore the town's rich history through guided tours, indulge in the region's famous cuisine and beer, and partake in adventurous activities such as rafting down the voltava river.
22. Hallstatt Austria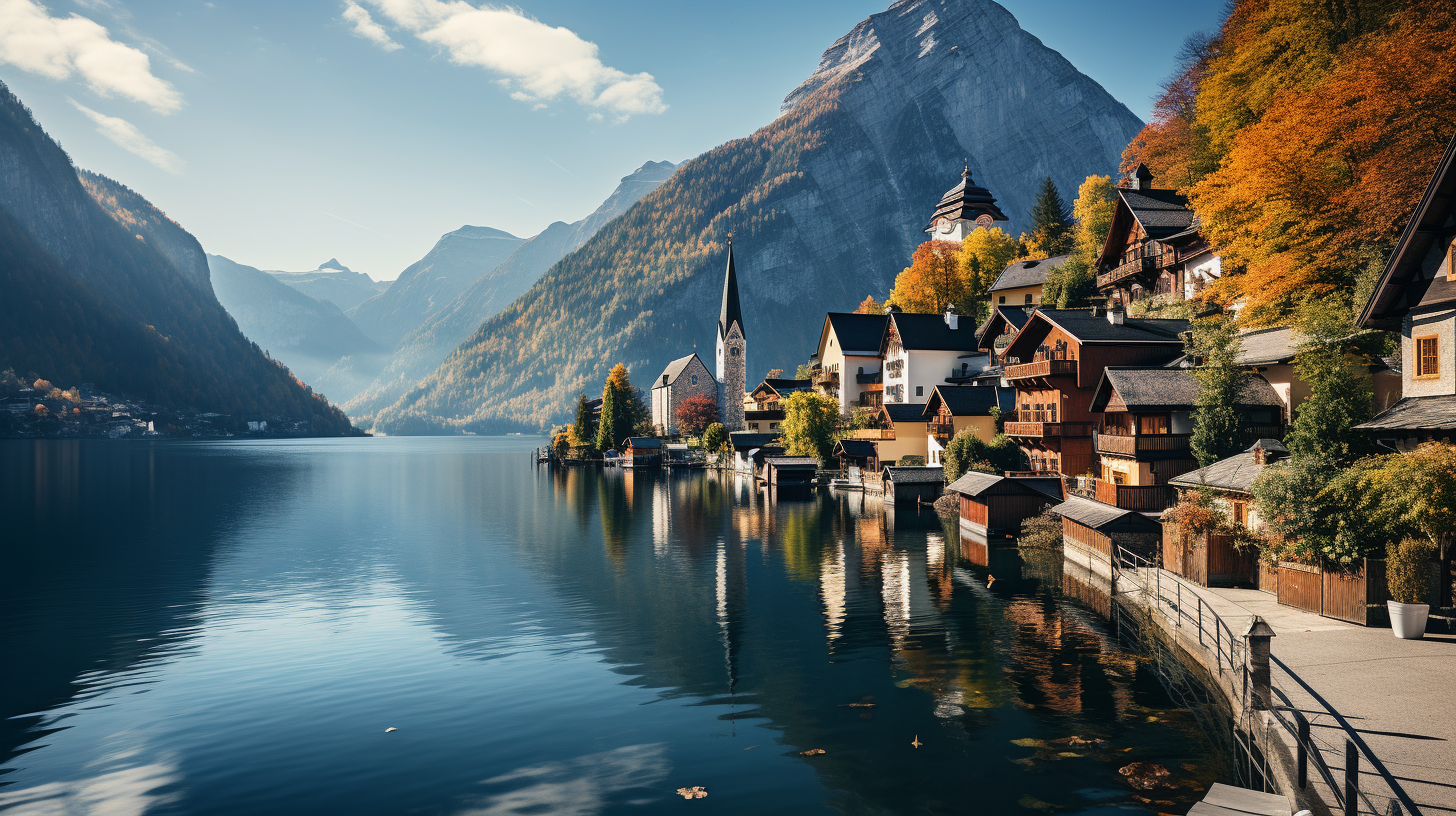 Nestled on the shores of a sparkling Alpine lake, Hallstatt in Austria offers visitors a picturesque setting with its charming pastel-colored homes and towering mountains surrounding the city.
This romantic lakeside village is known for its rich cultural heritage and alpine beauty. Hallstatt is a UNESCO World Heritage site and boasts a history of salt production that dates back over 7,000 years.
With its stunning natural scenery and captivating charm, Hallstatt is a must-visit destination for those seeking the beauty of small-town Europe.
23. Reine Norway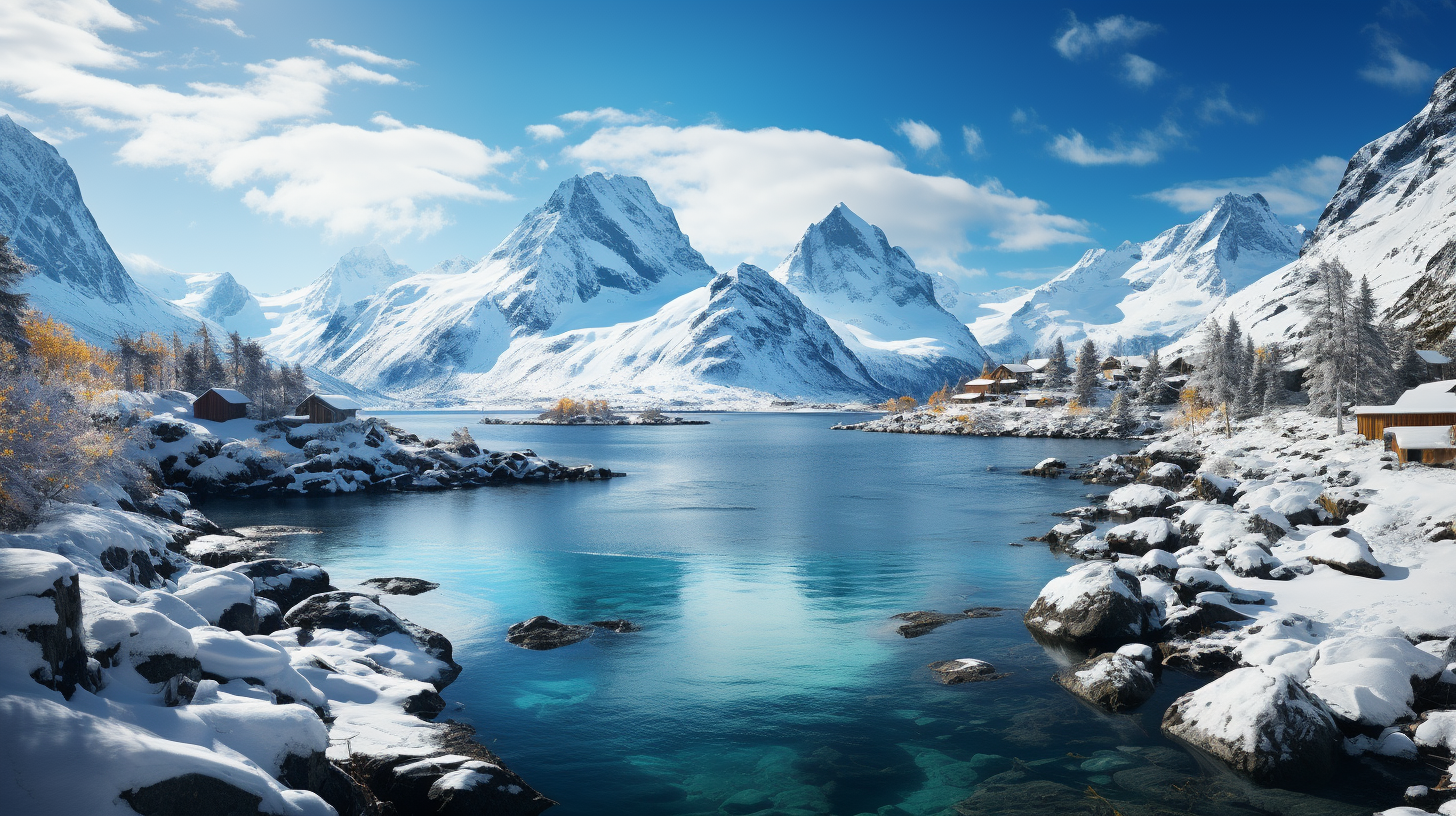 Reine, Norway, is a picturesque fishing village nestled in the Lofoten archipelago.
Surrounded by captivating Norwegian sea views and majestic mountains, Reine offers a myriad of outdoor activities such as hiking along fjords, kayaking, and fishing.
Visitors can also indulge in the region's famous seafood, prepared using traditional Norwegian techniques.
The town is enriched with cultural festivals and local attractions, providing an immersive experience into the vibrant heritage of Reine.
The best time to visit Reine is during the warmer months, from June to August when the weather is mild and ideal for outdoor exploration.
24. Göreme Turkey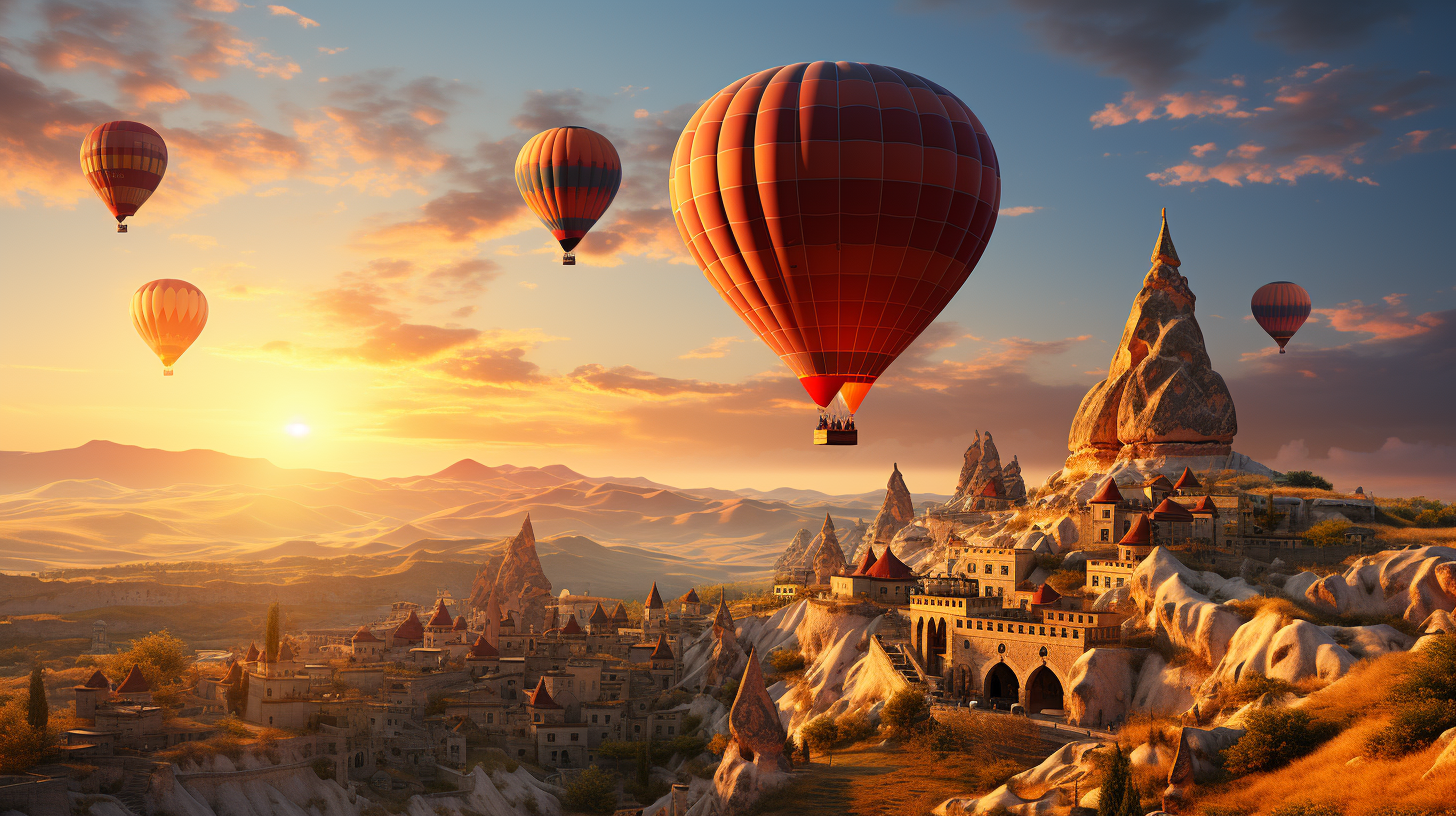 Located in the heart of Cappadocia, Göreme in Turkey offers a unique combination of stunning geological formations and rich cultural history, making it a must-see destination for travelers exploring the wonders of this region.
Hot air ballooning in Göreme provides a breathtaking view of the fairy chimneys and the surrounding countryside.
Visitors can also explore Göreme's cave churches, which date back to the 10th century and feature stunning frescoes and intricate carvings.
Sampling Turkish cuisine in Göreme, including hearty stews, grilled meats, and sweet pastries, is a must for food enthusiasts.
Hiking in the Göreme National Park allows visitors to enjoy the picturesque Rose Valley and discover hidden caves.
Lastly, one cannot miss the unique fairy chimneys, and towering rock formations eroded over time, which create a stunning landscape in Göreme.
25. Positano Italy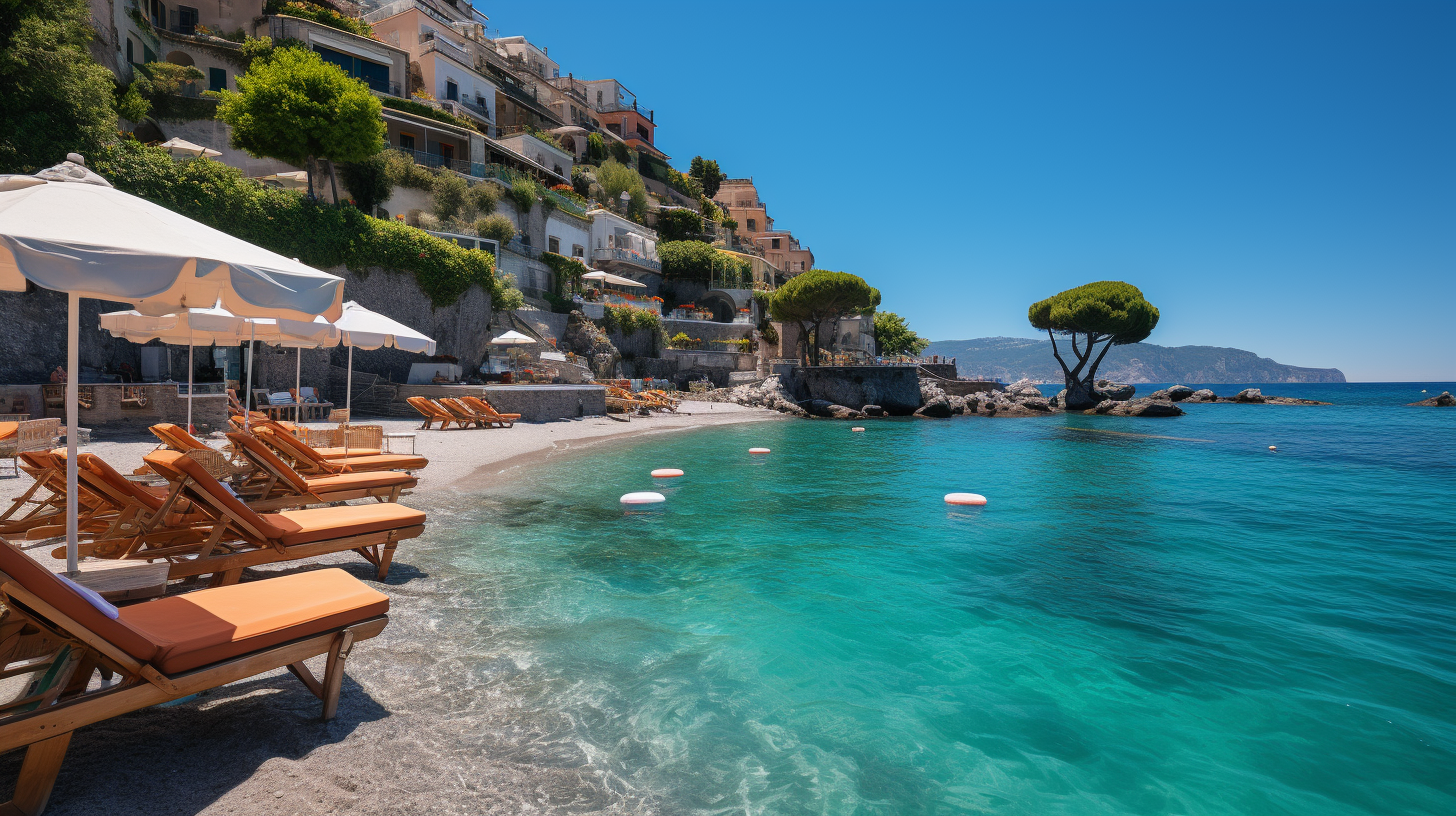 Positano, Italy, is a small town known for its stunning coastline. Visitors can explore the colorful streets lined with charming architecture, immersing themselves in the beauty of the village.
The delicious cuisine of Positano is a must-try, with fresh seafood and delightful limoncello made from the lemons in the surrounding groves.
And of course, one can't miss relaxing on the beautiful beaches, soaking up the sun and enjoying the crystal clear waters.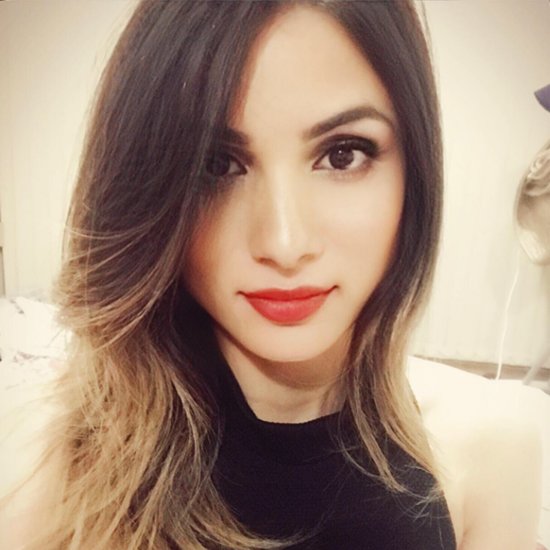 Hello, and welcome to Travel Crog, a site where I share my travel advice for your dream vacations. My name is Molly Martin, and I'm the founder and editor-in-chief of this site. I have a passion for travelling and exploring new destinations, and I want to inspire you to do the same. Six years ago, I left my job as an HR professional and embarked on a three-month trip around the world. It was an amazing experience that changed my life and perspective. Ever since then, I have been travelling as much as I can, and writing about the best things to do, see, and eat in every place I visit. Whether you're looking for a city break, a beach getaway, or a mountain adventure, I have something for you. Travel is not only fun, but also empowering and enriching. Join me on my journey and discover the world with Travel Crog. My motto is: "Life is short, travel more."