Welcome to Paris! When you are in this city of love, wine, and history; the croissant is among the first items that comes to mind. This flaky and buttery pastry is a staple of the Parisian's diet and an absolute classic.
A croissant hits the spot no matter when you munch on it. The locals around here go crazy for it as a morning ritual. It's like the secret weapon of every Parisian to kick start the day on a delightful note.
Here we will show you the best croissants in Paris, from low-end to high-end. Read on to find out more about the top-notch confectionery that the City of Light has in store for you.
Tours & Things to do hand-picked by our insiders
10 Best Croissants In Paris
1. Cédric Grolet's Croissants
Run by the famous pastry chef, Cédric Grolet, this bakery has an awesome selection of yummy pastries and baked goods. You gotta try his buttery croissants. They're seriously the best, all crispy on the outside and fluffy on the inside.
They are made with carefully selected ingredients like high-quality French butter. These croissants have a perfect balance of sweet and savory flavors that will keep you coming back for more.
Plus, these croissants have a beautiful golden-brown color and light, crispy texture that will have your mouth watering.
The buttery goodness will melt in your mouth, releasing a burst of comforting flavor. Crisp on the outside and fluffy on the inside, the dough is light and fluffy, and crafted gracefully with quality butter and flour.
Address: 35 Av. de l'Opéra, 75002 Paris, France
2. Angelina Paris' Croissants
This well-known Parisian tearoom has been a local favorite for over a century, and it's not hard to see why. Angelina Paris' croissants are truly a work of love, with painstaking attention being paid to every single step of the process. The kneading and rolling of the dough to the cutting and folding of the butter- each croissants are made with love.
The result is a truly beautifully crafted croissant with an incomparable tenderness and taste. The croissants are freshly baked each morning and it's a staple for breakfast for the locals. They come in a variety of unique flavors, such as hazelnut chocolate, almond, and raspberry.
Address: 226 Rue de Rivoli, 75001 Paris, France
3. The French Bastards' Croissants
The French Bastards is an awesome shop that's all about their craft, and damn, it really shows in the quality of their croissants. They're baked to perfection, making them the go-to for anyone craving that classic French patisserie experience.
These croissants got the ideal level of crispness and a touch of crunch, plus they're bursting with flavor and buttery goodness. The have a vast selection of croissants with so many different flavors to choose from.
I'm a big fan of the plain ones but there are also a lot of great sweet and savory options. The staff is super friendly and it's always a pleasure visiting the store. Trust me, they're the real deal.
Address: 61 Rue Oberkampf, 75011 Paris, France
4. Tout Autour Du Pain Croissants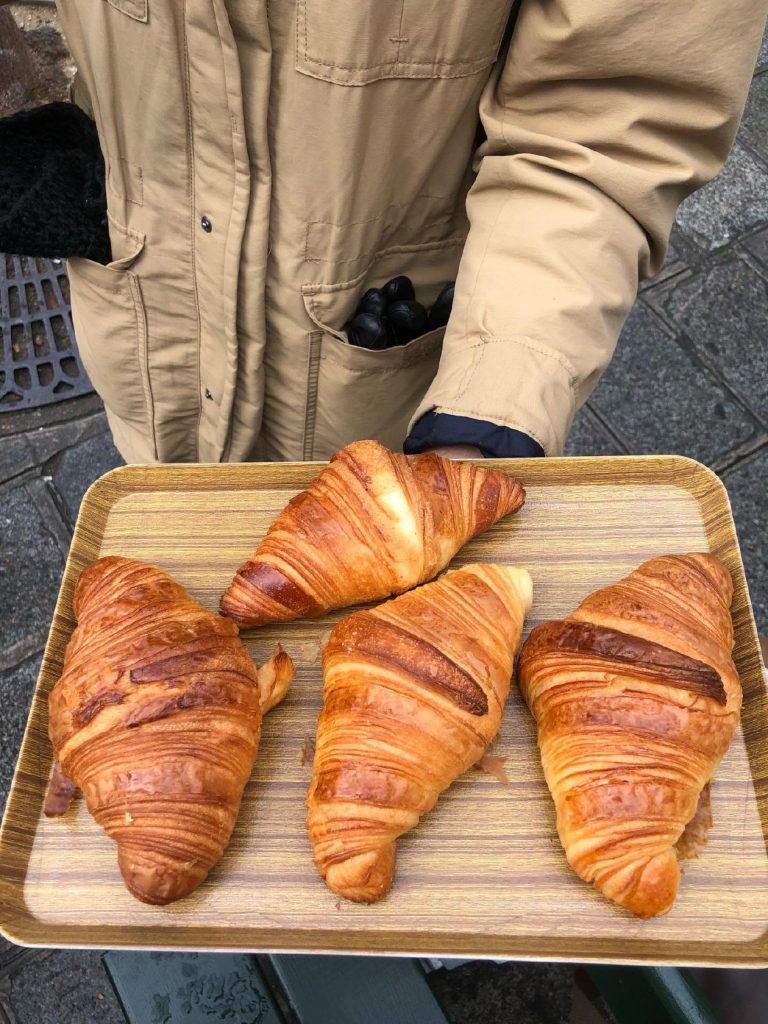 I love Tout Autour du Pain Croissants! This cosy artisanal bakery offers up some of the freshest croissants in all of Paris. Tout autour du Pain's croissants have been famed for their incredibly flaky texture and unique flavor. They are light, flaky, and buttery – just perfection!
The almond croissants are a highlight and they make a great addition to coffee or tea. I also love that Tout Autour du Pain supports local farmers and small businesses with their baking ingredients. Highly recommend it if you're looking for a light, satisfying snack or breakfast treat!
Address: 134 Rue de Turenne, 75003 Paris, France
5. La Maison d'Isabelle's Croissants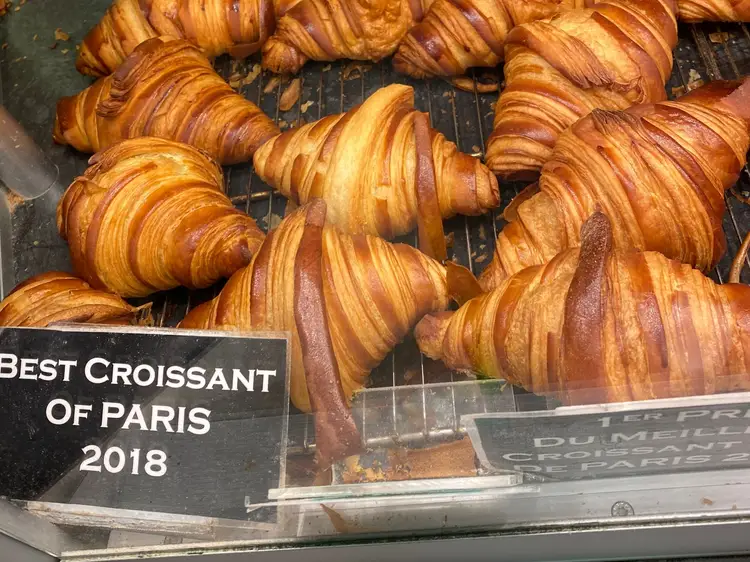 This artisanal bakery has been proudly serving the 11th arrondissement of Paris since 2003. And with it they have brought drool-worthy croissants. La Maison d'Isabelle's croissants are the best!
They are light and flakey and buttery- it's like a little piece of heaven! The best part is they are made fresh everyday with premium ingredients- so you get the absolute best flavor.
The croissants will melt in your mouth right away. They're all delicate and light, but don't be fooled, cause they're packed with insane flavor and richness.
Whether you have it with a cup of coffee for breakfast or go wild with jam for a midday treat, trust me, you won't be disappointed.
The prices are quite reasonable too, so I would highly recommend trying them out if you're ever in the area.
Address: 47ter Bd Saint-Germain, 75005 Paris, France
6. Du Pain et des Idées' Croissants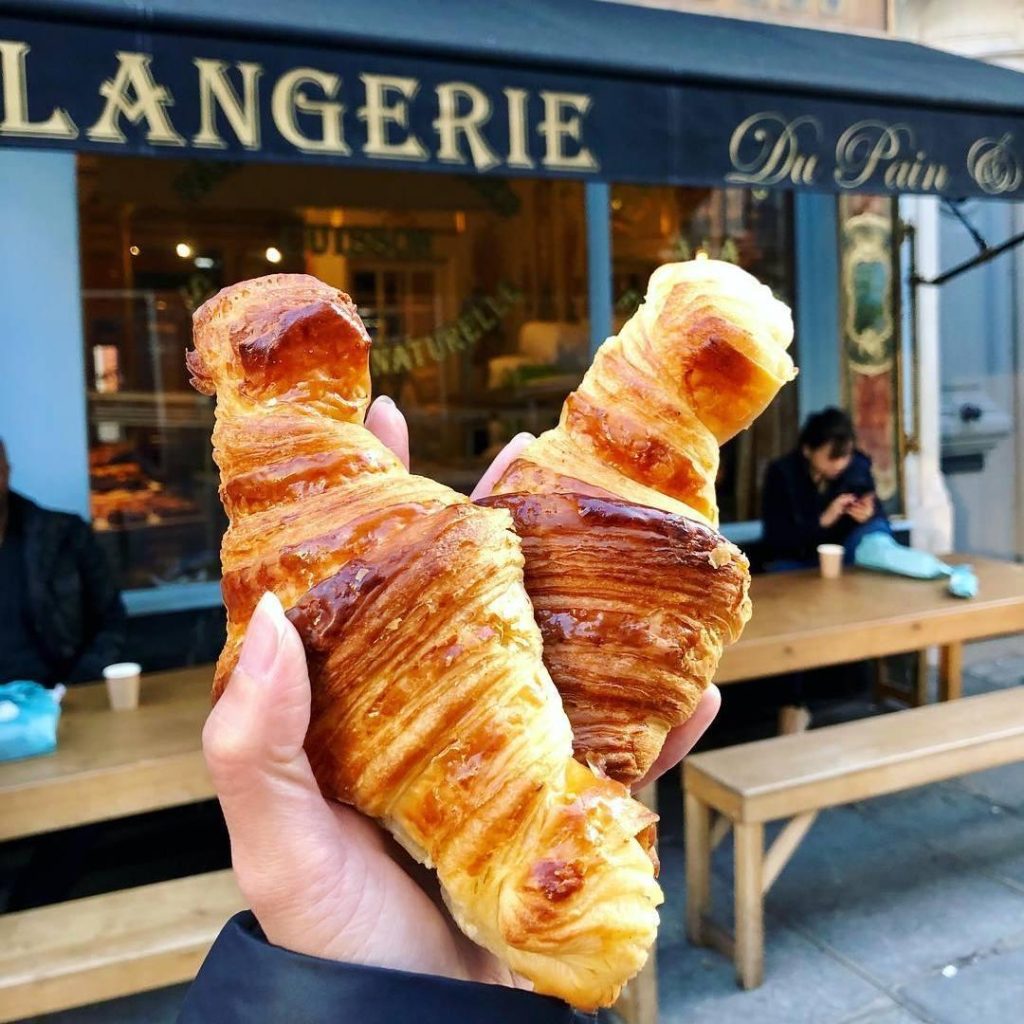 Du Pain et des Idées' croissants are absolutely delicious! They're perfectly flaky and buttery, not to mention wonderfully fragrant. The inside is soft and silky, and the golden-brown top is always superb.
I usually get their classic almond flavor, but every croissant variety they have is scrumptious. I love it that they are so generous with their ingredients too, and each croissant is a real treat.
Du Pain et des Idées' croissants are definitely my go-to whenever I'm in Paris. Highly recommended!
Address: 34 Rue Yves Toudic, 75010 Paris, France
7. Pierre Hermé's Croissants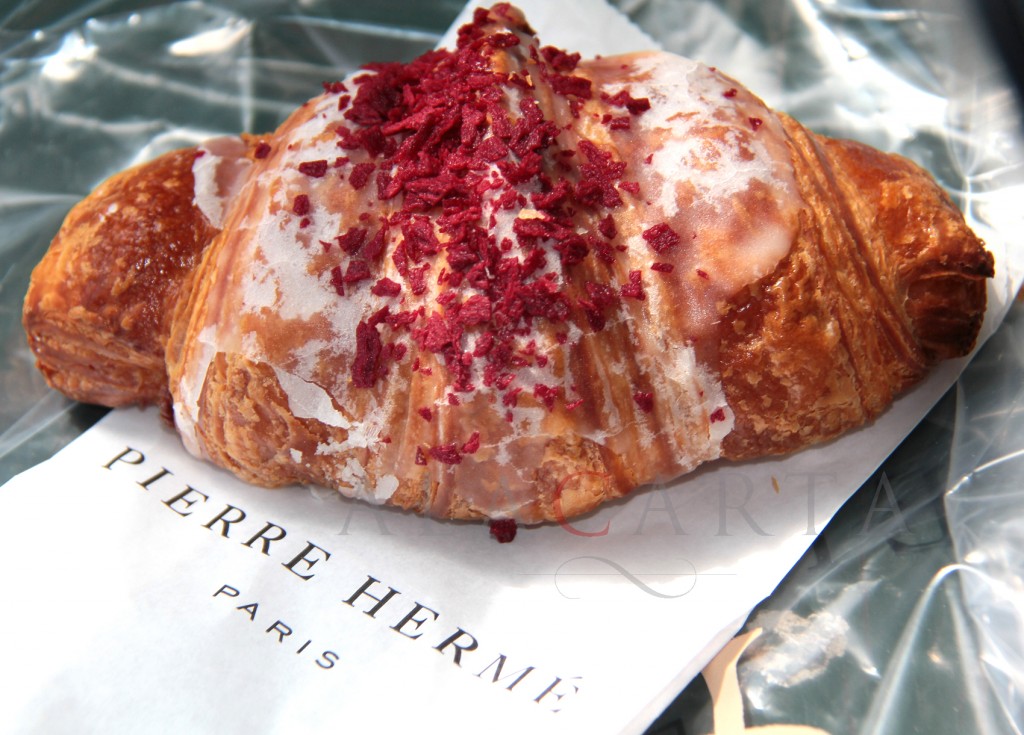 The king of Paris patisseries, Pierre Hermé's croissants are straight-up heavenly. He uses only the finest ingredients and a touch of sugar to create these mind-blowing pastries. Once you put a bite of this croissant in your mouth, it will get multiple buttery yet sweet flavor.
They're all crispy and buttery on the outside and fluffy on the inside. At the same time it will leave you with a sweet and silky aftertaste. Plus, fair warning, they're extremely addictive!
Overall, Pierre Hermé croissants are particularly delicious, and definitely a must-try!
Address: 18 Rue Sainte-Croix de la Bretonnerie, 75004 Paris, France
8. Le Fournil De Pierre'S Croissants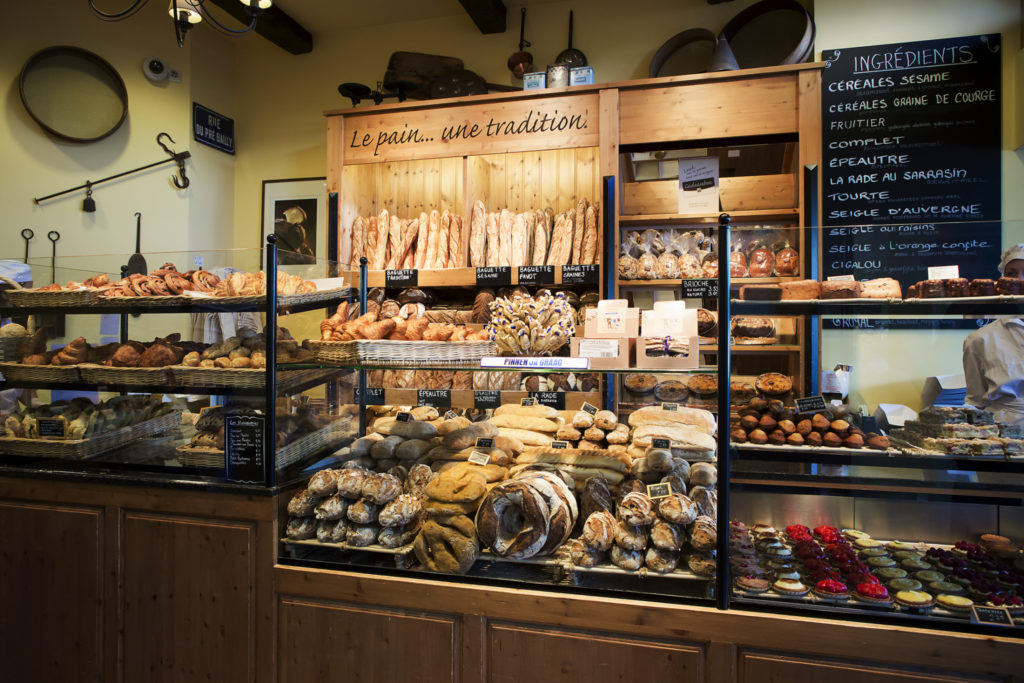 This a family bakery and it'd been run by generations. Le Fournil De Pierre is located in the heart of Paris. It is known for producing exceptional croissants. They are made from select butter and flours rolled with tenderness & love.
The result is an incomparable flaky texture and irresistibly rich flavors. The croissant is light, fluffy and buttery – the perfect combination of a traditionally made croissant.
The outside is slightly crispy and the inside was soft and warm
Address: 16 Pl. Etienne Esquirol, 31000 Toulouse, France
9. Poilâne's Croissants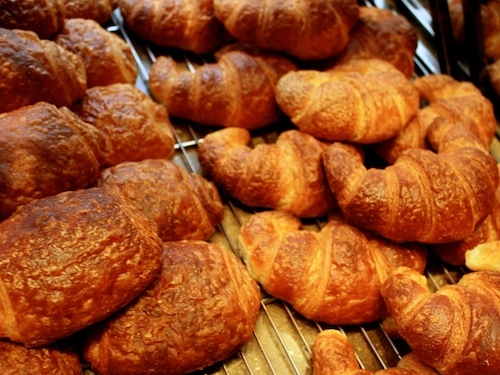 Poilâne's Croissants is located in the 7th arrondissement. It's a multi generation bakery. They are famous for serving some of the best croissants in the city. The layers of doughs are the ideal combination of crispiness and lightness.
The croissants here are truly a work of art. And you can count the layers as they are so precisely made. The flavour and aroma of these rich croissants will instantly fill your mouth and nose.
They also have unique flavors like rosemary and almond, adding something special to the classic recipe. I love that they take the time to make each croissant by hand and doesn't use any preservatives.
They are also incredibly fresh, so they never last long in my house! The croissants are big enough for two people, but I'm usually too tempted to share and eat one myself.
Address: 38 Rue Debelleyme, 75003 Paris, France
10. Best Croissants in Paris from TOMO
TOMO, the popular chain of Tokyo-style bakeries is well-known to the locals in Paris. Their croissants are light in texture and deliciously sweet on the palate.
The croissants from TOMO are some of the best in Paris, with their signature "Japanese Style" croissant made with a unique blend of wheat and buckwheat flour. With just a few bites you will already find yourself wanting more of these yummies.
Address: 11 Rue Chabanais, 75002 Paris, France
Final Words
No matter which croissants you choose from these incredible bakeries in Paris, there's no doubt that you will be indulging in a mouthwatering treat.
From the buttery perfection of Cédric Grolet's croissants to the light and flaky confections of Poilâne's, you will find something to amaze your taste buds. Enjoy your patisserie experience in the City of Lights! Bon appétit!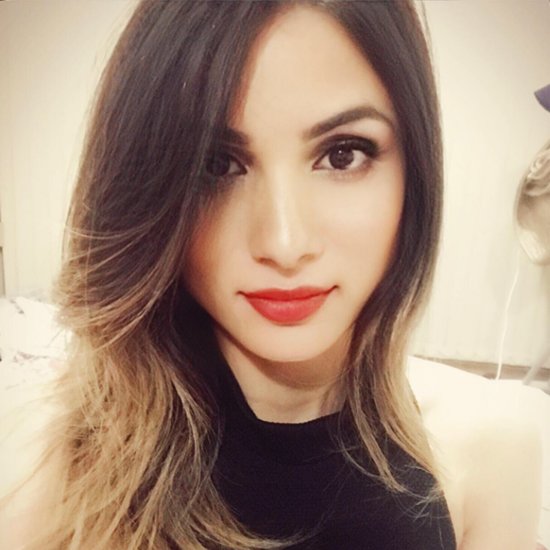 Hello, and welcome to Travel Crog, a site where I share my travel advice for your dream vacations. My name is Molly Martin, and I'm the founder and editor-in-chief of this site. I have a passion for travelling and exploring new destinations, and I want to inspire you to do the same. Six years ago, I left my job as an HR professional and embarked on a three-month trip around the world. It was an amazing experience that changed my life and perspective. Ever since then, I have been travelling as much as I can, and writing about the best things to do, see, and eat in every place I visit. Whether you're looking for a city break, a beach getaway, or a mountain adventure, I have something for you. Travel is not only fun, but also empowering and enriching. Join me on my journey and discover the world with Travel Crog. My motto is: "Life is short, travel more."