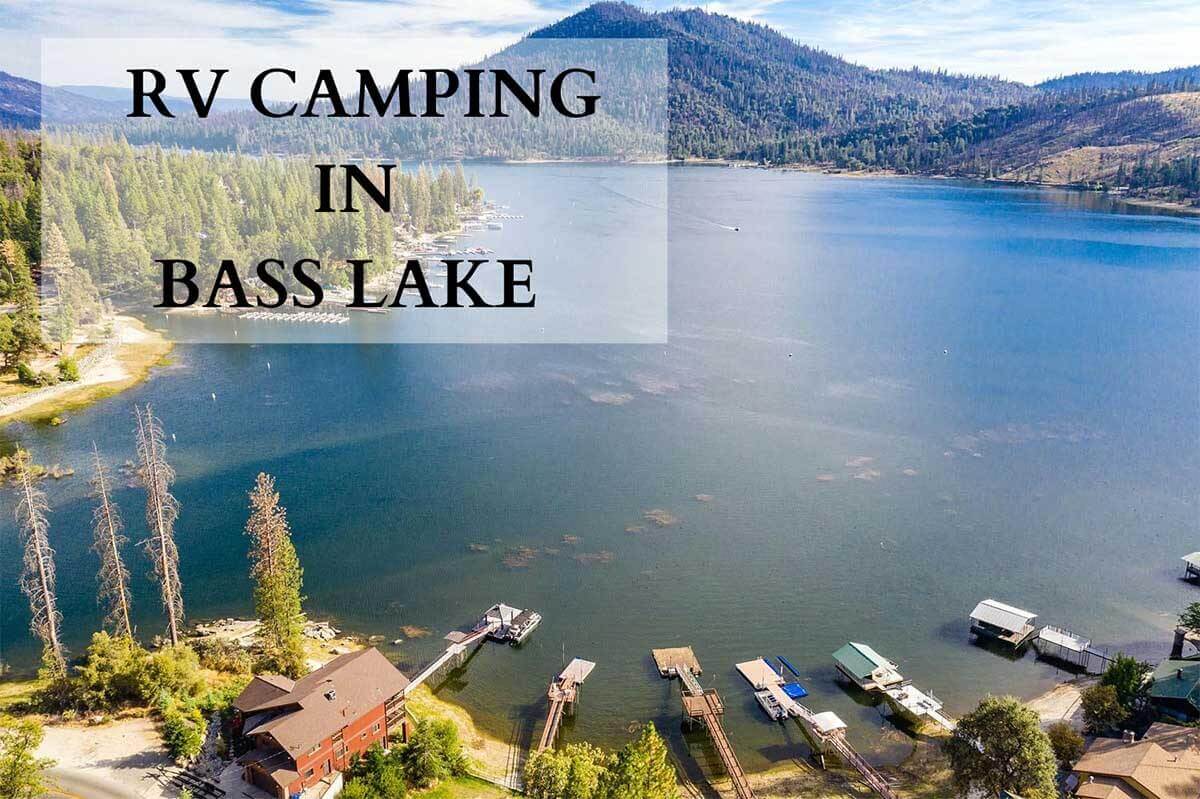 RV Camping In Bass Lake
Camping requires a quiet and serene atmosphere. It requires a place where you can be the closest to nature. Most of the campers prefer to go to a park or a forest or somewhere near a lake. How would you feel like a camper if you could find a place that combines all these three?
If you are a camper who wants all in one, Bass Lake Camping is just for you. Bass Lake is a place in California surrounded by a lake, forest, and country view. The location is situated 4.5 miles southeast of Yosemite Forks.
You can find the place in the Sierra National Forest. And there is Yosemite National Park at the entrance. Bass lake is well known for Bass Lake Reservoir. It supplies the first hydroelectric generating project in California.
Now that you've decided you'll go for a Bass Lake Camping, you might be thinking of places for the best camping experience. So here we have a list of 10 best RV camping in Bass Lake Camping.
Bass Lake at Yosemite, an RV Resort. Our first recommendation for you would be Bass Lake at Yosemite, an RV Resort. You can get all you need for the perfect camping experience in this bass lake park. This resort is the closest RV Park in Yosemite National Park. The resort is located only 12 miles from the southeast entrance.
The amenities include cable, WiFi, swimming pool, shuffleboard, kid's game room, adult lodge with relaxing fireplace and games, group fire-pit, cafe, and more. This Yosemite camping is a total relax tour. If you are not sure about tents, they have 1-3 bedroom log cabin rentals.
Keep your fishing gear ready for the adventure because you can have the full opportunity for fishing here. Water skiing is the main attraction here. You would love to see the sunset near waterfalls here So you can get adventure everywhere.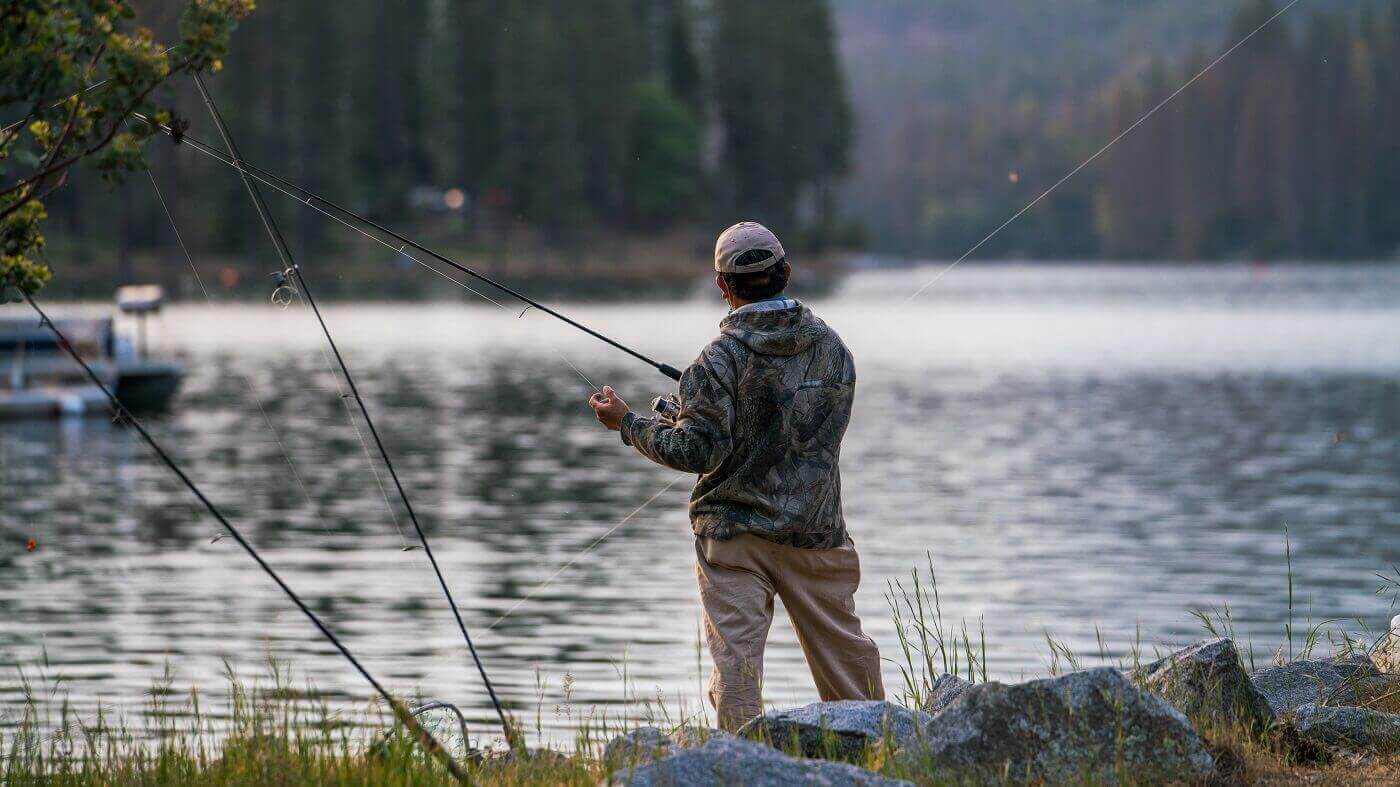 RV facilities
Now, if you are thinking about RV facilities, this bass lake resort has this solution too. It offers you full hook up RV sites with pool. You can come for solo camping or come with family; this bass lake park has the right solution for your RV.
We have the booking link here https://online.rezexpert.com/book?business_code=303824
 1.

Recreation Point Group Campground
If you are up for an authentic camping experience with adventure and stuff, then this is the place recommended for you. This campsite is the best place for hiking.
This Yosemite camping offers you swimming, boating, water skiing, etc. Groups use the adjacent hillside campgrounds for the softball field, volleyball court, swimming is, and excellent other facilities.
Various campsites available here possess the capacity of multiple ranges of people and vehicles. But the main drawback of this campsite is that it does not allow RVs. The place is not renowned for their comfort; the best they can offer are restrooms with flush toilets, piped water, and a theatre.
Tours & Things to do hand-picked by our insiders
You can have a booking all year round here. But it depends on the weather. You can book here https://www.recreation.gov/camping/campgrounds/232910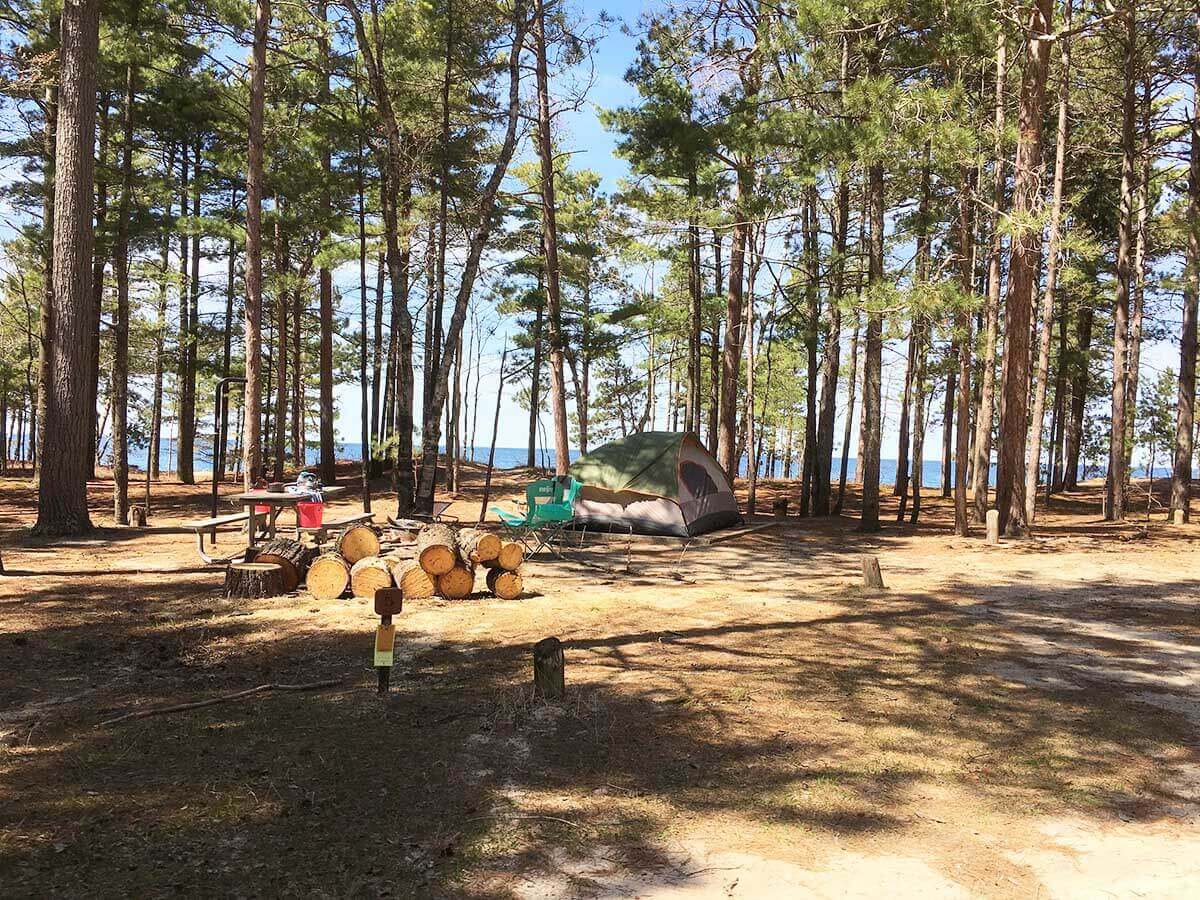 2. Bass Lake Recreation Area
Bass lake offers all in one experience with a proper balance of comfort and adventure.
The bass lake park is near the Sierra National Forest, 20 miles away from the Yosemite National Park area. Although the place makes a great camping site, there is no mention of a cabin or any such facilities.
RV facilities
If you are looking for a camping option full of adventure and self-contained, then this is the place to come. This recreation area does not provide you with any cabin facilities, so your RV is all you got. Use your RVs for cooking meals, preparing picnic sandwiches, carry the whole crew and the pet too.
It does not matter if you are a pro camper or new to this area. If you got an RV, this is the best option to visit both adventure-wise and economy-wise. You can get lost in the wild, sit for a sunset, or get mesmerized by stargazing all in Bass Lake Recreation Area.
Getting reservations here is more accessible than the other sites. Visit this website, https://www.reserveamerica.com/explore/bass-lake-recreation-area/FLST/753799/overview, and have more ideas about a reservation.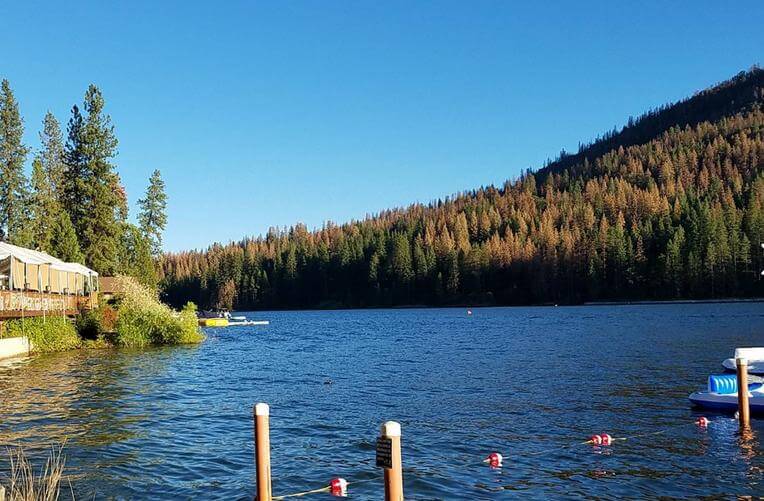 3. Cedar Bluff Campground
If you want to adventure with comfort, this is your place to go. Cedar Bluff Campground is adjacent to a vast Ponderosa pine forest. So, the area offers you enough comfort you will need for a camping trip but does not harm the adventure-loving hearts.
Each of the units here has a personal parking spur; they include a grill picnic table and a campfire table. This campsite provides accessible flush toilets and pure drinking water. There are no available bass lake cabins here.
The place is much known for its fishing facilities. It is also renowned for mountain scenery and abundant natural resources. The terrain includes oak-covered foothills, the starkly beautiful alpine landscape, heavily forested middle elevation slopes, and rolling.
Swimming, fishing, motorized and non-motorized boating are some of them. There are hiking trails nearby. These facilities make it the perfect place for your adventure-seeking heart.
But the place lacks in any RV facilities. The space allotted for parking is not enough for parking any RV. So you have to depend on other means in this case.
The campground here is budget-friendly. You can easily ensure your booking here, https://www.recreation.gov/camping/campgrounds/232912

4. Forks Campground
Do you think you are a person who finds serenity in nature? Forks Campground is a place that will tighten your bond with nature through the sightseeing, forest and creek, and lake views.
The peak time for this location is April-September. You can come here anytime during these months. This place will not ensure any luxurious elements. But the drinking water and flush toilets make it enough for the campers.
The main focus of this place is sightseeing. A part of the location provides a lake view while the other part offers a creek view. This site has enormous ponderosa pines that create a majestic view around here.
There are several units allotted here for the campers. Each allocation includes a parking spur. But the space is not big enough to fit boat trailers or RVs. The great thing is, each portion consists of a pedestrian grill, stone fire ring, picnic table, etc.
This place does not lack in recreation either. As Bass Lake is well known for the variety of fish, fishing is one of the most prominent recreational activities. The lake is within walking distance. You can enjoy the beautiful beach, sunbath, water skiing, and swimming here.
To get reservations in this beautiful place visit https://www.recreation.gov/camping/campgrounds/232878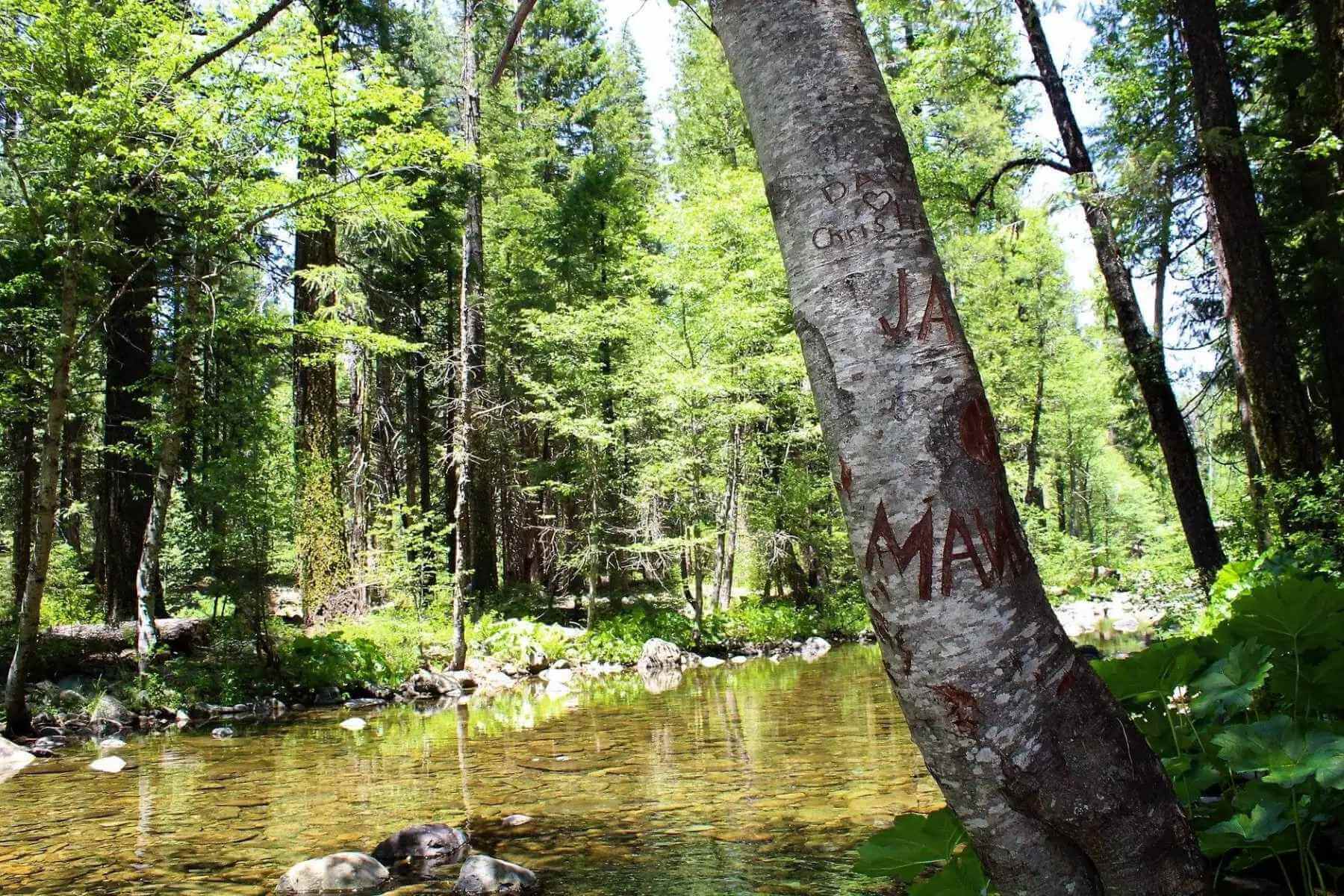 5. Spring Cove Campground
If you want to go camping in a place where you can have the most amazing views with adequate amenities, then this is the place for you. Adjacent to Bass Lake, oak, pine, and cedar tree surround Spring Cove Campground. It is also well suited for tents and small RVs.
The site provides affordable amenities. Each campsite has fire rings and a picnic table. You can have fresh drinking water and an accessible flush toilet. This can make your camping a lot comfortable.
This place is no less in recreational activities too. Like other resorts, this campground offers fishing in the lake. It is a popular summer destination. Swimming is available here. You will find Spring Cove Campground in the Bass Lake Ranger District at an elevation of 3,400 feet. The location gives the place another charm.
Nature has its blessing on Spring Cove Campground. Various trees surround the whole area. The trees provide the right shade. There is a fantastic place for stargazing. The view of the lakeshore and the trees will sure take you closer to nature.
RV facilities
This campsite provides RV facilities. The place is not big enough to accommodate huge vehicles, but you can easily place your small RVs here. These facilities will make your camping experience a lot better for sure.
The reservation process is straightforward here. You have to check for availability due to peak season. For more query visit https://www.recreation.gov/camping/campgrounds/232801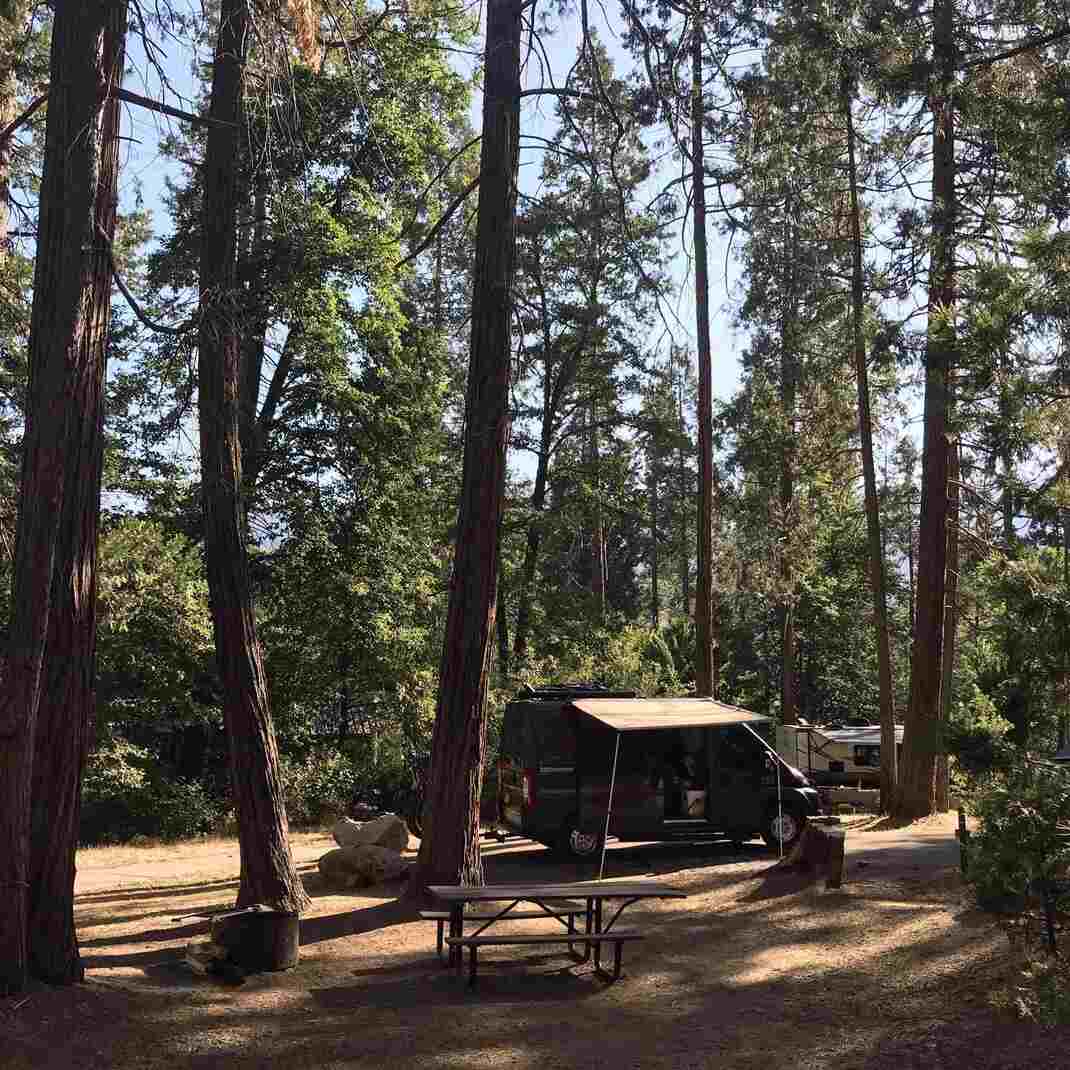 6. Crane valley group campground
Not all campers seek to shed under nature. Recreation is the main attraction for some trailers. For those, we recommend the crane valley group campground. You may not have the best view of the lake from here, but the recreational activities will cheer your mind.
The recreational activities offered by the place are mesmerizing. This group campground has seven sites in total. Each of the sites can accommodate from 12 to 30 people. You can find grills, fire rings, and tables at each location.
As you already know, the sites, let's move on to the recreational amenities. Like other Yosemite camping, you can go fishing and swim in the nearby lake. This place also includes motorized and non-motorized boating in the area. Hiking, sailing, and water skiing are also available here.
RV facilities
The main attraction of the place is that it facilitates your RV. There is plenty of space here to park your RV, so you can have a serene and comfy atmosphere for camping here if you wish. The place is big enough to accommodate all your tents and the RV you will bring.
For booking, options visit https://www.recreation.gov/camping/campgrounds/232909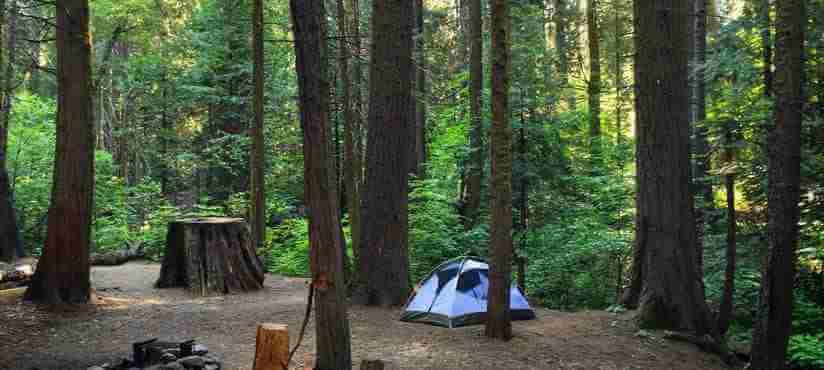 7. Lupine Campground
This one is adjacent to the Cedar Bluffs Campground. Often it is showed as one in the websites by the name Lupine Cedar Bluffs Campground. But Lupine Campground is a quitter and set further back from the Yosemite lake with more privacy.
This camping is a proper balance of comfort and adventure. Here you can enjoy the entire recreational activities Bass Lake offer. Fishing, swimming, water skiing, boat driving, etc. are available here. Several nice day-use areas are along the shore near Lupine Campground.
This campground offers more than 50 campsites spread all over the area. Mature Ponderosa pine forests and small meadows cover the whole area. Twelve of them are for tents only. The rest can easily accommodate RVs, boat trails, tents, etc. Therefore, this place combines comfort with adventure.
RV facilities
Lupine Campground is in a considerable area. It is well equipped to accommodate the RVs that the campers bring. There are allotted sites for tents only. More than 38 sites are for adjusting the RV.
Reservations here are available year-round. You can check this out for more, https://www.recreation.gov/camping/campgrounds/232802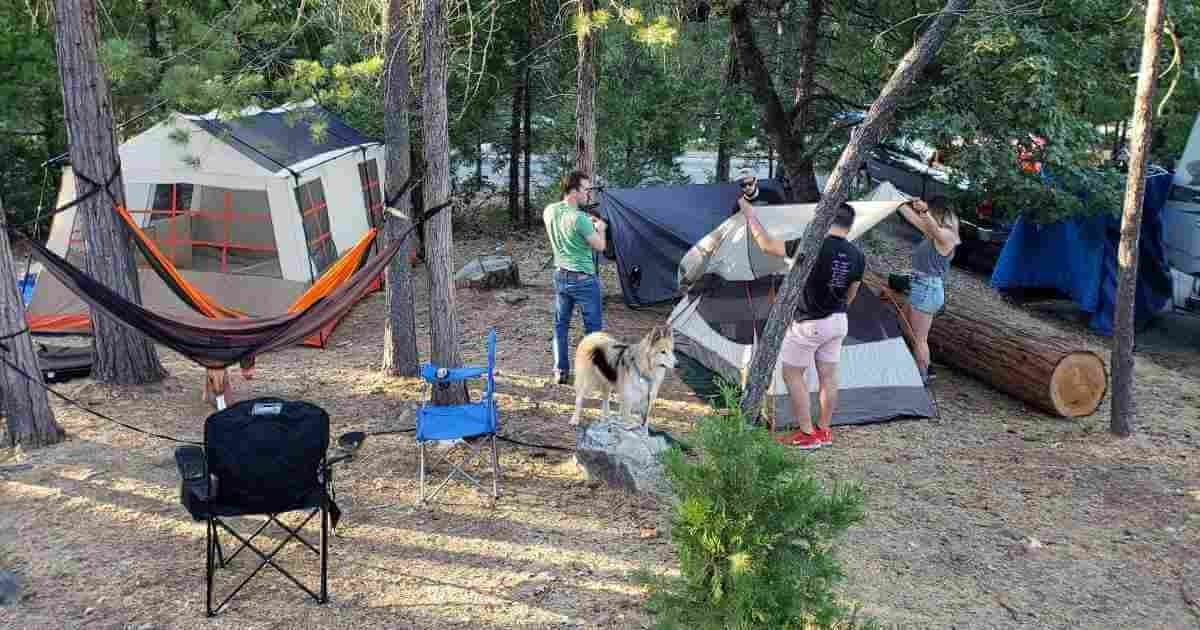 8. Wishon Point Campground
Suppose you are one of those campers who look for a quiet time of privacy while camping, this is the perfect place for you. Beautiful oak, pine, and cedar trees surround the site. You can have limited amenities you need with the preferred privacy in this place.
The area is big enough to provide for tents and RVs. There are 46 campsites in total. They are designed to intact the privacy you need. Eight of them are allotted for tents only. The rest can efficiently allocate your RV, boat trailers, and tents altogether.
There are double campsites available in this place. Unfortunately, the lake view is not available to all sites. Some of the parking spurs can be bumpy here. You would have to stay two nights minimum on regular weekends and three nights minimum if on a holiday weekend.
RV facilities
The place is well suited for all sorts of RV facilities. The tent areas are divided to separate those that can accommodate RVs. So you can quickly bring in your RVs and spend quality time here. That way, your comfort will be unchanged and you can spend quality time.
Reservation in this place is available from April to September. You can check out the link for more, https://www.recreation.gov/camping/campgrounds/232911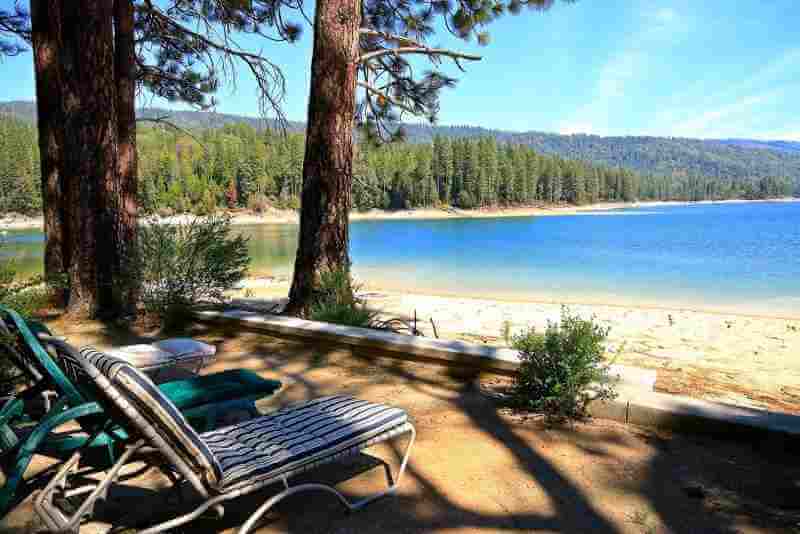 9. Kelty Meadow Campground
Kelty Meadow Campground is actual heaven for the mountain lovers. The title of the place makes it clear about what to expect from this place. This bass lake park is adjacent to hillside campgrounds. A tree-like oak or pine well surrounds it. This is a perfect camping place for height lovers.
You will not get much of the luxury in this place. For being on the hilly sides the place does not even allow RVs to pass by. But this can be proven great for your solitary time.
One of the most awe-striking features of the place is that the roads here are perfect for mountain biking. Your adventure-seeking mind can find what it needs in these tracks! Apart from that you can go for boating, fishing, horseback riding, etc. on this site.
For reservation options, you can check https://www.hipcamp.com/california/sierra/kelty-meadow-campground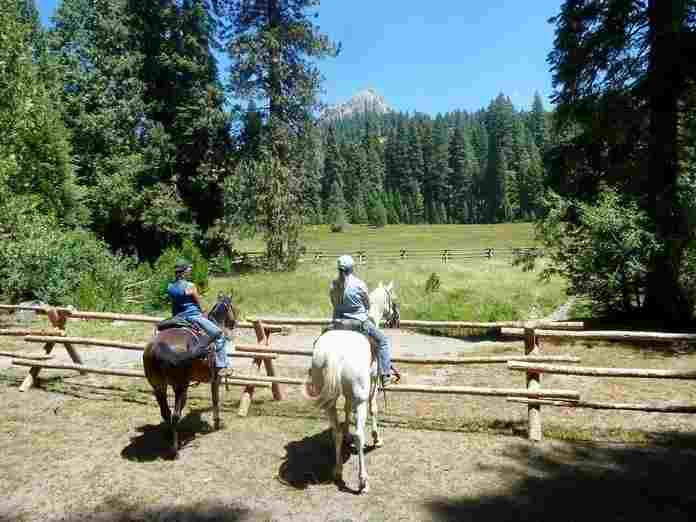 FAQ
What to bring to bass lake cabin camping?
What to bring to bass lake cabin camping depends on the sort of resort you will be residing in. Your equipment depends on what your residential area allows. But still, there are some things that you can always carry with you.
You should carry a sweatshirt or hoodie when go camping. A bug repellent will keep you safe. If you love your skin, you should carry sunscreen. Flashlights are the most necessary equipment in a camp.
You need to know if fire arrangements are allowed in the camp. In such a case you have to carry woods with you. Whatever you do, just be prepared for any sort of situation in bass lake camping.
Bass lake camping fire restrictions
Bass lake camping fires sure do bring fun and pleasure but a small accident can cause a heavy toll, especially in the woody areas. This is the reason why the bass lake authority put high camping fire restrictions.
You can light the fire in the camps but you will always have to abide by the authority rules. You will need a campfire permit for a starter. It is allowed in the campground but not when disburse camping.
Smoking outside of residences, vehicles, and other developed sites is permissible only if there are no flammable materials within the distance of 3 feet.
Conclusion
Not all campers are the same. Likewise, their requirements are also different. Bass Lake is such a place where all the requirements of all sorts of campers are fulfilled in North Carolina.
Sunset Magazine termed Bass Lake as the "West's Best Lake" and there is a reason for that. No matter if you are a serene nature lover or adventure is your thing, bass lake camping in this area will ensure all your needs.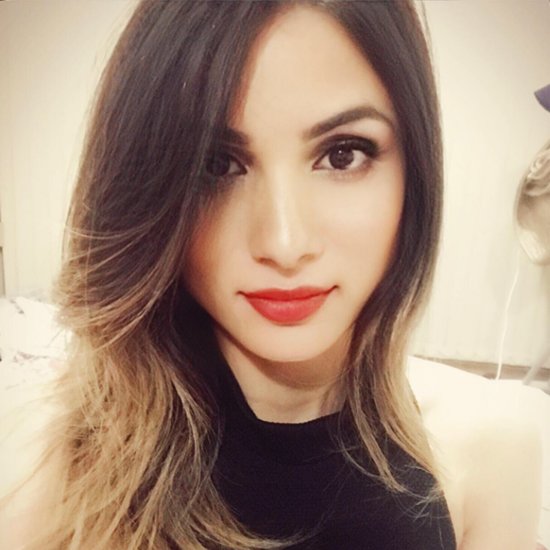 Greetings, travellers! I'm Molly Martin, the passionate explorer behind this vibrant travel platform. Alongside my team—Lorena, Jermaine, Ana, and Alen—we curate awe-inspiring travel destinations to ignite your wanderlust.
Thank you for joining us on this exciting journey. Your presence here enriches our travel community, and we look forward to inspiring your next adventure. Happy travels!