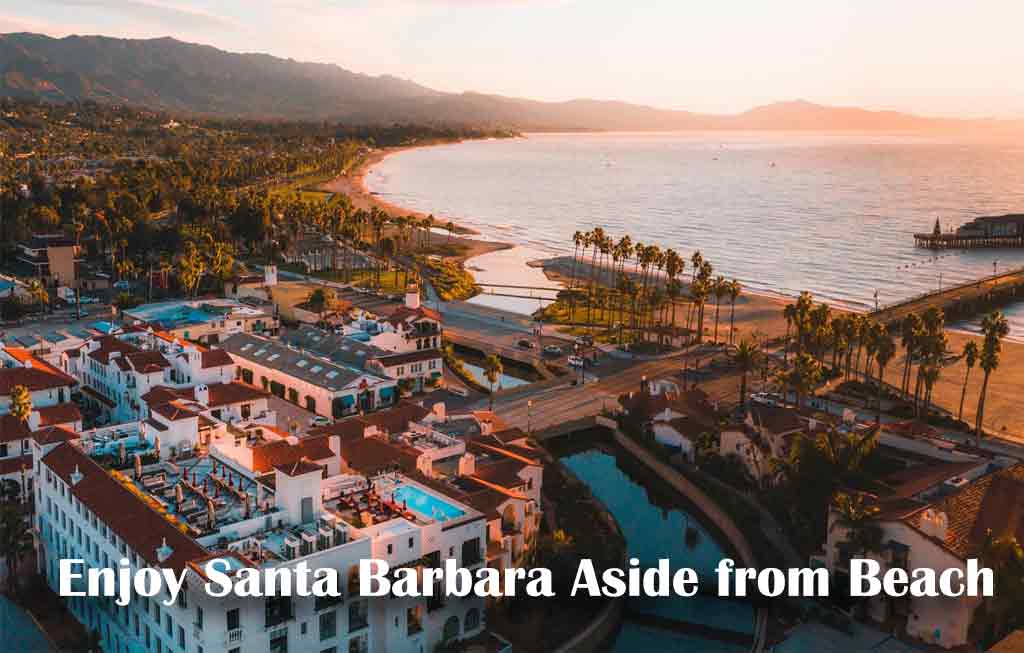 Enjoy Santa Barbara Aside from the Beach
Well-worn travellers know the feeling well. When you first step off of a plane, spot palm trees in the distance, feel a cool ocean breeze and find the mountains cascading down into the deep blue Pacific, there's a feeling of excitement and peace – a unique stirring of emotion – a sense of adventure and relaxation all balled into one. With this feeling in our chests, we usually drop our bags and make a beeline for the nearest beach, cocktail in hand, and properly set up camp.
Santa Barbara is poised to be your beach destination of choice with many exciting outdoor activities. But there's a lot more happening in this big little town than first meets the eye. With a population of around 100,000, a mean annual temperature of 72, and miles of beautiful coastline, Santa Barbara is a playground for the wealthy, and there is a lot to do here. If you're hanging out in Santa Barbara and want more to do than just see the beach, here are 7 great ways to spend your time.
A note about getting around in Santa Barbara: Santa Barbara is situated on a rare slice of the Californian coast that just out over the ocean, causing the town's layout to run South to North, meaning that while many newcomers might point to the ocean and say "West," one really points to the ocean and says "South." Knowing this will save you many minutes of head-scratching while trying to sort directions.
Tours & Things to do hand-picked by our insiders
Outdoor Activity In Santa Barbara, California:
Tours & Things to do hand-picked by our insiders
#1: State Street
State Street is Santa Barbara's main street, backbone, and beating heart. It runs from the beach all the way through town and out the other end to Goleta, though State Street's lower half is the only real part of the thoroughfare that is of much interest to tourists.
It's in this lower half that all of Santa Barbara's many bars, restaurants, cafes, boutiques, art galleries, and nightclubs reside. Much of the directional information you're likely to receive will use this street as a touchstone, and it's the centre for so much commerce in the city that Santa Barbara would be lost without it.
No trip to Santa Barbara would do the area justice without a trip to or through this beautifully manicured street. Street performers set up camp, the Santa Barbara Art Museum lives here, and so do many of the city's finest restaurants.
#2: Stearns Wharf
Stearns Wharf is a Santa Barbara icon. It juts out into the mighty Pacific like its very own extension of State Street. A privately owned pier, Stearns Wharf is open to pedestrians day or night, and parking is free for the first 75 minutes with validation from a merchant.
Stearns Wharf makes for a spectacular vantage point during sunsets (a point which several Stearns Wharf restaurants make full advantage of), and fishermen regularly take to the end of the pier to see what the daily catch will bring in.
You can rent poles and buy tackle here as well, but if that doesn't suit your taste buds, there's always the Deep Sea Tasting Room for a relaxing quaff, and below there's a salt-water taffy store for the inner kid in you.
#3: The Santa Barbara Courthouse
One of the most beautiful government buildings in all of the United States, the Santa Barbara Courthouse is a working courthouse, but you're encouraged to visit and tour the grounds.
You'll know it by spotting the beautiful Spirit of the Ocean fountain out front, which was done in classic Romanesque style. The surrounding Sunken Gardens are beautifully manicured and the site of many weddings, and there's an elevator to the 85-foot "El Mirador" clock tower that provides unrivalled views of the downtown Santa Barbara landscape.
Walk the halls and see the many wrought-iron fixtures, and pop your head into the many hand-painted rooms which are full of detail and offer a visual history of the Santa Barbara area. The Santa Barbara Courthouse is one of the main attractions of the Santa Barbara area, thanks to its informative and visual appeal.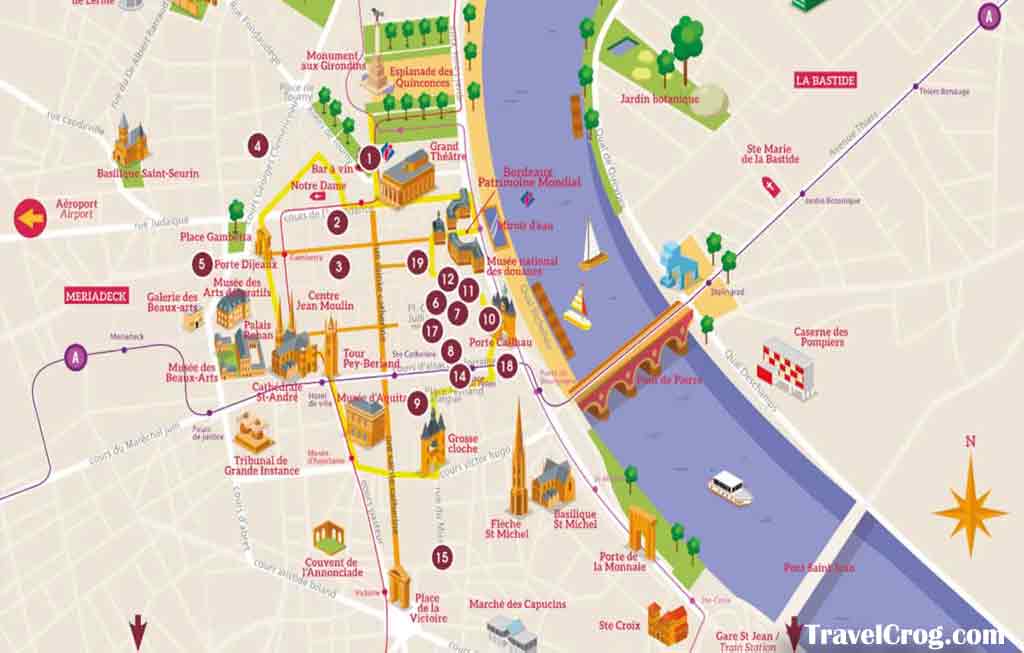 #4: Go Wine Tasting
Not only is Santa Barbara neighbours with the famous Santa Ynez Valley, which offers some of the best wine tastings in the world and was made famous by the cult classic Sideways, but Santa Barbara also boasts its very own Urban Wine Trail (http://www.urbanwinetrailsb.com/) which takes visitors through the Santa Barbara "funk zone" to visit over 15 local wineries all in a small 5 block radius.
Additional good times are spent heading over to the aforementioned Santa Ynez Valley and making a day of it, but what makes the Santa Barbara Urban Wine Trail a great option is that you can spend your whole morning touring the best activities in Santa Barbara before grabbing a late afternoon wine tasting.
Personal recommendation: Municipal Winemakers have the best wines and a Wes Anderson-like decor – ask for their sparkling Shiraz. They sell out of this almost immediately, but it's worth a shot.
#5: See a Show at the Arlington
It's a Santa Barbara tradition. The Arlington Theater is old-timey yet modern, beautiful and old yet renovated and new. Built in the Spanish Colonial style (like most of Santa Barbara), Arlington has a reputation for hosting the best shows that come to town and movies the rest of the time.
Walking inside the theatre room itself is like stepping back outside under a Santa Barbara night sky – the designers have made it, so the setting is a Spanish Colonial courtyard, complete with balconies, hanging plants, and stars twinkling above you. Seeing a show here is a priceless experience.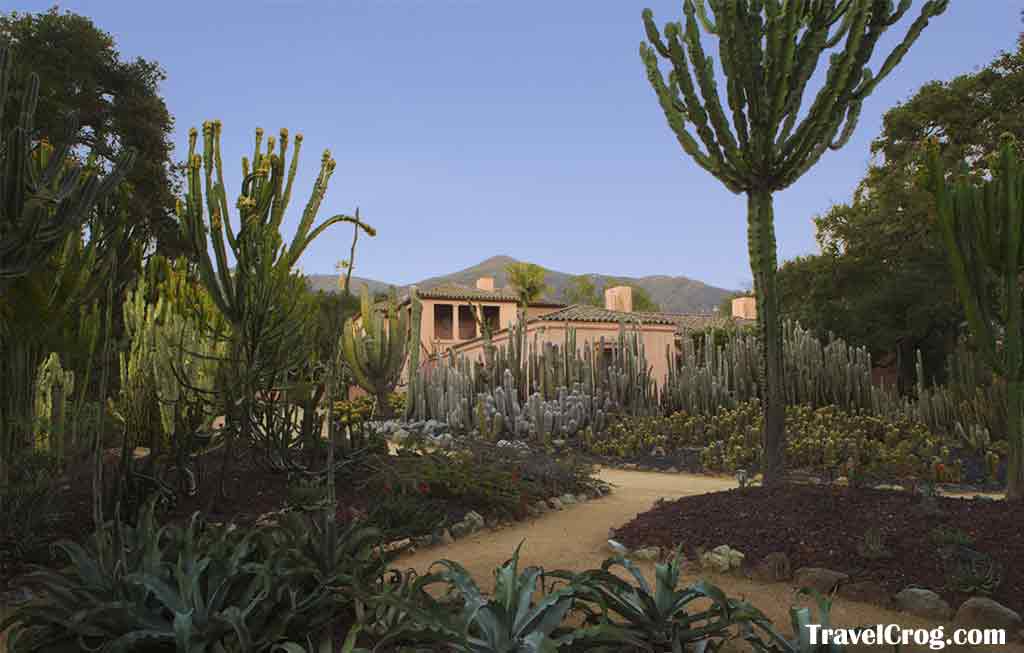 #6: Lotusland
Part of Santa Barbara's natural beauty lies in its abundant plant life, and there's no better way to experience it than a trip to Lotusland. Visiting this non-profit public garden is to see the finest in Old World Santa Barbara architecture and landscaping.
The gardens consist of The Blue Garden, Bromeliad Garden, Butterfly Garden, Cactus Garden (with over 300 different species of cacti), The Cycad Garden, The Fern Garden, The Japanese Garden, The Succulent Garden, The Topiary Garden, you get the idea.
To visit Lotusland is truly an amazing event, and there's nothing finer than a walk through mother nature's abundant beauty while enjoying some of the fine Santa Barbara weather.
Because Lotusland is a public garden operating in a private residential neighbourhood, advance reservations are required. Call their visitor services ahead of time at (805) 969-9990 between 9 am and 5 pm.
#7: Go for a Hike
Santa Barbara is mountains and sea, and it would be a shame to miss these chaparral cliffs while staying here. There are many different hikes to choose from, and at the Santa Barbara visitor centre, you can pick up a free guide. A personal favourite is a quick hike up to Inspiration Point.
This easy one-hour-up one-hour-down hike is perfect for getting just above the top of the city and seeing all the way down the coast to the Guadeloupe dunes. To get there, take Highway 192 to Tunnel Road, turn up the mountain and drive until you see signs. Park along the street and bring some water. You'll likely meet a few people along the way – it's a popular hike.
So there you have it – 7 ways to enjoy Santa Barbara aside from the beach. During your stay, you'll likely find many more attractions that pull your attention away from the salt and sand, but let's be honest – it's hard to fight the lull of the beach – it's like we can only run so fast.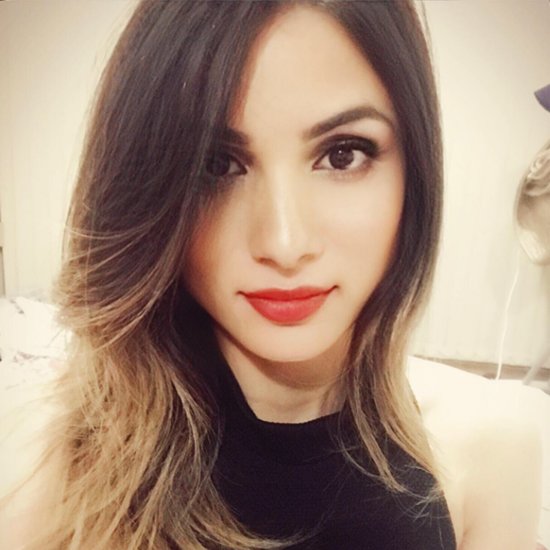 Hello, and welcome to Travel Crog, a site where I share my travel advice for your dream vacations. My name is Molly Martin, and I'm the founder and editor-in-chief of this site. I have a passion for travelling and exploring new destinations, and I want to inspire you to do the same. Six years ago, I left my job as an HR professional and embarked on a three-month trip around the world. It was an amazing experience that changed my life and perspective. Ever since then, I have been travelling as much as I can, and writing about the best things to do, see, and eat in every place I visit. Whether you're looking for a city break, a beach getaway, or a mountain adventure, I have something for you. Travel is not only fun, but also empowering and enriching. Join me on my journey and discover the world with Travel Crog. My motto is: "Life is short, travel more."