Norway offers an escape from the mundane with its symphony of nature and majestic landscapes. Norway is filled with awe-inspiring vistas and untamed wilderness, from the vibrant capital city of Oslo to the tranquil Svalbard Islands.
Explore the Northern Lights in Tromsø, the picturesque charm of Lofoten and Nordland, the architectural marvels of Ålesund and Bergen, or the cultural heritage of the Trøndelag region.
For a coastal retreat, visit Southern Norway and Kristiansand for pristine beaches and verdant landscapes.
Tours & Things to do hand-picked by our insiders
In this blog post, we will take you on a virtual journey through the best places to visit in Norway, unveiling the country's most awe-inspiring destinations.
TL;DR
Norway offers a sanctuary of freedom and natural wonders, attracting adventure enthusiasts and nature lovers.
Oslo is a vibrant capital city with a diverse range of museums and a vibrant food scene.
Tromsø, known as the capital of the Arctic, offers the opportunity to witness the northern lights and experience the midnight sun.
Lofoten and Nordland have picturesque fishing villages and stunning landscapes and offer hiking trails and wildlife encounters.
1. Oslo, Best Places To Visit In Norway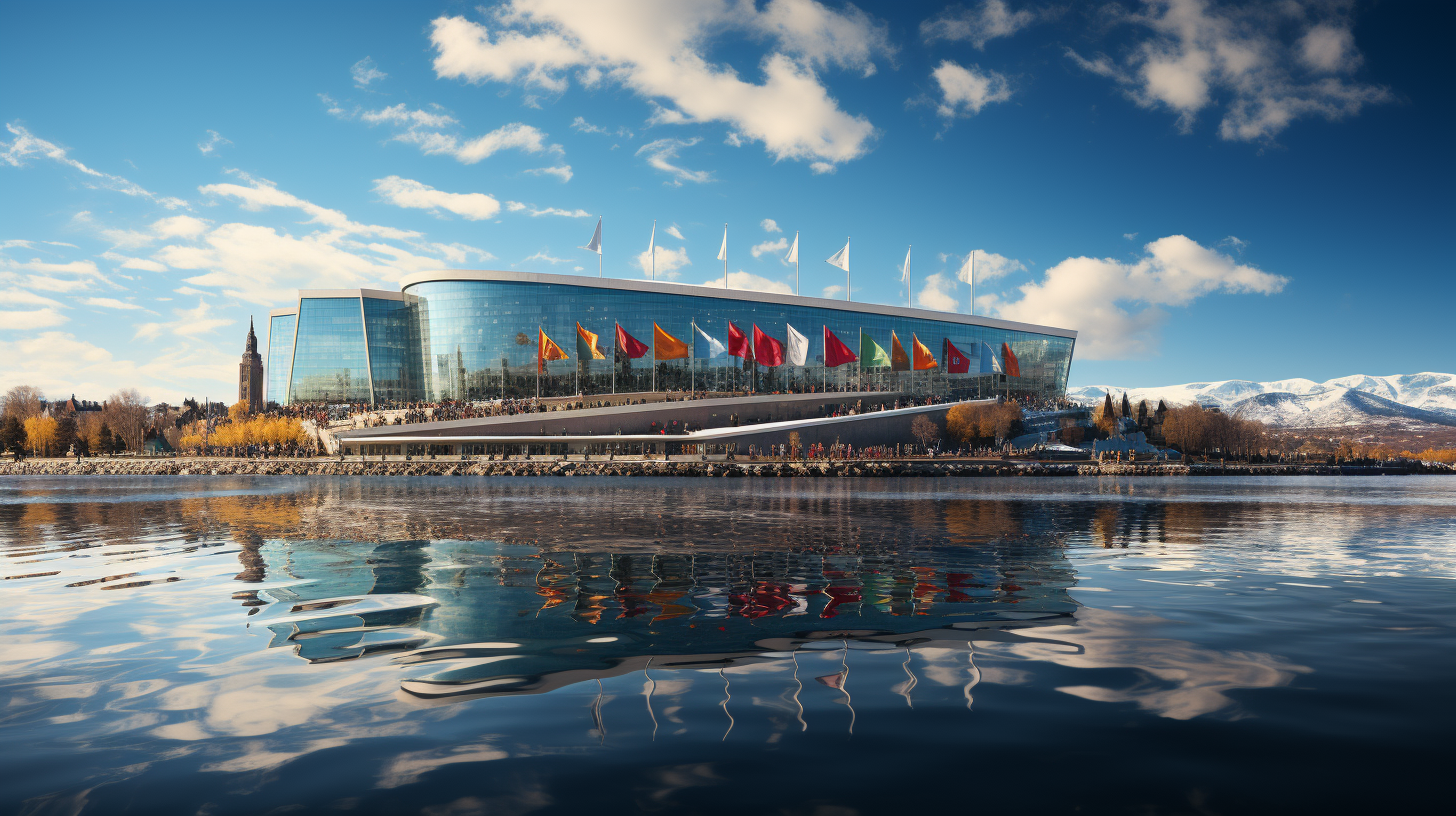 Oslo, the Norwegian capital, offers a plethora of attractions and activities, including an innovative food scene, trendy neighborhoods, and a diverse range of museums, making it an ideal destination for any visitor.
Cultural attractions abound in Oslo, with must-visit sites like the Vigeland Park, the Akershus Fortress, the Munch Museum, and the Viking Ship Museum.
Outdoor enthusiasts can explore the Oslo Fjord and surrounding forests, while food lovers can indulge in the city's vibrant food scene.
Additionally, Oslo boasts a lively nightlife and entertainment scene.
2. Tromsø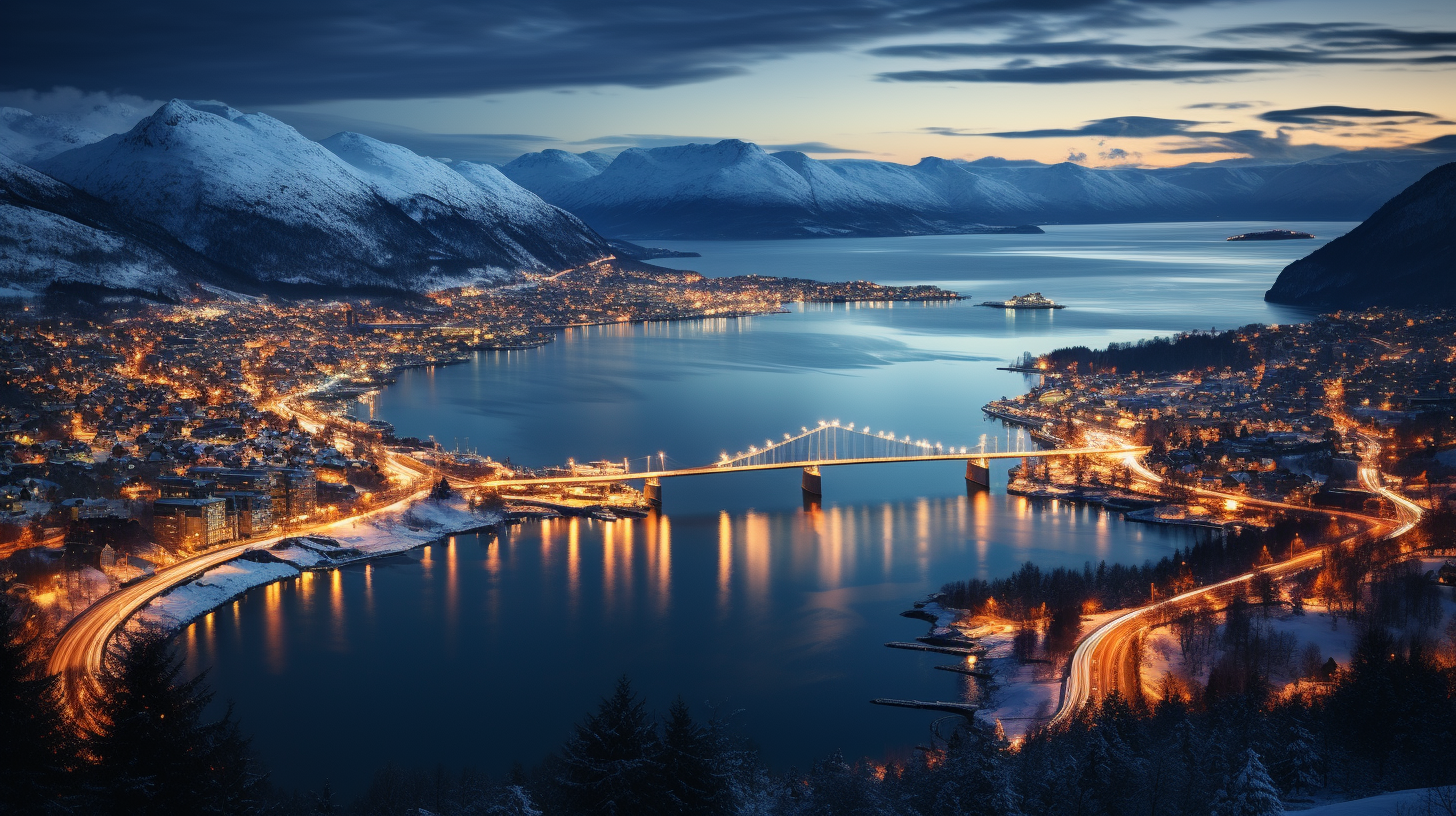 Tromsø, also known as the capital of the Arctic, offers a unique opportunity to witness the mesmerizing beauty of the northern lights. Visitors can also experience the phenomenon of the midnight sun, go whale watching, and immerse themselves in the untouched nature of the surrounding islands.
This Arctic city is a gateway to thrilling adventures. Visitors can explore the captivating Sami culture, embark on exciting whale watching tours, and marvel at the ethereal Northern Lights dancing across the night sky.
3. Lofoten and Nordland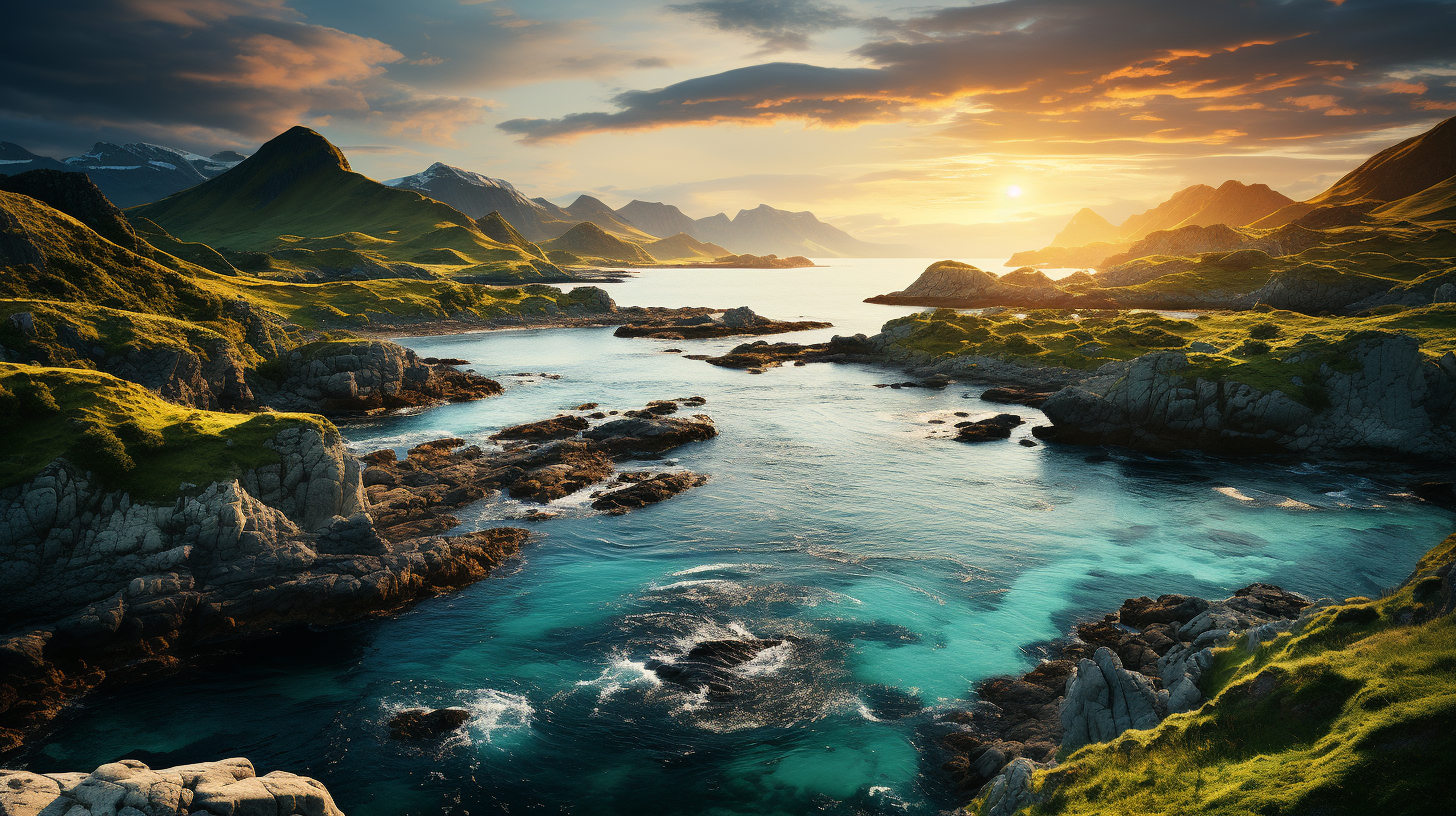 Located in the province of Nordland, the picturesque Lofoten Islands and Vesterålen archipelago boast awe-inspiring landscapes, including towering peaks, stunning fjords, charming fishing villages, and pristine beaches.
These regions offer a wide range of activities for nature enthusiasts. Hiking trails provide opportunities to explore the rugged terrain, while wildlife encounters with seals and seabirds are common. Additionally, visitors can witness the mesmerizing beauty of the midnight sun and the captivating phenomenon of the northern lights.
4. Ålesund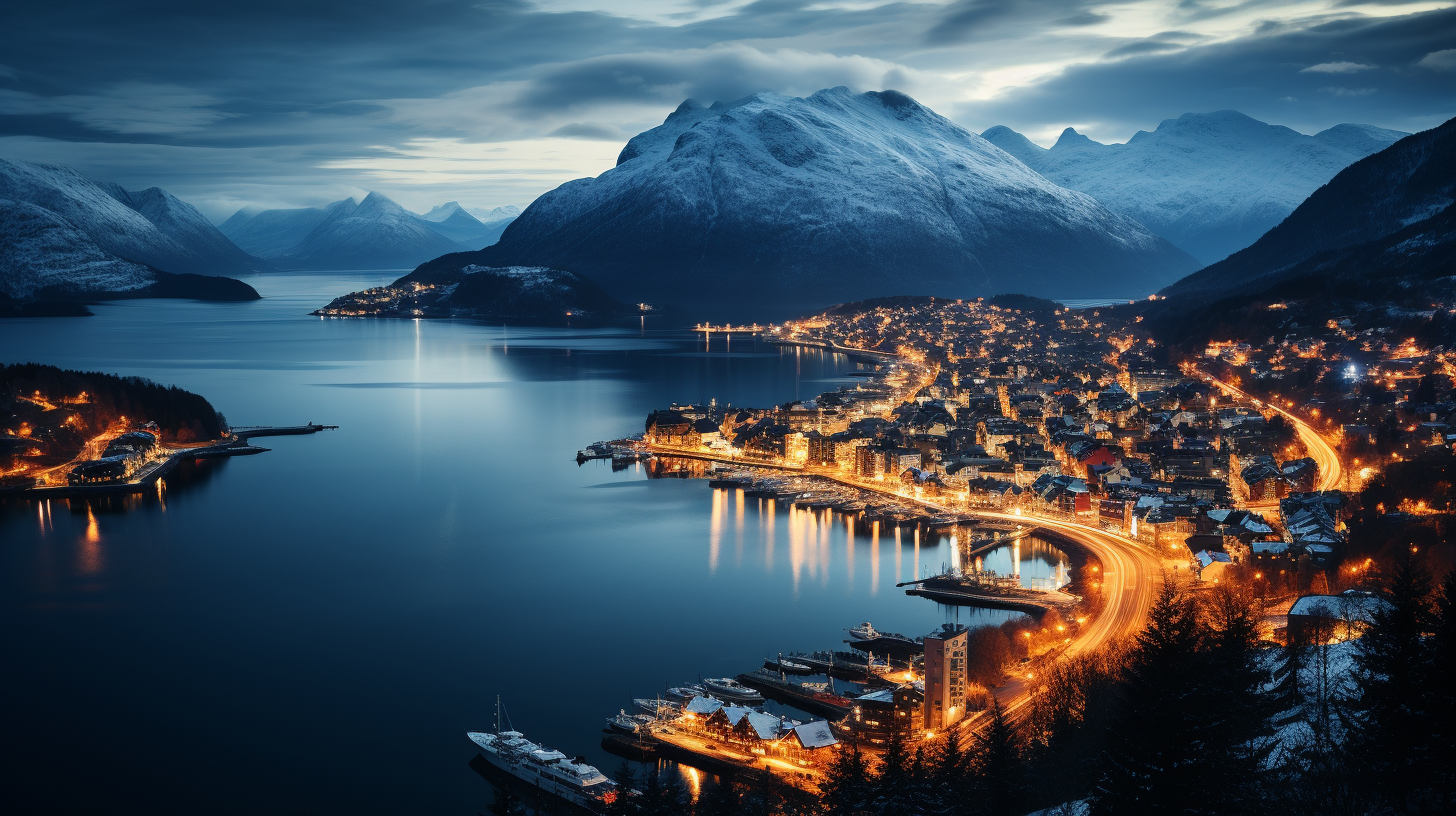 Nestled amidst Norway's magnificent fjords, Ålesund unveils its charm with its vibrant array of colorful houses that reflect softly in the water, creating a picturesque ambiance that is truly captivating.
This coastal town is renowned for its Art Nouveau architecture, which adds a touch of elegance to its streets.
Visitors can explore the Ålesund Aquarium to discover the region's marine life, or embark on hiking trails that offer breathtaking views of the surrounding mountains and nearby islands.
For panoramic vistas, the Aksla viewpoint is a must-visit spot.
Additionally, history enthusiasts can delve into Viking history through various cultural attractions in the city.
5. Bergen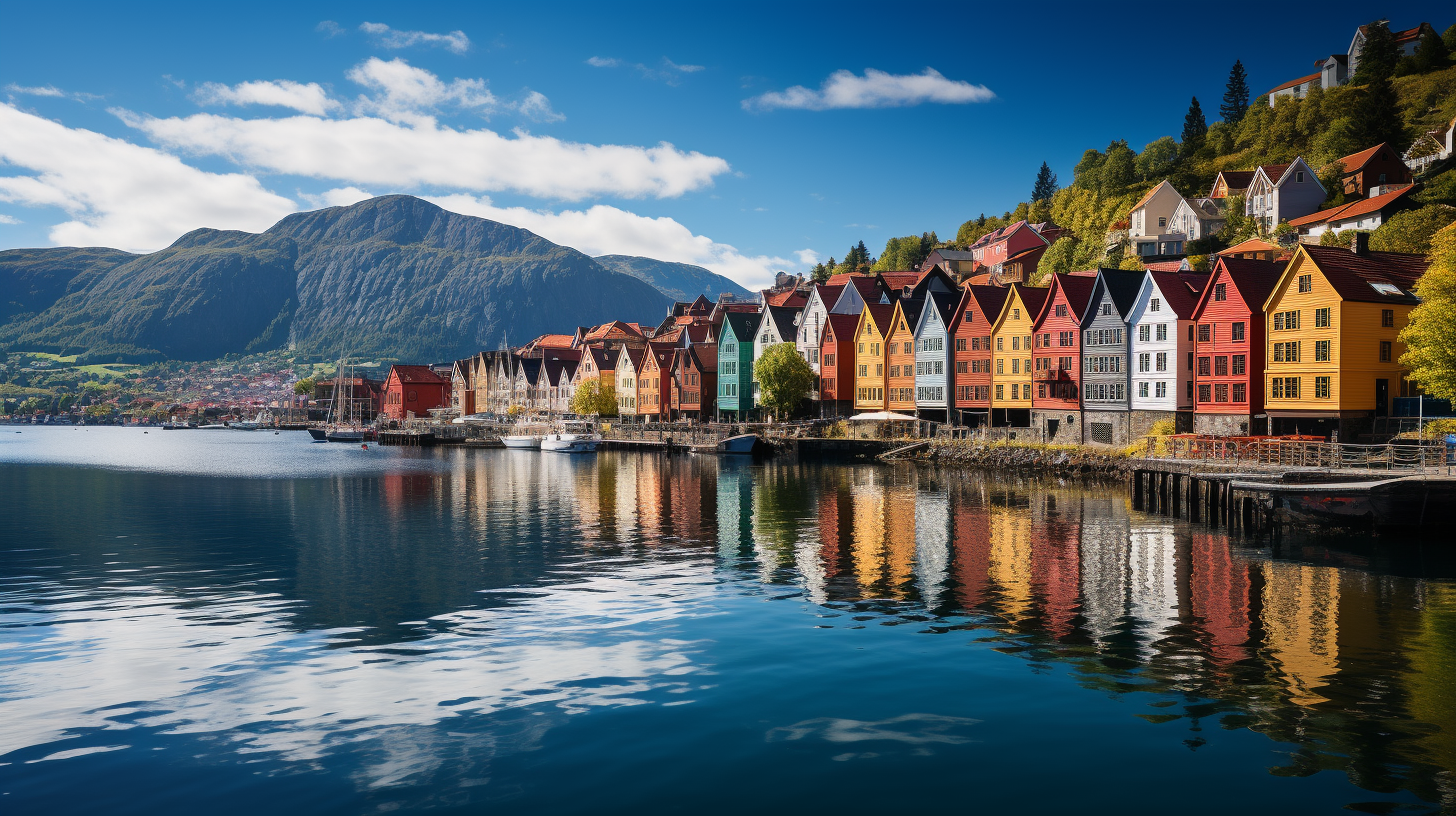 Bergen, with its World Heritage-listed historical monuments, innovative fashion, fabulous restaurants, and vibrant music scene, offers a delightful blend of cultural and artistic experiences.
Exploring Bergen's history is a fascinating journey through its cobblestone streets and panoramic views from its seven mountains.
The city's culinary scene is diverse and offers a range of delicious options.
Outdoor enthusiasts can enjoy Bergen's scenic beauty through activities like hiking and biking.
Additionally, Bergen hosts a variety of cultural events throughout the year, ensuring there is always something exciting happening in the city.
6. The Geiranger Fjord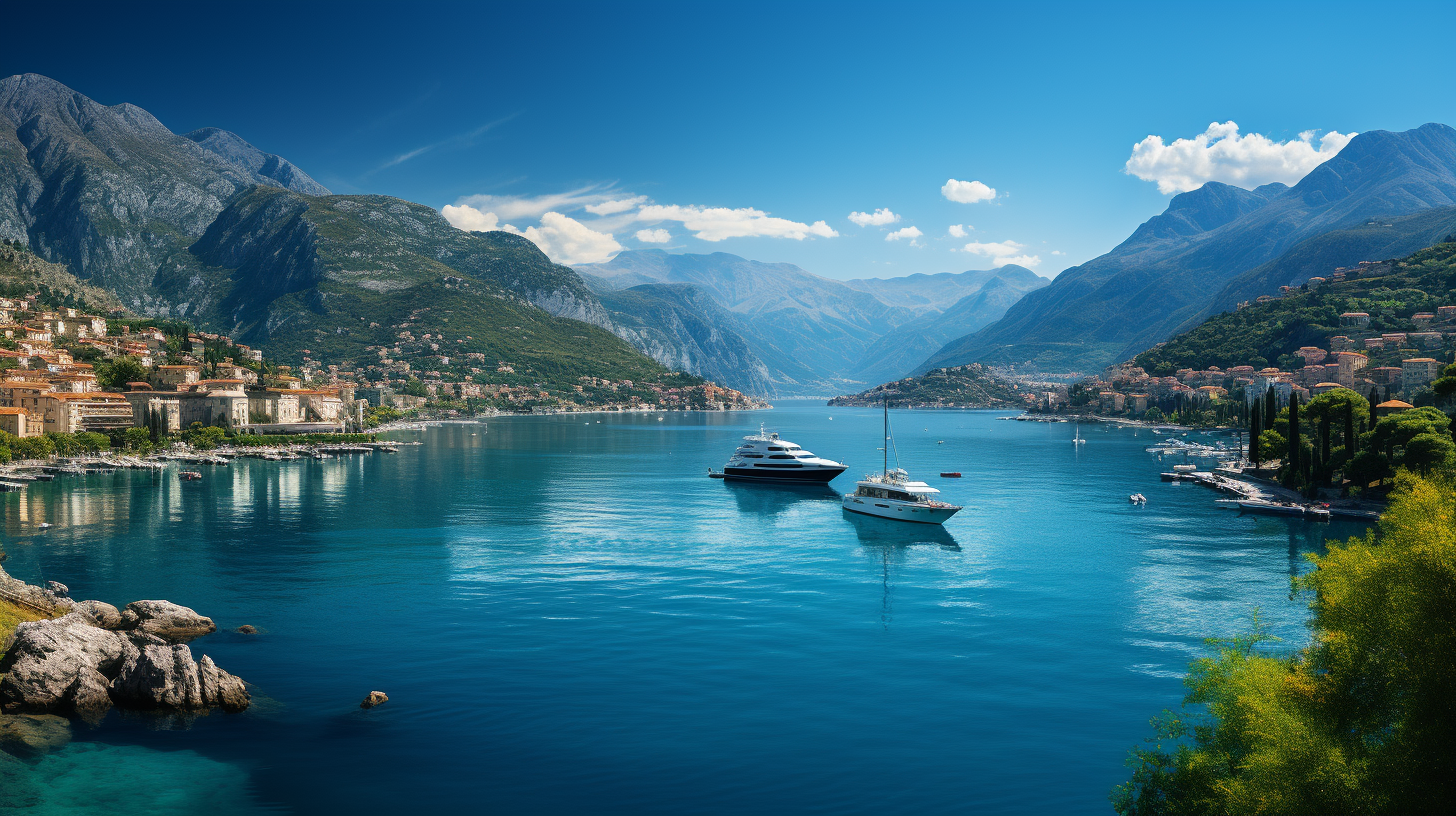 The awe-inspiring Geiranger Fjord captivates visitors with its majestic seven sisters waterfall, as they cascade down the steep mountainside into the crystal-clear turquoise waters below.
This scenic beauty is a perfect destination for cruise excursions, offering breathtaking waterfall views.
For adventurous souls, the fjord boasts hiking trails that provide stunning vistas and kayaking adventures that allow visitors to explore its pristine waters up close.
Geiranger Fjord truly offers a captivating experience for nature lovers and adventure enthusiasts alike.
7. Stavanger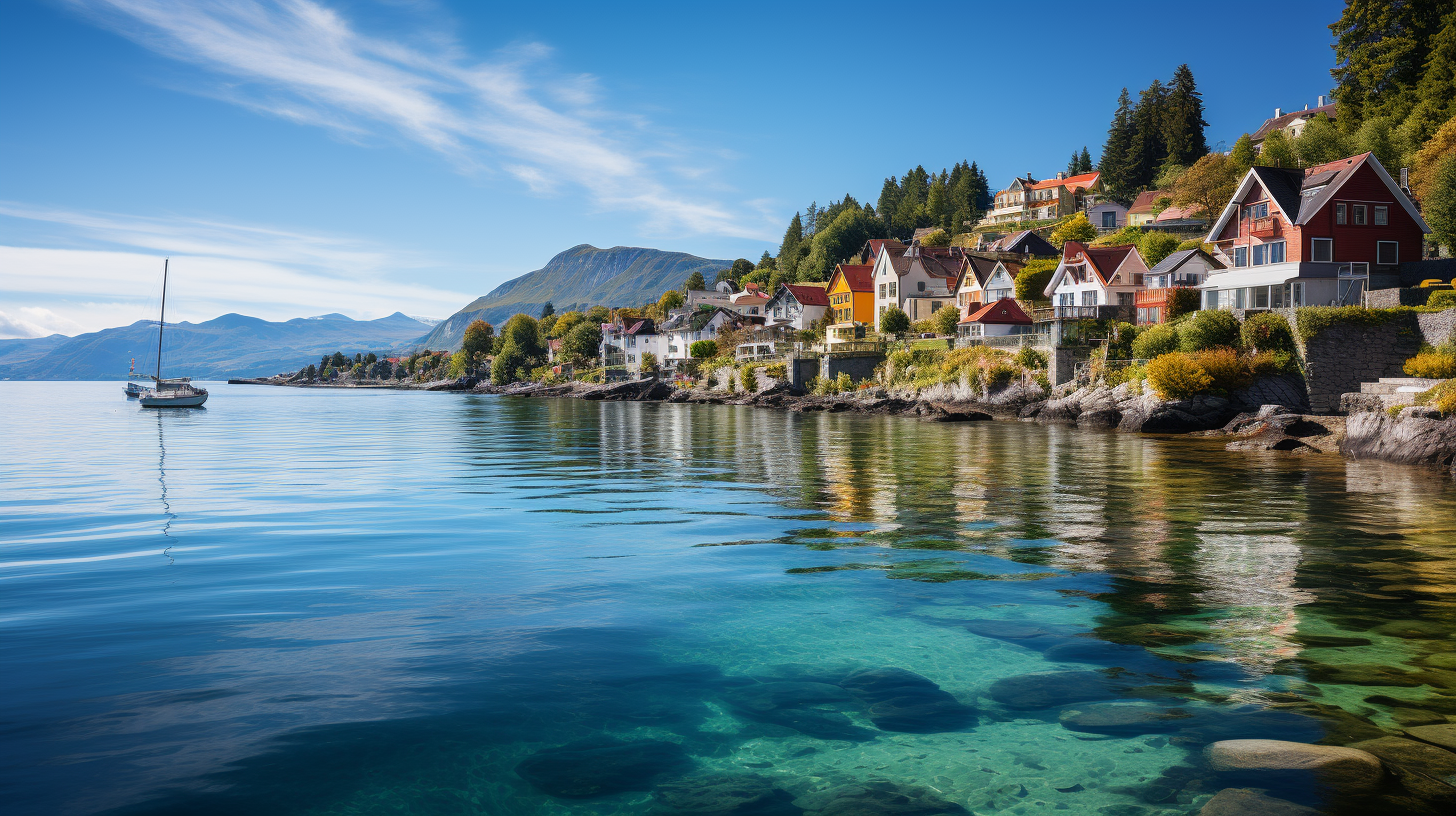 Surrounded by picturesque wooden houses and adorned with captivating urban art, Stavanger offers a multicultural atmosphere and is home to Michelin-starred restaurants.
In addition to its culinary delights, Stavanger boasts a range of outdoor activities. Hiking enthusiasts can explore the breathtaking trails, including the famous Preikestolen, or Pulpit Rock.
For those interested in culture, the city is also home to a variety of museums and hosts numerous cultural events.
When the sun sets, Stavanger comes alive with its vibrant nightlife scene.
8. The Trøndelag region
Moving on from the previous subtopic of Stavanger, we now explore the Trøndelag region in Norway.
This scenic region offers a wide array of attractions and activities for visitors. From indulging in the local cuisine and exploring historical landmarks, to engaging in outdoor activities and experiencing traditional festivals, the Trøndelag region has something for everyone.
Immerse yourself in its cultural heritage as you uncover the rich history and natural beauty of this captivating destination.
9. Southern Norway and Kristiansand
Situated in the southern region of Norway, Kristiansand offers a delightful coastal experience with its charming coastal towns, picturesque beaches, and abundance of sunshine throughout the year.
Visitors can enjoy the southern beaches and indulge in various outdoor activities.
The region is also known for its cultural festivals, providing a vibrant atmosphere for tourists.
History enthusiasts can explore the city's historical sites, while food lovers can savor delicious fresh fish and local cuisine.
10. The Svalbard Islands
Tucked away in the Arctic Ocean, nestled between Norway and the North Pole, lies the captivating realm of the polar bear – the Svalbard Islands.
This rugged and fragile landscape is a haven for adventure enthusiasts and nature lovers. Visitors can witness Arctic wildlife, including polar bear sightings, and experience the mesmerizing phenomenon of the midnight sun.
The glacial landscapes offer breathtaking beauty, while the opportunity to hunt for the northern lights provides an unforgettable experience.
Renowned for its stunning landscapes and rich Viking history, Norway entices travelers with its mesmerizing beauty and captivating cultural heritage.
Adventure enthusiasts are drawn to Norway for its exhilarating adventure tourism activities, such as hiking, skiing, and dog sledding.
Nature lovers are enchanted by the mystical Northern Lights and the opportunity to embark on fjord cruises, where they can witness the majestic icebergs and breathtaking fjords.
History buffs are captivated by the country's Viking history, while scenic landscapes offer endless opportunities for exploration and awe-inspiring photography.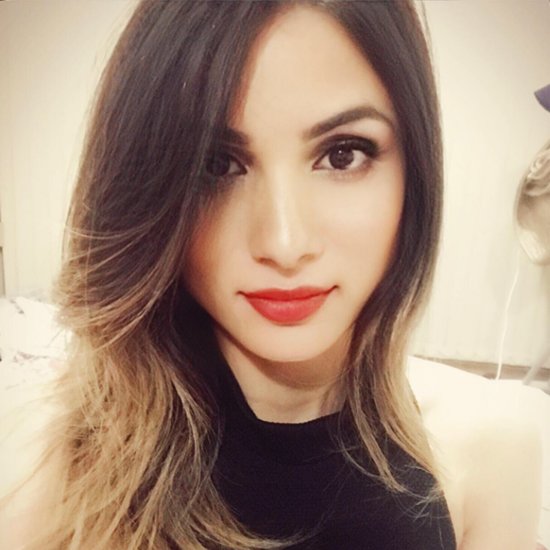 Hello, and welcome to Travel Crog, a site where I share my travel advice for your dream vacations. My name is Molly Martin, and I'm the founder and editor-in-chief of this site. I have a passion for travelling and exploring new destinations, and I want to inspire you to do the same. Six years ago, I left my job as an HR professional and embarked on a three-month trip around the world. It was an amazing experience that changed my life and perspective. Ever since then, I have been travelling as much as I can, and writing about the best things to do, see, and eat in every place I visit. Whether you're looking for a city break, a beach getaway, or a mountain adventure, I have something for you. Travel is not only fun, but also empowering and enriching. Join me on my journey and discover the world with Travel Crog. My motto is: "Life is short, travel more."