How Can You Pay at Costco?
As of 2022, the only credit card Costco accepts is VISA. If you don't have a Visa card, you can pay with cash, check, debit/ATM card, EBT (Electronic Benefits Transfer), or Costco payment card.
Costco's switch to Visa came as a surprise to many, as the retailer had only accepted American Express cards since 1999. Before that, the Warehouse Club only accepted Discover cards, which have a much smaller membership than AmEx. The Costco-American Express deal was a boon for both companies: Costco became one of the three most prominent retailers globally and generated billions of dollars in sales volume for American Express. Then Costco switched to an even more extensive credit network, Visa.
According to cnbc.com "Since Costco has a contract with Visa, shoppers can't use credit cards backed by the other three main networks, American Express, Mastercard or Discover, at Costco warehouses. However, you're able to pay with Mastercard and Discover cards for purchases made at Costco.com and the Costco app."
Best Ways to Use MasterCard at Costco
Although Costco only accepts Visa cards at their warehouses, there are some ways to use MasterCard at Costco or use your American Express card for purchases at Costco.
When I start this article, Costco only accepted American Express in their warehouses. Costco's payment methods in its warehouses are now limited to Visa credit cards. The following strategies are helpful if you want to use American Express at Costco or MasterCard at Costco.
I love Costco for its discounts on travel and other goods and services. I've been a Costco member for over 20 years and have mentioned Costco in various travel articles in the past. The only thing that bothers me about Costco is that I have to pay with my American Express card or my debit card (now Visa).
Why Did Costco Switch to Visa?
Costco has contracted with Citi to be the issuer of the Costco credit card. And because the card, Costco Anywhere Visa® Card by Citi, is a Visa, Costco must now accept all Visa cards.
By switching from American Express to Visa as the sole credit provider, Costco has expanded its network of potential customers by millions. While American Express had 23.3 million credit accounts in the United States in 2016, Visa had 276 million. That means at least 250 million more Americans can use their credit cards at Costco.
It also made shopping more flexible for existing Costco members. Instead of being tied to using an American Express card, members can now use various Visa cards available in the marketplace.
Can You Shop at Costco If You Don't Have a Visa?
Yes, customers do not need to have a Visa card to pay for their Costco purchases. Note that MasterCard (and Visa, Discover) are accepted for online purchases at Costco.com, but not at the warehouses. I learned to use MasterCard at Costco to pay for my in-store (warehouse) purchases. Then I quickly thought of another one.
One way you can do this is the Target Prepaid RED card is an online bank account deposited in several ways, including a MasterCard or Visa credit card. You can use this American Express brand card just like a regular card.
I loaded my Target card with my MasterCard credit card and used the Target REDcard at Costco. The in-store purchase was recorded as an American Express transaction. My Costco purchase came from my MasterCard card, so I essentially used the MasterCard at Costco.
Another way you can use your MasterCard at Costco.com. Purchase a Costco Cash card at Costco.com with your MasterCard credit card and use the Costco Cash card to make purchases in stores.
Tours & Things to do hand-picked by our insiders
The third way you can use MasterCard for hotel reservations at Costco Travel (just like Visa). You can use MasterCard or American Express for car rentals booked through Costco Travel because you pay after the rental (to the car company). I haven't booked flights, cruises, or packages through Costco Travel, but I bet you can use MasterCard there too.
What Credit Cards Are Accepted at Costco?
Chase Sapphire Preferred® Card
Chase Sapphire Reserve®
Chase Freedom Unlimited®
Costco Anywhere Visa® Card by Citi
Costco Anywhere Visa® Business Card by Citi
Wells Fargo Cash Wise Visa® Card
You can Save More on Your Bulk Purchases with the Right Card
Final Word
Although I used a MasterCard card for Costco purchases, they also work with Visa credit cards.
With a little extra effort, you can earn points with your preferred credit card program (if it's MasterCard or Visa) instead of using American Express to make purchases at Costco stores.
What do you think? Have you found another way to use MasterCard at Costco?
FAQ:
Why does Costco not accept Mastercard?
Costco does not accept MasterCard debit cards because they have a fixed merchant rate and there is not much to negotiate. MasterCard is only accepted as a debit card. American Express and Discover are no longer accepted.
Does Costco Online accept Mastercard?
If you want to buy at Costco with a credit card other than a Visa, you must grab it online at Costco.com. Visa, Mastercard, and Discover are accepted on the merchant's website.
What are the benefits of a Costco Mastercard?
You will get 3% off restaurant purchases, 2% off gasoline purchases, and up to 1% off all other purchases. Exclusive to Costco members. No limit on how much you can earn. No annual fee.
Does Costco take cash?
Yes, customers are not required to have a Visa card to pay for Costco purchases. Costco also accepts cash, checks, debit/ATM payments, EBT cards, and Costco Cash cards. However, Costco gas stations and Costco car washes do not accept cash, checks, or EBT.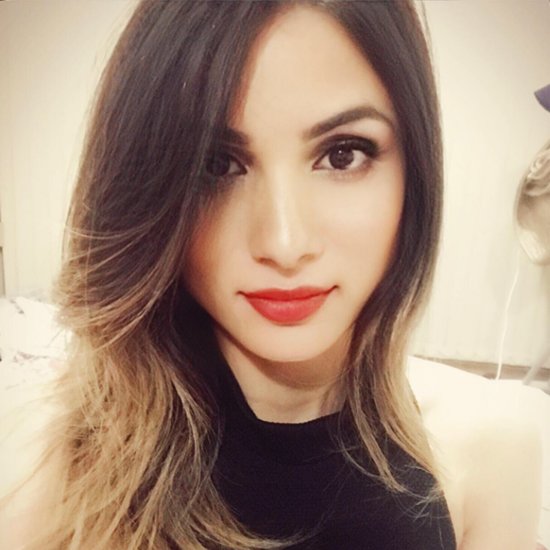 Greetings, travellers! I'm Molly Martin, the passionate explorer behind this vibrant travel platform. Alongside my team—Lorena, Jermaine, Ana, and Alen—we curate awe-inspiring travel destinations to ignite your wanderlust.
Thank you for joining us on this exciting journey. Your presence here enriches our travel community, and we look forward to inspiring your next adventure. Happy travels!