Take A Day Trip From Miami to Bahamas

A Short Trip to Paradise Island – Miami to Bahamas Day Trips
The Bahamas is a really popular vacation destination and every tourist that wants to travel and have a good vacation around beaches should consider the Bahamas.
This place is filled with hundreds of beaches and water-related activities that will keep you entertained throughout your time here.
Tourists can make the most of this proximity by taking a one- or two-day trip from Miami to the Bahamas by boat or plane. Miami and the Bahamas are different worlds. Just 110 miles off the southern coastline of Florida United States.
A spring and a step away from the sunny, cosmopolitan city of Miami – is the Bahamas. The Bahamas is famous for its tropical climate, excellent seafood, and some of the world's most gorgeous beaches.
Taking a ferry to the Bahamas from Fort Lauderdale allows flexibility in planning the perfect short day trip or extended trip without having to come back to a jam-packed cruise ship at the end of every perfect day.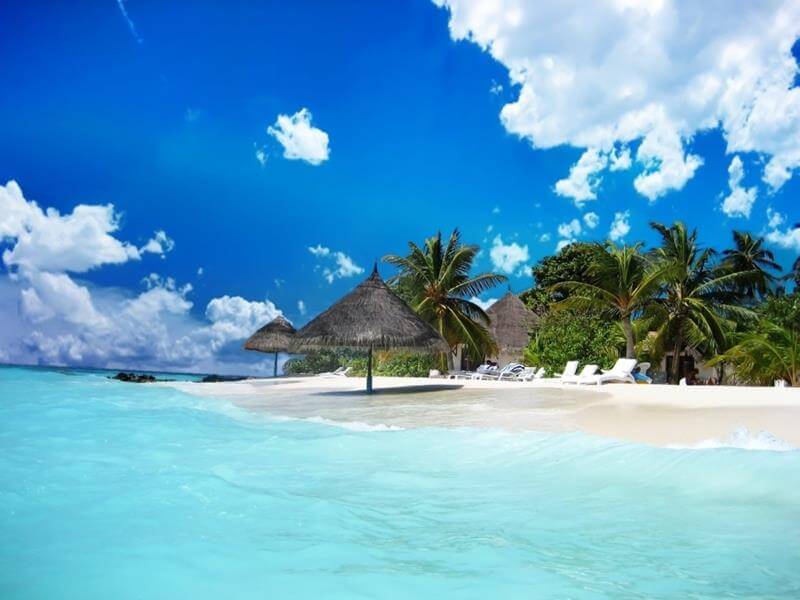 The Bahamas: A Slice of Heaven for Travelers
Now Bahamas day trips are becoming very popular. There's a purpose why Miami to the Bahamas day trips is becoming more popular.
Rubbing elbows with the social hot spots of Cuba, Florida, the United States, and the Turks and Caicos Islands, the charming tropical islands of the Bahamas have something exclusive to offer visitors.
The peak season for tourism starts from mid-December and ends in mid-April in The Bahamas, and that is often considered the best time to go, as there are more activities happening in the islands during this time.
If you have a one-day trip to Bahamas, there are very few places you can go to have the type of seclusion and experience.
Bahamas Day Trip from Miami – one of the top things to do in Miami; Unique Bahamas Island Hopping Tours to the Exuma Cays, Harbour Island Bahamas and the Abacos Islands. Take a boat excursion to the swimming pigs, included in your Bahamas Day Trip.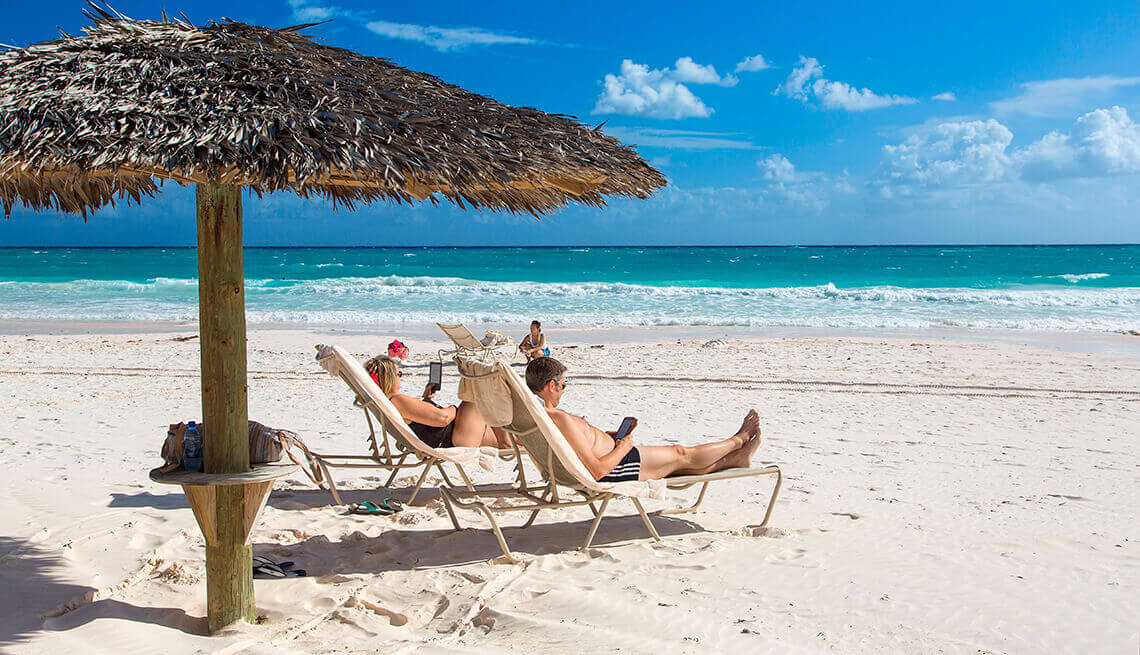 Why are Miami to Bahamas day trips all the rage?
Many of these are calm or even deserted. Imagine relaxing on beautiful white or pink beaches.
These islands still have very remote and quiet corners. The rich historical and cultural background of the Bahamas makes it a fascinating place to visit.
Travellers are enclosed by the unique art, music, and cuisine that results from the island's colourful past. Fascinating wildlife, both on land and in the waters and ridges, boast of the archipelago's healthy biodiversity. In short, the Bahamas more or less have it all.
Miami is undoubtedly a sparkling, vibrant, and cultural gem of America's Southern states. It is a fantastic holiday destination.
Booking a Miami to Bahamas day trip will bring an entirely new measurement to your vacation experience. That's why now these one or two-day trips are a hot new trend.
Looking for a weekenders bags? You may like to read our review about travel bags.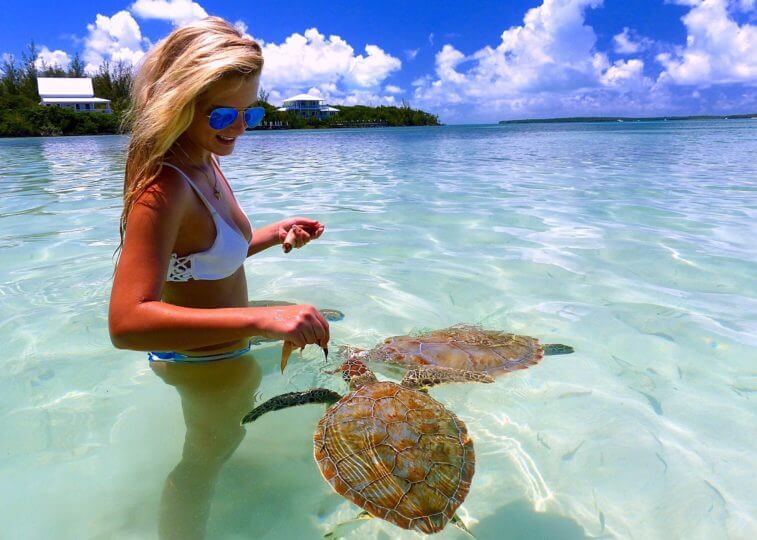 What to do in the Bahamas
There is something for everyone in the Bahamas. You can get Water sports, including snorkelling, parasailing, and jet skiing, to name a few, which are popular choices of activity and easy to organize in Freeport, New Wisdom. Nature lovers can enjoy tracks with completely varied terrain – from jungles to caves.
There are even replacements for beach lovers wanting to avoid the beautiful yet often busy beaches of Grand Bahama. You look like some delightful swimming pig. It looks like some pictures now: A colony of wild pigs lives on Big Major Cay Island. They are interesting swimming companions and one of the top things to do in the Bahamas.
Some people believe that they survived a shipwreck while others think that they were left there by pirates who intended them to be a future meal but never came back.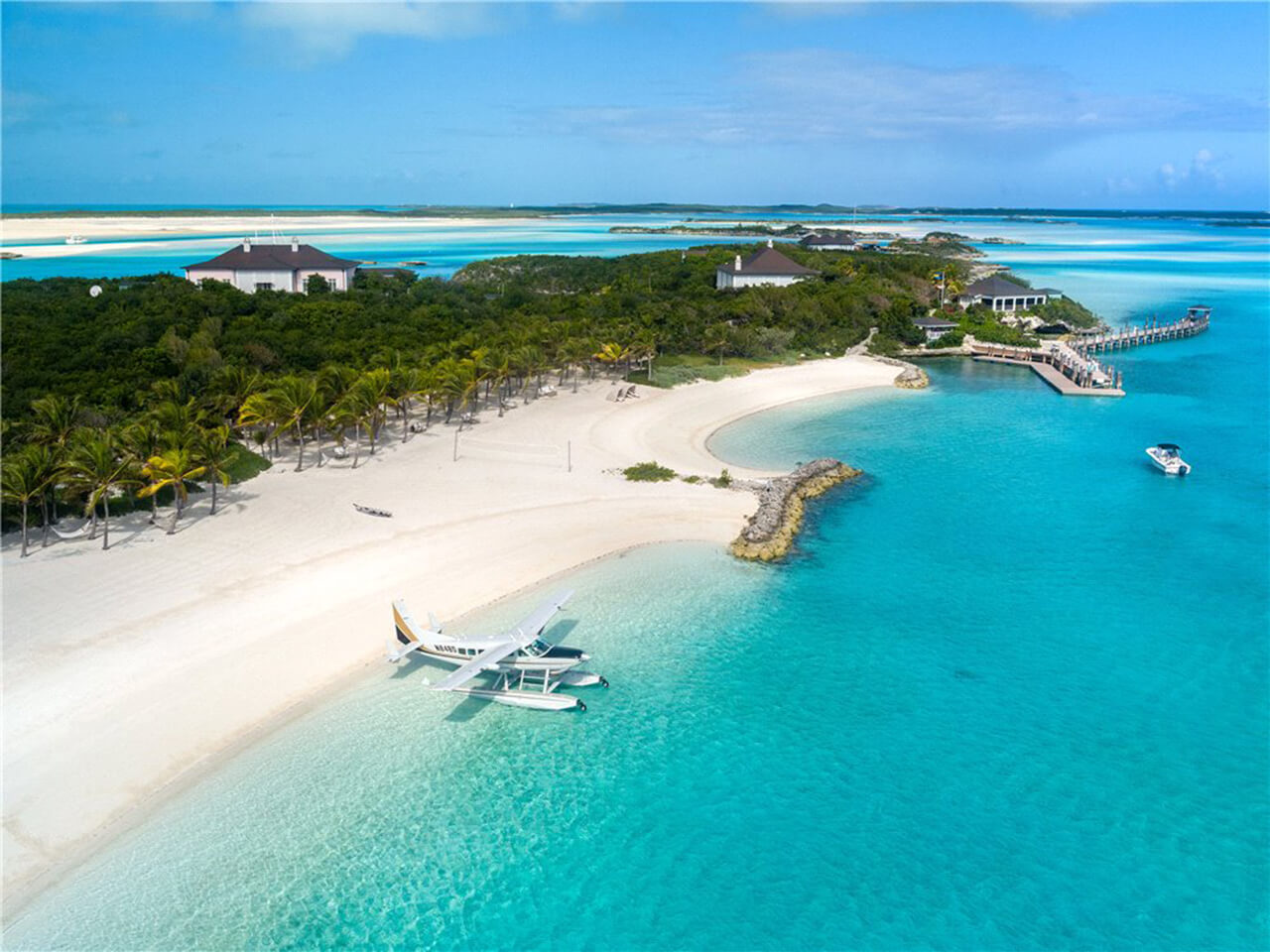 The Islands
Over 700 islands are making up the Bahamas. It's good to discover what and where the hotspots are before booking a Miami to the Bahamas day trip. The good news is that you might not have to indicate just one.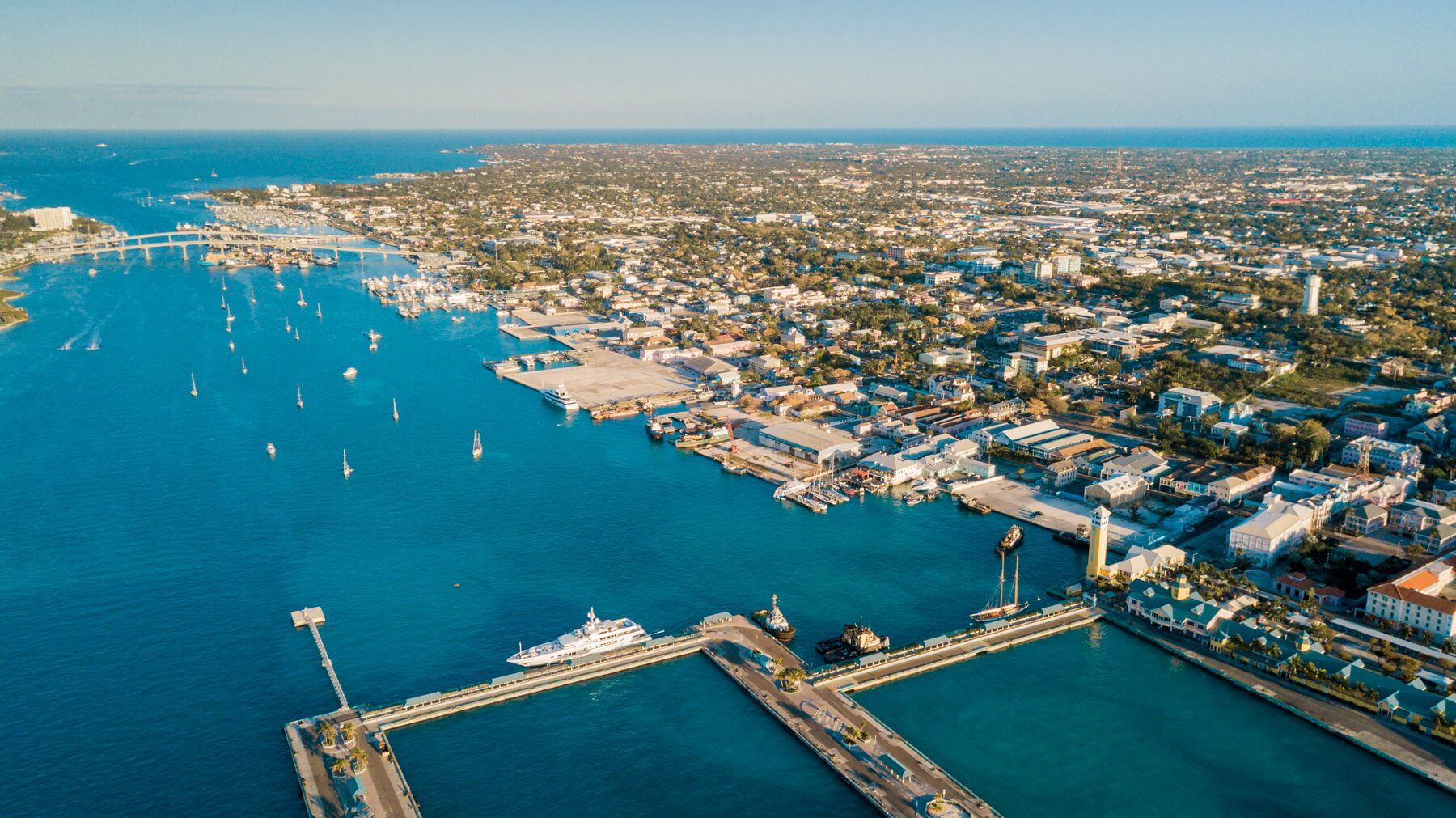 New Providence and the capital Nassau
The capital of the Bahamas is Nassau. It is situated on the island of New Providence, directly east of the Florida Keys. UNESCO has recognized Nassau as part of the Creative Cities Network due to the city's devotion to folk art and crafts.
However, the town is rather calm in terms of nightlife. For a one-day trip from Miami, the island is best touched by a plane due to Florida's distance.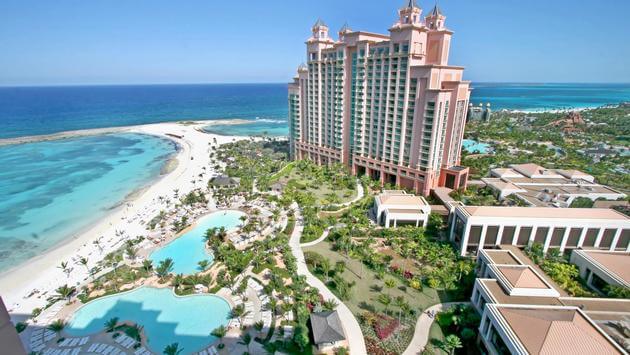 Grand Bahama: at the heart of the action
The boat journey can be as short as 2.5 hours so that it can be an excellent choice for a Miami to Bahamas one-day trip. Visit buzzing local markets, relax on endless beaches. Try your hand at water sports or snorkelling, marvel at waterfalls and wildlife in the jungle, or swim with dolphins.
As you can see, there are so many reasons why this is a preferred location. Grand Bahama is the most attractive island for travellers. This island's main city is Freeport. It is just 110 miles northeast of Miami, making it easily nearby by ferry. Both vacation and plane day trips from Miami are possible, depending on which island you want to visit.
But some can only be reached by one of the two options. It's on one of these islands that you'll come across those swimming pigs.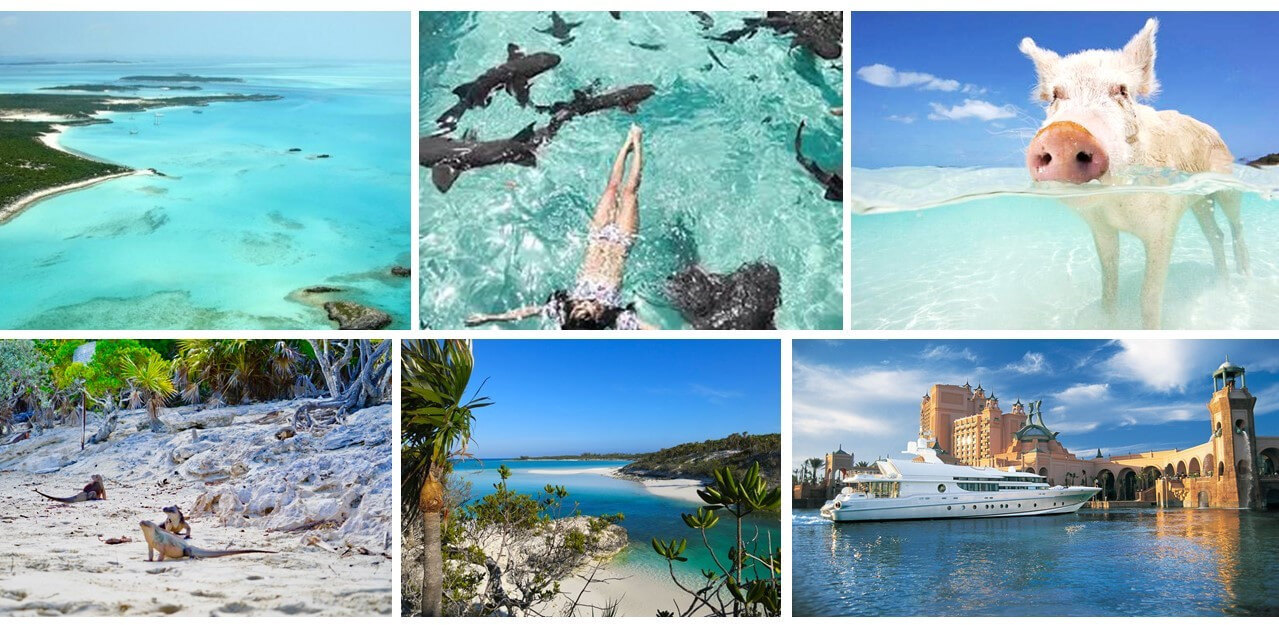 Island hopping
Everything will depend on how active you and your group feel and how much you want to see before booking a Miami to Bahamas day trip. You don't essentially have to choose one island to head to.
If you're opting for a one-day Bahamas ferry trip from Miami, Freeport is a good option on Grand Bahamas Island for a five- to six-hour experience on this general island. If you wish to see the Out Islands, a ferry to Bimini can take only two hours. Air tours can allow you to see some islands in one short day trip.
The fee for the in- Grand Bahamas Island travel is comprised in the price. Two-day boat cruises with an overnight stay may also allow more time for you to make small boat trips to nearby islands.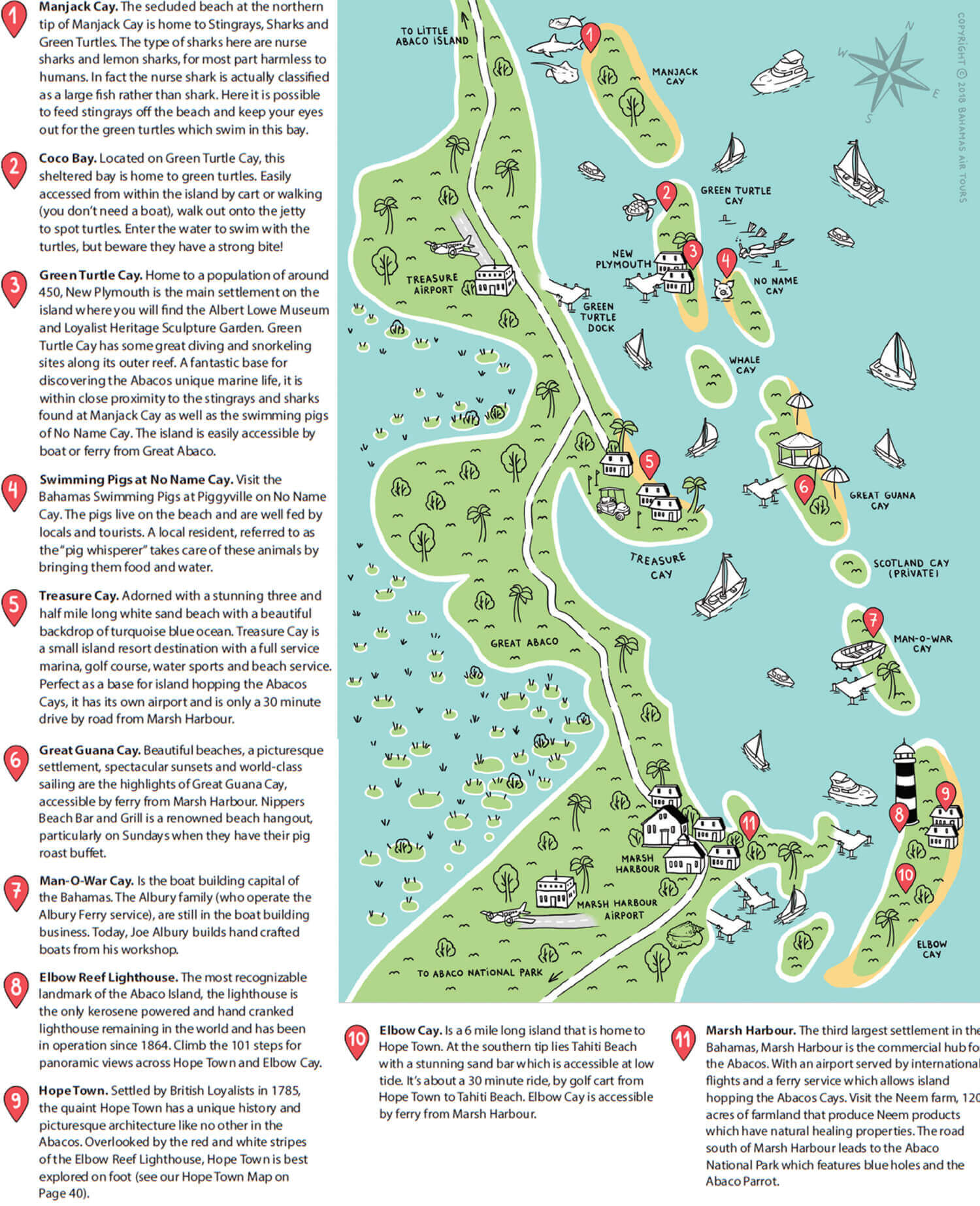 How do you get to the Bahamas from South Florida?
Four ways to get to the Bahamas from South Florida for a day trip.
Ferry from Fort Lauderdale or Miami to the Bahamas
Private Contract Boat
Private Charter Plane
International Flight
The easiest and most affordable way to day trip to the Bahamas from Miami is a ferry. It takes under 3 hours to get to the Bahamas and offer round-trip tickets for less than a one-way ticket from the airlines. On the island of your preference, If you're willing to stay overnight for multiple days, you can opt for a ferry and book your resort.
You can also book 2, 3, or 4-night cruises with a room onboard the cruise ship for as low as USD 199, making visiting the Bahamas from South Florida a cheap weekend trip.
Boat or plane
Usually, less expensive lends itself to a laid-back but still colourful taste of Bahamian life.
Cruises make for a soothing visit to nearby islands. Ferries to Freeport from Miami need as little as 2.5 hours. That will leave you with around six hours to enjoy the beaches, jungles, restaurants, shops, and Grand Bahamas casinos. On the other hand, air tours are better if you want to see more than one island.
Travel by boat
The most popular service offering one-day trips to Freeport is Balearia Caribbean. This can get you from Fort Lauderdale to Grand Bahama in three hours, 20 minutes. There is a café, duty-free shopping, bar, and WiFi.
This can get you across the sea in just two hours, 30 minutes. The aboard amenities include all of the above, plus a casino. And if it's peace you're after, the FRS Caribbean ferry can bring you from Miami to the Out Island of Bimini in just two hours.
You'll find many companies that can take you on a Miami to the Bahamas day trip by boat. A benefit to this mode of travel is that many of the cruises offer excellent onboard services and even luxury. Your 1-day cruise to Miami Bahamas Rates starts at $69.98 plus tax, per person.
Travel by airline
air travel can be a quicker way to get you to the Bahamas. The high season is considered to be January, November and December. The cheapest month to fly to The Bahamas in August. Book at least 3 weeks before departure in order to get a below-average price.
This is an excellent option if you wish to go further out than Freeport and the Out Islands. Other options from this tour provider include swimming in the James Bond Thunderball Grotto, visiting sand bars, and spotting impressive wildlife. Private charter-plane tours for small groups are available on request.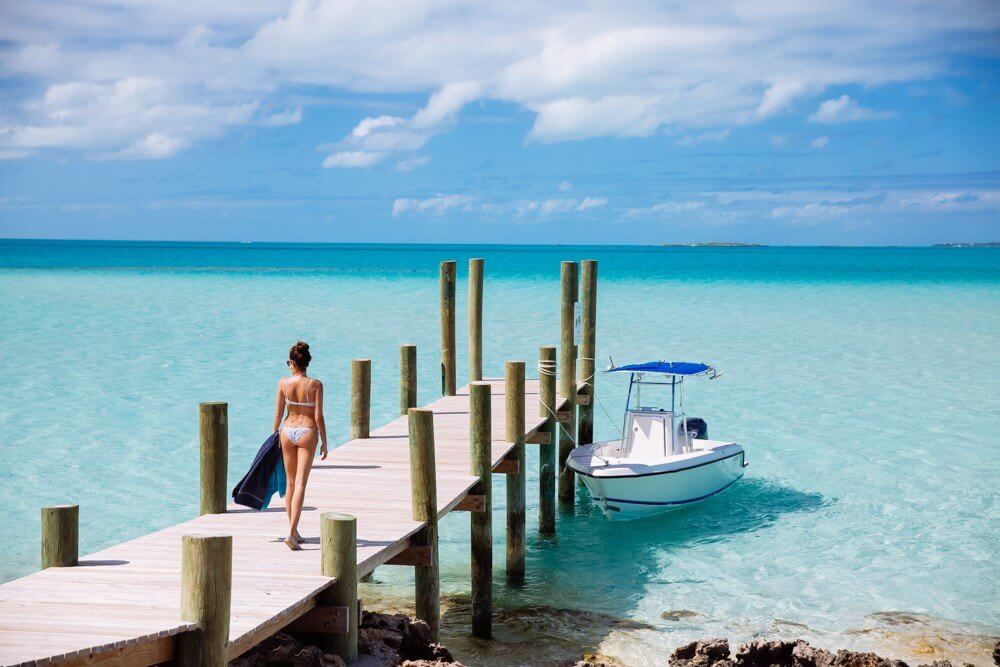 How to take the Bahamas day trip from Miami

The regular day trip to the Bahamas gives you 6-8 hours on the island. World Resorts Bimini also offers marine life tours like swimming with stingrays, fishing charters, snorkelling, and swimming with crooks.
On the other hand, it offers a little more for those day-trippers looking for adventure or culture. Freeport also is home to many beachfront resorts that offer beachfront dining. Also if you want you can stay in popular cheap hotels in the Bahamas like Shannas Cove Resort, Villa Allamanda, Eleuthera, and Lofty Fig Villas.
The cost
Ferry cruises are generally the more reasonable option. Sometimes, a few bucks on vacation isn't worth the hassle you dealing with and the ferry Bahamas Miami is one of those times. They will get you to and from Freeport, Grand Bahama, from Miami for around 100 dollars each way.
So you can book a ferry because it's so cheap for day trips, For example, offers one-day trips to and from Freeport for around 160 dollars (price may vary). Balearia Caribbean ferry's going rate is about 99 dollars each way from Miami to Freeport and back. Some cruises, especially the two-day ones, often comprise some meal in the price.
Though, whether or not you have to pay for your food and overnight accommodation. (price may vary)
The trips offered by Bahamas Air Tours are often more expensive. they are generally all-inclusive. The prices for the tours range from around 500 to 1,000 dollars.
This includes your air travel to and from Miami, arrival to all the attractions, boat excursions, and travel between the islands, bottled water, and a local guide.
Getting to Port Miami from South Beach costs anywhere between $11-$16 for an UberX. Getting to Port Everglades from Downtown Miami costs anywhere between $35-$50 for an UberX.
There is no dependable public transportation from Downtown Miami to the Port Everglades. There is on-site parking at Port Swamplands available for usd15per day and USD 22 per day (overnight) for parking on-site at Port of Miami.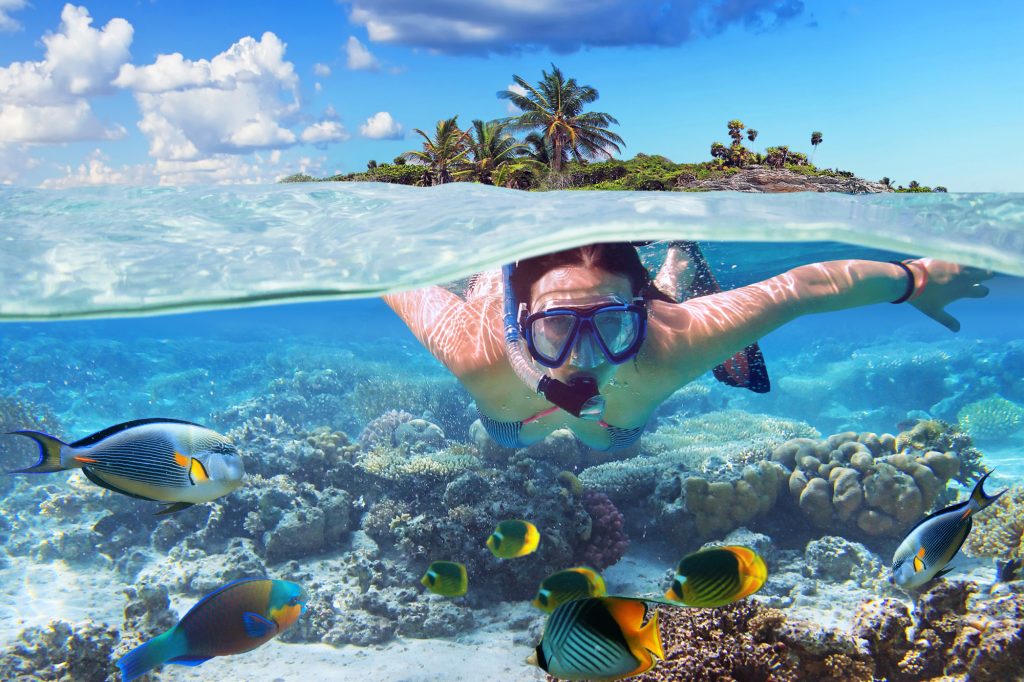 What paperwork will you need for a day trip to the Bahamas?
Conflicting to popular belief, US Residents, US Citizens, and visitors need a passport to go to the Bahamas even for a day trip. Visitors need a valid ticket. State IDs and birth certificates are not applicable.
Any ferry that tells you otherwise does not plan on docking at the Bahamas and letting you off the boat.
You must provide the following information at the time of booking: hotel location, traveller names, nationalities, gender, passport numbers, dates of birth, and expiration date of passports.
Your reservation cannot be guaranteed without these details.

Why you should not fly to the Bahamas from Florida United States
Ferries are less preventive about the baggage fees while also giving you a great view of the ocean during your Bahamas cruise. Your vacation starts as soon as you're on the ferry.
Cheap day trips by plane are not possible. A private plane trip for a one day trip to the Bahamas averages $700 per passenger for a 6 hour day in Bimini. Flights to the Bahamas from Fort Lauderdale Airport, Miami International Airport, or Palm Beach International Airport average $250 round trip in the slow season.
Taking a ferry to the Bahamas takes an average of 2.5-3 hours, which is about how early you would need to arrive at an airport for an international flight.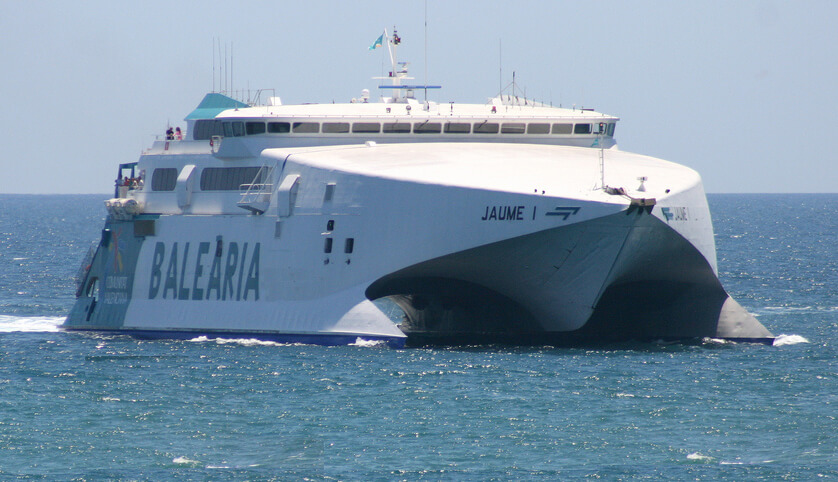 Miami Ferry to Bahamas and Fort Lauderdale Ferry to the Bahamas
There are two main ferries offering day trips and multi-night trips to the Bahamas from Miami. Fort Lauderdale that are credible and trusted by tourists and Floridians alike. Departing from Miami is FRS Caribbean, which only goes to Bimini, the Bahamas, the perfect setting for a day trip. (price may vary)
The most popular service offering one-day trips to Freeport is Balearia Caribbean, located on Grand Bahama Island. This can get you from Fort Lauderdale (a 35-minute drive from Miami) to Grand Bahama in three hours 20 minutes.
There are many boats that claim that they charge as little as USD 69 for round-trip day tickets to the Bahamas. When we examined these companies, they were not transparent about the vessel and had little to no public reviews, making us feel safe.
Instead, we opted to spend more on a larger container with a public safety record, knowledgeable about immigration and customs. We had thousands of customer reviews on Tripadvisor, Groupon, and Google.
FRS Caribbean
Departs: Port of Miami, Florida 9 AM and Departs Bimini at 6:30 PM.
Destination: Port of Bimini, Bahamas.
When: every day except Tuesdays.
Check their website for accessibility.
Cost: $69.95 for taxes and Hilton Resort Fee ($10) for Day Trips and $250-$350 round-trips for extended stays (3-10 nights), not including hotel.
Departs: Port of Fort Lauderdale.
Destination: Grand Bahama Island.
When: Every Day except Tuesdays.
Cost: $119 Day Trip or $149 Multi-Day.
This information should be made clear if you're booking an air charter tour. The national language of the Bahamas is English. Other than an array of colourful local vernaculars, English is what visitors will hear spoken and will securely communicate in.
Travel to the Bahamas from the Florida United States is very up-front. Another reason why these trips are becoming so popular. Do make sure to book your Miami to Bahamas day trip in advance to avoid disappointment. Once you have, it should be plain sailing from there.

FAQ:
How long is the boat ride from Miami to Bahamas?
The main city of this island is Freeport, which is just 110 miles northeast of Miami, The journey by boat can be as short as 2.5 hours, so it's an excellent choice for a Miami to Bahamas one-day trip.
Is there a ferry from Florida to the Bahamas?
Operates the Balearia Alhuecemas fast ferry service between Port Everglades, Florida (USA), and Grand Bahama Island. This 45-minute ferry ride operates twice daily between Crown Haven, The Abacos, and McLean's Town, Grand Bahama Island – 8:30 a.m. and 4:30 p.m.
How much is a boat ride from Florida to Bahamas?
1 Day cruise, leaves Fort Lauderdale Port Everglades, rates starting at $73 plus tax per person.
How far are the Bahamas from Miami Florida?
The distance between Bahamas and Miami is 154 miles.
Can you see the Bahamas from Miami?
A developer claims you'll actually be able to see the island from the top of his new skyscraper. Bimini is just a little more than 52 miles off the coast of downtown Miami (that's closer than West Palm Beach).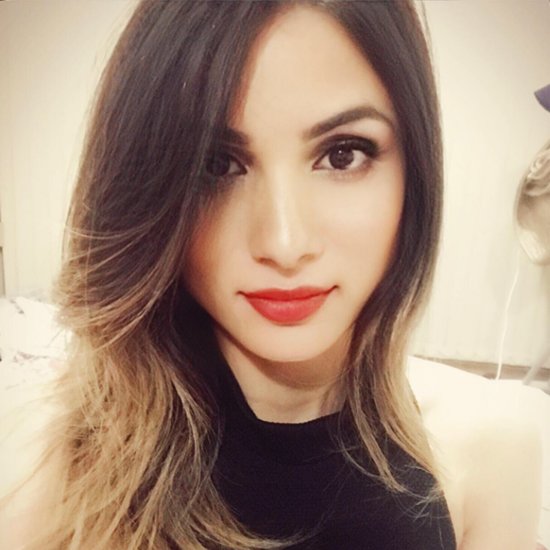 Hello, I am Molly Martin. I am from California and have been working in a company that manages money for wealthy people for the past 6 years and decided to leave my job because it wasn't doing anything for me other than making me feel stuck. So now after going on a trip around the world that made me feel empowered and coming back things weren't as they used to be at work or anywhere else so I want to change everything again. I left my job six years ago because I wanted to do something for myself and then went on a 3 month trip around the world which not only helped me realize how much more there was out there but also made me feel empowered because it was different than what everyone else does!