Calling all pastry enthusiasts, knife collectors, and history buffs! Prepare to be mesmerized by the artsy streets and stunning sights of Toledo. Toledo is a gem of a city. It's packed with charm and tons of exciting stuff to do.
Being the former capital of Spain, Toledo continues to be a hub of cultural integration and clashes. It was declared UNESCO world heritage site in 1986. This city has a n unique mixture of religious influences from Christianity, Judaism, and Islam. Thus the city the has earned the moniker "The City of Three Cultures." 
Whether you're all about trying out amazing marzipan treats or digging up ancient treasures, Toledo has got you covered. This UNESCO-laden gem, just a stone's throw away from the vibrant hub of Madrid, is a popular day trip from Madrid that will leave you awe-struck and longing for more. So, hop on board with us and expeience a journey where culinary delights, unique shopping experiences, and historical wonders is waiting for you at every turn.
Tours & Things to do hand-picked by our insiders
Lets have fun in Toledo with us!
How to Get to Toledo From Madrid- Day Trip to Toledo From Madrid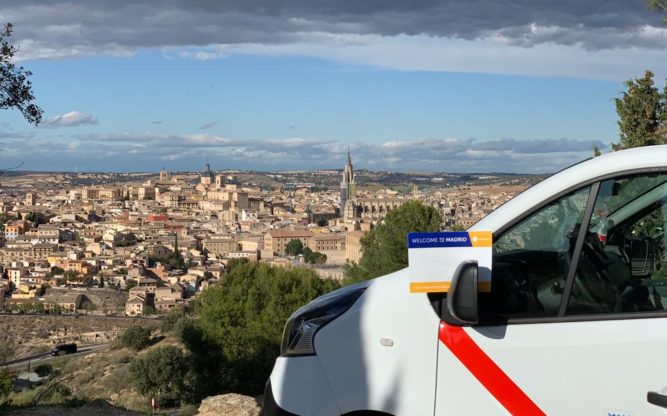 Toledo day trip from Madrid is magical and the trip starts as soon as you start the journey! To travel from Madrid to Toledo, there are some affordable quick option that you should check-
By Train: The quickest and most convenient option to go to toledo  is to take a high-speed train  from Madrid  Atocha Station to Toledo's train station. It's a half an hour journey. Buy train to Toledo from Madrid tickets here! Tickets can also be purchased at the station too.
By Bus: You will find regular buses run from Madrid's Estación del Sur bus station to Toledo. The journey takes approximately one hour. It's a very scenic route. You will enjoy every minute of the drive. Buses depart frequently throughout the day. You can buy the tickets at the bus station or online.
By Taxi/Car: TToledo is located about 70 kilometers south of Madrid. If you want to enjoy the scenic drive with your friends, then we suggest rent a car. Don't want to drive? Hire a taxi cab! The journey by car takes around one hour. Better if you take the highway route A-42 from Madrid to Toledo.
Note- Parking in Toledo can be difficult. Travelers mostly prefer to use public transportation within the city once they arrive.
Guided Tour of Toledo: If you prefer a guided experience, you can join a day tour from Madrid to Toledo. Take the guided tours that offer three walking tours, a Toledo Tourist Train ticket, and guided sightseeing, and visits to major attractions in Toledo. If you are anything like me and prefer  hassle-free and informative trip, this is the best option for them.
Things to Do in Toledo:  a Perfect Toledo Day Trip Itinerary
To spend a day in historic Toledo, our Toledo itinerary will show you the top things to see and the top tourist attractions in Toledo, including the must-have food and must-buy things!
Things to See in Toledo: Sight-seeing Places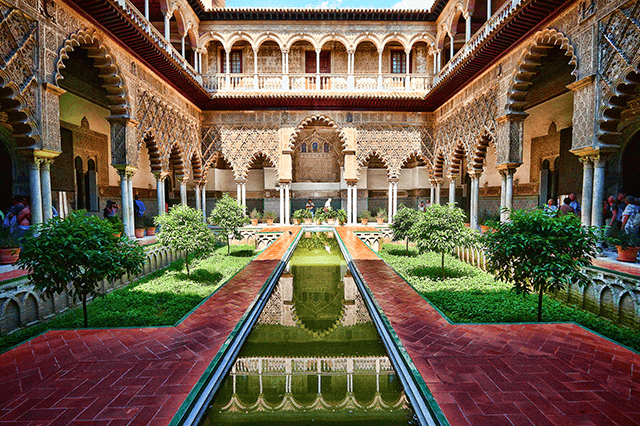 The main square in Toledo is an excellent starting point for spending one day in Toledo. The tour bus conveniently drops you off here, at the highest part of town where El Alcázar, a palace-fortress, is located.
Originally an Arab fortress from the 8th century, El Alcázar was later expanded by Spanish kings and turned into a royal residence.
Today, it houses the Army Museum. The museum features an impressive collection of military artifacts spanning various eras.
However the museum is too huge and it may be overwhelming to fully explore the museum in just one day. If your main interest is admiring the building itself, then you are in luck. The exterior view offers a exquisite experience. The interior does not look like a palace and do not have any remarkable views from its windows. Book a tour!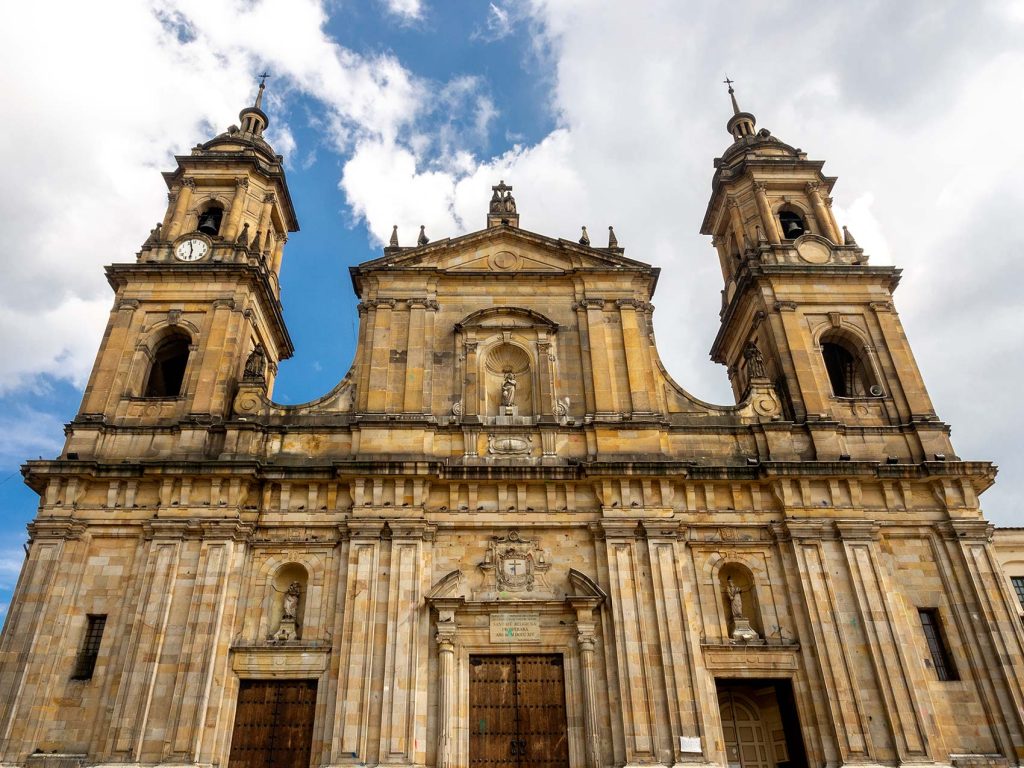 The Catedral Primada de Toledo, known as the Cathedral of Toledo, is the largest and one of the most popular visited site in the city.
It is considered a masterpiece of Spanish Gothic architecture. The immense size creates a feeling of admiration for visitors.
The Cathedral of Toledo is the second largest cathedral in Spain. It's located near Alcázar.
It was built on the site of a former mosque and took an astounding 267 years to complete. The cathedral features intricately carved portals, a towering 300-foot tower, and five naves stretching over 120 meters in length. Its interior is breath taking, filled with artistic and religious artifacts. 
Take your sweet time visiting the area.  You will be amazed to see sparkling gold reliefs, wood sculptures, decorated columns, and stained-glass windows.
Dont miss the religious paintings by the renowned Spanish artist El Greco. Currently the cathedral is undergoing renovations.
The observation deck still offers a breathtaking view of the surrounding area, including a beautiful park, picnic area, and the majestic mountains and river.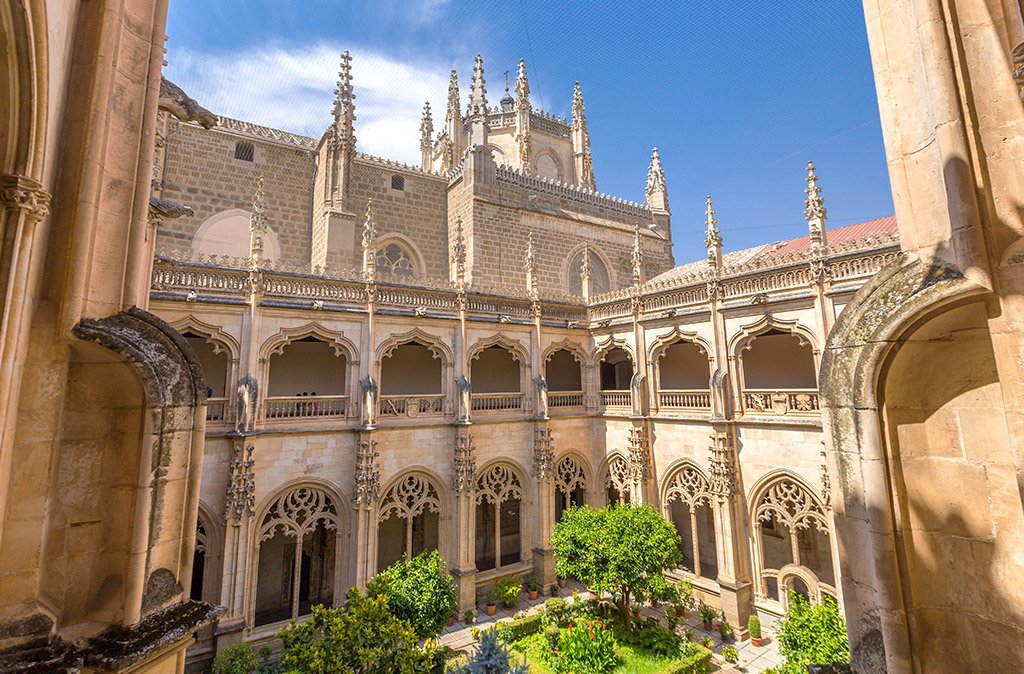 Originally created as the final resting place of Ferdinand and Isabella, this church underwent a change of plans. The monarchs wanted to be buried in Granada instead.
The church's main attraction is its remarkable double cloister.  And they are decorated with intricately carved stone arches and pillars.
This monastery is so popular today for its breathtaking cloisters. It was constructed during the 15th century.
Aside from its aesthetic value, the Monastery of San Juan de Los Reyes has a compelling historical significance.
It was nominated by the Spanish rulers. It was assigned to serve two purposes:  a commemoration of the birth of their son and a symbol of their military triumph in a significant battle.
4. Museo de Santa Cruz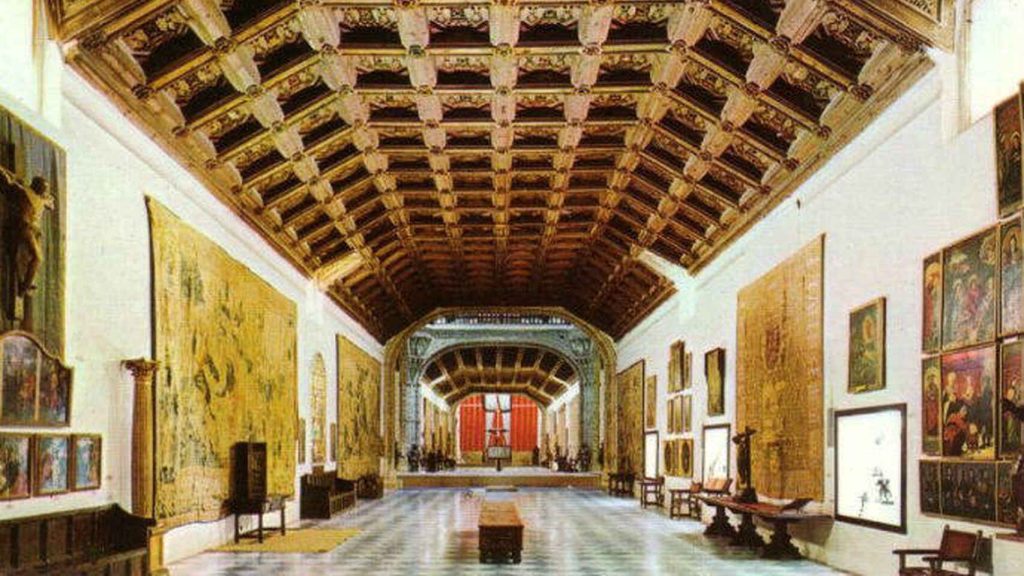 Toledo is one of the hot spots for incredible rich museums and art galleries. Museo de Santa Cruz, is discreetly nestled behind Plaza de Zocodover.
Originally, it was serving as a hospital in the 16th century. Now the building features an enchanting Greek cross design.
Aside from displaying an impressive art collection and marvelous paintings by El Greco, the architecture of the building itself is a top-tier beauty.
This place is worth a visit even if you are not much into museums like me. It also serves as a great alternative if you wish to skip the El Greco Museum yet still behold some of the artist's renowned paintings.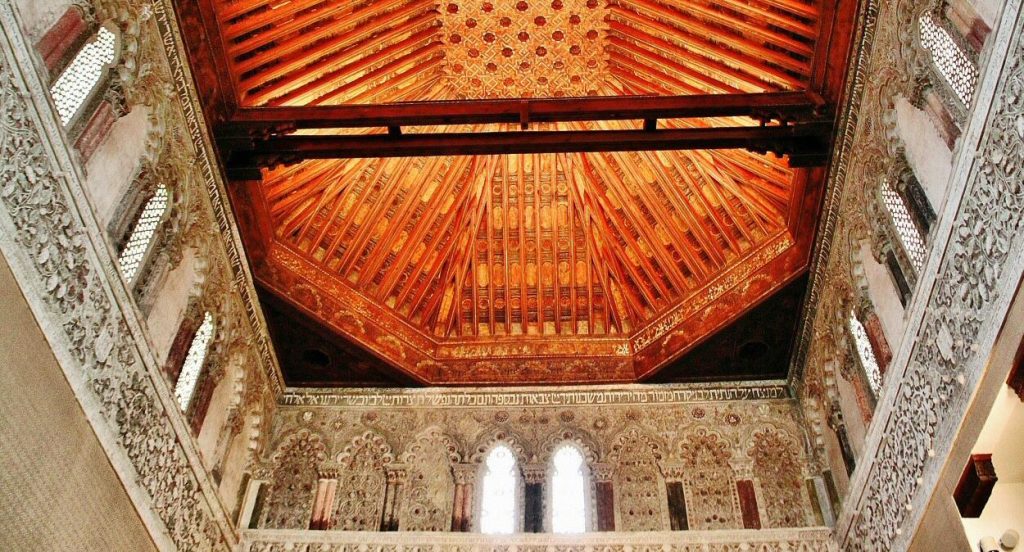 Situated directly opposite the El Greco Museum, the El Transito Synagogue stands as a remarkable testament to its longevity and immaculate state of preservation.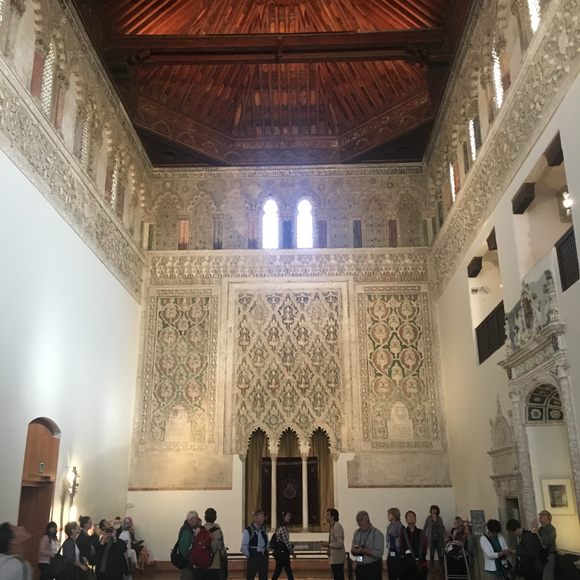 Dating back to the 14th century, this synagogue boasts exquisite plasterwork designs that offer a captivating insight into its Mudéjar architectural origins.
Currently functioning as a museum, it proudly exhibits an extensive assortment of Jewish relics sourced from Spain and various other nations worldwide.
6. Synagogue of Santa María la Blanca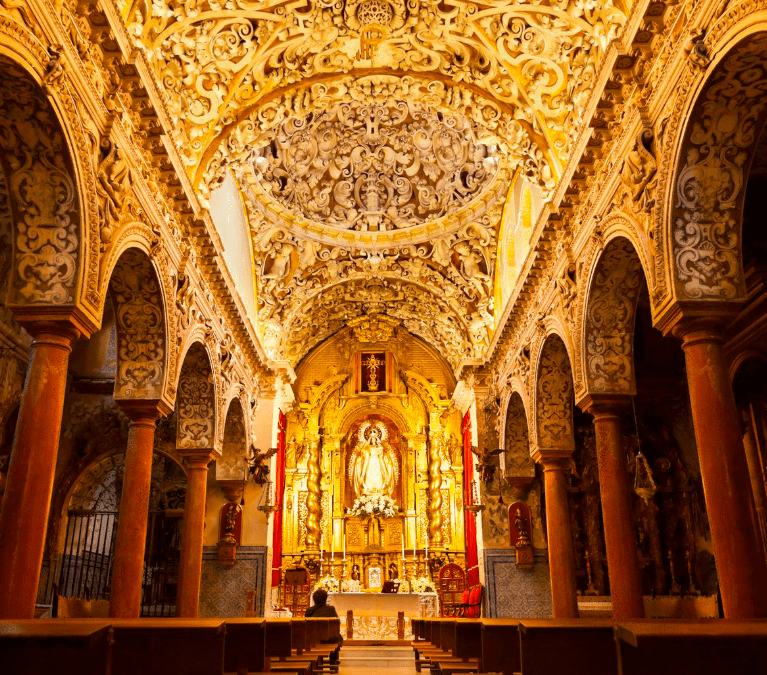 The Santa María La Blanca synagogue stands as yet another evidence of Toledo's abundant Jewish ancestry, where three religious cultures seamlessly intersect.
Adorned with various Moorish architectural elements, the synagogue prominently showcases a range of horseshoe arches.
After the Reconquest, it was transformed into a Christian church. But it no longer serves as an active church today.
But it remains a captivating destination to immerse oneself in Toledo's diverse cultural heritage, all within a single structure.
7. El Greco Museum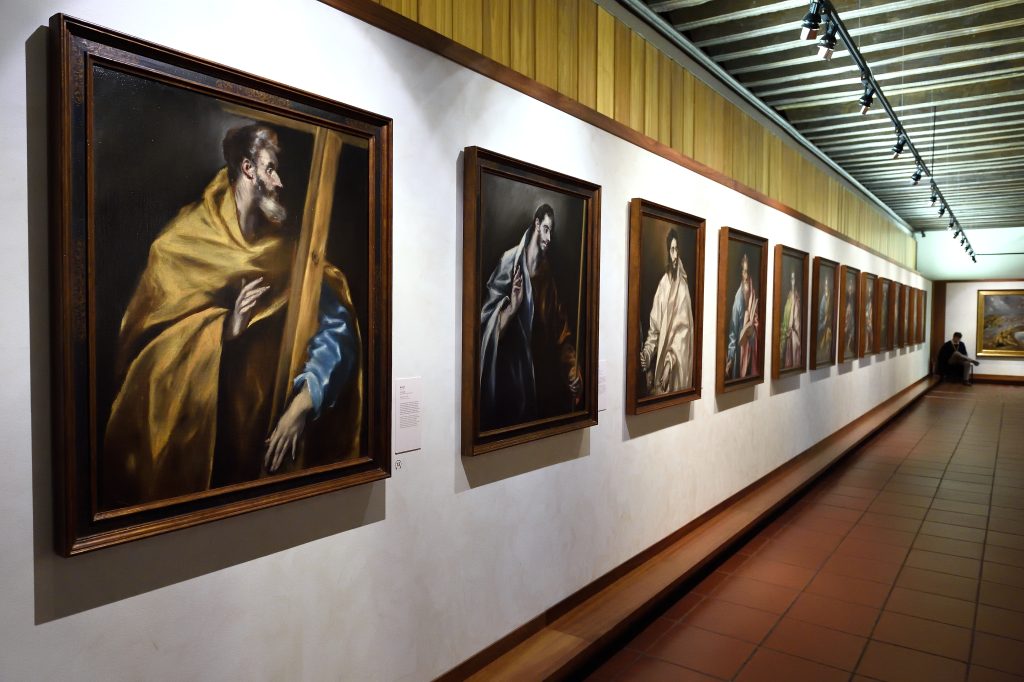 Explore the charming old Jewish Quarter on your journey to Toledo and immerse yourself in the brilliance of El Greco at the El Greco Museum.
It is located in a stunning historic residence. Visiting this museum you will see a breathtaking assortment of paintings created by the renowned Greek-born artist El Greco. He spent all his adult life in Toledo during his career in the Renaissance era.
8. Mezquita del Cristo de la Luz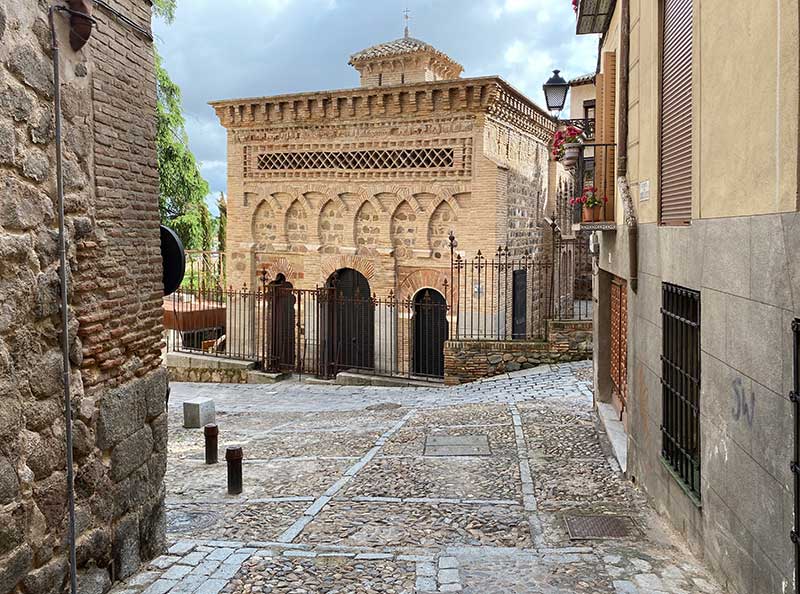 Explore Toledo and learn about the Muslim heritage of Toledo by visiting this impressive former mosque.  It was one of ten such mosques in the city in the Moorish period.
It has a rich history of 1,000 years. It stands as one of Toledo's oldest surviving landmarks and an outstanding display of Islamic architecture.
9. Plaza de Zocodover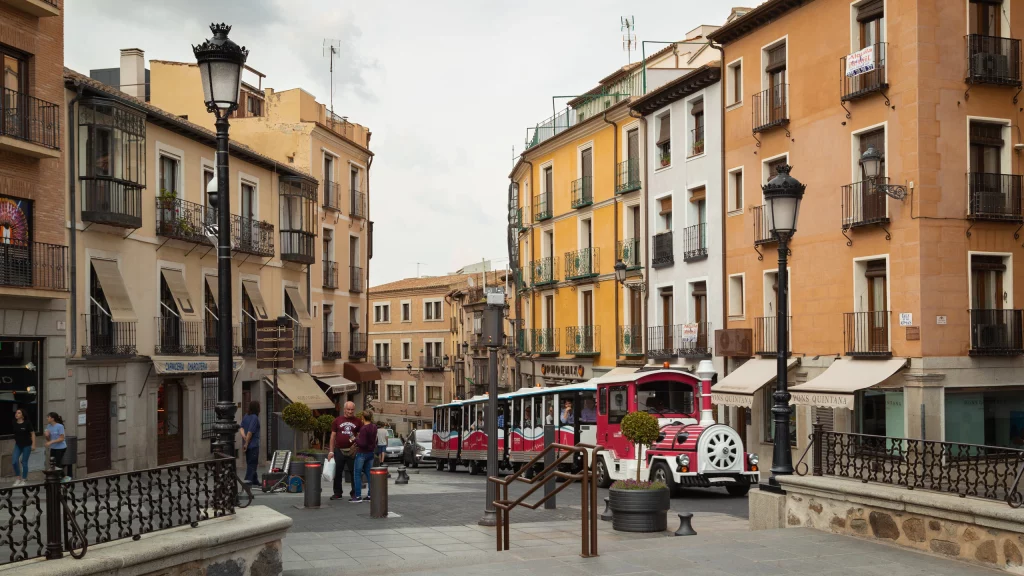 For centuries, Toledo's vibrant town square has served as the heart of the city. During the Moorish era, it was renowned for hosting a bustling livestock market. 
But later, after the Reconquest, it  had become a venue for bullfights and public executions.
Fortunately, the atmosphere has evolved significantly over time, and nowadays, the square exudes a positive and lively vibe. Locals congregate here to socialize with friends and partake in entertaining events.
10. Mirador del Valle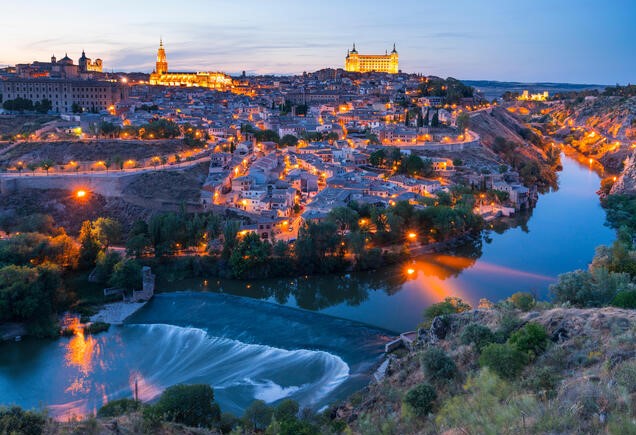 To wrap up your Toledo day trip (or your first day in Toledo), consider taking a leisurely stroll along the southern riverbank towards Mirador del Valle, if time permits. This scenic route offers breathtaking panoramic views of Toledo at sunset, leaving you awe-struck and providing an ideal opportunity for capturing stunning photographs.
Insider's Tip: If walking all the way to the viewpoint isn't your preference, you can also opt for a taxi or city bus to conveniently explore this captivating spot.
Best Things To Eat In Toledo: Must-have Foods
If you're a food lover visiting Toledo, you're in for a treat. This historic city in Spain offers a range of delicious dishes that are bound to satisfy your taste buds.
Here are some must-try foods and the best restaurants in Toledo to find them:
1. Marzipan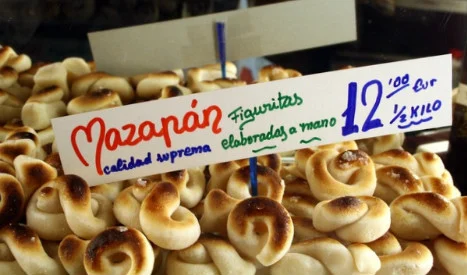 Tour of Toledo is not complete without savoring the famous marzipan, a sweet treat made from ground almonds and sugar.
This Toledo delicacy is available all year round at the city's every bakery. One of my favorite places to try marzipan is Santo Tomé. It's a bakery with a long-standing tradition of making this delicious treat.
2. Manchego Cheese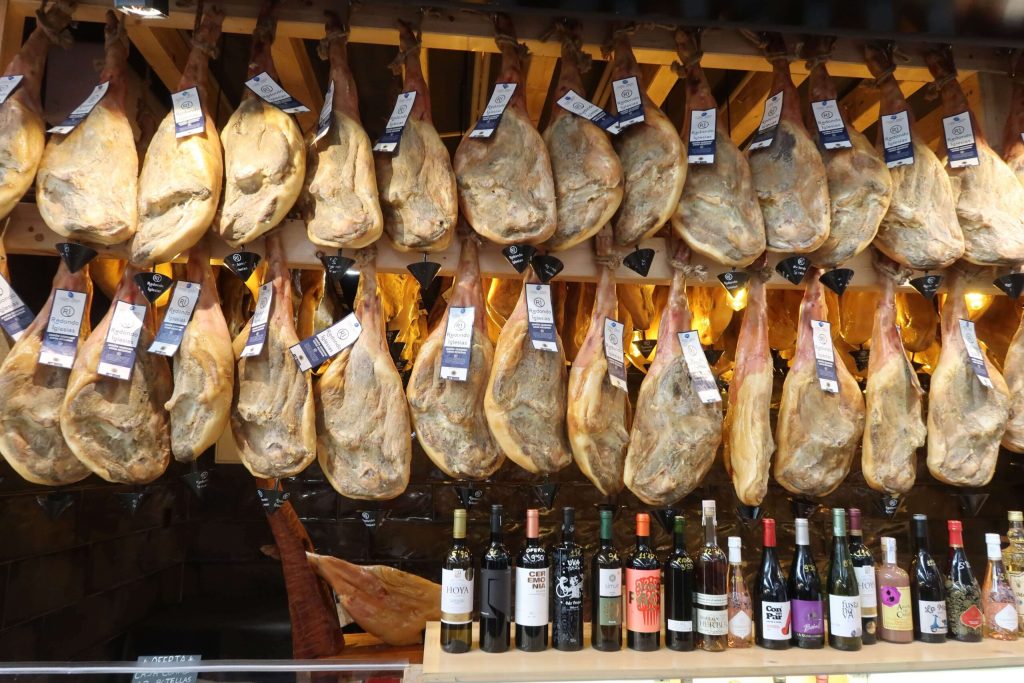 When in Castilla-La Mancha, you can't miss out on tasting Manchego cheese. This internationally renowned cheese is made from sheep's milk.
It has a very strong flavor that pairs perfectly with a glass of red wine. Head to Taberna El Botero. It's a cozy restaurant in the heart of Toledo. Indulge in this tasty tapa of Manchego cheese alongside other local popular sides.
3. Venison Stew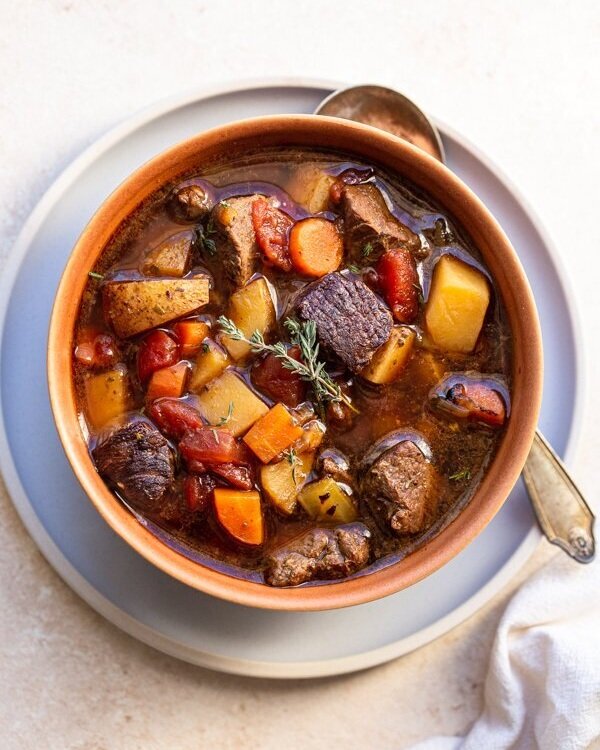 Toledo's gastronomy is rooted in hearty dishes, and venison stew is a prime example. This stew features tender venison cooked slowly in a flavorful wine and herb sauce.
For an authentic taste, La Lumbre is a highly recommended restaurant that serves traditional venison stew and other game meats.
4. Pisto Manchego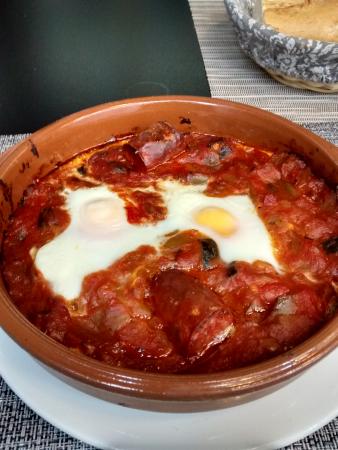 For a taste of Castilian cuisine that is lighter on the meat, try pisto manchego. This vegetarian dish consists of fresh vegetables cooked slowly to create a rich and flavorful mix. Casa Aurelio, a local favorite, offers a delicious rendition of this dish using locally sourced ingredients.
5. Carcamusas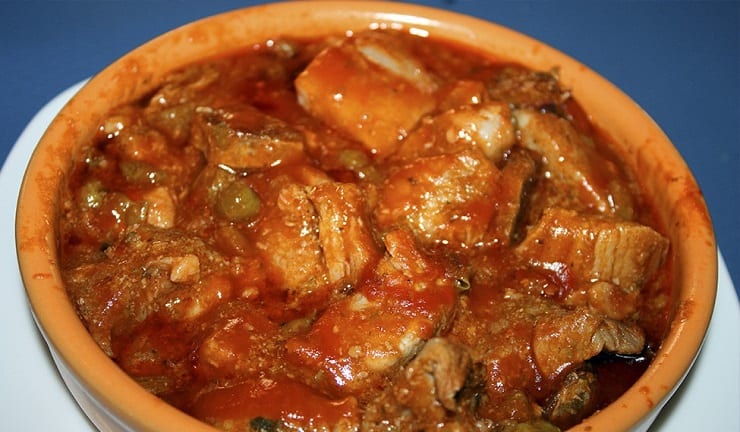 To fully immerse yourself in the culinary traditions of Toledo, don't miss carcamusas. This pork and pea stew is a local specialty and is often served in a small clay dish for an authentic touch. Restaurante Locum is a fantastic option where you can indulge in a hearty serving of carcamusas and other traditional dishes.
6. Garlic Soup

Experience the flavors of central Spain with a bowl of sopa de ajo. This comforting garlic soup, made with bread and egg, is a beloved dish in Toledo. El Trebol is a great place to try this traditional soup, served steaming hot and bursting with flavors.
7. Partridge Stew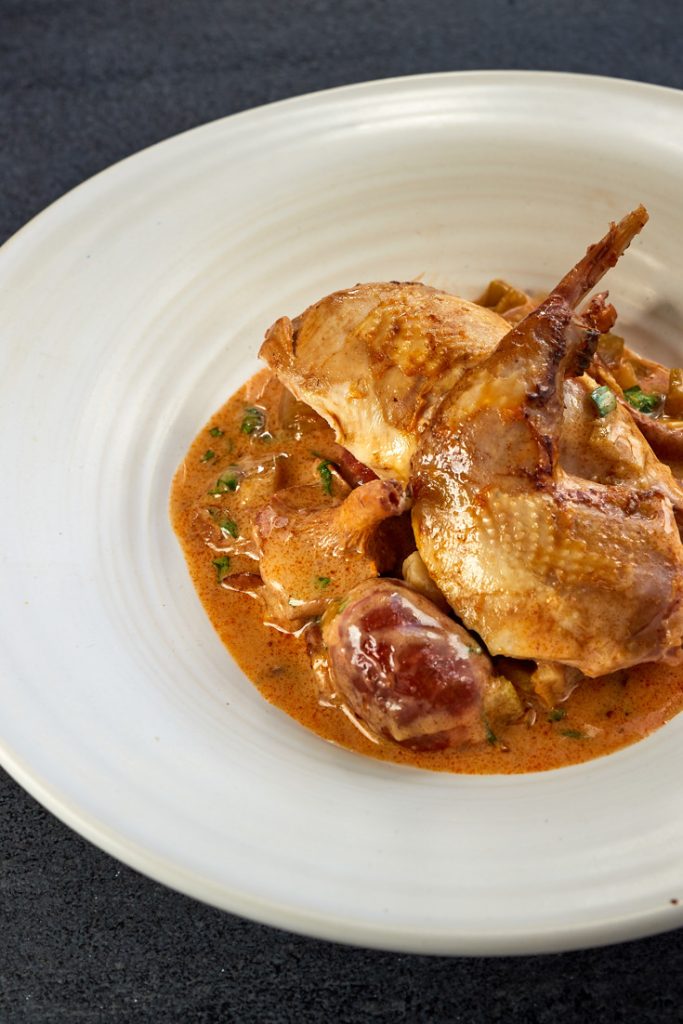 For a taste of Toledo's rustic cuisine, opt for perdiz estofada or perdices a la toledana. This classic poultry stew features partridge cooked in white wine and vegetables. Restaurante Adolfo is renowned for its perdiz estofada, offering a flavorful and authentic rendition of this traditional dish.
*These recommended restaurants are our travelers personal favorite and will ensure you have an exceptional dining experience in the city.*
Things To Buy In Toledo- Toledo Shopping
When it comes to shopping in Toledo, there are some unique items that you need to get your hands on! Rather than settling for generic souvenirs to take back to Madrid, Toledo offers authentic mementos that truly capture the essence of the city's rich culture and history.
Here are some local items that will surely turns head and the shopping centers where you can find them:
1. Swords: Toledo's long-standing steelmaking tradition has made it famous for its artisanal swords. It is  challenging to find authentic, hand-forged swords nowadays, there are still a few local artisans who are renowned for crafting the best swords in Toledo. To explore a range of sword options, head to the El Refugio Cuchillero or Espadas y Sables shops located in the heart of Toledo.
2. Damascene jewelry: Another emblematic art form in Toledo is the Damascene jewelry. This unique style of Toledo steel jewelry making involves oxidized steel inlaid with gold or silver. It is said that Damascene jewellery got popularity during the Moorish period. Since then it has become one of the most cherished traditions of the city. To find exquisite Damascene jewelry pieces, visit Joyería Delgado or Arte Toledano in the Alcázar Shopping Center.
3. Marzipan: If you have a sweet tooth or want to bring back a delicious treat for someone special, Toledo's famous marzipan won't disappoint. Local bakers and pastry chefs in Toledo have mastered the art of shaping almond-based marzipan into intricate shapes and figures. Some travelers only take a day trip to Toledo just for a variety of marzipan delights. Make your way to Confitería Santo Tomé or Madrid Marzipan Shop, both located in the bustling Toledo Center Shopping Mall.
4. Leather Goods: Toledo boasts an extensive variety of high-quality leather goods. Visit the El Corte Inglés department store. You will find it  in the heart of the city.  You will be amazed at the vast collection of leather bags, wallets, jackets, and shoes from renowned brands. All the leather goods you buy from this place will last for decades. Thank me later!
5. Handcrafted Ceramics: Toledo is known for its beautiful hand-painted ceramics. The Ceramic Art Museum displays an amazing selection of ceramic artwork. It is located in Santo Domingo El Antiguoand.  You will also find a gift shop where you can buy unique ceramic crafts.
6. Traditional Crafts: To take back a piece of Toledo's rich artistic heritage, get yourself some traditional crafts. Head to the Artisan Workshop El Salvador. It is located near the Cathedral. You will beautiful traditional Toledo crafts. Particularly the pottery, mosaics, and textiles are exceptional. They are hand made by local artisans.
7. Popular Brands and Fashion: If you are looking for famous brands and fashion outlets, visit the Luz del Tajo shopping center. It has stores of national and international brands. They offer a great shopping experience for fashion enthusiasts.
FAQs
Is Toledo worth a day trip from Madrid?
Toledo is absolutely worth a day trip from Madrid! It is a one of the most popular day trip destinations because of its rich culture and significant history. The city of Toledo is famous for its arts and crafts, especially its production of steel and swords. 
How do you get from Madrid to Toledo?
Madrid to Toledo day trip is quickest if you take the high-speed train (AVE) from Madrid Atocha station. The train reach Toledo in just half an hour.  Alternatively, there are frequent buses departing from Madrid's Estación del Sur bus station. Drive from Madrid to Toledo takes 1 hour.
Is Segovia or Toledo better?
Both Segovia and Toledo are beautiful cities with rich history and stunning architecture. Segovia is popular for its iconic Roman Aqueduct and medieval castle. And Toledo is famous for its well-kept old town and beautiful cathedral. Both are worth visiting, so it ultimately depends on your personal choice.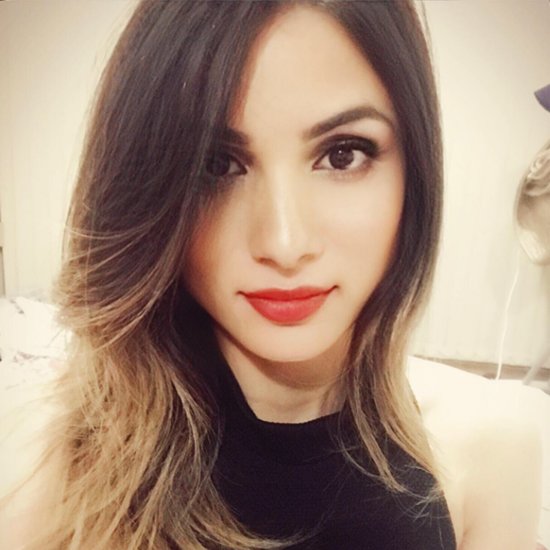 Hello, and welcome to Travel Crog, a site where I share my travel advice for your dream vacations. My name is Molly Martin, and I'm the founder and editor-in-chief of this site. I have a passion for travelling and exploring new destinations, and I want to inspire you to do the same. Six years ago, I left my job as an HR professional and embarked on a three-month trip around the world. It was an amazing experience that changed my life and perspective. Ever since then, I have been travelling as much as I can, and writing about the best things to do, see, and eat in every place I visit. Whether you're looking for a city break, a beach getaway, or a mountain adventure, I have something for you. Travel is not only fun, but also empowering and enriching. Join me on my journey and discover the world with Travel Crog. My motto is: "Life is short, travel more."