Top 5 Dubai Tourist Attractions: Get your Dubai visa ready because Dubai is welcoming everyone! Dubai is a favorite destination for many, so the world was waiting for the pandemic to get over so they could visit Dubai. Now that the opportunity is there, you should start with the following top 5 Dubai attractions, so you get to see the Best things to do in Dubai.
1. The Dubai Mall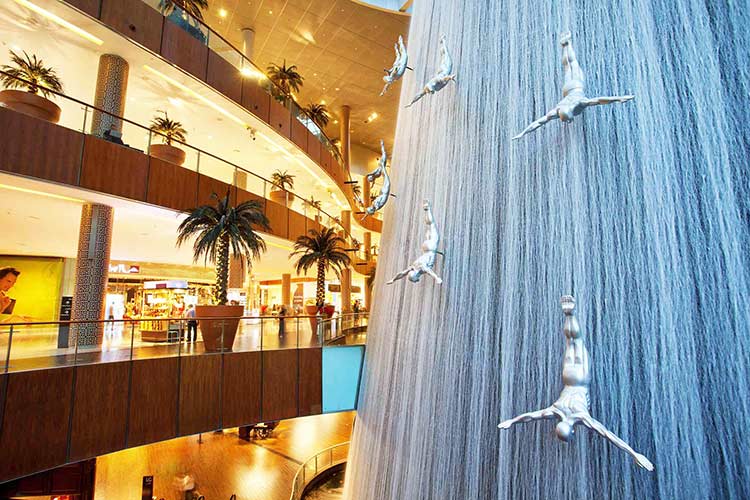 This is the biggest mall in the world. The Dubai Mall is a colossal piece of architecture. It has some of the largest stores one can come across.
Other than this the mall has a huge indoor aquarium called Dubai Aquarium & Underwater Zoo where individuals can go snorkeling with a variety of sea animals including sharks.
This is a must-do for thrill-seekers. As the mall is colossal, there are a lot of interesting and exotic things and places to discover.
It will take approximately four days to explore the entire mall. It is advisable to wear comfortable shoes as there is a lot of walking to be done.
The mall is also known for its dancing fountain show that takes place every half an hour post-sunset.
The Dubai Fountain is located outside the mall. It is an enchanting view that every visitor coming to Dubai must-see.
The mall is also connected to the Burj Khalifa, which is another must-visit.
2. Dubai Frame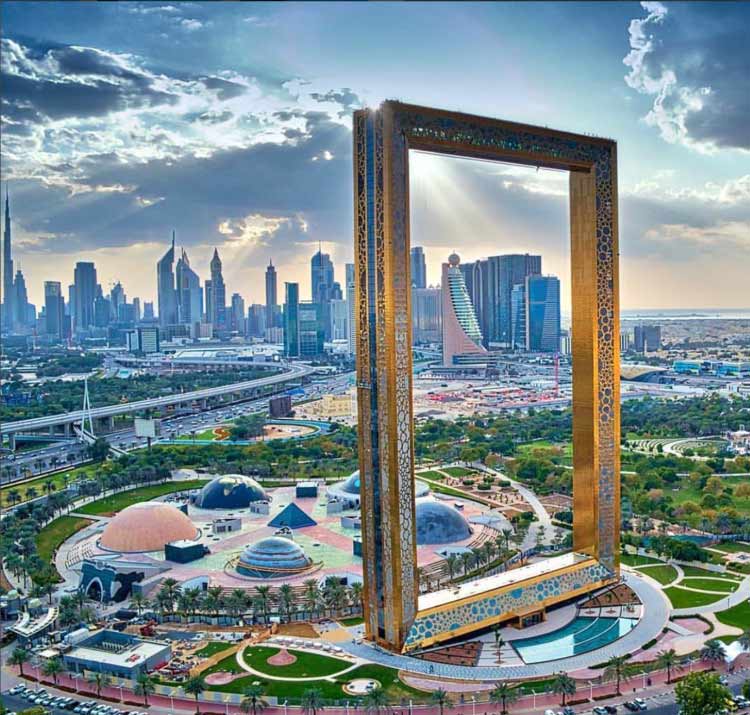 The next top tourist attraction is the Dubai Frame, a completely gold structure plated on the outside. It is plated with an 18-carat gold plate all over.
This is not only a gold-plated structure, but it also shows the past and present of Dubai and what's to come in the future.
This place showcased a lot of the city's history and how it developed from a poor underdeveloped city to one of the world's most futuristic cities that it is today.
The most breathtaking aspect about this place is the bridge that connects the two pillars of the frame. It has floors made of glass.
Tours & Things to do hand-picked by our insiders
This is a thrilling experience as one gets to see what's hundreds of feet below them.
3. Miracle Garden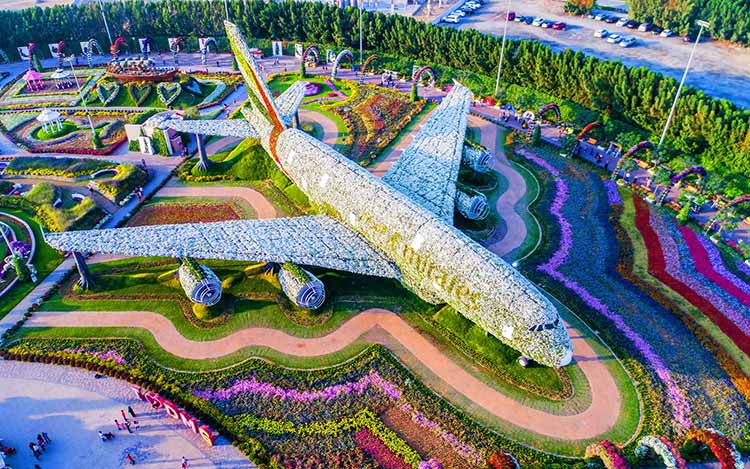 Another amazing and magical tourist attraction in Dubai that you must visit is the Dubai Miracle Garden.
It is a magical place made of the most beautiful and fragrant plants and flowers which make the place look like a real-life dreamland.
It is also the perfect place for a photoshoot, for Instagram and other social media platforms, and for people who are into gardening and nature.
This is the world's biggest flower garden that comprising over 50 million flowers and 250 million plants.
In the garden, there is an Emirates airbus plane as well that is completely covered in flowers. It is quite a sight to see.
4. Global Village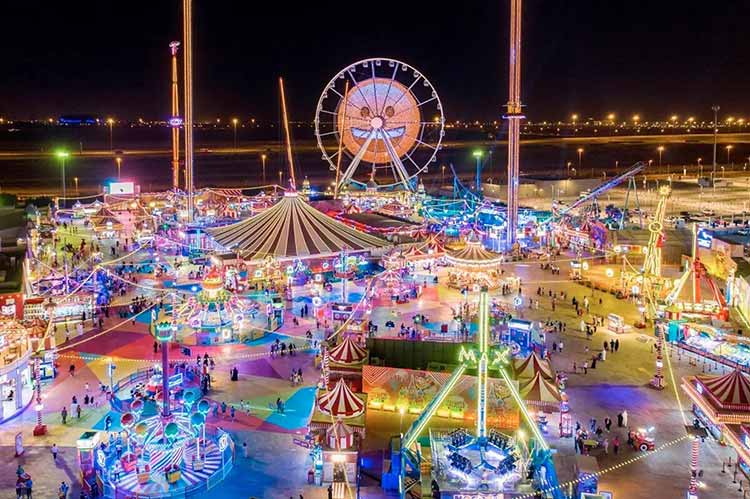 The global village is one of the most exciting places to visit in Dubai. A haven for shopaholics.
One can find everything here, international as well as local. Ranging from clothes, jewelry, and cosmetics, to cultural artifacts and decor items, you can get everything here.
Apart from this, the place is somewhat like an adventure park where one can easily spend an exciting day.
Another excellent thing you can do here is experience the food of different cultures from all over the world. This place is like an adventure for your taste buds.
5. Marina Walk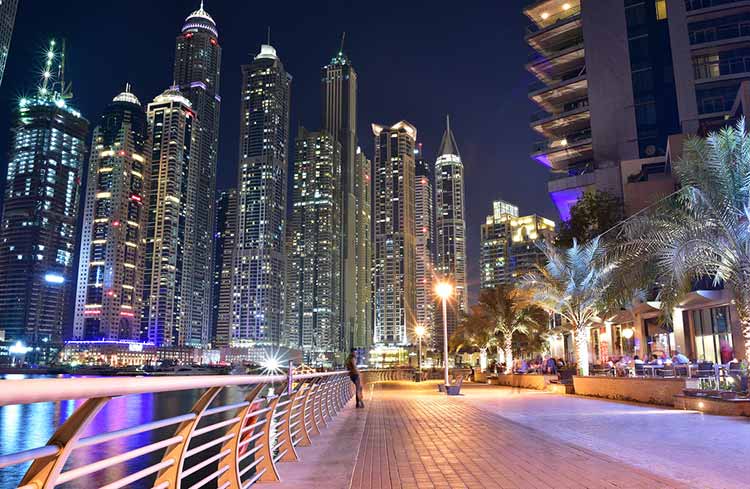 The final place to visit is the Marina walk. This is a place to go sightseeing. Tourists will come across huge skyscrapers and also see the famous twisted tower.
There are loads of restaurants and cafes for people to sit back and relax.
Individuals who like the beach can visit the Jumeirah Beach residence area as there is a connecting tram from Marina walk to JBR. You can have many adventures on foot.
So, apply for a Dubai visa online, and start planning a vacation complete with the top 5 tourist attractions mentioned above.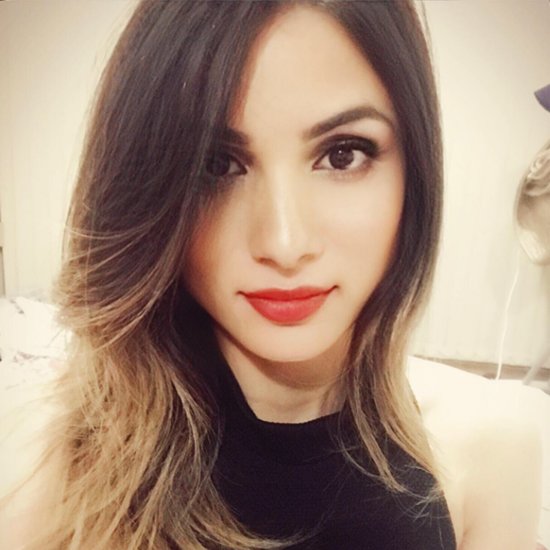 Greetings, travellers! I'm Molly Martin, the passionate explorer behind this vibrant travel platform. Alongside my team—Lorena, Jermaine, Ana, and Alen—we curate awe-inspiring travel destinations to ignite your wanderlust.
Thank you for joining us on this exciting journey. Your presence here enriches our travel community, and we look forward to inspiring your next adventure. Happy travels!