10 Most Stunning Beaches in Krabi
Krabi is the most relaxing part to be in all of Thailand. Krabi's splendid coastline, dense mangroves, limestone cliffs, and spectacular beaches make it a natural favourite to explore some stunning beaches.
Here's our round-up of the most beautiful beaches Krabi has to offer that you should add to your bucket list right now.
| In Asia Krabi has some of the most breathtaking coastlines with mountain limestone cliffs, Stunning beaches edged by palm trees, and emerald turquoise waters. There are amazing  Krabi beaches most popular beach destinations include the Phi Phi Islands, which jut from the sea like giant rainforested boulders, and Railay Beach, accessible only by boat and a prominent rock-climbing spot.
Here you will find everything about the 10 stunning beaches

in

Krabi
 Long-tail boat on Koh Phi Phi       
1. Maya Bay, Koh Phi Phi
Koh Phi Phi Le won fame through the filming of The Beach, which provided the breathtaking backdrop for Leonardo Dicaprio to play a traveller exploring the island. The island is a favourite of sea kayakers and snorkelers; it's often deserted in the early mornings before the day trip boats arrive.
If you're willing to get up early enough, you can enjoy the beach almost all to yourself and get the perfect shot in the water with one of the world's finest backdrops. Also, you can hire your longtail boat and arrive on the island before noon.
Since Koh Poda is part of a national park, there's a fee to access the island, regardless of whether you arrive on your own or as part of a tour. There isn't much to do here—no shops, restaurants, or chance to rent equipment.
So you either need to come prepared with your equipment, or you can enjoy the aquamarine waters for a couple of hours of ultimate relaxation.
2. Railay Beach
Railay beach is one of the most famous beaches in Thailand. Many people consider Railay one of the best places to be in Krabi. We can see why. The beach is broad and surrounded by beautiful rocks, which is breathtaking.
There are a resort and some small restaurants too. Railay beach hotels include the luxurious Rayavadee, which features award-winning architecture. Railay is a peninsula, a rocky headland just south of Ao Nang beach. The only way to get to Railay is with a taxi long tail boat.
From Ao Nang beach, you can easily arrange transport to Railay beach and any other beach on the peninsula for 100 Baht per person one way. Most of the time, these boats leave when they have enough passengers.
The west half of the beach is all about the sugar-white sand, the turquoise seas, and the salty tropical air, where tourists escape to for a little more privacy and the serene swaying of palm trees.
3. Phra Nang Beach
Phra Nang Beach is a popular spot amongst adventure seekers. Located on the Railay peninsula between Krabi town and Ao Nang. Edged cliffs in the background attract many rock climbers, and the quiet emerald bay waters mean both snorkelling and swimming are great at this beach.
Tours & Things to do hand-picked by our insiders
Phra Nang is especially busy during high season, not only because of its beautiful soft white sand and picture-perfect waters but also because of the many attractions and things to do once you get here.
Also, it offers great opportunities for trekking into the lush rainforest and up to Tham Phra Nang Nok (Princess Cave) or soaking up the sun and relaxing surrounded by the majesty of nature; this beach is absolutely worth a visit. Also, a chance to do some of the best rock climbing in Thailand.
From most of the beaches in Krabi, you can arrange a taxi longtail boat to get to Phra Nang beach, which will cost you 100-120 baht and takes about 10 to 30 minutes. You can also choose to walk for about 10 minutes to Phra Nang beach from Railey beach.
4.Tubkaek beach
Tu Kaek is one of the quietest beaches you'll find in Krabi. Located in an isolated area in the Krabi region and can be reached from Ao Nang Nopparat Thara in about half an hour by car or moped.
From Krabi Town, it takes about 30-40 minutes and from Krabi Airport about 50 minutes to get here. The only form of transport available is by taxi, private car, or From Krabi Town, it takes about 40 minutes, and from Krabi Airport, about 50 minutes to get there. The only form of transport available is by taxi, private car or rental motorbike.
The wedding scenes from The Hangover, Part II movie, were filmed at this beach and the luxurious seaside Phulay Bay Ritz Carlton hotel.
Crystal-clear blue warm water is ideal for swimming, with Krabi's typical mountain views and thick rainforest, no noise from boats or water skis, and thousands of tiny crabs scurrying around on the soft golden sand add to the magic.
Tubkaek beach is not only a great place to explore for adventurous people who like to do hiking, for example, to the Dagon Crest viewpoint, which is an absolute must-do in Krabi, but also the perfect place to relax and recharge batteries in a luxury resort.
It's the perfect place to catch the sunset as the sun falls behind the mountains and into the sea in front of you. This beach is perfect for leaving your worries behind and spending some time with the feel of the sand between your toes.
Ao Nang beach is one of the most famous and popular of all beaches on the Krabi mainland. Ao Nang beach is a great all-rounder as you have shops, restaurants, and accommodations in the close area, such as the luxurious Anana Ecological Resort Krabi and Sea Seeker Krabi Resort.
In high season it seems to get pretty crowded, but that's no surprise. With a gorgeous mountainous backdrop, it's the perfect place to relax, with countless bars and restaurants just a short walk away too.
This beach is the vibrant tourist centre of Krabi because of steep cliffs and electric blue waters, which are best for swimming. Also, you'll find people sitting on a blanket, watching as the sun sets down in a dance of reds and yellows over the deep blue waters.
It's within walking distance from Ao Nang town. It takes 20 minutes from Krabi Town and Klong Muang Beach to get to Ao Nang beach by road. You can easily with a  private car, taxi or by boat. Depending on which beach you depart, most long-tail taxi boats have Ao Nang beach as one of their stops by boat.
6. Ton Sai Beach
Ton Sai Beach is one of the best Thailand Krabi beaches because the perfect spot to get away from all the busy tourist spots. A laid-back, relaxed atmosphere, delectable street food, and all types of tourists make Ton Sai Beach pretty amazing.
Tonsai beach is the perfect spot to get away from all the busy tourist spots. Plenty of mellow bars playing reggae music are perfect for making new friends. It's surrounded by rugged cliffs with world-class rock climbing routes. Both beginners and veterans can give it a shot.
To get to it, you either have to wait for low tide and walk here from Railay Beach,100 baht per person one way or you have to kayak your way to it. Also, You can take a ferry from Ao Nang beach to reach Tonsai. It would cost  USD 3. Most of the time, these boats leave when they have enough passengers.
If you are a rock-climber, Tonsai is a great place. There is a climbing school on-site if you'd like to learn this adventurous activity. Towering limestone cliffs are the perfect playground for experienced rock climbers and a great place for sea kayaking and diving. 
7. Nopparat Thara Beach
Nopparat Thara's beauty stems mostly from the fact that it's incredibly peaceful,  a beach close to Ao Nang, and a great place to just while away your afternoon or just enjoy a picnic. The sunset views from here are gorgeous, too Nopparat Thara Beach is the more wild and natural beach of Ao Nang and part of the National Park Hat Noppharat Thara / Koh Phi Phi Mu.
You can sunbathe, snorkel, or hire a long-tail boat to cruise along the coves. The scarce crowd and the untouched shoreline create the best mood for couples and honeymooners to enjoy some romantic moments. Nopparat Thara Beach is not the best place for a swim as the water is often very shallow, and the clay bottom of the sea can feel a bit unpleasant.
On the west side of the beach, you can reach a beautiful small island with low tide on foot. Perfect for a beach stroll in the morning or afternoon, depending on the tides. It's a 20 minutes drive from Ao Nang. You can easily reach it with your rental motorbike or a taxi. There is a huge parking area, and you walk straight to the beach.
8.Klong Muang beach
Klong Muang beach is located to the north of Ao Nang, with spectacular views of the Andaman Sea and surrounding islands. The beach actually has two sides, a beautiful stretch of sand that follows the peninsula to the south and a narrow strip of sand curving along the coast to the north, where also an industrial pier is located.
So the best part of Klong Muang beach is more to the south, where you will also find some luxury resorts with direct beach access.
Klong Muang beach has amazing views, lovely coconut palm trees for shade, and a tranquil setting. Klong Muang Beach is the perfect answer for couples wondering where to stay in Krabi for their honeymoon. There are comfortable hotels, fun beach bars, and restaurants.
If you want to explore, hire a longtail boat for some island hopping—Hong Island is just 25-30 minutes away by boat and offers hidden lagoons, majestic limestone formations covered in lush rainforest, and a beautiful coral reef perfect for snorkelling. It's a fun day trip adventure from Ao Nang or Krabi town, but you can also definitely consider staying around the Klong Muang area for a little longer.
9. Ao Thalane Beach
Ao Thalane is affectionately known as 'kayak paradise,' and many day tour companies bring groups here for a chance to see the iconic Thai limestone cliffs right from the water. Ao Thalane is a completely different kind of beach. A fishing village where you can experience true Thai character, Ao Thalane offers a pristine sea environment and a backdrop of rolling green cliffs that seem to disappear right into the ocean.
Tourists arrive here not for a tan but for quiet kayak tours through the mangrove forest and down channels that cut through the massive limestone peaks. You can't swim during low tide here, as the beach becomes a giant mud pad, but once the tide comes back, the waters are clear, blue and inviting.
Basically, Ao Thalane remains a mostly underdeveloped area surrounded by lush tropical landscapes. There are only a few hotels and restaurants, most of them sitting on the sand.
10. Klong Dao Beach
Klong Dao Beach is Koh Lanta's most famous beach. Klong Dao Beach is the main arrival point for visitors to Koh Lanta, resulting in the most developed coastline on the islands.
Resorts and restaurants are scattered along the seaside, overlooking the sunset and the wide powdery-soft beach. Part of the islands falls inside the Mu Ko Lanta National Park, home to a massive cave network and a semi-nomadic tribe known as Chao Lao ("sea gypsies" in Thai).
A charming, palm-lined island flanked by smooth granite boulders, Koh Lanta offers great scuba diving. Koh Lanta is actually made up of two islands—Ko Lanta Yai and Ko Lanta Yai Noi—just off the coast of Krabi.
Lets us know in the comment if we miss any of your favourite beaches from our list.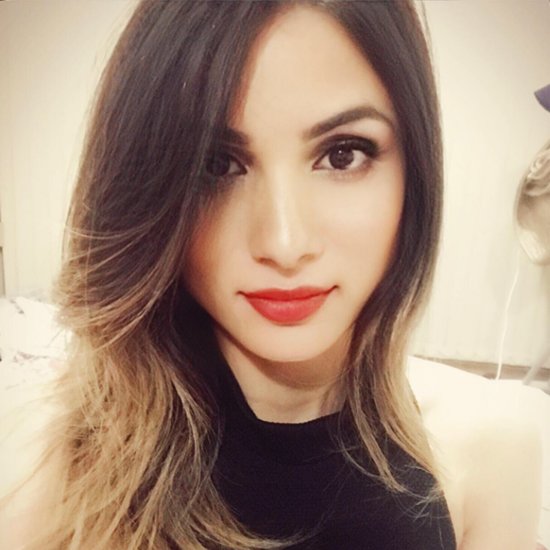 Greetings, travellers! I'm Molly Martin, the passionate explorer behind this vibrant travel platform. Alongside my team—Lorena, Jermaine, Ana, and Alen—we curate awe-inspiring travel destinations to ignite your wanderlust.
Thank you for joining us on this exciting journey. Your presence here enriches our travel community, and we look forward to inspiring your next adventure. Happy travels!