Spain is home to vibrant culture, rich history, and breathtaking landscapes. From the sunny beaches of the Mediterranean to the snow-capped peaks of the Pyrenees, there is no lack of beautiful destinations to explore in the country.
Certain cities in Spain should not be overlooked by travelers wishing to witness the finest of Spain. In this post, we'll look at some of the best cities in Spain, from Madrid's busy capital to Barcelona's coastal splendor and beyond.
These cities provide something for everyone, whether you're a first-time visitor or a seasoned traveler. So pack your bags and prepare to explore the best of what Spain has to offer! 
20 Best Cities To Visit In Spain
1. Barcelona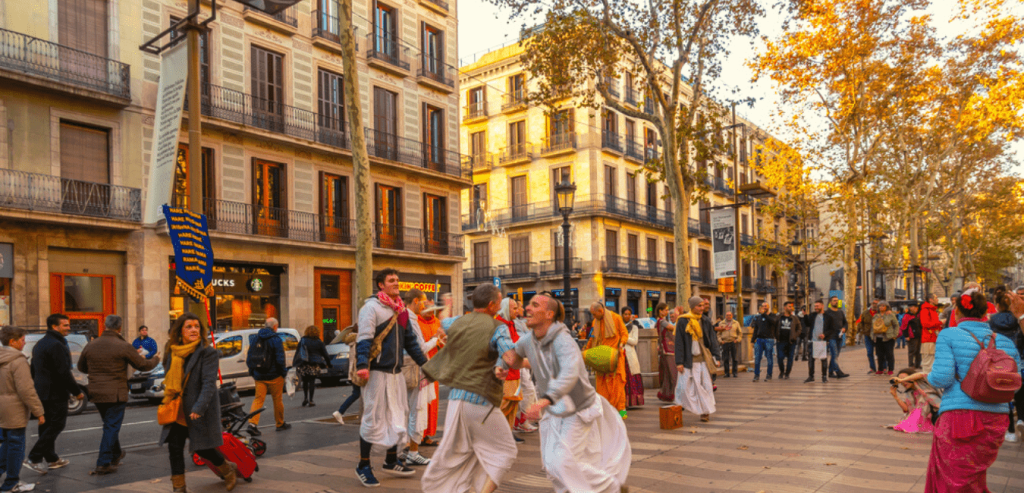 Barcelona holds some must-visit places to visit in Spain which has captured the hearts of travelers from all over the world. The heart of Spain holds its greatest cultural value. Cultural heritage dating back to the Catalina times is still present in the city filled with well-known museums like Picasso Museum and is home to several landmarks, such as the Gothic Quarter and Montserrat Monastery.
Antoni Gaudí's beautiful architecture, including Basílica de la Sagrada Família, the Sagrada Familia, Park Guell, and Casa Batllo are present there. These structures are a blend of modern and traditional styles and are recognized as UNESCO World Heritage sites. 
The city is filled with beaches like Barceloneta and hosts great parties all night long in its numerous clubs, bars, and live music venues. Many world-renowned restaurants, tapas bars, and street food markets are there to make your stomach happier along with your heart. 
Barcelona is one of the best cities in Spain to visit to activate the refresh button of your life. 
Best hotels: Hotel Arts Barcelona, Hotel El Palace Barcelona
Best places to visit: Park Güell, Mercat de Sant Josep de la Boqueria 
Best months to visit: May to June
2. Madrid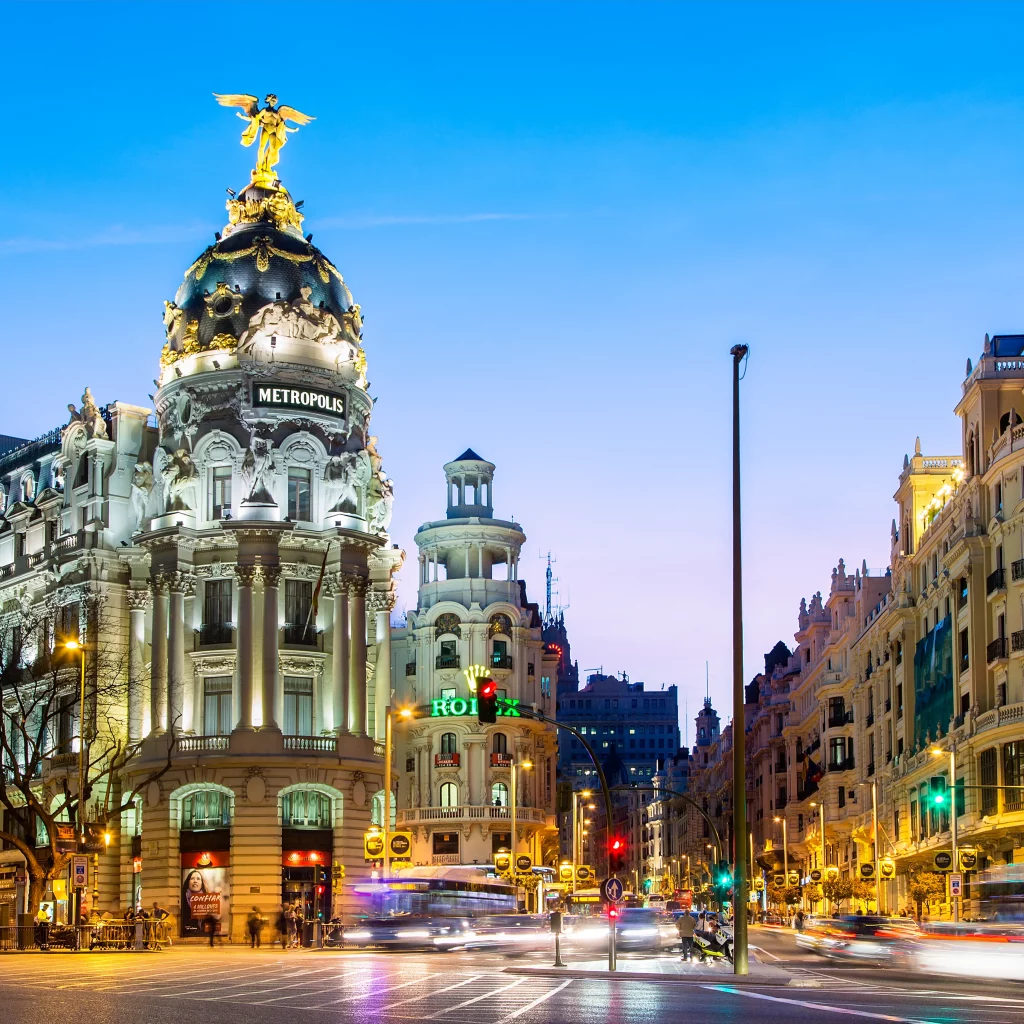 In the busy capital, the tinkling of the Spanish guitar, the swish of a flamenco dancer's skirt, and the giggles from a meal infused with too many glasses of sangria are hidden behind people bustling all over the roads.
This vibrant city has a remarkable collection of art, architecture, museums, and parks, making it a must-visit destination for tourists. Art museums such as Prado Museum, and the Royal Palace of Madrid are two of its greatest landmarks. It's also a foodie's heaven, with tapas and paella.
Madrid is always glistening with happy faces and floating music at night. Whether you like art, history, food, or partying, a trip to this dynamic city will undoubtedly be an amazing experience.
Best hotels: Rosewood Villa Magna, Four Seasons Hotel Madrid 
Best landmarks: Plaza Mayor, El Retiro Park 
Tours & Things to do hand-picked by our insiders
Best months to visit: September to November
3. Seville
Andalusia's capital, Seville, is an ancient city that conveys the essence of Spain. This beautiful old city has a rich history, gorgeous architecture, a thriving culture, and exquisite cuisine, making it an essential stop for every tourist.
The city's renowned structures, including the Alcázar, the Cathedral, and the Archivo de Indias, provide a look into its history and have been recognized by UNESCO World Heritage Sites. The city is also well-known for its flamenco dancing, exciting nightlife, and delectable tapas.
The spectacular architecture of Seville is a unique fusion of Moorish and Christian forms, giving it a visual feast for any architectural fan. Overall, Seville is the finest city to visit in Spain because it provides a perfect blend of heritage, tradition, and modernization that will captivate every visitor.
Best hotels: Hotel Alfonso, Hotel Cetina Sevilla, Hotel Amadeus
Best attractions: Real Alcázar, Parque de María Luisa, Catedral de Sevilla, and La Giralda
Best months to visit: March to May
4. Granada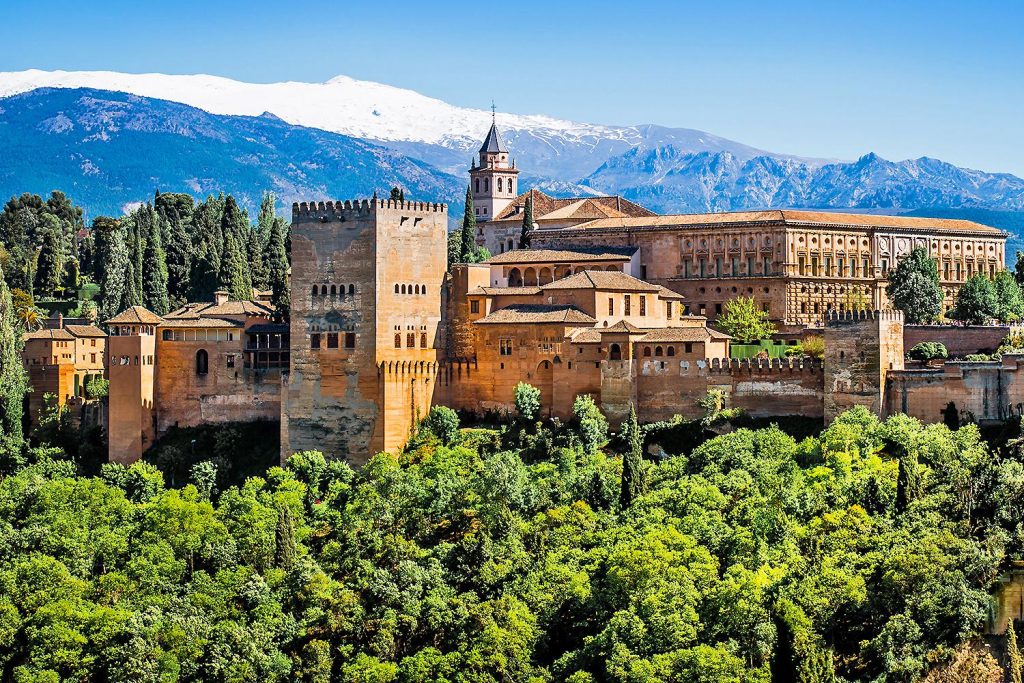 With its rich history and breathtaking architecture, Granada is a gem of a city located in southern Spain, Andalusia. The world-famous palace complex, Alhambra stands on the ground of Granada, one of the oldest cities in Europe. 
Its intricate design and details are a testament to the unique fusion of Islamic and Christian cultures. The city also holds a vibrant cultural scene where Flamenco shows, street performances, and lively festivals never come to a stop.
Thanks to its Moorish Empire, tourists can immerse themselves in the local cuisine, with tapas bars and restaurants serving up delicious Andalusian dishes.
The city is no less than the perfect holiday place for outdoor enthusiasts. With the Sierra Nevada mountain range just a short drive away, you can go skiing or hike in the stunning natural environment anytime.
Granada has something to offer everyone! You just need to embrace the city in all its unique and diverse forms. 
Best Hotels: Parador De Granada, Hospes Palacio de los Patos
Best places to go to: The Alhambra, The Albaicín
Best months to visit: May-June and September-October
5. Valencia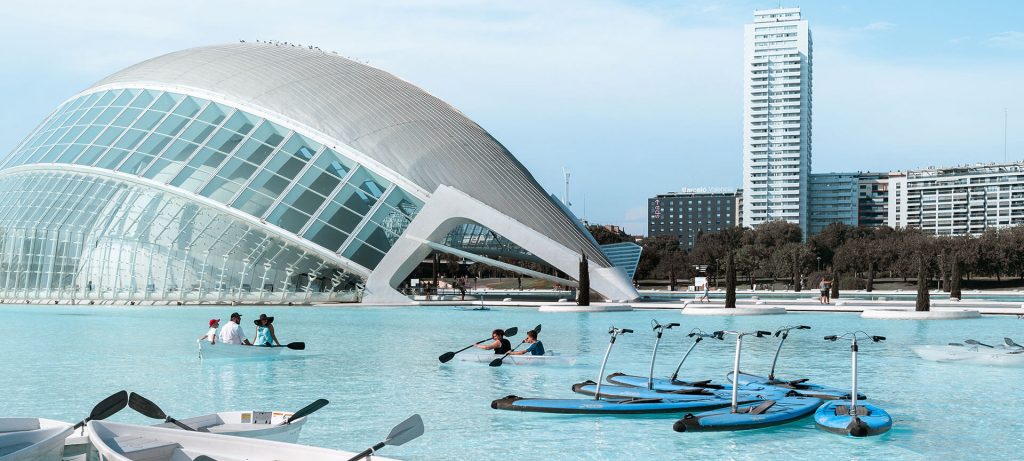 Valencia is one of the current popular Spain cities which has spent eternities hidden in the shadows of larger cities. It is the perfect blend of Madrid's history and Barcelona's atmosphere, yet it comes at a fraction of the cost of larger cities.
Tourists can enjoy stunning architecture, delicious cuisine, and beautiful seashores in this Mediterranean gem. The city became popular for its unique architecture, with the futuristic City of Arts and Sciences sitting alongside ancient landmarks like the Cathedral of Valencia.
Its delicious paella is a dish you cannot leave Valencia without tasting. The city is no less in its cultural side. You will never get bored here.
It boasts a vibrant nightlife and cultural scene, with numerous festivals and events happening throughout the year. You will regret it if you don't add this city to your travel list for Spain. 
Best Hotels: Caro Hotel, Only YOU Hotel Valencia
Best Attractions: Turia Gardens, City of the Arts and Sciences
Best months to visit: April and May
6. Alicante
Alicante attracts tourists with its party setting. You mention doing something fun and the Alicante people will introduce you to their nightlife, at which time most of them are found with drinks in their hands and bobbing to some loud music.
No fun gets missed out in the daytime either. The city is popular for its stunning beaches like San Juan Beach. It holds its history and cultural value in places like the Archaeological Museum of Alicante as well.
Once you visit Alicante, every time you think about chilling with the sun glistening on your skin or fiddling with a glass of sangria in your hand while tapping to lively music, Alicante will make its way back into your mind and eyes. 
Best Hotels: Hospes Amérigo, Servigroup Montiboli
Best sites to visit: San Juan Beach, Castillo de Santa Barbara
Best time to visit: Anytime
7. Bilbao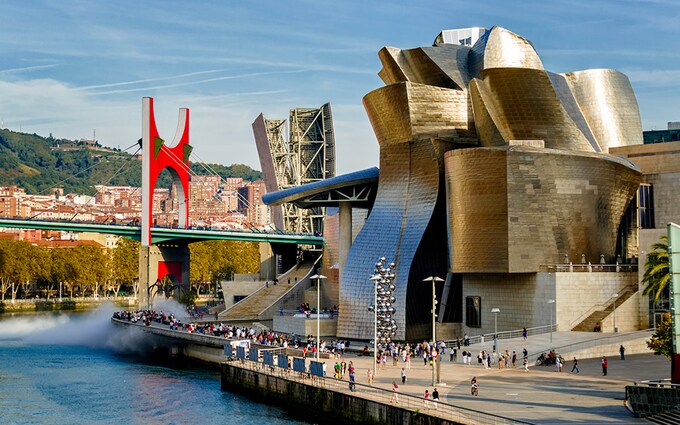 Bilbao is a basque country standing in the north of Spain, in the middle of a beautiful valley, offering stunning views of the city and its hills.
The most famous landmark here is the Guggenheim Museum, a contemporary art museum. But you will not get bored.
You can explore the Old Town, known as Casco Viejo, and witness how those people live a happy life in those narrow streets and beautiful architecture.
If you are a foodie, you cannot leave out pintxos, the signature dish of Bilbao. This stop will offer you a unique blend of old and new, and it's definitely worth visiting.
Best Hotels: Hotel Ilunion, Hotel Ibis
Best landmarks: Guggenheim Museum Bilbao, Plaza Nueva
Best months to visit: May, June, September
8. San Sebastián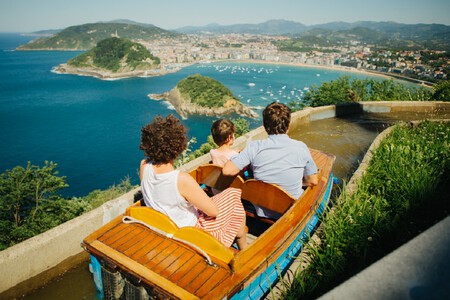 San Sebastián, Donostia in Basque is one of the most beautiful coastal cities in northern Spain. Every summer, locals come to this seaside paradise for its stunning coasts of Spain, hiker-friendly hills, and exceptional culinary sector.
It is also home to several art museums, including the San Telmo Museum and the Chillida-Leku Museum. International Film Festival and Jazz Festival are also hosted there for the whole world to witness.
If you are looking for the perfect combination of culture, history, and relaxation for your vacation, San Sebastián is waiting to win your heart, 
Best Hotels: Hotel de Londres y de Inglaterra, Hotel Maria Cristina
Best sites to visit: Parte Vieja, Pintxos Food Tours
Best months to visit: May to July
9. Ibiza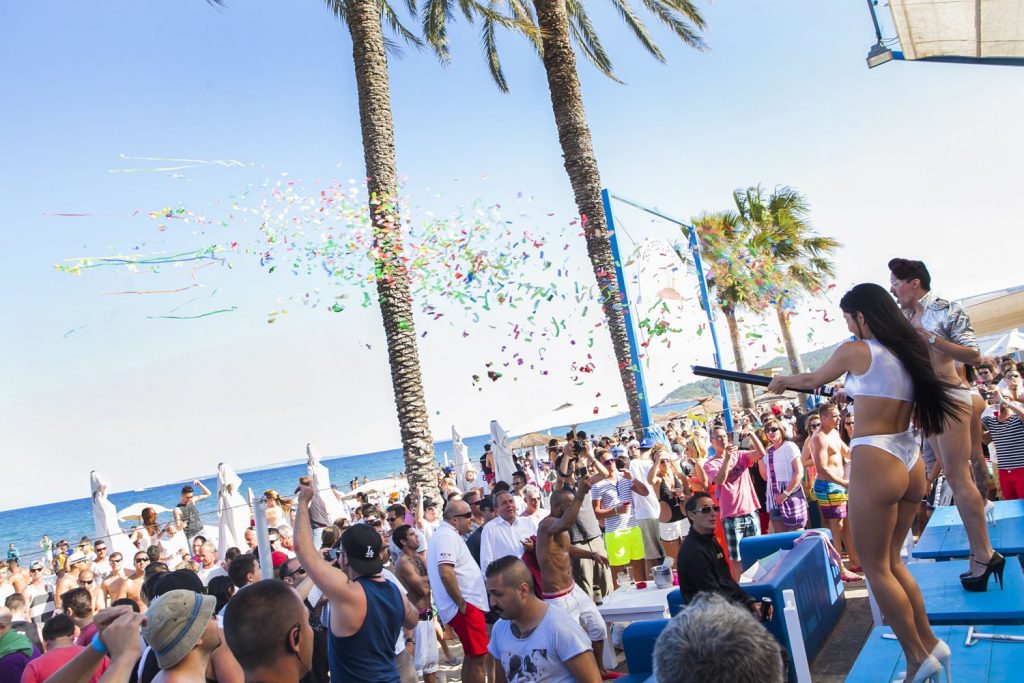 If lazing around on seaside benches under the sun and dancing your heart out into the lively music at a random party at 1 am sounds like your type of vacation, Ibiza deserves to be on the top of your travel list.
The island offers a delicious Mediterranean cuisine with fresh seafood and local produce. Vendors in the local markets sell everything from leather goods to mustard and there is no lack of quaint villages and pine-clad hills either. This underrated city is way more than you can ever think of it! 
Best hotels: Six Senses Ibiza, OKU Ibiza
Best sites to visit: Es Vedra, Cala Comte
Best months to visit: May to October
10. Mallorca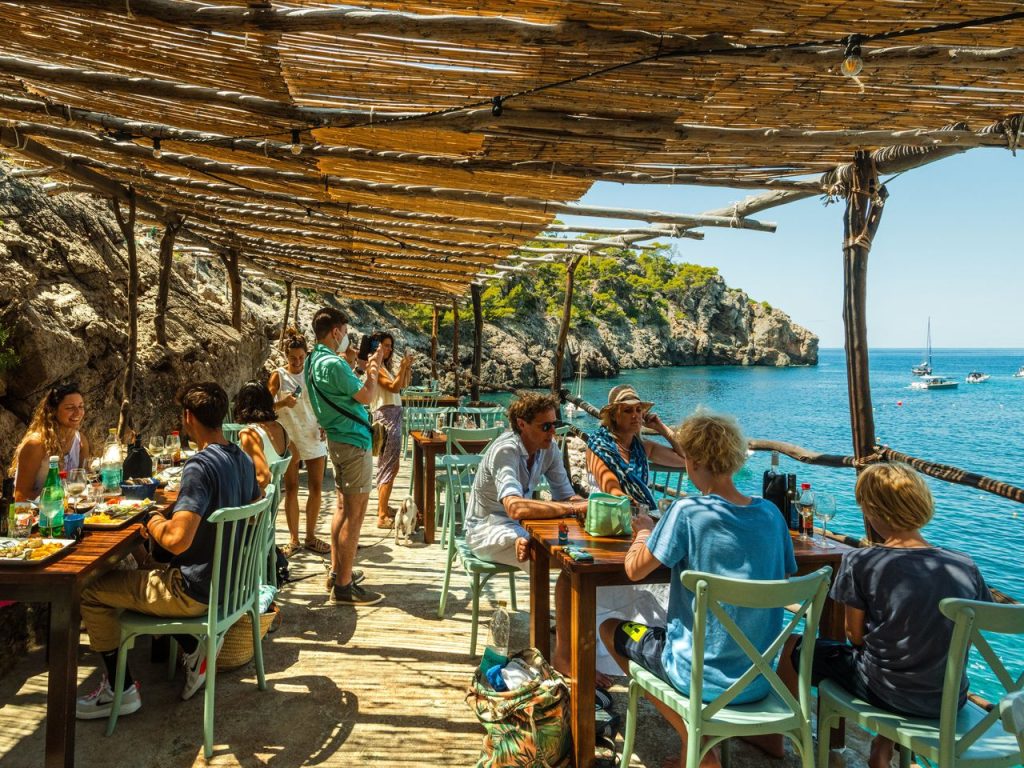 Mallorca holds one of Spain's greatest assets, beaches of crystal clear waters. The island also hosts scenic drives through the Tramuntana Mountains, and picturesque towns and villages.
You can explore the island's interesting history and culture by visiting spots like the Gothic Cathedral of Santa Maria, the Almudaina Palace, and the Es Baluard Contemporary Art Museum.
Mallorca's delicious Mediterranean cuisine is also a highlight, with fresh seafood and local produce on every menu.
What more do you need than nonstop seaside parties with delicious food? Mallorca Island does have more for you. 
Best hotels: La Residencia, Es Princep
Best attractions: Serra de Tramuntana, Playa de Muro
Best months to visit: March to May
11. Rioja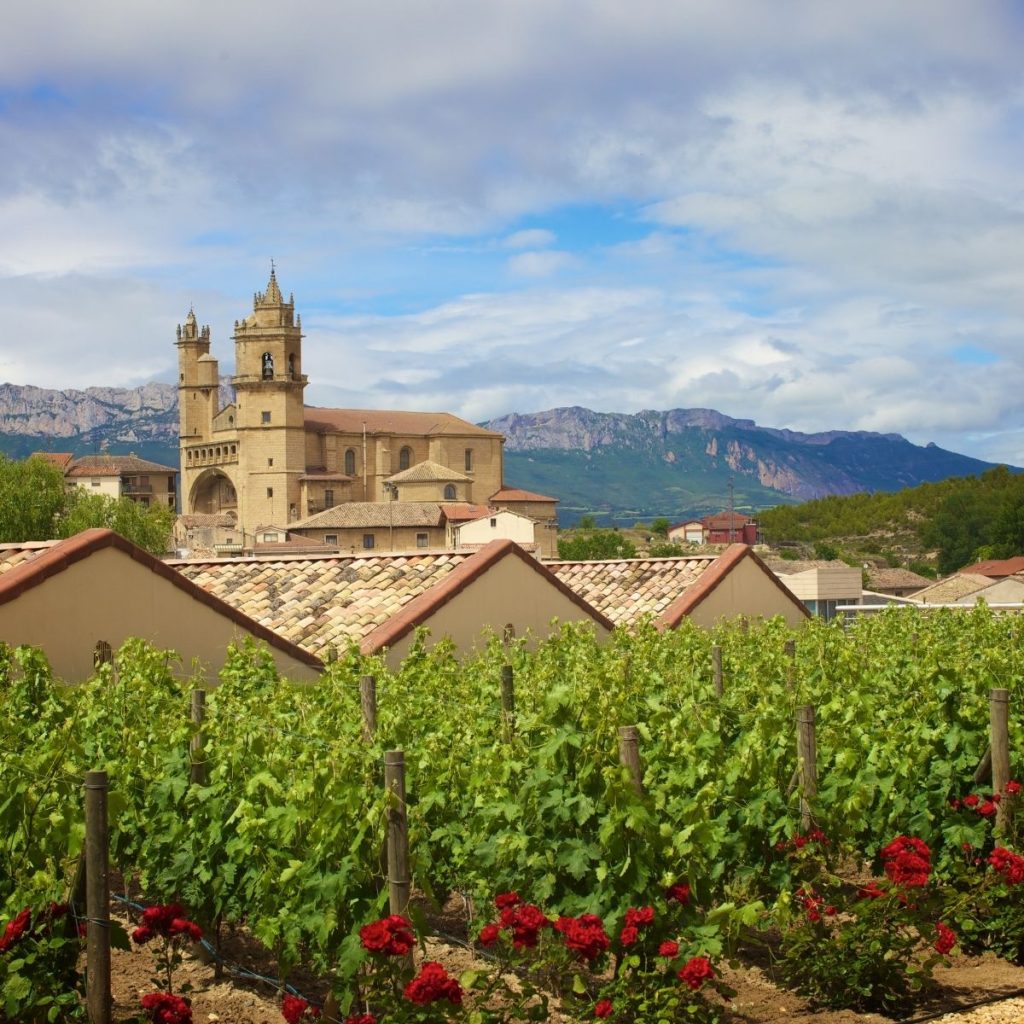 Rioja is known as the city of wine in Spain. Unlimited colors, flavors, and brands of wine are found in every corner of the city. The region of Spain boasts over 500 wineries, many of which offer tours and tastings.
Its cuisine is a highlight, with delicious dishes like lamb chops, chorizo, and the famous Rioja-style potatoes. Tourists can explore charming medieval towns like Laguardia and historic cities like Logroño for refreshment.
Hiking and Cycling feel perfect in such stunning landscapes. Rioja is for all foodies, wine lovers, and outdoor enthusiasts too. 
Best hotels: NH Logroño Herencia Rioja
Best places to wander: Laguardia, Haro
Best months to visit: December
12. Canary Islands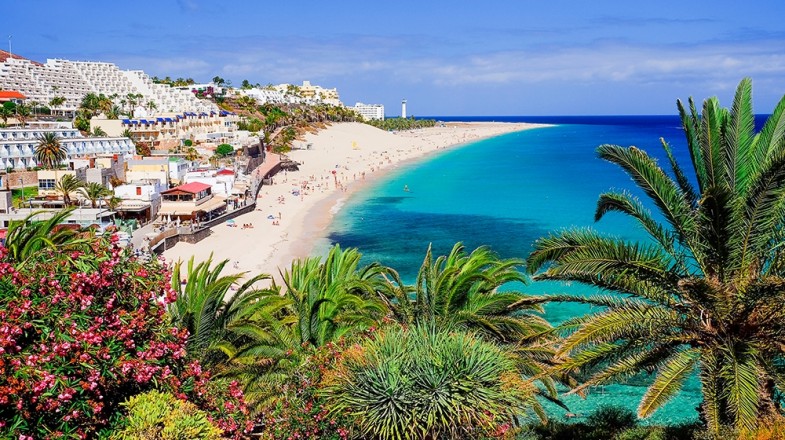 The Canary Islands, a Spanish island off the African coast, is a tropical paradise with a unique blend of stunning scenery and culture. The beautiful places to visit like beaches, dramatic volcanic landscapes, and national parks like Timanfaya in Lanzarote attract tourists from all over the world.
Historic spots like Santa Cruz de Tenerife and Las Palmas de Gran Canaria are there for you to explore. An outdoor person can never be bored there because of its hiking, surfing, and diving scopes.
NO foodie will be returned with an upset stomach because of its delicious cuisine, with fresh seafood and local produce on every menu. In the Canary Islands, you can do anything you wish for in a vacation. 
Best hotels: Bahia del Duque, Seaside Palm Beach
Best landmarks: Las Palmas, Playa de Maspalomas
Best months to visit: March to May and September to November
13. Toledo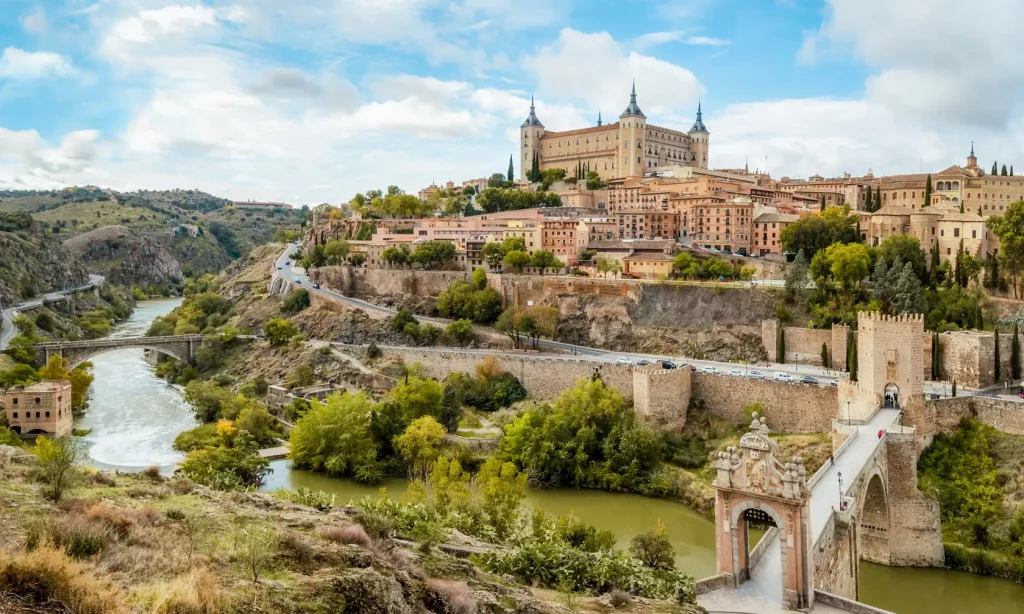 Toledo, the City of Three Cultures attracts people because of its location on a hilltop overlooking the Tagus River.
With its stunning medieval architecture, narrow cobblestone streets, and rich cultural history, this UNESCO World Heritage-listed city offers an unforgettable experience.
For the best views, you need to visit Mirador del Valle, overlooking stunning panoramic vistas and for getting a taste of Toledo's rich history, you should check out attractions like Catedral Primada and San Juan de los Reyes Monasterio.
Your experience won't be fulfilled unless you try some of the city's famous marzipan. 
Best hotels: Casa Mendoza, Hotel Boutique Adolfo
Best sites to visit: Mirador del Valle, Catedral Primada
Best months to visit: April to June and September to October
14. Costa del Sol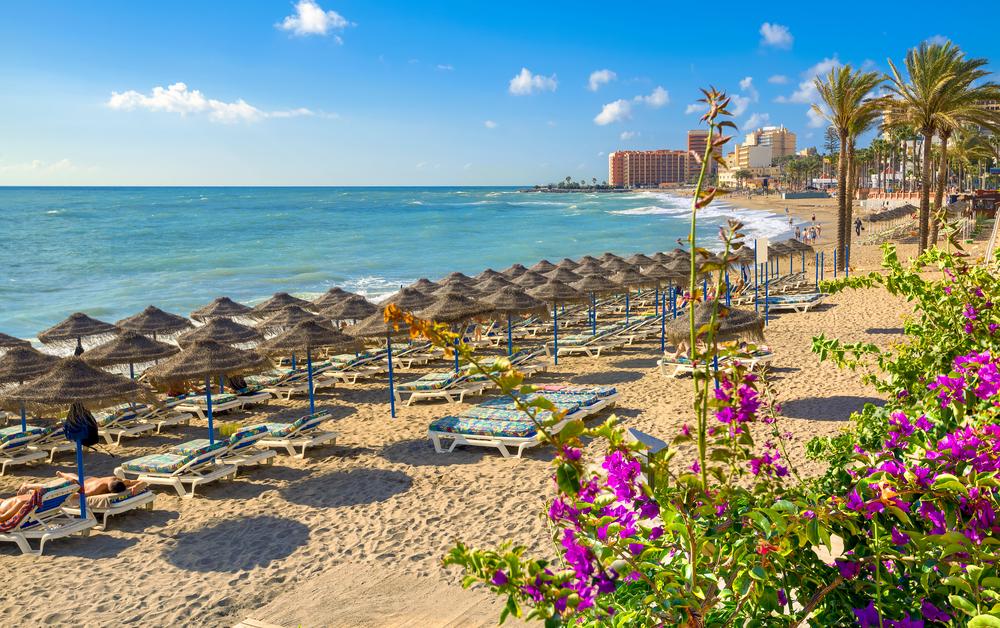 Costa del Sol is one of the major cities which excels in its beach scene. Visitors can not only enjoy the stunning seashores like Burriana Beach and La Bajadilla Beach, but they can also visit spots like Sierra de las Nieves Natural Park and the Guadalmina River.
It is a great place for kids too because of its kid-friendly attractions, including a theme park, a zoo, water parks, and a butterfly park. The natural beauty of Costa del Sol makes it well worth a visit. 
Best hotels: ICON Malabar, Vincci Larios Diez
Best attractions: Burriana Beach, Guadalmina River
Best months to visit: July to August
15. Córdoba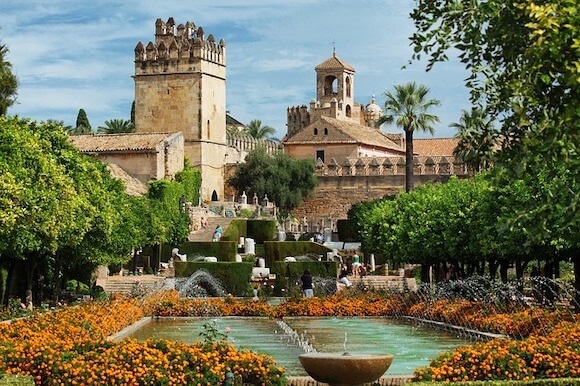 Cordoba is a dreamy Spanish city. You can take a stroll along its narrow cobblestone streets, paired with whitewashed inns, shops, restaurants, and homes that portray Andalusian culture.
The stunning historical sites such as the Castle of the Christian Monarchs and the Mosque-Cathedral of Cordoba are some of the best-preserved structures in Spain. The beauty of history and culture attracts visitors to the city. 
Best hotels: San Miguel, Eurostars Conquistador
Best landmarks: Mosque of Cordoba, Alcazar of the Christian Monarchs
Best months to visit: May and October
16. Santander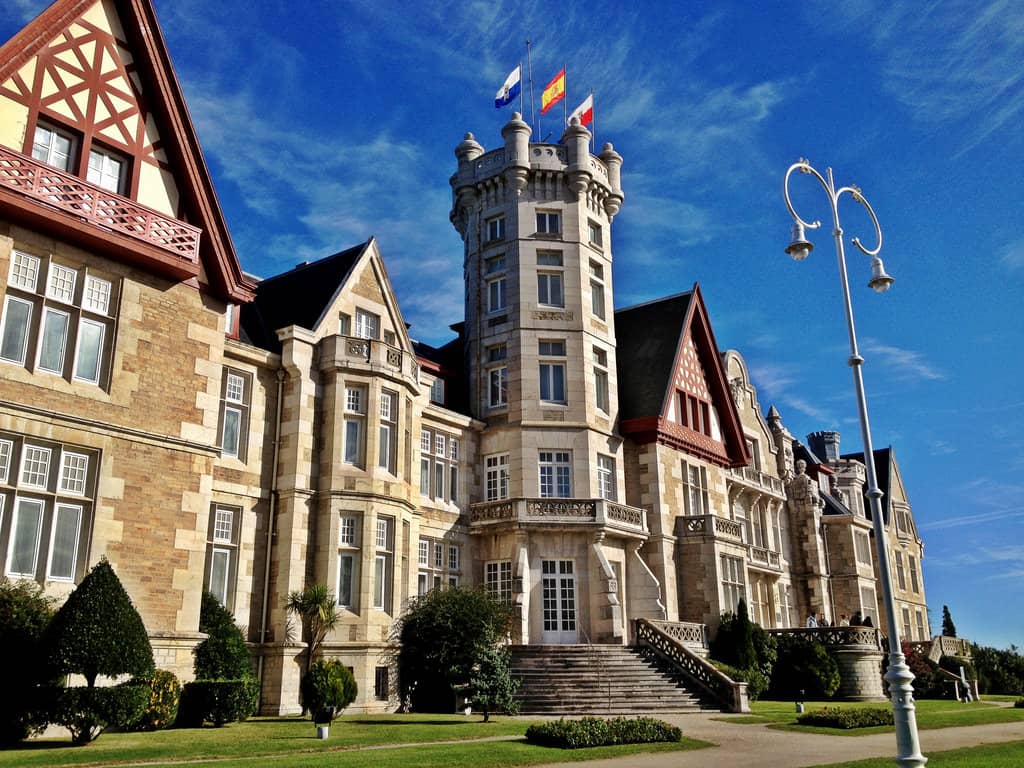 If you are looking for a place for fresh air, Santander is the city. With a slower pace of life and stunning natural sites, it soothes your mind and heart.
You can take a long walk along the waterfront starting at the Paseo de Pereda or go swimming and chilling at beautiful beaches like El Sardinero and Playa de Mataleñas. 
Best hotels: Eurostars Hotel Real, Hotel Chiqui
Best sites to visit: Palacio de la Magdalena, El Sardinero
Best months to visit: July to August
17. Marbella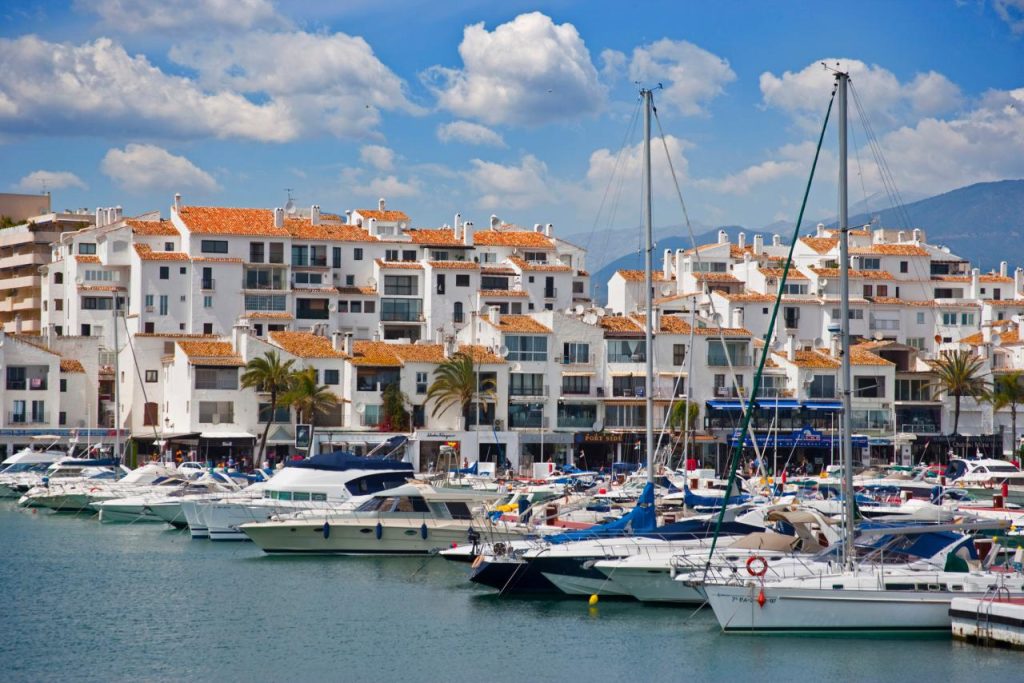 Backed by the Sierra Blanca Mountains and fronted by the Mediterranean Sea, is the beautiful Spanish city, of Marbella.
The city is dotted with luxe resorts, gleaming designer storefronts, restaurants, and remnants of historic Andalusia in the city's Old Quarter.
Even though it is mostly favored by rich people, you can also enjoy a soothing vacation filled with days by the sea, delicious cuisine, and cultural encounters if you are from a middle-class family. 
Best hotels: Gran Melia Don Pepe, Marbella Club Hotel Golf Resort & Spa
Best places to visit: Old Quarter, Avenida del Mar
Best months to visit: September to October
18. Benidorm
Benidorm is a beach-loving city. It features hotels, restaurants, shopping, and family-friendly activities like Aqualandia and Festilandia for everyone, in addition to its magnificent seasides like Playa de Levante.
If you want to be alone and unwind, proceed to the city's eastern outskirts, where Sierra Helada Natural Park and smaller coasts like Cala Tio Ximo and Cala Almadraba are located.
Best hotels: Hotel Ambassador Playa, Hotel Don Pancho
Best attractions: Aqualandia, Mundomar
Best months to visit: July to August
19. Ronda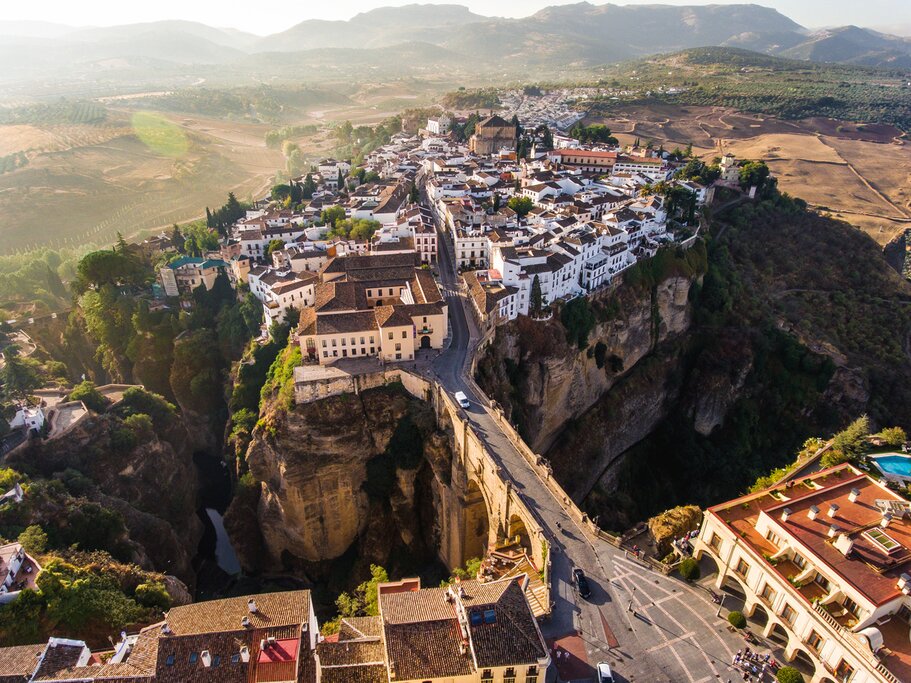 Ronda portrays its history with stunning architecture. Located on top of a hill, it is known for offering stunning views of the surrounding. Below, you'll catch the breathtaking sight of  El Tajo Canyon and the Guadalevín River.
After you're done taking in the beauty of the surroundings, you can visit the iconic Plaza de Toros de Ronda, the historic old town, and the Baños Árabes ancient Arab baths. 
Best Hotels: Parador De Rondo, Rondo Hotel Polo
Best places to go to: Puente Nuevo, Gaudalevin
Best months to visit: April to September
20. Menorca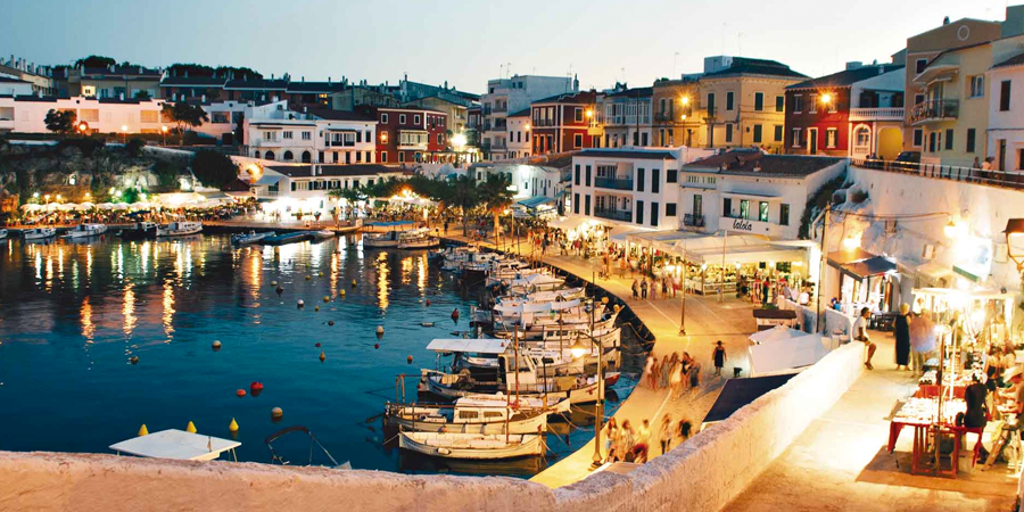 Menorca, one of the Balearic Islands, is a hidden gem in Spain with magnificent beaches, crystal-clear seas, prehistoric remains, lovely old towns, and exquisite cuisine. Beachgoers can relax at some of the island's most popular seashores, including Cala Mitjana and Cala Macarelleta. If you also wish to view some historic monuments, such as the Catedral de Menorca and the Convent of Sant Agusti, you may go to Ciutadella, the island's original capital.
Best hotels: Meliá Cala Galdana
Best places to visit: Mola Fortress, Cala Mitjana
Best months to visit: June to August
Conclusion
Were you having any doubts to choose the cities and landmarks to visit in Spain? It won't be surprising if you already booked a ticket for a trip to Spain halfway through the article, especially after reading about the beauty of Barcelona and Madrid.
Whether you are a beach lover, hiker, foodie, or just love sightseeing, Spain has it all for you. If you are still confused, just compare the places according to your needs again and you will be up for your next favorite vacation!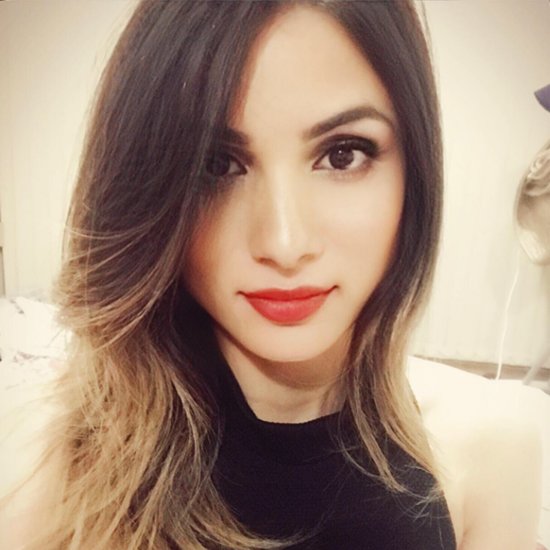 Greetings, travellers! I'm Molly Martin, the passionate explorer behind this vibrant travel platform. Alongside my team—Lorena, Jermaine, Ana, and Alen—we curate awe-inspiring travel destinations to ignite your wanderlust.
Thank you for joining us on this exciting journey. Your presence here enriches our travel community, and we look forward to inspiring your next adventure. Happy travels!