Jackson is a true jewel among the many tiny communities that make up Tennessee. It is surrounded by the most breathtaking scenery in the US and has all the conveniences.
Jackson, Tennessee, which is a little off the beaten route, is the ideal addition to any trip to Memphis or Nashville. As you tour the area's cultural institutions, it becomes clear that this sleepy town has significant roots in the early blues and rock n' roll.
Amazing attractions are available in Jackson, Tennessee, including skiing, golfing, hiking, fishing, and more. Additionally, many festivals are held all year long that will alter how you view living in a small town. There is always something happening, whether it is Christmas or Saint Patrick's Day.
Tours & Things to do hand-picked by our insiders
Explore its charming areas and take in the tourist attractions that make the city well-known, such as a visit to a railroad museum, several music galleries, and family-friendly facilities.
Learn about the diverse areas that offer a variety of enjoyable activities that are all ideal for strengthening relationships between family and friends.
So let's dive in to discover what you can do this weekend in Jackson, Tennessee!
Things To Do In Jackson, TN
1. Enjoy Touring In RUSTY'S TV & MOVIE CAR MUSEUM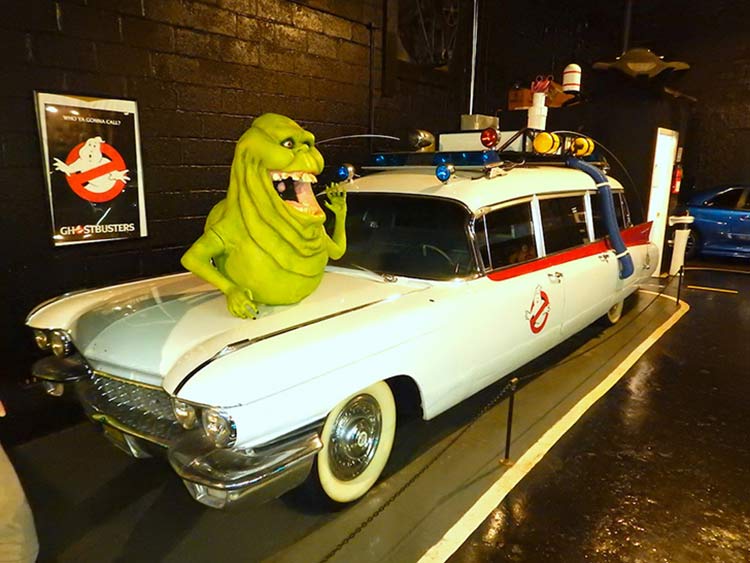 Rusty Robinson's TV and Movie Car Museum, run by the auto enthusiast, is a well-known Jackson institution that attracts tourists from all over the country. The museum's collection of over 50 cars, which you'll recognize from your favorite movies and TV shows, is both family-friendly and constantly growing.
Because of Robinson's enthusiasm, many of the vehicles are original models found their way from the big screen to this area of Western Tennessee. Fans can appreciate vintage rides in a quaint, well-organized museum environment that is miles away from Hollywood, thanks to this one-of-a-kind collection.
The new and old models that are released every day interest them. They travel to see them while watching movies in cars.
There are more than 100 distinctive cars in Rusty's TV and Movie Car Museum in Jackson, Tennessee, each with a unique backstory.
This museum has something for everyone, whether you're interested in movie vehicles or American muscle cars!
The museum is typically open from Friday through Sunday; visits must be scheduled in advance on other days of the week.
Address: 323 Hollywood Dr, Jackson, TN 38301, United States
2. Soak in Nature at Cypress Grove Nature Park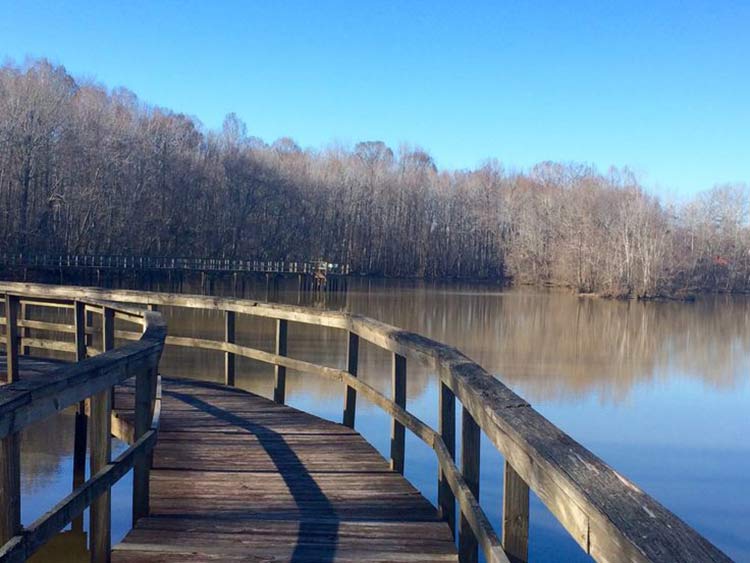 The family will enjoy a weekend trip, or a summertime stay at Cypress Grove Nature Park. One of the top locations to visit in Jackson, Tennessee, the park has more than 20 miles of trails.
Hiking in this stunning ecosystem is a wonderful way to escape your daily obligations. Before you venture out to visit the park, consider the following information.
The park offers several activities. Cypress Grove Nature Park is a fantastic location for walking, fishing, biking, boating, hiking, nature walks, and enjoying Jackson's natural surroundings.
Enjoy a mile-long elevated boardwalk through the cypress forest, stop by the Aerie Trail Raptor Center and Rockwell Observation Tower, and take in the natural splendor all around you. Waterfowl, flora, trees, Wood
Duck Lake and a pond may all be found at the nature park.
This is the ideal destination to visit because it is conveniently close to downtown Jackson and easily reachable from I-40.
Address: 866 Airways Blvd, Jackson, TN 38301, United States
3. Enjoy a Show at Carl Perkins Civic Center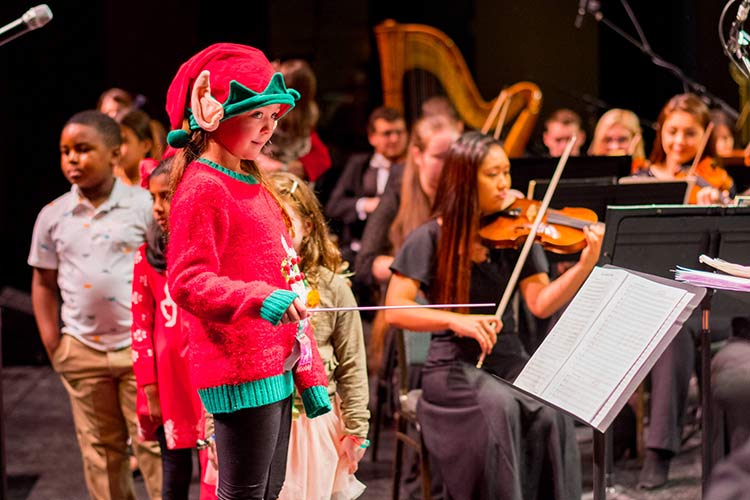 The Jackson Symphony Orchestra is housed at the Carl Perkins Civic Center in Jackson, Tennessee.
This performance venue has a contemporary appearance and a Spanish design with large arches and stained-glass windows that give it its appeal.
Small community concerts and activities are held in the lobby, with 2,700 seats in the auditorium. When necessary, it is also utilized for business conferencing.
Before your event begins, you can see a performance there or eat something in the cafe. Be there early. The Carl Perkins Civic Center should be on your list of things to do in Jackson, Tennessee.
This multipurpose structure hosts a variety of cultural, commercial, and municipal events like concerts, musicals, conventions, and the like.
Reserve your tickets and attend an event there. Enjoy major city shows at a very reasonable price with comfortable seats, a cutting-edge sound system, and large screens for a guaranteed cinematic experience.
Don't worry if you're hesitant to bring a friend or a member of your family who has trouble walking; the majority of the center is wheelchair accessible.
Check out the list of events for today, and be sure to buy tickets for any performances that are taking place while you are in Jackson.
Address: 400 S Highland Ave, Jackson, TN 38301, United States
4. Go back in time to Casey Jones Village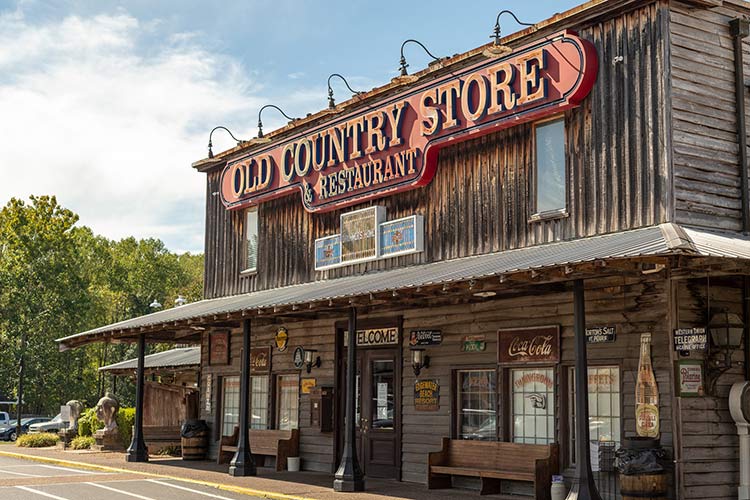 The city of Jackson, Tennessee, is well known for several significant things. They have the highest number of covered bridges in the world as well as a sizable Amish population. Casey Jones Village, one of America's most distinctive towns, is located in the city.
A man named Casey Jones contributed to the creation of Casey Jones Village. He founded this tiny village to provide accessible homes for people with disabilities.
Railroad engineer Casey Jones is still remembered in Jackson's legend more than a century after his untimely passing, making him by far one of the town's most well-known people.
The conductor and his wife, Joanna, relocated to Jackson to start a family. He was known for his engineering expertise, commitment to training operations, and warning whistles. Jones, who perished in a train accident in 1900, was given musical immortality as the subject of numerous songs and ballads.
People now travel from all over the world to live in this community since it offers them the chance for a secure and stable living environment.
Over 300 people currently reside here, and over 3,000
To learn about the early locomotives that previously traversed Tennessee, tourists can today stroll around the Casey Jones Home & Railroad Museum.
Displays emphasize Jackson's contribution to railroad routes in the 19th century, the engineer's life story, and the outbreak of the Civil War. A duplicate of Jones' locomotive engine 382 is also present for photo ops.
The museum is open every day, albeit Sundays have shorter hours.
5. Shop fresh at West Tennessee Farmers Market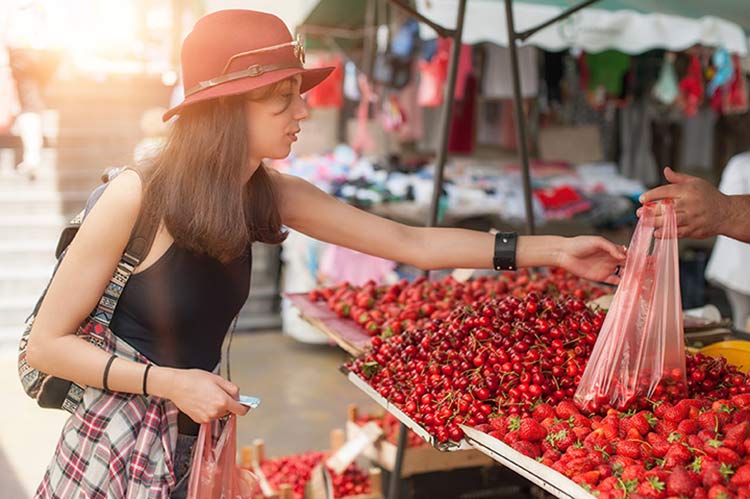 You might be wondering what a farmers market is. In a nutshell, it is where individuals can purchase fresh fruits and vegetables.
But the Jackson, Tennessee, West Tennessee Farmers Market goes above and above by offering a fun-filled family day.
You may get your fill of delicious food and entertaining activities all in one location thanks to the more than 50 merchants offering their wares, games to play, live music, and other things.
On Saturday from 9 am to 2 pm, near Mill Street and North Street intersection, take in the smiles and laughter at this lovely farmers market.
6. Explore the Century Farm Winery
Just one mile from Samuel Bryant Distillery, dare to be brave and let your taste buds explore the smooth flavors at this winery.
Jackson, Tennessee's Century Farm Winery is a renowned winery. They produce organic wines and are one of the most well-known wineries in the region.
They want to encourage the use of sustainable farming methods. They achieve this by providing wine tastings, cooking workshops, and vineyard excursions all year long.
The property known as Century Farm Winery is dedicated to making wines of the highest caliber while living sustainably.
Enjoy private drinking nights with your significant other or a small group of pals, and savor the glass of wine in your hands while taking in the lovely farm surroundings.
Learn something from the informed staff who kindly provides several flavors about the winery's procedure and how the grapes are grown.
Enjoy the free outdoor music with food trucks if you're in the vicinity on a Saturday night. As an alternative, bring your wine-compatible picnic basket.
Address: 1548 Lower Brownsville Rd, Jackson TN 38301, United States
7. Visit The Carnegie Legends Museum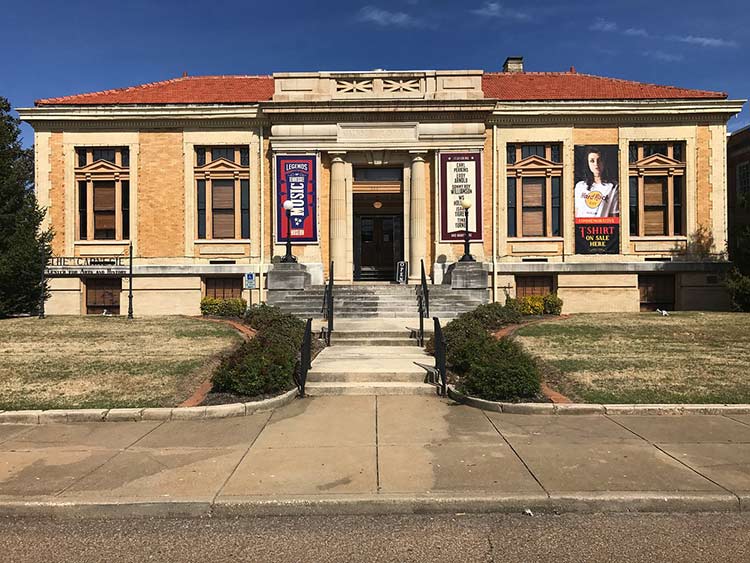 A wonderful spot to visit is the Carnegie Legends Museum. It is situated in Jackson, Tennessee, and contains many objects that are based on historical figures, including William McKinley, Thomas Edison, and Frank Lloyd Wright.
Jackson is home to a lot of music history that is more frequently linked with Memphis and boasts the origins of rock n' roll. Isaac Tigrett, a native of Jackson, also opened the first Hard Rock Cafe there.
The Carnegie-built structure, which once housed a stately town library, is now home to a tiny theater and the Tennessee Legends of Music Museum, which has an exclusive permanent collection of artifacts.
Among the gems on the show are Carl Perkins' first guitar and artifacts from Tina Turner and Sonny Boy Williamson's respective careers.
Children may learn about these people at the museum's engaging educational area. The Carnegie Legends Museum features a gift shop with a wide variety of goods in addition to its exhibits.
If you're a fan of the Hard Rock Cafe, you won't want to pass up the opportunity to get a collectible t-shirt from the country's very first establishment. The museum is a great place to stop on any stroll through
Downtown Jackson and is open from Wednesday through Saturday.
Address: 305 E College St #6215, Jackson, TN 38301, United States
8. Spend Family Time at JACKSON BOWLING AND SKATING FAMILY FUN CENTER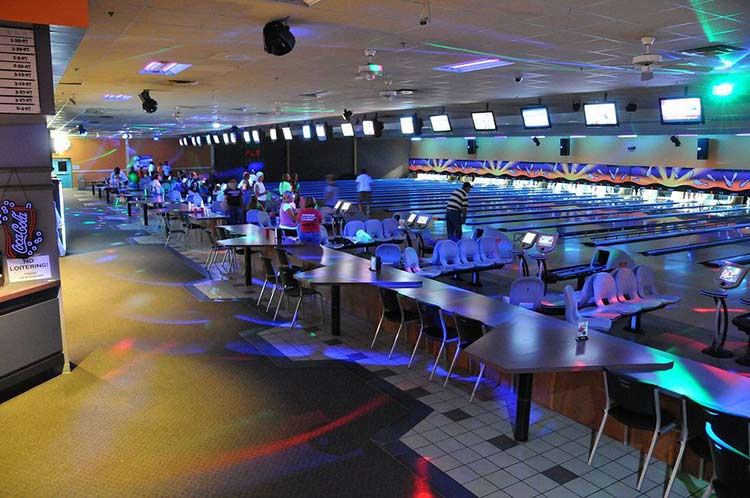 The sport of bowling is one that takes a lot of talent and perseverance to master. Jackson Bowling & Skating has everything you need to compete with the best when you're prepared to boost your game.
Plan a night at the Jackson Bowling and Skating Family Fun Center, which is close to downtown, for a family-friendly outing.
Along with bowling, you may also try your hand at mini-golf, laser tag, and the lifelike simulator of a virtual roller coaster that will launch you into a gravity-defying ride. A skating facility and go-kart track are also accessible.
The place has the ideal game for you, whether you want to give bowling a try or have a fun family night out on the lanes. The facility also provides skating lessons for both adults and children.
Therefore, this is the place to be whether you're seeking for a means to spend quality time with family or want to make some new acquaintances.
The family fun center can also be reserved for a private birthday celebration or special event.
Address: 59 Bowling Dr, Jackson, TN 38305, United States
9. Have a match at Casey Jones Mini Golf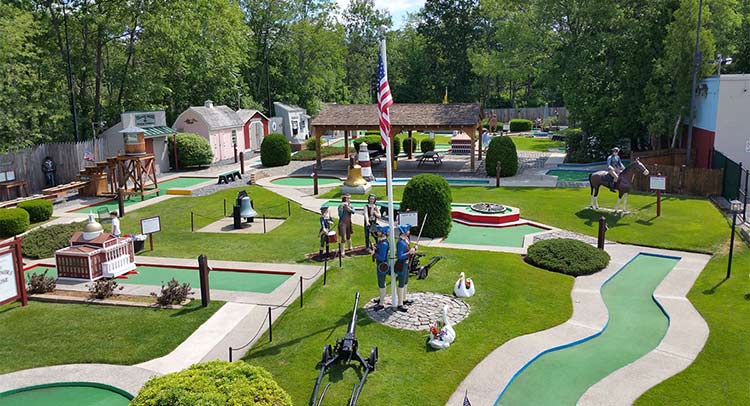 Play a friendly match with your family and friends on this top-notch miniature golf course inside Casey Jones Village to show off your golfing prowess.
Experience the thrill of playing on their 18 difficult and enjoyable holes, which are open to players of all ages and abilities regardless of the weather.
Choose from one of their two courses, each with a distinct and difficult layout that includes hills, sand traps, and water traps. While playing, take some time to admire the surrounding natural beauty, such as the beautiful waterfalls, winding hills, and koi ponds where children can feed the fish.
In Jackson, Tennessee, a miniature golf course called Casey Jones Mini Golf provides players with a distinctive experience. There is only one of the several greens to play a quick round of golf; there is no driving range.
The first hole is a train engine replica that is eight stories high and has a drop-off on either side. Although the mini-course has been available since 2014, it has just recently grown to be so well-liked.
As more individuals learn about this course's distinctiveness and fun element, it will continue to rise in popularity.
Address: 48 Casey Jones Ln, Jackson, TN 38305, United States
10. Tour The Famous SAMUEL T BRYANT DISTILLERY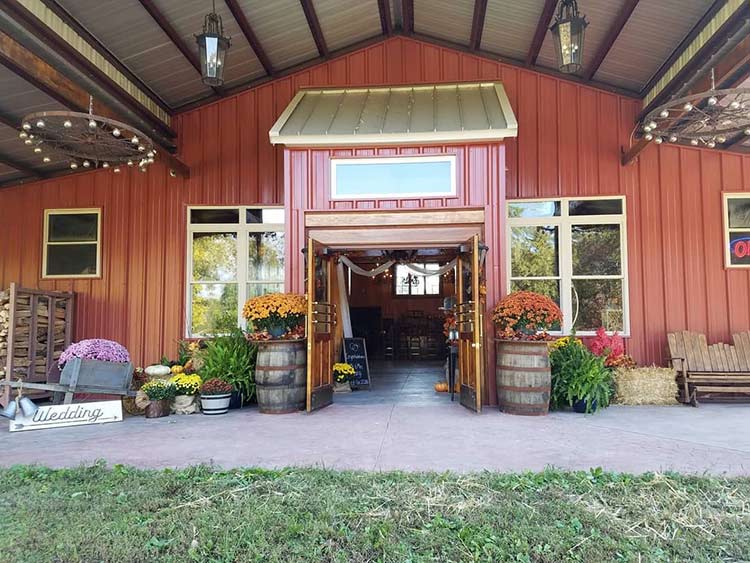 Spend an afternoon at Samuel T. Bryant Distillery in Jackson to sample alcoholic beverages and discover how to make the ideal jar of Tennessee moonshine.
The distillery's tours begin at the top of the hour and give you an overview of the craftsmanship and background of the craft of distilling. It is located on a family farm.
Following your tour, indulge in a complimentary tasting of four Samuel T. Bryant items; more tastings are available for a modest cost. Cocktails are also on the menu for visitors who want to linger longer and take in the atmosphere.
Ask your server for advice on the finest cocktail combinations to make at home before leaving the restaurant and picking up a bottle of your preferred spirit from the distillery shop to enjoy later.
The distillery is open daily and located just off I-40 while leaving Jackson for the west.
11. Look for unique finds at Butler's Antique Mall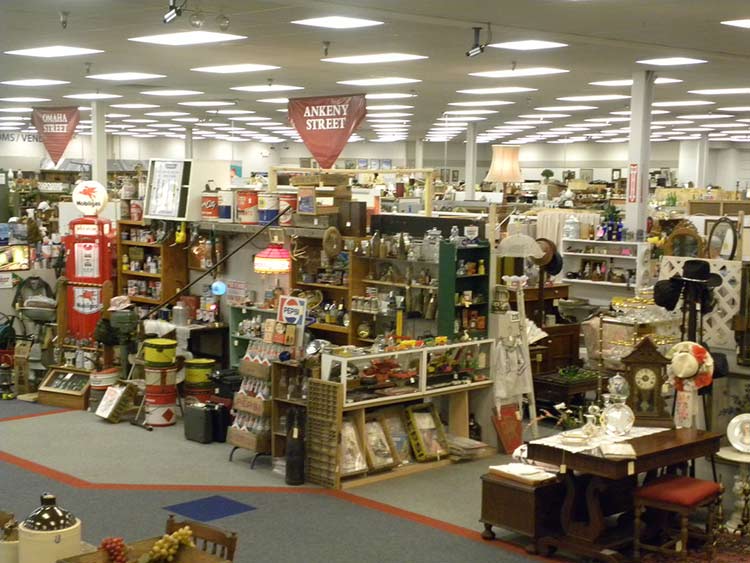 Visit this rather sizable mall for a fantastic deal on unusual products and other necessary items, and pick up a souvenir.
When entering Butter's Antique Mall, you first notice how welcoming the staff is. They give their knowledge on anything from jewelry to apparel and furniture, and they are always eager to assist.
Butter's is a must-visit for anyone who enjoys discovering hidden gems in abandoned antique shops and derelict barns. They are not only perfectly situated amid the charming stores in downtown Jackson, but they also have ample of parking, allowing you to spend more on your purchases.
Visit a few rooms filled with a wide range of vintage to genuinely antique objects, including paintings, toys, clocks, and glassware, that might fit into your collection.
Don't be afraid to call the attention of the helpful staff members who go above and beyond to help you find the items you want to buy. This is a nice place to stop if you're searching for something amusing or eccentric, old yet useful stuff.
Additionally, they host numerous activities all year long, making it simple to socialize and enjoy yourself while shopping! So why are you still waiting? Plan your next trip right away!
Address: 2213 Hwy 70 E, Jackson, TN 38305, United States
12. Catch a game in The Ballpark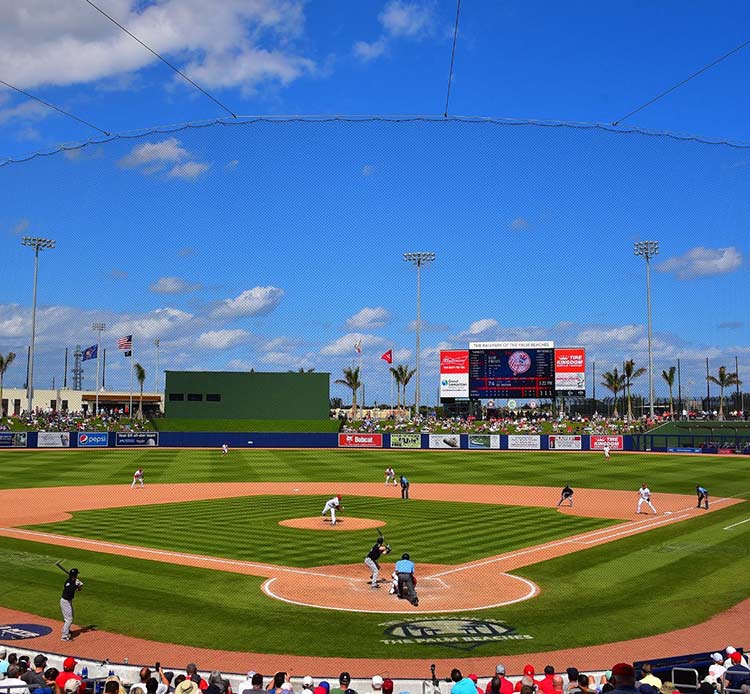 Baseball players and fans may see the Mississippi Braves play at The Ballpark in Jackson, Tennessee. On a warm summer day, it's the ideal location for some family-friendly entertainment.
The Ballpark is a fantastic venue for gatherings and events for families and groups of friends, in addition to being a baseball stadium. There are numerous things you can do when visiting.
You can attend a game, take a park tour, play some baseball on a field, eat at one of the many eateries inside or outside the park, or browse the many gift shops that line the ballpark. Make sure to include this on your list of things to do in Jackson, TN this weekend.
Address: 4 Fun Place, Jackson, TN 38305, United States
13. Let Your Inner Child Out at Sky Zone Trampoline Park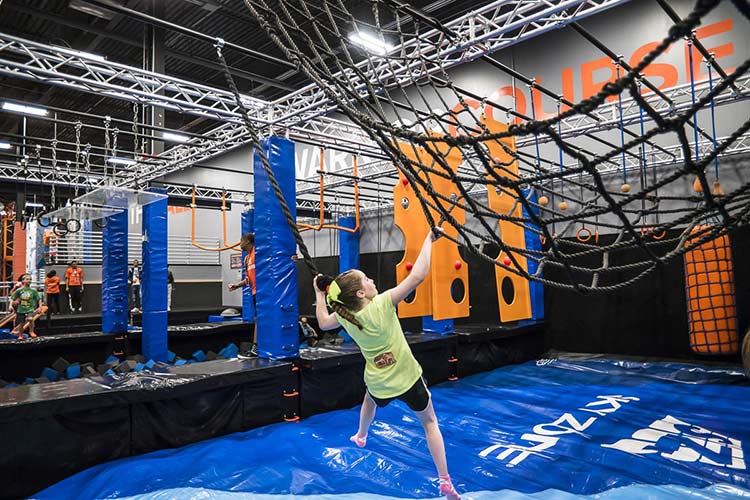 When you think of trampolines are probably not something you picture as a family activity. However, the Sky Zone Trampoline Park has elevated the notion of playing outside on the ground to a completely new level.
Having pleasure is the only thing their brand stands for. Jackson is a vacation spot with lots of family-friendly attractions.
Sky Zone Trampoline Park is a fantastic place to take your loved ones if you're visiting with them. Who says trampolines are only for kids to bounce on? That couldn't be further from the truth at Sky Zone. Here, you may find activities and attractions for people of all ages.
There is Ultimate Dodgeball, Foam Zone, Skyslam, Freestyle Jump, and Silks. Check out the warped wall, parkour blox, and ninja warrior course for a more challenging experience!
This location needs to be on your list of fun things to do in Jackson, TN since it offers a variety of activities for all ages.
Address: 65 E Park Square, Jackson, TN 38305, United States
14. Relaxation in Jackson Day Spa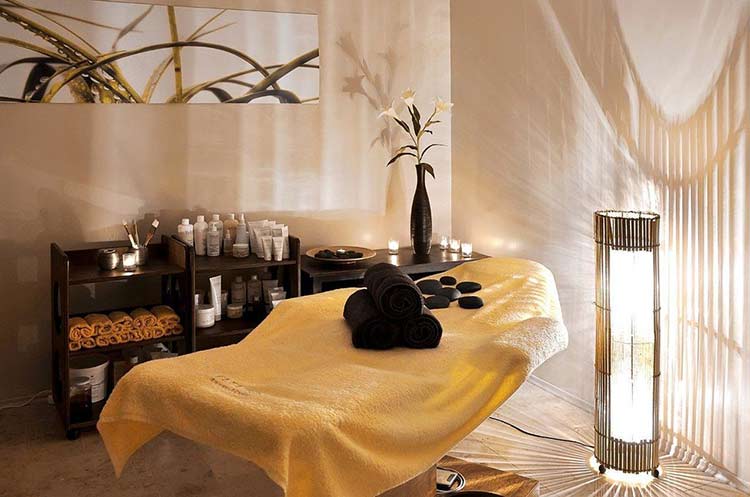 After a long day, visiting a day spa is a fantastic way to unwind your body and mind. You can have your hair done there, get a facial, or just hang out with friends.
Anyone looking to indulge in some luxurious treatments to unwind their body and mind should visit Jackson Day Spa.
They provide massages and facials that are sure to leave you feeling refreshed and renewed. Additionally, operating on Sundays is Jackson Day Spa!
They are easily accessible and can be found at 915 N Jackson Avenue in Jackson, Tennessee.
Address: 31 Wiley Parker Rd, Jackson, TN 38305, United States
15. Adventure at Jackson Escape Room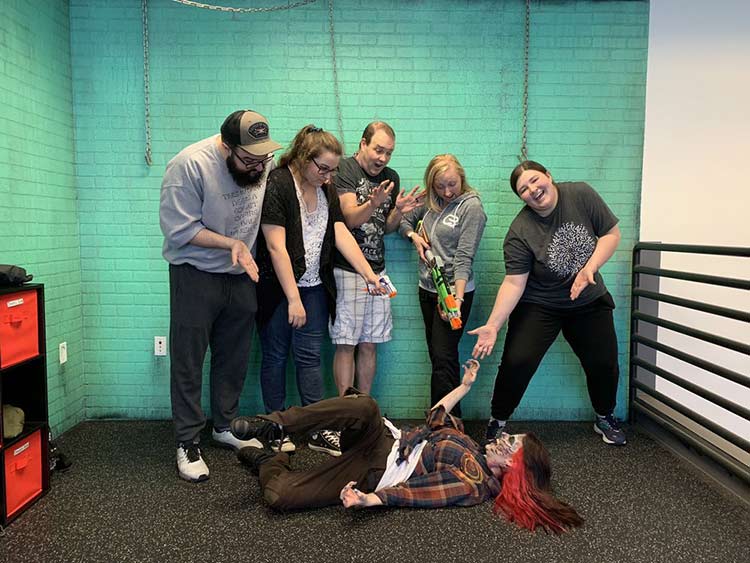 Engage your competitive side and have fun while challenging yourself and others to complete this room-sized puzzle, which will put your wits to the test as you try to solve the clues and escape the area.
Test your wits and sanity as you proceed through one of the four rooms, each offering a different scenario and a special set of hints that will enable you to escape.
Build comradery and cooperation among your party as you have just one hour to break out of a confined room with nothing but your wits and one another. For a hassle-free game, arrive at least 15 minutes before your scheduled start time and make sure to complete your release paperwork in advance.
Address: 217 E Deaderick St #105, Jackson, TN 38301, United States
Places To Eat In Jackson Tn
16. Little Rebel Drive Inn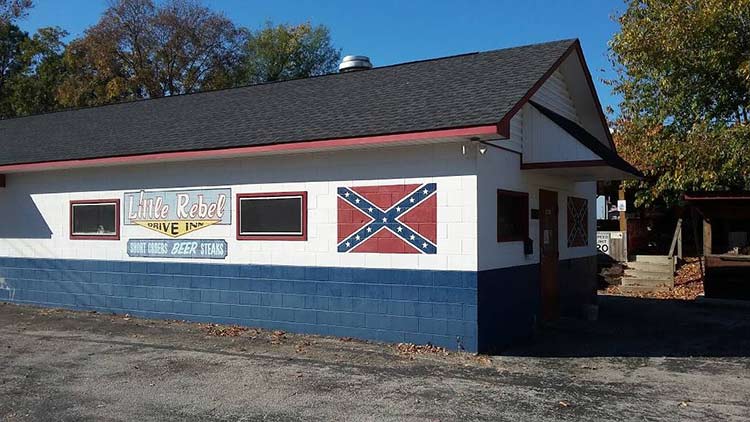 The Little Rebel Drive Inn is ideal for eating, chilling, and kicking back as you take in the local sights.
There's a solid reason why this is a local favorite. The menu offers a variety of favorites from home cooking, and the staff is welcoming. The food is also always fresh and excellent.
It's not surprising that this family-run diner has been in business for more than 60 years. The wait staff's southern hospitality will make your day more special.
Come on down to check it out and see why residents adore it—they're quite welcoming to visitors!
Address: 284 Airways Blvd, Jackson, TN 38301, United States
17. Enjoy the mouthwatering cuisine at Brooksie's Barn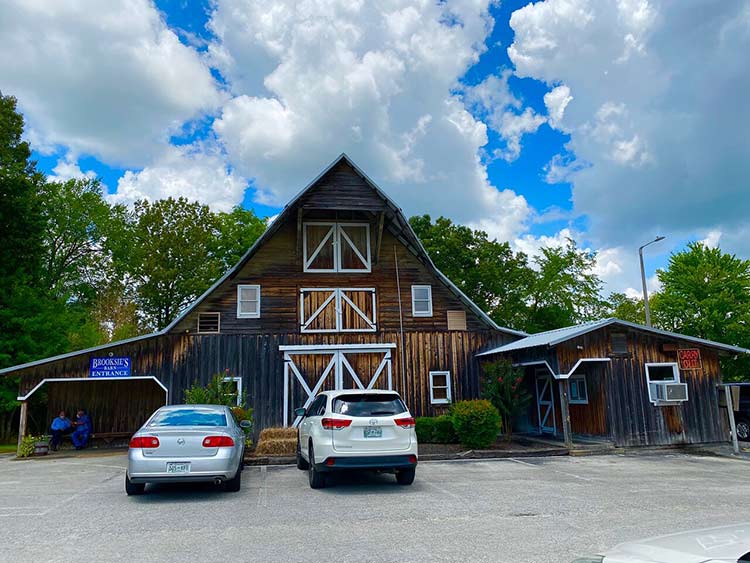 Indulge your taste buds with delectable foods at this buffet restaurant, which offers satisfying meals for the entire family. Take the risk of trying new chicken, fish, pig, and vegetarian recipes.
The best hickory-smoked pulled pork barbecue and Jackson-style barbecue ribs are the restaurant's specialty; enjoy them while taking in the tranquil atmosphere.
Make sure to save room for desserts, such as the delicious pineapple fritters and rich ice cream, to round up your meal on a cool note with one of their cold beverages.
Address: 561 Oil Well Rd, Jackson, TN 38305, United States
18. Enjoy your evening to the fullest at Office Lounge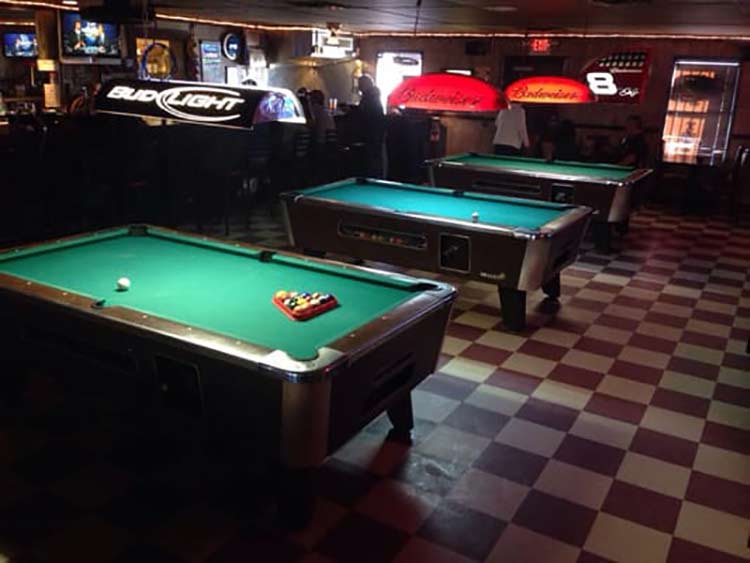 This tavern is great for hanging out with your traveling companions. Get your fix of local beer here, and sample some other tastes as well.
Relax and catch up with your pals over some delectable dishes and beverages.
Demonstrate your draftsmanship by hitting the bullseye. Take advantage of a fun karaoke experience to show off your vocal prowess, and sing along with the group at random to keep the night going.
Sing along to your favorite song from their huge song list, and keep the drinks coming for a night you won't soon forget.
Places Near Downtown Jackson
The following destinations are all only approximately 30 minutes away from Downtown Jackson and make for easy day trips.
19. Enjoy Tranquility at CHICKASAW STATE PARK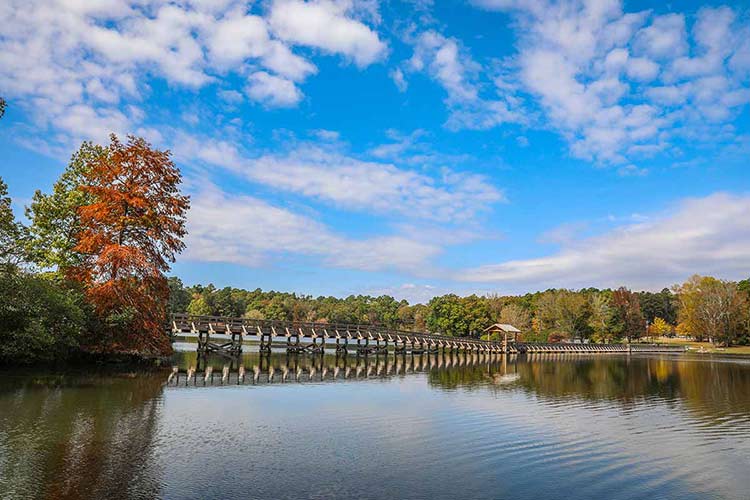 Chickasaw State Park, which is located outside of Henderson, is a great place to start exploring the wooded areas of Western Tennessee.
Along with hiking, biking, and renting kayaks, visitors may also ride horses through the park with Chickasaw Riding Stables, play golf at the Jack Nicklaus Signature Design Golf Course, and take a plunge in Lake Placid.
Spend the day birdwatching among the pines that line the area's walking trails or kayaking the park's two lakes.
Take advantage of one of the park's three campgrounds, each of which has facilities, if you're planning a weekend getaway. Rent one of the park's cabins for a comfortable forest experience if the weather is becoming chilly and you'd rather stay inside.
You will be only a short distance from one of Chickasaw State Park's greatest attractions because the cabins look out over Lake Placid.
20. Take the kids to TENNESSEE SAFARI PARK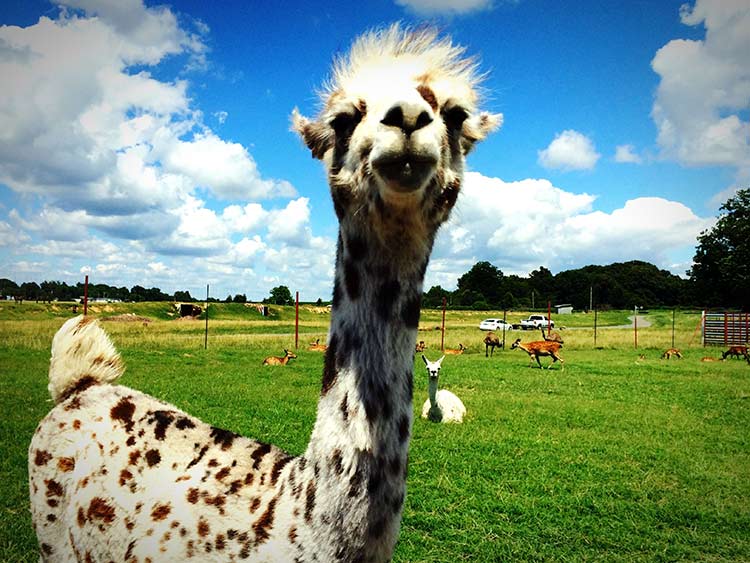 Tennessee Safari Park is a drive-through attraction that also provides a walk-through safari, the opportunity to get up close and personal with animals, and a petting zoo. It is situated not far from the town of Alamo.
The drive-through takes roughly an hour, and feed bowls for the animals are provided as you enter. Then, if you're up for it, take a stroll through the park, stopping to admire the aviary and feed Jackson the giraffe.
The Safari Park is located on a farm in Tennessee that has been in the same family since the middle of the 19th century. The park now has one of the largest collections of its kind in the entire nation.
The park stays open until 5:00 pm every day, with the last automobiles being permitted in an hour before it closes.
Make sure you allot enough time to explore the park's various features because there are gift stores and a refreshment stand that make this an all-day activity.
21. Visit the TINA TURNER MUSEUM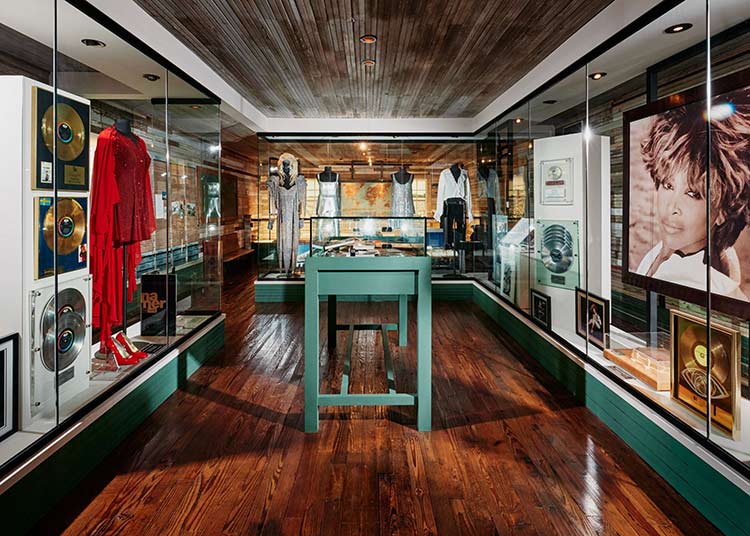 The Tina Turner Museum, housed at Brownsville, Tennessee's Western Tennessee Heritage Center, is a tribute to both the state's Delta region and the iconic performer.
The singer's former schoolhouse, which only has one room, now serves as a museum and is crammed with artifacts.
Turner's early life and later career are represented by artifacts which span a lifetime. The old schoolhouse furniture is still present, giving the exhibitions an unreplaceable authenticity.
The museum is close to Sleepy John Estes' former residence and is open from Tuesday through Sunday. This is a great place to include on any itinerary for Tennessee that highlights the state's many influential musicians.
22. Enjoy A Chill-sesh at Downtown Tavern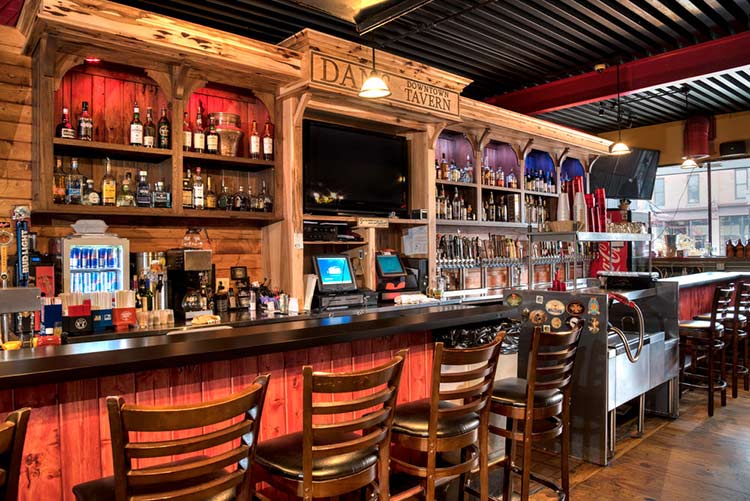 Jackson, Tennessee, has a lot to offer, from its booming art scene to its lovely state parks and rich natural beauty.
For one thing, the town does not have a good selection of beers. The Downtown Tavern steps in to help with that. According to the owner, this neighborhood staple is "Jackson's best-kept secret."
One of the best things about Jackson is that there is more than one Jackson, so call your pals and arrange a trip there!
Address: 208 N Liberty St, Jackson, TN 38301, United States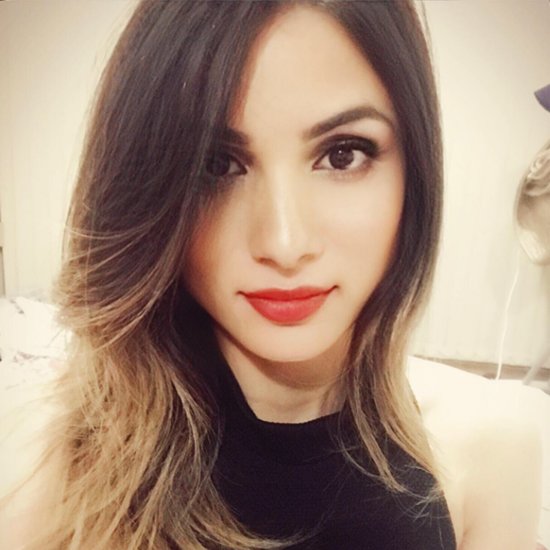 Hello, and welcome to Travel Crog, a site where I share my travel advice for your dream vacations. My name is Molly Martin, and I'm the founder and editor-in-chief of this site. I have a passion for travelling and exploring new destinations, and I want to inspire you to do the same. Six years ago, I left my job as an HR professional and embarked on a three-month trip around the world. It was an amazing experience that changed my life and perspective. Ever since then, I have been travelling as much as I can, and writing about the best things to do, see, and eat in every place I visit. Whether you're looking for a city break, a beach getaway, or a mountain adventure, I have something for you. Travel is not only fun, but also empowering and enriching. Join me on my journey and discover the world with Travel Crog. My motto is: "Life is short, travel more."