Schaumburg is a village in the state of Illinois, northwest of Chicago that frequently appears on lists of the "Best Places to Live in" in the United States.
Schaumburg is one of Illinois' safest neighborhoods, in sharp contrast to its violent neighbor Chicago. And has a long and colorful history that includes everything from aboriginal Americans to early German settlers.
Due to its close proximity to the large metropolis of Chicago, Schaumburg has established several attractions that draw tourists here.
Tours & Things to do hand-picked by our insiders
For a suburban area. Schaumburg has a lot to offer, from parks to performing arts, farmer's markets to sports, and shopping centers to festivals.
The Prairie Center for the Arts, the Schaumburg Park District, Woodfield Mall, International Sculpture Park, Trickster Art Gallery, and more are popular tourist destinations.
Each year, a large number of people visit parks and natural places like Volkening Lake, Campanelli Park, and Spring Valley. Additionally, Schaumburg is home to a bevy of kids' activities like Bison's Bluff Nature Playground, LEGOLAND Discovery Center, and Atcher Island.
Schaumburg probably has those activities available whatever you like, like, or desire. We suggest you confirm hotels and restaurants before your visit.
So read on to find out the must-visit places in Schaumburg, Illinois.
Things To Do In Schaumburg, Illinois
1. Visit Spring Valley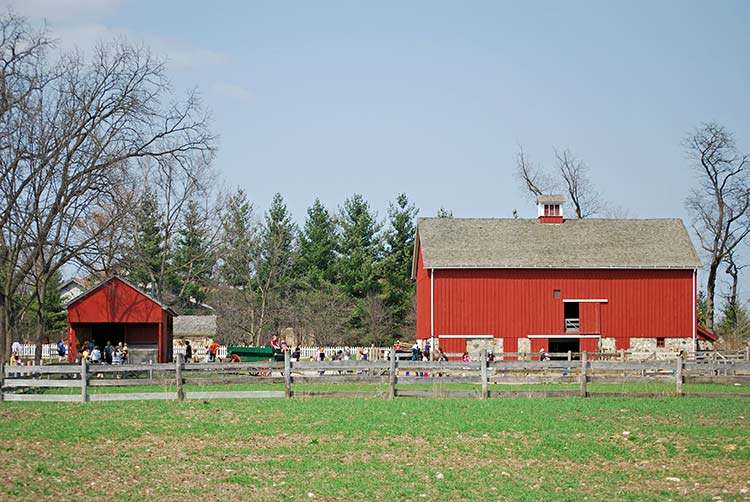 Spring Valley is a beautiful 135-acre area of native habitats, including wetlands, streams, woodlands, and open grassland. It is a great spot to get back in touch with nature and Schaumburg's past.
The destination bills itself as an outdoor museum where visitors can explore paths, snap pictures, create artwork, and see wildlife.
The area is abundant in waterfowl, deer, and passerine birds, and in late spring and early summer when the wildflowers are in bloom, it is a riot of color.
Below, we'll discuss some of Spring Valley's side attractions, like the innovative Bison's Bluff Nature Playground and the genuine Volkening Heritage Farm from the 19th century.
If you enjoy being outside, you can explore the many hiking routes that wind across the valley and take in the spectacular scenery.
Like this, Spring Valley features playgrounds for kids, walking and bike routes, a nature center, and so forth.
The Schaumburg Park District includes the Volkening Heritage Farm, which preserves a farm from the nineteenth century.
You can take in the displays here and engage in farming activities with your kids. On the other hand, you may see the local fauna while your children play in the vegetable garden at the Vera Meineke Nature Center.
2. Explore The Chicago Athenaeum International Sculpture Park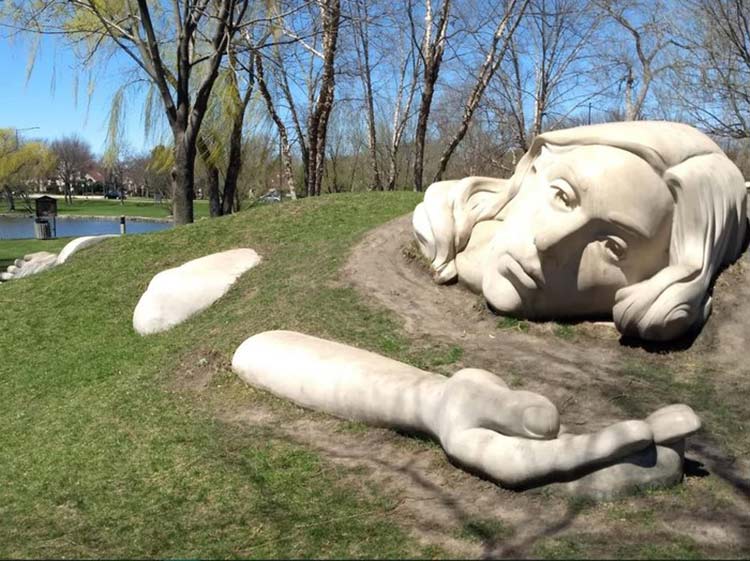 The only independent museum of architecture and design in America is the Chicago Athenaeum. It was founded in 1988 with the goal of fostering public appreciation for the ways that architecture and design have helped both man and his environment.
Although the Galena and Schaumburg sections of this Athenaeum are still in existence, the main campus is in Chicago.
The 20-acre International Sculpture Park in Schaumburg has greenery and a forest, and the sculptures are thoughtfully positioned to harmoniously merge with the park's natural environment.
The museum has hosted exhibitions of modern art from both local and international scenes, and these sculptures are a collection by renowned American and European artists.
Nina Levy, Dennis Oppenheim, Charles de Montaigu, Egil Bauck Larssen, and Jerzy Kenar are a few of the featured artists.
On the Village of Schaumburg website, there is a link to an interactive map that provides information on each piece of art, including its author and location.
3. Visit the Prairie Center for the Arts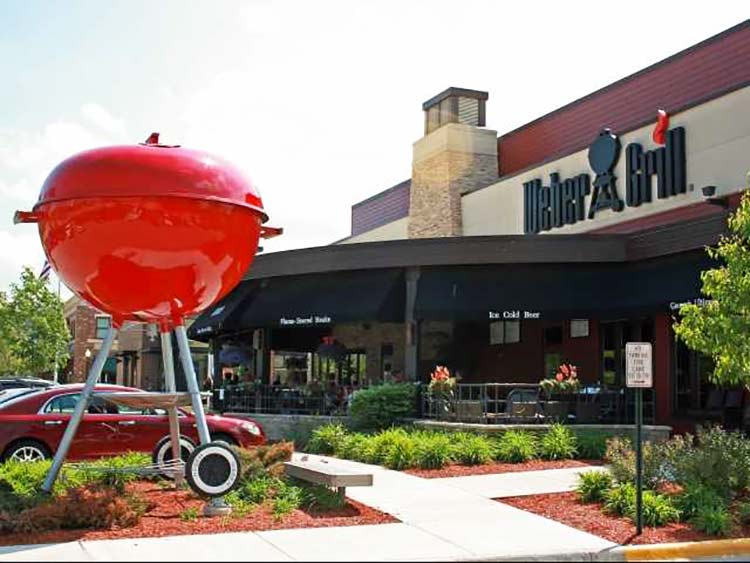 The Prairie Center for the Arts is one of Schaumburg's top tourist destinations for art lovers. This performing arts center is a must-see location in town because it often hosts a mix of national and international talent.
More than 440 people can be accommodated in the main theater in the center, which offers a cozy musical venue with captivating acoustics and excellent sightlines.
This means that no matter where you are situated in the theater, you will enjoy outstanding theatrical performances while seeing arts and crafts shows.
In addition, the Prairie Center is well known for its free summertime outdoor concerts. In addition, if you go between May and August, you can register for their yearly festival.
Live music, dancing, and other theatrical performances that suit all tastes are available here.
Another feature at the hub is the Herb Aigner Gallery, which hosts exhibits on a monthly basis. This implies that you'll see something new depending on the month you visit.
Additionally, you can enroll in quick music and dance lessons while visiting their youth programming facility.
Although there is no entrance price for the theater and most of its attractions are free, you can give to the administration to keep the theater's splendor.
4. Shop Till You Drop at Woodfield Mall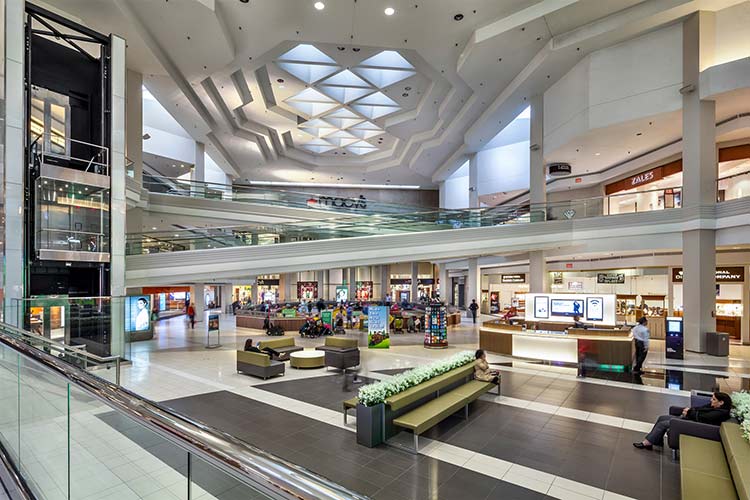 Enjoy a shopping spree in the enormous Woodfield Mall and bring home some amazing clothes, shoes, accessories, jewelry, children's clothing, cosmetics, and more.
From well-known department stores like Nordstrom and JCPenney to high-street labels like Zara and H&M to luxury boutiques like Coach, Michael Kors, BOSS, and more, the mall offers a variety of exciting shopping opportunities.
There are a ton of dining alternatives in this area, including casual restaurants like Chipotle, McDonald's, The Cheesecake Factory, Starbucks, Dunkin' Donuts, Subway, Burger King, and more.
You can be sure to enjoy yourself when shopping at Woodfield Mall because there are so many options available.
5. Explore Busse Woods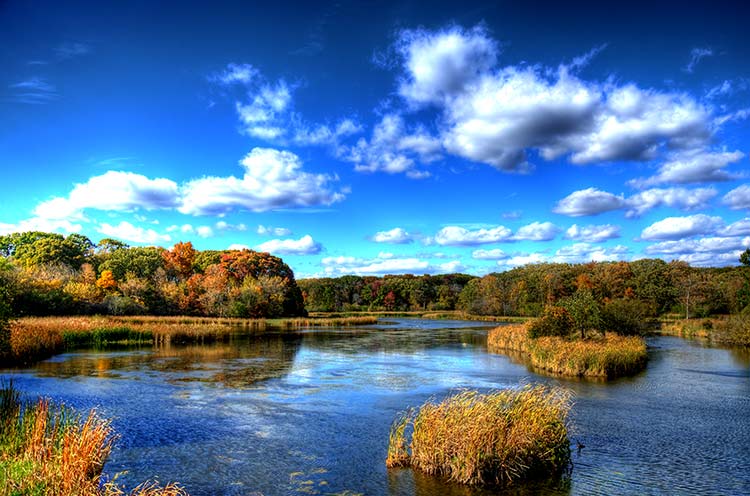 Schaumburg's Ned Brown Forest Preserve, often known as Busse Woods, is a well-known tourist destination. It is regarded as one of the best attractions in Schaumburg.
Amazing flora, an elk pasture, a sizable reservoir, energizing hiking routes, and more can be found in this preserve.
The preserve offers a variety of outdoor leisure activities, including boating, biking, fishing, and hiking. However, swimming is not permitted in the Busse reservoir.
Enjoy the breathtaking sights that the forests have to offer throughout the year. Additionally, it is a section of the larger Cook County Forest Preserve.
6. Laugh out loud at Chicago Improv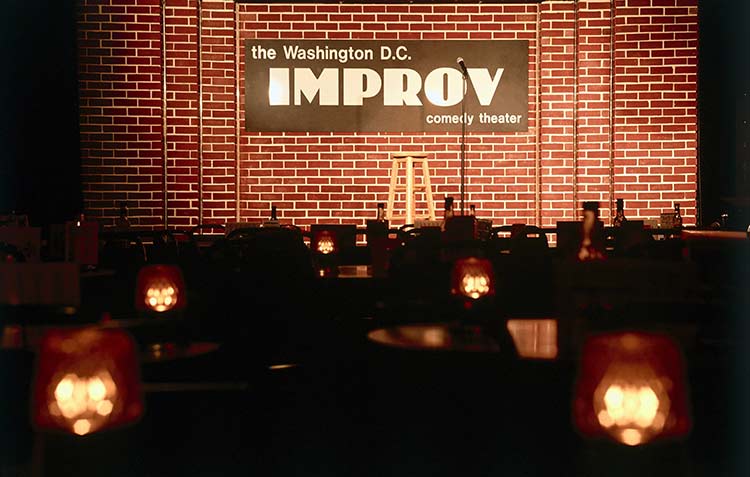 The best place to see stand-up comedy in Schaumburg is Chicago Improv. An eating option is available before the night's first concert, and late shows are presented every Friday and Saturday.
For a night of laughter and entertainment, stop by the Chicago Improv comedy club. Enjoy stand-up performances by known comics like Marlon Wayans, D. L. Hughley, Deon Cole, Gary Owen, etc. in this spotless, well-kept, and well-attended club, or take in the antics of up-and-coming talent on their open mic nights.
A full-service restaurant that serves both alcoholic and non-alcoholic drinks is also part of the club.
Diners for first shows must arrive 90 minutes prior to showtime, but the spacious, comfortable waiting area and bar allow guests to unwind and pass the time.
Every guest is required to purchase a minimum of two items, and they are given preferential seating. The enormous Chicago Improv can host gatherings and celebrations for up to 450 people.
There is also a private party room on the premises.
7. Go to Volkening Heritage Farm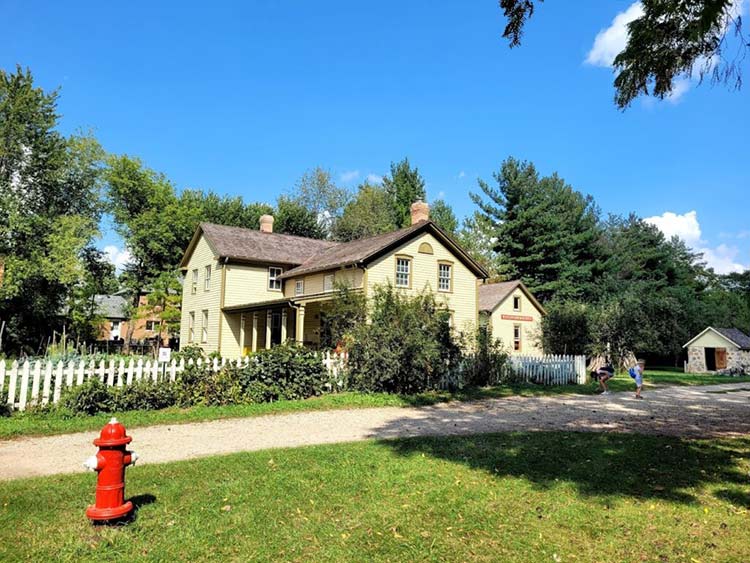 You can travel back in time to the early days of Schaumburg at this Spring Valley attraction.
The Volkening Heritage Farm recreates the lifestyle and customs of a rural German farming community in the 1880s.
At this historic site, visitors can take a tour of the farm buildings, help with chores, observe the farm animals, or just stroll around and enjoy the serenity of farm life.
At Volkening Heritage Farm, take pleasure in interacting with historically accurate interpreters while experiencing a slower pace of life.
Children will enjoy viewing and stroking domestic animals including horses, chickens, cattle, and pigs as you travel around the farm on an informational trail and interact with friendly docents dressed historically.
Visit the homestead and surrounding barns to see vintage farming implements and decor.
You can see demonstrations of traditional skills including cooking, farming, and harvesting depending on the season.
8. Learn Firefighting Activities at FireZone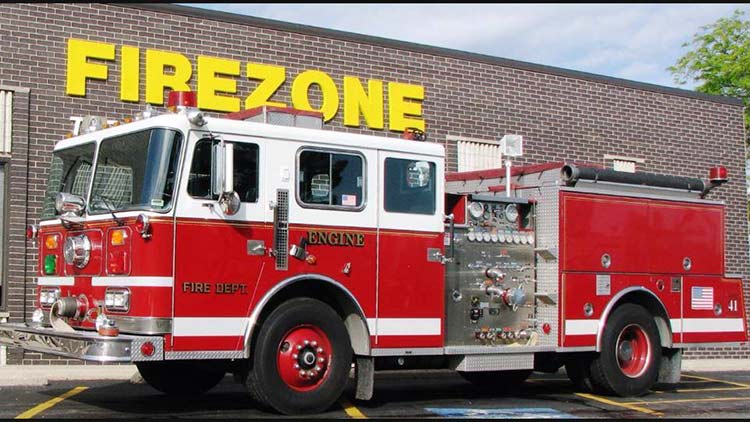 FireZone is among the most exciting attractions in Schaumburg, particularly for youngsters. This family-friendly establishment also welcomes adults.
Whether you want a drop-in time slot or an all-inclusive party, your kids may have a safe, entertaining time sliding down a fire pole, investigating fire cars, or having a good time in the playhouse at the fire station.
All of these are supervised by on-site firefighters. The firefighter-owned and -operated institution is a unique activity center with authentic fire engines, activity stations, demonstrations, educational exhibits, an obstacle course, etc.
The venue also hosts adult team-building activities and children's birthday parties.
9. Visit Trickster Art Gallery to discover native arts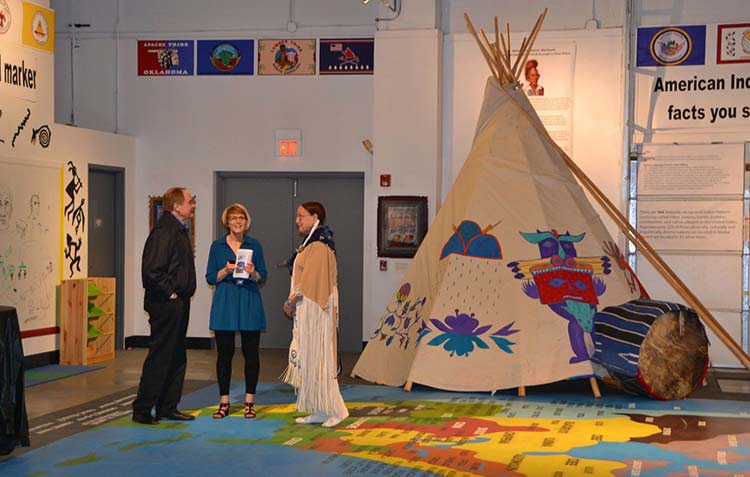 The 135 acres of green land that make up Spring Valley is a "living museum." And similar to other attractions, Schaumburg's Spring Valley is among the best places to go.
A log cabin, an imitation farm from the 1880s, a nature center, and more than three miles of hiking trails can be found in the park.
The visitor center contains lovely amenities like a library, an observation tower, and seasonal natural history exhibitions.
You may get a peek of what life was like in the 1880s in the rural German farming hamlet of Schaumburg at Heritage Farm.
During the wagon journeys, there are guides to assist you who are clothed historically.
Also available are birthday packages, hourly rentals of the nature center, log house, or fire pit for your upcoming picnic.
This means that adding what to do in Schaumburg for a romantic getaway to your list of exciting things to do in Schaumburg, Illinois, is highly advised.
10. Travel Back in Time at Medieval Times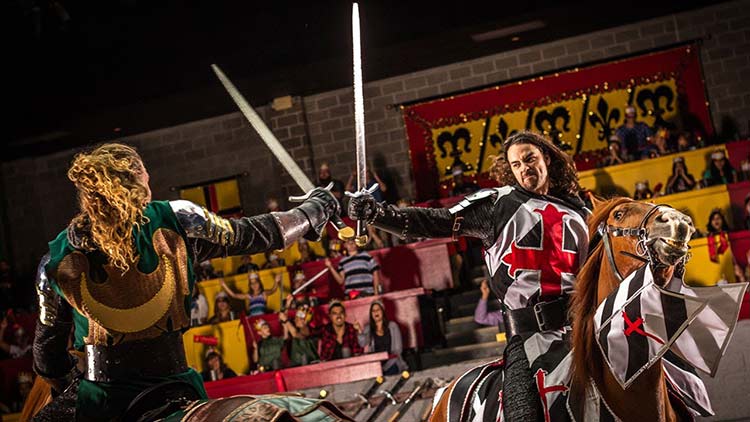 Due to the four-course feast offered here, which is in the manner of the 11th century, Medieval Times transports guests back to the Spanish Middle Ages.
One of the best places to be in Schaumburg is Medieval Times, one of the nine venues in North America.
In addition to the feast, there is a skill competition where knights, horses, falcons, and swords are all showcased.
The dinner is consumed without utensils in order to retain historical accuracy, much as it was in Spain in the 11th century.
At Schaumburg's Medieval Times, you may experience a special style of meal and show.
In addition to a two-hour performance of a jousting tournament with trained players using actual weapons, stunning horses, and even a falcon soaring overhead, this eating and entertainment establishment gives customers a four-course feast.
Before the entertainment begins, take a stroll through the Hall of Arms, which has elaborate medieval décor, armor, and coats of arms.
Or, if you're feeling daring, you might browse the Museum of Torture's collection of replicas of medieval torture tools.
Other beverages and vegetarian alternatives are available, and the cuisine is delicious. Medieval Times is a great venue to enjoy a traditional meal and entertainment experience that is enjoyable for the whole family.
11. Take a boat out on Volkening Lake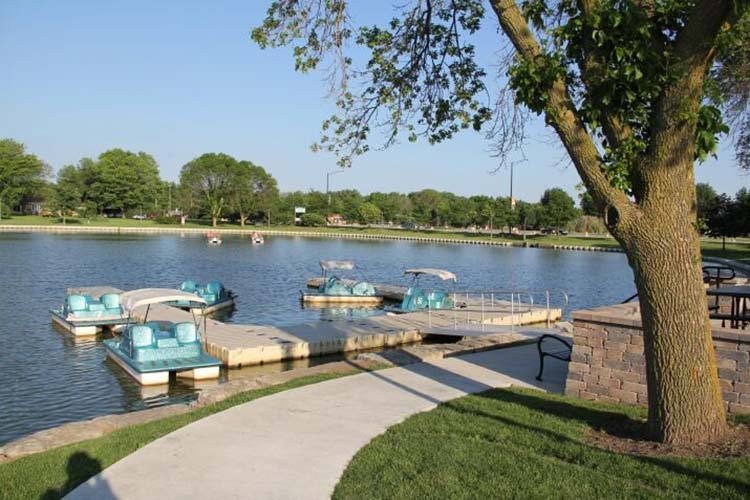 The lake is located near the Schaumburg Police Station on Schaumburg Road.
Enjoy a variety of enjoyable activities at the picturesque Volkening Lake, including fishing, strolling, exercising, picnicking, canoeing, and boating.
On a gorgeous bright day, boating is a great activity on the scenic Volkening Lake. Two- or four-person paddle boats and canoes, complete with life jackets, are available for rent at the lake's boat pier.
While boating at Volkening Lake, you may see the local birds, take in the scenery, and have a relaxing time with your family or friends.
A park surrounds the lake and provides lovely views. Any of the chairs around the lake are a great place to relax while reading a book or taking in the scenery.
It's ideal if you also want to go for a cool stroll. In this park, just close to the lake, there is an outdoor fitness facility that offers stunning views.
12. Fun Things To Do Near Me at the Legoland Discovery Center Chicago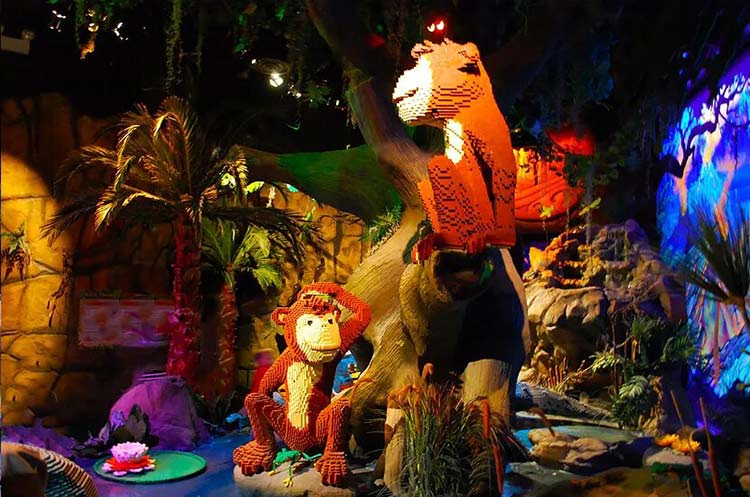 The Legoland Discovery Center should not be missed if you're not in the mood for outdoor amusement and are seeking for things to do in Schaumburg today.
This indoor entertainment complex, which is specially made for families with young children, is one of the most well-liked tourist destinations in the area.
That does not imply that there are no options for grownups, though. You may unleash your inner artist by utilizing all the lego pieces you want to create masterpieces.
In addition, the center has exhilarating rides with a Lego theme that are sure to make your kids scream with delight.
In addition, there is a Lego store where you can get presents for your kids and a coffee shop where you can reward yourself after a good day.
The cost of admission to the Legoland Discovery Center is about $20 per person, plus any additional costs associated with the activities you choose to participate in.
The facility functions as a fantastic indoor attraction for families visiting on vacation.
13. Shop Fresh at Schaumburg Farmers Market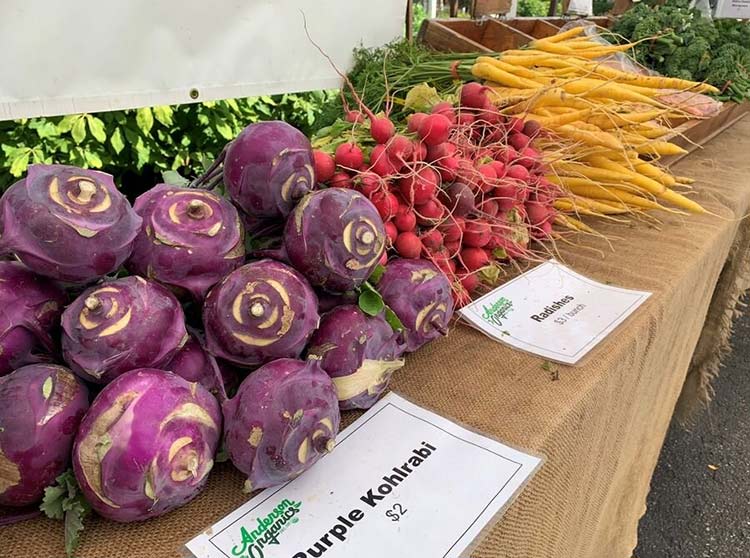 Meet the local farmers of Schaumburg as they assemble to offer their farm-fresh produce, flowers, dairy products, plants, poultry, and plants at the Schaumburg Farmers Market.
This producers-only market, which takes place on Friday mornings from the beginning of June until the end of October, is a much-anticipated summer staple.
You can get pasture-raised beef, organic fruit and vegetables, freshwater fish, eggs, cheese, delicious baked goods, locally made cosmetics, honey, pickles, homemade salsas, and a variety of other products all sourced from the area.
Additionally, the market has a small food court where you can get anything from crepes to freshly roasted coffee.
You can take these to the next-door Schaumburg Town Square for a picnic by the pond.
The farmers market is located in the Trickster Cultural Center's parking lot and attracts local customers as well as tourists who come to conduct commerce specifically tailored to their needs.
Other locally produced goods, such as freshly baked foods, coffee, lemonade, pasta, olives, and many other things, are also on sale. Both tourists and residents will find this market to have a lot to offer.
It is open every Friday from 7 am to 1 pm from June through October.
14. Catch a Match at Schaumburg Boomers Stadium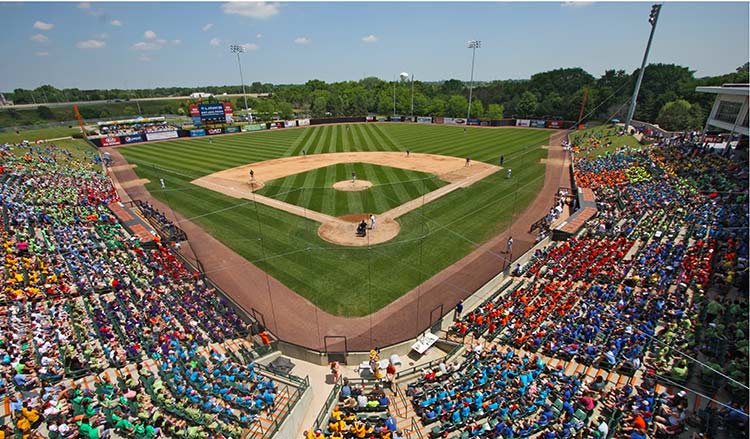 In Schaumburg, a professional baseball team plays at Wintrust Field, which is also home to the village's Metra station.
Boomers Stadium in Schaumburg is appropriately named after the illustrious Boomers baseball team since it serves as their home field.
Make sure to attend a game if you're in town during the gaming season because it's one of the top things to do in Schaumburg.
The enormous stadium contains 16 opulent suites for distinguished guests and can accommodate more than 5,000 spectators.
In addition, they build countless bleacher seats so that spectators can enjoy a fantastic game-watching experience on the lawns.
This 7,365-seat stadium opened in 1999 for the now-defunct Schaumburg Flyers, who were dissolved in 2010.
The Schaumburg Boomers made their debut in the independent Frontier League in 2012 after a brief hiatus.
The Boomers have won three league championships and two division titles in the last ten years, and their squad is filled with former and undoubtedly present big league talents.
With reasonably priced tickets, plenty of entertainment in between innings, and a packed schedule of kid-friendly theme nights, Wintrust Field is a great spot for families to watch baseball.
15. Visit the Schweikher House
 

View this post on Instagram

 
The trailblazing home and studio for the Mid-Century Modern architect Paul Schweikher is the only Schaumburg structure listed on the National Register of Historic Places (1903-1997).
The Schweikher House, built for the architect and his family in 1938, served as their home for many years.
This wood and brick building blends eastern and western cultural sensibilities and still seems modern due to its square angles, low profile, and graceful breezeway that separates the living and working sections.
Regular tours of the Schweikher House go up to 75 minutes, giving you plenty of opportunity to take pictures and explore the lush surroundings.
16. DJ nights at Drink Nightclub
 

View this post on Instagram

 
Drink Nightclub is the place to dance the night away to the finest DJs in town! Drink Nightlife offers cutting-edge nightclub alternatives like indoor and outdoor party areas that come alive to the sounds of the top DJs, along with mouthwatering food and scrumptious drinks.
The outdoor patio area overlooks a lovely lake, and the DJ nights have the best sound system in town in addition to fantastic laser lights. So grab your friends and have a good time at Drink Nightclub.
17. Pay a Visite to Wood Library-Museum of Anesthesiology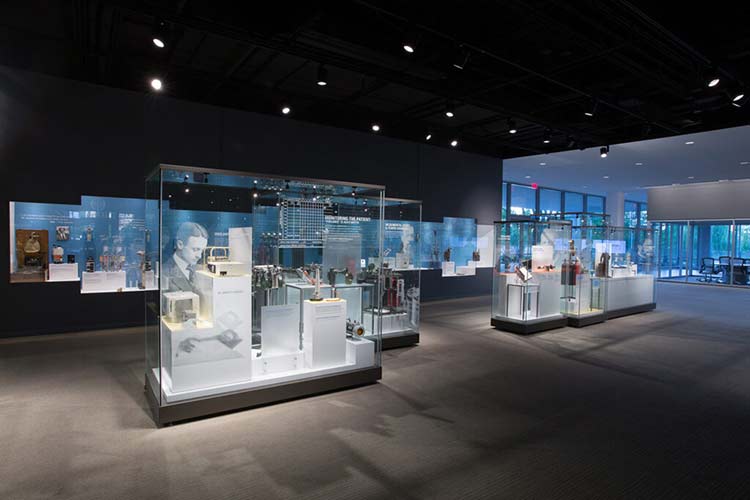 A whole range of information on anesthesiology is available at the Wood Library-Museum of Anesthesiology. This museum displays books, objects, tools, multimedia, and images.
It also hosts odd exhibitions and provides reference services via a variety of channels, including phone, email, and in-person.
The main library is centered on the history of anesthesiology and is filled with photos, biographies, books, and scholarly journals.
Additionally, visitors can peruse the audiotape and interview collection in the John W. Pender Living History of Anesthesiology multimedia collection.
In addition, the display provides a thorough timeline for the industry. This demonstrates significant turning points like the first in-person demonstration of modern anesthesia by dentist William Morton and surgeon John Collins in 1846.
The book room is a rarely closed location. However, visitors can gain access with advance permission from the museum management.
18. Sports at Wintrust Field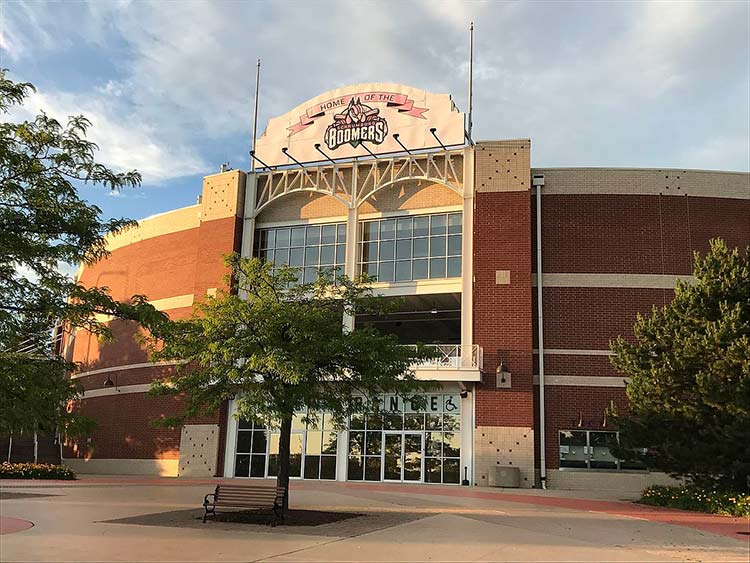 The Schaumburg Boomers of the Frontier League play their home games primarily at Wintrust Field. The stadium can hold 7365 spectators, with an additional 900 able to sit along the foul lines in a designated overflow area.
The Wintrust Field should be a must-see attraction for sports fans while in Schaumburg. The stadium offers several options for your next outing with pals.
The Schaumberg Club, the Miller Lite Deck, and opulent suites are available (for 18, 25, or 35 people).
Every rental space features a banquet or an unlimited buffet and provides stunning views of the field.
Additionally, birthday packages and catered picnic parties for groups of 25 people or more are available.
19. Bison's Bluff Nature Playground is one of the Fun Things To Do With Kids in Schaumburg Il
You can take your kids to the kid-friendly Bison's Bluff Nature Playground, where there are many enjoyable things to engage them in.
There are several fun-themed zones, including a music zone where kids can play with large chimes or drums and a pretty spectacular climbing area in the manner of a jungle playhouse.
There is also a little rock stream that kids may wade in. Adults can meander through the several walking routes in this park while keeping an eye on their children's play from a seating area.
Your kids will enjoy spending some time at Bisons Bluff Nature Playground.
20. Karaoke Night at The Hideout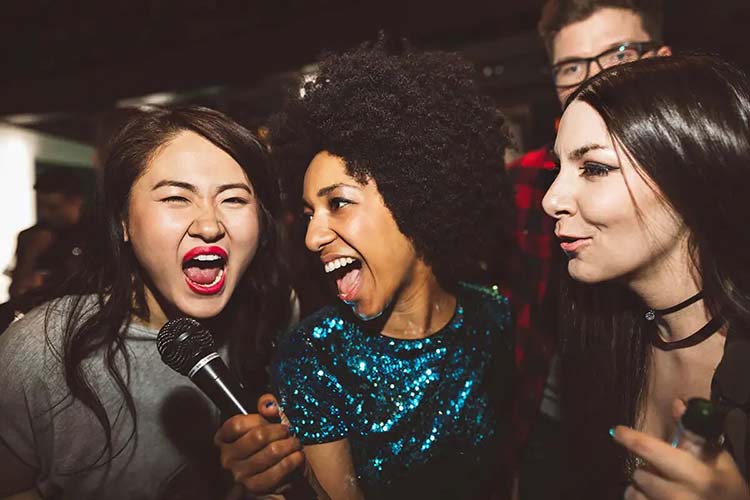 The Hideout is one of the best locations to go if you want to enjoy the nightlife while you are in Schaumburg.
You can unwind with your loved one at the Hideout while taking in a live karaoke performance from the stage after a stressful day.
It's a terrific place for a nighttime date, and you may participate actively. Without getting up from your chair, you may view, search, and email your songs to the karaoke DJ using their interactive songbook.
Users are free to use it as often as they wish because they have the option of saving their favorites to a list. The Hideout has a relatively affordable menu and draws very entertaining crowds.
Plan Your Trip To Schaumburg
It's a terrific idea to spend your holiday in Schaumburg. Every season offers a variety of thrilling things to participate in.
With so many events and attractions, all in one location, the Illinois village of Schaumburg is a fascinating place.
There are numerous attractions there, including museums, art galleries, parks, nightclubs, Asian restaurants, halal eateries, and entertainment venues.
All you need to do to have a great time with friends, family, or by yourself is arm yourself with our list of the top things to do in Schaumburg, Illinois.
The many comedy clubs, nightclubs, specialty dining establishments, and pubs support this idea for both daytime activities and nightlife.
Therefore, why not begin organizing your trip to Schaumburg? It would be a fantastic opportunity. Don't forget to include your loved ones, and this article is always available if you need some help.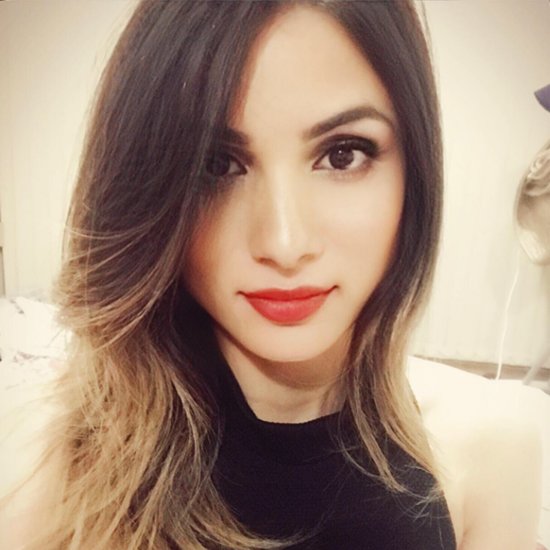 Hello, and welcome to Travel Crog, a site where I share my travel advice for your dream vacations. My name is Molly Martin, and I'm the founder and editor-in-chief of this site. I have a passion for travelling and exploring new destinations, and I want to inspire you to do the same. Six years ago, I left my job as an HR professional and embarked on a three-month trip around the world. It was an amazing experience that changed my life and perspective. Ever since then, I have been travelling as much as I can, and writing about the best things to do, see, and eat in every place I visit. Whether you're looking for a city break, a beach getaway, or a mountain adventure, I have something for you. Travel is not only fun, but also empowering and enriching. Join me on my journey and discover the world with Travel Crog. My motto is: "Life is short, travel more."