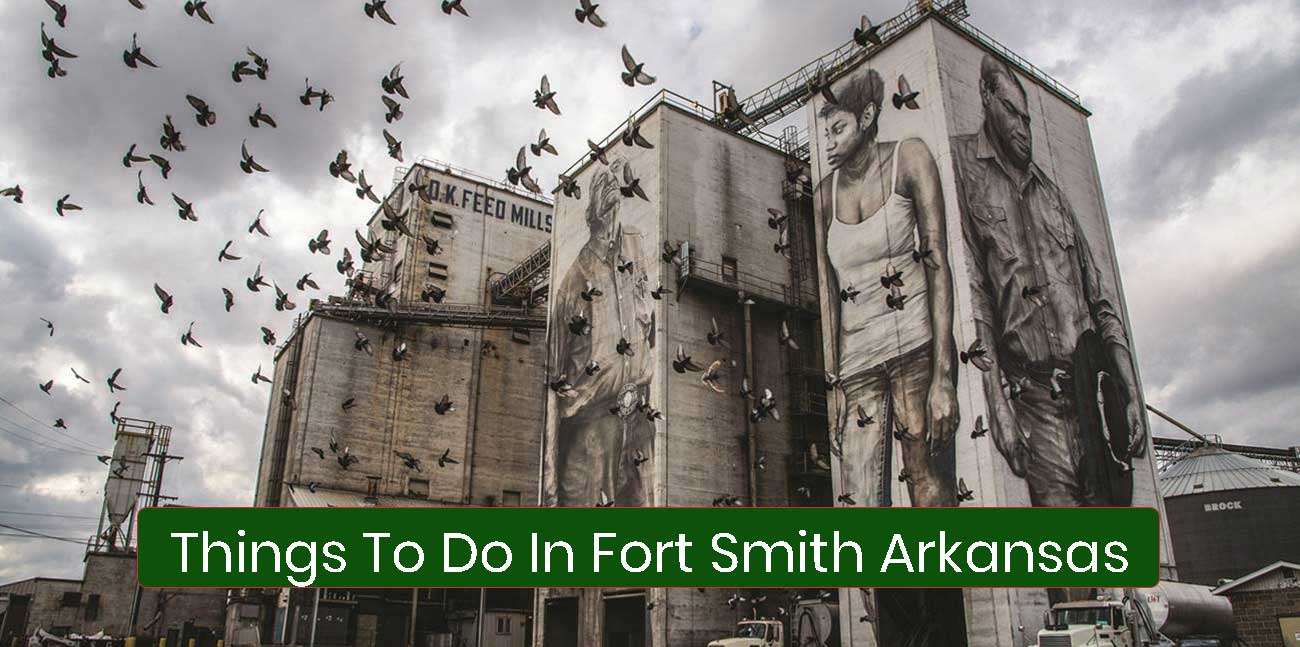 Founded in 1817, Fort Smith is a picturesque city located in the Arkansas River Valley, just minutes from the Oklahoma border. It has a population of 80000. W
Whether you are looking for a quick road trip or a fun weekend getaway, this beautiful city may just be the answer for both. It has so many parks and perfectly decorated places to take a stroll during the day or visit at night. This city is an exciting place for history lovers and art enthusiasts. Discover the local history, learn about the tradition and culture, see the architectural beauties, there's so much to do in this area.
Tours & Things to do hand-picked by our insiders
To make your trip fun and exciting, we have compiled a list of the 15 best things to do in Fort Smith Arkansas.
1. Fort Smith National Historic Site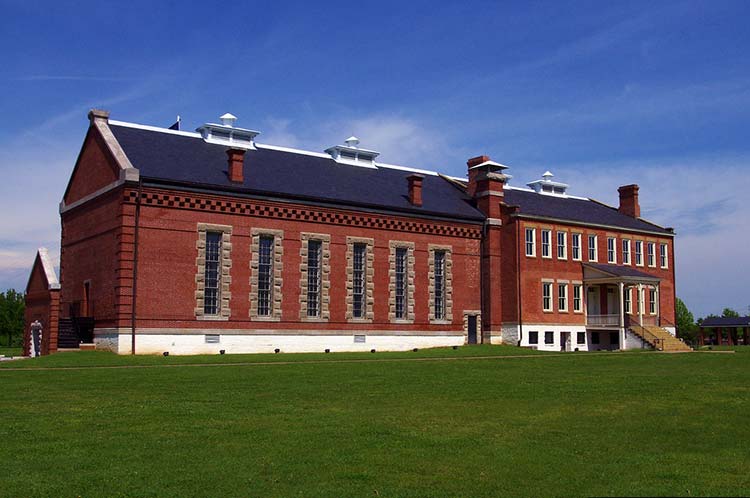 If you're looking to go somewhere with amazing views of history and heritage, this is a park that will provide you with plenty of things to see and do.
You'll get a glimpse of frontier life, stories of soldiers, and other interesting tidbits about this part of the country.
When it comes to the history of Fort Smith, the Fort has an impressive list of accomplishments to its name. The fort was established in December 1817 and since then, it's preserved its history from it's establishment till the final days of Judge Isaac Parker, who secured pensions for veterans and worked on fair treatment policies of the tribes residing in the Indian Territory.
This historic site is near the banks of the Arkansas River, and it's a great place to visit. It's in the former jail buildings or courthouse, which is where you'll start your journey at the Visitor Center.
It's best to spend at least an hour going around the site, exploring the commissary building, seeing the exhibits that highlight the role of Fort Smith in the expansion of the west, and checking out the reconstructed gallows and remnants of the old courthouse.
It's a good idea to get out and about and do other things in the park, including walking to the river loop trail, visiting the museum gift shop, and exploring the parade ground.
If you've never been to the Natural Bridge State Park, don't miss the opportunity. You'll want to take a walk along the path that leads to the Arkansas River.
2. The Clayton House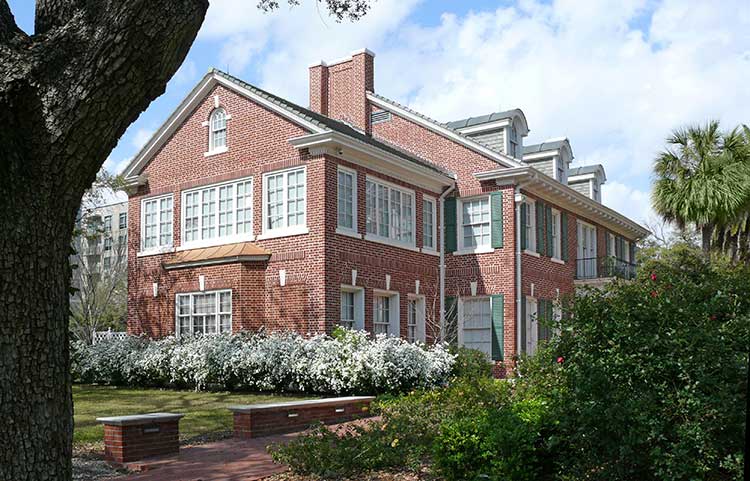 The Clayton House is one of the oldest buildings in downtown Santa Monica. It was built in 1882 in Victorian-era architectural style.
When the mansion first opened as a historic house museum in 1977 after several years of restoration works, it was a single-story brick house with a gambrel roof. Today, it's a three-story red brick house with a gambrel roof.
The Clayton House is a beautiful old home that has been restored to its original grandeur and has artifacts to remember the good times of the past. It has a museum and gift shop full of goodies from all eras.
This mansion is perfect for holding private get-togethers and elegant wedding ceremonies. Its extensive grounds and elegant style make it the perfect venue for memorable events.
Go visit the Clayton House and learn about the history of this old house. You'll see the historical items on display, exhibits that highlight important events in the history of St. Louis, and more.
3. The Chaffee Barbershop Museum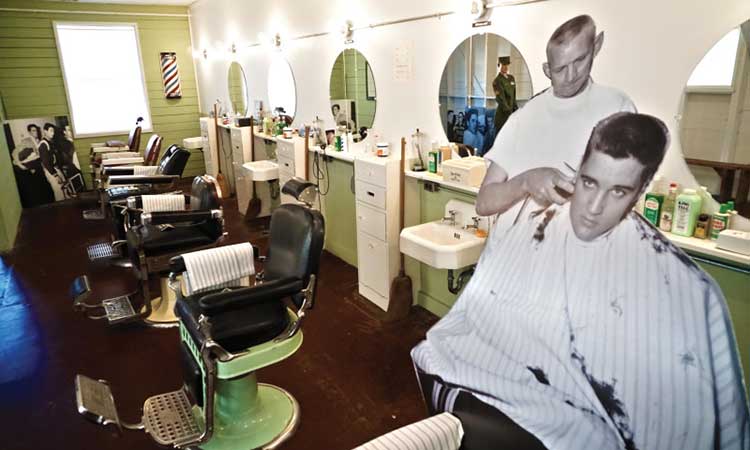 The best place to visit in the heart of the Chaffee Crossing museum district is the Chaffee Barbershop Museum.
The place is famous because it was where Elvis Presley had his iconic visit to the military. It's a real tribute to his service to the country that he wanted to be able to meet his heroes in uniform. The "haircut heard around the world" was started by a British barber named Joseph E. Garson.
As it's located in the heart of Chicago, the visitors will discover the history of Chicago's legendary salons where the men of WW2 enlisted for their military buzz cuts, a momentous part of their lives.
The Visitors Experience gives new meaning to the phrase "A good haircut makes the man". Thousands of US Army enlistees received their army buzz cut. Take advantage of this once-in-a-lifetime opportunity to experience an authentic, 1950's barbershop atmosphere at this popular attraction.
There's a barbershop museum on Fort Chaffee that's filled with pictures, artifacts, and memorabilia documenting the history of Fort Chaffee.
This is the most complete barbershop museum in the world.
4. Creekmore Park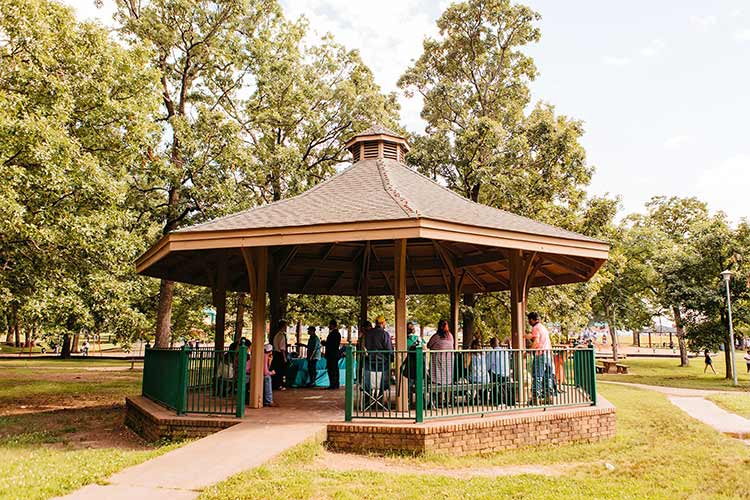 Fort Smith's downtown area has Creekmore Park, the city's best place for relaxing and trying out different recreational activities. It has an 18-hole golf course, tennis courts, and a swimming and diving facility.
In addition to a small restaurant, a small gift shop, and a small gym, there's a large community center in the park where you can have meetings, gatherings, birthday parties, reunions, and other types of events.
There's an Olympic-sized swimming pool outdoors and a shallow-depth splash area for kids, so families with young children will be able to spend a great day together at the pool.
If you want to experience some peace and tranquility in a beautiful setting, go to the Creekmore Park Loop, a one-kilometer loop used for walking, hiking, running, and other nature trips.
5. Fort Smith National Cemetery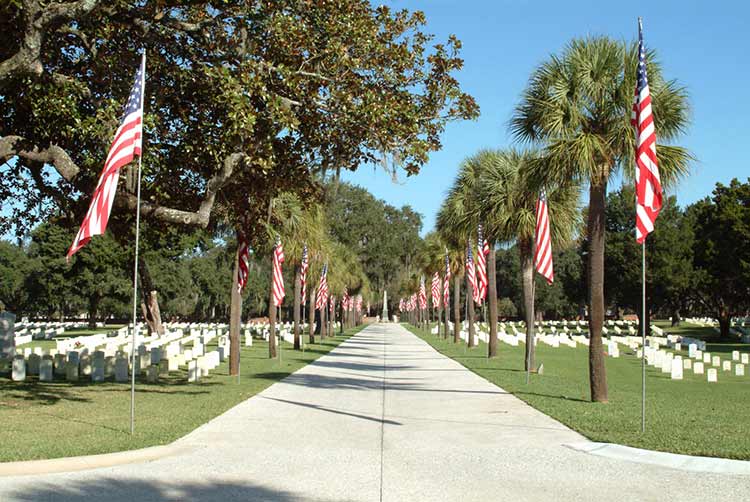 The oldest national cemetery is Fort Smith National Cemetery, which was established in 1867. It began as the first military outpost into a small post cemetery.
It was originally established to provide space for the temporary graves of soldiers from the Indian Wars.
The burial at the national cemetery is open to those who served in the US armed forces. This includes the members of the US army who have met the minimum year of active duty.
The cemetery is now about 32 acres, and the government placed it on the National Register of Historic Places in 1999.
The custom of burying the dead with the head facing east (to say prayers for them) is common in most countries, but not in Arkansas, as a result of which they have monuments in these communities with inscriptions facing west.
6. Fort Smith Farmers' Market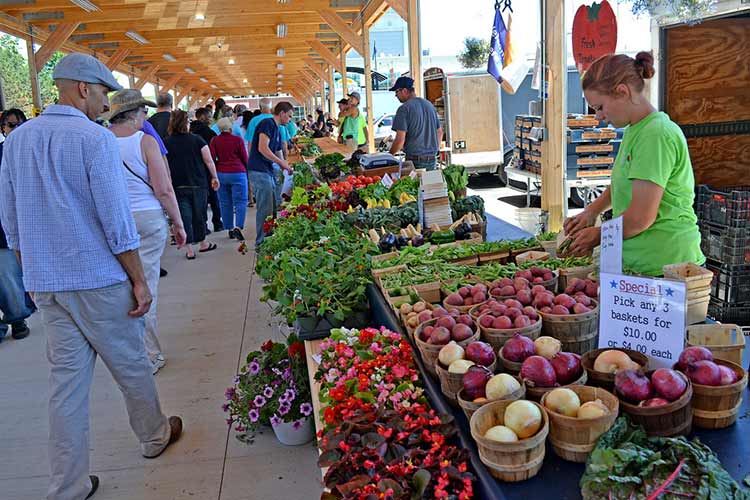 There are a few places to buy local products in the area. A great place is the Main Street, Farmers Market. It's
located on Garrison Avenue and is open year-round. They've got all kinds of locally produced products and foods.
This year's annual Fort Smith Farmers' Market is back for another season of locally grown products. Stop by to buy fresh local jams, honey, coffee, and produce.
With more than 90 merchants each day, there's plenty of fresh produce, baked goods, organic eggs, homemade candies, and much more to satisfy every food craving.
Local musicians and community organizations set up live street performances to serenade the tourists and the public every Saturday.
It is open from 7 AM to 12 PM on Tuesday, Thursday, and Sunday.
7. Fort Smith Trolley Museum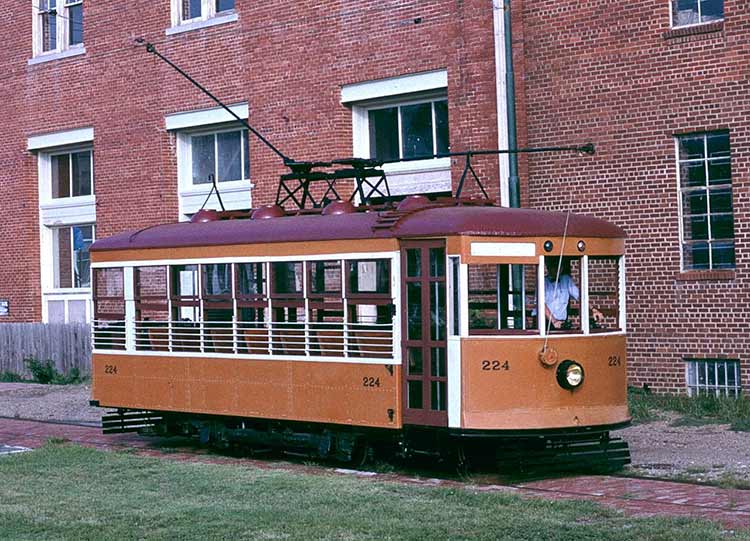 Located on South 4th Street downtown, the Fort Smith Trolley Museum is within walking distance of the convention center, so it's a convenient place to visit if you have a few hours to spare.
If you want to visit the London Transport Museum, you don't have to wait until it's open for business. You can always see the old-time trolleybuses on display, even if you can't go inside to see them in action.
They provide a glimpse into the history of transportation in those cities. The staff is very friendly and happy to help out kids and families.
8. Fort Smith Brewing Company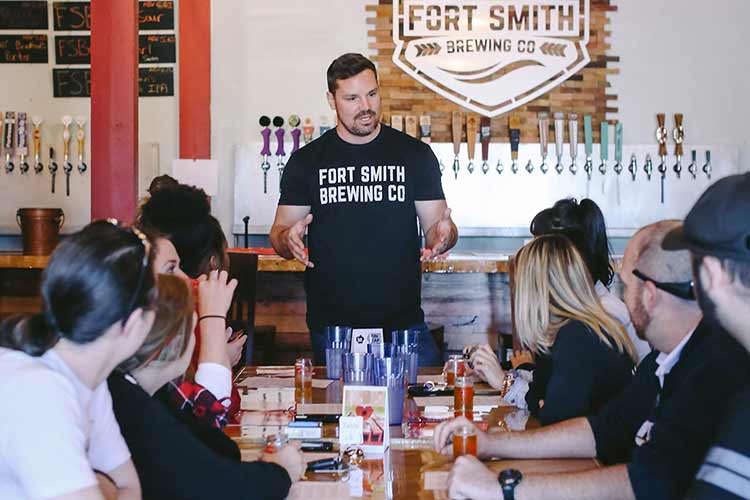 Fort Smith Brewery Company is the only brewery in the area. It makes a variety of craft beers including pale ales, IPAs, brown ales, Saisons, porters, stouts, and seasonal beers.
They make their products available to home-brewers so that anyone who wants to brew their own beer can do it. You're not going to be able to drink your favorite beer at home and not want to share it with your family and friends, so why not try one of these pubs? They'll offer you a cozy, comfortable environment to enjoy your favorite beers.
There are only two brewpubs in the state of Arkansas. One of them, Fort Smith Brewing Company, doesn't open every day. Make sure that you check the website or call ahead before going.
9. Fort Smith Regional Art Museum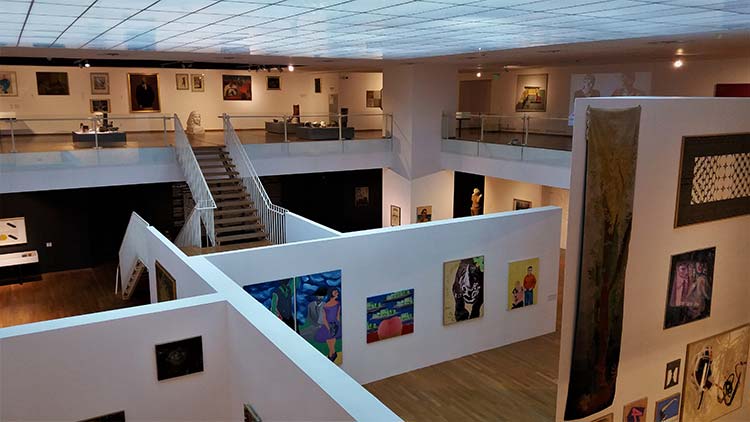 The Fort Smith Regional Art Museum exhibits the largest collection of fine art in northwest Arkansas.
The museum's origins date back to the 1950s; it has been displaying the art of local and regional talents ever since.
There are several different ways to become a part of the community, but they mainly do it through different cultural and social events and a world-class collection of art.
It's an exciting time to visit Fort Smith's regional art museum. With thousands of pieces of artwork on display from local artists, you're sure to find something you'll love.
10. The Park at West End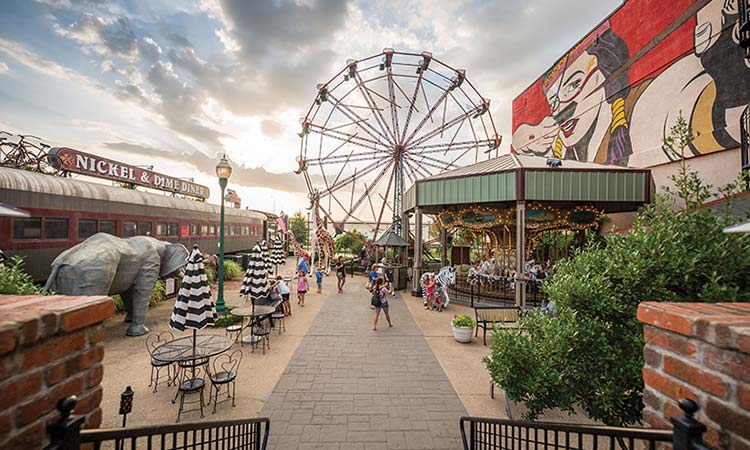 One of the area's main attractions is The Park at West End. It even has a Ferris wheel from the 1935 World's Fair that has been leftover from the event.
You can walk around for hours, but it's also nice to sit and enjoy a cup of coffee while you walk around.
For families, the carousel and vintage vehicles are a must. But if you're more of a thrill-seeker than a history buff, there are plenty of other ways to pass the time.
11. Massard Prairie Battlefield Park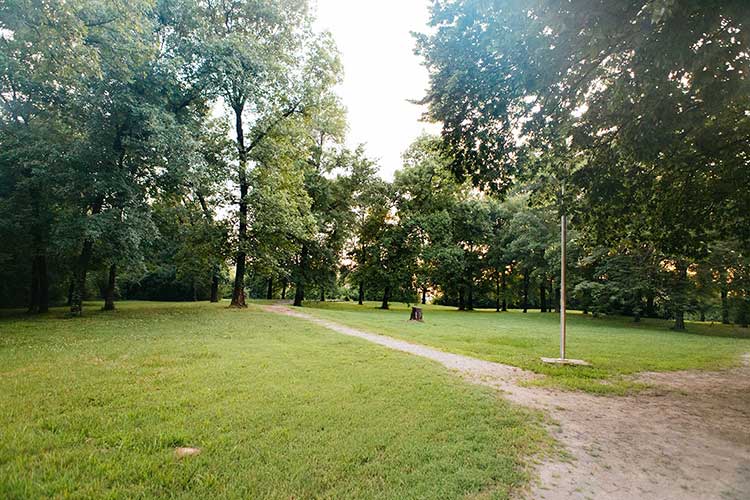 Visitors will get a fascinating look into the Civil War era at the Massard Prairie Battlefield Park. It offers an amazing view of the Civil War battlefield and the area's rich past.
The park is staffed by enthusiastic and knowledgeable docents, who often take a moment to chat with visitors as they stroll through the gardens. You might even be inspired to pick up a few books or souvenirs to take home as you exit the gardens.
This land has a long history of the battle and it's still a place where people get injured and killed today. Many of the graves are filled with the bodies of the men who died in these brutal clashes.
Depending on where you're staying, the walk may be long or short. It's a good idea to plan ahead and make sure you have the necessary walking shoes and other things to carry with you if you're going to be taking a walk to the site.
12. Riverfront Park Events Building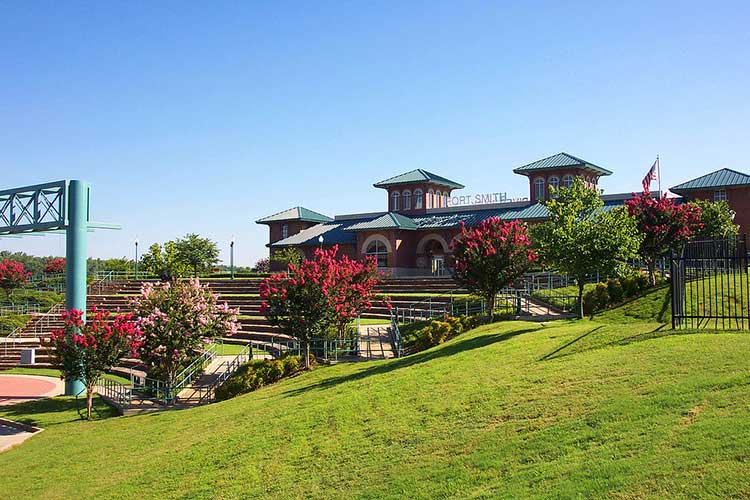 The Park's Events Building is about five blocks away from Miss Laura's Visitors Center. It sits near the Arkansas River and is steps away from the visitors center.
This is an amazing complex. It consists of the Riverfront Glass Pavilion, which has a panoramic view of your surroundings, the Riverfront Park Amphitheater, which has hosted many famous performers, and other smaller event areas equipped with amenities such as a fully-equipped kitchen.
Whether you're looking to celebrate a major holiday or just have a nice time with your friends and family, there are numerous festivals that are held in Seattle every year, and which attract people from all over the United States.
Be sure to make plans to attend the Bluegrass & Blues Festival in Lexington, Kentucky, and the Peacemaker Music & Arts Festival in Danville, Virginia.
13. Rolando's Restaurante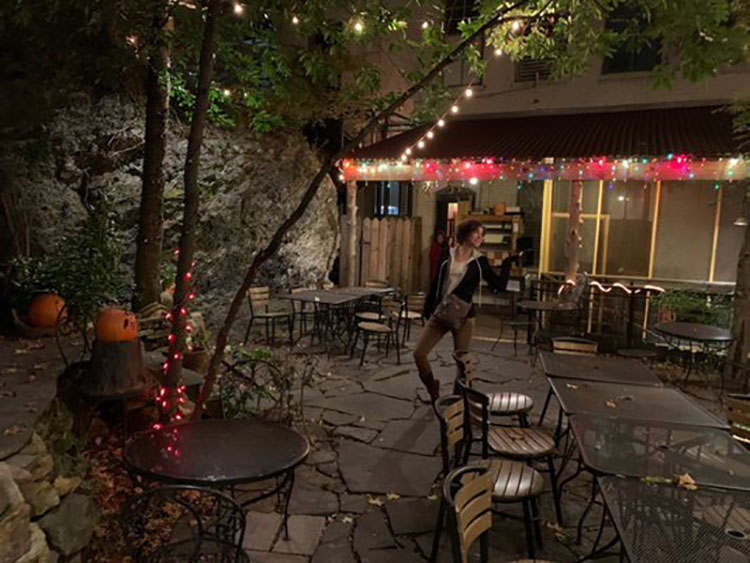 The restaurant, named after the late Dominican singer Rolando "El Canario" Alarcon is sure to bring your taste buds on an extraordinary culinary journey.
It's located in the beautiful historic downtown area. The old brick building that houses the restaurant dates back to the 1850s and has been home to antique stores, taverns, and several other businesses.
They have some of the most exotic food options that include shrimp quesadillas, their handmade tamales, their Platos De Aventura, which combines enchiladas, quesadillas, tamales, taquitos, black beans and rice, and guacamole, and their homemade chili.
14. Fort Smith Coffee Co.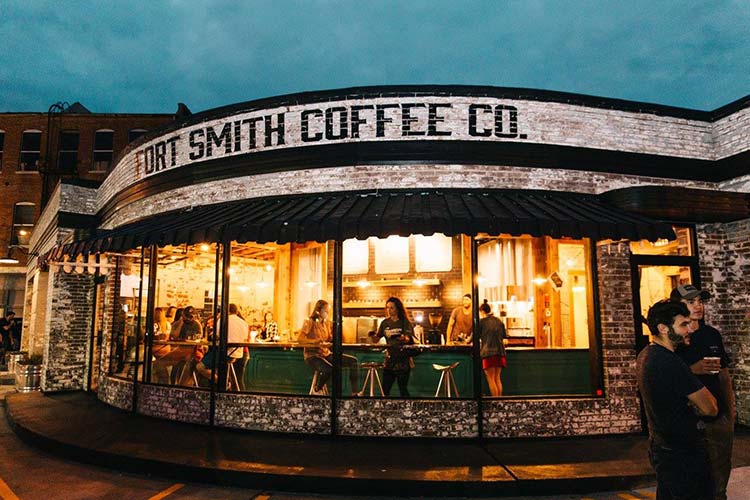 Stop in for a latte or cup of tea. This locally and family-owned is a stylish place to stop for coffee, tea, or a baked treat. Sip in a cup of hot chocolate whilst admiring the charming city will make your trip.
15. Doe's Eat Place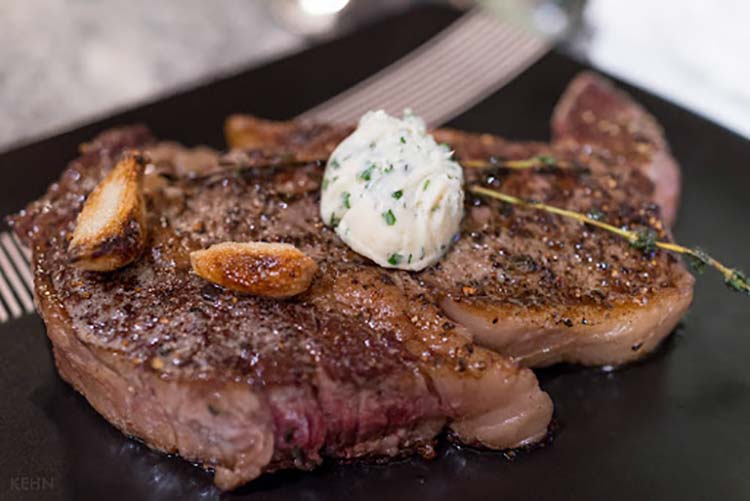 The fresh-cut steaks, broiled & fried shrimp, and delta hot tamales at Doe's Eat Place are mouth-watering. These aren't just standard "doughnuts" – they're fried doughnut-like rolls with a spicy, savory meat filling!
They're served on an iron griddle and served with a side of honey mustard sauce, or you can add a slice of cheese to make it more of a sandwich.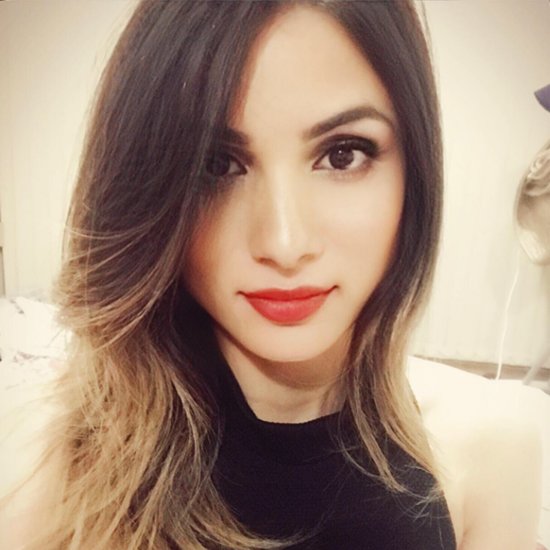 Hello, and welcome to Travel Crog, a site where I share my travel advice for your dream vacations. My name is Molly Martin, and I'm the founder and editor-in-chief of this site. I have a passion for travelling and exploring new destinations, and I want to inspire you to do the same. Six years ago, I left my job as an HR professional and embarked on a three-month trip around the world. It was an amazing experience that changed my life and perspective. Ever since then, I have been travelling as much as I can, and writing about the best things to do, see, and eat in every place I visit. Whether you're looking for a city break, a beach getaway, or a mountain adventure, I have something for you. Travel is not only fun, but also empowering and enriching. Join me on my journey and discover the world with Travel Crog. My motto is: "Life is short, travel more."