Simply saying the name Santa Barbara conjures up pictures of stunning beaches with palm trees. With its towering, slender palm trees, never-ending views of the ocean, and lovely sandy beaches, Santa Barbara epitomizes the ideal California beach city. However, Santa Barbara is more than just a seaside town.
Santa Barbara, which is sometimes referred to as the American Riviera, is situated in the southern portion of California's Central Coast and is framed by the magnificent Santa Ynez Mountains and the Pacific Ocean. The most significant historical sites in the city also serve as memorable tourist attractions.
Discover all the best things Santa Barbara has to offer, from the world-class food and wine scene with hundreds of restaurants to pick from to the art, culture, outdoor recreation, and dozens of Santa Barbara itineraries. You'll never run out of fun things to do in Santa Barbara, whether you prefer lounging on the beach, kayaking around the Channel Islands, exploring underground salt caverns, or simply perusing many art galleries, museums, and unique shops.
If you're seeking romantic things to do in Santa Barbara, California, in the evening, go for a sunset cruise on the Santa Barbara Habor or Visit the historic Lobero Theatre to see ballet, chamber music, jazz, and other events.
While the city's exciting nightlife offers a different kind of energy, energetic tourists will enjoy scenic hiking paths.
Here's our list to visit best places to visit in Santa Barbara, attractions, landmarks, must-do activities, and mouthwatering restaurants. We also have listed down some best hotels if you're seeking for a place to stay in Santa Barbara.
So what are you waiting for? Santa Barbara is ready for you!
ARTS & CULTURE
1. Visit Old Mission Santa Barbara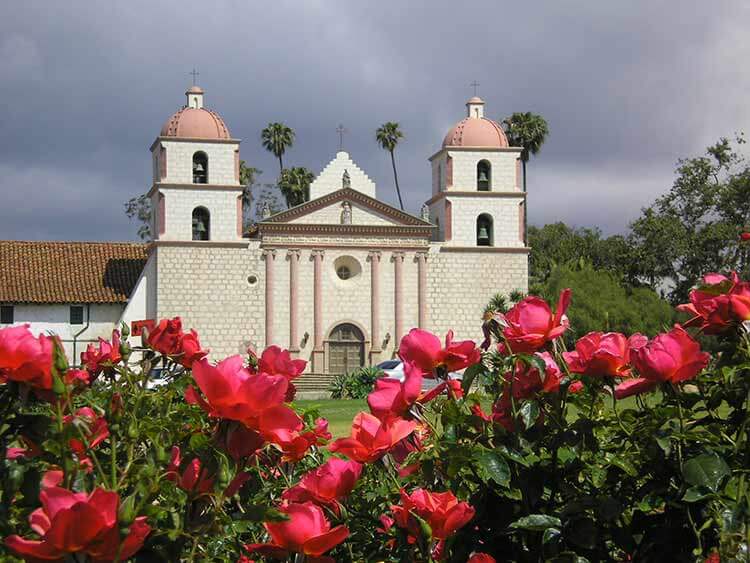 Old Mission is Santa Barbara's most iconic landmark. The city received more than just its name from the late 18th-century Old Mission Santa Barbara. Buildings all across Santa Barbara mission reflect its lush courtyard, tiled roof, and shaded arches.
But the mission itself is a lovely, ancient site with a sombre cemetery, church, and a museum on its building and inhabitants.
A community of Franciscan friars continue to reside there, and the mission also serves as a parish church.
The museum, church, gardens, and cemetery all have self-guided tours available. Even though the mission is always open, there may be moments when particular areas of the complex are closed.
There is also a gift shop where you can browse and purchase mission wine, handcrafted jewelry, one-of-a-kind handmade presents, and candles.
Take pictures of the lovely exterior with its dusty pink accents, appreciate the lovely Moorish fountain in front, and if you go when the roses are in bloom, meander around the rose gardens.
Tours & Things to do hand-picked by our insiders
Address: 2201 Laguna St, Santa Barbara, CA 93105, United States
2. Take a Tour of The Santa Barbara County Courthouse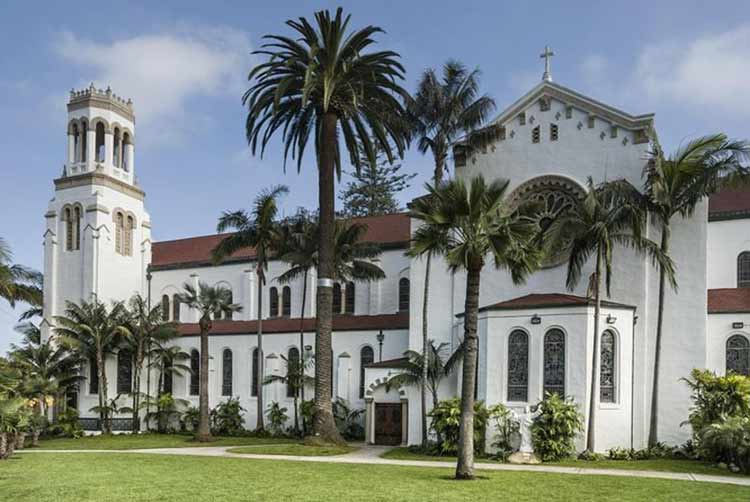 The magnificent Spanish Colonial Santa Barbara County Courthouse, one of the city's many stunning historical sites, was completed in 1929. This courthouse is in use.
The stunning white building is flanked by lovely gardens with palm trees and other plantings, and its red-tiled roof tops it all off. The building features a sunken garden, a lovely main entrance, and a clock tower with an arched viewing gallery.
Beautiful tile work, vintage chandeliers, and a stunning mural area with painted walls and ceiling- this is undoubtedly one of the most beautiful things to see in Santa Barbara.
Address: 1100 Anacapa St, Santa Barbara, CA 93101, United States
3. Take Your Kids To Santa Barbara Zoo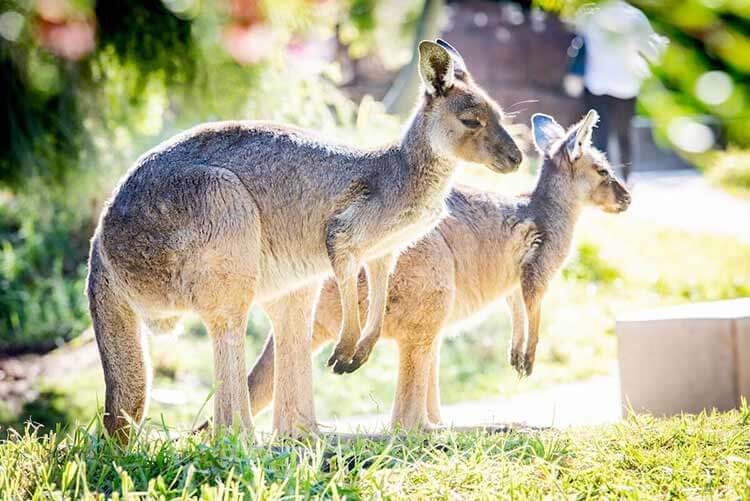 One of the best things to do in Santa Barbara with kids is the fantastic Santa Barbara Zoo. The zoo, which spans more than 30 acres, is located in a lovely setting atop a hill overlooking the Pacific Ocean.
It is a great spot to roam about thanks to its spacious, open areas and lush gardens of palms and native plants that give it the feel of a botanical garden.
For such a little zoo, you'll find a surprising range of creatures here. The lions, snow leopards, California condors, meerkats, and exceptional western lowland gorilla exhibit are among the attractions.
The best part is that there is a fun lineup of kid-friendly interactive attractions. Children can hand-feed giraffes as well as the animals in the barnyard.
A new Australian Walkabout exhibit with emus, wallabies, and kangaroos is a must-see.
Take the zoo train for a short tour of the exhibits or just to take a break from your feet. Views of Santa Barbara are provided as it moves around the exhibits.
Additionally, the Santa Barbara Zoo offers a full calendar of entertaining family occasions all year long, such as Sleepover Safaris and Boo at the Zoo. For information, see the website.
Address: 500 Ninos Dr, Santa Barbara, CA 93103, United States
4. Climb the Clock Tower at Santa Barbara County Courthouse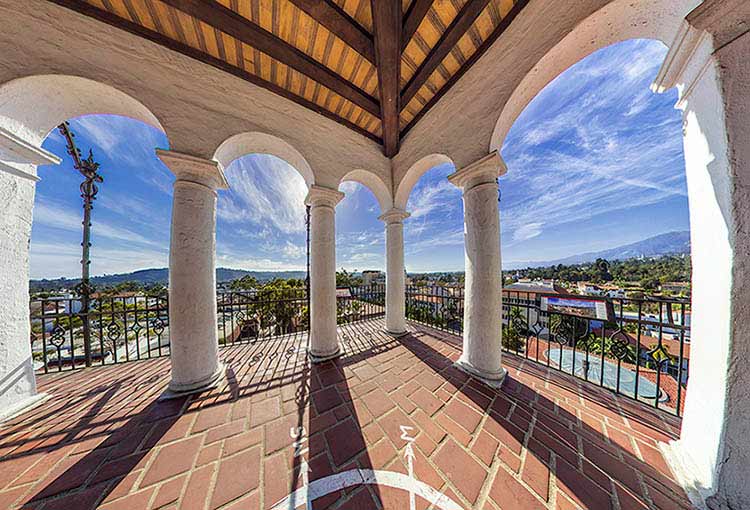 One of the city's architectural highlights is this National (and State) Historic Landmark, which was finished in 1929 after an earthquake in 1925 damaged much of the city.
One of the best attractions in Santa Barbara, it offers stunning city views from the clocktower in addition to its elegant architecture.
This striking monument, located in the centre of Santa Barbara's downtown, is a prime example of Spanish Colonial Revival architecture and takes up a whole city block.
Observe the hand-painted ceilings, elaborate tilework, some of it from Spain and Tunisia, and wrought-iron chandeliers as you stroll the tiled halls.
You can fully appreciate the city's red-tiled roofs from the Clock Tower viewing gallery. One of the nicest things to do in Santa Barbara is to take in 360-degree views on a sunny day.
You should wander around and take in the views from the other three sides and the side facing the Pacific Ocean, which is just stunning. Awesome photographs can be taken of the white facades and red tiled roofs.
Address: 1100 Anacapa St, Santa Barbara, CA 93101, United States
5. Visit the Santa Barbara Museum of Art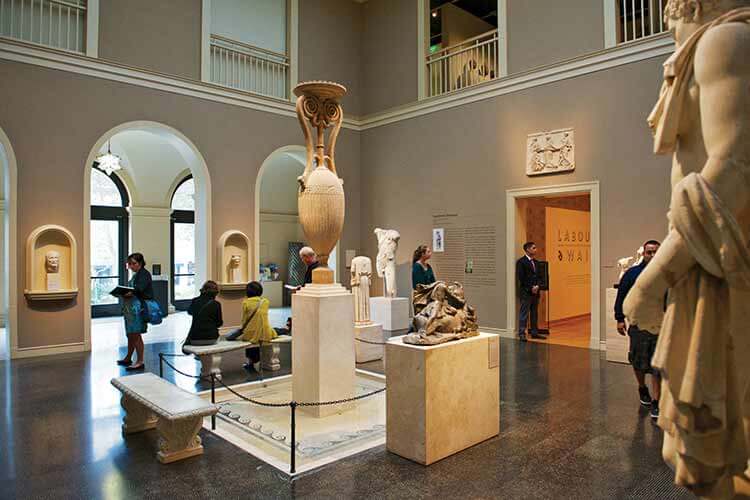 For such a small city, the Santa Barbara Museum of Art has an outstanding collection of artwork. 5,000+ years and more than 27,000 works are represented.
The museum's collection includes Claude Monet paintings, ancient artefacts, 19th and 20th century American and European artworks, modern American painting, Asian art, and photography, among its most well-known highlights.
As you approach, take note of the David Alfaro Siqueiros mural Portrait of Mexico Today, 1932, which is the only complete example in the country.
Additionally, the museum has a children's section with engaging interactive exhibits as well as excellent traveling exhibitions.
Following your visit, you may grab a bite in the café and some one-of-a-kind items at the museum shop.
The first Thursday of every month is a free admission day at the Santa Barbara Art Museum and other downtown Santa Barbara art galleries.
Address: 1130 State St, Santa Barbara, CA 93101, United States
6. El Presidio de Santa Barbara State Historic Site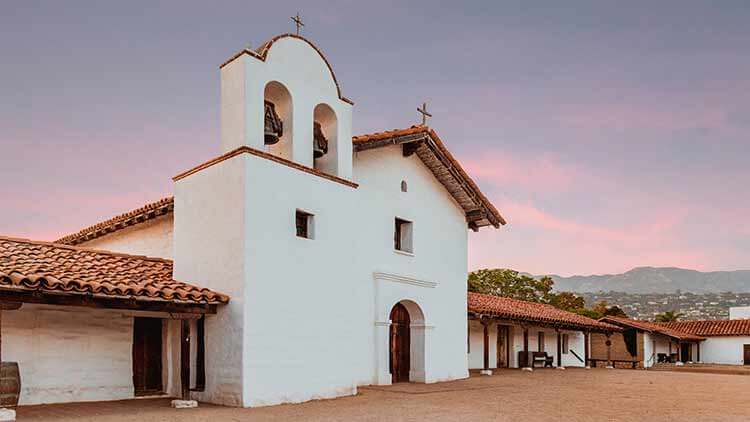 In the heart of Santa Barbara's downtown, El Presidio is a dramatic reminder of the city's past. In 1782, the Spaniards built this fortified military settlement (presidio).
El Cuartel and the Caedo Adobe are the only two remaining original adobe structures from the fort. The visitor center is where tours begin, where there are historical exhibits and a quick orientation.
From here, you can take a self-guided tour of the restored Chapel, Comandancia, and Padre's Quarters, as well as recreated spaces where the Presidio's Lieutenant once resided.
There's also a two-story observation tower and a lovely heritage garden with era-appropriate plants like prickly pear and grapes.
The Whittaker orchards and the outer defence archaeological site of the Presidio outer defence wall are located behind the north wing.
Address: 123 East Canon Perdido Street, Santa Barbara, California
OUTDOOR ADVENTURES
7. Stroll Stearns Wharf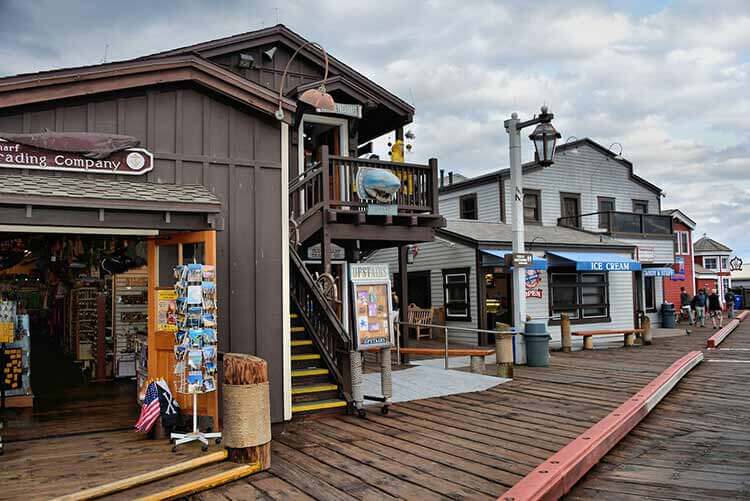 One of Santa Barbara's most well-liked tourist destinations is Stearns Wharf, which offers dining, shopping, and entertaining activities for both adults and children.
Take Lil' Toot from Stearns Wharf to Santa Barbara Harbor and return for a fun narrated water taxi journey (kids will adore this!). Rides are available every afternoon and depart every half-hour.
Stearns Wharf is the departure point for ocean excursions and whale watching.
If you prefer seafood, stop at the Santa Barbara Shellfish Company for clam chowder or other fresh seafood meals as you stroll the wharf and peruse the gift stores.
Address: 217 Stearns Wharf, Santa Barbara, CA 93101, United States
8. Romantic Sunset Cruise on the Santa Barbara Harbor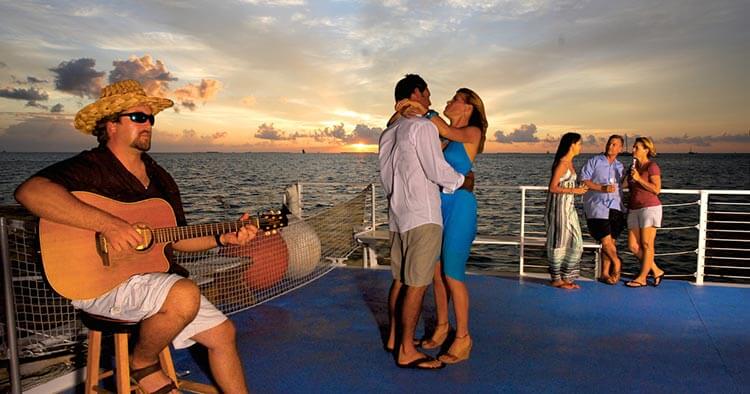 Take a tranquil early-evening sunset boat on Santa Barbara Harbor to unwind. Take your date on this cruise and enjoy the romantic ambience together as the sun sets over the ocean as you sail down the coast admiring the beauty of the surroundings.
Board the Double Dolphin catamaran at the meeting place, and depart from Santa Barbara Harbor. Watch out for birds, otters, seals, and other coastal creatures.
Take a catamaran cruise to see the sunrise along the coast from Santa Barbara. Views of the Santa Ynez Mountains with the Channel Islands in the background as the sun sets are beautiful.
After a long day of work or sightseeing, relax with friends or family and put your feet up. Admire the views of the setting sun before going back to where you started.
Address: 132-A Harbor Way, Santa Barbara, CA 93109, United States
9. Go Whale Watching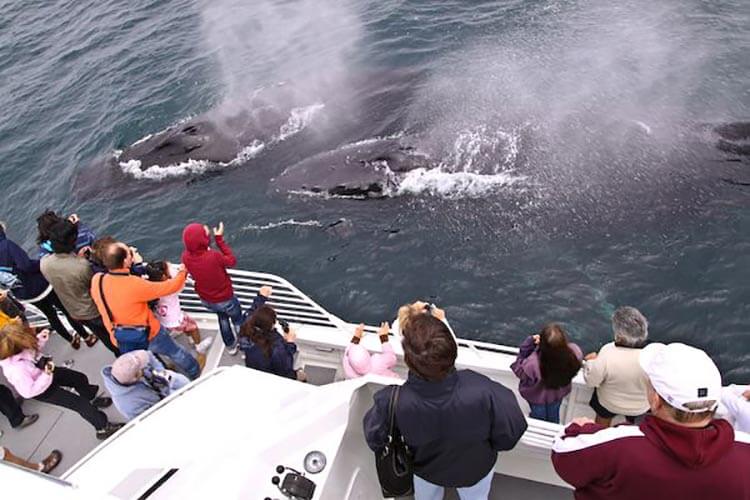 There are few experiences as thrilling as watching a humpback whale breach from the water, and Santa Barbara offers a front-row seat. Cruises for whale watching take you right to the action.
One of the best areas in the nation to see marine animals in the wild is the Santa Barbara Channel, where more than 27 different species of whales and dolphins can be seen swimming.
Humpback and blue whales eat here from May through November, and grey whales travel around the Santa Barbara coast on their northern and southern migrations.
You can frequently see other animals like dolphins, sea lions, and even orcas, even if you don't see any whales.
One of the most well-liked whale-watching cruises is offered by getyourguide, which also offers a whale watching guarantee.
Address: 132-A Harbor Way, Santa Barbara, CA 93109, United States
10. Stroll State Street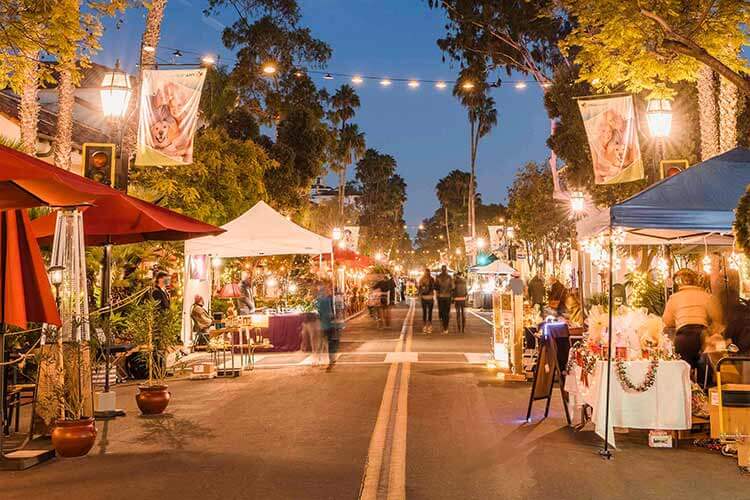 State Street is one of the main streets in the heart of Santa Barbara. If you are looking for free things to do in Santa Barbara, any time of day is a good opportunity to take a stroll down the elegant palm-lined street.
State Street is a great place to watch people because it has so many unique shops, galleries, restaurants, and tasting rooms.
You will also find lots of beautiful architecture on and just off State Street. Look for historic theatres like the Granada Theatre, the tallest building in Santa Barbara, and the Mission Revival-style Arlington Theatre, originally built in 1930.
Don't miss La Arcada Courtyard, with its old-world ambience, beautiful fountains, and tile work. La Arcada is home to many top-notch art galleries, shops, and restaurants.
You can also grab a bike and ride bike through Santa Barbara's downtown and waterfront.
11. Savor Santa Barbara wine tastings and Discover Wineries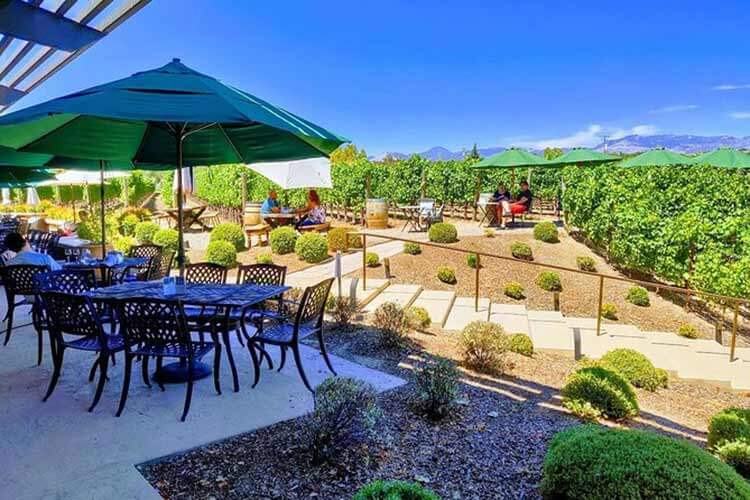 Santa Barbara is a wine lover's paradise with about 50 wine producers. Although you can tour the wineries independently, a tour of Santa Barbara County's wineries with qualified and knowledgeable guides is a true pleasure for any wine enthusiast.
Explore Santa barbara's top wineries in the renowned Santa Ynez Valley and treat your eyes to the beauty of Santa Barbara's vineyards. At each winery, savour a sampling, glass or bottle of wine while matching it with a selection of delectable dishes.
Your skilled guides will share discussions of local history and give you along-the-route information about the Santa Ynez wine region.
12. Serenity at Santa Barbara Botanic Garden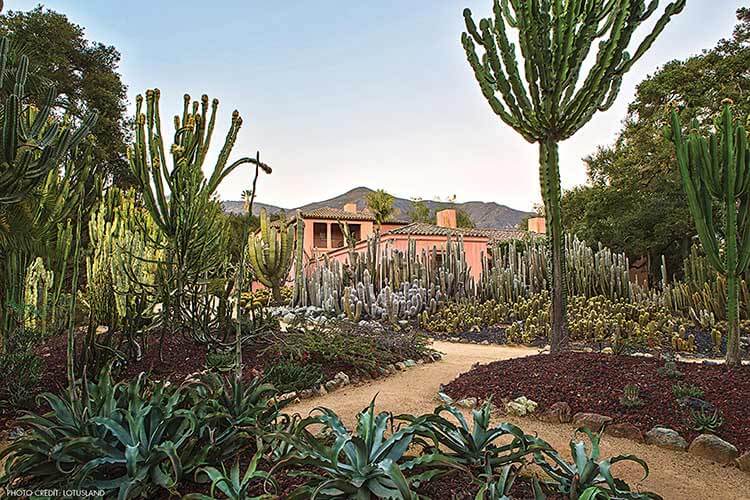 The Santa Barbara Botanic Garden should be on your schedule if you're the kind of person who seeks calm in nature.
This garden is unique since it emphasizes native Californian species. Even in the Redwood Section, where redwood trees have been planted continuously since 1930, the trees appear to be growing naturally.
There are numerous places for people to sit and think along the mile-long walkway.
Address: 1212 Mission Canyon Rd, Santa Barbara, CA 93105, United States
13. Explore Ganna Walska Lotusland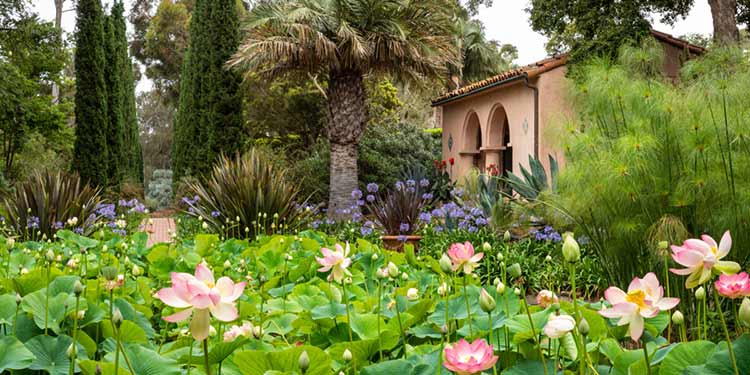 happy dance for gardeners! You can also go to Lotusland in Montecito in addition to the Santa Barbara Botanic Garden.
A Polish opera soprano named Madama Ganna Walska purchased the estate in the early 1940s and turned it into Lotusland.
The 37-acre estate features several artistically designed themed gardens. The water garden is beautiful, along with water lilies, taro, and lotus blossoms in the summer.
In the garden, there are plants from many different continents.
Visitors can explore the grounds on their own time and shop in the gift shop. On certain days, the garden permits picnics on its lovely main lawn. Visit the garden website to learn more about opening times and costs.
Address: Cold Spring Rd, Montecito, CA 93108, United States
14. Explore MOXI, The Wolf Museum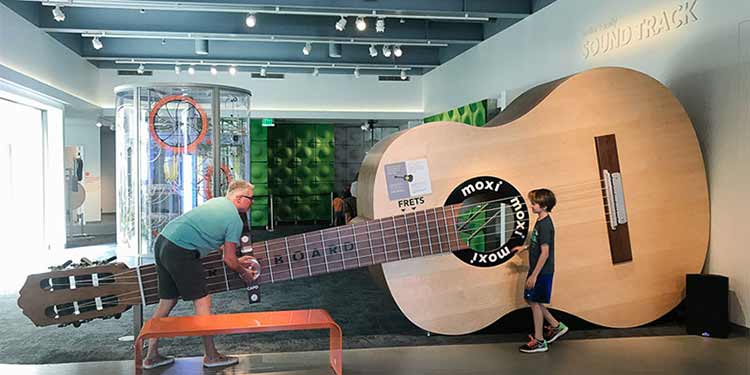 Ever longed to build a huge guitar or make sound effects for a Hollywood film? You can accomplish all of this and more at MOXI.
This fascinating science and technology museum is housed in a stunning Spanish Colonial-style structure with amusing sea-themed accents, only two blocks from the Santa Barbara waterfront.
The three floors of fascinating interactive indoor and outdoor displays are divided into themes: Light, Speed, Interactive Media, Fantastic Forces, and the Sky Garden.
At the Innovation Workshop, you may see how 3D printers produce objects, build a race car and test it on the museum's circuits, or take a photo and use it to make a unique mosaic that you can share with your friends.
The rooftop deck, where you can overlook Santa Barbara from a variety of scopes in the lookout tower, is the perfect place to cap off your stay.
Adult theme nights, after-school programs, and summer camps all add to the enjoyment.
Address: 125 State St, Santa Barbara, CA 93101, United States
15. Learn about The Rich Maritime History at the Santa Barbara Maritime Museum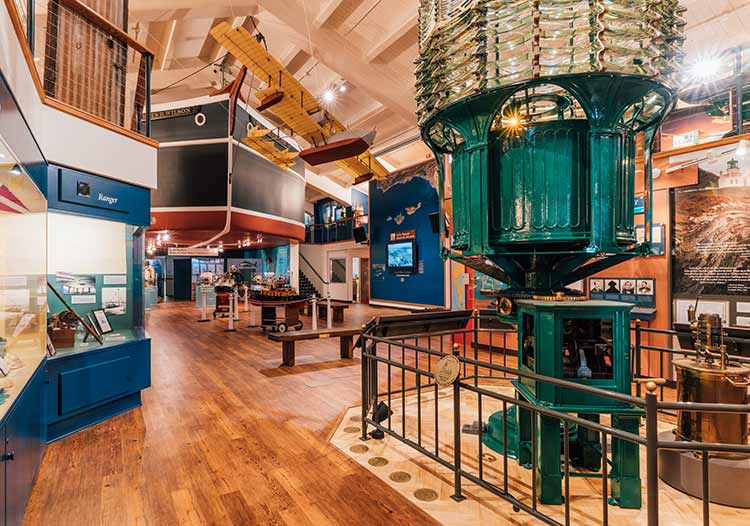 If you take your kids to see the Santa Barbara Harbor after soaking up the salty sea air, you might want to learn a little about Santa Barbara's rich maritime history.
The best spot to go is the beachfront Santa Barbara Maritime Museum. The museum houses excellent displays on Chumash Indians, Channel Islands ranches, and other topics. You can book a guided tour to learn about the interactive display of the museum.
Do you enjoy fishing and scuba diving? Here, you may view a variety of antique machinery and check out military history and model ship exhibits.
The collection is supplemented by revolving exhibits, and maritime-themed films and documentaries are shown at the Munger Theater.
With scavenger hunts tour, a functional periscope, and other interactive exhibits, this maritime museum is especially entertaining for kids.
The top-floor viewing platform offers stunning views of the harbor and the city for photographers.
Address: 113 Harbor Way STE 190, Santa Barbara, CA 93109, United States
16. Visit the Santa Barbara Museum of Natural History and the Sea Center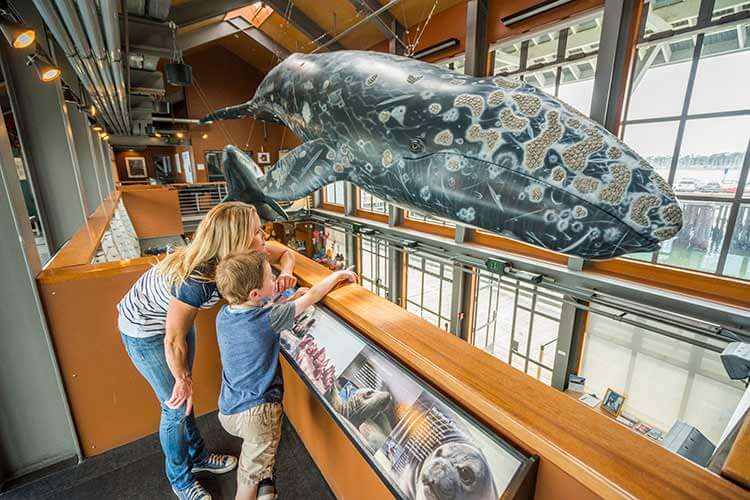 Santa Barbara Museum of Natural History
This outstanding museum has offered intriguing exhibits on the local natural history for more than a century.
The museum now consists of two campuses: the Mission Canyon campus, which is tucked away in a lovely oak woodland along Mission Creek, and the Sea Center on Stearns Wharf, which provides a glimpse into the Santa Barbara Channel's underwater environment.
A life-size 72-foot blue whale skeleton is one of the first things you'll see when you arrive at the Mission Canyon campus; it makes for a terrific display to visit before going on a whale-watching excursion.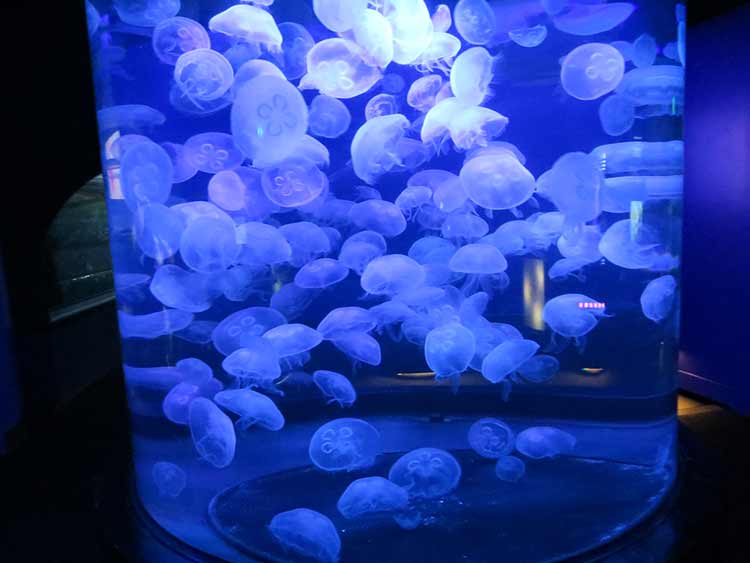 Museum of Natural History Sea Center
The Gladwin Planetarium, which features interactive exhibits on space exploration, the mammal hall, the displays on the Chumash Indians, and the gorgeous forest nature trail by the stream, are among the other well-liked attractions here. The permanent collection is enhanced by special exhibitions.
Don't miss Butterflies Alive this summer! For close-up views of these avian marvels, visit the exhibit.
Families with young children will love the Sea Center's stunning water views. You can handle a hermit crab, feel the smoothness of a sea anemone tentacle, touch a baby shark, and view jellyfish that resemble extraterrestrial life forms here. Visitors can study animal behaviour in other interactive exhibits, drag up a catch in a crabpot, and look at microscopic marine life.
Santa Barbara Museum of Natural History
Address: 2559 Puesta del Sol, Santa Barbara, California
Sea Center
Address: 211 Stearns Wharf, Santa Barbara, California
18. Enjoy Live Music at Lobero Theatre, Santa Barbara, California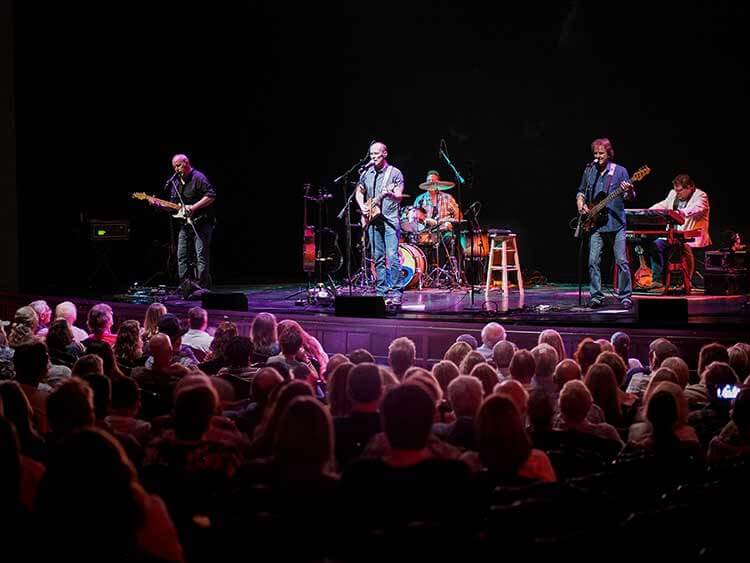 Santa Barbara has one of the best live music scenes in the country, whether you prefer indie bands or world music icons.
One of the biggest attractions in Santa Barbara is The Lobero, the state's oldest continually operating theater.
The Lobero building, one of Santa Barbara's most prized architectural gems, was built in 1873 and renovated in 1924.
Many of the major performing arts organizations in Santa Barbara, including State Street Ballet, the Santa Barbara Chamber Orchestra, and others, call Lobero their home.
It has long been Santa Barbara's favoured stage for both professional and community performances.
In addition to hosting jazz legends like Dave Brubeck, Dizzy Gillespie, Herbie Hancock, Wayne Shorter, and Dave Holland, the Lobero has presented jazz in a variety of genres since its heyday.
The Lobero's stage has seen some genuinely legendary performers, including Clark Gable, Ingrid Bergman, Igor Stravinsky, Betty Grable, and Tyrone Power, to name a few.
Address: 33 E Canon Perdido St, Santa Barbara, CA 93101, United States
BEACHES & SPAS
19. Relax on Santa Barbara's Beaches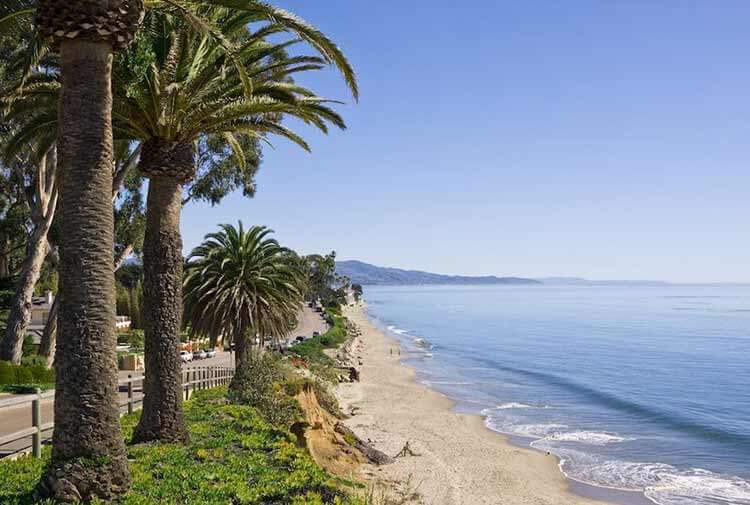 Santa Barbara's Beaches
The beaches in Santa Barbara are among the greatest in Southern California. The south-facing beachfront, backed by the untamed Santa Ynez Mountains and shielded by the Channel Islands offshore, provides the ideal stretch of sand and surf for any beach lover.
Tourists choose East Beach and West Beach. These two beaches, which extend in opposite directions from Stearns Wharf, perfectly encapsulate the stereotype of the California coast.
Their coasts are lined with tall palm trees, and volleyball nets are set up along the fine sand.
On the Cabrillo Bike Path, travel west from West Beach until you reach the secluded Leadbetter Beach, a favourite among surfers.
The small and charming Butterfly Beach in upscale Montecito, a great location for a picnic and people-watching, is reached by travelling east on the bike path.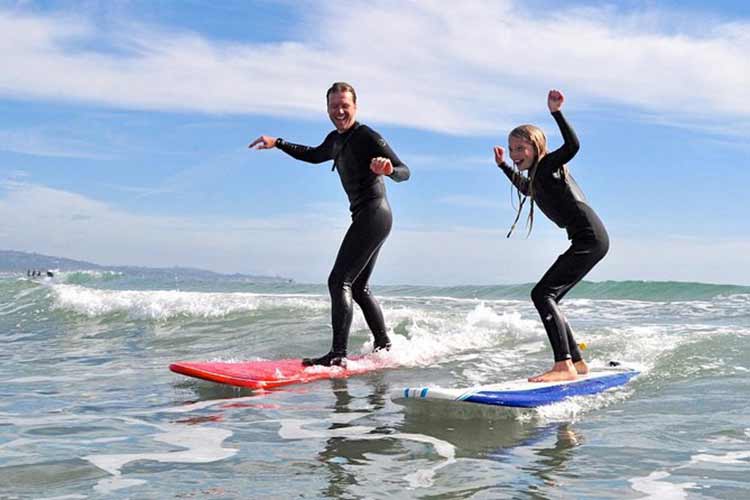 Surf at Mondo's beach
You can learn to surf at Mondo's beach. A personalized, surf lesson for beginners is available at Mondos Beach. Use the expansive area and kinder waves at Mondos Beach to your advantage as you learn the skills and etiquette of surfing.
A Santa Barbara beach that is suitable for children is needed. The best option is Hendry's. Arroyo Burro County Beach Park, as it is officially named, is a local favourite that offers calm surf, a beautiful beachside restaurant, and lifeguards during certain times of the year. The off-leash area of the beach is the best place for your dog to run wild.
And if all you want is to find the best sand spots for sunbathing, you're in luck! Beautiful landscapes, plush sand, and nearly year-round sunshine can be found at all of Santa Barbara's beaches.
20. Spas and Wellness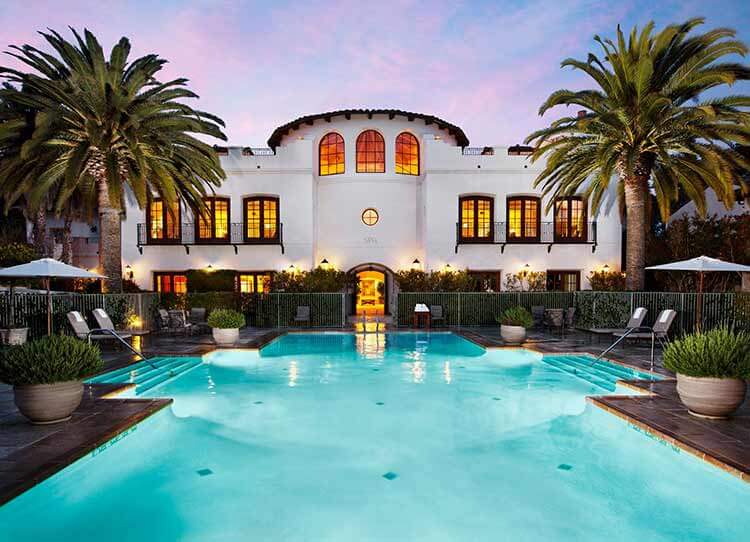 With the sunshine, sea wind, nice people, and tranquil ambience, Santa Barbara can be considered its own spa experience. However, Santa Barbara has a wide selection of spas, yoga studios, and wellness facilities if you want to take your rest and relaxation to the next level.
The Ritz-Carlton Bacara, Santa Barbara, embodies the allure, beauty, and dynamism of the Mediterranean in the centre of Santa Barbara, set against a backdrop of golden beaches and verdant mountains. The famous resort in Central California has 78 acres.
The beach yoga in Santa Barbara offers creative yoga programs from dawn to dusk with unending ocean views. Since 2018, Santa Barbara Beach Yoga has been making waves.
The exquisitely constructed setting of Float Luxury Spa encourages regeneration. The Santa Barbara spa, Float, has a simple yet magnificent coastal modern design that is light and open.
Go there for a short fix or spend the day there and take advantage of all the amenities, like the luxuriously furnished locker rooms, Sky room, or private garden with fountains and a reflecting pool.
This is your time to breathe continue to be there until you feel like you might float.
SHOPPING
Without some serious shopping, no trip to Santa Barbara would be complete. Additionally, there is a certain flair to shopping here.
With all the walking and fresh air in Santa Barbara, a day of shopping might just as easily be called "workout."
However, the stunning adobes of State Street and the diverse artwork of the Santa Barbara Funk Zone are set against a backdrop of the Santa Ynez, the ocean, or a group of red-tiled roofs, as though waiting for their close-up.
21. Enjoy Retail Therapy at Paseo Nuevo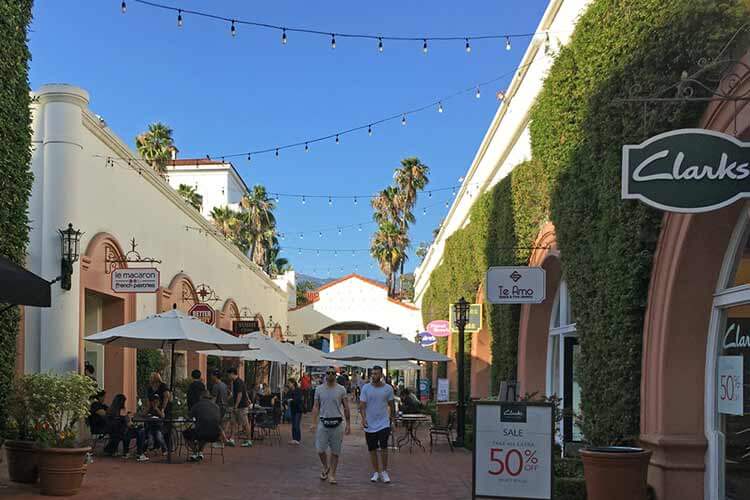 With its Spanish design and lovely white façade, Paseo Nuevo, an outdoor shopping complex off State Street, makes for a fun and colourful meander.
Along with well-known retailers, Paseo Nuevo also features regional boutiques and eateries. The complex is a nice area to stroll in the evening because it features lovely terraces, public art displays, courtyards, and fountains.
Don't forget to take pictures on Paseo Nuevo's vibrant Spanish tiled steps! The Makers Market, where regional craftspeople display their creations, is held on Saturdays.
Address: 651 Paseo Nuevo, Santa Barbara, CA 93101, United States
22. La Cumbre Plaza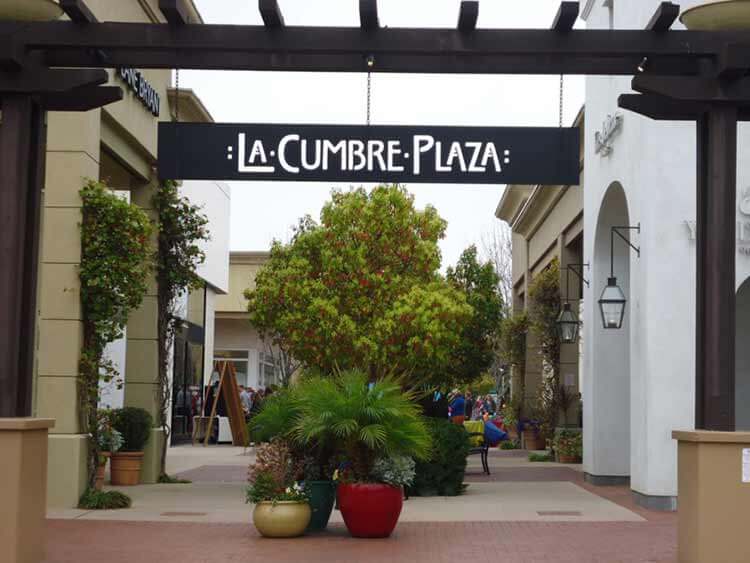 At one of Santa Barbara's top shopping locations, you can expect a welcoming and comfortable shopping experience. La Cumbre Plaza is well situated off Highway 101 at the La Cumbre/Hope Avenue exit, next to the La Cumbre Country Club & Santa Barbara Golf Club, and only 10 minutes from Santa Barbara Airport. A few miles away is where you can take a refreshing plunge in the beach, so buy that new swimsuit you've been eyeing and live it up.
            RESTAURANTS Of SANTA BARBARA
Depending on what you're in the mood for, Santa Barbara offers a variety of dining experiences, including splurge-worthy fine dining, off-the-beaten-path taquerias, and family-friendly restaurants with an ocean view.
To help you plan your next wonderful trip to Santa Barbara, keep reading this page to find articles with tips and insights about local eateries.
23. Lunch at The Santa Barbara Public Market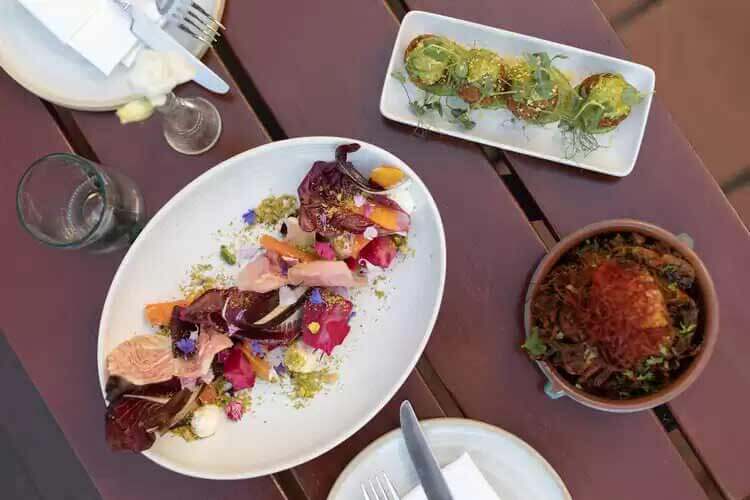 Go to the Santa Barbara Public Market for lunch when you're in downtown Santa Barbara. A range of quick and delectable selections are available at the city's food hall, which is close to State Street.
The Public Market is ideal if you are at a party and can't decide on a single cuisine because it houses a noodle bar, pizzeria, sushi, falafel bar, and Mexican, all under one roof.
Rori's Artisanal Creamery, one of two fantastic local ice cream shops in Santa Barbara, serves delicious ice cream as a satisfying dessert.
Address: 38 W Victoria St, Santa Barbara, CA 93101, United States
24. Enjoy Funk Zone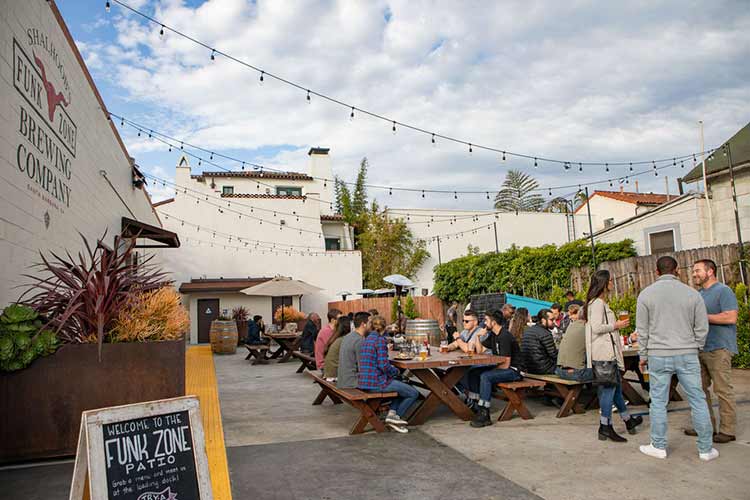 Go to the Funk Zone, which is located near the Amtrak Station and is situated between Highway 101 and the Pacific Ocean, to experience Santa Barbara's hip side. The vibrant neighbourhood is renowned for its boisterous atmosphere.
The walkable Funk Zone is home to a wide variety of wine-tasting venues, restaurants, boutique stores, and art galleries.
Enjoy hand-crafted spirits at Cutler's Artisan Spirits, Santa Barbara's first distillery since Prohibition, or artisan beers at Figueroa Mountain Brewing Company.
Nearly two dozen sampling establishments located in the Funk Zone and other parts of downtown Santa Barbara are included in the Santa Barbara Urban Wine Trail.
While dining and drinking are necessities in the Funk Zone, set aside some time to stroll the area and take in the vibrant murals that give it a special feel. A lot of regional artists have contributed.
If you want to learn about the neighbourhood and sample its best in a short amount of time, the Funk Zone tour is a fantastic introduction.
In addition to suggestions on the greatest photo ops and a wealth of information about Santa Barbara from your guide, the small group tour features a sampling of snacks and beverages. Book your tour now!
25. Enjoy A Special Dinner!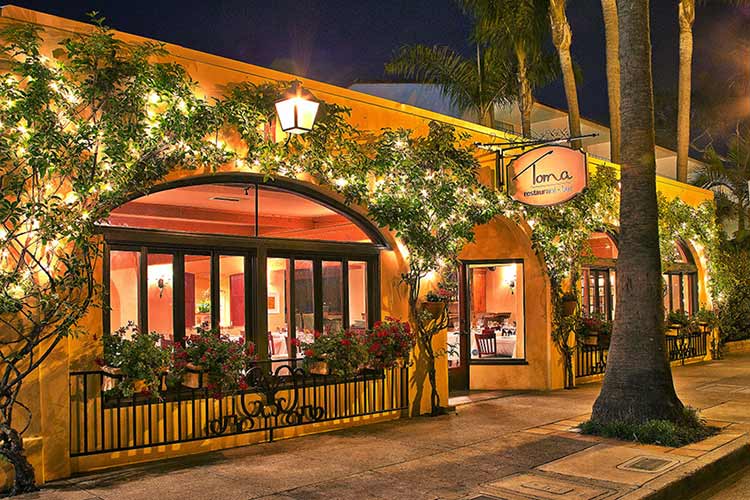 Toma Restaurant & Bar
Loquita serves mouthwatering small plates, including traditional dishes like pan con tomato and patatas bravas, as well as paella (with a vegetarian alternative) and irresistible desserts. Their drinks are excellent.
Italian restaurant Toma Restaurant & Bar is located on the waterfront, and its menu is influenced by regional foods. Excellent pasta dishes and tasty fish dishes have both been served to us. Flatbreads and meat meals are also available.
Reunion Kitchen + Drink was created with one goal in mind: to create the perfect dining space in Santa Barbara for locals, tourists, families, and friends to reunite. With heated terrace seats and granite bar tops, simply lose yourself in one of their many creative drinks while taking in the stunning seaside view.
Olio e Limone Ristorante– Alberto and Elaine Morello, a husband-and-wife combination, provide Santa Barbara with inventive, genuine Italian cuisine that has earned a Zagat rating. The food is served in a welcoming environment with European friendliness.
Where to Stay in Santa Barbara for Sightseeing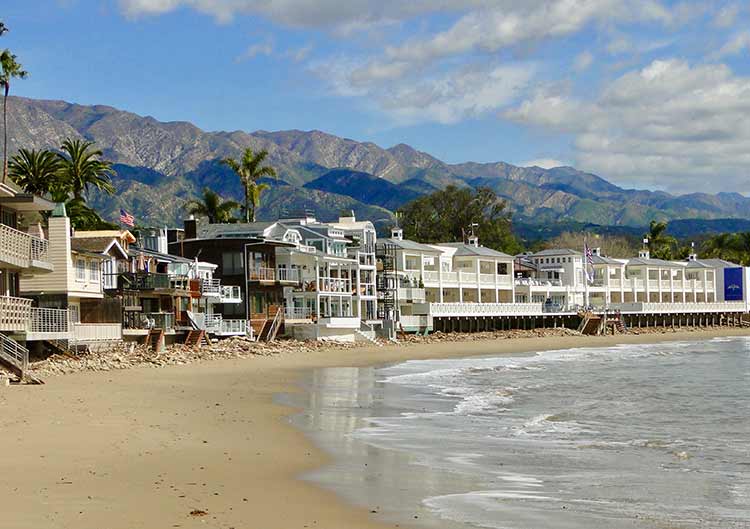 Downtown Santa Barbara is a terrific place to start your trip if you've never been there before. You'll be close to State Street's stores, eateries, and other points of interest, including the Santa Barbara County Courthouse and the Santa Barbara Museum of Art.
Stearns Wharf, a beachside bike path, and stunning views of the blue Ocean at the ocean end of State Street at Cabrillo Boulevard, a popular destination with tourists.
Here are a few of the top-rated Santa Barbara lodgings in these handy areas:
Luxury Hotels:
Spend lavishly at the exquisite Rosewood Miramar Beach in Montecito for the ultimate seaside luxury away from the urban excitement.
The Simpson House Inn is another posh downtown getaway. With well-appointed guest rooms and beautiful cottages, this elegant Victorian estate is tucked away behind hedges in the middle of an acre of English gardens.
The greatest dining and shopping on State Street are a 10-minute walk from the upscale Palihouse Santa Barbara, which is located in a residential area. This hotel's "Vintage preppy meets American Riviera" design is perfect for cuddling up in comfortable rooms or cooling off in the heated outdoor pool.
Affordable-Luxury Hotels:
The Santa Barbara Inn, with its Mediterranean design, is a great deal right next to East Beach. The prices include a continental breakfast, and the spacious rooms include extensive balconies.
Each apartment at the cosy Harbor House Inn is distinctive and is only a short stroll from West Beach and the harbour.
Budget Hotels: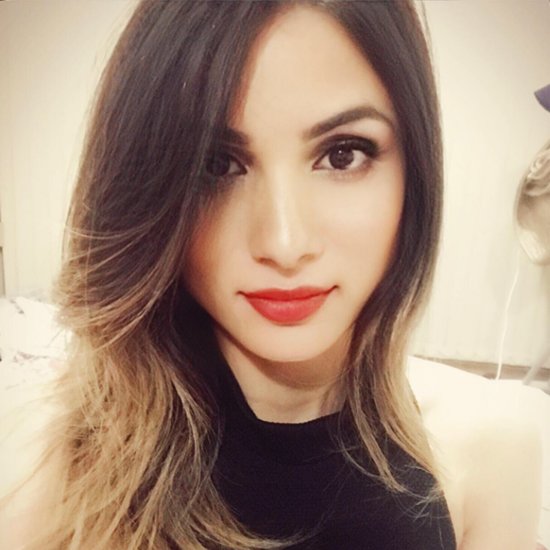 Greetings, travellers! I'm Molly Martin, the passionate explorer behind this vibrant travel platform. Alongside my team—Lorena, Jermaine, Ana, and Alen—we curate awe-inspiring travel destinations to ignite your wanderlust.
Thank you for joining us on this exciting journey. Your presence here enriches our travel community, and we look forward to inspiring your next adventure. Happy travels!