Best Things To Do In Santa Barbara During COVID-19
Santa Barbara is a city on the central California coast, with the Santa Ynez Mountains as a dramatic backdrop. Santa Barbara County, often branded as the American Riviera, is home to a beautiful landscape and great climate for living, playing, and working. This city is worth visiting. Santa Barbara is the perfect weekend getaway for its beautiful beaches, fresh seafood, ample wine-tasting options, and relaxing.
Recommended Article:
Popular Ways to Enjoy Santa Barbara Aside from Beach
Ultimate Things To Do in Arizona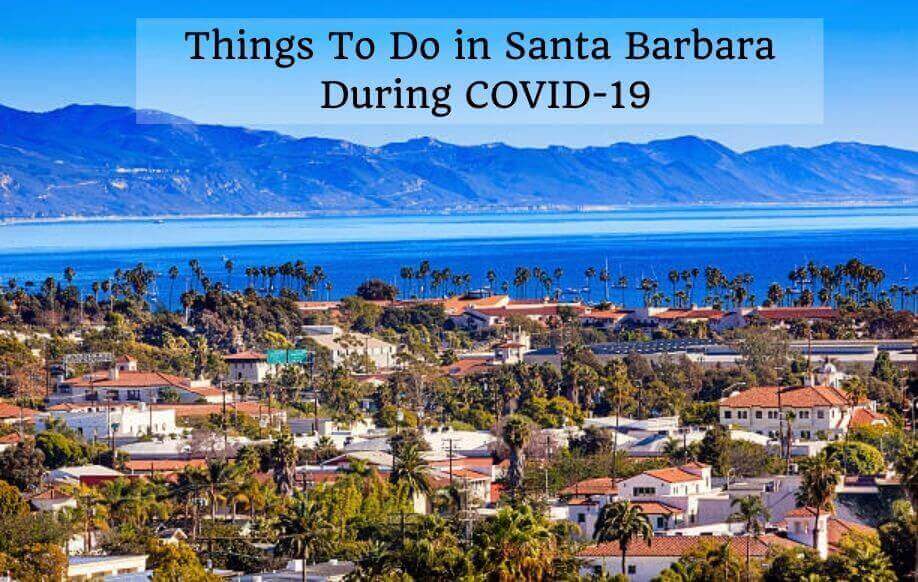 In this guide, we round up what kind of things you can do in Santa Barbara with some tips about your safety during COVID-19.
Our Recommended activity in Santa Barbara during Covid 19
Beaches and Parks in Santa Barbara
There are four main beaches. Leadbetter, Arroyo Burro, West and East.
East Beach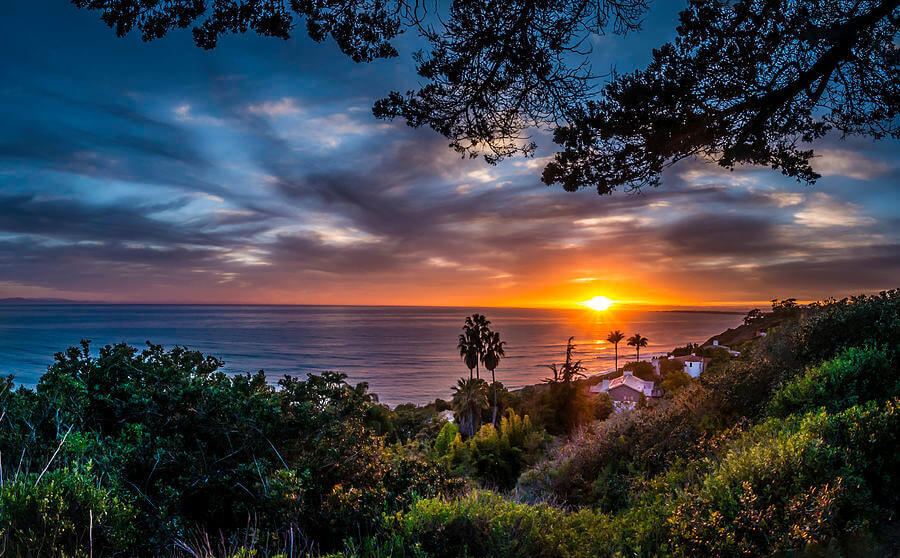 East Beach is the best stretch to catch some rays without being mobbed by crowds. East Beach is in the downtown area than the other beaches, offering more space to relax or take a walk along the sandy shores.
West Beach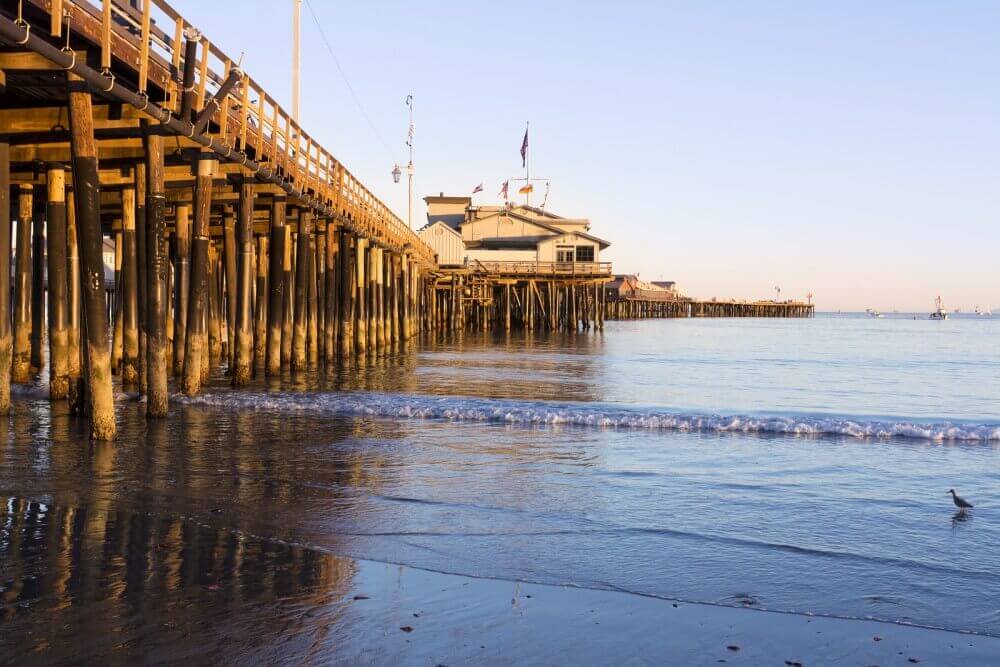 West Beach in Santa Barbara, CA, is a wide beach located west. West Beach is named for the wide sandy area popular with sunbathers, volleyball players, and windsurfers. Offers a unique landscape and calm oasis for families and outdoor enthusiasts.
Moreover, Leadbetter Beach connects to Shoreline Park at Santa Barbara Point. Leadbeater's Wide Sand beaches are great for beach sports like volleyball or Frisbee. The sand is easy to spread out, allowing for the best possible distance between playe
Things to do near me today, beaches with kids, romantic parks, unique places to visit in the USA right now, hotels, tourist attractions: Weekend Getaways from Athens Georgia, Miami to Bahamas day trip, Near Arizona.
STEVENS PARK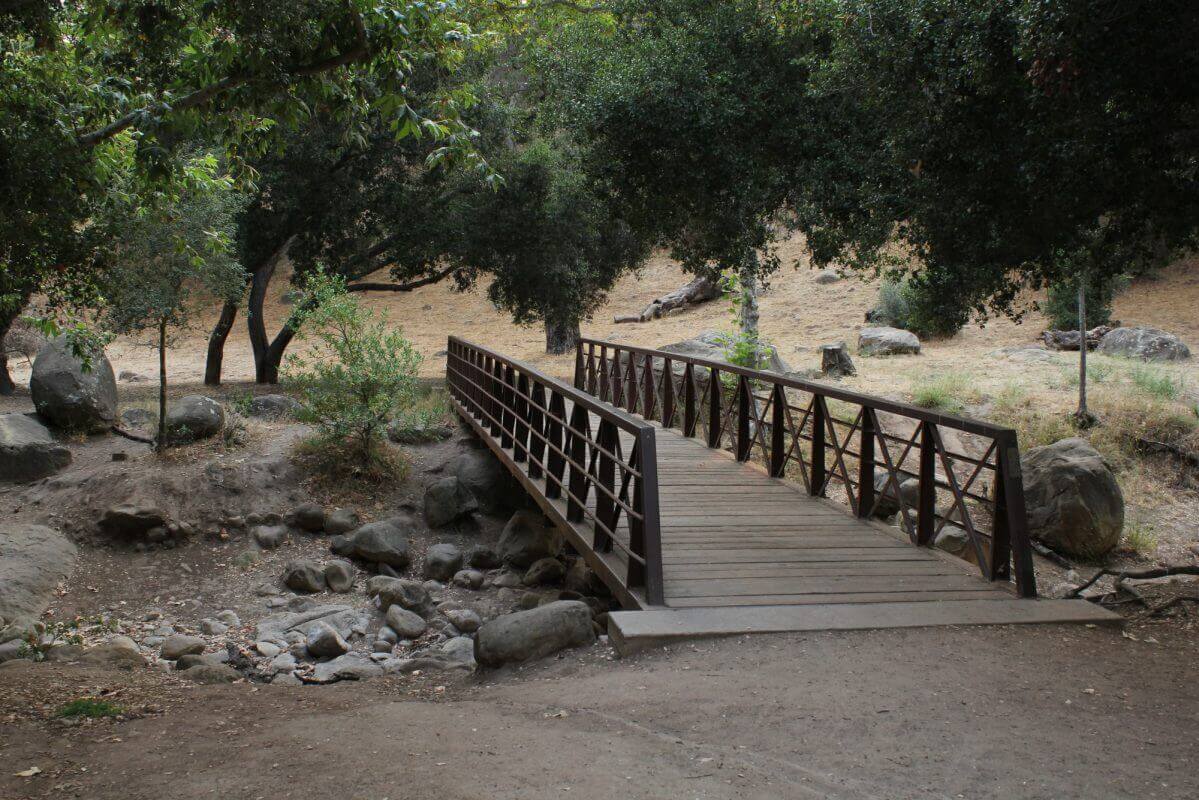 Stevens Park is a continuous canyon park reaching up San Roque Canyon to the Santa Ynez Range's historic trails. There are a playground, creekside, and hiking trails through San Roque Canyon, and reservable picnic and barbecue sites.
Alameda Park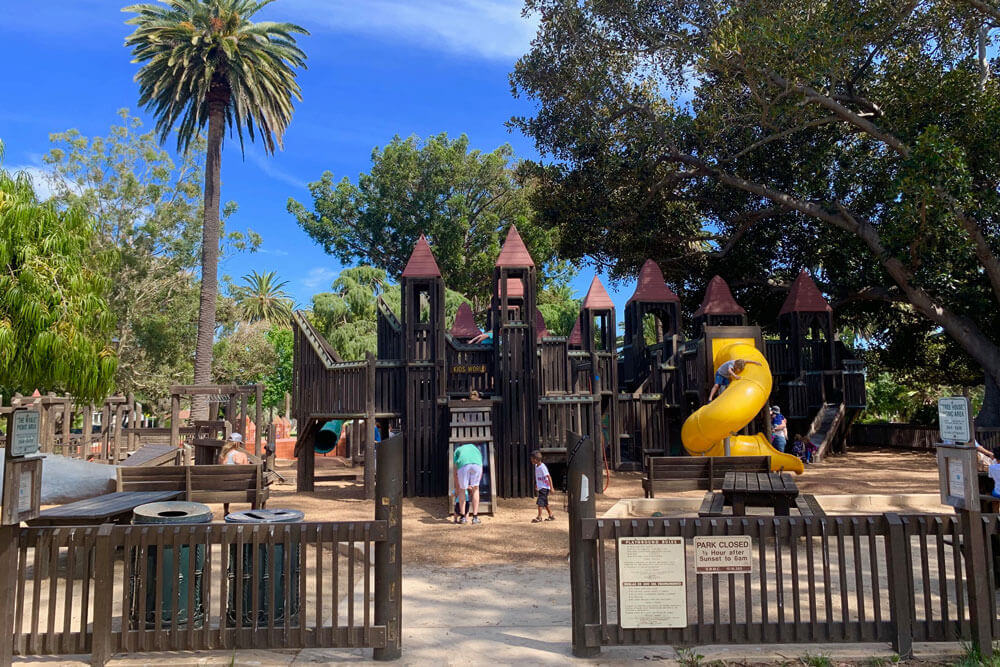 The playground at Alameda Park is known as Kid's World. It is among our largest and most popular playgrounds If you're wandering around inland, make a point to visit Alameda Park, especially if you're visiting with young kids. The various parts of the playground are designed to accommodate children from 2-12 years of age. There are nearby restrooms, reservable, and drop-in picnic areas, and Alice Keck Park Memorial Gardens is right across the street.
Jalama Beach County Park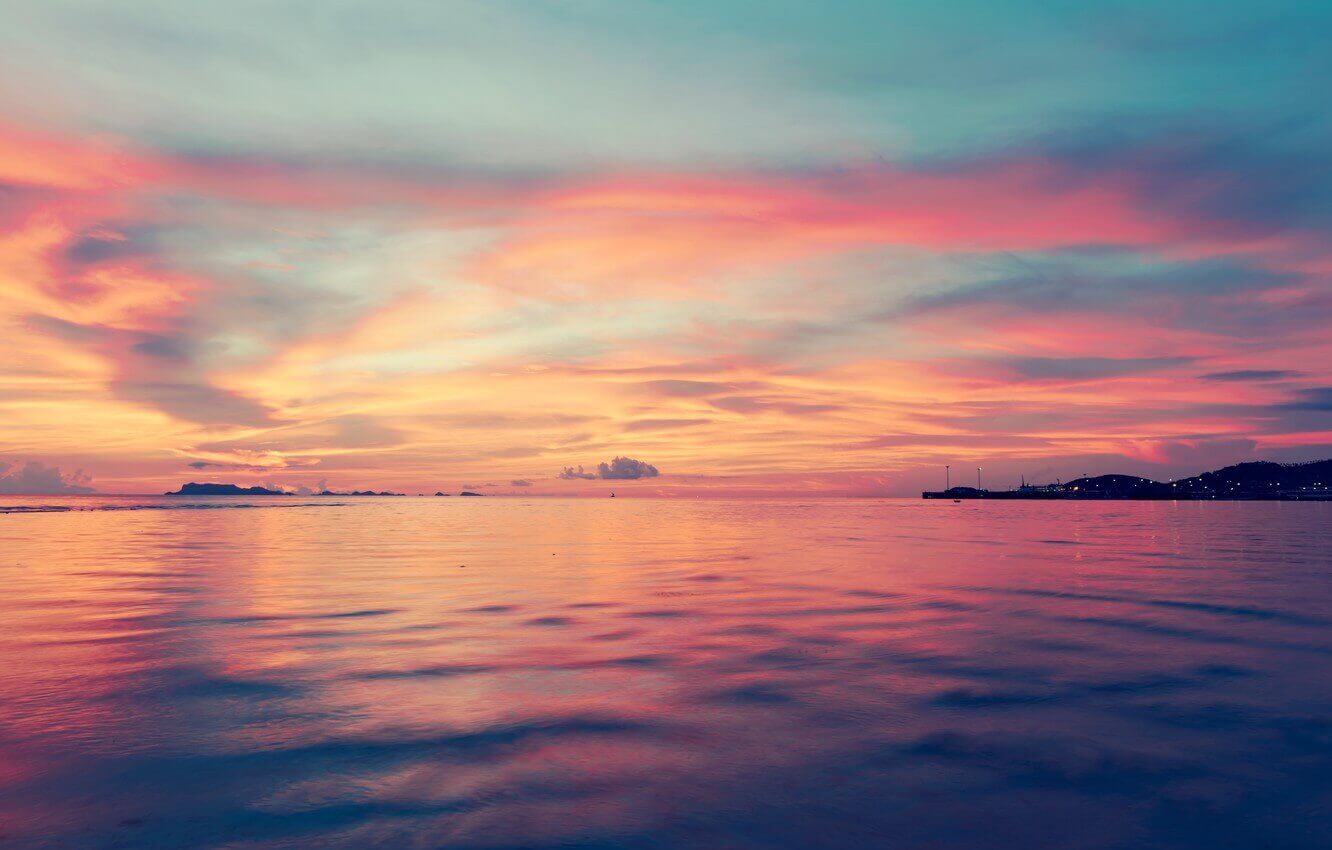 For the safety and enjoyment of all, a maximum of 8 persons and/or two vehicles are allowed to be at any single campsite at any time. Located one hour west of Santa Barbara, Jalama Beach Park and Campground is a secluded park where visitors can unplug and relax in nature. Each site of the park has a picnic table and BBQ pit, with hot showers, restrooms, and spectacular ocean views, Jalama Beach Park and Campground have everything you need to enjoy the great outdoors.
If you don't want to visit the beach area you can do other fun things. Please read 7 Popular Ways to Enjoy Santa Barbara Aside from Beach.
Outdoor Fun in Santa Barbara CA
Camping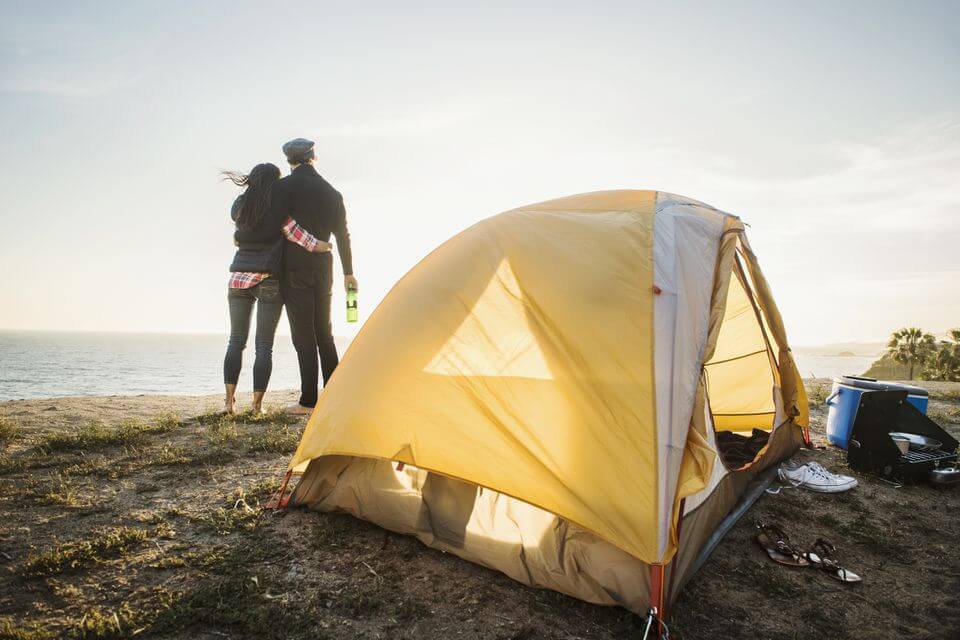 Whether sleeping with your toes in the sand sounds like a dream or a traditional campsite in the woods is what you need to unwind, you are bound to find something you love when you go camping in Santa Barbara. Santa Cruz Island offers Scorpion Canyon and Del Norte Campgrounds.
For some excellent summer camping, hit the Los Padres National Forest. Paradise Campground features spacious sites and plentiful shade from massive oak trees. The Santa Ynez River is close by for fishing and swimming. Flush toilets, fire rings, and picnic tables make Paradise a comfy piece of tent camping heaven.
Kayaking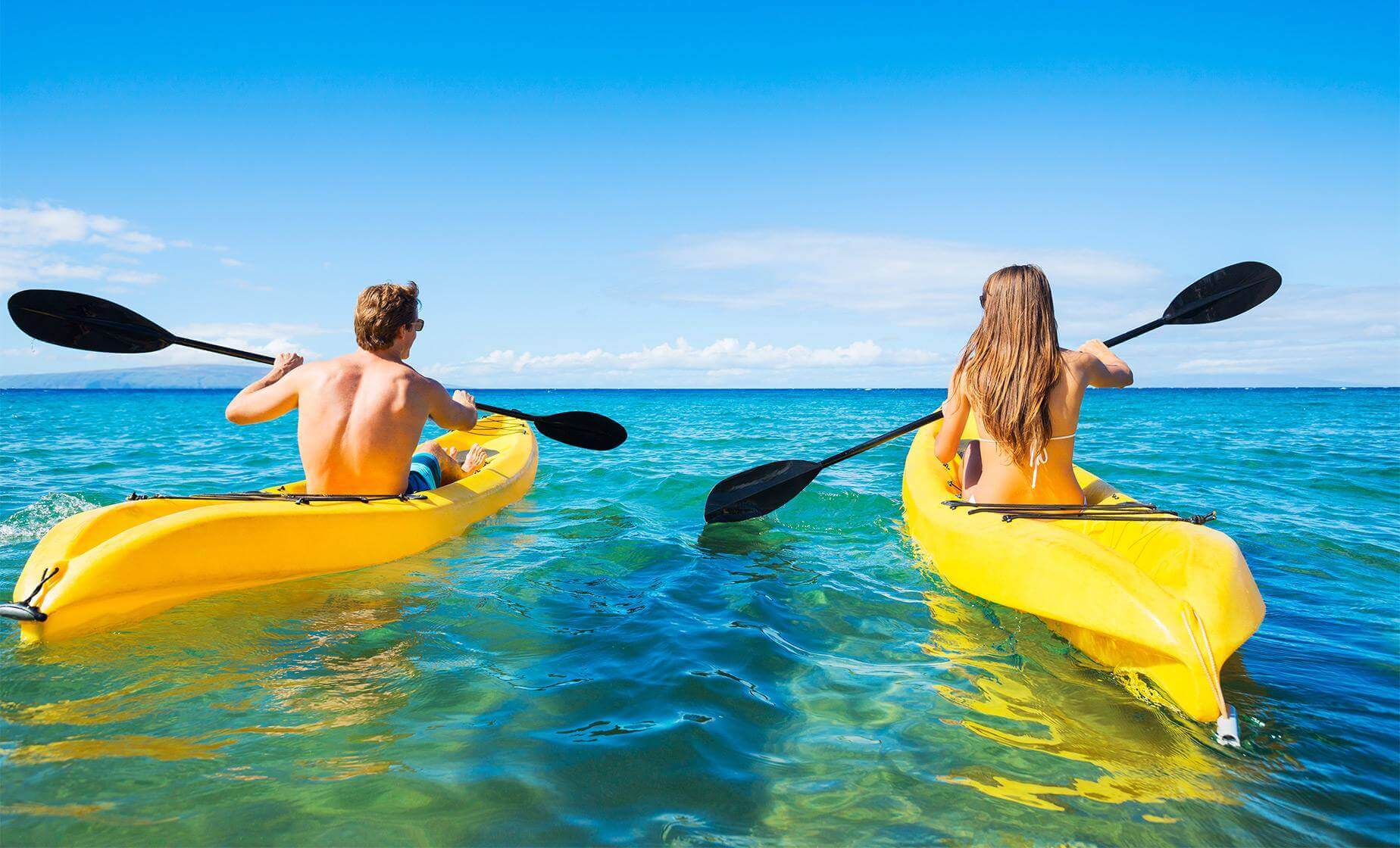 While paddling kayaks, enjoy a mellow day on the ocean, checking out birds, sea life, and coastal views by maintaining distance. Rent a kayak/paddle from Santa Barbara Adventure Company.
Sail Away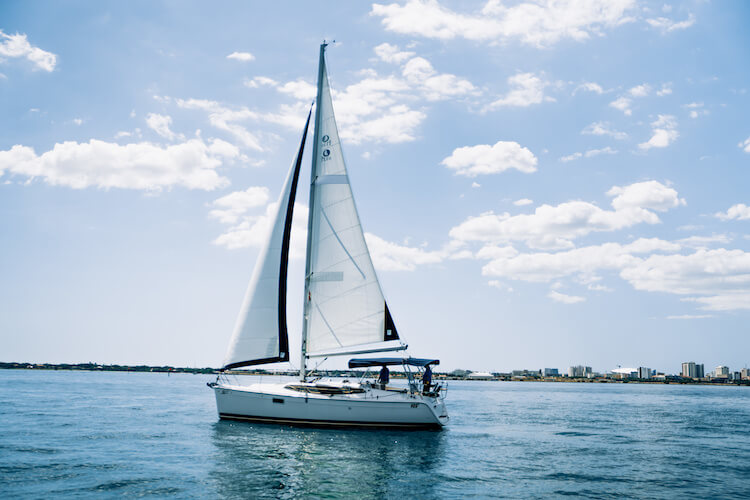 Regarding socializing in a small group of three to five people, few outdoor activities can compare to sailing. Santa Barbara has one of the world's most fantastic playgrounds for this activity just outside its beautiful harbor. A group of three people seated several feet apart can count on the breeze.
For non-boat owners, choose from a wide variety of public cruises, take an instructional sailing course, or book a private skippered charter.
Mountain biking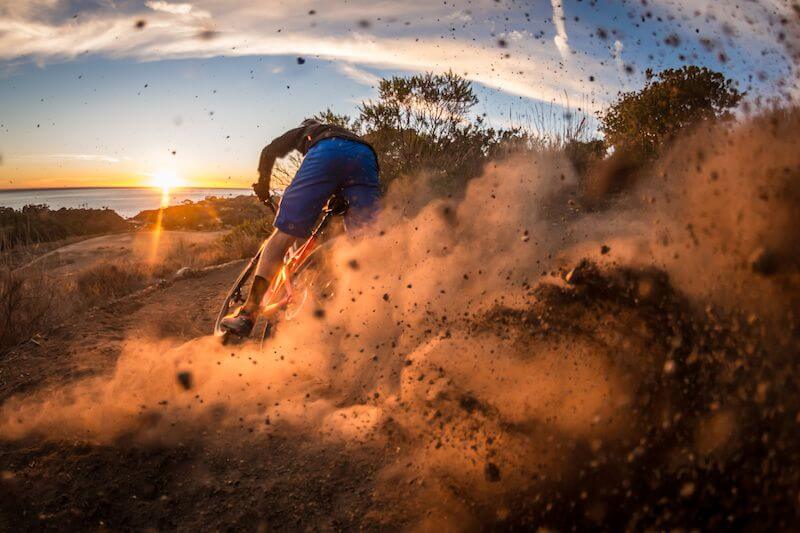 Santa Barbara may be best known for its beaches, but mountain bikers have just as many reasons to visit. Santa Ynez Mountains are a part of the Los Padres National Forest. These hills rise in the hills and valleys surrounding San Luis Obispo.
Santa Barbara Historical Museum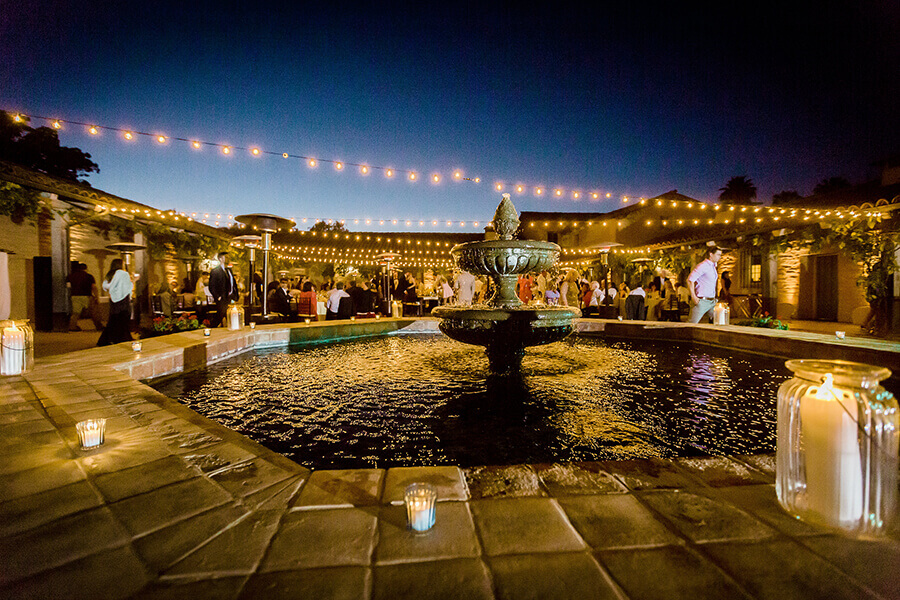 The Santa Barbara Historical Museum is a cultural gem of the city. The museum has a number of fascinating displays that take visitors back in time to the region's past.
The Santa Barbara Museum of Natural History is home to more than 50,000 collections that cover more than one million years of history. You can check out their current exhibits, take a tour of the collection, and learn more about what's happening at the museum.
Chromatic Gate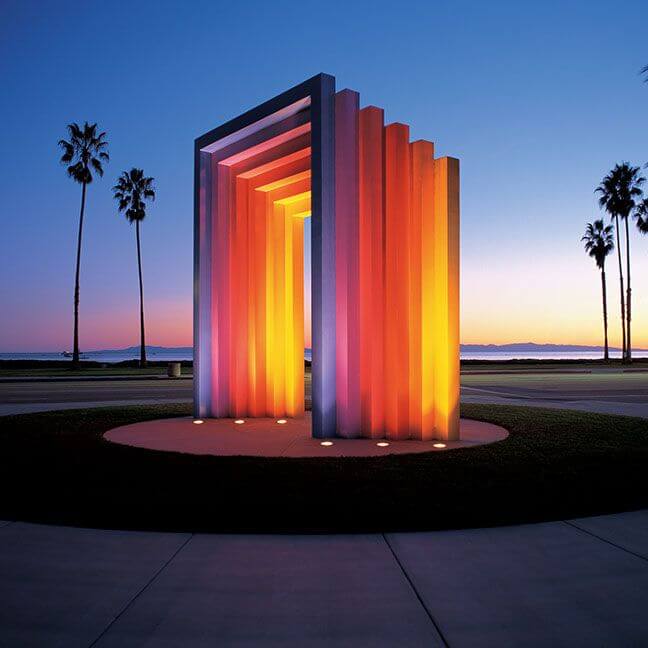 The Chromatic Gate is a one-of-a-kind sculpture located in downtown Santa Barbara, CA. The gate is made from stainless steel and made to look as if it is made from crisscrossing wooden planks.
The gate is embedded right into the ground in the middle of a traffic circle and is the perfect place to rest and relax. The gate is adorned with a large manhole cover in the pavement's center. The manhole cover creates an interesting optical illusion. Its located in Santa Barbara, CA 93103, United States.
The Stearns Wharf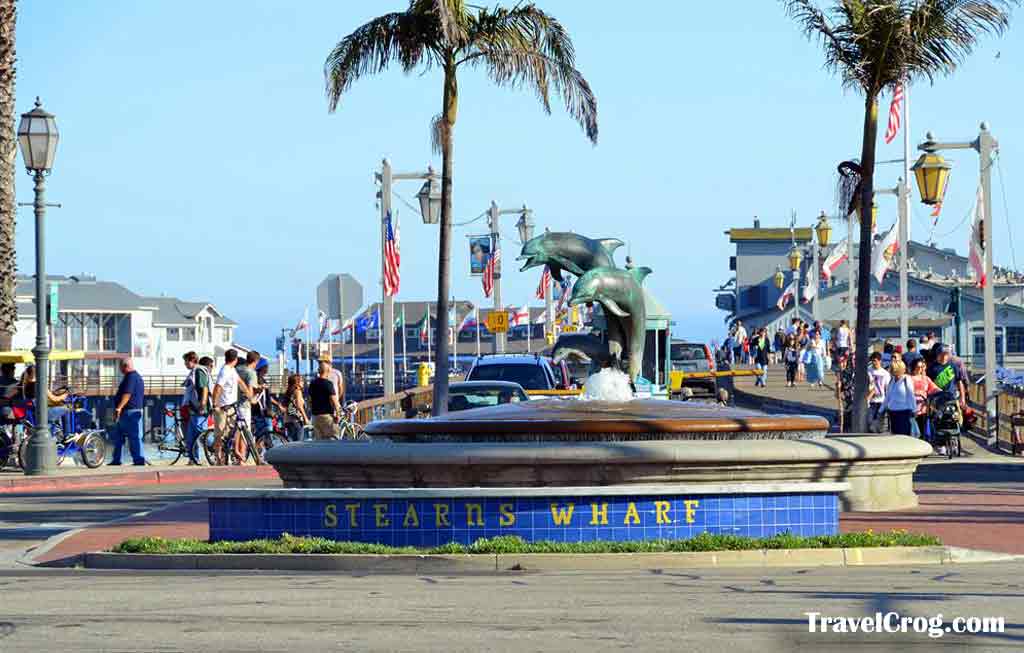 The Stearns Wharf is a prime spot for taking in Santa barbara south coast's natural sights. This wharf stretches out from the shore into the Pacific Ocean. The wharf has a beautiful sand beach and palm trees, making watching the sunset enjoyable. At the end of the wharf, there are places to watch the sunset and take in the ocean air. Stearns Wharf is a great place to spend an afternoon.
The dolphin fountain, officially known as the Santa Barbara's Bicentennial Friendship Fountain, by artist Bud Bottoms that welcomes visitors to Santa Barbara.
Moreton Bay Fig Tree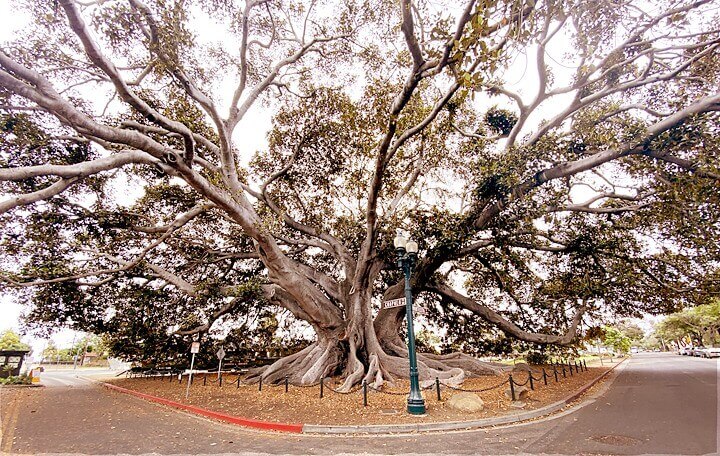 The Moreton Bay Fig Tree is an immense tree that grows in the Santa Barbara, California, area. It is located on the campus of the University of California and is a popular tourist site. The tree was over 150 years old, making it one of the oldest trees in the United States. However, after several years of drought, the tree died in the summer of 2015. Though the tree has been cut down, the tourists still come to see it. To honor the tree, many have left notes on the trunk. The leaves of the tree can be used in cooking, which is why many people come to collect them.
Santa Barbara Zoo
Santa Barbara Zoo is a nice little zoo. It's not big, but it's a nice place to visit. You could probably spend an hour there walking around and looking at the animals, but animals are also out in the "petting zoo" area. That's where you can get up close with the reptiles and birds. Then there is the petting zoo where you can feed goats and sheep.
The Santa Barbara Zoo has been able to buck this trend by redesigning and adding new exhibits to their park—the latest of which is the California Condor Recovery Center, which reopened in 2009 after being destroyed in the 2003 wildfire that burned over 80% of the park
Old Mission Santa Barbara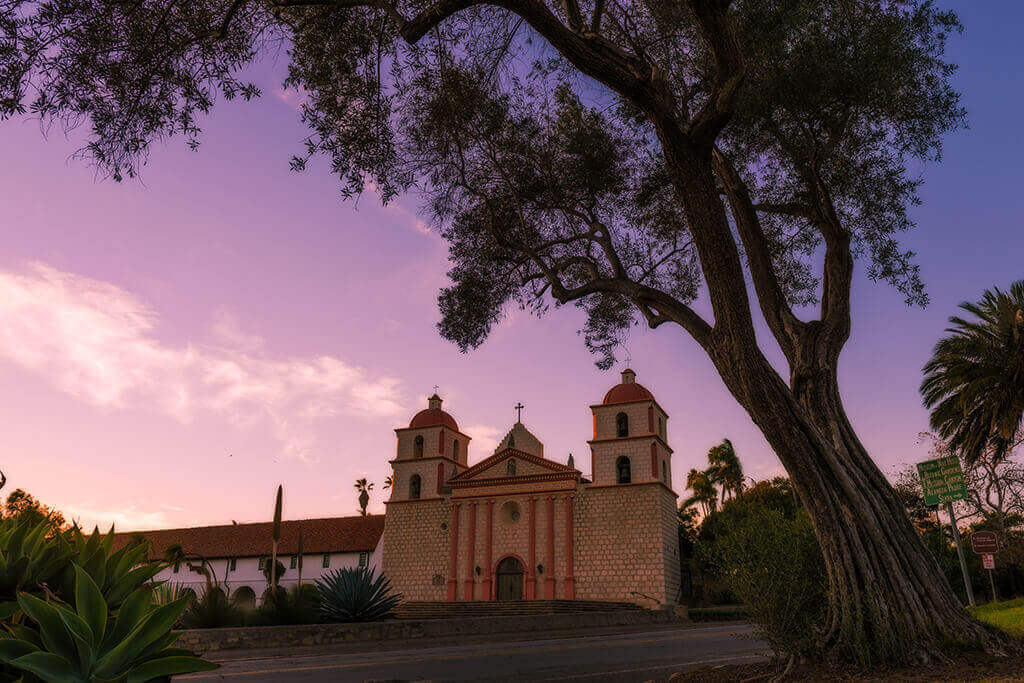 Santa Barbara's mission is one of the grandest, with a magnificent Moorish fountain, domed belfries, twin bell towers, heirloom rose gardens, and an abalone-encrusted Chumash Indian altar. The mission is open daily; tour its whitewashed rooms and museum or attend Sunday mass. One of 21 missions Spain built in the late 1700s to gain a foothold in what is now California, Santa Barbara's stately Spanish-Mediterranean architecture is adopted from the regal Santa Barbara Mission, Since its founding in 1786, the altar light has never been extinguished.
Free Things to do in Santa Barbara Downtown
Paseo de la Guerra
Visit the historic courtyard, with its Spanish gardens, and window shop the boutiques of El Paseo, "Street in Spain," on De La Guer.
The Paseo de la Guerra is a historic area in the heart of Santa Barbara's downtown. This is a complex of historic buildings. Since 1977 it is listed (as El Paseo and Casa de la Guerra) in the National Register of Historic Places.
Paseo de la Guerra has long been a popular place for residents to enjoy a drink or coffee while window shopping. But a new look will give this historic neighborhood a contemporary feel.
It's a wonderful example of Spanish Colonial style in California. You can also visit this site for great photo galleries and video clips.
Santa Barbara County Courthouse
The first thing that comes to mind when you think about the Santa Barbara Courthouse is "beauty."
The Courthouse at Santa Barbara is an early example of the style known as the Spanish Colonial Revival. It was designed in the 1920s and completed in 1929.
The self-guided tours provide visitors with a visual history lesson through the elaborate hand-painted murals, marvel at ornate wrought iron chandeliers, and climb to the top of the clock tower for an incredible panoramic view of Santa Barbara and beyond.
The Santa Barbara Courthouse has a great deal of history and culture and is often cited as one of the most beautiful courthouses in the United States. Visitors can take docent tours of the Courthouse located at 1100 Anacapa Street at 10:30 am and 2:00 pm Monday through Friday.
Free Santa Barbara Walking Tours
Since 2017, Free Walking Tour Santa Barbara has been offering its award-winning Funk Zone and Waterfront tours to locals and tourists alike. These two tours take you on a journey through the history of SB, and offer a window into a very unique part of our community.
You can visit Funk Zone as a fun day out. You'll need a few hours to explore Santa Barbara's warehouse district – and you should try some of the local beers on tap at the area bars.
The 90-minute public tour is available at 2:00 p.m. on Saturday, July 15. Tickets are $10 and can be purchased online or at the Hotel Californian's front desk. Your ticket will also give you access to the special guest appearances and activities throughout the afternoon.
The Santa Barbara Museum of Art has compiled a collection of fascinating artifacts from the history of Santa Barbara's most important industries. Whether it's a little bit about history, a lot about history or history, Santa Barbara history, we hope to enlighten your visit to Santa Barbara with our collection of items.
Vedanta Temple
The Santa Barbara Vedanta Temple was built in 1956 and sits atop a 45-acre site between the foothills above the city of Santa Barbara and below the peaks of the Santa Ynez Mountains. The view of the ocean from this San Francisco temple is impressive.
The Vedanta center is located in Santa Barbara in California. The temple, or "Vedanta" as they are known, is one of seven sister centers in India that are part of the order founded by Swami Sivananda Paramahansa.
A Hindu temple is a place of worship for Hindus, and it can include activities like daily worship, meditation and vesper services, Sunday lectures, and puja (special worship services). These are also the primary activities for a Hindu temple.
Membership in the center requires attendance at regular lectures and classes along with an interview with a minister.
Explore Santa Barbara's incredible waterfalls
Nojoqui Falls
Nojoqui Falls offers visitors a whole day of relaxing in the park, enjoying the barbecue pits, picnic tables, and playing fields. Undoubtedly, it's one of the best places for a whole family vacation!
If you want to see some really cool waterfalls, make a visit to Canyon Falls in New Jersey. The 80-footfall is the second tallest free-falling waterfall in New Jersey.
It's just over a mile each way and takes no more than 20 minutes.
Tangerine Falls
Tangerine Falls is one of Santa Barbara County's most famous hikes and is a good example of what can happen when you take your time.
The trails in the Santa Barbara National Forest are varied and diverse. Some are better for hiking, while others are best for mountain biking. In either case, preparing your mind and body with the right gear to enjoy the scenery is a good idea.
Please check out our website for the latest trail conditions before heading out. The conditions for this hike are optimal from March through November, and it can be very dangerous during wet periods.
Seven Falls
Seven Falls is an easy day hike from the Santa Barbara area, just a few miles off the Pacific Coast Highway. You'll take in some outstanding coastal views and cool shade in the springtime. This moderate hike will get you in touch with nature on a sunny day.
San Ysidro Falls
Head into the foothills of Montecito in pursuit of San Ysidro Falls. The primarily uphill hike goes for about 1. After a big rain, the falls are a dramatic sight to behold. It's a great way to enjoy the scenery and cool off. During the summer, though, the falls are much more lively and active.
Cabrillo Bike Path to Butterfly Beach
Cabrillo Bike Path is one of the best bike paths in Santa Barbara, California. It is about four miles long and has two sections. The paved and flat route and short, easygoing rides are the most popular option for families.
Stops along the way include Stearns Wharf (at the Embarcadero Marina Center), where you can enjoy lunch or shop for souvenirs at several shops. You will also pass the Andree Clark Bird Refuge (1400 E. Cabrillo Blvd.
The bike trail leads to Butterfly Beach. Turn right on Channel Drive and follow the road's curves until you reach Fairway Road, where you will continue straight and then turn right back onto a bike path. At the end of the bike path, you'll see the entrance to Butterfly Beach.
Bring your camera because this ride is one of the most picturesque on the boardwalk. You're guaranteed to take a million photos from every angle because the design of this ride will never stay the same.
Santa Barbara Attractions:

Downtown Sights
Ride up to Santa Barbara and get a feel for the city on two wheels. Ride along the wharves with the sound of waves in the background and experience the city's history by strolling through Old Town.
As you emerge on the other side, turn right on Haley Street. Turn left on Santa Barbara Street to pass Architect Jeff Shelton's signature creation, Vera Cruz (519 Fig Ave). Continue on Santa Barbara Street, where you'll pass Santa Barbara Historical Museum (136 E. Haley St).
De La Guerra St & Handlebar Coffee Roasters is a unique café that provides the perfect spot for a break, a workout, or just for catching up with friends. Located in the heart of downtown Santa Barbara, the café is integral to the urban experience and provides a sense of community.
When you visit the Paseo de la Marina, you'll see Alice Keck Park Memorial Garden and Alameda Park on your right and the Sea View District on your left. Turn right on Alice Keck and go over to check out both of these parks.
Santa Barbara Museum Of Art Galleries
The Santa Barbara Museum of Art, founded in 1941, is a great place to spend some time wandering through the galleries. With a collection spanning 4,000 years and including works by masters such as Leonardo da Vinci and Picasso, the Santa Barbara Museum of Art is truly one of the best art museums in the country.
Santa Barbara Museum of Art marks its 75th anniversary in 2016. Its permanent collection contains paintings, sculptures, prints, photographs, ceramics, glass, jades, bronzes, lacquer, and textiles.
SBMA comprises several different departments, each with its own area of expertise. One department in particular is the Art History and Conservation department. Its research is centered on understanding the nature of the objects in our collection and how best to preserve them for future generations.
The Santa Barbara Museum of Art is a fine art museum that offers visitors a broad and exciting experience of the arts and cultures of Europe, North America, and Latin America. It includes an impressive collection of more than 18,000 works of art ranging from ancient to modern times.
The Museum of New Zealand Te Papa Tongarewa offers a range of exhibitions, including artworks, films, and themed spaces. Children will enjoy the interactive children's gallery and Museum Store.
Santa Barbara Botanic Garden
The Santa Barbara Botanic Garden is a 78-acre botanical garden containing over 1,000 species of rare and indigenous plants. The Garden is located in Mission Canyon, Santa Barbara, California, United States. The garden's goal is to display California native plants in natural settings.
The Santa Barbara Botanic Garden, a 78-acre living museum, has a unique collection of native California plants. Visitors can experience five miles of easy walking trails through a natural habitat with a diversity of plant and animal species.
Take in sweeping views of the San Ynez Mountains and Santa Barbara's Channel Islands, and stroll through more than 1,000 plants, trees, and flowers representing the region's botanical diversity. There's nothing quite like the natural wonders of the Channel Islands.
Cycling is not allowed in the Botanic Gardens. We understand the desire to cycle around, but there are plenty of other ways to do so, and we don't allow bicycles to be chained outside.
Dogs on leashes are welcome at all times at the Garden, but there is no way to hold their leashes while they explore on their own.
The Trails 'n' Tails event allows people with dogs to take them for walks or just enjoy being outdoors in a more casual environment and raises money for the Garden.
El Presidio de Santa Barbara State Historic Park
The Presidio of Santa Barbara, called initially El Presidio Real de Santa Bárbara, was the first military defense of the Californias, built by Spain in 1782, with the mission of protecting the Second Military District in California.
The Santa Barbara Trust for Historic Preservation (SBTHP) works to preserve Santa Barbara's history by ensuring that all historical sites and buildings are protected and preserved. As the only organization solely dedicated to preserving Santa Barbara's historic neighborhoods, SBTHP is the primary force in the reconstruction and preservation of El Presidio de Santa Bárbara State Historic Park.
The chapel is especially impressive, but El Cuartel (a guard family's living quarters) is California's second oldest building. A fascinating glimpse of early state history. El Presidio is the second oldest fort in California! There's no Annual State Parks Pass here.
FAQ
What is the best time to visit Santa Barbara?
The best time to visit Santa Barbara is from late January to mid-April and mid-September to mid-October. While temperatures are mild year round, traveling in early spring or fall is more affordable, and fewer tourists mean more room.
Why is Santa Barbara California famous?
Chill at the Beach, sandy beaches, and whether you're looking to catch the perfect wave or the perfect sunset, there are plenty from which to choose.
Is Santa Barbara worth visiting?
Santa Barbara is definitely worth visiting. Santa Barbara is often referred to as the American or California Riviera. It has several pretty beaches, lots of Mediterranean architecture, and palm trees.
What do locals do in Santa Barbara?
Santa Barbara Things to Do: Arroyo Burro County Beach Park. The Arroyo Burro Beach Park is a Santa Barbara County park located on Cliff Drive just south of Elings Park. It is called Hendry's Beach by locals, and it is a popular place for picnics and ocean activities, which include swimming, surfing, and fishing.
Where can I propose in Santa Barbara?
Butterfly Beach and Hendry's Beach are two primo locations for a stunning set-up in the sand. Upgrade your beach romance game with a "Proposal Picnic" impeccably styled by Santa Barbara Picnic Company.
Is Santa Barbara boring?
No, not boring. Santa Barbara has UCSB, with 20,000 students; City College with even more, and Westmont College: beaches, hiking trails, and lots of restaurants, music, and activity: Tennis courts, Surf, Golf courses, Botanic garden, etc. With all these attractions plus a mild climate, it's an expensive city.
Is Santa Barbara expensive?
Santa Barbara residents spend 29.43% of the median household income on housing costs, and the median monthly rent is $1,496. No other town does luxury or exudes an effortlessly chic vibe like Montecito street Santa barbara. Shop, dine, and hobnob together on Coast Village Road and the Upper Village.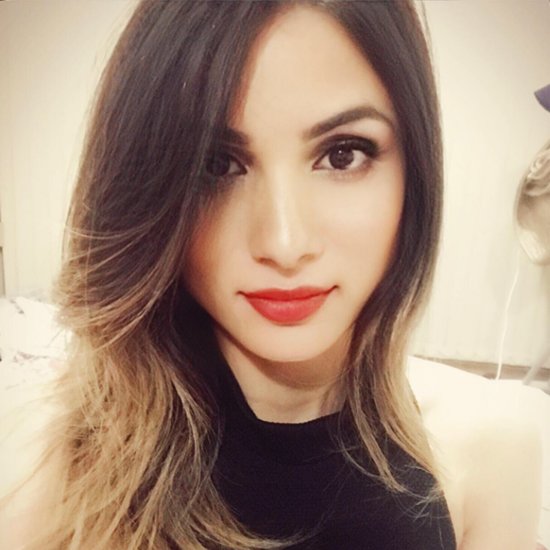 Hello, I am Molly Martin. I am from California and have been working in a company that manages money for wealthy people for the past 6 years and decided to leave my job because it wasn't doing anything for me other than making me feel stuck. So now after going on a trip around the world that made me feel empowered and coming back things weren't as they used to be at work or anywhere else so I want to change everything again. I left my job six years ago because I wanted to do something for myself and then went on a 3 month trip around the world which not only helped me realize how much more there was out there but also made me feel empowered because it was different than what everyone else does!