15 Best Things To Do In Glendora, CA
Things To Do In Glendora: Located about 20 miles away from Downtown Los Angeles, Glendora is known as the "Pride of the Foothills". It got this nickname as it is located in the foothills of the San Gabriel Mountains.
Glendora has beautiful weather year-round. It's best known for its world-class beaches of the Pacific Coast and its easy access to lively downtown Los Angeles.
Glendora offers amazing parks, hiking trails, restaurants and cafes, plenty of shopping malls, and many cultural and historical venues. It also offers plenty of things to do with kids for Los Angeles families.
Tours & Things to do hand-picked by our insiders
Below are 15 of the best things to do in and around Glendora, California.
1. Glendora Historical Society and Museum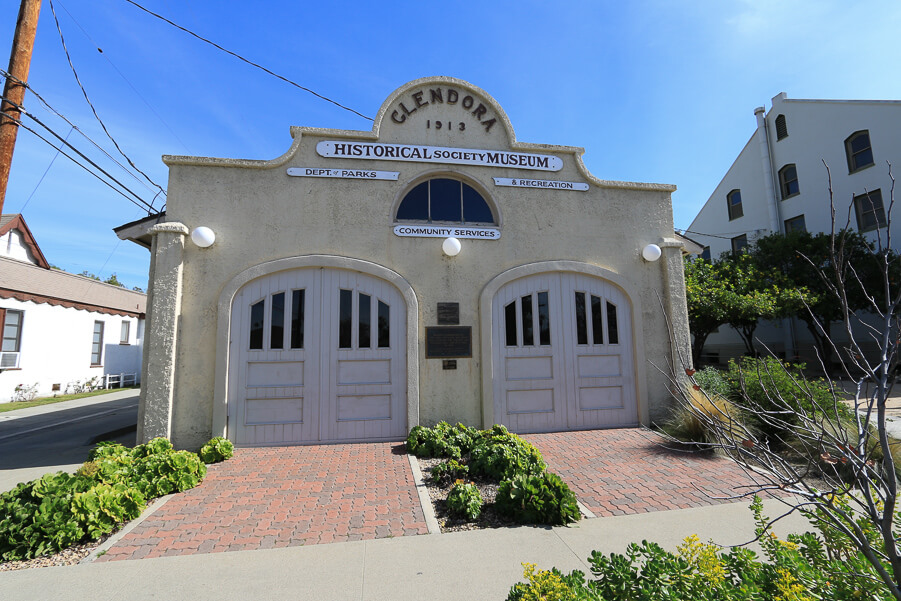 Source: Glendora Historical Society and Museum inside
Keeping Glendora's history alive and preserving it in the museum managed by the Glendora Historical Society has been the society's work for years.
At this museum, you'll find exhibits displaying items from the mid-19th century to the early 1800s. Photographs, documents, antique equipment and clothing, instruments, farming tools, and artifacts date from the 1800s to the present day.
This museum contains many items donated by local citizens over the years. In addition, a gift shop is on site, where visitors may purchase books and souvenirs.
There are a variety of objects on display at the Glendora Historical Society Museum. Some items date back to the 1800s, including tools, furniture, photographs, clothing, and more. Free admission and Saturday hours (except during holidays) are provided at the museum.
Address: Glendora, CA 91741, USA
2. Things To Do In Glendora With Family Galster Wilderness Park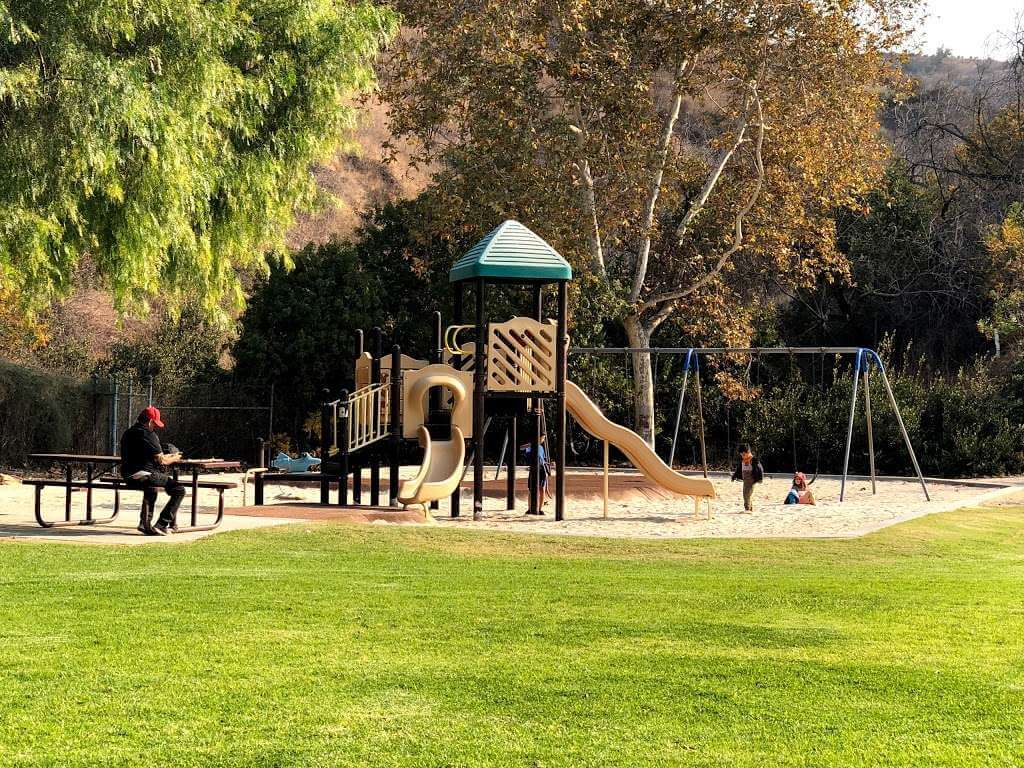 Source: Galster Wilderness Park
Its location in Galster Wilderness Park, a 42-acre wilderness park in California's San Gabriel Valley, makes it a unique visual and educational experience. In partnership with the City of West Covina, it is operated by the San Gabriel Mountains Regional Conservancy.
There are hiking and biking trails in the area. In addition to these open spaces, you'll also find shady areas nearby where you can picnic or simply enjoy the fresh air.
You will encounter some of the most beautiful scenery in the region as you explore the park. The park also has a museum and learning center where you can learn more about the surroundings.
Visitors can learn about local wildlife, minerals, and fossils from volunteers during certain times of the month.
Address: 1620 E Aroma Dr, West Covina, CA 91791, USA
3. Frisella's Roastery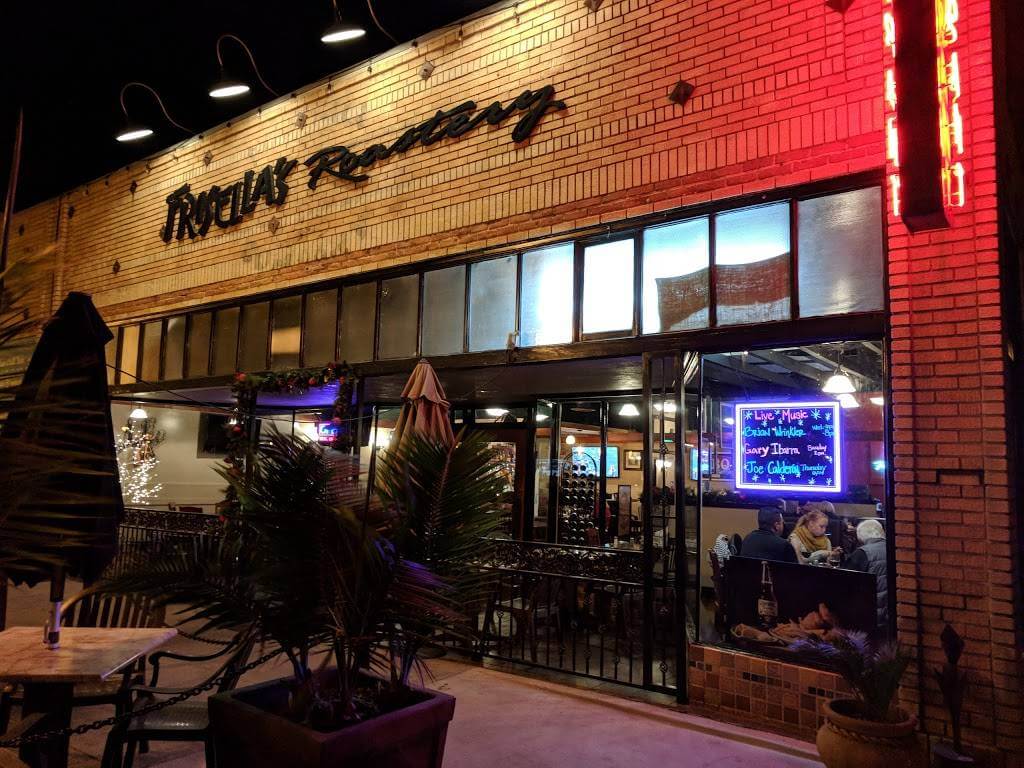 Source: Frisella's Roastery
Restaurant serving breakfast, sandwiches, BBQ, roasted chicken, desserts, and a full  bar. Frisella's Roastery is a long-established eatery that serves classic meals for breakfast, lunch  and dinner.
Among the many items on the extensive menu are chicken and ribs, as well as appetizers, salads, soups, and sandwiches.
We offer a variety of mouthwatering entrees, including roasted chicken dinners, pork spare ribs dinners, and beef brisket dinners. There is a full bar available as well.
Address: 179 N Glendora Ave, Glendora, CA 91741, USA
4. Glen Oaks Golf Course

Source: Glen Oaks Golf Course
At Glen Oaks Golf & Learning Center, we offer a nine-hole par three course, as well as instructional courses designed to meet the needs of a wide variety of golfers.
You can hold your next tournament at Glen Oaks – whether or not it's a corporate event, charity event, group golf tournament, or individual golf tournament. It is our goal at Glen Oaks to make your tournament an enjoyable and memorable experience with our professional staff coordinating and planning.
Throughout Glendora, Glen Oaks Golf Course has been the course of choice for golfers who want to finish their round quickly. Golfers can also rent golf clubs at the driving range and par-3 course, which is 9 holes.
The Wally's Grill is a great place to relax and unwind after your game. We offer beer, burgers, and other traditional fare.
Address: 200 W Dawson Ave, Glendora, CA 91740, USA
5. Tilt 267 Its Amazing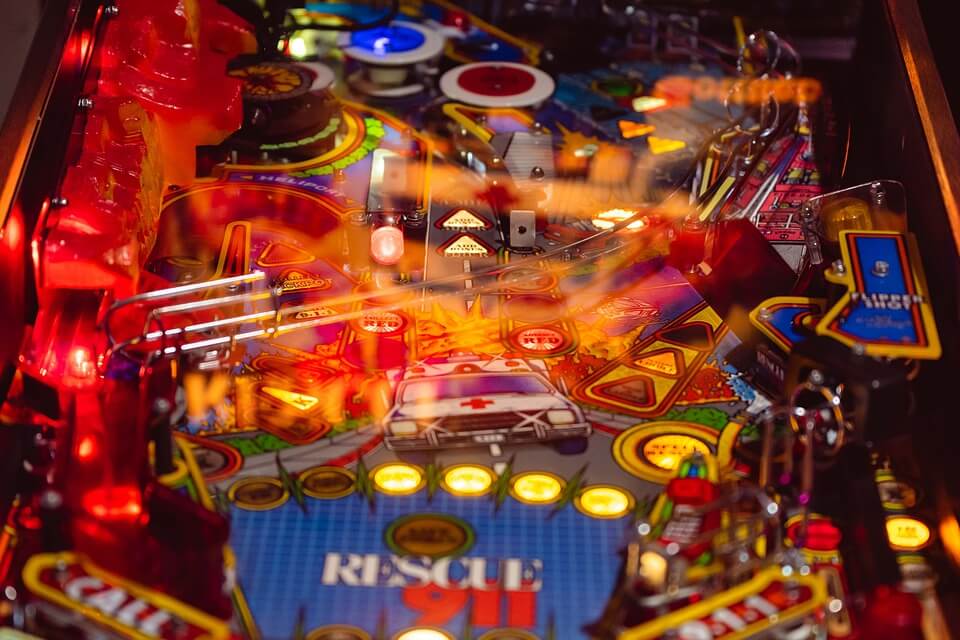 Tilt 267
Tilt 267 in West Covina is a fun spot to spend the afternoon when it's raining or when the weather is hot.
You'll find games from the old and the new at this arcade, but the old school games are well worth seeing, especially if you grew up in the '80s and '90s.
In addition to racing games, you'll find redemption games where you can win prizes, stacker  games and air hockey.
Address: 531 Plaza Dr, West Covina, CA 91790, United States
6. Things To Do In Glendora With Kids Finkbiner Park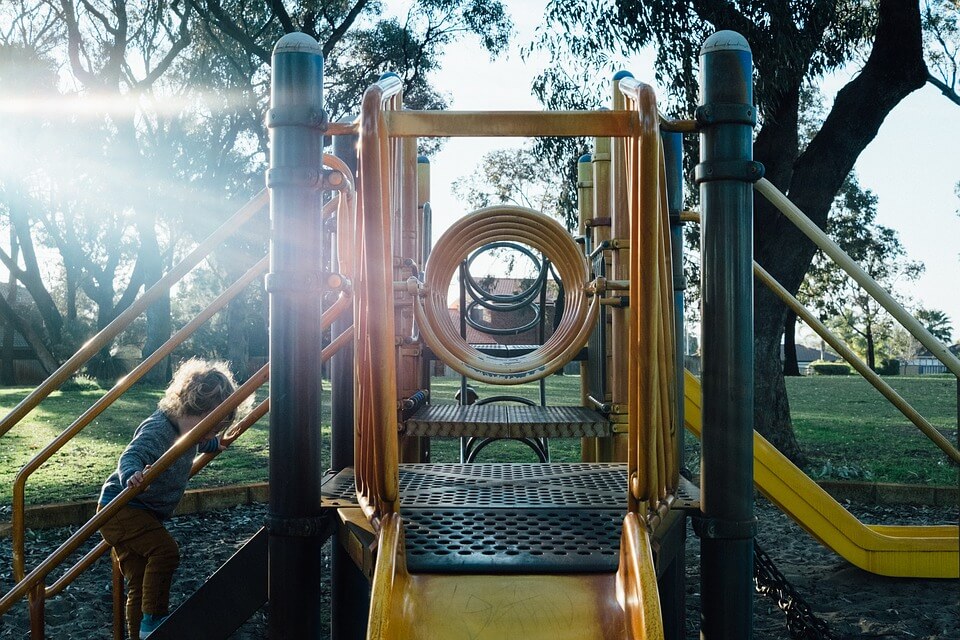 Finkbiner Park is located one block north of Foothill Blvd. between Wabash and Cullen Avenues.
Finkbiner Park facilities include the following:
Two lighted tennis courts
Four lighted softball diamonds
Lighted outdoor basketball court
Rentable picnic sites
Barbecues
Playground equipment
Volleyball court
Horseshoe pits
Restrooms
Walking path
Bandshell
Exercise equipment area
Scout Hut
Youth Center
American Legion Building
You may have difficulty keeping up with your workout regimen while away from home. Keeping fit and enjoying some fresh air are both possible at Finkbiner Park.
Tennis courts, baseball diamonds, a basketball court, volleyball courts, a walking trail and exercise equipment are just a few of the facilities you'll find on site.
A playground, horseshoe pits, picnic tables, and BBQ facilities can also be found in the park, along with restrooms.
Address: 160 N Wabash Ave, Glendora, CA 91741, USA
7. Frank G Bonelli Regional Park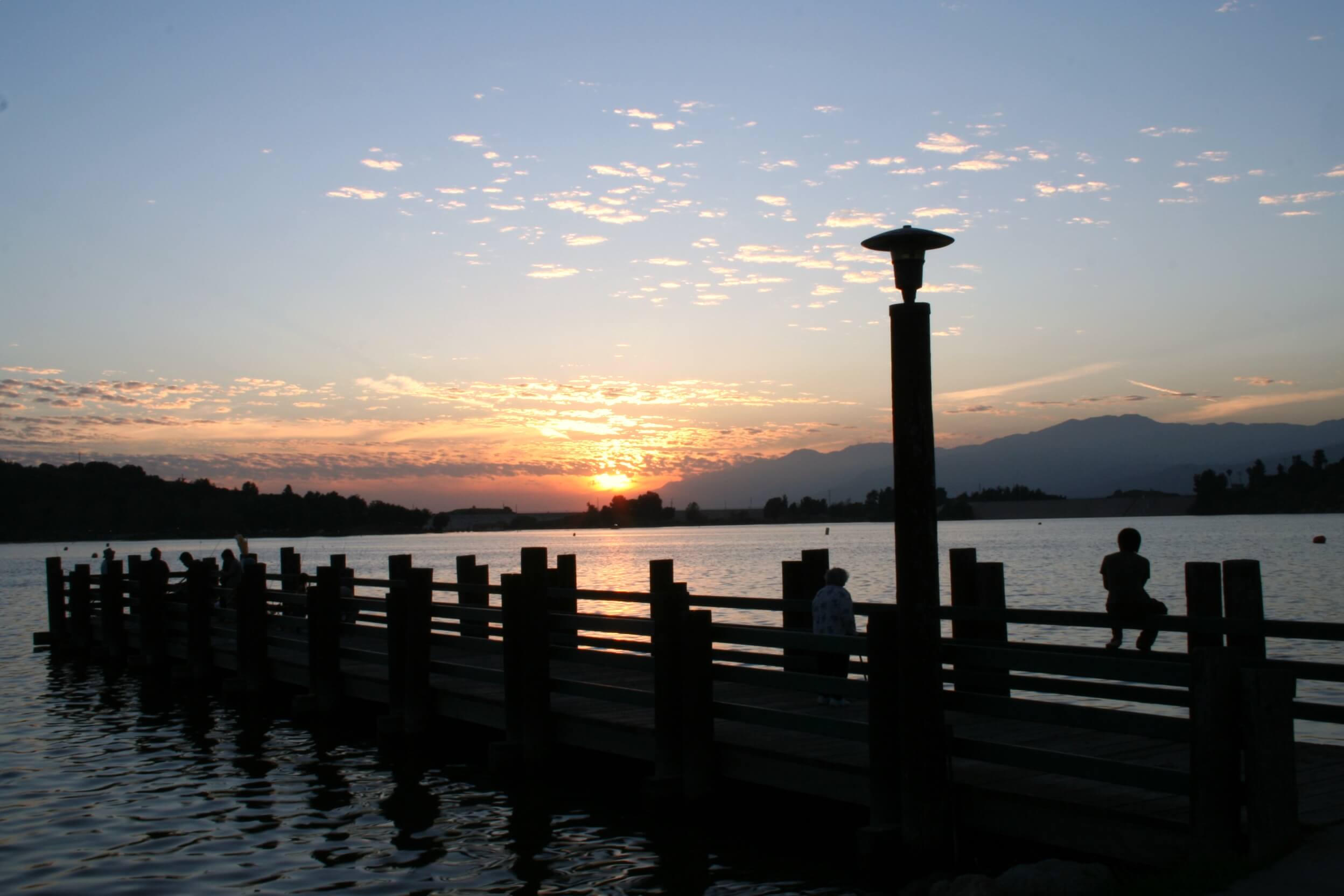 Source: Frank G Bonelli Regional Park
San Dimas, California, United States, is home to Frank G. Bonelli Regional Park, a man-made recreation area. A number of major freeways are nearby, including the Orange Freeway (State Route 57), Foothill Freeway (Interstate 210) and San Bernardino Freeway (Interstate 10). Frank Bonelli, former county supervisor of Los Angeles, was named after it.
The park offers a wide range of exciting activities. A total of 1,975 acres are dedicated to park facilities and can be used for a variety of activities including family and group picnicking, sight seeing, hiking, horseback riding, jogging, nature walks, recreational vehicle (RV) and group camping, a water-theme park, calf-roping, bird watching, golfing and bicycling.
A law enforcement officer patrols the site on horseback and in vehicles with mobile access and maintenance staff is stationed throughout the area to ensure an enjoyable day of recreation.
Furthermore, you can count on the Mounted Assistance Unit to patrol the trails within the park regularly, offering first aid and assistance to both humans and animals. Since it began at the park many years ago, this volunteer group has raised funds to assist in the improvement of the equestrian facilities.
Address: 1100 S Valley Center Ave, San Dimas, CA 91773, USA
8. Rubel Castle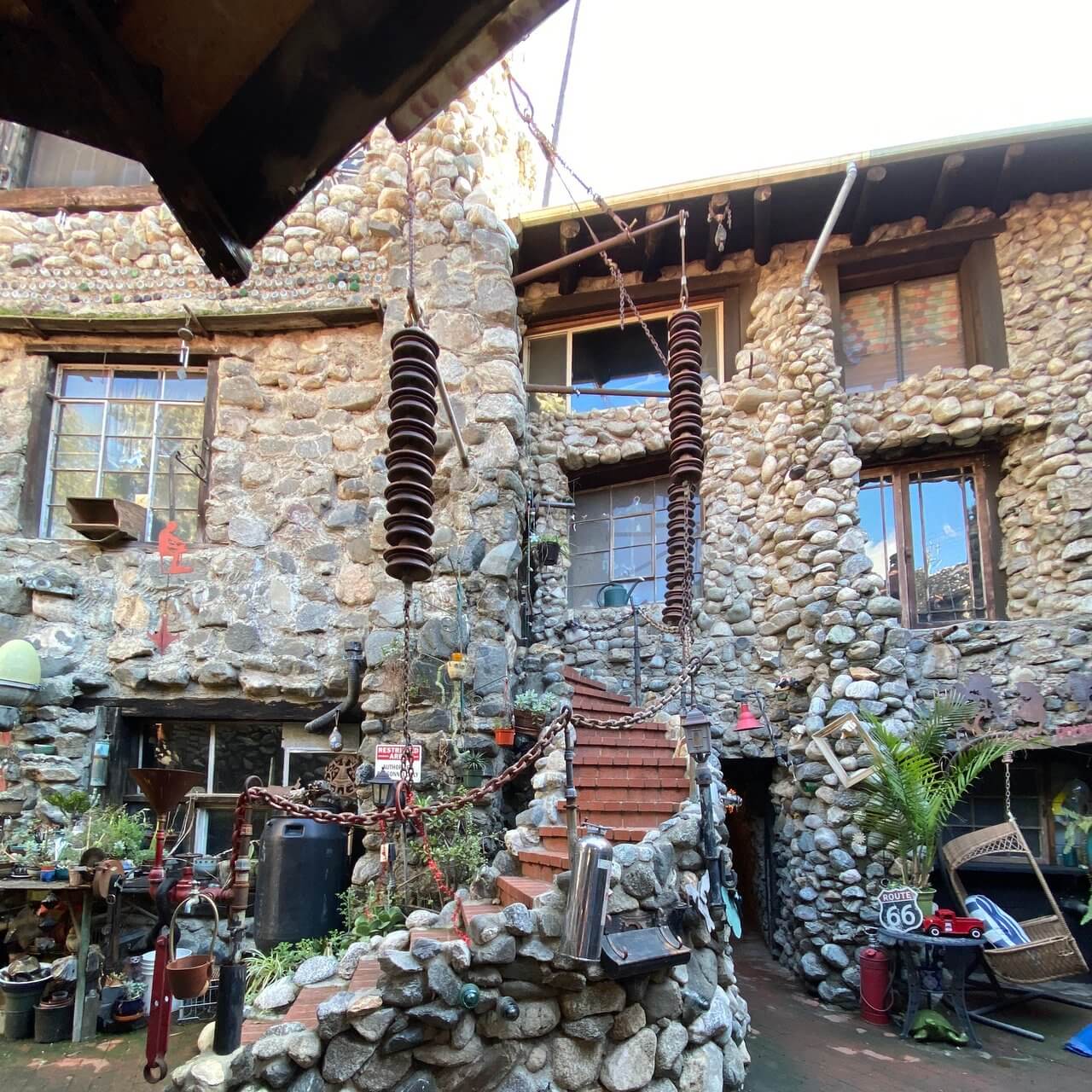 Source: Rubel Castle
Glendora Historical Society operates and owns the Rubel Castle, which was founded in Glendora, California, by Michael Clarke Rubel. Rubel purchased the 1.7-acre citrus orchard on which the building sits in 1959. A San Gabriel Valley version of Watts Towers is nearby.
Rubel Castle is a magnificent architectural wonder and an epic and historical masterpiece unlike anything else in the area or even during its time.
Castles began as dreams and eventually became reality. It was built by Michael Rubel using scrap metals, bottles, and any other parts he could salvage with the help of his friends.
The site is now visited by people from all over the world, who enjoy learning about its history and viewing the various parts of the property, including the Bottle House, the Santa Fe Caboose, the Clock Tower, and the Dungeon. Advance notice is required for guided tours.
Address: 844 N Live Oak Ave, Glendora, CA 91741, United States
9. West Coast Cheesesteaks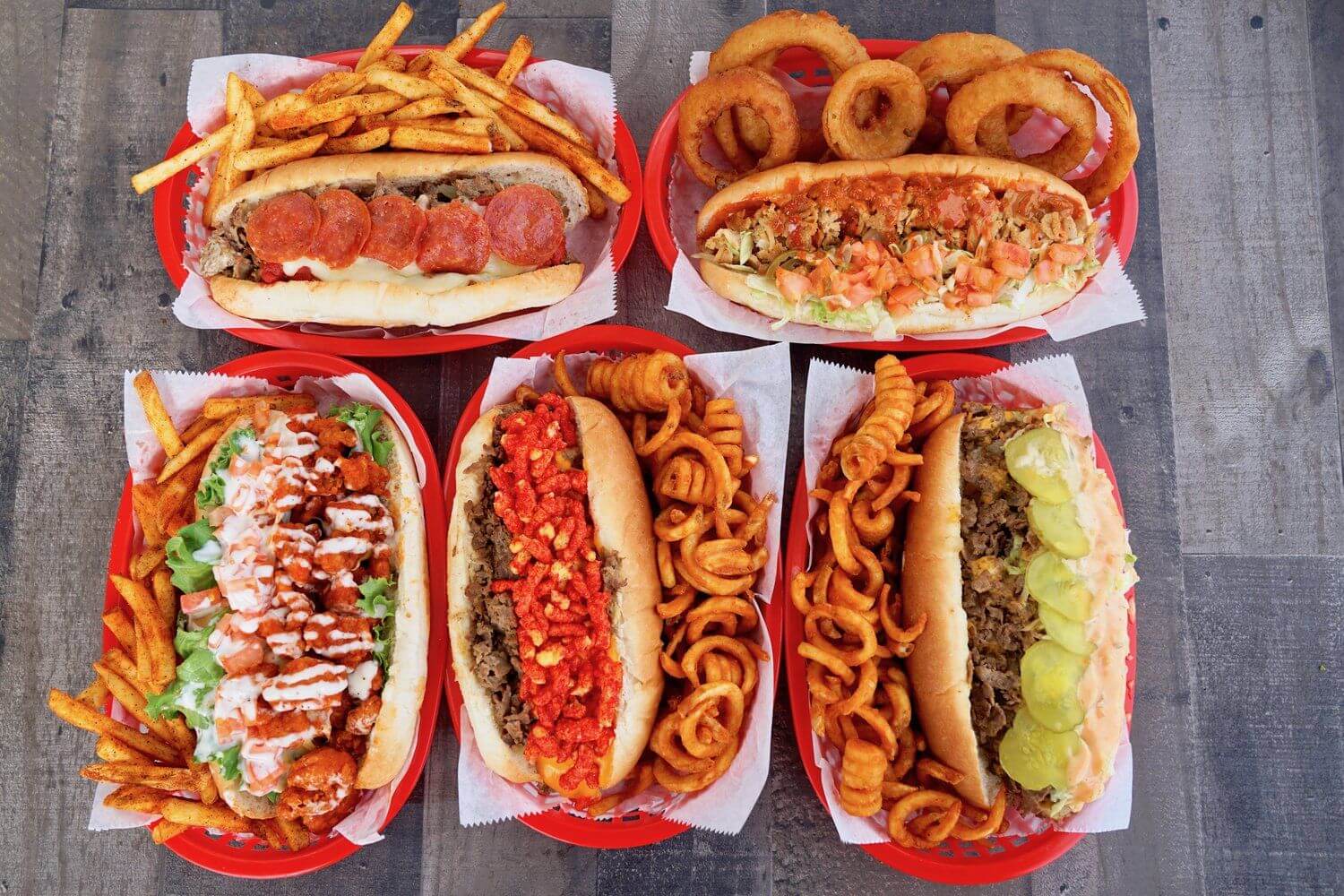 West Coast Cheesesteaks
You're missing out on cheesesteaks if you've never tried them. Basically, it is a sandwich made with steak, cheese, and whatever filler you choose. That sounds good, don't you think? There's a West Coast Cheesesteak at West Coast Steakhouse.
Our family-run restaurant serves only the very best ingredients, including bread delivered fresh every day and handcrafted sauces.
Your order can include beef, chicken, or vegetables, topped with the sauce and vegetables of your choice. Additionally, you can choose from a number of side orders.
Address: 1832-B E Rte 66, Glendora, CA 91740, USA
10. The Bridge to Nowhere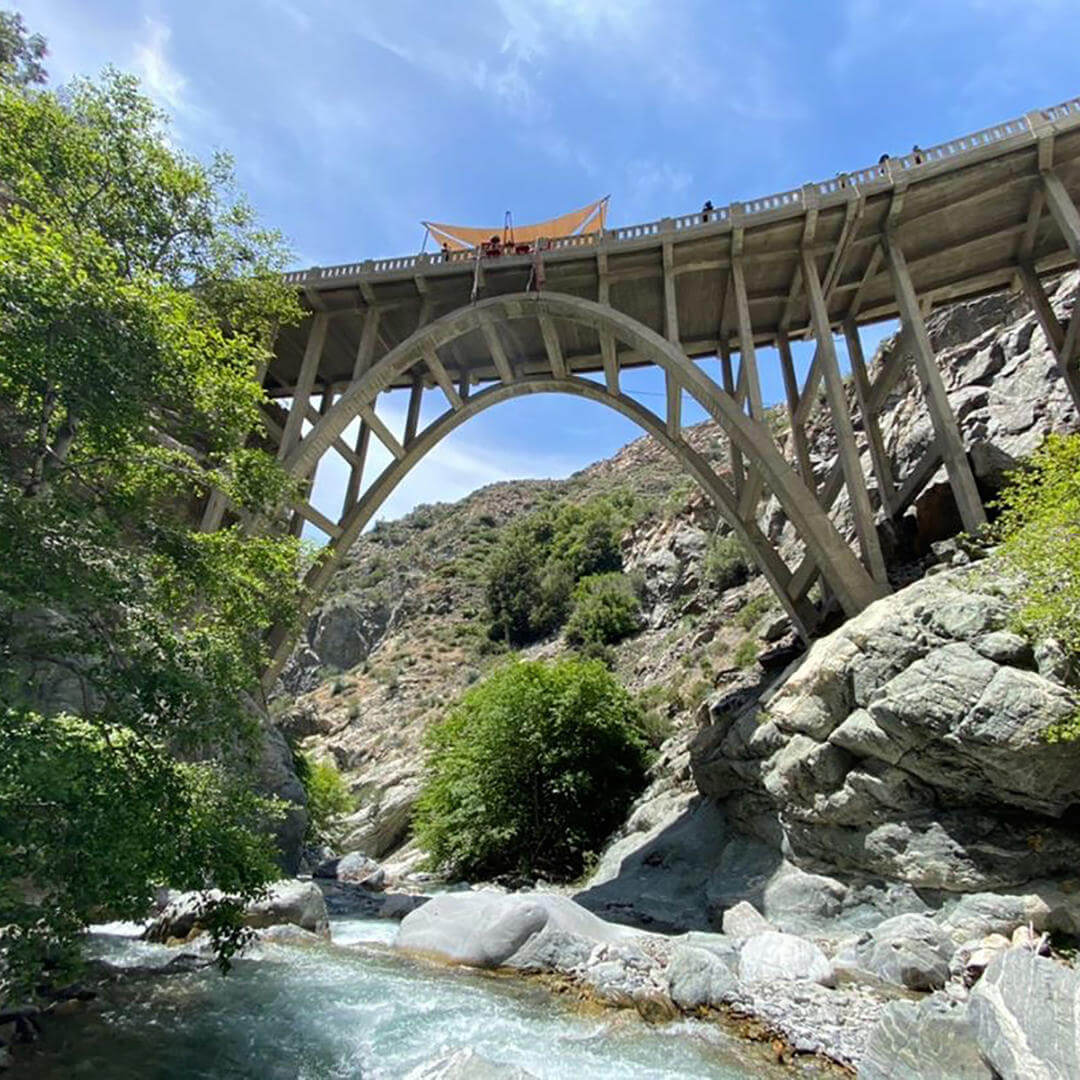 Source: Bridge to Nowhere
Located in the San Gabriel Mountains, the Bridge to Nowhere was built in 1936 north of Azusa, California. A road system connecting the San Gabriel Valley with Wrightwood was supposed to pass over this structure.
Situated about a half-hour drive away near Azusa, The Bridge to Nowhere is a fascinating place to visit. Whether you are a hiker, a thrill-seeker or an observer, as long as you don't mind a rugged ten-mile hike through the wilderness, the trip will be well worth your time.
Wrightwood was supposed to be connected to the San Gabriel Valley by the bridge constructed in 1936, but the project was abandoned due to flooding.
A local company that offers bungee jumps on specific days of the week is available to assist you at the bridge.
Address: 315 Northview Ct, Azusa, CA
11. New Vogue Spa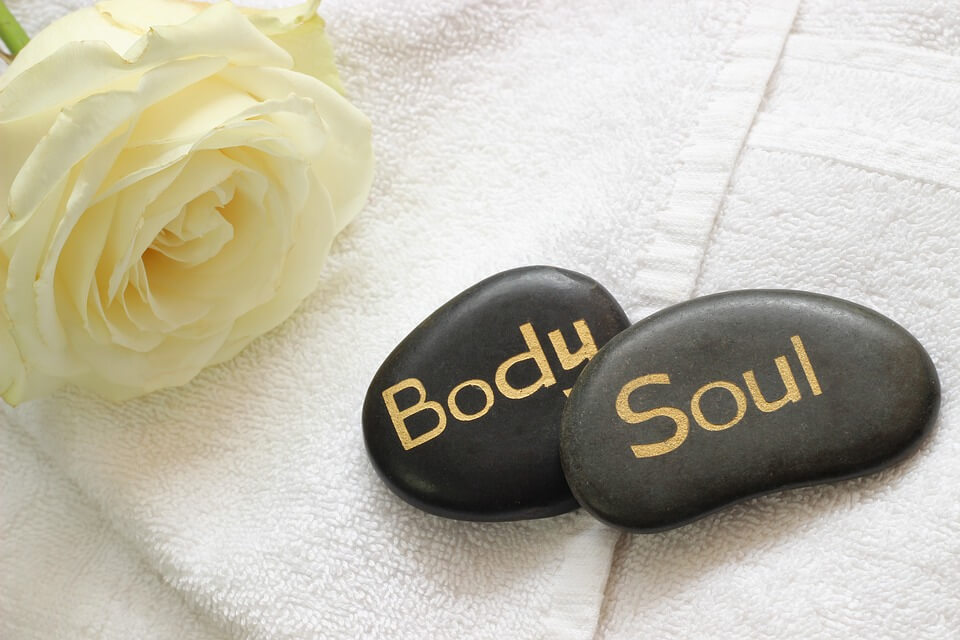 New Vogue Spa
Spa New Vogue combines Chinese and American techniques to provide a variety of beauty services. Wendy Zheng, the founder of the spa, opened it in 2012 and it currently offers a wide range of wellness and beauty services.
Among the services offered by the beauty spa are body slimming, anti-aging procedures, and traditional Chinese medicine.
We combined elements of traditional Chinese medicine health therapy with high-tech skincare and anti-aging products in New Vogue Spa. Professional spa staff strives to ensure guest comfort and that they leave feeling refreshed and relaxed.
Facials and body scrubs are among the treatments available at this facility. You can also choose from a selection of massages, such as relaxation, essential oil, and hot stone massages.
Address: 17980 Castleton St, City of Industry, CA 91748, United States
12. The Donut Man – Must Try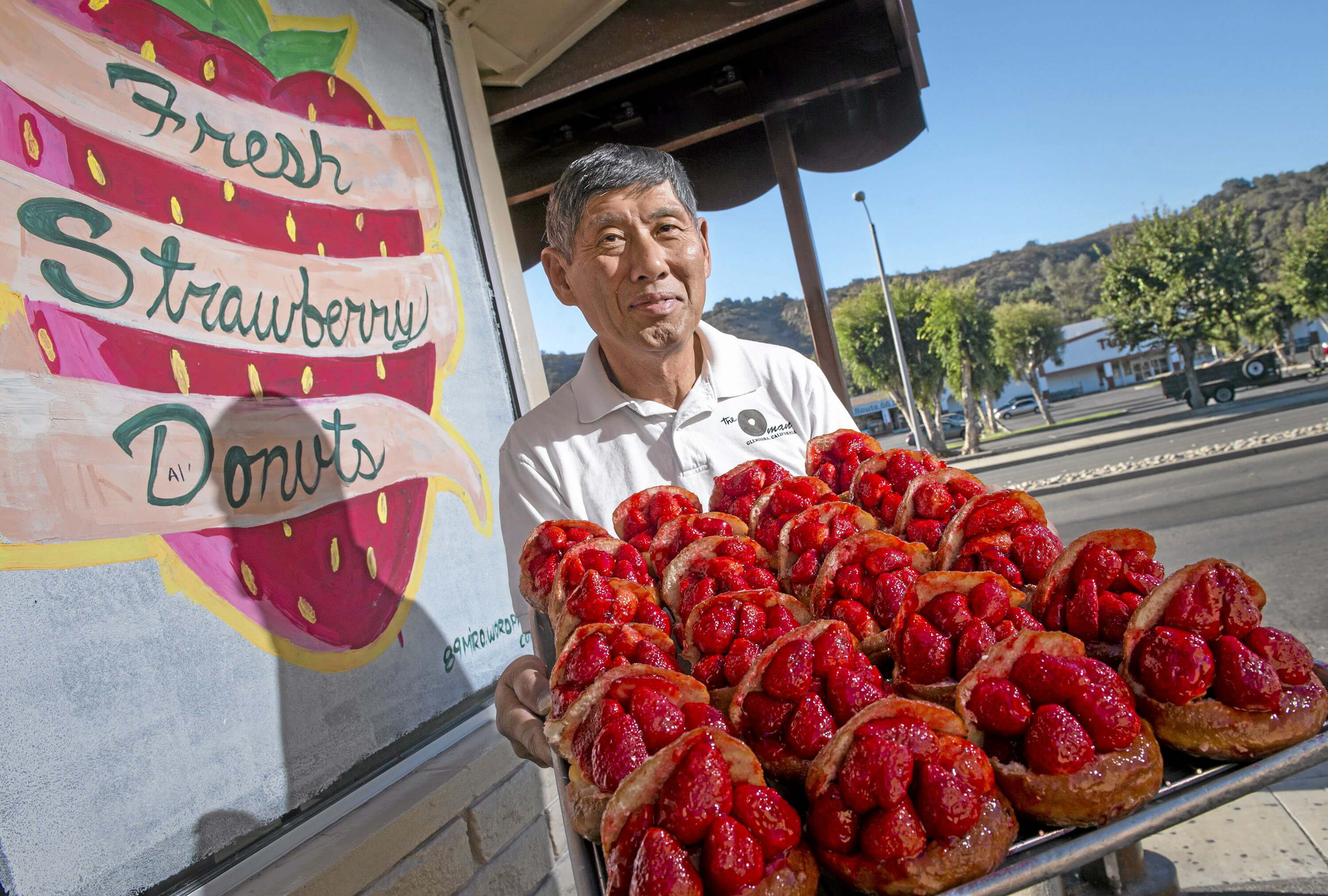 Source: The Donut Man
I have been going to Donut Man in Glendora for years. In many blogs and lists, this has been described as one of the best donut shops Southern California has to offer, especially during the peach season.
This is not a point of contention for me. This shop puts the strawberry on the map and continues to improve its trade by specializing in fresh strawberry and fresh peach donuts. As I think about it, I can't recall having seen a donut shop put fruit into one of its donuts, with it falling out of every bite.
You can check out all the details yourself by following the link below. You could easily pass The Donut Man if you had never heard of it if you weren't familiar with Route 66. I have, however, noticed a pretty long line each time I have been, which is always a good sign.
Address: 915 E Rte 66, Glendora, CA 91740, United States
13. The Arcadia Wilderness Park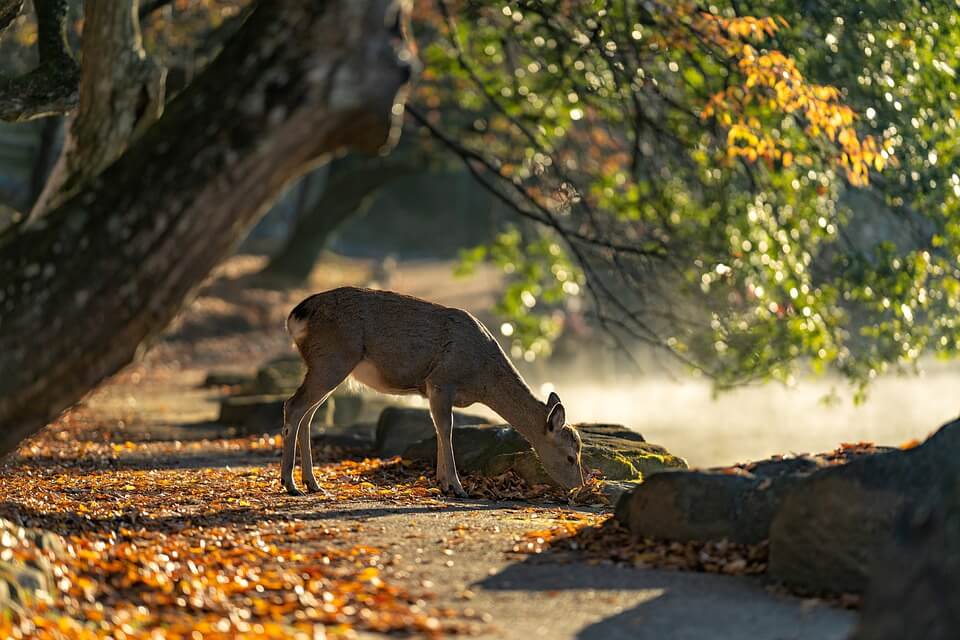 The Arcadia Wilderness Park
Peaceful wilderness park with picnic areas, a grassy field, hiking trails, and a nature center. A popular place for visitors seeking to escape the urban environment, Arcadia Wilderness Park may be found just outside nearby West Covina.
If you want to learn about the region, you should start at the nature center since it has all the information you need.
Guests to the park will enjoy hiking through some of the best trails around, seeing many plants and getting the chance to see wildlife along the way. A picnic or a quiet stroll can also be enjoyed on the grassy areas sprinkled throughout the park.
Address: 2240 Highland Oaks Dr, Arcadia, CA 91006, United States
14. Wally Parks NHRA Motorsports Museum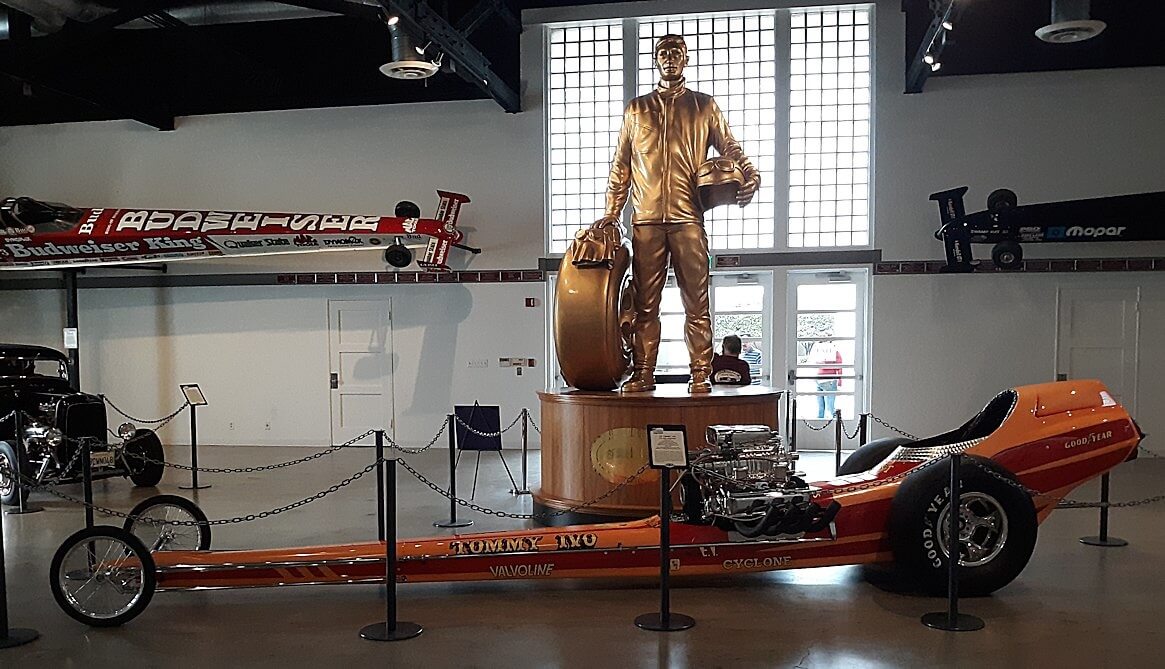 Source: Wally Parks NHRA Motorsports Museum
In Los Angeles County, the Wally Parks NHRA Motorsports Museum can be found near the Los Angeles County  Fairplex. Among its displays are memorabilia, automobiles, and motorcycles associated with the sport of hot rodding.
There are plenty of things to do in nearby Pomona whether you're interested in cars or racing. Visit the nearby Wally Parks NHRA Motorsports Museum.
Visit our exhibitions to see real-life artifacts about motorsports and the auto industry in American culture. The museum offers tours that will help you understand more about the items on display as well as the racing history.
In addition to seminars and lectures held at the museum, several other events are held during the year.
Address: 1101 W McKinley Ave, Pomona, CA 91768, United States
15. Raging Waters Los Angeles

Source: Raging Waters Los Angeles
California has three water theme parks, Sacramento, San Dimas, and San Jose, all belonging to a chain named Raging Waters. In addition to being owned by Parques Reunidos and operated by Palace Entertainment, these four parks each have their own draw. Winter is generally a time when the parks are closed.
The largest waterpark in California is located in nearby San Dimas, so on hot days, locals in Glendora flock to Raging Waters Los Angeles.
A variety of attractions are spread over an area of 50 acres, making this a great place for people of all ages. Some of the water attractions on site include the Wave Cove, several water slides, and a lazy river.
The city has a variety of restaurants where you can get just about anything including burgers, pizza, and ice cream.
Address: 111 Raging Waters Dr, San Dimas, CA 91773, United States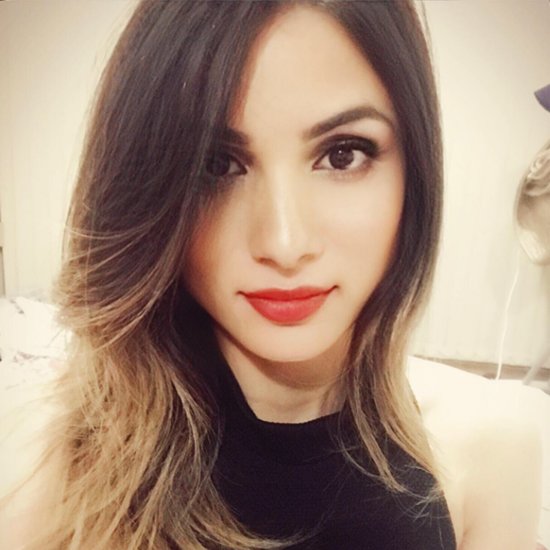 Hello, and welcome to Travel Crog, a site where I share my travel advice for your dream vacations. My name is Molly Martin, and I'm the founder and editor-in-chief of this site. I have a passion for travelling and exploring new destinations, and I want to inspire you to do the same. Six years ago, I left my job as an HR professional and embarked on a three-month trip around the world. It was an amazing experience that changed my life and perspective. Ever since then, I have been travelling as much as I can, and writing about the best things to do, see, and eat in every place I visit. Whether you're looking for a city break, a beach getaway, or a mountain adventure, I have something for you. Travel is not only fun, but also empowering and enriching. Join me on my journey and discover the world with Travel Crog. My motto is: "Life is short, travel more."