Here's how to spend a day in Malibu
There are various ways to explore Malibu. When driving along Pacific Coast Highway (PCH), it's hard not to stare in awe of all the cliffs, sandy beaches, and beautiful homes once you hit Malibu! Malibu is a laid-back beach community with a quiet place set in blissful natural beauty.
On one hand, you are standing on the point where the water meets the land. And on the other, you're surrounded by beautiful homes, delicious food, and a winding road that somehow never gets old.
Malibu is all of that and more. One day is not enough to explore the whole city. But if 24 hours is all you got, there's only one perfect way to spend a day in the beachfront city. We have made a detailed itinerary with a list of all the fun events for your perfect day in Malibu.
Tours & Things to do hand-picked by our insiders
Spend a day in Malibu and have the best ever day of your life!
First things first, the buses in Malibu are not for scenic drives, it's transportation. The maids and other workers who work for wealthy residents only use the bus in Malibu. Malibu is not a remote place. So, if you want to spend a day there, you'll need a rental car, and it would be worth it!
Morning:
Let's grab a smoothie and go shopping
1. Start your day in Malibu with a kickass breakfast at the infamous Malibu Farm. This dreamy spot features both a restaurant at the base of the Malibu Pier and a more casual cafe at the end.
It's a very popular place in Malibu to grab a bite to eat. Their breakfast selection is delicious.
They add locally grown organic ingredients into delish dishes like shaved Brussels sprout salad and cauliflower crusted pizza. Not only is the food delicious and healthy, but eating over the ocean is always a win!
2. Now you can start your trip to Malibu Country Mart. It is a large outdoor lifestyle center or "boutique mall" with a strong Southern California feel.
This shopping center is a place that makes you feel like you stepped into one of the glossy TV shows with beautiful people with perfectly imperfect lives. All the shops and restaurants are very lovely and functional.
You can get a lovely Caftan for your walk at the beach. You can browse Euro designers that you can't find anywhere else and get dresses that are well-learned in the sexy-rich-hippie vibe. Then walk out of the country Mart getting all ready for the beach wearing tasseled sandals and a breezy smock.
Afternoon
Time to hit the wave
1. You can't visit Malibu without spending some quality time at the beach. There are so many beautiful beaches to choose from, but Zuma, El Matador State Beach, and Carbon Beach should be at the top of your list.
Make the drive past Will Rogers and Surfrider beaches and you'll be rewarded with a clean, wide patch of sand and surf at Zuma Beach. This Malibu beach accommodates crowds with plenty of on-site parking and lifeguards on duty. El Matador State Beach and Paradise Cove – both are great spots too.
You can do surfing, sunbathing, bring a picnic, play beach games or just chill out on the clean sand and beach chairs which are for lounging.
2. Now that you've dipped your toes in the water and gotten that nice tan, it's time to reward your sunning and scrambling with a meal at Malibu Seafood.
They are serving some of the area's freshest fish, clams, crab, and squid since 1972. Make sure to order the deep fried fish and chips.
Another option is to make your way to the quintessential Malibu bar known as Moonshadows. It's right on the water, the cocktails are amazing and the appetizers are divine. You can sit right against the water and if you're lucky enough you can see the dolphins on the horizon.
Evening
Let's fall in love with the Getty villa
So you've sipped a nice little cocktail it's time to make your way to The Getty Villa for a sunset museum stroll. The museum is home to Greek and Roman antiquities as well as stunning sculpture gardens and a stately courtyard.
The alluring property contains ancient Roman and Greek art and features a peristyle garden with panoramic views. There are roughly 1,200 artifacts on display at any one time, dated between 6,500 BC and 500 AD, These art crafts tell a story about "gods and goddesses" and "stories of the Trojan War."
Here, you'll visit the beautiful world of ancient Greece and Rome at free of cost. Even if you're not interested in the art, the palatial courtyards and manicured gardens are more than worthy of a visit. 
Night
Seaside drinks and Malibu night feels
Night in Malibu is nothing but a dreamy feeling. After a very long day, a fancy dinner at Mastro's Ocean Club is the perfect end to a perfect day. There's no better place to unwind after a long day in the California sun.
Ask for a seaside table for dinner or just have drinks at this classic steakhouse. Either way, it's the view you'll be eating up, the moon, the wind, the sound of the waves will make you feel all the happiness of the world.
Now it's time to head back home. Enjoy the Pacific Coast Highway – on your way back to LA. The moon reflects on the water as you drive home is a breathtaking view. You'll also be able to glimpse the Santa Monica Pier glowing in the night and the whole experience is transcendent and magical.
From a morning shopping to an evening taking in the beauty of the California coastline, is the most perfect way to spend a day in Malibu!
Hope you enjoyed this guide and got some ideas for your perfect getaway to Malibu. Safe travels!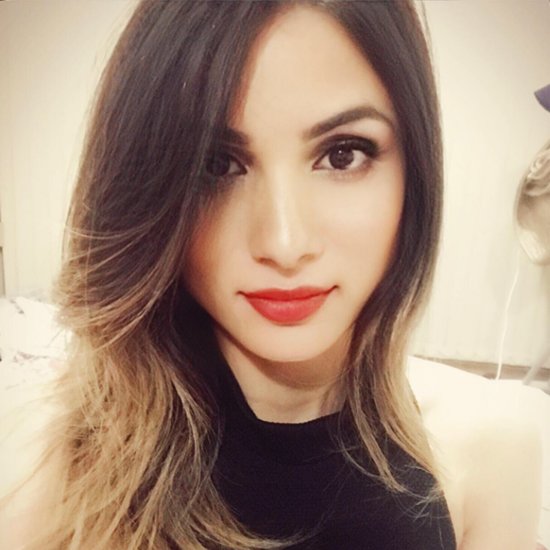 Hello, and welcome to Travel Crog, a site where I share my travel advice for your dream vacations. My name is Molly Martin, and I'm the founder and editor-in-chief of this site. I have a passion for travelling and exploring new destinations, and I want to inspire you to do the same. Six years ago, I left my job as an HR professional and embarked on a three-month trip around the world. It was an amazing experience that changed my life and perspective. Ever since then, I have been travelling as much as I can, and writing about the best things to do, see, and eat in every place I visit. Whether you're looking for a city break, a beach getaway, or a mountain adventure, I have something for you. Travel is not only fun, but also empowering and enriching. Join me on my journey and discover the world with Travel Crog. My motto is: "Life is short, travel more."