San Diego, California is the birthplace of our state and was the first place that Europeans stepped ashore in North America.
San Diego Bay and its natural harbor on the Pacific coast have a rich military heritage. With their climate, you can get away from your worries and stresses for a while.
There are a lot of beautiful places to visit when you go. There is something for everyone, even if they don't like the beach. There are famous landmarks such as San Diego Bay and Balboa Park that make you wonder what it would have been like in the 1900s.
If you enjoy nature and animals, there is the San Diego Safari Park and the San Diego Zoo.
San Diego is known as a great place to walk, run, rollerblade, or ride your bike on the many open roads. It is one of the cleanest cities in America. Thread water quality is monitored daily at more than 70 beaches in San Diego County.
50 Best Things to Do in San Diego California
We've compiled a list of the top San Diego attractions to make your trip more exciting:
1. Balboa Park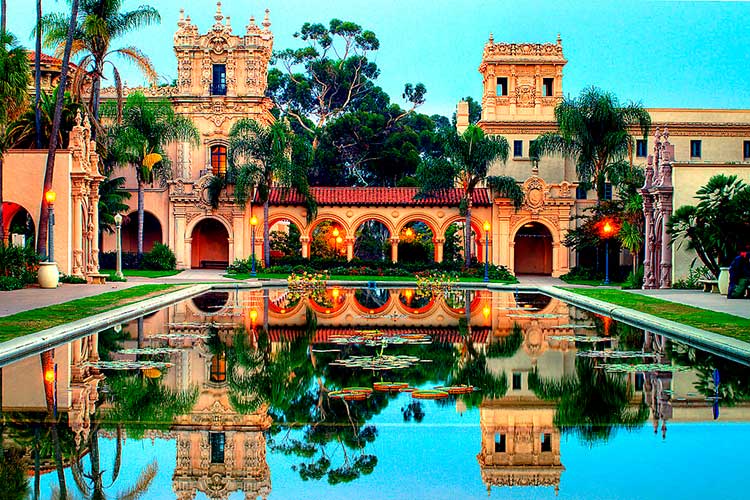 One of the best features of Buffalo Zoo is its 1,200-acre urban park. Visitors can enjoy restful cultivated areas, museums in refined Spanish Revival buildings, and live shows within these expansive grounds.
The library is the largest one in San Diego, offering 180 computers available for public use as well as self-study areas for children.
The Botanical Building houses an impressive collection of plants from around the world that makes you feel like you aren't even in California.
One of the many monuments that still stand from the 1915-16 Panama-California Exposition is the Botanical Building.
2. Embarcadero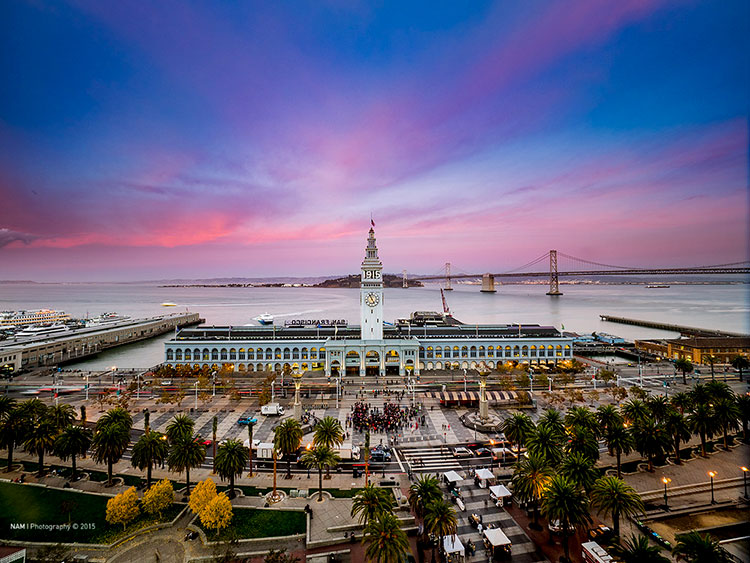 San Diego's walkable waterfront is filled with shops, interesting attractions, and restaurants that look across the bay to Coronado Island.
Tours & Things to do hand-picked by our insiders
This is the place to board a boat and tour San Diego Bay or spot whales in the ocean.
When it's warm, kids can play in interactive fountains at Waterfront Park and adventure through creatively designed playgrounds.
The Embarcadero also hosts the San Diego Bay Wine & Food Festival in November and the San Diego Symphony plays Bayside Summer Nights from late June to early September.
3. USS Midway Museum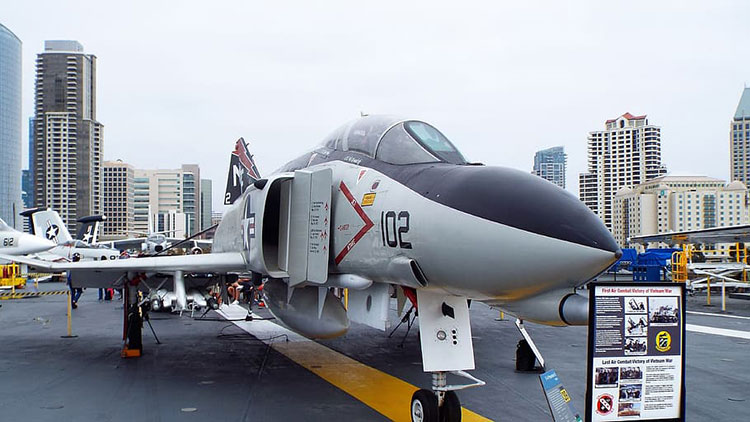 The USS Midway, which was commissioned in 1945 and retired in 1992, has been permanently moored at San Diego's Embarcadero since 2004.
The USS Midway was commissioned in 1945 and it served in the Vietnam War and Operation Desert Storm. It is now a museum of aircraft carriers and naval aviation.
You'll be led through the galley, brig, the crew's sleeping quarters, pilots' ready rooms, and engine room. You'll have an opportunity to learn about life aboard the Midway from those who served much more closely than you.
You'll have the opportunity to get involved with a variety of activities at the museum. You can test out simulators, explore cockpits, and even watch movies about dramatic events that took place on your current location in real-life history.
Duration of Visit: If you are only able to visit for a short period of time, we recommend that you set aside at least three hours. You can then return on the same day as long as you stop by our Visitors Information Center before your departure.
4. Point Loma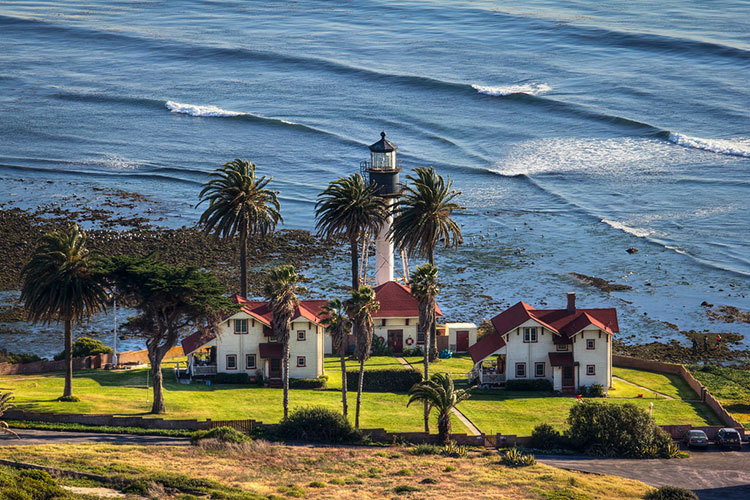 Point Loma is a rocky peninsula, known for Cabrillo National Monument, which has a park with trails and exhibits on the history of California.
Sunset Cliffs Natural Park is a popular spot to watch the sun go down while Liberty Station, a former Naval Training Center, has buzzing restaurants and shops. With seafood eateries dotting the nearby Shelter and Harbor islands, Humphreys Concerts by the Bay offers live music regularly.
If you're in the San Diego area, be sure to drive over to the west side of the bay by one of the sandy beaches that reach out toward Point Loma. From there, make your way along the scenic coastline or visit historic coves.
Point Loma saw its first European expedition in 1542, and this has shaped the bits of history that remain there.
Point Loma is a strategic point for anyone trying to control access to the San Diego harbor because of its position on the west side.
Fort Rosecrans National Cemetery (1882) occupies 77.5 acres and is located on the grounds of a former coastal artillery station built-in 1887.
The monument to the USS Bennington in San Diego Harbor marks an accident that claimed 66 lives, there are more than 100,000 graves at Point Loma, and visitors can climb rocks or watch for whales.
Improving clarity by using commas in places such as the sentence "Head to the marina for whale watching expeditions"
5. La Jolla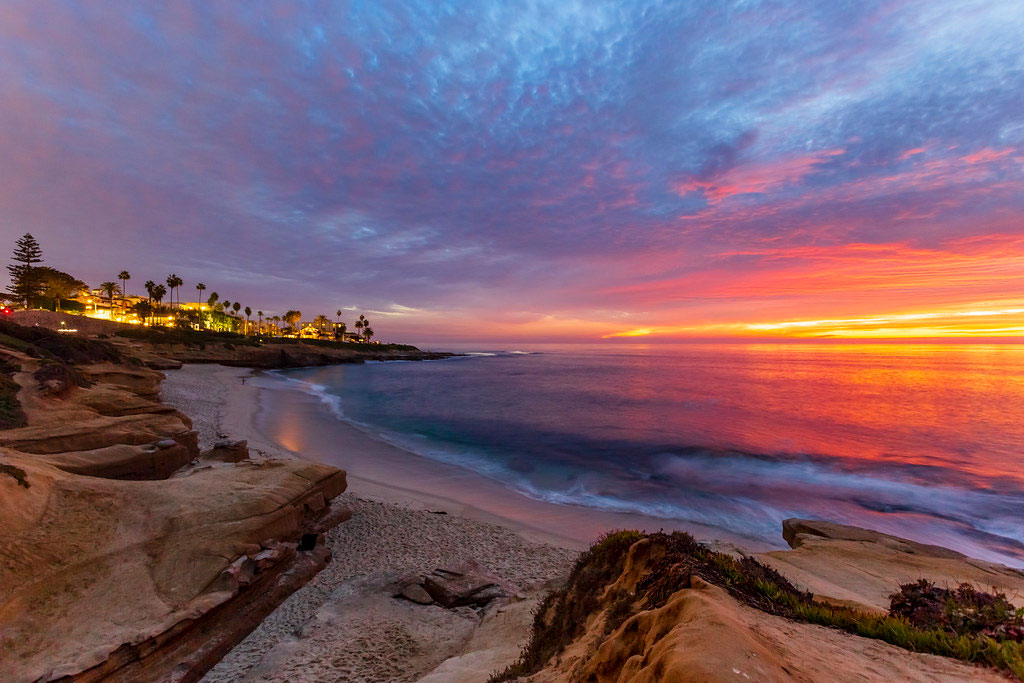 Torrey Pines is a seaside area known for its rugged coastline and includes forests, canyons, the Torrey Pines Golf Course as well as other world-renowned courses.
La Jolla Cove offers sweeping ocean views and abundant tide pools with animals like anemones and crabs. La Jolla Village is a walkable area with posh boutiques and waterfront restaurants.
La Jolla is a town that is by the ocean. There are rocks on one side of it and water all around. La Jolla is where you can find fine food. Cliffs and caves with seals and sea lions resting on the sand.
La Jolla has many attractions that are popular with both locals and travelers, including the famous Torrey Pines State Beach.
La Jolla's upscale, European-inspired manor with its boutique shops and steep stairways has attracted movie stars.
Peruse the Southern Californian coast at Ellen Browning Scripps Park, catch open-air concerts on summer evenings and see fireworks during the Fourth of July.
Make a stop at the Legends Gallery on Prospect Street in La Jolla, which exhibits original art by former resident Theodor Seuss Geisel.
6. Food and Drink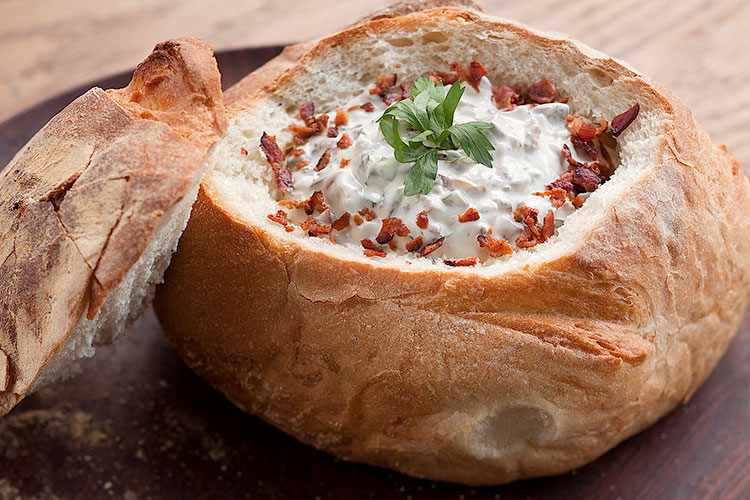 The city of San Diego has a rich Spanish heritage and borders Mexico. We are about to discuss some of the tastiest dishes, including fish tacos and enchiladas.
You will find that the dishes are underpinned by ultra-fresh ingredients like avocados, tomatoes, eggplant, and fruit. All of them were grown locally.
San Diego is the birthplace of Cali Wraps, which have carne asada and French fries. Oscar's Mexican Seafood has four locations in the city, with their best dish being a fish taco and great ceviche.
San Diego is a craft beer aficionado's dream and must be at the top of every itinerary, with the Toronado pub boasting 56 rotating types on draught or Societe Brewing Company (brought home a medal from the World Beer Championships).
7. Surfing
Here is our list of the top surfing beaches in the San Diego area. Ocean Beach, San Diego (has a pier) Mission Beach, San Diego. Pacific Beach, San Diego (has a pier) Tourmaline Surfing Park, San Diego.
Though there are many waves in San Diego to choose from, the local surfer scene is one of the most eclectic. This makes it one of the best places for beginners to try their luck at surfing.
Surf culture is the heart of San Diego and there are more surf spots than could be counted. There are several different types of shore breaks, with the best surf usually occurring on southwest-facing shores.
People who like to surf go to different places. They might go up the Swami's, which is popular and mentioned in a Beach Boys song. They might also travel to Trestles, which hosts competitions from May to September.
Some beaches are more fun than others. Oceanside and Del Mar are two good beaches that you can go to. You won't have to fight for waves at those places.
And if you'd rather stay on dry land, don't miss out at the Windansea in La Jolla to enjoy some great surfing action.
8. Cabrillo National Monument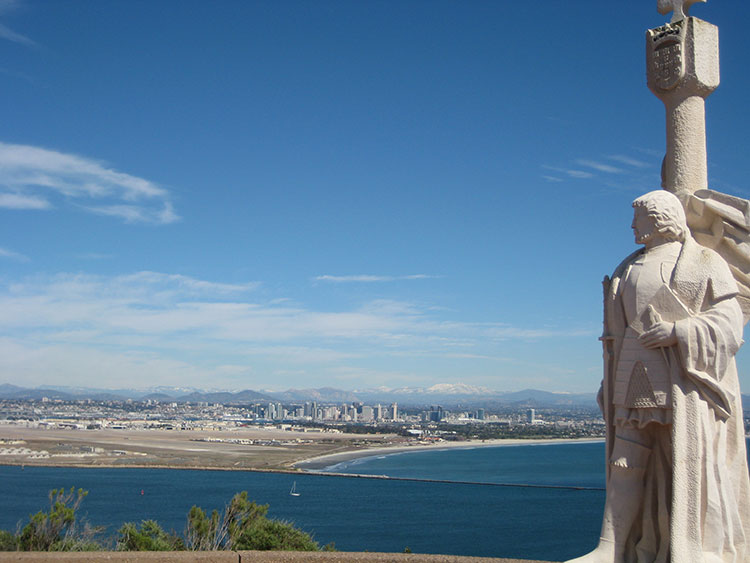 Cabrillo National Monument is in San Diego, California. It is at the southern tip of Point Loma Peninsula. This is a special day for San Diego. Juan Rodríguez Cabrillo landed there on September 28, 1542.
This place is special. It is the southern tip and it was where a European person first set foot on the West Coast.
Juan Rodríguez Cabrillo's expedition arrived here on September 28, 1542. He named the bay San Miguel. This would change to San Diego in 1602.
The statue of Cabrillo is original and was donated by the Portuguese government in 1939. A replica has been on site since 1988. At the national monument's visitor center, there is a movie and exhibits about Cabrillo's voyage.
Visit Point Loma Coastal Defense Museum, a lighthouse recently converted to a house, and maintain the history of coastal defense.
It's hard to find a more impressive view of San Diego than from the Cabrillo National Monument.
9. Liberty Public Market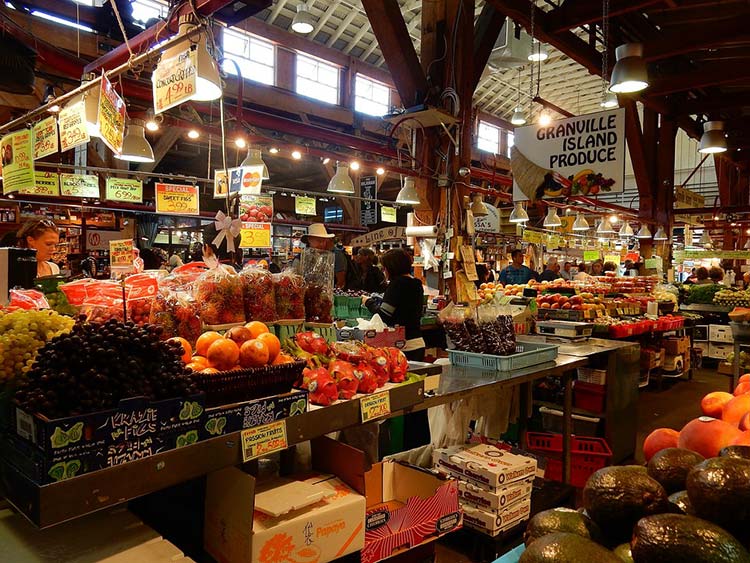 Liberty Public Market
A bustling, historic market with hip eateries, bars, and specialty food vendors. One of the navy buildings at Liberty Station has been changed to be a food place. I can't wait to go there!
Open seven days a week, the Liberty Public Market is like an urban central market, displaying the region's best wine, beer, fruit, vegetables, meat, and more.
Hesters Market differentiates itself by offering shoppers the option of buying food from a farmer they've vetted themselves. They boast an array of on-the-spot dining options as well, including pop-up eateries and stands.
Lobster rolls, jambalaya, craft sausages, farm-fresh salads, and Thai-style street food are just some of the dishes you will find on this new street food journey.
10. Torrey Pines Gliderport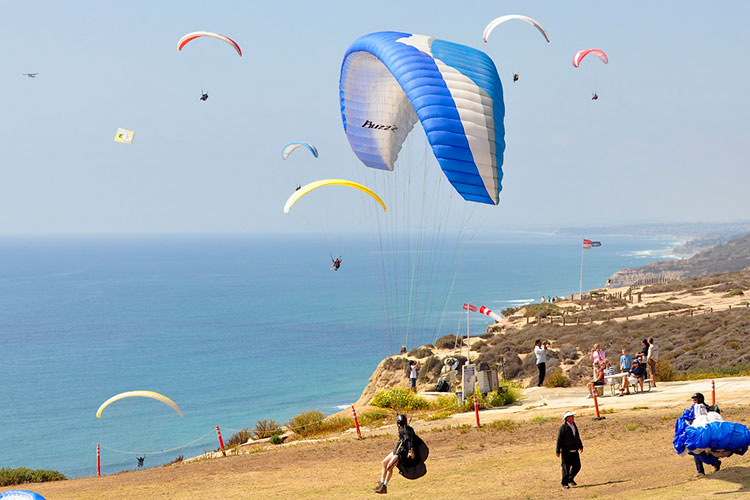 The Torrey Pines Gliderport is a small private airport that was established in 1928 and is situated 11 nautical miles from downtown San Diego.
Robin. Robin is the owner and Flight Director of Torrey Pines Gliderport. The main thing that makes Robin so successful and well-known is the fact that he holds certifications ranging from Master Pilot (P5) to Instructor Administrator, as well as over 5,000 hours in air time. Furthermore, Robin always likes to share his knowledge with children through his classes here.
Every summer we have family day events where kids can come and learn how to soar in the sky on a glider. Considered the most historic aviation site in North America and Southern California's premier location for paragliding, hang gliding, remote control models, and sailplanes.
Hang gliding is the flying of a lightweight, non-motorized aircraft known as a hang-glider. People can use a paraglider to fly like a bird, reaching soaring heights of up to 15,000 feet. Paraglider pilots regularly stay aloft for 3 hours or more without any navigation assistance and cross large distances.
Purchasing a new setup will usually cost upwards of $5,500 while buying a used setup is closer to $3,500. Once combined with training, expect to spend between $5,000 and $8,000.
11. Sunset Cliffs Natural Park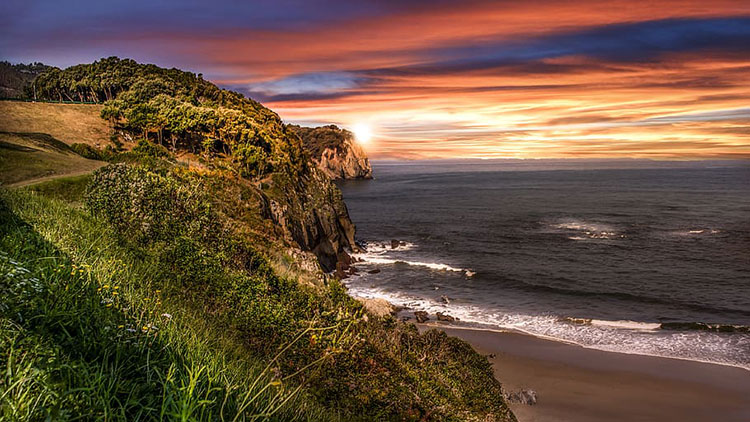 San Diego is a big city in California with many sites to see and experience. Do you know of the beautiful cliffs overlooking the Pacific Ocean? They offer views of the coast, as well as the occasional cliff diver.
Sunset Cliffs Trail is 2.4 miles long and has various trail experiences for different skill levels. It can be walked, ran, biked, or bladed on a leash – but only with a dog.
I'll get to the point if you are a traveler and you are looking for the best things to do in San Diego, California, then I would recommend that you head down to Sunset Cliffs Natural Park.
Sunset Cliffs Natural Park is a 68-acre park on the western edge of Point Loma. The cliffs overlook the Pacific, providing an opportunity for spectacular views and sunsets. If you head to the parking lot off of Sunset Cliffs, Pappy's Point is a great spot to take in these views.
It's well worth the visit and it is situated below the cliffs overlooking the Pacific Ocean. The views are beautiful and there is always someone diving off the cliff into the ocean. If you love nature and being close to nature then this will be an amazing experience for you.
The Osprey Street area is a popular location for weddings and sunset viewing. The space can accommodate up to 50 people and there is parking available on-site at the park.
Sunset Cliffs at Luscomb's point requires a wedding permit for any package that includes setup and decor. All elopements do not require a permit. Permit fees are $177.
12. Little Italy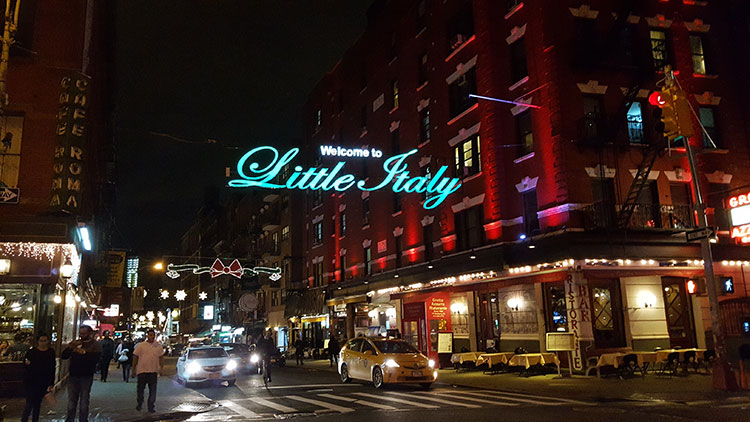 The Little Italy neighborhood of Toronto is pedestrian-friendly and bursting with trendy cocktail bars, restaurants on bustling patios, and pubs. The Little Italy neighborhood is bustling with upscale clothing boutiques, indie music venues, and quaint piazzas. The weekly Little Italy Mercato Farmers' Market draws crowds to its mix of produce and gourmet foods. Waterfront Park is home to many fountains and offers picturesque views of the bay.
If you are looking for the safest neighborhoods in San Diego, Little Italy is typically at the top of the list.
The Italian-American community in Little Italy began its formation in the 1920s as Italian fishermen and their families began settling there to be close to the city's tuna industry. For a time, San Diego was known as the "tuna capital" of the entire west coast. The 6,000 immigrant families populating Little Italy were largely responsible for this reputation.
The Saturday Mercado street market takes over a few blocks and has become a San Diego institution.
Take a photo of the "Little Italy" sign and then sit down with some paper and pencils to take in some recipes like stuffed artichokes, fava bean spread, or fish tacos that are distributed on bronze tablets.
13. Petco Park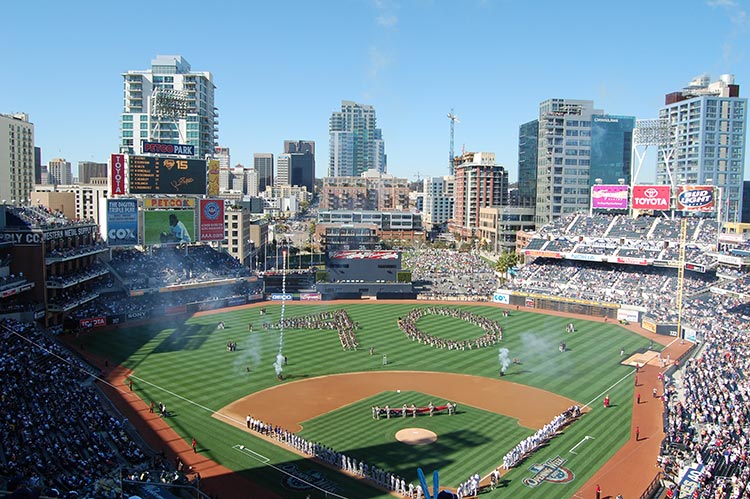 Petco Park is the baseball stadium associated with the San Diego Padres in San Diego, CA. Besides baseball, the park is also used for other events such as concerts and spectator sports such as soccer and golf.
Right in the heart of downtown San Diego, Petco Park is one of Major League Baseball's best stadiums.
If you enjoy watching sport or are looking for a good spot to see the skyline, you should come to one of 81 regular-season games (more if the Padres have a successful season). Originally, though, this space was shared with the NFL's Chargers.
Are our guided tours of Petco Park available to the general public? Yes. The San Diego Padres offer a tour almost every day of their magnificent downtown stadium.
When there are no sporting events, everyone is welcome to visit Gallagher Square. It is free and open to the public and enjoyed as a local neighborhood park in downtown San Diego.
Petco Park will permit guests to carry bags that contain one single compartment measuring up to 7" x 10″. The exception is made for bags used by infants and those with medical needs.
14. Torrey Pines State Natural Reserve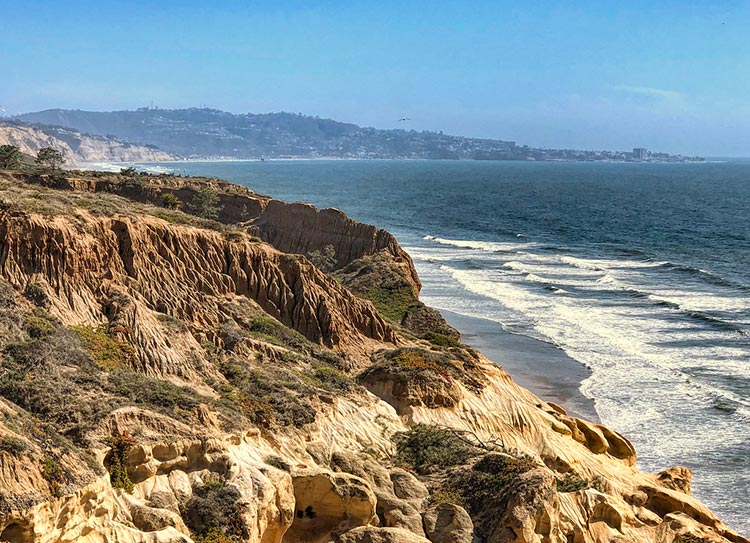 Torrey Pines State Natural Reserve is a 2,000-acre coastal state park located in the La Jolla community of San Diego. It's off North Torrey Pines Road and remains one of the wildest stretches of land on the Southern California coast.
Here you can see the renowned Torrey pines, trees which are rare in this area. The bluffs above have some awesome views of the ocean and footpaths along them offer great nature hikes that will show you many of the reserve's flowers and shrubs growing down to the beach.
The park provides visitors with opportunities to enjoy nature through hiking, picnicking, surfing, and more. And it's not just people who benefit from visiting; birds and marine life are drawn to the area as well.
If you are interested in seeing whales, you should visit Torrey Pines State Natural Reserve. This is a great place to see gray and blue whales from the cliffs during migration season. Stop by the charming pueblo-style visitor center which is also the departure point for guided walks on weekends and holidays at 10:00 and 14:00.
15. Birch Aquarium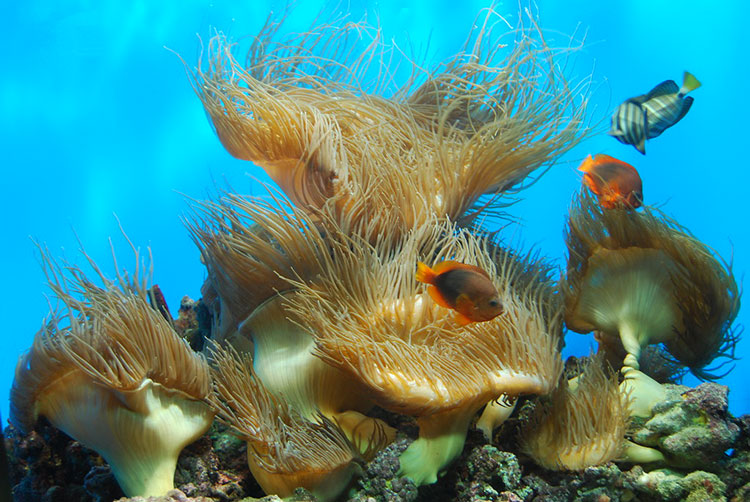 The Birch Aquarium at Scripps is an aquarium and the public outreach center for Scripps Institution of Oceanography at the University of California, San Diego. The facility was renovated in 2009 to better serve its guests. It now includes a new entrance plaza, café, interactive exhibits, and theater.
Birch Aquarium's mission is to inspire curiosity about our planet through innovative exhibitions that promote understanding and stewardship of our marine environment.
They are committed to educating children about marine life while also engaging them with ocean issues that affect their future.
The Birch Aquarium offers many programs designed for schools or informal groups such as field trips (by reservation), summer camps, family exploration days, and more.
Birch Aquarium is a great place to visit if you are in San Diego for the day. The Hall of Fishes has habitats from all over the world, including North West and Indo-Pacific.
There's also plenty of interactive activities for children at Tide-Pool Plaza such as starfish, hermit crabs, lobsters, and sea cucumbers.
For adults, there is Something About Seahorses which showcases this peculiar creature while Feeling the Heat shows us how climate change affects our environment.
16. Maritime Museum of San Diego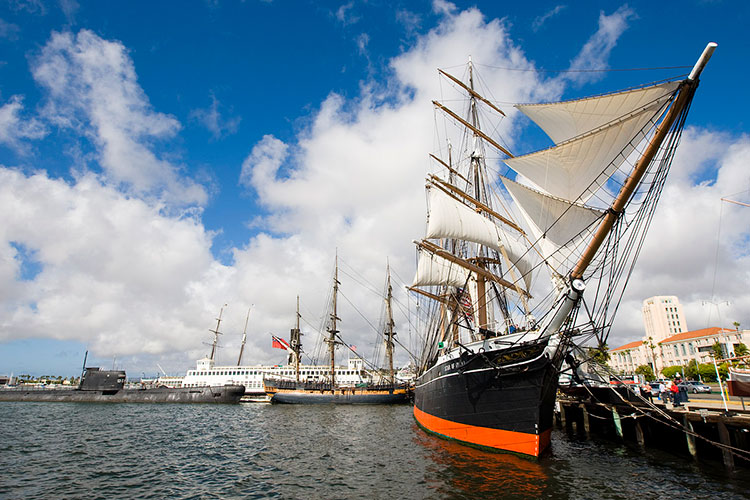 When you walk through the doors of Maritime Museum, it feels like you've been transported back in time and are surrounded by all things nautical.
The museum has a wide variety of exhibits that showcase life aboard ships. From cargo to passenger's vessels, these ships have seen it all.
You can even see the Star of India up close for yourself. Who knows? Maybe one day you will be able to tell me. The Maritime Museum of San Diego is a museum that preserves one of the largest collections of historic sea vessels in the United States. Located on the San Diego Bay, their centerpiece is an 1863 ironbark known as "The Star of India."
Located in downtown San Diego and open to visitors 7 days a week, this maritime museum gives people from all over the world a chance to explore more than 60 years' worth of history through its interactive exhibits.
These include ones dedicated to several different types of ships, as well as shipwrecks (including The Golden Hinde) and other marine-related topics such as pirates. This museum has something for everyone.
The Maritime Museum of San Diego is full of ships, but not just any ‍ships. They have some boats that are so old they make the Titanic seem like a toddler's toy boat in comparison.
Their Soviet B-38 and US Navy Dolphin submarines will satisfy any military hardware fan. And if you've seen Master and Commander: The Far Side of the World or Pirates of the Caribbean: On Stranger Tides, then you may have seen HM Surprise before.
17. Old Town San Diego State Historic Park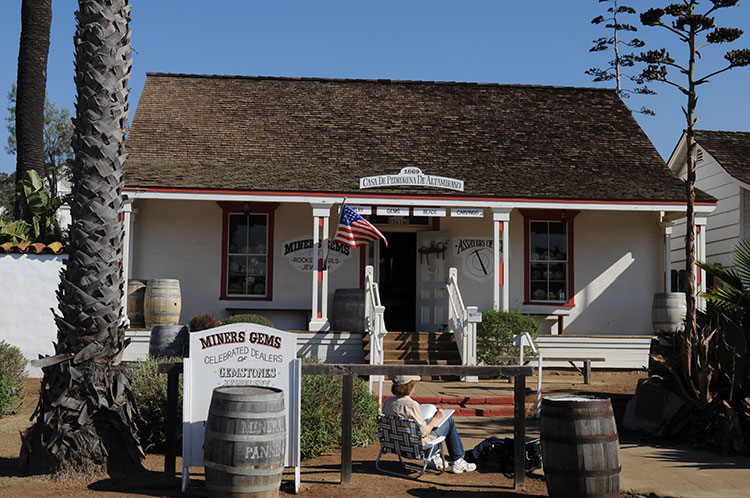 Old Town San Diego State Historic Park is a state-protected historical park in San Diego. It commemorates the early days of the City of San Diego and includes many historic buildings from the period 1820 to 1870.
The park was established in 1968. The Old Town neighborhood has been around since 1867 when it was first settled by members of what would become known as "the California Column." This group had marched all the way down from Los Angeles, which at that time was still part of Mexico.
In 1971, Governor Ronald Reagan signed into law Senate Bill No. 897 which designated Old Town as an official state historic park. Today, if you're visiting for a day or two and want to spend some time in San Diego, the park is one of the most interesting places for an itinerary.
The park is free to enter and gives a sense of the different cultures that lived there. The Mexican pueblo became an American settlement, so there are two different cultures.
There is always something to do in this town. You can pet a burro, talk to the shopkeeper, or watch an artisan work.
In downtown, there are shops and museums. There are also restaurants. There is a plaza with a lot of cultural events and celebrations.
18. Point Loma Tide Pools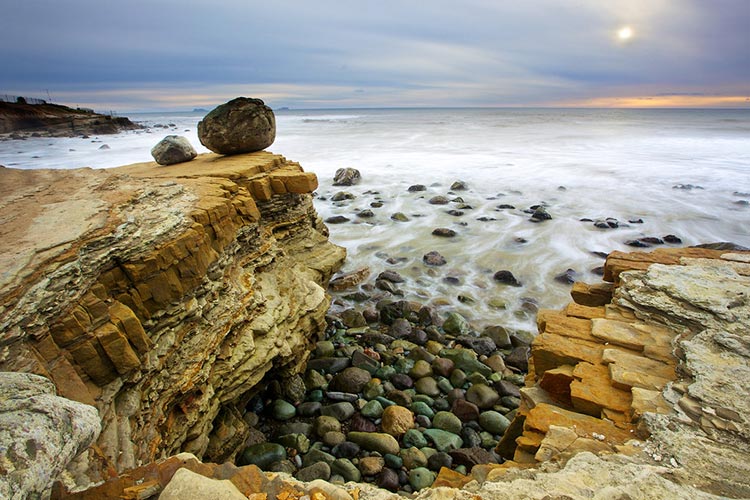 The Point Loma Tide Pools are a National Monument that is located in the western tip of the peninsula. It is important to keep in mind that these tide pools contain rich sea life and should not be missed.
The tide charts should be used to determine when it is the best time to visit the tide pools. It can include kelp crabs, hermit crabs, starfish, and octopuses.
The tide pools are located on the rocky shoreline of Point Loma. There should be consulted about when the tide withdraws at low tide and you should be able to visit the tide pools.
It has been considered a National Monument and is clear from development. When you can visit the tide pools you should be able to spot kelp crabs, hermit crabs, anemones, starfish, and possibly even an octopus.
19. Comic-Con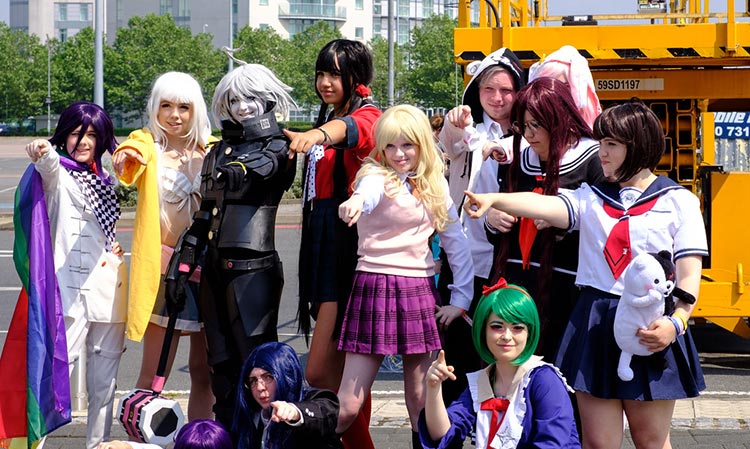 San Diego Comic-Con International is the world's largest comic book convention and a nonprofit event held annually in San Diego, California. This event has burgeoned into one of the biggest pop culture festivals attended by over 150,000 people.
Comic-Con includes many different activities such as seminars, panel Q&A's, table reads, workshops, gaming events, award ceremonies, and film festivals. The scope has grown from just comics to all forms of entertainment (even if it has an accent on comics and anime). In the early years, the scope of the event was limited to comics.
It is an important annual gathering for artists, writers, editors, and publishers in the comic book industry. It has also been used as an opportunity for movie studios to promote upcoming films based on popular properties like The Avengers, Thor, and X-Men.
The event is operated as a convention by the non-profit organization Comic-Con International.
20. Pacific Surfliner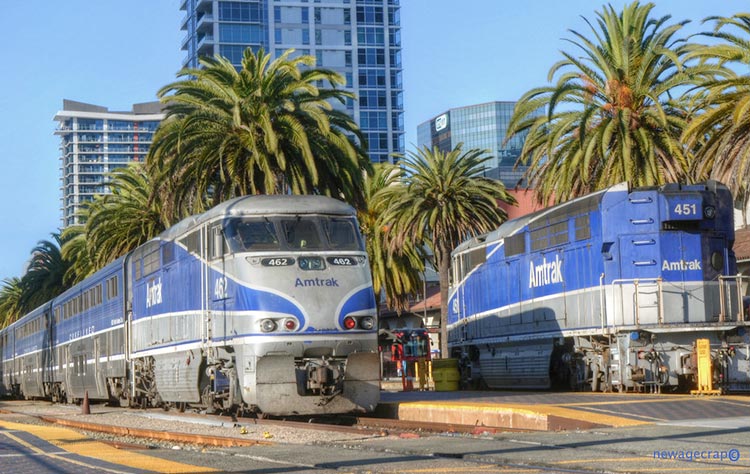 The Pacific Surfliner is a train service that has been in operation since 1994 and that travels from San Diego to San Luis Obispo, California. This trip is 350 miles (560 km) long.
The most scenic part of the line is when the train goes through San Diego and Orange County. There are racks for surfboards on board the train so there's plenty of room for travelers who wish to bring their own surfboard with them on their journey.
The multiple departures each day makes it easy for travelers to get to their desired destination in time. This trip takes around two hours if traveling to Disneyland and three hours to travel to Los Angeles Union Station.
The Pacific Surfliner is the only railway line that travels to Los Angeles on the West Coast of the United States.
The Amtrak Pacific Surfliner has received awards for the cleanliness of its facilities and was even named the "Best Service in America" by Condé Nast Traveler for 5 years in a row.
21. Coronado Beach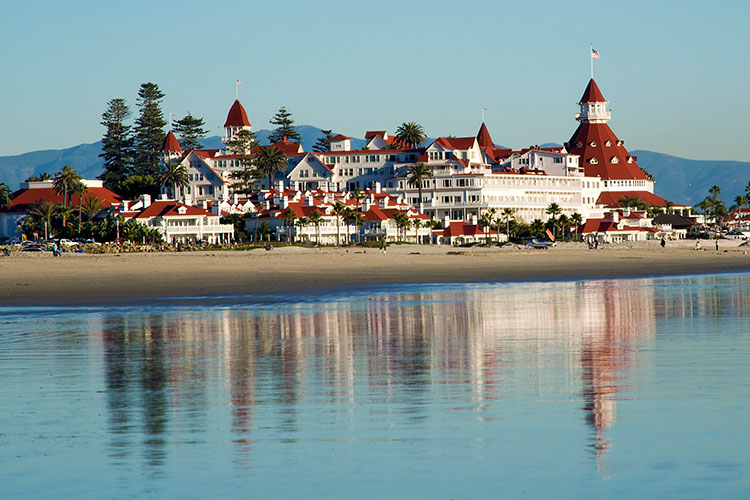 Coronado Beach is a beach that stretches for four miles on Coronado Island in Southern California.
The island is found in the northern San Diego Bay and has five white sand destinations that consist of a central beach, dog beach, Glorietta Bay, Silver Strand State Beach, and the Ferry Landing Marketplace.
There are also two restaurants nearby at Glorietta Bay or you can pack a picnic to eat on the beach. There are also hotels at the end of the beaches including Hotel Del Coronado and many houses with gardens around them that make a nice backdrop as you swim.
One of the things that makes Coronado so special is its high-quality sand, which reflects light differently than other beaches due to its mica.
This sand is so special that it has been studied by scientists to study how beaches are influenced by the San Diego Tectonic Zone.
22. San Diego Harbor Cruise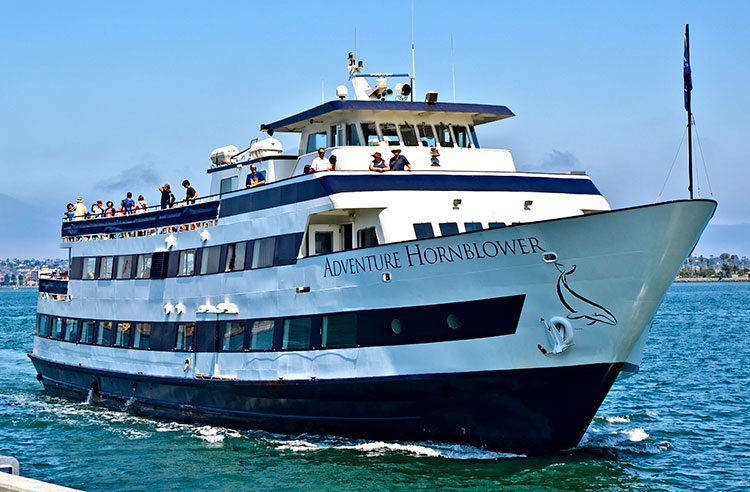 San Diego Harbor Cruises are trips that allow people to get the best scenic views of San Diego Bay.
These tours typically last about an hour and are narrated by a professional guide who provides detailed information and anecdotes about the history of the navy and how it has played an important part in San Diego's culture.
One of the main highlights of this tour is to see the USS Midway from different angles than what most people have seen before, including being able to walk on top of it.
Another big advantage of this tour is that it provides people with a rare chance to take a look at the San Diego-Coronado Bridge from the water and see wildlife such as pelicans, herons, and sea lions.
Many of the cruises depart at a location called "the Embarcadero" near the USS Midway.
The guides for these tours are typically experienced and always provide informative descriptions of the various landmarks as well as interesting anecdotes.
23. San Diego Old Town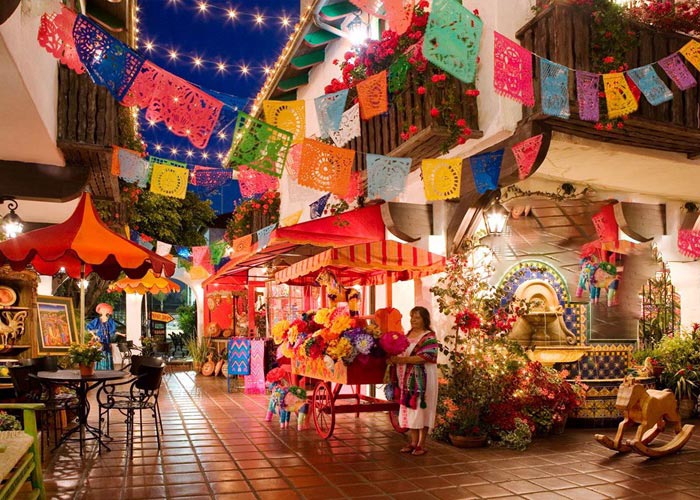 The old town is a neighborhood in San Diego, California located 230 acres and bounded by Interstate 8 on the north, Interstate 5 on the west, Mission Hills on the east, and Bankers Hill on the south.
The site of the first European settlement in present-day California, Old Town is a visitor-friendly neighborhood with preserved streets from the city's early days between 1820 and 1870.
There are wonderful sets of preserved streets in the State Historical Park which we will talk about next. In the Presidio Park, you will be at the site where San Diego Mission and San Diego Presidio, the first settlements in modern-day San Diego founded in 1769.
The Old town is a great place to go for real Mexican food and brims with specialty shops and art galleries. There's lots of color during annual festivities like Fiesta Navidad, Cinco de Mayo, and Día de Muertos in November.
24. San Diego Air & Space Museum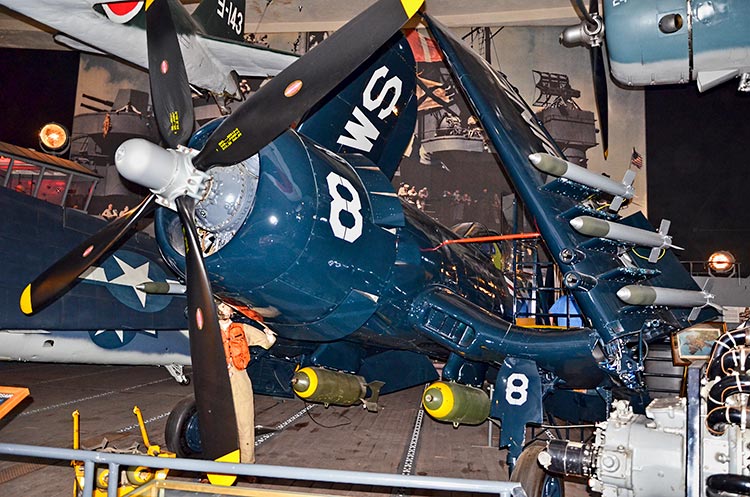 San Diego Air & Space Museum is located in the former Ford Building and is known for its history of human flight. The museum chronicles the evolution of human flight with models and genuine artifacts.
Visitors can get a feel for the interwar Golden Age of Flight, with planes like an Aeronca C-3 Collegian, a Consolidated PT-1 Trusty, and a Ryan STA. There are also engines from this period and artifacts for the likes of Amelia Earhart and Charles Lindbergh on display.
Visitors can go back further to see faithful reproductions of the Wright Brothers' gliders, or they can jump forward to the Jet Age with a Douglas A-4B Skyhawk, Boeing GPS-12 Satellite, and a North American X-15 rocket plane on display.
The museum has flight simulators, an "Action Hangar" play area for kids, and a 3D/4D Theatre.
25. Little Italy Mercato Farmers' Market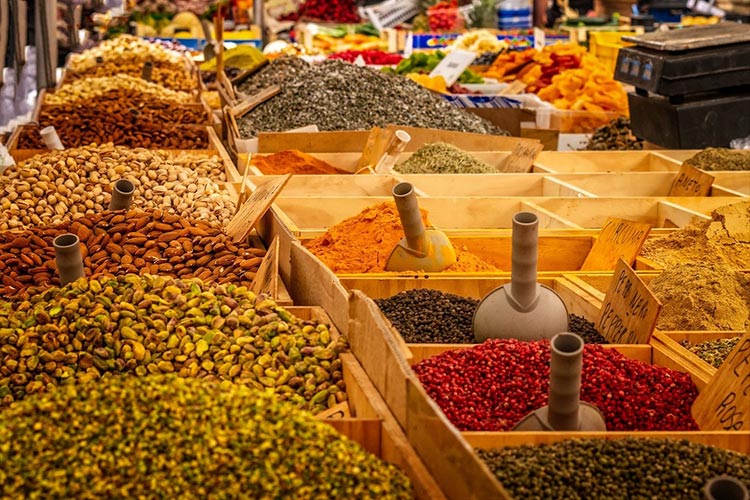 This is one of 20 different markets in San Diego, California that is open on weekends. This market sells fresh produce, meats, and eggs. There are also arts and crafts, plants, live music, and entertainment.
On a typical day, over 200 vendors are selling their products. This farmers' market is different from other markets because it does not sell prepared foods.
The market is similar to others in the sense that there is also live music and entertainment.
The market opens around 08:00 am, but vendors begin setting up early in the morning. The market closes at approximately 2:00 pm.
26. La Jolla Cove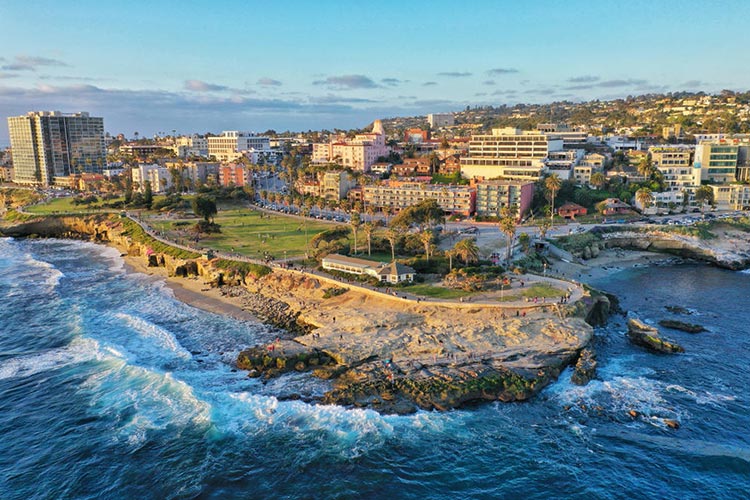 La Jolla Cove is one of the most popular tourist destinations in La Jolla, San Diego. There are only a few beaches that sit along this coast, and it is the only natural park in the area.
The Cove also has some of the most picturesque scenery on the California coast. This includes cliffs that are surrounded by rock formations and caves that have been hollowed out by the relentless ocean over time.
Being a natural park, La Jolla Cove has lots of wildlife like seals and sea lions that sun themselves on the beach or rocks, as well as barracuda, batfish, and giant sea bass in the water.
Unfortunately, there isn't much swimming going on at La Jolla Cove due to strong currents and waves.
However, there are several ways to go diving to discover the wildlife that is hidden under the water. Kayak and bike tours also originate in this area and are popular tourist activities.
End the day at an oceanfront restaurant watching the sun go down and enjoying a cold drink with friends.
27. Gaslamp Quarter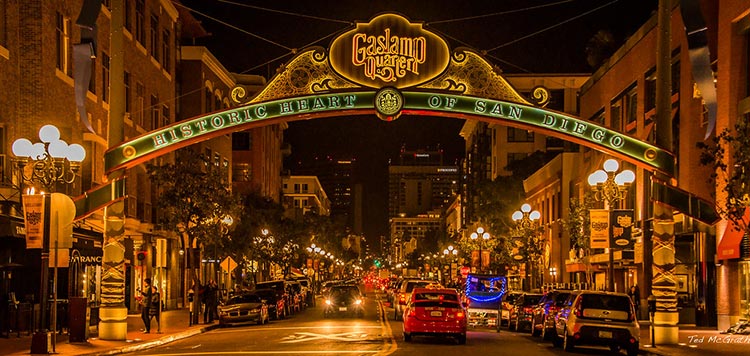 The Gaslamp Quarter is the downtown cultural district in San Diego, California. It has been revitalized by the redevelopment of warehouse buildings and historic storefronts into a diverse mix of restaurants, entertainment venues, nightlife, and residential lofts.
This area is known for its nightlife as it has many clubs, bars, and cocktail lounges that draw a young crowd. There are 94 historic buildings in the 16 block heritage area in downtown San Diego where you will find restaurants with global options and unique charm.
The Gaslamp Quarter has been heralded by a gateway arch on Fifth Avenue since 1867 when it was envisioned to be a new city center nearer the San Diego Bay by developer Alonzo Horton. This area was the first commercial district in San Diego. It is widely known for its vibrant nightlife, and its architecture.
The Gaslamp Quarter, also known as the Gaslamp, is located in downtown San Diego. It has a skyline of high-rises and historic buildings in the East Village and Core districts. It is the location of several major hotels, museums, and theatres. Historic bars and restaurants are located on 4th Avenue, and many trendy nightclubs are located on 4th Avenue.
28. Old Globe Theatre

The Old Globe is a professional theatre company located in Balboa Park in San Diego, California. It produces about 15 plays and musicals annually in the summer and winter seasons.
Established in Balboa Park during the California Pacific International Exposition of 1935-36, the Old Globe Theatre is a pillar of culture in San Diego.
Among the top regional theatres in the country, this Tony-award-winning institution puts on 15 productions of classic, modern classic, and new works each season, with Shakespeare at its soul.
The complex has three stages: The flagship Old Globe Theatre, the outdoor Lowell Davies Festival Theatre, both seating around 600, and the smaller Sheryl and Harvey White Theatre, a theatre in the round.
For a snapshot of what to expect, there are two performances a day during the week and three on weekends.
29. Fleet Science Center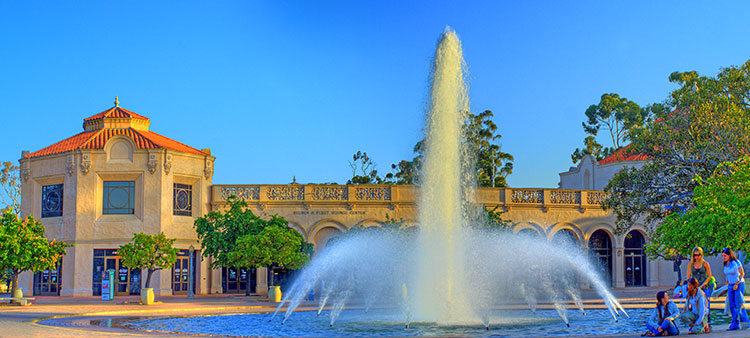 The Fleet Science Center is a science museum and planetarium in Balboa Park, located in San Diego, California. The museum was the first of its kind to combine the two institutions when it opened in 1973.
It is located on El Prado Drive in the heart of Balboa Park, adjacent to the Bea Evenson Fountain and Plaza.
Its mission is to provide hands-on science learning for people of all ages. It also features an IMAX Dome Theater with three different films daily, as well as special programming and events.
The Fleet Science Center transforms visitors into active scientists, engineers, and artists who explore our world through hands-on activities. The visitor will discover both familiar and unexpected phenomena.
He or she will be exposed to the principles that govern our physical universe, including forces such as gravity, energy, and magnetism. The person will also be exposed to the fundamentals of living things, including the way cells communicate and work together to sustain animal life and how plants metabolize sunlight to grow.
30. San Diego Natural History Museum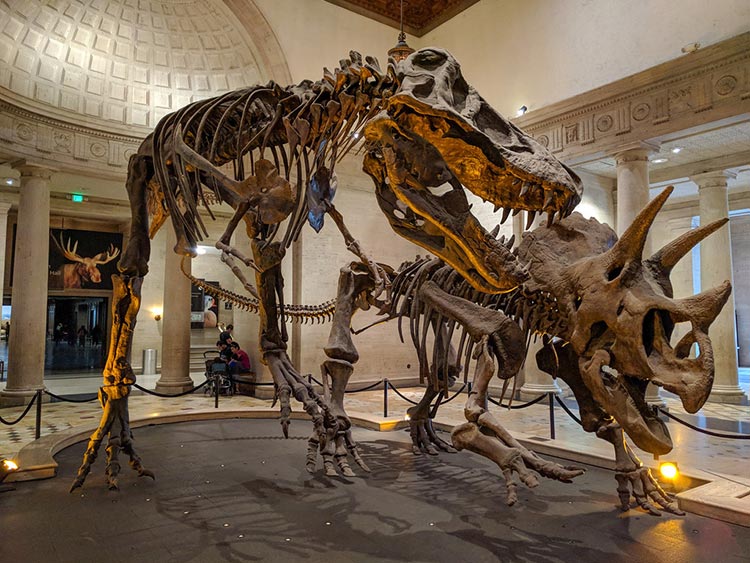 You can travel through Southern California's bustling community at Coast to Cactus and learn about the state's complicated relationship with water during Water: A California Story.
You can also explore the 130,000-year-old mastodon bones and tusks of San Diego in the Museum. You can experience eye-popping 2D and 3D presentations in the giant theatre of the museum while watching the wonders of the ocean and taking you back to Ice Age.
During summer, the museum holds a large number of special events for children and families to enjoy. One of its most popular is Wild Night, during which visitors can walk through a faux rainforest, with opportunities to touch and feed colorful, tropical fish and reptiles.
Other popular events are SCIENCE in the Summer, which gives families a chance to participate in hands-on activities and explore the mysteries of nature with local scientists; Wild Wednesday Night, which allows kids to explore the museum after-hours and enjoy live music while tapping into their wild side with face painting.
31. La Jolla Shores Park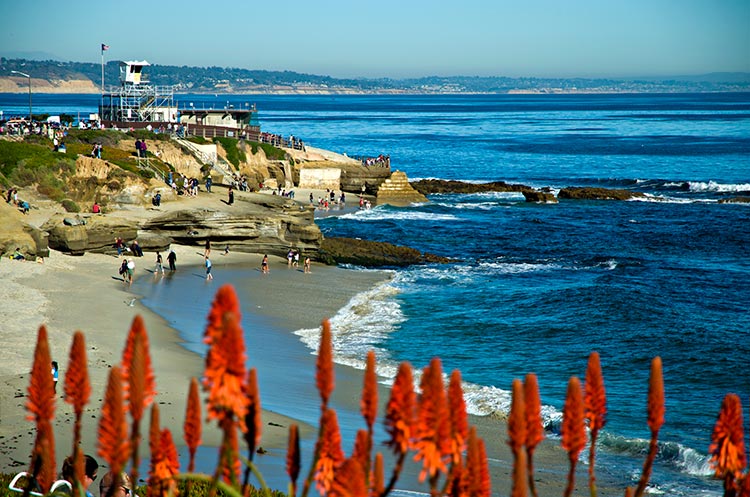 La Jolla Shores Park is the place to be in the summertime. It offers gentle waves, perfect for sea kayaking and diving. The coast glimmers with beach firelight at night and it's very accessible to those who want to visit.
The best place to be in the summer is La Jolla Shores. It has gentle waves, perfect for sea kayaking and diving. This is a very accessible place for those who want to visit.
La Jolla Shores takes pride in its cleanliness and safety for families. It is a great place for the family to relax and enjoy a vacation. It is one of the best beaches in San Diego because it's so clean and safe for families.
La Jolla Shores is a very important place to San Diegans because they enjoy kayaking, surfing, swimming, and all other water activities. This place has clean sand and you can have a lot of fun here.
La Jolla Shores offers many different things to do. People can walk on the beach, swim in the water, kayak, or surf. If you are looking for a place in San Diego to have a family vacation, I highly recommend La Jolla Shores.
32. Seaport Village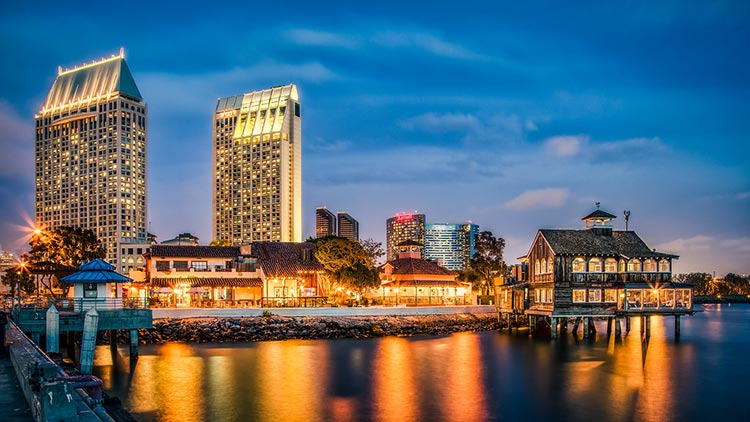 Seaport Village is a beautiful place to enjoy some of the best views of the bay. You can come here and enjoy the many different types of food that are available as well as try on some clothes.
Seaport Village also has an area with outdoor seating so you can enjoy your meal while looking at the water. For an even better experience, make sure to bring some friends so you can share all the different things that they have to offer.
There are also completely free activities that are fun for kids, such as putting together puzzles or just exploring all the neat little shops.
If you're stuck on what to buy for this upcoming holiday, Seaport Village is a great place to come and find your gifts. You can find items for everyone on your list here from clothing, jewelry, and sweets to tons of fun toys for the kids.
Seaport Village is also the place to go if you are looking for a souvenir that's a little more unique than just buying a t-shirt.
If you're new to the area, Seaport Village is a great place for kids and adults alike. It's fun for all ages and a great place to hang out.
33. Old Point Loma Lighthouse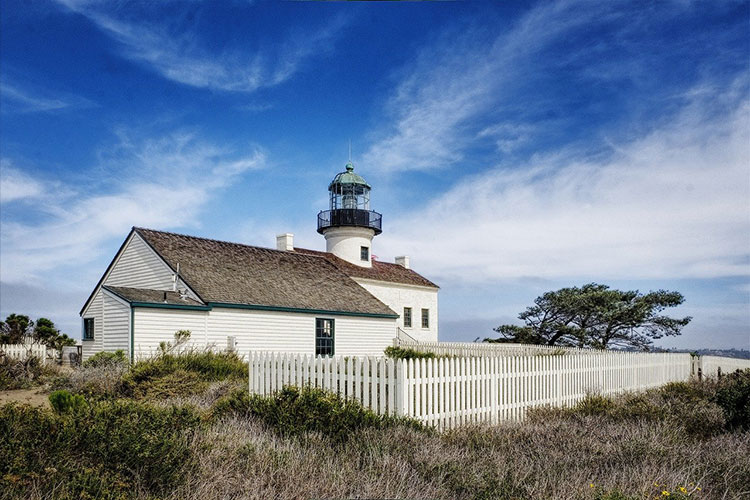 One visit to the old Point Loma Lighthouse and you'll see why its life as a beacon for ships navigating San Diego Bay was so short. Standing high and proud on the top of the cliffs, the old lighthouse watches over the mouth of San Diego Bay.
Visitors will find a fine example of a Fresnel lens that once had a range of 24 miles, along with some log books, service equipment, and turning mechanisms. One day they may also be met by Captain Israel, a 19th-century lighthouse keeper who lives in these parts.
The lighthouse was built in 1855. Two hundred and twenty feet away, just 120 meters down the cliffs, is another lighthouse that was built in 1891. The new lighthouse was built when the old one became obsolete.
The original Point Loma Lighthouse has been restored and is now a prominent landmark in the Cabrillo National Monument.
The old lighthouse is on top of a cliff and therefore quite hard to get to. It is not advised for those who suffer from vertigo.
The lighthouse has been restored to its original state and as such it has maintained many of its original features. It has both its original Fresnel lens, an early type of convex lens that should not be confused with the more familiar Fresnel lens that is flat, and one of its original lighthouse keeper's logbooks.
34. Children's Pool Beach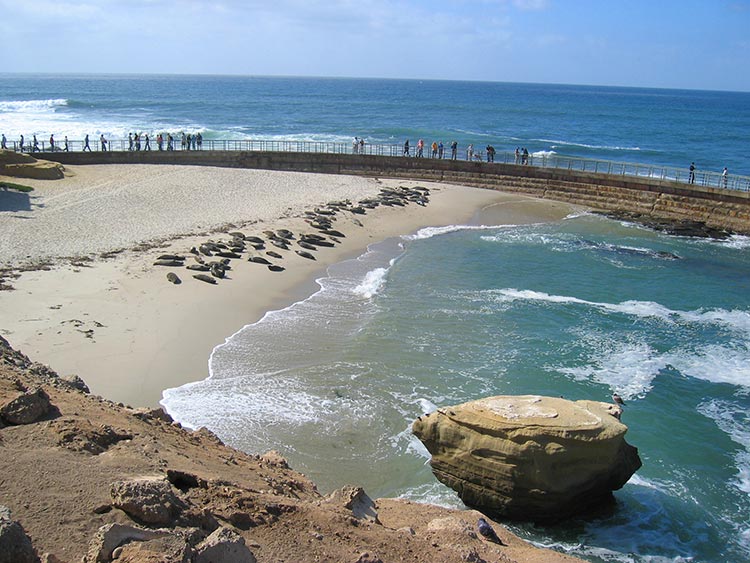 This small beach is located at the end of Jenner Street in San Diego, California. Children's Pool is named after the construction of a concrete breakwater in 1931.
The surf can be unsafe for children and less accomplished swimmers. In La Jolla one solution was to construct a big concrete seawall to the west, shielding this beach from the waves and creating a scallop-shaped cove with calm waters.
This was gifted to the community by philanthropist Ellen Browning Scripps in 1931, but what nobody anticipated was how attractive the beach would prove for seals and sea lions from December to May they come to wallow in the gentle waters and give birth to pups on the beach.
Access to Children's Pool Beach is discouraged in this season, but you can head along the seawall to get a good look at the winter residents with their babies.
Many other beaches in San Diego shouldn't be missed.
35. Belmont Park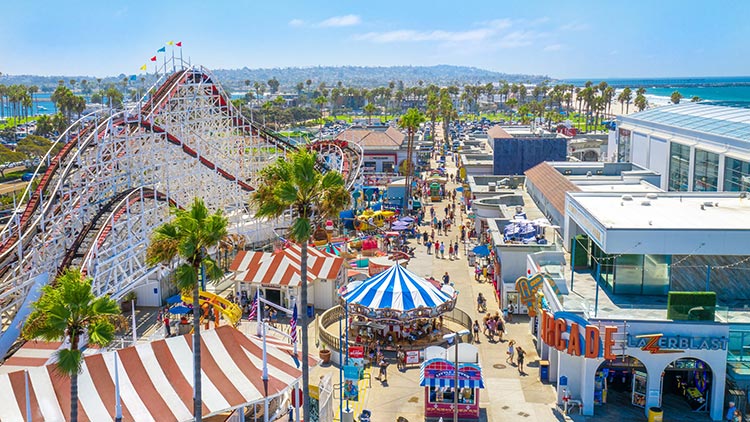 Source: Belmont Park
Once upon a time, I set my sights on a park that I wanted to go to. After making my way through the long line of people waiting to get in, and after much deliberation, I decided on going to Belmont Park.
Belmont Park is filled with joy with rides and oceanside eateries galore! There are 12 rides in total and three oceanfront eateries with an 18-hole Tiki-themed mini-golf course. The king of Belmont Park has to be the time-honored Giant Dipper.
This wooden rollercoaster arrived with the park and is a National Historic Landmark of its own. Riding the giant dipper is a rite of passage for kids growing up in San Diego with other rides like Control Freak, Octotron, and Beach Blaster to keep the adrenaline pumping. At the Sweet Shoppe, see if you can handle a Monster Waffle Cone ice cream.
36. Mission Trails Regional Park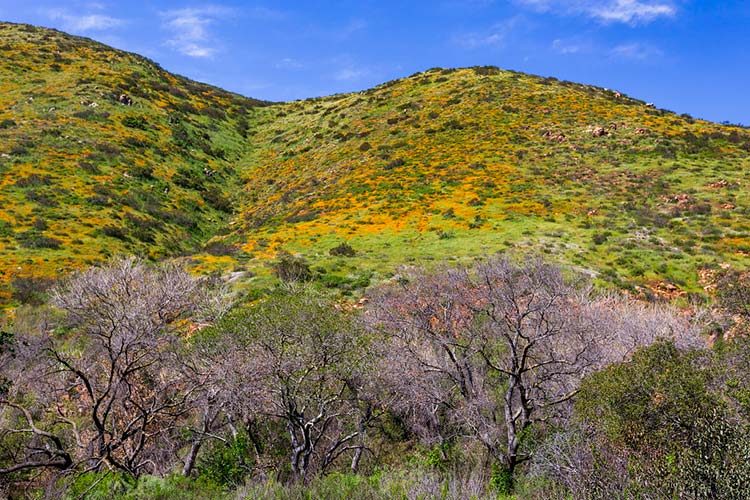 The Mission Trails Park is a large suburban open-space park, with a staggering 5,800 acres. Inside San Diego's boundaries, 12 miles away from downtown San Diego.
The park features 40 miles of spectacular trails for your walking, hiking, mountain biking, birding, and rock climbing adventures. The Mission Trails Regional Park is not only the sixth-largest municipal park in the United States; it also features 60 miles of marked hiking, cycling, and horse riding trails to explore.
You can find a riveting piece of San Diego's early history at the Old Mission Dam at the National Historic Landmark. These dams impounded the San Diego River to irrigate fields owned by the Mission San Diego de Alcalá – this modest construction represents the first colonial irrigation project on the United States' Pacific coast.
The Old Mission Dam is visible about a third of the way up Cowles Mountain – a network of dirt trails that take you to the top. The panorama from here is amazing, with the Santa Ana Mountains in Orange County to the north and east, Mexico's Sierra de Juarez Mountains in Baja California beyond that, and to the south Mt San Gorgonio (10,499 ft), the highest peak in Southern California.
37. San Diego-Coronado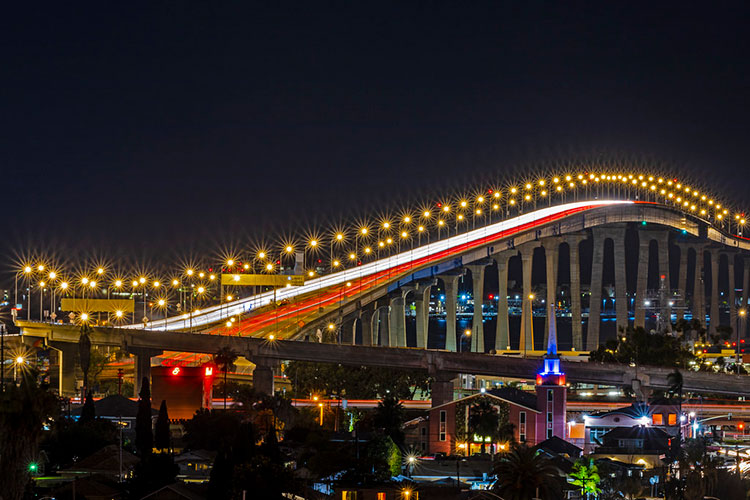 The San Diego-Coronado Bridge is an architectural masterpiece in the city of San Diego. The bridge provides many interesting features and provides for the view, with its signature 80° curve. The bridge was designed by a Modernist Architect by the name of Robert Mosher and opened in 1969, two years after construction began.
The construction for this impressive bridge came about due to the Navy's need for a clearance of 61m to make sure that their aircraft carriers have enough space between them when traveling through this area.
The bridge needs extra space to reach this height on a safe gradient. This bridge was a feat of engineering and construction that took thousands of people to complete. The design came from the Modernist architect Robert Mosher and the bridge opened in 1969, just two years after construction began.
If you're looking to witness the beauty of this amazing structure, there are guided kayaking tours under the bridge from Coronado.
The San Diego-Coronado Bridge is a unique piece of modern architecture that should be visited.
38. Torrey Pines Golf Course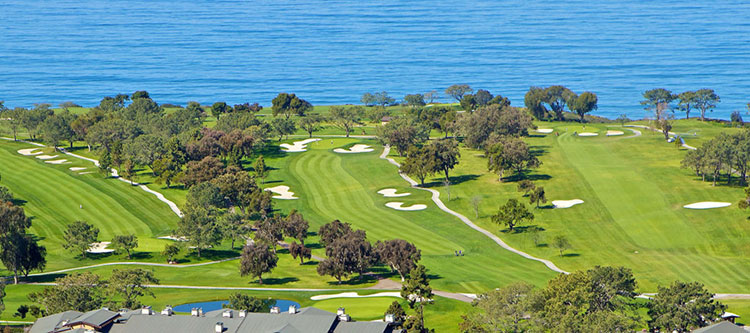 Torrey Pines Golf Course is a 36-hole course that was designed by William P. Bell and is set over the opening of the coast of La Jolla, looking over the Pacific Ocean in California.
It has two courses which are North and South that were re-designed by Rees Jones. The course is busy with big events held on it every year and it's not easy to get a tee time here if you're not a San Diego resident as they have to sign up online for a three-day maximum. The course has been a host to the 2008 U.S. Open and as of July 2018 was the last major title claimed by Tiger Woods, although it's scheduled to come back from 2022.
It is believed that Torrey Pines Golf Course will get the honor again in 2022 but this time it will be for the US Women's Open. The US Women's Open will be played on the South Course and this time it will be held in June.
The course is known for its big galleries of people watching the tee-off, which were about 5,000 for the 2007 U.S. Amateur and 10,000 for parts of the 2008 U.S. Open, but the crowds were so big that they had to reduce capacity.
Most of the golfers have been impressed with the course and the views it has to offer and a lot say that holes one through nine are very good ones to play as there is little trouble on them.
39. Mission San Diego de Alcalá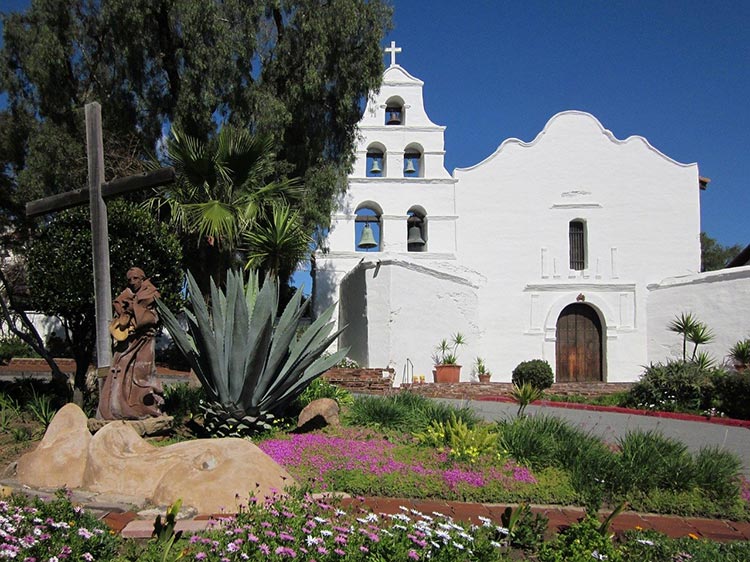 Ancient urns, toys, and fossils clutter the Mission Basilica San Diego de Alcalá's Archives in a room untouched by the computers and air conditioning of the modern world.
Sitting on our knees under a low, dusty ceiling, we can barely read the faded words on scraps of paper or ancient photographs. We pull out some random document at random: it's dated 1769. We've just stumbled upon the history of California's first execution and first Christian burial.
The Mission Museum has archaeological finds like tools, pottery, and weapons, as well as examples of Kumeyaay handicrafts and photographs of their elders.
There are daily tours of the compounds, where you'll see the remnants of the "Convento", which housed the friars in the early 19th century. In the church, see the 15th-century choir stalls, carved with vegetal patterns and strange beasts.
The largest bell in the campanile is original, dating to 1805, and cast with a crown representing the King of Spain.
Beneath the chancel also lies the body of California's first Christian martyr, Father Luis Jayme, killed by Native American Kumeyaay warriors in 1775. The current church is from the early 19th century and was restored in 1931 following a long abandonment.
Above the chancel, spot the small holes in the wall where Franciscan Fathers once hid their treasures to keep them from being stolen by rebellious Native Americans.
40. San Diego Zoo Safari Park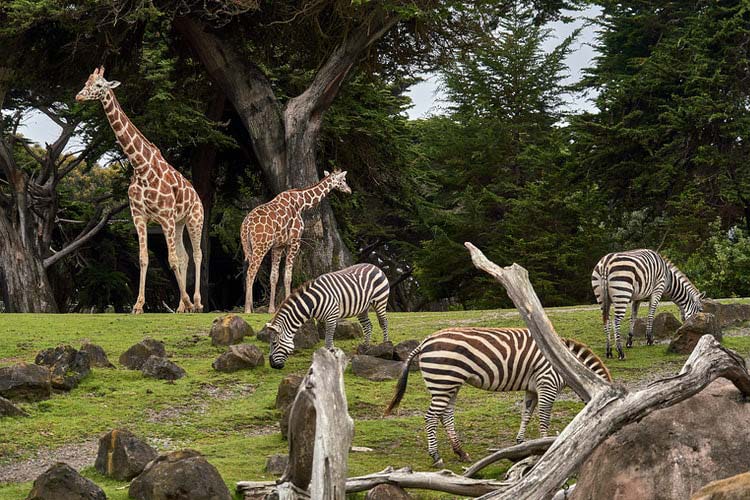 Out in the semi-arid environment of the San Pasqual Valley, you may wonder if you've stumbled into the real savanna at the San Diego Zoo's Safari Park. In 1,800 acres, you'll take road train and truck caravan rides through vast landscapes of the African Plains and Asian Savanna to view wildebeest, springboks, gazelles, giraffes, antelopes, rhinos, and many more.
The recent Tiger Trail is a walking exhibit where you'll come within inches of Sumatran tigers, while the Nairobi Village and Gorilla Forest have an aviary and habitats for meerkats, lemurs, and the formidable Western Lowland gorilla.
The Lion Camp is home to a family of 13 lions, and you'll see just how fast a cheetah can move at the Cheetah Run at the African Outpost.
For something unforgettable, take the Flightline Safari, a zip-line more than 40 meters over the giraffes and rhinos in the park's African Plains.
41. San Diego Museum of Art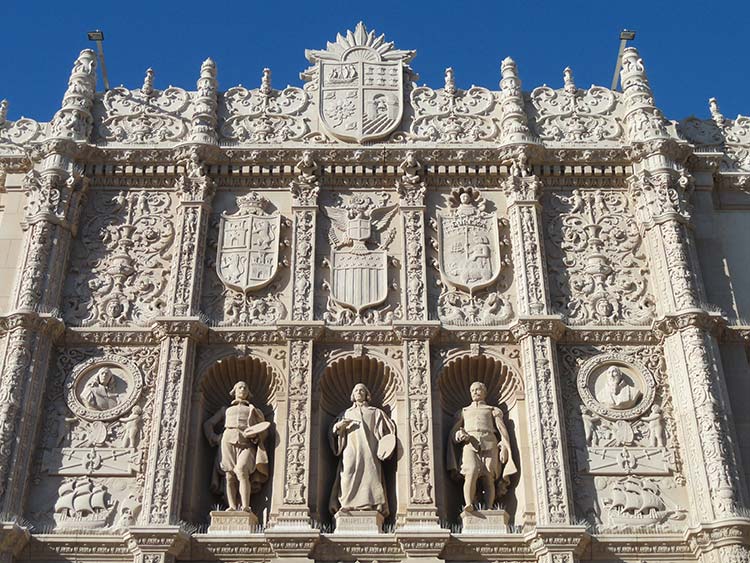 I felt an overwhelming sense of excitement as soon as I walked into the San Diego Museum of Art. The museum is filled with Spanish paintings and sculptures that are all just waiting to be explored.
In the last few years, the museum has been gifted several paintings from various art movements, such as symbolist, expressionist, and new objectivity which are all on display for viewing.
After-hours events this venue offers make it easy to experience what the museum has to offer and it is also perfect for kids during their school holidays.
The San Diego Museum of Art is a wonderful place to visit with family, friends, or by oneself. I recommend this museum to anyone because it's beautifully and artistically designed not to mention located in the heart of Balboa Park which makes it convenient for parking.
This venue is perfect for tourists and locals to visit because of its reasonable pricing, It's a place where everyone can experience art in a fun and entertaining way. The San Diego Museum of Art is definitely worth seeing.
42. Hotel del Coronado
The Hotel Del Coronado was opened in 1888 on the coast of California. This grand hotel was designed by E.L. Hoyd and Samuel Jenott, they were among San Diego's most prominent architects at the time.
The Hotel Del Coronado is a Victorian beachfront hotel that has been designated as a National Historic Landmark, famous for its weather and seaside location.
The hotel is owned by the Hilton brand and is counted as one of the most distinguished hotels in the world with its record of guests such as 16 presidents, Charlie Chaplin, Mae West, Clark Gable, Babe Ruth, and Edward VIII (then Prince of Wales).
The building easily identified by their conical roofs on towers also appeared in 12 films, most famously in Some Like it Hot (1959). Guests can enjoy the inside track with a daily 75-minute tour through the building and its ornamental garden.
43. San Diego Museum of Man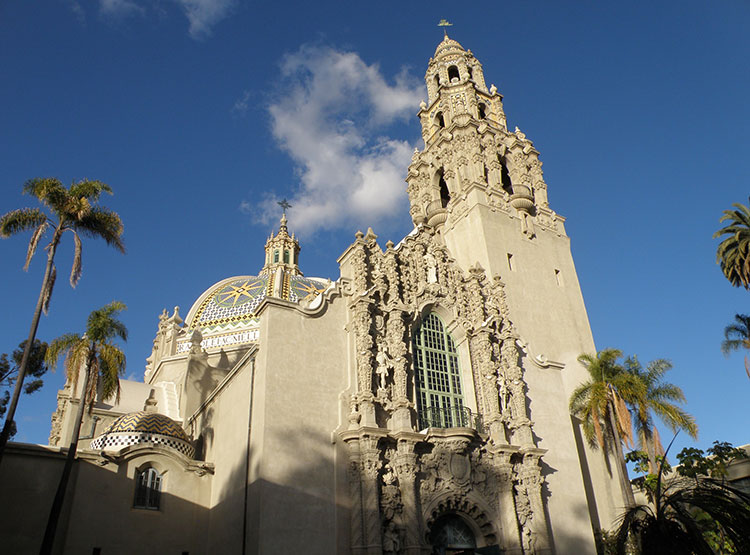 Visiting the museum of anthropology is truly an enlightening experience. The different exhibitions provide an excellent opportunity to learn more about pre-Columbian history, Native American cultures, and Mesoamerican civilizations in a fun and insightful way.
Take Beerology, for instance, which looks at the 10,000-year history of beer brewing and includes a solid gold beer cup that belongs to an Incan king from 600 years ago.
Monsters! is a family-oriented exhibition on mythical beasts like the Kraken, unicorns, dragons, and the Yeti.
The origins of race can also be studied on the second floor of the museum where you will find one of America's greatest collections of Egyptology with masks, pottery, sarcophagi, and two authentic mummies.
As San Diego is not yet as well known for its food scene, some excellent dining options allow visitors to sample local flavors, including those influenced by Native American cuisine.
The museum also offers a shuttle service from San Diego's downtown neighborhoods, to make the visit even more convenient.
44. Mormon Battalion Historic Site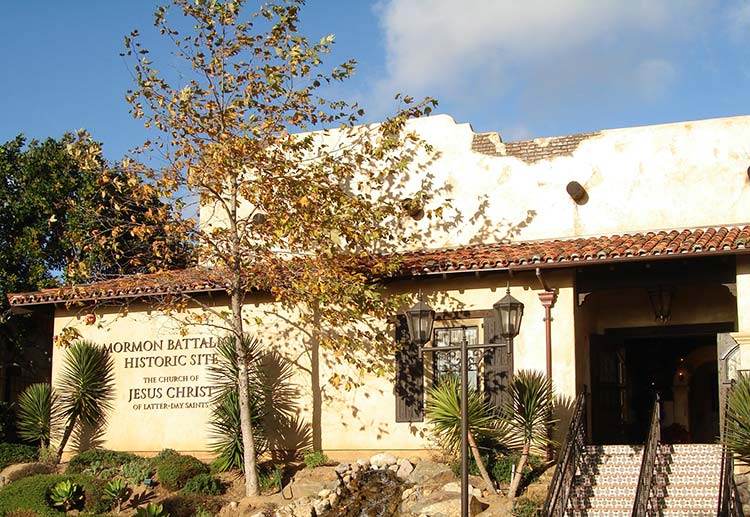 The Mormon Battalion Historic Site is a historic site in Old Town, San Diego, California. It was made to honor the members of The Church of Jesus Christ of Latter-day Saints who served in the United States Army's Mormon Battalion during the Mexican–American War of 1846–1848.
The Mormon Battalion was the only unit that was formed on religious lines in history. It had 534 or 559 followers of The Church of Jesus Christ of Latter-day Saints who were commanded by Mormon company officers that reported to regular U.S. Army command.
This infantry unit served for a year during the Mexican-American War and is remembered for marching 1,900 miles from Iowa to San Diego with 80 women and children. The newly revamped visitor center nearby offers free daily tours and has interactive multimedia displays and artifacts that shed light on the battalion.
The site is also known for crafts of the day, including gold panning and brick-making. You can find out more about muskets and cannons there as well.
45. Whaley House Museum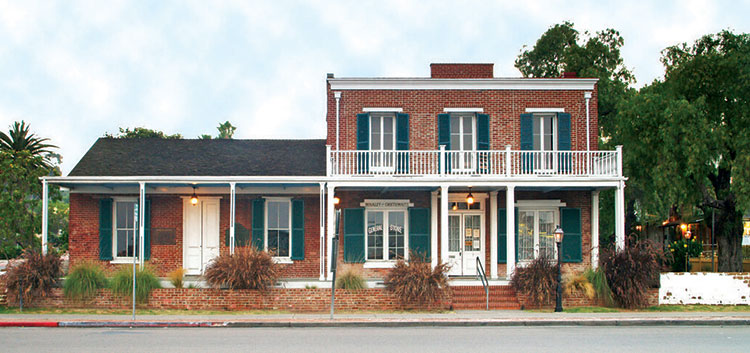 The Whaley House is a haunted home that is thought to be the former gallows. It was originally built with bricks and has been caught in the time of 1857. People who visit often hear things like footsteps on the second story, or cigar smoke and perfume which are believed to belong to Thomas Whaley and his wife.
There used to be more than just the two-story brick-built building, but it was refurbished in 1965. The French mansard-roofed Verna House was also brought there, and it now houses an antique store. It has been frozen in time to the 1870s.
A lot of people have come for a tour and have seen different things like apparitions, but one thing that everyone agreed on was that they saw cigar smoke and perfume hinting toward Thomas Whaley and his wife.
The story of the haunted house is only one part of this adventure. It is an adventure that was led by the youth. Many people are part of this group, and each year there will be a new group. At the end of their trip, they can visit San Diego, California to see how many things they have in common with it.
46. San Diego Zoo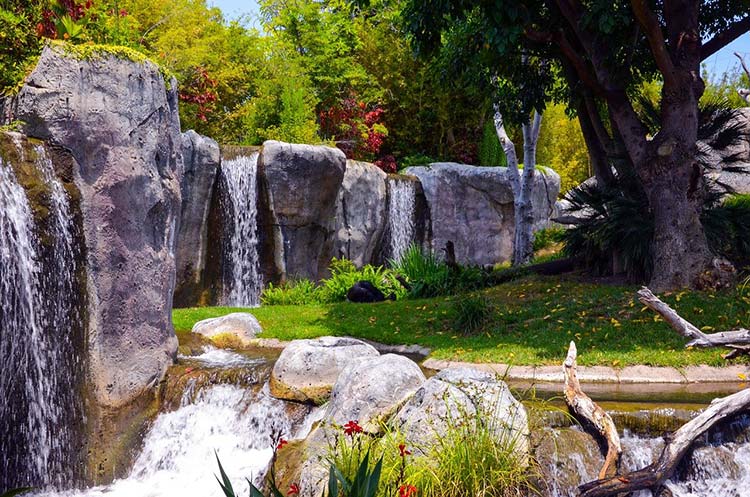 The San Diego Zoo is a zoo in Balboa Park, San Diego, California. The zoo was founded by the physician Harry M. Wegeforth after he was inspired by a lion roar at the Panama-California Exposition in 1915.
He wanted to create an animal park that would be as close to nature as possible with animals living in environments where they best suited their lives. This was one of the first zoos to build cageless exhibits and opened the first-ever moated lion enclosure in 1922.
You can beat the heat and get around on a guided tour bus or climb up on the Skyfari tramway from 1969. As with many of the best zoos, the enclosures tally with natural habitats, so there is a rainforest for gorillas, forests for polar bears, and Arctic wilderness for polar bears.
The California Condor Recovery Program is also another great attraction where nine birds are bred in captivity here until they can fly before finally being released into the wild.
47. Pacific Beach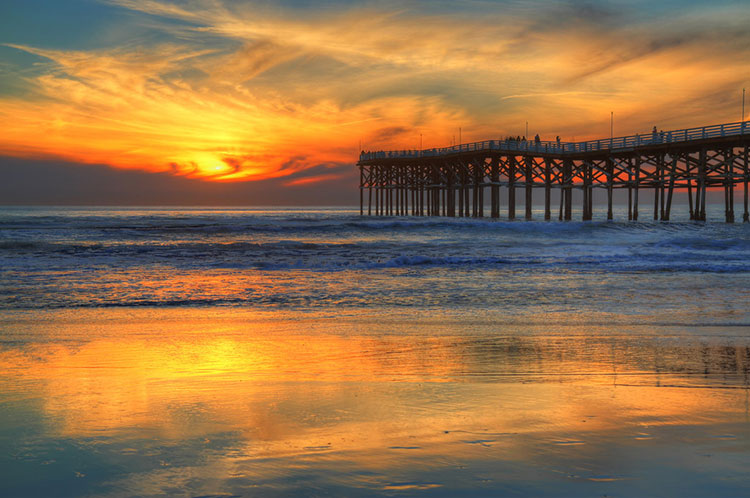 You can find a Beach that is timeless and makes you forget about all your worries. It's far from the stressful life that most people live in, with their schedules, jobs, and heavy workloads. If you're stressed out then you should go to Pacific Beach because it will make your day better with its breathtaking views of the city.
Pacific Beach has been gentrified since the 1990s and partying college students have moved down to Mission Beach to be replaced by plush condos, upmarket restaurants, and a slightly older crowd. You can hang out at the Crystal Pier or walk on one end of it while fishing.
It's easy to access for those who love fishing because there are many rods positioned next to each other instead of needing to walk back and forth. You can also swim in the cold water, however, you have to be on high alert because rip currents are common throughout this area of the beach.
The Pacific Beach is a place that has an endless view of the city, San Diego Bay, and keeping up with all its waves which you could try out surfing if you're up to it. There are also many resorts such as Ocean Beach Resort, Pacific Terrace Inn, and Suites, which offer different styles of rooms for their customers to stay in.
Pacific Beach is another belt of dreamy Pacific coastline, edged by Ocean Boulevard and its many amenities. The beach seems never to end, continuing past the Crystal Pier where it becomes North Pacific Beach, preferred by families for its lifeguard supervision.
48. Whale Watching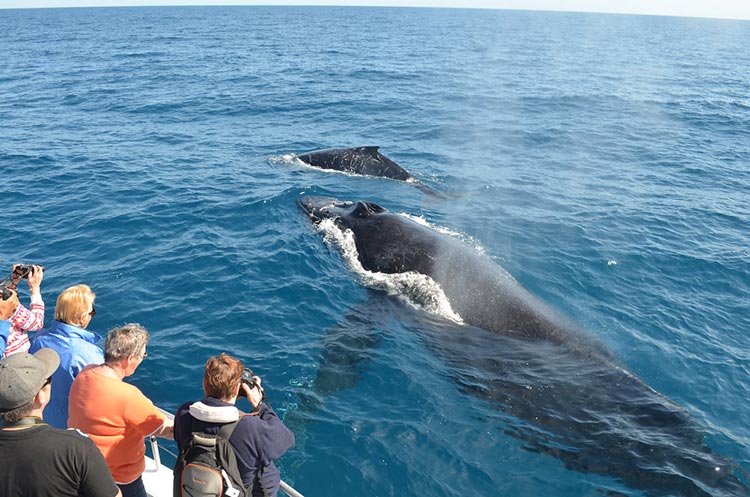 You might be reluctant you go on a whale watching tour, but you naively think that the experience will be mundane. It's not the least bit surprising that once you get on the boat, you'll find yourself surrounded by such majestic creatures.
The cetaceans have certain behavioral patterns, so they might just swim right by your vessel. In addition to this inconvenience, other factors could impede the viewing of these creatures that are visiting our shores.
You're guaranteed to spot plenty of seals and sea lions–and if not, then you can take solace in the fact that you'll get another chance for an ocean cruise with a different naturalist.
But any day is good for whale watching; whether it's a sun-drenched morning or an overcast afternoon, you'll have ample opportunity to see them swimming alongside your vessel.
49. Liberty Station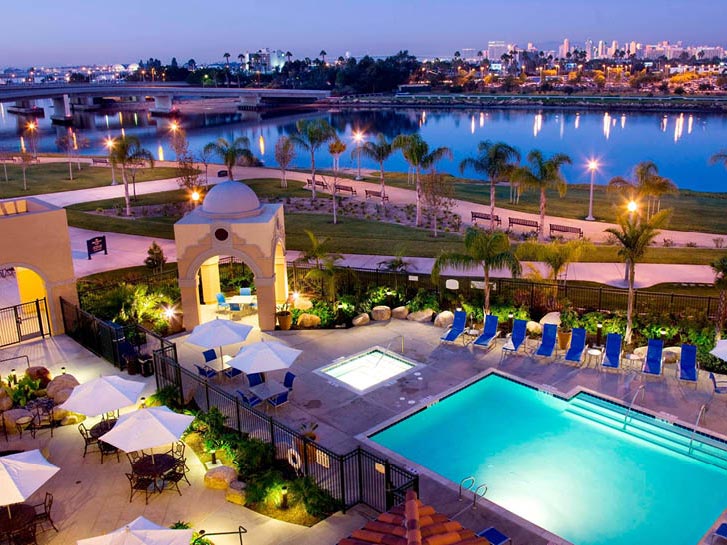 It was a humid day and I found myself wandering the streets of Liberty Station. I loved every moment. The architecture of the historic buildings, the variety of shops, the restaurants, and the bars were so beautiful.
I felt like I was in a different world or city. One thing that I found to be great is how there was more than just Liberty Public Market available; there were other shops around, as well as art galleries.
It made me feel like it was easy to take my time and explore everything that this place had to offer. There are also many hotels located in this area which makes it easy for people who are visiting San Diego to stay here for the night as it's close to many attractions.
There are many outlets, shopping centers, restaurants that are in this area, so it's a great place to be if you're looking for something fun to do. Everything is within walking distance which makes the views even better when exploring.
I feel comfortable recommending Liberty Station as my favorite place because of how beautiful it is and I enjoy how everything is close to each other.
50. Mission Beach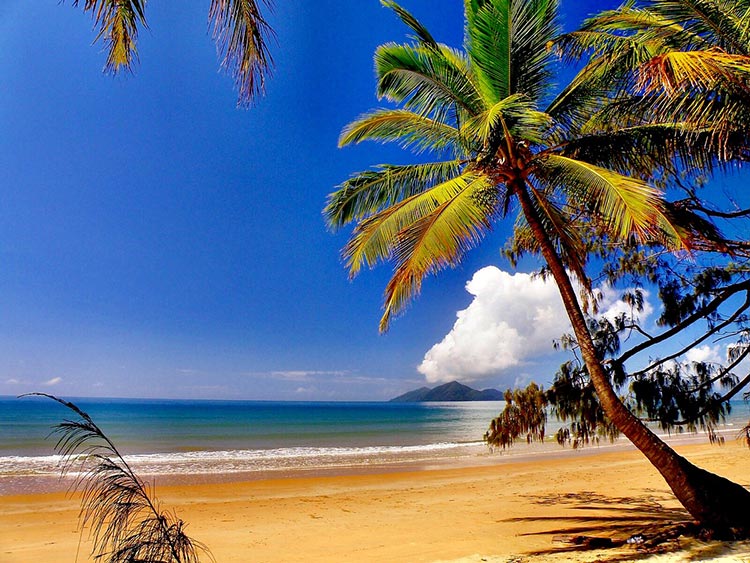 Mission Beach is a laid-back neighborhood that boasts of its sandy shores, which attract surfers, sunbathers, and volleyball players. A paved path encircles Mission Bay, which is a popular spot for water sports.
Belmont Park is a small amusement park with a wooden roller coaster that was built in 1925. SeaWorld San Diego provides marine shows and up-close views of whales and dolphins.
Mission Blvd has cafes with casual food options to choose from for those who are looking for something decent to eat while on the go.
San Diego's easy-going beach town is adored by 20 somethings because it gives off a party-like atmosphere and 2 miles of Pacific beach.
There's prime beach weather in San Diego from June to September but the season extends to the spring and autumn months, and you will even see people laying out on the beach in December if it is sunny.
You can rent a bike and ride through the boardwalk area, or go whale spotting cruises where you might see humpback whales migrating during their annual trip from Alaska to Mexico.
There is also a string of playgrounds located throughout the area, "Jungle Gym" is one, in particular, that has a little mountain for climbing and shaded benches for resting.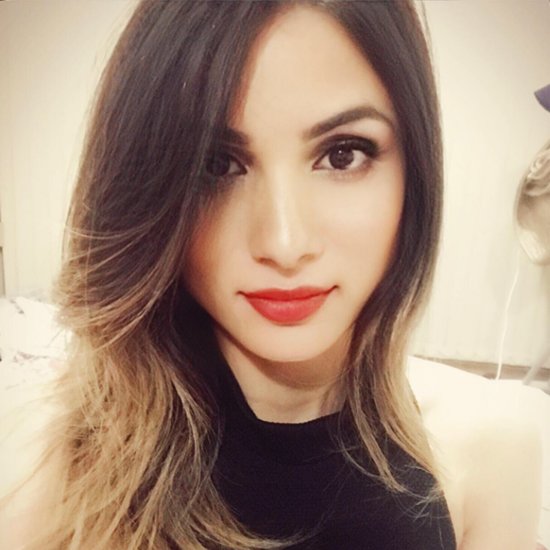 Greetings, travellers! I'm Molly Martin, the passionate explorer behind this vibrant travel platform. Alongside my team—Lorena, Jermaine, Ana, and Alen—we curate awe-inspiring travel destinations to ignite your wanderlust.
Thank you for joining us on this exciting journey. Your presence here enriches our travel community, and we look forward to inspiring your next adventure. Happy travels!