15 Best Things To Do In Monterey
Monterey County with its charming small-town atmosphere is known for its wealth of marine life and delicious seafood. This city offers stunning natural beauty and wildlife.
Whether it's your first or 10th time visiting the area, the stunning scenery never disappoints. And almost all the nature view of this city makes a perfect backdrop for your photos and all your outdoor activities and cozy moments.
You can enjoy top-quality wine and delicious meals at the restaurants here. The restaurants here offer some of the best world cuisines, after having them your palette and tummy will thank you for such a treatment.
Tours & Things to do hand-picked by our insiders
One of the advantages of visiting this city is, you don't need to spend a lot to have fun here. In fact, many things to see and do are absolutely free.
With an array of beautiful beaches, the stunning scenery along the 17-Mile Drive, priceless backdrops, hundreds of unique activities, Monterey County is the answer for a REAL FUN and inexpensive getaway, for kids and adults.
So, Behold… THE JUICY Itinerary below!
Most Fun Things to Do In Monterey, CA
1. Cannery Row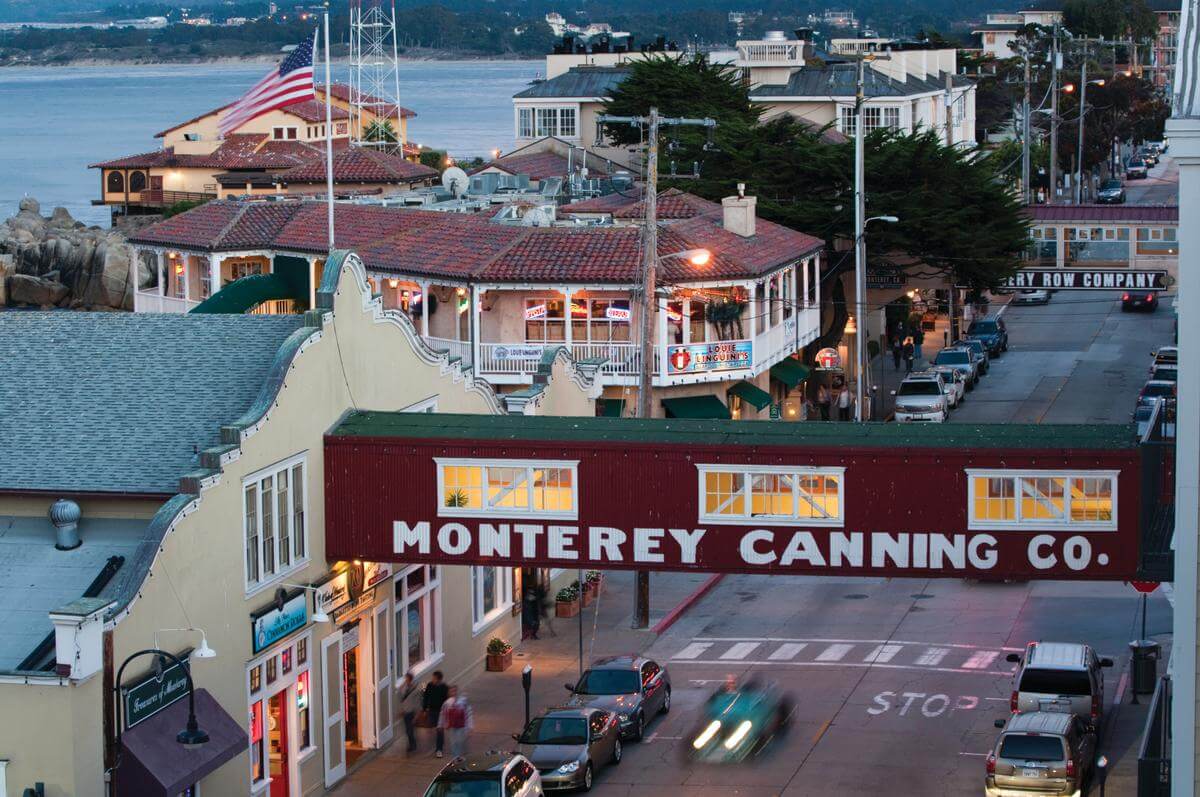 Source: Cannery Row
Cannery Row has come a long way since the days when famed novelist John Steinbeck called it "a row, a stink, a grinding sound." The sardine industry is long gone, and this tourist hub is now filled with restaurants, stores and Monterey County wine tasting rooms. Stroll along Cannery Row and you'll see the remnants of the old cannery buildings as you make your way to Old Fisherman's Wharf, a historic pier overlooking Monterey Bay. Go whale watching or on a fishing trip and don't miss the clam chowder at the many seafood restaurants along the waterfront.
Address: Monterey, CA 93940, USA
2. Monterey Bay Coastal Recreation Trail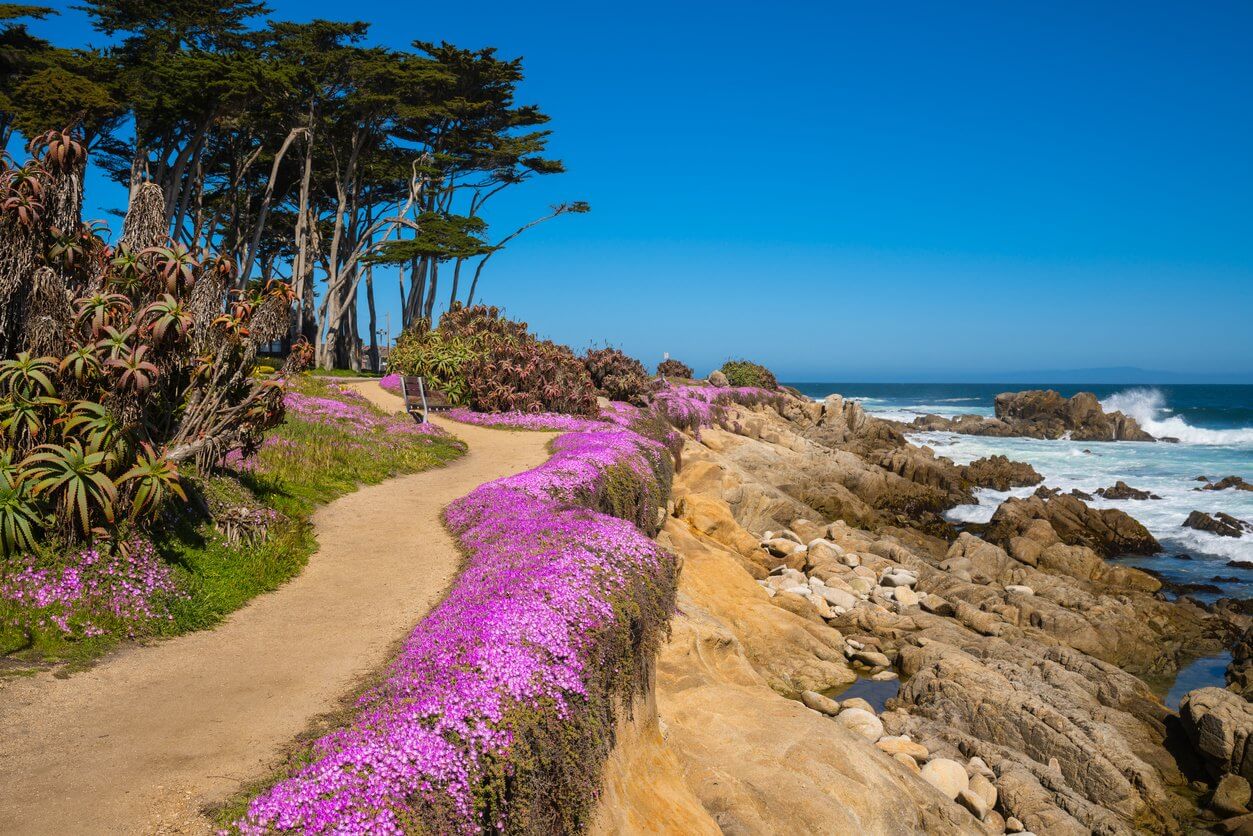 Source: Monterey Bay Coastal Recreation Trail
The Monterey Bay Coastal Recreational Trail stretches 18 miles from Castroville in the north to Pacific Grove in the south. This popular paved trail runs along the coast, following the same route as the old Southern Pacific Railroad. The recreational trail is a great way for families to get to the Monterey Bay Aquarium and Cannery Row, American Tin Cannery Mall, Fisherman's Wharf and more, while avoiding congested roads and parking problems.
Biking, Kayaking and More – Along the Monterey Bay Coastal Recreational Trail, visitors can rent bicycles and surreys (open quad bikes that accommodate up to six people), in-line skates and kayaks from several local companies, including Adventures by the Sea and Monterey Bay Kayaks. There are several places to stop and eat on the trail, or you can have a picnic and spread a blanket on one of the many grassy areas on the trail. While there, you can enjoy beautiful views of Monterey Bay, where you can observe sea lions and sea otters in their natural environment.
Address: Monterey Bay Coastal Trail, Monterey, CA 93944, USA
3. Golden State Theatre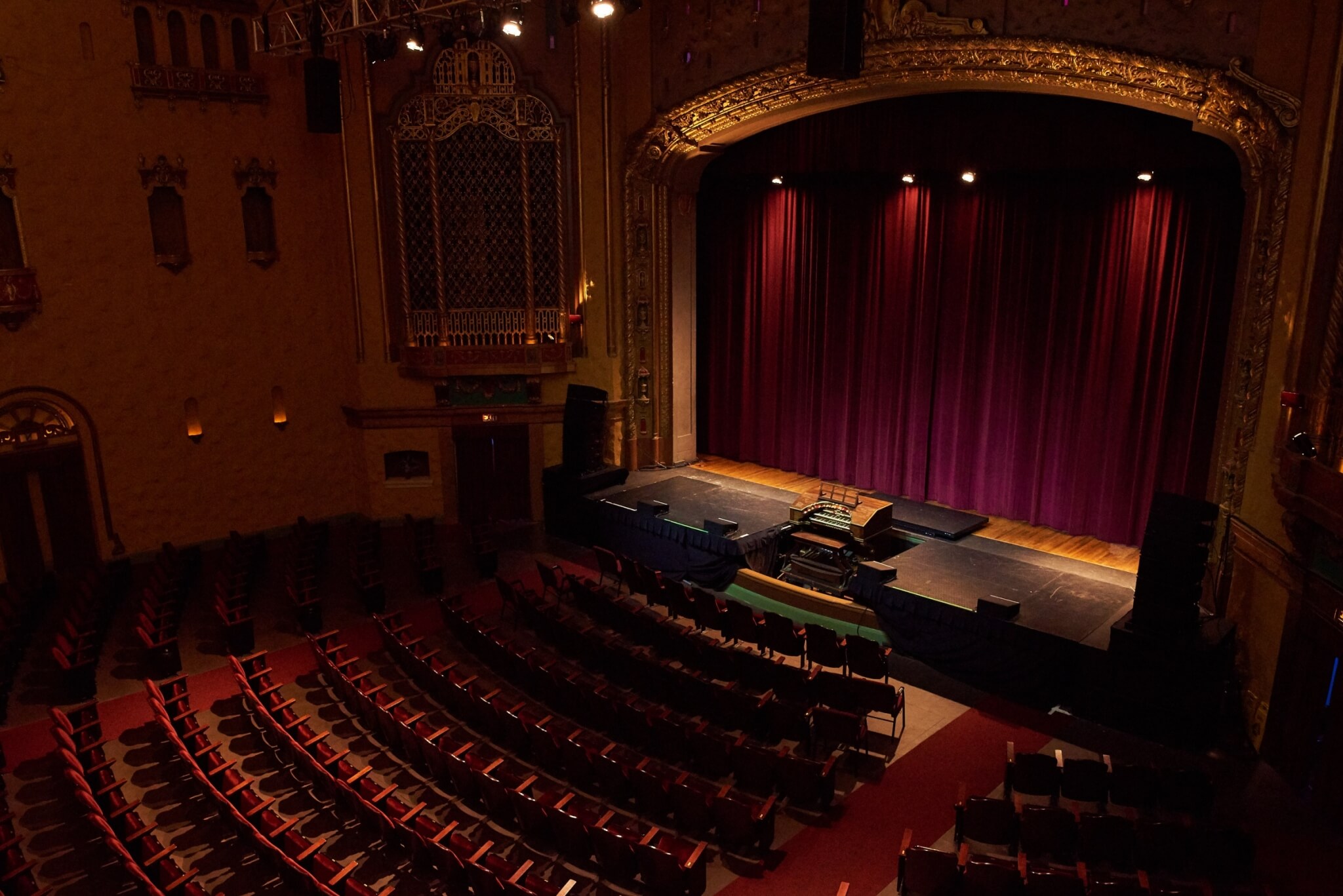 Source: Golden State Theatre
The Golden State Theatre is designed in such a way that you no longer feel like you're in California when you see it!
Located on Alvarado Street, it is built in a Moorish design, renovated from its original appearance in 1926 and is one of the best attractions in Monterey in terms of entertainment and performances.
A luxurious lobby, a brilliant, richly frescoes ceiling and a beautiful floating mezzanine characterize the Golden State Theater's luxurious atmosphere.
There are a thousand seats, all plush, soft plush, and incredible acoustics that are right up there with the latest technology.
The largest theater in Monterey, California, hosts all kinds of events, including film festivals and concerts, and can also be used for private events.
Address: 417 Alvarado St, Monterey, CA 93940, USA
4. Monterey State Historic Park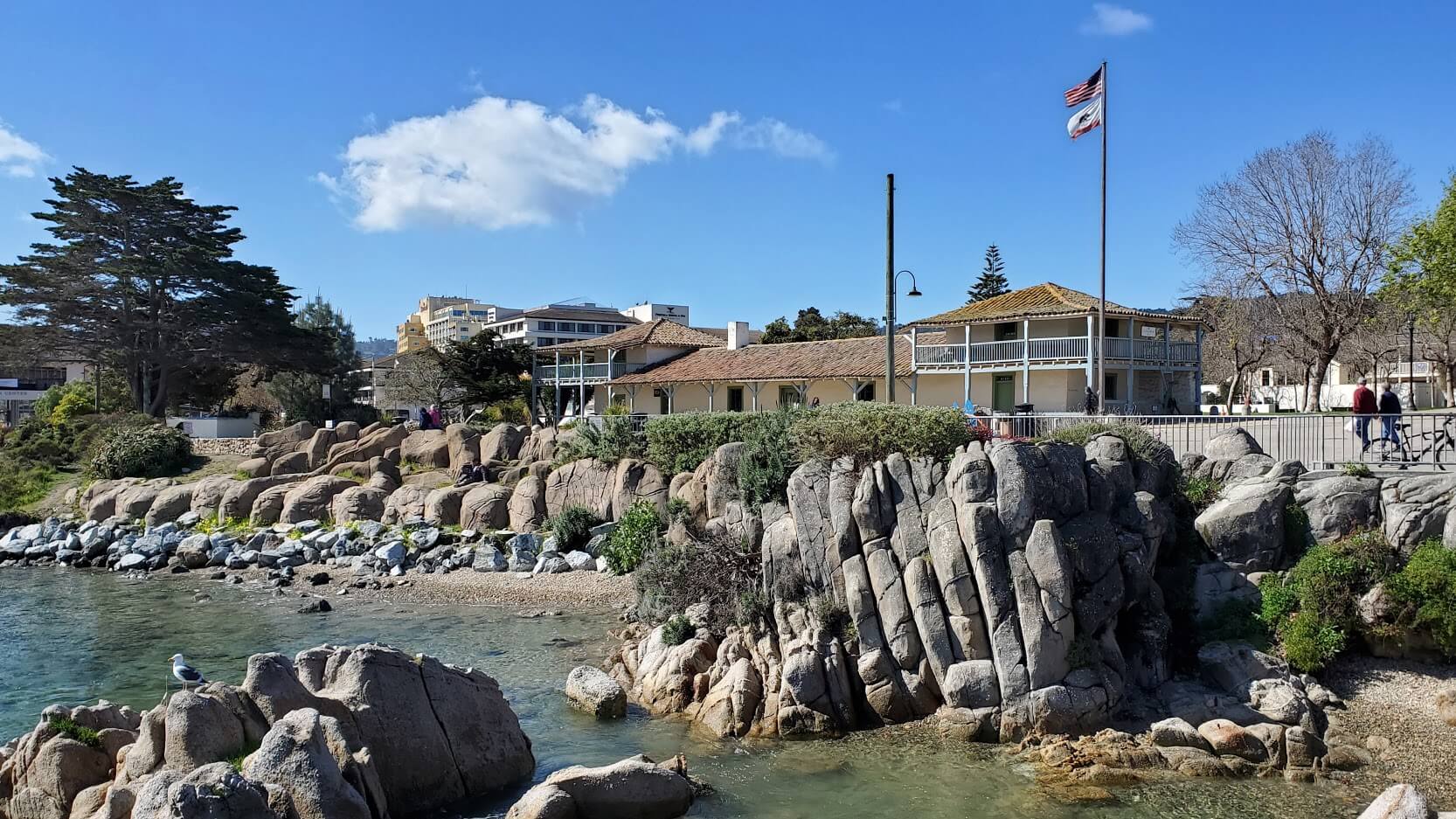 Source: Monterey State Historic Park
Monterey State Historic Park offers what is commonly referred to as the city's "history trail."
As you walk along the trail, which includes at least a dozen different buildings, you can see a particular set of buildings and homes that have historical significance to this California city.
Many of these structures date back to the early years of the 19th century and are some of Monterey's most fun attractions on their own.
So, keep your eyes peeled for the most interesting state historic park buildings on this list!
Address:  400 Tyler St, Monterey, CA 93940, United States
5. Point Sur Lightstation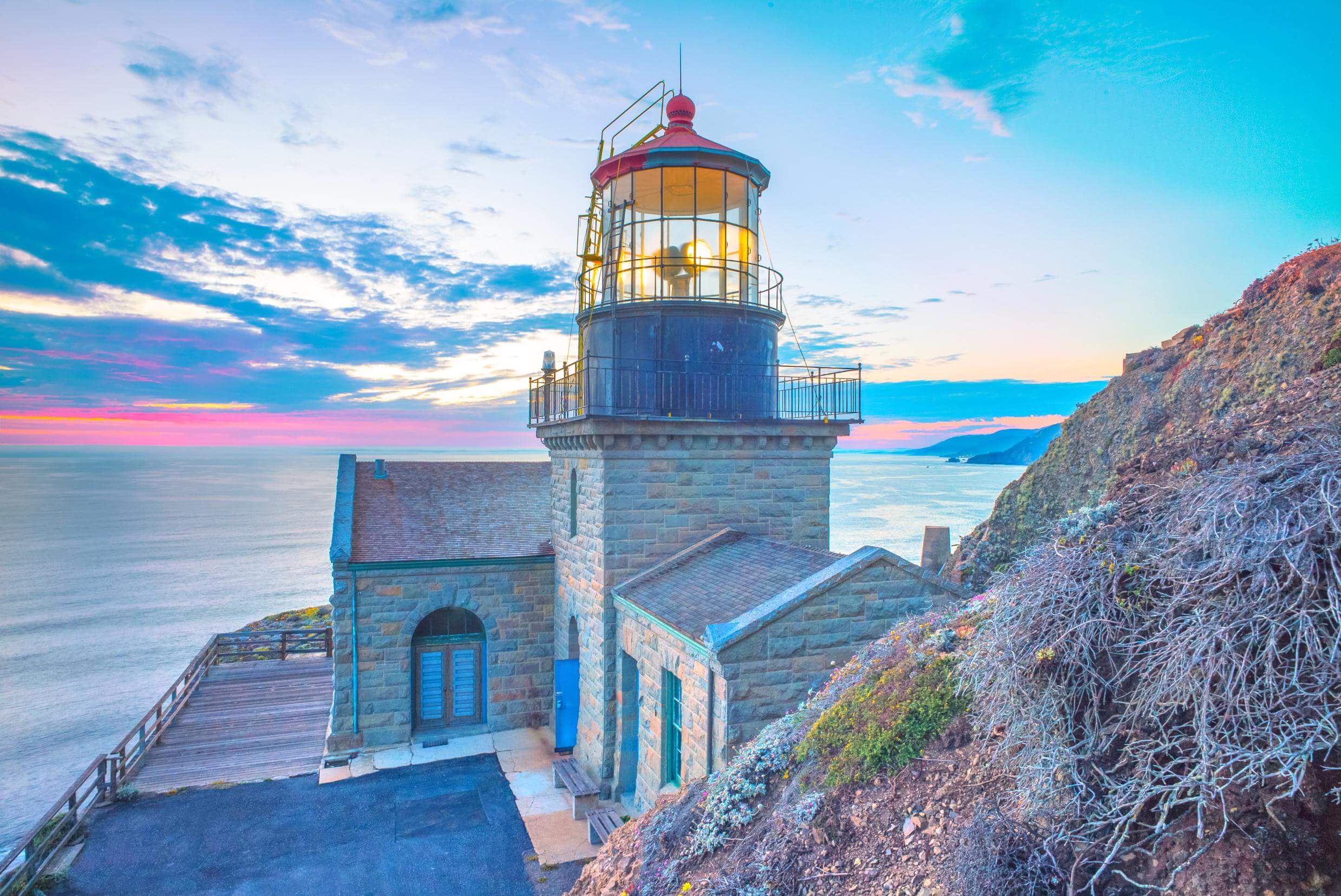 Source:  Point Sur Lightstation
The Point Sur Lightstation is a lighthouse in Point Sur, California, 135 miles (217 km) south of San Francisco, on the 110-foot-high cliff at the head of the point. The lighthouse was established in 1889 and is part of Point Sur State Historic Park. The lighthouse is 12 feet tall and stands 82 feet above sea level. As of 2016, and for the foreseeable future, the lighthouse continues to serve as a key aid to navigation. Point Sur is the only complete 20th century light station open to the public in California. Year-round, volunteer-led tours are available every Wednesday and weekend for three hours.
The lighthouse keepers lived a solitary, quiet life and the building received few visitors because of the dangerous route to it. Ironically, now that the lighthouse is automated (as it has been since 1972) and no longer needs a keeper, it has also become one of Monterey's best and most beloved tourist attractions. It is considered a historical landmark and is the only lighthouse in the state since that time that is open to the public.
Address: Cabrillo Hwy, Monterey, CA 93940, United States
6. 17-Mile Drive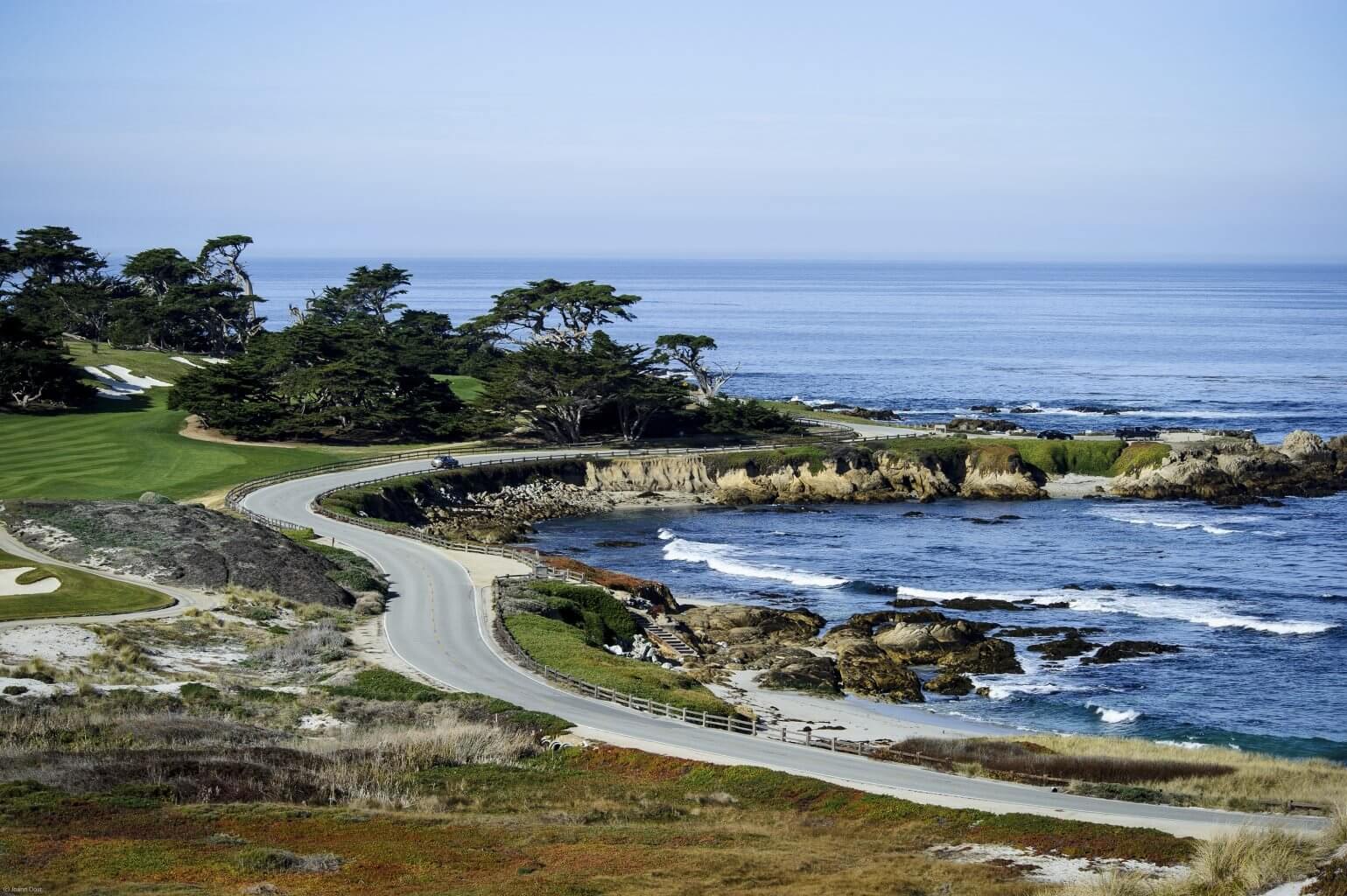 Source: 17-Mile Drive
Follow the red dotted line. 17-Mile Drive is a magical place. Travel + Leisure calls it one of America's most scenic drives. From iconic golf courses and majestic Lone Cypress to dramatic coastal cliffs and whitewashed beaches, the 17-Mile Drive is an unforgettable experience. Want to make sure you don't miss any attractions?
Admire the views from 800 feet above Huckleberry Hill. The Monterey Pines forest gives the second stop on the 17-Mile Drive the feel of Lake Tahoe overlooking the ocean. Take a long walk along the Spanish Bay waterfront. Walk through the snow-white dunes and rocky shoreline that highlights Spanish Bay beach.
Watch the waves roll in on Spanish Bay beach. Cars line up along Spanish Bay Beach to admire the California breakwaters. You'll find plenty of kayakers and paddlers – and a few other friends – in the glassy waters of Still water Cove surrounding Pebble Beach Golf Links.
7. Alvarado Street Brewery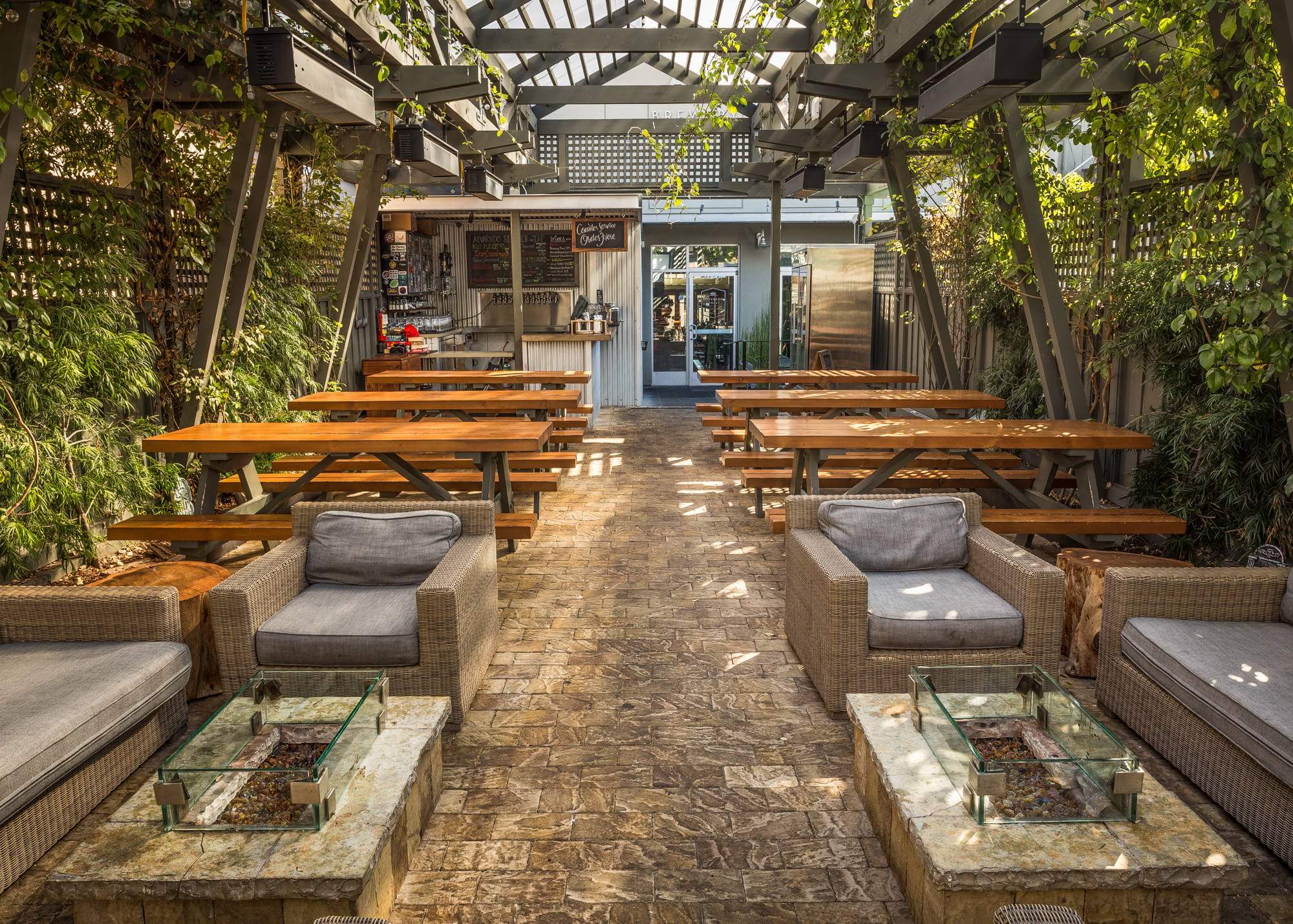 Source: Alvarado Street Brewery
Monterey – and California in general – is famous for its alcohol. One of the best places to sample these beverages is Alvarado Street Brewery, which offers the best craft beer in Monterey. Alvarado Street Brewery is a family-run business run by a beer-loving son and his architect father. The combination of their strengths results in great, innovative beers in a beautifully renovated former theater space.
But Alvarado Street Brewery doesn't just serve drinks. Try the Vietnamese lamb burgers, shrimp mac and cheese with truffles, pork belly pizza and mussels in a Thai crust. Aren't you here to eat? Just drink their Delorean Dust and Mai Tai PA on the relaxing outdoor beer garden patio! If you're an alcohol lover, a trip to Alvarado Street Brewery is definitely one of the highlights of Monterey.
Address: 426 Alvarado St, Monterey, CA 93940, United States
8. Colton Hall Museum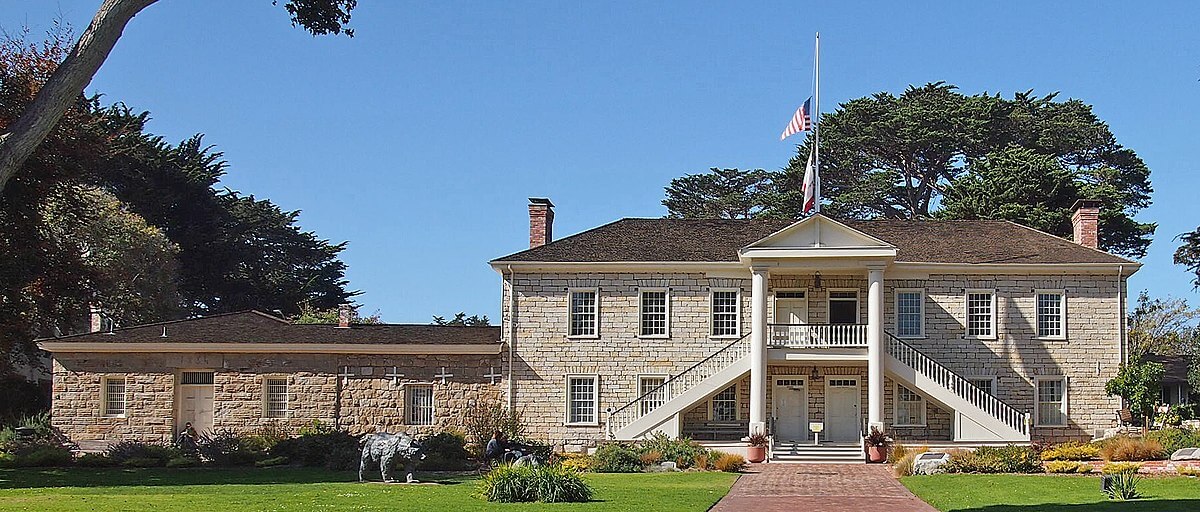 Source: Colton Hall Museum
It was at Colton Hall that California became the 31st state of America. So it makes perfect sense that the Colton Hall Museum is one of Monterey's top attractions! And with free admission, it's one of the fun free activities in town.
In 1846, the territory then known as Alta California was occupied by America. Walter Colton, a well-known local businessman, was appointed Chief Judge of Monterey County. He served for three years, and for his services he succeeded in completing America's first public building in the state, which was named Colton Hall.
It was at the Colton Hall Convention, attended by 48 delegates from 10 districts, that the first constitution of California was drawn up, and which was debated several times on the boundaries of the state, the capital, and slavery, which was henceforth to be abolished in the state. The Constitution was signed on 13 October 1849 and ratified exactly one month later, before travelling for three months to Washington for approval.
While this journey was taking place, Colton Hall became a new destination as the state capital moved to San Jose. In 1873, it became an elementary school, then was used for many other purposes before becoming what it is today – simply part of the City Hall complex.
It has simple offices for the Department of Planning and Building on the ground floor and the Colton Hall Museum on the first. The Colton Hall Museum was established in 1949 and houses a wide range of information and exhibits relating to the creation and management of the State since that time. Tours are free and staff are always happy to answer questions.
Address: 570 Pacific St, Monterey, CA 93940, United States
9. Monterey Jazz Festival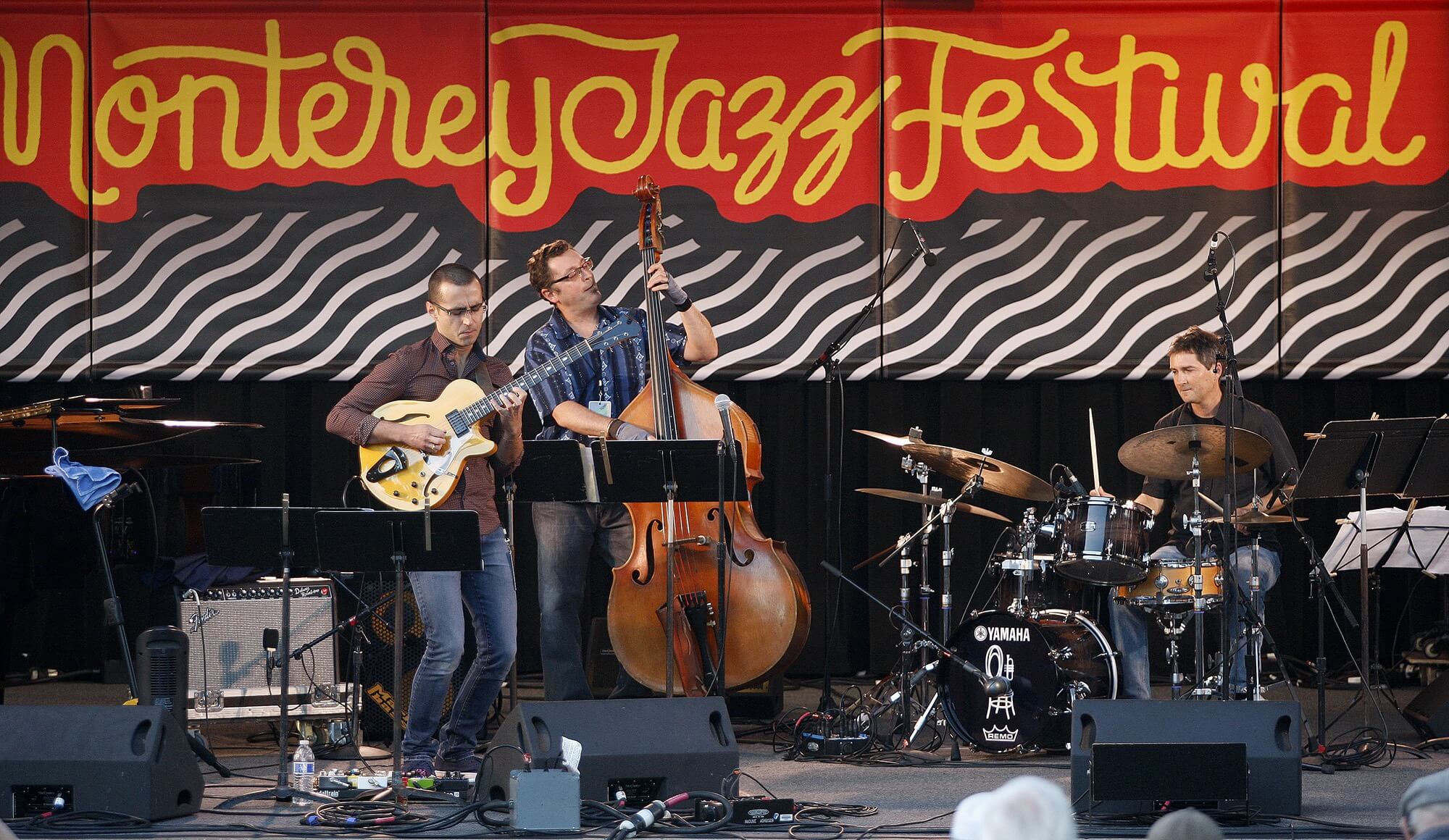 Monterey Jazz Festival
If you are in California at the right time, the Monterey Jazz Festival is one of the best things to do in Monterey.
The Monterey Jazz Festival is an annual music festival held in Monterey, California, United States. It was founded on October 3, 1958 by jazz disc jockey Jimmy Lyons.
Enjoy three days of world-class jazz at the renowned Monterey Jazz Festival, which has been called "the granddaddy of jazz events" (Wall Street Journal) and "a treasure of America and the world" (JazzTimes magazine). At the festival, held annually in September, top names, newcomers and favorites play on eight stages in the Monterey County Market, about 70 miles south of San Jose, with a total of about 500 performing artists.
3-Hour Electric Bike Tour Along 17 Mile Drive of Coastal Monterey.
Half-Day Whale Watching Tour From Monterey.
Highway 1 Self-Driving Audio Tour (Pacific Coast Highway).
Carmel-by-the-Sea's Fairytale Houses: A Self-guided Audio Tour.
1-Hour Monterey and Cannery Row Sea Car Tour.
Scenic 17 Mile Drive Self-Driving Audio Tour.
10. Monterey Bay Aquarium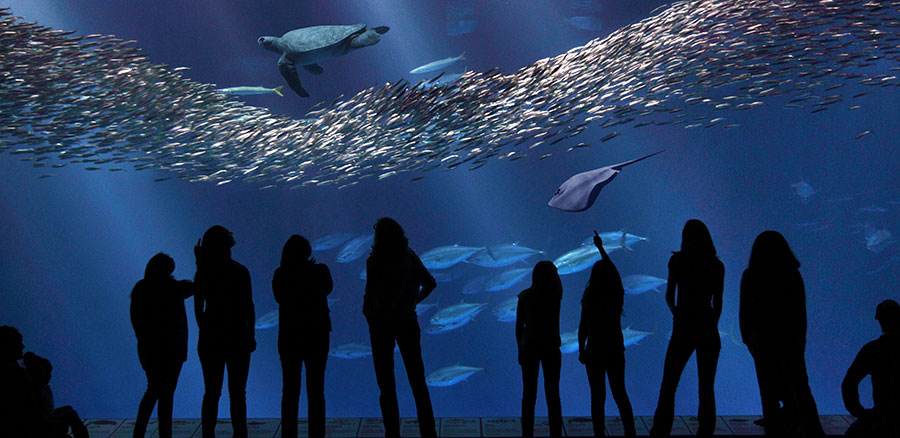 Source: Monterey Bay Aquarium
The open-air exhibit best demonstrates how special the Monterey Bay Aquarium is. Sea turtles, sea turtles, rays, sharks, jellyfish, and fish life are thousands of gallons of water that visitors watch in awe. With 45 interactive exhibits featuring reptiles, octopuses, birds, fish, and invertebrates, and a variety of tours (some of which allow visitors to feed some of the sea creatures), there's no shortage of things to see and do at the aquarium for young and old alike.
Located at the end of Cannery Row in the city of Monterey, the Monterey Bay Aquarium. Admission costs $39.95 for adults, $34.95 for teens ages 13-17 and $24.95 for children ages 3-12, but most visitors say it's worth it, with some saying it's the best aquarium they've ever been to.
How long does it take to visit the Monterey Bay Aquarium? The Monterey Bay Aquarium is a window to the world's oceans and features over 200 marine species. There's a lot to see and do, so set aside around 3-4 hours to visit this world-famous aquarium on Cannery Row.
Visitors are advised to go during the week, however, as it tends to get crowded on weekends. Parking is almost impossible due to the aquarium's popularity and central location, so use one of the nearby car parks. The facility is open daily from around 9:30am to 6:00pm.
Address: 886 Cannery Row, Monterey, CA 93940, United States
11. The Moon Tree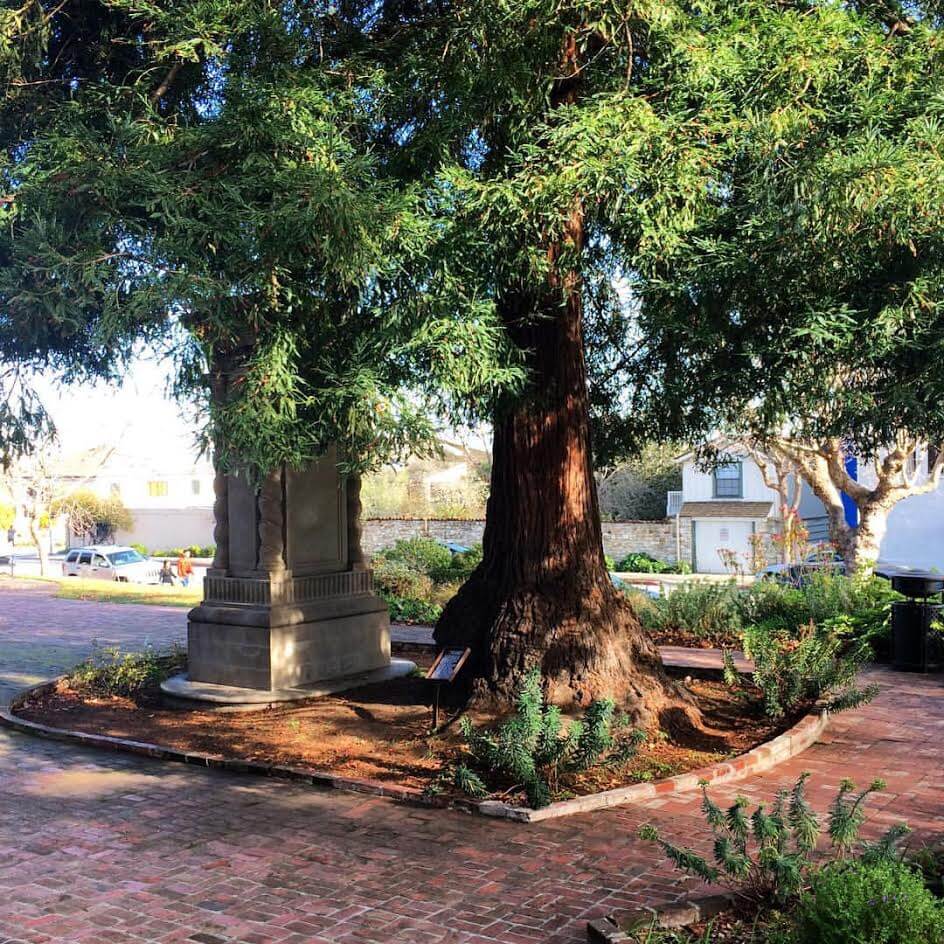 Source: The Monterey Moon Tree
At first glance, it may be hard to understand why the Moon Tree is one of the top tourist attractions in Monterey, California. But you'll soon learn that visiting it can be one of the most unique things to do in the city!
On the 1971 Apollo 14 mission, Command Module Pilot Stuart Roosa carried hundreds of seeds to the moon in his personal kit. Before joining NASA, Roosa was a smoke jumper with the U.S. Forest Service. The seeds were part of an experiment to determine if radiation exposure in space could affect their subsequent germination and growth. The seeds were selected from five different tree species: loblolly pine, sycamore, sweetgum, redwood, and Douglas fir. Corresponding control seeds were kept on land for later comparison.
While Alan Shepard and Edgar Mitchell explored the lunar surface (during which Shepard became the first person to play golf on the Moon), Roosa spent 33 hours in orbit, taking photographs of the lunar surface and conducting radar and gravity experiments. In total, he and the seeds went into orbit 34 times.
Address: 536-570 Pacific St, Monterey, CA 93940, United States
12. Montrio Bistro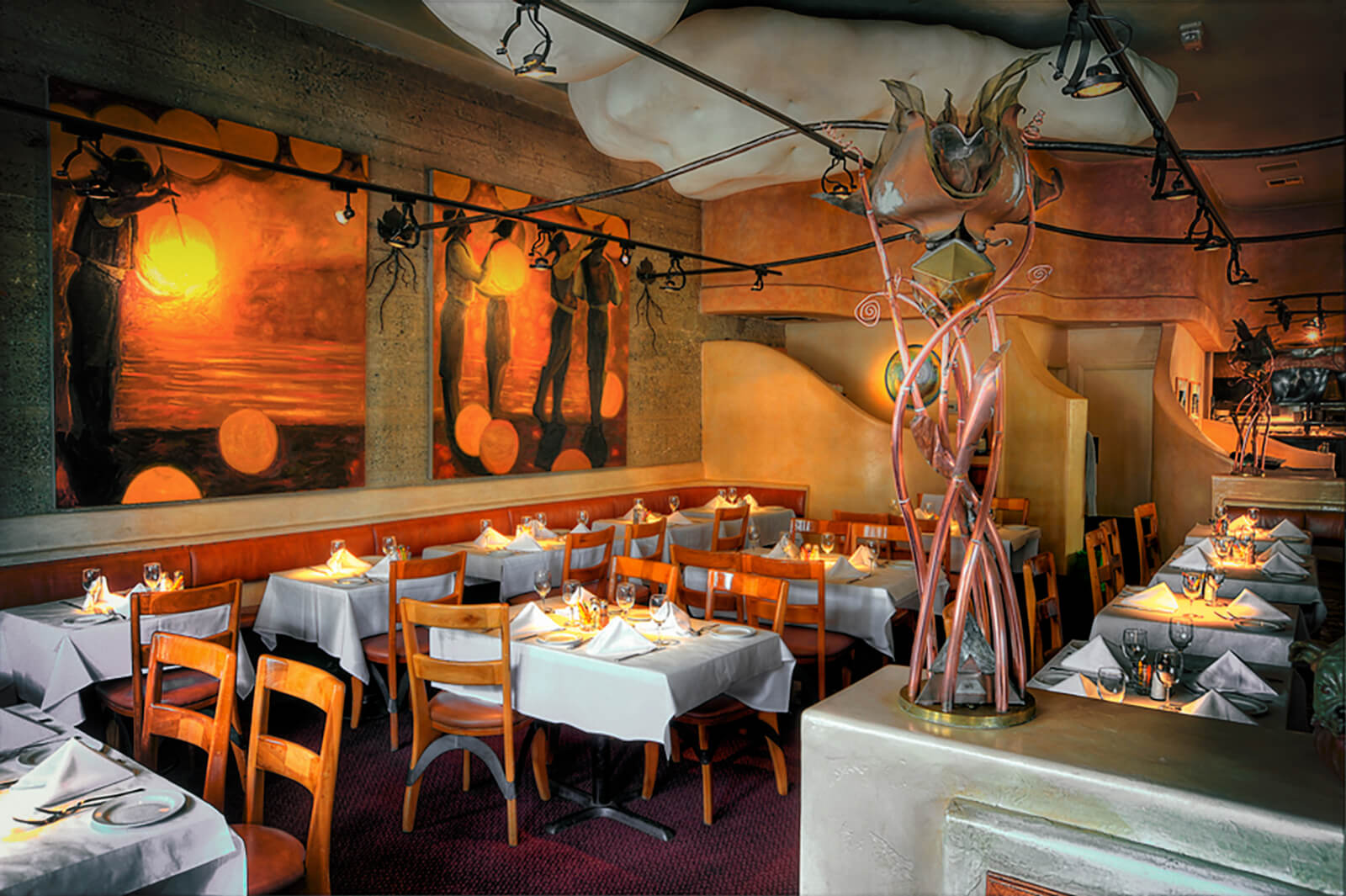 Source: Montrio Bistro
There's no denying that good food is one of the things many people love when travelling, and Montrio Bistro offers the best of Monterey County, California.
It is housed in a 1910 building that was once a fire station. The brick walls, lined with artwork, create an almost romantic but family-friendly environment.
Around 20 years old, Montrio Bistro specialises in sustainable dishes that change with the seasons. All the ingredients – from produce to seafood – are sourced from the Monterey area and give a taste of California.
The restaurant's most popular dishes include king salmon with citrus risotto, Cabernet braised boneless short rib and other New American cuisine. You can also try their great cocktails during happy hour and great snacks at a reduced price!
Address: 414 Calle Principal, Monterey, CA 93940, United States
13. Casa del Oro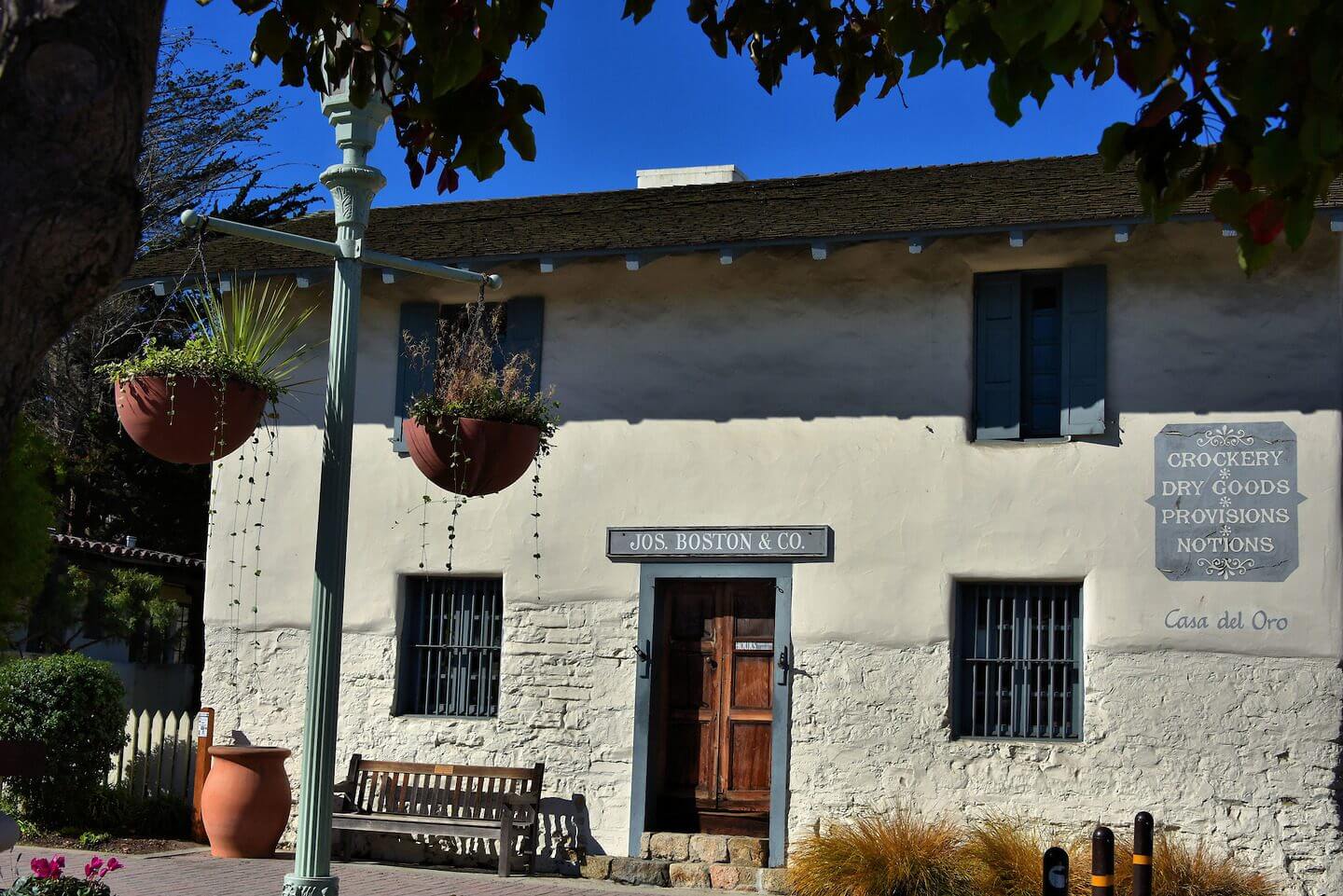 Source: Casa del Oro
This unique landmark, also known as the Joseph Boston Store, was one of the first department stores in the Monterey area. It was the first safe in Monterey, and legend has it that the store was nicknamed "Casa del Oro" (House of Gold) because miners returning from the gold mines asked Mr. Boston to store their gold in his safe.
The building was constructed in 1845 by Thomas O. Larkin, the American consul in what was then Alta California. Four years later, Joseph Boston rented the building and opened a general store.
He sold coffee grinders, soap, frying pans, brooms, silverware, walnuts, hot tubs, hams and tea, among other things. Casa del Oro was also the site of the town's first safe, a result of the fact that there were no banks in the town at all. This is why it was nicknamed Casa del Oro, which translates as "House of Gold".
Miners from the surrounding goldfields made sure that the gold they found was stored here. Today, the Casa del Oro is one of the town's most popular attractions, and an interesting additional attraction, the gold-free safe, is still in place.
The original desk, used by Boston itself, is also preserved. The shop is still open and sells stationery, toys, sweets, household items and other 1850s-themed items. It is run by the Historic Garden League.
Address: 210 Olivier St, Monterey, CA 93940, United States
14. Old Fisherman's Wharf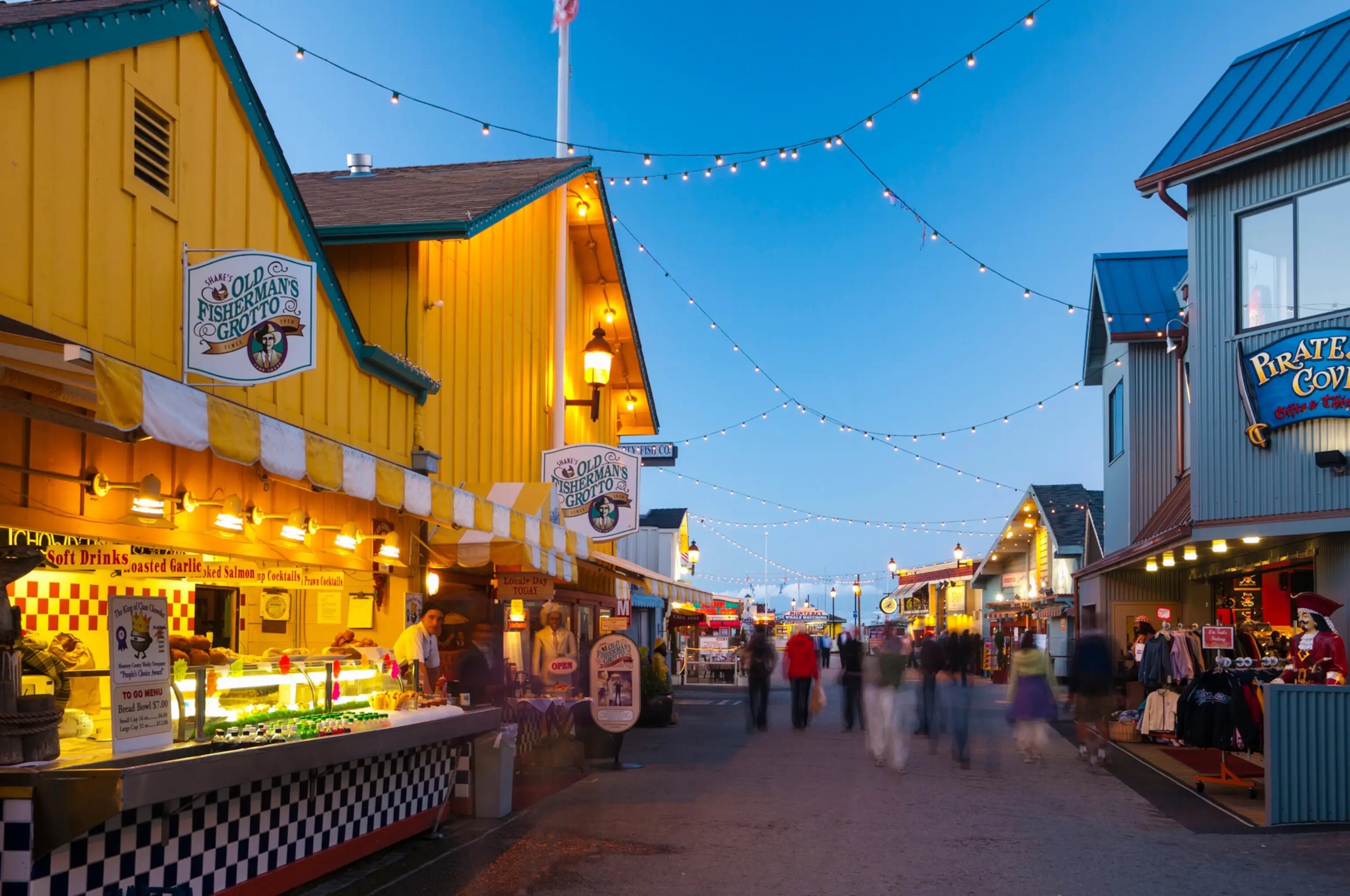 Source: Old Fisherman's Wharf
Old Fisherman's Wharf is not only one of the best places for a vacation, but also one of the most interesting historical sites in Monterey.
In the past, it served as a wholesale fish market, which was only discontinued in the 1960s.
It is now called "Old Fisherman's Wharf" to distinguish it from another wharf nearby that serves as a commercial wharf for Monterey.
Although Old Fisherman's Wharf is no longer a fish market, it still has a fitting theme with a variety of seafood restaurants ranging from casual to upscale, all offering beautiful views of the California bays.
Of course, there are also many local stores selling candy, art, jewelry and souvenirs.
Address: #1 Old, Fishermans Wharf, Monterey, CA 93940, United States
15. Point Lobos State Natural Reserve
Source: Point Lobos State Natural Reserve
If you don't mind leaving Monterey for a while, Point Lobos State Natural Reserve is just a 15-minute drive away and is one of the places to visit when you're in California.
It's famous for its unusual, eye-catching rock formations and granite cliffs that stretch all along the coast, each one dramatic and incongruous with the many cute animals that live in the area.
There are many activities to do here, from photography to wildlife watching, scuba diving to getting a bit of exercise on one of the 13 hiking trails, each of which has a different difficulty level.
One of the most popular trails at Point Lobos State Nature Preserve is the Cypress Grove, known for the Monterey cypress trees that line the cliffs along the coast and the breathtaking views of the coastline.
At Point Lobos State Nature Reserve, you'll find ten different dive sites, kelp forests reaching heights of 70 meters, spectacular coral reefs and, if you're lucky, the occasional whale or seal.
There are also tide pools full of marine life, caves to explore, rock pools and headlands.
Address: 62 CA-1, Carmel-By-The-Sea, CA 93923, United States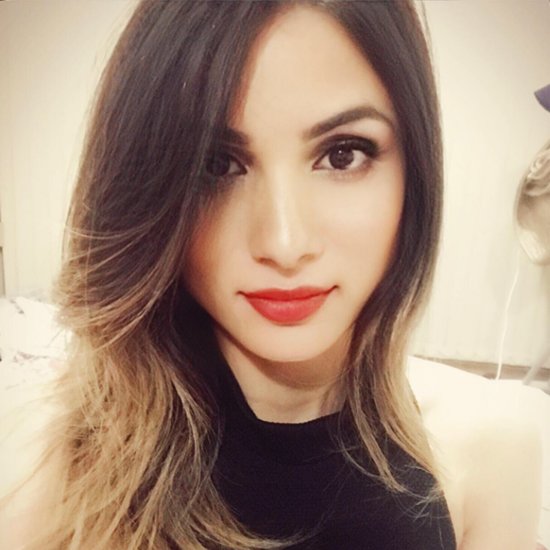 Hello, and welcome to Travel Crog, a site where I share my travel advice for your dream vacations. My name is Molly Martin, and I'm the founder and editor-in-chief of this site. I have a passion for travelling and exploring new destinations, and I want to inspire you to do the same. Six years ago, I left my job as an HR professional and embarked on a three-month trip around the world. It was an amazing experience that changed my life and perspective. Ever since then, I have been travelling as much as I can, and writing about the best things to do, see, and eat in every place I visit. Whether you're looking for a city break, a beach getaway, or a mountain adventure, I have something for you. Travel is not only fun, but also empowering and enriching. Join me on my journey and discover the world with Travel Crog. My motto is: "Life is short, travel more."