Planning a trip to Maui and wondering what time of year to visit for the optimum experience? Well, I will be honest. There's no good and bad time to visit Hawaii.
This blissful island is busy all year around with exciting things to do in Maui. But here's a catch, your travel itinerary might not match with what Maui has to offer in every season.
So here's the complete guide to help you plan your Maui trip and find whats the best time to go to Maui for you!
Understand Maui Weather
To understand the best time to visit Maui, you need to know about the climate of this island. Maui mainly has two main seasons: The dry season and the wet season. 
Dry Season
The dry season stretches from April to October.  During the dry season, days are sunny, sky is clear. The temperature goes up to 85°F (29°C) during the day and cools down to  70°F (21°C) at night.
It's not to hot or cold. It's a great weather for beach days. Perfect for soaking up the sun of Maui without being a sweaty mess.
This weather is also great for outdoor activities like snorkeling or hiking. As we enter June through September in Maui is the hottest month.
Tan lovers will enjoy the temperatures reaching around 88°F (31°C), perfect for swimming and water sports.
One of the best thing is, although the temperature goes up, the humidity remains at the lower site. These months are also nice cause of the pleasant trade winds. 
October is an interesting transition period between seasons where you might experience slightly more rainfall than earlier in summer but still get plenty of sunshine.
Temperatures remain comfortably warm during daytime hours but gradually start dropping at night.
Wet Season
The wet season is from November to March. November is usually when things start to change as we enter the wet season on Maui. But it's not a constant downpour!
November in Maui receives around 2-3 inches of rainfall on average. And it  isn't too significant compared to other regions with heavier monsoons.
In November the temperatures is around 80°F (27°C) during the day and slightly cooler at night. December through February is considered winter season in Maui.
You may experience unexpected  rainfall and sometimes bright sunny days with temperature from 75°F (24°C) to 78°F (26°C).
Tours & Things to do hand-picked by our insiders
As we reach March, the wet season slowly starts tapering off. While you may encounter some rain early in the month, it becomes drier towards the end of March. 
High Season in Maui- Most Busy Time
The busiest time to visit Maui is during the last two weeks of December. This time coincides with Christmas and New Year's.
This holiday season is known as the peak tourist season in Maui. If you are visiting this high season, you must give reservations for restaurants, activities, hotels, and even rental cars.
Booking two months ahead is absolutely necessary due to high demand. The island becomes incredibly crowded during this time as everyone wants to experience a Hawaiian Christmas.
On the other hand, from mid-January to mid-April is considered the winter months in Maui. This period marks the peak whale season and is known as the best time to visit the island.
During mid-June until August's end is the summertime in Maui. As kids have their school break at this time, many families travel to Maui during these months.
Low Season in Maui 
The low season in Maui occurs during the first two weeks of January, after the busy holiday period. This is the time when the tourism industry takes a break.  
Some hotels may undergo renovations or have limited services available as they prepare for the upcoming high season. They do all the renovations before business picks up again for the rest of winter.
If you visit during these weeks, there must be too much noise from all the renovation work. Another quieter time on the island is during spring from June-August.
However, the low season is becoming increasingly shorter each year, as high tourist activity seems to be present all year-round nowadays.
Shoulder Season in Maui
Shoulder season is basically the transitional period between the peak tourist seasons. In Maui shoulder season ranges from April to May and September to November. 
During these months, the crowd is very low and you will still enjoy all the amenities from the high season.
The accommodation rates are lower compared to the high season.
You will have shorter line at popular attractions and less crowded beaches but highest amount of natural beauty. For me personally, shoulder season is the best time to go to Maui.
The weather is also pleasant during the shoulder season. Warm tropical weather and clear skies makes the outdoor activities more fun.  
Hurricane Season in Hawaii: Bad Time to Visit Maui
Hawaii experiences its hurricane season from June through November. But it's a rare occurrence of hurricanes causing little damage or destruction.
The last significant hurricane to hit the islands was Hurricane Iniki in 1992, which caused severe damage to Kauai. However, most hurricanes pass by without impacting vacation plans.
In July 2020, Hurricane Douglas was expected to make landfall but luckily missed the islands. Maui only experienced a few consecutive days of rain and higher surf as a result.
Although it is important to keep in mind the hurricane season of Hawaii while planning your trip between June 1st and November 30th, it is highly unlikely that a hurricane will cause major disruptions or damage. 
However, even if no destruction occurs, a warning is still something to consider and may lead to temporary disruption during your vacation. Activities such as boat trips may be canceled until the storm threat has passed.
Best Time for Seasonal Events & Attractions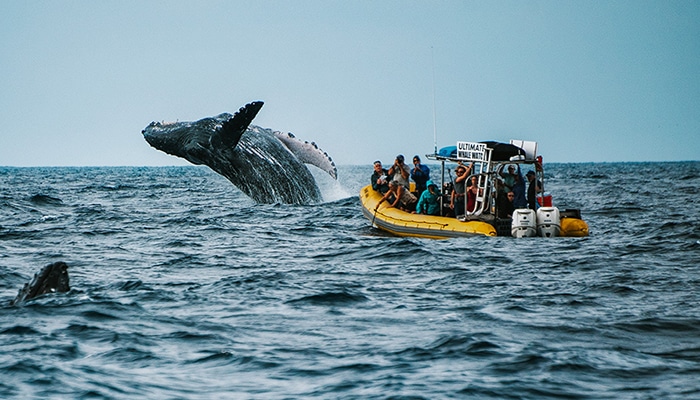 The ideal time to visit Maui too watch humpback whales, is during winter months – namely December, January, and February.
Every year, more than 10,000 humpback whales migrate to the Hawaiian Islands. Majority of them flock together in the Auʻau Channel off the west coast of Maui.
You can enjoy the whale watching experiences through boat tours or kayak cruises. Apart from whale watching in the ocean, the winter season in Maui also popular among surfer for the optimal surfing conditions on Maui's shores.
The waves particularly on Hookipa Beach is a surfers dream. The tranquil waters of the Pacific Ocean may not be suitable for catching waves during spring and summer seasons.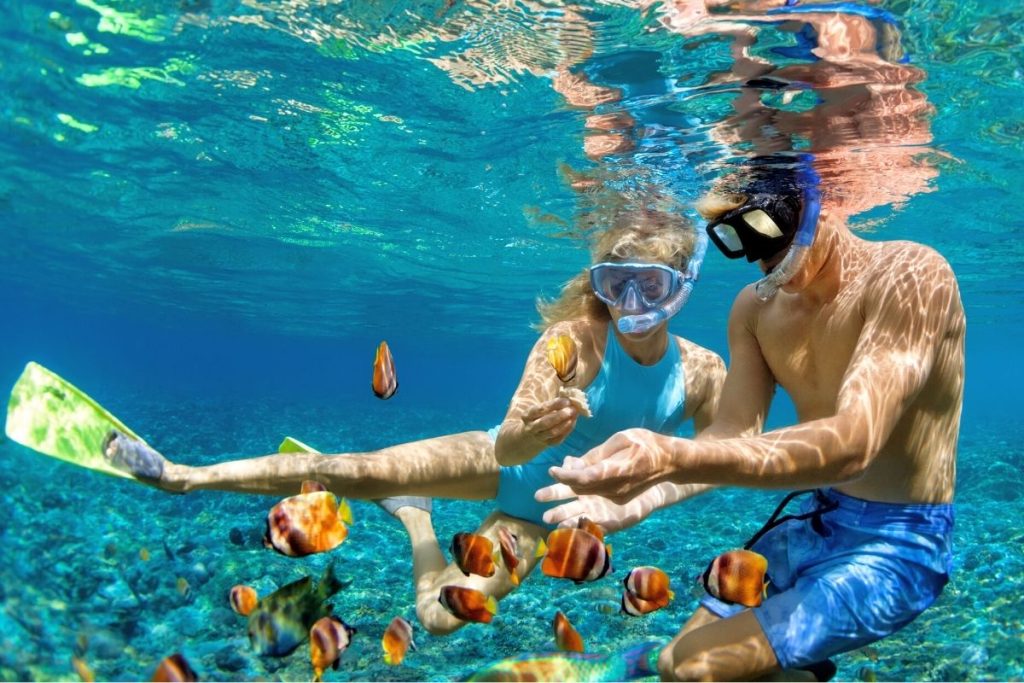 The best time to go snorkeling in Maui is during the summer months. Summer in Maui offer the best tropical weather condition, perfect for all water sports.
While it is still possible to snorkel on a sunny winter day, there may be more unpredictable weather with higher chances of rain and rougher waves and currents.
However, casual snorkelers need not worry too much about these factors. If you are planning on making snorkeling a key part of your trip and exploring various sites, it would be advisable to visit in spring or fall when conditions are consistently good.
Best Time to Go to Maui for Good Weather and Blooming Nature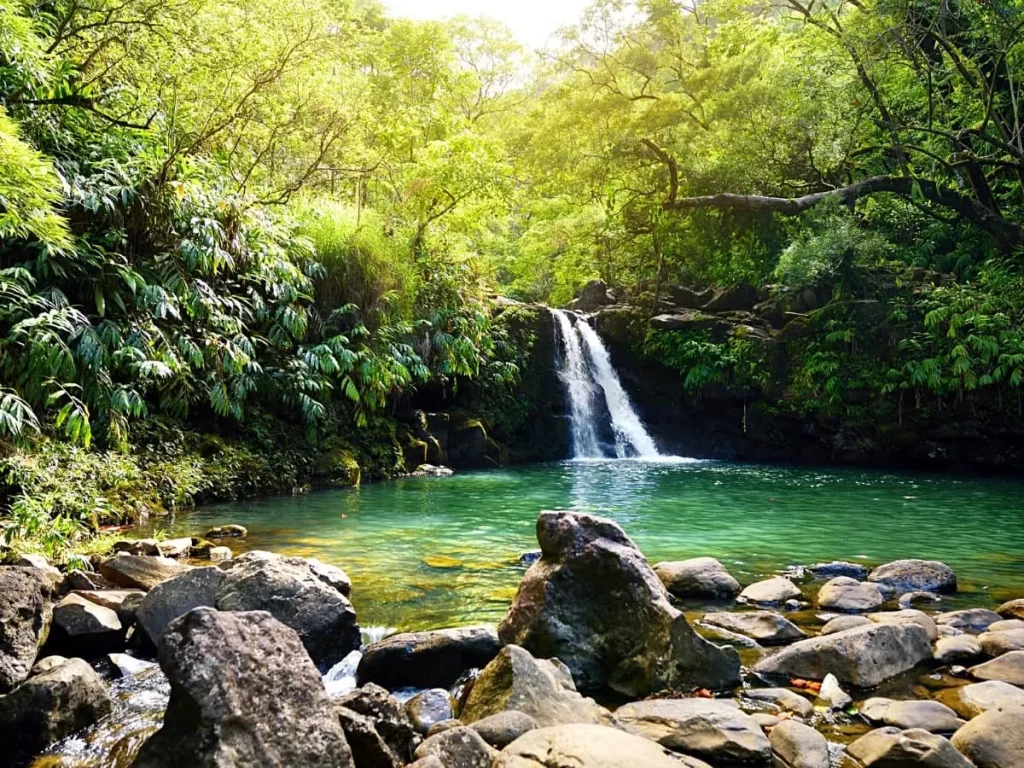 The best time to visit Maui to enjoy natural beauty and weather depends on what you want to do during your trip.
If you are interested in sunny beach days and ocean activities, then summer months- April to Mid October is the ideal time.
The weather is consistent with zero to no rain and calmer seas. However, it can also be quite hot in the month of August.
If you prefer a more moderate climate for hiking and touring, then spring or fall would be better options. The best month to visit Maui for hiking is late October to Mid November.
Waterfall lovers should consider visiting in late winter- Month of December or early spring Month of March when the waterfalls have higher volumes. Surfers should research specific breaks as they may vary between summer and winter seasons. In general, most people enjoy visiting Maui during the tropical warm summer months.
Best Month to Visit Maui for Specific Festivals & Events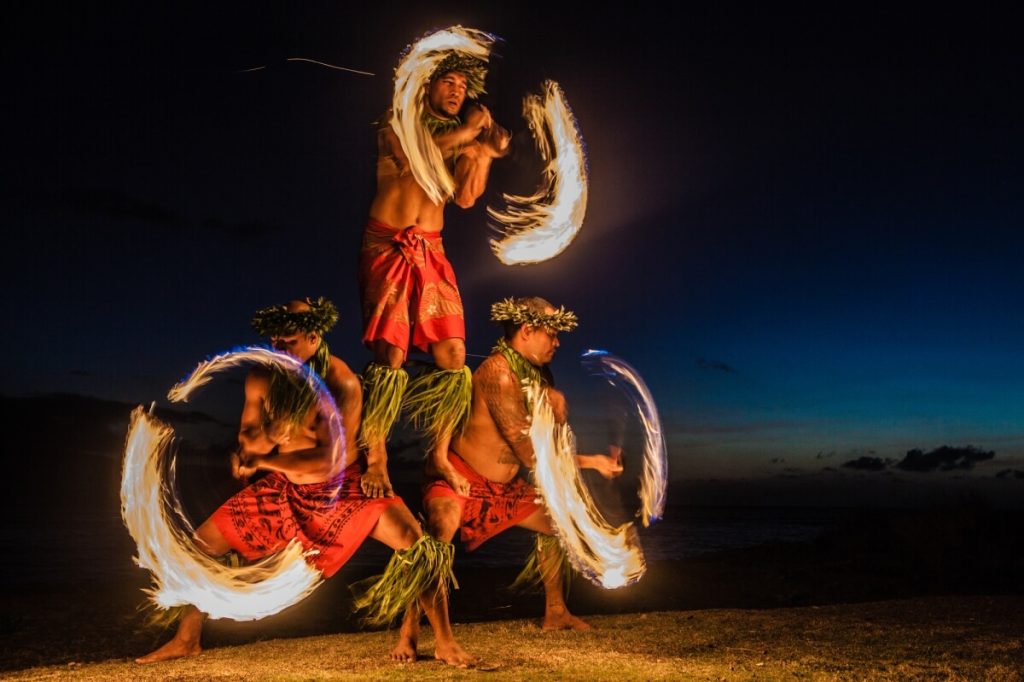 Consider planning your Maui travel around a special event here on the island. Maui is known for hosting tons of vibrant festivals and events throughout the year in every months.
For example, you can enjoy the Maui Film Festival happening in June, the Kapalua Wine and Food Festival taking place in December, and the Made in Maui County Festival occurring typically in November.
Additionally, there are a lot of other exciting events that cater to different interests such as ukulele festivals that happen in July and September, aloha festival in September, taro festival in east maui in April, PGA golf tournaments in January, local parades, hula competitions- Late March/ early April, the Molokai Hoe canoe race- The second weekend in October , the Maui Marathon in April ,and even Maui film festivals in June!
Whatever time of year you choose to visit Maui,you'll find plenty of vibrant events to enhance your trip experience.
Avoid Crowd in Maui Vacation
To avoid crowds in Maui, I highly recommend you to visit in either the month of May or September. During these two months you will have luck at everything.
Not only will you have a better chance at avoiding the crowds, but the hotel rates, car rentals, and activities are also tend to be cheaper.
But even during these months its best to start your day early to beat the crowds, especially when driving the narrow road to Hana.
Consider staying overnight in Hana instead of just doing a day trip to fully experience its magic and adventure.
Alternatively, you can take the less popular back way to Hana for a less crowded experience.
If you want to avoid crowds altogether, it is best to skip December and the summer months when families are on vacation. Choose spring, fall or winter instead.
Cheapest Time to Go to Maui
If you want to save money in Maui vacation, the best time to visit is during the low season. This is when you can find cheap deals on flights, hotels, rental cars, and tour packages.
And you can even get the deals while booking last minute. From my personal experience, the low season is actually a great time to travel to Maui.
The weather is pleasant and consistent. It's not to hot and very less rain. The beaches are calm, the island is less crowded. Hotels, airfare, and some activities are significantly cheaper. It's a total win-win.
A big part of vacation in Maui is the activities and excursions. And they come at a price when exploring this exotic island.
So to cut cost, activities like driving along Hana Road or visiting Haleakala National Park offer is great. You will have incredible experiences without breaking the wallet!.
Another expenses that needs considering for your Hawaiian vacation is the dining out and drinks. Prices for food at grocery stores and restaurants can be expensive.
Pro Tip– Try to stick to happy hours and food trucks if you're on a budget. You will find plenty of local bars for drinks and good foods.
Worst Time to Go To Maui
The worst time of the year to visit completely depends on what you despise. If you are a budget traveler, best to avoid December and January.
If you hate huge crowd and want a laid back vacation, avoid the month of June and late December to early January.  
During these months, people tend to head to the islands for a tropical Christmas escape. And the huge amount of tourists leads to higher prices for hotels and other goods.
Another month I personally dislike in Maui is July. Maui experiences its highest amount of tourists in July. It is the busiest month in island.
Families prefer to take the children for Hawaiian vacation as the schools are closed in this month. July is the peak season in Hawaii and you will find plenty of things to do on  Maui in this tourist season.
There are a lot of festivals happening, the crowd is extreme. But if you don't mind people and want to experience culture it wouldn't be a bad time to travel Maui. 
Maui Travel Guide by Months
The best time to visit Maui depends on your personal preferences.  During the months of May-September the weather is usually clear and there are less rainfall.
No matter which time you choose to visit, there are plenty of exciting events happening on the island. Here's a list of activities by month to help you with your Maui itinerary-
January- Best for whale watching, big wave surfing competitions, and New Year's Eve celebrations. There is also the Sentry Golf Tournament which is best for golf enthusiasts.
February- Whale festivals, Whale watching season. 
March- Popular for spring break among university students. Also peak of whale season in Maui. 
April- The Maui Taro Festival, Hawaiian Steel Guitar Festival, and Easter celebrations.
May- The Olukai Hoʻolauleʻa Festival where you can experience traditional Hawaiian culture.
June- Brings enjoyment with events like Kapalua Wine & Food Festival, Hawaiian Slack Key Guitar Festival, and Maui Film Festival.
July- Thrilling 4th of July fireworks displays that light up the night sky in celebration.
August- Celebrates Fleetwood's anniversary with special events held by this.
September- Four Seasons Wine and Food festivals where foodies can indulge in world famous cuisine paired with fine wines from around the world.
October- Vibrant Hawaiian Food & Wine Festival and celebrate Halloween in Lahaina.
November- Celebrate Thanksgiving festivities, blues and jazz music at the Blues & Jazz Festival, or catch a thrilling basketball tournament at Maui Invitational.
December- Experience the beautiful Lighting of the Bayan Tree and celebrate Christmas. It's also another peak season for whale watching.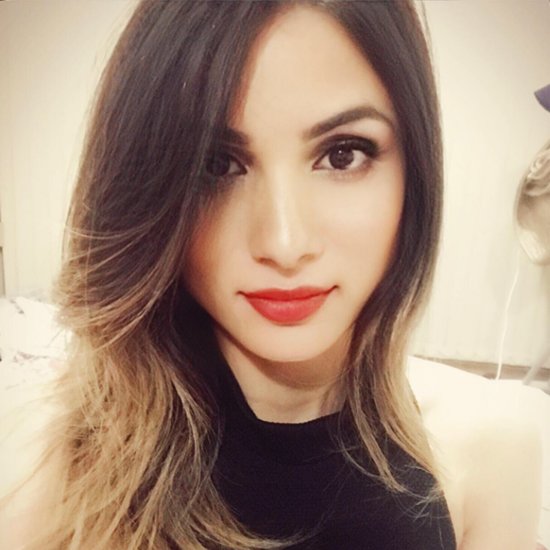 Greetings, travellers! I'm Molly Martin, the passionate explorer behind this vibrant travel platform. Alongside my team—Lorena, Jermaine, Ana, and Alen—we curate awe-inspiring travel destinations to ignite your wanderlust.
Thank you for joining us on this exciting journey. Your presence here enriches our travel community, and we look forward to inspiring your next adventure. Happy travels!