Best Restaurants in Malibu
Malibu
is
mostly
known for its extensive beach stretches, extravagant homes, celebrity sightings, and relaxing vacation getaways
.
From classic roadside seafood shacks to some of the best sushi on the West Coast, the beloved beach town of
Malibu
is hard to beat when it comes to romantic restaurants and dreamy places to celebrate love
.
There are restaurants with breathtaking ocean views.
Spots where locals and surfers hang, cozy sidewalk cafés, and also chef-driven fine dining establishments
. These seaside restaurants are the city's top romantic restaurants!
We hope you brought your appetite alongside your sunscreen, cause here's our guide for you to eat through Malibu like a local
.
Enjoy all the best restaurants in Malibu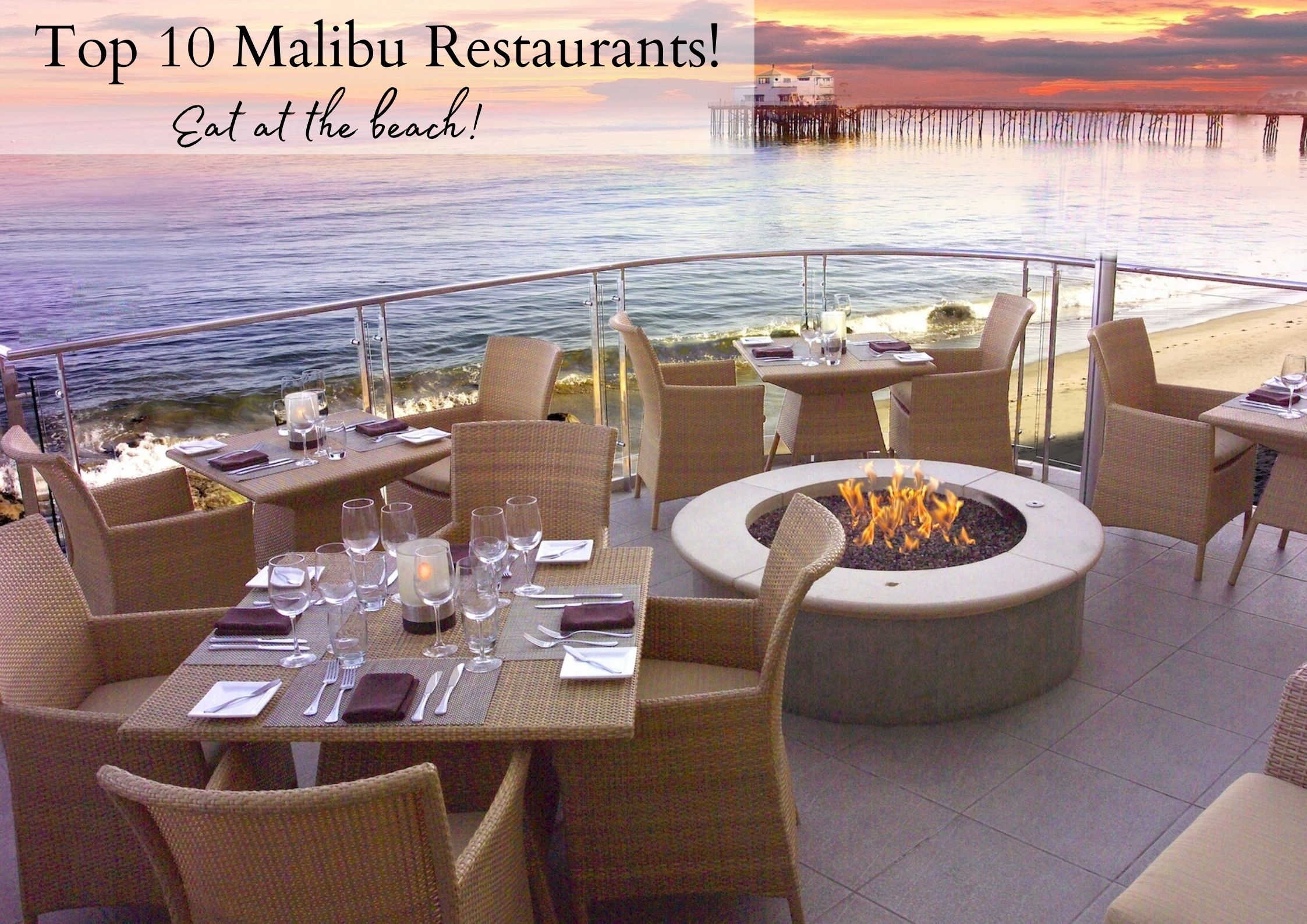 Located right along the
Malibu
 coastline, 
Nobu
is the most beautiful restaurant in the city
. This restaurant often steals away clientele from the West Hollywood location.
Nobu Matsuhisa, the acknowledged king of Japanese cuisine, now has high-end eateries all over the world
.
It's easy for your eyes to be bigger than your wallet with their pricey Japanese-Cali fusion menu. This restaurant particularly
is known
for its ambiance, service, food, and location.
You might spot a celebrity
casually
taking in the sunset while you are at Nobu.
The crowd is a mix of the very wealthy dining
casually
and the upper-middle-class celebrating special occasions
.
Nobu Matsuhisa's inspired sushi and seafood-centric menu, legendary Black Cod Miso, Yellowtail with Jalapeno, crab cakes topped with a uni bernaise, the artful salmon kelp roll are seriously fantastic. They seem even more delicious with the breathtaking view of Nobu. You will be spending A LOT of money here but the food and the ambiance are worth every penny! And also reservations are a must and can be hard to come by since is extremely trendy.
Address: 22706 Pacific Coast Highway, Los Angeles, 90265.
Contact:
2. Taverna Tony
Taverna Tony is an oasis of really excellent Greek food. Ask any local where to find the best Greek food in Malibu, and the answer will always be Taverna Tony.
If you're looking for a quintessential Malibu date night, Taverna's lively local vibe is where you should be. The restaurant serves classic Greek food in a warm and welcoming ambiance.
It is surrounded by whitewashed walls. And beautiful ornamental bougainvillea images of the sun-kissed Greek islands.
Some must try Greek dishes of this beautiful restaurant are- saganaki, spanakopita, kefalograviera, pastitsio, and charred octopus, as well as ocean-fresh fish and seafood dishes. This restaurant is open for lunch and dinner every day. 
Address: 23410 Civic Center Way, Malibu, CA 90265, United States
Contact:
3. Duke's Malibu
Duke's Malibu is a magical place with fantastic views and a massive Sunday brunch. It is a beautiful ocean-facing spot with spectacular views of the water. It serves classic Hawaiian fare and colorful cocktails.
Duke's Malibu offers upscale American comfort food with Hawaiian island twists. And on Sundays from 10 a.m. to 3 p.m., Duke's presents an incredible brunch buffet.
It also serves seafood-centric dishes such as Roasted Tristan Da Cunha Lobster Tails, Kona-Crusted New York Strip Steak, Huli Chicken, Fish Tacos, and Kalua Pork & Cabbage
.
The Barefoot Bar serves a variety of creative cocktails and tiki-style drinks such as Mai Tais, craft beers, and casual wines and Tahitian dancers provide some fun entertainment
.
The restaurant is open every day for lunch and dinner.
Address: 21150 CA-1, Malibu, CA 90265, United States.
Contact:
Call Now ✆Order Online 🔗
4. Malibu Farm Pier Cafe, Malibu
If there were an award for California's most Instagrammable restaurant, Malibu Farm would win it. The restaurant sits directly over the beach on Malibu Pier. And offers gorgeous panoramic views of Surfrider Beach.
The decor of the restaurant and even the plates are pleasingly Instagram-worthy. Technically there are two dining locations. The restaurant and the café – at the beginning and end of Malibu Pier, respectively.
There's even a patio for making the most of the breezy setting. They serve mouthwatering dishes like burrata with peaches and arugula, cauliflower, and zucchini crust pizzas mustard-lemon roast chicken, and vegetable paella. Helena Hendersen's famous Swedish pancakes with bacon bits for brunch as well as some serious grass-fed burgers at both.
Enjoy organic veggies, farm-fresh eggs, and more all while perching over the Pacific. If you want a quintessential Malibu experience without having to take out a home mortgage, Malibu Farm is where you go.
Address: 23000 Pacific Coast Hwy, Malibu, CA 90265, United States.
Contact:
Call Now ✆Order Online 🔗
Mastro's Ocean Club Steakhouse is recognized for its exceptional combination of highly acclaimed cuisine. Globally-inspired wines, world-class service, and live entertainment. This is one of the city's most elegant dining destinations.
Bringing all the elements of the famed Mastro's Steakhouse with breathtaking ocean views. This restaurant offers an idyllic spot for a romantic date night or a celebratory dinner.
The restaurant serves a menu of prime-grade beef cooked to perfection, lamb chops, baby back ribs, and pork tenderloin, as well as fresh seafood, house-made pasta and sauces, fresh salads and sides, and decadent desserts.
There's a complete sushi menu as well. That includes the Maguro Lime Roll and the zingy Tuna Jalapeno Sashimi. If you are feeling particularly fancy, this is the place you should go.
Address: 18412 Pacific Coast Hwy, Malibu, CA 90265, United States.
Contact:
Call Now ✆Order Online 🔗
6. Moonshadows
Moonshadows is an elegant, seafood-centric restaurant. Located just off the Pacific Coast Highway. It offers one of the best ocean dining experiences in the region.
This Blue Lounge is the place to enjoy both day and night. It has a patio decked out with cabanas and loungers by day and blue mood lighting by night.
You'll often find DJs spinning tunes there. You may also find famous Hollywood faces among the crowd sipping in specialty cocktails or fine wines as they enjoy the view and the cool vibe.
This refined restaurant serves an inventive menu of New American cuisine with Asian Fusion and Italian influences. Signature dishes range from fresh delicacies straight from the ocean and seafood platters. Oven Roasted Maine Lobster, prime steaks and chops, such as the Grilled C.A.B Filet Mignon, and from-scratch soups, crisp salads, and vegetarian options.

The Blue Lounge Bar serves a variety of craft beers, inventive cocktails, and fine wines by the glass and bottle. Moonshadows is open for brunch, lunch, and dinner, daily.

Address: 20356 Pacific Coast Hwy, Malibu, CA 90265, United States.
Tra Di Noi Ristorante is a rustic,
family-friendly
restaurant. It serves classic and contemporary Italian cuisine.
The restaurant
is inspired by
the Italian countryside in a warm and welcoming setting
.
Tra di Noi means "between us". This name is chosen by co-owners Antonio Alessi and Tarcisio Mosconi. They wanted to evoke a homey, casual atmosphere to patrons. So that they can enjoy dining and conversation with friends and family. It has
obviously
been a good choice. Cause this famed eatery continues to lure movie stars, tourists. Also, anyone who loves a great Italian meal.
You get a complete Italian ambience with dishes like ortolan risotto with spinach and parmesan, prosciutto Salame e Parmigiano, spaghetti carbonara, Crudo di Tonno, ravioli rosa
.
There are also a variety of gourmet pizzas. The pumpkin pizza with ricotta, mozzarella, roasted pumpkin especially tastes divine. And the cuisine
is paired
with a variety of craft beers by the bottle. You can also order made-to-order cocktails. They also have a selection of more than 500 wines from Italy, France, and California.
Address: 3835 Cross Creek Rd #8A, Malibu, CA 90265, United States.
Contact:
Another upscale option of Malibu. One of the most famous restaurants in Malibu, and one where celebrities go to escape the crowds. Geoffrey's Malibu overlooks the hidden Escondido Beach which is the real draw. This 70-year-old Malibu landmark has continued to reinvent itself through the years. And has kept things fresh and lively.
Every seat in the restaurant offers a border-less, panoramic view of the ocean. Diners can enjoy mouthwatering dishes of fresh seafood with a very gorgeous view.
Herb-Crusted Salmon with artichoke puree, Crab Cake Benedict, along with delicious steaks, fresh salads, and several vegetarian options are too good
. Take notes- this restaurant serves the best ever crab cakes. Eggs benedict lovers should check out its weekend brunch. It offers three delicious variations. It's definitely a special occasion place. Here you're definitely going to drop a lot of money, but with insane ocean views. Despite the expensive dishes, the restaurant is
fairly
casual. So you don't have to worry about your fancy clothes at the beach.
Address: 27400 Pacific Coast Hwy, Malibu, CA 90265, United States.
Contact:
Call Now ✆Order Online 🔗
9. Bui Sushi
Need a sushi fix? Go to Bui Sushi. This contemporary Japanese restaurant serves fresh handmade sushi, sashimi, and teppanyaki. And they serve it in a sleek, wood-floored space. Diners can watch the expert sushi chefs preparing specialty rolls at the open sushi bar.
An innovative menu boasts sublime Japanese cuisine. The menu includes Bento Boxes, consisting of soup, salad, seasonal tempura and California rolls, and an array of hibachi, sushi, sashimi, rolls, tempura, teppanyaki, and other fresh seafood dishes for dinner.
Address: 23733 Malibu Rd, Malibu, CA 90265, United States.
Contact:
Call Now ✆Order Online 🔗
10. Saddle Peak Lodge
The Saddle Peak Lodge is a cozy mountain escape with a warm dining room. It's complete with a cobblestone fireplace and a quiet, intimate ambience.
Walking into Saddle Peak feels more like you're checking into a wilderness lodge above the Malibu coast
. With everything from bone-in ribeye to emu tenderloin, this is a meat lovers' paradise. The restaurant serves an innovative menu of upmarket New American fare.
Which includes Maryland Crab Cakes, Seared Diver Scallops, Idaho Rainbow Trout, New Zealand Elk, Tennessee Emu, and Wood-Grilled Duroc Pork Chops
. Sunday brunch is a good alternative if you can't make it for dinner. Be sure to try the Wild Game Sausage Trio if you visit this place. If you're tired of all your old date spot go-to's, Saddle Peak's patio is the perfect place to change it up.
Address: 419 Cold Canyon Rd, Calabasas, CA 91302, United States.
Contact:
Let us know in the comment which one is your favorite. We will add that to our list.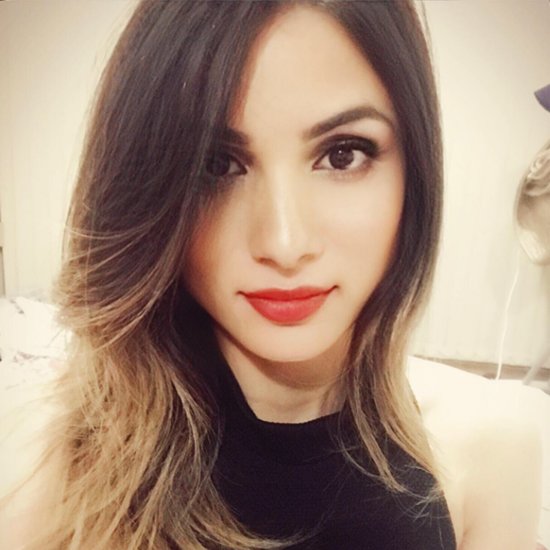 Hello, I am Molly Martin. I am from California and have been working in a company that manages money for wealthy people for the past 6 years and decided to leave my job because it wasn't doing anything for me other than making me feel stuck. So now after going on a trip around the world that made me feel empowered and coming back things weren't as they used to be at work or anywhere else so I want to change everything again. I left my job six years ago because I wanted to do something for myself and then went on a 3 month trip around the world which not only helped me realize how much more there was out there but also made me feel empowered because it was different than what everyone else does!