Best Restaurants in Malibu
Enjoy all the best restaurants in Malibu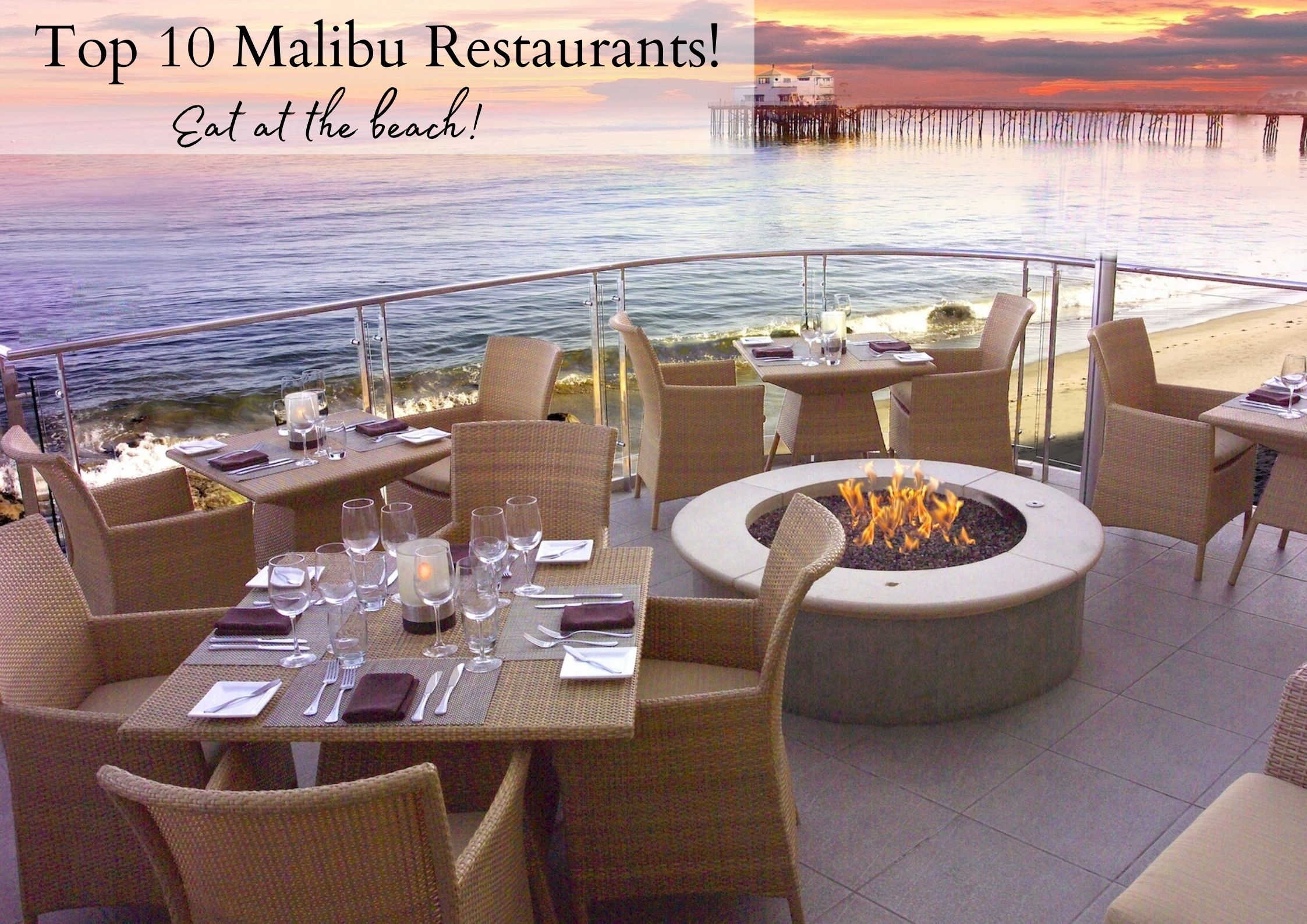 Nobu Matsuhisa's inspired sushi and seafood-centric menu, legendary Black Cod Miso, Yellowtail with Jalapeno, crab cakes topped with a uni bernaise, the artful salmon kelp roll are seriously fantastic. They seem even more delicious with the breathtaking view of Nobu. You will be spending A LOT of money here but the food and the ambiance are worth every penny! And also reservations are a must and can be hard to come by since is extremely trendy.
Address: 22706 Pacific Coast Highway, Los Angeles, 90265.
Contact:
2. Taverna Tony
Address: 21150 CA-1, Malibu, CA 90265, United States.
Contact:
Call Now ✆Order Online 🔗
4. Malibu Farm Pier Cafe, Malibu
If there were an award for California's most Instagrammable restaurant, Malibu Farm would win it. The restaurant sits directly over the beach on Malibu Pier. And offers gorgeous panoramic views of Surfrider Beach.
The decor of the restaurant and even the plates are pleasingly Instagram-worthy. Technically there are two dining locations. The restaurant and the café – at the beginning and end of Malibu Pier, respectively.
There's even a patio for making the most of the breezy setting. They serve mouthwatering dishes like burrata with peaches and arugula, cauliflower, and zucchini crust pizzas mustard-lemon roast chicken, and vegetable paella. Helena Hendersen's famous Swedish pancakes with bacon bits for brunch as well as some serious grass-fed burgers at both.
Enjoy organic veggies, farm-fresh eggs, and more all while perching over the Pacific. If you want a quintessential Malibu experience without having to take out a home mortgage, Malibu Farm is where you go.
Address: 23000 Pacific Coast Hwy, Malibu, CA 90265, United States.
Contact:
Call Now ✆Order Online 🔗
Mastro's Ocean Club Steakhouse is recognized for its exceptional combination of highly acclaimed cuisine. Globally-inspired wines, world-class service, and live entertainment. This is one of the city's most elegant dining destinations.
Bringing all the elements of the famed Mastro's Steakhouse with breathtaking ocean views. This restaurant offers an idyllic spot for a romantic date night or a celebratory dinner.
The restaurant serves a menu of prime-grade beef cooked to perfection, lamb chops, baby back ribs, and pork tenderloin, as well as fresh seafood, house-made pasta and sauces, fresh salads and sides, and decadent desserts.
There's a complete sushi menu as well. That includes the Maguro Lime Roll and the zingy Tuna Jalapeno Sashimi. If you are feeling particularly fancy, this is the place you should go.
Address: 18412 Pacific Coast Hwy, Malibu, CA 90265, United States.
Contact:
Call Now ✆Order Online 🔗
6. Moonshadows
Address: 3835 Cross Creek Rd #8A, Malibu, CA 90265, United States.
Contact: