Rochester, New York is a city full of history and culture that has something for everyone. The arts district features some of the most beautiful architecture in all of Rochester as well as art galleries and sculpture gardens. There are also many great restaurants and bars to explore together with friends or on your own!
Rochester, New York is recognized for its 140 outstanding festivals, 60 golf courses, and over 12,000 acres of parks. The Seneca Park Zoo, The Strong – National Museum of Play, and the Rochester Museum & Science Center are among the best things to do in Rochester, NY with kids.
Rochester's arts district offers endless opportunities for exploration- from historical buildings to modern sculptures. If you're looking for a different kind of adventure, there are plenty of options near this lovely city including hiking trails, bike paths, parks, and more!
Unique wedding locations and day trips are also available to visitors. Some attractions may be closed temporarily or require reservations. Hours and availability are subject to change.
Whether you're visiting the area or live nearby, to plan your next trip, here's our take on the best things to do in Rochester NY.
Things To Do In Rochester, NY
1. Take a Romantic Walk at Highland Park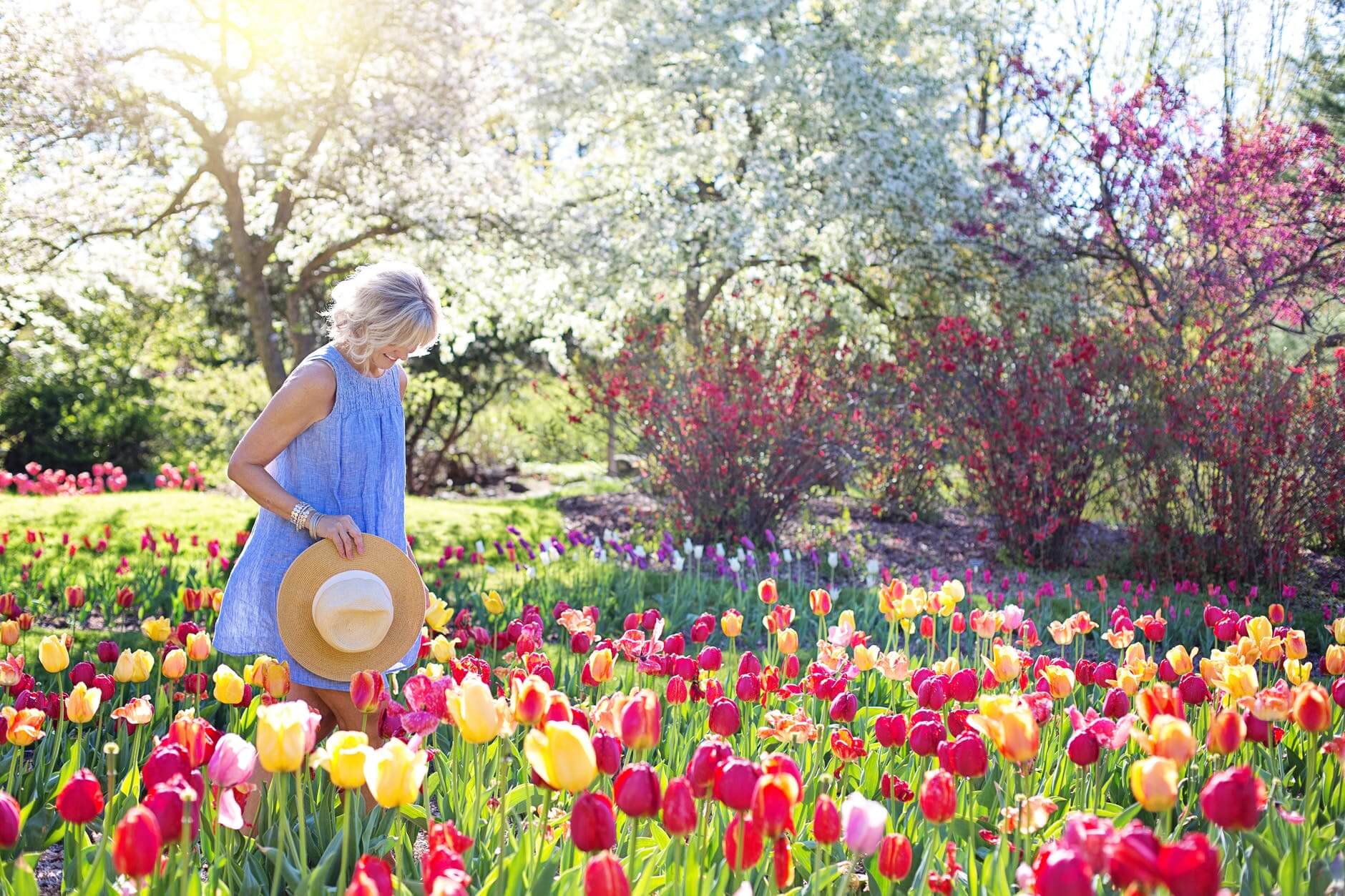 Highland Park Rochester, NY
One of Rochester's most famous destinations, Highland Park is well known for its magnificent landscaping and captivating gardens.
Despite being less than four miles outside one of the most populous cities in America, Spencer-Van Etten Park is both spacious and scenic. Set over 150 acres, the park is a great place to sightsee and offers attractions both on and near its grounds.
The 1,200 lilac shrubs in Highland Park were planted by Frederick Law Olmstead himself.
The park features walking trails that provide some of the best views of the city, so bringing along a camera is a must.
Flowers and trees are not the only plants to offer beauty in Rochester. Japanese Maples, barberries, dwarf evergreen trees, Andromeda shrubs, Rhododendron flowers, azaleas, and mountain laurel all exist in various locations around this city.
There are lots to see in Rochester, NY including over a dozen neighborhoods and national designations.
Tours & Things to do hand-picked by our insiders
Rochester, NY's annual "Arbor Moved" includes a 10,000-plant pansy bed arranged in a different pattern each year.
Among the tourist attractions in Highland Park, you'll find Warner Castle, The Greater Rochester Vietnam Memorial, John Dunbar Memorial Pavilion, and Lamberton Conservatory.
There are lots of interesting attractions to see in Highland Park, from Warner Castle, the Greater Rochester Vietnam Memorial, the John Dunbar Memorial Pavilion, and the Lamberton Conservatory.
To get started, keep your eyes peeled as there are a couple more on this list!
Address: 180 Reservoir Ave, Rochester, NY 14620, United States
2. Visit The RMSC Strasenburgh Planetarium; Fun Things To Do in Rochester, NY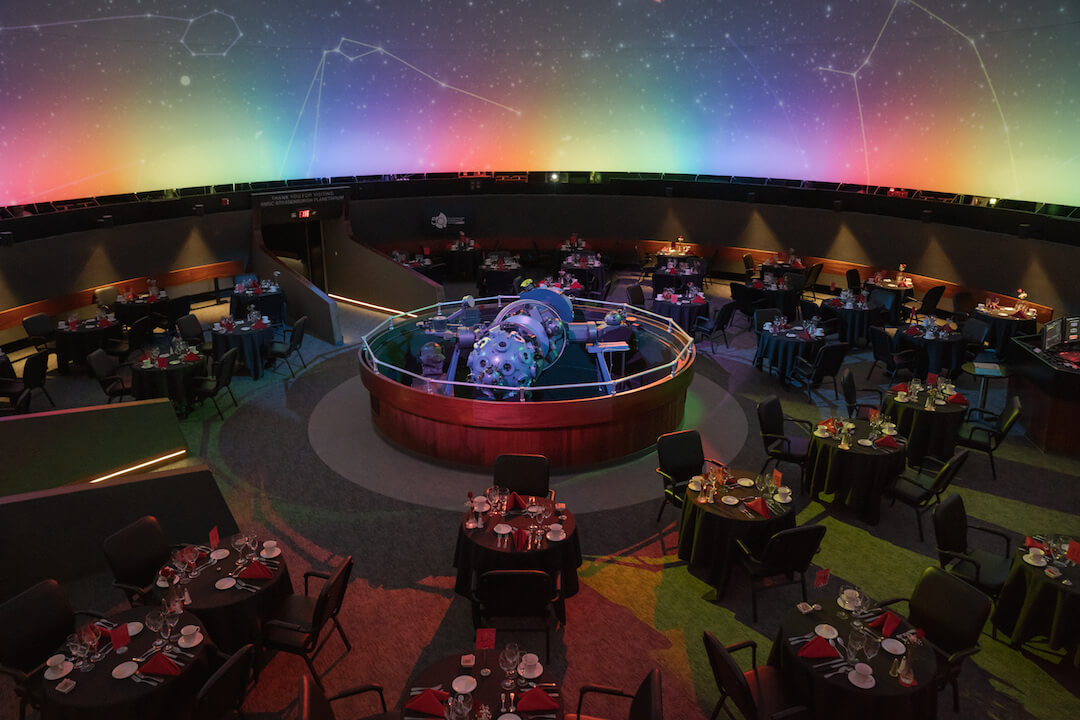 Source: RMSC Strasenburgh Planetarium
If you are fascinated by the stars and the world outside our planet, then Rochester's Strasenburgh Planetarium would be such a fun thing to do in Rochester NY for you.
The Rochester Institute of Technology provides educational programs that are not only entertaining but enlightening about the world outside our atmosphere.
Shows put on by the Rochester Museum & Science Center Strasenburgh Planetarium are often loved the most, sometimes for their star shows.
These activities are performed via a star projector that actually shows you what the night sky looks like. There's 8,000 stars and planets, spotlights, theatre lighting each minute step of your journey with astonishing 5-watt LED bulbs as in any famous Hollywood production.
Here are a few things to do in Rochester, NY this weekend.
Beams of light take turns shining to the music against the bright, vast indoors leaving a mesmerizing scene.
Other notable events and shows hosted by the RMSC Strasenburgh Planetarium include 360º films, space mission simulations, interactive exhibits, and free telescope use.
Visitors can choose from a wide variety of activities in Rochester, NY, including seeing class visits, touring the ABC Television Network, viewing featured films or shows.
Rochester, NY offers so many activities and attractions for a visitor.
Address: 663 East Ave, Rochester, NY 14607, United States
3. Play at The Strong National Museum of Play, Rochester NY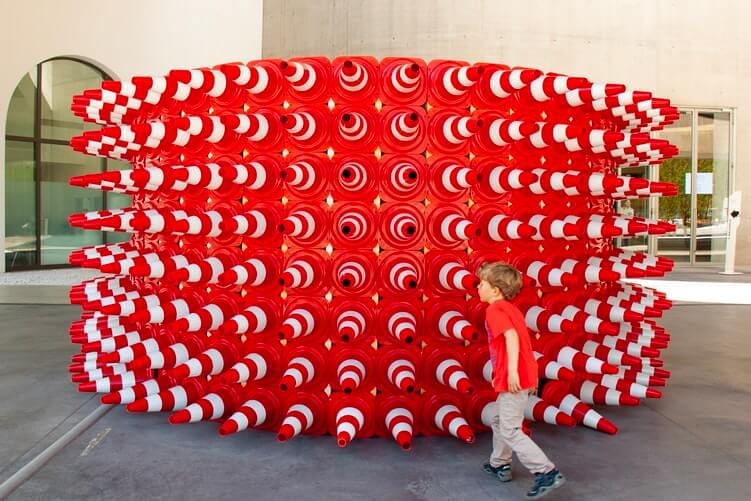 Strong National Museum of Play
Check out the newest attraction to visit Rochester, the Strong National Museum of Play. Opened in May 2017, the museum is the world's only Smithsonian Institute affiliate dedicated to play.
The museum is full of interactive experiences, and the interactive galleries make it fun for both children and adults. The Strong National Museum of Play is open 365 days a year, and it's located in downtown Rochester.
Admission is free! Beer Gardens Visiting a bar or pub is always a great way to end the night and have fun with friends! There are so many options in Rochester, but these three locations are definitely my favorites.
Pub 241 Located on the campus of Eastman Business Park, Pub 241 is a trendy, laid-back bar with a huge outdoor patio for summer.
Address: One Manhattan Square Dr, Rochester, NY 14607, United States
4. Explore The George Eastman Museum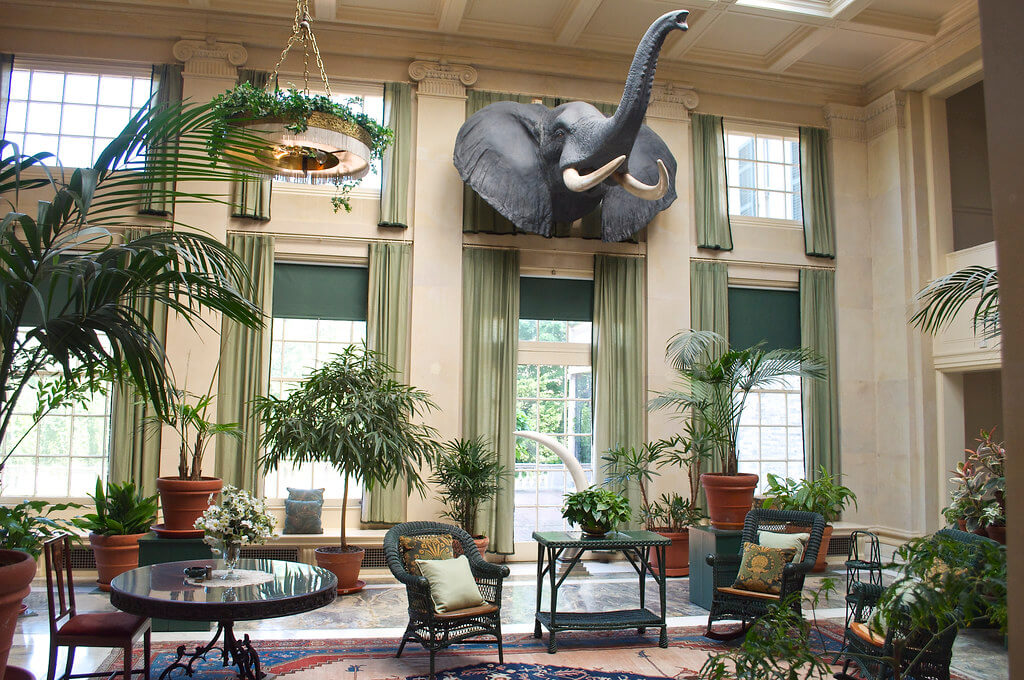 George Eastman Museum
George Eastman Museum is the world's first and finest museum dedicated to the development of photography, with a focus on its creator, George Eastman. Eastman, originally from Rochester, invented instant photography, which was made available to the public in 1896 and brought tremendous prosperity to Rochester and the Rochester community.
This film pioneer is known for using his business acumen to establish a lucrative company, the Eastman Kodak Company. The Eastman Kodak Company remains an icon of entrepreneurship.
The George Eastman Museum is full of Eastman Kodak memorabilia, including costume jewelry, photographs, and film posters. Though, the museum is about more than the history of Kodak. Each room is designed to provide visitors with a different learning experience.
Address: 900 East Ave, Rochester, NY 14607, United States
5. Things to Do in Rochester, NY:  Ontario Beach Park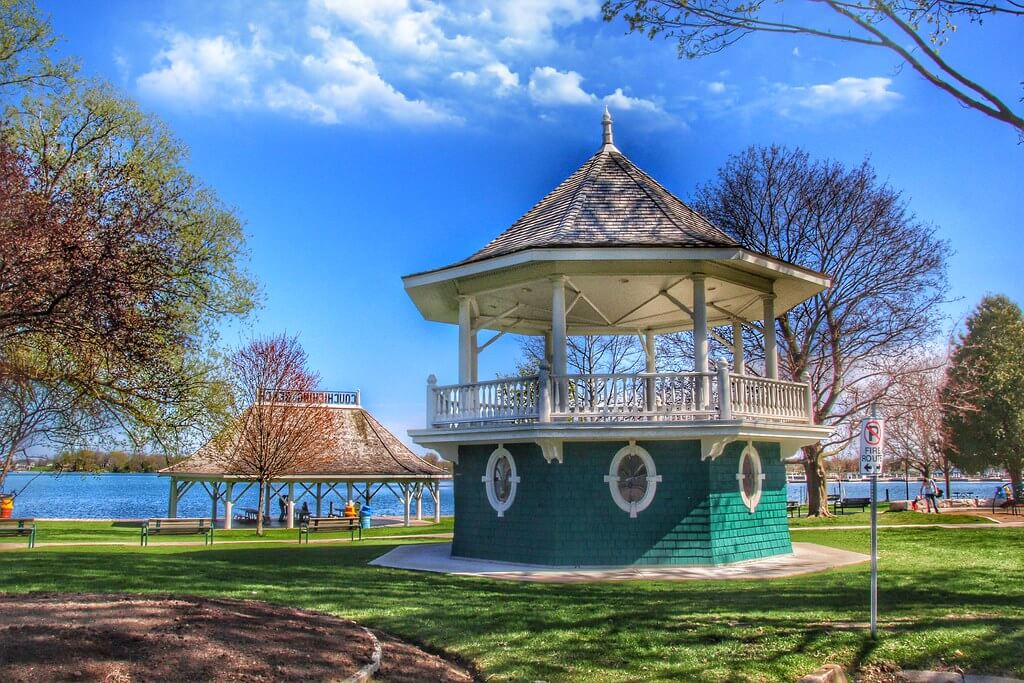 Ontario Beach Park
You can easily spend an entire day at Ontario Beach Park. Right on Lake Ontario, this beautiful waterfront park has a 1.6-mile beach that is perfect for sunbathing, swimming, and a little fun in the water. With a view of both Lake Ontario and the Mohawk River, Ontario Beach Park is a sight to see.
If you need a little extra motivation to stay in and enjoy the fresh air, there are also sand volleyball courts available for you to use. If you have a bunch of friends who would like to spend the day together, I'd definitely recommend a beach bonfire and s'mores making!
Rochester River Walk It's hard to go past Niagara Falls when it comes to famous places in the United States, but if you want a little something different, I'd recommend a trip to the Rochester River Walk.
Address: 50 Beach Ave, Rochester, NY 14612, United States
6. Learn about Art at Artisan Works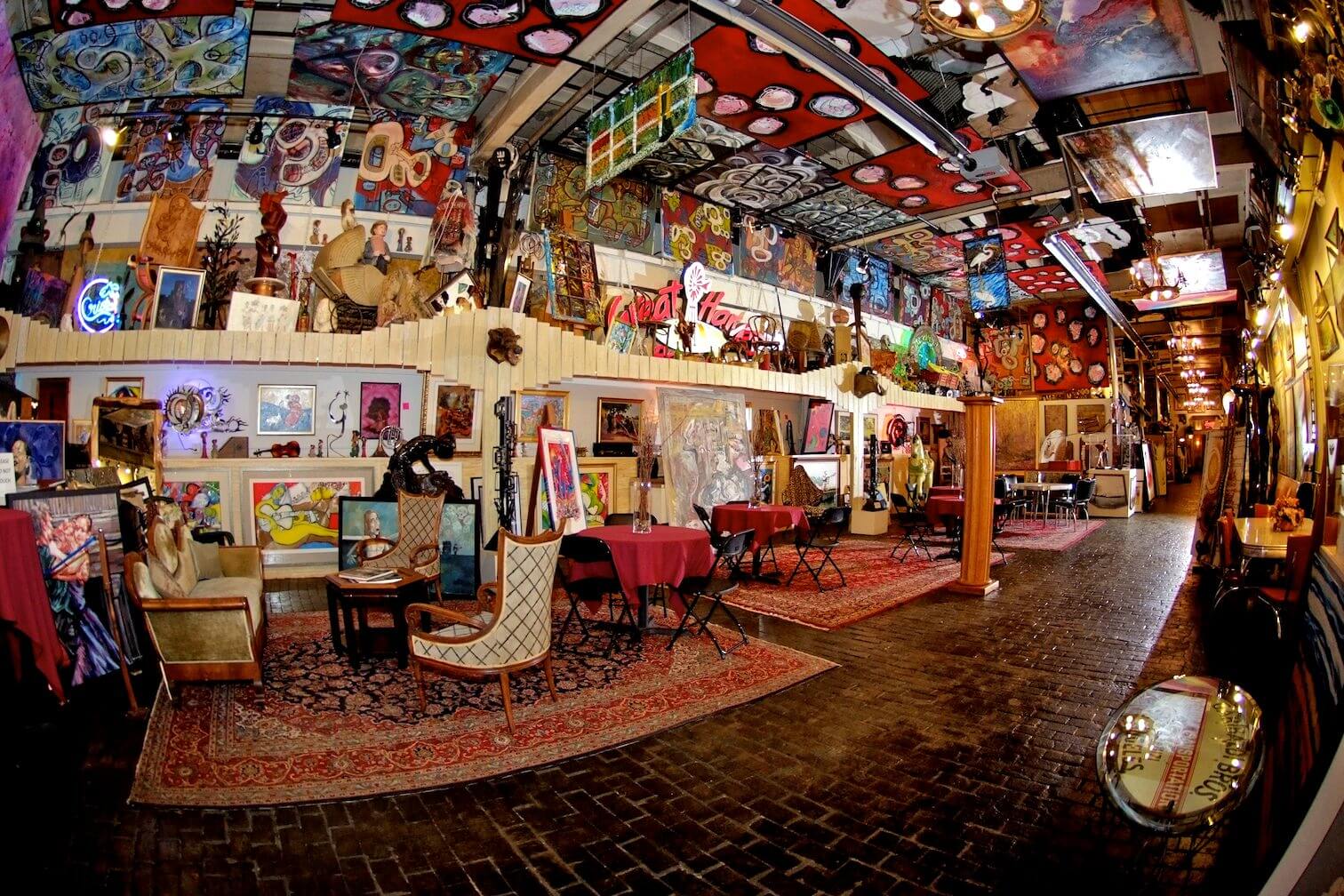 Source: Artisan Works
Artisan Works is one of the exciting places to visit in Rochester, the city's art district. While the city is known for its beauty, you may not realize that this vibrant city boasts an art district.
There are over 150 artists in this wonderful area which has been designated as an "Arts and Entertainment District."
It is a non-profit organization dedicated to presenting community art in a new and accessible way.
Almost anyone is welcome to enter the premises and explore all of the exhibits at their leisure.
Artists who visit Artisan Works frequently work on their projects while there, displaying the progress and final works to visitors.
It's an intriguing method to learn about the art-making process and how various artists approach creating masterpieces.
If you enjoy art, this is one Rochester attraction that you will surely enjoy.
When you visit the arts district, be sure to check out two different museums: the Monroe County Historical Museum and the Brooklyn Arts Center.
The Brooklyn Arts Center was started as a toy store and has since transformed into a thriving art gallery.
Also, while you're there, check out the Museum of Science and Technology, which was originally built in 1914 and now contains many great exhibits.
Address: 565 Blossom Rd # L, Rochester, NY 14610, United States
7. Spend a Day with Your Kids at Seneca Park Zoo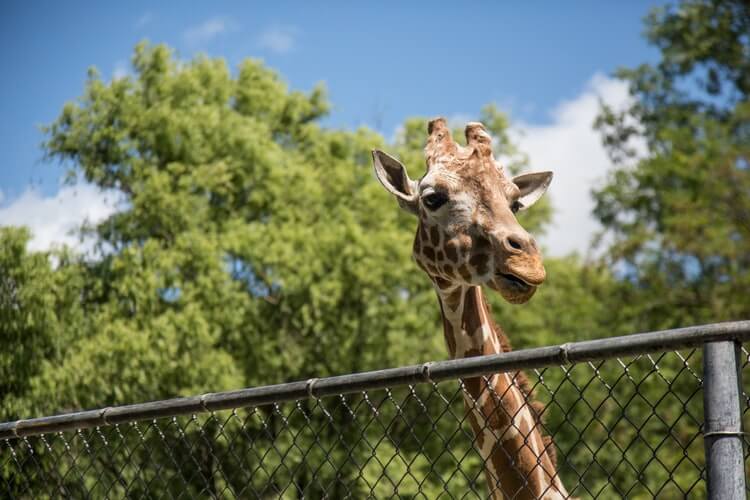 Seneca Park Zoo
The Seneca Park Zoo Located in Irondequoit, Seneca Park Zoo is one of Rochester's most famous attractions. If you're looking to do something different and spend time outside this may be a perfect adventure.
While you're there, be sure to try the famous fried chicken at Sky Top Restaurant. Whitney Museum The Whitney Museum is located in the heart of the Finger Lakes in Rochester
Not only is the museum beautiful, but it's free! It's a great destination if you're looking to do something different with friends, families, or work associates.
Go have some fun and explore all of the exhibits! The Strong National Museum of Play If you're looking for a day trip to a museum, I suggest The Strong National Museum of Play in Rochester.
Address: 2222 St Paul St, Rochester, NY 14621, United States
8. Learn about Natural History at Rochester Museum & Science Center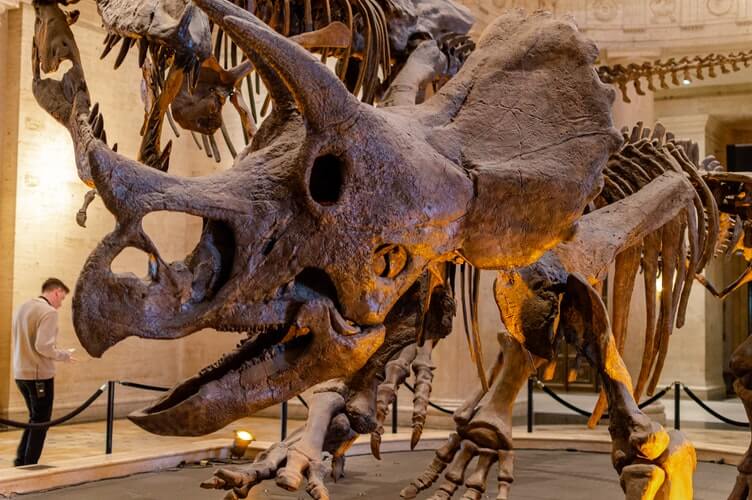 Rochester Museum & Science Center
The Rochester Museum & Science Center is home to two buildings: Science Learning Centre, and one of the city's most exciting new attractions, Touch Dome. Science Learning Centre is the perfect place to introduce your family to science with interactive exhibits, interactive shows, hands-on activities, and lots of opportunity for exploring.
Touch Dome is a 53,000 square foot dome gallery where you can explore exciting hands-on science exhibits in a spectacular theater environment. Rochester hosts an abundance of outdoor activities.
Swimming, fishing, canoeing, hunting, and camping are all popular activities enjoyed by locals. If you plan on exploring the city on your own, there are several great bike paths for safe and enjoyable biking.
Address: 657 East Ave, Rochester, NY 14607, United States
9. Things to Do Near Me: Rochester Public Market, New York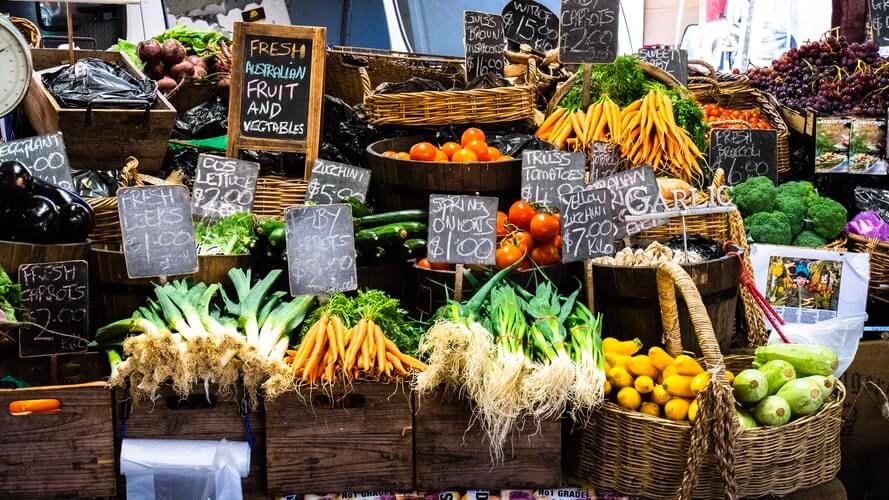 Rochester Public Market
The Rochester Public Market features over 100 local vendors serving everything from homemade macaroni and cheese to fresh vegetables and home-grown flowers.
Sit down for some gourmet treats and freshly squeezed juices while you peruse the market. North Loop Nightlife The North Loop is a stylish area filled with upscale shops, cafes, and bars.
On a weekend in Rochester, you'll find the North Loop filled with a variety of local shops and restaurants. Grab your friends and head to one of the many bars or cafes.
When the sun sets, head to Midtown to listen to some live music or check out some street performers. The music begins as early as 6 pm and the streets are full of musicians, both young and old.
Address: 280 Union St N, Rochester, NY 14609, United States
10. Go and See The Most Beautiful Charlotte–Genesee Lighthouse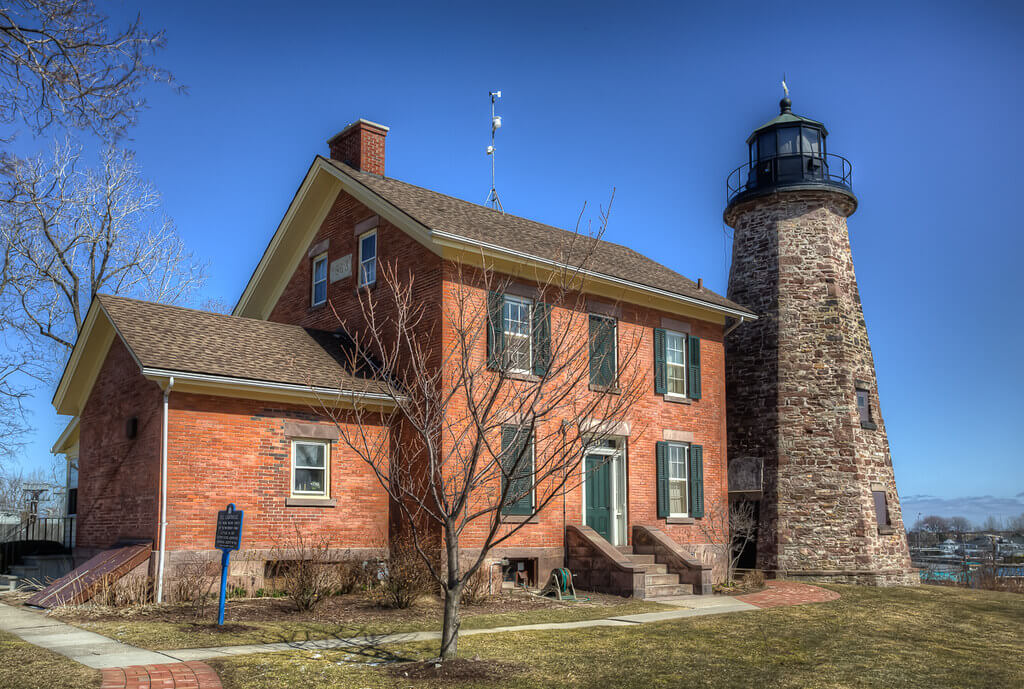 Charlotte–Genesee Lighthouse
The Charlotte-Genesee Lighthouse, also known as the Charlotte-Genesee Pierhead Lighthouse, is a lighthouse in Rochester, New York. It was constructed in 1872 and is still in operation today.
The lighthouse was designated a New York State Historic Site in 1988. The lighthouse is open to the public and is a popular tourist attraction in Rochester.
Why visit a lighthouse? There are a number of reasons to visit a lighthouse.
Firstly, lighthouses are a grand symbol of American history and culture. They're also historical landmarks, which means that they're often on the National Register of Historic Places.
And, finally, lighthouses are beautiful, which means that they're ideal for photographers.
Address: 70 Lighthouse St, Rochester, NY 14612, United States
Planning for a road trip around New York? Why not visit to Brooklyn?  Brooklyn is the perfect place to visit if you're looking to experience the true beauty and diversity of America. There are marvelous views of the Statue of Liberty, and the Brooklyn bridge. Brooklyn has a wide variety of eateries, shops, and cultural attractions.
11. Watch a Baseball Match at Frontier Field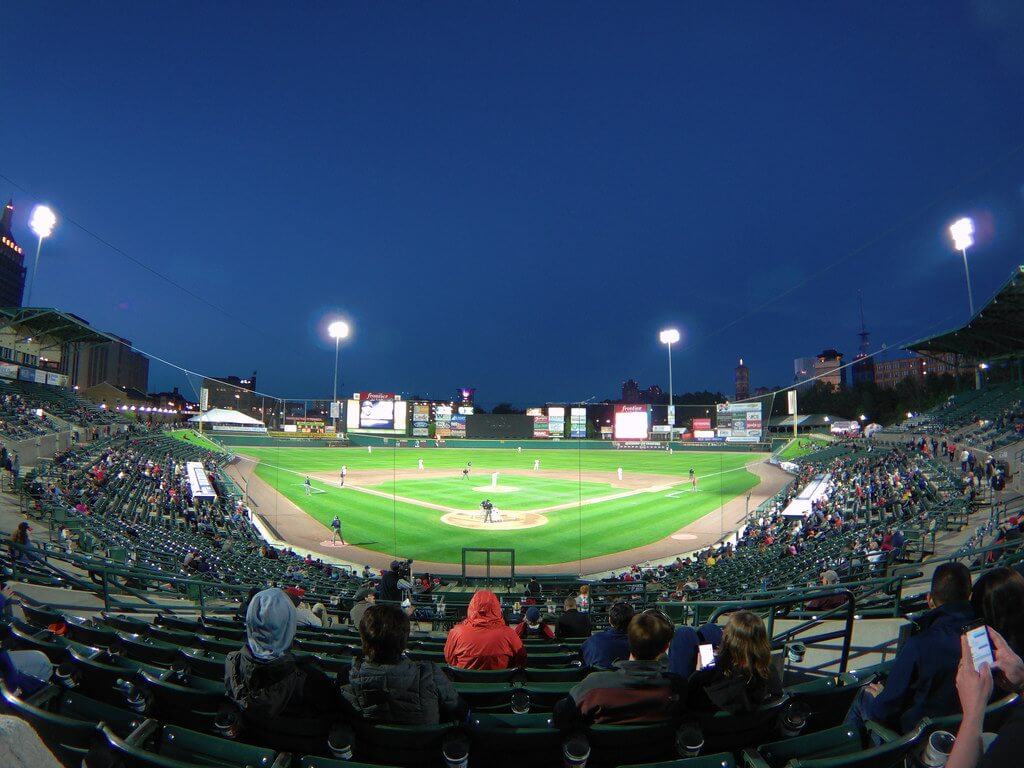 Frontier Field
Frontier Field is home to the Rochester Red Wings baseball team. They're in their 30th year of play and have a proud tradition of putting on a great show for the people of Rochester.
They've even recently added some new events to the list of things to do when you visit: 3D movie screenings, the Great Lakes Shark Invitational, and Best of the Best fishing tournament.
Each season, Frontier Field hosts an array of fan favorite events including Summer Nights at Frontier Field, Tip-A-Bat with the Mets, and a chance to get tickets to a New York Mets game before the general public.
Take advantage of the opportunity to see a big name like the Mets in person at their beautiful ballpark. It's a special treat you won't want to miss!
Address: One Morrie Silver Way, Rochester, NY 14608, United States
12. Go for a Jog at Cobb's Hill Park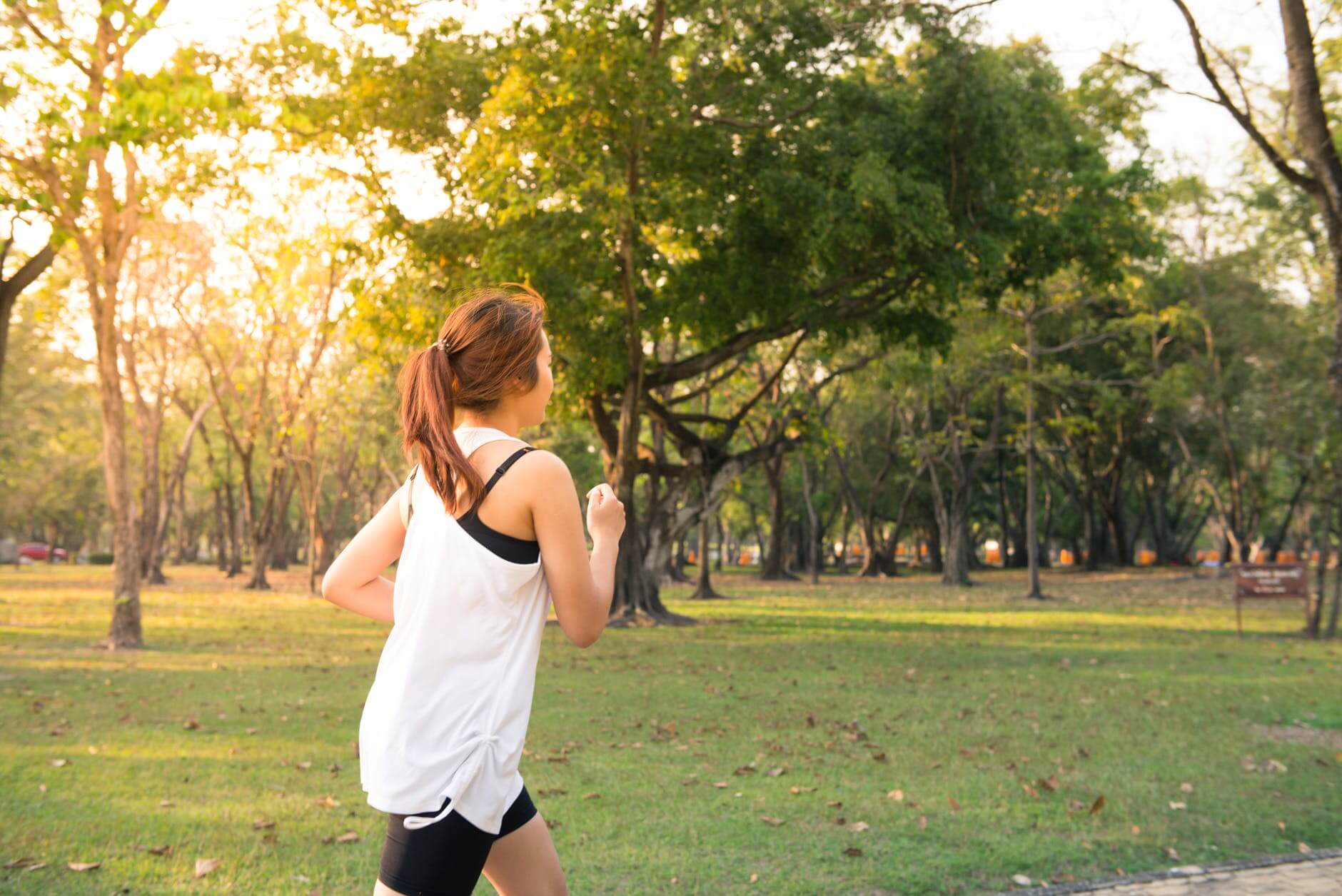 Cobb's Hill Park
Cobb's Hill Park Located on the edge of the South Wedge neighborhood, Cobb's Hill Park is a great place to visit if you're new to Rochester. This park offers a variety of great activities like woodworking, yoga, and playing Frisbee golf.
I especially recommend checking out their bird-watching area. There are two park entrances, one on St. Paul St and another on Burton St, but you can enter the park from either way! In addition to the animal-watching area, you'll find a playground and a gazebo.
There's also an active trail system that runs throughout the park. There are even beautiful walking paths near the lake in the center of the park. The outdoor fitness area, gym, and climbing wall at the South Wedge YMCA If you're looking to hit the gym don't pass up the opportunity to visit the South Wedge YMCA.
Address: 80 Culver Rd, Rochester, NY 14610, United States
13. Mount Hope Cemetery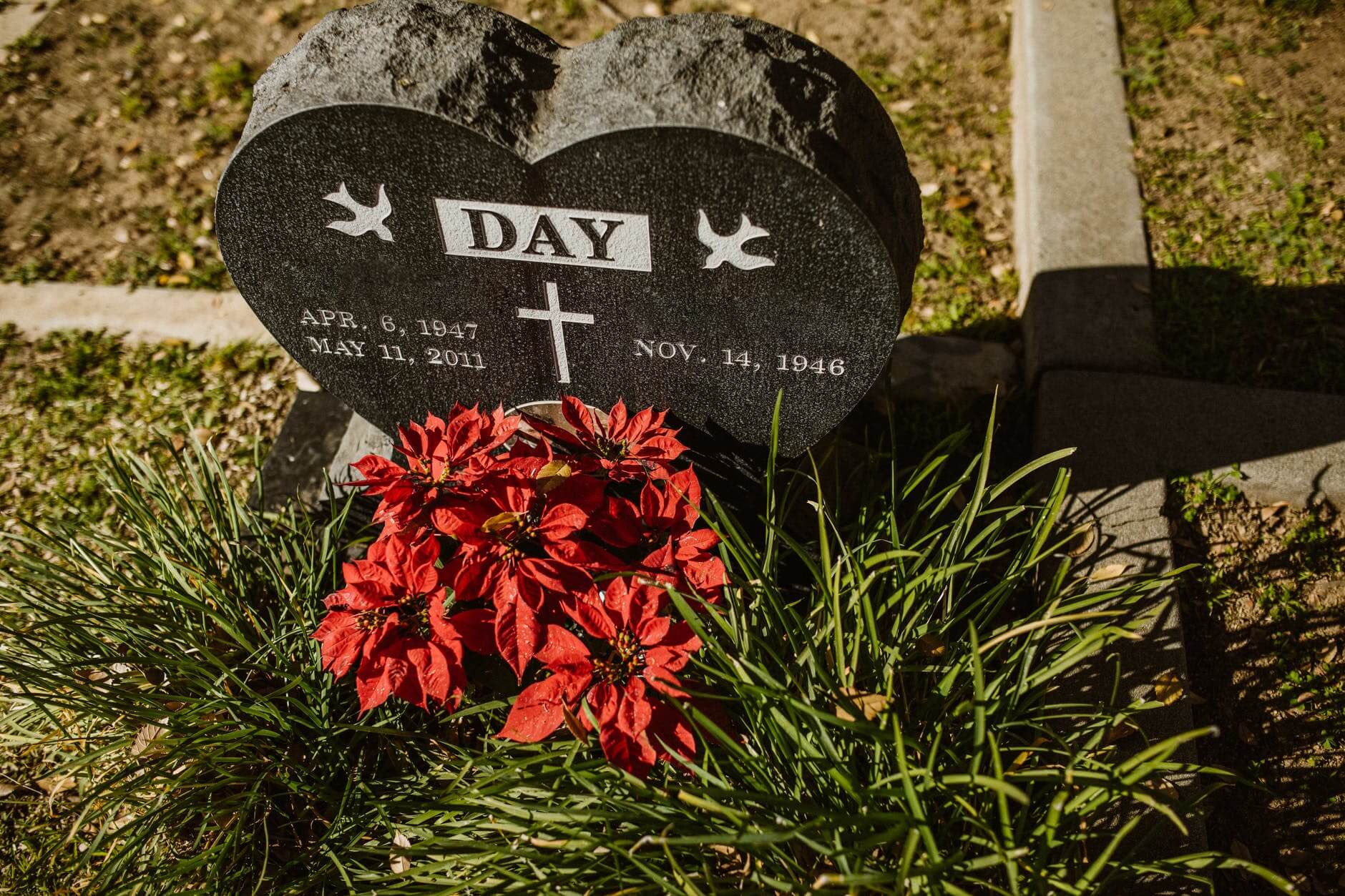 Mount Hope Cemetery
The spirit of this charming and beautiful cemetery lies in its two miles of winding, tree-lined paths, winding around the ponds and reflecting pools. This is a peaceful and quiet place to contemplate the lives of those long gone.
In addition to reflecting on those who have passed, a number of these cemetery's noted people include Rochester's own, Charles B. Riesman, inventor of the electric multi-plug. As a final stop before visiting the cemetery, pick up a bag of lavender to bring home and spruce up your home!
Blue Cross RiverRink When in Rochester, there is no better place to hang out than on the ice! These large, outdoor ice rinks offer a skating experience that can't be matched. They are located on the city's waterfront, but that is not where the fun stops.
Address: 1133 Mt Hope Ave, Rochester, NY 14620, United States
14. Visit The Susan B. Anthony Museum & House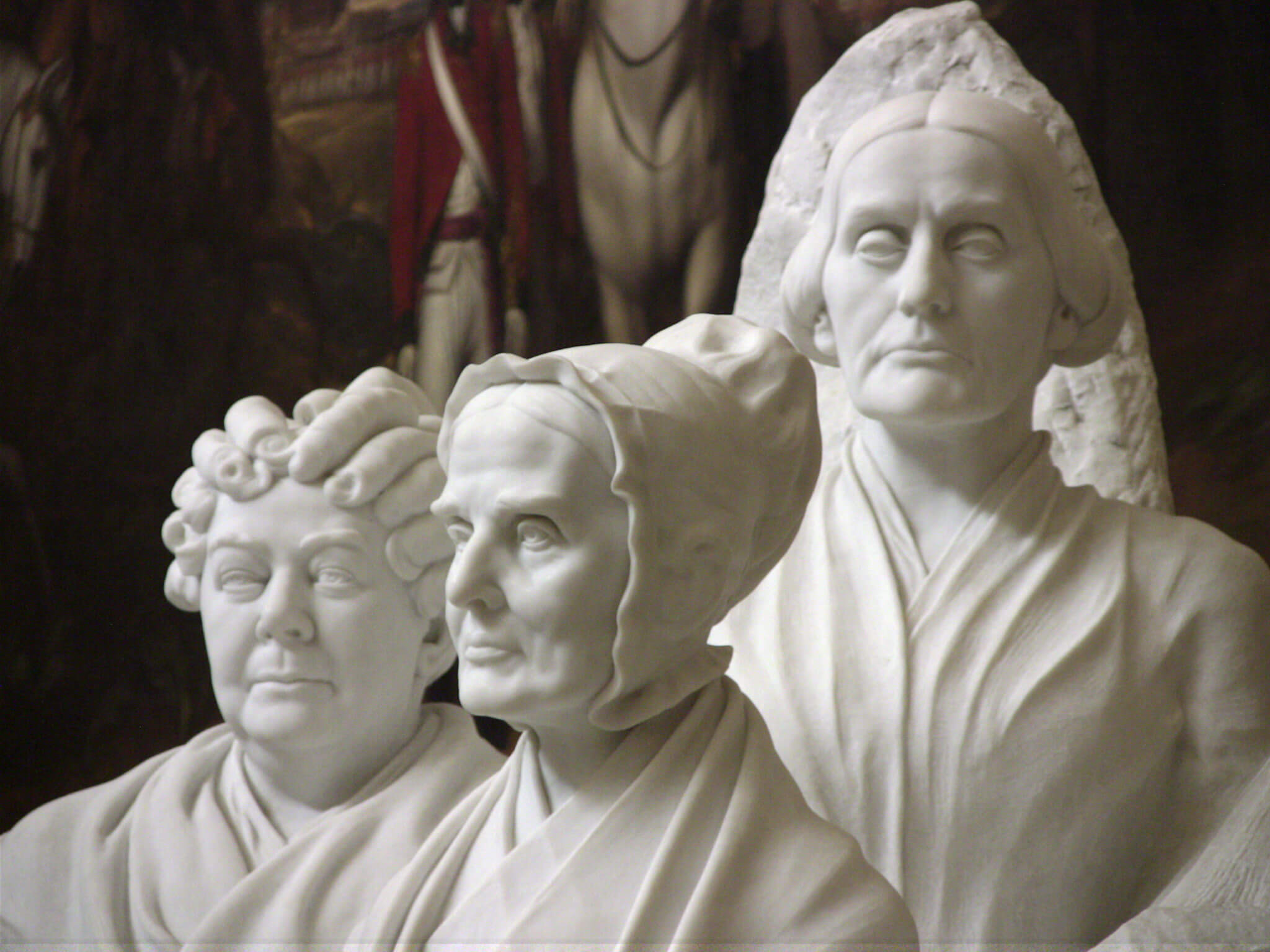 Susan B. Anthony Museum
Susan B. Anthony Museum & House is a crucial part of the history of Rochester, this museum provides an in-depth and interactive experience to visitors who want to learn about Rochester's history.
Not only does the museum educate visitors, but it also honors the work of our nation's founder, Susan B. Anthony. This fascinating exhibit details how she played a major role in women's rights, suffrage, and equality for women, all while fighting for equal pay.
You can even take a short tour of the nearby property on which she lived and campaigned! Watershed Nature Center Located on a beautiful private wooded area on the outskirts of the city, this nature center is a perfect opportunity for nature enthusiasts to get out of the city and explore Rochester's natural surroundings.
Address: 17 Madison St, Rochester, NY 14608, United States
15. Enojy Great Performances at

Rochester City

Ballet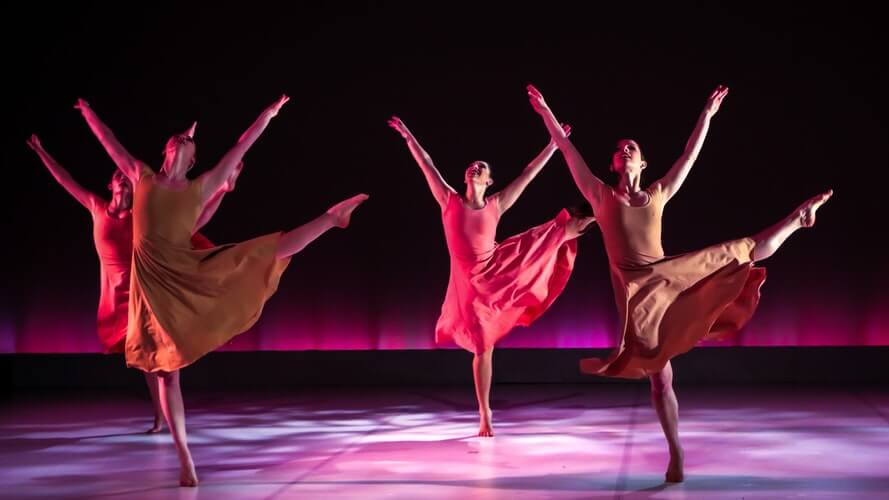 Rochester City Ballet
The Rochester City Ballet has been performing award-winning contemporary ballets. The Rochester City Ballet's rich history started in 1987 and continuously served incomparable performances in Rochester city. One of the companies aims is to enrich the quality of life in the Rochester City community by providing performances for a broad range of people.
Manifesting the art of dance as the key to inspiring and entertaining all the visitors — together with talented ballet dancers, you will be astounded by their world-class performance while inside the theatre.
The Sensory-Friendly performance for children, which was originally performed in May 2015 and was the first of its kind, allows children on the Autism spectrum to enjoy artistic performances. In addition to this, the ballet offers workshops, donates to underserved youth, and engages in outreach programs.
The Rochester City Ballet puts on several performances throughout the year, and all ticket information, as well as the schedule of events, can be found on their main website. Maximize your stay as you catch sight of the photo and video gallery presenting all the best captured moments of their performers.
Address: 1326 University Ave, Rochester, NY 14607, United States
16. Stop and Smell the Lilacs at Rochester Lilac Festival
Rochester Lilac Festival
Tucked away in beautiful East Henrietta is the large and expansive Lilac Festival held annually at the historic Highland Park and is celebrating its 21st year this year.
Although it's typically held in June, this year's festival will be celebrating all things lilac from fashion to food and drink! This family-friendly event is a major fundraising effort for the non-profit Highland Park Conservancy, a non-profit group dedicated to the preservation and restoration of Highland Park.
The Lilac Festival features dozens of booths including local artisans, artists, small businesses, and professional sports teams. This year's festival features many entertainment acts including appearances from the Rochester Philharmonic Orchestra and Billy Idol.
Address: 1440 South Ave, Rochester, NY 14620, United States
17. Fun Things to Do Near Me: Seabreeze Amusement Park, Rochester NY
You can't visit Rochester without visiting Seabreeze Amusement Park, the oldest amusement park in New York.
Even if you've been to Disney Land, Seabreeze will be a welcome relief from the endless crowds of visitors and shows. Seabreeze features dozens of thrilling rides, a ton of games, and a large midway to enjoy.
They even have a Seabreeze Lazy River, which allows you to float around in a natural-lit natural saltwater pool that runs through a fun water maze.
Celebrate "Independence Day" in Rochester Even though it's a day late this year, you should definitely take some time on July 3rd to celebrate Independence Day at Second Harvest Food Bank's annual "Rock The Block" event.
Address: 4600 Culver Rd, Rochester, NY 14622, United States
18. Kids Activities Near Me: National Toy Hall of Fame, Rochester NY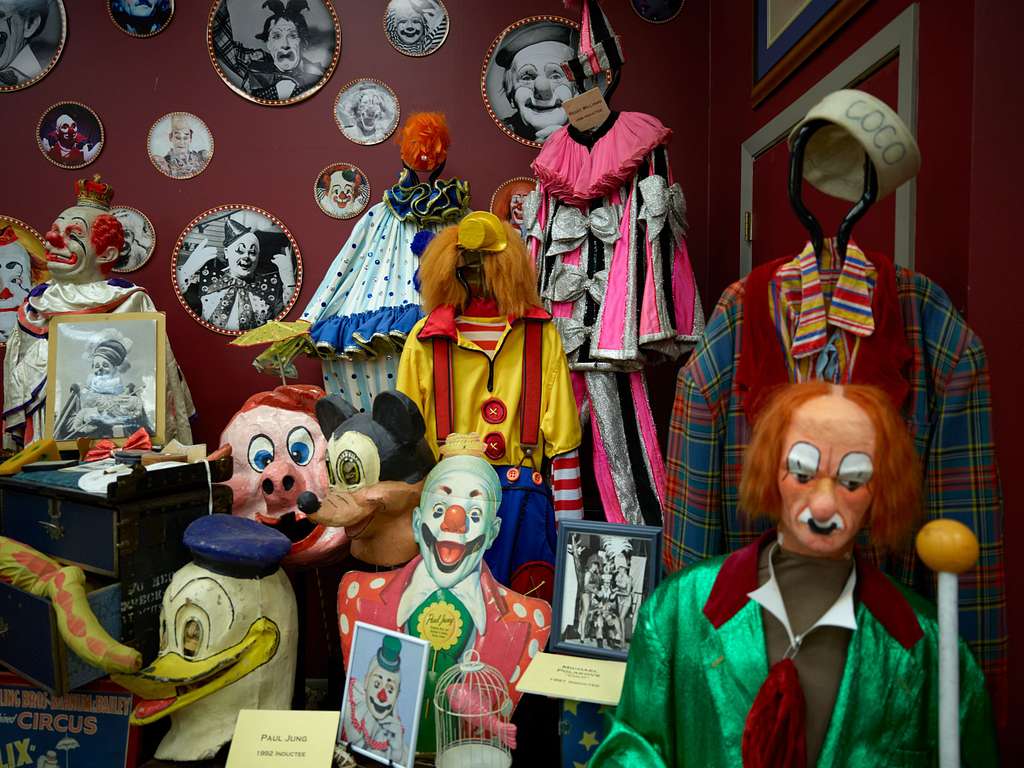 If you're looking for a fun place to hang out while your kids are growing up, this could be it. The National Toy Hall of Fame is dedicated to celebrating the toys that have made a difference in your life.
There is a museum that displays and exhibits the toys alongside the history of the play, but it's mostly for the adults! There are also hands-on exhibits where you can play with the toys and learn more about their origins.
For instance, take a trip down memory lane by playing with a miniature stacker set like you used to play with as a kid! You'll be amazed at how much fun this can be for the whole family!
McGee's Folly Perhaps you've heard of McGee's Folly. It's a strange little space that looks like a giant human body made from red twine, tied together with copper wire.
Address: One Manhattan Square, Rochester, NY 14607, United States
19. Get lost in Nature – Genesee River's High Falls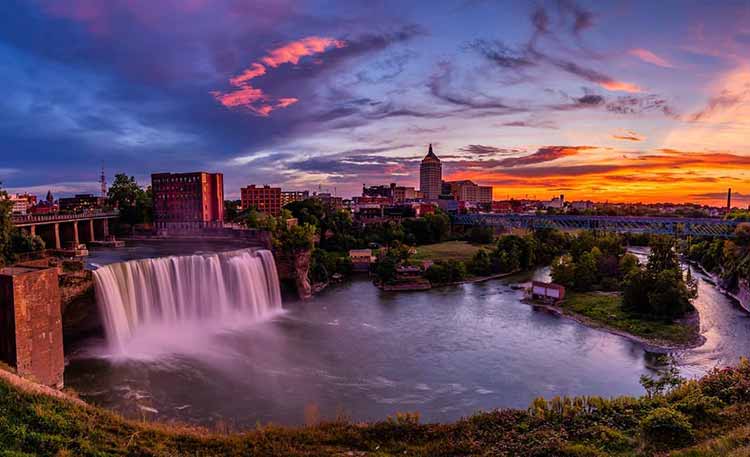 How about a short trip with your partner this weekend in Rochester?
Genesee Rivertrails High Fall has the most spectacular romantic view in Rochester NY.
The unique position of this New York City, located on the Genesee River, has resulted in High Falls.
This permits one of the city's biggest tourist attractions to be all-natural while still being conveniently located in the heart of downtown.
The Genesee River cascades down the escarpment from the cascading High Falls, descending 95 feet to its goal.
It is surrounded by historical buildings from the nineteenth century, which add to its artistically beautiful look.
The view of High Falls from High Falls Terrace Park is breathtaking. Enjoy a pleasant supper at one of the restaurants while you're there.
You can also travel to High Falls Lookout for a closer look or go across the Pont de Rennes Bridge for a closer look.
Address: 4 Commercial Street, Rochester, NY 14614, United States
20. Enjoy a show at The Eastman Theatre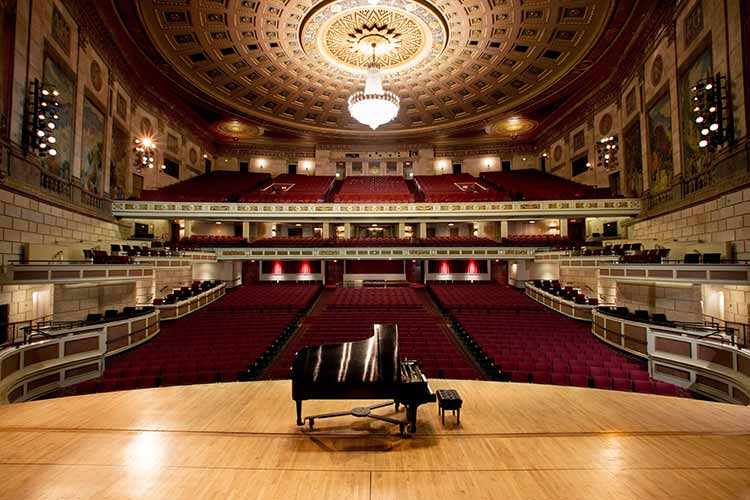 Kodak Hall, which is a major location for music, dance, and silent film, is housed in the Eastman Theatre.
Kodak Hall first opened its doors in 1922 and contains lavish 1920s décor, making it feel aesthetically exquisite in all of its grandeur.
The hall is mostly utilized for orchestral, wind, and jazz ensemble concerts, as well as chorale performances.
In the spring, full-fledged operatic productions are staged, and the hall has been expanded with a new wing.
This addition serves as a small performance hall complete with a rehearsal area, teaching rooms, and a recording studio.
Address: 26 Gibbs St, Rochester, NY 14604, United States
21. Spend a sunny afternoon at Durand Eastman Park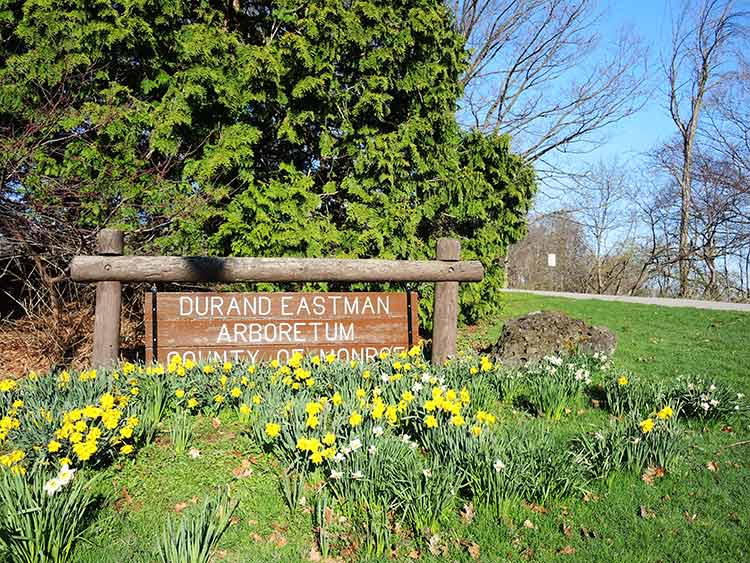 Durand Eastman Park is either a relaxing summer getaway or a challenging winter adventure. The park spans 977 acres, 5,000 feet of which are spread out across the waterfront of Lake Ontario.
The park is known for its steep wooded slopes, its large valleys, small lakes, and gorgeous foliage during the summer and autumn seasons.
The park is perfect for any nature lover as it has cross-country skiing, fishing, geocaching, hiking, golf, canoeing, snowshoeing, and swimming.
It also has shelters for rent that have various amenities for those who want to stay over in the park.
If you enjoy walking or hiking, you can take advantage of three color-marked trails that either take you through rolling hills or along the lakeshore.
Address: 1200 Kings Hwy N, Rochester, NY 14617, United States
22. Cycle the Erie Canal Trail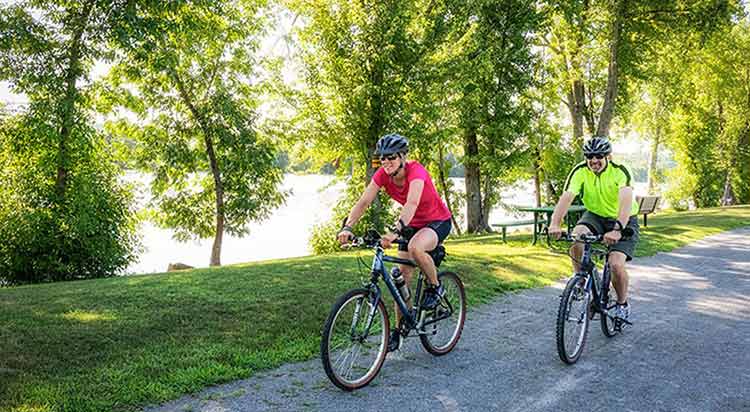 The 750-mile Empire State Trail's east-west spine is the Erie Canalway Trail. Bicyclists and hikers are invited to enjoy New York State's remarkable experiences, people, and places on this multi-use trail.
From New York City to Lake Champlain, the trail goes north-south across the Hudson River Valley, and from Albany to Buffalo, it runs east-west.
It's simple to follow the path and connect off-and-on-road segments thanks to trail markers and wayfinding signage.
Countless kilometers or all 365! Between Albany and Buffalo, the Erie Canalway Trail is 87 percent off-road and ideal for people of all ages and abilities.
The trail follows the Erie Canal in both operational and historic sections.
Throughout the Canalway Corridor, you'll find wonderful cycling and easy access to communities, activities, and facilities.
The view is so romantic. Couples can enjoy this breathtaking beauty, intriguing history, and unrivaled cycling opportunities.
Start Planning Your Trip To Rochester
There are so many places to visit in this beautiful, vibrant, and picturesque city of Rochester that there is no end to the fun.
We hope this list has helped you pick the best of the best things to do in Rochester, New York!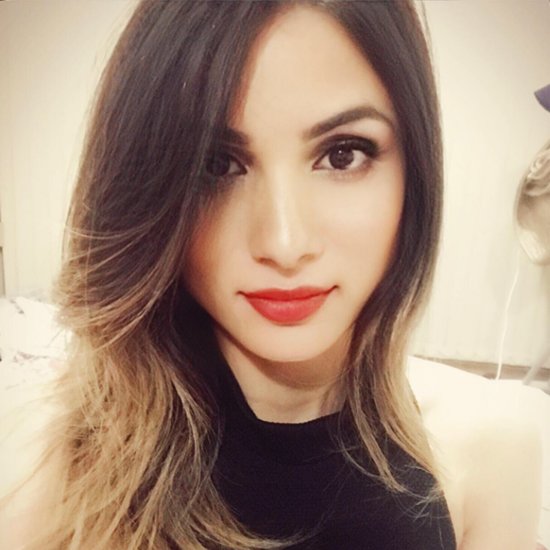 Greetings, travellers! I'm Molly Martin, the passionate explorer behind this vibrant travel platform. Alongside my team—Lorena, Jermaine, Ana, and Alen—we curate awe-inspiring travel destinations to ignite your wanderlust.
Thank you for joining us on this exciting journey. Your presence here enriches our travel community, and we look forward to inspiring your next adventure. Happy travels!