Ever dreamed of rubbing shoulders with New York City's elite? Well, you're in for a treat. As you navigate through our curated list of NYC's 11 richest neighborhoods, you'll find yourself strolling along tree-lined avenues, peering into opulent mansions, and perhaps even catching a glimpse of the high-life.
From the brownstones of TriBeCa to the tranquil beauty of Forest Hills Gardens, each neighbourhood presents a unique blend of splendour and richness.
You'll discover stunning locales like Central Park South and Todt Hill that are not just about the money but about a lifestyle that exudes freedom, luxury, and a dash of extravagance.
So, buckle up as we whisk you away on this eye-opening journey and give you a taste of the charmed life that could be yours in the Big Apple. After all, isn't it about time you explored the finer things in life?
Top 10 Richest Neighborhoods In New York City
1. TriBeCa (Manhattan)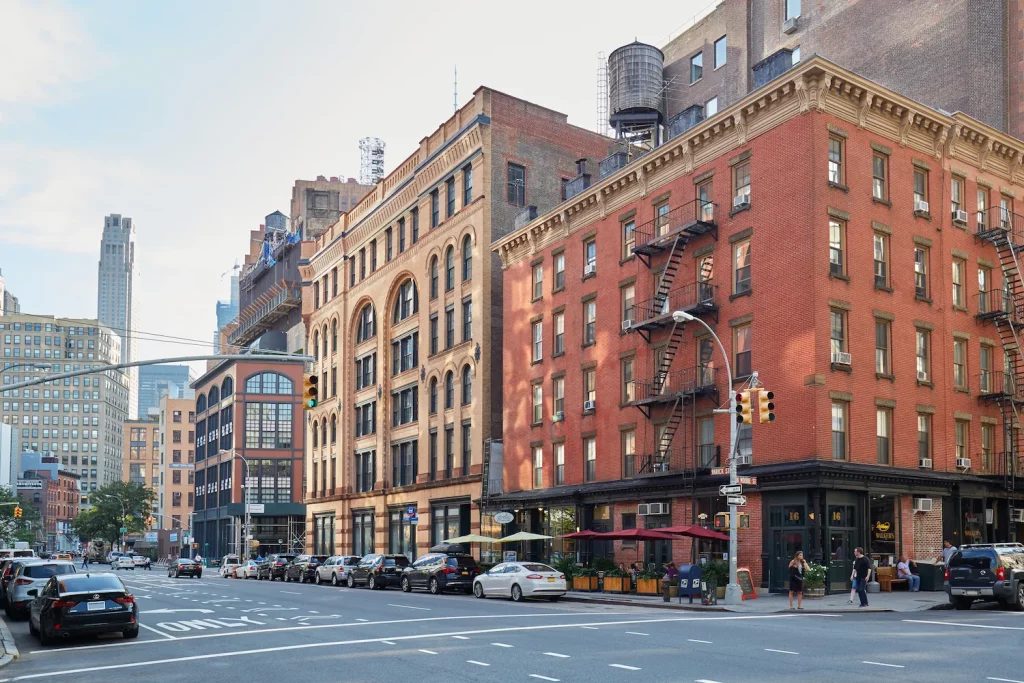 You won't find any pricier neighbourhood than TriBeCa in Manhattan. A simple loft conversion will cost you a big check of $15 million!
This ultra-luxurious neighbourhood is renowned for its high-ceiling converted warehouses, which have been transformed into a haven for the affluent.
Tribeca's architecture is truly a sight to behold. The neighbourhood is a blend of charming townhouses and ultra-modern luxury complexes, each reflecting its unique appeal.
Tribeca has an undeniable allure that attracts numerous celebrity residents, including those from the world of film.
This is thanks in part to the annual Tribeca Film Festival, a vibrant arts event that showcases the neighbourhood's rich cultural scene, adding to its allure.
The real estate prices in Tribeca, though steep, are justifiable given its prime waterfront location and proximity to Wall Street. It's no wonder why a two-bedroom condo here can go for around $5 million.
This historic neighborhood, known for its cobblestone streets and historic landmarks, offers an unmatched living experience.
The dining scene in TriBeCa is absolutely stunning. You will find trendy upscale restaurants with all types of designer food. TriBeCa got everything that you need. Heaven for foodies, shoppers, art and culture enthusiasts!
2. Forest Hills Gardens (Queens)

Forest Hills Gardens in Queens is the place where all the elite build houses. It's a like heaven on earth with a very organized neighbourhood.
Designed in 1909 as one of America's first planned communities, the Gardens' architecture still reflects the old-world charm of England's Garden Villages, creating a lush, fairytale-like setting right in the heart of the city.
Tours & Things to do hand-picked by our insiders
The community amenities in Forest Hills Gardens are fascinating, from elegant churches and quaint storefronts to the famous West Side Tennis Club.
The historic significance of this private community remains preserved by strict ordinances, ensuring that its idyllic nature and upscale ambiance remain intact.
And let's not forget the fancy district names like Dartmouth, Groton, and Exeter, adding an extra touch of class.
The real estate trends in Forest Hills Gardens are just as impressive, with a typical Tudor mansion costing around three million dollars.
Despite the hefty price tag, accessibility is not compromised. Public transportation options abound, making the city's vibrant lifestyle just a ride away.
Although it is located in the center of the bustling city of Queens, Forest Hills Gardens offers a peaceful and affluent atmosphere. It's a perfect blend of history and luxury.
3. Central Park South (Manhattan)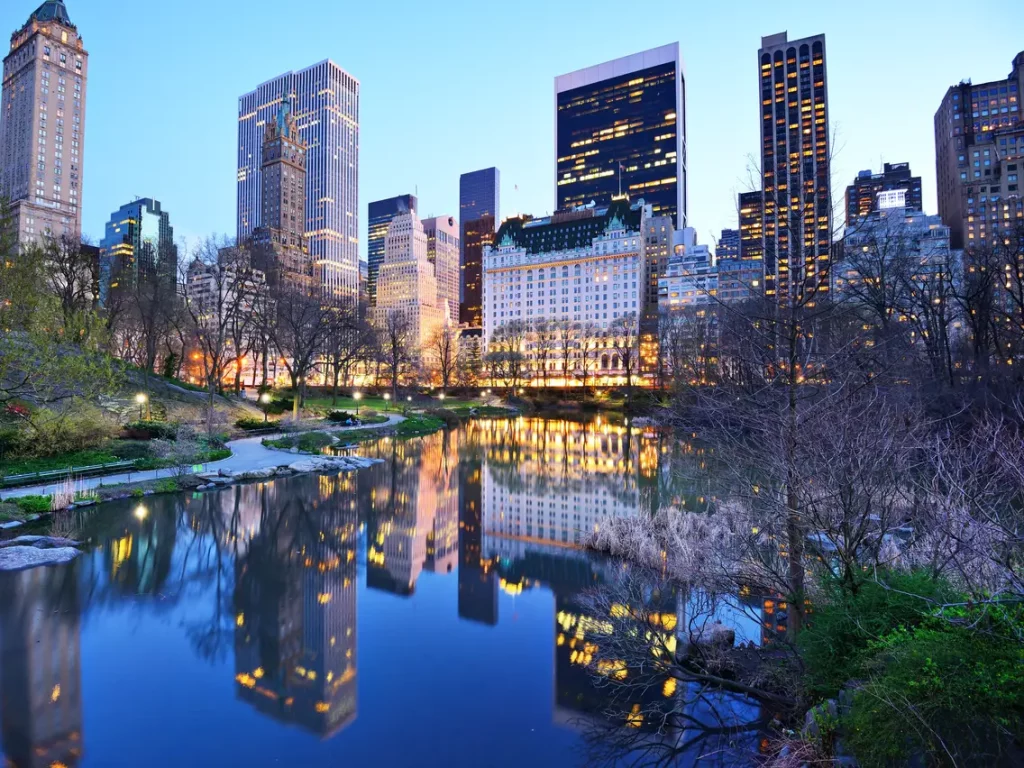 There's an undeniable luxurious feel that we get while strolling along Central Park South. Its high-end amenities and iconic landmarks envelop you in the heart of Central Park's luxury.
Imagine the majestic Plaza Hotel, an epitome of opulence and architectural beauty. Picture the horse-drawn carriages lining up on 59th Street, evoking a bygone era.
This is Central Park South, a place where the charm of old New York mingles effortlessly with the allure of the modern city. The high-end real estate here is nothing short of extraordinary.
On Billionaires Row, also known as 57th Street, you'll find super slender skyscrapers that not only dominate the city's skyline but also hold the title of some of the most expensive buildings worldwide.
The price tags are breathtaking, with penthouses reaching over $100 million. These residences offer a unique blend of luxury living and unparalleled views of Central Park.
Central Park South is imbued with historical significance and abundant cultural activities. From the Grand Army Plaza to the Museum of Art and Design at Columbus Circle, there's always something to discover.
This place personify a true essence of freedom. It offers a luxurious fine life without any sort of restraint.
4. Todt Hill (Staten Island)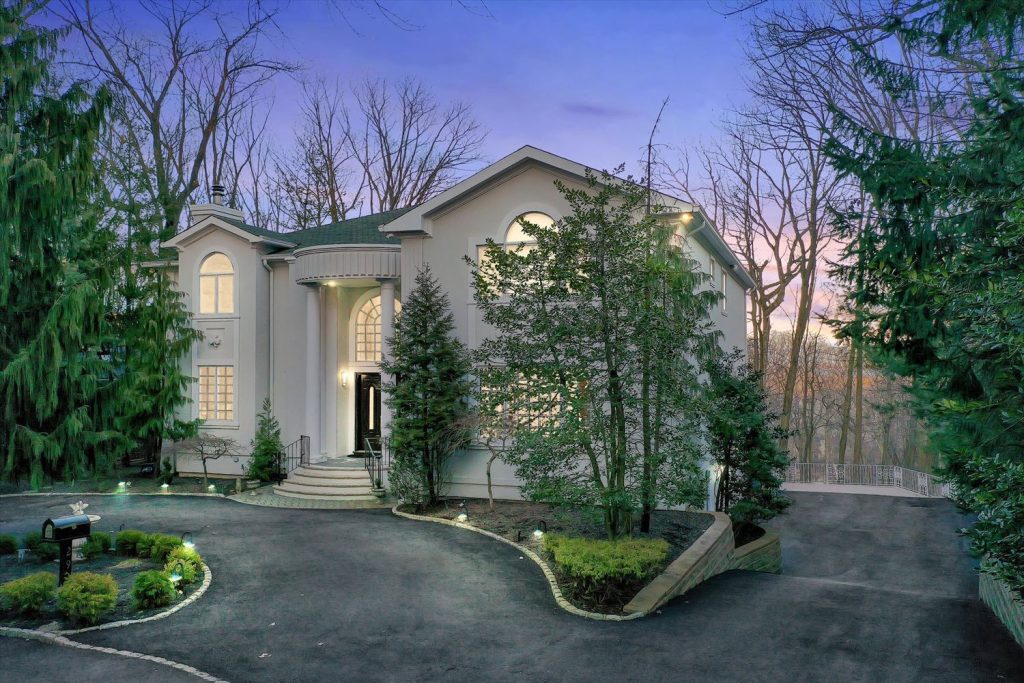 Todt Hill is a hidden gem located in the heart of Staten Island. It's in the highest point on the Eastern Seaboard. It offers breathtaking views and a tranquil, secluded lifestyle.
Here, you're not just purchasing a home, but a piece of Todt Hill history. This lush, hilltop neighborhood is known for its opulent mansions and notable residents.
Real estate values in Todt Hill are among the highest in New York City. A basic starter home here commands a cool million, with grander estates commanding much more. You'll be rubbing elbows with the city's elite, and maybe even a few notorious figures from the past.
The architectural styles of the mansions are varied, ranging from massive Vanderbilt-sized mansions to smaller French Farmhouse and Ultra Modern designs.
Despite its affluence, Todt Hill remains a strictly residential area, with a serene country club as its primary community amenity.
While Todt Hill doesn't have the hustle and bustle of Central Park South, its seclusion, peace, and breathtaking views more than make up for it. It's a place that offers privacy and luxury at the same time.
5. Brooklyn Waterfront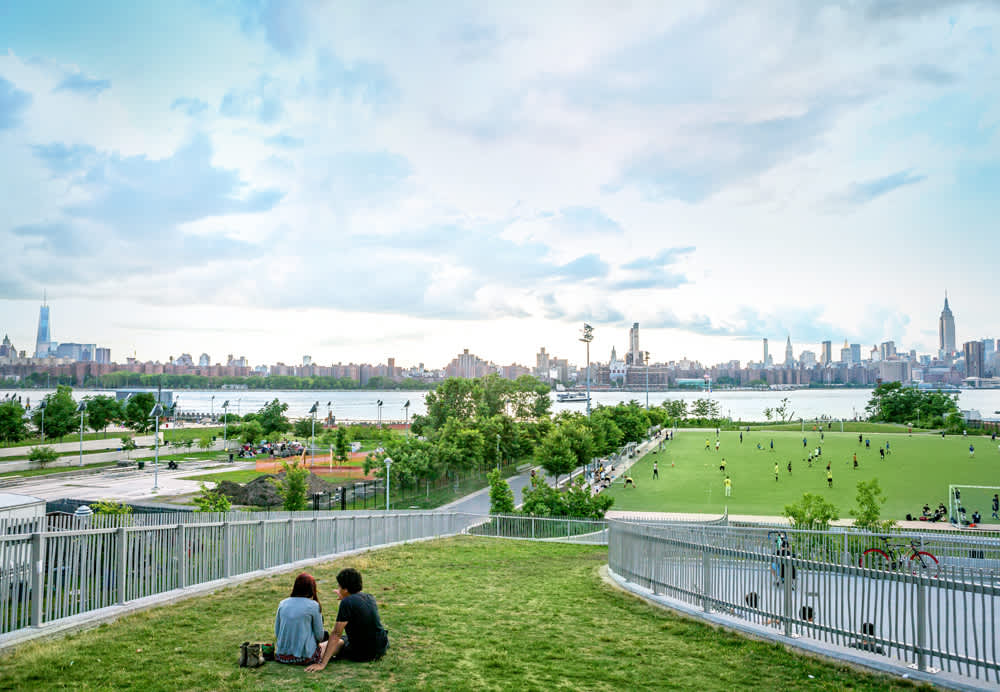 As soon as you step foot on the Brooklyn Waterfront, you'll be instantly mesmerized by the charm of this upscale area. Historic brownstones meet modern lofts, and a vibrant, trendy lifestyle awaits.
The waterfront architecture, a mix of past and present, showcases the gentrification effects. Old warehouses have been transformed into luxury condos, offering stunning views of the skyline.
You'll notice the historical landmarks that have survived the test of time, standing tall amidst the contemporary buildings.
They narrate tales of the neighborhood's rich past. These landmarks are a testament to the community's commitment to preserving its heritage while embracing the future.
As you stroll down the tree-lined streets, you're drawn to the array of independent boutiques, trendy bars, and artisanal coffee shops.
They reflect the community development and the neighborhood's transformation into a hub for young professionals, techies, and artists.
You can't help but admire the picturesque parks and recreational spots along the waterfront that cater to an active lifestyle.
Here, at the Brooklyn Waterfront, living the high life isn't just about the million-dollar brownstones and condos.
It's about enjoying the freedom to explore, create, and live life to its fullest. This environment offers history, luxury, and community spirit altogether.
6. Lincoln Square (Manhattan)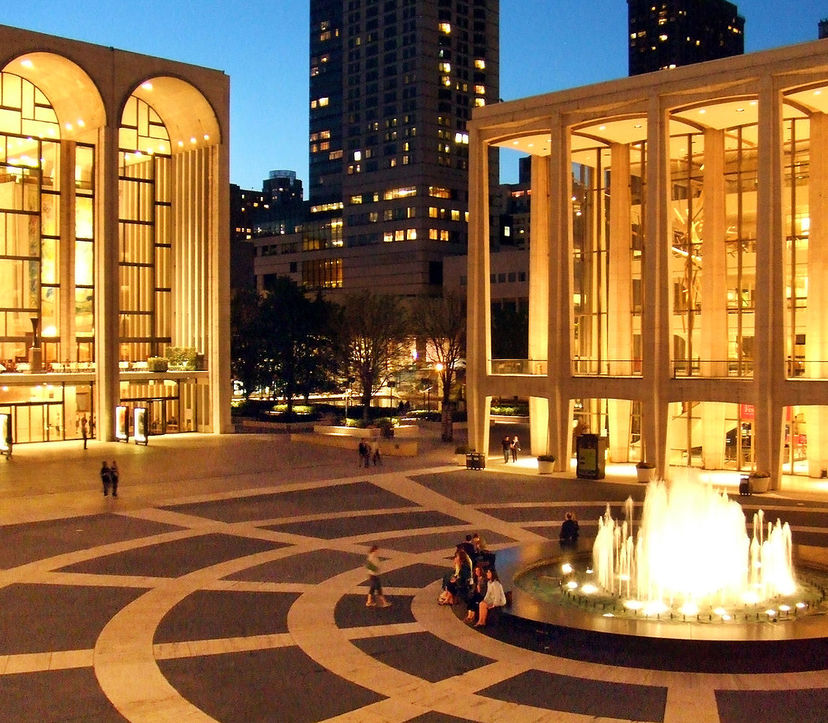 Lincoln Square is the "most wanted" area to buy properties for the richi riches. Here, it's not just about the size of the house in the fight; it's about the size of the fight in one house. This once overlooked area has punched above its weight, transforming into a world-renowned cultural and residential district.
Immerse yourself in Lincoln Square's history and you'll see how this former dilapidated neighborhood grew into a hub for the performing arts, thanks to the construction of the famed Lincoln Center.
Real estate trends in Lincoln Square have steadily risen with the area's revitalization. Properties range from stately townhouses to modern residential buildings. A typical brownstone can fetch a cool $12 million, while condos with river views go for around $4 million. And if you're just visiting, you can rent a one-bedroom for a mere $5,300 per month.
Luxury amenities abound in Lincoln Square. From high-end shopping centers to world-class cultural attractions like the New York Philharmonic, there's always something to do.
The area is also home to some celebrity residents, adding to its allure. The best part is you will have an easy access to Central Park and Riverside Park, where you can enjoy a bit of nature in the heart of the city.
7. Malba (Queens)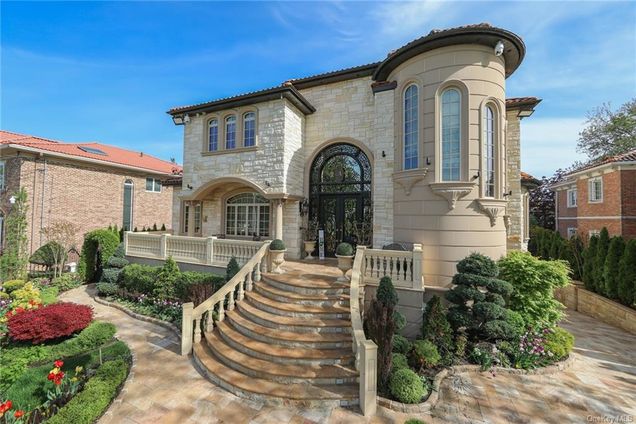 Malba in Queens is located right after the Whitestone Bridge. It's a serene Queens enclave where luxurious homes, manicured lawns, and shady trees paint a picture of idyllic suburban charm.
This neighborhood, a slice of waterfront paradise, is rich in history, beginning with its unique name derived from the initials of its five founders' surnames.
You can't help but marvel at the luxurious homes lining the quiet streets, each offering a unique architectural masterpiece, from normal-sized single-family homes to grand mansions.
It's impossible not to appreciate the community features that make Malba the richest neighborhood in Queens.
The perfectly trimmed gardens and the shady trees that arch over the roads create an atmosphere of tranquility that's hard to find in most parts of NYC.
As you explore more, you'll discover local amenities that add to the charm of the neighborhood. With a serene atmosphere, waterfront views, and easy accessibility to the rest of Queens, it's no surprise that Malba attracts those who desire a taste of freedom and luxury.
Malba offers a unique blend of urban sophistication and suburban peace.
8. Hudson Yards (Manhattan)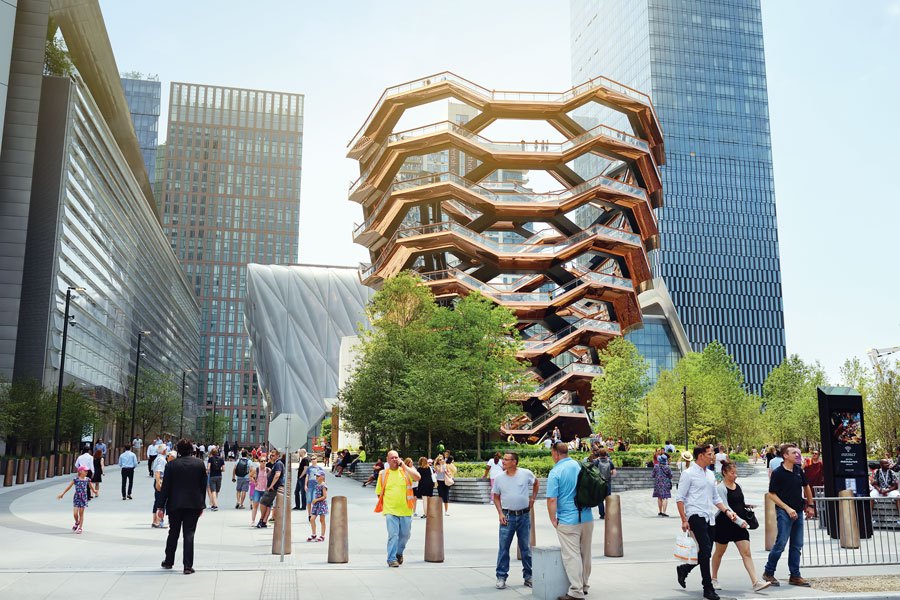 When you go to Manhattan's western edge, you'll find yourself in the towering skyscrapers and ultramodern structures of Hudson Yards. A testament to the city's relentless pursuit of architectural innovation and luxury living.
Here, the Hudson Yards architecture boasts a sleek, futuristic aesthetic, with three office towers and a trio of high-rise residential buildings facing the Hudson River.
You'll marvel at the stunning views of the waterfront, while the luxury shopping mall will satiate your desire for high-end retail therapy. From designer boutiques to world-class eateries, it's a haven for those who crave the finer things in life.
The Shed, a performing arts center, is a hub of creativity, hosting an array of performances and art installations that will capture your imagination.
Make sure to visit the Vessel Landmark, an interactive sculpture you can climb, providing a unique vantage point of the cityscape.
Nearby, you can wander along the High Line Park, a rejuvenated elevated railway turned green space, offering a tranquil retreat from the city buzz.
Embrace the freedom Hudson Yards offers, where art, luxury, and nature combine in a neighborhood that is continually evolving. But note that living here do come with a price tag as it exudes luxury.
9. Riverdale (Bronx)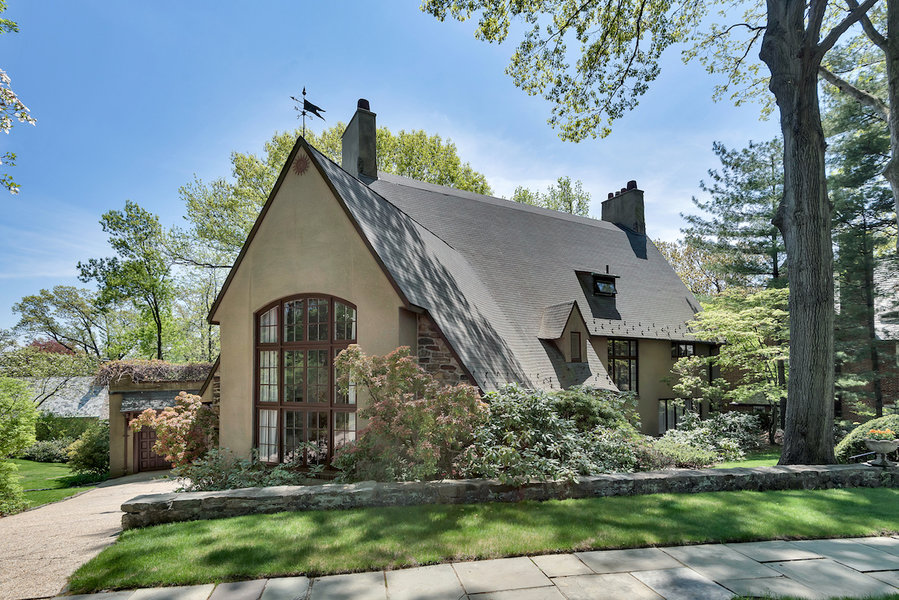 Located right beside the Hudson River's majestic bends, Riverdale is the well-kept secret of Bronx. It's a hidden gem sparkling with old-world elegance, scenic vistas, and affluence.
A glance into Riverdale history reveals a transformation from a summer retreat for wealthy New Yorkers in the early 20th century, to a luxurious neighborhood boasting stately brick and Tudor-style mansions, many still standing in their original grandeur.
Current real estate trends in Riverdale have seen these opulent homes fetching prices starting from $3 million.
Luxury apartments, too, have sprung up in this affluent neighborhood, offering breathtaking views of the river, the New Jersey Palisades, and the George Washington Bridge.
But Riverdale isn't just about upscale living; its local attractions, such as winding tree-lined streets and a serene park-like setting, add to its appeal, making it an idyllic haven away from the hustle and bustle of city life.
As you explore Riverdale, you'll find the charm of its subsections like Hudson Hill, Riverdale Estates, and Fieldstone, each with their unique allure and riches.
This transformation into a tranquil, luxurious neighborhood has made Riverdale a desirable destination. Its the best area for those seeking freedom and serenity in their living spaces.
10. Gramercy Park (Manhattan)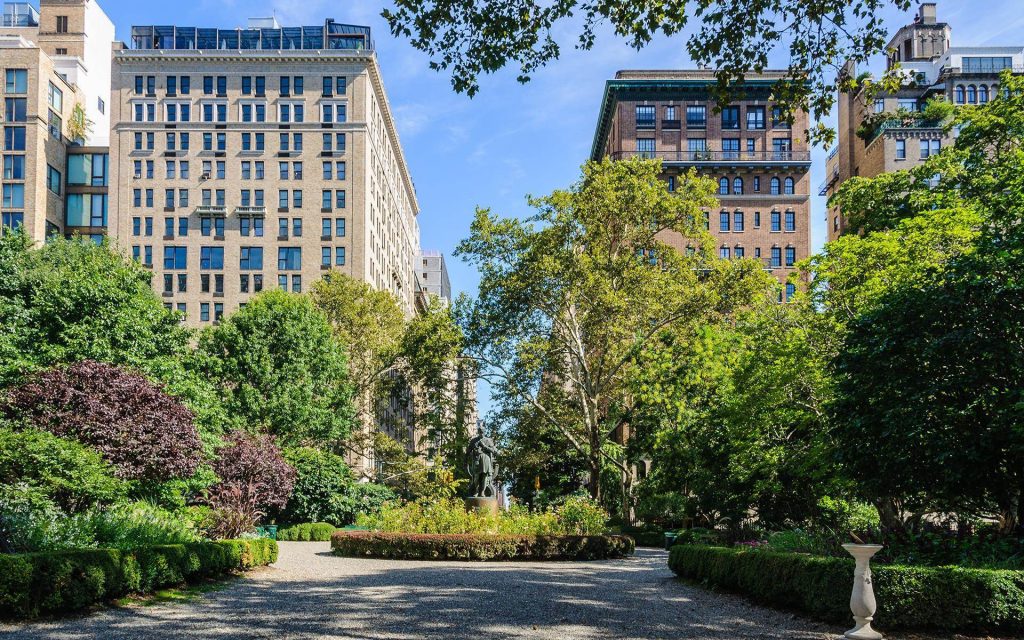 When stroll down the streets of Gramercy Park, you'll find yourself in one of Manhattan's most exclusive area. Here history, culture, and affluence intertwine effortlessly.
The park's history traces back to 1844, its iron gates a symbol of exclusivity, only accessible to those lucky residents holding the coveted key.
You'll be captivated by the iconic architecture, with brownstones that scream of old-world charm and come with a hefty price tag, around $12 million to be precise.
You'll also find the National Arts Club, a testament to the area's cultural significance. Over the years, a slew of celebrity residents have called this neighborhood home, contributing to its allure and prestige.
But it's not just the real estate prices that are sky-high; a basic one-bedroom apartment rents for about $4,500 per month, a price reflective of the area's desirability.
Strolling through Gramercy Park, you'll feel the freedom that comes with wealth and exclusivity. It's a neighborhood that has held onto its roots, offering an escape from the city's hustle while still in the heart of Manhattan.
You will find yourself shamelessly indulging into the history and luxury of Gramercy Park. It's an expression of New York City at its finest.
Conclusion
Well, there you have it friends, we've taken a tour around some of Manhattan's most luxurious area. Remember, all that glitters is not gold, so while these areas may boast high price tags, it's the rich history and unique charm that truly make them priceless.
Drop a comment sharing your experiences or any other locales you think should have made the cut. Don't forget to like, subscribe, and join the conversation on our channel. Thanks for joining us on this plush journey!
Indeed, exploring New York's richest neighborhoods isn't just about marveling at the grandeur. It's about seeing firsthand the wealth distribution impact, understanding the luxury living challenges, and analyzing economic diversity in these posh precincts.
It's about discovering the balance between wealth and the affordability issues that come with it.
On your own expeditions, you might notice the gentrification effects. It's a controversial issue, with some seeing it as an improvement and others as a threat to the rich cultural fabric of these neighborhoods.
But remember, every coin has two sides. New York City, with its vibrant history and dynamic future, is a living testament to this truth.
Keep exploring, keep questioning, and most importantly, keep discovering the city that never sleeps.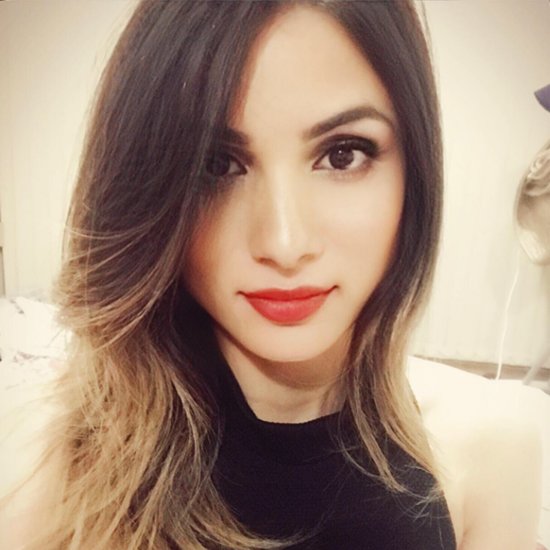 Greetings, travellers! I'm Molly Martin, the passionate explorer behind this vibrant travel platform. Alongside my team—Lorena, Jermaine, Ana, and Alen—we curate awe-inspiring travel destinations to ignite your wanderlust.
Thank you for joining us on this exciting journey. Your presence here enriches our travel community, and we look forward to inspiring your next adventure. Happy travels!