Deadwood, South Dakota is a city that's full of old history and heritage. It's a place where you can find the Black Hills National Forest, and it's a beautiful place for nature lovers.
Deadwood and black hills region is so gorgeous that everywhere you go it's like driving through a car commercial with the hills and the canyons and the waterfalls and the rivers.
The Black Hills Gold Rush was the reason why people came to Deadwood, SD, which in turn led to the discovery of many gold deposits.
With national parks, lots of wildlife, waterfalls, cool small towns, presidents' unique roadside attractions, beautiful nature and so much more, South Dakota is a breathtaking diverse, and fun place to explore.
Here's our list of 15 cool places to visit and fun things to do in Deadwood SD
1. Visit The Historic Adams House and Adams Museum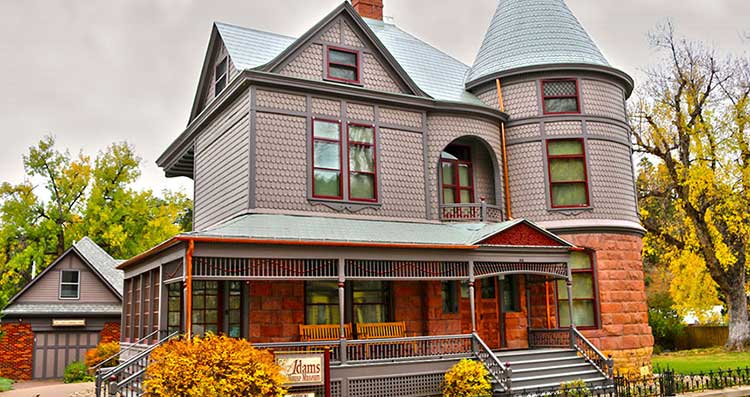 To experience the Wild West in its most authentic form, visit the Adams Museum and Historic Adams House, where you'll see items from the original town, including the first stagecoach, and learn about the city's most infamous characters, including "Wild Bill" Hickok and Calamity Jane.
The Adams Museum also explores the dark side of life in the gold rush town of Deadwood.
The Historic Adams House is a few blocks away. The Adams House is often referred to as the "grandest house west of the Mississippi.
The oldest history museum in South Dakota is a Queen Anne-style mansion. It has some of the greatest treasures of the Black Hills, including a gold nugget and a collection of famous Wild West outlaws.
If you want to learn about the history of Deadwood and how it came to be, read this book. It's a great introduction to the town's history, and it contains many fascinating tidbits and photos.
The Historic Adams House in Washington, DC, has hosted business leaders for several decades, and they have always enjoyed a palatable meal on a table equipped with 18-karat gold plates and silverware. The museum tells stories from the times of the Gold Rush. You can get your hands on artifacts and documents from that time period, which date back to those times.
Besides, the parlor of the Adams house had a warm fireplace and a grand piano.
There are several music genres that are played on a Victrola to entertain the guests.
The Adams family was very close. It was a social gathering, where they all got along and enjoyed each other's company. However, with the death of W.E. Adams in 1934, the convivial gatherings of the house soon turned solitary. Mary Adams kept everything untouched, from the library books to the cookies in the kitchen.
The Adams Museum was founded by the historical preservation commission of Deadwood, South Dakota in 2000.
The Historic Adams House is open for guided tours from May to September and is closed for the rest of the year.
Winter tours are not offered.
2. Mount Moriah Cemetery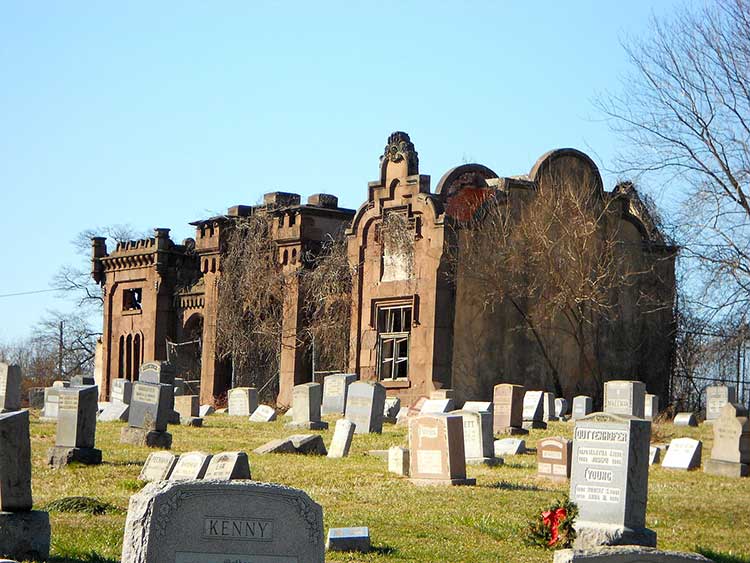 If you're a history buff, plan to visit Deadwood SD's Mount Moriah Cemetery. It's one of the best things to do in the town.
The cemetery is a piece of history in itself. It's located at the base of the Deadwood Gulch and is a great place to visit if you're in the area with your friends.
The Mount Moriah Cemetery is the final resting place for many people, including the people who lost their lives during the time when gold was discovered here. Some of the people who lost their lives during the time when gold was found here are buried in this spot, too.
It is a beautiful building, and the black hills in the background add to the beauty of the building.
3. Mount Theodore Roosevelt Monument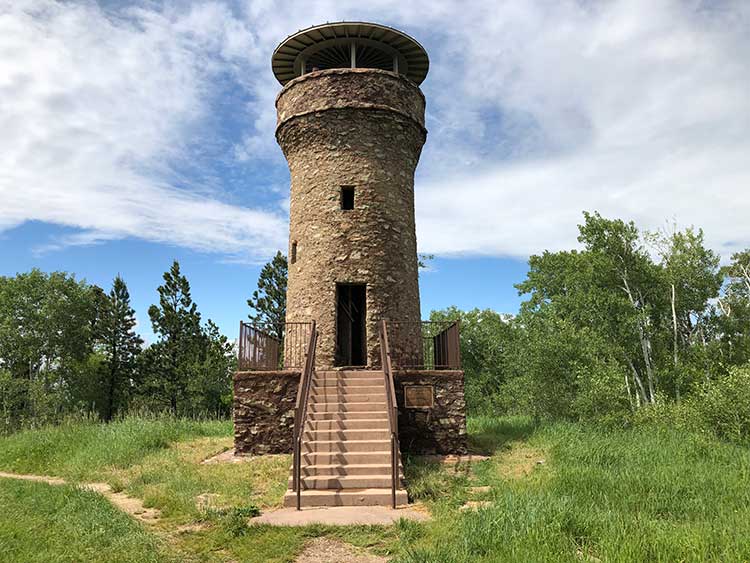 The Mount Theodore Roosevelt Monument is a tribute to the president's service in the U.S. Army. It stands just over three miles north of downtown Deadwood. It was inspired by the friendship between Theodore Roosevelt and his cousin, William Howard Taft.
This tower is named after Teddy Roosevelt, who had a close relationship with Medora, North Dakota. It's a memorial to the president, who was Medora's first sheriff.
The steps to the monument are interesting, and the view from the top is breathtaking. It's a great way to see the Black Hills and surrounding scenery, and it's an easy and enjoyable walk.
This is a great day-use monument operated by the U.S. Forest Service. You'll find five different picnic sites to extend a visit, and there's no admission fee required to visit the Friendship Tower.
4. Visit The Days of 76 Museum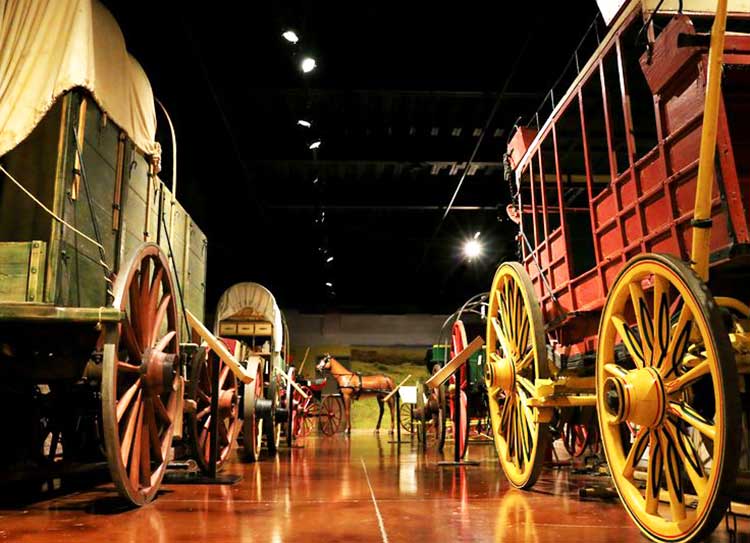 The Days of 76 Museum in Deadwood, South Dakota was first established to honor the men, women, and children of the Deadwood Gold Rush, a period of time when many people came to the area for the opportunity of making money.
This museum is dedicated to the men and women who came to Deadwood during the Gold Rush. The museum's purpose is to celebrate its legacy.
The brick-and-mortar museum started in 1924 with the need for space to store the horse-drawn wagons used for the Days of '76 parade. Over time, it has added more than 30,000 square feet of exhibits and artifacts to explore.
This museum is also filled with all the articles, documents, photographs, paintings from the '60s. It's one of the best museums to visit in this area.
5. Go hiking at George S. Mickelson Trail

Adventure seekers, like you, should experience the great outdoors. We will guide you to the best trails of Deadwood where you can experience the adventure of a lifetime.
George S Mickelson Trail will make you want to hike. You'll get to see the beautiful scenery of the Sierra Nevada Mountains.
It's a place where bikers, horseback riders, and hikers can explore thick forests, where spirits of historical figures like Wild Bill Hickok and Calamity Jane still roam.
A 108-mile paved path located in the heart of the beautiful Black Hills is perfect for a family or group of friends to explore. Whether you want to walk, bike, or even rollerblade, the crushed limestone trail offers a satisfying experience for everyone.
You'll enjoy a relaxing and fun vacation when you visit the Philippines. There are also many bird species to spot along the way.
Besides, there are four hard rock tunnels and over 100 railroad bridges. There are many tunnels through which these trails pass. They are favorites of both hikers and bikers. The paths are well maintained, and there's no danger of you being injured. You can even opt for exploring them on horseback.
The trail is open year-round. It's free to enter and there is no fee to use the trail, but you have to pay to park your car.
Check the George S Mickelson hiking trails map to find the most suitable paths from your current location.
Mickelson Trail is one of the best things to do in Deadwood, SD. It's a great place to hike, but if you're not sure how to get started, check out the Mickelson Trail Map.
6. Crazy Horse Memorial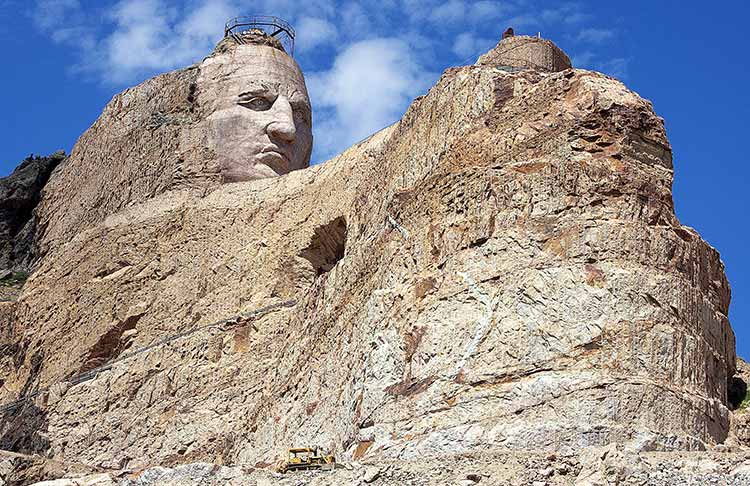 It's one of the most enchanting places to visit in Deadwood, South Dakota. This is a wonderful sculpture by a Polish-American sculptor named Korczak Ziolkowski. It's called "The Man in the Moon".
There are many reasons to visit Crazy Horse Memorial, the world's largest mountain carving. It's a great place for history, art, and nature lovers.
The construction of the Statue of Liberty began in 1885 and is still unfinished. The construction workers carved an 87 1/2 foot tall face in 1998 and have been thinning the rest of the mountain for a 219-foot high head.
This remarkable place is visited by more than a million people each year, and the number is increasing with time.
The park is open year-round, but it's best to check the website for hours of operation.
People who want to ride their bikes or a motorcycle pay $7.
Admission prices vary by person. For example, the cost of one person, two people, and three or more people in a vehicle are $12, $24, and $30, respectively.
7. The Black Hills National Forest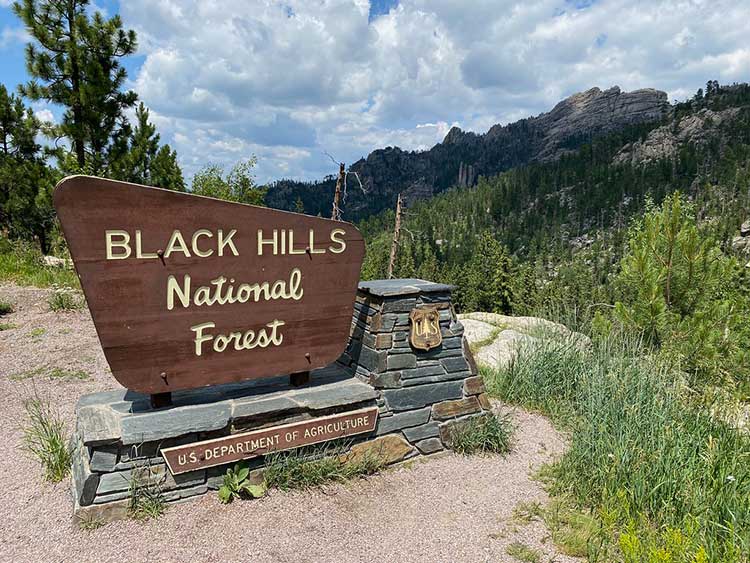 The Black Hills are located in northeastern Wyoming and southwestern South Dakota. They're a natural wonder and a naturalist's paradise.
If you enjoy exploring natural attractions, the Black Hills is one of the best places to visit. It's a great place for hiking, camping, or just relaxing.
The Lakota people called the hills "Black Hills" because they appeared to be black when viewed from a distance. Today, visitors to South Dakota call them "Badlands" because of their unusual appearance.
A 1.2 million-acre forest is made up of mountains and hills.
The Forest of Plains has many different species of plants and animals. It's also known as the Island of Plains.
You'll be thrilled to explore several rivers, lakes, creeks, and caves.
One of the best activities to do while in Deadwood is going to the beautiful beaches. You can also hike, camp, camp, or ride horses, and see wildlife.
There is generally no fee to visit the forest. Some recreation sites, however, charge $3 to $5 per vehicle. Frequent visitors can buy a $20 to $30 annual pass too.
8. Mount Rushmore National Memorial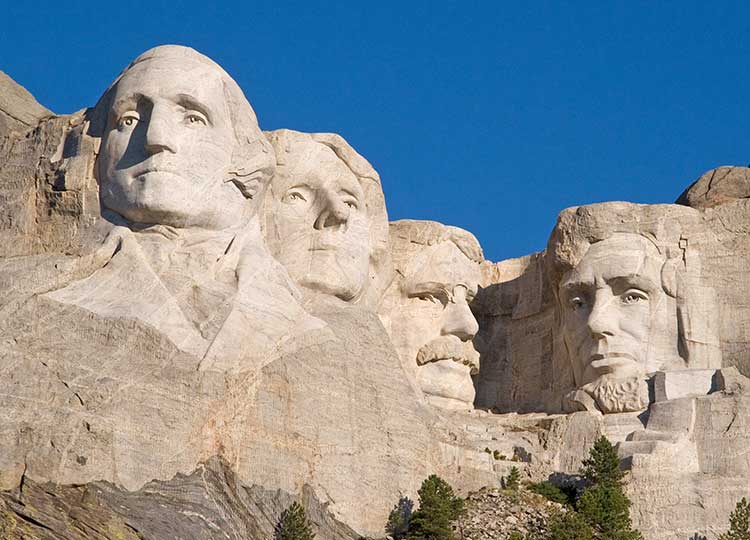 Mount Rushmore is a national memorial dedicated to the four Presidents who were presidents of the United States. It is located in the Black Hills and badlands national park of South Dakota and is one of the most famous landmarks in the state and the entire US.
The Mount of the Presidents was built to honor the past presidents. Abraham Lincoln, Theodore Roosevelt, George Washington, and Thomas Jefferson are all included.
This memorial is a great place for families to visit in Deadwood SD. It's an excellent venue for visitors and locals to commemorate the life of the town's namesake, Wild Bill Hickok.
You don't need to pay to park at Mt Rushmore. However, you must pay for private vehicles, commercial buses, and school buses. Private vehicles, commercial buses, and school buses cost $10, $50, and $25, respectively.
This map shows you how to get to your destination by taking public transportation or driving. It's pretty easy to follow, so there's no need to worry about getting lost.
You can check the National Park Service's official website to find out the correct directions.
9. Broken Boot Gold Mine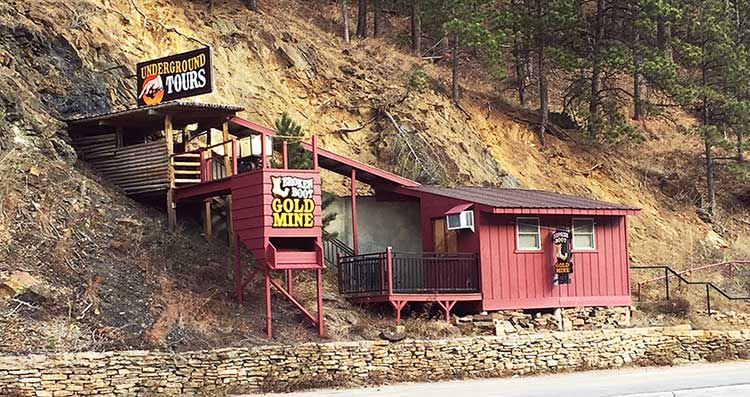 There are a lot of places to visit in Deadwood SD, but if you've never considered this place on your list, your tour to Deadwood SD will remain incomplete.
In 1878, the year of establishment for South Dakota, the Broken Boot Gold Mine was established. Several merchants, travelers, miners, and traders visited Deadwood, South Dakota, looking for gold.
A broken boot in the middle of nowhere. This is the story of a man who had the courage to continue his search for gold and ended up finding it. The mine's history dates back to the mid-1800s when gold miners began to work in this area. The mining industry was booming, but the company that owned the mines went bankrupt and closed down the operation in 2008. The mine is currently owned by a group of investors who are committed to preserving the history and heritage of the mine.
A visit to the Broken Boot Gold Mine is a unique experience that will leave visitors with a memory of the trip. To make it even more memorable, young explorers can pan for their own gold at the mine.
10. Explore Tatanka: Story of the Bison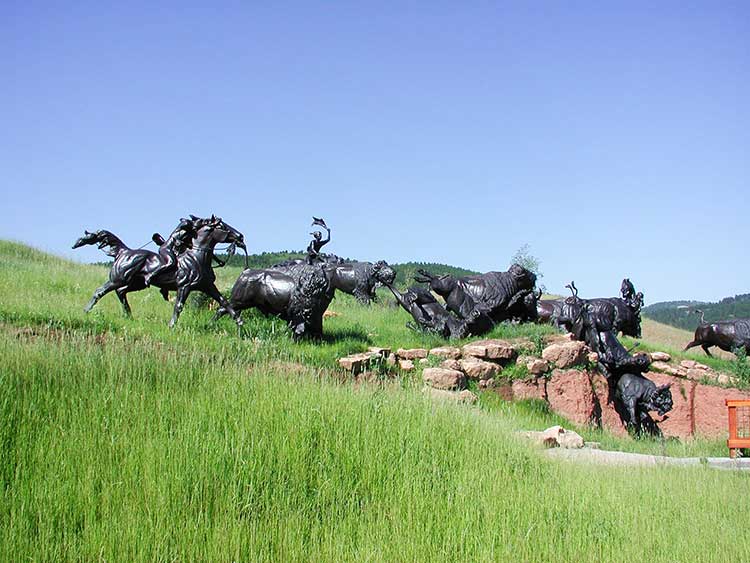 You may not know that there are nearly a thousand bison in North America, but the Tatanka story is true. Jack Costner made this iconic film of the bison.
There are two main characters in this story. One group of individuals had a negative outlook on this huge number of buffaloes. The other group of individuals had a positive outlook on this huge number of buffaloes.
There was a group of people who thought the buffalo meant death. Others thought it was quite useful. They always thought the buffalo meant death. The story has been portrayed beautifully with all the means of exploring the animals and these two groups of people.
11. Wind Cave National Park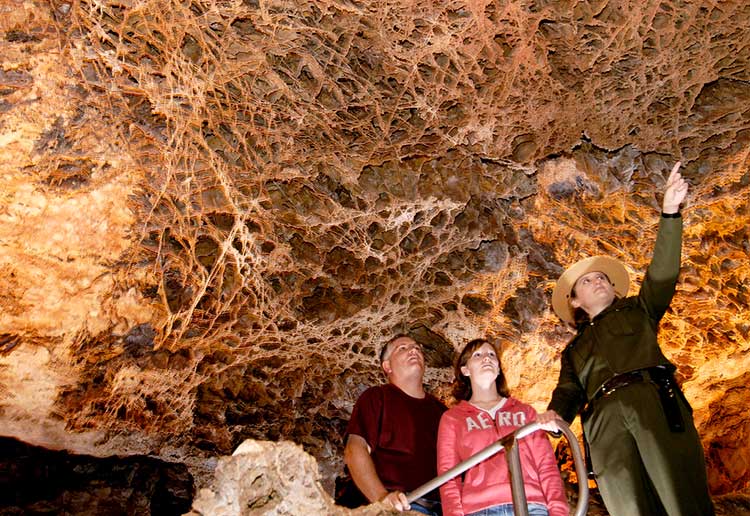 Wind Cave has grown to be one of the world's largest known caves. It's the third-longest cave in the U.S. and spans over 150 miles.
The longest cave in the world is located in the Black Hills of South Dakota. Wind Cave is the sixth-longest cave in the world. Wind Cave has a lot of interesting formations and unusual minerals, but few stalactites and stalagmites. The cave is well known for its outstanding display of boxwork, a unique formation composed of thin calcite fins resembling honeycombs.
With more than 30,000 acres of open grassland, this national park offers visitors an opportunity to explore an incredible landscape with a wide variety of wildlife and a few interesting natural wonders. It's a place where you can enjoy nature at its finest.
12. Devils Tower National Monument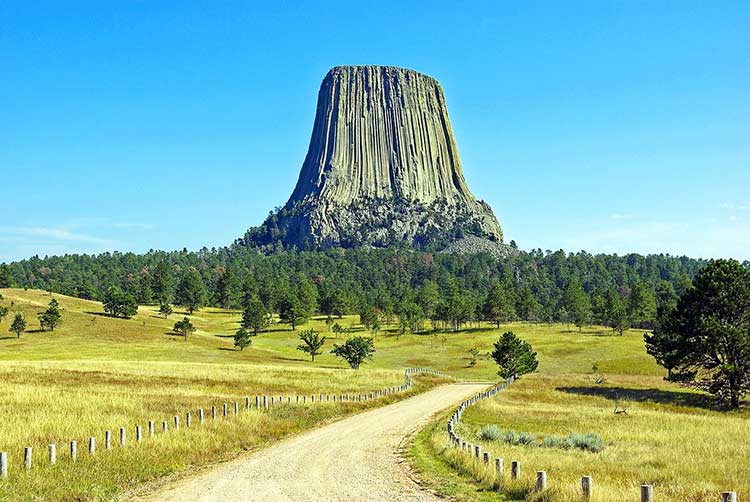 The unique and striking geologic wonder of Devils Tower National Monument is steeped in Native American legend. It's located across the state line in northeast Wyoming.
A solitary, stump-shaped granite formation that towers 1,267 feet above the tree-lined Belle Fourche River Valley. Once hidden below the earth's surface, erosion has stripped away the softer rock layers revealing the Tower.
The park around the Statue of Liberty is the first national park in the country. It covers two square miles and is surrounded by trees and woods.
The mountain's markings are the basis for Native American legend. It's believed that a giant bear clawed the marks into the mountainside while chasing several young Indian maidens.
This Native American site is well known for its location for filming "Close Encounters of the Third Kind." It was also known as Bears Lodge, which is why it is called that today.
The premier rock climbing challenge in the Black Hills is the 1,000-foot pillar. It's 1.25 miles around the base and 275 feet high.
You can hike to the top of the Tower, and from there you can see a lot more of the park. It's a two-hour round trip hike, but it's worth it to get up close and personal with this iconic site.
Devils Tower National Monument is open 24 hours a day, 7 days a week except for Christmas Day and New Year's Day.
13. Black Elk Peak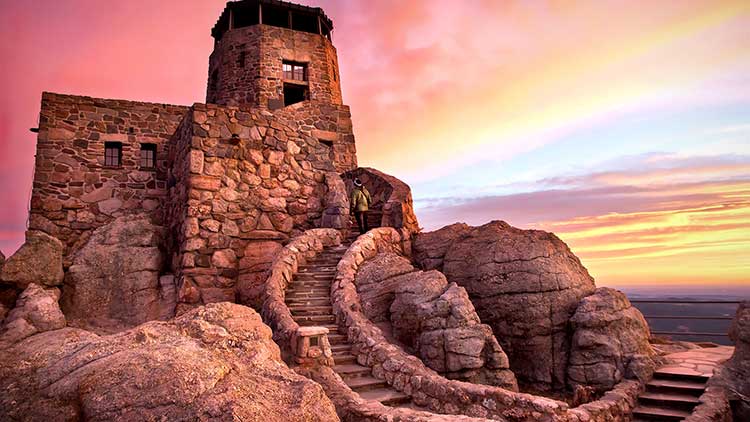 This mountain is the site of visions and majesty for thousands of years.
Black Elk Peak is one of South Dakota's highest points. It's also the highest elevation between the Rocky Mountains and the Pyrenees Mountains.
Surrounded by the beautiful Black Elk Wilderness in Custer State Park, Black Elk Peak is one of the most popular hiking spots in the state. It's a great place for kids and families to enjoy.
The fire tower at Black Elk Peak is a welcome sight for hikers who make the trip to the summit. It's a three-story structure with a working elevator, a viewing platform, and a fireplace. It begins at Sylvan Lake in Custer State Park and is an easy hike that gets moderate in parts. There are plenty of nice spots to stop for a drink of water and a picture. (You'll need to bring your own hydration.
Hiking to the top of Black Elk Peak will take you through the Black Hills National Forest. It's a beautiful area, but it will add time to your quest for Black Elk Peak. However, if you don't mind the extra time, you won't regret it.
14. Historic Main Street South Dakota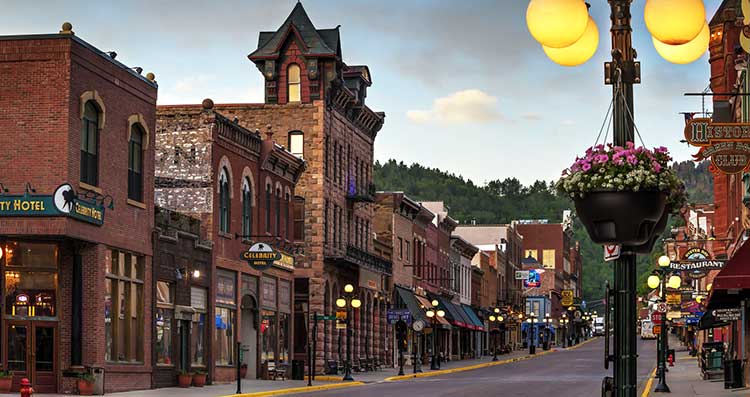 If you want to visit a town where the historic deadwood is alive and well, then take a walk down the historic Main Street in San Diego.
It's no wonder that Deadwood is one of the oldest settlements in South Dakota. It was first established as a gold mining camp in 1876.
You can visit the main street of the town for several sights, stores, old salons, and local restaurants.
If you're visiting the main street of Rapid City, be sure to stop by the many shops and attractions to make the most of your time there.
The locals in St. Petersburg are friendly, but they don't speak English very well. You'll be able to converse with them as you walk around the city, but it might be hard for you to get much of anything accomplished.
The best places for casual dining in New York City are on the street. There are many great places to eat, from cheap and delicious food trucks to fine dining restaurants.
Several local companies offer carriage rides along Main Street. If a carriage ride excites you, you can take one.
If you want to find free things to do in lead SD, check out the list of the main street.
15. Terry Peak Ski Resort

The "Best Kept Secret" in the Midwest is Terry Peak Ski Area. It has one of the Midwest's largest verticals, three high-speed quads, one triple chairlift as well as a covered snow-carpet accessible trail system.
Deadwood has no other places like this one. This spot is so high that it requires a lift service to reach it. It's a wonderful place to visit.
No, there is no mountain in the world as tall as the Alps.
If you are visiting in the winter, the snow is powdery and wonderful here. It's a great place to ski, so head over to the Terry Peak Ski Area and have fun.
The ski area at Terry Peak is a great place for the whole family to spend their winter vacation. There are three ski lifts, including a gondola, a double chairlift, and a triple chairlift, and the terrain park offers a great selection of terrain for beginners and advanced skiers, and boarders.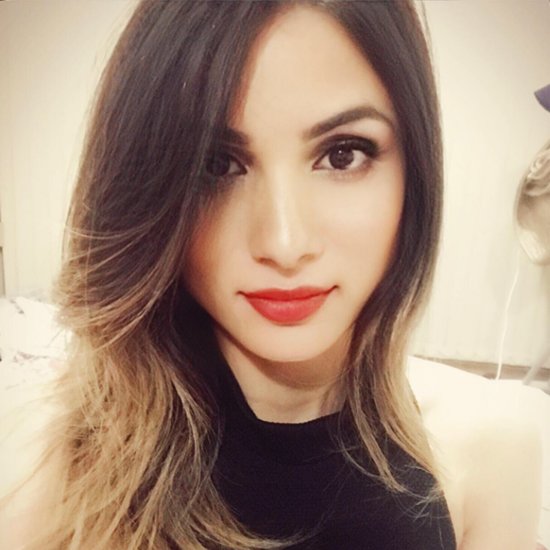 Hello, I am Molly Martin. I am from California and have been working in a company that manages money for wealthy people for the past 6 years and decided to leave my job because it wasn't doing anything for me other than making me feel stuck. So now after going on a trip around the world that made me feel empowered and coming back things weren't as they used to be at work or anywhere else so I want to change everything again. I left my job six years ago because I wanted to do something for myself and then went on a 3 month trip around the world which not only helped me realize how much more there was out there but also made me feel empowered because it was different than what everyone else does!