Krabi Vs Phuket
Thailand offers everything from beaches and mountains to wildlife-rich national parks, energetic cities, and cute towns. Thailand is pretty much the most popular because its grace is used as a backdrop in several Hollywood movies and appears again and again in modern fiction.
Among the many places in Thailand, Krabi and Phuket are two treasures in the Asian paradise. Separated by the Phang Nga Bay, Phuket and Krabi are two of the main tourist destinations in Thailand. Tropical weather, natural beauty, and amazing attractions are present on both islands. The distance between Krabi and Phuket is 62 km, and by road, it's around 165 km.
So the question is- which destination is better for you? Krabi or Phuket?
Tours & Things to do hand-picked by our insiders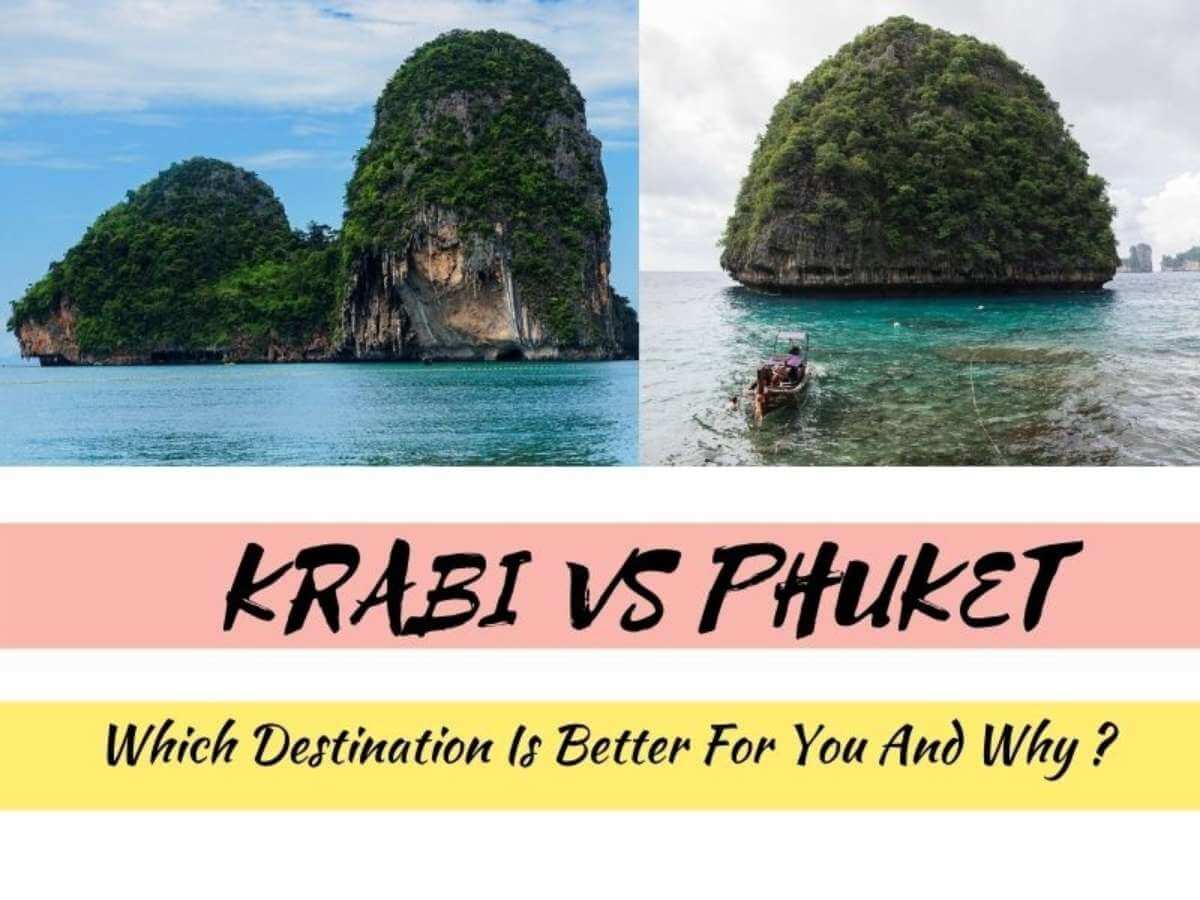 Want to know which one is better for you? Here is our round-up to give you a clear thought of what to expect in both Krabi and Phuket. To see which destination comes out on top, we took key points off as well as put head-to-head Krabi or Phuket in direct comparison.
Overview Of Krabi Vs Phuket

Geography
Krabi, located on southern Thailand's east coast, 800 kilometres south of Bangkok, Krabi province, is an area of outstanding natural beauty and stunningly beautiful area of Thailand. Phuket lies off the west coast of Southern Thailand in the Andaman Sea, which is 890km from Bangkok. It is Thailand's largest island at 550sq km, roughly the same size as Singapore. Phuket is all about beaches and mountains.
Weather
Krabi and Phuket both have tropical climates. Krabi is soo windy and gets more rainfall. Phuket's climate may change month-wise.
How Do you get there? 
By Air: Krabi International Airport is about 10 km from the city. Thai Airways operates daily direct flights to/from Bangkok, as does Air Asia from Bangkok and Kuala Lumpur. Major flights come in and out of the city regularly. Phuket is home to a very compact Phuket International Airport, the second busiest centre of Thailand, next to Bangkok. There are several direct flights to the island from numerous Asian and European countries.
By Bus: From the Southern Bus Terminal of Bangkok and take up to 10 hours to reach Krabi, and direct buses to Krabi operate daily. There are also daily buses plying between Phuket and Krabi that take up to 3-4 hours to reach, including air-conditioned and non-air-conditioned, deluxe and luxury coaches.BKS buses offer the most reliable service between Bangkok and Phuket. It takes about 13 hours to complete the journey and costs around THB 650-950.
Best time to visit Krabi

The best time to visit Krabi is between November and March, which is also the peak tourist season. Although between November and April, when weather conditions are ideal for beach activities, such as swimming and boating, you can visit Phuket.
Krabi is also an excellent place for a tropical getaway in Thailand. There are many resorts as well as hotels that are quite distant from the crowds of tourists. You will have some extent of privacy and isolation amidst the view; that's why the best honeymoon destination for the couple, with its many islands and its less developed mainland. Phuket has some truly excellent resorts and hotels than Krabi, offering stunning views, spacious comfort, full facilities, and service, among other benefits.
Tourist interest
Both these places have countless attractions to visit. In Krabi, many viewpoints provide a high perch for you to enjoy the breathtaking scenery. If you are looking for a cultural experience, Phuket is the place to be because it's popular for historical and religious sites.
Budget for an average stay 
Krabi- costs around 4000-6000 THB. Phuket- costs around 10000-15000 THB comparatively expensive because an average hotel stays for 2 or 4 people in a 3 or 4-star hotel.
The number of tourists
Krabi: 3 million tourists a year. Phuket: 7.4 million tourists a year.
Beaches Of Krabi Vs Phuket
Krabi
Krabi has a much more relaxed lifestyle with limestone caves, white sandy beaches and emerald waters; then you probably got Krabi's beaches are just for you to get away from the hustle and bustle of city life. Krabi's iconic Railay Beach, Ao Nang Beach, Klong Muang, and Tub Kaek beach each with gorgeous views of limestone cliffs.
Check Out: 10 Most Stunning Beaches in Krabi: What To Do & Why To Visit Them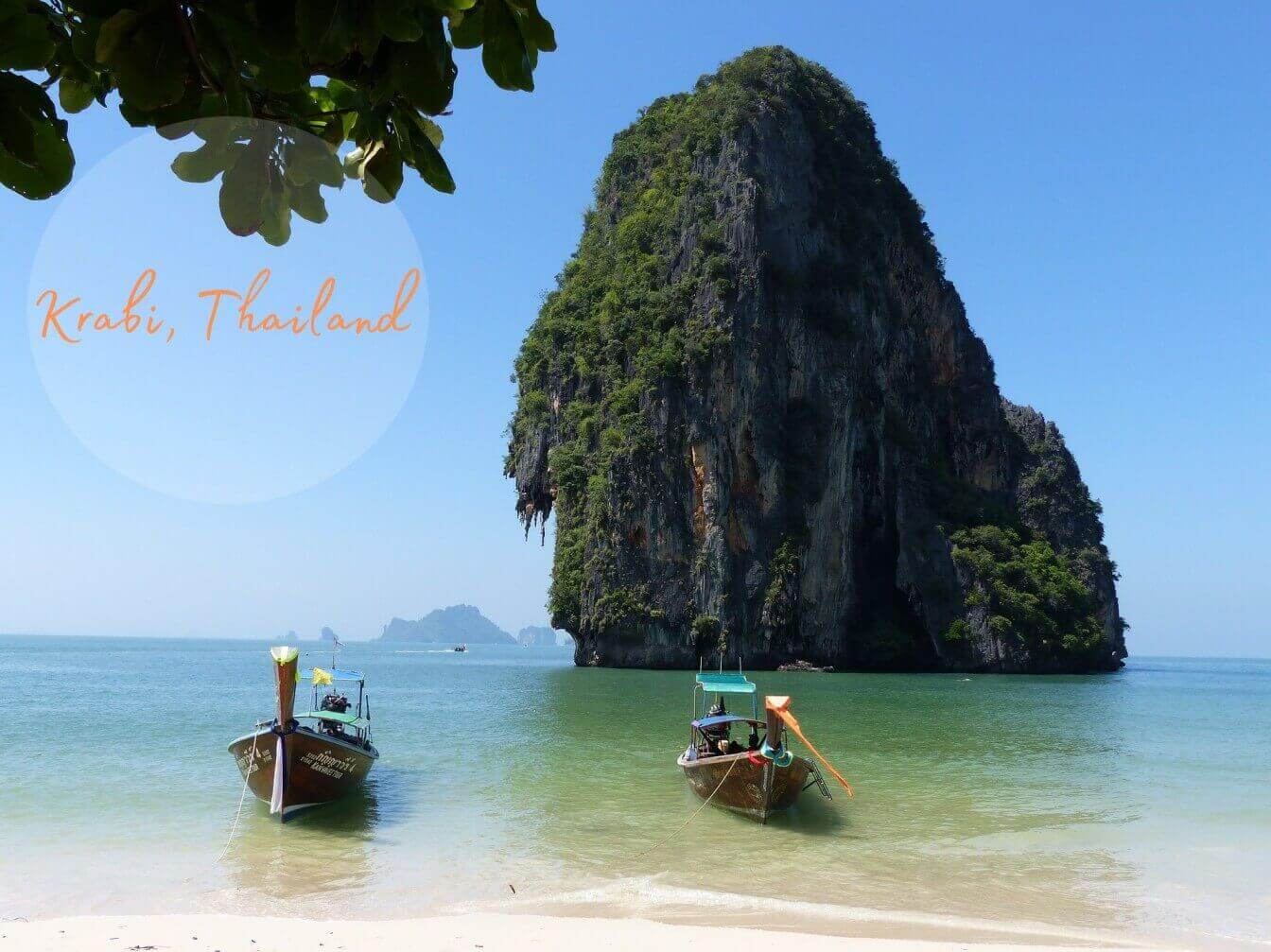 There are no roads here; the only access to it is via longtail boats. If your idea of a good holiday is avoiding drunk tourists and going out for a classy meal rather than drinking your weight in beer on the beach, then Krabi is for you. Krabi is the perfect hideaway for couples and families to get away.
For the ultimate beach lovers, we recommend you make the way to Koh Lanta (South of Krabi) and discover its long and serene beaches.
Phuket
Phuket being the more popular destination out of the two, Phuket's beaches are known to be filled with tourists for its stunning beaches. Patong Beach is the most popular. There are beach clubs great for day drinking, a variety of water activities, and beach parties like full moon parties on the beach and boat parties out at sea.
So it's no wonder why many beachgoers still head Patong for its charm and lively atmosphere. It's easily accessible to hotels, shops, restaurants, spas, and more.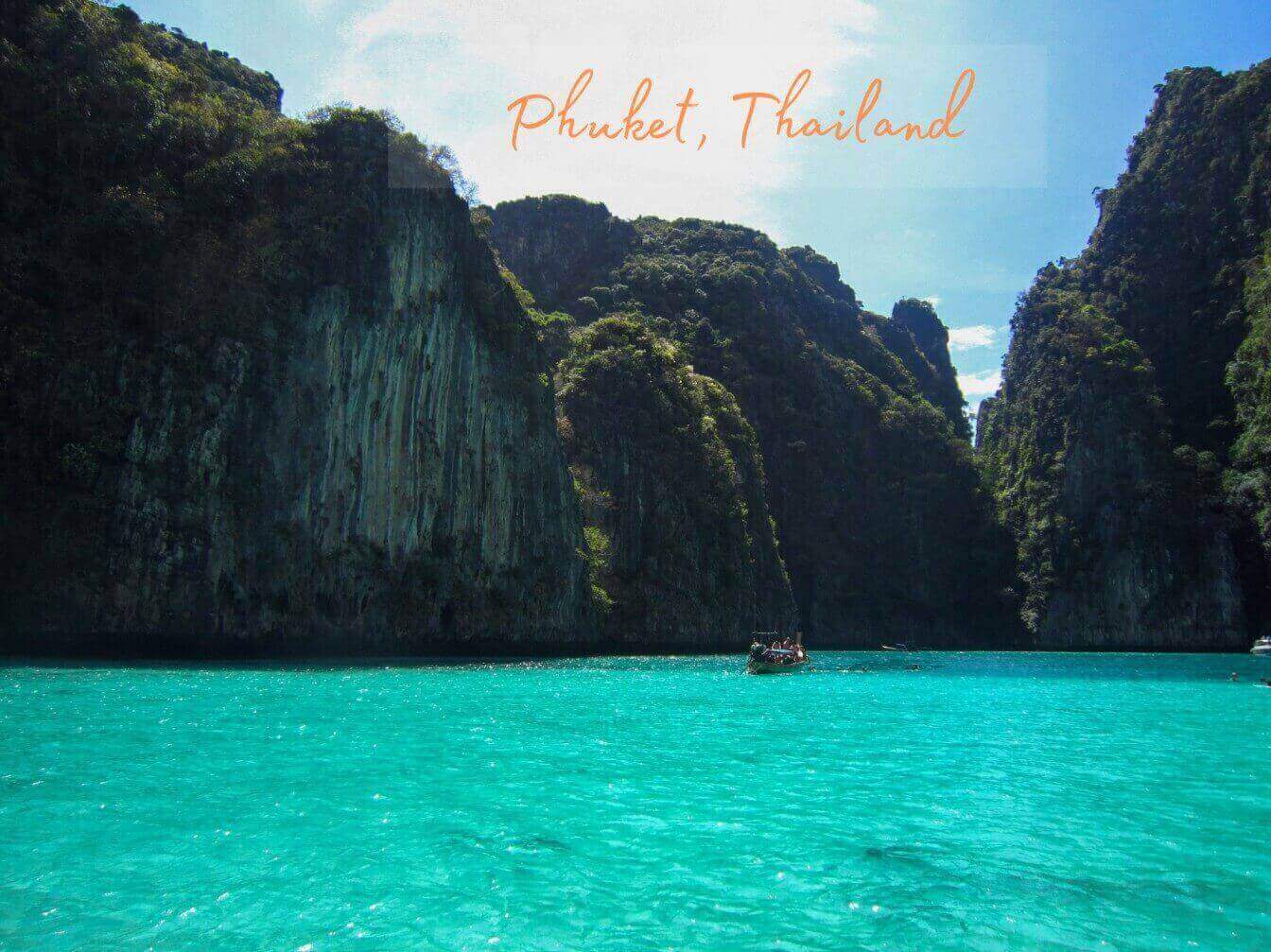 Karon and Kata beaches are perfect alternatives to Patong, with chill vibes with soo many shops and restaurants. Are you Looking for even more private spots? Phuket's have them too! Bangtao, Surin, and Nai Harn beaches will give you some undisturbed time.
Food Of Krabi Vs Phuket
Which one is better in terms of a mouth-watering food experience? Krabi or Phuket? So here we go.
Krabi
Seafood in Krabi is some of the best you'll ever taste because Krabi is one of the best fishing spots in Thailand. It serves authentic Thai cuisine and is a seafood lover's paradise. The area mixes locally originated ingredients with traditional Thai cuisine to give food lovers the ultimate culinary experience. There is a fair share of Indian restaurants in Krabi as well. Laem Sak seafood, Thara Kitchen and Ban Lay Thai Kitchen are some of the best restaurant options to try.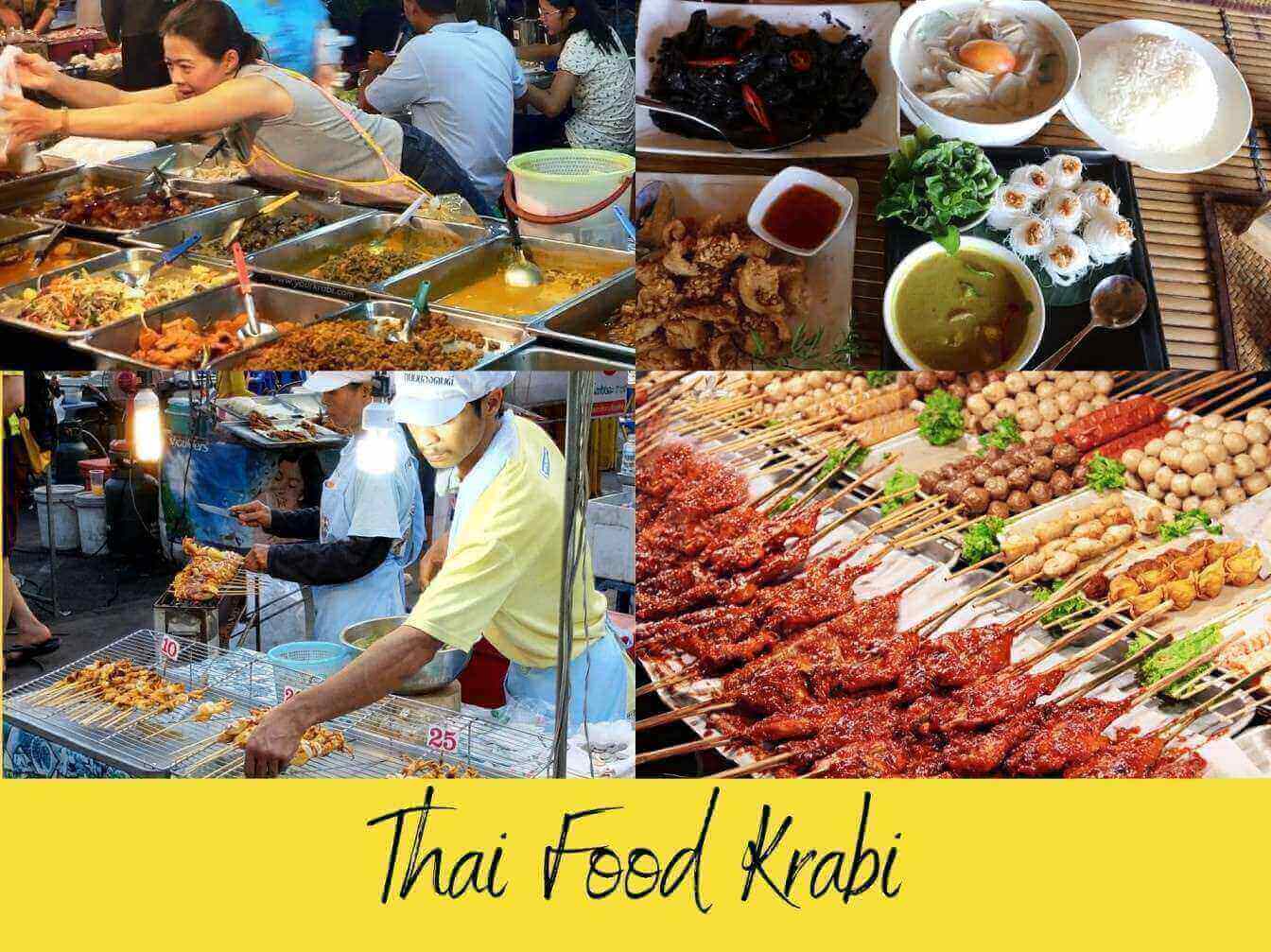 Though Krabi lacks more sophistication than Phuket, you can enjoy your food with its natural assets- a charming setting of the sea. It's easy to find seafront toes in Krabi, for a view of Krabi's limestone cliffs. While dining, De'Fish Seafood Restaurant at Ao Nang Fiore Resort is the place to go, which is romantic but more rustic and relaxed. The romantic ambience is perfect for couples or honeymooners.
Phuket 
If you want a fine dining experience, then Phuket is for you. With an elegant and sophisticated atmosphere and a spent a long time in the tourism industry's limelight, it gives an amazing and advanced choice of fine dining options along with food from around the world to cater to anyone's tastes. Whether it's exquisite Royal Thai cuisine or premium offerings, International chefs from all over the world come to establish themselves on the island.
When you're looking for something special to eat in Phuket, you're spoiled for options. It is a food lover's paradise where international cuisines are served.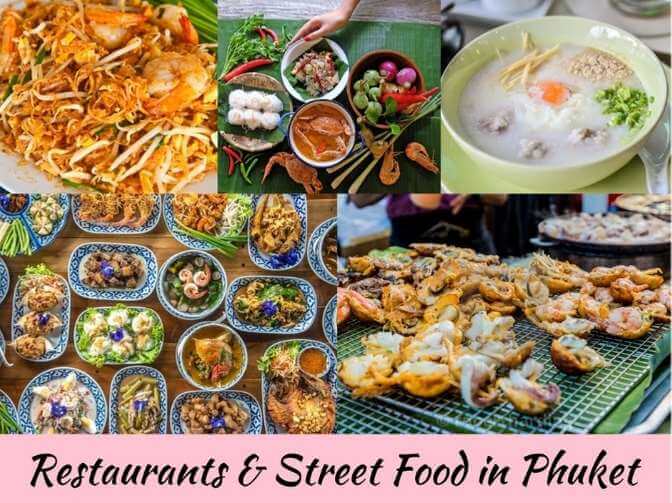 There are many Indian restaurants in Phuket to satiate your desi taste buds. Some restaurants to try include Raya Restaurant, which is frequented by celebrities and royals, Blue Elephant for the best fine dining in town, and Mom Tri's Kitchen for a romantic dinner overlooking the Andaman Sea.
You have fast and easy food with tons of bites. Variants of cold coffee on the street-side stalls, and street vendors offering all kinds of late-night delicacies, from chocolate pancakes to fresh fruit, are worth trying.
Activities And Adventures Of Krabi Vs Phuket
Both destinations offer very similar attractions. While they both have many similar activities, here are some activities that we'd recommend you do at each destination. Phuket has the luxury of already being an established tourist hotspot, which means it can offer more unique activities than Krabi. So, Which is better Phuket or Krabi, when it comes to adventure?
Best Outdoor Activities in Krabi, Thailand
Krabi offers fearless or bold experiences that introduce with nature. This area is for nature lovers & wilderness enthusiasts. Krabi's natural attractions and jungle-covered interior make for the most adventurous vacation. The area offers jungle trekking, rock climbing, island-hopping, and kayaking.
Adrenalin junkies
The range of activities, there are  ATV excursions, Off-road dirt biking, White Water Rafting, Rock climbing, and zip-lining can all be found in Krabi.

Tree-top Adventures
Krabi for a family holiday, Krabi plays a vital role when it comes to adventuring around. If you do not go for the Tree Top Adventures at Ao Luek, you have not completed the 'adventures to do in this life' checklist.
Khao Lak
Located in the Takua Pa district, Khao Lak is the best spot for those who are crazy about nature safari. Khao Lak is known for its gorgeous beaches, eminent museum, and its mesmerizing surroundings.
Scuba Dive
The province also has several top-class diving destinations, which are great places to explore marine fauna and tropical fish.
Rock climbing
At Railay beach provides avid adventurers with towering limestone cliffs, stunning sea views, and plenty of opportunities no matter your experience.
Fishing
Fishing in the Andaman Sea is also a lifetime experience.
Thung Teao Forest National Park
Thung Teao Forest National Park is perfect for all wildlife lovers. You can visit the Emerald pool in this national park or just walk around with the colourful flowers and stunning bird species.
Krabi also offers quad biking, go-karting, bungee jumping from its limestone cliffs, and snorkelling at the 4 islands of Koh Poda, Chicken Island, Koh Tub, Koh Mor. which are more fun and adventurous.
Phuket
Phuket has a whole range of water sports to choose from.
Scuba diving and Surfing 
If you're a confident swimmer, you can enjoy Scuba diving to find out about the vibrant marine wildlife. You can also go surfing on the waves.
Parasailing
One of the must-do activities for thrill-seekers is parasailing. With such an expansive coastline, parasailing gives you a breathtaking view of Phuket from above. If you'd like to see clear waters and reefs from up above, try parasailing at Banana Beach, Coral Island.

Jet skiing or sea-walking
Banana Beach's also great for those of you who want to try jet skiing or sea-walking.
Phuket offers many fun and thrilling adventures. Zip-lining, bungee jumping, water zorbing, ATV Riding, and more await you in Phuket.
Snorkel and Kayaking
You can also try snorkelling in the shallow depths of the beaches or go sea kayaking.
Fun and thrilling adventures
Phuket offers many fun and thrilling adventures. Zip-lining, bungee jumping, water zorbing, ATV Riding and more await you in Phuket.
Cultural view and heritage
Want to explore Phuket Town's best way is Klook's Phuket Heritage Walk which will bring you through the Sino-Portuguese architecture of the area. You'll get to visit the Chinpracha House, a mansion built in 1903, and Thai Hua Museum, which was once a Chinese language school where you'll learn more about the culture and history of Phuket, which is perfect if you're travelling with your kids as they can learn a thing or two.
Spa
Phuket and Krabi have several massage chains that provide affordable spa packages. So you don't have to break the bank for total satisfaction. It will surely feel good to relax and unwind in the comforts of a professional therapist.

Accommodations – Krabi Vs Phuket
Krabi
Krabi houses are budget-friendly when it comes to accommodation. In Ao Nang and Klong Muang, you will find the largest choice of hotels as well as the most luxurious resorts. The serene town of Railey is known for its more relaxed and remote accommodations. You can find many resorts as well as hotels that are quite distant from the crowds of tourists.
Best place to stay in Krabi, Thailand
If you are looking for absolute peace and isolation, you will find it in Krabi more likely than in Phuket.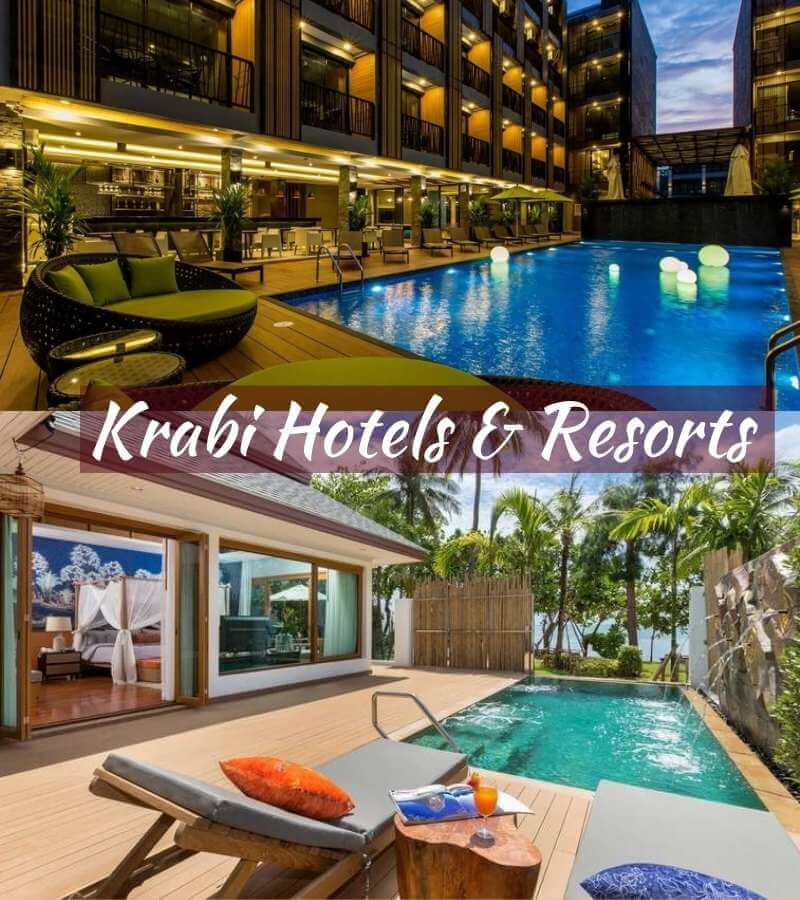 Phuket
Phuket is famous for tourists, and it has more hotels than Krabi. You're assured of finding more choices of service. You will find more accommodations in Phuket (the island has some 300 accommodations) for families, honeymooners, and solo travellers. The hotels are luxurious; there are cosy guesthouses and resorts on the island suitable for those on a budget.
There are some truly outstanding resorts and hotels in Phuket, offering stunning views, spacious accommodations, comprehensive facilities, and service, among other benefits.
Best Place To Stay In Phuket, Thailand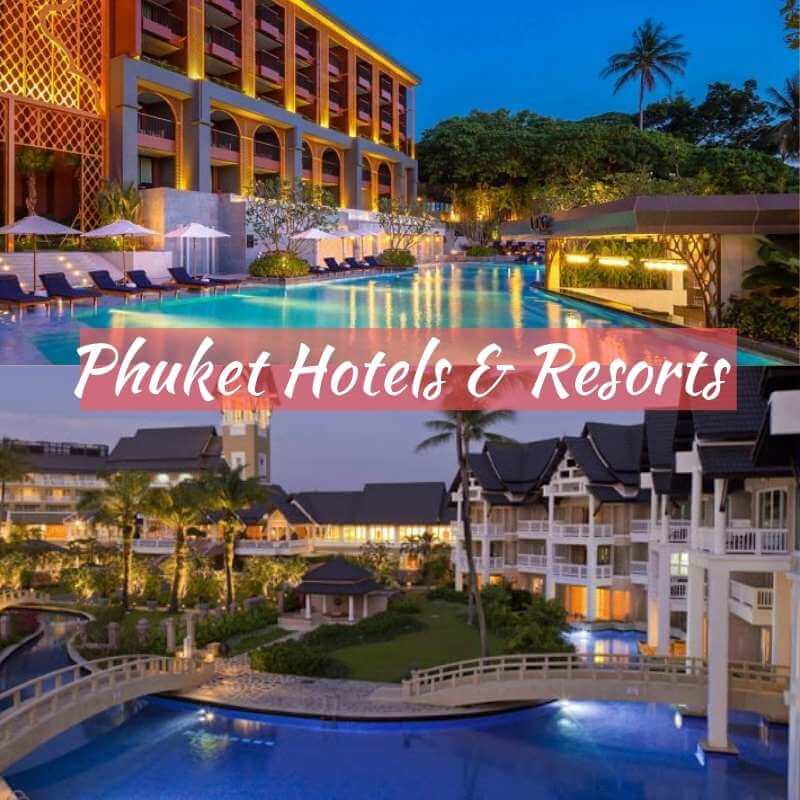 People and lifestyle Of Krabi Vs Phuket
Krabi
Krabi is spectacular. Its affordable accommodation, relaxed nightlife, and easy-going atmosphere give it a lot more "Thai" look.
Krabi Culture is more natural. Must-sees places like the iconic Emerald Pool, beautiful groves in the area's national parks, and its pristine coastline. Most of Krabi's best things to see are natural attractions, which the area has a lot to offer.
Krabi shops are famous for handicrafts. You can easily find it in its small shops and markets in spades, local wares, and handicrafts. There may not be as many sources, but you're more likely to find something unique and rare.
Krabi scenery is famous for Wildlife. You are canoeing through the virgin jungle on rivers or cruising on an island-hopping adventure. The scenery at Krabi is close-up as well as rough. Only a few viewpoints provide a high perch for you to enjoy the breathtaking scenery.
In Krabi, Tuk-tuks and taxis are also great tourist options. The easiest way to travel around Krabi is by bus and minivan. As Krabi comprises over a hundred small islands, a ferry or boat is another necessary form of transport. From the providence, you can take smaller boat taxis also connect the coast with services running along with Ao Nang, Krabi Town, Ton Sai, Railay, and Phra Nang. Also, you can get a ferry to Phuket, Koh Lanta, and Koh Phi Phi easily from the pier in Krabi Town.
Phuket
Phuket is a cultured Thai destination. You may surely enjoy it on an inexpensive budget. Still, it also attracts a fashionable crowd from its high-end hotels, shopping malls,  yachting marinas, fine dining restaurants, and fancy clubs.
Phuket Culture is more Historical. Phuket has become a hotspot for tourists for its long and interesting history. The vegetarian Festival is unique to Phuket, also many festivals and celebrations are held in Phuket. If you want you can explore the colourful streets of Phuket Old Town and the architecture of Sino-Portuguese, beautiful temples and shrines.
Phuket Beach resorts are small enough to roam around on foot, and most hotels are located close to beaches, restaurants and shops.
Phuket is famous for its malls. The island has a variety of large shopping malls that carry big-name brands, as well as a range of small boutiques that sell trendy designer fashions, a paradise of a shopaholic like Bangkok.
Phuket scenery is magnificent. You can enjoy great views of the island there is also a good number of high points along the length of Phuket from which Wonderful scenes deliver full coastal panoramas.
In Phuket, Tuk-tuks are a popular vehicle to get around the island, due to their small size only appropriate for small periods of time. Local buses are also a fun way to get around Phuket. They're known as songtaews and tend to be painted bright blue so you can easily be recognized, with their address, information, location in  English written on the outside. These buses will stop anywhere you want.
Nightlife Of Krabi Vs Phuket
Krabi
Bars & Beach Parties
Krabi's nightlife is not as lively as Phuket. Lifestyle and nightlife here is practically non-existent. But among that, you can take full advantage of the beach, with many easy-going party venues where you can also enjoy the lapping waves right by your drinks.
Best nightlife spots in Krabi: Sunset Bar, FuBar, Boogie Bar, Ao Nang Center Point, Tew Lay Bar.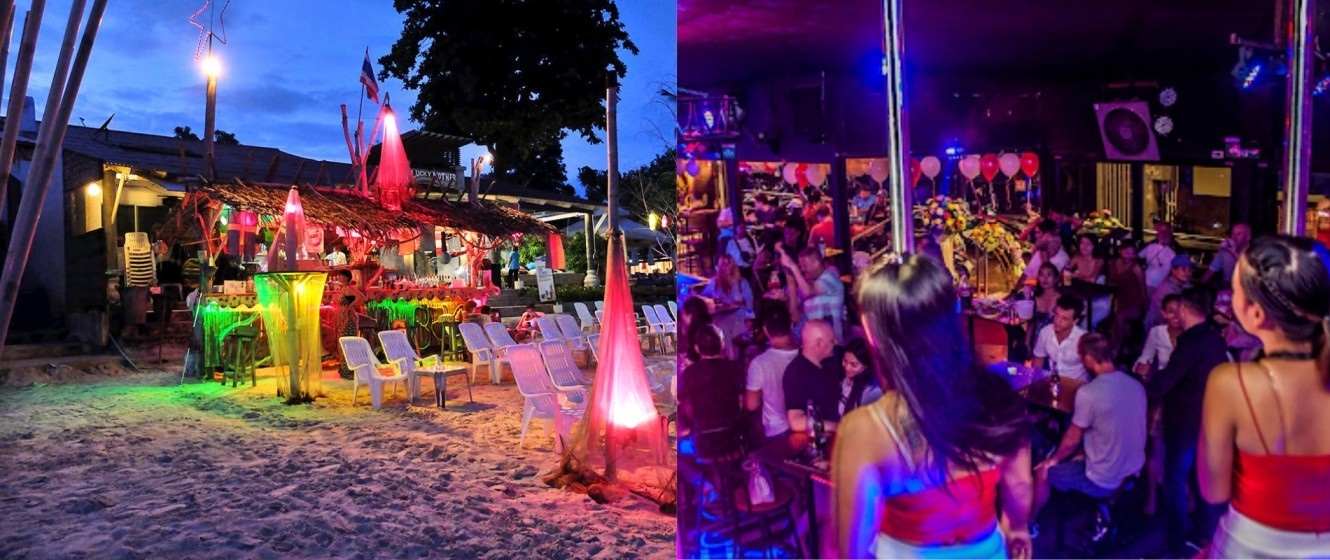 Railay beach is a more relaxed party atmosphere with people dancing and drinking around the fire or on the beach you can make new friends too. Ao Nang has a few bars that mimic a club with live music on the weekends.
Performers performance on the beach, listening to live acoustic music, sipping cocktails at a beach bar, or dancing on tables. It has some good Karaoke bars on Maharat road. The revellers enjoy all-night beach parties.
Phuket
All about parties
Phuket has a very different nightlife, each hosting diverse atmospheres in different areas with loud music, bright lights, and cheap spirits. All the bars on this strip are outdoors allowing each of their music choices to blend into one loud chaos of confusion. The central party of the island is undoubtedly Patong, on Bangla Road, 500 meters long.
Best nightlife spots in Phuket: White Room Nightclub, Soi Bangla road, Siam Niramit Phuket, Phuket FantaSea.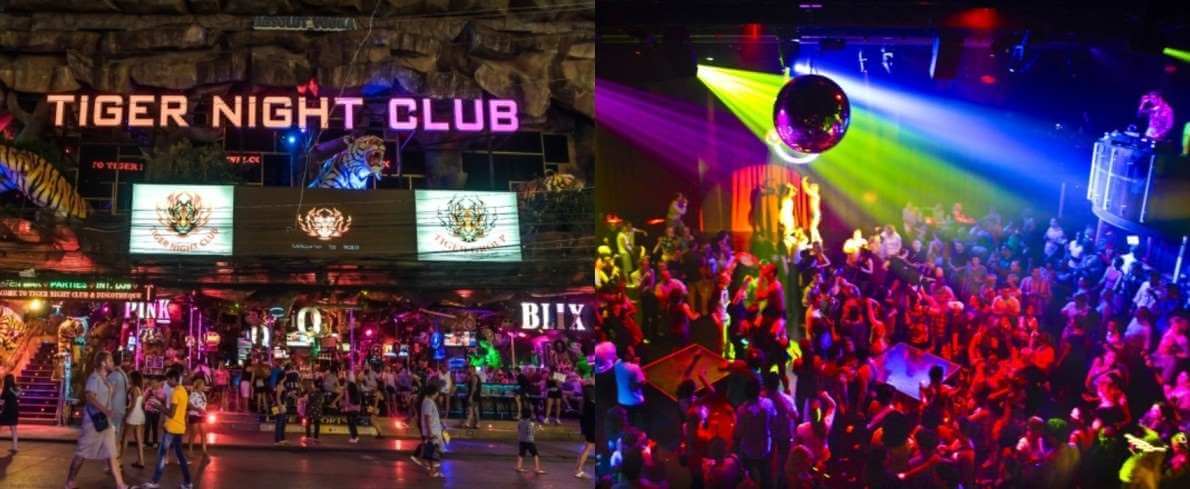 Ladyboy Cabaret Shows at Phuket Simon Cabaret, Go-Go Bars in Patong beach, Gay bars in Paradise Complex, bars are occasionally separated by corner stores, restaurants, and gift shops giving visitors no reason to leave for the night. So Phuket's nightlife is incredible.
Worth the Money – Krabi Vs Phuket
Both Phuket and Krabi are generally affordable places to visit. Some things will cost you more in one location than in another, and Krabi can have more options at the bottom of the price scale.
Krabi is slowly gaining popularity; it maintains its competitive pricing to give you the best of a budget-friendly tropical paradise without inflated tourism costs.
Phuket offers more at the top, but food, drinks, lodging, transportation, and attractions on this island capture entrance of tourists. In Patong, everything from transport to food costs can be pricier than anywhere else. If you compare them to prices from Western countries, it depends on your own lifestyle.
Well, depending on your holiday style, group, and budget, one may be better suited than the other. The kind of holiday you're hoping to enjoy what kind of traveller you are. Both Phuket and Krabi are wonderful places to travel, each with its own unique views that make them great tropical destinations.
The Krabi is excellent if you want to relax or play in a natural environment. The island offers an experience rarely found in the tourism hotspot of Thailand, among wild mangroves and beautiful beaches.
If you want a sophisticated vacation or a well-developed destination, Phuket is for you. The island is popular with groups of friends, families, and couples for its choice of fun activities and high-quality infrastructure. Phuket is best to have a night out drinking. The island is popular with groups of friends, families, and couples for its choice of fun activities and high-quality infrastructure.
FAQ
How far is Krabi from Phuket?
By land, Krabi and Phuket are 180 kilometres apart, and the distance is three times shorter by sea.
Which is better Phuket or Krabi?
If you are looking for a well-developed place with all the facilities, then Phuket is the place to be. On the other hand, if you want to enjoy the bucolic nature and laze around in the natural setting, then Krabi is the best choice.
Are Krabi and Phuket the same?
Krabi and Phuket are two different provinces that are now the most popular places to visit in Thailand.
Why is Krabi famous?
Krabi is famous for its amazing karst scenery, and Tiger Cave Temple, or Wat Tham Suea in Thai, is a series of temples with a beautiful Buddha statue just 1,247 steps up to the top of a mountain.
How long is a boat ride from Phuket to Krabi?
There is only one ferry that offers its services between Phuket and Krabi, which is provided by Phi Phi Cruiser. The services are rendered seven times a week, and it takes around 3 hours and 30 minutes to cover the distance.
There is no doubt that Krabi is a place worth visiting as it offers a beautiful setting amidst nature where you can treat your eyes with the view of blue waters and tall green trees.
How many days do you need in Krabi?
For Island Hopping in Krabi, two days will be enough whether travelling with friends, family, or alone.
How many days in Phuket is enough?
If you want to have the best look of Phuket, then make sure that you spend at least four days but if you are on a tight schedule, then 2-3 days are enough.
Is cab available in Krabi?
You will find no cab services in Krabi, so you have to get around via buses and motorcycle taxis.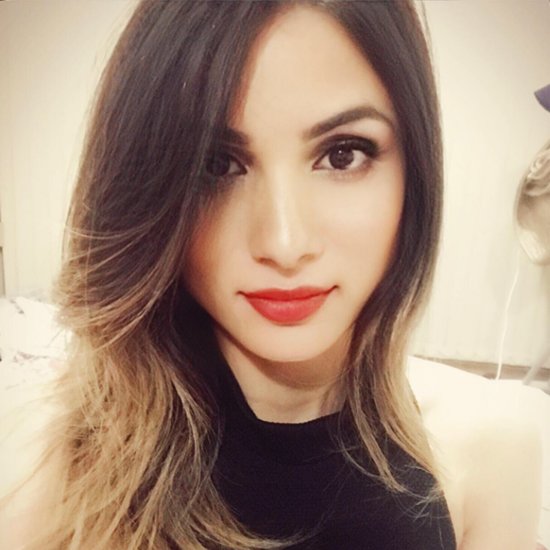 Hello, and welcome to Travel Crog, a site where I share my travel advice for your dream vacations. My name is Molly Martin, and I'm the founder and editor-in-chief of this site. I have a passion for travelling and exploring new destinations, and I want to inspire you to do the same. Six years ago, I left my job as an HR professional and embarked on a three-month trip around the world. It was an amazing experience that changed my life and perspective. Ever since then, I have been travelling as much as I can, and writing about the best things to do, see, and eat in every place I visit. Whether you're looking for a city break, a beach getaway, or a mountain adventure, I have something for you. Travel is not only fun, but also empowering and enriching. Join me on my journey and discover the world with Travel Crog. My motto is: "Life is short, travel more."