Vietnam vs Thailand
— Which one to pick? Deciding between traveling To V
ietnam or Thailand
is a big dilemma. I say the best solution would be to visit Thailand and Vietnam both, without needing to choose at all, but that's not always possible.
They're almost neighbors, Vietnam and Thailand share many similarities. The Climate is usually warm, and so are the people, with greenery dispersing as far as the eye could see.
In this guide, we'll list arguments in favor of both of these countries so you can decide which country will be more suitable for your visit
.
However
, you can't make a wrong decision as both of these countries are fantastic. Whatever you choose, chances are you're going to want to see another one as soon as possible.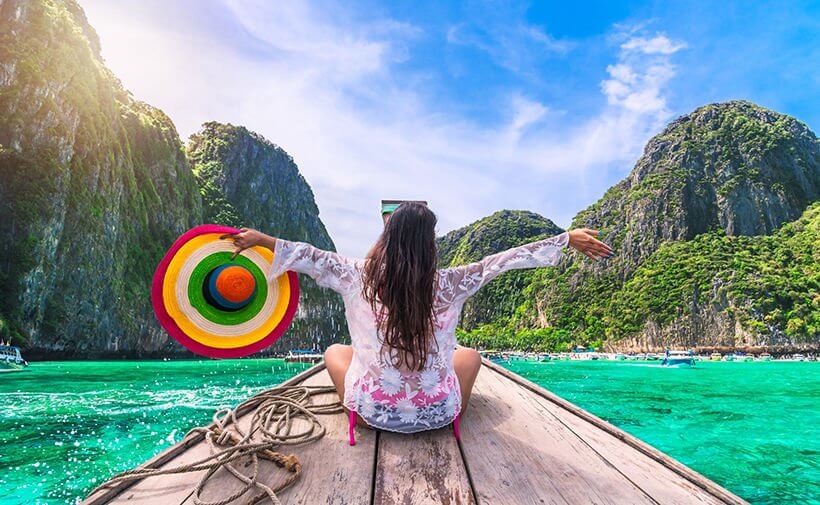 Vietnam vs Thailand Compression:
Vietnam
Thailand
Winner
1. Culture and history

 Culture inherited from the French colonial period.
The huge distinction between the north, central, and southern areas of the country.
The footprint of the colonial age remains visible.
 Forbidden City or the Imperial Tombs, part of the world heritage site.

The dominant religion is Theravada Buddhism
Lots of historical landmarks.
Customs are heavily influenced by the western lifestyle.

Vietnam
2. Convenience of travel

Fairly good air transportation.
Country roads and the railroad system are not as complex.
Day-long trips across the country can be very tiring.

Developed tourist traffic, airports, and travel routes.
Easier and faster access within the country using iconic 'tuk-tuks'.

Thailand
3. Cost & Currency

Very much budget-friendly.
Accepts both USD and Dong.
Local vendors prefer dong. Hotels accept USD.

Very much budget-friendly.
Bahts are the only acceptable currency.

Equal
4. Travel experience 

More unique things to see and explore.
Diverse landscapes and authentic local experiences.
Ancient towns and amazing vistas.

Beaches and partying.
Tourists have a simpler time fitting in.
Buddhist temples and festivals.

Vietnam
5. Beaches

Simple beaches.
Less crowded and less expensive
Beach condition: Nice.

Luxury beaches and resorts.
World-famous vast beaches.
Offers various off-island activities.

Thailand
6. Weather

Four different seasons.
Temperature drops in the mountainous regions.

Warmer on average.
Climate is tropical.

Equal
7. Food

Food for everyone's tastes.
 The mixture of cultures is reflected in their culinary trends.
Can dine like royalty at a very cheap cost.

Infamous  Thai cuisine.
Classic noodle dishes.
Reasonable.

Vietnam
8.  Tourist Satisfaction
Thailand
9. Safety

Some may face cheating issues. (mostly in the new year).

More issues with cheating.
Thefts.
Porn deals.

Vietnam
1. Your Location and Convenience to Travel
To determine which location is more suitable for you, it's essential to look at where you are coming from. When it comes to budget travellers, convenience is the most important element. Cause we want nothing but to enjoy an easy-going vacation
2. Your Budget
Both of these destinations are very much
wallet-friendly
. But the major differences come down to the price of the plane ticket, food, and lodging.
3. Preferred Type of Holidays
Before Determining your finances, you need to set up your priorities. This is most likely where the two countries disagree the most.
Both Thailand and Vietnam have a lot to offer if you are considering 'the beaches and relation' or city exploration
.
Even so, you'll find one of them more to your preferences.
The cultural background is where these countries diverge the most. And so the
overall
atmosphere will
certainly
nudge you in 1 direction.
4. Currency Conversion
Currency is another thing to keep in mind whenever you are traveling abroad. Both nations have their separate currencies. But you can
eliminate
using dollars in Vietnam. Thailand only deals in Thai bahts (THB), so remember to exchange currency before heading out.

According to Numbeo.com, a price comparison website, a single person can live in Bangkok on about $657 a month, plus about $334 for a one-bedroom apartment outside the city center as of October 2023.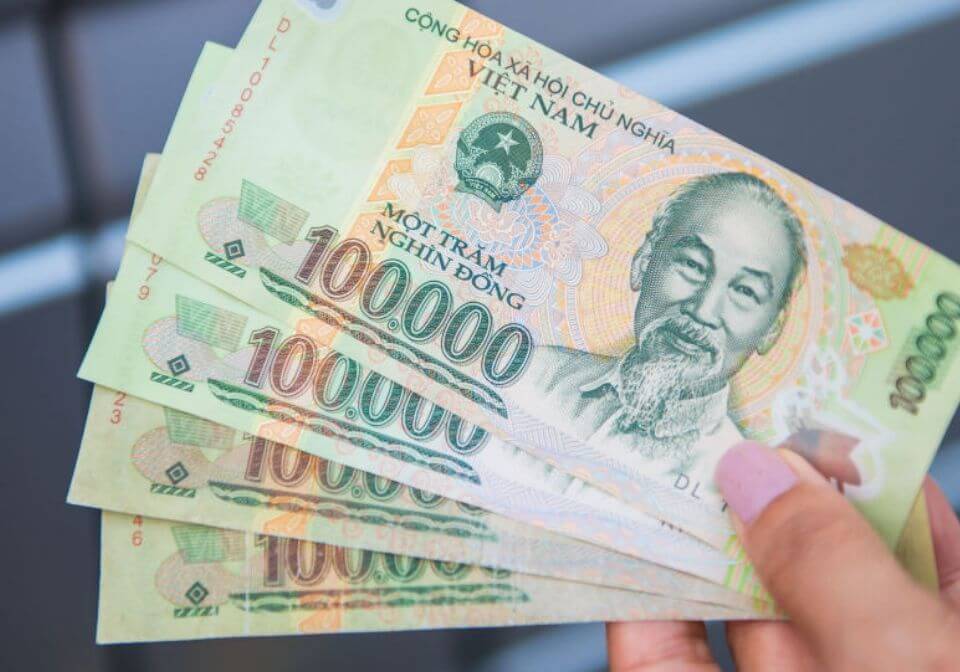 5. Visas
Traveling To either of these countries will need a separate visa. While not very difficult, obtaining a visa is somewhat more complicated. Thailand allows a 30-day visit for those citizens of the US, Australia, and most EU countries, with no visa. This can be a major advantage.
You can
just
book a flight and be on your way, without having to worry about getting appropriate documentation
.
6. Preferred Weather
Weather is another element that can affect your selection.
Thailand runs a little hotter. Seasons are less pronounced here. And the weather is
mostly
warm throughout the year with varying levels of rainfall.
Vietnam has a more diverse climate. Four different seasons are common here but not throughout the nation.
7. Food
Thai Food selection is somewhat more varied and quite famous across the world. On the flip side, Vietnamese Food cost is a little cheaper, but you can't go wrong with either.
Tours & Things to do hand-picked by our insiders
You will not make it much in Thailand without having the taste of the delicious curries or their hot shrimp soups
.
The Food in Vietnam is actually tremendous and a steal. The food here is even more spicy and full of fresh herbs and distinctive local tastes. If you are a food-lover who wants to spend as little cash as you can, Vietnam might be the better option here.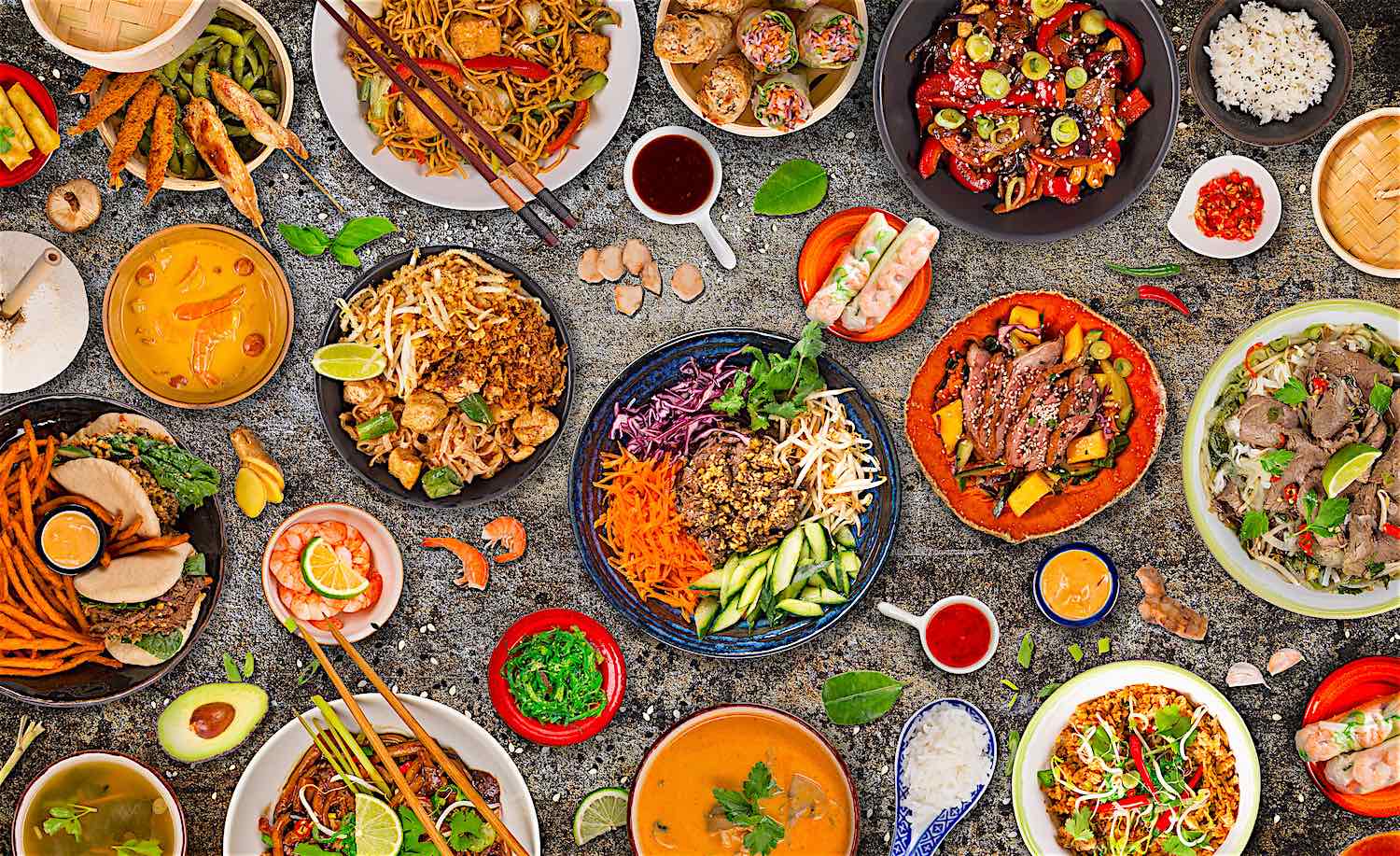 8. Safety
Safety is also an essential consideration for any trip, especially the one into unfamiliar territory
. You can read other people's remarks and negative opinions on the internet. But always remember that nothing you read is representative of any country.
Both Thailand and Vietnam are
mostly
safe countries, and scams or petty thefts would be the most frequent kind of crime
.
Thailand vs Vietnam  – Culture
9. Thai Culture and Religion
Due to the nation's larger focus on tourism and its western influences, it ought to make for an easier transition
. Thailand is a constitutional monarchy.
The dominant religion is Theravada Buddhism, where monks have a pretty high social standing
.
People, In general, like to have fun and party and are very enthusiastic about the local cuisine.
For party-goers, it's pretty easy to find out suitable entertainments, especially in the capital, Bangkok
.
There are lots of historical landmarks in Thailand. The country ranks among the very important Buddhist cultures in Southeast Asia. Besides the temples in Bangkok, the northern capital, Chiang Mai is also a thing of beauty. It contains a walled-off old town, full of temples and other monuments.
Also ancient cities and towns like the Town of hôi, Ayuthaya, and Sukhotai, the old capitals, house a few of the ruins of the world heritage temples
. The plethora of Buddhist temples and spiritual imagery overlooks Thailand. And it will excite you the most if you are into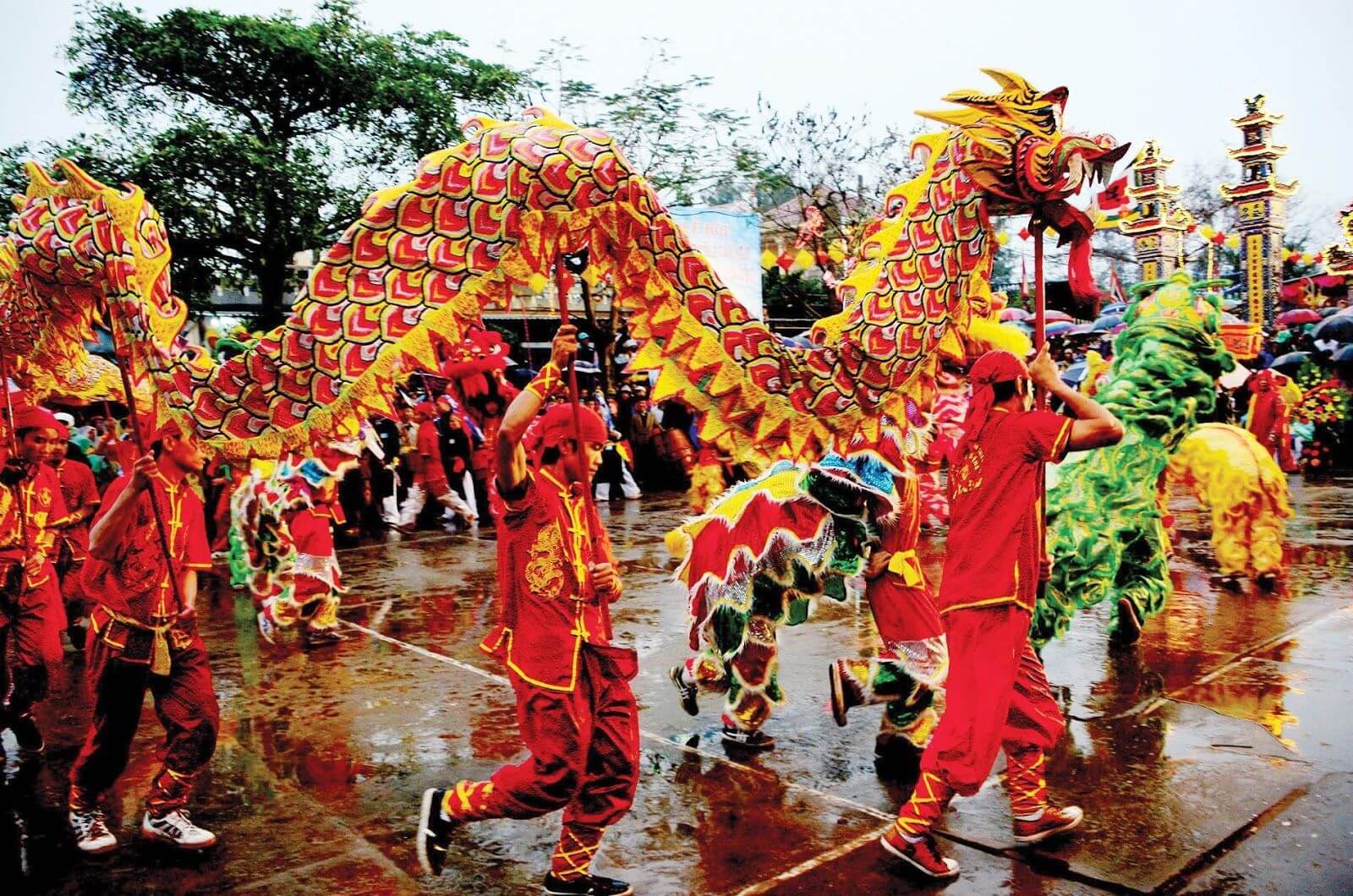 10. Vietnamese Culture and Religion
The Chinese occupation left a lasting impact that can still
be felt
in the country today.
Their colonial past is evident in several foreign influences that are now a part of the Vietnamese culture
.
Confucianism and the worship of Taoist deities became prevalent during the job, and remain popular thus far
.
If your goal is to immerse yourself
fully
in international culture and setting, central Vietnam could be a much better alternative
. Many identifying Vietnamese customs are attractive to travelers from non-Asian nations.
Because of the Vietnam War, there is some animosity towards westerners in the northern areas of the country from older residents
. Yet, you are a lot more inclined to find welcoming faces where you go. There's also a huge distinction between the north, central, and southern areas of the country.
Ho Chi Minh, the southern metropolis, is more Cosmopolitan and contemporary. In the downtown area, the footprint of the colonial age remains visible in its own buildings. There it is possible to go to the Forbidden City or the Imperial Tombs, also part of the World Heritage Site.
12. Vietnam vs Thailand – Transport, and Convenience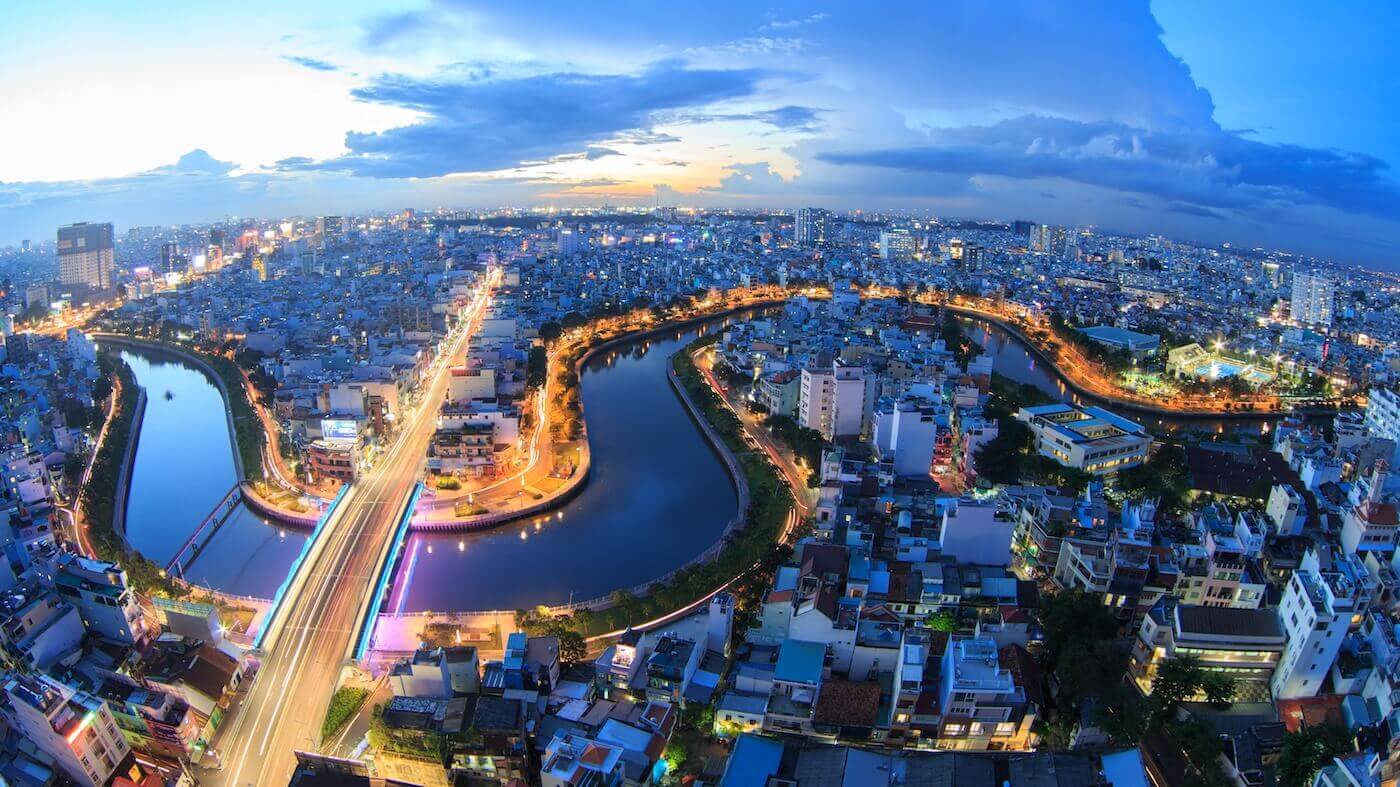 In terms of
convenience, Thailand usually comes out on top of

tourist destinations

. As a nation with more tourist traffic, airports and travel routes are also more developed.
Both local and international transport is convenient and can even be enjoyable if you decide on using iconic 'tuk-tuks'
. There may be a mix of good and bad tuk tuk drivers in Bangkok. We advise to negotiate the tuk tuk fare beforehand.
More tourism means more chances for people. There are many tour services to direct you and finding the right travel service isn't ever a problem.
It is possible to discover the best agencies in Bangkok, Phuket, and Chiang Mai and they are plentiful in most areas
.
Vietnam is fast catching up in matters of transport and convenience.
Since the state sees less tourism than Thailand, country roads and the railroad system are not as complex
.
Their air transport is already good.
As the tourist industry is getting bigger every day, it is only a matter of time until the other procedures of transportation
are brought
up to speed
. The most noticeable inconveniences are the day-long trips across the country.
With greater infrastructure, this issue will diminish
radically
, but it is still not a deal-breaker
.
What are the International Flights Like?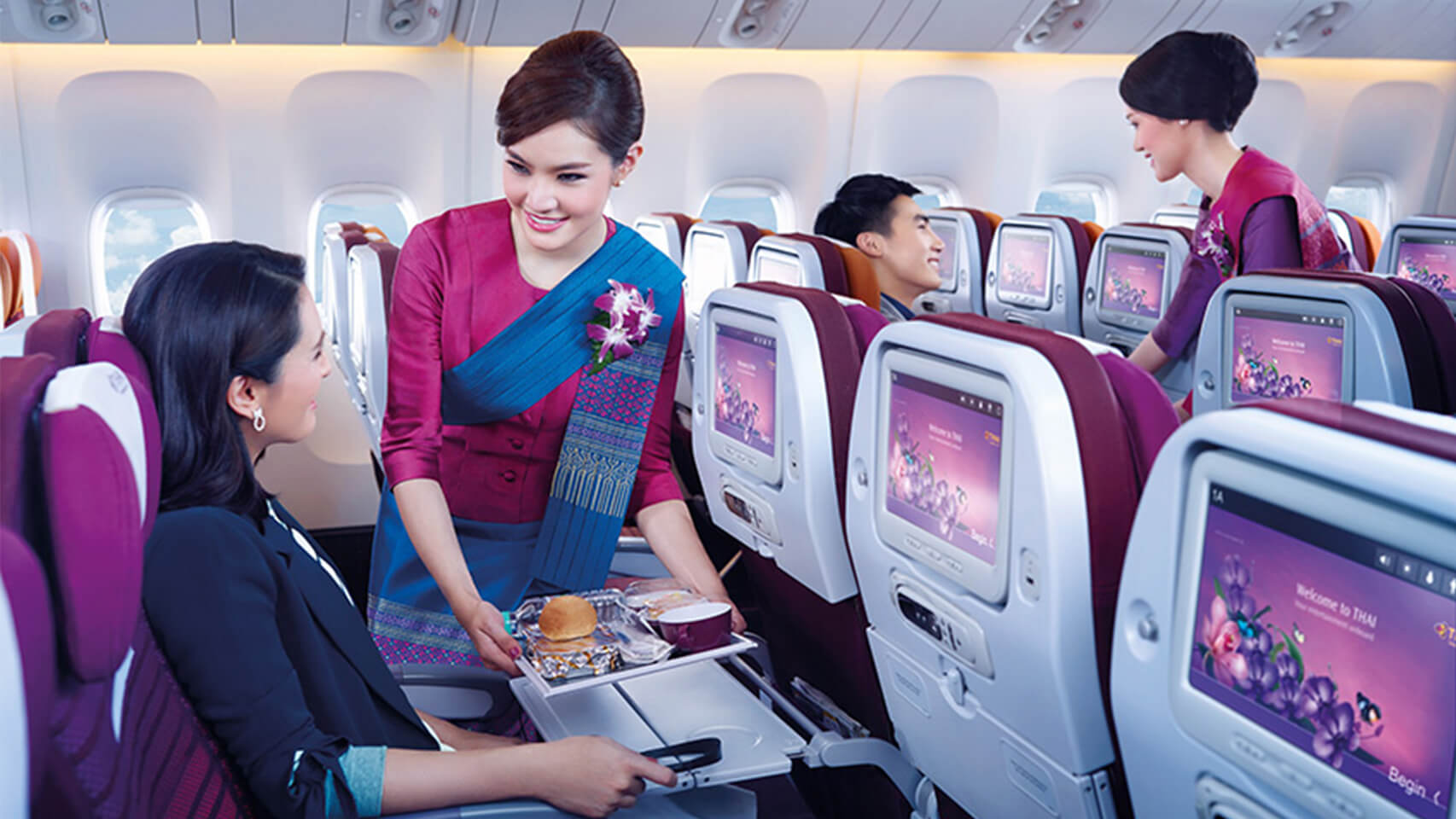 When It comes to international flights, both countries are well connected, but Thailand has more options
. It's connected to more capital throughout the world. Thus it should be simpler to locate a flight that suits you in your area.
The connecting ones are widespread for both nations.
Vietnam Airlines offers the most direct flights of all the regional airlines and will be the nation's official carrier
.
However
, Thailand has more links from all over the world.
What About Domestic Travel?
The two Countries have great domestic flights between major cities.
This is also the ideal choice when going across the country and the most convenient one, especially in Vietnam
.
For Thailand, both air and land are
equally
viable. In reality, the Suvarnabhumi airport in Bangkok Is among the busiest airports in all of Asia. The trains and buses can also be in good shape, with a few offering snacks and Food on the way. Trains are somewhat worse off and slower than buses. But it's a fantastic option for longer stays.
13. Immigration & Visas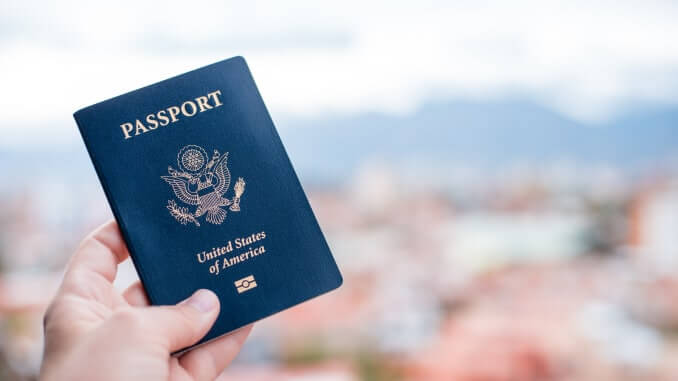 We mentioned before, for many nations, Thailand does not need a visa if you're staying less than 30 days.
This is a big plus as most holidays fall under that class, which means you won't have to think about anything before departing
. You can also submit an application for a Thailand visa if you prefer to have one
just
in case.
For a Vietnam visa, you will find a couple of ways. The main option is moving through the Vietnamese Embassy or the Consulate. Or you can also submit an application for a Visa on Arrival or an E-Visa. The final one is a recent addition that enables visitors to apply for a month-long visa for one entry to Vietnam. And it should cost you $25 at the immigration platform.
14. Currency Conversion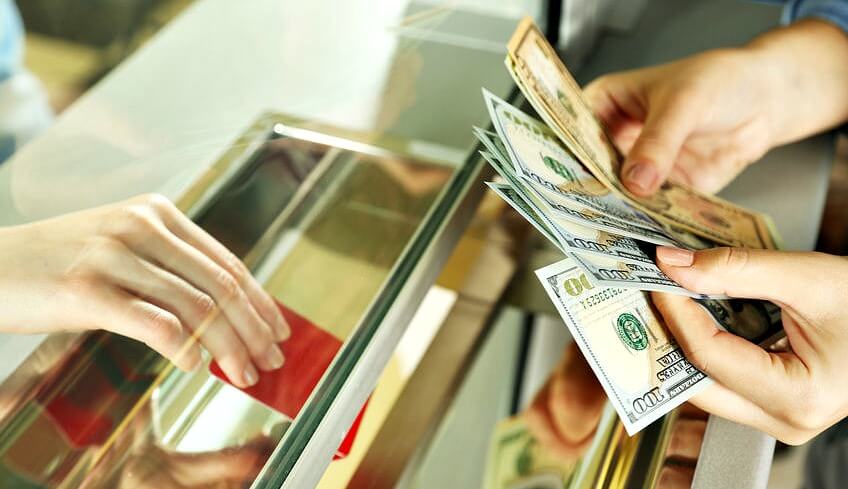 When It comes to pricing, the two countries are rather
reasonably
priced.
As developing countries, Vietnam and Thailand both offer excellent deals on flights, lodging, food, etc
.
As the cost of labor is low, so is the cost of everyday products. You most likely won't have to spend much to have a fantastic time in either of these countries.
You also won't have any issues exchanging money. In Vietnam, you can
eliminate
using USD for bigger purchases, but we
advise
some VND on you
just
in case.
For smaller trades like having a taxi, the driver might calculate the price depending on their own dollar prices, and don't expect any change
.
It is Ideal to swap money while you're In major cities or in the airports upon landing. There are ATMs out there in the two states, but you'll likely get worse conversion rates that way.
In Thailand, bahts are the only acceptable currency. Exchanging is
just
as easy, and local shop owners will also give you the dollar cost equal.
There are exchange booths you can visit in bigger cities, but it's still better to use the airport to get conversions.
15. Vietnam vs Thailand Costs: Accommodation & Food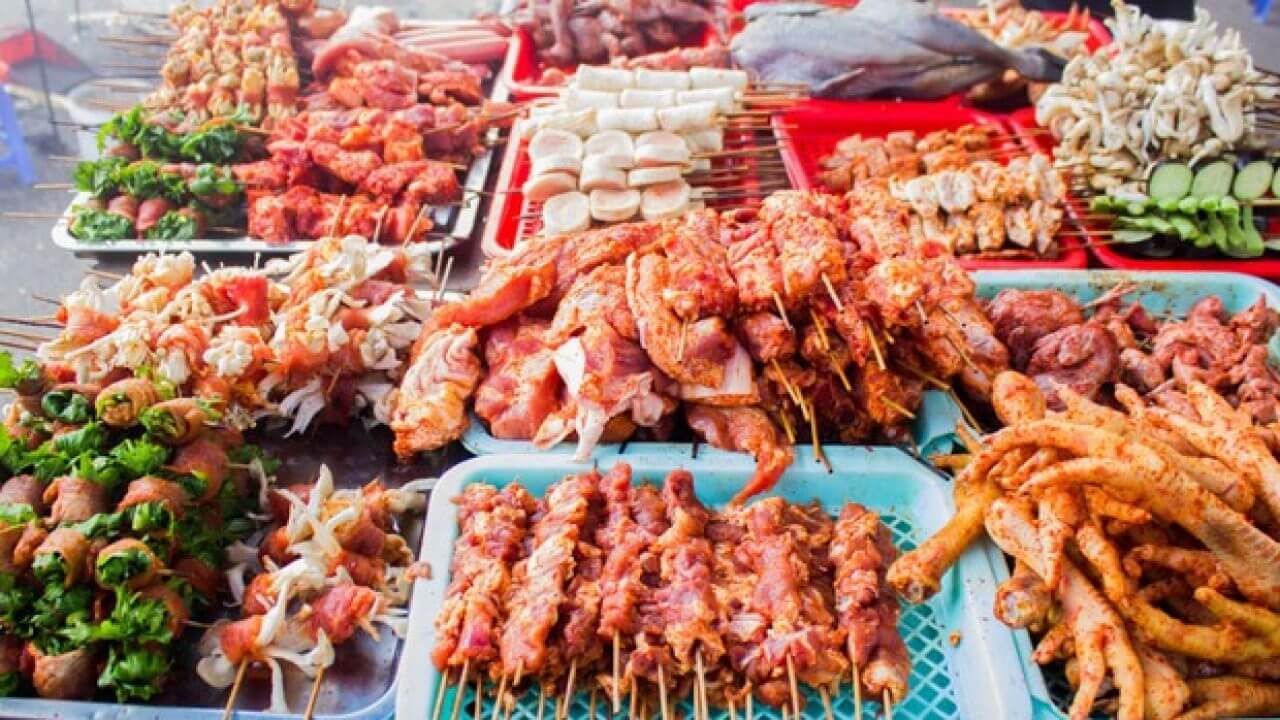 Like everything else, the prices of lodging and meals especially are very low for what you are getting
. Vietnam tends to be more affordable and more suitable as the meals are easier to eat on the move. 
Vietnamese Food will be among the highlights of your visit.
Vietnam
is characterized by
having a mixture of cultures, and this
is reflected
within its culinary trends
. It is Food for everyone's tastes. It's not very spicy, and usually contains fish sauces and plenty of veggies.
Another factor of Vietnamese cuisine is the French influence. The coffee culture came in from the
French colonialism in Vietnam
. It makes Vietnam different from most S
outheast Asian countries.
Thai cuisine can be wonderful and unmissable for every trip to Thailand. It consists of pork or poultry meat, vegetables, and herbs in conjunction with rice.
Your visit to Thailand would be incomplete if you do not taste the most delicious fantastic Thai curries, although there are many other regional dishes, such as khao soi, a classic noodle dish you have to try in Northern Thailand.
It is possible to get most of the popular Thai dishes like Pad Thai or Khao Soi, by cooking these ingredients in various ways
.
Great Accommodation Value in Both Countries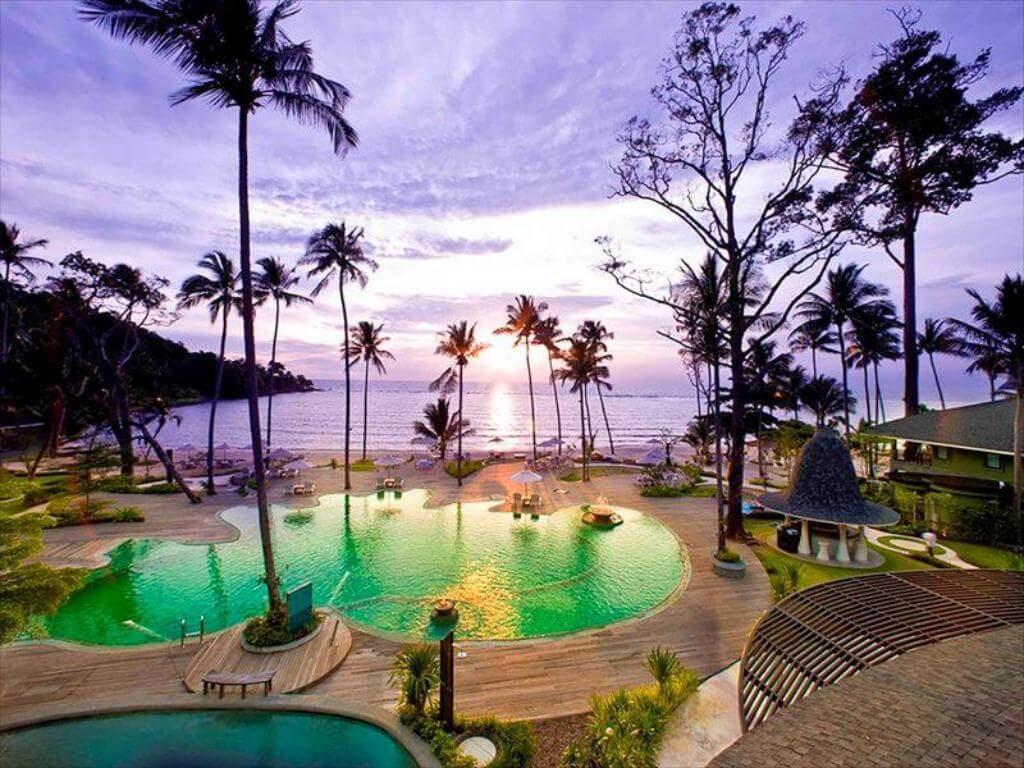 Hotels Additionally offer excellent value wherever you go. The regional 4-star hotels in Vietnam charge approximately $60 per night.
This is
nearly
half the price for a similar international establishment in other Asian countries like Japan or China
.
If you are trying to spend as little cash as possible while traveling in Thailand, there are various guesthouses that focus on quantity over quality
. The range of resorts on choices is huge, and the exact same is true for Thailand.
The choice to spend hardly any is there, but seeing how affordable even the best hotels are, you might too treat yourself to get a few nights
.
16. Vietnam vs Thailand – Traveler Experience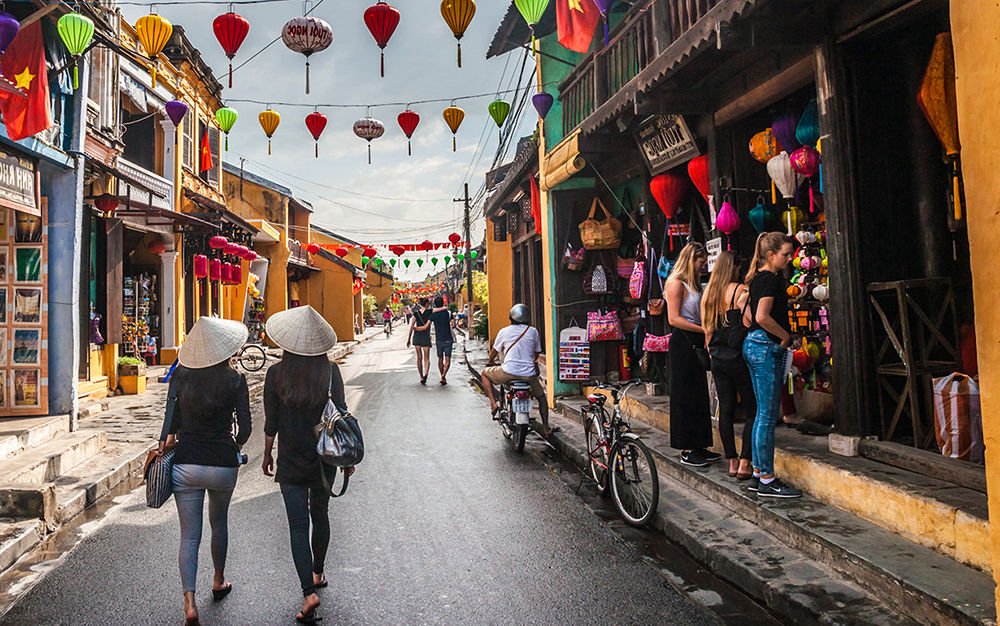 An observer's view, both countries can offer amazing vistas and interesting landmarks
.
While there is some overlap
concerning
the scenery and the air, Vietnam takes the cake as an
overall
experience
.
There are
simply
more unique things to see and Explore, particularly for a western Vietnam traveler
.
However
, if you run from a similar cultural background, your experience might differ. Prices are
overall
lower in Vietnam as tourism still did not take off as much as it did in Thailand.
Beaches and partying, Thailand is
certainly
the best way to go.
The nation is
heavily
oriented towards tourists, and you'll
probably
have a simpler time fitting in
.
Whether this is positive or negative depends
largely
on your preferences, and on the type of feelings, you want the travel to evoke
.
17. Beaches in Vietnam vs Thailand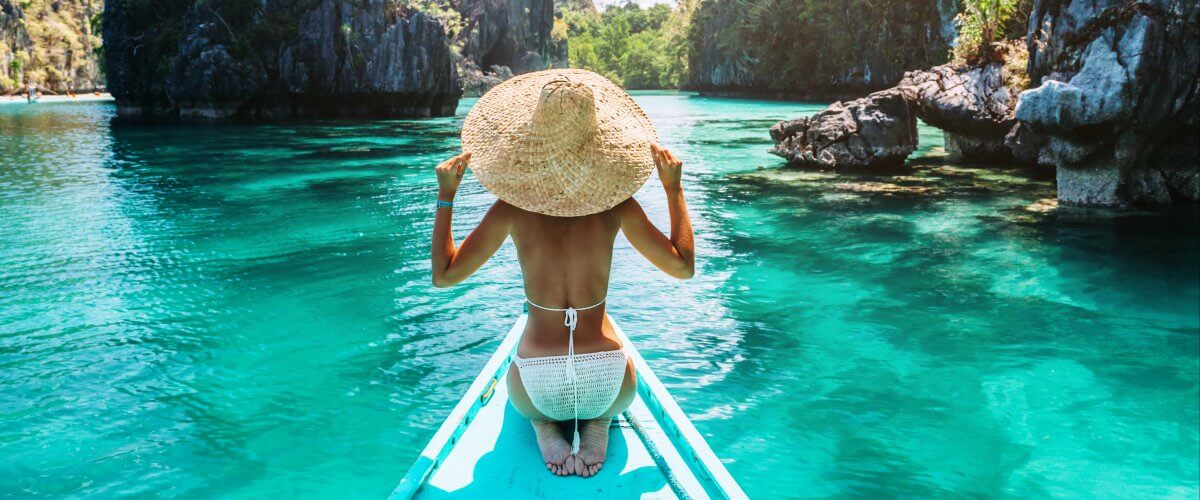 This is one of those areas of a larger divergence between the two countries.
The Shores of southern Thailand have no rivalry in Southeast Asia.
Places such as Krabi, Phuket, and Koh Phi Phi are world-famous and host tens of thousands of tourists every year
.
They offer beautiful beaches and resorts with stunning views that are perfect for honeymoon and romance. Most high-end resorts are elegant, and well equipped with spas, swimming pools, fitness clubs, and other facilities. 
Their selection
really
needs no introduction as the whole nation is a renowned beach hotel
. When enjoying the water and the vast beaches are one of the priorities, Thailand wins here hands down.
As for Vietnam, while beaches are not among its principal selling points, there are definitely a few to choose from
.
The central area has areas like Hoi An the coast, Da Nang, or Nha Trang, the most popular beach in the nation. And at the south, a few hours from Saigon, you have Mui Ne within an alternate beach destination.
Lastly
, the island of Phu Quoc has some of the greatest beaches in the whole country.
18. Nature & Adventure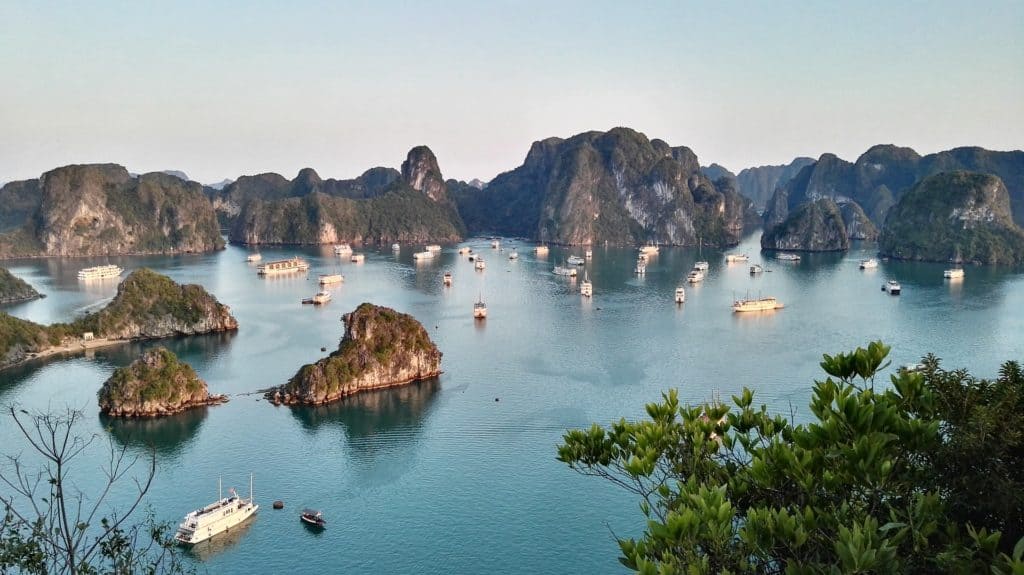 When It comes to natural beauty, picking one over another can be a tough challenge. Both countries are beautiful and guaranteed to leave an impression.
Vietnam
is characterized by
fabulous Landscapes that are part of the world's natural heritage
.
The Ha Long Bay from the north of this country with its underwater mesas is one of the most unique landscapes in the world
.
You can investigate its islets, beaches, and caves during a picturesque cruise around the island
.
Places like M

ekong Delta,

Trang An and Tam Coc in the Ninh Binh province
are made
up of a dense network of lakes, rivers, and towns, with rice fields and cliffs filling out the view
.
The landscapes and nature of

northern Thailand

are e
qually
exuberant and vivid.
The country has a massive assortment of natural parks,
typically
accompanied by exquisite waterfalls
.
The most notable ones are Erawan in Kanchanaburi along with the one in Doi Inthanon within Chiang Mai province
. There are also a few others are in the middle of the jungle, such as the one in Khao Sok.
Proceed further south, and you'll find the renowned southern sea parks.
The most well-known one is
probably
the park at the Phi Phi islands, which is fantastic for diving and snorkeling
.
19. Wildlife Differences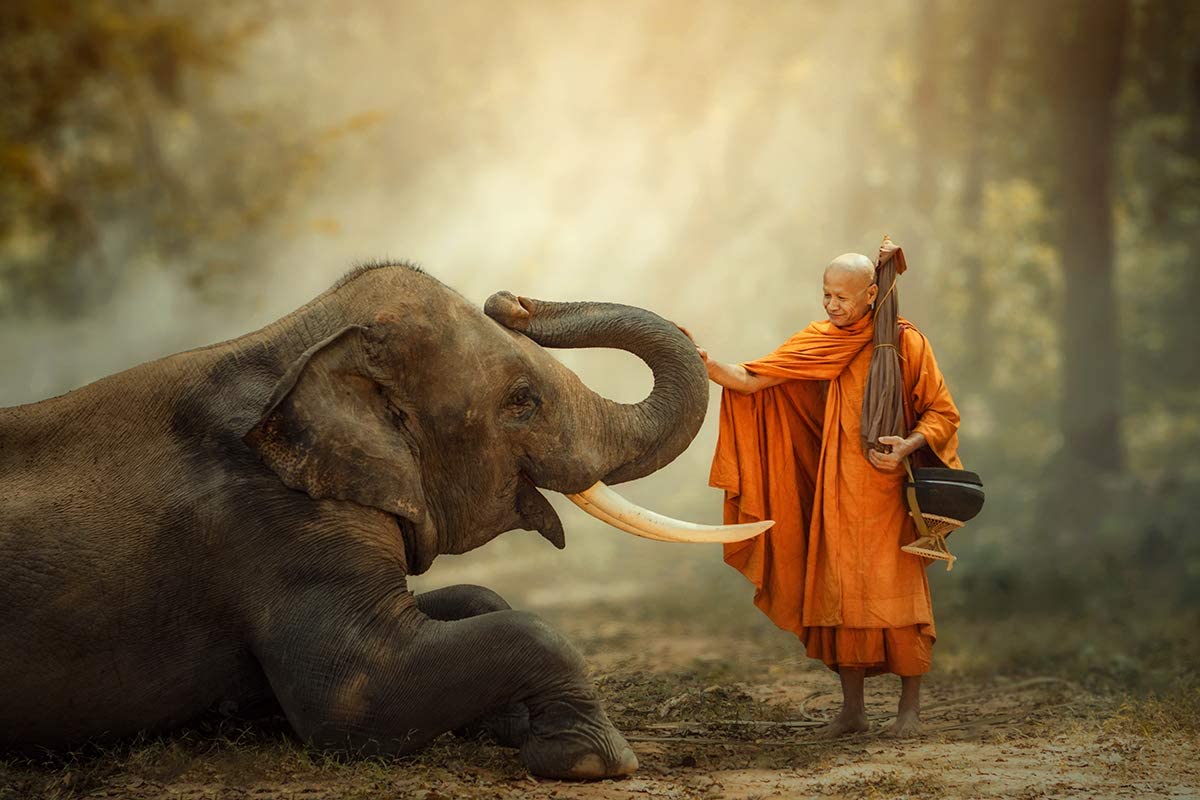 A country with an array of nature reserves and parks, Thailand is a safe bet for animal fans.
You will find some of the most amazing species around the planet in parks like Kaeng Krachan or the Khao Yai harbor
.
Visit these or some other local parks and expect to find creatures, wild elephants, or gaurs, the world's most significant cows
.
There is a Massive assortment of monkey species in the nation, including gibbons, macaques, and langurs
. They
frequently
use zip lines and respective treehouses placed around the area. Vietnam is also no slouch when it comes to wildlife attractions and has plenty to offer.
There
are Varied
biomes within the nation from the Con Dao archipelago to the Cat Tien National Park.
This usually means that people interested in specific animal species have a simpler time locating them
.
20. What's the Weather Like?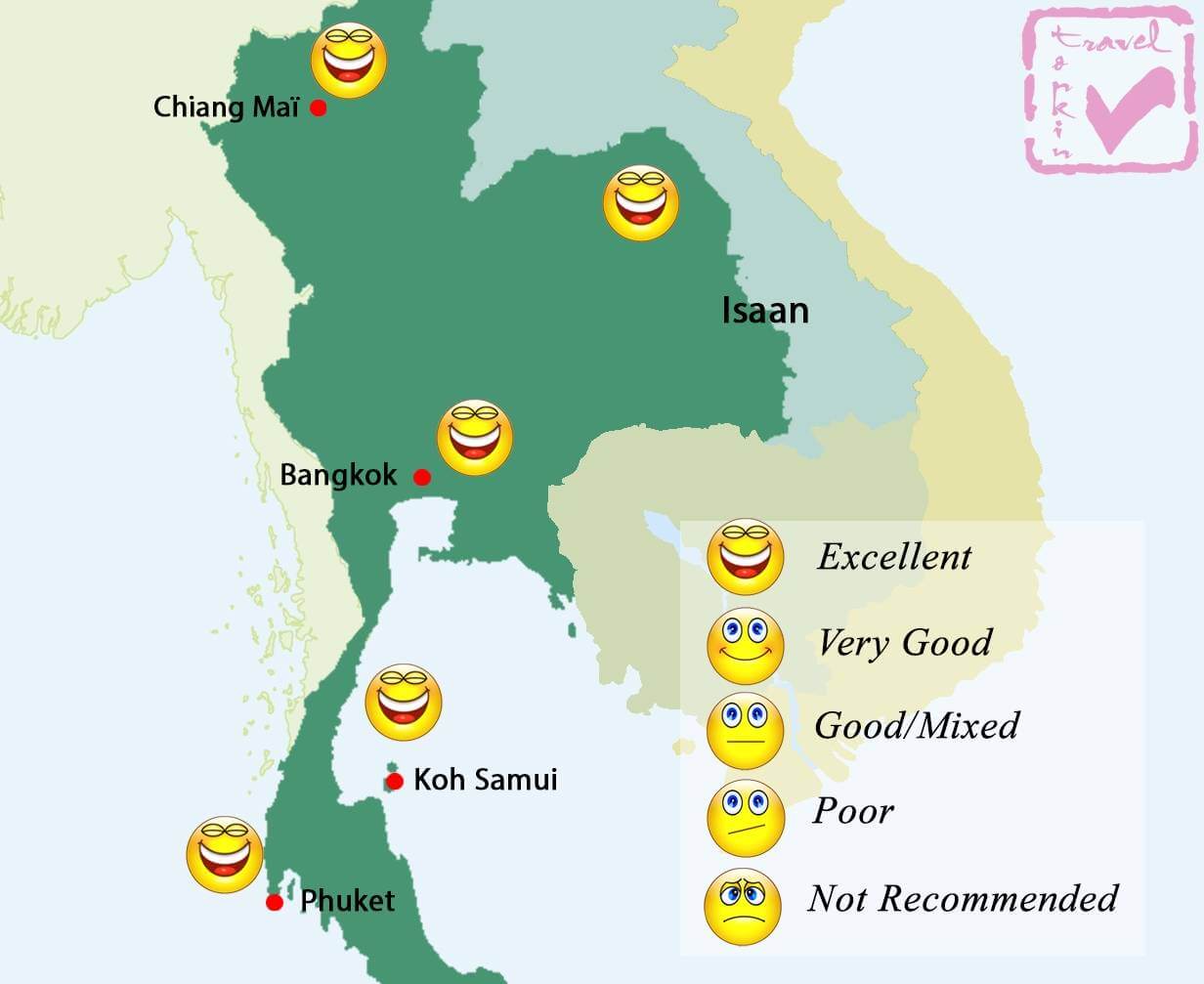 One of the things you will be want to understand before booking your tickets is the kind of weather you can expect.
Vietnam One exception is the northern zone.
In Hanoi, the temperatures can
easily
drop to 15-16 levels or even 10-12 degrees from the mountainous regions
.
Thailand is a bit warmer on average. The Climate is also tropical, plus they usually see two to three seasons based on the area of ​​the nation. It is also possible to
anticipate
abrupt weather changes in a few hours approximately every 5 or 10 km.
21. Vietnam vs Thailand Nightlife
There is a huge choice for different sorts of audiences, which range from luxury rooftop pubs in Bangkok to casual beach bars
. The highly popular Full Moon Party
hosted in Koh Phangan island is an all-night beach party that takes place on the night of, before, or after every full moon. It is widely loved by tourists.
Concentrate on tourism. It's a wild performance with glow paint, fire acrobatics, and insanity anywhere in sight.
Vietnam is somewhat more subdued. For bigger parties, your only choices are important cities such as Hanoi or Ho Chi Minh City. Additionally, there are some huge events that happen at beach resorts such as Da Nang.
22. What Is Everyone Else Saying?
You Can also delve a little deeper into the personal experiences of other tourists on websites like Quora and
Reddit
.
It always pays off to be as educated as possible, particularly with the first-hand experiences of different people
.
Forums and websites such as these can be invaluable and quite enlightening, especially when it has to do with recommendations and ideas on what areas to steer clear of
.
23. Safety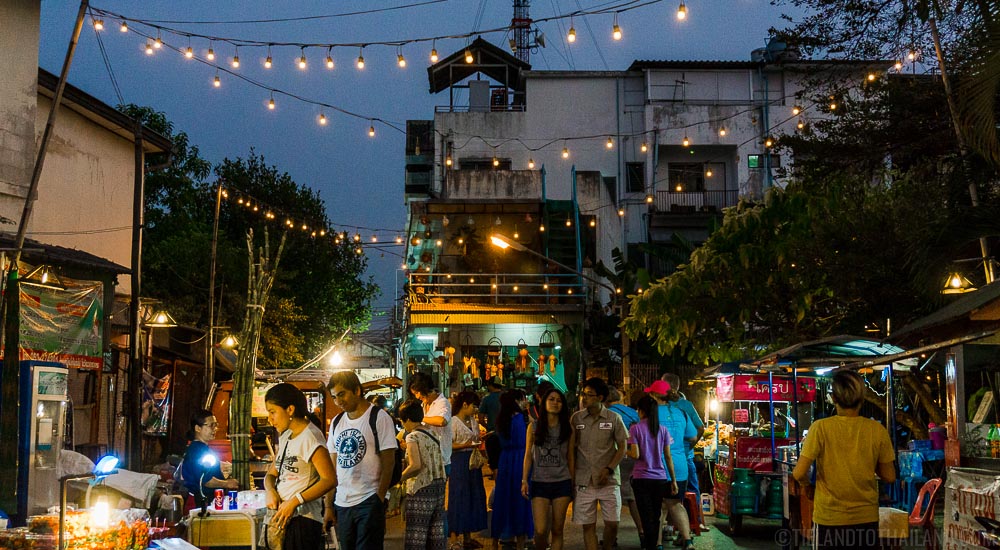 The two Nations are roughly the same
concerning
safety, with Vietnam having a slight advantage
. Scams are a greater danger than violent crime, which isn't
really
a problem.
This Can skew the numbers and also the general perception, and that means you're more inclined to hear people whining about adverse experiences from Thailand as a result
. And wallet, you do not have a lot to worry about in either nation.
Which one you should pick?
In my opinion, Vietnam has a bigger cultural contrast than Thailand for Western travelers. I think of Vietnam as the Asian equivalent to the Mediterranean. Vietnam is pretty far and the flights are inconvenient. Even though Vietnam is becoming more popular with tourists, it's still not the most convenient place to get to. Vietnam and Thailand are both affordable destinations, and each country has a unique culture and food. If you're looking for a great destination in Southeast Asia that's on the lower end of the price spectrum, Vietnam is a good option.
FAQ
Is Vietnam better than Thailand?
Thailand is more convenient than Vietnam. Vietnam is better if you want to explore cultural heritage, site seeing, food, and photography. Thailand is better if you are a party animal and enjoy clubs, bars, red-light districts.
Is Vietnam cheaper than Thailand?
Vietnam is far cheaper than in Thailand. Including accommodation, food, and transportation, a week in Vietnam costs around USD 285 while a week in Thailand costs around USD 485.
How far is it from Thailand to Vietnam?
The distance between Thailand and Vietnam is 860 km. The best way to travel from Thailand to Vietnam is to take the 1h 50m flight. And it will cost you around $89-$96. Another way is to travel by bus that takes almost 21 hours and costs about $40-$46.
Is Vietnam the cheapest country?
Vietnam is the cheapest country to travel to and have the most fun. Most expense in Vietnam is still very inexpensive. Everything in Vietnam is cheaper than in other countries. If you are a solo traveler and looking for a budget trip, Vietnam is what you are searching for!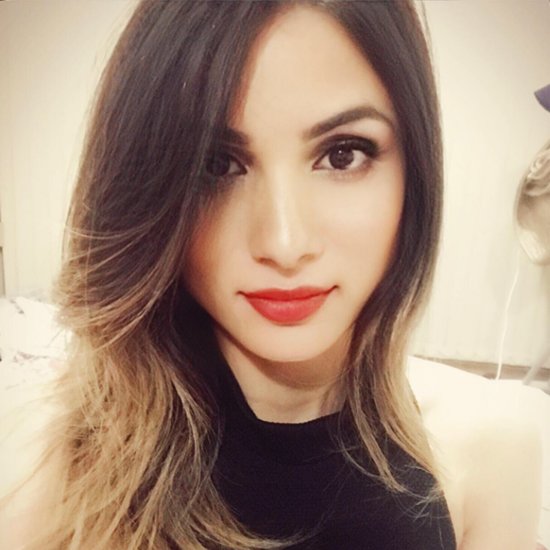 Hello, and welcome to Travel Crog, a site where I share my travel advice for your dream vacations. My name is Molly Martin, and I'm the founder and editor-in-chief of this site. I have a passion for travelling and exploring new destinations, and I want to inspire you to do the same. Six years ago, I left my job as an HR professional and embarked on a three-month trip around the world. It was an amazing experience that changed my life and perspective. Ever since then, I have been travelling as much as I can, and writing about the best things to do, see, and eat in every place I visit. Whether you're looking for a city break, a beach getaway, or a mountain adventure, I have something for you. Travel is not only fun, but also empowering and enriching. Join me on my journey and discover the world with Travel Crog. My motto is: "Life is short, travel more."