7 Best Things To Do In Halong Bay, Vietnam
Recognized many times by UNESCO as one of the world's natural heritage Halong Bay has become Vietnam's most visited tourist attraction. It's a haven for adventurers and nature lovers alike.
Halong Bay has always been regarded as a top destination for a relaxing holiday for its scenic beauty. It can be said that Halong Bay is a paradise with a mysterious and majestic beauty that everyone must admire.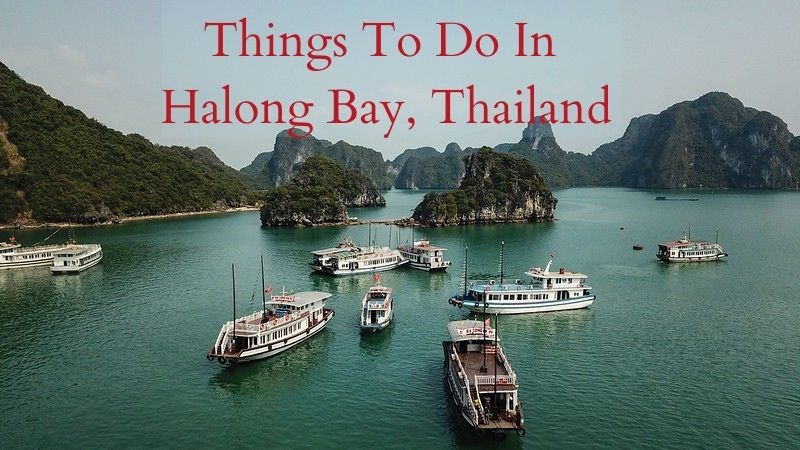 A descending dragon created the thousands of limestone karsts that rise from the emerald waters of Halong Bay. Plenty of untouched places to go swimming and kayaking, a handful of floating villages to visit, some uninhabited islands to go hiking, a variety of food and drink to savour, etc. numerous things to do in Halong Bay to keep you busy.
Without further ado, here's our list of the 7 best things to do in Halong Bay, Vietnam.
6 million tourists visit Halong Bay annually, including celebrities, fashion icons, world leaders, etc. Facebook's Founder Mark Zuckerberg and his wife Priscilla Chan, Brad Pitt, Angelina Jolie, Hollywood directors, many presidents, and prime ministers paid a visit to the stunning Halong Bay city of Vietnam.
1. Take a Cruise
Cruise is the best way to discover Halong Bay. Cruises are about relaxing, but the type of cruise experience you want to explore in Halong Bay depends on you. A half-day tour around the day, two-day, one-night trips to overnight trips leaving from the capital Hanoi.
We can say two-day, one-night trips are amazing if you want to relax without having any plans that offer food, including buffet meals as part of the cruise, and luxury accommodations to make your trip truly memorable. Always choose a cruise which has activities like kayaking, swimming, cave exploring, onboard cooking classes, and sometimes excursions to floating villages.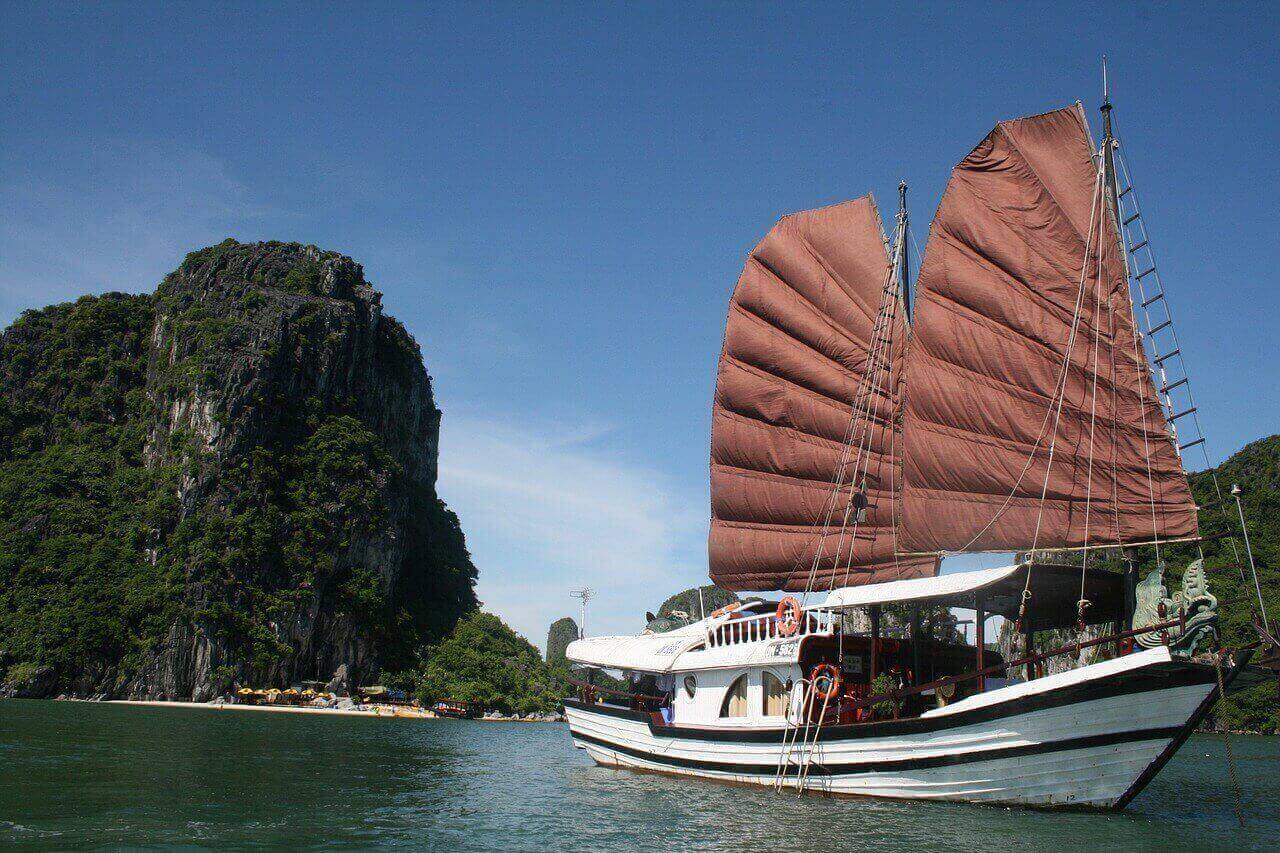 2. Explore the breathtaking Cave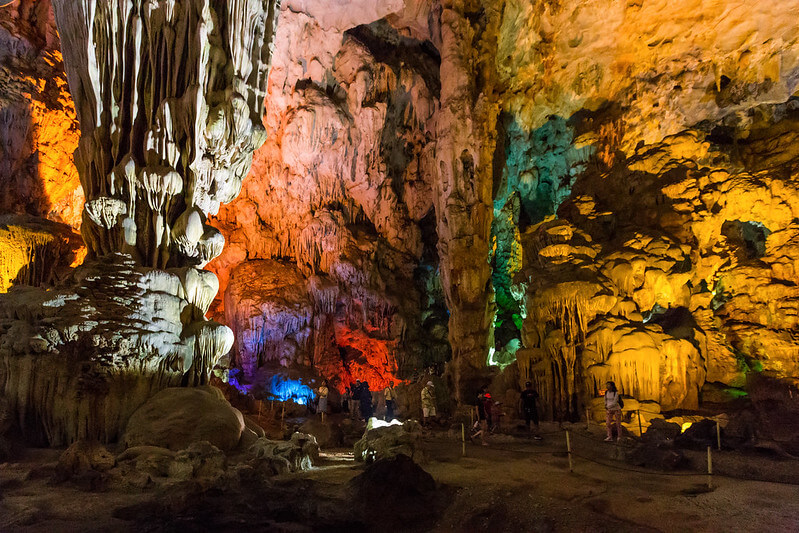 Tours & Things to do hand-picked by our insiders
Dine in the Caves, how about that to have an unforgettable experience?
Dining in a Halong Bay cave is a must-try. For those who desire to experience brand new feelings when travelling to Halong Bay, enjoying Halong Bay dinner in a magnificent cave is definitely your superior choice. Instead of eating onboard on your booked cruise, you can get a unique experience when having a delightful dinner in Halong Bay's caves.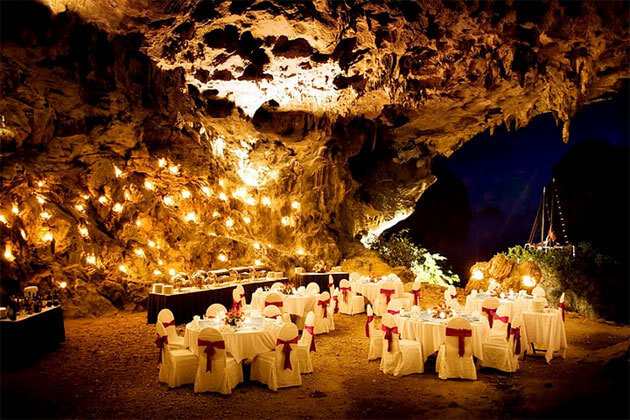 3. Visit Cat Ba Island
Cat Ba Island is Halong Bay's biggest island in this part of Vietnam. Cat Ba is full of the usual tourist scenario; hotels, restaurants, and bars. Cat Ba also has three beaches, every tour company offers a trip to the island. The best place to get a kayak and swimming is because it is quiet in the mornings before cruises arrive.
Explore the caves on the island, take off on a hike through the national park (trails are clearly marked so you won't get lost), or do some rock climbing. Between May and September, it's also possible to snorkel around the island. Rent a bicycle and ride to the perfect countryside. One of the best things to do here is to explore outside the main town.

4. Scuba Drive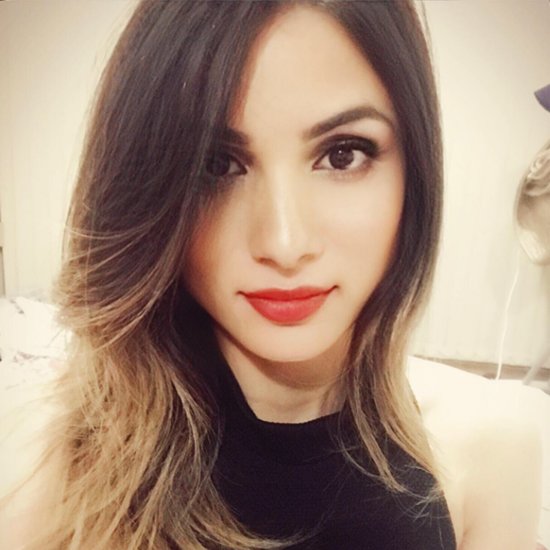 Greetings, travellers! I'm Molly Martin, the passionate explorer behind this vibrant travel platform. Alongside my team—Lorena, Jermaine, Ana, and Alen—we curate awe-inspiring travel destinations to ignite your wanderlust.
Thank you for joining us on this exciting journey. Your presence here enriches our travel community, and we look forward to inspiring your next adventure. Happy travels!