One of the main contributors to the magnificence of the Central American coast in Mexico, with its uniqueness, spicy food, and mariachi. Many tourists decide to discover the history and natural beauty of this country. Still, they have not seen anything until they arrived at Riviera Maya and its amazing Cancun and Playa del Carmen neighborhoods. These three beauties have a lot in common. Simultaneously, they are so different in their particular way, making it difficult for visitors to decide what to do and where to go. That's why we decided to put them in the ring and let you decide who wins the match: Cancun vs. Playa del Carmen vs. Riviera Maya!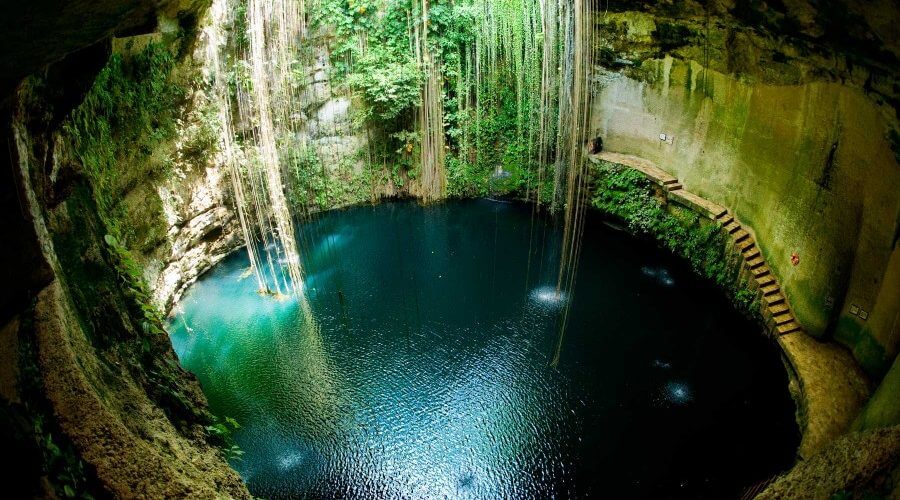 First of all, we need to stop and admire the popularity that Cancun really has. With more than 4.8 million visitors last year, it became the first tourist destination in Mexico. Star numbers represent all the reasons why you need to pack your bags and go there. However, do not be fooled. Playa del Carmen has its own aces in its sleeve with unforgettable beaches and breathtaking historical views. Therefore, let's explore them deeper and hang them against each other. Let the best win!
Tours & Things to do hand-picked by our insiders
Cancun
On the edge of the Caribbean Sea, Cancun is a seaside town with a lot to offer. Although it has the reputation of a festive city, magnificent resorts, tropical climate, and Mayan remains to plead to differ. You can choose to spend days perched in a living room on one of the beautiful sandy beaches or take a long walk in the city center. Visiting all the monuments, restaurants and museums is also an option. Whatever you choose, this town on the Riviera Maya won't let you down. Please note only the temperature, which can reach 41.5°C during the summer months.
Playa del Carmen
As the third-largest city in Quintana Roo, Playa del Carmen boasts its beautiful beaches and spectacular waters. Thanks to Fifth Avenue (5 Avenue), the longest street where all the famous European faces go shopping, the city becomes more popular and fashionable with every passing season. We must also not forget the reefs that are perfect for diving, swimming, and watching eels, sea turtles, corals, and many other aquatic animals. And with the national parks that add all the experience, it's a must for anyone who comes in your direction.
Cancun vs Playa del Carmen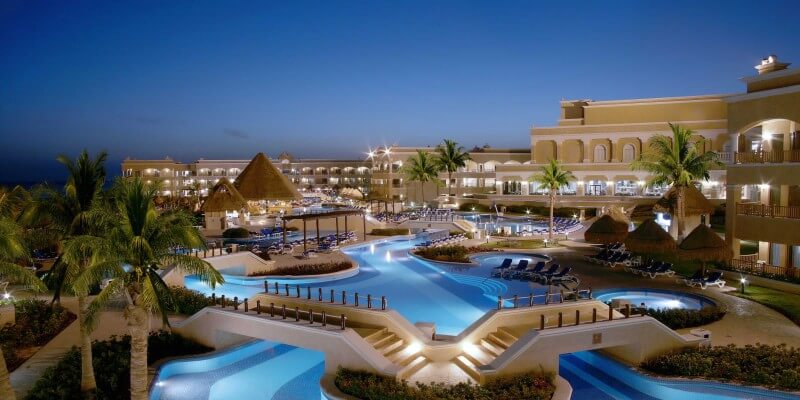 Here are all the activities, places, beauties, and jewels in the wonderful parts of the Riviera Maya. Raise your sleeves and let the real game start. Enjoy! Cancun – Explore the history
1. Explore the history of Cancun
Forget the sun and sea and put the binoculars around your neck. Immerse yourself again in the rich history and tradition of Cancún is the first on the list. Like all other Mexican cities, it is linked to the ancient Mayan tribe. Also known as Nizuc, which means "grass tip," Cancun can show you everything you've endured through different places. Parks and museums will tell you about these parts' native animals and show you the unique Mayan pyramids and way of life of the tribe. You have to be fascinated by culture!
2. Mexican Cuisine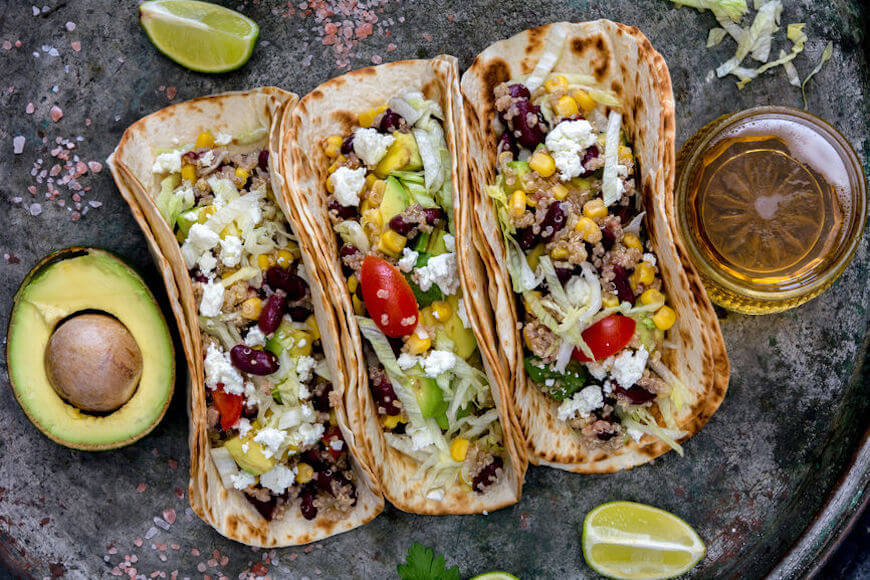 Probably the only thing Cancun and Playa del Carmen can agree with is excellent Mexican cuisine. One of the best cuisines globally, Mexican, is a mix of American and European cuisine, specifically Spanish. You may be wondering why it's so special. Well, Mexicans tend to use ingredients that grow on their own ground, making their food unique in every sense of the word. From tomatoes, cocoa, vanilla to avocados, chili, and mangoes, Mexican foods are scorching, spicy, and delicious. Surely try them in the many restaurants.
3. Chichen Itza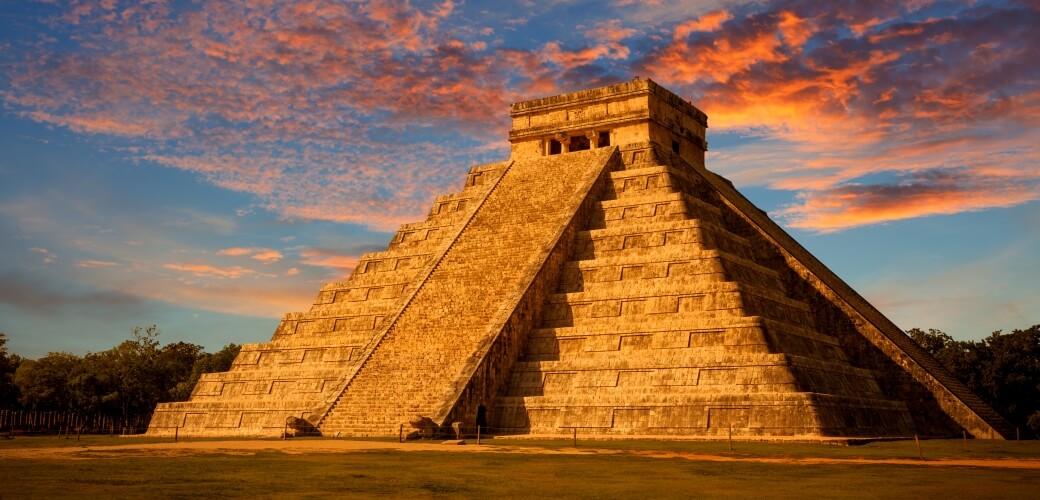 The fact that the UNESCO World Heritage Site recognizes this heritage place says it all. This is one of the sites preceded by its reputation, and you will not be disappointed when you look at this stone structure. Being a pyramid of the Mayans, he painted the perfect picture of Mexico's history. Besides, Cancun and Playa del Carmen can boast of this landmark, as Chichen Itza is easily accessible from both locations. Recently added to the Seven Wonders of the World group, the stone pyramid will certainly leave you speechless.
4. Swim in Cenotes near Cancún
Once upon a time, the region we know today as Mexico was covered with water. Many years later, the water level decreased, leaving us cenotes. These are huge underground tunnels and cave systems that overlook the skies above while you have the opportunity to swim better in your life. Yes, Cancun is famous for those cenotes that are a great boost of humor and something you won't find anywhere else. You can dive and dive as much as you want by admiring the art of nature.
5. Akumal near Cancún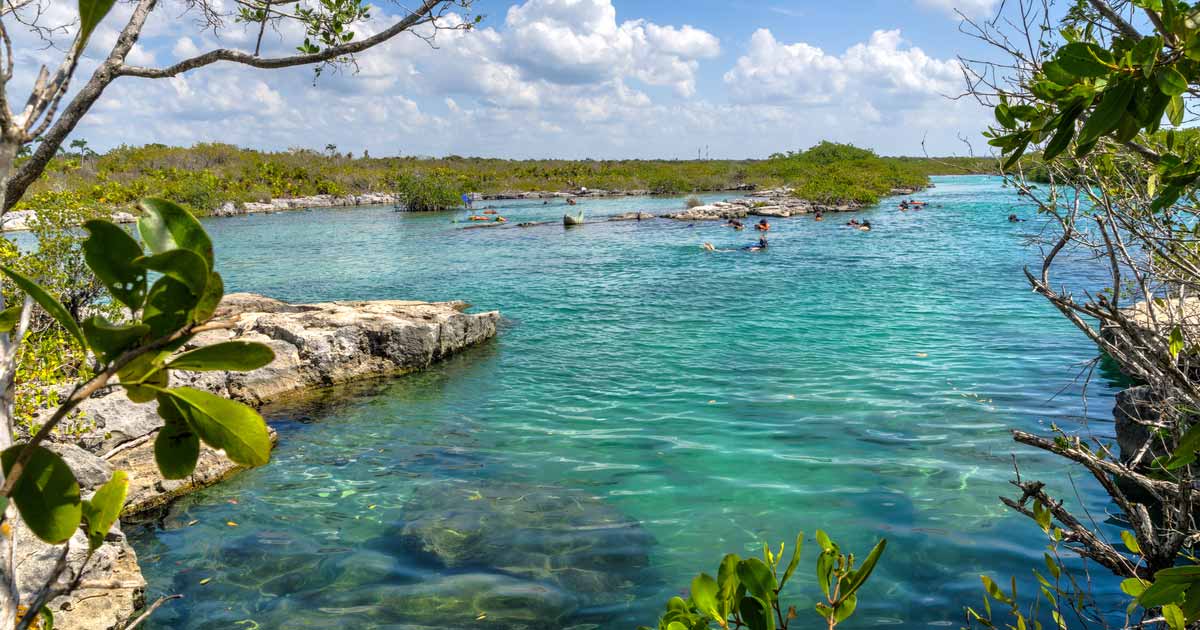 Just an hour from Cancun, Akumal, or the turtle location as some like to call it, you will be surprised by its saltwater, kayaking, quiet beaches, snorkeling, and of course, watching the huge and famous turtles. What differentiates this place from all the others is precisely the turtles. Opting for this underwater activity is probably the best thing you would do in Akumal. Many people claim that seeing these fascinating creatures in person is really magical. Then why not put this magic to the test?
6. Visit Isla Mujeres near Cancún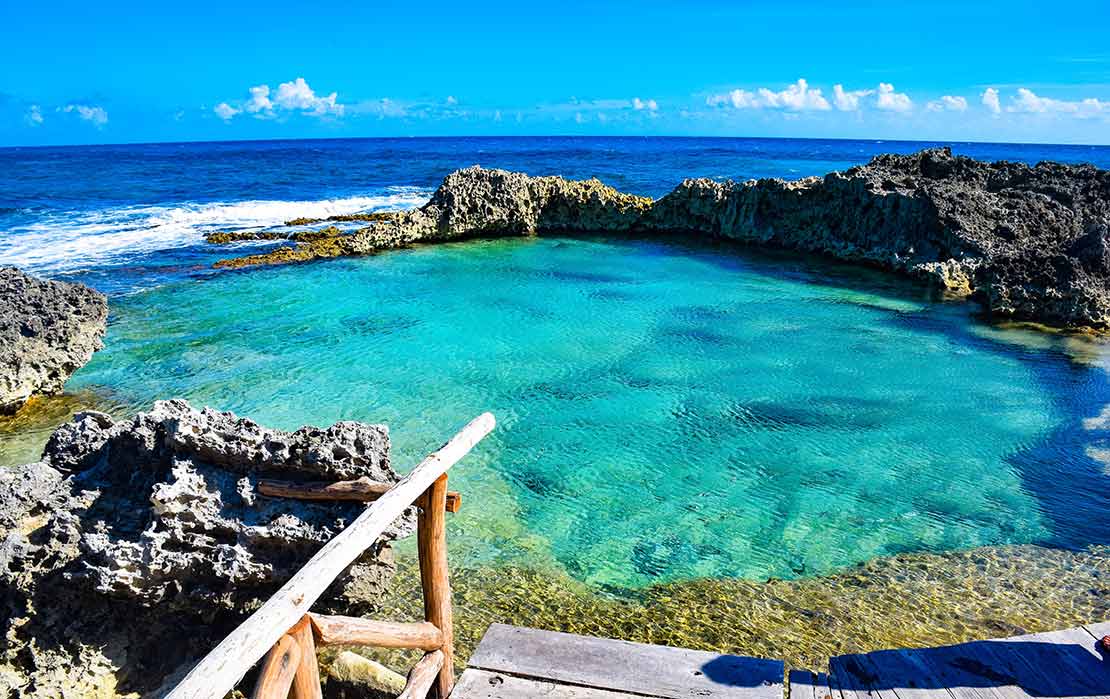 Cancun vs. Playa del Carmen vs. Riviera Maya is about to be harder. When Isla Mujeres approaches, the whole situation is tilted in favor of Cancun. Just 13 kilometers from Cancún, this island embracing the Caribbean Sea will keep you busy with lots to do. Diving, diving, visiting a turtle farm, or just relaxing in the sun are just a few of them. Isla Mujeres's affordability and peaceful atmosphere make it an incredible destination not to be missed.
7. View Cozumel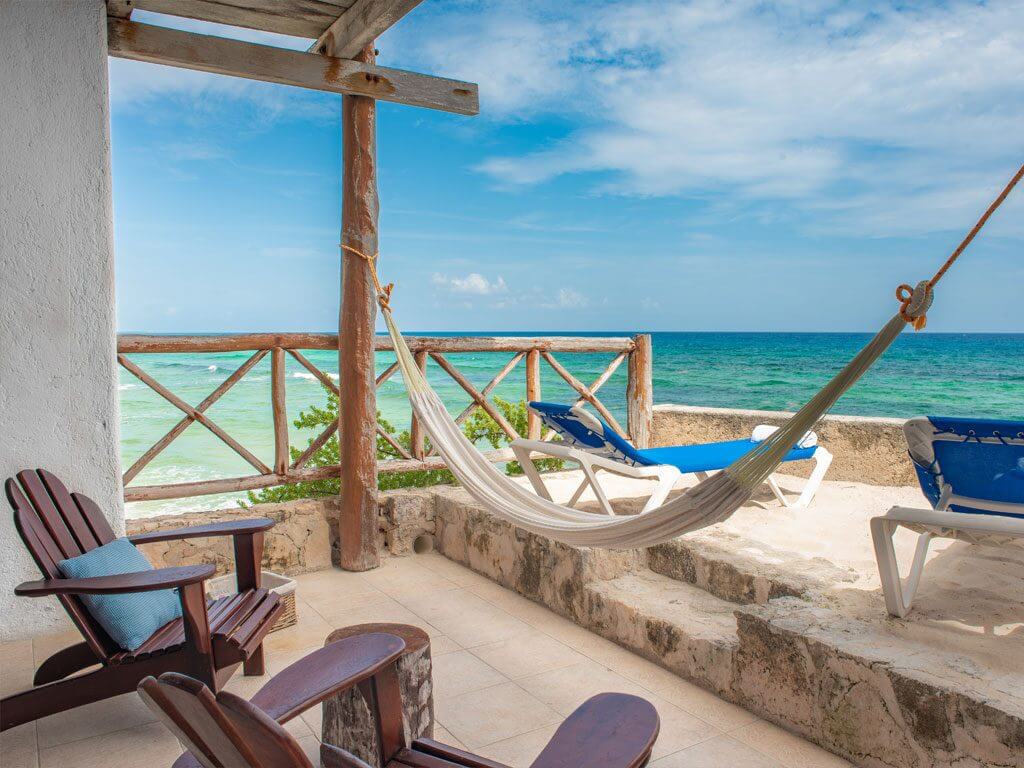 Another island belonging to the Caribbean Sea family is precisely Cozumel. Famous for sightseeing, the place breathes and lives with picturesque places. Like many endemic birds such as Cozumel Emerald and Cozumel kings, there are also extraordinary fauna and dwarf mammals like coati and raccoon. In the Arrecifes de Cozumel National Park, you can discover the sculptures and the Mesoamerican reef. Also, it has many underwater caves where you can see dolphins, sea turtles, and manatees. As you can see, this place is a paradise for nature lovers.
8. The beaches of Playa del Carmen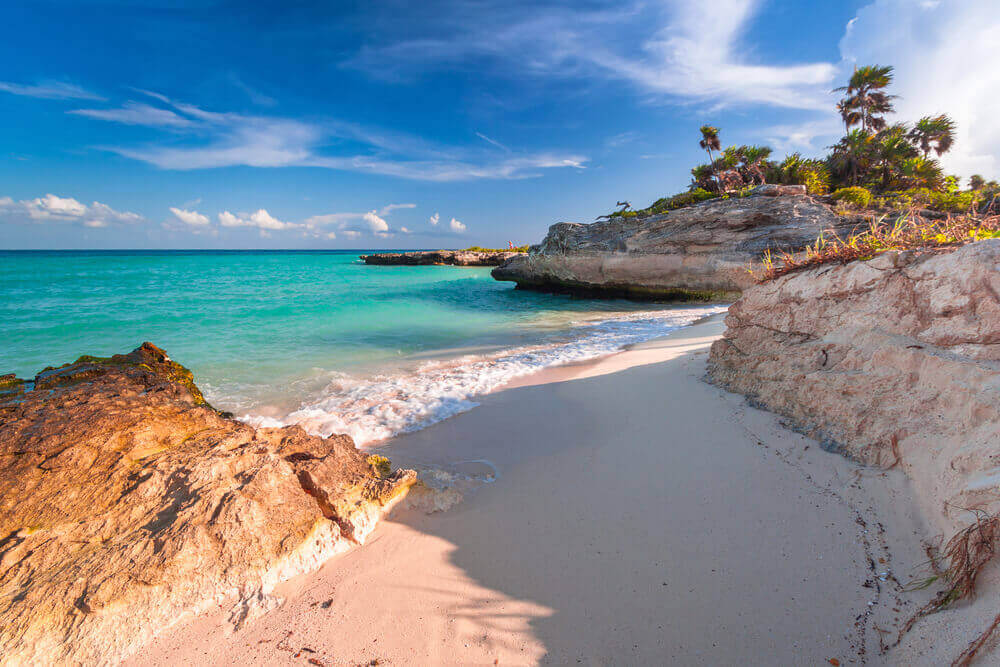 This seaside village exists mainly thanks to the amazing beaches. They attract visitors throughout the seasons with their warm sands and crystal clear waters. The number one beach you should visit is Mamitas. It has two large beach clubs, and due to its wide width and great water, it is popular for entertainment activities. Banana boats, jet skis, catamarans, and paragliding are just some of the exciting things you can rent. Apart from that, you can visit the beaches near Playacar Phase One, Canibal Royal, and Parque Fundadores to maximize the fun.
9. Zipline in Playa del Carmen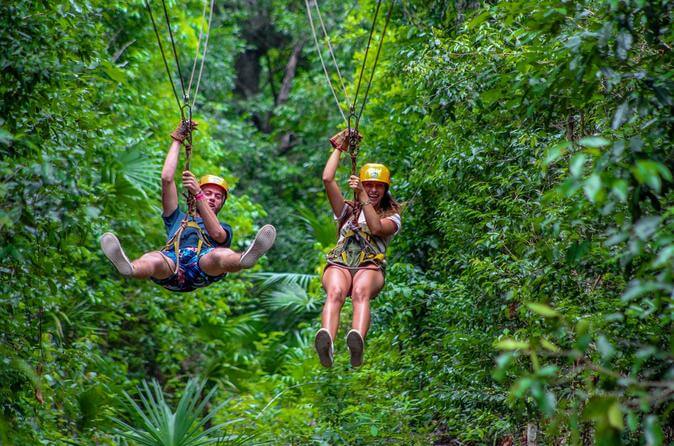 Another interesting thing that gives Playa del Carmen an advantage in the battle Cancun vs. Playa del Carmen vs. Riviera Maya is the zip line. The wonderful adventure parks offer you the opportunity to fly over the jungle in an exciting zip line. You can finish the adrenaline by snorkeling on an unforgettable underground river, which is brighter than you can imagine. To get the most out of everything, I suggest you go around the ATV and zip lines.
10. Cenote Dos Ojos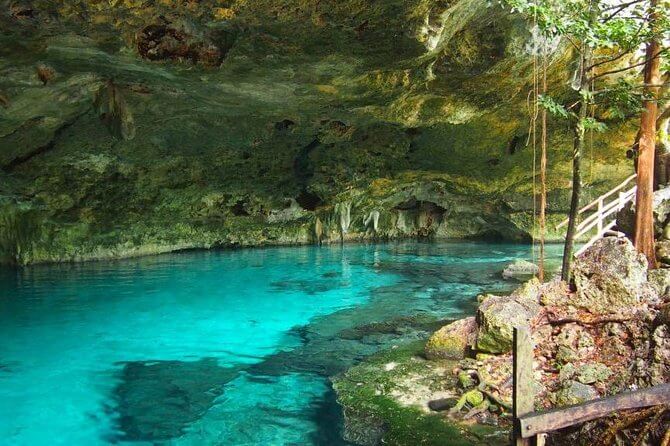 This cenote is located just 50 kilometers south of Playa del Carmen. Representing one of the largest cave and dive sites on the Yucatan Peninsula, the entire network is 61 kilometers long. It has its name two sinks filled with captivating and clear water, which is perfect for everyone. As you can guess, they look like two eyes, which in Spanish is translated into "two eyes." Also, vision through crystal clear waters is unimaginable, making the diving and snorkeling experience more magical.
11. Trip to Tulum
The title of "one of the best beaches in Mexico" belongs to the right owner — Tulum. With its breathtaking coastline, rich in green water, cool breeze, and sweet sand, it is a marvel in itself. What's even better, Tulum has mysterious Mayan ruins for tourists to explore. Also, there are deep caves suitable for diving, cenotes, and the fishing village of Punta Allen to satisfy your curiosity. In the end, you do not have to worry about the budget, as there are restaurants and affordable accommodation for everyone.
12. Xel-Ha near Playa del Carmen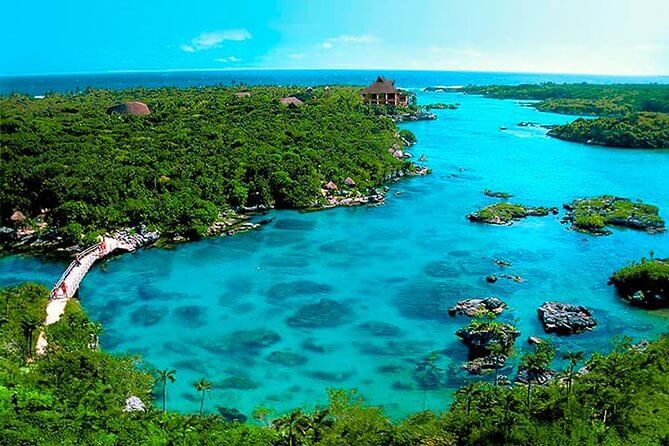 Nature lovers rejoice because it is the natural aquarium you need. It has unique attractions for the whole family, so time passes fast when you're there. You can snorkel and swim with exotic fish, go into the jungle on foot, mini-train or bike, as well as take a tour to see many plants and animals in their habitats. That's not all. Don't leave without a taste of Mexican meals at the four restaurants and visit the All-Inclusive Park. For more information, visit the official website of Xel-Ha.
13. Xcaret near Playa Del Carmen
Eco-Archaeological Park Xcaret is a blend of nature and Mexican tradition. It offers more than fifty exciting attractions through the Mayan jungle. From the Mayan ball game, the traditional Fiesta Chara with the natural beauties of Jaguar Island and the Butterfly Pavilion promises an explosion. Xcaret is recruiting you for a snorkeling trip that will make you jump your mind, as well as a unique opportunity to swim with dolphins. Nobody can resist this, can we? If you want to get acquainted with the park, go to the official website of Xcaret.
14. Coba Pyramid near Playa del Carmen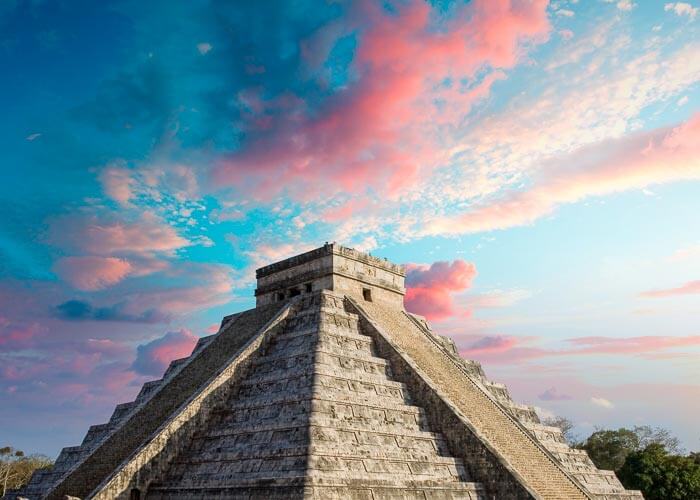 Just an hour and a half from Playa del Carmen, Coba is famous for the stunning Nohuch Mul. It is the highest pyramid of the Yucatan Peninsula, with a height of more than 130 feet. It's pretty impressive, and you have to confess. Therefore, those who are brave enough to climb to the pyramid's steep walls will have a fantastic view of the whole jungle. If that's not enough, you can explore the jungle on narrow hidden trails and embark on a zip line adventure. The thread passes over a lake full of crocodiles, so wake up the adventurer in you and enjoy.

Is Cancun or Playa del Carmen better?
Cancun and Playa del Carmen are both wildly popular tourist destinations, but which one should you visit? The answer depends on what you're looking for: Playa del Carmen is a white-sand, Caribbean beach town, while Cancun is a party town. Playa del Carmen's white-sand beaches are more "relax and unwind" friendly, while Cancun's beaches are geared toward "let's go out and have fun" tourists. Cancun's hotel zone is more of a typical tourist spot, with lots of shopping and nightlife, while Playa del Carmen's hotel zone is more of a family-friendly fishing village.
Is Cancun safer than Playa del Carmen?
Cancun was ranked one of the safest tourist destinations in the world by the World Economic Forum. But this year, the city has been in a lot of headlines for the wrong reasons. In February two Canadians were shot to death on the beach by an AK-47 wielding assailant. In September, a New Yorker was shot and wounded in the face by a sniper while walking through a deserted plaza in the city. Then in October, a young couple was attacked in their hotel room by a man wielding a machete. In total, there have been 23 reported violent incidents in Cancun since January of 2017. And not all of these incidents involved tourists.
How far is Playa del Carmen from Cancun?
If you are staying in the hotel area of Cancun, the distance is about 73 km or 45 miles. It takes about an hour and 11 minutes by car.
Which is better Tulum or Playa del Carmen?
Tulum is more the destination of choice, While the two towns have a lot in common – beautiful white sand beaches, turquoise water, and busy tourist centers – there are still key differences between the destinations. If you're planning a trip to either of these beachside hotspots, then you'll want to compare the two sports' history, nightlife, shopping, and activities to decide which one is best suited for you and your family or friends.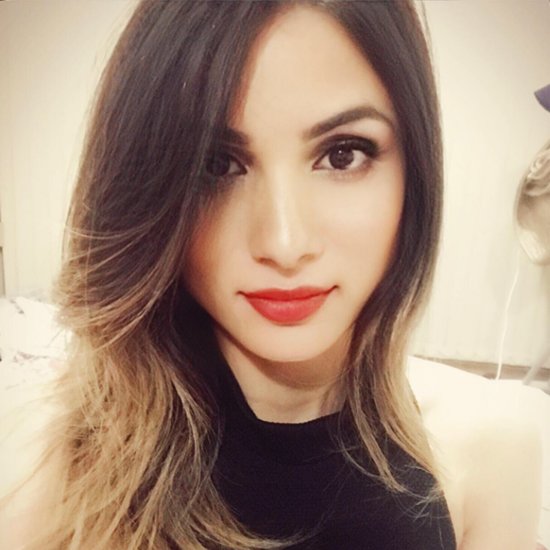 Hello, and welcome to Travel Crog, a site where I share my travel advice for your dream vacations. My name is Molly Martin, and I'm the founder and editor-in-chief of this site. I have a passion for travelling and exploring new destinations, and I want to inspire you to do the same. Six years ago, I left my job as an HR professional and embarked on a three-month trip around the world. It was an amazing experience that changed my life and perspective. Ever since then, I have been travelling as much as I can, and writing about the best things to do, see, and eat in every place I visit. Whether you're looking for a city break, a beach getaway, or a mountain adventure, I have something for you. Travel is not only fun, but also empowering and enriching. Join me on my journey and discover the world with Travel Crog. My motto is: "Life is short, travel more."