Going for a road trip to Mexico from the U.S. is a super popular and easy way to explore the country. But don't forget to double-check you have all the essential documents and permits before you cross the border.
Before driving to Mexico From The US, you'll need to have a valid driver's license, proof of auto insurance, and all the other documents required by both the U.S. and Mexico.
Also, make sure your ride has all the necessary permits and documents for crossing the border, such as a vehicle permit, import permit, and temporary import permit.
Tours & Things to do hand-picked by our insiders
When you reach the border crossing, present all your documents to the customs officials, and they'll check your papers and your ride before letting you go ahead. So, get all your paperwork ready before you drive across the border to make things go smoothly.
Once you cross the border, don't forget to keep an eye on the speed limits and driving regulations in Mexico. Going for a drive to Mexico from the U.S. can be such an enjoyable adventure, but don't forget to pack your essential documents before you hit the road.
Things to Know Before Driving to Mexico From The US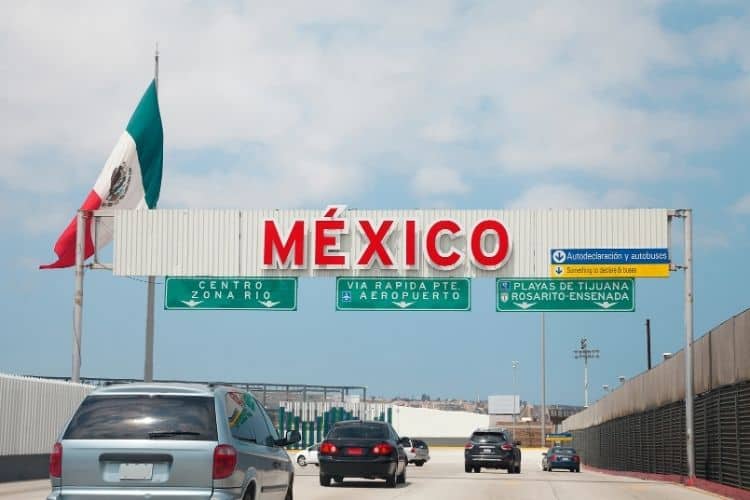 1. The Location You Will Cross While Traveling
From us to Mexico, the time duration is 19 hours, 56 minutes. The places that you need to cross while traveling are Tulsa, Edmond, Lawton, Wichita Falls, Dallas, Abilene, San Angelo, Waco, Killeen, Austin, San Antonio, Piesras Negras, Nuevo Laredo, Monclova, Saltillo, Matehuala
2. Safety Precautions Before Driving in Mexico
Driving from one place to another is very risky. If you do not follow the proper rules, that's why everyone must follow some rules for their own safety, like driving slowly, checking locations timely, and keeping documents in a very secure way.
3. Documents You Need at the Mexican Border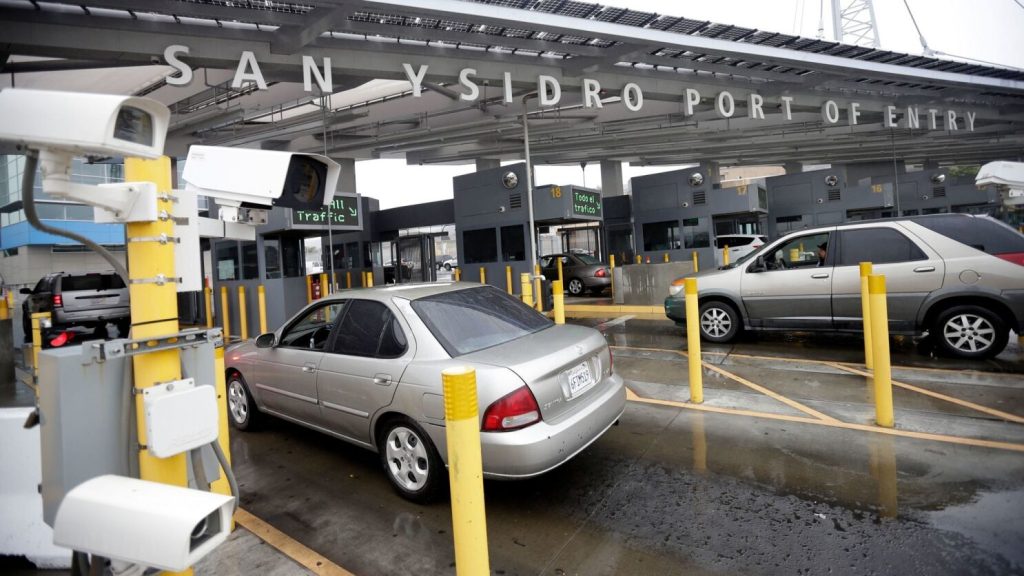 A traveler who decides to travel to Mexico must need a passport, or alternatively, a driving license. an FMT, which is a government document, is also needed, while a driving visit card is also needed. Another important document is car insurance, which is also needed.
4. Language Across the Mexico Border
Language and communication are very important things to survive from one place to another. That's why, first, a person should develop this skill at the very beginning. In Mexico, the people talk in Spanish, so you must know and earn the right to speak in Spanish.
If you speak Spanish, the local Mexican people will understand what you need and what you are asking them. Sometimes you can speak English, but it is very tough to find out who the locals are and who speaks English. But needless to say, there's always Google Translator if you are struggling.
5. Currency and Money Matter
If you want to travel from us to Mexico, you should fix an amount for every day, and that amount is 25 dollars. In the US, whatever the price of a product, it is the same price in Mexico. In fact, in Mexico, we see low prices on every product.
6. Vehicle Permit & Mexican Car Insurance
While you drive you must follow some rules in Mexico. You must need to obtain a passport, identification paper, Mexican immigration card, car insurance policy, proof of registration, temporary vehicle importation permit, visa, driving license card, and visiting card also.
When you rent a car you must need a valid US driver's license. If you are 25 years old, then you can rent a car in Mexico. While you crossing the border and the light turns green the procedure is going on but if the light is red you have to stand directly in the park.
At the driving time, the police may ask you some questions and can check your documents you must show them whatever they want to see.
Tips for Driving in Mexico
In Mexico, accidents are very common at night. To avoid this accident, you must follow driving laws and customs. Try to drive in daylight. When you drive alone, try to drive on the main road to keep yourself safe and avoid accidents.
Whenever you cross the road and face another car, try to keep them sideways so that the car can cross yours. Never drive the car when you're drunk. You can hire a taxi or Uber at your location. Whenever you face any problems, lock down your car's windows and doors.
The Mexican police never take bribes. So if you make any mistake and solve the case by giving a bribe to the police, you will be committing another crime. So don't do this.
Crossing the U.S. – Mexico Border by Land
 When you cross the Mexico-US borders from the US, you need to cross fifty places around. When you pass you have to take good preparation, do this in daylight. Take off unnecessary things from your body like sunglasses, chains, and bracelets.
Next, the documents like a passport, tourist permit, and vehicle importation permit these document keep with you in a file or a folder. You have to make these documents three copies.
While you crossing the border you must keep some light snacks, water food with yourselves but fruits and vegetables are not allowed in there. When you leave the country you must sure that your passport is stamped. 
Famous Destinations in Mexico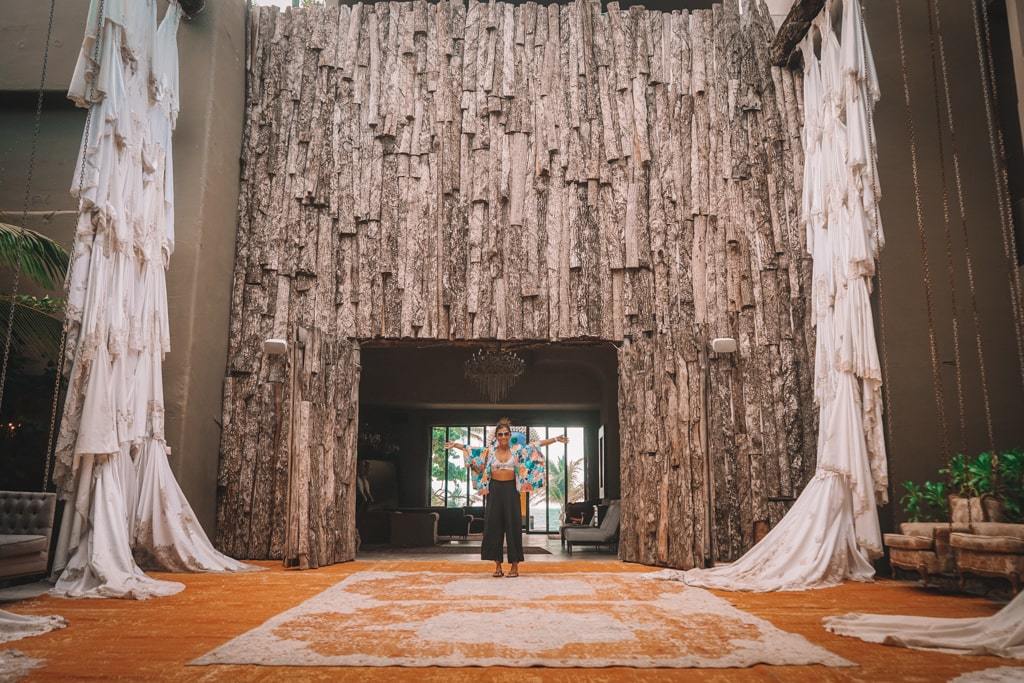 If you are going to Mexico, chances are you are a Narcos fan!
If you're fascinated by Pablo Escobar's past or consider yourself to be an art enthusiast, this luxurious boutique hotel that was once owned by the notorious drug lord will satisfy your appetite for both.
Casa Malca is a beachfront property with views of a white sand beach and a lush, green jungle in Tulum, Mexico, on the Gulf of Mexico.
Some of the most famous and popular destinations in Mexico are Cancun and the Mayan Riviera. It is a kind of beach where we can see crystal clear water, fresh wind, and some resorts to rest.
The next place is Puerto Vallarta, which is also a beach. In short, people called it Vallarta. This place attracts travelers very much for its beauty and complexion. The next place is Cabo San Lucas and the Los Cabos Corridor. It is a big budget for travelers, and there are some famous resorts there also.
The next place is Copper Canyon, which is located in the Sierra Madre Oriental. Another few places are Mexico City's historic center, Guanajuato, Ixtapa, and Zihuatanejo; Cozumel; Guadalajara; Oaxaca; Riviera Nayarit; Cenotes; Yucatan Peninsula; Mazatlan; Palenque; Chiapas; Coasta Oaxaquena; Isla Holbox; Cancun; Baja California; San Juan Teotihuacan; San Miguel de Allende; Tulum; Izamal; Acapulco; Los Cabos, Ensenada etc.
FAQ's
Can you drive into Mexico with an American car?
Yes, you can drive into Mexico with an American car for that reason. Yes, you can drive into Mexico with an American car for that reason.
What documents do I need to drive my car into Mexico?
The documents you must need are an AUS passport or green card, an AUS driving license, car registration proof, a temporary vehicle importation permit(TVIP), a Mexico tourist card (FMM), and a tourist auto insurance policy.
Is it safe to drive my car into Mexico?
Yes, it is completely safe to drive an American car in Mexico; you just need to follow the driving rules and keep the document with you.
What can I bring to Mexico by car?
You can bring your necessary things like food, personal luggage, and belongings, plus $300 worth of commodities.
Can I cross the border with a car that's not mine?
 Yes, you can cross the border with a car that is not yours.
How much is the entry fee for Mexico?
The entry fee for Mexico is around $51.
How long can I keep my US car in Mexico?
You can keep your US car in Mexico for seven days after your arrival date. Within seven days, you don't need to pay any extra fees.
Can I take my car to Mexico on vacation?
Yes, you can take your car to Mexico on your vacation. So many American travelers take their American car to Mexico on their vacation.
How much is a car permit to enter Mexico?
25 USD permits to enter Mexico
Do you need cash to enter Mexico?
Yes, you need some cash, like dollars and pesos, to enter Mexico to pay entrance fees, and others should also bring cards.
How much money should you bring to Mexico for a week?
For staying one week in Mexico, you should bring $60 to $80 in cash with you.
How much do US citizens pay to travel to Mexico?
Around 30 dollars are needed to travel to Mexico.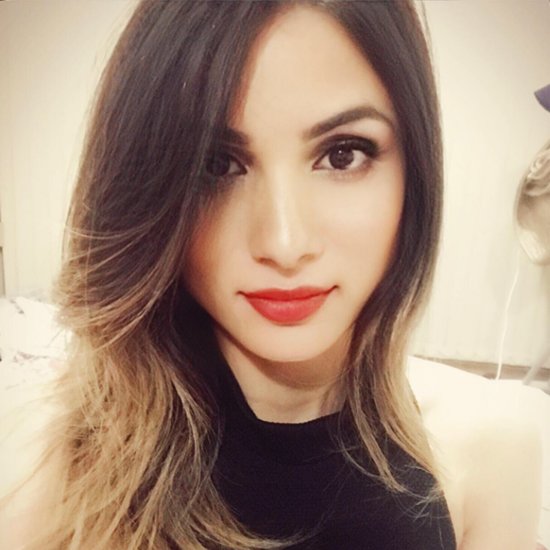 Hello, and welcome to Travel Crog, a site where I share my travel advice for your dream vacations. My name is Molly Martin, and I'm the founder and editor-in-chief of this site. I have a passion for travelling and exploring new destinations, and I want to inspire you to do the same. Six years ago, I left my job as an HR professional and embarked on a three-month trip around the world. It was an amazing experience that changed my life and perspective. Ever since then, I have been travelling as much as I can, and writing about the best things to do, see, and eat in every place I visit. Whether you're looking for a city break, a beach getaway, or a mountain adventure, I have something for you. Travel is not only fun, but also empowering and enriching. Join me on my journey and discover the world with Travel Crog. My motto is: "Life is short, travel more."