Are you searching for the perfect place to make your home abroad in 2023? And wondering where do most American expats live and settle down after leaving the homeland? Well, there are lot of countries that are host to Americans expats living abroad.
Many Americans leave the country in search of jobs, for their family, or simply wanting to explore a new environment! No matter the reasons for the move, the number of American expats living abroad is growing everyday! The U.S. government won't take away your citizenship if you live abroad for an extended period of time.
You can be a proud American citizen but still want to escape the rat race, enjoy a slower pace of life, or find a place with cheaper cost of living, then this is your sign to leave your current city and starting a new life.
Tours & Things to do hand-picked by our insiders
In this article, you'll learn where most American expats are living right now. There are multiple options to choose from small Caribbean islands to bustling European cities! You've got more chances than most to travel and live in different countries. The ones listed are sure to be great, but there's always the option to really make use of that passport and explore new places.
Reasons Why Most Americans Move Abroad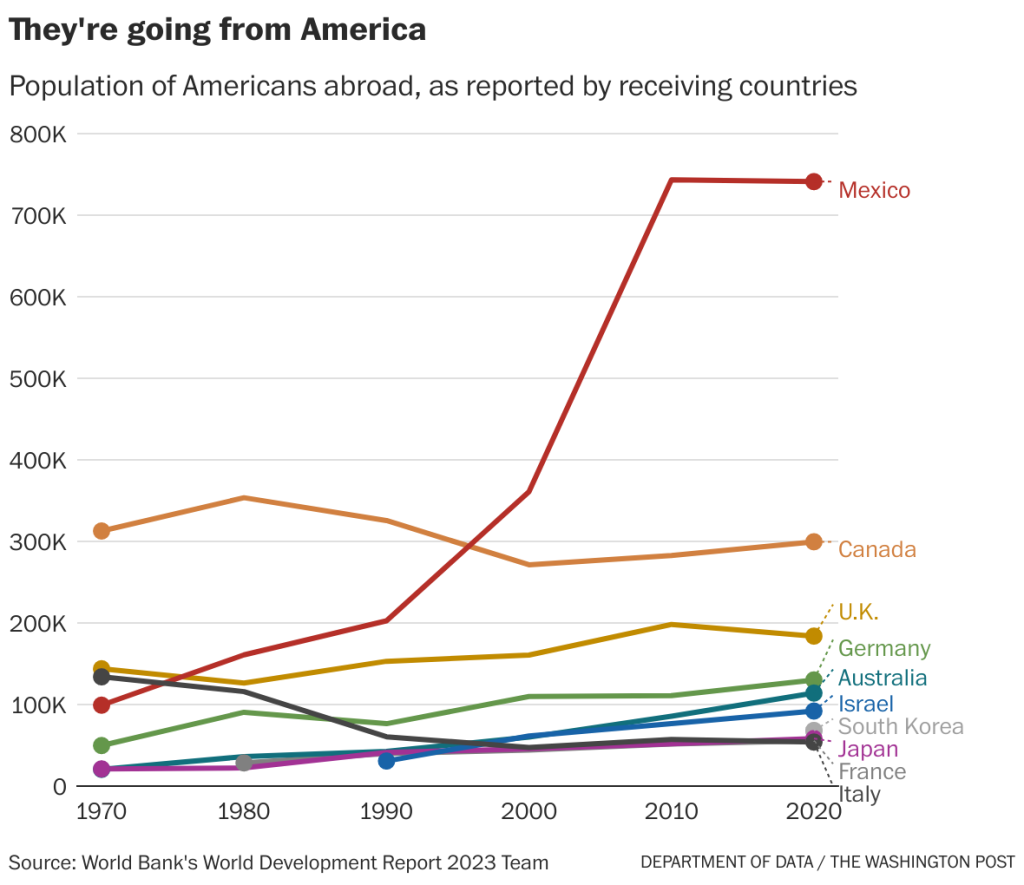 Unlike immigrants from other countries, American passport holders have the privilege to move anywhere. Above you can see where are most Americans moving to. And here are the reasons why:
Lower cost of living: Expats who go to places like Southeast Asia have cheaper living costs compared to the US, so it's more affordable for Americans to live there.
Great job opportunities: China, Germany, and Singapore are especially popular expat destinations due to all the job opportunities.
Language development: Learning a new language when you're living abroad is a great bonus – it can help you fit into the local culture, get better jobs, and get to know your new home better.
Cultural immersion: Living in a new culture is truly rewarding – it can teach you a lot about yourself, as well as the new country.
Tax benefits: A lot of countries have attractive tax breaks to expats, making it easier for Americans to move.
Climate/hobby benefits: Just like going on vacation, living abroad gives you access to different climates and hobbies, depending on where you go.
10 Best Countries for Americans to Move to from USA
1. London, United Kingdom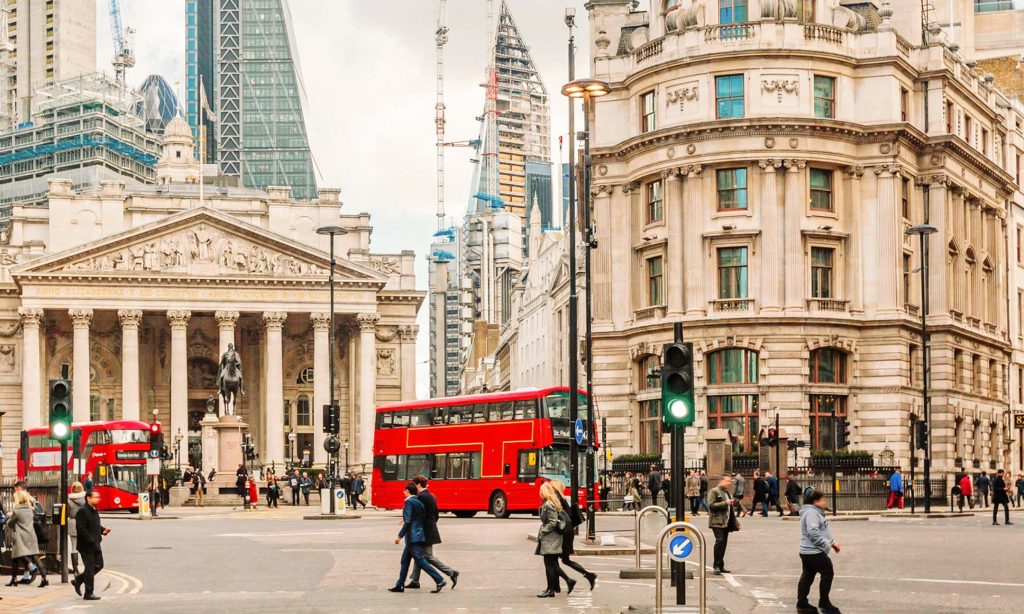 Many Americans move to London for  job opportunities or to enjoy the experience of living in a cosmopolitan city.
One of the world's largest financial center is located in London. So there are plenty of job opportunities available in finance, media, and technology.
London also has to level universities. You will see a lot of American students move to London for higher studies. London also has an excellent public transportation system and a rich cultural activities to explore. It is an attractive destination for those looking to move to a new city. 
However, the cost of living in London is generally higher than many other cities. If you can manage to get a corporate job, the high salaries associated with those workplaces  in London will help to counterbalance this. 
Another best thing about this city is, London offers an expat tax system.
That means foreigners may not be taxed on any income earned outside of the UK. This is beneficial for those working from home or digital nomads. This opportunity make the city more appealing to expat workers. 
But keep in mind- even though the US and UK have a lot in common, Americans don't get any extra perks if they move to the UK – they still need to get a visa if they want to work there.
2. Germany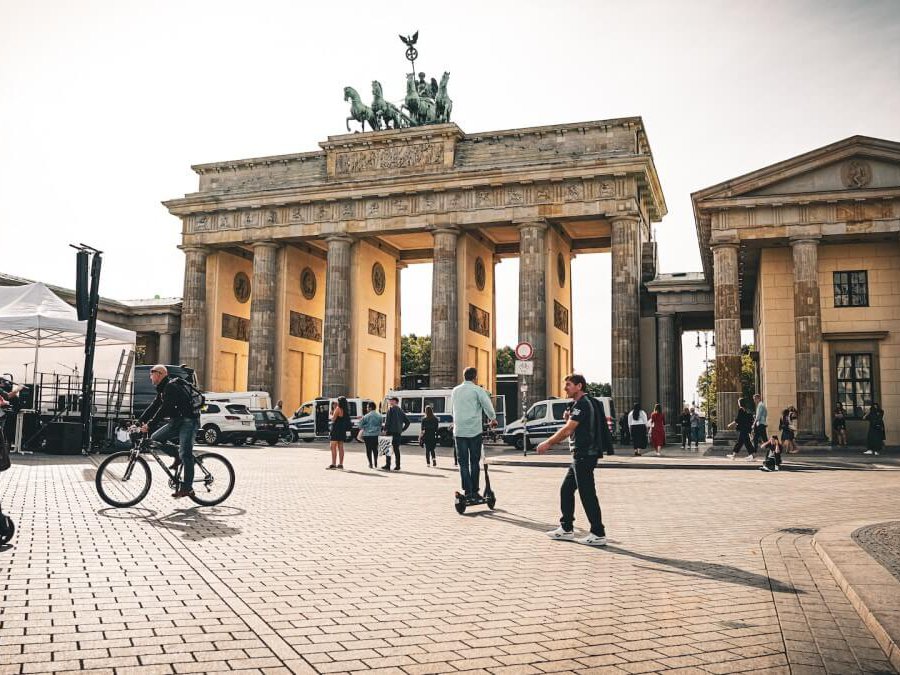 Germany has become major economic power in the recent years! It has now a very competitive job market and a high standard of living. The opportunity to live and work in one of Europe's largest economies is irresistible for many Americans.
The good job opportunities in Germany are especially in the technology and manufacturing sectors. But if you are highly skilled you can find job in large international corporations as well as smaller tech start-ups.
The country also offers high salaries and low taxes. And it is possible to find a job that suits your skills and interests. 
Apart from the career scenario, many find the relaxed lifestyle and historic culture of the country appealing. With its lakes, forests, castles, and access to other parts of Europe, Germany is an attractive destination for those who are looking for an international lifestyle.
Germany also has a considerably lower cost of living than many other big countries. The country also has excellent healthcare and transportation systems. The country also offers strong education system with many reputed universities! Overall it's a good option for families who want to give their children the best in life.
3. Best Place to Live- Canada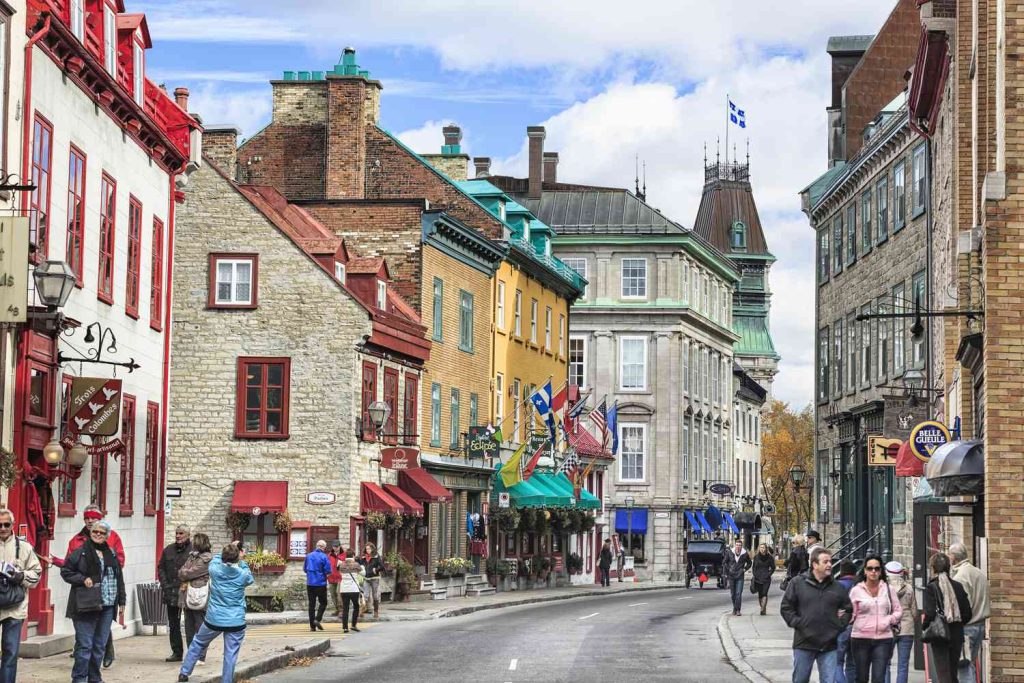 Moving away from European Country, many American expats have been taking residence in Canada for years. Our friendly neighbor to the north, Canada, offers an awesome quality of life, yummy maple syrup, low crime rates and fantastic healthcare.
The Rocky Mountains, the glacial lakes, and expansive landscape- it a great place to live if you are all about the laid back lifestyle. Canada is known as the most welcoming country in the world for providing a safe and supportive environment for expats.
The job opportunities in Canada are also a major draw. Many American base  companies have branches in Canada. If you are already familiar with the American job market, it's easier for you to get a job when you relocate.
The only difference is, the Canadian companies understand the importance of a good work-life balance. 
The cost of living in Canada is also good.
An average Canadian household has more income than a high paid American household. The country also offers safe lifestyle, excellent healthcare and childcare services. 
4. Live Abroad – Dubai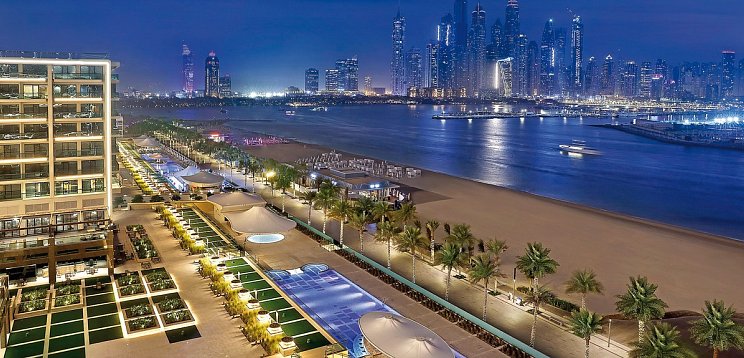 So, what about the expats who want a warm climate? That's where the Middle Eastern country UAE comes in. In recent years  Dubai has become a booming location for Americans.
So much that they even says, Dubai is the new New York! If you are someone who is drawn to ultra luxurious lifestyle, Dubai is your place to move in! With a booming market and low taxes, lots of government incentives, you will have plenty of opportunists in this city.
The city is extremely welcoming and open to foreigners. The visa process is quite straightforward. Obtaining a work visa is very easy given the so many new developments and projects.
The cost of living for expats to live in Dubai is quiet low. For a single person, it will take USD 1000 /per month.
Dubai has a great climate, plenty of outdoor activities to do everyday, luxury hotels and restaurants, extravagant malls, ski parks and some best beaches. Overall, Dubai is the best location if you want to move abroad and experience a totally new life style! 
5. Costa Rica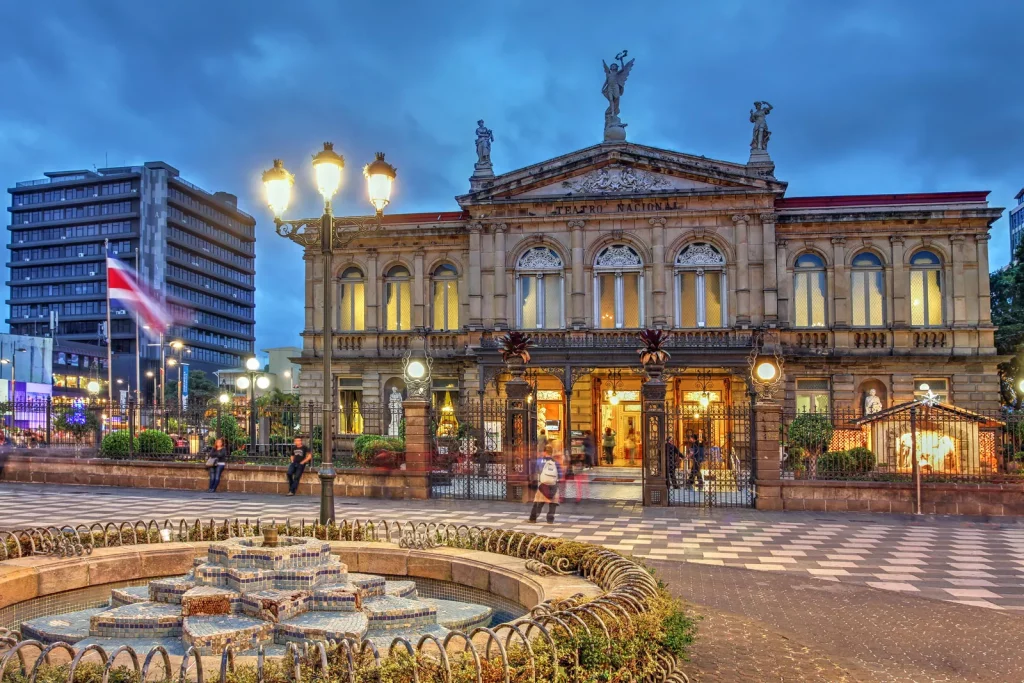 Perhaps you're an American dreaming of a fresh start, wanting to trade in the rat race for a relaxed, tropical paradise? If so, peep Costa Rica!
From the astonishing diverse wildlife, to the delicious cuisine, and its tropical climate, there's so much to love about this Central American country! And the best part? It's a hop, skip, and a jump, away from the United States.
For starters, the cost of living in Costa Rica is lower than the U.S. That means simply more bang for your buck. Plus, you don't have to fret about work. Costa Rica is team-oriented culture.
There are plenty of job opportunities here in tourism sector and the booming tech industries. Costa Ric-ans are well known for their expansion in small businesses.
So expats interested in starting their own ventures can do so with relative ease. The visa process is a breeze too. If you can demonstrate ties to the country, you can settle here in no time! 
Costa Rica is the perfect blend of relaxation, culture, great eats, and a bounty of opportunities with the bonus of living in one of the happiest countries in the world. 
6. Country with the Most American Expats – Mexico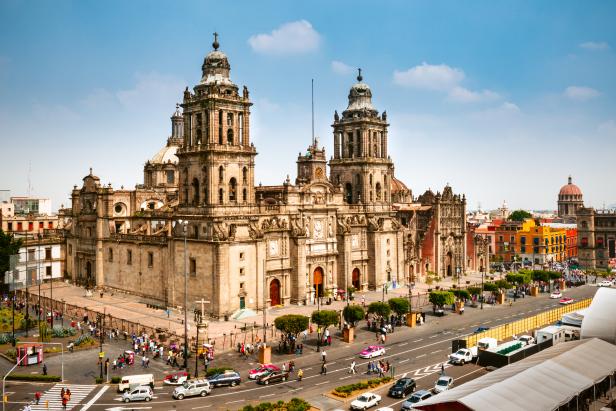 Mexico is the top spot for Americans looking to move abroad. It's close by, the climate's great, and it's home to more US expats than any other country – 1.5 million and counting!
If you're considering relocating, there are three types of visa to choose from, depending on how long you wanna stay: 6-month holiday permit, temporary working permit, and permanent visa.
We recommend taking advantage of the flexibility of the 6-month permit and testing out different cities and coastal towns before making a final decision.
One big upside of living in Mexico as an American is the lower cost of living – Investopedia says a single person can get by in Mexico City for less than a grand a month!
That's not bad. Plus, there are plenty of job opportunities in tech industries, especially in Guadalajara. Big names such as Oracle, Intel, IBM, and HP are based there. And the locals are very friendly and welcoming.
Just make sure to brush up on your Spanish before packing your bags! It's best to know some Spanish already, though, as well as take into consideration safety issues, taxation matters, and health insurances with international coverage.
7. Australia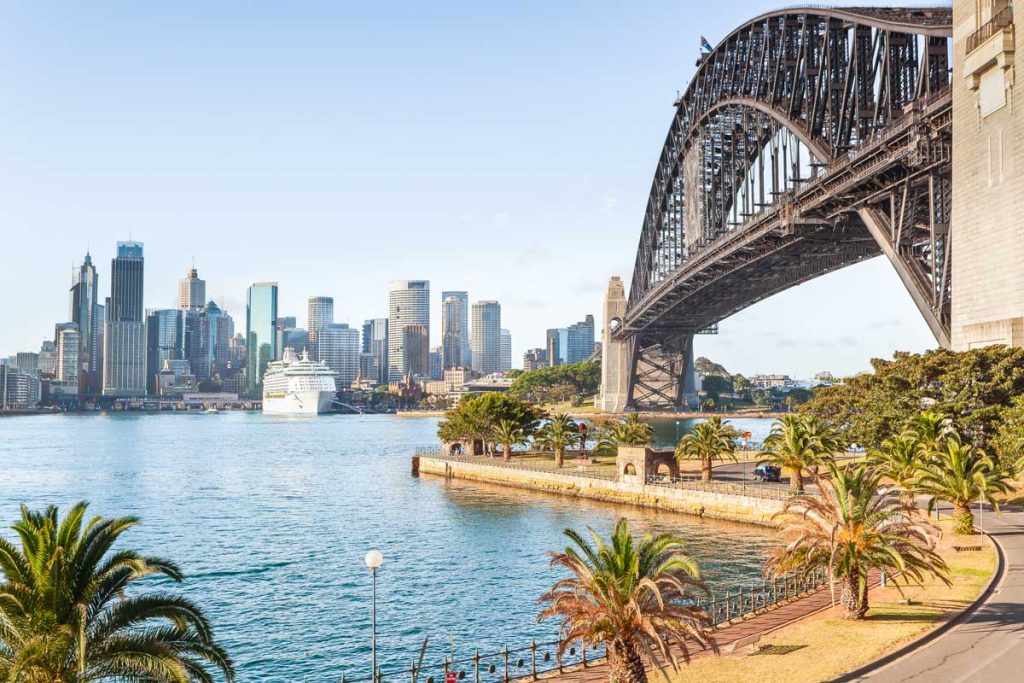 Australia's sunny coastlines, brilliant cities, and modern culture may make it hard to remember that it's now the 13th largest economy in the world! That being said, it's still a great place to move to from the US, if you can brave the tough visa application process.
But what makes Australia so special? People love the relaxed culture – life down under is much different than in the US. Australians prioritize spending time with their friends over work, and love getting outdoors. For activities like hiking, surfing, and cycling, and especially sports (cricket, rugby and Aussie football, anyone?).
Plus, the food is incredible – MasterChefs from all over the world trek to Australia to sample its Eastern and Western cuisine.
And the healthcare is top notch too – Australia ranks 6th for healthcare quality in the world, and it's state-funded so most medical treatments are free.
However, there are also downsides to living in Australia. It's one of the most expensive countries to live as an expat, and salaries aren't as high compared to other places.
On top of that, the visa process is complicated and tough to go through. Finally, take into account that culture shock will be very real – even though they speak English, there will be no 'home comforts' as you get used to life in Australia – that is, if you're up for such a long journey!
8. France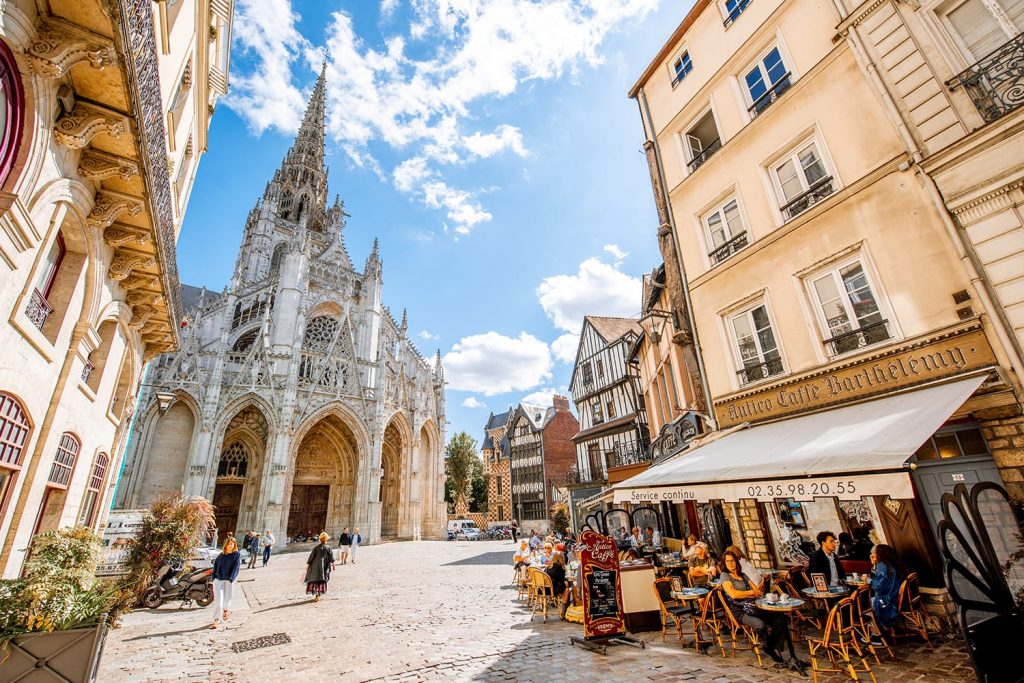 No introduction needed for France! Amazing food, art, culture, cities, and natural wonders- there's a million reasons why you should consider making the move as an American expat.
In addition to all the beauty, France is also one of the top economies, making it the perfect place for a job, family, and living your best life. Here are some convincing reasons to make the leap!
There are plenty of reasons to move to France as an American expat. First the Incredible education system – The 2021 Best Country Report ranked France high on the list for education. Most go to public school, and several universities rank among the best in the world.
The country has a super strong economy. France is the 7th largest economy, and is growing rapidly in the coming decade! Stuff from cars to wines are produced here, plus services too!
As a culture enthusiast, France has a  Unbeatable culture to offer. Famous French cuisine and the highest average life expectancy is proof!
 French isn't an English speaking country. only 2/5 people speak English. Without learning French, it can be hard to fit in. People can also be unaccommodating to foreigners.
Cost of living is high here, and salaries can be lower than in the US. One positive though – Applying for a visa is done pretty easily. You can also stay here for 90 days to explore before applying for a visa.
9. India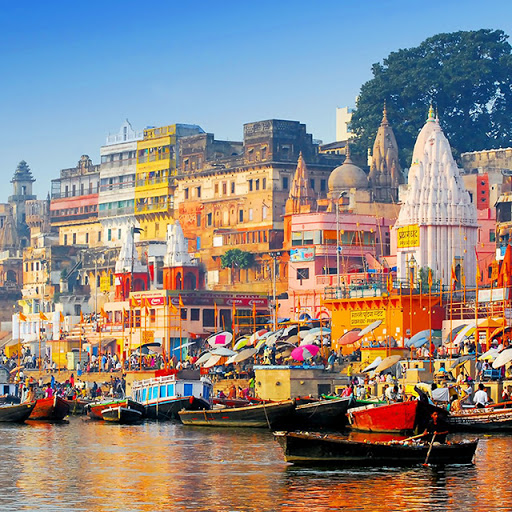 India is one of the world's fastest-growing economies. Right now, it's the 5th-largest in the world, but Morgan Stanley predicts it'll overtake Germany and Japan to become the third-largest by 2027.
With so many opportunities to explore, plus an amazing mix of cultures and modern lifestyles, it's no surprise that India's becoming a popular destination for expats. 
India is super affordable. With rent for a furnished apartment in a nice part of a metropolitan city costing around only $600 a month, American expats can live comfortably without breaking the bank.
The country has a thrilling culture. India has a fascinating blend of ancient tradition and modern thinking that will astonish you daily.
Additionally, You'll find Indians to be welcoming and eager to make you feel at home, often inviting you to festivals, dinners and other social occasions.
The cons of moving to India is the brutal weather. In summer it can be hot and dry, then come the monsoons and in the north the temperature can drop below freezing in winter.
The Overcrowded public systems is another reason that you may want to take into consideration.  India's infrastructure isn't really up to speed with its population of 1.4 billion, causing chaos in sanitation, transport and energy systems.
One of the major red flag about this country is the prevalent sexism. There's been progress over the years, but sexism is still a real problem in India, with women facing challenges in the workplace and around personal safety.
10. South Korea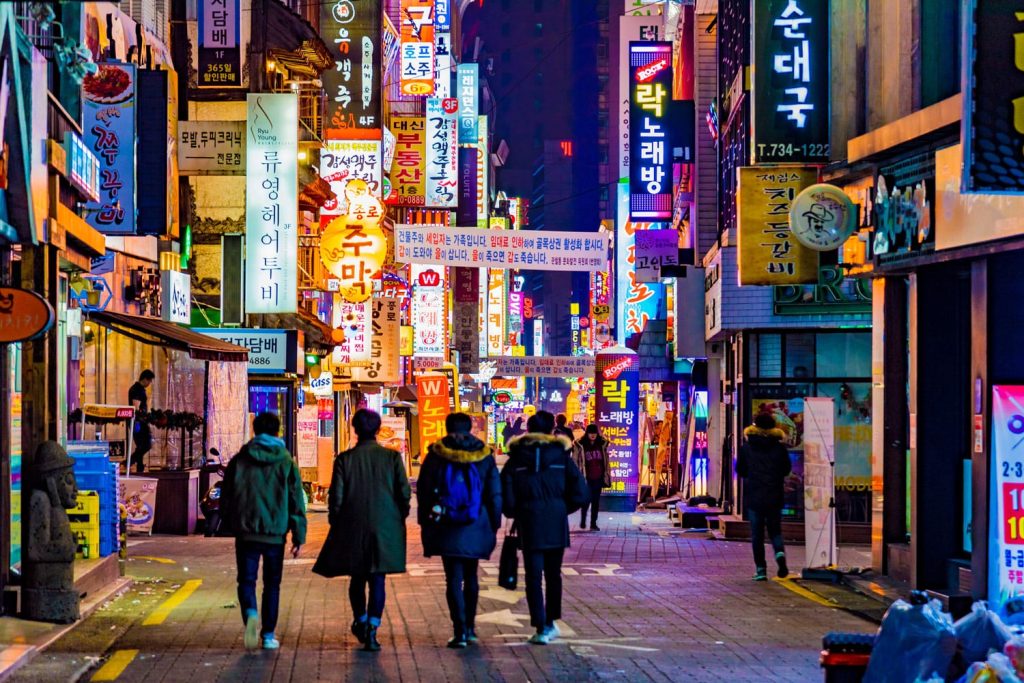 Hear a lot about North Korea these days? You better not forget about South Korea as one of the best places the US has to offer if you're looking to live abroad. Seoul is an ancient capital gone high-tech with international folks from all around the world.
Think it's too packed? Then head on to Busan, with its coastal location and bustling activities. Koreans are known to be hospitable and welcoming to foreigners who just moved to the country.
With so many events and activities, you get the chance to meet people from all corners of the globe. Although South Korea and North Korea are still in a ceasefire, South Korea remains to be very safe. Even the country has a very low crime rate.
Keep an eye out on the situation in the area, though. TEFL jobs are a popular choice for Americans in South Korea due to the citizens' interest in learning English.
There's also a good chance to get hired in marketing, media, or creative industries because the economy there is rising. So what are you waiting for? Get your bags ready and go!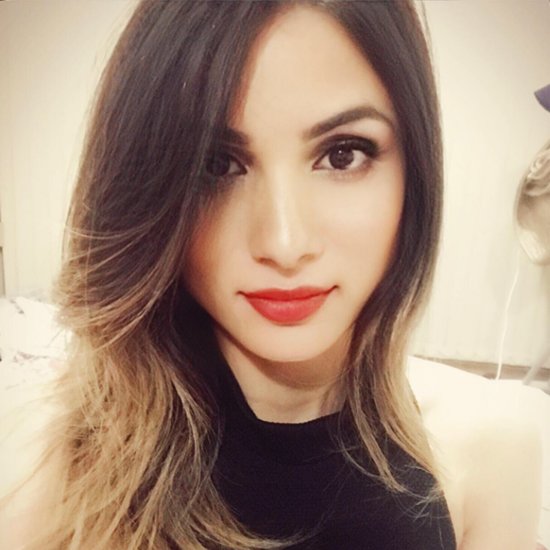 Hello, and welcome to Travel Crog, a site where I share my travel advice for your dream vacations. My name is Molly Martin, and I'm the founder and editor-in-chief of this site. I have a passion for travelling and exploring new destinations, and I want to inspire you to do the same. Six years ago, I left my job as an HR professional and embarked on a three-month trip around the world. It was an amazing experience that changed my life and perspective. Ever since then, I have been travelling as much as I can, and writing about the best things to do, see, and eat in every place I visit. Whether you're looking for a city break, a beach getaway, or a mountain adventure, I have something for you. Travel is not only fun, but also empowering and enriching. Join me on my journey and discover the world with Travel Crog. My motto is: "Life is short, travel more."