Bora Bora is a heavenly place for whoever wants to enjoy a peaceful yet fun vacation around the blue ocean. Surfing in Bora Bora is one of the most exciting things to try there. This place has the most beautiful lagoons in the world. 
Once you arrive at Bora Bora, you will find a lot of travel companies offering surfing at different prices. Bora Bora has two surfing places to choose from.
However, these days hotels and villas have started renting surfing arrangements on their lakes. However, there might be some other better places to surf around French Polynesia,
Stay with this article to know more about Bora Bora surfing. You will be going to get a good guideline here.
Is Bora Boar the Best Surfing Place in French Polynesia?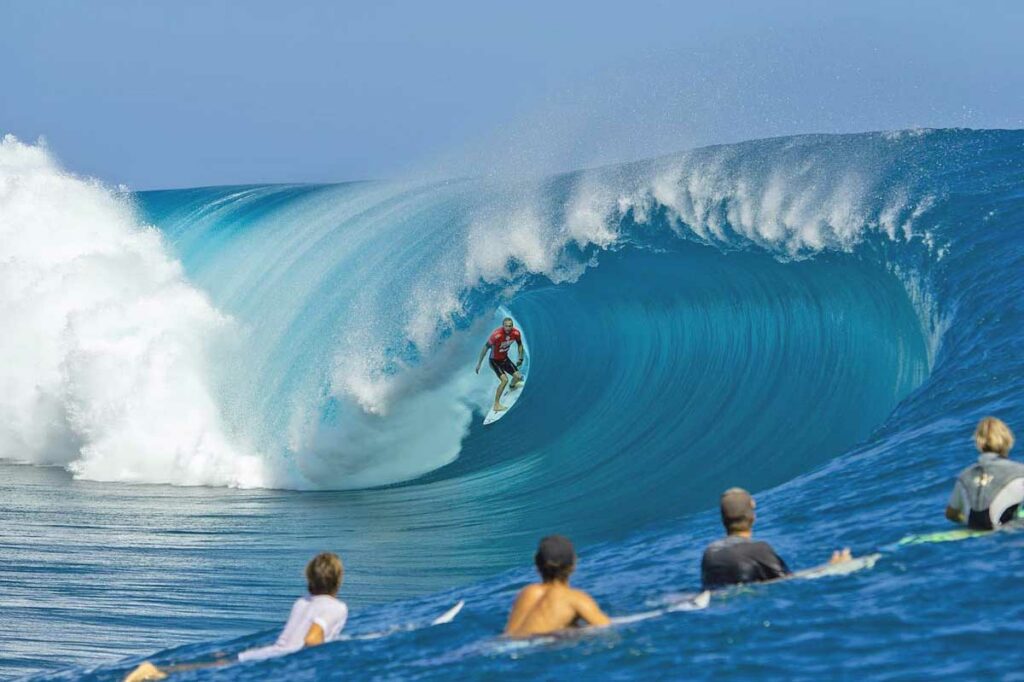 There has another exciting history behind surfing bora bora. Captain Crook in the year 1769, when he discovered the island, noticed the Tahitian people's skill of surfing.
That's when surfing became popular as a sport in Bora Bora.  Bora Bora may not be the best place for surfing around french polynesia, but surfing is one of the best things here.
We can refer to this place as the perfect surfing place for beginners or inexperienced people. Its waves are not giant which makes surfing easier here. 
However, you must keep in mind that Bora Bora is known for its calm lagoon rather than surfing places. There are some good breaks around the island and it makes surfing conditions not always ideal.
Also, here the waves can be inconsistent. If surfing is your main priority, you may find more consistent and challenging waves in other destinations like Tahiti or Fiji. 
Bora Bora instead is more of a honeymoon destination It includes tiny and beautiful lagoons around the ocean. This has pool-like lagoons which are perfect for enjoying sunsets.
However, surfing here is popular only in two places. Resorts are getting the point of visitors' curiosity and they have started offering surfing in tiny lakes.
However, those might not give you the real adventurous experience of surfing. If you want to explore the real surfing method, visit other places around Tihati. 
Best Time to Surf in Bora Bora: Ultimate Surf Guide for Surfers
If you want to just enjoy and explore surfing, January to March is the perfect time in Bora Bora. It is the time when you will not get huge waves or extremely still water around the ocean.
Even, you will get to filter through reefs. May to September is also a good season as during this time, you will get good swells in southeastern ocean waves. 
However, if you will be in Bora just to explore, pick the dry season. From March to June, the south seas include big groundswells.
Tours & Things to do hand-picked by our insiders
And, December and January are perfect for professionals. These two months are more prone to rain. But, during these seasons, huge storms can hit the island which seems quite dangerous.
However, if you want to enjoy strong and windy waves, visit anytime between June and September.
Guide to Surfing Island Near Bora Bora: Two Popular Surf Spots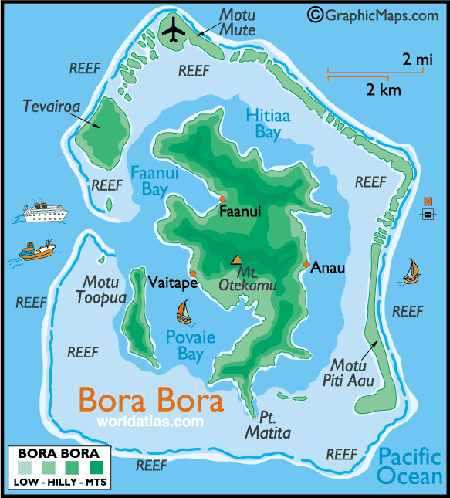 Bora Bora is not filled with all the perfect locations for surfing. Still, it has two most popular places where visitors love to surf at different times of the year. These are Teavanui pass and Motu Piti Aau. 
Teavanui pass is the first pick for anyone who wants to surf in Bora Bora. It has a perfect take-off zone on the reef and an amazing location. Its reef is connected to the pear beach resort.
This is recommended to come during dry seasons like May to October. This location is dangerous for beginners. You have to reach there by boat and fight with big swells.
You can not just use paddle boats to reach those risky zones. However, its exotic location is really hard to overlook.
One side has a pearl beach resort and the other side gas ottoman, motu tapu, and other gorgeous bungalows. Well, you can also get some lemon sharks swimming around you there.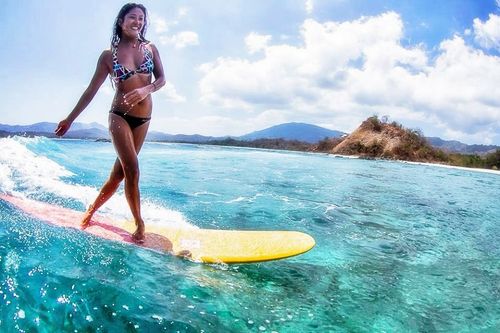 Another well-known location for surfing is, Motu Piti Aau. It is beautiful but not a reliable spot to surf. It is open during the wet season.
As it is a very narrow type of cancel This is a suitable surf spot for experienced surfers. You have to be experienced enough to surf reef break to enjoy surfing here.
November to March seems to be the perfect time to visit there. 
📍Location |Buy Jet Surfing Ride Here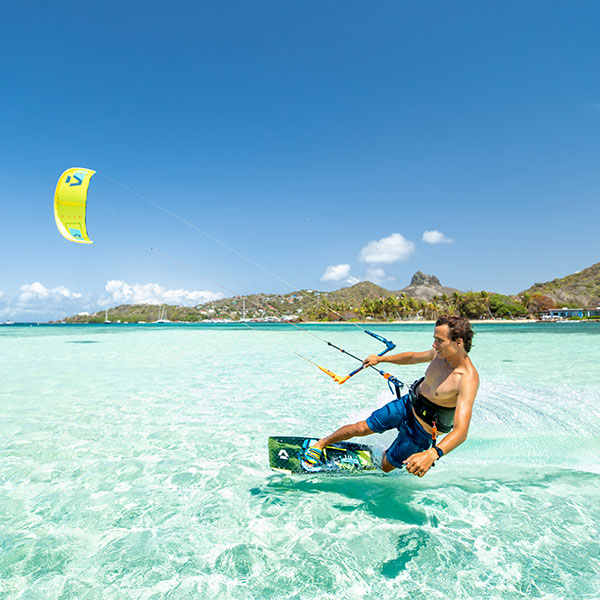 Bora Bora is not a crazy place with strong and windy waves. If you arrive there during the dry season and still want to surf kitesurfing is your ultimate option left. Don't worry! Kite surfing is equally enjoyable. 
Here you will be instructed to use a huge kite and use wind power. You will be pushed and pulled with the wind.
If you have tried paragliding, this might feel similar to you. The best part is, kite surfing will give you the experience of flying like a bird over the ocean. 
In simpler words, it is the combination of several things like surfing, skateboarding, snowboarding, and paragliding.
Bora Bora teaches kite surfing in the kite surf school polynesie which is quite famous around there.
Guideline to Try Surfing In Bora Bora
Well, before you arrive in Bora Bora, you must know a few things thoroughly. Check out here to get quick tips for your Bora Bora surfing guideline:
Firstly, if surfing is your only priority, don't settle for bora bora. There have other amazing places in French Polynesia where you can try this fun thing properly. You can try Tahiti, Huahine, Raiatea, and Moorea to get the best out of it. 
You can not paddle in surfing locations of Bora Bora. This is because the coast is quite far from the waves there. And, you might not find it safe enough to paddle. The surfing locations offer boats to reach the destination. 
You will not get surfboards on rent there. You might have to carry your own. Don't worry about looking weird. Most people seem to carry their own. You can take Air Tahiti Nui airline to reach Tihati as they allow carrying surfboards while flying.
If you are not experienced, it can get tougher to deal with high waves around the Bora Bora reef breaks. These reef breaks generally hold shallow corals underneath the water. And, while surfing it can hurt you badly.
Wrap up
Surfing on Bora Bora island is a popular fun activity for visitors. It attracts people to make their visit more adventurous.
Here you have got a complete guide to bora bora surfing. There have a few reasons that make surf trips there unsafe: like surf breaks and high waves.
However, local surfers seem to enjoy this sport pretty well. However, Tahiti surf spots and other spots on the island around french polynesia have more serious surfing arrangements.
You can explore those surf destinations. Also, don't forget to make a good plan and pick the best time of the year before arriving.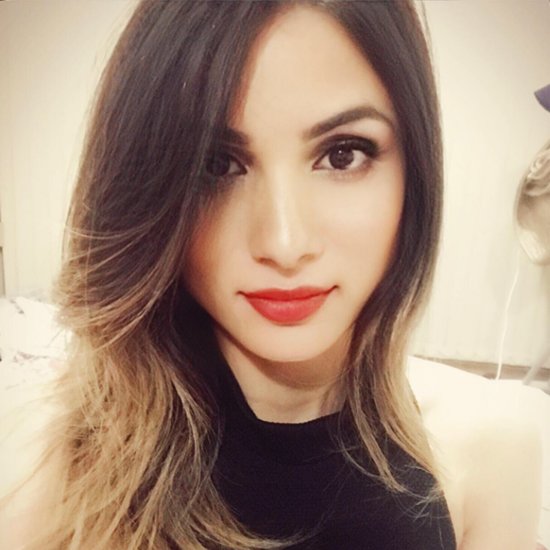 Greetings, travellers! I'm Molly Martin, the passionate explorer behind this vibrant travel platform. Alongside my team—Lorena, Jermaine, Ana, and Alen—we curate awe-inspiring travel destinations to ignite your wanderlust.
Thank you for joining us on this exciting journey. Your presence here enriches our travel community, and we look forward to inspiring your next adventure. Happy travels!