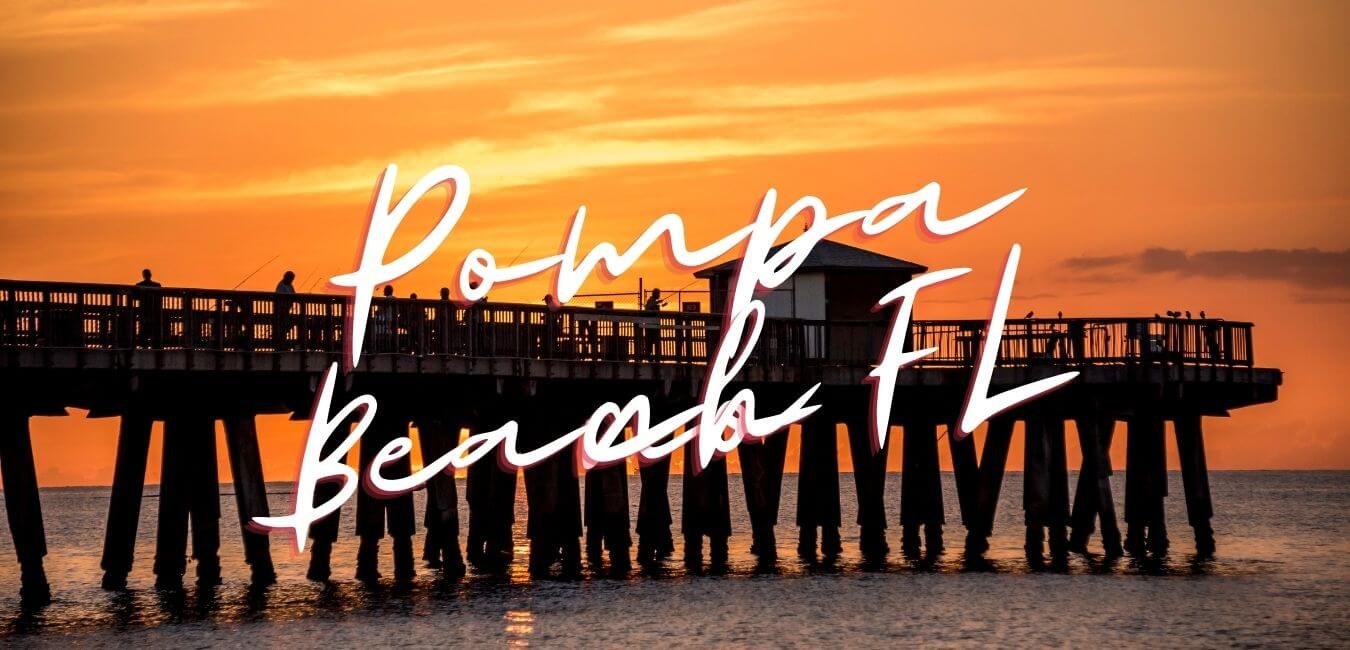 Pompano Beach is a sunny town north of Fort Lauderdale with beautiful beaches, pristine marine life, coral reefs, huge marinas and beach playgrounds.
Its located where the Gulf Stream bends making the ocean waters clear and warm, right between Hillsboro Beach and Fort Lauderdale beach.
Tours & Things to do hand-picked by our insiders
The coastal town, often called the "Heart of the Gold Coast," is rich in attractions and activities, including the 1,000-foot-long Pompano Beach Pier.
The 20th-century Hillsboro Lighthouse at the mouth of Hillsboro Inlet, and more than 50 manicured parks and urban areas offering a wealth of outdoor activities. CDC information for travellers. Hours of operation/availability subject to change.
1. Fern Forest Nature Center
This beautiful preserve is located at the east part of Pompano beach. The forest is full of trees of different species and also holds many species of animals such as birds, chameleons, and monkeys.
There are multiple wooden bridges that went through the forest and some resting shades at the joining portion of the bridges. A great place to have an adventure with your friends and family.
Be sure that you will perceive great animal diversity in this place and it will be the best trip for you if you are an animal lover.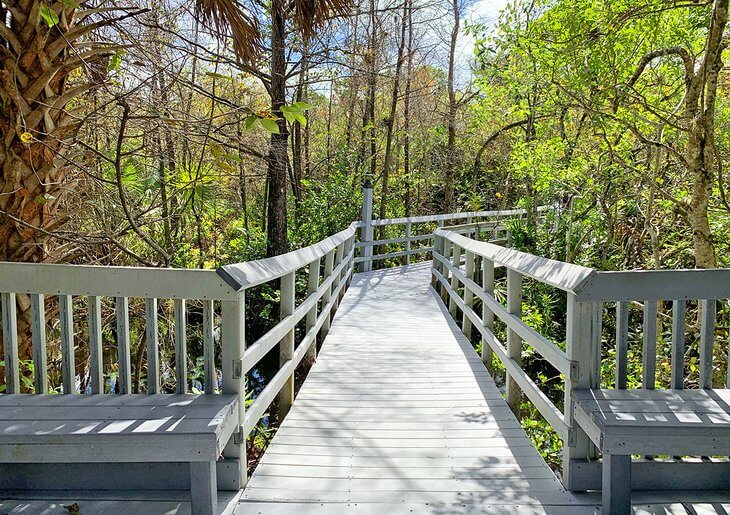 Source: Fern forest nature center
Address: 201 S Lyons Rd, Coconut Creek, FL 33063, USA
2. North Ocean Boulevard
A dazzling place for those who love a place that gives the feeling of both urban and natural beauty. North Ocean Boulevard is just located beside the city of the west boulevard and the sea wave falls on the white sand of the shore, just at the feet of big multiplex buildings.
The hotels are just beside the seashore so that you can enjoy the beautiful view of the beach through the window of your room. You can enjoy the beautiful scene of sunset by sitting down on the sand or sitting on the balcony of your hotel room.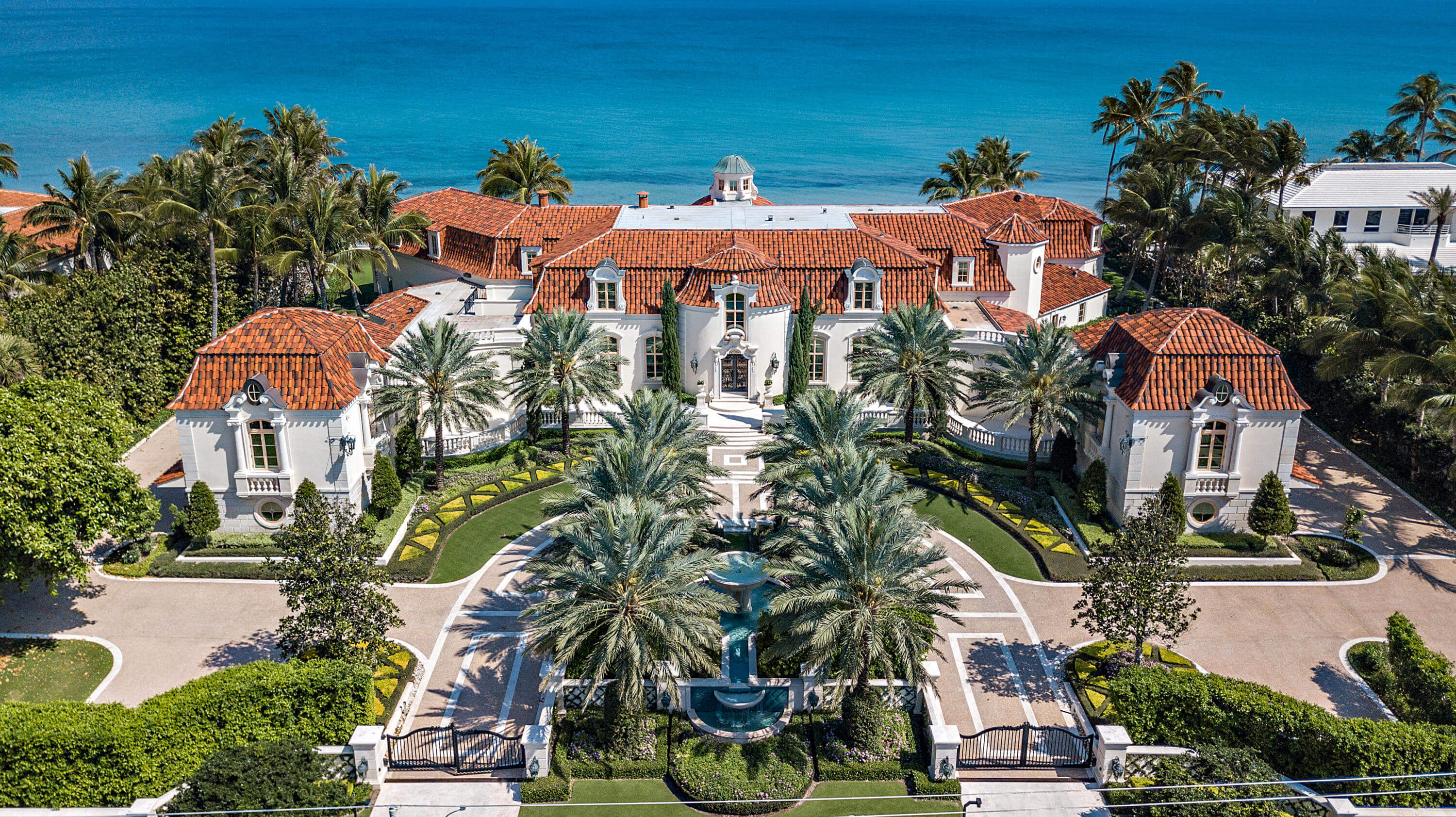 Source: North Ocean Boulevard
Address: 1071 North Ocean Blvd.
3. Pompano Beach Pier
Pompano Beach Pier is located over the beach of Pompano. The pier is almost 500 meters long and the head of the pier is around 300 feet in width. The shape of the pier is like the letter P. 
The whole pier looks like an aircraft carrier. The pier is an awesome place to see the sunset from. Standing on it while heavy wind will give you the mindblowing feeling of flying over the ocean. There is a lighthouse at the end of the pier.
You are reading "What is There to Do with Kids in Pompano Beach, Florida" Back to Top or More tourism, attractions for couples, food, things to see near me today.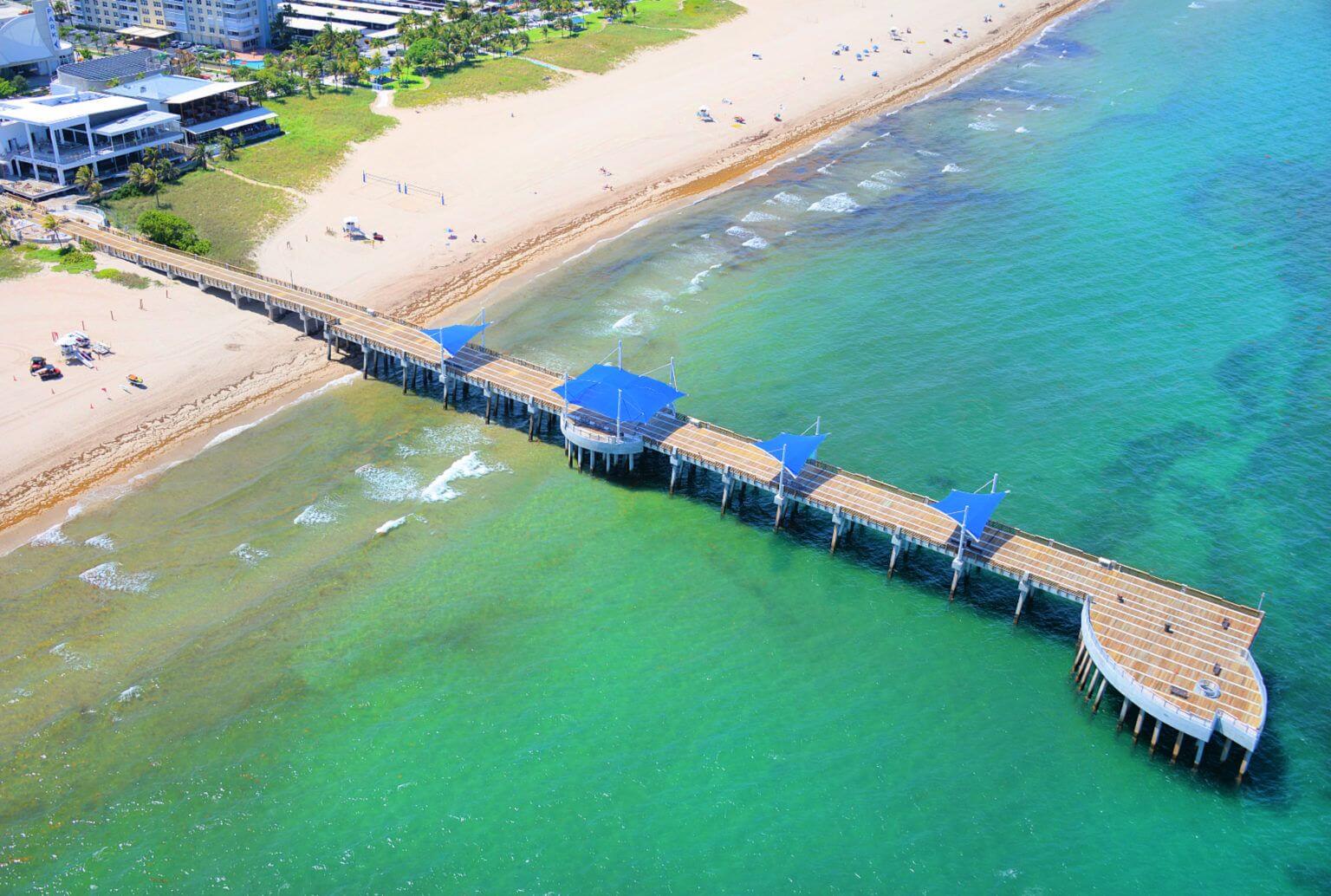 Source: Pompano beach pier
Address: 222 N Pompano Beach Blvd, Pompano Beach, FL 33062, USA
4. Tradewinds Park
Tradewinds Park is full of different elements of nature. The place holds a beautiful playground for kids. There is a horse racing track in the middle part of the spot. The park is full of small horse farms.
There is a small train that runs through the nearby forest. Both the kids and the adults can enjoy the ride. In winter, different kinds of birds and flamingoes are seen beside the bank of the river.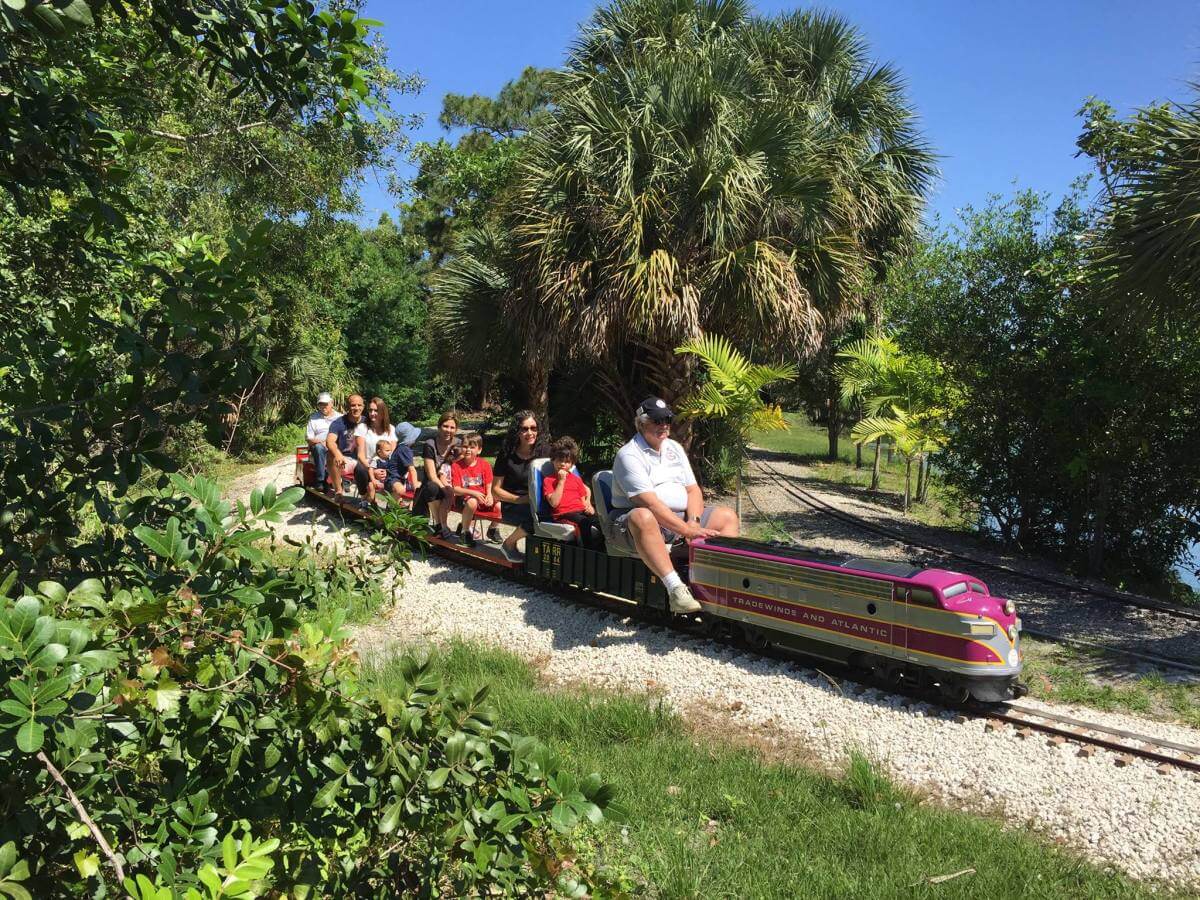 Source: Tradewinds park
Address: 3600 W Sample Rd
5. Wilton Drive
Wilton Drive is a small city that everyone will love t have a tour in. The beautiful city is a central attraction towards the local people. There are different things to have a look at.
You will find different stores and houses in most of the places. A few swimming pools are located in different estates.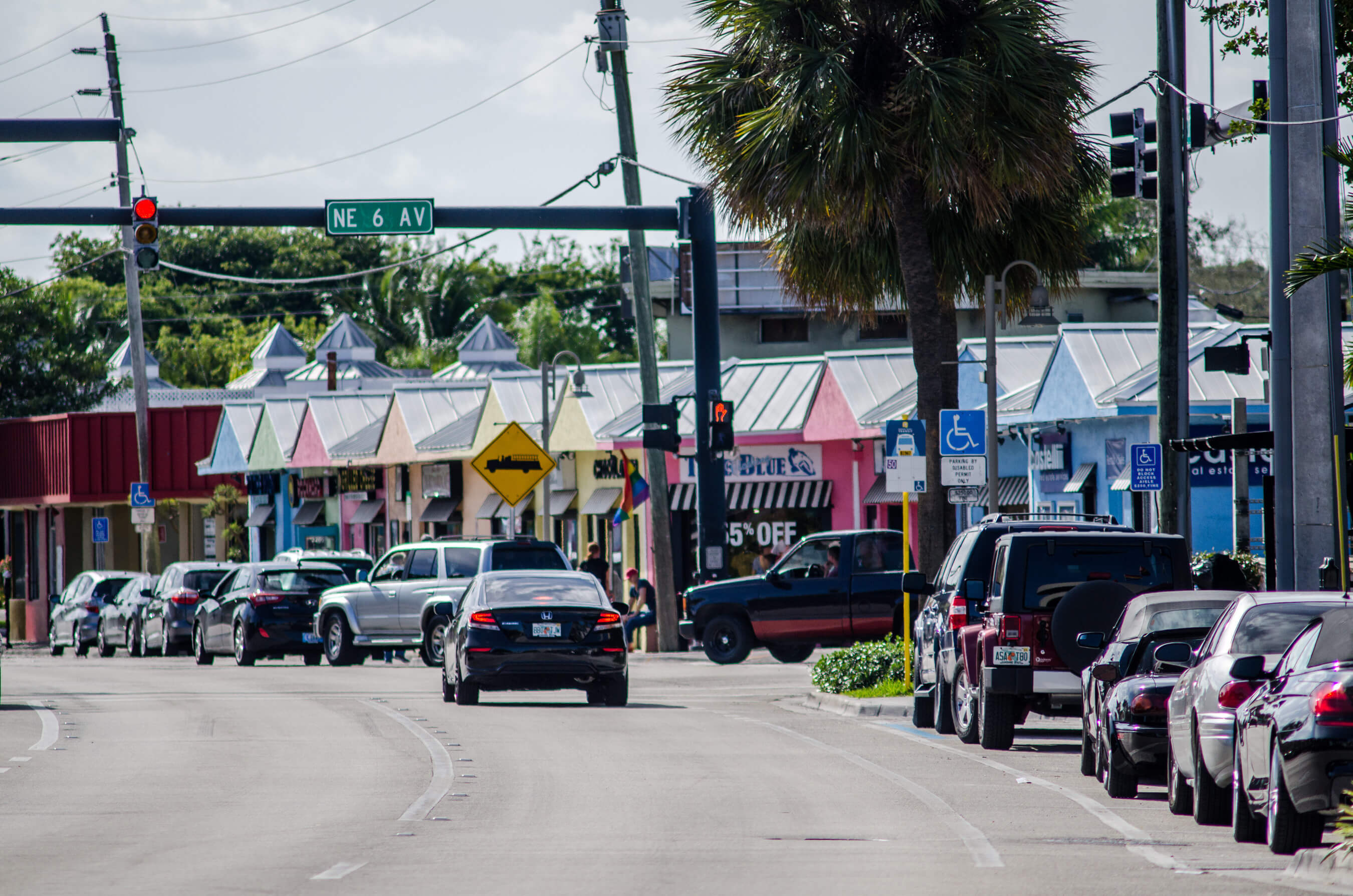 Source: Wilton Drive
Address: 2201 Wilton Drive, Suite 11, Wilton Manors, FL 33305. 
6. Colohatchee Park
Colohatchee Park is an extraordinary spot. The area is surrounded by the forest. and a small narrow river went through the forest. There is also a boat ramp where you can hire a boat from in case you want to have a ride across the whole place.
A beautiful wooden bridge went through the forest and joins the two parts of the forest. Fishing is permissible here. The feeling of fishing at the sunset, standing on the bridge is just of another level.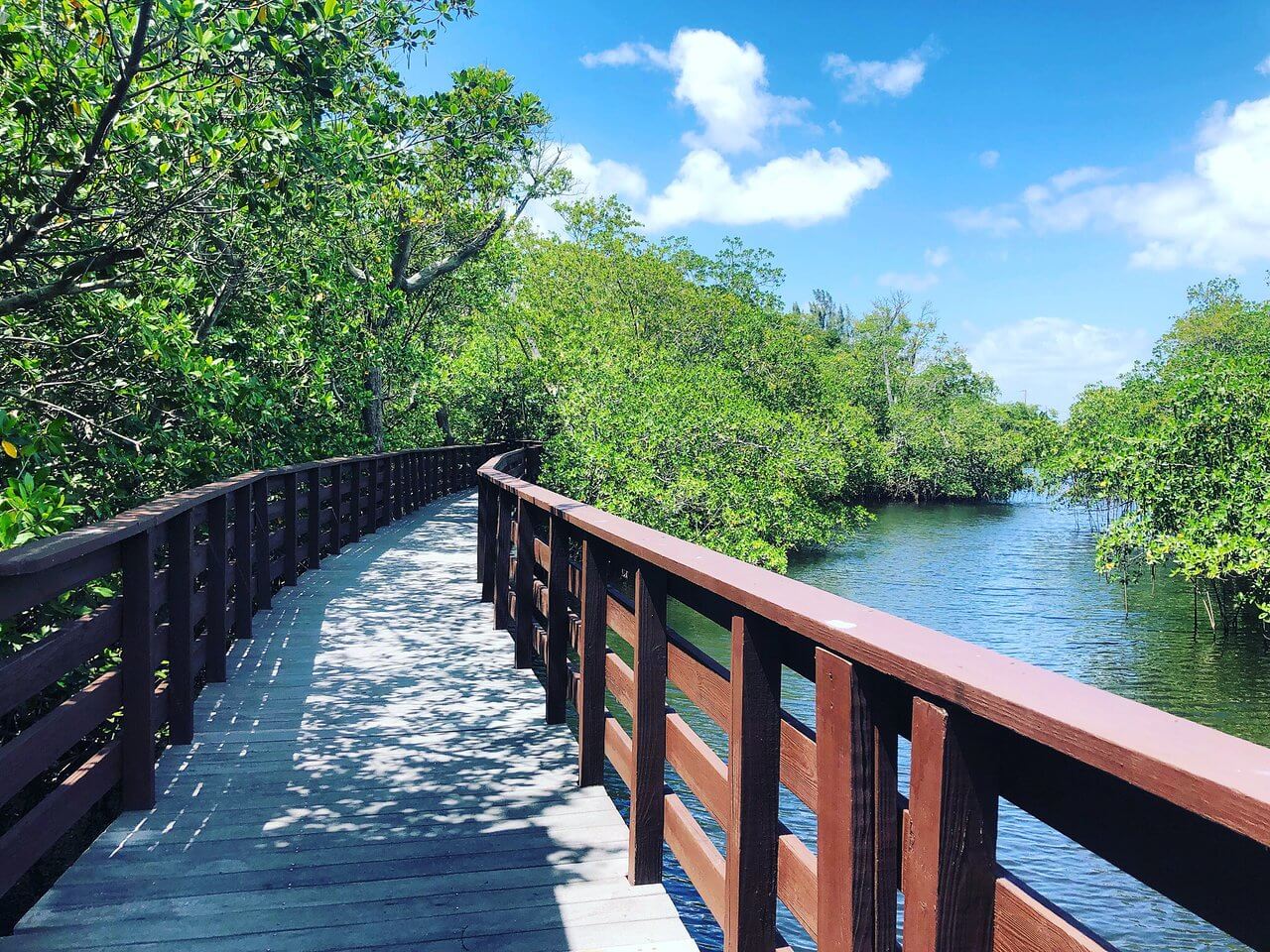 Source: Colohatchee park
Adress: 1975 NE 15th Ave, Wilton Manors, FL 33305, USA
7. Uncle Bernie's Amusement Park
Uncle Bernie's Amusement Park is one of the most famous kids' fantasy parks in north Florida. The roller coaster and other rides are the prime attraction to the kids.
There are also some cartoon figures what the kids enjoy the most. There is also a water park where both the kids and the adults can go and have a ride.
The rides apart there are beautiful snack bars where you can spend your lonely time with your loved ones.
Where can you get away, beaches near me, luxury tourism, resorts & family weekend hotels to visit around me with kids, outdoor activities, things to do near me, weekend getaways, dinner near me, entertainment, places to go, hiking trails near me: Best caves in the U.S., SD, Galena IL, Boise, St. Pete, San Jose, Taos, Fayetteville, Steamboat Springs, NH, East Coast, DE, GA, Little Rock.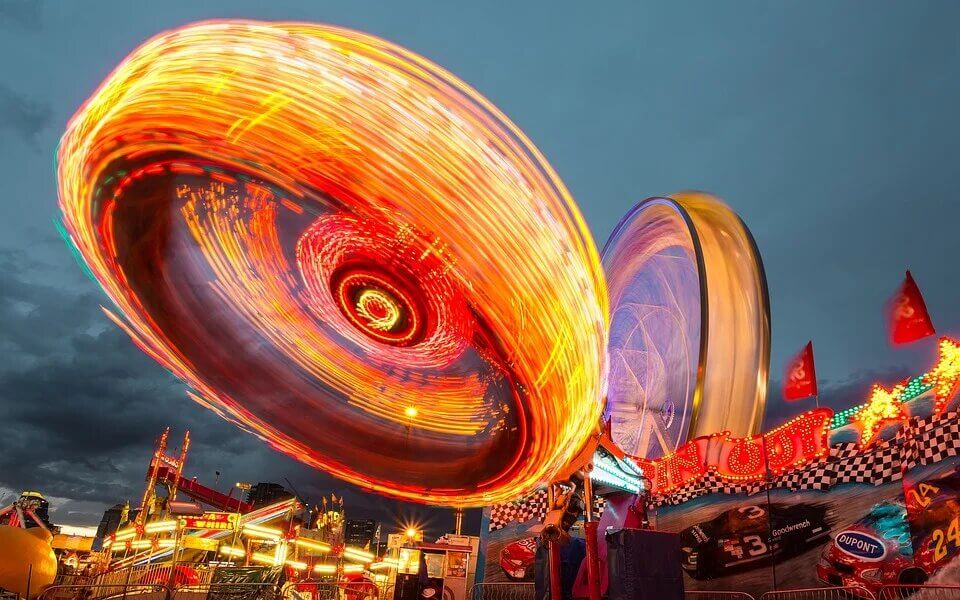 Uncle Bernie's Amusement Park
Address: 3291 W Sunrise Blvd, Lauderhill, FL 33311, USA
8. SS Copenhagen Shipwreck
SS Copenhagen was a multi-floor commercial ship that went down into the Atlantic ocean more than a century ago. There are still some parts of the ship under the ocean that is being preserved for the tourist to come and see.
The tourist guide will help you regarding swimming and you can look under the ocean and have a great experience of watching a shipwreck.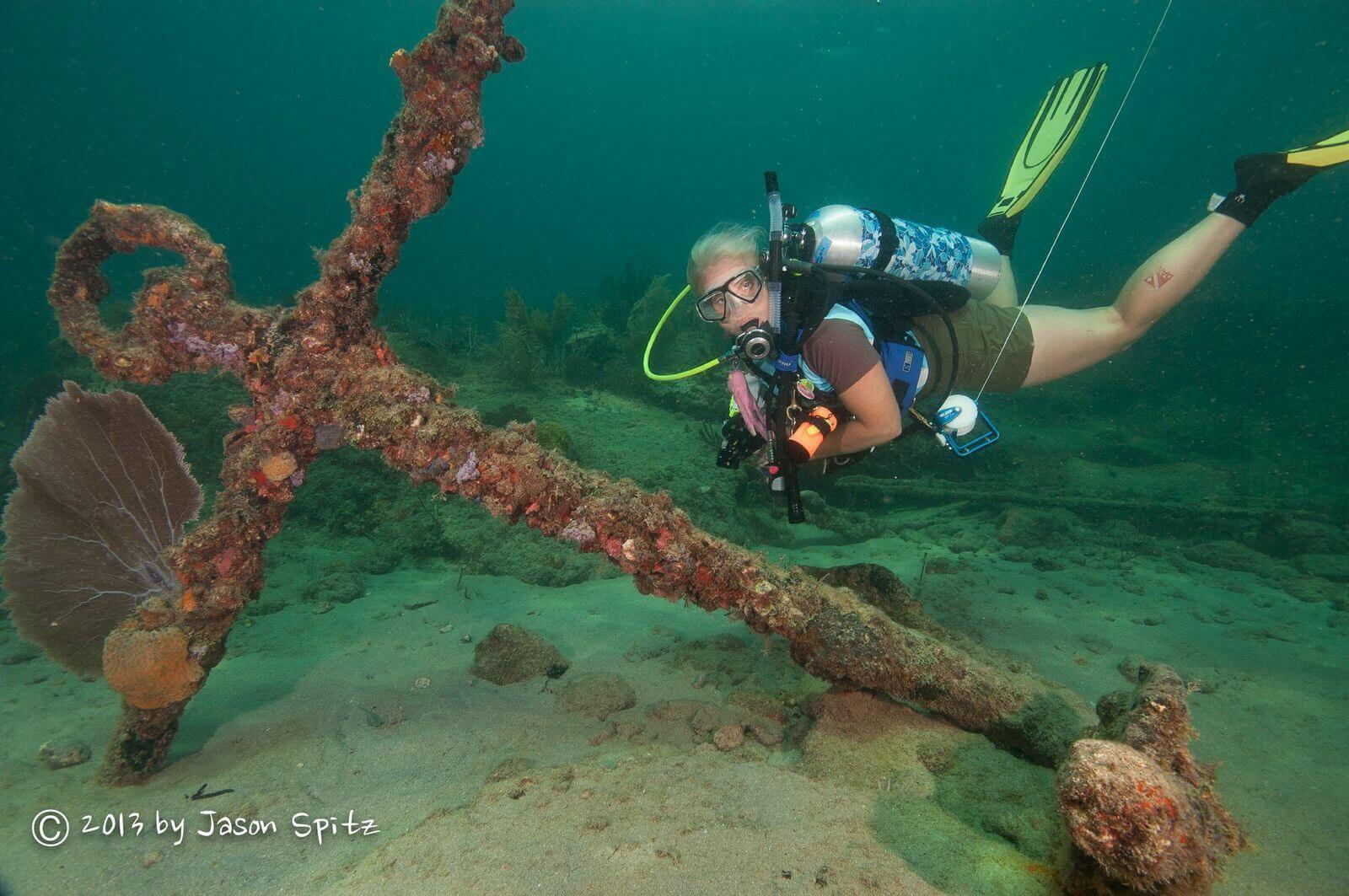 Source: SS Copenhagen Shipwreck
Address: Lauderdale-By-The-Sea, FL 33308, USA
9. Sabal Pines Park
A beautiful park to have camping or tailgating. Sabal Pines Park is one of the most suitable and well-decorated camping parks on pompano beach. There are beautiful parking lots, different playgrounds for the kids and the adults.
You can have a camping session of a cookout party under the shade of the tree. There are also different kinds of beautiful birds available in that place.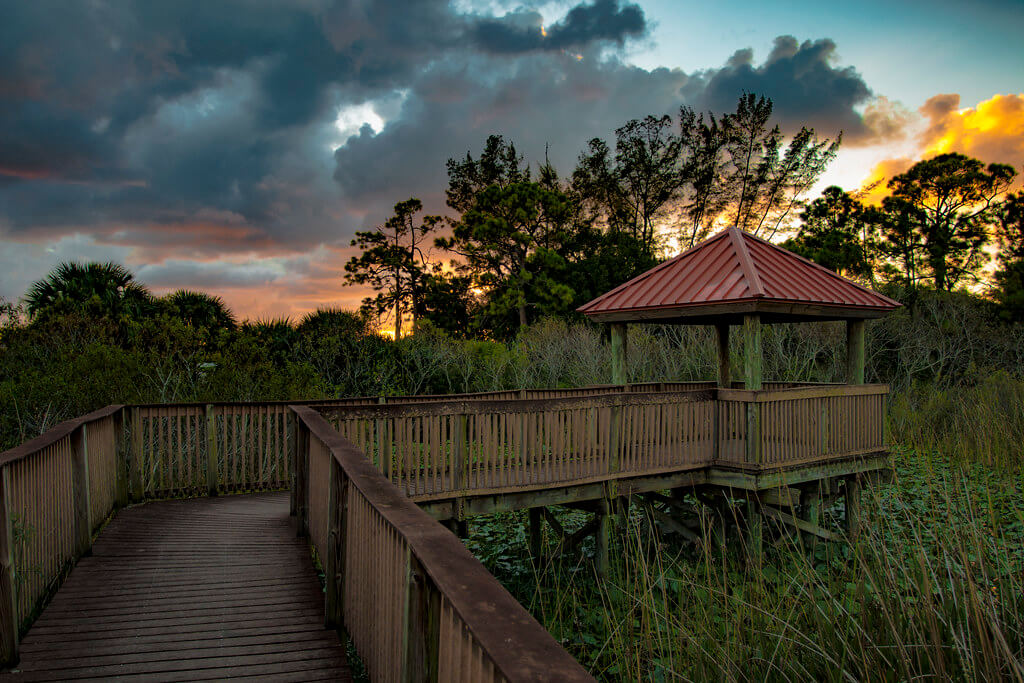 Sabal pines park coconut creek at sunset
Address: 5005 NW 39th Ave, Coconut Creek, FL 33073, USA
10. North Broward Park
North Broward Park is another camping spot for both adults and kids. The whole park is surrounded by trees and the shade of the trees covered the whole upper portion so that you can rest for a while under the shade.
A beautiful lake went beside the park and there are small benches to sit on. At the last corner of the park, there is a children's playground. A baseball ground is also available just beside it. A great place for cycling also.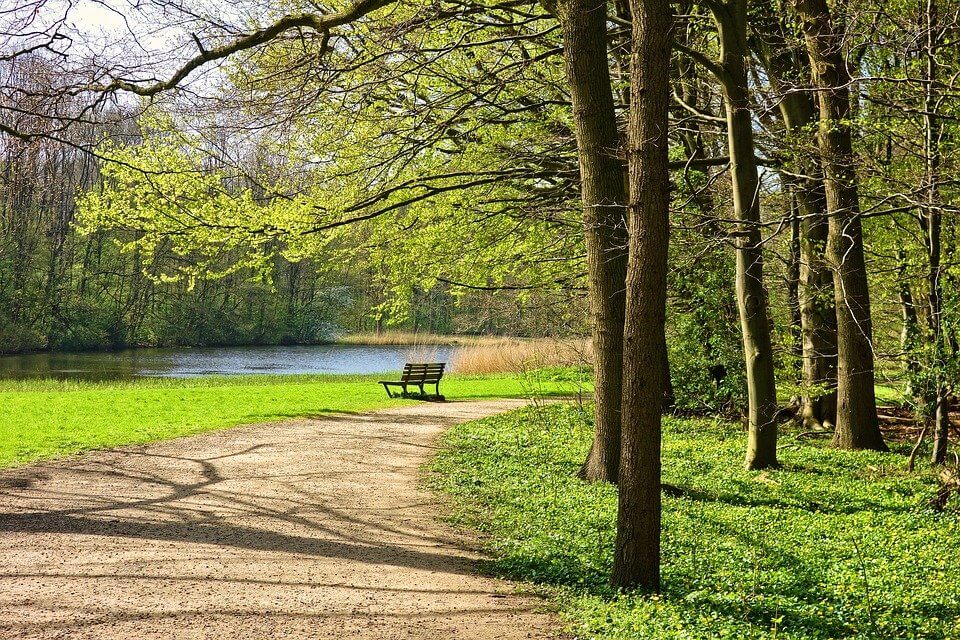 North Broward Park
Address: 4400 NE 18th Ave, Pompano Beach, FL 33064, USA
11. North Ocean Park
North Ocean Park is just like the other ordinary sea beaches but the excellence of the beach is quite unique. The beautiful water got a reflection of blue sky, the seashore is covered with white sand. You can find sea seals on the shore sometimes.
There is a 1500 feet tall lighthouse at one particular end on the shore. There is some well-decorated pile of palm trees which increased the beauty of this beach. The park in located at the inner portion of the beach.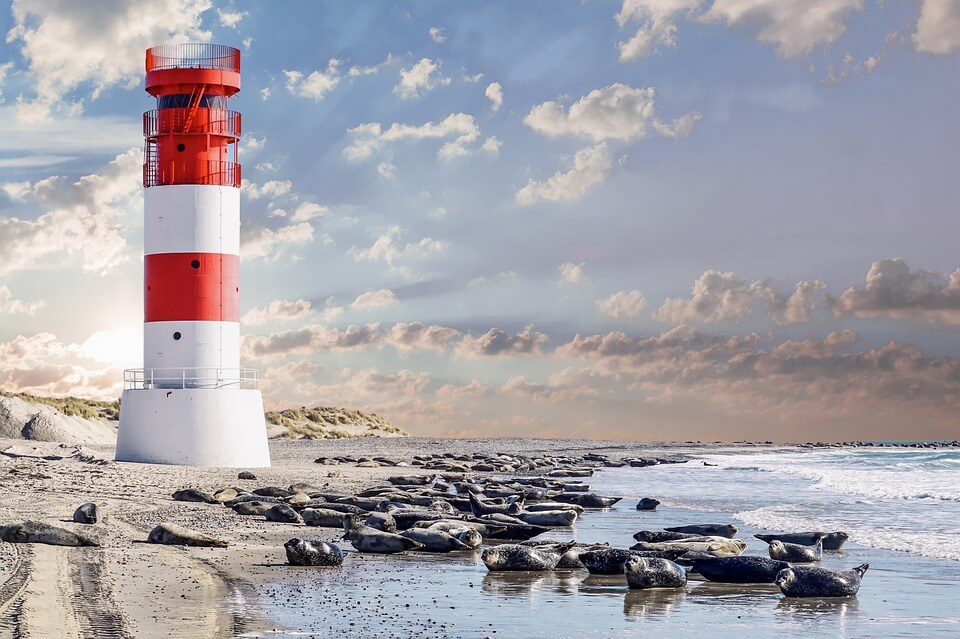 North ocean park
Address: 3424 NE 16th St, Pompano Beach, FL 33062, USA
12. Hampton Pines Park
Hampton Pines Park is the most lonely and beautiful pines park on our list. This spot is the best place for people who wants to spend some lonely time walking through a forest surrounded by beautiful trees.
There are some wooden benches placed at some distance to sit on and rest for a while. A beautifully created wooden fence has separated the park from the nearby lake nicely. Inside the park, there is a children's playground. You can also have a boat ride by hiring a boat from the ramp.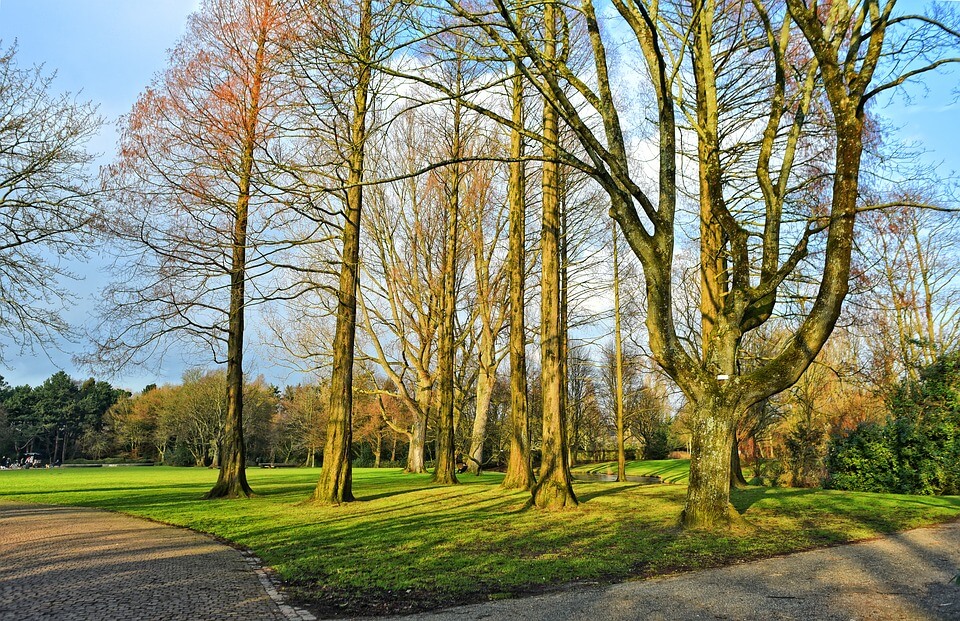 Hampton Pines Park
Address: 7800 Hampton Blvd, North Lauderdale, FL 33068, USA
13. Caporella Park
Caporella Park is a combination of a children's playground, camping, and boat ramping tourist spot. There are good numbers of swimming pools for the visitors. Also, some resthouse is available. There is a lake just beside the park.
The whole area is covered with trees and hill forests. The Caporella Park one of the most visited tourist places for camping purposes.
Some of the amenities and activities at this welcoming Park include Grilling, Playground, Fishing, Picnicking, Water Sports, BBQ, Barbeque, Barbecue, Restrooms. Stop by, relax and have a nice time at this Park.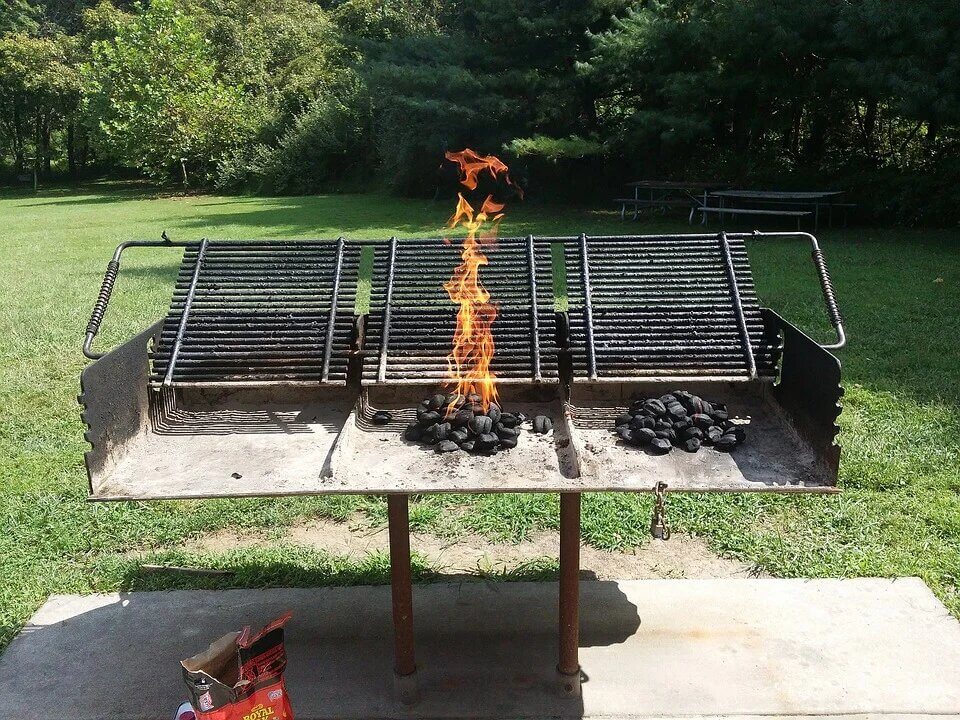 Caporella Park
Address: 5200 Prospect Rd, Tamarac, FL 33321, USA
14. Kaye Stevens Park
Kaye Stevens Park is pretty much similar to two of our previous camping spots. The park is surrounded by a lake and trees. The Kaye Stevens Park was named after a famous American singer and actress Kaye Stevens.
There are several statues of the trees located in the park. A beautiful fountain is located just in the middle of her memorial.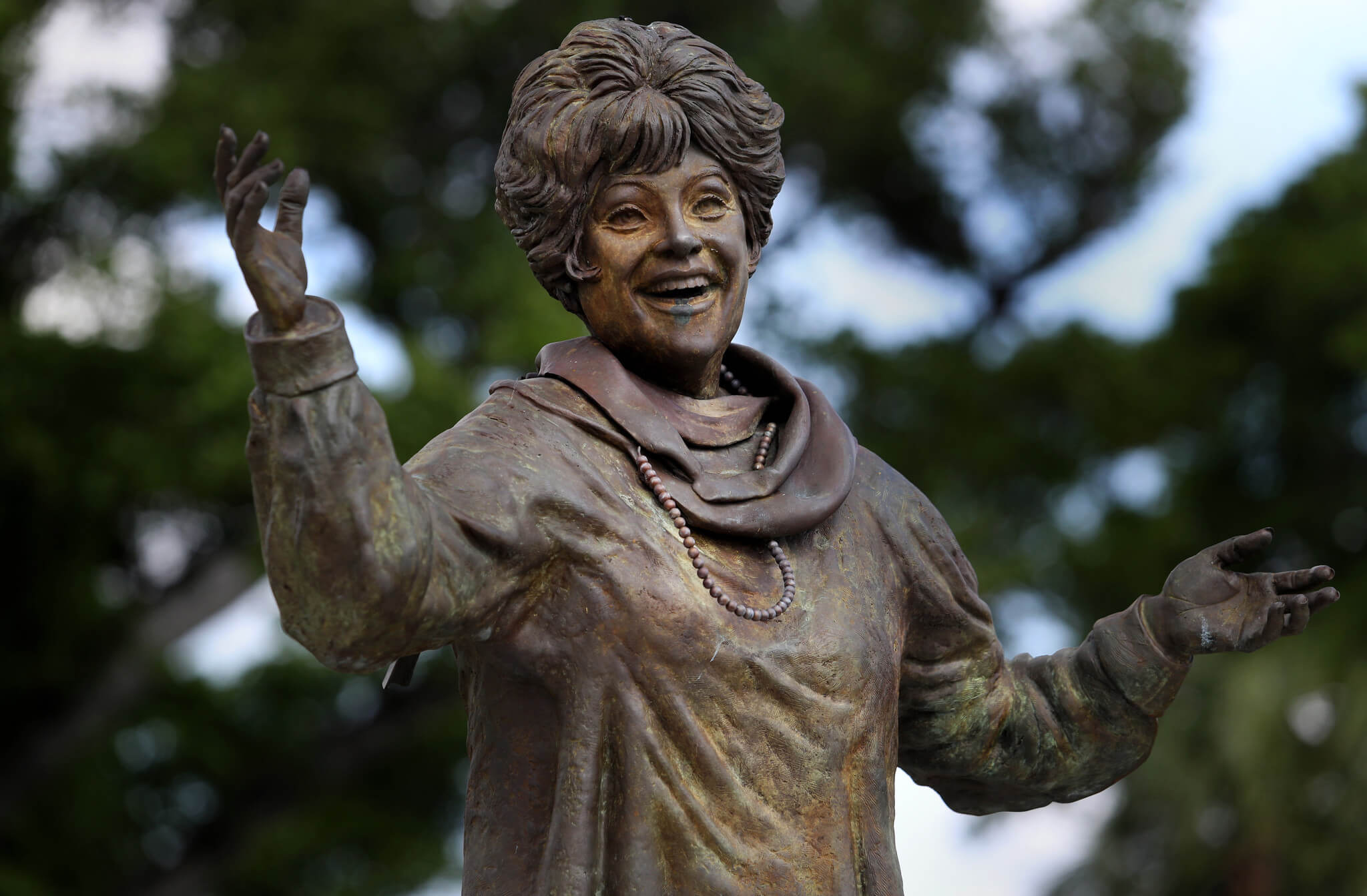 Source: Kaye Stevens Park
Address: 5825 Royal Palm Blvd, Margate, FL 33063, USA
15. Dottie Mancini Park
Dottie Mancini Park is another ground park for children and adults. There are some small golf courts where the overpeoples come and play golf. The kids can have some riding times in the playgrounds just beside the golf court.
There is a narrow street went by there you can have a walk with someone or alone. Some benches are placed beside the sideways to have a sit in the clumsy afternoon.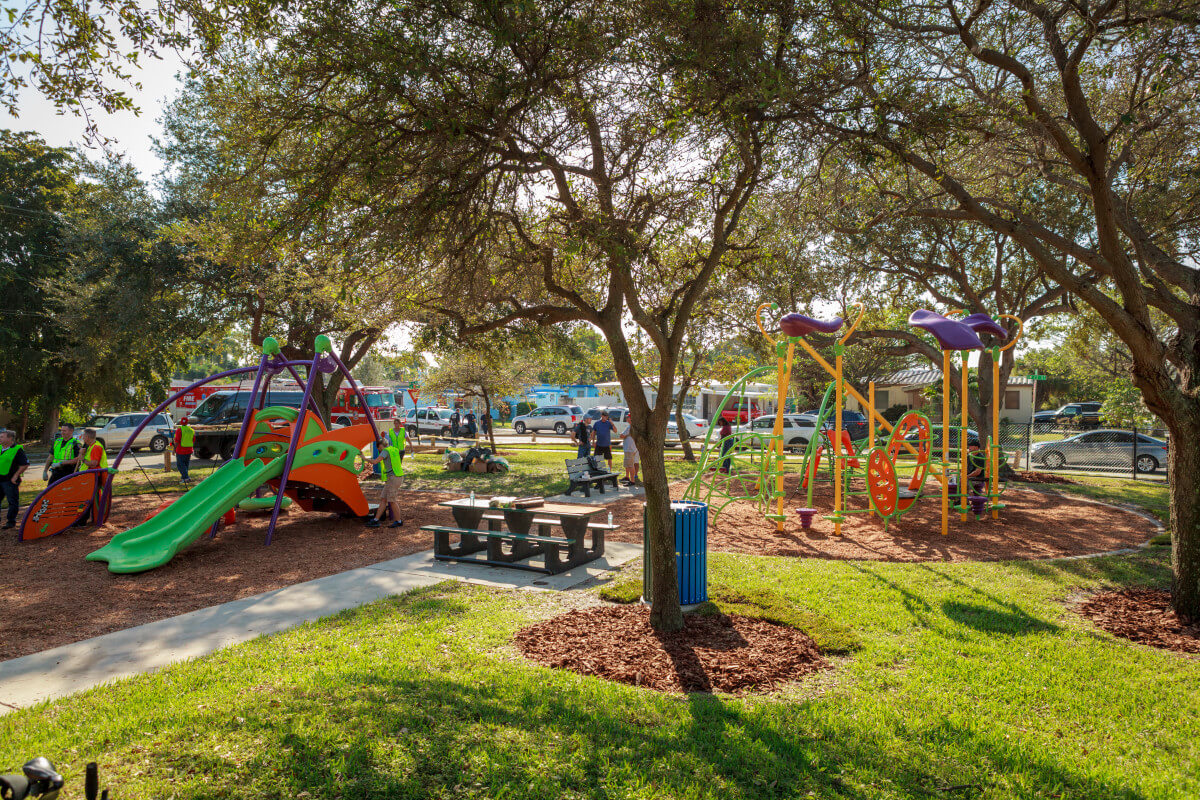 Source: Dottie Mancini Park
Address: 6520 Northeast 22nd Ave, Fort Lauderdale, FL 33308, USA
FAQ
When is the Pompano Beach Seafood Festival?
In late April, the Pompano Beach Seafood Festival is a three-day feast of live music, arts and crafts, and seafood.
When is the Pompano Beach Fishing Rodeo?
The third weekend in May, sports fishing is in full swing during the Pompano Beach Fishing Rodeo , an annual showcase of local fishing charter boats held for more than 50 years.
What are the best things to do in Pompano Beach?
Whether on the golden sands of the shore or out into the ocean, Pompano Beach is a prime spot for fun things to do including water sports and tours.
What is the Pompano Beach Fishing Village?
Located at the Pompano Beach Fishing Pier (opening in October 2019) directly on the Atlantic Ocean with a Pier Street promenade link to the Intracoastal Waterway, it's a new, walkable beachfront development with something for everyone: Casual and upscale dining.
What are the rules for child seats?
Children under 2 must either sit in laps or in seats.
What is the best place to fish?
The Pompano Family Fishing Pier is a great place to hang out and spend a few hours or an afternoon watching the waves and the fishermen.
What is the best place to snorkel in Pompano Beach?
Only a quarter-mile off the coast lies a magnificent living coral reef.
Where is the lighthouse?
It's actually located on an active Coast Guard base in Pompano Beach, so it's not open to the public, but you can participate in one of the monthly group tours that are offered.
What are the best beaches in Pompano Beach?
The beaches of Pompano are wide with beautiful white sand, and they're not crowded!
What are your favorite things to do in Pompano Beach?
Walking the beach and taking in the sea air is one of our favorite things to do in Pompano.
Is Florida Right for You?
There's really no wrong time to go to Florida.
What is the best time to go to Florida?
Of course, Florida in winter is always perfect, especially if you're from up North like me.
Where is Pompano Beach?
Set 35 miles north of Miami, this pretty spot is lower-key than its more vibrant, and much louder, counterpart.
What are the best things to do in Pompano Beach?
From sunning yourself on the golden sand to snorkeling in the warm water around the vibrant coral reefs to shopping in the upscale stores of open-air malls, guests can choose from a wide variety of activities.
What stores are available?
The Pompano Citi Center features larger department stores like JC Penney (which also houses Sephora) and Ross Dress for Less, as well as shoe, clothing, home improvement, and electronics stores galore.
What's the best restaurant in town?
Watching the hibachi chefs at Saito's is akin to booking dinner and a show.
Where is the best place to eat ice cream in Pompano Beach?
Cold Stone Creamery will satisfy any sweet tooth.
What is the Pompano Beach Air Park?
The Pompano Beach Air Park originated during the Second World War, when it was used as a training field for the Naval Air Station, located at what is currently Fort Lauderdale-Hollywood International Airport.
What activities can I take advantage of?
Go surfing, paddleboarding, or kayaking to enjoy the clear waters.
What is the Plantation Historical Museum?
The Plantation Historical Museum is a quaint museum dedicated to the history of the region with several permanent exhibits featuring artifacts from the Seminole and Tequesta tribes, and historically significant families.
What Is Festival Marketplace?
The Festival Marketplace is a quarter-mile long shopping mall with over 250 shops in Pompano Beach that offers an open-air, old-world market indoors.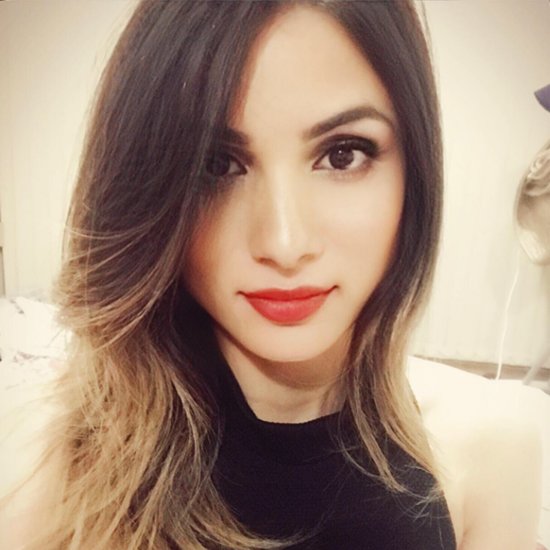 Hello, I am Molly Martin. I am from California and have been working in a company that manages money for wealthy people for the past 6 years and decided to leave my job because it wasn't doing anything for me other than making me feel stuck. So now after going on a trip around the world that made me feel empowered and coming back things weren't as they used to be at work or anywhere else so I want to change everything again. I left my job six years ago because I wanted to do something for myself and then went on a 3 month trip around the world which not only helped me realize how much more there was out there but also made me feel empowered because it was different than what everyone else does!