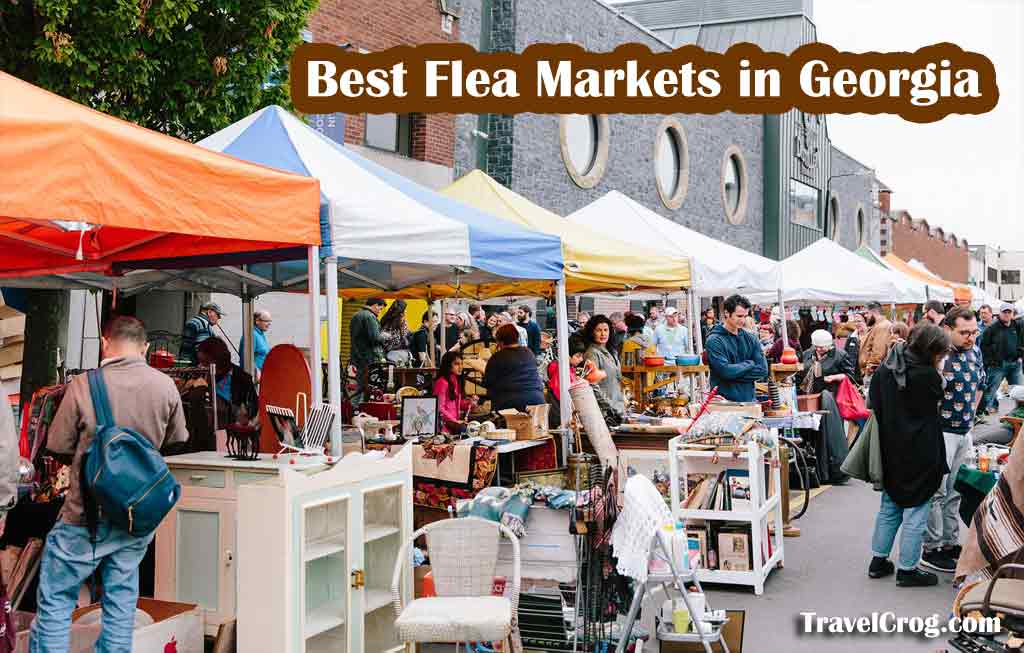 If you are traveling to the Peach State, you will find several flea markets that are well worth visiting. Here is a list of Georgia's best locations for finding all sorts of cool antiques, collectibles, furniture, clothing, and even home decor. Be sure to check out a few of them during your trip!
Flea markets, barn sales, "Yard sales," and swap meets, whatever you call them, there are some great ones in Georgia. Whether you're looking for vintage finds, antiques, or want to get rid of unwanted clutter, you'll find your next treasure at one of these great flea markets in Georgia.
Here are the 15 Best Flea Markets in Georgia:
1. Peachtree Peddlers Flea Market & Antique Centre
Peachtree Peddlers is a flea market in Peachtree City near Sam's Club, Georgia that features antiques and collectibles. Though it has risen in popularity since it opened in the 1980s, it still retains that local, family-run feel. (The owners, the Hunter family, live on-site at the flea market, and two of the family members, including the son, are present during every open season.)
Shoppers looking for a "big box" experience should look elsewhere, but those who enjoy browsing through antiques and collectibles will find Peachtree Peddlers a fun, family-friendly experience. If you're looking for a great way to spend a Saturday afternoon, you don't have to go too far from Atlanta to find a great flea market.
2. West Georgia Flea Market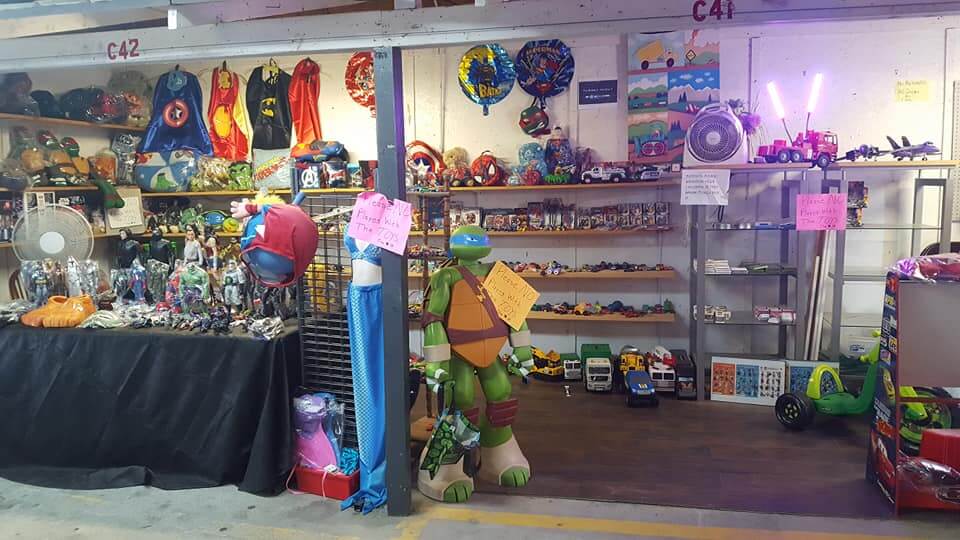 The West Georgia Flea Market is located near Highway 11 and Highway 27 in Forsyth, Georgia, about 45 minutes north of Atlanta. Open only on weekends. The flea market sells almost anything imaginable, from antiques to new goods to handmade crafts. If you don't mind the crowds, it's worth a visit.
West Georgia Flea Market, located in Macon, is a neighborhood flea market with tons of goods. You can find anything from antiques, to clothes, to toys here. You will also find delicious food like barbecue and hot dogs.
This place has a lot of history since it has been around for over 80 years. Visitors can find it at the corner of Airport Rd and Martin Luther King Jr Blvd in Macon, GA.
If you can, go on the first Saturday of the month. This is when the flea market is the busiest, and you will be sure to find good deals on items you desire. What's really cool is that there are some great deals on furniture at this flea market.
Tours & Things to do hand-picked by our insiders
3. La Vaquita Flea Market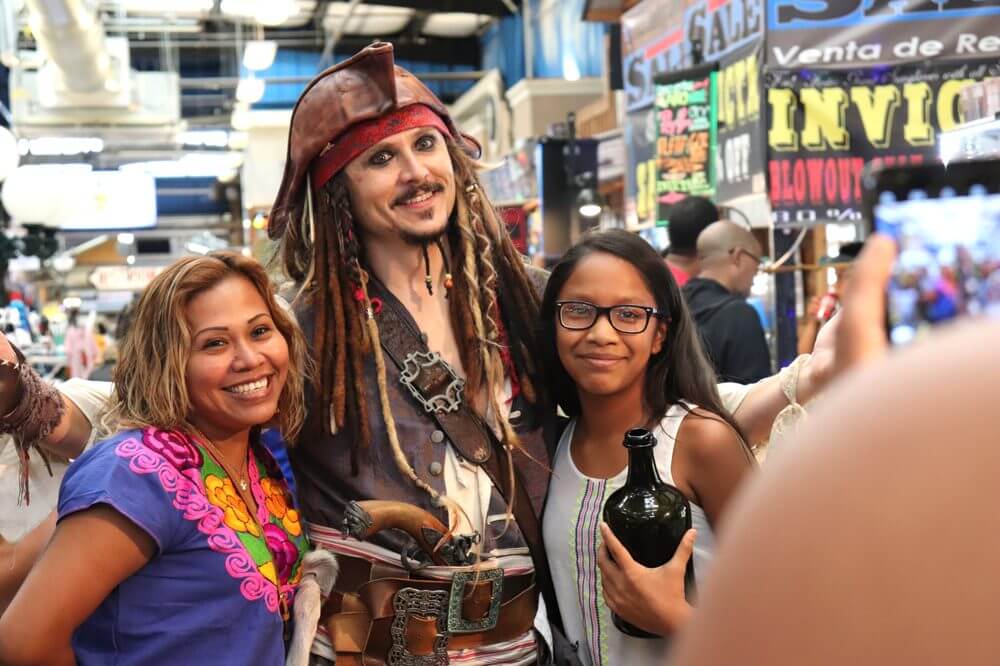 When most people think of flea markets, they think of the stereotypical "junk" market where you can find random pieces of useless knickknacks. However, flea markets are actually a lot more than that. They provide a chance for people to make some extra money by selling their unused goods.
They also provide an opportunity for people to buy some unique and interesting things they might not be able to find elsewhere. We're here to talk about the latter. We've put together this list of beautiful flea markets in Georgia that you're not likely to find anywhere else.
More than 80 vendors gather together to sell everything from vintage clothes and artwork to furniture and home decor. You'll also find handmade jewelry, accessories, shoes, and delicious treats at this market. La Vaquita Flea Market is open year-round on Sundays from 9 a.m. to 3 p.m. and it is near the Jefferson Flea Market. Check out their website for more information on their location, dates, and hours.
4. Sweeties Flea Market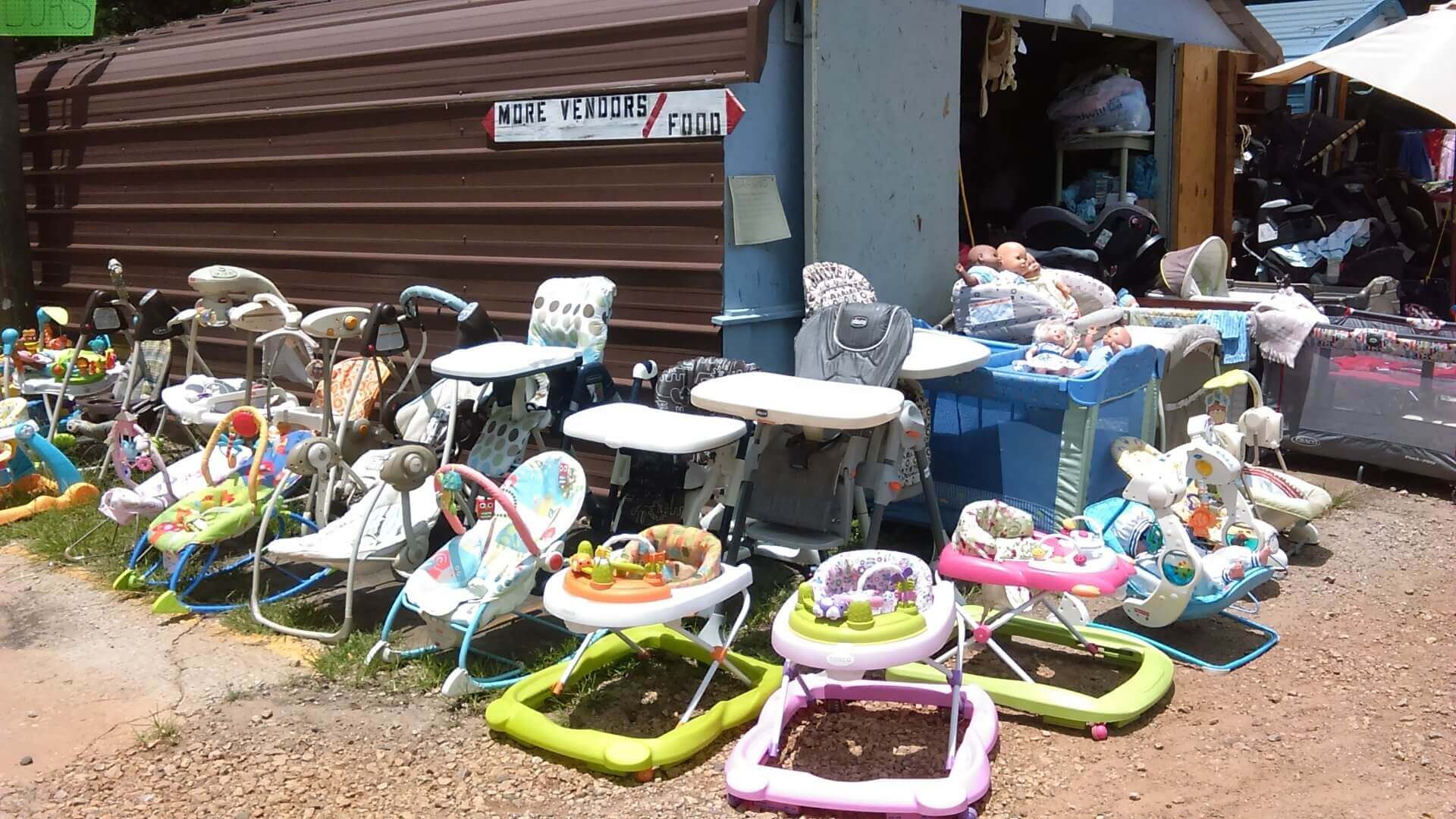 The Sweeties Flea Market is a large outdoor market in Atlanta that hosts several vendors that sell all types of used and new merchandise and sometimes also hold special events. It's located at 2855 Donald Lee Hollowell Parkway, Atlanta, GA 30318. #4.
Suppose you're looking for a fun way to spend a weekend, head to a sweeties flea market in Atlanta. This flea market was founded in 1988 and has grown into the largest flea market in the state. They receive over a million visitors a year, ranging from locals to tourists.
If you're looking for souvenirs, antiques, or a variety of unique trinkets, you can find them all here. The Sweeties flea markets officially open at 8 a.m. on Saturdays, but the parking lot fills up quickly, so be sure to get there early. Parking is free, and there is plenty of room for all your shopping needs. Once you park, you'll have to walk to the flea
5. Bill's Flea Market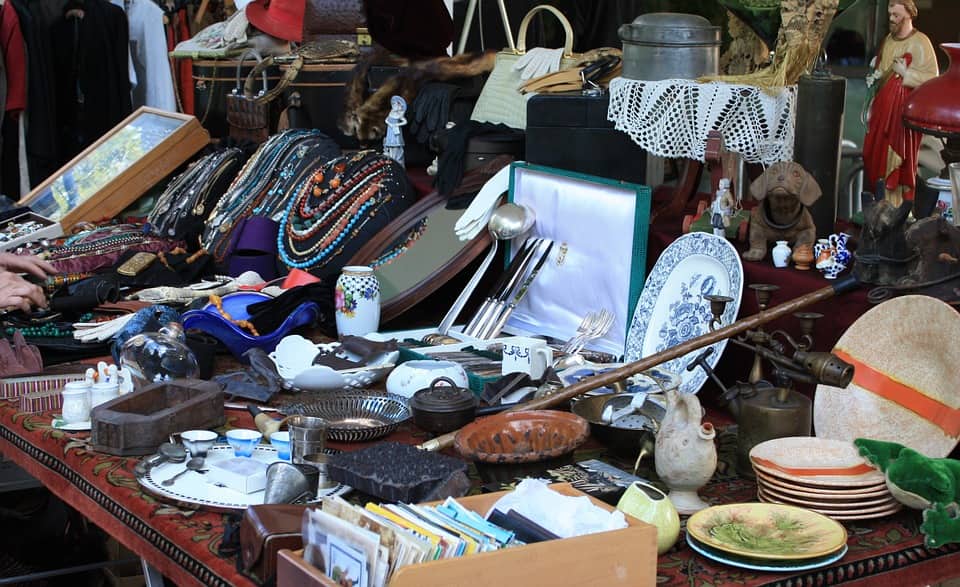 Bill's Flea Market is a small but well-stocked shop located in a small town in Lithia Springs, Georgia. According to its website, they have a wide selection of antiques, vintage, collectibles, and more.
Bill's Flea Market is one of the must-see destinations in Atlanta. This indoor market offers a variety of antiques and collectibles that are sure to catch your eye. One of the most interesting items to look out for is the vintage Elvis memorabilia. Be sure to bring along cash since credit cards are not accepted at this flea market.
6. Flea Market City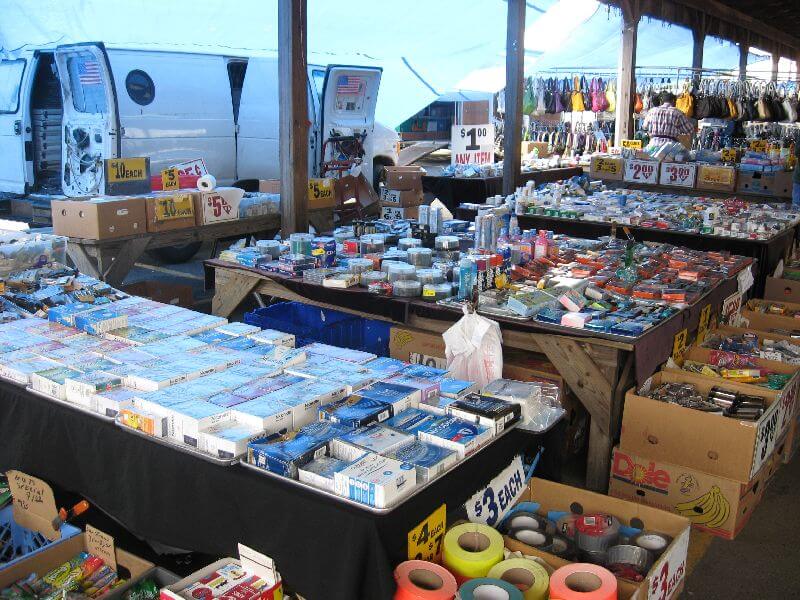 Flea markets have become a popular attraction with locals and travelers alike. They provide an opportunity to pick up antiques, vintage clothing, and crafts at meager prices.
The flea market season is in full swing, and the local fairgrounds are packed with shoppers scouring for the best deals on fashions, furniture, and more! But where can you find the best shopping? Our blogger has traveled to every major flea market in Georgia to find the best deals and most interesting finds.
7. Yester-Year Antiques & Flea Market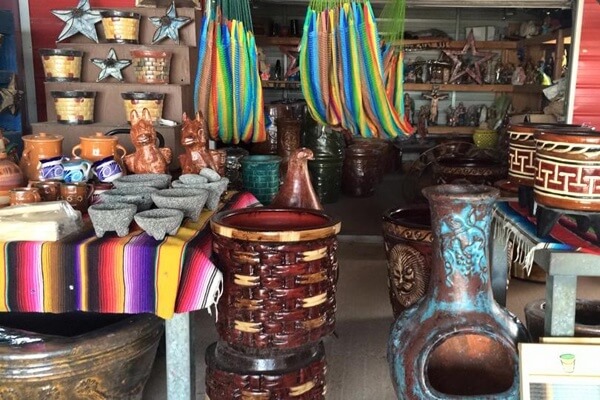 Flea markets are a great way to find affordable treasures and meet the locals. It is also a great way to connect with your past. Many of the items for sale were made long before the flea market was even thought of.
There are all kinds of antiques to be found that can't be found in a typical store. The photo above was taken at the Yester-Year Antiques & Flea Market. The market has hundreds of vendors and is held every Sunday. You can find anything from antiques to new furniture and books.
8. I-75 Flea Market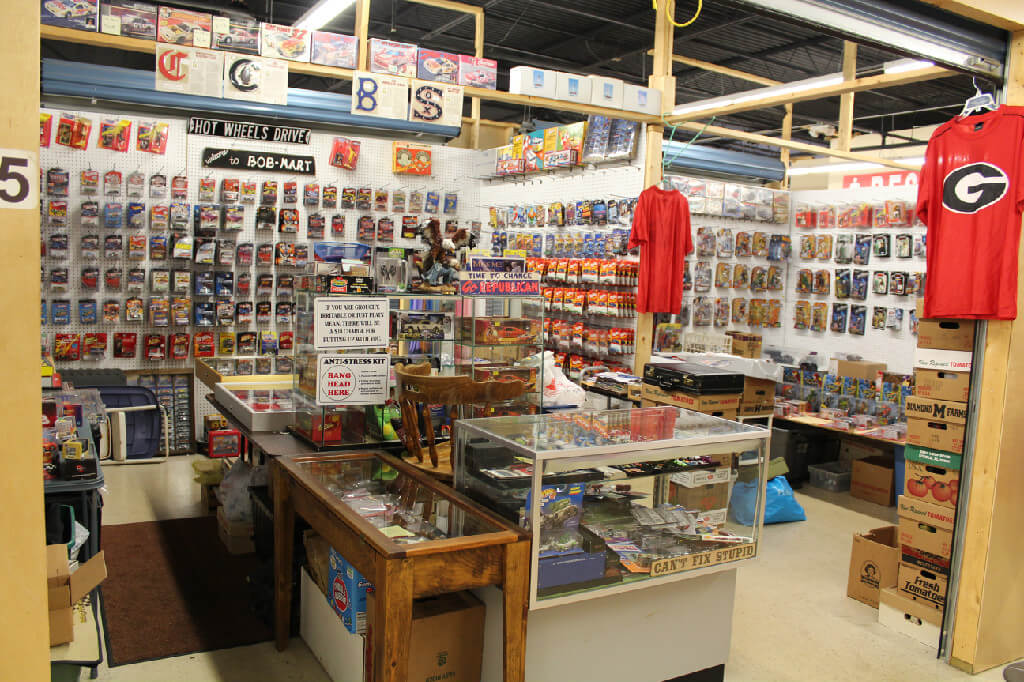 If you're looking for antiques, vintage wares, or just some quirky finds to decorate your house, then be sure to check out the I-75 Flea Market. It's just off of I-75 in Georgia, about a ninety-minute drive from Atlanta.
There are many flea markets in Georgia, especially along I-75, one of the most popular routes for travelers to cross the state. The Georgia Peach is a prevalent location for a weekend flea market, and it is not hard to see why.
This flea market has been around since 1959 and is a great place to buy some new or gently-used items or to browse around and enjoy the sights and sounds of a classic flea market. Post Body: Georgia is a great place for road trips because there are so many fun things to do along the way. One of the most amazing places to stop is the Georgia Peach, located on I-75 in the middle of Georgia.
9. Bargainville Flea Market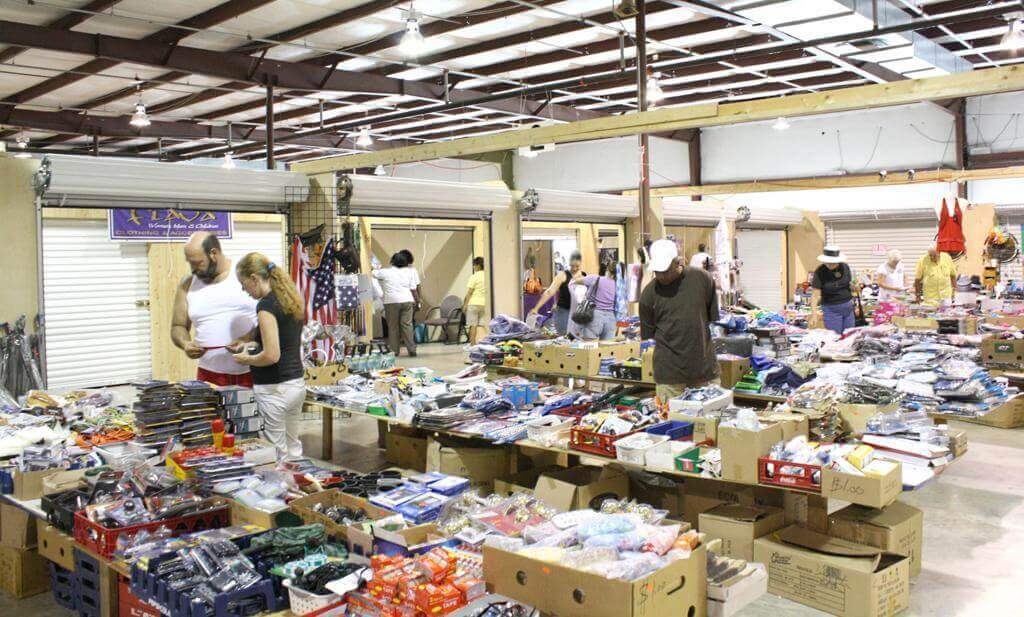 Swap costumes with a friend, then grab their kids and go to the Bargainville Flea Market. It's fun, it's free, and you can buy some great items at super cheap prices.
However, your friends will never let you forget it if you show up in their kids' clothes. So, go in disguise. Dress up so you can be the most incognito person at this flea market.
When I was a kid, my family would make a summer trip out of visiting the street market. I loved having the opportunity to ride around in the big red wagon my dad bought for such excursions, while he would drag my brothers and me from stand to stand, looking for the best deals on everything from old toys and costume jewelry to tools and model trains.
Nowadays, budget-conscious families are still making the most of what the flea market has to offer, but they're also embracing technology to find the best deals.
Facebook.com/barginvillefleamarket
10. Unique Treasures Flea Market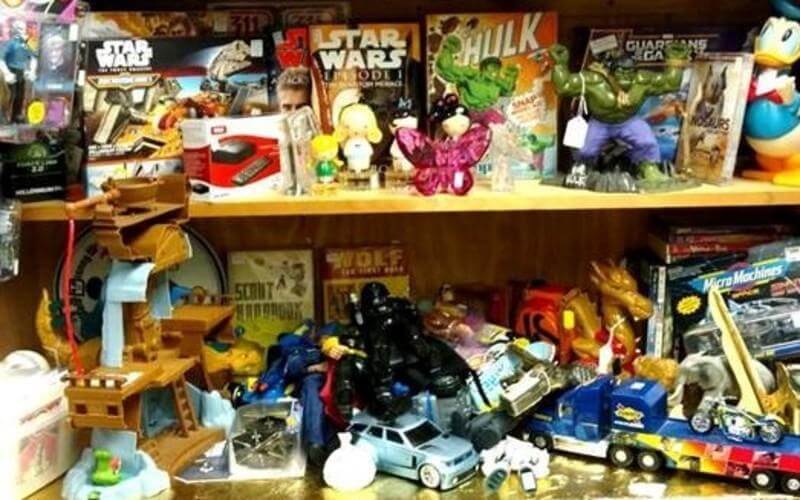 Flea markets aren't just for bargain hunters. While they can be an easy way to find antique gems, this kind of market can also be a great way to find gifts that will connect you with the place you're visiting. At Unique Treasures Flea Market, you can discover hidden treasures from local artisans and farmers that are not typically found in stores.
As you would expect from a market named Unique Treasures, you're likely to find something different at this flea market. You won't find antiques, collectibles, or even clothing here. But you will find everyday items at bargain prices. This is a flea market that specializes in selling odds and ends at low prices.
You'll find plenty of good deals on tools, hardware, and other household items that you don't really need but might be worth buying anyway. There's no big wow factor here, but if you're looking to fill the house, garage, or office with knickknacks for cheap, this is the right place to start.
11. Smiley's Flea Market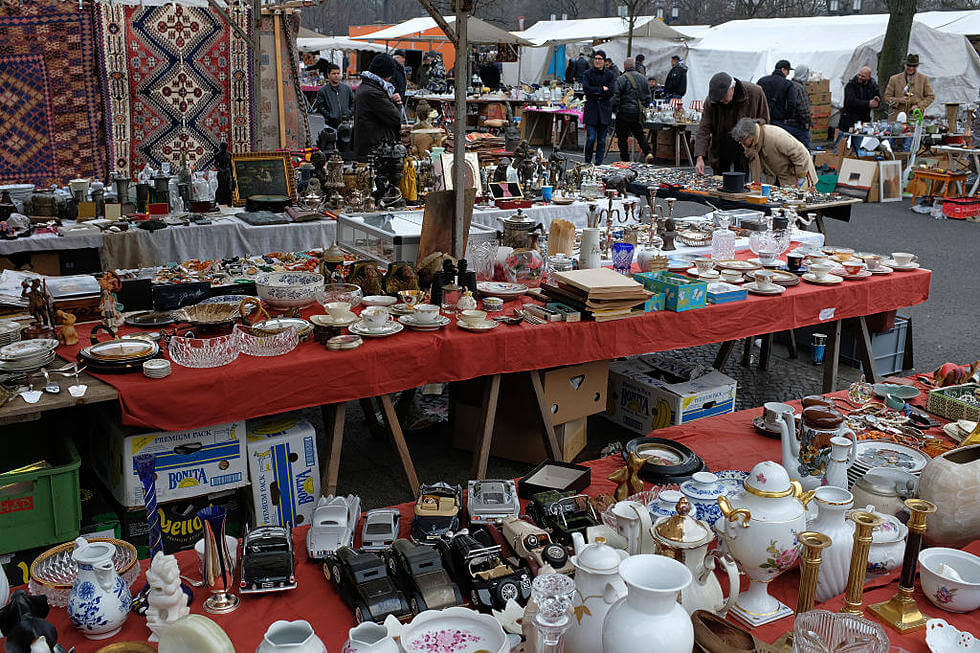 Smiley's Flea Market is a large outdoor market featuring a variety of vendors. It is located in a popular area that attracts people from all over the area. Every Saturday, people head to the market to buy and sell a variety of items. Smiley's Flea Market is a flea market in the south west area of Georgia known as the Chattahoochee Valley.
It is about 10 miles from downtown Columbus, Georgia. It is a great place to visit and to shop for vintage items and antiques. (For a great atmosphere and food, try the Southern Kitchen, an old diner-style restaurant that is located here.)
12. 400 Flea Market LLC & Graceland Portable Building Sales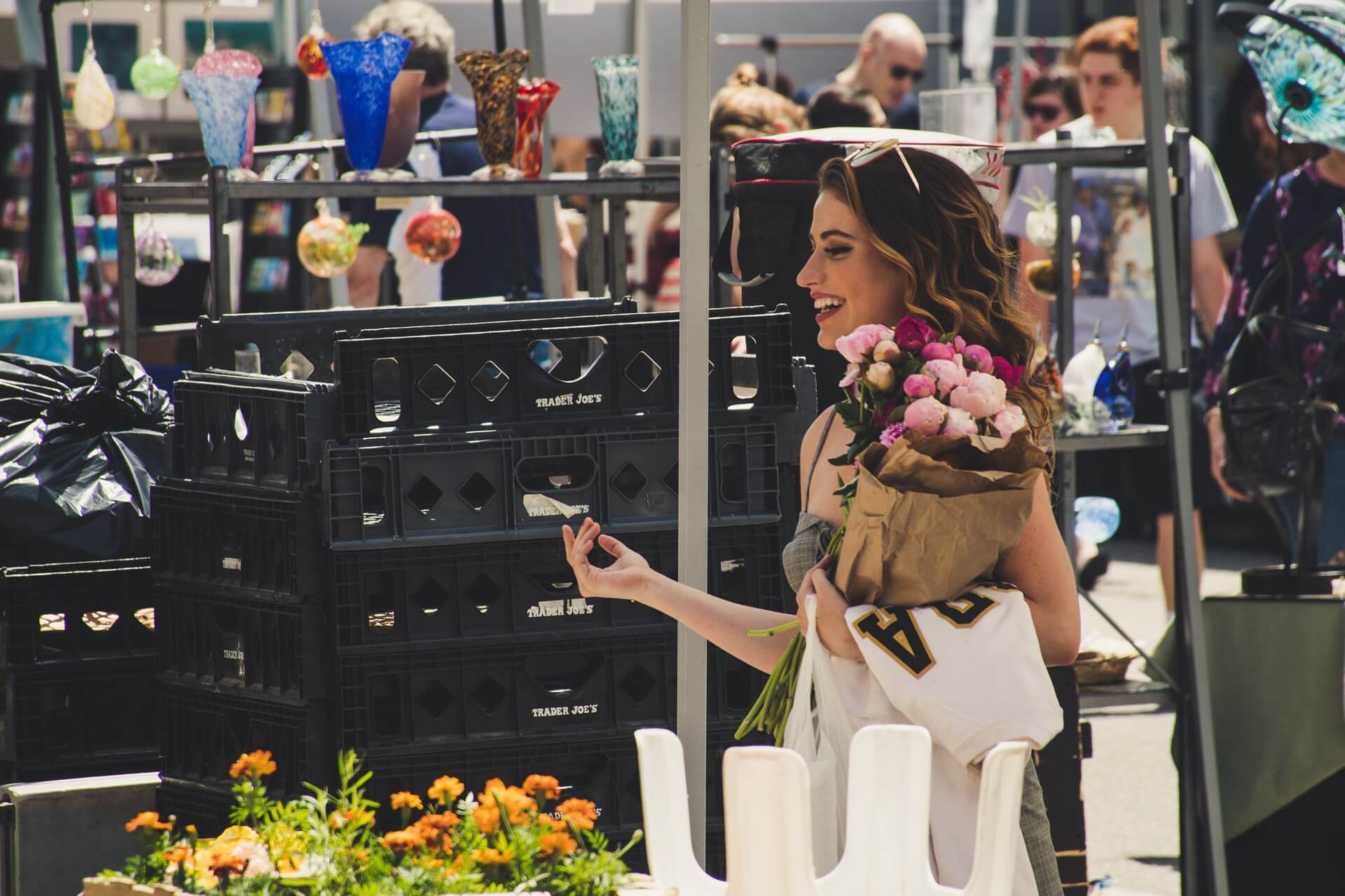 The United States is a diverse country, with vast landscapes and a multitude of cultures. That's why it's the perfect place for the traveling flea market. When you're not interested in history or museums, markets are a great way to see the country and sample the local culture—all in one place. Plus, flea fair and other informal markets aren't just for tourists.
400 Flea Market LLC in Atlanta is popular among shoppers who are looking for bargains. You'll find all kinds of items being sold here, from antique furniture to kitchen appliances. You can even find a wide selection of plants and flowers here.
There are many different options for parking your vehicle, including on-site parking. This market is a great place to find treasures at very reasonable prices.
13. Moreland Flea Market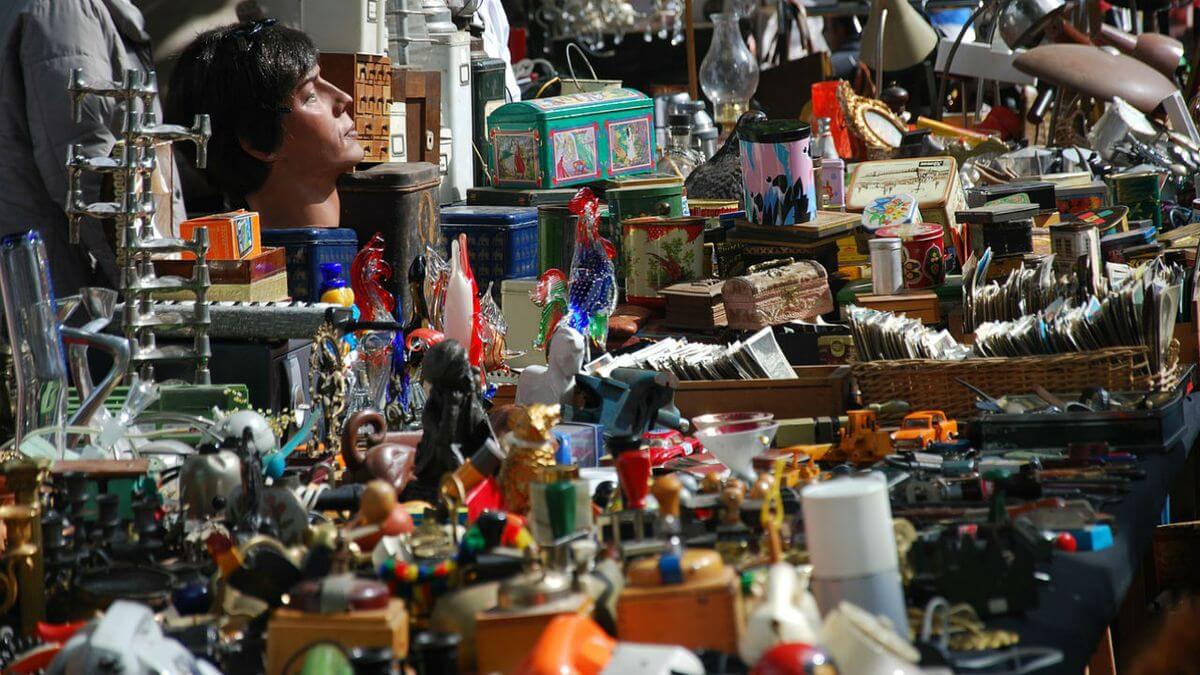 Moreland Flea Market is a classic outdoor market in Atlanta, Georgia. It is held every Saturday and Sunday from April to December in Atlanta's historic Old Fourth Ward neighborhood. Moreland is one of the largest open-air markets in the Southeast. It is a treasure trove of used goods in every category.
Just a mile outside of the beautiful city of Moreland, Georgia. This place is an excellent source of vintage goodies like furniture and clothes, but also is a great place to find antique and vintage style art pieces. This is not a large flea market, but it is a great place to stop by if you are in the area.
14. Dogwood Flea Market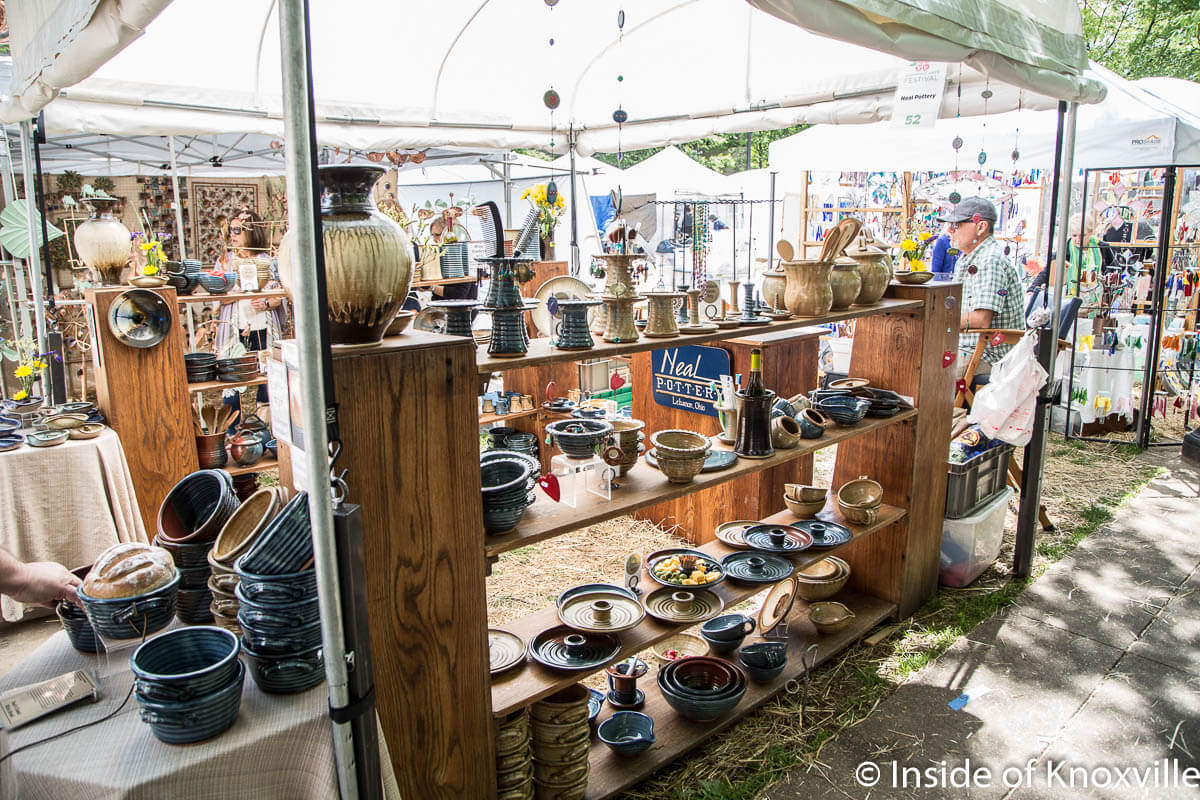 Founded in 1976, the Dogwood Flea Market is one of the most popular flea markets in Georgia. The location is easy to get to and there is plenty of parking. The market is open on Saturdays and Sundays from 7:00 AM to 3:00 PM, and there are many vendors selling everything from antique furniture and collectibles to sports memorabilia.
Since its opening, the market has expanded to include a flea market, a food court, a bazaar, and craft fairs, and there is live entertainment. The Dogwood Flea Market is a weekend-long event that offers some of the best antiques, collectibles, and vintage goods in the Southeast.
This flea market is held in the town of Cartersville in Georgia and has been held for over 40 years. It is one of the largest rummage sale in the state and is a fun place to buy, sell or trade items.
Facebook.com/Dogwood-Flea-Market-142331682506992/
15. Keller's Flea Market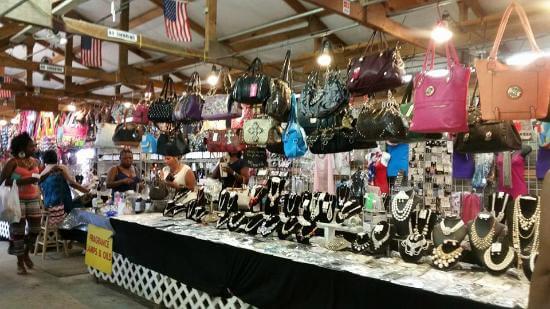 Keller's Flea Market is the oldest, continuously operating flea market in Georgia. It is located in a downtown area (Atlanta), like many of the others in the state. However, it has been in business for almost 40 years now. You can visit this market for the large variety of products on sale there, such as antiques, home decor, vintage clothing, and even furniture.
Keller's flea market is a great place to spend a day. It's the largest in the area, and it's held every Sunday, rain or shine. But don't assume the best deals are there every week. While you can find some of the best souvenirs, jewelry, and other goods there on a regular basis, there's an even bigger payoff when they're the ones that aren't, because that means they've just arrived.
That means you can get the best deals in the area on the same stuff that everyone else is looking for. It's a win-win situation, even if you don't have a ton of cash to spend.
16. Scott Antique Markets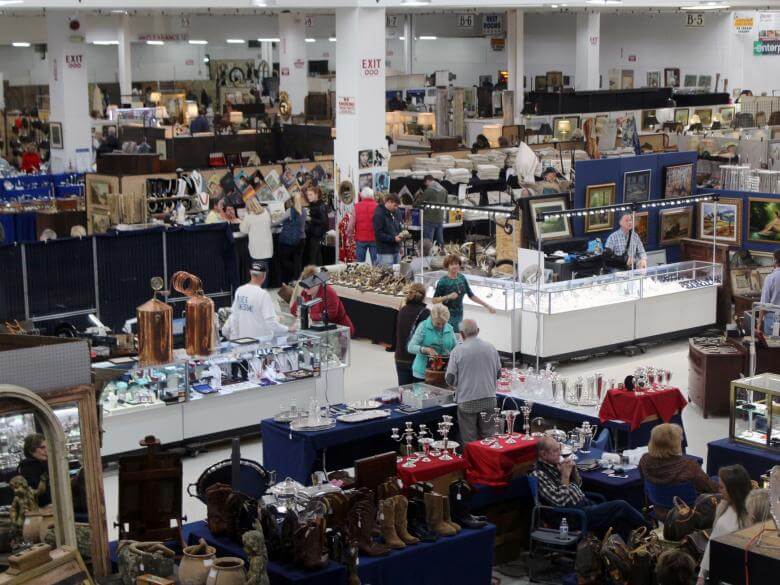 Scott Antique Markets are the best place to find some real gems. Scott Antique Markets are held on Saturday and Sunday from 8:00 am to 3:00 pm on Marietta Square in Marietta, Georgia.
The market features over 450 vendor booths with antiques, collectibles, crafts, furniture, clothing, jewelry, yard art, home décor, tools, vintage records, pottery, wrought iron, and more. As you walk around, you can find rare and unusual items, as well as some highly collectible vintage items.
17. Pendergrass Flea Market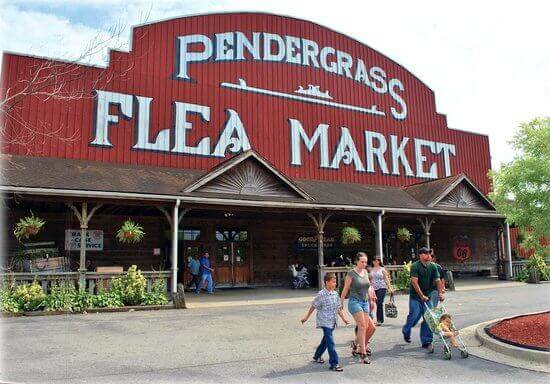 The Pendergrass Flea Market is the largest flea market in Georgia. It's also one of the oldest continuously operating flea markets in the United States. And, if you've ever been to Atlanta, it's practically impossible to miss this giant building that looms over Interstate 20 as you drive south from downtown. It's a short drive from Atlanta to Pendergrass, but that's part of the fun.
Pendergrass Flea Market is full of antique dealers, and other interesting people. the Pendergrass flea market, which is held every Saturday, has many different people, and many different items. the Pendergrass Flea Market is located in Pendergrass, Georgia in Clayton County. Pendergrass Flea Market has many different sections, and in each section, there are many different people selling different items.
Flea markets are a great way to pick up some interesting treasures, but many markets are also full of junk. Whether you are a full-time collector or a casual picker, here are some tips for making your market experience more productive and enjoyable.
Maintain your focus. Look ahead as you're walking through a market, and avoid getting distracted by displays of shiny objects. If you want something, walk up and look at it, but don't stop. Try to avoid loading up your arms with lots of bulky stuff, as it can be difficult to see what's in front of you when you're carrying a bunch of items. Avoid the crowds.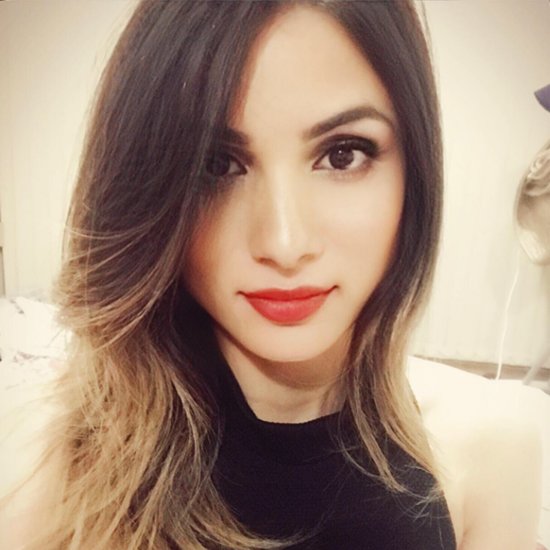 Greetings, travellers! I'm Molly Martin, the passionate explorer behind this vibrant travel platform. Alongside my team—Lorena, Jermaine, Ana, and Alen—we curate awe-inspiring travel destinations to ignite your wanderlust.
Thank you for joining us on this exciting journey. Your presence here enriches our travel community, and we look forward to inspiring your next adventure. Happy travels!