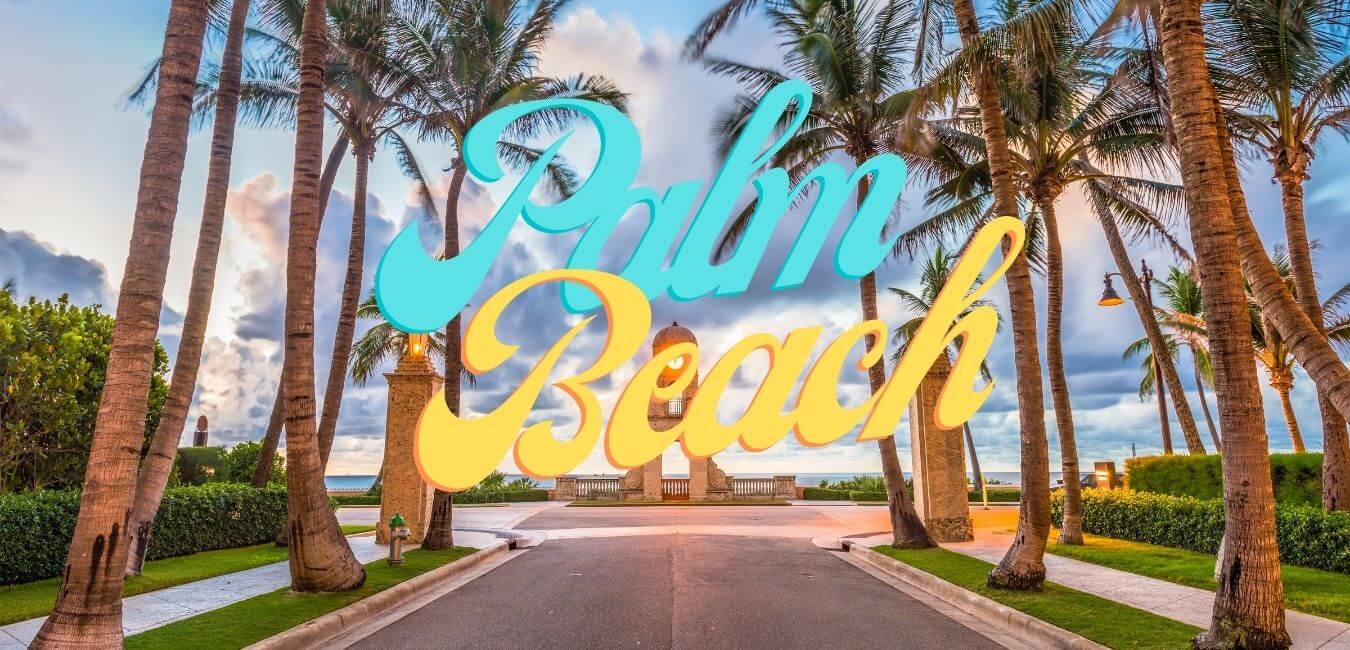 Best Things To Do In Palm Beach
Palm Beach is one percent of America's seasonal playground, a paradise for resort sportswear, golf, and harsh northeast winds. The 16-mile-long island has a strong small-town feel, with opulent mansions and upscale shops.
A completely different experience is crossing the narrow lagoon and the three small bridges that connect Palm Beach to West Palm Beach – an urban, upper-middle-class sister city with a vibrant restaurant culture and giant shopping malls.
There's plenty to do on Florida's Gold Coast, and the best activities in West Palm Beach and Palm Beach offer a mix of beachside charm, luxury, and low-key fun. This list is curated, as always, but not ranked – we just couldn't pick our favorites.
1. Things to do With Kids Palm Beach Zoo & Conservation
With a lot of animals, Palm Beach Zoo & Conservation is just a name of beauty. One of the most beautiful species of tigers is called the royal Bengal which is extremely rare in North America is available here.
You will also see koalas, black bears, and different kinds of birds. That aside, the conservation center is a very beautiful place in natural resources.
The combination of animal conservation and trees makes this place an ideal spot for the ecosystem as both flora and fauna are present here.
Source: Palm Beach Zoo & Conservation
Address: Address: 1301 Summit Blvd, West Palm Beach, FL 33405
2. Worth Avenue
One of the most beautiful urban-looking spots on palm beach. The avenue reminds you of the beautiful architect mind of the designer. The palm trees beside the two sides of the street added extra beauty to the spot.
The pile of palm trees in front of the building, the open road give this place a European view. All these are not residential places. There are hotels and rest houses. There are also some marriage resorts where the newly married couple spends time for a honeymoon.
Source: Worth Avenue
3. The Society of the Four Arts
The Society of the Four Arts is an excellent museum in North Palm Beach. The beautiful building located in the middle of the whole tourist area. There is two pile of palm trees beautifully decorated. There is a fountain in the middle of the piles.
The whole society is surrounded by beautiful trees and water sources. One of the most attractive features of this place is there are numerous monuments and sculptures of different historical figures.
Source: The Society of the Four Arts
Address: 100 Four Arts Plaza, Palm Beach, FL 33480, USA
4. Norton Museum of Art
Norton Museum of Art is one of the most attractive museums of modern arts and designs. The museum is a source house of knowledge for the students of architecture and interior designers. A lot of art and design exhibitions are held here every year.
You will be able to see the beautiful sculpture of so many historical figures like Alexander the great and Shakespeare. This beautifully decorated museum is not only charming from the inside but also the outside is also well maintained and attractive.
Source: Norton Museum of Art
Address: 1450 S Dixie Hwy, West Palm Beach, FL 33401, USA
5. Palm Beach Inlet Romantic Place
Palm Beach Inlet is one of the 6000 seaports of Florida. This highly valuable inlet is among the topmost money-earning tourist places in Florida. The inlet is located in the central-east part of Palm Beach. There is a narrow passage wnt through the two-part inlet.
The inlet broke the Atlantic into two parts and one of the parts is considered an island. You can hire a speed boat there with only 100-150 dollars to have a ride all across the place for the whole day.
Source: Palm Beach Inlet
6. Ann Norton Sculpture Gardens
Ann Norton Sculpture Gardens is nothing but a dreamland for sculpture lovers. Even though the whole place is preserved beautifully with different kinds of trees and water sources but the prime attractions are some sculptures that are thought to be made in the ancient era of human civilization.
There are different sculptures spread here and there in the garden which are made hundreds of years ago. Each of the sculptures was made with one single stone which is the most unique thing about these gardens.
Source: Ann Norton Sculpture Gardens
Address: 253 Barcelona Rd, West Palm Beach, FL 33401, USA
7. Clematis Street
Clematis Street is the only place on our list for city lovers. This place is of my personal choice. Clematis Street is one of the most popular and busiest streets in Downtown, Palm Beach. The street dazzles with lights every single night as if there are festivals going on every single day.
The most beautiful time to walk through this street is at night. The street remains crowded at late night. The lights here and there let everyone know that this town never sleeps.
Source: Clematis Street
8. The Flagler Museum Store
The Flagler Museum Store is not like the other museums on our list. This museum does not contain any arts, sculptures, or designs. The whole museum is full of different stores that are full of ordinary essentials.
Here, you will find every possible thing that you require in daily life. There are stores for clothing, dishes, and even home showpieces.
It can be considered the most unique shopping mall in the USA. A lot of local people come to visit and buy things from this place in case of having a great shopping experience.
Source: The Flagler museum store
Address: 1 Whitehall Way, Palm Beach, FL 33480, USA
9. Lake Worth Lagoon
Lake Worth Lagoon is another exceptional lake on our list as the whole lake got a very unique and unproportionate shape. The lake has separated the nearby land area into some parts and the water flows through all of them.
The highway joints each and every part of the lake and the shore is decorated with a pile of trees. Fishing is allowed depending on the season. The lake is full of different kinds of fishes, turtles, and so many other creatures.
Source: Lake Worth Lagoon
10. Phipps Ocean Park
Phipps Ocean Park is like other ordinary sea beaches with so many features. The park is located inside the seashore. There is a beautiful tennis court in the park. A lot of trees made this place a beauty for the tourists.
There are small wooden houses that increase the beauty of this beach. Also the resthouse is available for your rest. You can have a rest just under the shade during the travel.
Source: Phipps Ocean Park
Address: 2201 S Ocean Blvd, Palm Beach, FL 33480, USA
11. Peanut Island
The name exactly suits the island. The peanut-shaped island is one of the oldest islands ever discovered in Florida. The island covered with beautiful trees. There are boats in the port for hiring, You can hire one with some dollars for the whole day and have an excellent time.
The whole island is separated into small parts of the land. In 2013, Peanut Island was the most visited place in northern Florida.

Source (Pinterest): Peanut Island
12. Things To Do With Family Mounts Botanical Garden
Mounts Botanical Garden and preserve contains numerous amounts of trees of different species. This is also called the garden of heaven. The view of 100 different trees altogether and butterflies are flying here and there will make you confused rather you are in a botanical garden or in a mysterious place of dream.
Thousands of flower species are found in this garden. Every year lots of couples choose this place as their marriage spot. Different kinds of birds and butterflies have increased the beauty of this botanical garden.
Source: Mounts Botanical Garden
Address: 531 N Military Trl, West Palm Beach, FL 33415, USA
13. Singer Island
Singer Island is just like a beautiful place for your favorite computer game. This beautiful island has a unique thing which is, from the birds-eye view, the land seems so narrow and also contains a pile of building in a line and the water is very close to the feet of those buildings.
The seashore is very close to the highway and the hotels are just near the beach. You can enjoy the sunset just sitting in the sand or you can enjoy it sitting in front of the window of your hotel room.

Source: Singer Island
14. Richard and Pat Johnson Palm
Richard and Pat Johnson Palm is a museum made by Richard and Pat Johnson in the 18th century. The palm is very famous for holding the history of ancient American civilization.
Richard and Pat dedicated this museum to the warriors that are fighting to end racism from is the world. Their steps are being followed by lots of young generations who are motivated by them and their work. The museum also holds the old American history about racism.
Source: Richard and Pat Johnson Palm
Address: 300 N Dixie Hwy, West Palm Beach, FL 33401, USA
15. St. Edward Roman Catholic Church
St. Edward Roman Catholic Church is another beautiful church in Palm beach. The church is fully decorated with costly chandeliers and wooden furniture.
The church is decorated with Christmas trees from the outsides. The golden light from the chandeliers gives an attractive look to the church. The roof shape is triangular and there are two different floors of the church.
Source: St. Edward Roman Catholic Church
Address: 144 N County Rd, Palm Beach, FL 33480, USA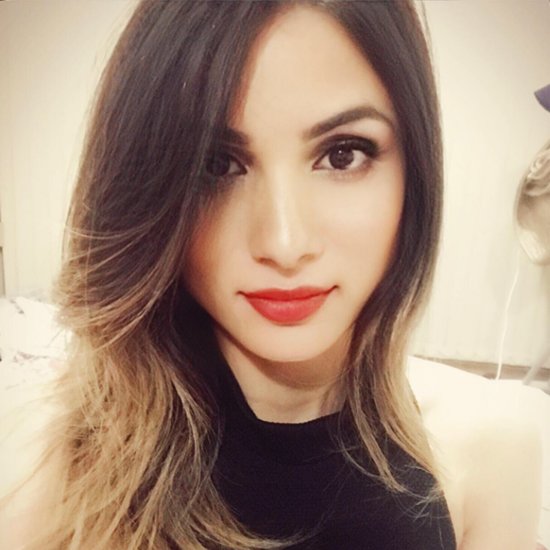 Hello, I am Molly Martin. I am from California and have been working in a company that manages money for wealthy people for the past 6 years and decided to leave my job because it wasn't doing anything for me other than making me feel stuck. So now after going on a trip around the world that made me feel empowered and coming back things weren't as they used to be at work or anywhere else so I want to change everything again. I left my job six years ago because I wanted to do something for myself and then went on a 3 month trip around the world which not only helped me realize how much more there was out there but also made me feel empowered because it was different than what everyone else does!