WHAT TO DO IN BORA BORA?
Bora Bora activities and attractions are many & varied. There's a tempting array of things to do for those staying for a few days – here's a run through some of the many activities & attractions that will set your heart-beat racing, that will leave you with almost a sense of disbelief at nature's ultimate gift of beauty: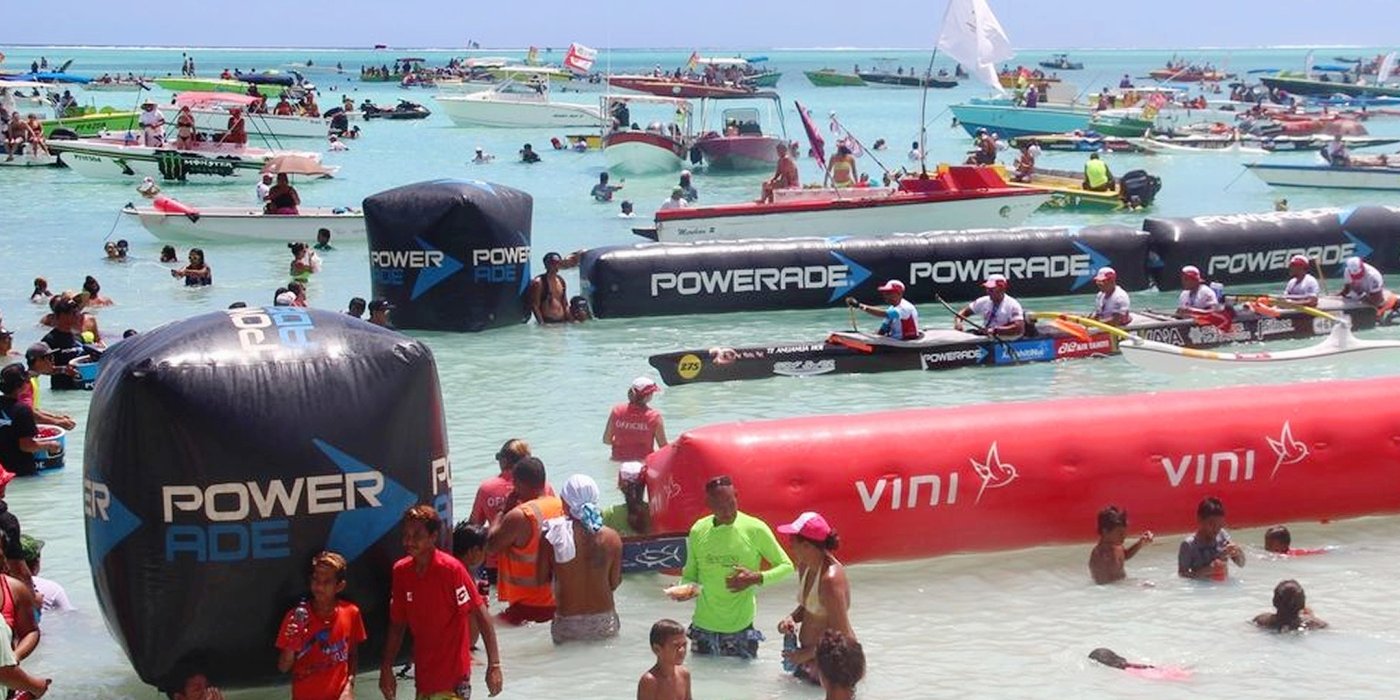 Things To Do in Bora Bora
1. MATIRA BEACH Bora Bora Activities

Your eyes will simply not believe the beauty of the sands & turquoise waters of every hue & shade that surrounds Matira Beach.
Tours & Things to do hand-picked by our insiders
It's here you must go no matter how short your stay.
Beauty beyond belief!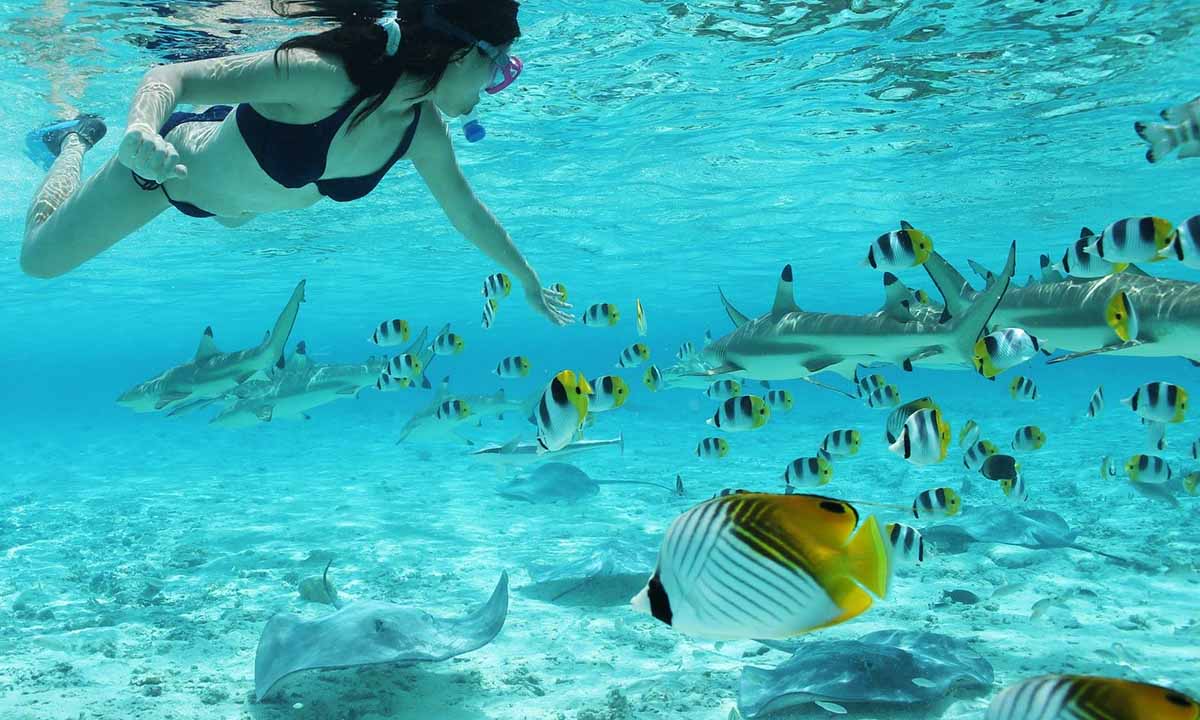 2. SWIM (literally) WITH SHARKS 
Dive with the Lemon Sharks off Teavanui Pass & if lucky witness a Tahitian ride down to the bottom on the back of one of these monsters.
Often 3-4 meters long these are impressive!
A must-do!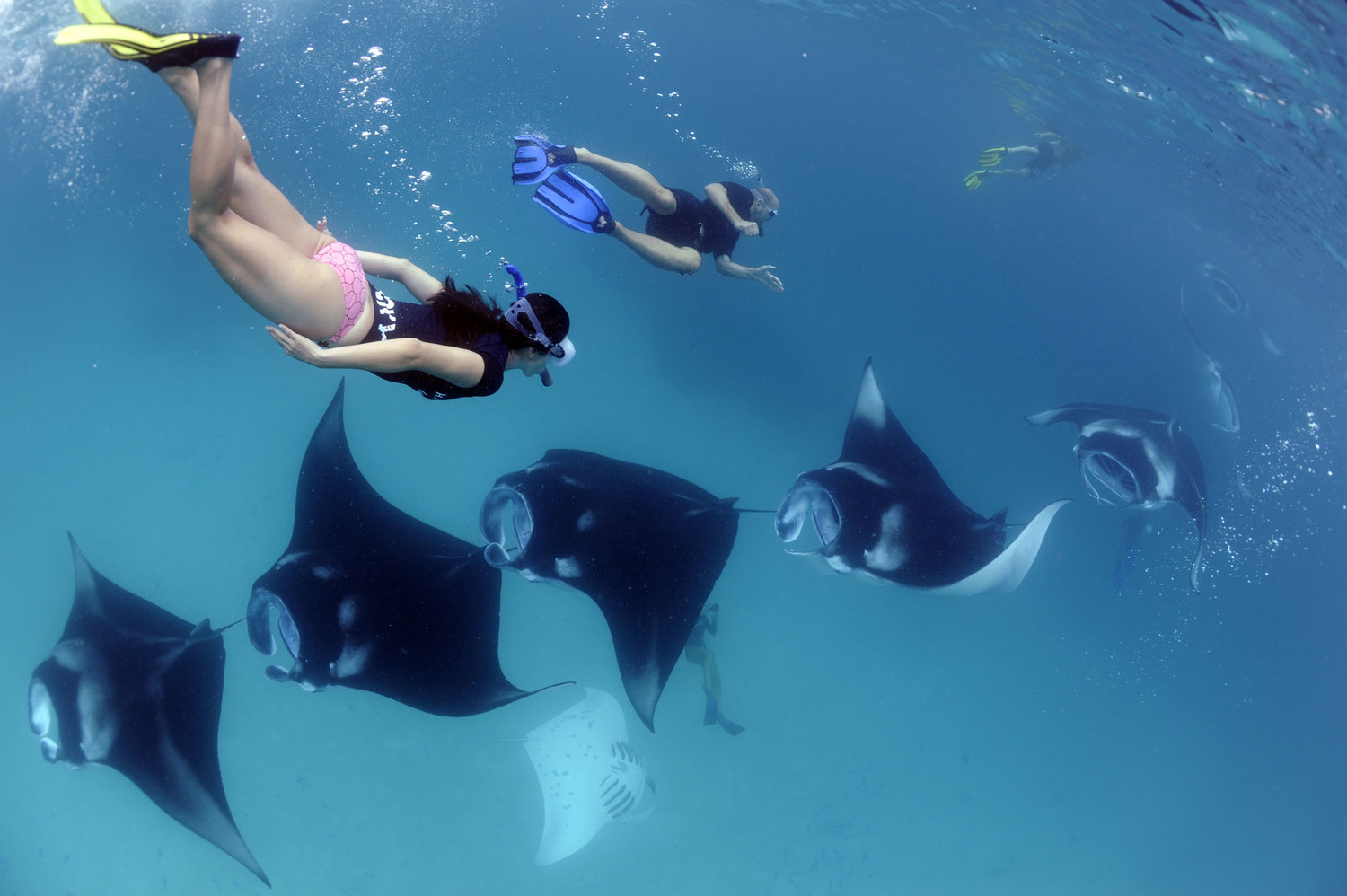 3. SWIM WITH MANTA RAYS
Be swept away into another world, a world of magic & of mystery whilst Swimming with Huge Manta Rays off Fitiiu Point.
To meet with a manta ray, often up to 4metres across – one of the best experiences you can have.
Do it!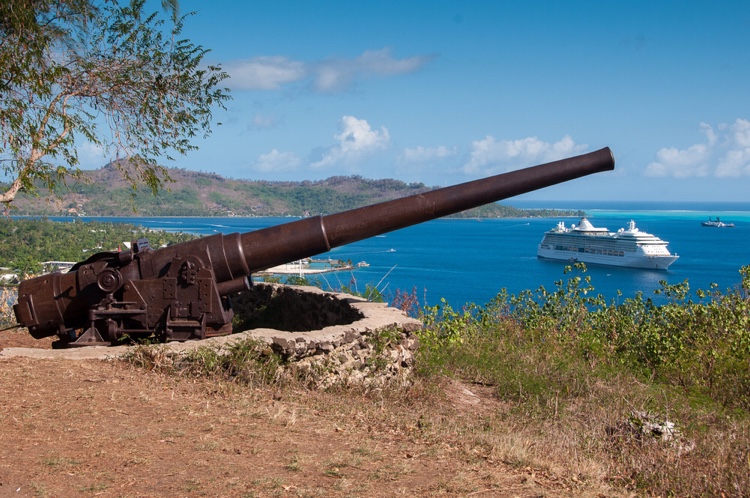 4. AMERICAN WWII LOOKOUT & RADAR STATION 
Head up to Popoti Lookout atop Taihi Point & wish you never had to leave. But when you do, grab an ice-cold coconut to drink road-side.
A longish climb, but spectacular.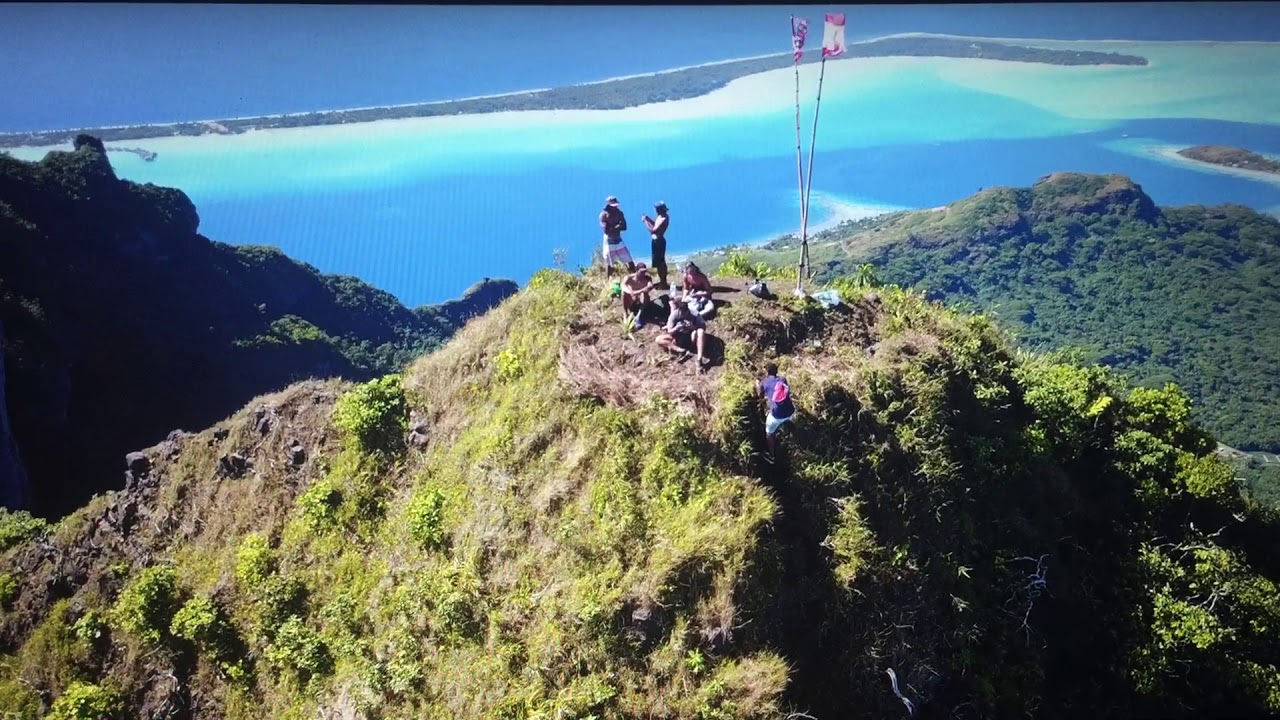 5. CLIMB MT PAHIA
Climb Mt Pahia for stunning views of Mt Otemanu & the world's most beautiful lagoon & a staggeringly beautiful outlook over Raiatea, Tahaa, Huahine, Tupai & Maupiti.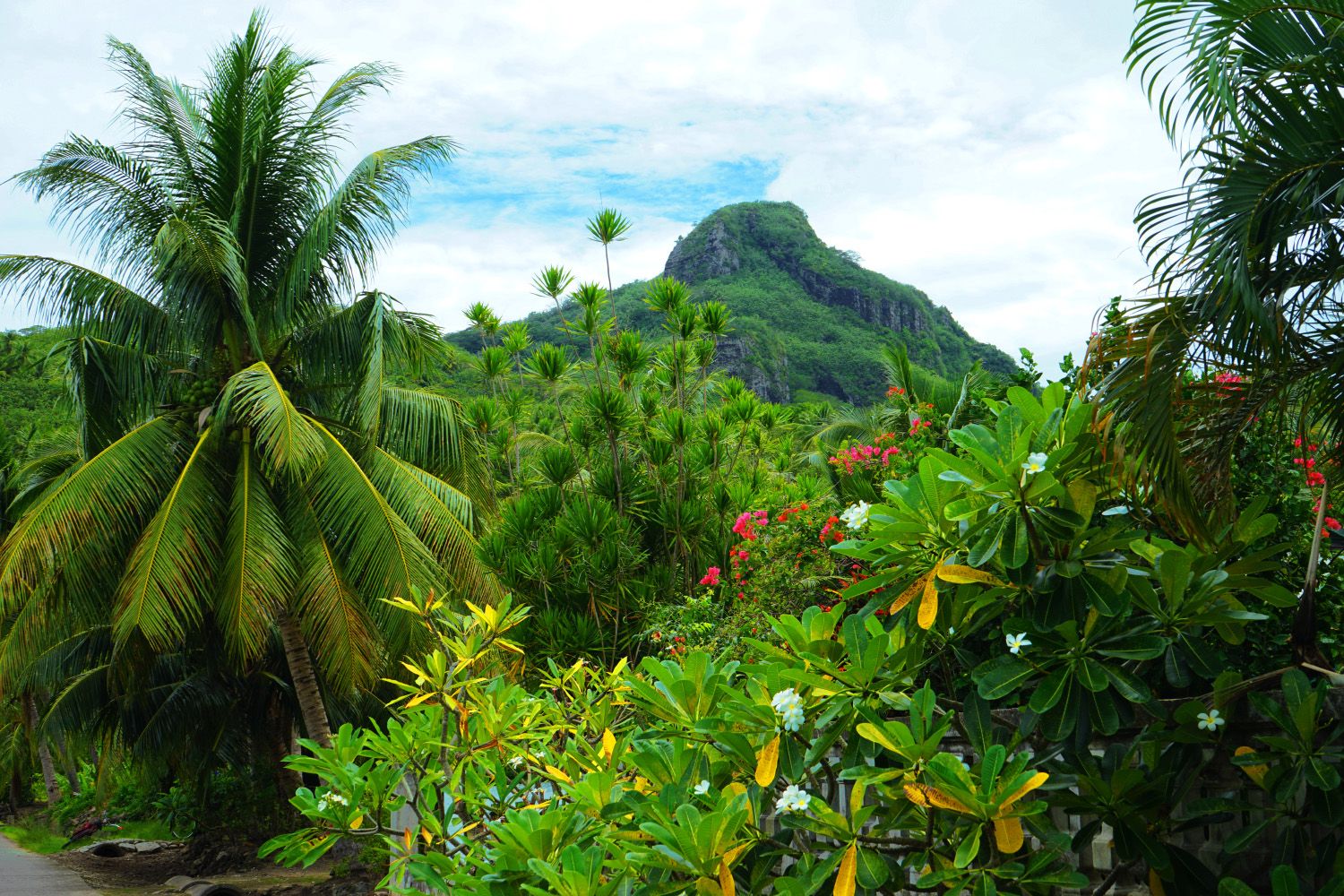 6. CLIMB TO THE IMPRESSIVE GROTTE ON MT OTEMANU 
Take the legendary climb to Ana Opea Cave for a completely different 'outlook' on things.
Take a lite lunch for the best munch on Bora. A Mega outing.
7. HEIVA I BORA BORA 
Attend the Heiva I Bora Bora, Polynesia's ultimate celebration of their deep culture & rich history through song & dance. You'll wish you'd found Bora Bora earlier.
A month-long celebration in dance & song with a wide range of associated traditional ceremonies & events!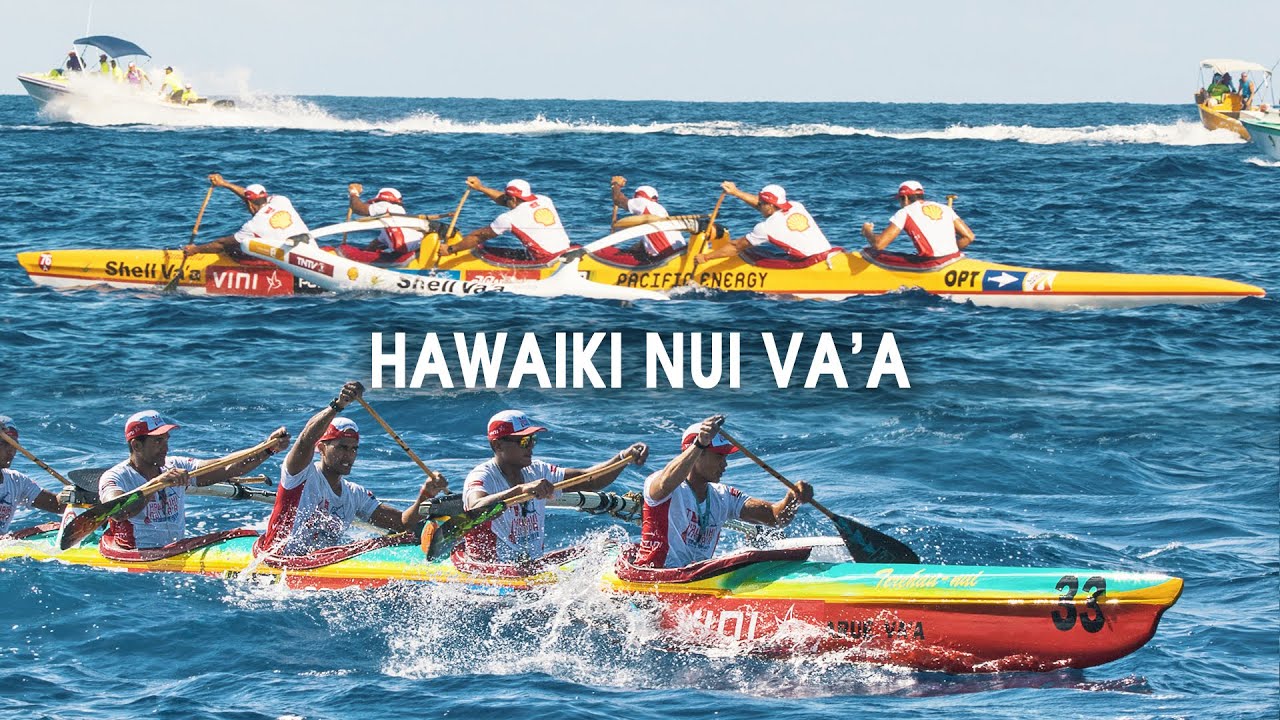 8. HAWAIKI NUI VA'A 
Participate in the finish of the staggeringly beautiful Matira Beach of the Hawaiki Nui Va'a Race, the world's greatest ocean outrigger race.
Great coverage here at Hawaiki Nui Va'a Race or here also at History in the Making:
Unbeatable!
9. JET SKI AROUND THE WORLD'S MOST BEAUTIFUL LAGOON 
Take a Jet Ski Tour of the island.
Consider stopping at Matira Beach for lunch overlooking this magnificent stretch of water.
A must whilst visiting what many describe as: "the world's most beautiful lagoon".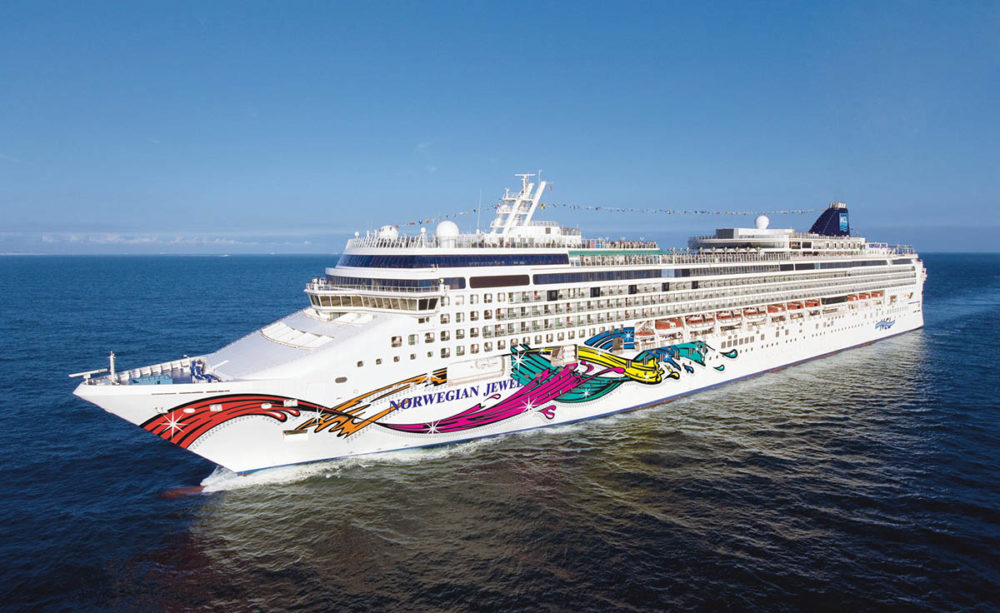 10. CRUISE AROUND BORA BORA STAGERINGLY BEAUTIFUL MOTU 
Freely cruise Bora Bora's Glorious Motus & whilst doing so simply spear your own fish, cook it over a coral BBQ whilst drinking directly from coconuts you've gathered whilst learning to play the ukelele.
This is the life! The very best!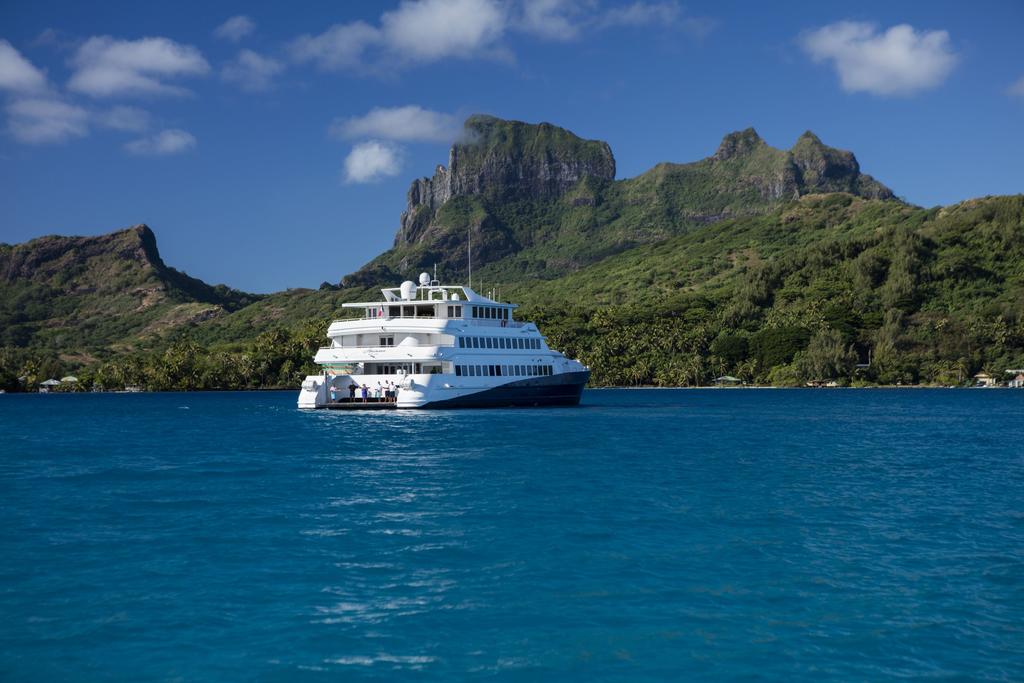 11. CRUISE THROUGH THE WATERS OF RAIATEA & TAHAA &/OR TUPAI & MAUPITI 
Head over & check out Tahaa &/or Raiatea & see the true, the raw, the authentic beauty of these gems through the eyes of an 'insider' in a great report covering Sailing in Paradise.
Maupiti – absolutely sensational!!!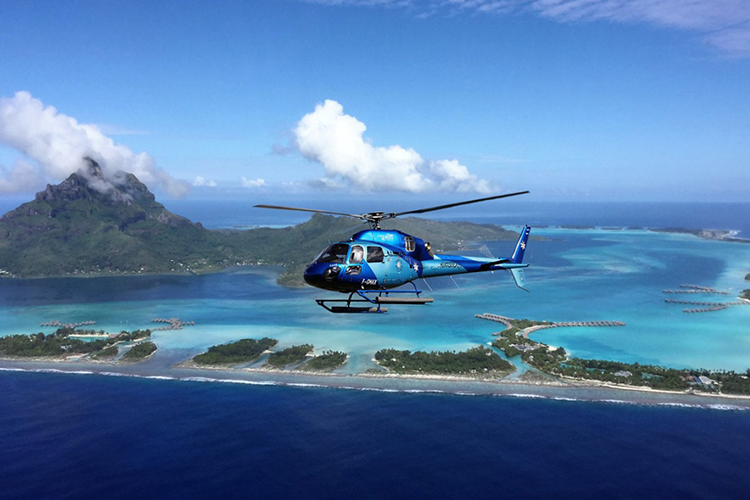 12. HELICOPTER OVER BORA BORA (& TUPAI)
Take a thrilling helicopter ride & see why Bora Bora is nature's ultimate gift: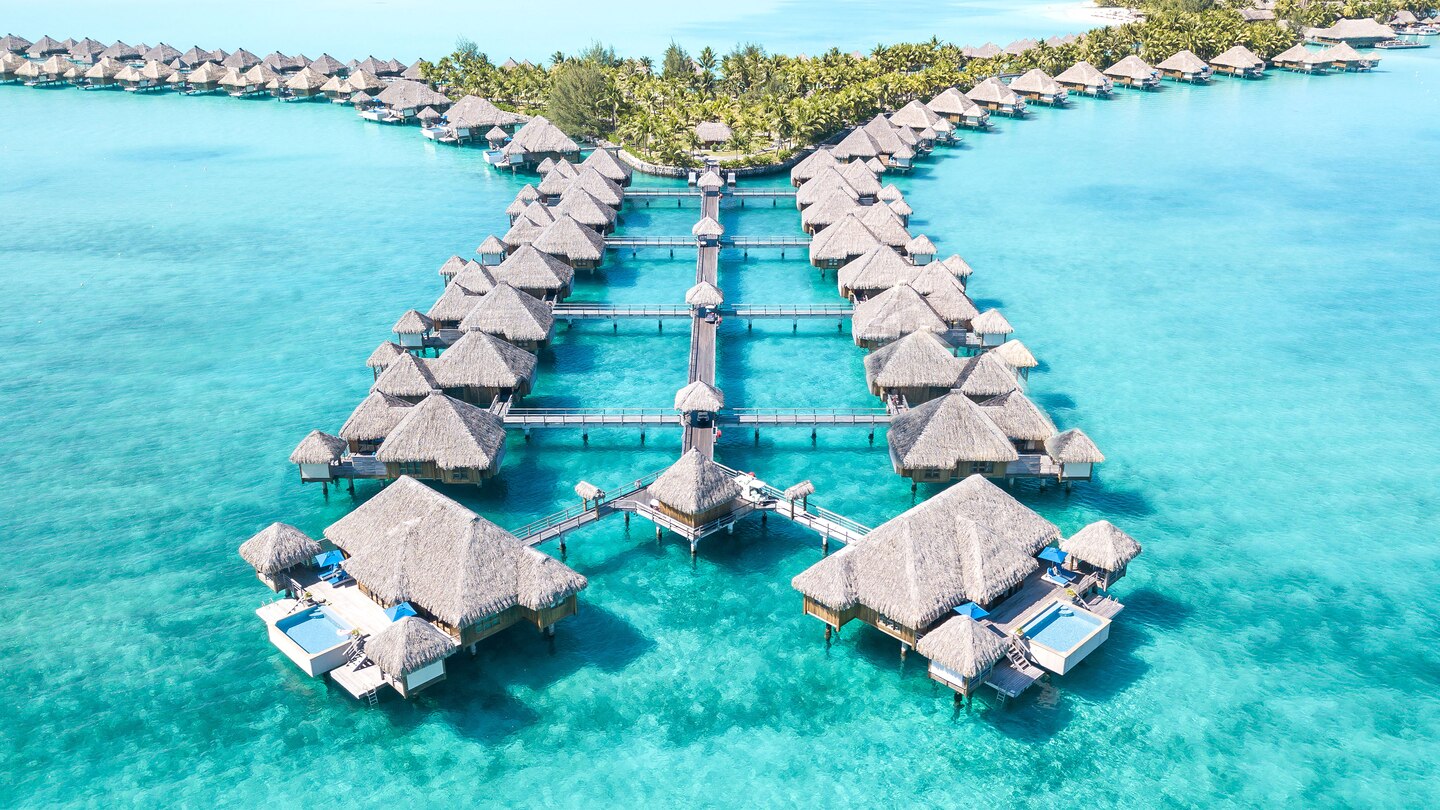 13. Best Things to Do in Bora Bora VISIT VAITAPE 
Vaitape Village is the only village on Bora-Bora where you can experience local life. It's a short and easy walk from the airport, so it's a great place to start your trip.
The village has some beautiful views of Mount Otemanu and there are plenty of coconut trees for climbing! There are also many small shops that sell everything from jewelry to clothes to sand art paintings. If you're looking for more adventurous activities, take the hike up Mt Pahia with an amazing view at the top or visit one of the beaches in this remote destination.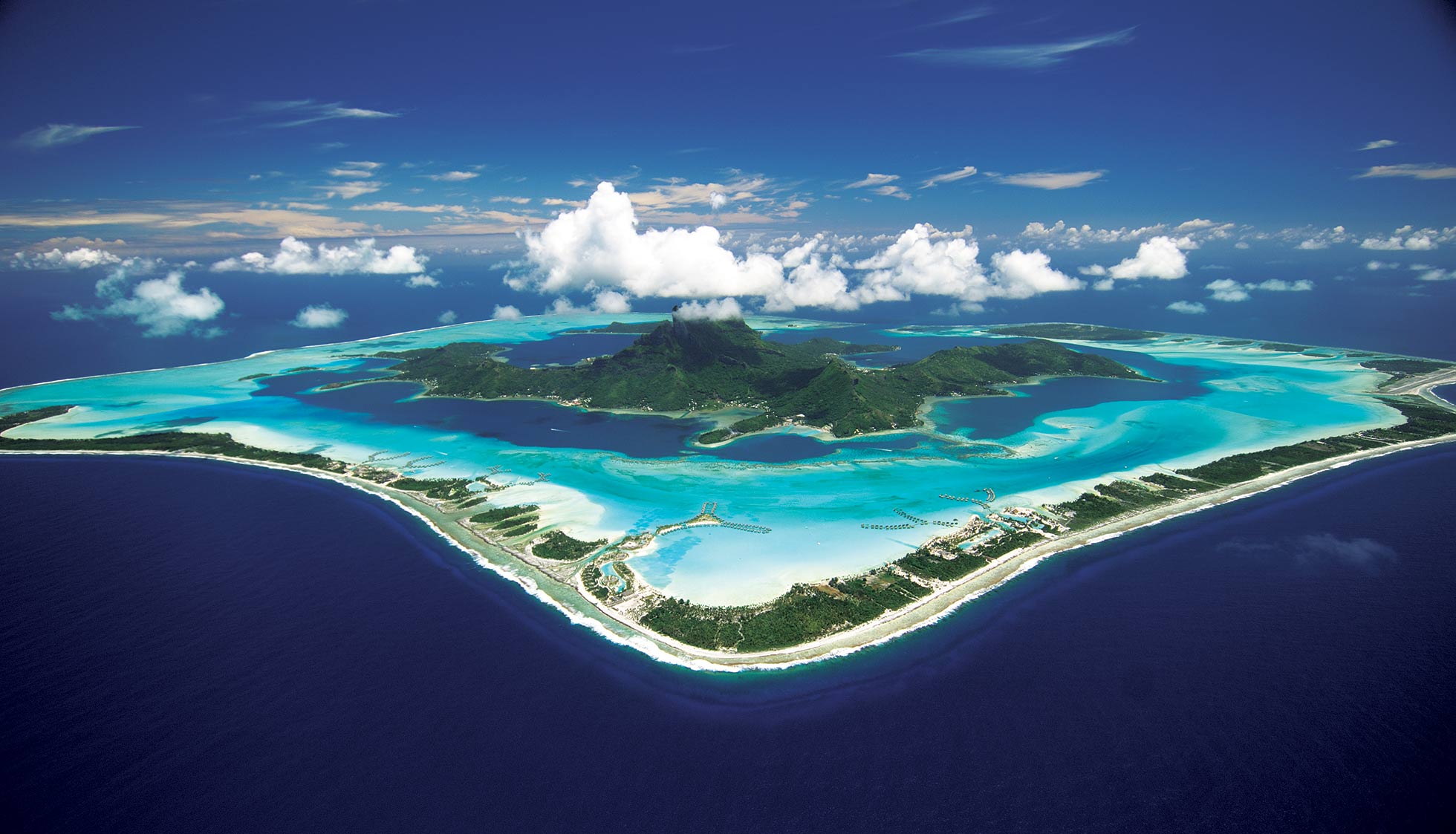 14. TOUR AROUND THE ISLAND OF BORA BORA & SEE ALL THE CANNONS 
Tour around Bora Bora…. knowing in advance what to see!
Take a walk back in time to when the Americans were in Bora Bora during World War II & know where to Locate ALL the Cannons; the current guidebooks will not get you there!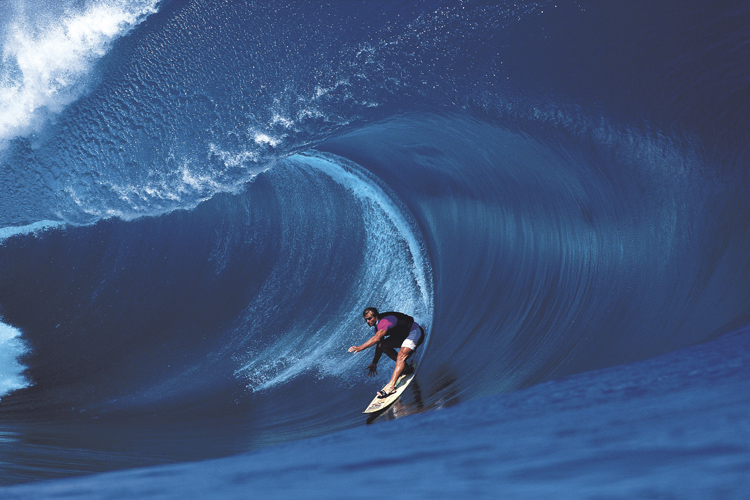 15. GO SURFING IN BORA BORA
Bora Bora is a tropical paradise that attracts travellers on the hunt for adventure. It's hard to believe that there are even more adventures to be had in this place with so many beautiful things to do! One of those adventures is surfing, and whether you're an experienced surfer or just beginning, there are plenty of surf spots available for you.
If you're interested in trying your hand at surfing while visiting Bora Bora, here's what you need to know: – There are two main surf areas on the island: Teahupo'o and Motu Piti Aau. Both offer excellent waves and break all year round. Teahupo'o is known as one of the most dangerous places for surfing.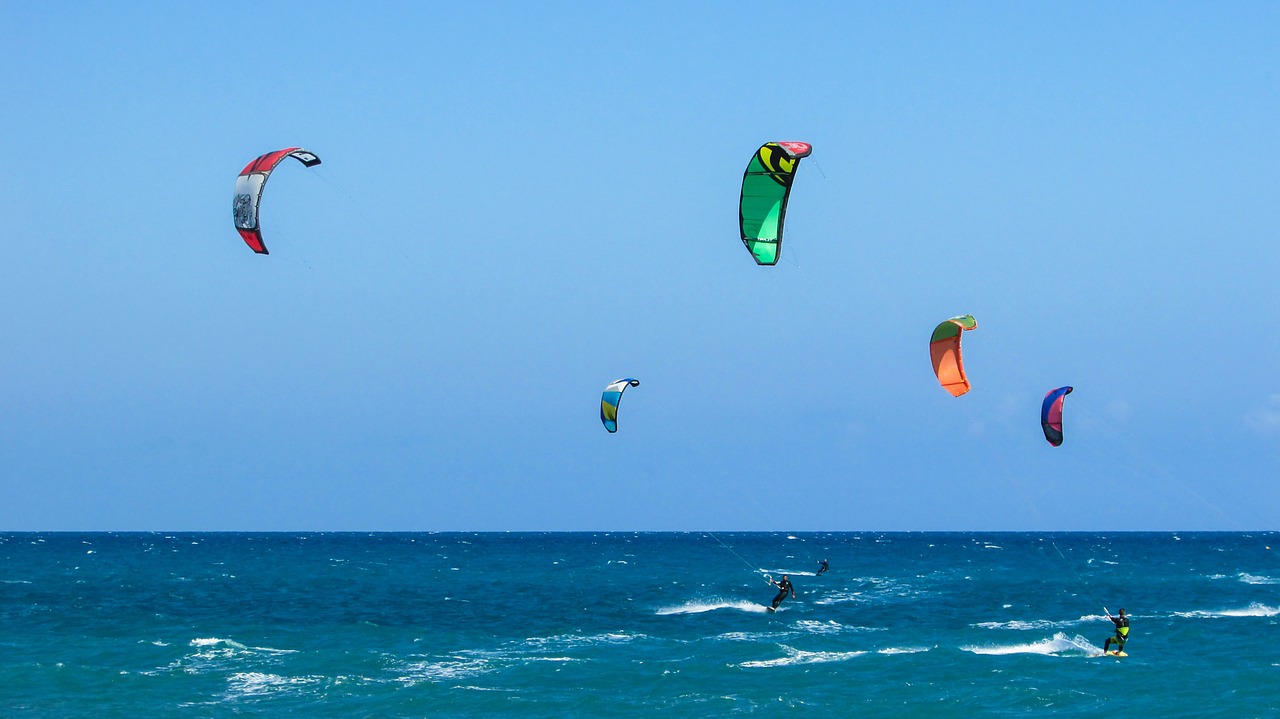 16. GO KITE-BOARDING IN PARADISE
When the wind is up no better place to be that kite-boarding in paradise!
Bora Bora's beautiful lagoon continues to reward those who dare.
Highly recommended for those looking for an adrenaline rush or wishing to send the pulse beat racing!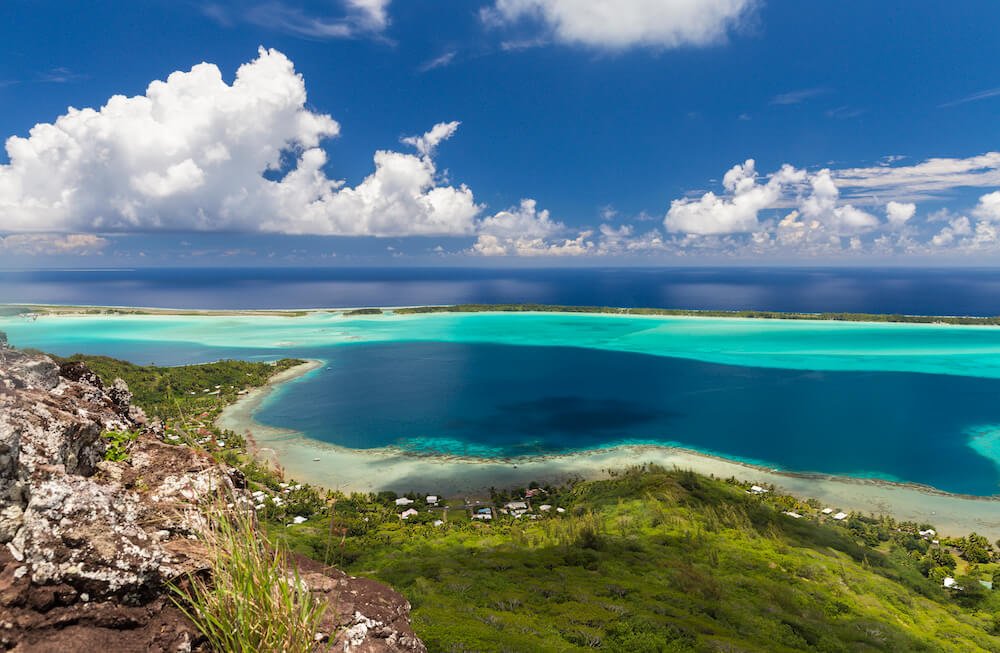 17. VISIT MAGICAL MAUPITI 
Do you want to visit a magical island? Maupiti might just be the place for you. Located in French Polynesia, this small island is one of the most beautiful places on earth.
The waters are turquoise and the sunsets are something out of a movie. This little piece of paradise has it all: white sand beaches, palm trees, and crystal clear water with warm waves.
It's no wonder that people say Maupiti feels like heaven!
Maupiti is only accessible by boat or plane so make sure you pack your bags before heading to this amazing spot!
Can't suggest strongly enough that you visit!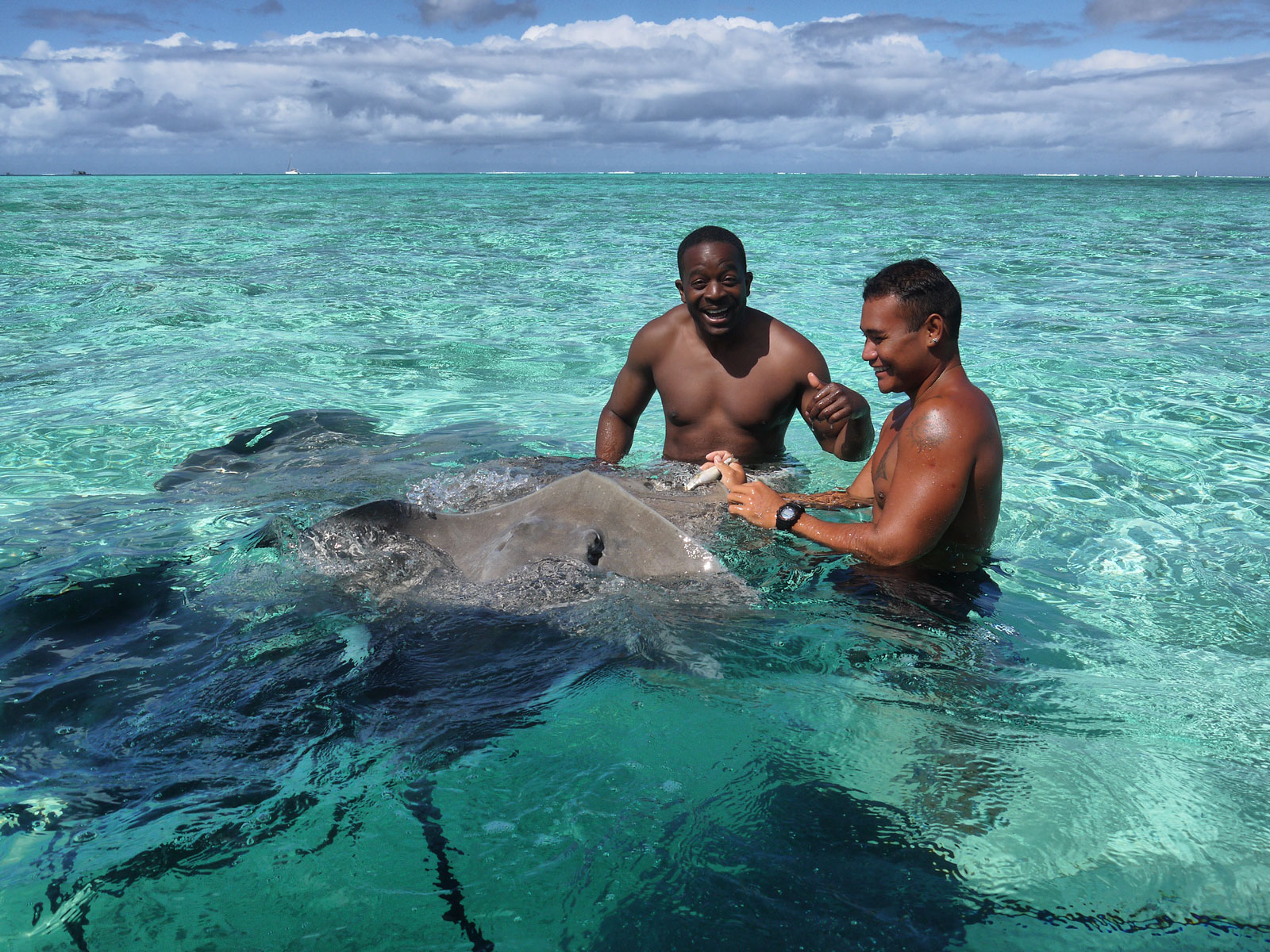 16. FEED STINGRAYS
Feed the Stingrays & be taken by their 'affection'.
Another 'must-do' for anyone visiting Bora Bora & suitable for the kids who'll have the day of their lives!
17. VISIT BORA BORA PAPA 
Chill out completely with a magical stroll across the world's most beautiful lagoon to Papa Bora.
This is very much 'something the locals do.
Great outing!
18. MYRIAMA PROKOP POTERIE 
Visit the workshop of renowned Bora Bora potter Myriama Prokop & be blown away by the color, the workmanship & the general ambiance of an attraction that pulls in locals & tourists alike.
Nice stop-over when circling the island.
Tops!
19. TAKE A REWARDING CULTURAL TOUR OF BORA BORA 
Take the ultimate cultural tour to the historic sites of the Queen's Bath & probably Bora Bora's most important relic Ofa'i Honu (you will not find these in any guidebook, not yet, anyway!)
Rewarding outing.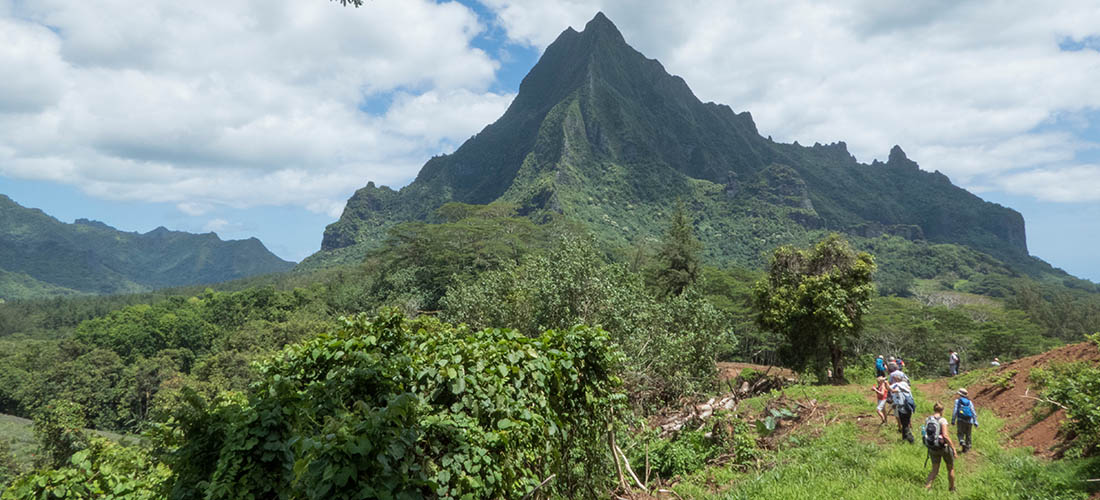 20. BEST HIKE IN BORA BORA
Here's something completely new – this ridgeline hike is beyond superlatives:
21. BEERS AT SUNSET 
Sink a cold beer or ten whilst watching the sunset from Bora Bora Yacht Club. Best stop you'll ever make if you have just climbed to see the American WWII canons at Point Pahua.
There's no better place in Bora Bora than to watch the sunset than here 'on the wharf'.
22. TRADITIONAL TAHITIAN WEDDING OR RENEWAL OF VOWS CEREMONY 
These exceptionally popular local themed traditional ceremonies conducted in the privacy of Bora Bora's best, private locations are all the rave at present.
RESTAURANTS & BARS
Know where to break your day with a comprehensive list of the Best Restaurants in Vaitape & along the staggeringly beautiful Matira Beach.
To end yet another great day know where to find Bora Bora best bars.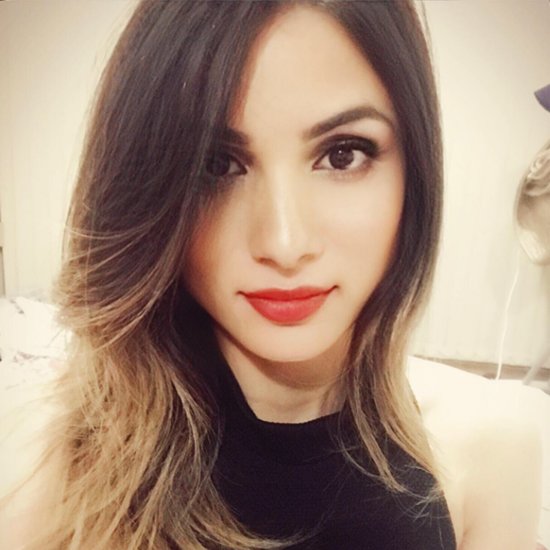 Hello, I am Molly Martin. I am from California and have been working in a company that manages money for wealthy people for the past 6 years and decided to leave my job because it wasn't doing anything for me other than making me feel stuck. So now after going on a trip around the world that made me feel empowered and coming back things weren't as they used to be at work or anywhere else so I want to change everything again. I left my job six years ago because I wanted to do something for myself and then went on a 3 month trip around the world which not only helped me realize how much more there was out there but also made me feel empowered because it was different than what everyone else does!