Hike on Bora Bora Amazing Experience:
In my Raid Anei Report, I eluded to the logic behind climbing along the ridgeline from Matira to Mt Otemanu – specifically that as Bora Bora is the world's most beautiful lagoon then could it be that to walk along the ridgeline overlooking these waters could be the world's most beautiful island ocean walk.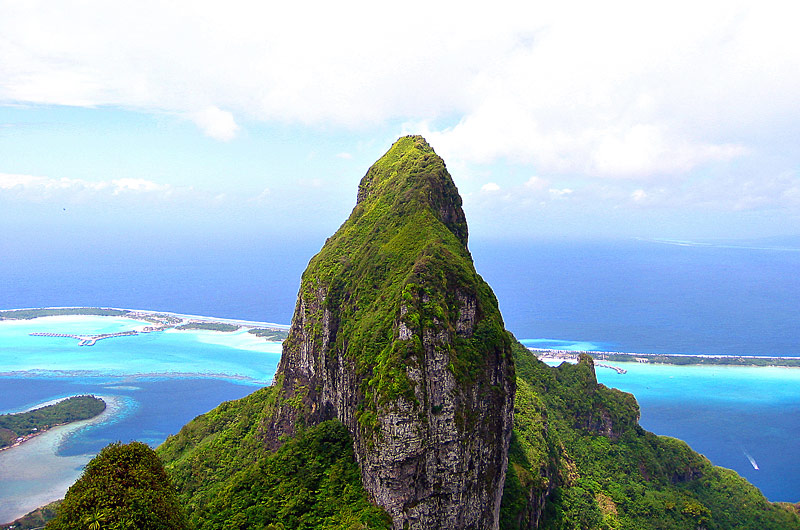 The hike from the tower behind Povaie Bay across over the top of Mata Pupu & on to Mt Otemanu is simply sensational. Such has been the impact of the hike on the writer & such is the manner with which its sheer beauty has left climbers speechless that I just had to pull it out from behind the sporting event that brought it to your attention & yells it out to the world!
One starts some 50m south of 'Galerie Alain & Linda' taking an access road up to the readily apparent transmission tower. A large cement water storage plant alongside the tower offers climbers a well-earned stop with, to one side, views over the sensational waters surrounding Point Faaone & on to Raiatea & Tahaa &, to the other, a panorama taking viewers from Matira to Motu Tapu & onto Vaitape with Maupiti enticing viewers from afar:
Tours & Things to do hand-picked by our insiders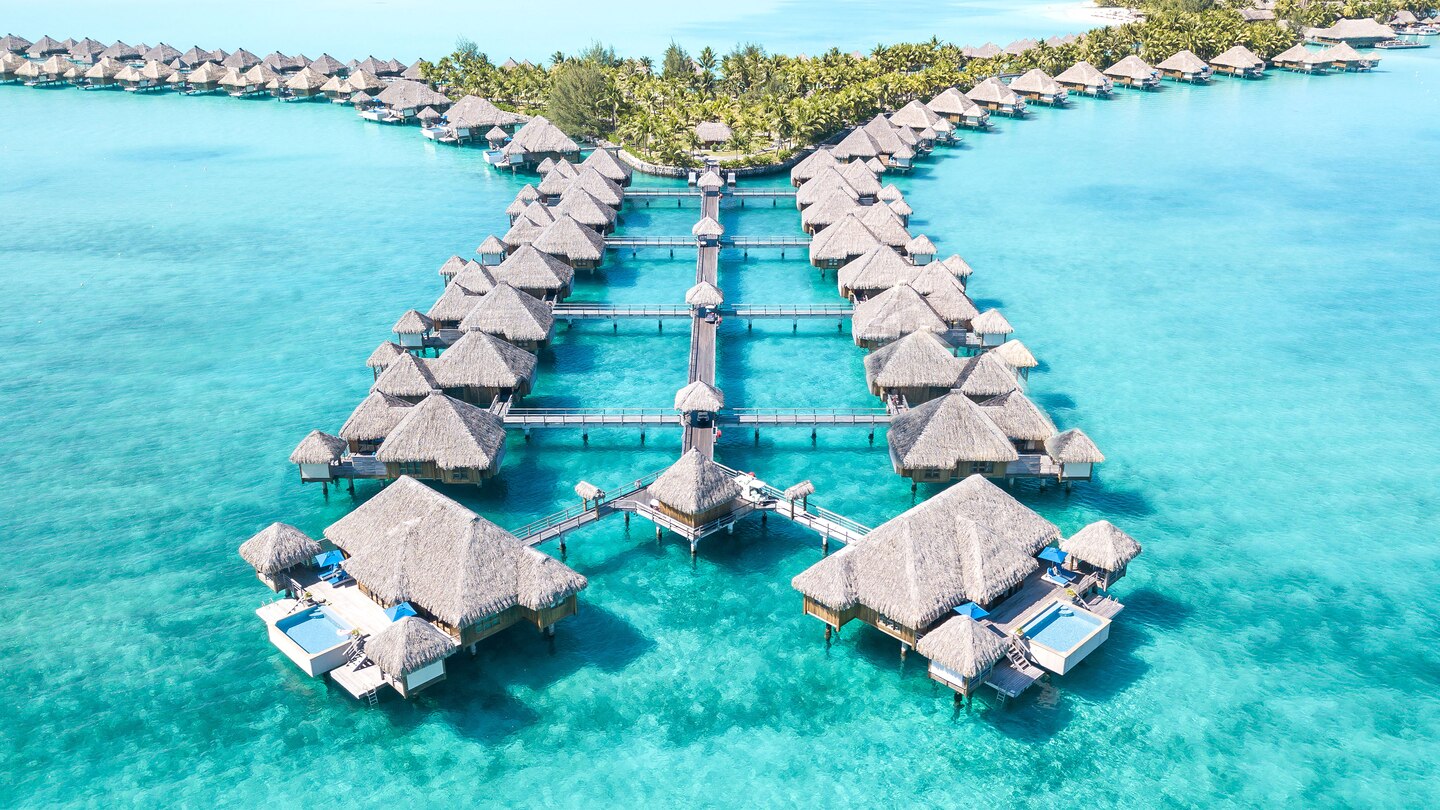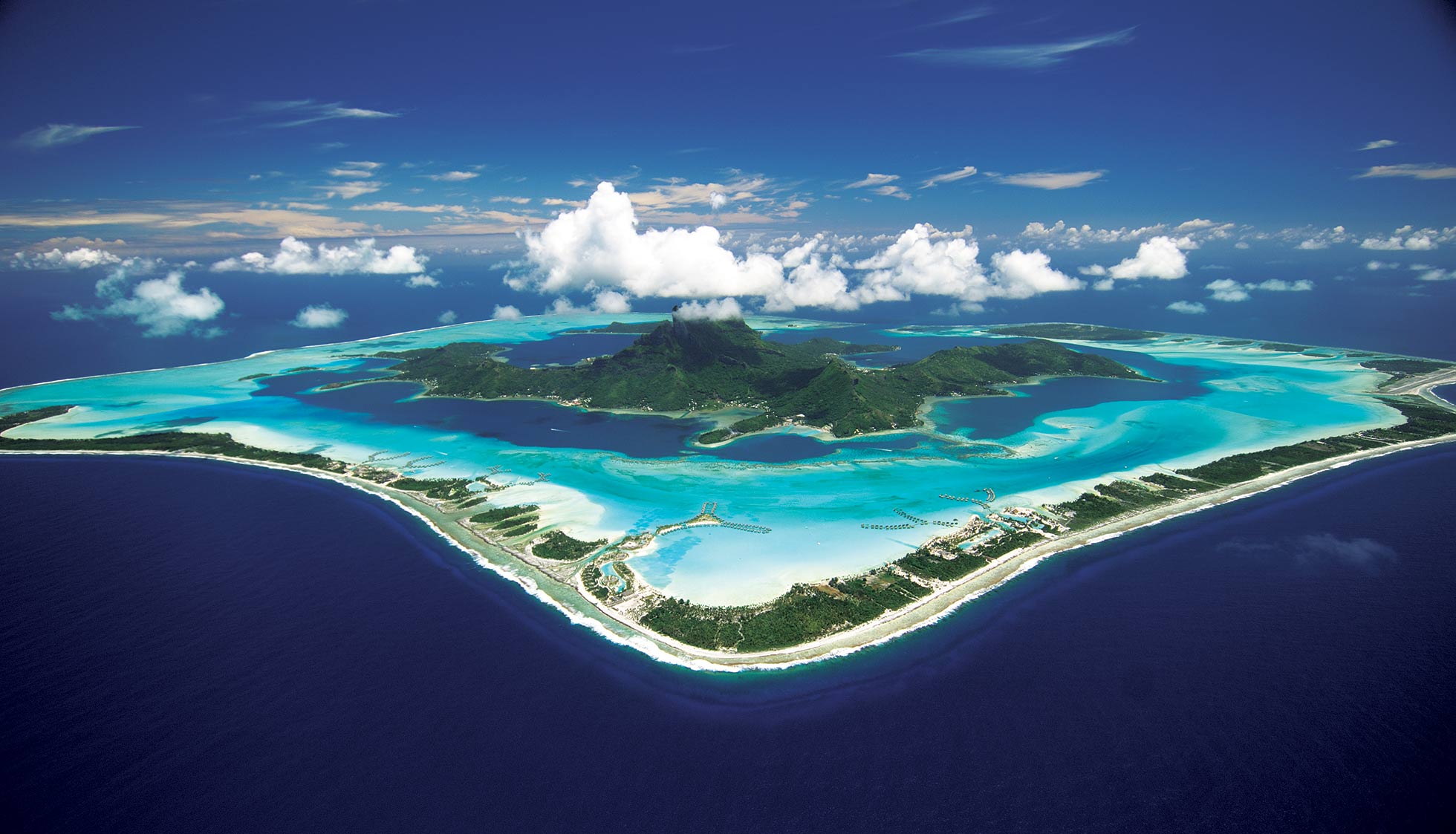 Departing from the tower – in disbelief that it could get any better – the climb takes hikers up & literally over Mata Pupu a prominent Bora Bora landmark whose cone-shaped structure reaches 235m into the skies.
Whilst enjoying the shade offered by certain overhanging foliage one gets glimpses of Mata Pupu seen here in the foreground with the mystical & omnipresent Mt Otemanu overlooking matters: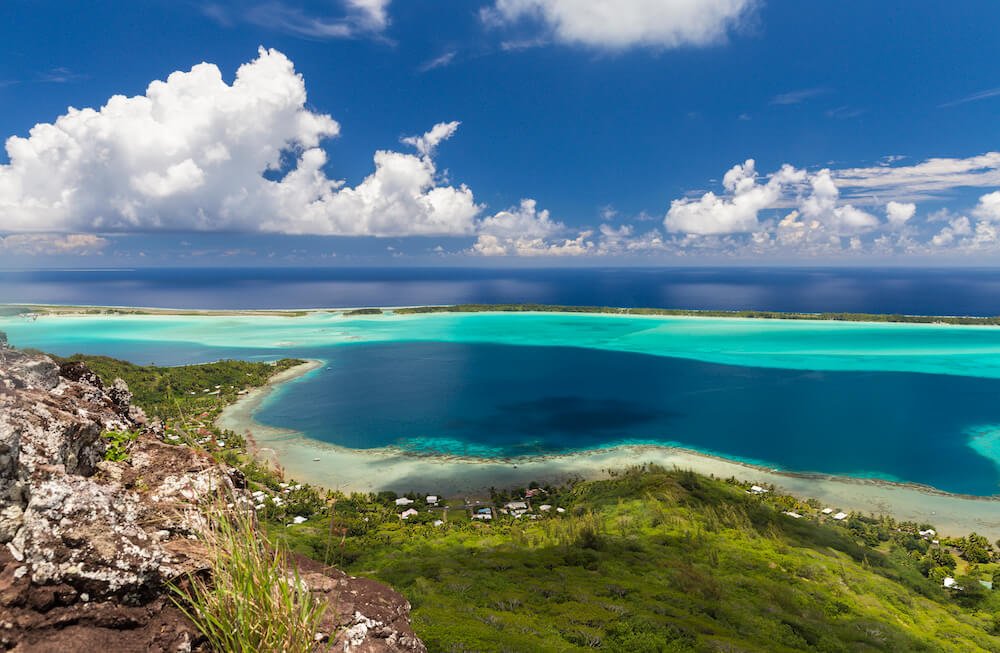 I can't tell you how good it feels to reach the top of Mata Pupu & gaze out at the stunningly beautiful panorama that awaits you; its a feeling though that I strongly recommend you experience – I've had hardened water enthusiasts tell me that this outing beats by far any jet-ski tour of the island.
Here's a sample of what hits you – the view out over Motu Piti Au'u ('twice the giving') & over Faaone Point ('bend in the sand') across to a distant Raiatea & Tahaa. Huahine too is actually visible through lost here in the required compression of the image: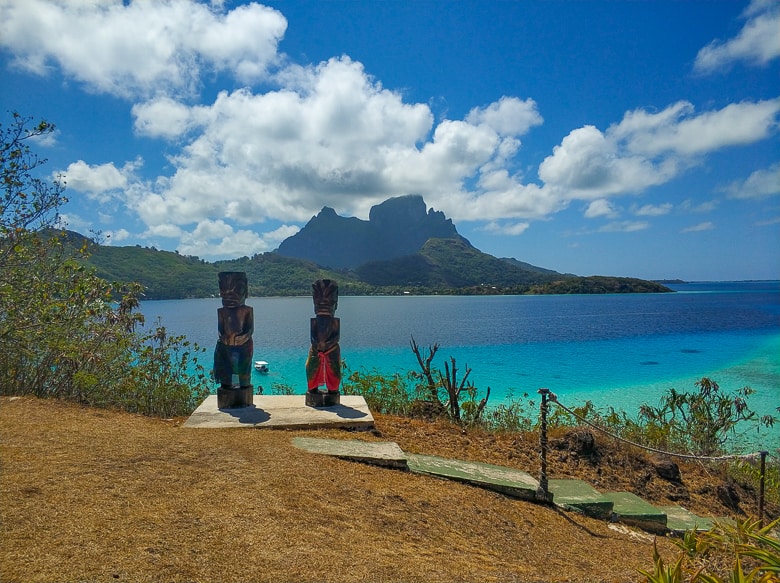 Bora Bora's world-renowned resorts & their overwater bungalows are all laid out before your eyes: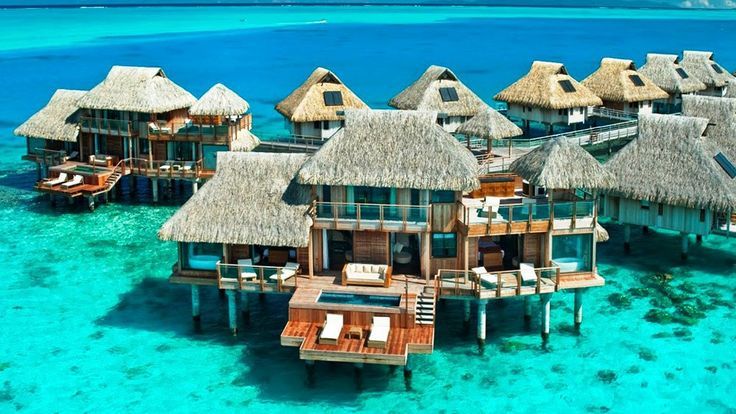 The track that awaits you – a gem; just the best stroll in a wonderful surroundings. Just looking at it laid out before you make you take a deep breath: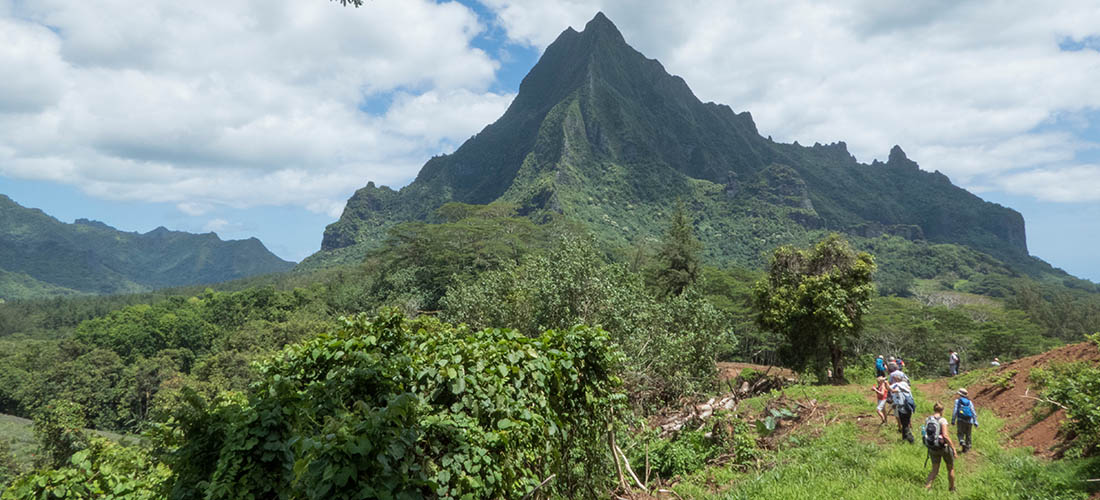 Here are a set of photos in each of which there's at least 1 person. The idea is not so much to find the person- although that can be fun – but to get a feeling for the relativity of landmarks along the path, to give readers greater perspective to what awaits them: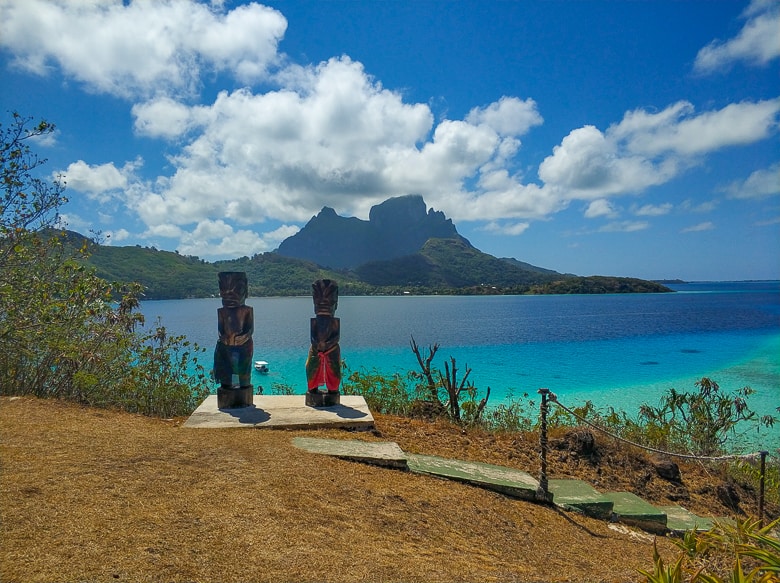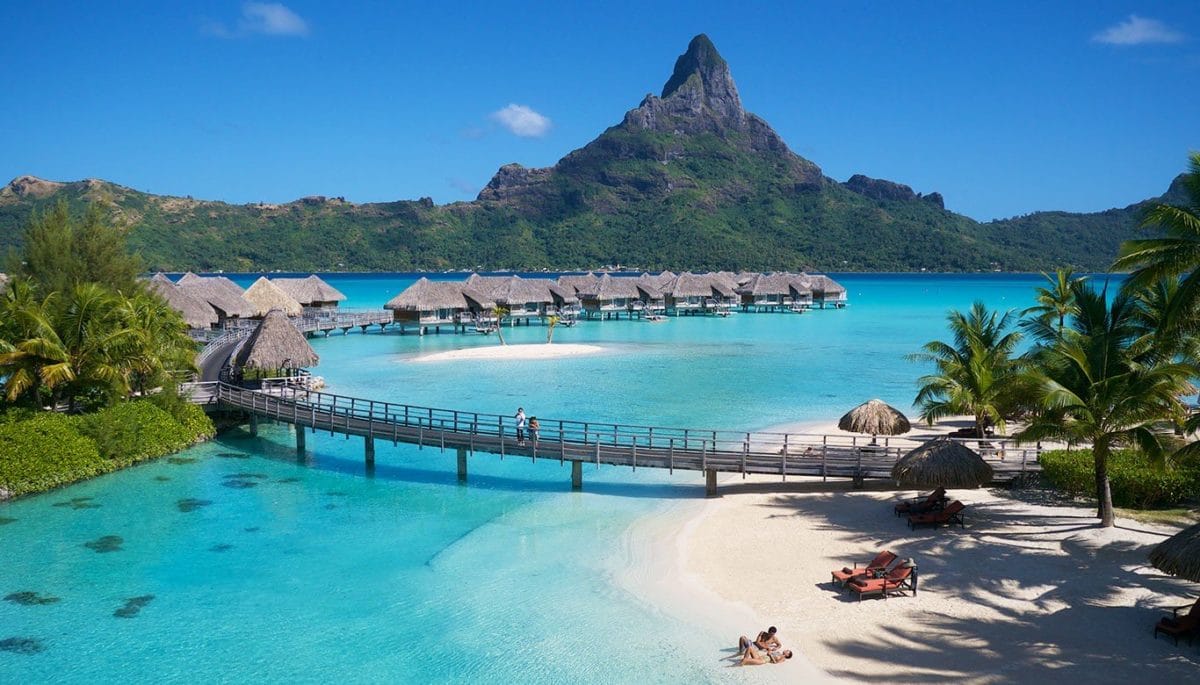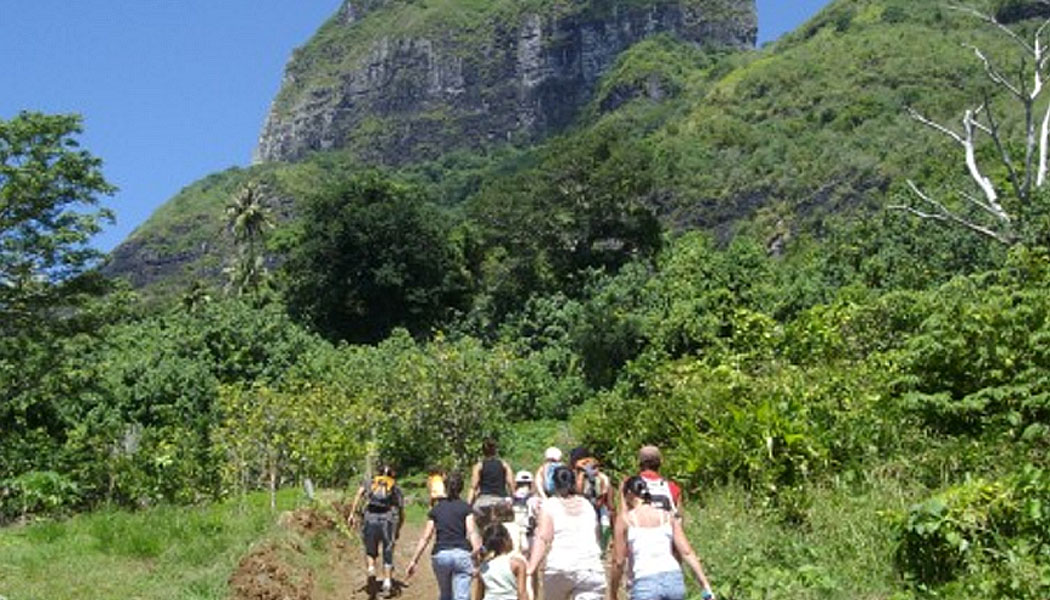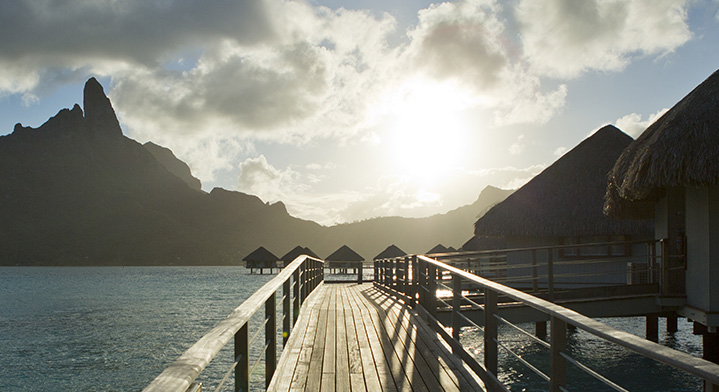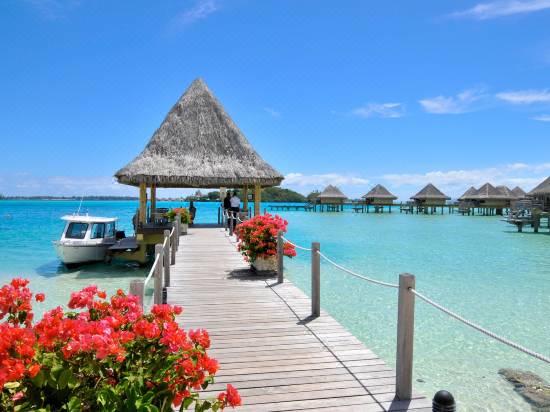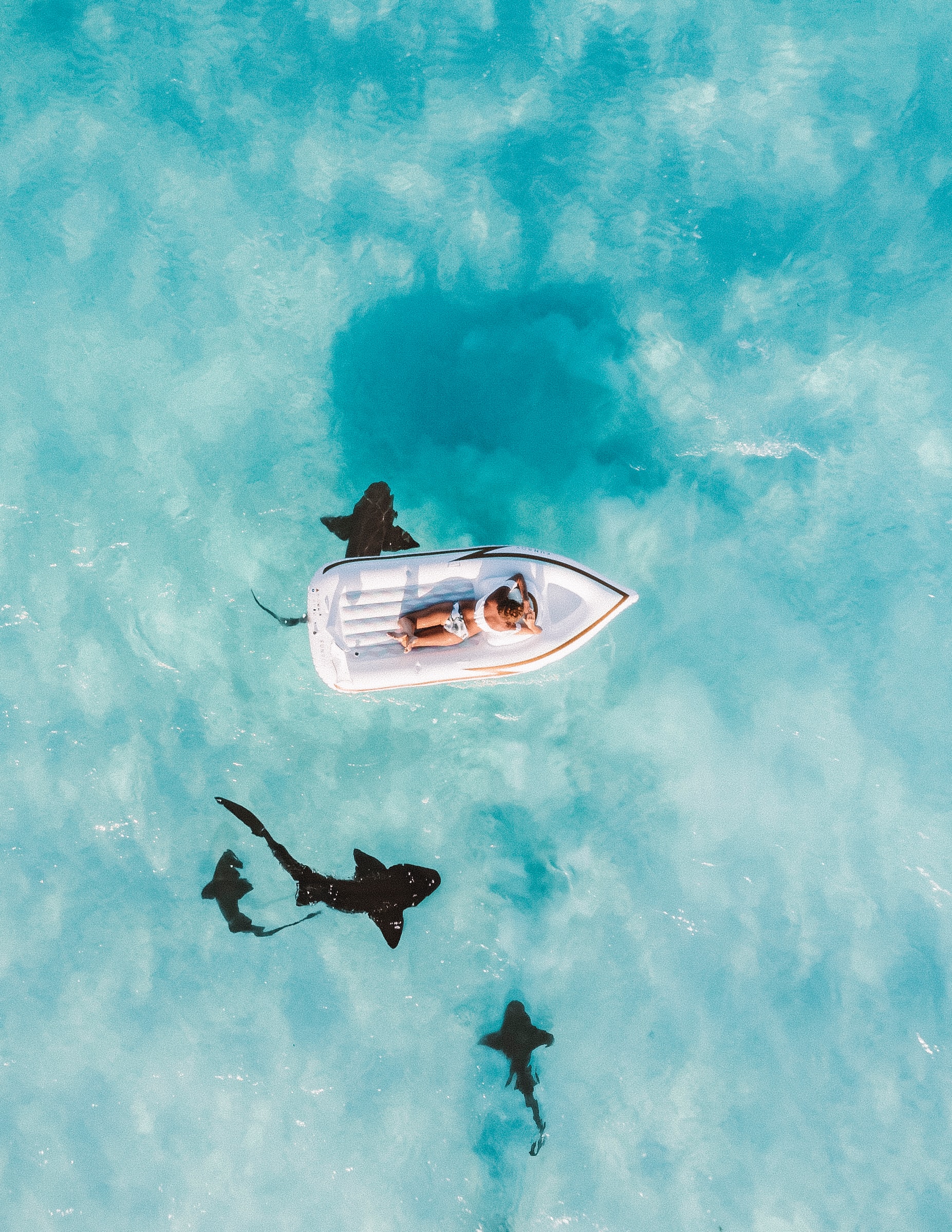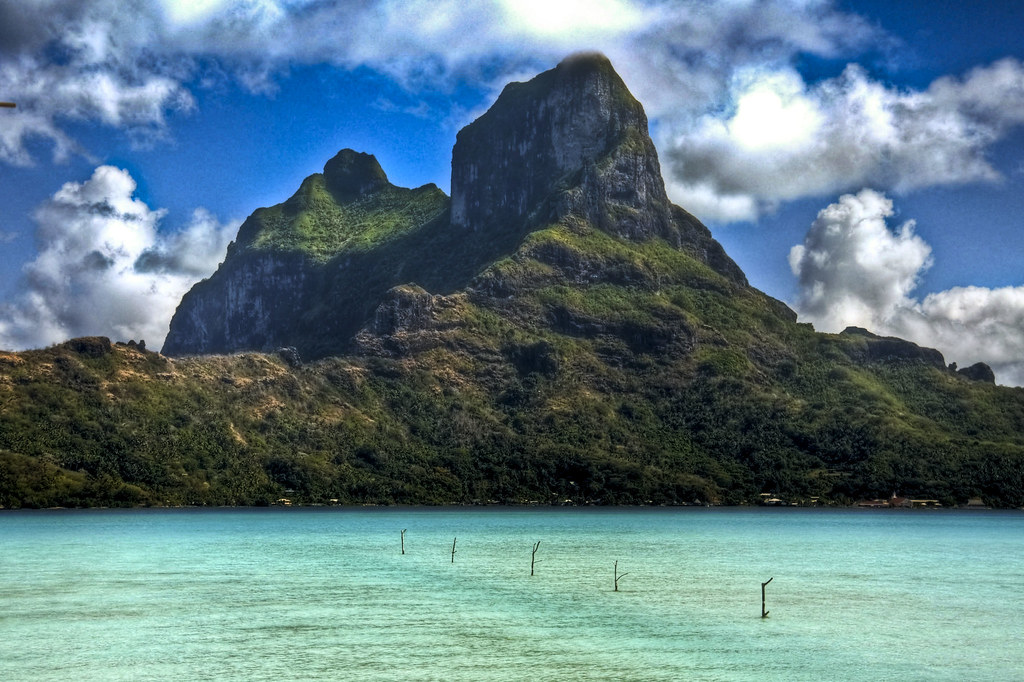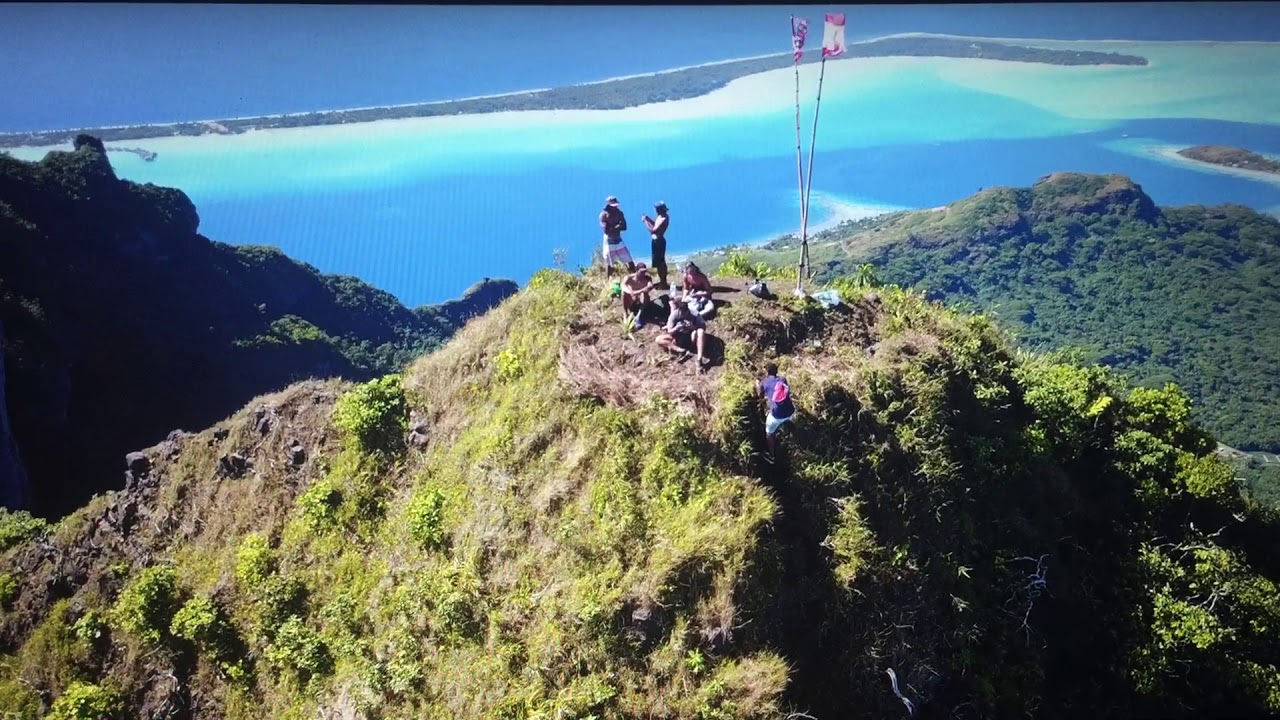 As recorded in my Raid Anei Report these outings:" are more, in fact, than a good physical hit-out amidst outstanding scenery. They can also offer the opportunity to gain an insight into the rich cultural heritage of these people through a reflection, for example, into the names given to landmarks by the ancestors of this island's people.
We were atop Mata Pupu the sharply pointed, cone-shaped mountain piercing the skies above Povaie Bay.  A common usage of the word mata is to signify a face, the face of things; pupu commonly refers to a gathering (of personages).
Take a look at the following photos taken during the Hike on Bora Bora: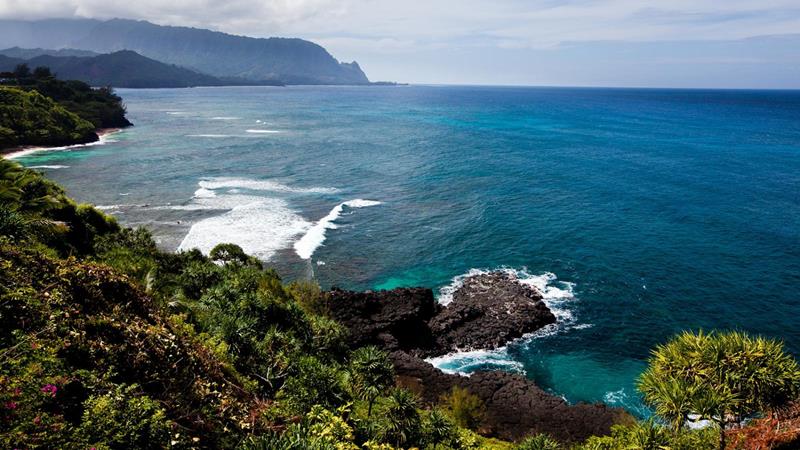 "Could the 'gathering' refer to the 'faces' of stones with an uncanny resemblance to tikis?
Could the 'eye' be referring to the eye of the tikis keeping a watchful look over Raiatea, Tahaa & Huahine as a means of 'protection' in days gone by for Bora Bora against any planned raids"?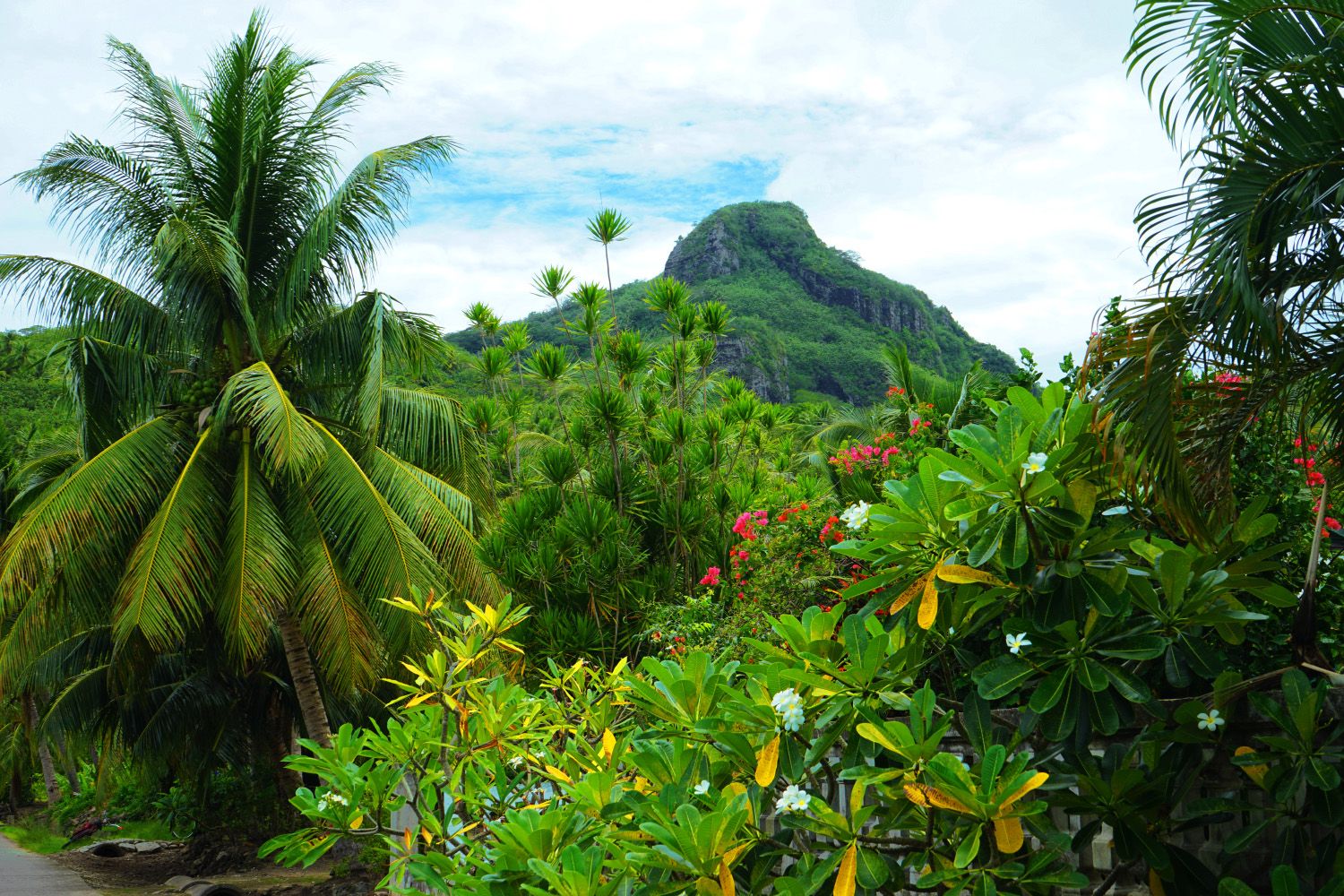 Here a stone with an uncanny resemblance to the tikis of Easter Island facing the same direction as the 'tiki' in the distance & featured above: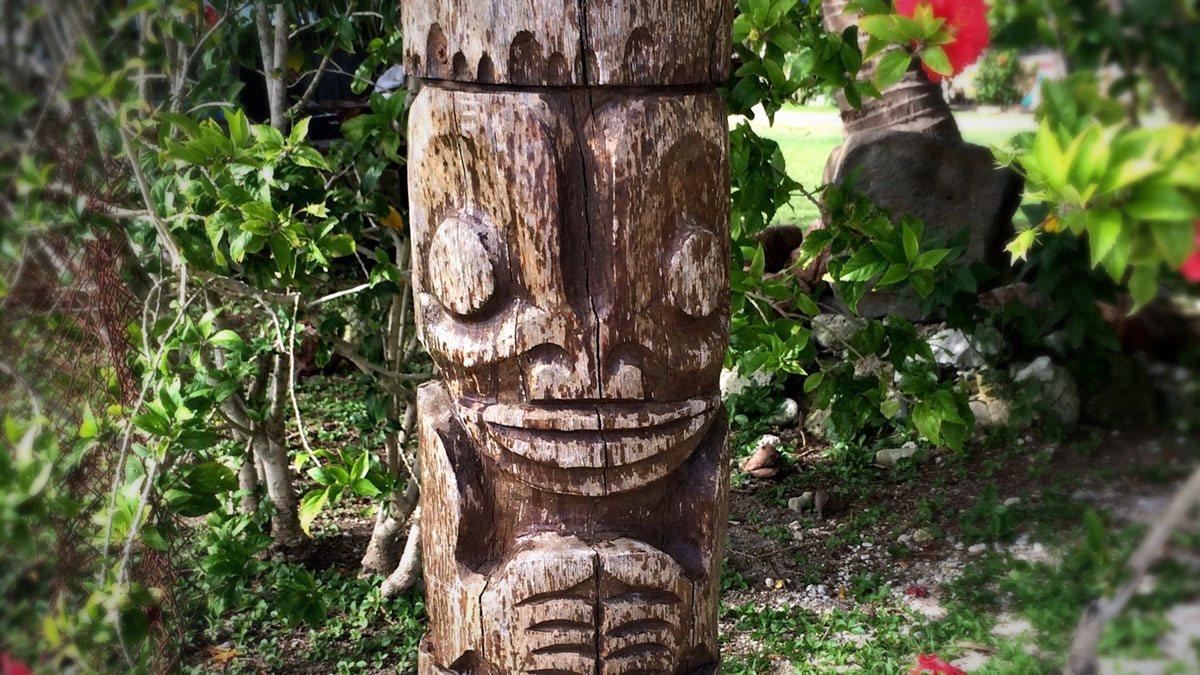 A couple more close-up shots that appeared in my earlier post:
The sacred island – Motu Tapu – & in the distance Magical Maupiti: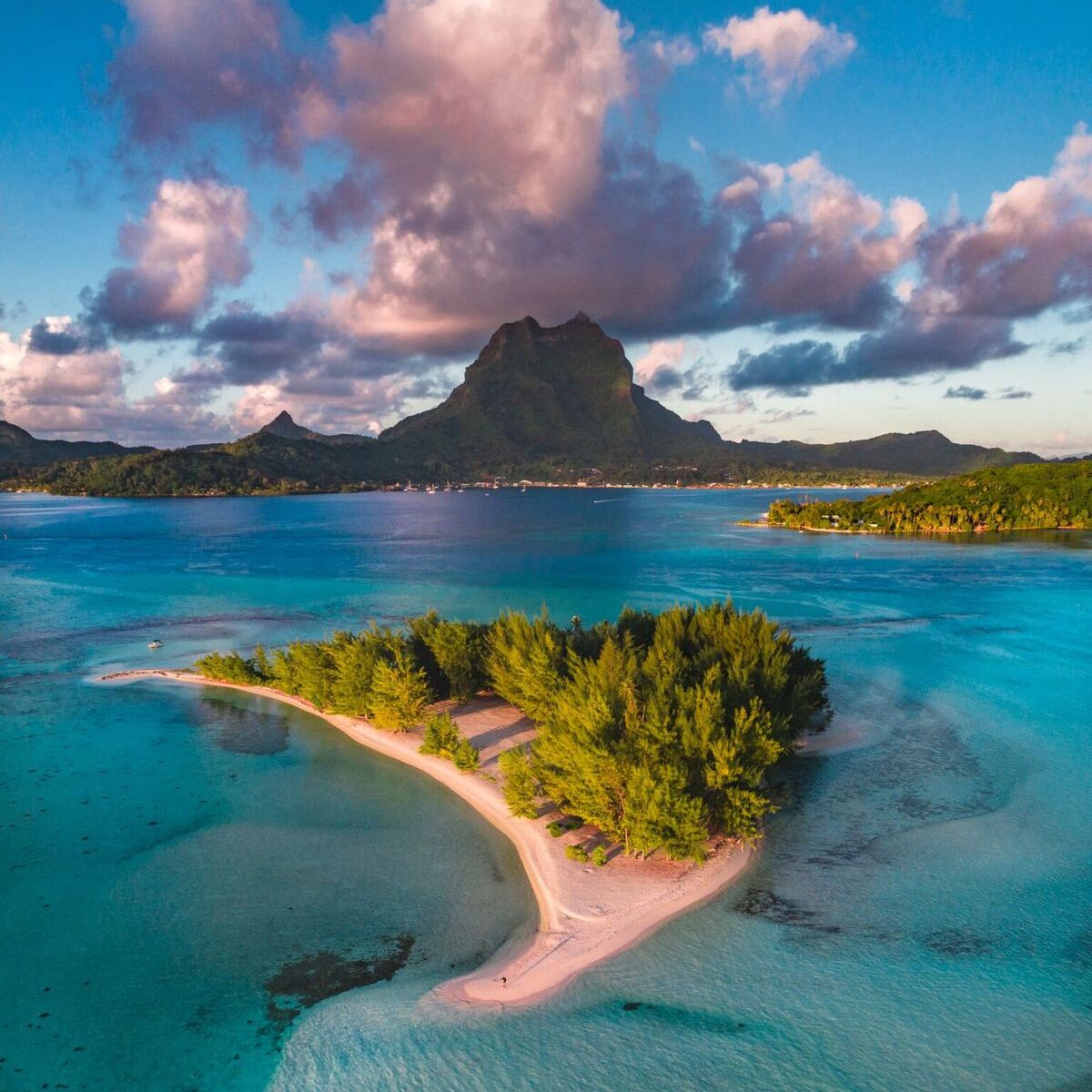 The Intercontinental Resort & Thalasso Spa: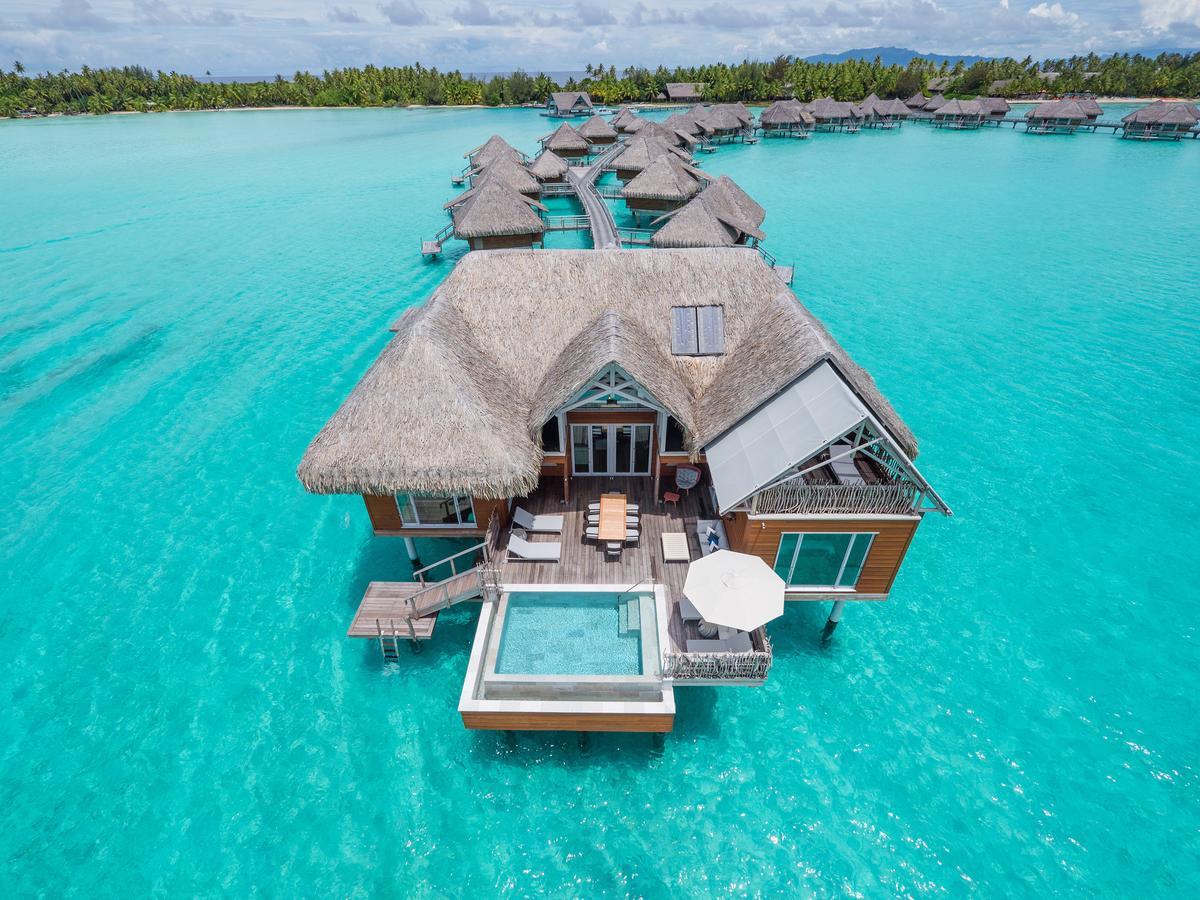 Le Meridien:
St Regis: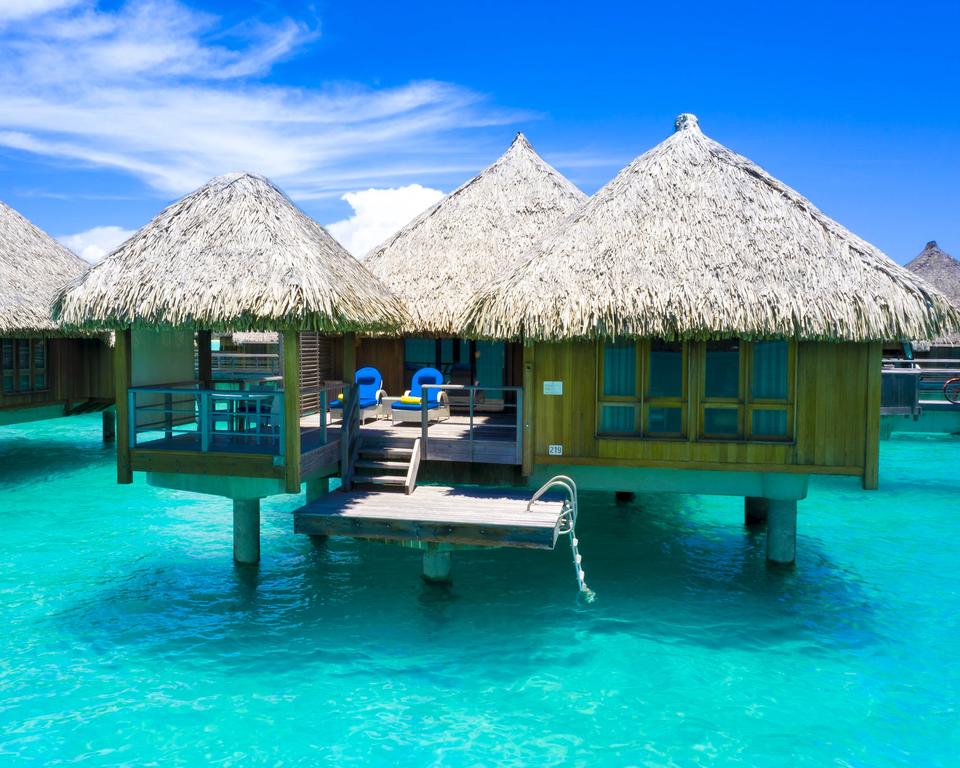 Four Seasons: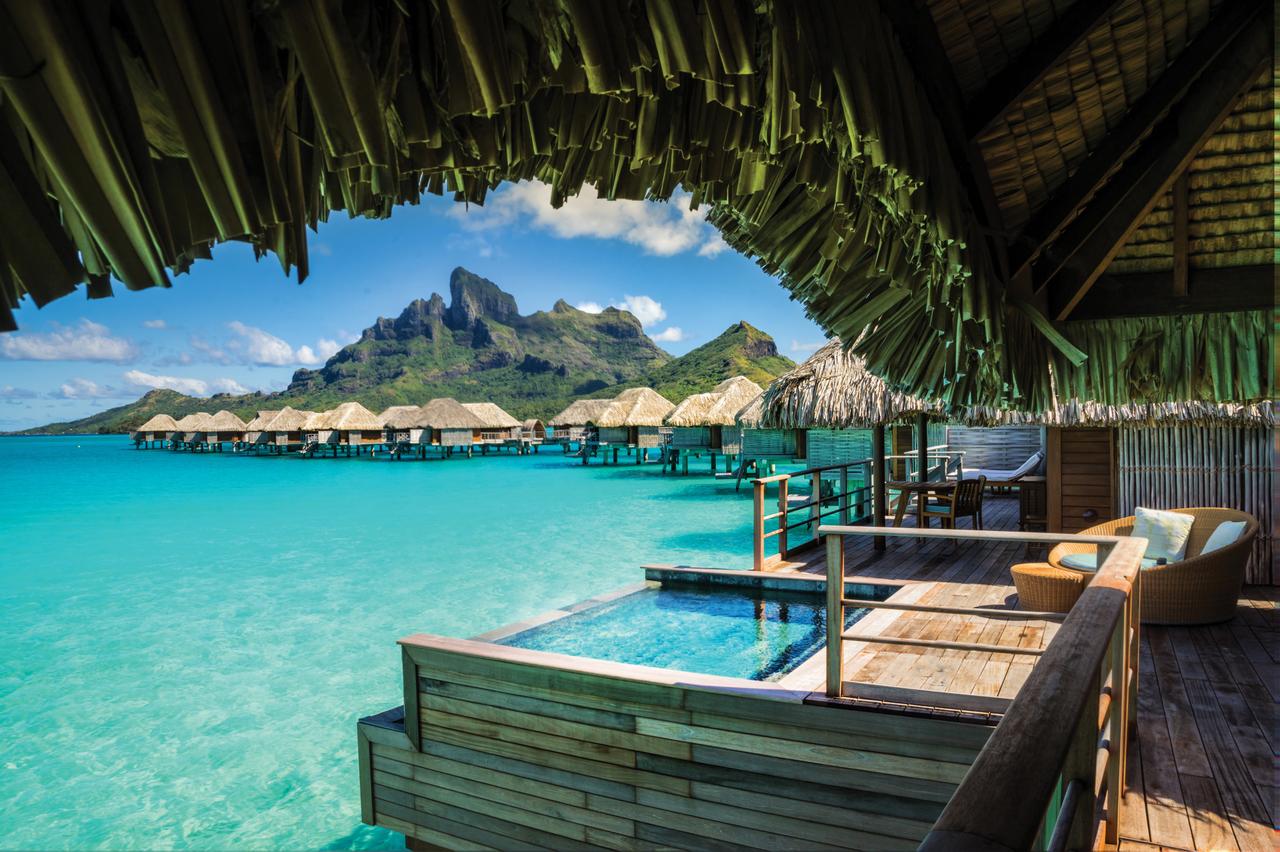 Villa One or Alokilani, photographed here, is situated not far from the Intercontinental Thalasso Resort & Spa. Owned by a Swiss businessman, Adrian Bratschi, the property is little known to locals or tourists but often rented by the rich & famous. It was reportedly sold recently for around $US18million: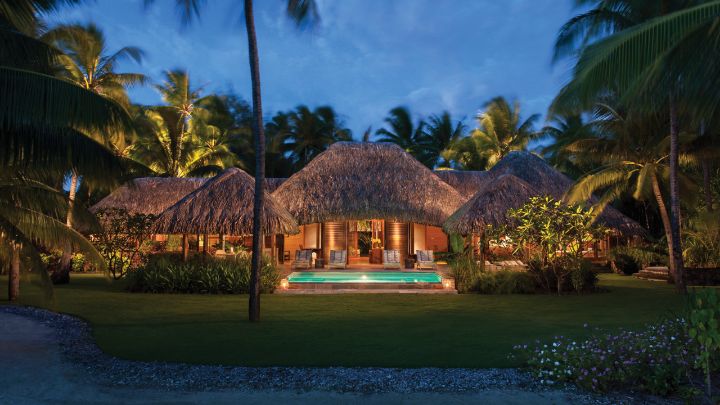 I end in quoting once more from my original report:
"One can linger here for hours. As the sun moves across the skies you'll stare in disbelief at the artistry that nature in all her generosity has offered in abundance to Bora Bora ……….This is a truly exceptional outing – endless breathtaking views from every angle, the adrenalin hit that comes from tracking on a thin ridgeline with steep falls on either side & the exhilaration that flows when all that's between you & heaven is the odd helicopter. There is surely no better island/oceanside hike"!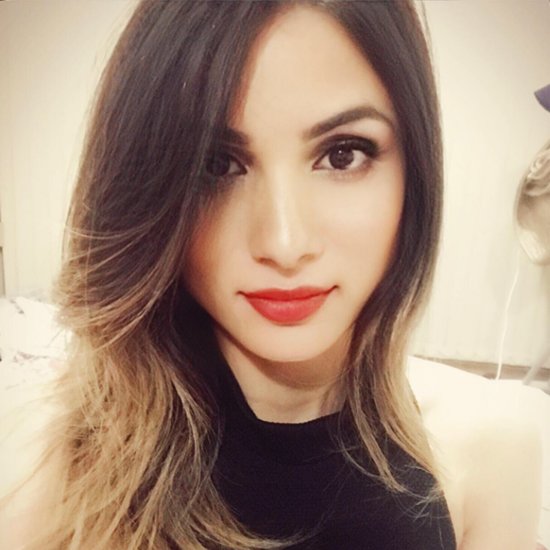 Hello, I am Molly Martin. I am from California and have been working in a company that manages money for wealthy people for the past 6 years and decided to leave my job because it wasn't doing anything for me other than making me feel stuck. So now after going on a trip around the world that made me feel empowered and coming back things weren't as they used to be at work or anywhere else so I want to change everything again. I left my job six years ago because I wanted to do something for myself and then went on a 3 month trip around the world which not only helped me realize how much more there was out there but also made me feel empowered because it was different than what everyone else does!