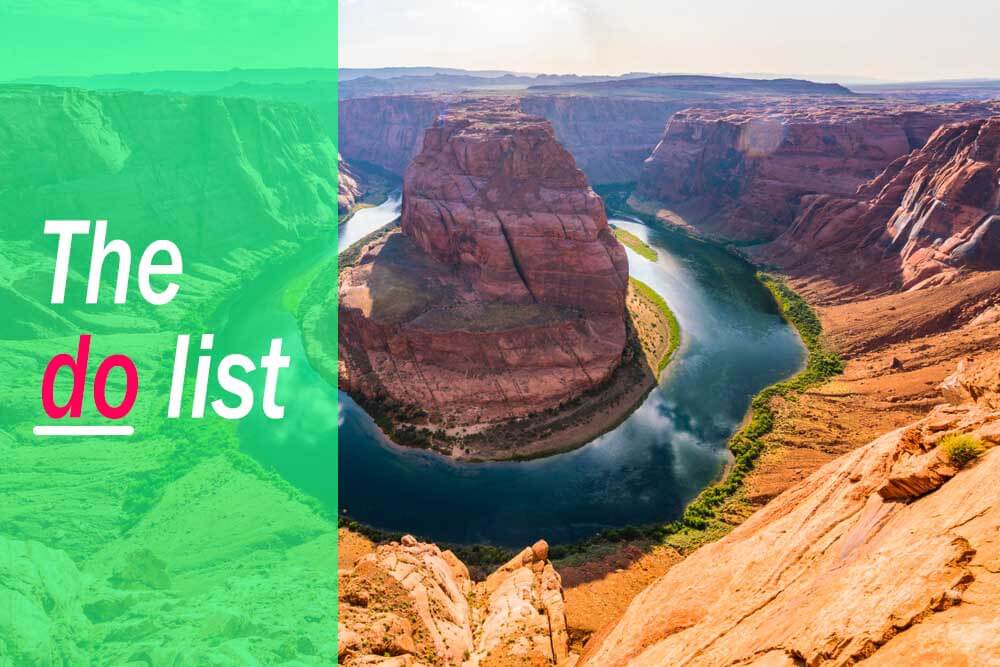 Do you need Arizona Vacation Ideas as you plan your trip to Arizona? Looking for what to do this weekend in AZ? Our Arizona Travel Guide blog features the best things to do in Arizona!
You'll find plenty of ideas for the perfect Arizona Vacation, curated by our Arizona Travel Experts and Writers. We know Arizona's hidden gems and can't wait to share our ideas with you! Arizona KEY has answered Travelers'  question — "How do I plan my trip?".
Showcasing pre-planned Arizona vacation ideas and itineraries — outdoor adventures, perfect romantic getaways, and everything in between! You can even watch our KEY Videos of Arizona to Put Yourself There!
TravelCrog showcases some of Arizona's Most Memorable Experiences. So go ahead, start making those memories of a lifetime! We look forward to having you in Arizona, and we are positive you will fall in love with everything Arizona has to offer.  Welcome to the Grand Canyon State!!
It can be hard to figure out all the things to do in Arizona this weekend or during your next visit due to the sheer wealth of options – but we have you covered.
1. MIM – MUSICAL INSTRUMENT MUSEUM
RATED THE #1 ATTRACTION IN PHOENIX ON TRIPADVISOR
Experience music as never before at the world's only global musical instrument museum.
"I am supremely inspired and overwhelmed by MIM." – Carlos Santana.
Music comes from deep in the heart. In every country, in every culture, it gives voice to the human spirit, expressing both joys and sorrows in a common language that knows no borders. Until now, no museum has celebrated this rich diversity of music in one place.
The Musical Instrument Museum in Phoenix, Arizona, is a museum-like no other. Founded to bring together the world's music on a scale never seen before, it inspires visitors through its extensive displays and immersive experience. MIM is dedicated to preserving, protecting, and sharing musical instruments and music from every country in the world.
MIM VIDEOS: PUT YOURSELF THERE
"MIM is my favorite museum in the world. Everyone needs to see it." – Tony Bennett
Music's beauty and diversity are expressed through the devoted craftsmanship of musical instrument makers worldwide. Their artistry is on display in open exhibits that allow for close encounters with familiar and strange instruments, including many rarely seen.
Visitors can immerse themselves in the experience using the wireless guide PORT system that connects them with the instruments' sight and sound on display.
MIM MUSIC THEATER
Instruments come to life in the magnificently designed Music Theater, a state-of-the-art venue for all music types. Performers worldwide take audiences on a journey to different lands in an intimate and acoustically superb setting.
From the African kora and the classical violin to jazz, rock and roll, and gospel, the world's musicians are equally at home on MIM's stage. A thriving destination for music, the MIM Music Theater is the region's musical passport.
"This Theater and this Museum are second to none." Allen Bailey, Founder, Harlem Gospel Choir
CONCERTS AT THE MIM – CLICK FOR SCHEDULE
MIM ARTIST GALLERY
In the Artist Gallery, guests can view the treasured instruments and artifacts of musical masters – from George Harrison's first Rickenbacker guitar and the last guitar Elvis played in concert, to costumes and props from Taylor Swift's "Speak Now" tour.
MIM EXPERIENCE GALLERY
The adventure continues in the Experience Gallery, where guests of all ages can play instruments from around the world. All are invited to pluck, strum beat, and bang as they experience first-hand the joy of making music.
MIM invites all to discover the rich diversity of the world's music, experience the sounds and stories of music from every corner of the earth, and share in this sustaining gift of humanity.
"MIM is a new American treasure. It's like walking into the soul of mankind." David Harrington of the Kronos Quartet
MIM – the World's Only Global Musical Instrument Museum
MIM HOURS AND VISITOR INFO
Museum admission includes the use of user-friendly wireless headsets to enjoy MIM's galleries. Guests are welcome to bring their own personal headphones for use during their visit. Thanks to Arizona's Museum admission of being a geological hotspot, some of the best things to do in Arizona is to check out the art and music.
TIP: Many guests spend nearly four hours at MIM. Please allow plenty of time to enjoy the MIM galleries and amenities fully.
Hours and prices are subject to change. Please call 480.478.6000 for more information or visit the website.
OPEN DAILY
Sunday–Saturday 9 a.m.–5 p.m.
HOLIDAY HOURS
Labor Day 9 a.m.–5 p.m.
Veterans Day 9 a.m.–5 p.m.
Thanksgiving Day Closed
Christmas Day 11 a.m.–5 p.m.
2. Pink Jeep Tours –

Unique Things To Do In Arizona
3. Out of Africa Wildlife Park
African Bush Safari
The African Bush Safari is an authentic African photo safari, narrated by expert guides where visitors encounter giraffes, zebra, gemsbok, sables, and other hooved animals. In the wilderness preserve, park guides provide educational tours on trams. Visitors may also take their time and walk the preserve. The park features photo platforms throughout the park with unobstructed views of the predators.
Shows at Out of Africa Wildlife Park
Predator Feed
Predator Feed is not to be missed! On Wednesdays, Fridays, and Sundays at 3:00 p.m., follow animal caretakers as they feed 800 pounds of raw meat to eagerly waiting for carnivores.
The Giant Snake Show
The Giant Snake Show happens at 2:15 p.m., Monday through Sunday, and features a giant anaconda, python, or boa constrictor.
Tiger Splash™
Tiger Splash™ is the most popular show ever at Out of Africa Wildlife Park! Tigers and caretakers play and swim in a 2,000-seat arena daily at 1:15 p.m.
Behind the Scenes VIP Tours available for an additional fee. An owner or expert caretaker conducts the tour. Reservations are required.
Out of Africa Wildlife Park Hours & Visitor Info
Out of Africa Wildlife Park is Open 7 days a week except for Thanksgiving Day and Christmas day
Hours: 9:30 a.m. to 5 p.m. (Admission closes at 4 p.m.)
For more information, please call 928-567-2840 or visit the website.
VISITOR TIP: We suggest you allow at least five hours to experience all the shows, tours, and exhibits that the park has to offer.
4. Arizona Scenic Tours – Plan Your Adventure!
Arizona Scenic Tours provides day trips and multiple day tours to many of the best sites in Arizona and the Southwest. The tours include pick-up and drop-off at many locations in the Phoenix area.
Whether visiting a Phoenix-area hotel or resort or staying with friends, you can be picked up at your choice of locations. The tour vehicle will have cold soft drinks and bottled water available to you.
The tour itineraries are flexible and can be planned based on your touring desires. Whatever interests you most is where we can focus the day. Scenic drives, historic spots, outdoor activities, galleries, shops & dining, or a combination of everything.
There is a DVD System in the small group tour vehicles, so children can bring along their cartoons and favorite DVDs or choose from our library of movies to keep them entertained on the longer stretches of road.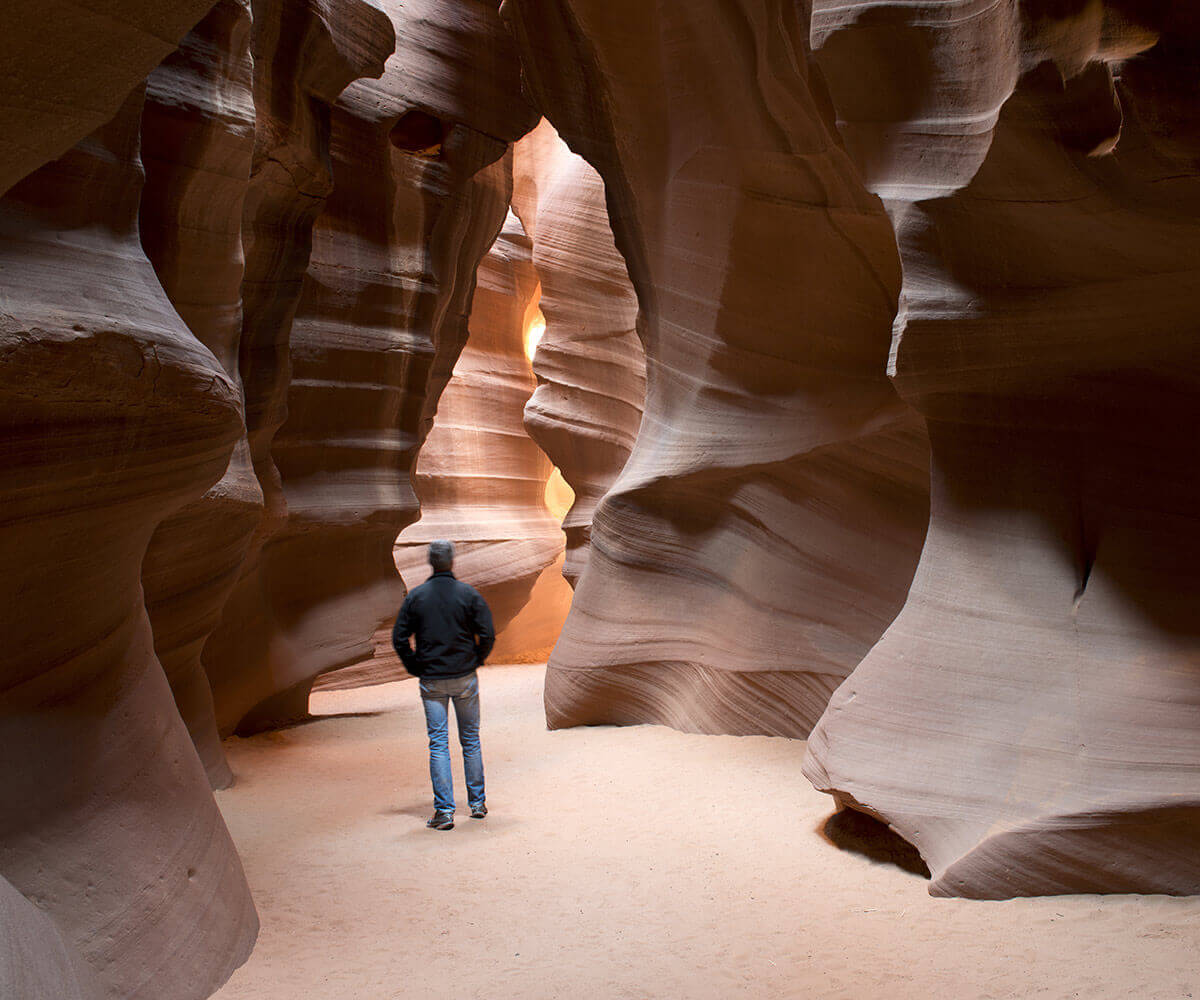 Arizona Scenic Tours offers day trips to many locations throughout the state. Sedona, Grand Canyon, Flagstaff, Prescott, Lake Powell, Monument Valley, Jerome, and Tombstone are just a few.
The majestic beauty of the Grand Canyon. The unique views of Sedona, Lake Powell, and Monument Valley. The rough and tough history of Prescott, Tombstone, and Jerome. We offer single-day tours to any Arizona destinations that interest you.
Have a bit more time and want to see more? We'll design a multiple-day excursion based on your sightseeing desires, and we'll make all of the arrangements for you! Stay in a Bed & Breakfast in Bisbee…… a historic hotel in Flagstaff…… or a resort in Sedona….. whatever level of accommodations you desire, we'll get it done for you!!
Arizona Scenic Tours – How to Book Your Tour
To book a tour with Arizona Scenic Tours, please visit the website for more information, or call today at 480-459-7144. With Arizona Scenic Tours, you are in control of your tour!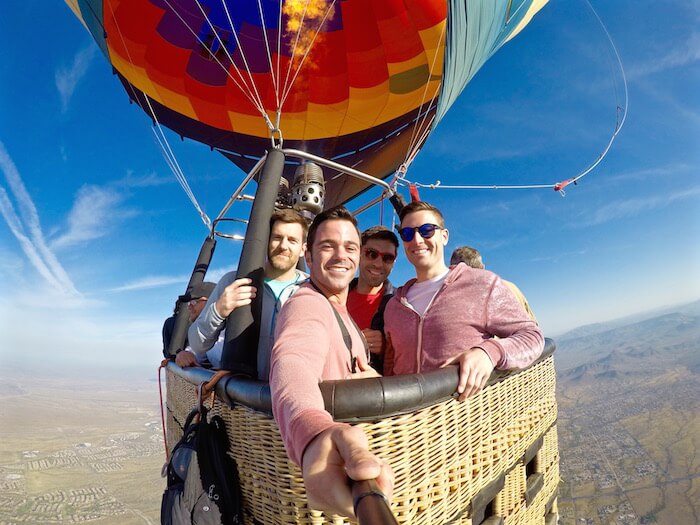 The Sonoran Desert is one of the foremost areas for hot air ballooning in the entire world. Come and see why! Hot Air Expeditions has been rated the "Best Balloon Flight in Phoenix" for 21 years by Fodor's Travel.
Your journey begins with viewing the balloon's inflation, where you will first get a glimpse of how large these gentle giants are up close and personal! Upon the inflation conclusion, your pilot will whisk you away in the basket for your approximate one hour flight.
During the breathtaking journey, you will enjoy floating at different elevations, from up to 5,000 feet in the air for a gorgeous overview of the Sonoran Desert, to within feet of the ground and the giant saguaro cacti that scatter the valley of the sun, to catch a glimpse of local wildlife and plant life. It is very common to see jackrabbits, quail, coyotes, and even javelinas.
Upon landing you are greeted traditionally with flutes of chilled champagne, and almost magically tables with linens and china appear, right in the heart of the desert – a hint to the treatment you are about to enjoy! Post-flight you will enjoy cuisine catered by the award-winning Vincent's on Camelback, and be presented with flight certificates to take home to commemorate your journey.
Morning flights are available daily, year-round, and afternoon flights are available seasonally from November – March. FAA certified, uniformed, insured. Individuals and groups are welcome, hotel transfers available.
HOT AIR EXPEDITIONS VIDEOS
PUT YOURSELF THERE
HOT AIR EXPEDITIONS: SAFETY IS THE #1 PRIORITY
Your safety is always their number one priority, and Hot Air Expeditions is committed to only flying in safe conditions and balloons. They will not launch a balloon when it is too windy, or in unstable weather conditions. Each Hot Air Expeditions pilot has hundreds of hours of hot air balloon flying experience, as well as a Federal Aviation Administration Certified Pilot's License. So, rest assured, you are in great hands!
HOT AIR EXPEDITIONS: BOOK YOUR TOUR
To make a reservation with Hot Air Expeditions, please call 480-502-6999 or 1-800-831-7610 or you can visit them online.  Morning hot air balloon flights are available daily, year-round, and afternoon flights are available seasonally from November – March. Hotel transfers are available so, be sure to let them know what hotel you are staying at.
The Salt River Pima-Maricopa Indian Community proudly welcomes you to Talking Stick: A Cultural and Entertainment Destination. This dynamic destination is conveniently located in the Salt River Indian Community at Indian Bend and the 101 Freeway.
They are just 15 minutes from Phoenix Sky Harbor Airport and 10 minutes from downtown Scottsdale and Scottsdale Airpark. Talking Stick invites you to shop, stay, play, and dine.
Enjoy a multitude of amenities in an open-air atmosphere and unparalleled panoramic mountain views. See all the amazing places below that are part of the Salt River Pima-Maricopa Indian Community.
Talking Stick Resort
Talking Stick Resort is the premier luxury hotel of the Valley of the Sun. Located in the Salt-River Pima-Maricopa Indian Reservation in Scottsdale, Arizona, it rises out of the desert landscape with its 200-foot tower. It offers so much to do that you'll never want to leave.
At the heart of Talking Stick Resort is its world-class gaming. It offers a massive 98,000 square foot casino. With a variety of dining and a luxurious spa, Talking Stick Resort has something for everyone.
The Pavilions at Talking Stick
The Pavilions at Talking Stick is a shopping and entertainment district featuring over 60 retailers including an 11-screen multiplex theater and various restaurants.
It's also home to the Talking Stick Visitor Center (see below). The Pavilions at Talking Stick also host several family-friendly events like the McDonald's Rock 'n' Roll Car Show every Saturday.
Talking Stick Golf Club
Talking Stick Golf Club features two uniquely distinctive golf courses, both providing excellent options to golfers of all play levels.
Owned by the Salt River Pima-Maricopa Indian Community, the North and South courses blend perfectly with their tranquil desert surroundings, providing a serene yet challenging day of golf.
Recognized as a top public golf course by Golfweek magazine, Talking Stick Golf Club boasts the largest public practice facility in the valley to ensure you have the best opportunities to warm-up and practice your swing.
Salt River Fields at Talking Stick
Salt River Fields is the Spring Training home for the Arizona Diamondbacks and Colorado Rockies. Situated on a 140-acre site, visitors will enjoy panoramic views of some of central Arizona's most iconic mountain ranges.
Outside of spring, Salt River Fields hosts many other events large and small. From food festivals and concerts to corporate functions and birthday parties, Salt River Fields has something for all.
Butterfly Wonderland
Butterfly Wonderland is a truly unique destination in the heart of the Talking Stick Community.  Home to thousands of butterflies, this amazing facility features a magnificent glass atrium that provides the ideal tropical rainforest habitat for the butterflies.
Kick-off your adventure by watching the Flight of the Butterflies in 3D. Along with the atrium, Butterfly Wonderland includes a 1,800 gallon Touch Tank, interactive insect exhibits, a gift shop, and a cafe.
Courtyard Marriott
The Courtyard Marriott Scottsdale Salt River is the first Marriott on US Tribal Land and features custom artwork throughout the hotel from the Salt River Pima Maricopa Indian Community.
Each guest room features a small refrigerator and microwave as well as complimentary wired and wireless internet. At the center of it all is The Bistro, your destination for a great breakfast, lunch, or dinner plus it includes Starbucks and happy hour specials.
Located along the Scottsdale/101 corridor, it's right in the heart of the Talking Stick community. SPECIAL EVENT: Every Friday you can enjoy a variety of Food Trucks at the Talking Stick Food Trucks Roundup that takes place at the Courtyard Marriott October through April.
Top Golf
Topgolf is the premier golf entertainment complex and the ultimate venue for fun. Players hit microchipped golf balls at targets on an outfield. Just picture a larger-than-life-sized outdoor dartboard – but for golf. And for a little friendly rivalry, the high-tech balls instantly score each shot's accuracy and distance.
Topgolf offers a food and drink menu that would put any sports bar to shame. No golf skills are required to have fun at Topgolf!
Talking Stick Visitor Center
The Talking Stick Visitor Center is located at the Pavilions shopping center near YC's Mongolian Grill, and features an area concierge service, a mini-museum display from the Salt River Pima-Maricopa Indian Community, information on all the tourism entities located in the Talking Stick area, and monthly art, dance and/or traditional food demonstrations. For more information, please call 480-362-2700 or visit their website.
16. Tonto Natural Bridge State Park
Experience the Beauty of Arizona at Sonoita Creek State Natural Area
Sonoita Creek State Natural Area is a scenic park that surrounds Patagonia Lake State Park and offers the best natural beauty Arizona has to offer. Here are three reasons why Sonoita Creek State Natural Area is a great stop on your Arizona vacation.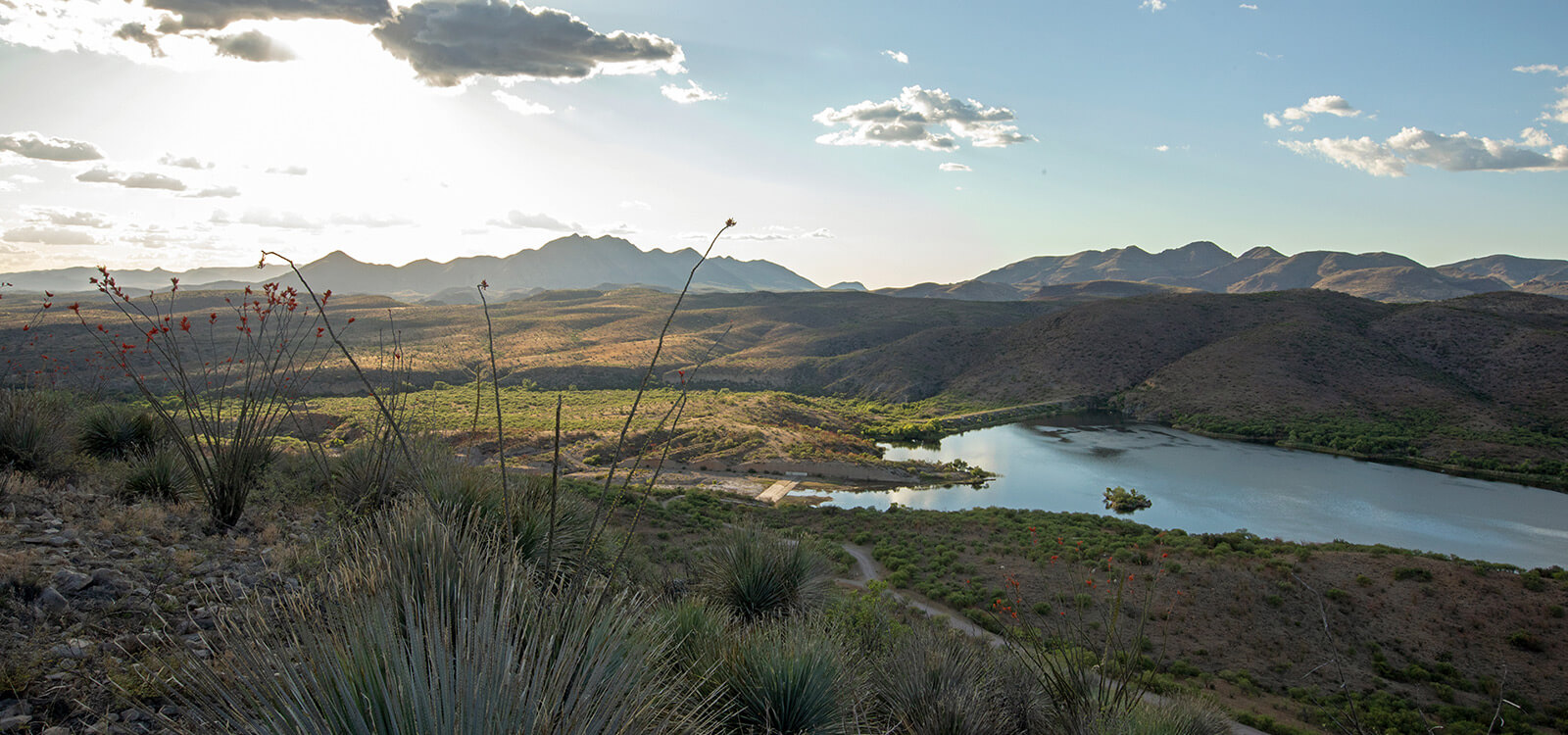 Seven Vegetative Communities
What makes Sonoita Creek State Natural Area unique is its seven types of vegetative communities. You can see everything from semi-desert grassland to humid deciduous forest at this one park, and some of the trails wind through several different types.
The sheer variety of natural beauty you can see here is amazing. Each type of community has its own unique flora and fauna, and you can learn about them here at the park.
An Arizona Mountain Stream
Sonoita Creek State Natural Area is home to one of Arizona's few permanently flowing streams. The water comes down from the peaks of Mt. Wrightson, which is 9,000 feet above sea level.
The creek is fed by the winter snow and summer rain that collects there. You can rarely enjoy the sound of a trickling stream in southern Arizona, and this is one of the reasons so many people visit the park.
A Wide Array of Plant and Animal Life
With its many types of natural communities, the park offers a great deal to see wildlife and plant life. It's one of southern Arizona's best parks for birdwatching with over 300 bird species, many of which you can see only here.
A number of bird species that call the park home are endangered and very rare. There are also many fish, butterflies, and mammals.
The variety of plant life you can see in the park is also incredible. Commonly seen plant species include Huachuca water umbel, Santa Cruz beehive cactus, and Santa Cruz striped agave. Some of the trees in the park's forests are among the oldest and largest in all of Arizona.
The Best Camping in Arizona
Many visitors choose to stay in the park for several days to enjoy all it has to offer. Sonoita Creek State Natural Area has some of the best comping in Arizona, but it's rough and rugged.
The park has just three camping sites available and you have to hike into them. They're near the trailhead and put you right in the middle of the natural beauty.
More Things to Do at Sonoita Creek State Natural Area
The natural beauty is the main reason people visit Sonoita Creek State National Area but there is even more to do than enjoy nature walks.
Sonoita Creek was one of the first parks in the state and it has historic and cultural relics you can see on your visit. One trail in particular, the New Mexico and Arizona Railroad Trail, takes you by the old railroad used to run through the area.
Sonoita Creek State Natural Area is close to the state's major wine regions. Southeastern Arizona is dotted with small wineries where you can enjoy the local wine Arizona produces.
The park is also close to Tucson and other Arizona attractions. Click here for unique things to do at Arizona State Parks!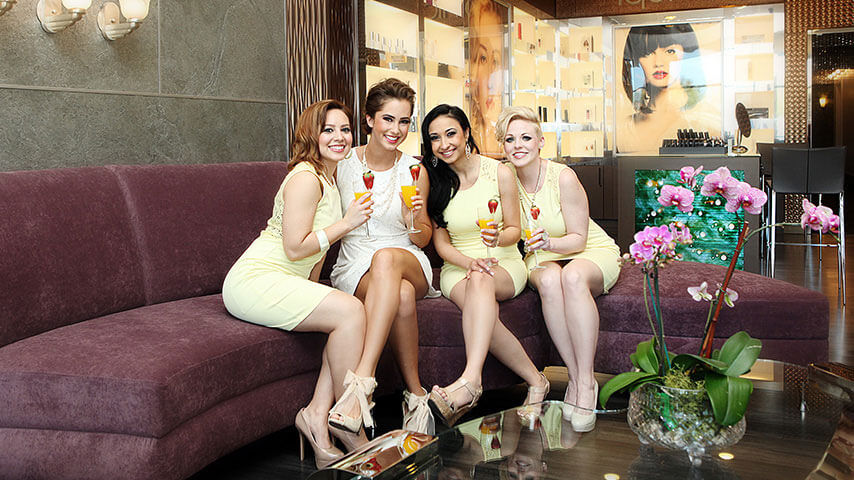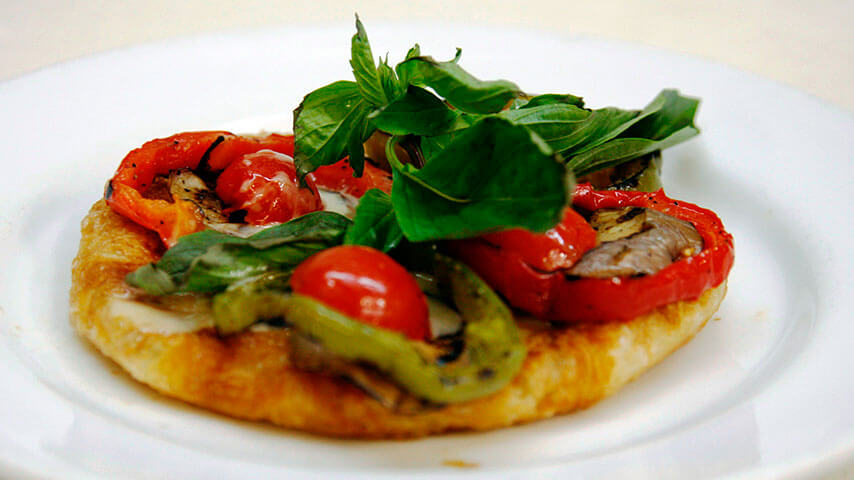 24. Saguaro National Park
Saguaro National Park consists of two different parks, located on two different mountain ranges on opposite sides of Tucson, Arizona. Marana is the closest city to the western part of Saguaro National Park, while the eastern part of the park is only an hour's drive away.
Saguaro National Park West is also known as Tucson Mountain Park because it is located in the Tucson Mountains. The western portion of the park covers approximately 25,000 acres and extends from the Arizona-Sonora Desert Museum at its southern boundary to the town of Marana in its northeast corner.
The eastern portion of Saguaro National Park includes the Rincon Mountains, also known as the Rincon Mountains District.
It is close to two major attractions in southern Arizona, the Arizona-Sonora Desert Museum (a world-renowned zoo and botanical gardens) and Old Tucson, a 1930s film location and the site of many movies and television shows.
Today it's a charming family-friendly western theme park with things to do for kids young and old.
Interesting facts about the Saguaro cactus
The saguaro cactus is the largest cactus in the United States. Saguaros can live up to 200 years (although some sources say they can live even longer).
They grow very slowly, barely an inch a year. A 10 year old plant can be only 5 cm long. Many, but not all, saguaros grow in arms. The saguaro cactus blooms from mid-May to early June.
At the time of our visit on June 12, all the cacti had finished blooming. The inside of the cactus is made of wooden ribs that look like the trunk of a tree.
Above these ribs grows a green, fleshy bark that absorbs and stores water. Cacti absorb liters of water during the summer monsoon and use this stored water during the rest of the year.