We all know Arizona as the place where cacti outnumber people, red rocks are brighter than sun  and adventure is found in every corner!
When we think of Arizona we think of the majestic Grand Canyon and the natural wonders of Antelope Canyon. But did you know that this Southwestern state is a true hidden gem just waiting to be explored?
Beyond its rugged desert landscapes there is a beaming  vibrant biodiversity, rich culture, and rich history. In this guide we've listed the places that holds the true essence of Arizona.
The ancient dwellings of the  Ancestral Puebloans, The tales of Wild West era, hiking through jaw-dropping canyons, outdoor adventurous for adrenaline junkies and Instagram influencers, our list is about living out your wildest Arizona road trip dreams!
So read before visiting Arizona and lets plan your trip with the 31 Best Things to do in Arizona in 2023
31 Best Things To Do In Arizona
1. Visit the Grand Canyon National Park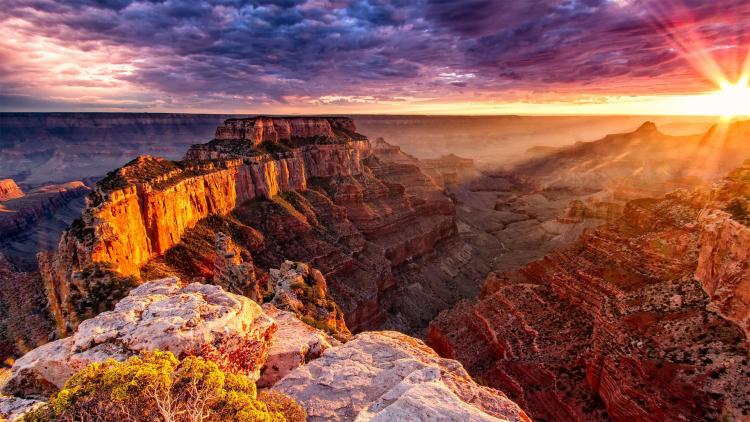 The Grand Canyon National Park is a popular attraction and a great place for rim to rim hiking, mule riding, and whitewater rafting. It's has been a UNESCO world heritage site since 1979.
The national park is located in the northwest part of Arizona. The Grand Canyon actually touches four states: Arizona, Nevada, Utah, and Colorado. But if you want to see it without hassle, the best places are Arizona (South Rim) and Nevada (West Rim).
The South Rim is at about 7,000 feet above sea level. It is the most accessible part with tons of spots with breathtaking views that you can enjoy.
On the other hand, the North Rim is around 1,000 feet higher but not many people go there because it's harder to reach. But once you get on the top the view is totally worth it.

2. Explore the Stunning Landscapes of Antelope Canyon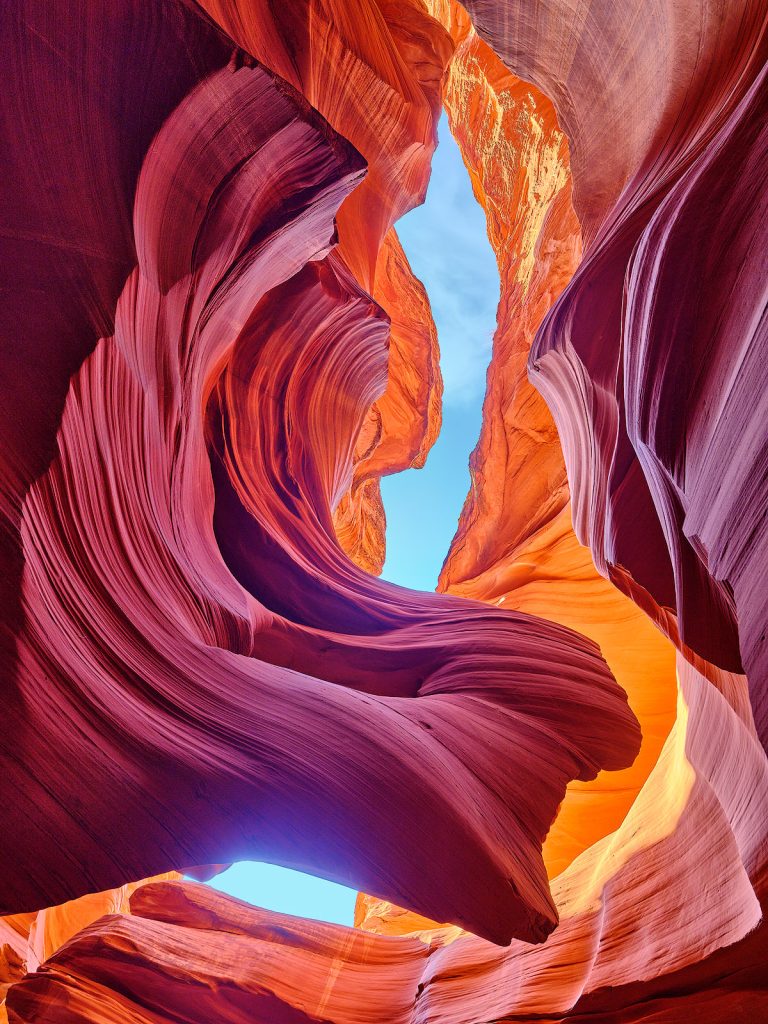 Antelope Canyon is the most popular and most photographed slot canyon in the northern Arizona. It's made up of two beautiful sections called Upper Antelope Canyon, also known as The Crack, and Lower Antelope Canyon, or The Corkscrew.
The canyon is deep and narrow.  There's only a small window of time (around mid-day) when you can capture its magical beauty with your camera.
Best time to visit is around noon, Antelope Canyon becomes an extraordinary place like nowhere else on earth. Just keep in mind that you'll need to spend most of your day for this adventure. Your guide (get the guided tour here) will take you to the canyons at around 10am and won't pick you up until several hours later.
Tours & Things to do hand-picked by our insiders
These unique slot canyons are formed by some interesting geological formation. Please note that access to the canyons is now limited by the Navajo people since a tragic flash flood in 1997 killed a lot of tourists and photographers.

3. Hike to Havasu Falls in the Havasupai Indian Reservation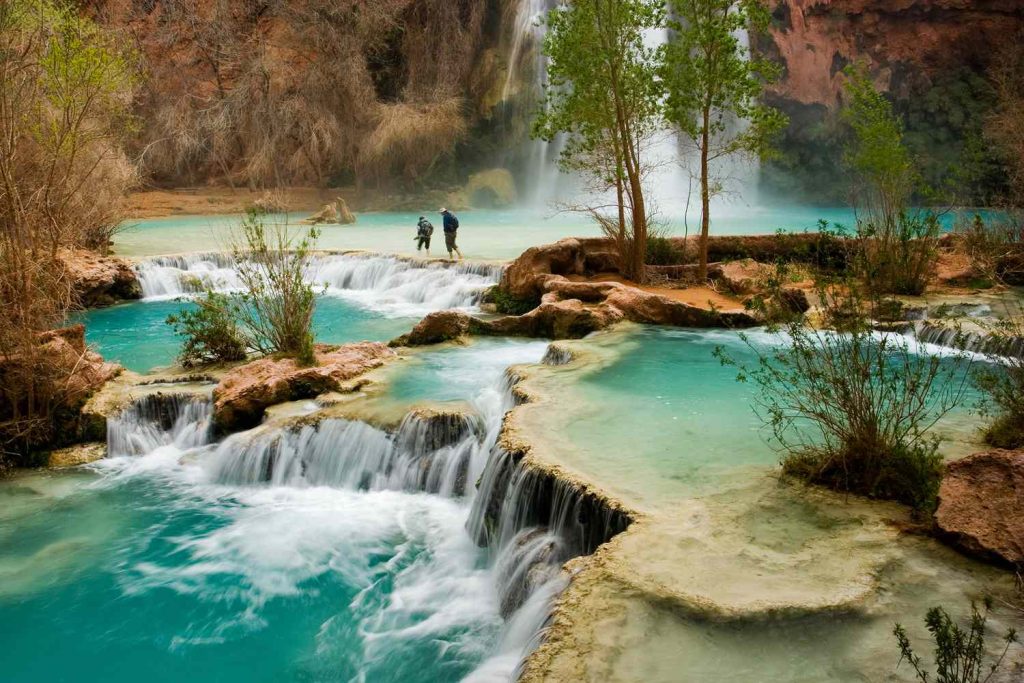 The magic of Havasu Falls is something that's hard to put into words. With its stunning turquoise pools hidden away in a remote location it has gained popularity among travelers all over the world!
Havasu Falls stands out as the most well-known waterfall in this area. You'll be mesmerized  with its aqua-blue waters and deep-orange cliffs. It looks like a desert.  
The contrast between the harsh arid landscape surrounding Havasu Canyon and the lush morass near the water creates a unique mix of dry desert and tropical paradise.
There are actually five amazing waterfalls here: Navajo Falls, Fifty Foot Falls, Havasu Falls (of course), Mooney Falls, and Beaver Falls. They can all be found on the Havasupai Indian reservation.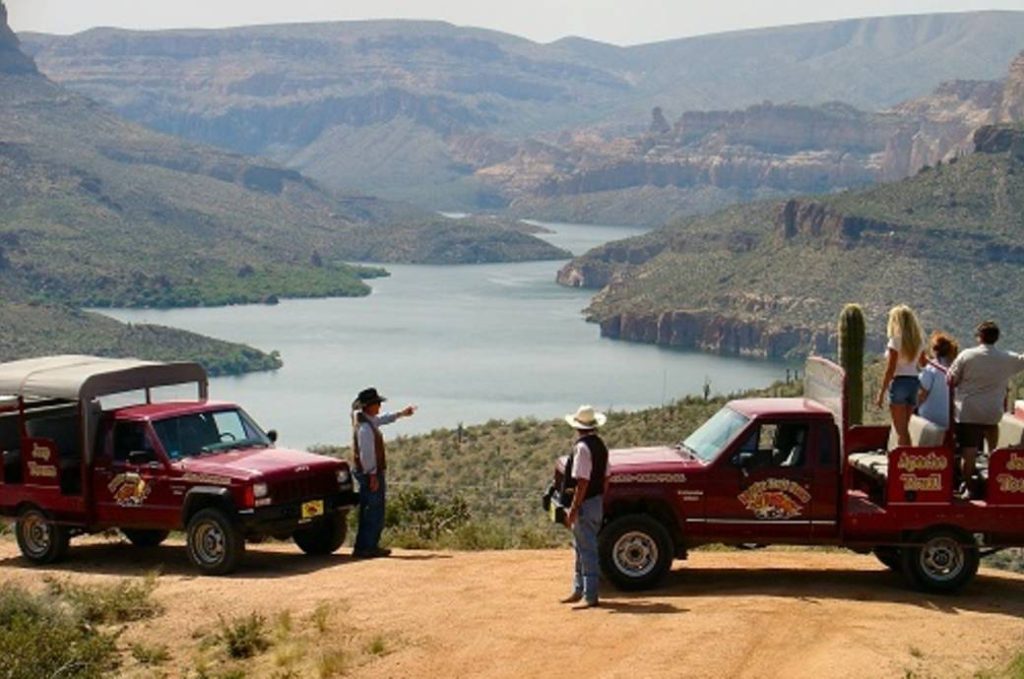 The Apache Trail in the Superstition Mountains is an awesome scenic drive. When Theodore Roosevelt went there back in 1911, he said it was just as beautiful as Yellowstone or Yosemite national parks.
There are hills covered with saguaro cacti and long canyons that go on for miles, all interrupted by red-rock cliffs and cool rock formations called hoodoos. People who like taking pictures, going out on boats, hiking, and fishing really love this area.
Driving along the 42 mile Apache Trail is honestly one of the most stunning drives you can take in Arizona, in my opinion. On your way there'll be ghost towns to see, old goldmines too!
You will also get to see lots of tiny bridges over rivers, three desert lakes to check out, and even a big wall made of concrete that helped build Phoenix into what it is today.

5. Explore Sedona- The Red Rock Country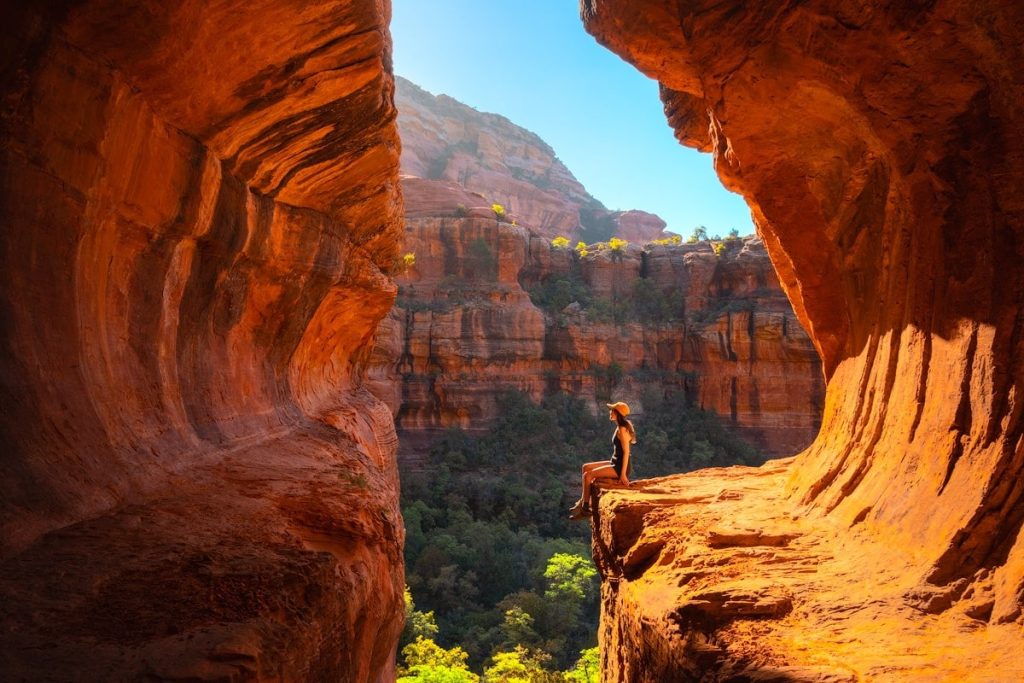 When you first see the amazing red rock country in Sedona, it feels really special and important. People say that while God created the Grand Canyon, He actually lives in Sedona.
Here are some things you can do here:
Take a guided tour to check out all of Sedona's famous red rock formations.
There are more than 200 miles of trails for hiking, biking, and horseback riding so you'll never get bored.
 Go on an off-road adventure through Sedona's rough backcountry.
You can fish, swim, and have fun in the clean waters of Oak Creek.
Explore the ancient Indian ruins and rock art at the heritage sites of Sedona.
Must visit the  popular vortex sites, and soak in the high energy to uplift your soul.
 Take a scenic drive through Oak Creek Canyon, Airport Mesa, or Red Rock Loop.
As sedona is known for healing energy, soak in a hot tub under the red rock and stars to cleanse your aura.
Camp in Oak Creek Canyon, stargaze while enjoying the peaceful smell and sounf of the nature.
Enjoy the Ariel view of this magical lanscape with air tour Sedona.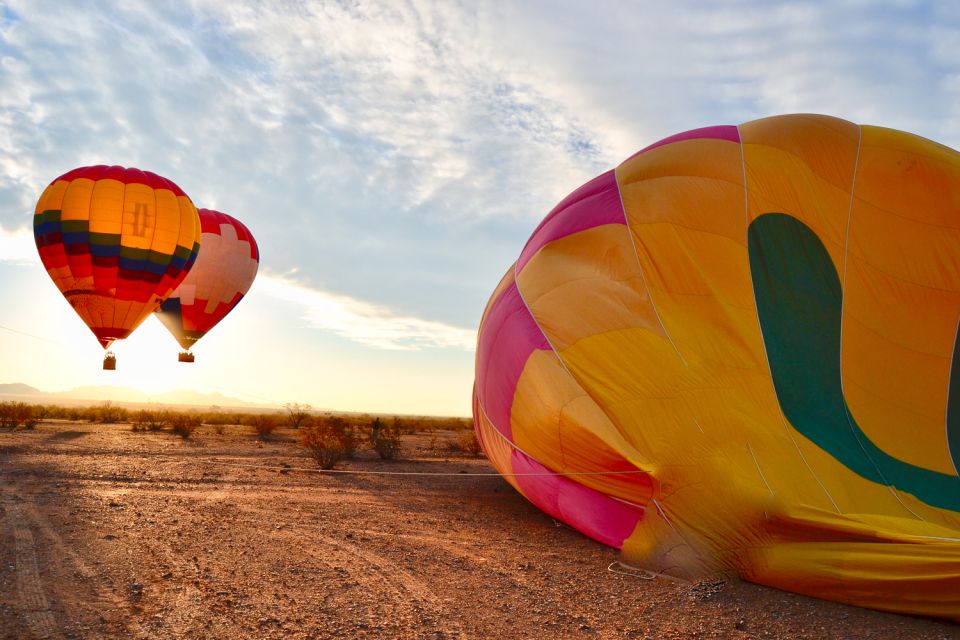 A hot air balloon ride in Phoenix is the best way to experience the Sonoran Desert. And if you take the ride during sun set or sunrise, you are in for a treat!
Your adventure starts two hours before sunset/surise when you head over to the launch site. During your flight, you'll be mesmerized with the sunset view while floating above the Sonoran Desert.
You'll see lots of saguaros and palo verde trees which are the signature plants of this desert. You'll also spot exotic wildlife like quail, jackrabbits, roadrunners, and coyotes too!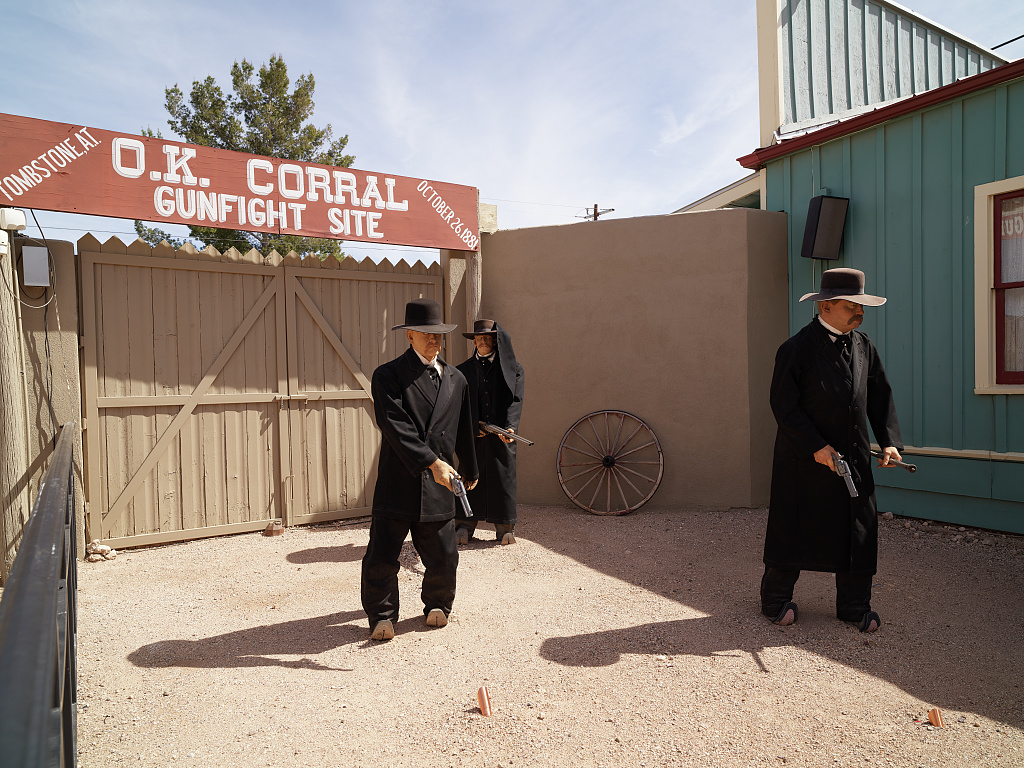 If you're into the Wild West and want to have an awesome time, then check out the OK Corral in Tombstone, AZ. This is where the famous gun fight between the Earp brothers, Doc Holiday, and the Clanton gang went down.
They reenact that shootout every day at 11am, 1pm, and 3pm – it's only $10 per person and totally worth it. You'll learn all about what led up to the fight and what happened afterward.
I'm a big fan of the old west, so this was definitely one of my favorite parts of my Arizona trip. If you want to really get into character, you can buy some authentic period clothing at Western Mercantile outfitters in Phoenix too. If love everything about the old west like I do, then don't miss this experience!

8. Wildlife World Zoo, Aquarium & Safari Park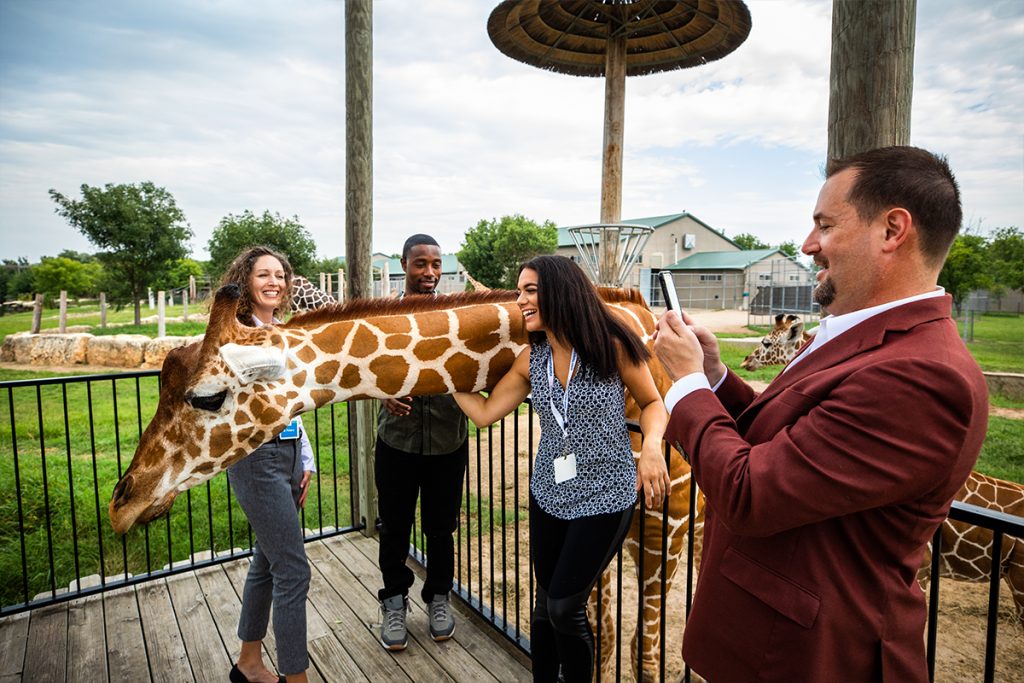 Wildlife World Zoo, Aquarium & Safari Park is home to the biggest collection of exotic and endangered animals in Arizona. There are over 600 different species, as well as rides, a petting zoo, and daily shows.
The Safari Park covers an area of100 acres. Here you'll find a new African lion habitat and various African birds.
You can join a guided tour on an open-air bus where you'll have the chance to get up close and personal with the animals like antelope, gazelles, and ostriches.
If you want to explore life underwater, take a tour of the four-building aquarium. It's filled with hundreds of fish, amphibians,and reptiles including some unique creatures from South Pacific Reef.
They even have an acrylic tunnel that stretches across Arizona's longest distance so you feel like you're swimming right alongside them!
If you are feeling adventurous, get on the Soaring Eagle Zipline which is $10 per person.  Soar over the animals in Adventure Land across the 650 foot long and 100 foot high Zip Line.

9. Visit the MIM: Musical Instrument Museum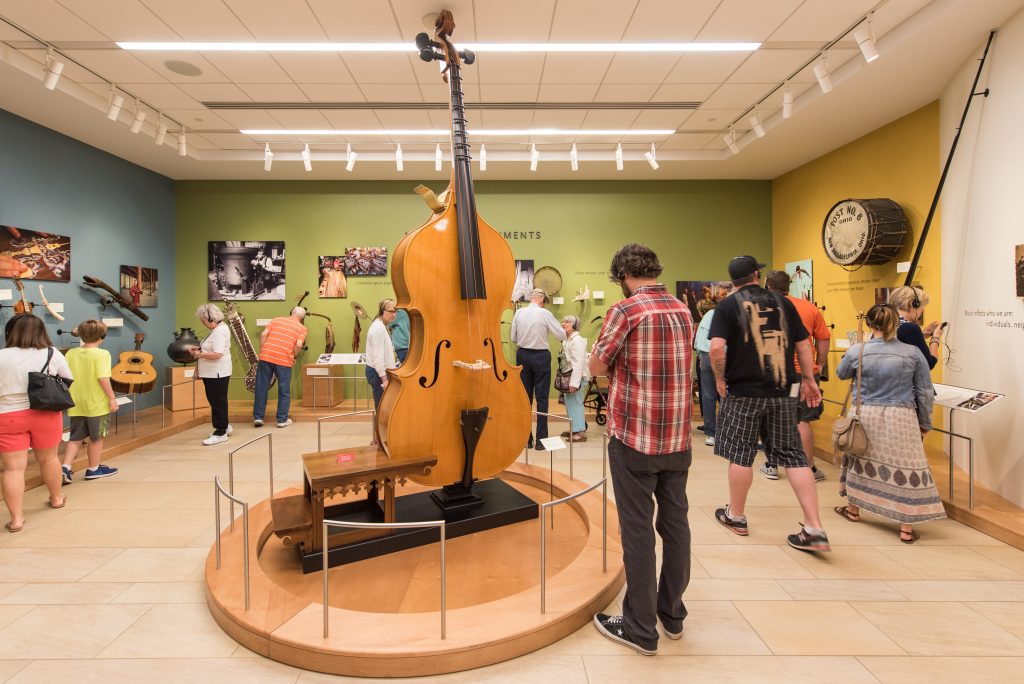 MIM is the biggest music instrument museum in the world. It has thousands of instruments from all over the world. This museum is popular for hosting concerts and music education programs.
This museum displays more than 15,000 instruments and objects from around 200 countries. They really focus on how music has affected the cultural history of Arizona and the US.
Visit the artist gallery to see iconic instruments used by celebrities artists like Elvis Presley, Ravi Shankar, Carlos Santana, Clara Rockmore, Johnny Cash, Maroon 5, and many others.
And if you're into live performances in a small setting, go to their MIM Music Theater. It's got great acoustics!
There are tons of things to do here – they have hands-on activities as well as over 200 concerts each year. From classical music to jazz to rock 'n' roll, you'll find your preferred genre.  Make sure you take a look at their schedule before heading over there!
📍Location

10. Visit Walnut Canyon National Monument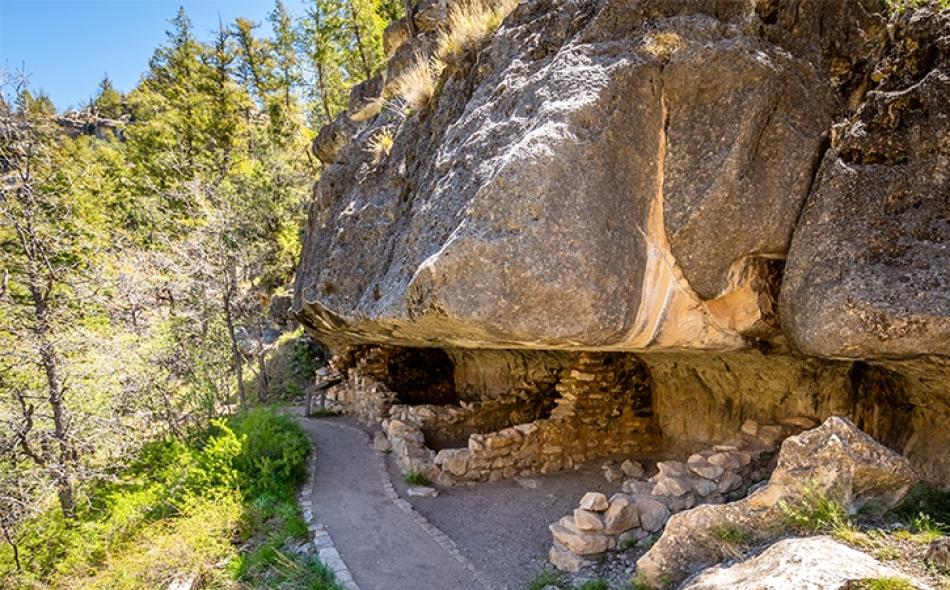 Walnut Canyon National Monument is a natural wonder in central Arizona. Here you can enjoy outdoor activities  and learn about the ancient history. There are cliff dwellings in the canyon that were abandoned around 800 years ago. People used to live here because of the diverse ecosystem and abundant of resources.
The main highlight of this place is the collection of manmade caves. They give you a glimpse into the time when Ancestral Puebloans called it home.
Take the island trail to explore these caves. It's a tough hike through a 1 mile loop situated over 6600 feet above the sea level.  Along this trail, you'll pass by 25 different cave dwellings.
While hiking through Walnut Canyon's incredible geological formations, it's easy to notice the former homes of ancient inhabitants.
As you walk along the trails imagining life in those times, make sure to visit Rim Trail as well. There, you can see a partially reconstructed pueblo and pit house. If you're short on time or energy, you can still get a distant view of the caves from the visitors centers.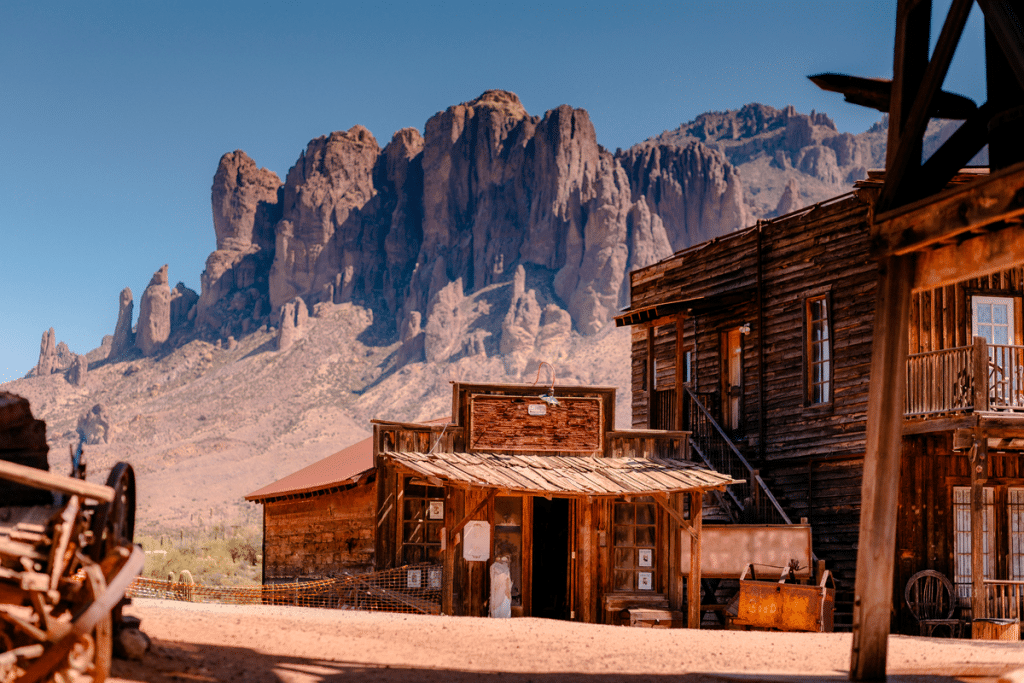 Arizona is scattered with ghost towns. While Tombstone managed to survive its wild mining days and become a famous tourist spot, the nearby towns weren't as lucky.
There's a dusty road that connects three former mining communities just outside of Tombstone: Gleeson, Courtland, and Pearce. These towns are part of Arizona's Ghost Town Trail.
 Gleeson is about 15 miles east of Tombstone. You'll see the old jail and general store that were around when it was still an active turquoise mining town.
Ruby is another interesting place where you can take a self-guided tour through what used to be a bustling community with 1,200 residents.
Apart from checking out the abandoned buildings in these towns, there are often off-road activities and hiking trails nearby too. You can stay at spooky hotels in these towns. 
If you prefer having someone show you around, Castle Dome, Vulture City, or Goldfield Ghost Town offer guided tours as well.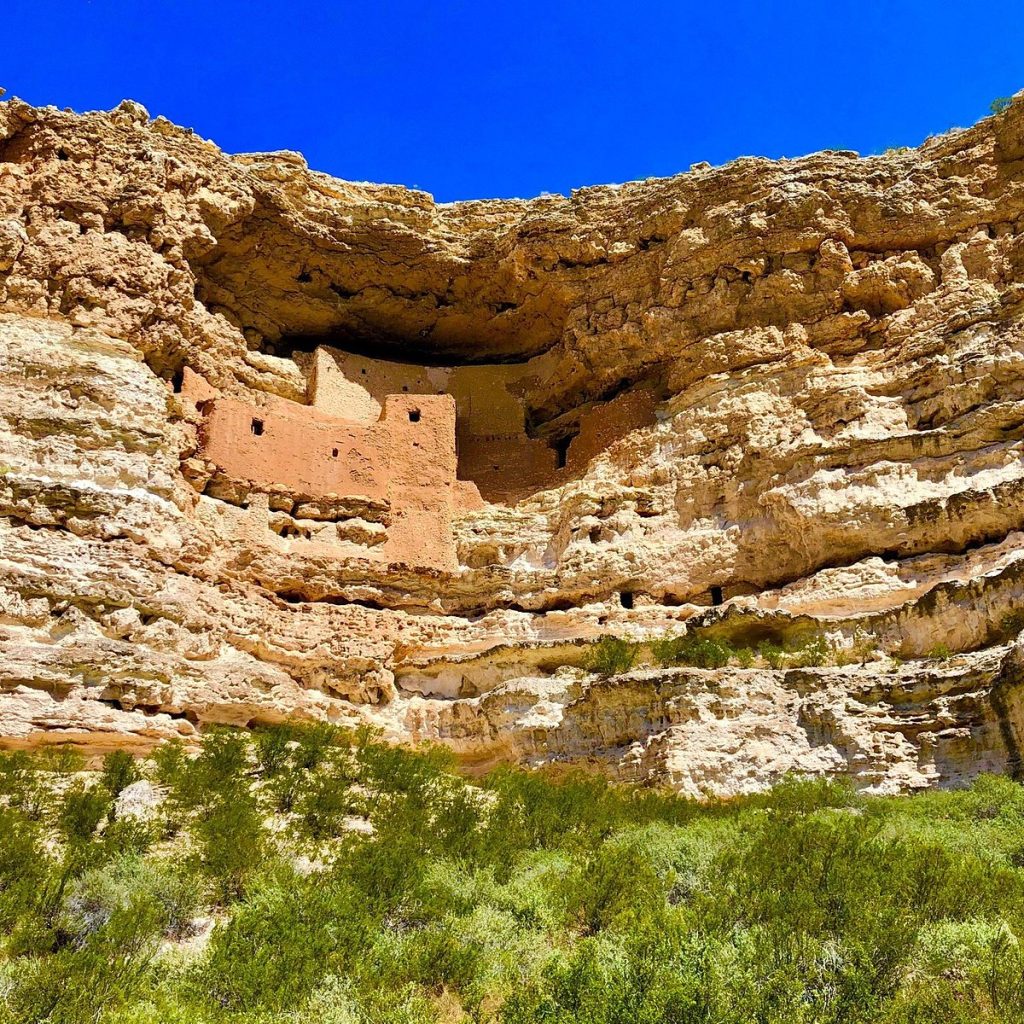 Montezuma Castle was established on December 8, 1906. It's the third National Monument that aims to preserve Native American culture. This high-rise apartment with 20 rooms is built into a huge limestone cliff.
It tells an interesting story of how clever and resourceful these ancient people were in order to survive and even thrive in a harsh desert environment.
Here you can explore the iconic legacy left behind by the ancient inhabitants. You can choose to visit just Montezuma Castle or you can also make a side trip to Montezuma Well. Either way, you'll be amazed and inspired by the Sinagua culture.
There's a self-guided trail is about one-third of a mile which will guide you past a cliff dwelling with five stories.
As you walk along this trail, you'll also get to enjoy the beauty of a sycamore grove and experience Beaver Creek, which is one of only a few streams in Arizona that flows year-round.
At Montezuma Well, there's another loop trail that also is about one-third of a mile. Along this trail, you'll come across an incredible oasis that was used by the Sinagua people more than 600 years ago.

13. Go Stargazing at Kitt Peak National Observatory
Kitt Peak is home to the biggest collection of telescopes in the whole world. It's  located at a mountaintop around 56 miles southwest of Tucson. You can book guided tours during the daytime, enjoy the picturesque views, explore the exhibits, and shop for some souvenirs at their gift shop.
Once it gets dark, they offer three different stargazing programs every day. The guided tours starts with gorgeous sunset over western Arizona. Once the sun had set, the guide hand each person a star chart so that you can spot constellations.
You will also get a binoculars to gaze up into the night sky. Each person got You can see double stars popping out and various clusters of stars twinkling away. The best part of the tour is the telescope.
The guide are knowledgeable about all the different celestial objects they observed. It is a real treat if you are interested in a nebula, a globular star cluster, a galaxy, and even Saturn up close through the telescope.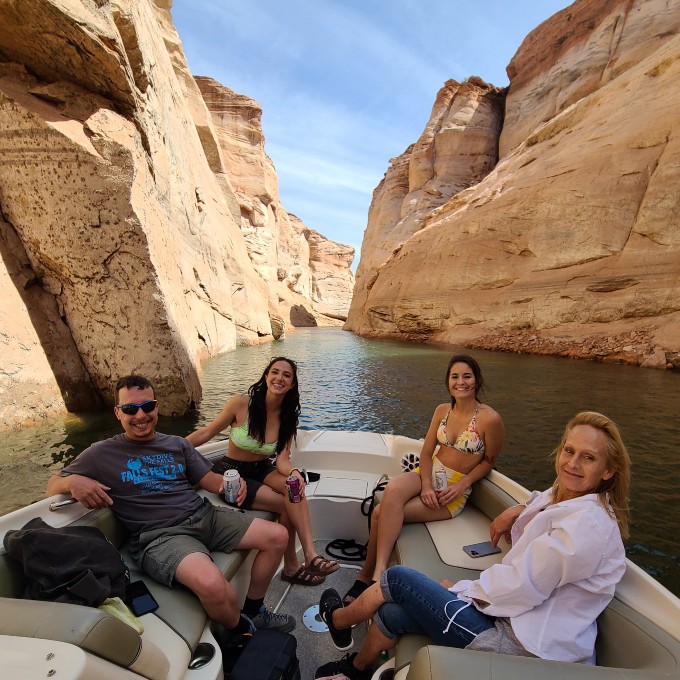 Lake Powell was built back in 1964 when they built the Glen Canyon Dam. It's situated up in north-central Arizona near the border with Utah.
The main purpose of Lake Powell is to hold all the excess water from the Colorado River Upper Basin States: Colorado, New Mexico, Utah, and Wyoming.
The water stored in Lake Powell isn't just for decoration. People use the water in Lake Powell for fun stuff like recreation, making power, and giving water to California, Arizona, and Nevada.
If you want to check out Lake Powell's cool stuff while learning about its past and rocks, hop on one of our guided boat tours at Wahweap Marina from Lake Powell Resort.
You can have a romantic dinner cruise at sunset or learn all about how they made the Glen Canyon Dam on a scenic cruise. There's  a lot  to see from Rainbow Bridge to Navajo Tapestry.
📍Location

15. Hike the  Saguaro National Park
The Saguaro cactus is a symbol of the desert and it is mostly found in the mountain areas of Tuscon. Visit Saguaro National Park to see these gentle giants up close and in person! And when I say giant, I mean it. The plants are up to 40 feet tall.
This park stretches across two different districts- Tucson Mountain District and Rincon Mountain District. It covers a large area of 91,000 acres within the Sonoran Desert, where you can explore a  all wildlife of the area.
One popular attraction in the park is Cactus Forest Drivee. It's an eight-mile scenic drive that takes you through a dense saguaro forest on the eastern side.
If you are traveling with family, take an easy hiking trails like Loma Verde Trail or Wild Dog Trail. For those looking for more adventure, there's Wasson Peak Hike that can take around 3 to 4 hours.
You might come accross iconic desert animals like coyotes, javelinas, Gila monsters as well as some mysterious rock art near Signal Hill Picnic Area.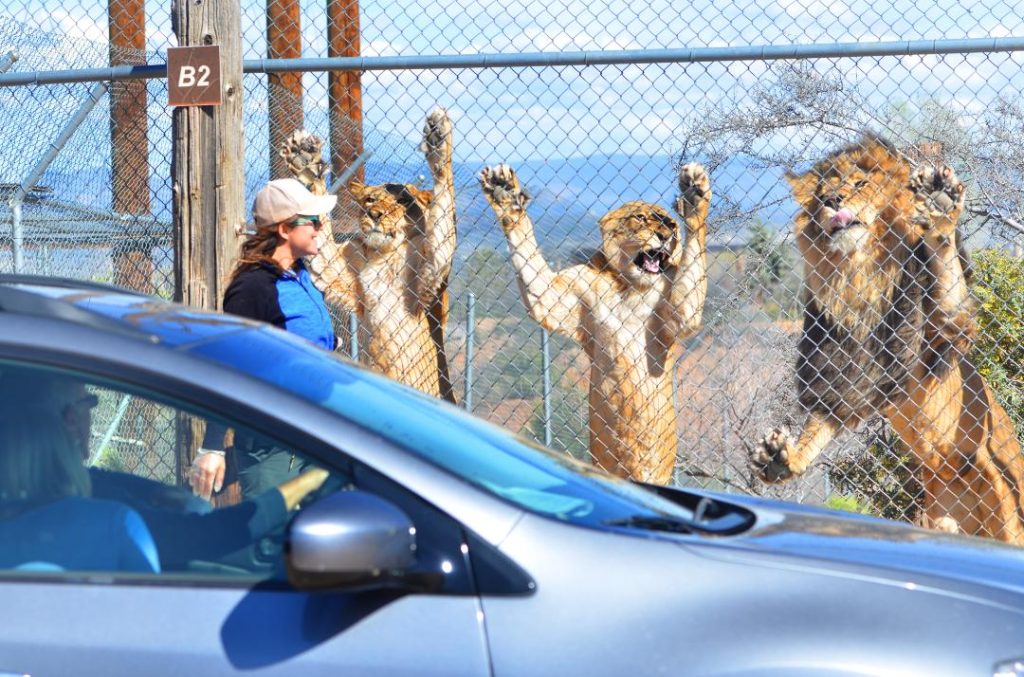 If you are traveling with kids or if you're an animal lover, then head to Out of Africa Wildlife Park in Camp Verde! It's one of the premier zoos in the USA.
You can hang out with zebras, watch tigers do splash shows, and learn all about exotic animals of Africa from  from expert trainers.
This safari-themed park is nestled in an area of 100 acres and the animals roam freely around here. You can feed Giraffe, hear the roar of lions, spot zebras, wolves, bears, snakes and more!
It really feels like the set of lion king movie. You can also go on a hair-raising zip line adventure for an extra fee.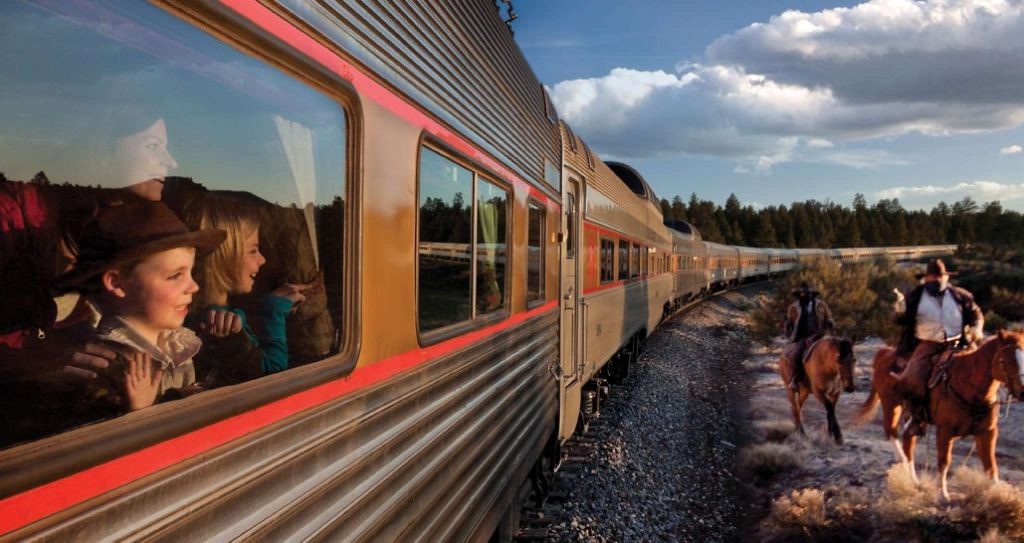 One of the best things to do In Arizona is to ride on an old-fashioned train from Williams, AZ to the Grand Canyon South Rim! The Railway Express tour is a day trip that starts at the Grand Canyon Historic Village.
Once you arrive at Grand Canyon Village, there are lots of fun things to do! You can go for a mule ride down into the canyon if you're feeling adventurous or take a scenic helicopter flight over the stunning landscape.
You can also reach the Williams Train Depot by a van, where you can catch an exciting Arizona gunfight. Then it's time to jump aboard the 1950s diesel locomotives train and head back to the canyon. You will be entertained with some lively musicians and cowboys.
It's an authentic Wild West adventure! As you travel across Northern Arizona's vast landscapes, you will get the view of stunning natural beauty and ever-changing ecosystems. Just keep in mind that this journey doesn't provide views of the canyon itself. 
18. Explore the Horseshoe Bend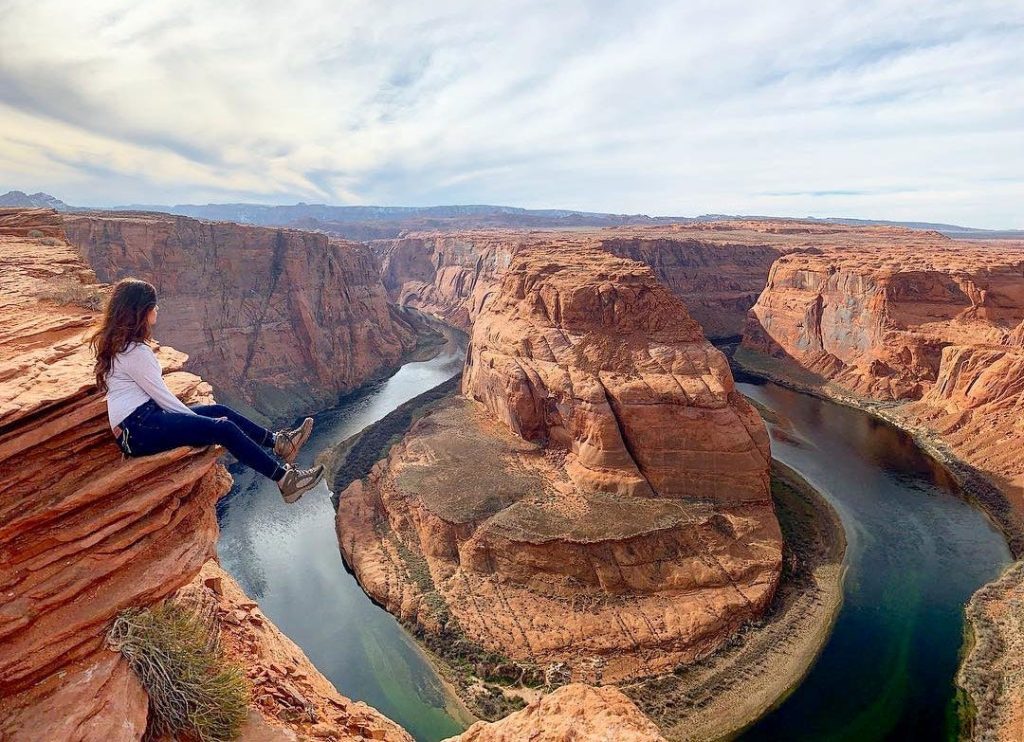 Horseshoe Bend is a natural phenomenon which is now used as a observation point. Its located 5 miles away from Page and a very popular tourist attraction.
You can find it in the Glen Canyon National Recreation Area and nearly 2 million people visit this place every year!
There are lots of ways to see and explore this famous place, you can hike, kayak, or even fly over it. They've got an easy hike from the parking lot that takes you right to a lookout area.
You can explore Lake Powell and Antelope Canyon, Rainbow Bridge National Monument and Vermilion Cliffs National Monument.   It's picturesque place, so make sure you bring your camera!
There are a bunch of easy sandy trails that you can hike with your kids even todlers. Some trails will take you to the mountains close by.
Just be aware that there are some areas with big rocks, so get ready to do some jumping around. The whole area is fenced off with railings to keep everyone safe.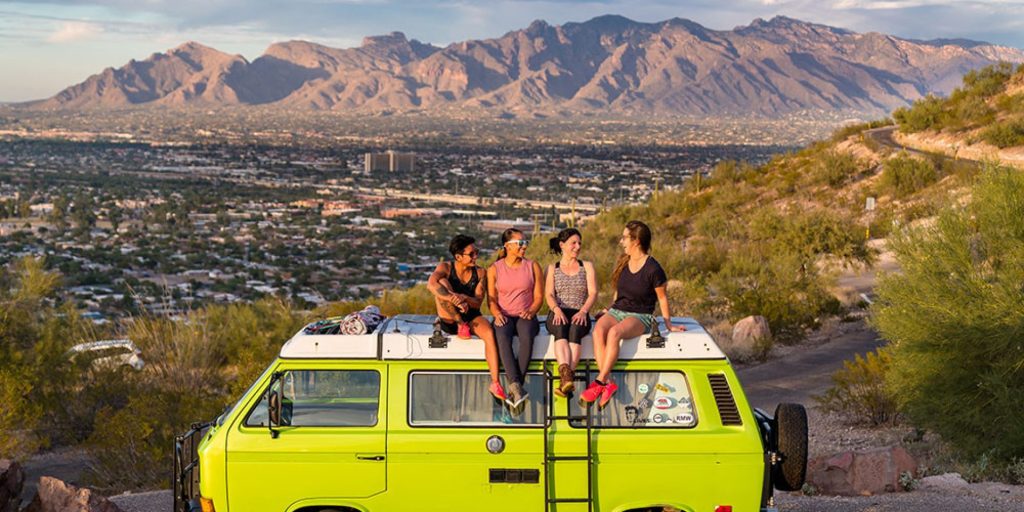 Old Tucson is  a city with so much history and culture, right by the Santa Cruz River. It is the second biggest city of southern Arizona. Here you can explore the s rich heritage of the state which is a mix of Native American, Anglo, and Hispanic traditions.
Downtown Tucson is very happening. There are so many top-notch restaurants that will blow your mind. For sight seeing you  can go to  Presidio San Agustín del Tucsón, Mission San Xavier del Bac, Pima Air & Space Museum.
Also dont forget to visit the biggest public universities in the whole country- University of Arizona.  
Oh man! We can't forget about University of Arizona either – it's one of those big public universities in the whole country. Attend a college football season game, you will see how the whole city comes alive to support wildcats.
Tucsonans supports Tucsonans . If you go to a craft brewery, those awesome bartenders will totally recommend another spot down the street that you'll love.
The city is also popular for shopping. There are stores where you can get traditional handicrafts, and unique shops where you can get one of a kind stuffs.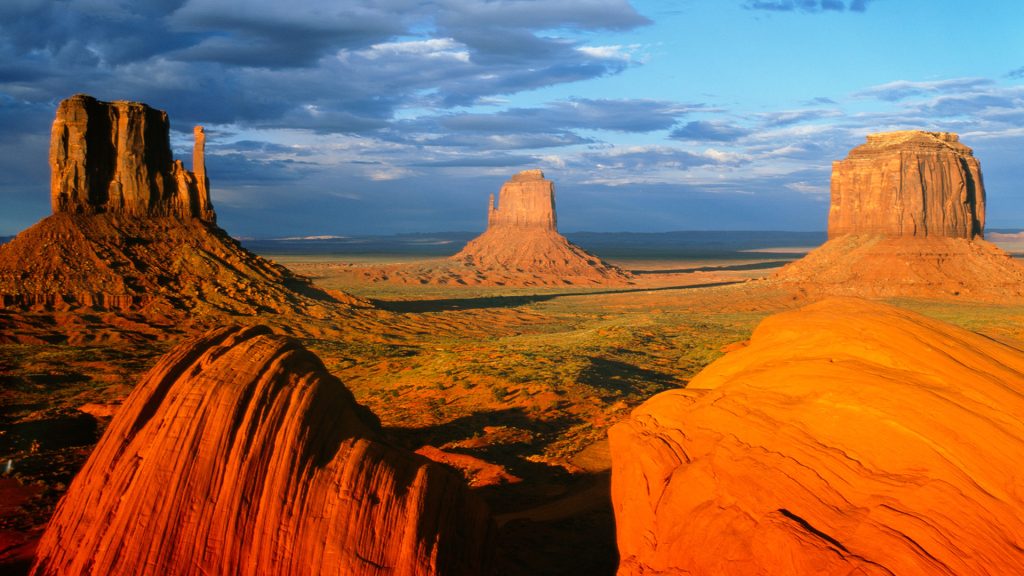 Monument Valley is located on the Arizona-Utah border. It is a popular tourist attraction and must be in your Arizona bucket list. For its  1000 foot-tall sandstone monoliths.
Monument Valley also includes the Navajo Nation Tribal Park, which is one of the largest Native American reservations in America.
It has historical carvings on rocks called petroglyphs and ancient houses called pueblos that are more than 1,000 years old.
To fully experience Monument Valley, take a scenic drive along a 17-mile loop road. Along this road, you can see famous landmarks like West Mitten Butte, East Mitten Butte, Totem Pole, and Mermaid Castle. 
This area has a type of stand-alone mountain with a flat top called mesas and buttes  IMonument Valley is considered one of the most stunning places in the world and has been featured in countless Western movies.
If you want to explore by foot and venture away from the usual paths, there are many hiking trails available. One easy trail suitable for everyone in the family is the 3.2-mile Wildcat Trail. You don't need a guide to access this trail.
From the visitor center or take a leisurely drive along the scenic 17-mile loop. Join a guided Monument Valley Tour  for a more immersive experience.
For nearby lodging check here the cheapest lodging options in Monument Valley.

21. Visit the Heard Museum in Phoenix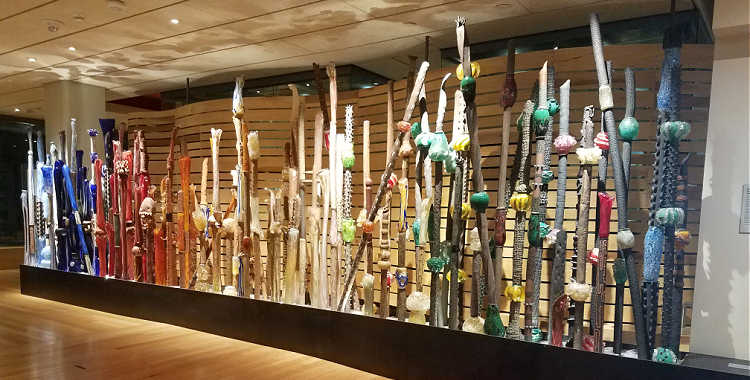 Heard Museum in Phoenix displays Indigenous American art. This museum was established in 1929. You can learn about American art and culture through exhibits, demonstrations and live performances.
The museum displays the cultures of tribes in the region and the work of contemporary Native American artists.
On the weekdays you will get to explore the artworks demonstrated by the artists and on the weekend you can enjoy live performance by the local.
The museum also features  galleries, a sculpture garden, and even a cafe where you can grab some food. In the museum shop they sell original pottery, jewelry, katsina dolls, and weavings made by Native American artists.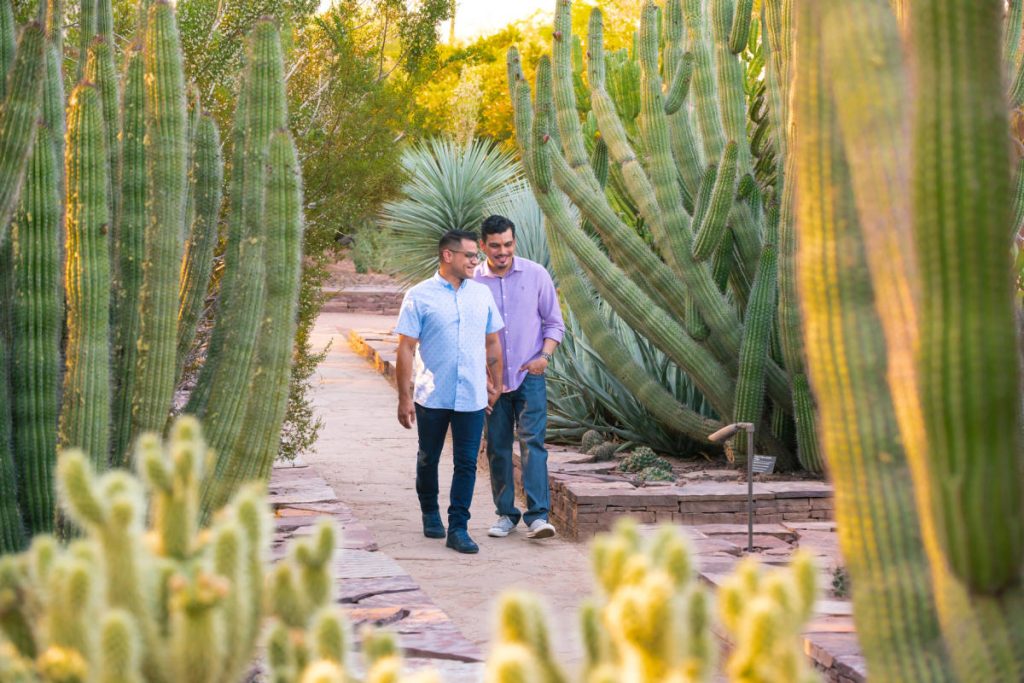 The Desert Botanical Garden in Phoenix is a massive 140 acres garden nestled amid the red rocks of the Papago Buttes. It's filled with over 50,000 desert plants on displays.
The garden showcases the flora that manages to thrive  in some of the scorching hot and driest places on Earth. You can stroll on the themed garden paths illustrating these fascinating plants.
The garden features a butterfly pavilion covering an area of 3,200 square feet. It's a resource library with a collection of more than 9,000 books about gardening and landscaping.
Note that – No picnics allowed! But you can enjoy specialized tours, special events, seasonal exhibits, concerts, family activities, dining options and the Garden's gift and plant shop.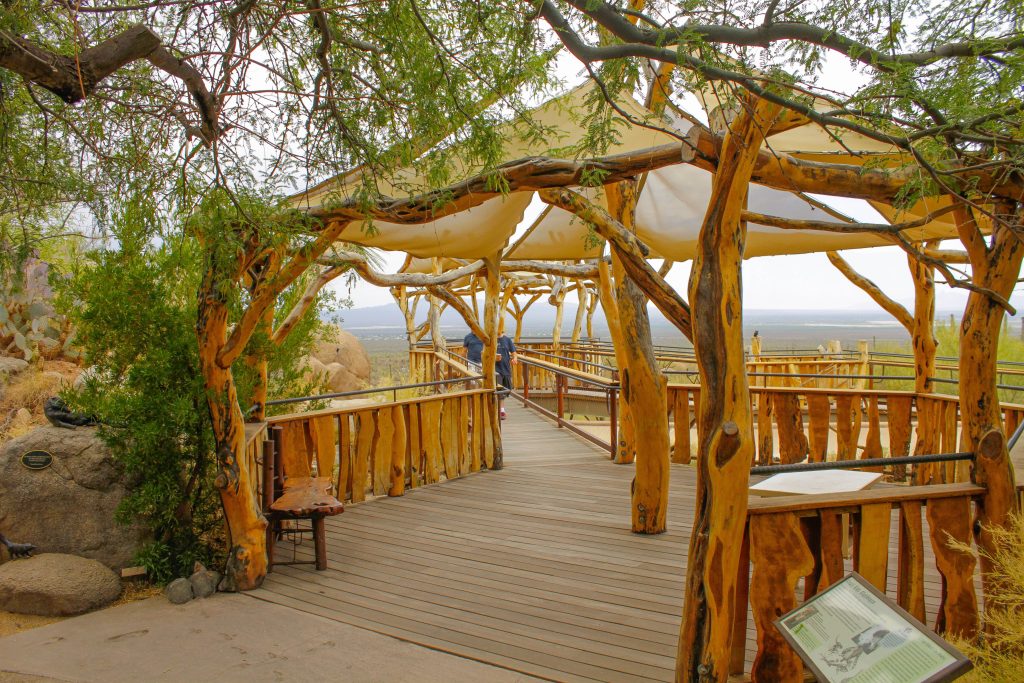 The Arizona-Sonora Desert Museum is a very popular place for people to visit in Tucson. It is located on the west side of the city, near pretty places like Gate's Pass and another popular attraction called Old Tucson.  
It was established in 1952. It is a  large 92 acres museum that includes a zoo, aquarium, garden, museum, publisher, and gallery. 
The museum has lots of different things to do, like look at natural history, go to a zoo, see art, walk around in gardens with plants from the desert, go through an underground tunnel to see animals that only come out at night, and even look at fish in an aquarium which might surprise you because it's a museum about deserts.
It features two miles of walking paths traversing 21 acres of desert landscape. This museum works to look after the Sonoran Desert by taking care of plants and animals that belong there.
They also teach people about the desert through educational activities. Taking care of their collection of plants and animals is also important to them, as well as doing research to learn more about the desert.  
They use money made from visitors visiting the museum to help pay for research into studying nature there as well as trying hard to protect it

24. Take a Scenic Road Trip on the Route 66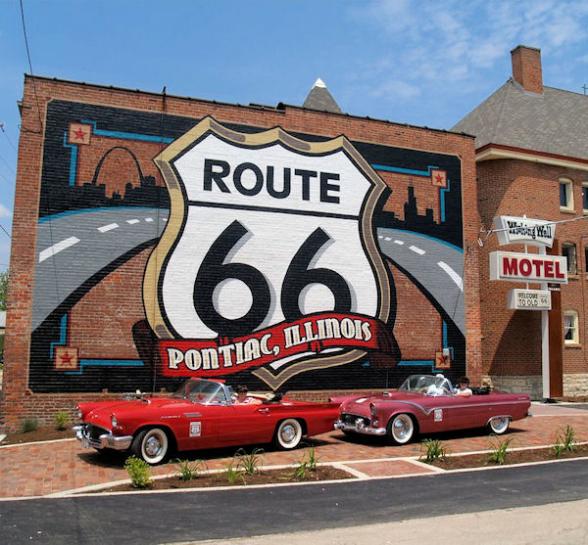 A Route 66 road trip is one of the top thing to do among Arizona attraction. It's fun and exciting drive along the most famous road in the world. It's a very long road that goes through 8 states.
The road goes from Topock in the west to Lupton in the east. tarting in Chicago and ending in Santa Monica, California. 
This iconic route served as a major path for people migrating west during Dust Bowl migration and those seeking better opportunities during California's Gold Rush.
The most extensive and well-preserved section of this road is now in Arizona.  It passes through Winslow and Flagstaff cities, Petrified Forest National Park.
Along the way, you will get to witness  staged gunfights at Oatman, an old gold-mining camp, enjoy a meal at old school diners, and visit historic hotels like the Weatherford Hotel located in Flagstaff.
Known as "The Main Street of America" or "The Mother Road," Route 66 was one of the original highways within the U.S. Highway System.
Even though it doesn't have that name anymore, you will get the feeling of nostalgia while driving through the Route 66.
It still has lots of interesting places to see like old-fashioned restaurants and motels, bright neon signs, strange things on the side of the road, and diners with delicious American food.
People from all over come to visit this special road because they love the feeling of driving and seeing new things along the way. Lots of songs, movies, TV shows, books, and even clothes have been made about Route 66 because it is that iconic.
Although it officially ended as a highway in 1985, people still come here from different parts of the world to drive this historic route and see all its unique attractions while eating real American food.
Some people take this trip to reminisces childhood memory on family vacations and some take  driving Route 66 is a way to experience true American culture at its best!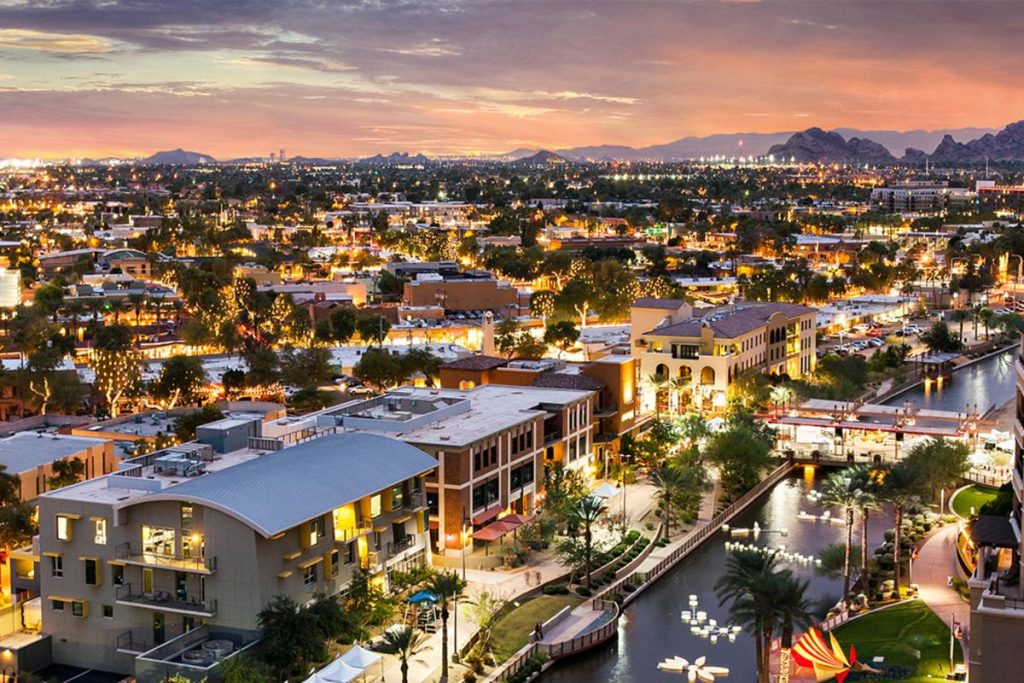 Often overlooked compared to its bigger, brasher cousin to the south, Scottsdale is a fantastic place to visit in Arizona for anyone looking for a more refined vacation experience.
This upmarket desert town bordering Phoenix has long been a playground of the rich and famous, with luxury resorts, high-end shops, and posh restaurants dotting the landscape. Also must visit the countless art galleries and museums celebrating both Native American culture and heritage and Frank Lloyd Wright architecture.
There's plenty here to keep you busy for days on end, whether you're hitting the links at one of Scottsdale's many world-class golf courses, off-road jeep tours, retail therapy at Fashion Square, one of the largest malls in Arizona; or exploring the 1920s buildings of Old Town Scottsdale, where you'll find an eclectic mix of historic charm alongside modern bars and restaurants.
If you're looking for some exercise, both the historic Apache Trail and Pinnacle Peak Park offer plenty of outdoor fun, while Candytopia is a real like Willy Wonka factory sure to satisfy any sweet tooth!

26. Visit the Arizona Science Center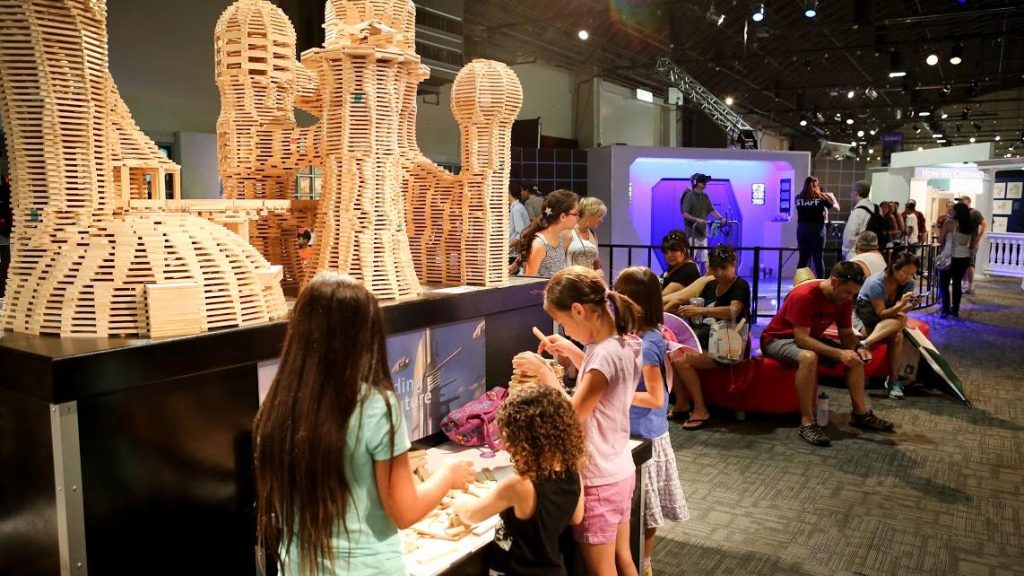 Visit the Arizona Science Center in downtown Phoenix for hands-on learning about science and practical life education. Located in the Heritage and Science Park, this center has 140,000 square feet of interactive exhibits.
Attend with kids to educate and entertain them. Some of the most popular exhibits include Flight Zone, which teaches you about how things fly, Forces of Nature, which lets you experience being in natural disasters like hurricanes or volcanoes, and All About Me, where you can learn about your body.
It has exhibits where you can do hands-on activities to learn about science. They also have a planetarium and a big movie theater.
You can easily spend the whole day there because there are more than 350 exhibits. Permanent exhibits teach the visitors about  saving money, flight science, and natural disasters.
They also have special events and exhibitions that happen at different times, like shows with astronauts. Be sure  to check their calendar before visiting.
The center also features a Irene P. Flinn Theater which has a planetarium and a five-story tall theater.  with a screen. 
Note that- You need to get your parking ticket validated to avoid paying for parking. 

27. Canyon de Chelly National Monument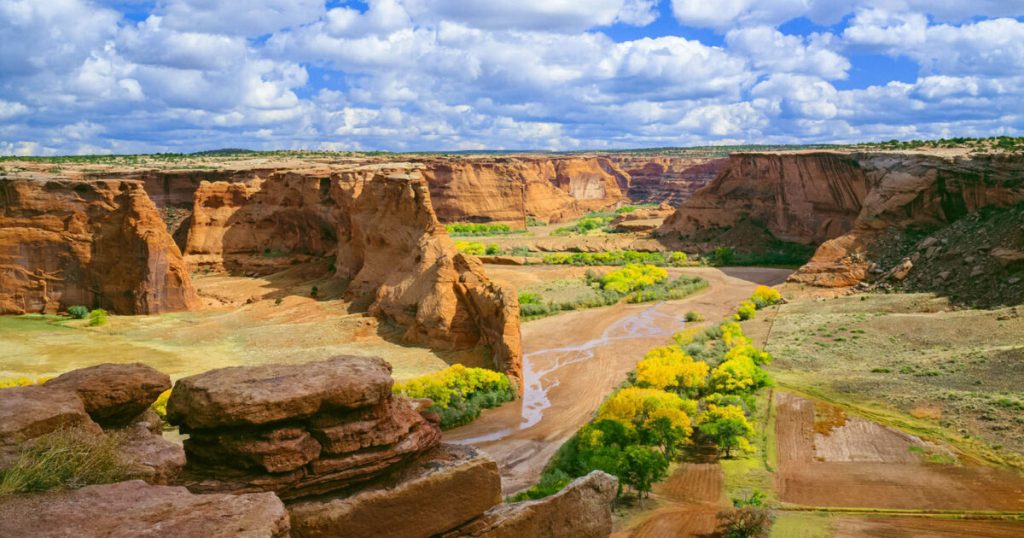 People have been living in Canyon de Chelly for almost 5,000 years. This area has a history of human occupation dating back to the Ancient Puebloans. The canyon was seen as a valuable place for planting crops and raising families.
The White House Trail is a 4-kilometer hike that starts at the White House Overlook. It is about 9.6 kilometers away from the visitor center. You don't need a guide for this hike to go down into the canyon where you will see an old cliff dwelling called White House Ruin.
You can't climb on the ruins because there are fences around them but it's still amazing to see them. There are bathrooms nearby and people selling drinks and snacks like warm Navajo frybread with honey or cinnamon sugar on top. The ruins are very old and they are in a small space near a really high cliff.
There are tall walls and pretty meadows with farms and big rocks. Sometimes you can see traditional Navajo homes on the cliffs. There are also drawings of animals, spirals, snakes, and other shapes on the rocks. 
Today, visitors can drive along the north and south rim scenic drives or hike within the canyon with an authorized Navajo guide. Camping is allowed but there are no hookups available for RVs. More information on camper RV accommodations and camping can be found here.

28. Take a Tour of the Lowell Observatory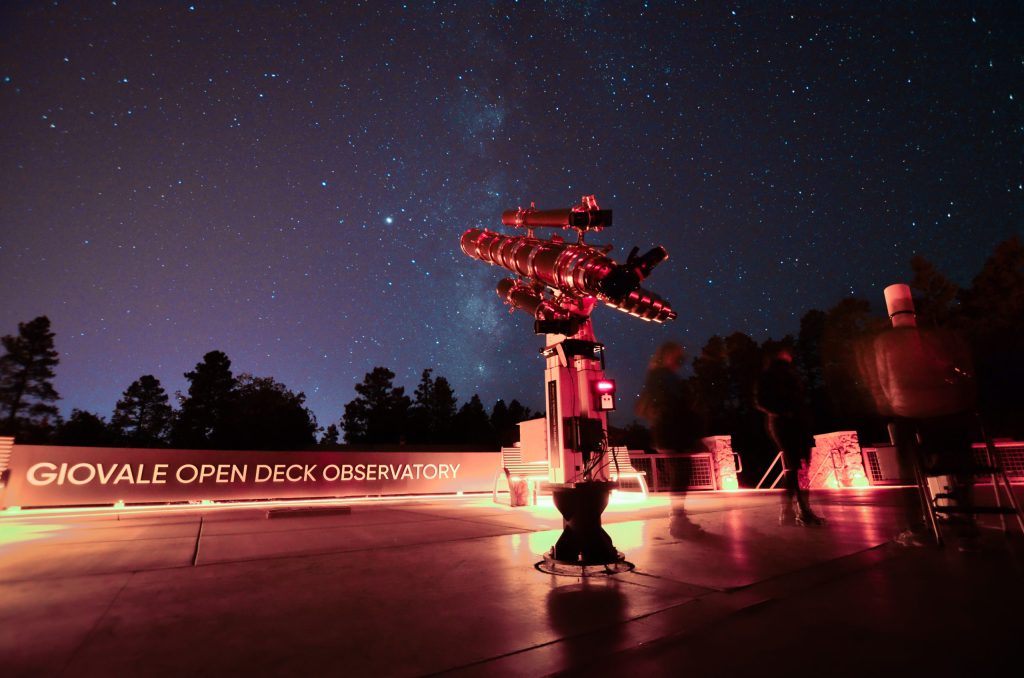 Lowell Observatory is a renowned astronomy and planetary science research institution. It was established in 1894. This National Historical Landmark is one of the most popular nighttime destinations in Arizona.
Go for a day time visit in Lowell if you're interested in astronomy and enjoy an educational experience. There are historic telescopes, solar viewing points, and informative guided tours.
The real highlight of Lowell Observatory happens during the evening. The astronomers and planetary scientists will reveal the secrets of universe with advanced instruments, such as the 4.3 meter Lowell Discovery Telescope, the 5th-largest optical telescope in the continental US.  
Lowell provides exceptional nighttime sky-viewing experiences at a minimal cost. 

29. Prescott National Forest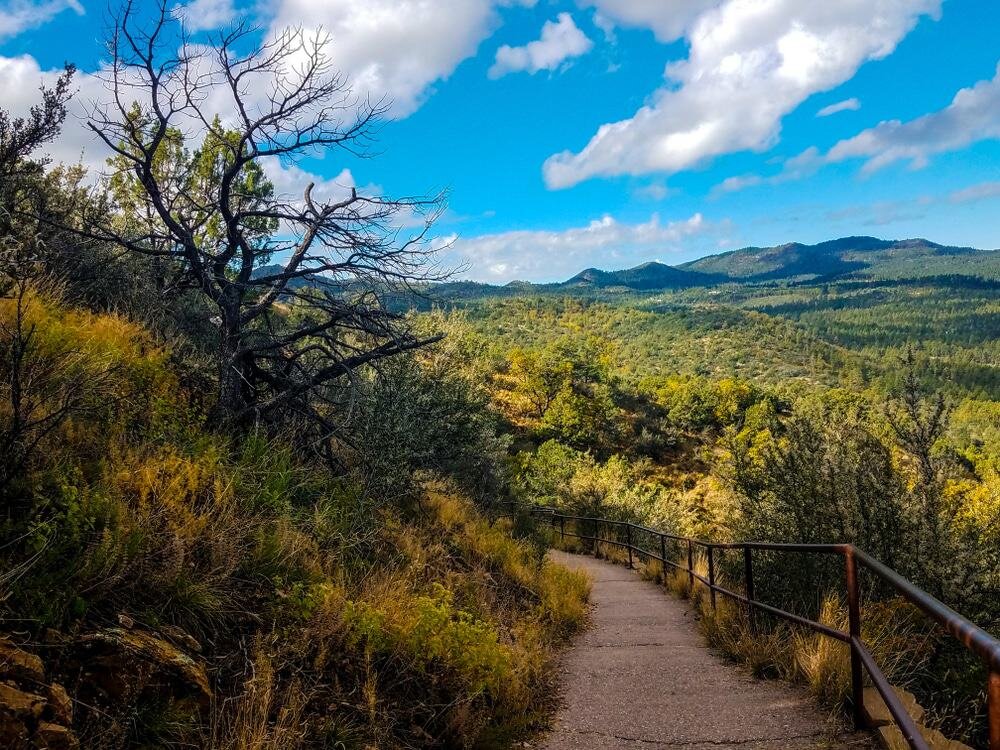 Prescott National Forest in central Arizona is a stunning recreation area. It covers an area over 1 million acres.
The forest features mountains, canyons, lakes, hiking trails through forest and rivers that makes a stunning lush natural landscape.
The hiking trails are over 450 miles. There are also camping sites, and picnic areas for families to enjoy.
The Prescott National Forest is also home to wildlife such as elk, deer, eagles, ospreys, and hawks. If you are feeling adventurous you can also do  hang-gliding, rock climbing, whitewater rafting, and mountain biking in the Lynx Lake Recreation Area.
Whether you want a peaceful nature walk or an adrenaline-filled adventure, spending a day in Prescott National Forest is highly recommended in Arizona.

30. NASCAR at the Phoenix International Raceway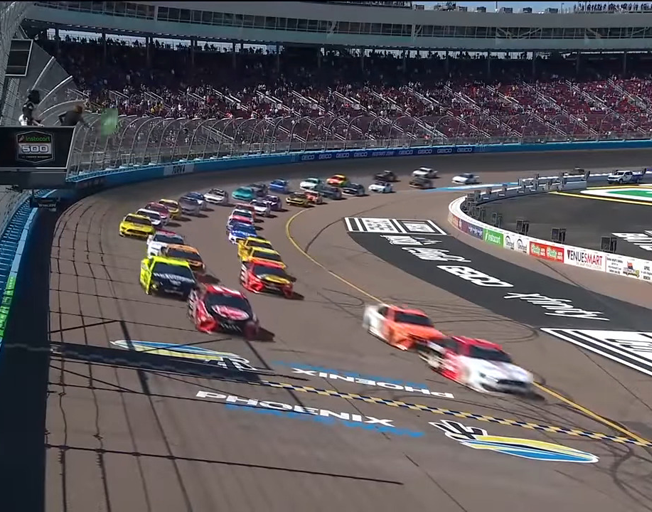 The Phoenix International Raceway has a worldwide reputation for hosting outstanding NASCAR events. If you are a car geek or NASCAR fanatic, you'll have a rich experience attending there.
There are different ways to get to enjoy the raceway. You can take a tour behind the scenes, join a NASCAR Racing Experience where you'll drive around the oval track at speeds of up to 130mph, or you can simply watch the races from one of the many grandstands.
If you really want to make your visit special, go for the  FanShield Infield Experience. You can buy souvenirs, play video games in the Esports Gamer Garage, enjoy live entertainment, and let your kids have fun in the NASCAR Kids Zone.
31. Visit the Organ Pipe Cactus National Monument
Organ Pipe Cactus National Monument is located in the Sonoran Desert. It is an International Biosphere Reserve. You can experience the a thriving community of plants and animals.
Enjoy the beauty of this desert with your family or friend group through activities like hiking, driving, or camping.
There are different types of camping available at Organ Pipe Cactus. You can choose from developed, primitive, and backcountry options. You can also explore many miles of hiking trails within the monument.
If you're visiting during winter months then you have the opportunity to learn more about Organ Pipe Cactus through ranger-led programs. These programs provide valuable information about the cactus and its ecosystem.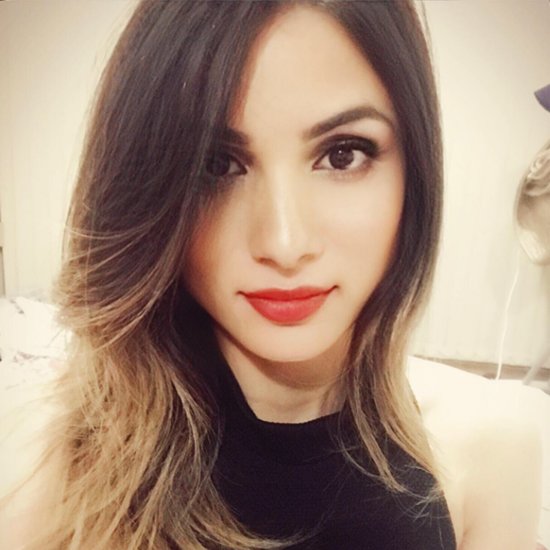 Greetings, travellers! I'm Molly Martin, the passionate explorer behind this vibrant travel platform. Alongside my team—Lorena, Jermaine, Ana, and Alen—we curate awe-inspiring travel destinations to ignite your wanderlust.
Thank you for joining us on this exciting journey. Your presence here enriches our travel community, and we look forward to inspiring your next adventure. Happy travels!