Top Things To Do In Bakersfield
Bakersfield is an amazing city to visit in the state of California. It's a city full of pleasant surprises. The city was once known only for oil and agriculture. Bakersfield or Bako (as the locals affectionately call it) has now become a hub for arts and culture. But it is still retaining the richness of the region's past.
This "gateway to Central Valley" is rich with culture. Whether it's music, agriculture, recreational activities, or sports, you'll find plenty of things to do, places to eat, and spots to relax. Bakersfield offers a variety of ways to get in touch with nature, including two museums dedicated to geology and flora and fauna studies.
Restaurant trips to world-class museums and outdoor adventures are the best things to do in Bakersfield. If you want to step out of your door and try something new, read on! Cause here's a guide on the top things to do in Bakersfield to make your stay memorable.
Tours & Things to do hand-picked by our insiders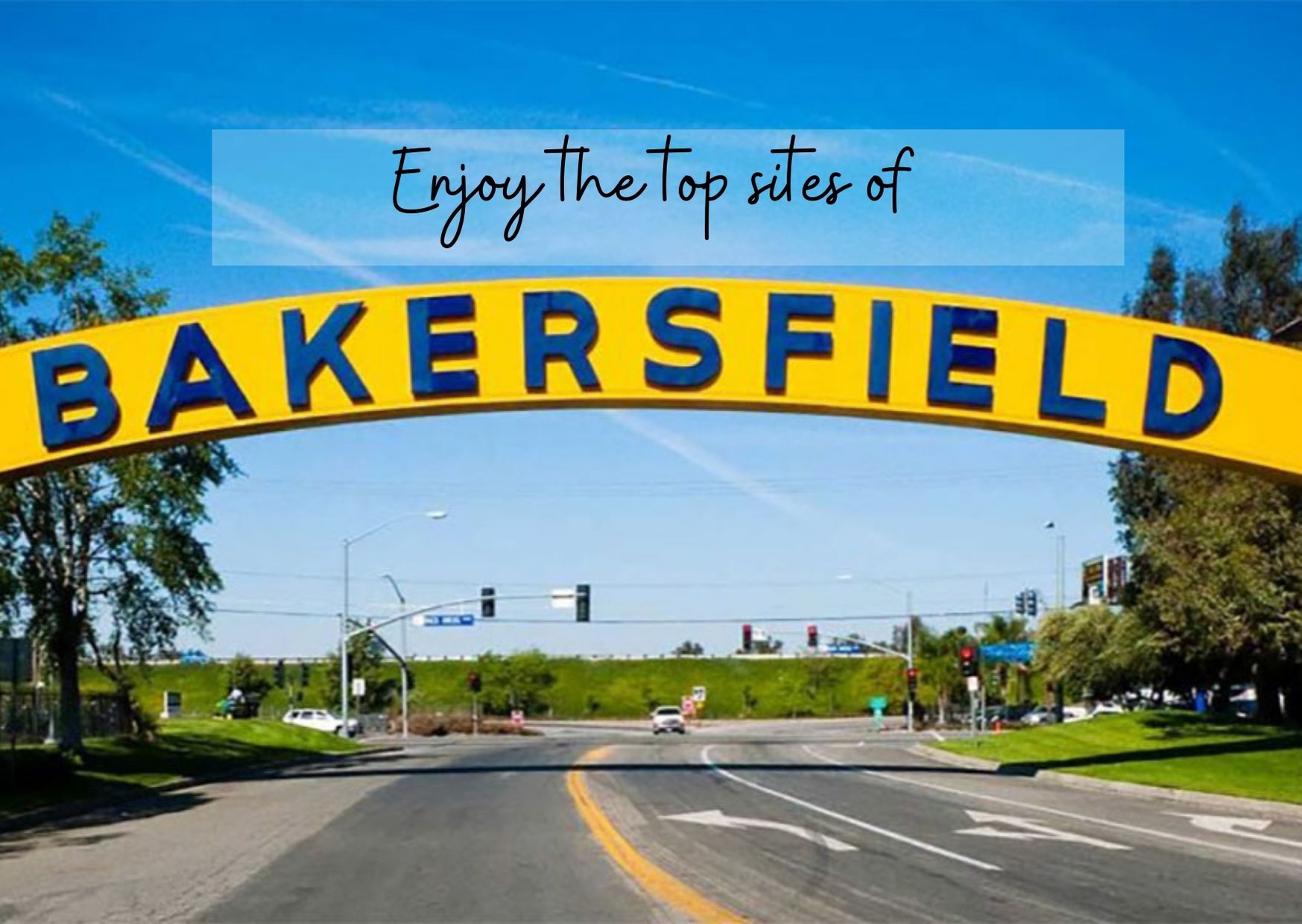 Hand Picked Activity By Our Editor Near California
List of Things to do in Bakersfield
1. California Area Living Museum (CALM):
The California Living Museum (CALM) is California's premier native zoo and garden. CALM should be on every animal and plant lover's list. Cause it's an incredible way to witness native animals and plants to this part of California.
By visiting this zoo you will get an encapsulated glimpse at the diversity of our golden state. The 250+ animals of this zoo cannot live in the wild due to physical disabilities. And others have become dependent on humans.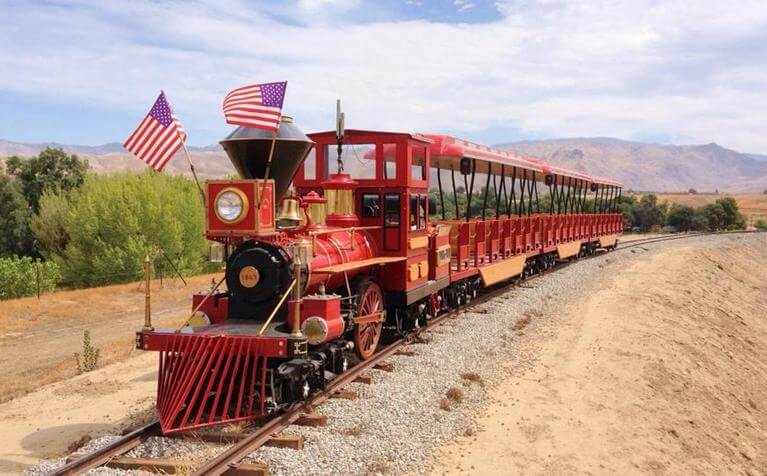 This zoo is also home to several endangered flora and fauna species. The zoo has been voted "Best Family Attraction" in the Bakersfield California's Annual Reader poll. The $2 million award-winning Cats of California exhibit is worth visiting. It houses a mountain lion and a bobcat.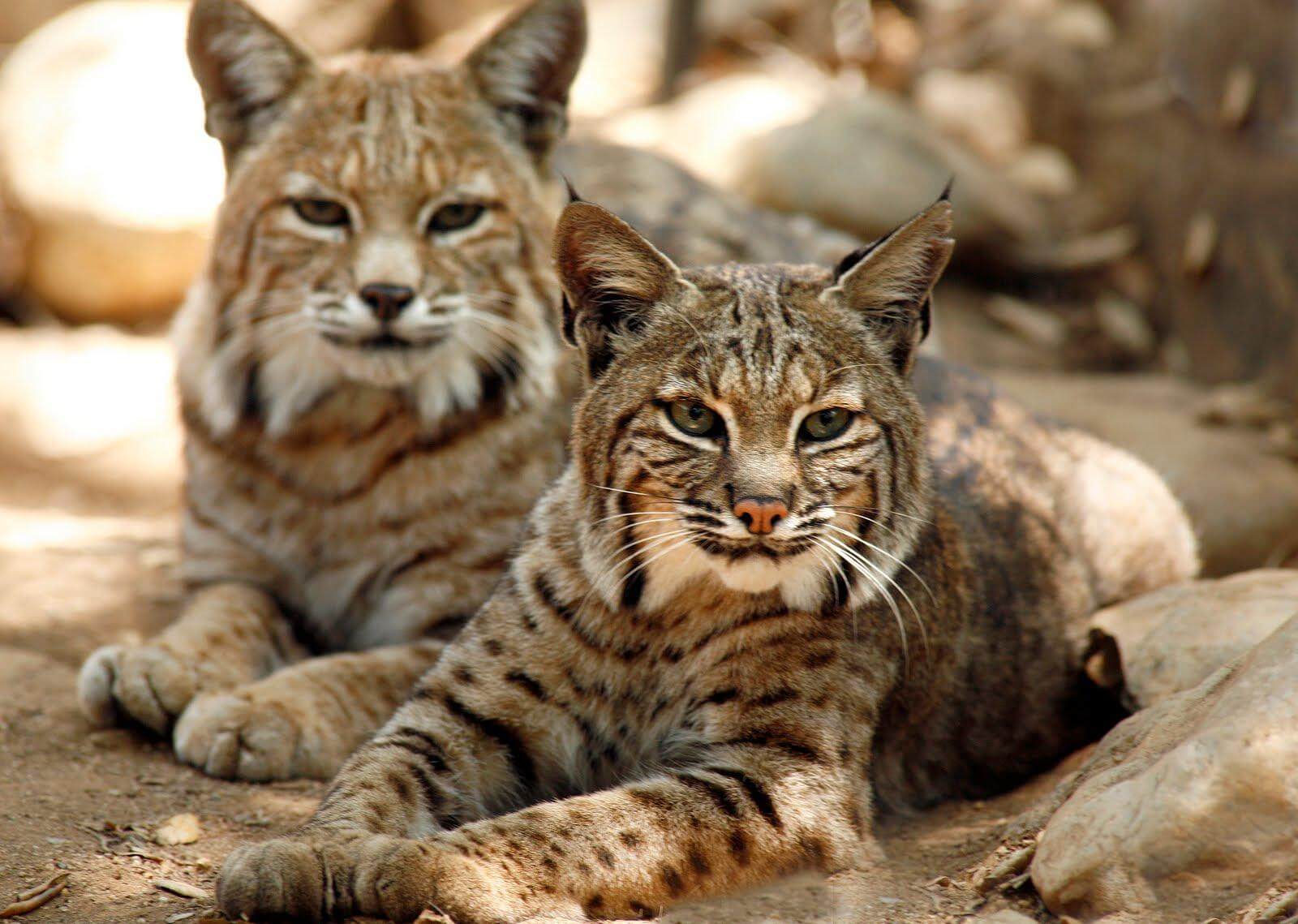 CALM is open daily from 9 a.m.-4 p.m. except for a few major holidays. CALM is a must-see in Bakersfield with an affordable entry at $10 for adults, $6 for children, and children under three free.
2. BAKERSFIELD MUSEUM OF ART
The Bakersfield Museum of Art strives to enhance the quality of life through art. It is located in Central Park at the corner of R Street and 19th Street. The museum was founded in 1956 and was mostly funded by the Walter Osborn family.
The Bakersfield Museum of Art was basically founded in memory of their daughter, Marion Osborn Cunningham. There a great selection of sculptures, paintings, and other art is placed. They are all set in beautiful indoor galleries and tranquil gardens.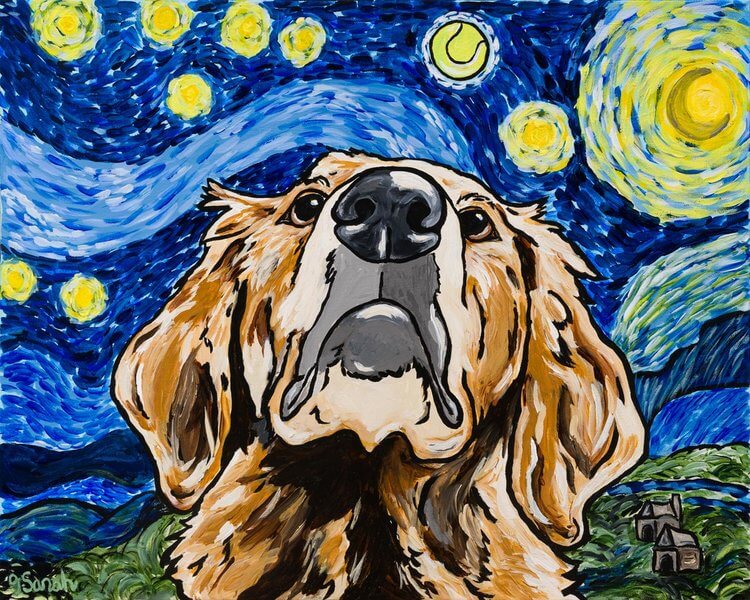 The museum has a broad spectrum of creative visual arts experiences. The 17,400-square-foot museum consists of two large and two small galleries, classrooms, a banquet hall, and gardens displaying sculptures.
This is the perfect opportunity for culture lovers to dive into the state's rich art history without breaking the bank.  Art Classes for Kids & Teens Ages ( 6-16) are open. The admission is just $10 (per day) for members and for Non-members: $15 (per day).
In autumn, the museum also sponsors the family-friendly Via Arté Italian Street Painting Festival. Hundreds of artists transform the pavement into mesmerizing, colorful works of art only with chalk.
Through the exhibition and preservation of fine art, educational programs, community outreach, and special events, the mission is to inspire and engage diverse audiences.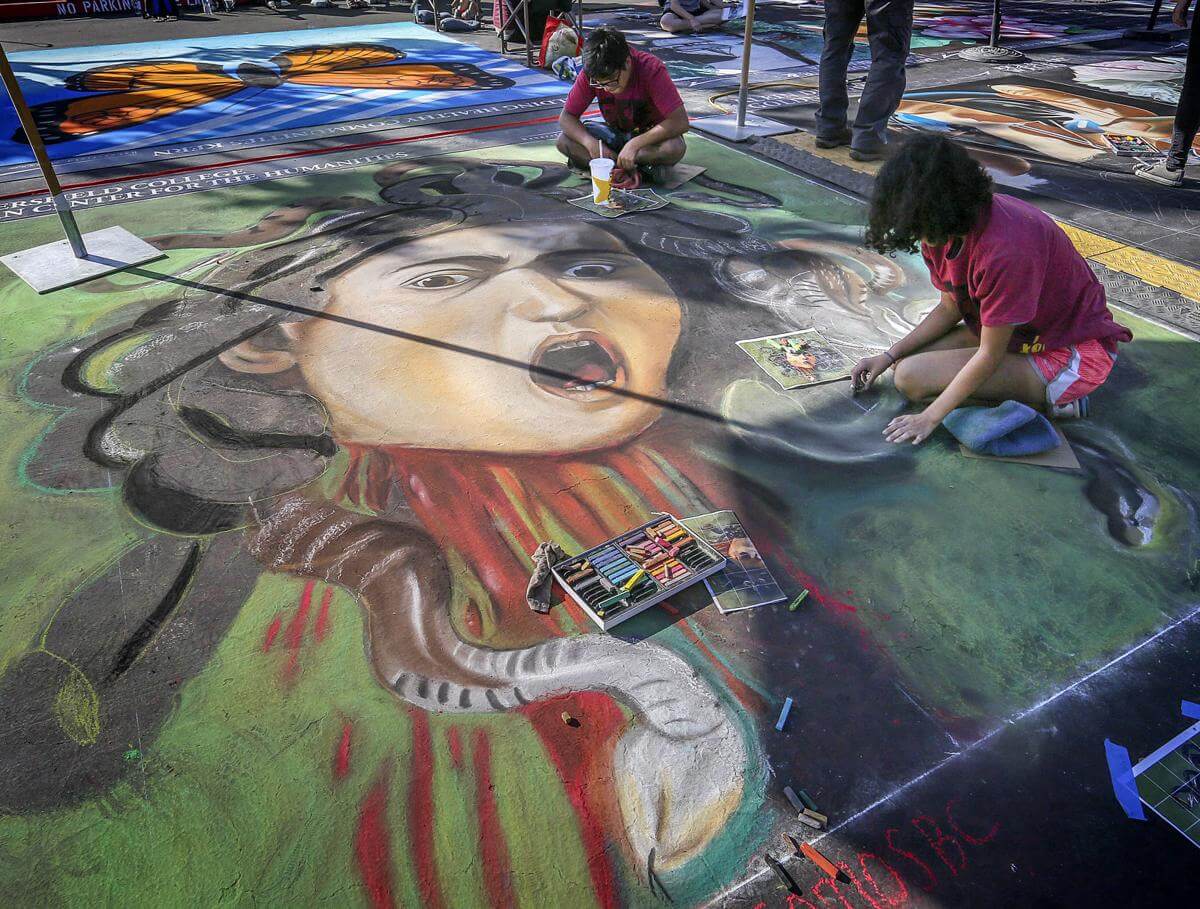 3. KERN COUNTY RACEWAY PARK
If you're an adrenaline junkie or sports lover, finally something that will satisfy you. KERN COUNTY RACEWAY PARK is hidden gems in Bakersfield, where you should be! Kern County Raceway Park is a 0.5 mile (0.80 km) oval race car track that opened in 2013. It was made as a replacement for the Mesa Marin Raceway.
The capacity of the stadium is 5,000 seats, and there are 21 VIP suites in the grandstand for fans to view the races. Sprint car competitors show off their mad driving skills, which can give you an adrenaline rush.
Events such as NASCAR's Whelen All-American Series and K&N Pro Series West will satisfy any racing fan. Tickets range from $10–$30. And free for active members.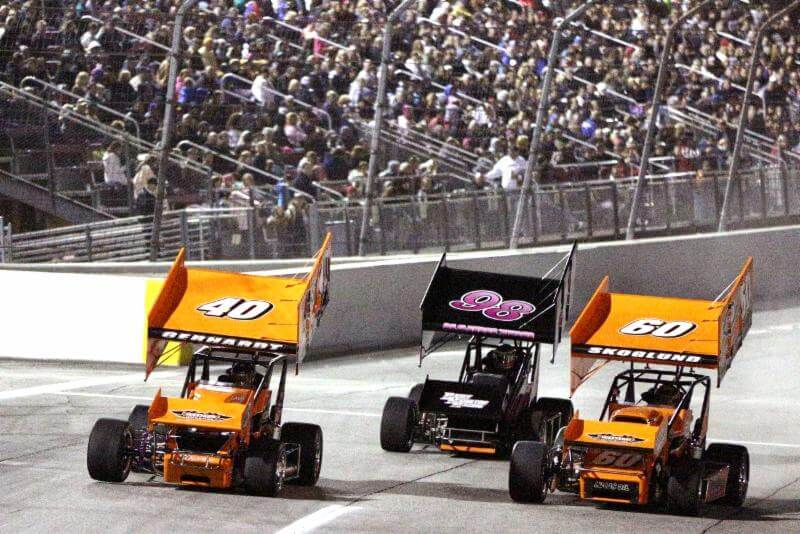 4. KERN COUNTY MUSEUM
The Kern Country Museum offers the history of Bakersfield and the surrounding region. The museum was founded in 1941. Its main focus is the history of Kern Country.
The museum is 16 acres and has 56 historic original communal buildings. It relishes in what life was like in the mid-19th century pioneering days.
Special treasures of the museum are- you can go to a one-room school, peruse the goods of yesteryear in a general store, testify your innocence statement in an old jail, oil derrick, and seven preserved historic homes.
The main building contains rotating exhibits. Pioneer Village portrays the country's actual cultural history simulating an actual town. Black Gold is an exhibit that describes Kern County's oil industry.
Other exhibits are Native American exhibits, the railroad exhibit, and Bakersfield Sound, agriculture, mining, and railroad exhibits.
The museum is open from Wednesday – Sunday from 9:00 am-4:00 pm.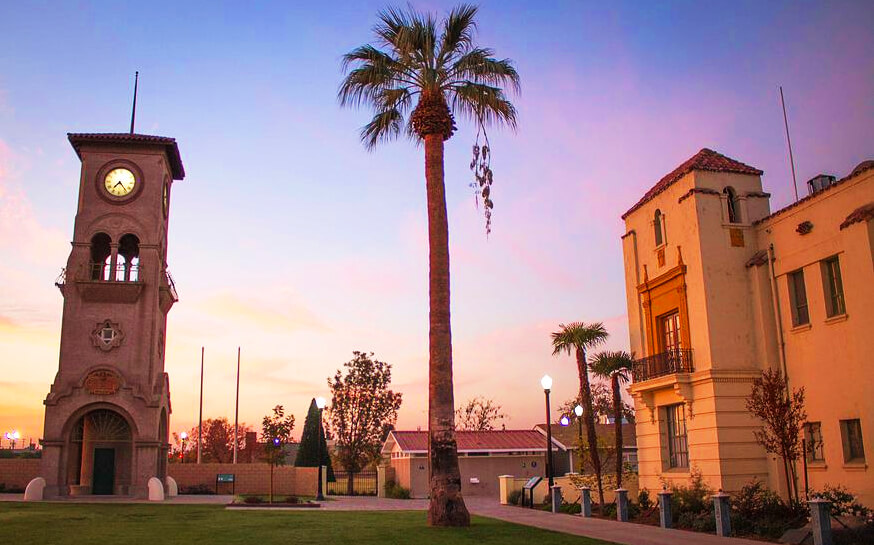 5. Murray Family Farms
Murray Family Farms is a family-owned working farm with a business side. Murray family has been involved with agriculture for over 24 years. The Murray Family Farm is a delightful mix of fun and a true family working farm, and it is open to the public.
You can experience an excellent afternoon farming adventure, complete with picking your products as well as an Animal Garden for children. A giant tractor is there to tour the visitors throughout the acreage, which provides a scenic tour of the surrounding crops and landscape.
You'll find everything from pumpkins and apples to elderberries and sea beans. This 70-acre organic farm has been growing fruits and vegetables for the last 24 years.
You will get to see the farming procedure of strawberries, blackberries citrus, apples, asparagus, artichokes, melons, tomatoes, elderberries, and sea beans. They also have 43 acres of cultivated fields where they produce citrus, yellow roses, lines of ripe peaches, apricots, and apples.
If you are visiting with kids then you can let the kids pick the fruits and also let them petting zoo animals like tame goats, ducks, sheep, chickens, geese, pigeons, peacocks, turkey, and miniature horses. Then you can head to the butterfly house, cattle train, wagon rides, and mazes.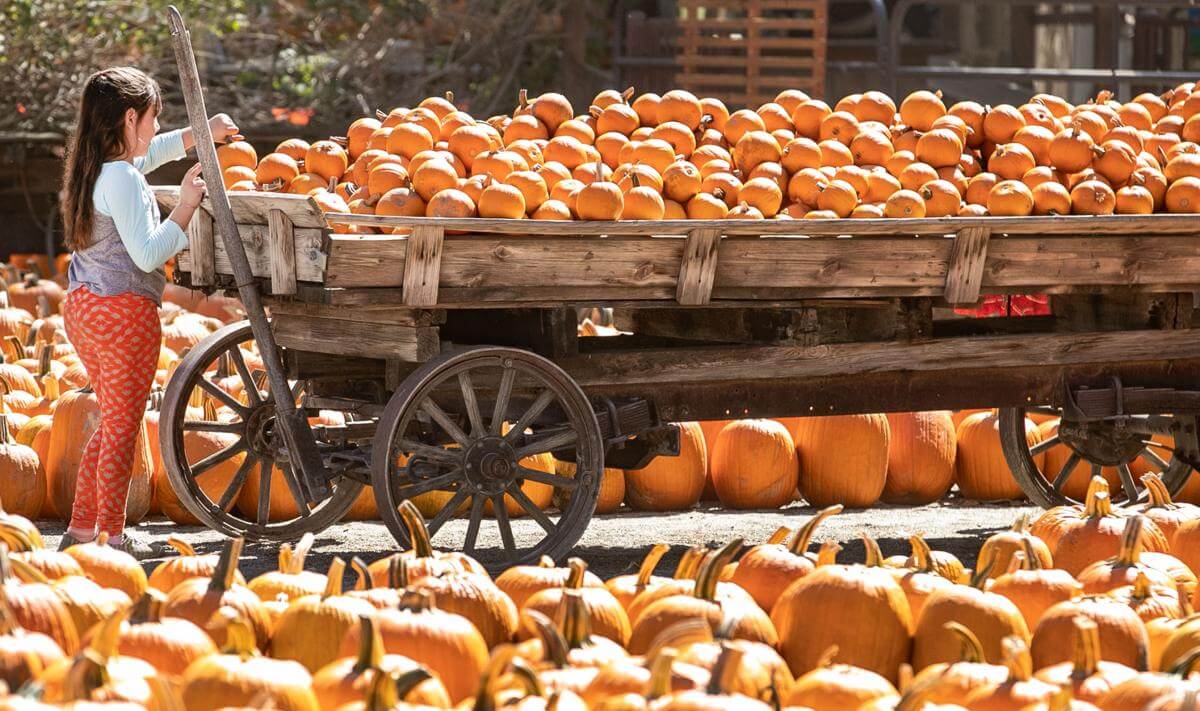 6. Buena Vista Museum of Natural History
Located on Chester Avenue is the Buena Vista Museum of Natural History. It's a great place to learn more about the area's paleontology, anthropology, archaeology, and biology. It has some of the rarest and oldest collections in the world.
This museum houses the largest collection of fossils from the Miocene era (14-15 million years ago). The museum features fossils from Kern Countries. These collectibles came from Shark Tooth Hill. It is a bone bed nestled in the rolling western foothills of the Sierra Nevada.
This museum has the largest collection of fossils from this area. You can explore exhibits highlighting rare fossils. Petrified wood, precious minerals, gemstones, and a recreated Yokuts village and Yosemite Valley (a model with many buildings, roads, trails, and much more) are things that are worth the visit.
In addition to the fossils, the museum's collection also includes a replica of a triceratops skull. The museum offers several tours. If you are someone who is interested in natural history, this museum has a rich variety of exhibits to explore.
The museum also offers seasonal camps for children and hosts lectures on science topics such as geology and archaeology.
The museum is open on Saturday (10 am-4 pm) and Sunday (12 pm-4 pm). Admission is $8, with various special rates available. On the third Thursday of each month, admission is $2.
7. Rabobank Arena, Theater & Convention Center
A trip to the Rabobank Arena is a must during your visit to Bakersfield. This theater & Convention Center is a performing arts venue and convention center located on Truxtun Avenue in Bakersfield.
It was originally built in 1962 and was formerly known as the Bakersfield Civic Auditorium and the Bakersfield Convention Center. The complex covers an area of more than 70,000 square feet and is made up of the meeting, event, and breakout spaces.
The center hosts a large variety of events such as "Disney on Ice: Dare to Dream," the Bakersfield Symphony Orchestra, "A Taste of Home," and many more.
If you're attending a corporate convention or want to catch a theatrical performance, you'll be in the 3,000-seat Theater and Convention Center. The options are endless during a visit to the Rabobank Arena, Theater, and Convention Center.
Whatever your variety of entertainment, you'll find it at this largest event facility in Bakersfield. Different kinds of events– music concerts, monster truck exhibitions, Broadway plays, and stand-up comedy shows, sports – you name it!
Some hotels and dining make, located near the facility, providing easy accommodations for those visiting for an event. It is also an easy option when you don't want to travel late at night after the event ends.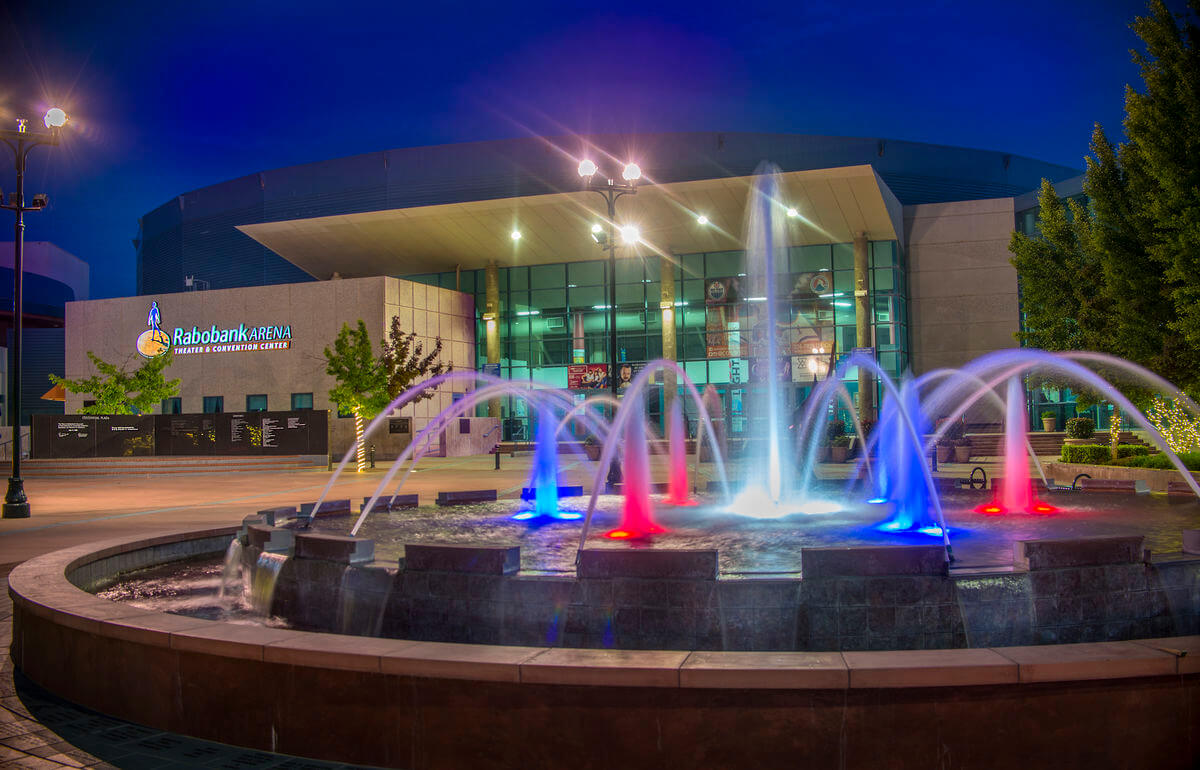 8. Kern River Parkway Trail Another Bakersfield Treasure
The Kern River Parkway is a nature preserve that runs along the Kern River from the mouth of the Kern Canyon. It was created in 1976. The trail spans the east-west length of Bakersfield along the Kern River. It's a waterway that drains the Sierra Nevada range but is often dry by the time it reaches the inland city.
It is the largest municipal park in Kern County, incorporating 6,000 acres. In this beautiful wilderness, you can perform so many cool recreation activities like camping, hiking, fishing, and other similar sporting activities.
There are several trails throughout the park. The Parkway and paved trail span over 20 miles. There is also a bike path called the Kern River Parkway Trail. The trail to the north is a horseback riding trail, and the south is a jogging or walking trail.
The trail to the south can also be used by visitors with non-motorized forms of transportation. Lake Ming Road, Bakersfield.
There are several lakes found in the parkway, and some of the areas within the parkway have been developed into more formal parks. This area has been announced by the locals as being "California's best-kept secret."
If you are a sunset lover and want to enjoy the best sunset of your life, then a drive down the Keren River trail will give you a memorable sunset.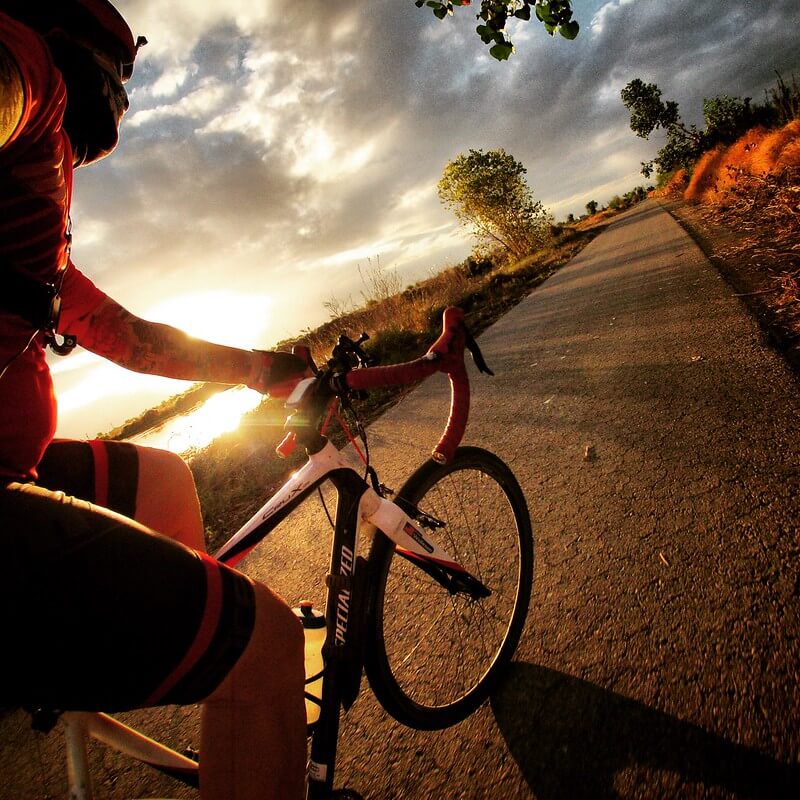 9. The Fox Theater
The historic Fox Theater is a hub for artistic performances in Bakersfield. It's located on H Street in downtown Bakersfield and opened in 1930. The exterior of this historic 1,500-seat venue features Spanish Colonial Revival architecture.
And the theme of the inside was Mediterranean: Art Deco interior design and construction that even withstood a 1952 earthquake that leveled most of the city.
The venue is the number one venue for entertainment in Bakersfield. It is full of vintage charm, complete with velvet curtains and matching architecture. The theatre is particularly famous for its excellent acoustics and its intimate setting.
It is very popular for hosting a variety of exclusive events year-round. It is the main venue for the city's performing arts and it hosts many events such as ballets, dance recitals, and pop musicians' performances.
Many top names have performed here over the years including The Pretenders and Carlos Mencia. You can enjoy comedy, music, movies, and whatnot!
You can dance the night away at a concert featuring major pop, rock and country acts, leap at the ballet, and laugh until you cry at a stand-up comedy show. The place also can be rented for meetings, parties, weddings, and much more.
You simply shouldn't miss this stunning, unforgettable theatre of downtown Bakersfield for a night of entertainment. Check the Fox Theater performance schedule to suit your entertainment fancy.
Book a car and ride to Bakersfield downtown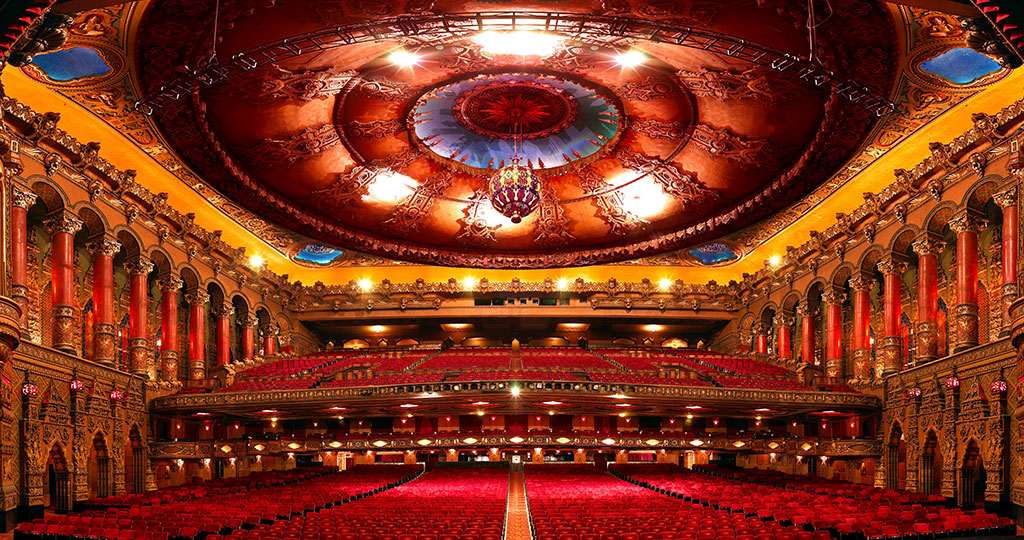 10. Buck Owens' Crystal Palace
Buck Owens' Crystal Palace is one of the best things to do in Bakersfield, California. Celebrate the life of one of its most popular legendary residents Buck Owens.
Owen was a country music singer and songwriter. He was the creator of the Bakersfield sound of country music. He had a No. 1 hit on the country music Billboard charts 21 times with his band Buckaroos.
He completed this Crystal Palace as a music hall in 1996. In 2006 he ran and regularly performed at the restaurant before he passed away.
Today, it is still a venue for country and western music, a museum to Buck Owens memorial, and a popular steak restaurant. This great restaurant and music venue is just as popular today as when it first opened.
When you go into the restaurant, you cannot help but notice the collection of guitars, fancy suits, and memorabilia that he collected over the years and decorated the palace with them.
The restaurant serves American favorites and comfort food. They are also popular for their brunches and you can find a special menu for concert days.
So, this is a must-visit if you have a little country in you, even if you don't! This is the place that can actually turn your mood around offering when you are particularly feeling blue. Visit this palace to celebrate life and enjoy your evening with excellent food, light-headed music, and amazing friendly service.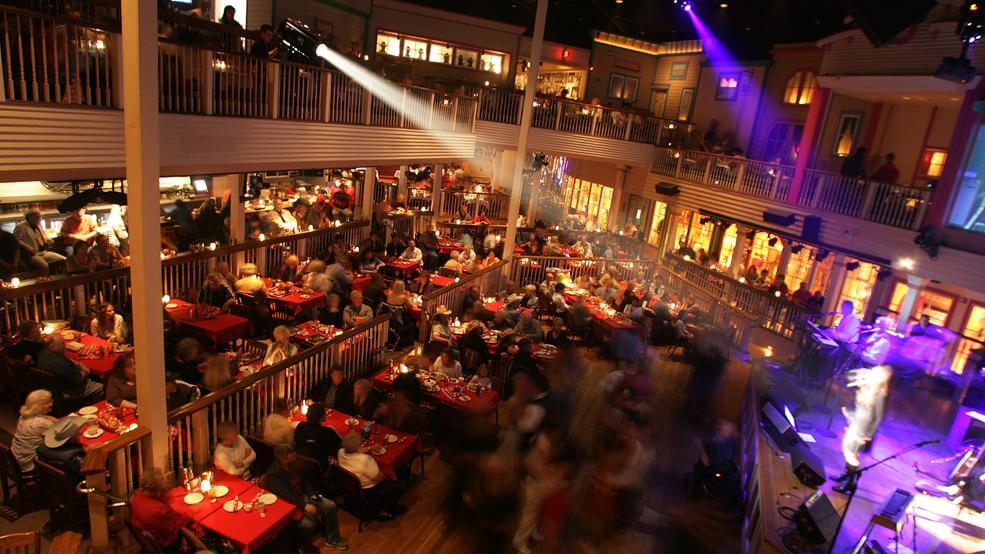 11. The Gaslight Melodrama Theatre & Music Hall
The Gaslight Melodrama Theatre & Music Hall is a family-friendly theatre located on Jomani Drive in Bakersfield. It was established in August of 2005. It is the first privately owned performing arts venue to be conceived, designed, financed, and constructed as a theatre in Bakersfield's history.
It is a small, intimate theatre. Guests sit at small cafe tables with 4 chairs. So if you are a party of 2, you may share your table with some new friends. The theater features old-time melodramas with sweethearts, heroes, and villains. They are very much entertaining. And people of any age will enjoy the dramas.
If you go to the Gaslight Theatre for a melodrama it will be everything that you would expect a melodrama to be, which means it is simple fun. Many of the performances are spoofs of things such as fantasy, sports, mystery, the Wild West, and much more.
It's always clear who the good and bad characters are in the dramas. Cheer the hero, boo the villain, and the Melodrama gets the audience involved in the fun. And you will see the audience participate fully in cheering the good characters, and booing the bad ones, which makes the atmosphere extra-ordinary fun!
After each show, the company presents a Vaudeville Review that is filled with funny jokes, comedic sketches, and dance and musical numbers. There are also puppet shows and magic shows.
The theatre offers eight-week educational program facilities where children are taught dancing, drama, improvisation, singing, and also a theatrical makeup course.
There is a snack bar where guests can purchase some snacks, light meals, and soft drinks, and beer and wine to eat while enjoying the show. The place is almost always packed, so clearly it is a very popular destination. Reservation is required.
The performance here is always a hoot, with great singing, hilarious characterizations, and really fun energy in the cast and audience. If you are looking for the Best Live Entertainment Ever, just go, seriously just go! We recommend this for date night, friend's night out, or a simple, lighter-hearted fun time.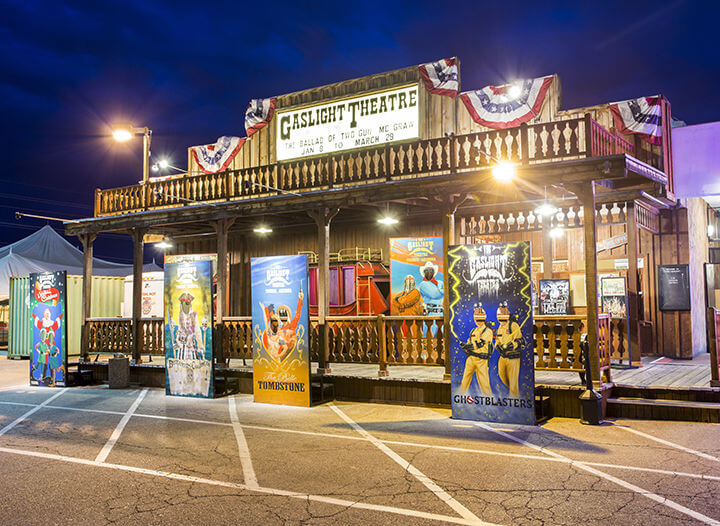 12. Valley Plaza Mall
Valley Plaza Mall is the largest mall in the San Joaquin Vally, United States. The mall is located near California State Route 99, the city's main north/south freeway.
This mall was opened in 1967 and has shops that cater to every need from camping to clothing and computer games to school books. When the mall was first built, it brought a Spanish Influence in Southern California in a contemporary manner.
If you need some retail therapy in Bakersfield then a trip to Valley Plaza Mall should be able to satisfy even the biggest shopaholic's needs! Shop the brands you love- Forever 21, JCPenney, Macy's, and Target at this best shopping mall in Bakersfield.
With enough to satisfy your basic shopping needs, including retailers such as Sephora, Apple, Express, and H&M, Vally Plaza mall is just perfect for your retail fix. If you need to sit down after a long day's shopping, you can also try out the 16-screen movie theater.
There's also a food court with cuisines such as Blaze Fast Fired Pizza and Sarku Japanese. You can go for a quick drink and something to eat in one of the many restaurants on site.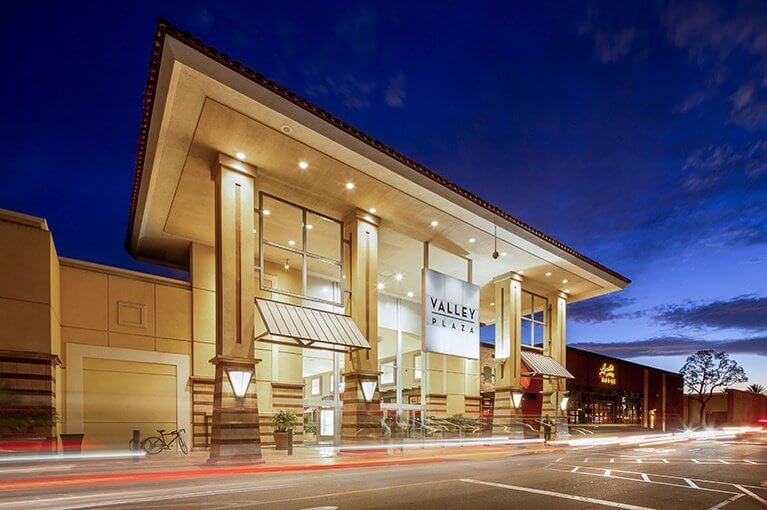 13. Sam Lynn Ballpark
Like baseball?! Watch a game at the Sam Lynn Ballpark is a baseball park located on Chester Avenue in Bakersfield. The ballpark was named after a local businessman who helped to fund local youth baseball leagues. It was built in 1941.
It is the oldest ballpark of the Class-A Advanced California League. The Blaze Franchise has been playing baseball in Bakersfield for seven decades in one form or another. Once the home of the Bakersfield Badgers, today it is the home of the Bakersfield Blaze.
It is the only park in professional baseball where the batter faces in a westerly direction. That's why the players face the setting sun when trying to bat. Because of this, the Blazers are often forced to start their games at a later time.
The ballpark's current seating capacity is 3,500. Come here for an affordable night full of fun to cheer on the Bakersfield Blaze, a minor league Class A team under the Seattle Mariners.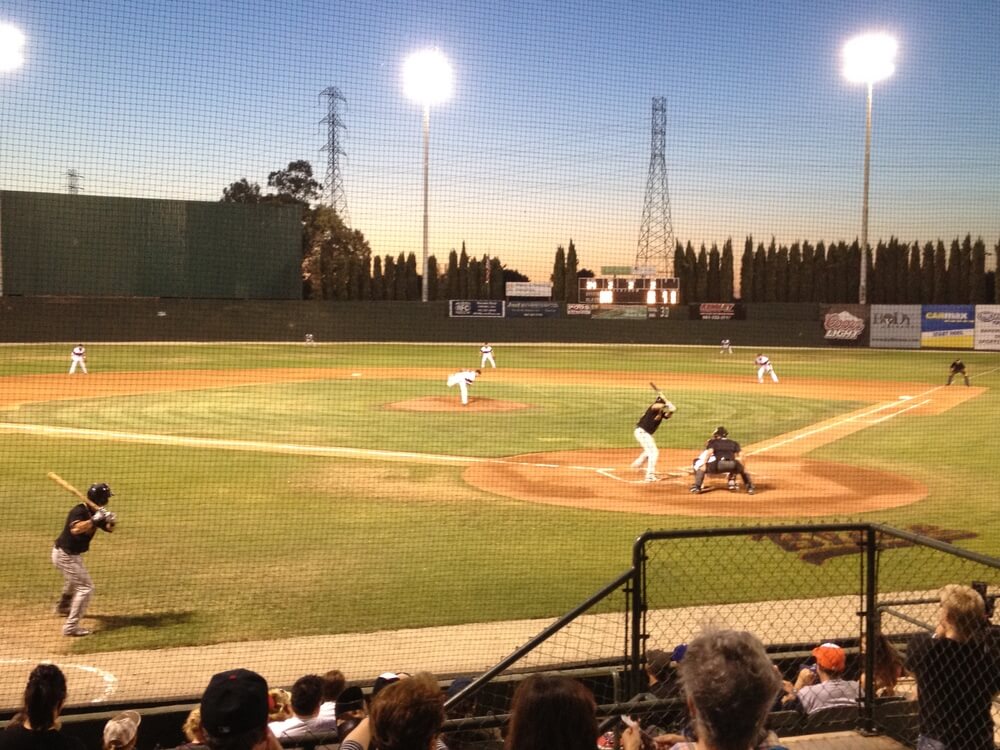 14. Kern River Rafting with River End Rafting & Adventure
Experience whitewater rafting in Southern California on the Kern River. Get wet and wild on the water splash showers with River's End Rafting & Adventure Company. They are located in Bakersfield, California, and are the closest whitewater outfitter to the Los Angeles area.
You will get to experience super stunning views of the Central Valley. If you're unsure about what to do in Bakersfield, take your pick of fun experiences and go whitewater rafting.
Whether you're planning a unique birthday party, family reunion, or scouting activity, they can help you plan a fun day.
Group discount is $10 off per person! The Blaster rate will be $35 and Master Blaster is only $75. They will even honor your group rate on Saturdays. The bigger your booking, the more you save!
15. Panorama Vista Preserve
The Panorama Vista Preserve runs North of the Kern River East of Manor Drive. Panorama Vista Preserve is a wonderful outdoor recreational area in the city of Bakersfield. It is a hidden gem of natural space right in the city's backyard.
It encompasses over 900 acres on both sides of the Kern River northeast of downtown. It is popular for low-impact trail activities like hiking, biking, and horse riding. When people stand on top of the bluffs off of Panorama Drive and look down into the oil fields, many only see the oil derricks.
Originally oil land, the Preserve is now a non-profit functioning to preserve and return the land to its original "pre-oil" state. It's most beautiful in spring when the grass is green, river and tributaries full, and wildlife abundant.
There's a nice, well-used horse trail here as well. There is a kiosk that has information and a few maps as there are multiple trails. Now to caution you the tails are not very wide and this time of year our local rattlesnakes can be hidden in the bushes depending on the time of day you go.
Various historical points of interest and signs give a brief synopsis. This includes Gordon's Ferry, The Butterfield Stage Road, the Kern River Stage. Station, the Yowlumne Yokuts Encampment, and the Kern Island Oil Field.
Some of the groups around Bakersfield have planted new life throughout the trails. If you take your car then there is a parking spot available. Diffidently a great place to visit and a place to search for wildlife.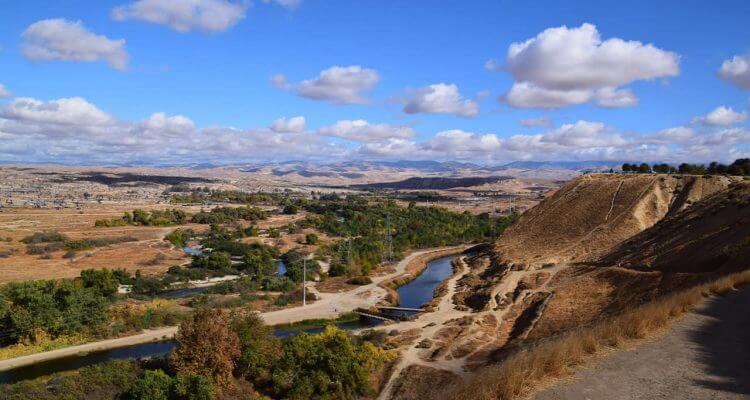 16. Wool Growers Restaurant
Wool Growers is a popular family-owned Basque restaurant that has been around since 1954. It is located in a part of Bakersfield known as the Basque Block.
Among a handful of the most loved restaurants in Bakersfield and the South San Joaquin Valley, Wool Growers Restaurant is a Basque favorite of generations of locals.
The restaurant's ambiance and character give you the feeling of a homey eatery with old fashioned flowery wallpaper and plastic tablecloths where people come for typical Basque down-to-Earth food and lots of it. You will feel like you are at home with a large family gathering.
Wool Growers has earned its place in the hearts of everyone who's ever visited by consistently deserving delicious food with outstanding service.
They make delicious Basque cuisine! Their must-try items from their menu are their Oxtail and their Pickled Tongue, stewed beans, onion soups, spicy Basque tomato sauce, and their roasted meat. You should also try their typical Basque cocktail picon punch in their comfortable bar and lounge.
Wool Growers is also the place where you might bump into former President Reagan or any number of celebrities. This homey restaurant has earned its place in the hearts of everyone who's ever visited.
They have been consistently serving delicious food with outstanding service. Great place to take family and friends if they want to try a different kind of cuisine and a truly unique dining experience.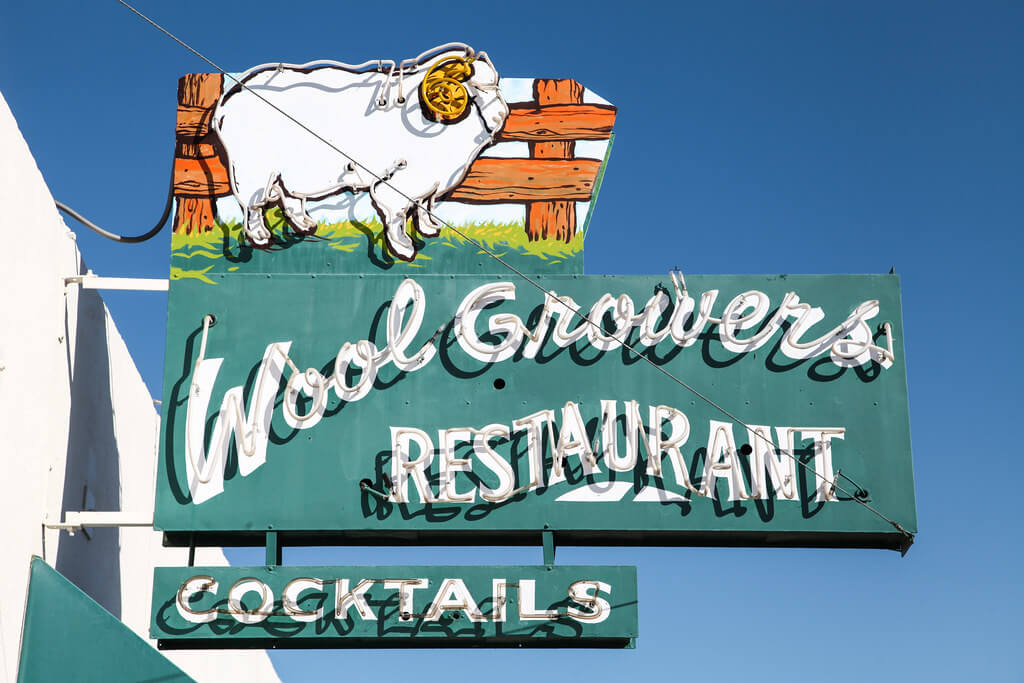 17. Weedpatch Camp
Weedpatch Camp, a "rescue camp" for distressed migrant workers, whom some disparagingly called "Okies," who had fled Dust Bowl during a drought.
Migrant workers came from places such as Oklahoma to work in California fields, and places such as Weedpatch Camp were built by the federal government as a response to the housing need.
Visit Weedpatch Camp to glimpse a sliver of what life must have been like as a migratory worker during the Dust Bowl, and revel in the strength of humanity.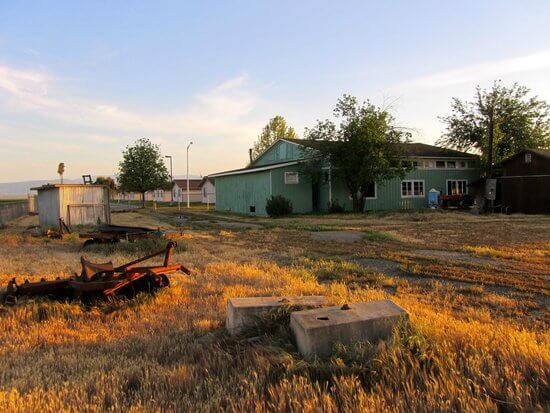 18. Skydive Taft
For over 20 years, Skydive Taft has been Los Angeles' premier skydiving facility. Taft is basically the country brother of Bako. It's an easy drive from the city.
Here, you can experience the best jumping weather in the state of California. Honestly, it's the best place to go for your first jump! You will be under the guidance of superbly professional and friendly instructors.
Now if you are thinking how does a person find falling 12,500 ft at 115 miles per hour entertaining? Let me tell you the thrill of free-falling thousands of feet is a feeling you will remember for the rest of your life. It isn't just entertaining, it's life-changing!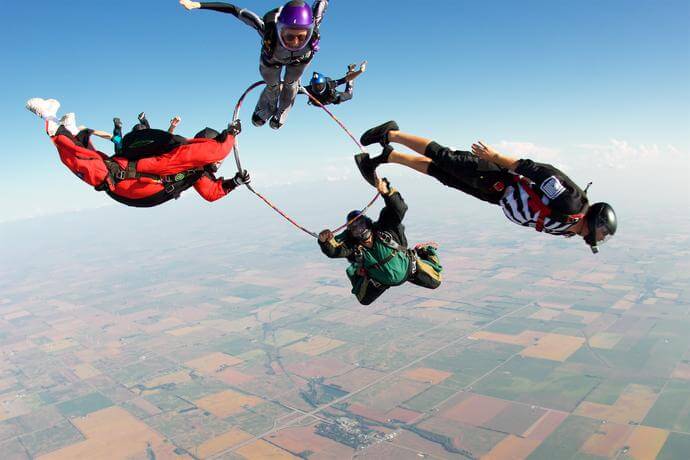 The level of excitement can't be fully explained, only experienced. The best part of the company is that they offer Sky Diving at a fair price. You would have to spend a lot more on this experience just about anywhere else in California.
During the briefing session at the jump facility, you and your skydiving instructor will rehearse a few different techniques that will ensure your safety and knowledge of how to jump properly.
The ground training session will also cover all methods of canopy control and safe landing actions. As soon as your instructor is confident that you are capable of jumping safely, it is time for the 15-minute flight to an altitude of 9,000ft.
After a brief training, you'll free fall with a professional instructor from over two miles above the Earth, reaching speeds over 120 miles an hour.
Even with all the insane emotion and excitement attached to skydiving, it is also an extremely safe and easy experience. Especially during a tandem skydive with one of our professional instructors who will make sure you have the experience of a lifetime! You can even have a video taken to relive the experience and share it with your friends.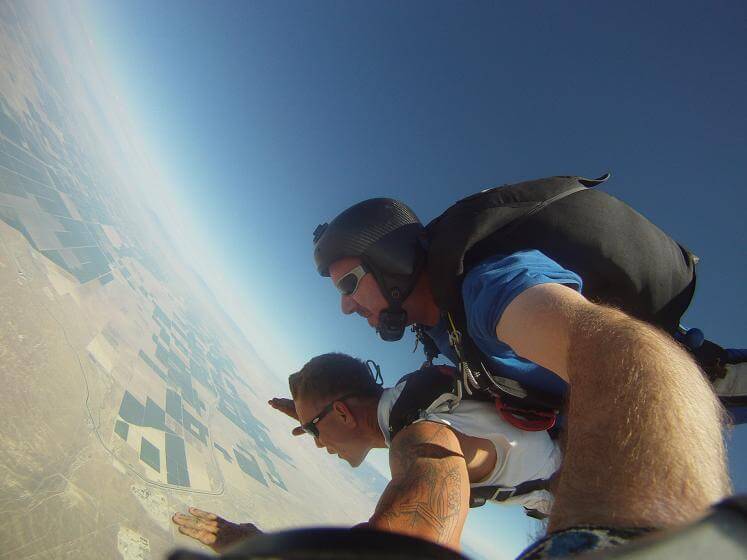 Best Place To Stay in Bakersfield
FAQ
Things To Do In Bakersfield At Night
Bakersfield comes alive at night, offering visitors all kinds of entertainment choices. You can dine, dance, relax, and have a good sip of beer. Sandrine, Tacos La Villa, El Taco Loco Truck are the places that will satisfy your late-night cravings.
If you want to enjoy late-night drinking with your amigos Temblor Brewing Company, Food, Board Games, The Nile Bar and Nightclub, Riley's Tavern, Krush Wine, Bar and Restaurant, The mint, Cielo 9 Bar these are the place you can go to enjoy a glass of anything and have a chilled out night.
Things To Do In Bakersfield Today
Read on to discover the top things to do in Bakersfield today, and head out the door for some excitement in California!
1. C.A.L.M. – California Living Museum.
2. Buena Vista Museum of Natural History & Science.
3. Kern Tamale Fest.
4. Kern County Museum.
5. Hart Memorial Park.
6. Talladega Nights.
7. Holiday Lights at C.A.L.M.
8. Bakersfield Halloween Town.
Things To Do In Bakersfield For Free
10 Free and cheap things to do in Bakersfield:
• Kroll Park
• Peacocks at Hart Park
• Kern River Parkway Trail
• Kern County Museum
• Crystal Palace and Museum in Bakersfield
• Central Park at Mill Creek
• Jastro Park
• Murray Family Farms
• Sam Lynn Ballpark
• McMurtrey Aquatic Center
Is Bakersfield Worth Visiting?
Bakersfield is the ninth-largest city in California and one that is growing at a staggering pace. If you are in Bakersfield and getting bored, you didn't do your homework correctly. Here's a link for you to things to do in Bakersfield to make your trip to Bakersfield worth it.
Basically, it seems to have the county fair, Highland games, a Greek Festival, a movie theatre, and some horse shows and indigenous people events. All these things make Bakersfield worth visiting.
There's an oil museum. The place is most famous for its country music. If you are a country lover like Buck Owen, then Buck Owens Crystal Palace is going to win your heart.
What Is Bakersfield Famous For?
Bakersfield is famous for being the home of country music singers Merle Haggard and Buck Owens, and has the nickname "the country music capital of the West Coast." Other than that Bakersfield is also famous for Kern River Golf Course, Hiking Trails, Zoos, River Rafting & Tubing, Nature & Wildlife Tours Bakersfield.
Secret Places in Bakersfield
We have compiled dozens of pearls, just for you all, some of these secret places maybe you've passed by a million times but never visited, others are completely unknown to most. And you are welcome!
• Mill Creek in Bakersfield
• Murray Family Farms Station
• Bakersfield Scuba
• Sky Diving in Taft
• Remington Hot Springs Preserve
• Beach Park
• Rush Air Sports
• Action Sports – Vertical Gym
• STARS MUSIC THEATRE
• Mercado Latino
• 7th Story Parking Lot – Wall St & H St
• The Empty Space Theatre
• Bakersfield Escape Room
Romantic Things To Do In Bakersfield
Looking for things to do in Bakersfield on a date? You need to make a good first impression, no matter how groomed and charismatic you are.
Top romantic tourist attraction in Bakersfield:
• Zoos & Aquariums. California Area Living Museum (CALM)
• Museums. Buck Owens' Crystal Palace.
• Romantic concerts. STARS MUSIC THEATRE
• Old school date night. Mercado Latino.
• Quality time with a view. 7th Story Parking Lot – Wall St & H St
• Good show. The Empty Space Theatre
• Sights & Landmarks. Murray farm.
• Concerts and night shows. Rabobank Arena, Theater & Convention Center.
• Concerts. The Gaslight Theatre & Music Hall.
Please let us know in a comment which place you visit in Bakersfield and which one you like or want to visit in the future. Other readers may get benefit from your information.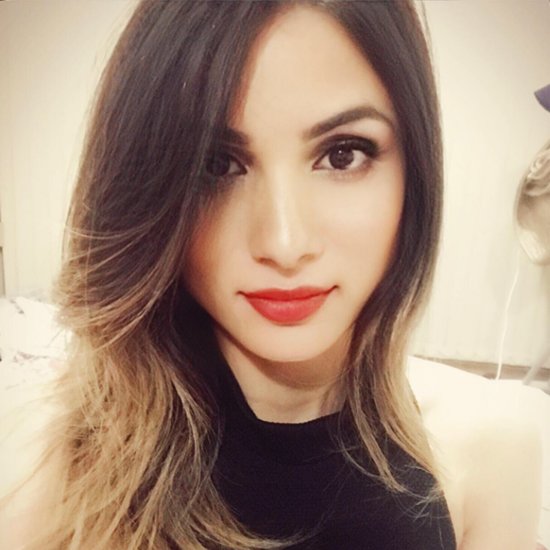 Hello, and welcome to Travel Crog, a site where I share my travel advice for your dream vacations. My name is Molly Martin, and I'm the founder and editor-in-chief of this site. I have a passion for travelling and exploring new destinations, and I want to inspire you to do the same. Six years ago, I left my job as an HR professional and embarked on a three-month trip around the world. It was an amazing experience that changed my life and perspective. Ever since then, I have been travelling as much as I can, and writing about the best things to do, see, and eat in every place I visit. Whether you're looking for a city break, a beach getaway, or a mountain adventure, I have something for you. Travel is not only fun, but also empowering and enriching. Join me on my journey and discover the world with Travel Crog. My motto is: "Life is short, travel more."