Planning your next Jersey Shore Vacation? You are at the right place.
Wildwood is the perfect place for a family vacation. It's like pandora's box, has something for everyone. Thrill-seekers will enjoy parasailing, jet skiing, while a homebody can just sit and relax with toes in the sand next to the Atlantic Ocean.
To make your visit to the heart of New Jersey memorable and super fun, we've listed down top 15 fun things to do in Wildwood NJ.
1. Wildwood Beach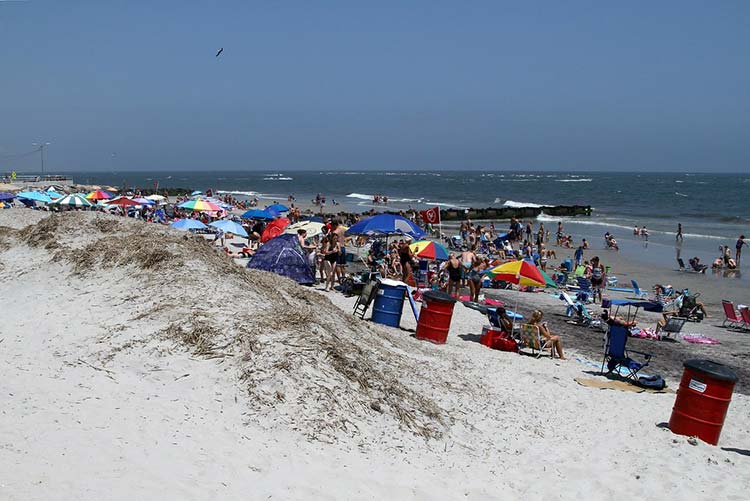 Tours & Things to do hand-picked by our insiders
This popular public attraction is located on the shores of the Atlantic Ocean and is part of the city's 5-mile long stretch of shore.
Whether you're visiting Wildwood for the first time or just want to take in some of the best the Jersey Shore has to offer, you'll find it here. This beloved strand offers sparkling waters, fine sands, and a family-friendly vibe that will captivate all visitors.
This is a great place to spend the entire day. You can enjoy classic beach activities, including sunbathing, swimming, and building sandcastles. You may also go boogie boarding, boating, and biking.
2. Splash Zone Water Park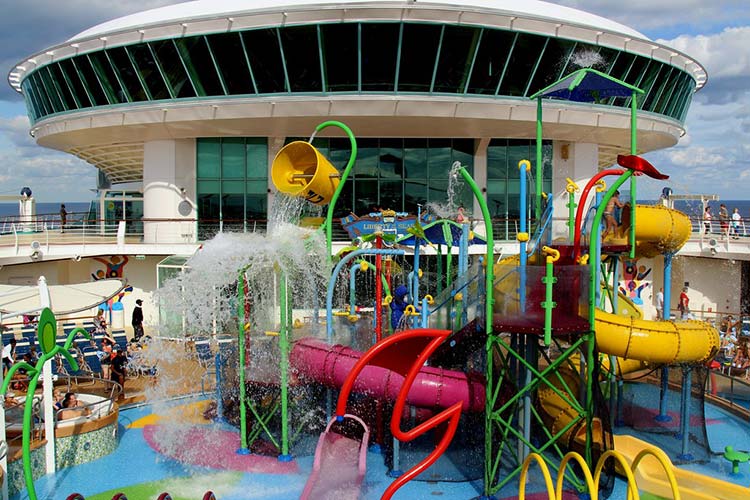 Wildwood has a lot of fun theme parks. This one is a real treat for all ages, with a number of exciting water slides and activities for the entire family. Take your whole family here and have a blast.
When you want to experience the thrill of an adrenaline rush, you can't go wrong with a ride in a raft. You'll be able to enjoy a refreshing dip in the cool waters and have fun splashing water all over yourself.
The ride here will get your blood pumping and you'll feel energized. You can also rent a cabana inside and enjoy the refreshing splash of cold water.
You will also have a great time at the pool party. The bar is attached to the cabanas and it's small and picturesque. Make sure you don't miss out on this one.
3. Breakfast in the sky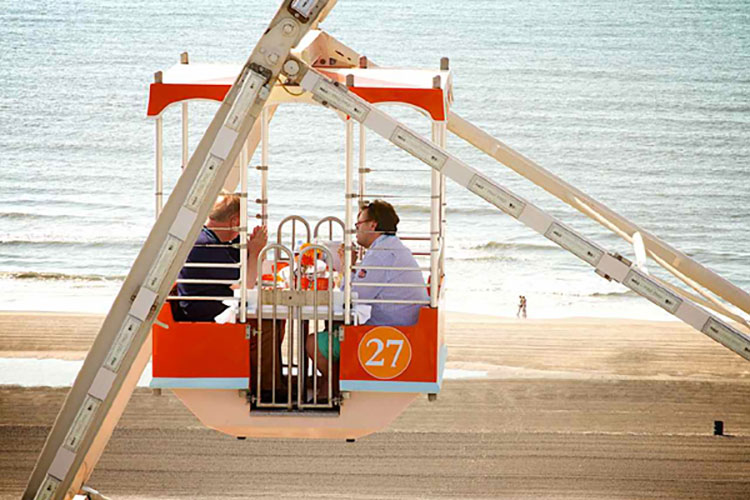 Imagine having breakfast in the sky, the best way to start your day is to have breakfast in the sky.
It's one of the most beautiful things you'll have ever experienced. You can go to many places that offer this kind of experience, but none compares to the Disney Dream.
Go early during sunrise, scrumptious breakfast, and enjoy the view at the same time.
4. Morey's Piers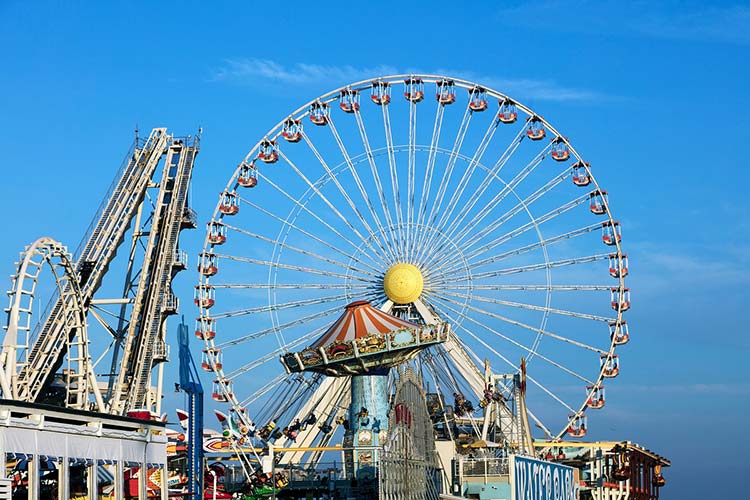 Morey's Piers has been owned and operated since 1969. It's the best exciting amusement park in the city. It offers more than 100 different rides and attractions, and also has two beachfront water parks.
At Moreys Pier you can enjoy a day of fun and relaxation in spacious cabanas. You can grab a bite to eat at each pier. There is something for everyone at Mariner's Landing. It's a giant, 156-foot tall Ferris wheel that opened in 1985.
The pier is a beautiful place to visit, and one of the coolest things you can do is have a breakfast picnic in the sky. On Sundays, Mondays, and Tuesdays from July 21st through August 20th, you'll get to enjoy this unique way to start your day.
You don't have to go to Disney World to experience the thrill of a rollercoaster. You can do that at your local adventure park where the Spring Shot is one of the most thrilling rides you will ever experience!
The Great Nor'easter roller coaster is the best one in Florida. It's 115 feet high, has a 95-foot drop, and reaches speeds up to 55 miles per hour.
AtmosFEAR is the third tallest rollercoaster in the world. It makes for a thrilling two-minute free fall at speeds of nearly 50 miles per hour, and has a vertical lift force of nearly three G's.
Ocean Oasis Water Park & Beach Club has many exciting water slides and attractions, including the 'Cliff Dive' which drops you 5 stories in three seconds.
The lazy river is a great place to relax with the kids. There are many fun activities for the children, including a playground and a pirate ship. The lazy river is located behind the Surfside Pier on 26th Street.
Raging Waters is a fun place for kids of all ages. It has two interactive children's play areas, with rope swings, speed slides, tube slides, and much more!
5. Wildwood Boardwalk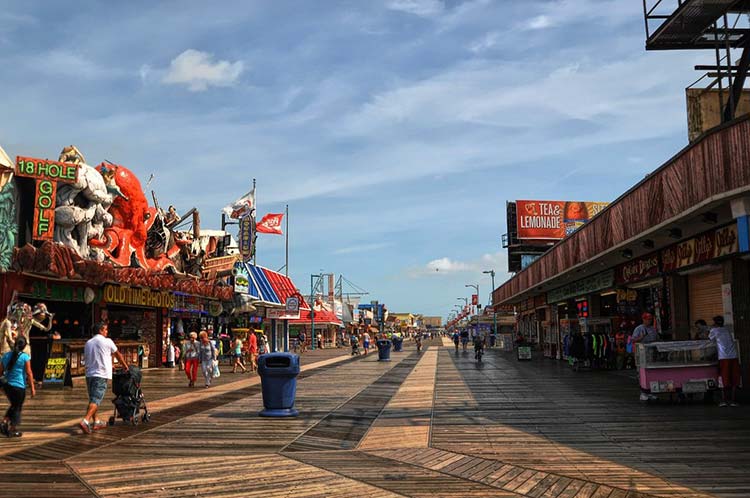 The Wildwood Boardwalk is an escape from the hustle and bustle of the rest of Wildwood. It's a wisp of fresh air, where you can have a few drinks, relax and enjoy the ocean breezes.
It's a beautiful place and offers a lot of entertainment. There are many rides you can go on, and a lot of eateries to eat at. You will see beachgoers hopping on the iconic trams going up and down the Wildwood boardwalk
Wildwood is not just about the Boardwalk. It's also a great place to visit for shopping, dining and other attractions.
Wildwood is a great place to visit. It's said to be the most happening place in the town. So, mark it as your first and foremost stop when you're in Wildwood.
6. Mini Golf in Darkness
We know you have questions. How will you play in the dark? Wildwood offers a dark mini golf session.
A unique place that will give you a chance to experience once in a lifetime. Dragon Lair Mini Golf is a place where you can play. It's exciting and you will enjoy every minute of it.
This is the only golf course in Wildwood that offers this kind of atmosphere. The prices are quite reasonable.
The glow adds a lot of excitement to the game. It's also a bit tricky to play in here because of the dark. Book a slot on your arrival and have fun.
7. Bike Rentals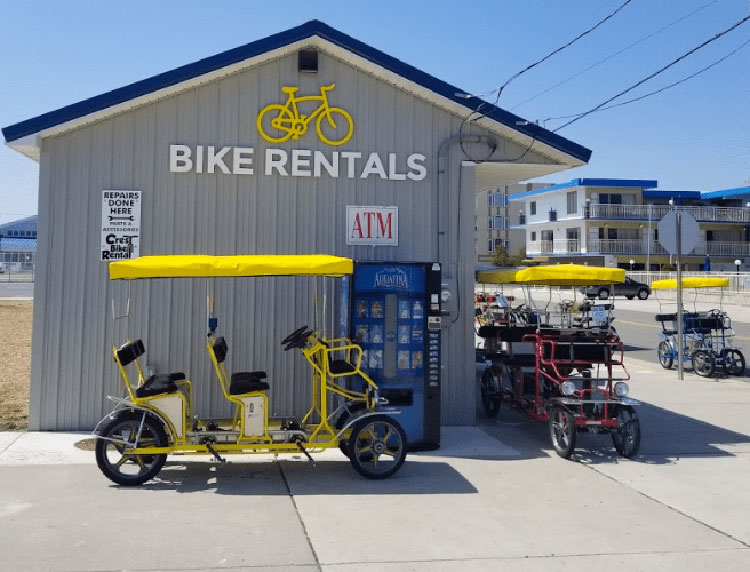 It's okay to ride your bike on the boardwalk as long as you don't ride it past 11:00 am during the week and 10:30 am on weekends.
There are several different bike paths that run throughout Wildwood. One of the longest is a 12-mile round trip path. You can start at the Wildwood Crest Dunes Bike Path ride all the way up onto the boardwalk and finish along the Mulberry Bike Path in North Wildwood.
There are many bike trails available for you to ride through the Wildwoods. You can bring your own bike or rent them from the local bike rental shops. The bike paths run along the beaches in Wildwood Crest from Rambler Road to Cresse Ave. where it meets the Wildwoods Boardwalk.
8. Sunset at Wildwood Crest Lake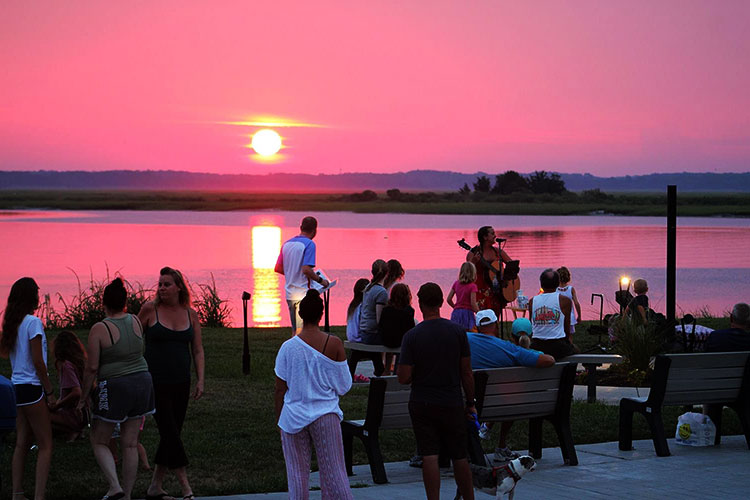 This spot is only known for its spectacular sunset views. It is a must-visit for everyone who loves sunsets. On Thursday night, you can catch live acoustic music show. Artists perform  beautiful songs to celebrate the sunsets.
This place is great for photos. It's usually the last rays of sunlight that fill the sky with this beautiful glow. It's a beautiful time to visit this place. During the sunset hours, you can watch the magic happen. Take your camera and capture this amazing aura.
Digital cameras cannot capture the beauty, but your eyes will remember this as a memory for the rest of your life. Make sure you don't miss the perfect moment.
9. Cape May County Park & Zoo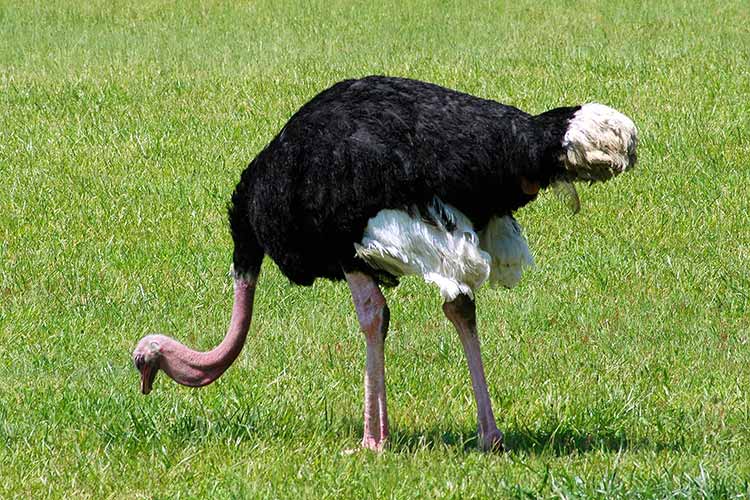 The Cape May County Park & Zoo is FREE and opens all year round. It's a great place to visit if you are looking for something fun to do. It is also great for animal lovers.
They have lions, black bears, bald eagles, monkeys, cheetahs, giraffes, zebra, and red pandas to name a few. You can visit the park and take a day trip to see the animals. There are also animal experiences and guided tours to experience.
You can book giraffe, otter, reptile, primate, camel, and aviary encounters! With the encounters, you'll get to see the animals in their personal habitats and learn about their behaviors and how the staff takes care of the animals.
You'll get the chance to get up close and personal with the animals.
10. Seaport Aquarium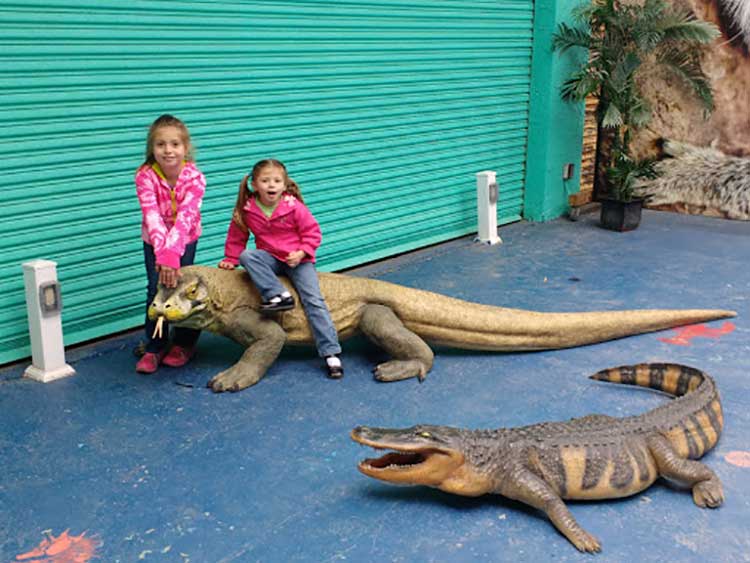 It's a fun rainy day activity for the whole family. The friendly staff at the Seaport Aquarium are happy to answer questions and give you facts and information about the different species and their history.
You can play with the fish, touch the sharks and stingrays, and feed the turtles and the fish at the Seaport Aquarium.
The Naval Air Station Wildwood Aviation Museum is located at the Cape May Airport, in Hangar #1. It contains a variety of different aircraft, engines, exhibits, and interactive displays.
The Museum is an 'educational' hands-on activity that invites the entire family to 'travel back in time to the 1940s.
12. Cape May Lighthouse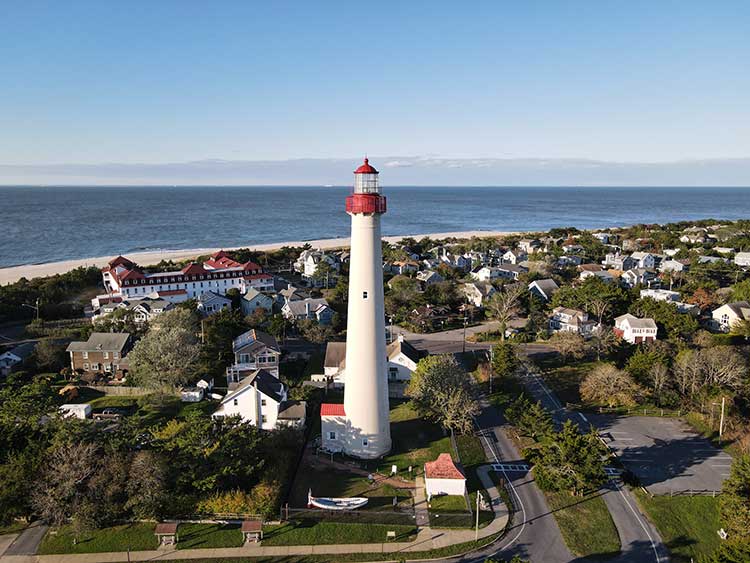 There are three lighthouses in Cape May, all of which have been operating since before the Civil War. Cape May Point is the southernmost point of New Jersey, and these three lighthouses are a major tourist draw. The Cape May Lighthouse is one of the oldest lighthouses in the United States. It was built in 1859, but it wasn't fully operational until today, more than 3.5 million visitors climb the 217 steps to the top of the tower!
The tower is taller than 157 feet. At the top, you can view as far as your eye can see over the Atlantic Ocean. This is a great place to visit if you want to take in the views of the Atlantic Ocean, Delaware Bay, and the Delaware River. You can also climb to the top of the tower.
13. Dark Star Pirate Cruises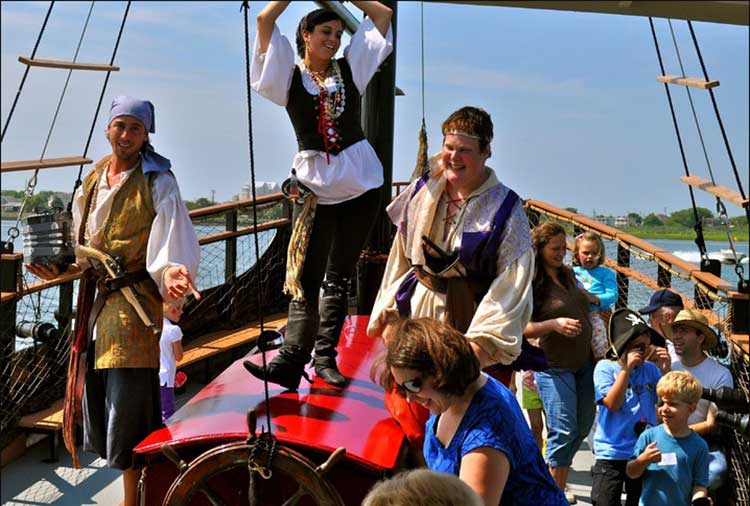 We have been in the cruise business for over twenty years and we know what it takes to run a successful business. We have a proven track record and we are committed to providing you with the best service and lowest prices.
The Dark Star Pirate Cruise is a new addition to the Starlight Fleet Deep Sea Fishing & Dolphin-Whale Watching Center. They have a 50-foot modern-day pirate ship and it's a real Pirates theme.
There are so many things to do, see and experience at the Dark Star Pirate Cruises. You can get your face painted, explore a treasure hunt, have a water cannon battle, and hear stories from back in the day.
You can also enjoy a day of offshore fishing or dolphin and whale watching. The Starlight Fleet offers several different charter packages to choose from.
14. Hereford Inlet Lighthouse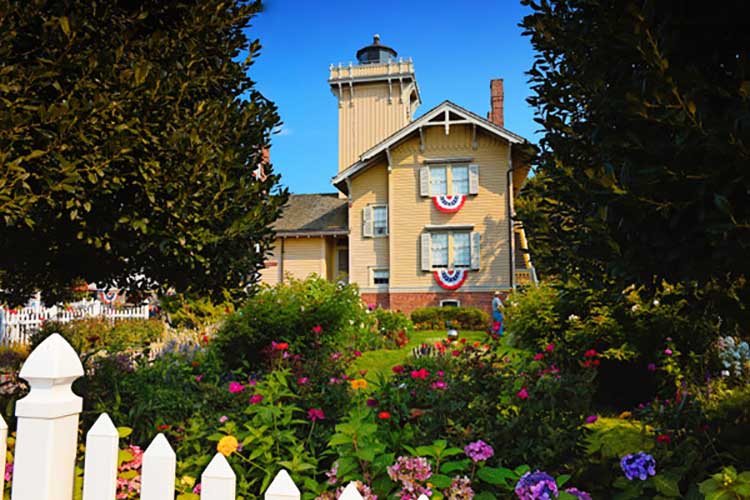 Built-in the 1870s, the Hereford Inlet Lighthouse is a beautiful structure, and its view is far more appealing than its construction. It's a navigational aid to coast guards even today.
This place is near the beach, so you can peacefully listen to the waves as they approach. From the top of the lighthouse, you'll see the scenery is fantastic. You can also go hiking in the area and enjoy the view of the ocean from above the lighthouse.
The sea seems beautiful, and it compliments the sky. This old Victorian building looks so beautiful that I'd love to visit it and admire the view and atmosphere at the same time.
The lighthouse is open to the public from approximately 10 AM-5 PM. It is beautifully restored, and the surrounding garden is a great place to relax.
15. Get the taste of The Legendary Lime Ricky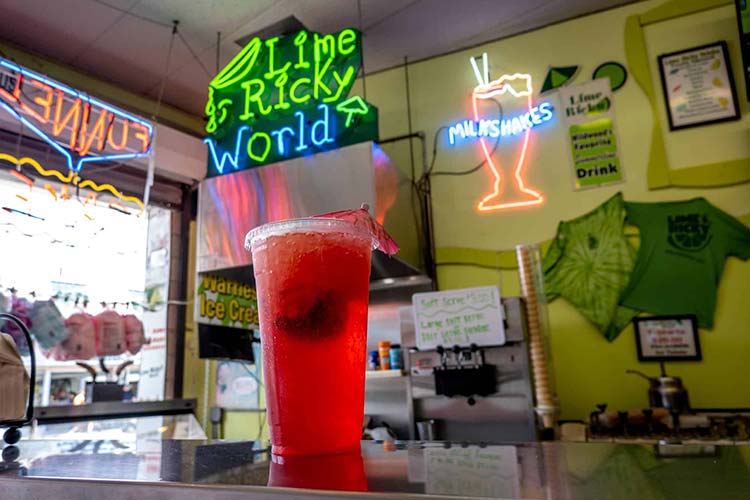 One of the most famous drinks in the entire Wildwood is Lime Ricky. It is a summertime drink, but it is available all year round.
If you're looking for a place to eat in the city, try them. Their food is fresh and they make it right at the time you order. They don't promote frozen food. All of the items on their menu are healthy and hygienic.
And there are video games for kids, so you can enjoy snacks and entertainment all at once.
It will be fun for the kids. They'll get to make a lot of money and eat ice cream and snacks.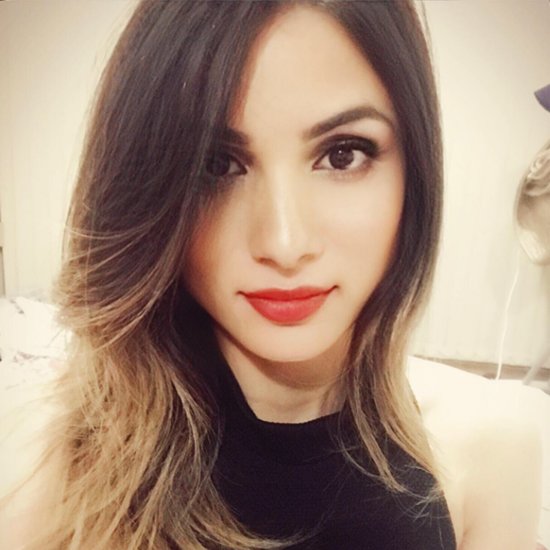 Hello, and welcome to Travel Crog, a site where I share my travel advice for your dream vacations. My name is Molly Martin, and I'm the founder and editor-in-chief of this site. I have a passion for travelling and exploring new destinations, and I want to inspire you to do the same. Six years ago, I left my job as an HR professional and embarked on a three-month trip around the world. It was an amazing experience that changed my life and perspective. Ever since then, I have been travelling as much as I can, and writing about the best things to do, see, and eat in every place I visit. Whether you're looking for a city break, a beach getaway, or a mountain adventure, I have something for you. Travel is not only fun, but also empowering and enriching. Join me on my journey and discover the world with Travel Crog. My motto is: "Life is short, travel more."