Things To Do In Marco Island
Marco Island is called the most developed island in the whole of Florida. The most attractive thing is its climate change and proximity. The visitors can enjoy the beautiful wildlife and excellent views of nature.
It's the largest and the most developed island among Florida's ten thousand islands. There are beautiful resorts and places where the visitors can go fishing and boating.
There are parks few miles away from the island. That apart, beautiful places are nicely decorated for the visitor to just come and enjoy the excellent views of nature. Below we are going to describe several tourist spots located on Marco Island.
Marco Island is a barrier island in the Gulf of Mexico off Southwest Florida, linked to the mainland by bridges south of the city of Naples. It's home to resort hotels, beaches, marinas, and golf courses, as well as a network of inland waterways. A long, sandy beach covers most of the west coast, with resort hotels in the south. Tigertail Beach Park has a tidal lagoon, popular for kayaking and paddleboarding. Source: Google.
Elevation: 10′
Weather: 73°F (23°C), Wind NW at 12 mph (19 km/h), 81% Humidity
Population: 17,930 (2018)
Area: 24.66 mi² (12.16 mi² Land / 12.51 mi² Water)
Local time: Wednesday 3:27 PM
1. Tigertail Beach
Tigertail Beach is located in a remote area of Florida, surrounded by mangrove forests. It is one of the most beautiful wild beaches you will ever find in Florida. The beach will promise you a few moments of adventure. Even though the beach is not well known outside of the local area.
There are many playgrounds and you can also enjoy the beautiful scenario and can see different kinds of birds. Fiddler crabs are also a prime attraction of this beach.
There are different types of fishes in the upper layer of the water. You will find snail and seashells that most of the visitors love to collect.
Phone: (239) 252-4000
2. Marco Island Historical Museum
Marco Island Historical Museum is one of the most remarkable and influential placements in North America. It displays the extincted history of Calusa Indians and brings their vanished history to life.
The museum contains a huge amount of information about the Calusa Indians and their civilization that was a great source of knowledge for history lovers. Not just for visiting, but the students of history can also visit the museum and take their necessary information about the historical civilization.
That apart, the spot also contains information about the history of Marco Island and how it developed over the past few years.
Address: 180 S Heathwood Dr, Marco Island, FL 34145
Top things to do near me, beaches, cruises, underrated tourist attractions downtown, parks near me, travel blog, attractions, places near me right now, things to do see me, vacations, resorts near me, open now, tonight, breakfast near me, affordable rental, kids activities near me, family weekend breaks, mountains, campgrounds near me: Weekend Getaways, From Key West, From Nashville, ND, OK, Small Town, AZ, MI, FL.
3. Caxambas Pass
Caxambas Pass Park is easy to access to ten thousand sea beaches in the Gulf of Mexico. You can be a proud visitor to the most beautiful Gulf in the world. A park is a small place inside the beach.
Unlike other beaches, it is located just beside the town. The shore comes and falls in from of the sand just beside the buildings.
The beach seems like a beautiful scenario just like a movie scene. You can enjoy being a para, maybe with friends or maybe alone. Don't worry there will be a professional trainer to help you out.
4. Frank E. Mackle Community Park
Basically, the park is a perfect place for the kids but the adult people will also find it excellent to come and visit the decorated park. Sometimes the older couples also visit the park to spend a little bit of time alone.
The park is decorated with a swimming pool and picnic spots. Numerous statues are also built to increase the attraction of the visitors.
On one side of the park, you can see hills that make the beauty far more superior. The park also contains resorts and resting places. It's not bad to have a cup of tea standing on the balcony of the resort then the sun is setting into the horizon.
Address: 1361 Andalusia Terrace, Marco Island, FL 34145
5. Tigertail Beach Paddleboard, Kayak & Beach Rentals
A great example of a white sand beach. Every day you will see young boys and girls are sea skating on the beach. The seashells of different colors have increased the charm of the place.
Sleeping in the warm white sand feels like you are a step closer to nature. You can hire a boat that is kept on a line. When the sun goes down to the horizon the beauty of the beach increases more.
Another most interesting thing about the beach is the long-necked flamingo. These are often seen on the beach no matter which the season is. Moreover, you will always find company there as the beach always holds visitors throughout the year.
Address: 480 Hernando Dr, Marco Island, FL 34145

6. Canine Cove Dog Park
Wao. This is the sound a dog lover will make visiting this place. Canine Cove Dog Park is just an amazing place for the dogs. You find almost every kind of dog breeds in this Park.
The dogs are taken care of just perfectly fine and there are well fed. All these dogs have good behavior and they have friendly attitude any people can reach towards them and they have a very playful mentality. It is a great place for the kids as they can find this dog is a great friend.
It is not sure if the dogs can be taken for adaptation, But anyone can visit the place any time to spend a little bit of free time with the best pet in the world.
Address: 1361 Andalusia Terrace, Marco Island, FL 34145
7. Marco Island Jet Ski Tours and Rentals
One of the best places for a jet ski tour. If you are a tourist and love to visit places related to beaches and water, this is for you. Take your friend or family to add a dimension to your entertainment.
Every year a lot of new married couples come here to enjoy their honeymoon. Also, people love to do photography here. If you are lucky you may meet some dolphins even though they can't be seen very often. That apart, you can have a race in a jet ski.
You can't imagine how beautiful the spot looks when there is a sunset. The place is worth visiting. If you have some time on your vacation, don't hesitate to pay a visit to this beautiful place.
Phone: (239) 888-2488
You are reading "Fun Things to Do on Marco Island, Florida this Weekend with Family" Back to Top or More places to see near me today, what to do, weekend trips
8. Otter Mound Preserve
If you love hiking with your friends or want to spend your vacation on an adventure, this is an ideal choice for you. Otter Mound Preserve has a huge collection of animals. Wait! they are not captive, they are open. So you can get a taste of savannah.
Animal lovers and researchers should definitely pay a visit to this place to increase their knowledge about animals. Just imagine you are walking with a bunch of friends through a road, there are forests on both sides. Having goosebumps right?
You will be charmed by watching the variety of birds here. They seem like came from heaven. The place is preserving the fossils of dead and extinct animals since it was created.
Address: 1831 Addison Ct, Marco Island, FL 34145
9. Winterberry Park
This place just looks like a piece of heaven on the earth. There are thousands of different species of winterberry trees. That aside the place has amazing playgrounds where you can play rugby, soccer, and some other sports.
Maybe you can also light a fire in the collected wood and have a picnic by taking permission from the local authority. There are a winterberry farm and event center.
Resting place and resort are available. You will get everything you need to enjoy the tour in this winterberry park.
Address: 1400 Winterberry Dr, Marco Island, FL 34145
10. Marco Beach
Marco beach is one of the ten thousand beaches of The Gulf of Mexico. It is called the door of  The Gulf of Mexico. The sand of the beach is while and the water is crystal clear. A great place for the honeymoon spot of camping.
The beach is located just beside the town and palm trees are sideways in a row. You cant help avoiding the beautiful looks of this spot if you are a beach lover.
Unlike the other beaches, Marco beach does not contain too many visitors around the year. But you cant judge its beauty by the number of visitors.
Marco Island, FL 34145
11. San Marco Catholic Church
San Marco Catholic Church was a piece of art of architecture in the 9th century. The church was fully refurbished in the 19th century. An excellent beauty to be called, the construction contains different design in its full design.
The church beautifully designed from the inside. Cristian marriages and prayers are regularly held in this church. Many people from different places come to just visit the church as an excellent wonder of construction.
Address: 851 San Marco Rd, Marco Island, FL 34145
Phone: (239) 394-5181
12. Caxambas Boat Park
Caxambas Boat Park is another place that represents the characteristics of Florida. The park is located in Marco Beach. Just another addition of entertainment.
The park has great value to the boat lovers and also the ones that love speedboat races. You can hire speedboats at the cheapest rate and if you go. Enjoy your ride.
Spending time in the boat during sunset is a special feeling that you must take at least once in your life.
Address: 909 Collier Ct, Marco Island, FL 34145
13. Family Church Marco
Family Church Marco was constructed in 2008. An excellent beauty to be called, the construction contains different design in its full design. The actual location of this church is in the west part of Marco Island.
The church beautifully designed from the inside. Cristian marriages and prayers are regularly held in this church. Many people from different places come to just visit the church as an excellent wonder of construction.
Address: 1450 Winterberry Dr, Marco Island, FL 34145
You are reading "Best Things to Do on Marco Island, Florida" Back to Top.
14. Cape Romano Dome House
Cape Romano Dome House is located on Cape Romano Island. The dome was built in 1981 in the south part of Marco Island. This is considered to be the most visited place on Marco Island.
Holding the charm and historical value together this place is an outstanding tourist place for tour lovers and for the ones who love an adventure.
You can also get to the dome house by boat that will add a new dimension to your visit.
Day trips from, solo destinations, vacation spots for seniors, guided vacations, essential facts, pictures, bar, what is open near me, lighthouse, shores, waterparks, state park, good places, top 10 state park, prayer, vegan, food around me, indoor pools, hike, black sand beach: Best Places to See Manatees in Florida, Lexington, Lehi, Florida Family Vacations, Family Resorts in Florida, San Marcos, Jacksonville Restaurants, Sarasota, Florida Beaches, Brownsville, Gdansk, Milwaukie, Jacksonville Beach, Santa Barbara, Somers Point, Hollywood, Nebraska City, Asbury Park.
15. Cape Romano Island
Cape Romano island is located in the south of Marco Island. The main attraction of the island is the Dome House. It was built in 1981. Millions of people visit the place every year for its eye-catching beauty.
The island is included among the ten thousand islands of Florida. The island looks more beautiful when it is viewed during the sunset. Just imaging you are standing in the white dome in the middle of an island and watching the setting sun disappearing into the horizon, just like a dream right?
The
place is worth visiting
and the best season to visit is in the summer. Don't hesitate to choose it as your next vacation plan.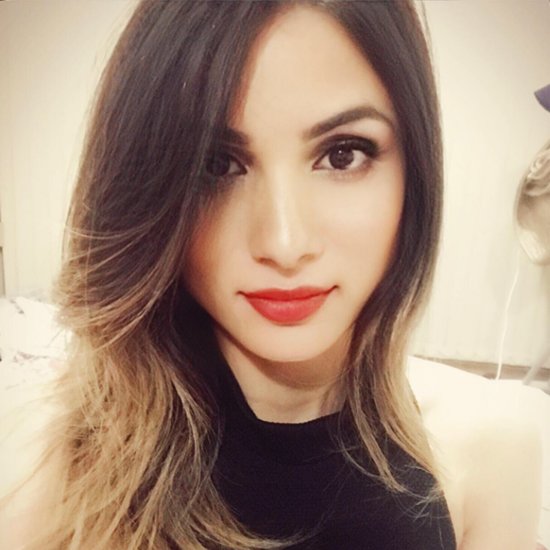 Hello, I am Molly Martin. I am from California and have been working in a company that manages money for wealthy people for the past 6 years and decided to leave my job because it wasn't doing anything for me other than making me feel stuck. So now after going on a trip around the world that made me feel empowered and coming back things weren't as they used to be at work or anywhere else so I want to change everything again. I left my job six years ago because I wanted to do something for myself and then went on a 3 month trip around the world which not only helped me realize how much more there was out there but also made me feel empowered because it was different than what everyone else does!