Things To Do In Marco Island
Marco Island is called the most developed island in the whole of Florida. The most attractive thing is its climate change and proximity. The visitors can enjoy the beautiful wildlife and excellent views of nature.
It is located at the southern end of Florida's Paradise Coast and is the largest of the swarming Ten Thousand Islands.
It's the largest and the most developed island among Florida's ten thousand islands. There are beautiful resorts and places where the visitors can go fishing and boating.
Tours & Things to do hand-picked by our insiders
There are parks few miles away from the island. That apart, beautiful places are nicely decorated for the visitor to just come and enjoy the excellent views of nature. Below we are going to describe several tourist spots located on Marco Island.
Marco Island is a barrier island in the Gulf of Mexico off Southwest Florida, linked to the mainland by bridges south of the city of Naples.
It's home to resort hotels, beaches, marinas, and golf courses, as well as a network of inland waterways. A long, sandy beach covers most of the west coast, with resort hotels in the south.
Tigertail Beach Park has a tidal lagoon, popular for kayaking and paddleboarding.  Source: Google.
Elevation: 10′
Weather: 73°F (23°C), Wind NW at 12 mph (19 km/h), 81% Humidity
Population: 17,930 (2018)
Area: 24.66 mi² (12.16 mi² Land / 12.51 mi² Water)
Local time: Wednesday 3:27 PM
Looking for the top Marco Island things to do?
Here's the list of Best Things To Do on Marco Island.
1. Tigertail Beach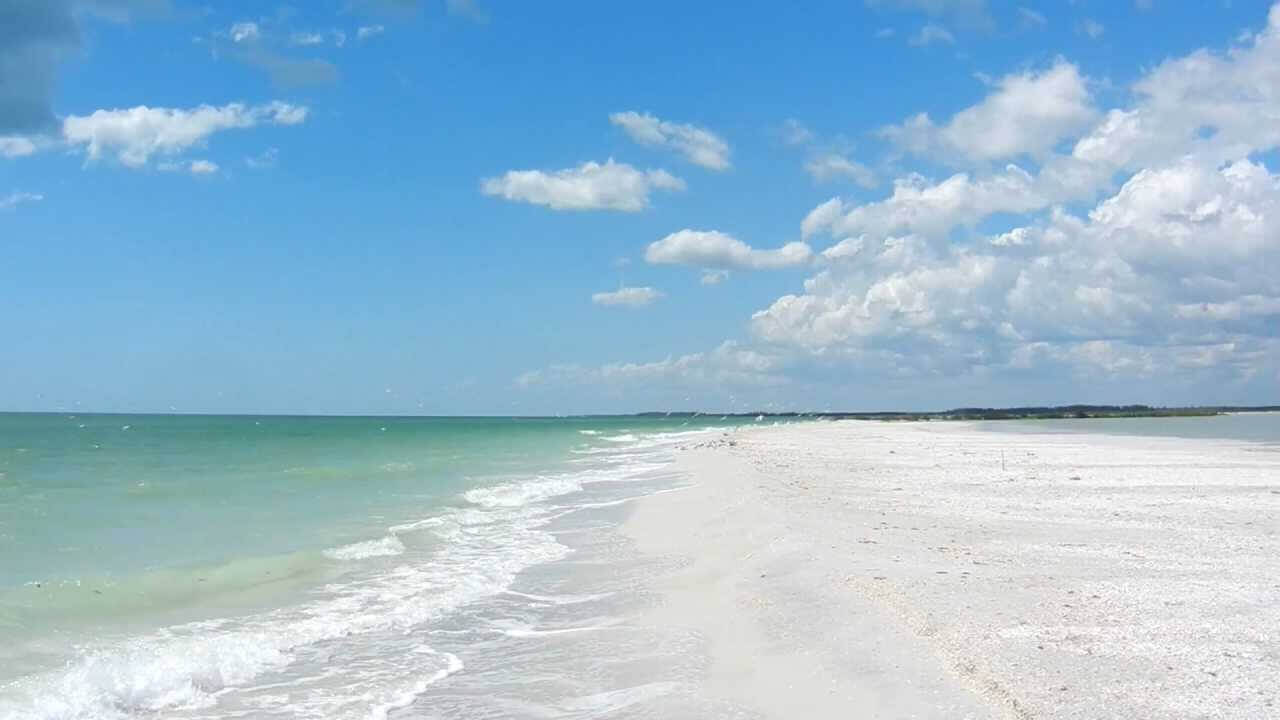 Tigertail Beach is located in a remote area of Florida, surrounded by mangrove forests. It is one of the most beautiful wild beaches you will ever find in Florida. The beach will promise you a few moments of adventure. Even though the beach is not well known outside of the local area.
There are many playgrounds and you can also enjoy the beautiful scenario and can see different kinds of birds. Fiddler crabs are also a prime attraction of this beach.
There are different types of fishes in the upper layer of the water. You will find snail and seashells that most of the visitors love to collect.
Phone: (239) 252-4000
2. Marco Island Historical Museum
Marco Island Historical Museum is one of the most remarkable and influential placements in North America. It displays the extincted history of Calusa Indians and brings their vanished history to life.
The museum contains a huge amount of information about the Calusa Indians and their civilization that was a great source of knowledge for history lovers. Not just for visiting, but the students of history can also visit the museum and take their necessary information about the historical civilization.
That apart, the spot also contains information about the history of Marco Island and how it developed over the past few years.
Address: 180 S Heathwood Dr, Marco Island, FL 34145
Top things to do near me, beaches, cruises, underrated tourist attractions downtown, parks near me, travel blog, attractions, places near me right now, things to do see me, vacations, resorts near me, open now, tonight, breakfast near me, affordable rental, kids activities near me, family weekend breaks, mountains, campgrounds near me: Weekend Getaways, From Key West, From Nashville, ND, OK, Small Town, AZ, MI, FL.
3. Caxambas Pass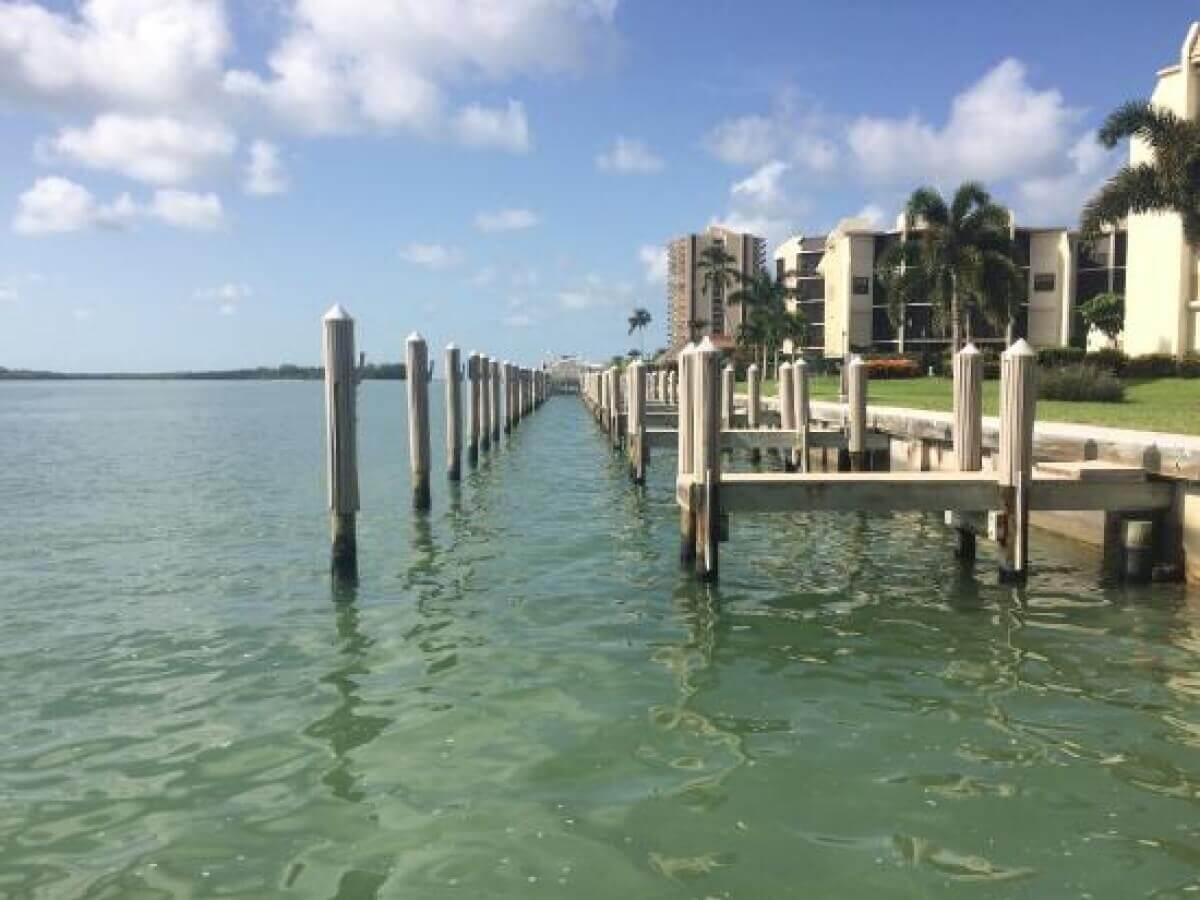 Caxambas Pass Park is easy to access to ten thousand sea beaches in the Gulf of Mexico. You can be a proud visitor to the most beautiful Gulf in the world. A park is a small place inside the beach.
Unlike other beaches, it is located just beside the town. The shore comes and falls in from of the sand just beside the buildings.
The beach seems like a beautiful scenario just like a movie scene. You can enjoy being a para, maybe with friends or maybe alone. Don't worry there will be a professional trainer to help you out.
4. Frank E. Mackle Community Park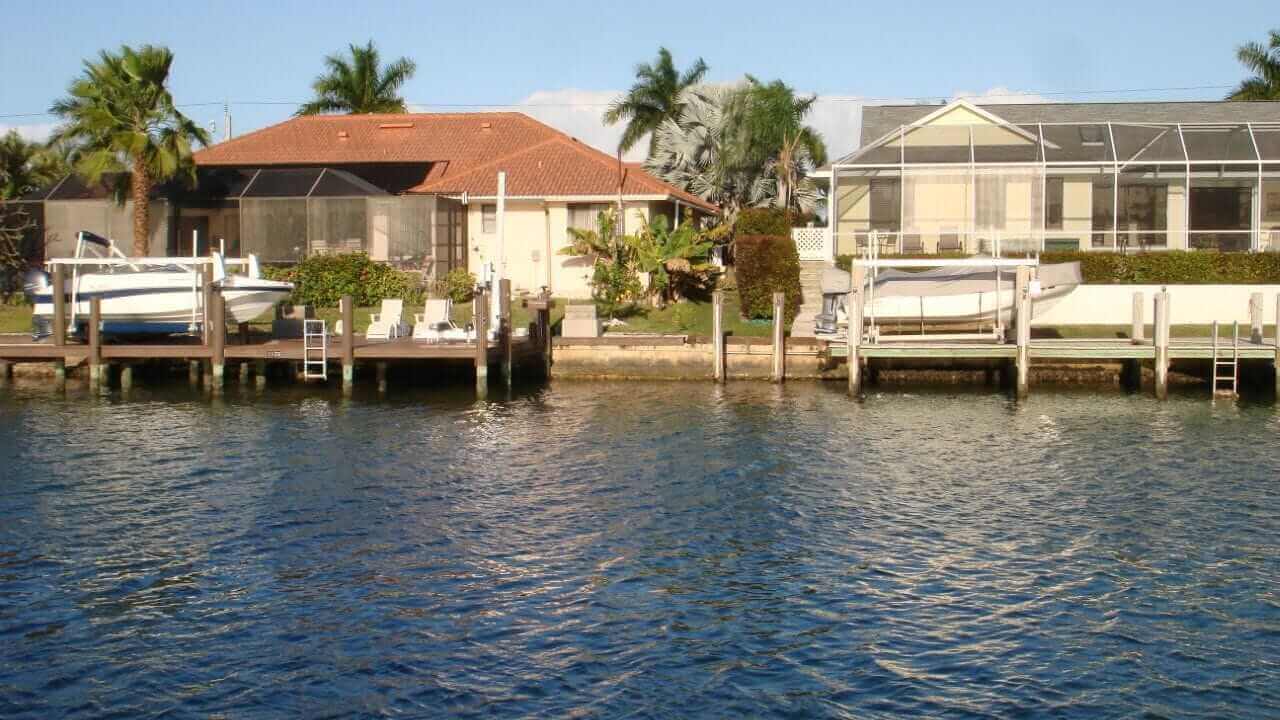 If you're looking for some free things to do in Marco Island, head to the Frank E. Mackle Park.
Basically, the park is a perfect place for the kids but the adult people will also find it excellent to come and visit the decorated park. Sometimes the older couples also visit the park to spend a little bit of time alone.
The park is decorated with a swimming pool and picnic spots. Numerous statues are also built to increase the attraction of the visitors.
On one side of the park, you can see hills that make the beauty far more superior. The park also contains resorts and resting places. It's not bad to have a cup of tea standing on the balcony of the resort then the sun is setting into the horizon.
Address: 1361 Andalusia Terrace, Marco Island, FL 34145
5. Tigertail Beach Paddleboard, Kayak & Beach Rentals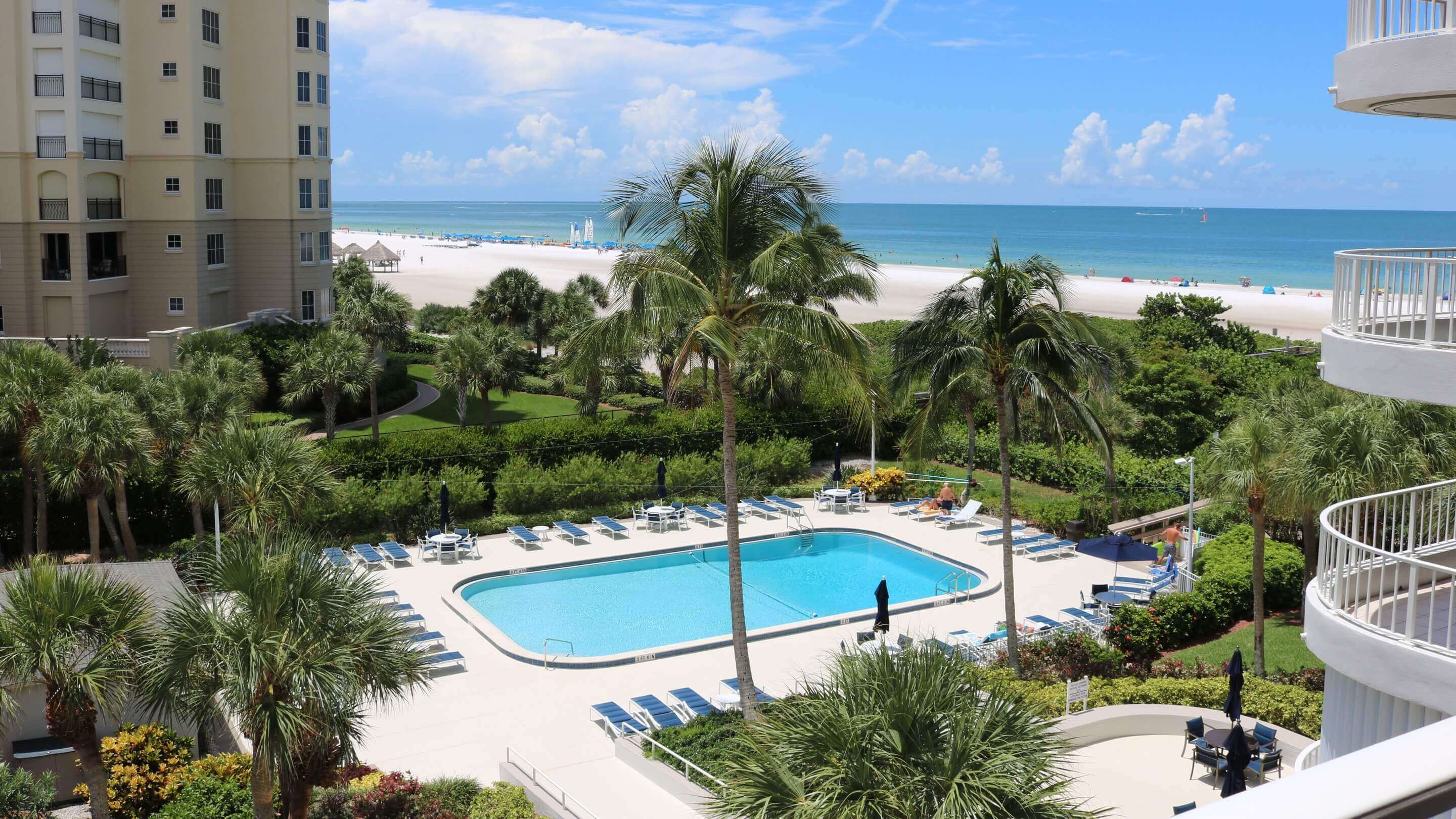 A great example of a white sand beach. Every day you will see young boys and girls are sea skating on the beach. The seashells of different colors have increased the charm of the place.
Sleeping in the warm white sand feels like you are a step closer to nature. You can hire a boat that is kept on a line. When the sun goes down to the horizon the beauty of the beach increases more.
Another most interesting thing about the beach is the long-necked flamingo. These are often seen on the beach no matter which the season is. Moreover, you will always find company there as the beach always holds visitors throughout the year.
Address: 480 Hernando Dr, Marco Island, FL 34145

6. Keewaydin Island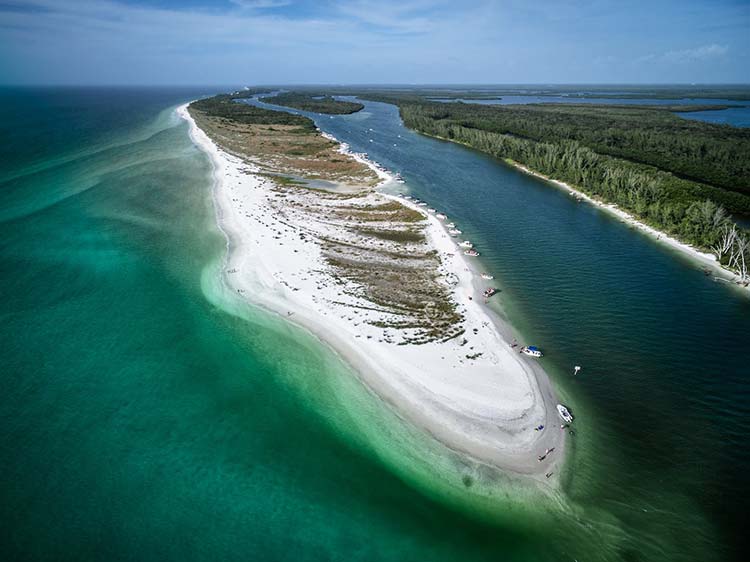 If you are looking for things to do in Macro Island this weekend, go for a mini trip to Keewaydin Island.
Near Marco Island, Keewaydin Island is one of the top places to visit in Florida.
It's just off the coast of Naples but is nothing short of idyllic, overflowing with all kinds of species and plants.
Loggerhead turtles, white-tailed deer, gopher tortoises, iguanas, bobcats, and wild boar are among the animals you'll witness!
Keewaydin Island is a barrier island with only dirt roads, no cars, and no bridges.
This results in an extraordinarily well-preserved, untouched natural wonderland.
You'll need to take a boat to get here, but most people think it's worth it!
The island's 8-mile-long stretch of white sand is a wonderful, relaxing hideaway.
Address: FL, United States
7. Marco Island Jet Ski Tours and Rentals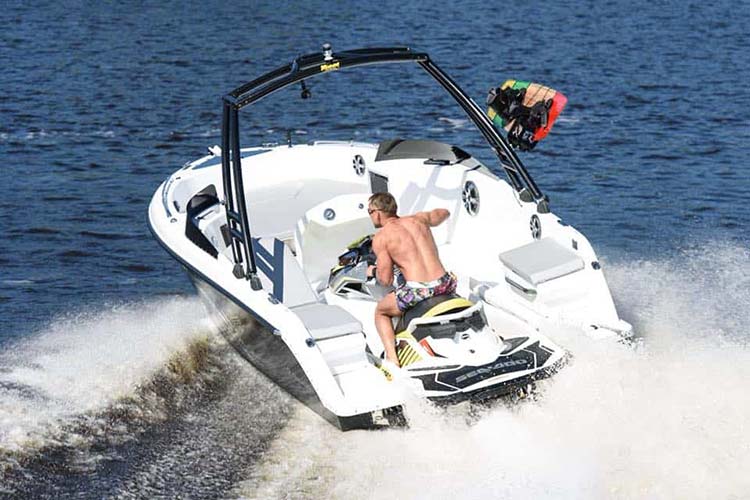 One of the best places for a jet ski tour. If you are a tourist and love to visit places related to beaches and water, this is for you. Take your friend or family to add a dimension to your entertainment.
Marco Island water sports are the 'must-do things'! From eco-trips with dolphins and manatees to wave runners, parasailing, and boat cruises, there's something for everyone. Have a good time in the water today.
Every year a lot of new married couples come here to enjoy their honeymoon. Also, people love to do photography here. If you are lucky you may meet some dolphins even though they can't be seen very often. That apart, you can have a race in a jet ski.
You can't imagine how beautiful the spot looks when there is a sunset. The place is worth visiting. If you have some time on your vacation, don't hesitate to pay a visit to this beautiful place.
Phone: (239) 888-2488
You are reading "Fun Things to Do on Marco Island, Florida this Weekend with Family" Back to Top or More places to see near me today, what to do, weekend trips
8. Otter Mound Preserve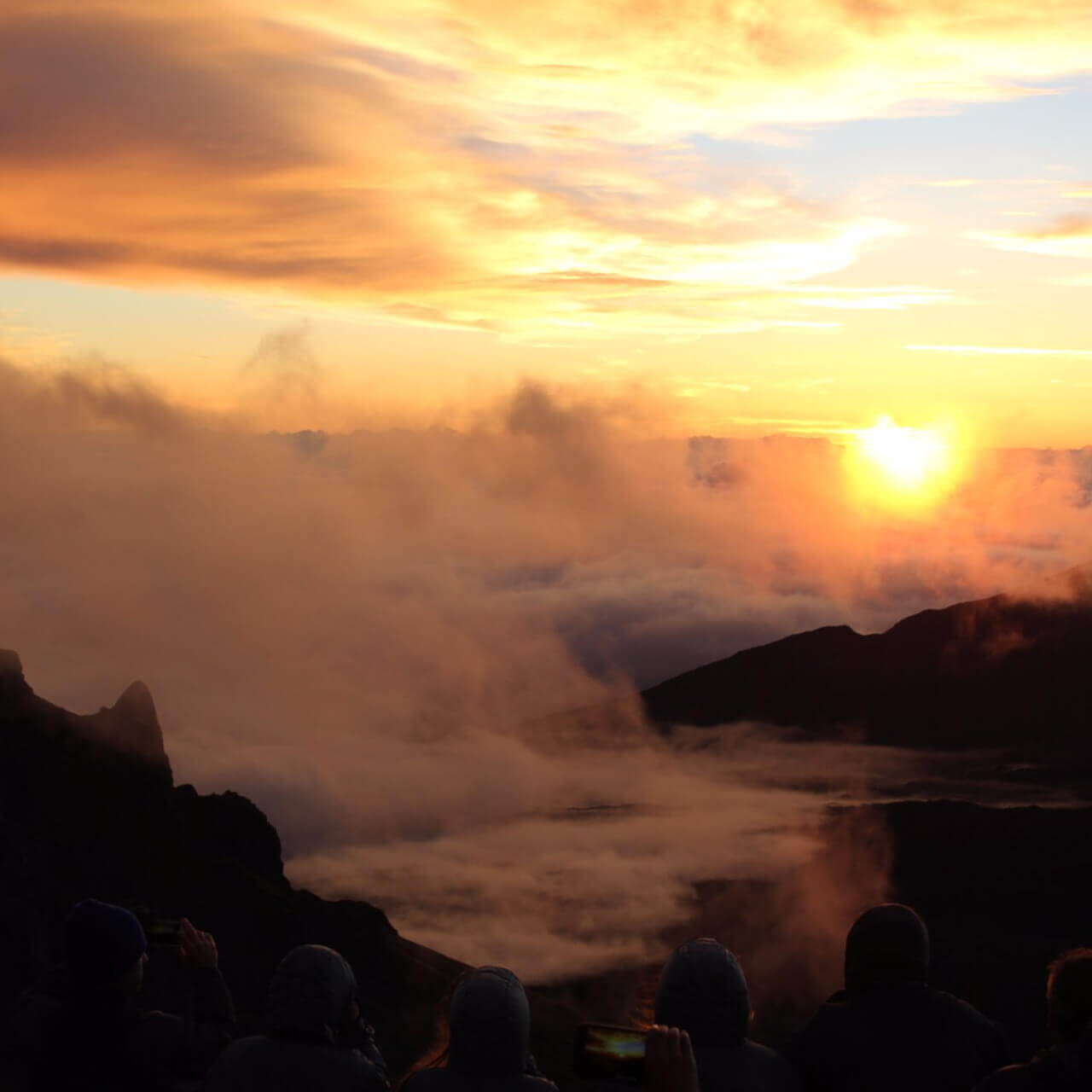 If you love hiking with your friends or want to spend your vacation on an adventure, this is an ideal choice for you. Otter Mound Preserve has a huge collection of animals. Wait! they are not captive, they are open. So you can get a taste of savannah.
Animal lovers and researchers should definitely pay a visit to this place to increase their knowledge about animals. Just imagine you are walking with a bunch of friends through a road, there are forests on both sides. Having goosebumps right?
You will be charmed by watching the variety of birds here. They seem like came from heaven. The place is preserving the fossils of dead and extinct animals since it was created.
Address: 1831 Addison Ct, Marco Island, FL 34145
9. The Marco Island Center for the Arts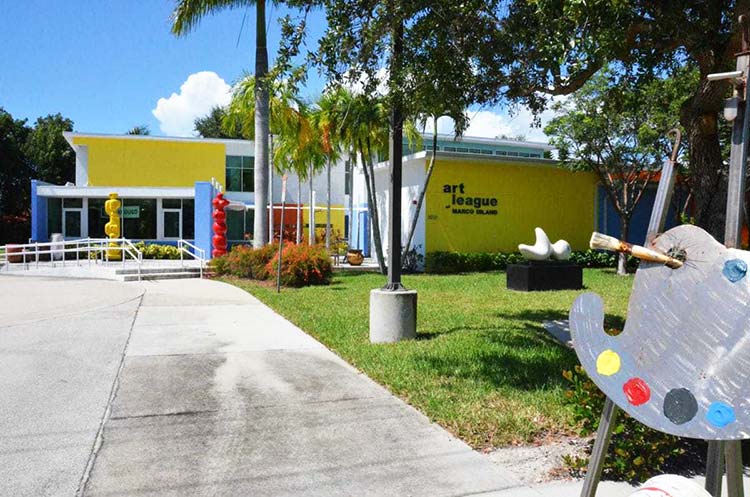 The Marco Island Center for the Arts has plenty of attractions for the whole family to enjoy.
The local art section features work by Florida's regional and local artists. In several masterpieces, the state's brilliant, vibrant flair comes to life.
The beautiful attractiveness of the seaside and the gleam of the sun influence local art, which is noted for colorful, natural subjects.
For those looking for something to do, the Marco Island Center for the Arts presents a popular and interesting film series.
Art classes are also available for persons of all ages. For individuals interested in meeting the artists, there are artist receptions.
Monthly exhibits, music events, live entertainment, and guest speakers add to the diversity of the museum's offerings.
Address: 1010 Winterberry Dr, Marco Island, FL 34145, United States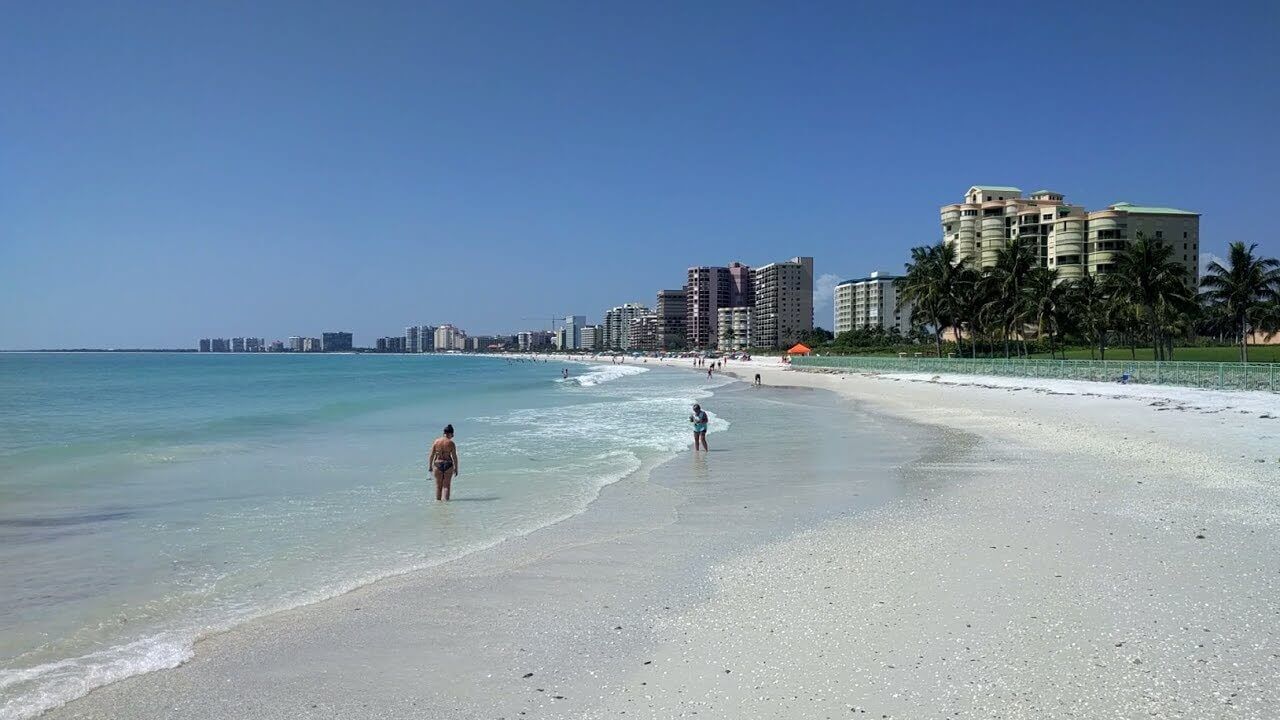 Marco beach is one of the ten thousand beaches of The Gulf of Mexico. It is called the door of  The Gulf of Mexico. The sand of the beach is while and the water is crystal clear. A great place for the honeymoon spot of camping.
The beach is located just beside the town and palm trees are sideways in a row. You cant help avoiding the beautiful looks of this spot if you are a beach lover.
Unlike the other beaches, Marco beach does not contain too many visitors around the year. But you cant judge its beauty by the number of visitors.
Marco Island, FL 34145
11. San Marco Catholic Church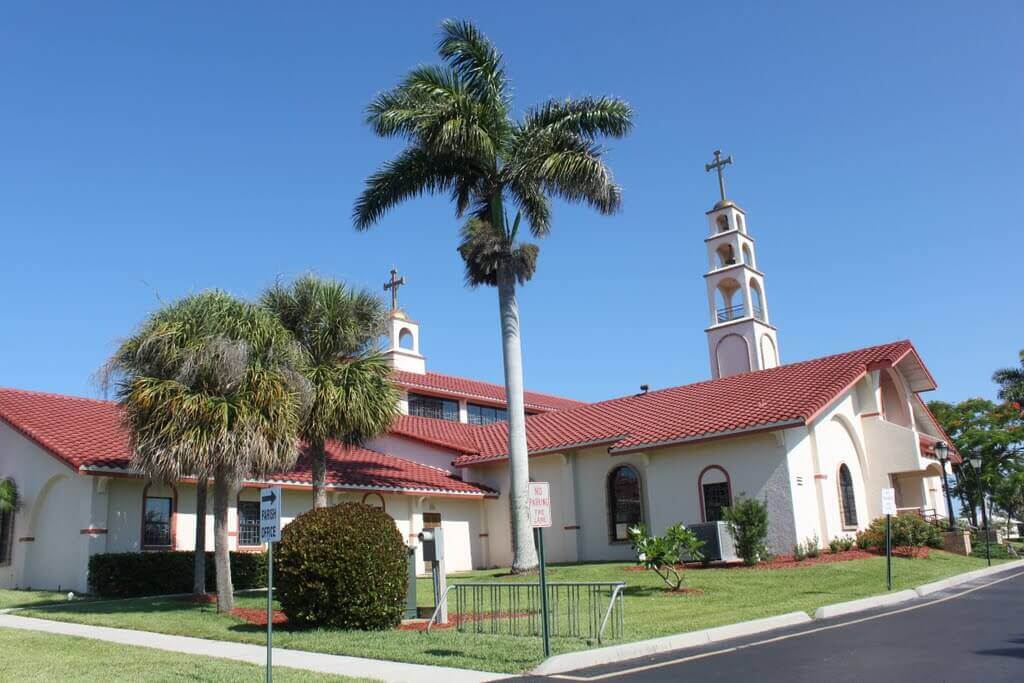 San Marco Catholic Church was a piece of art of architecture in the 9th century. The church was fully refurbished in the 19th century. An excellent beauty to be called, the construction contains different design in its full design.
The church beautifully designed from the inside. Cristian marriages and prayers are regularly held in this church. Many people from different places come to just visit the church as an excellent wonder of construction.
Address: 851 San Marco Rd, Marco Island, FL 34145
Phone: (239) 394-5181
12. The Briggs Nature Center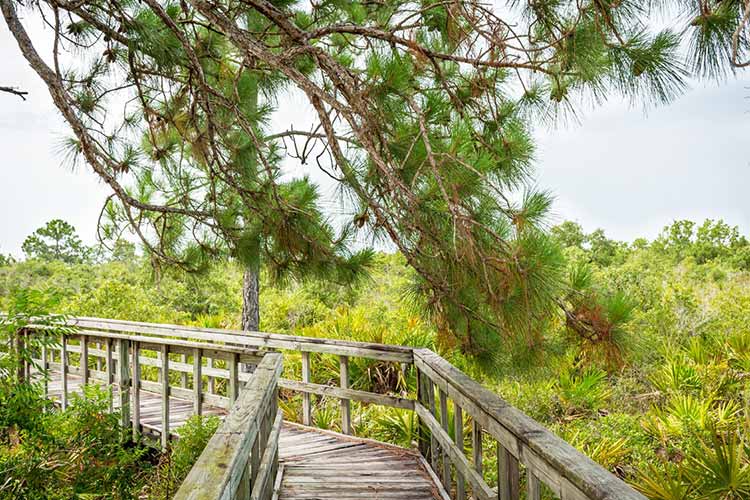 The Briggs Nature Center is located near Marco Island in Naples.
It's one of the most entertaining tourist attractions for nature fans, and probably one of the nice spots in America, for those willing to venture farther into Florida.
The Rookery Bay National Estuarine Research Reserve encompasses the center. That reserve is in charge of breeding and hatching a variety of animals.
The Briggs Nature Center features three miles of trails and welcomes dogs as long as they are on a leash.
Each track is gorgeous and isolated, providing a terrific exploration experience for hikers and wildlife viewers alike.
The half-mile boardwalk is quite popular! Along the journey, you might spot woodpeckers, river otters, bald eagles, hawks, bobcats, and snakes.
Address: 401 Shell Island Rd, Marco Island, FL 34113, United States
13. Marco Island Brewery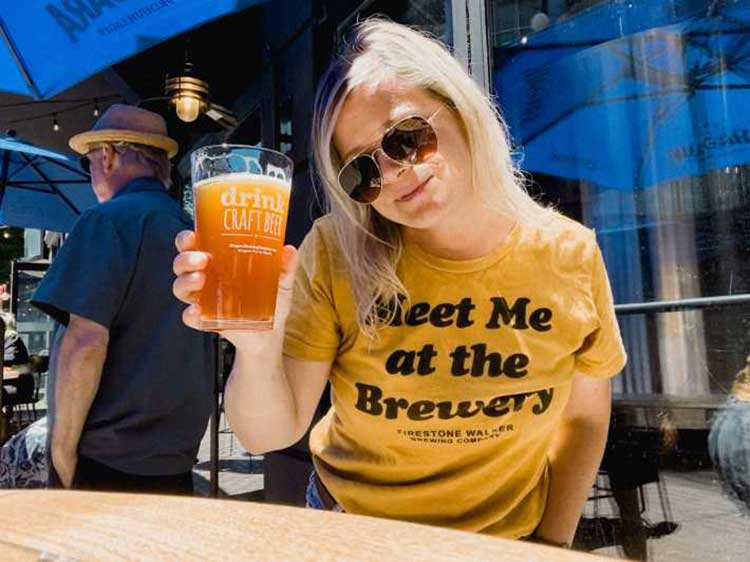 Marco Island Brewery sits on North Collier Boulevard, where it has become a favorite among locals and tourists alike.
It's a great spot for couples (or single adults!) who enjoy a good craft beer and fun, creative pub grub.
The relaxing, small-scale brewhouse and operation serves over 40 beer varieties from across the globe.
Marco Island Brewery makes three house brews.
There's the Tigertail Red Ale, Rock IPA, and Pelican Pilsner, all offering quintessential Florida vibes.
It also serves some seafood alongside the usual sandwiches, pizzas, and burgers. If you want a more elegant meal, you should try their eggplant Caprese!
This brewery doubles as the island's biggest sports bar, which makes it one of its lively points of interest.
Within the restaurant area, there are 40 different HD TVs for sports broadcasts!
Address: 1089 N Collier Blvd, Marco Island, FL 34145, United States
You are reading "Best Things to Do on Marco Island, Florida" Back to Top.
14. Cape Romano Dome House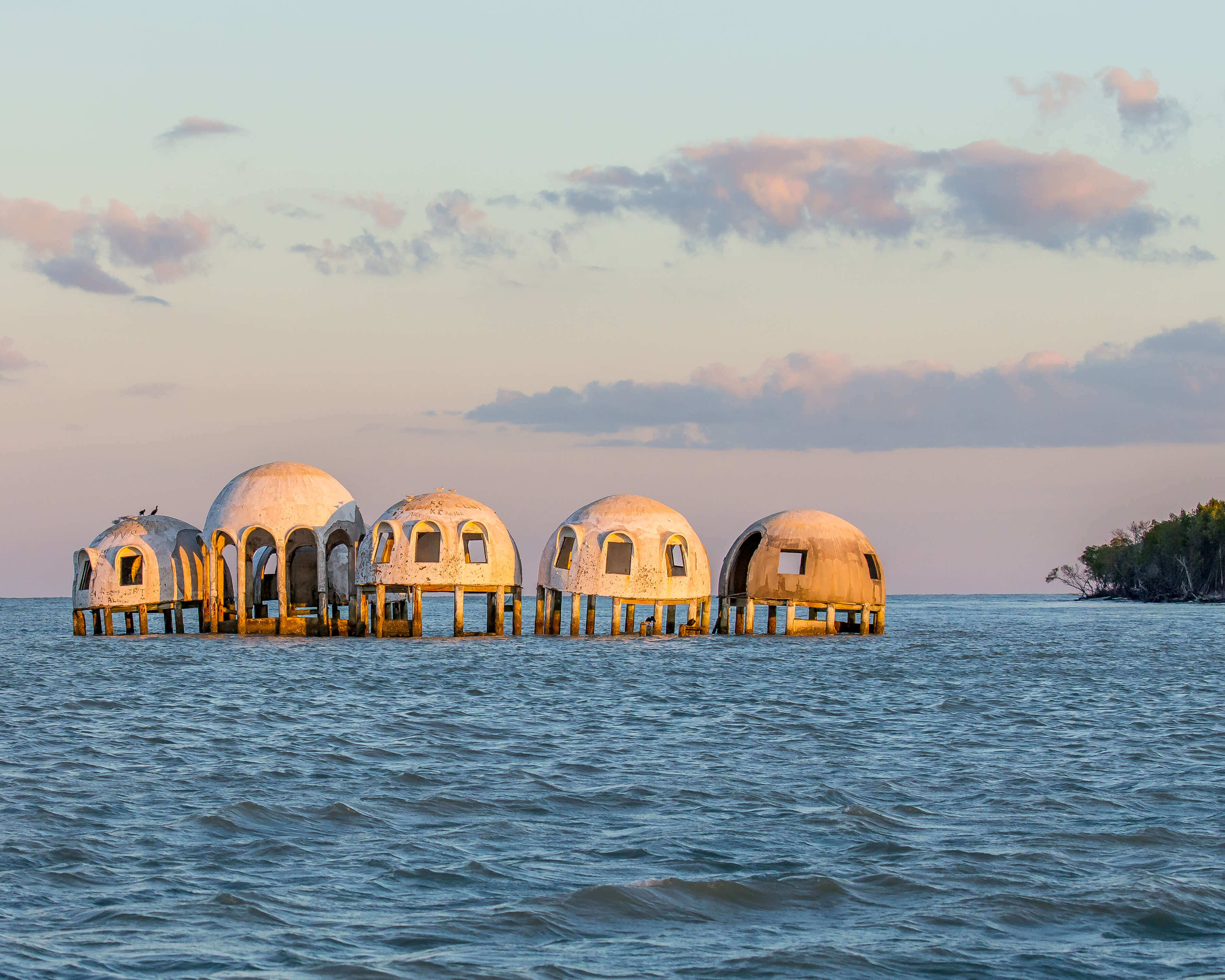 Cape Romano Dome House is located on Cape Romano Island. The dome was built in 1981 in the south part of Marco Island. This is considered to be the most visited place on Marco Island.
Holding the charm and historical value together this place is an outstanding tourist place for tour lovers and for the ones who love an adventure.
You can also get to the dome house by boat that will add a new dimension to your visit.
Day trips from, solo destinations, vacation spots for seniors, guided vacations, essential facts, pictures, bar, what is open near me, lighthouse, shores, waterparks, state park, good places, top 10 state park, prayer, vegan, food around me, indoor pools, hike, black sand beach: Best Places to See Manatees in Florida, Lexington, Lehi, Florida Family Vacations, Family Resorts in Florida, San Marcos, Jacksonville Restaurants, Sarasota, Florida Beaches, Brownsville, Gdansk, Milwaukie, Jacksonville Beach, Santa Barbara, Somers Point, Hollywood, Nebraska City, Asbury Park.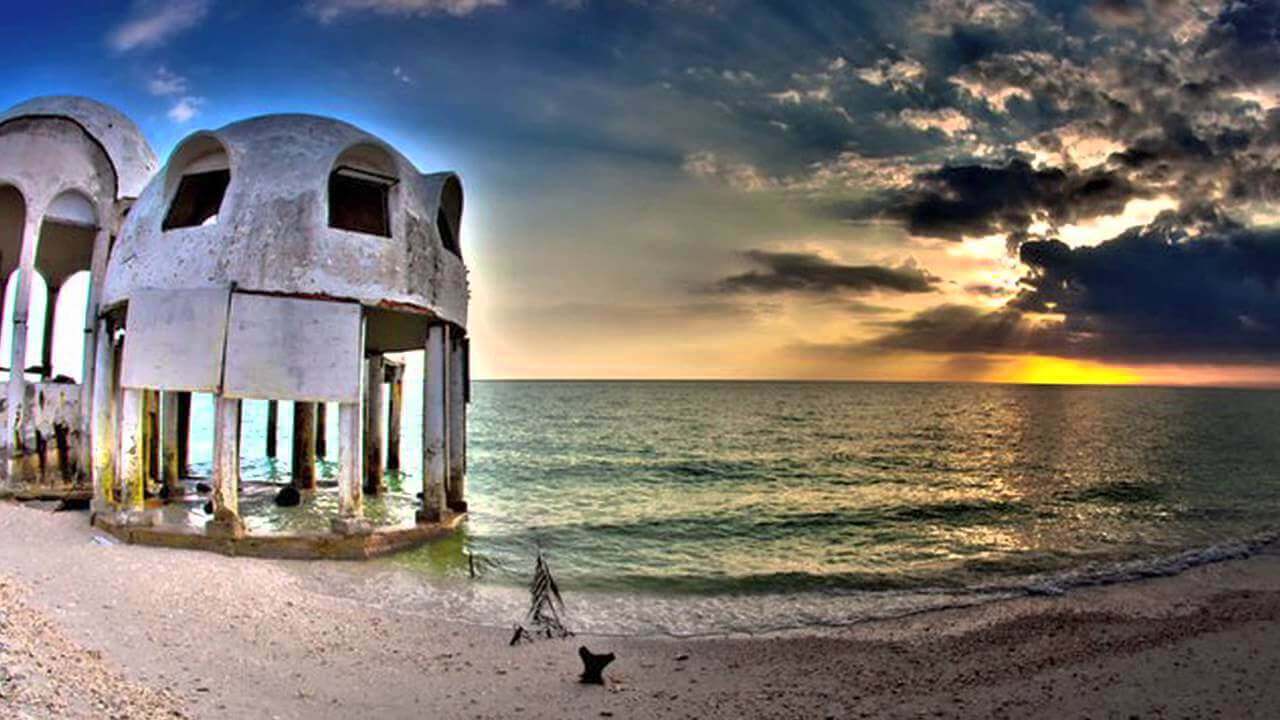 Cape Romano island is located in the south of Marco Island. The main attraction of the island is the Dome House. It was built in 1981. Millions of people visit the place every year for its eye-catching beauty.
The island is included among the ten thousand islands of Florida. The island looks more beautiful when it is viewed during the sunset. Just imaging you are standing in the white dome in the middle of an island and watching the setting sun disappearing into the horizon, just like a dream right?
The
place is worth visiting
and the best season to visit is in the summer. Don't hesitate to choose it as your next vacation plan.
16. Ten Thousand Islands National Wildlife Refuge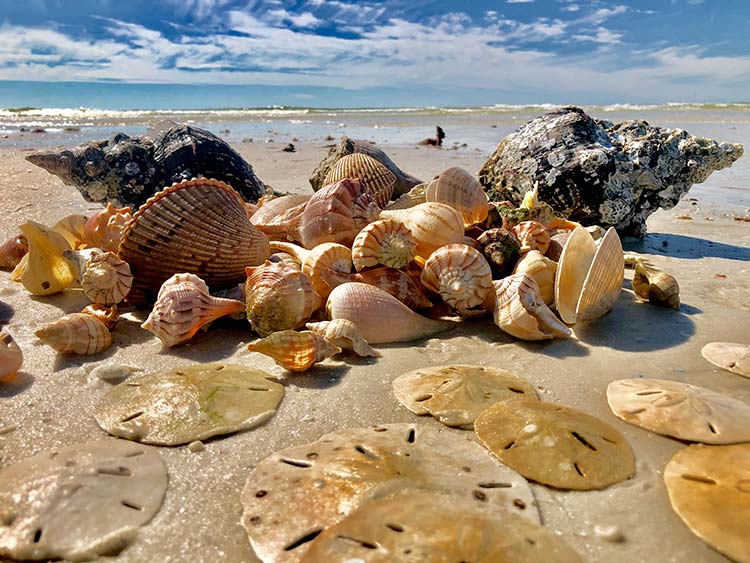 It is one of the most stunning tourist destinations for nature lovers and outdoor enthusiasts, covering 35,000 acres.
The refuge is mostly made up of mangrove habitats, with labyrinths of channels, marshes, beaches, and bays thrown in for good measure.
The Ten Thousand Islands National Wildlife Refuge is home to a diverse range of animals, including endangered species.
That is why birding and animal watching are so popular in this area!
Manatees, sea turtles, Atlantic loggerhead turtles, river otters, bottlenose dolphins, green sea turtles, and other wildlife can be seen. There are about 200 different fish and bird species to see as well!
Cormorants, egrets, ospreys, and herons are among the birds you might spot. At the Ten Thousand Islands National Wildlife Refuge, land-based trips are limited.
The Tamiami Trail is a simple one-mile trail. Hikers prefer the Marsh Trail, which is 2.2 miles long and leads to a two-story observation tower.
Within the park grounds, you can also hunt (and fish). If you have access to a boat, you can camp for free on one of the refuge's islands.
Don't forget to see the Ten Thousand Islands National Wildlife Refuge's beaches. Panther Key and Whitehorse are fantastic places to camp!
On the plus side, there are plenty of water-based activities to choose from!
To avoid getting lost, it is recommended that first-timers boat or paddle with a guide.
You are welcome to bring your own boat inside. There are guided kayak and canoe tours available, as well as eco-tours to see dolphins and powerboat tours for birders and wildlife watchers.
If you're interested, there are also authorized Everglades National Park trips available!
Address: FL 34114, United States
17. The Marco Island Princess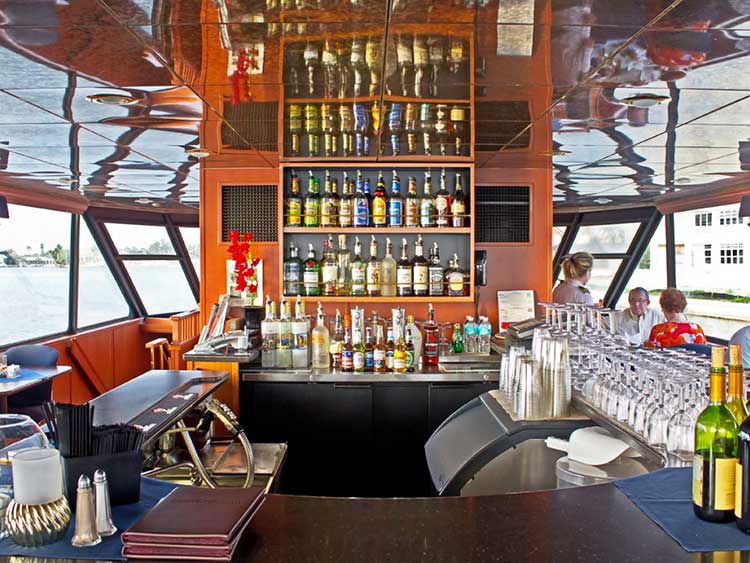 Are you looking for something a little more luxury things to do in Marco Island? Macro Island Princess is the place for you.
For a long time, the Marco Island Princess has been a prominent feature of Florida's shore!
This lovely 90-foot yacht sails from the island's Rose Marina and takes passengers on a fanciful and historic tour.
This is one of the best ways to gain a panoramic view of the island while relaxing.
The Marco Island Princess provides a variety of tours. Sightseeing excursions provide educated guides with unique natural and historical insights.
Beautiful natural plants and fauna can be seen on nature tours. Evening cruises feature a spectacular seaside sunset as a backdrop.
The majority of tours feature buffet-style lunches and complimentary beverages.
The boat can accommodate up to 149 people at once, giving it a bustling but personal ambiance.
Address: 951 Bald Eagle Dr, Marco Island, FL 34145, United States
18. South Marco Beach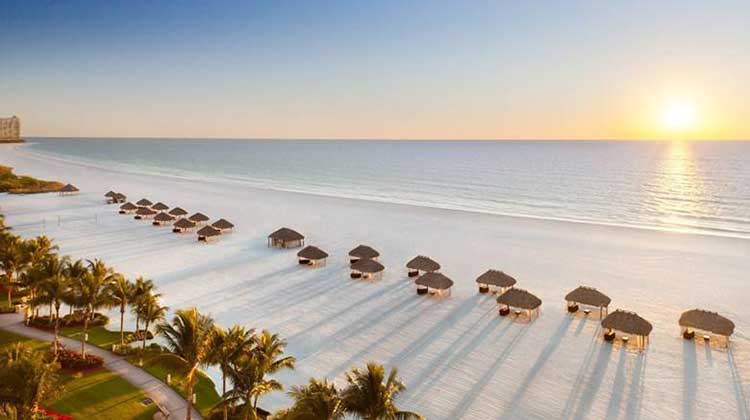 In Marco Island, Florida, there are just two beaches open to the public.
One of these is the lovely South Marco Beach, which has grown into one of the most popular tourist destinations in the area.
It has little amenities, such as a paved walkway and a few restrooms, but it provides some pleasant family leisure.
South Marco Beach is a great place to go dolphin watching, bird watching, shelling, or joining an adventure cruise.
Water sports such as paddleboarding, kayaking, and jet skiing are also available.
The beach is about an acre long, but the beautiful sand and blue waters are worth the trek!
Address: 930 Swallow Ave, Marco Island, FL 34145, United States of America
19. Bailey-Matthews National Shell Museum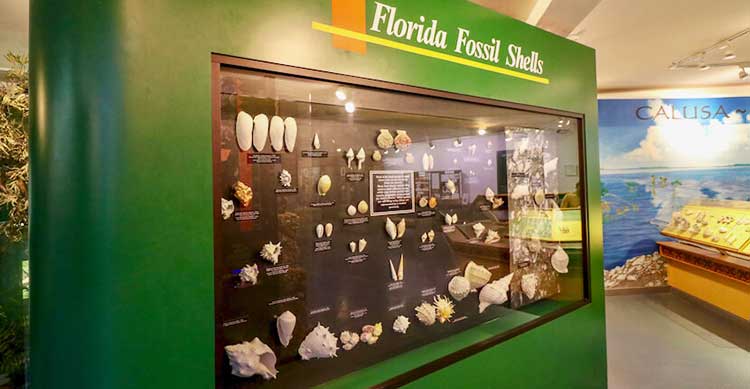 The Bailey-Matthews National Shell Museum is located in Sanibel, Florida, not far from Marco Island.
It's a nice place dedicated to displaying numerous displays about shells and the shelling industry. It's jam-packed with interesting, little-known facts.
Several exhibitions focus on the Calusa Indian tribe that previously resided here and employed shell tools. There are also many shell-based crafts and artwork on show.
But wait, there's more!
For residents of the state, the Bailey-Matthews National Shell Museum is a valuable resource.
The museum is used by students, scientists, researchers, and organizations of all kinds to learn about various native mollusks.
The museum has a large outreach program and produces a variety of collection kits and study modules for people all around the world.
It's no wonder that this is one of the sites of attraction here, given that the area is a significant hub for shell collectors.
Residents and visitors alike can often be spotted beachcombing in the early hours of the morning along the Gulf Coast.
That's why such beachgoers' hunched-over position is known as the Sanibel stoop!
When someone discovers a rare shell, such as a scotch bonnet, golden olive, or letter cone, the local paper publishes an announcement.
This is how crucial these shells are today!
You'll be encouraged to go shell hunting before leaving the Bailey-Matthews National Shell Museum.
If you have the time, Blind Pass Beach and Bowman's Beach are excellent places to visit.
Address: 3075 Sanibel Captiva Rd, Sanibel, FL 33957, United States of America
20. Boat Tours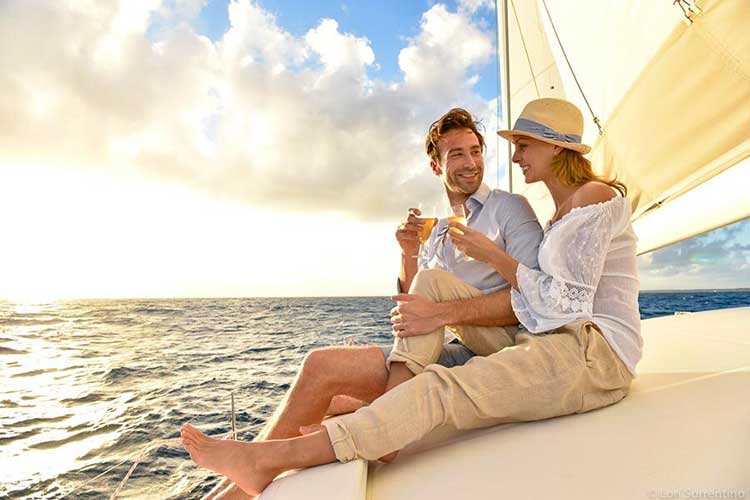 One of the most fun things to do in Marco Island is touring with boats around the coast of Florida.
It's an ideal way to see as many natural Marco Island attractions at once while gaining knowledge and experience from guides.
One notable boat tour company is Mangrove Maniacs.
They offer mostly private trips with an intimate experience for up to six individuals.
Tours are entirely customizable to cater to your specific interests, though the company does specialize in fishing trips.
The company also ensures that the weather is at its most ideal for wildlife watching before scheduling its trips.
Another great company is Marco Island Boat Tours.
It focuses on providing educational tours throughout the area, including in Everglades National Park and the Ten Thousand Islands National Wildlife Refuge.
Master Naturalists and environmental educators lead each tour.
One of their most popular tour choices is a Family Beach Half Day Tour, which spans four hours.
This tour provides you with swimming, shelling, and fishing time with a side of native wildlife education.
It specializes in educational trips around the area, including Everglades National Park and the Ten Thousand Islands National Wildlife Refuge.
Each trip is led by Master Naturalists and environmental educators. A four-hour Family Beach Half-Day Tour is one of their most popular tour options.
Swimming, shelling, and fishing are all included on this tour, as well as native animal education.
21. The Dolphin Explorer
Dolphin viewing is one of the most thrilling activities available on Marco Island, Florida.
The Dolphin Explorer, a leading eco-tour company, specializes in this.
The Dolphin Explorer, the company's boat, is a magnificent catamaran that can accommodate 28 passengers.
It features a sunny portion and a shady half for your convenience, and it is 30 feet long.
The Dolphin Explorer runs two trips per day, one in the afternoon and one in the morning.
Each trip includes complimentary shelling bags, refreshments, and other treats.
With a USCG Master Captain, Master Naturalist, and professional wildlife photographer on board, these tours are likewise well staffed.
Address: 951 Bald Eagle Dr, Marco Island, FL 34145, United States
22. Marco Mystery and History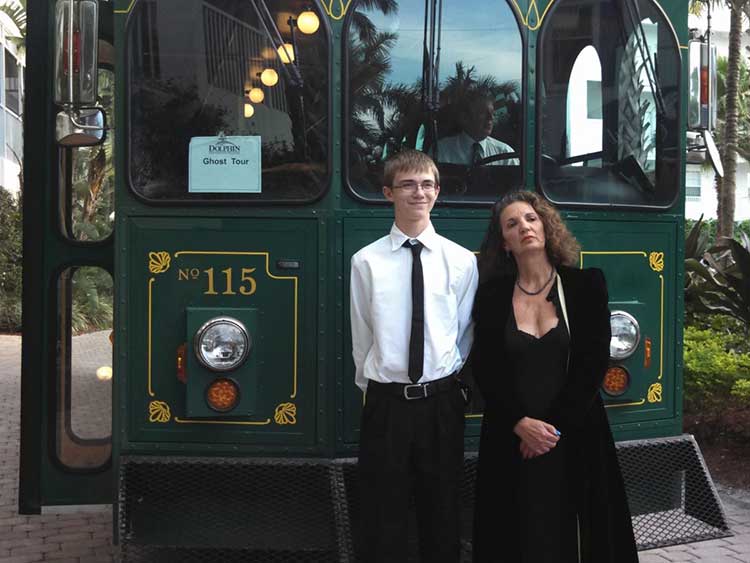 Are you a paranormal investigator or believer? Do you enjoy visiting haunted places?
If you're looking for something to do in Marco Island, Florida, Marco Mystery and History is a great choice!
They provide "fright-seeing" excursions, a one-of-a-kind experience lasting two terrifying hours.
Each trip is led by an experienced guide who can simultaneously make you laugh and shudder.
The tours of Marco Mystery and History begin with a complimentary drink at Bistro Soleil.
The bistro is located within the Olde Marco Inn, which is said to be haunted.
The trip will next take you to five different locations, including a cemetery and a 300-year-old Native American burial place.
As you travel, your guide will tell you all kinds of terrifying stories!
Address: 100 Palm St, Marco Island, FL 34145, United States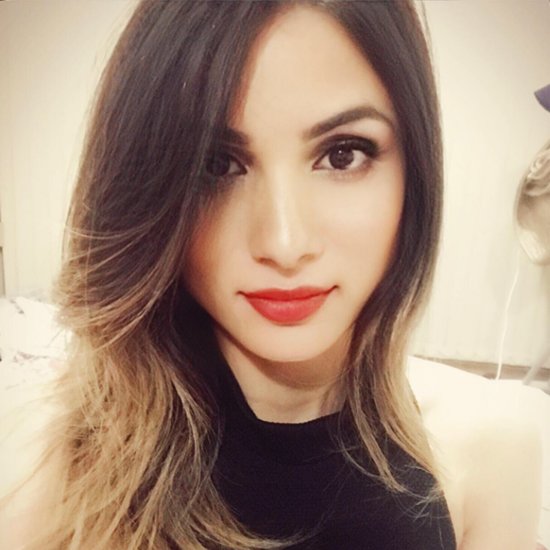 Hello, and welcome to Travel Crog, a site where I share my travel advice for your dream vacations. My name is Molly Martin, and I'm the founder and editor-in-chief of this site. I have a passion for travelling and exploring new destinations, and I want to inspire you to do the same. Six years ago, I left my job as an HR professional and embarked on a three-month trip around the world. It was an amazing experience that changed my life and perspective. Ever since then, I have been travelling as much as I can, and writing about the best things to do, see, and eat in every place I visit. Whether you're looking for a city break, a beach getaway, or a mountain adventure, I have something for you. Travel is not only fun, but also empowering and enriching. Join me on my journey and discover the world with Travel Crog. My motto is: "Life is short, travel more."