Bora Bora is known to be a peaceful island rich in culture. From ancient till today, Bora Bora is a huge attraction for the entire world.
Well, if you are planning to visit Bora Bora, it is a must to know more about the history of Bora Bora.
Bora Bora's Historical Timeline:
Ancient Polynesian Settlement: Bora Bora's history traces back to the 4th century when it was initially settled by Polynesian traders and colonists.
European Discovery: The island garnered European attention when Dutch explorer Jakob Roggeveen sighted it in 1722. However, it wasn't until 1770 that British explorer James Cook became the first European to set foot on Bora Bora.
Independent Kingdom: Bora Bora remained an independent kingdom for several centuries, preserving its unique culture and traditions.
French Annexation: In 1888, Bora Bora was annexed by France, becoming part of French Polynesia.
Bora Bora is the first island that was discovered after Raiatea. In the 17th century, Bora Bora was founded. In the 19th century, the island was under the control of France.
As it is the "firstborn island" in Tahiti, the Tahitian language was still the predominant language there. Also, the island was also used by the US military as a supply base during World War 2. 
Bora Bora is not just a tourist spot. It has a great history that built the land enriched with versatile culture. 
Who Discovered Bora Bora?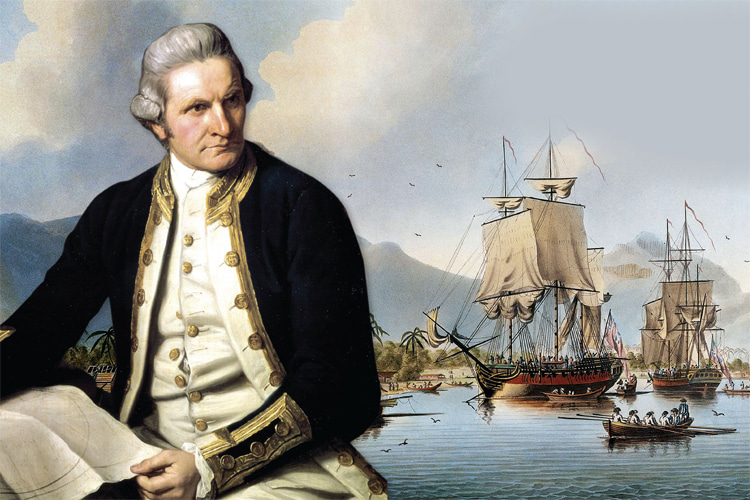 Well, it is known that James Cook in the year 1769 discovered Bora Bora. But Juan Fernández is the first European during the time of 1576 and 1577.
However, it is unknown to many that a Dutch admiral named Jacob Roggeveen was the first person to sight this beautiful island in 1722.
James Cook a British Explorer and navigator named the island. However, Bora Bora got significant exploration. 
Where is Bora Bora Located?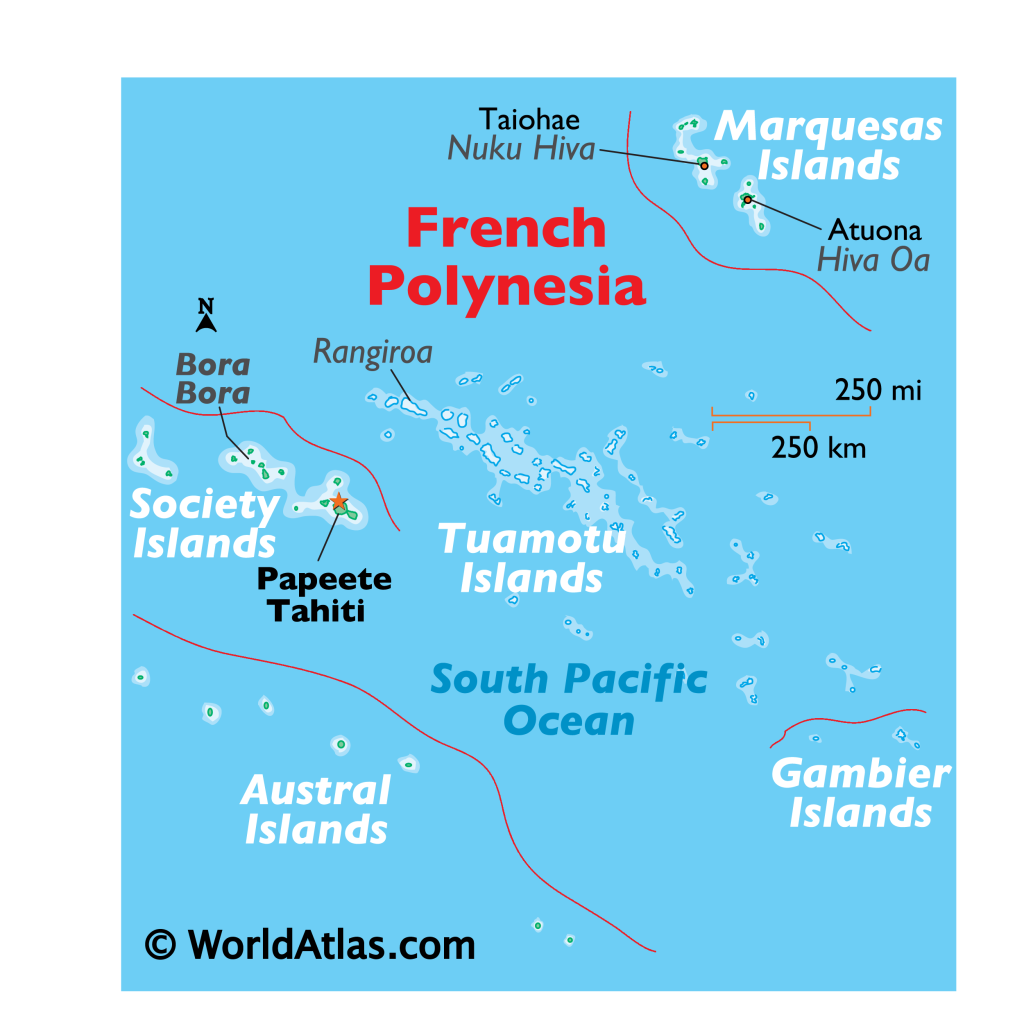 Bora Bora is located in French Polynesia, the society island. In the year 2004, the island gained administrative autonomy as overseas territories of France.
This beautiful island is located on a dormant volcanic island and is known as a part of Leeward Island. 
It's surrounded by Mount Otemanu and Mount Pahia. Its exotics location makes Bora Bora one of the most attractive places in the south pacific region.
The island is located in the center of the South Pacific Ocean. You can reach Bora Borta with only a 50-minute flight from Tahiti. It is placed around 165 miles northwest of Tahiti.
The entire island is about only 6 miles or only 30.55 km. This is one of the tiniest yet peaceful places to spend your vacation.
Its principal town is Vatapi which is also an excellent place for the entire island. This is a small village on the island which also holds the maximum of the population. 
Tours & Things to do hand-picked by our insiders
History of Bora Bora: Facts of This Island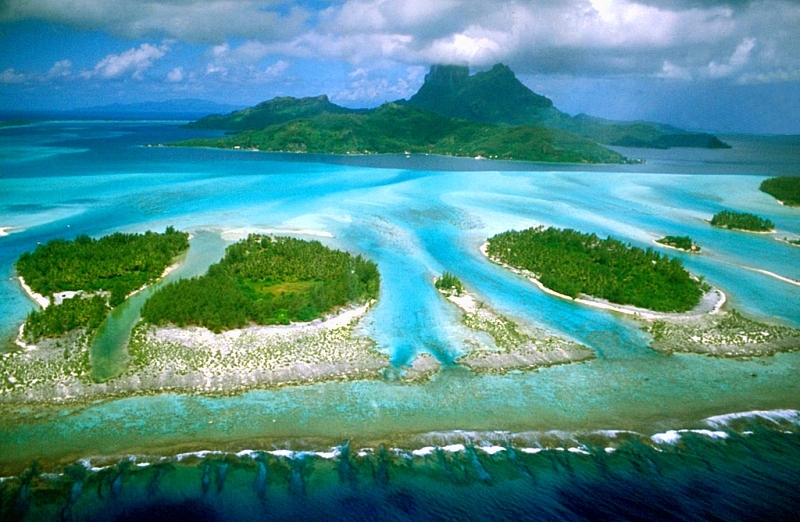 Well, Bora Bora is filled with historical stories. In the very beginning. If you dig a bit the name"Bora Bora" will say a historical name itself.
As the Tahitian Language does not have any b, it pronounces like "Pora Pora". And, it means "First Born" among all south pacific islands. During the 4th century, Polynesian first set their inhabitants.
During the 18th century, the London Missionary Society came here and evolved protests and movements in this main island. And that was the beginning, Bora Bora became free by the year 1888.
During World War 2, the USA used this island as a military supply base. This base was also known as "Operation Bobcat" back then.
During that time, the base held around 7 thousand soldiers, nine ships, and other thousands of tons of equipment. In the year 1946, the base was removed by the USA. 
Later, the island attracted tourists when it got a connection with other tiny islands around it. It had all coral reefs, motu mute, islets, and motu.
These islands can be reached by ships easily. This "easy to communicate" thing leads Bora Bora to build all beautiful bungalows and resorts. 
Why is Bora Bora Important?
Well, Bora Bora is so important because of its luxurious view. It is stunning scenery and luxurious resort is the attraction that is making tourists gather here all year long.
Also, France is taking good care of their tourist spots. Here you will get the most beautiful lagoons and all other fun water activities.
Even, you will notice this island in movies, and music videos portrayed as a romantic place. All these exposures have made Bora Bora so important among all.
Why is Bora Bora a Dormant Volcano?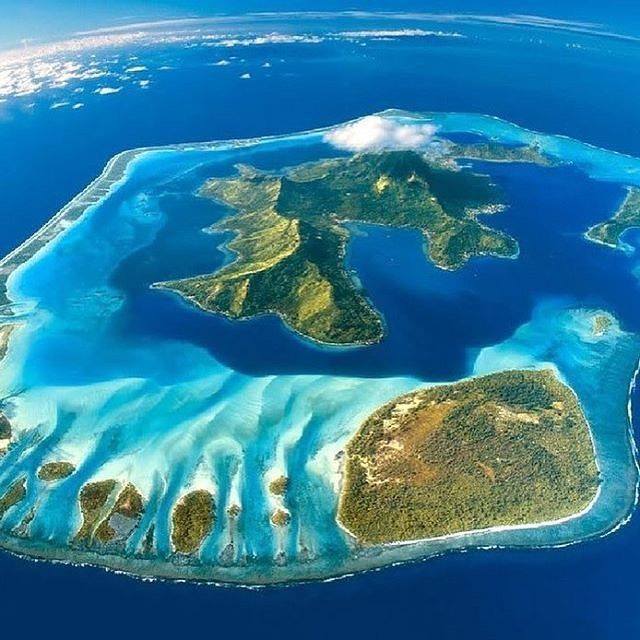 Bora Bora is an island that is made out of an extinct Volcano. The research says, about 4 million years ago, the eruption happened in the south pacific ocean. However, habitation was not allowed here for a long time.
In the first days of the island; it was known as "Vava'U". Because of its volcanic history, the island holds only two tropical seasons.
The first one is heavy rain and the other one is super dry. During the rainy seasons when there is a lot of humidity, Boar Bora looks like a queen of nature. And, that's the time when tourists arrive here.
What is Bora Bora Culture?
The island of Bora Bora serves its culture really well. Its culture is deeply rooted in Tahitian culture. Although it is under administrative control. Tahitian people have great influence over everything.
From the food, dance, and music; everything has a touch of Tahiti. Even the people talk in the Tahitian language now. However, its culture is a blend of Polynesian and Tahitian touch.
How Many people Live in Bora Bora?
Bora Bora population is distributed in three villages. these villages are Nau, Fa'anui, and Vaitape. About 10.61 thousand people live on this island. Among those three villages, Vaitape is the generic one, and it holds most of the Bora Bora Population for the same reason. 
Wrap Up
Bora Bora is one of the most popular islands of French Polynesians. It is well known for lagoons, sharks, vaitape, cannons, attractive bungalows, Marquesas islands, manta, and annexed. Polynesian history is rich with pride and culture. This beautiful island is surrounded by all beautiful lagoons.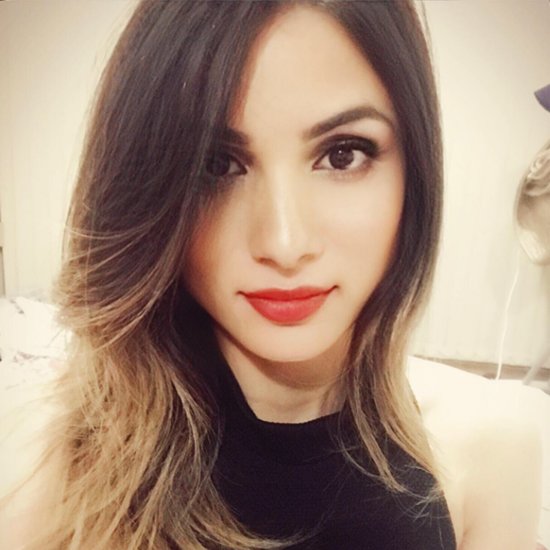 Greetings, travellers! I'm Molly Martin, the passionate explorer behind this vibrant travel platform. Alongside my team—Lorena, Jermaine, Ana, and Alen—we curate awe-inspiring travel destinations to ignite your wanderlust.
Thank you for joining us on this exciting journey. Your presence here enriches our travel community, and we look forward to inspiring your next adventure. Happy travels!