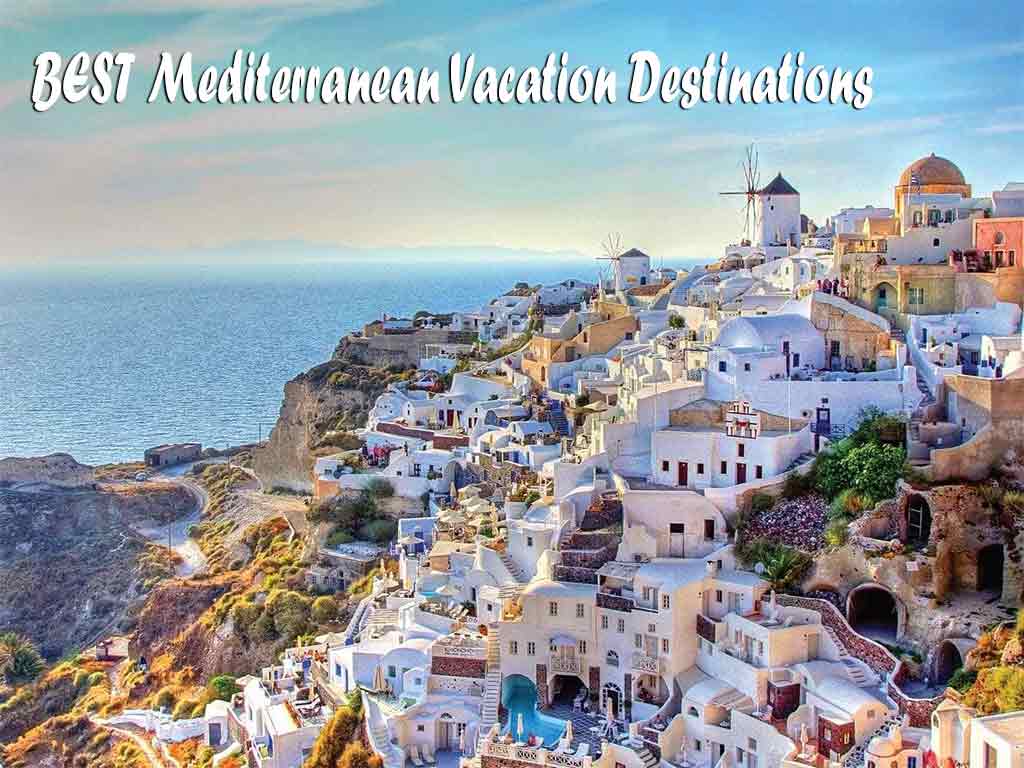 The Mediterranean is famous for its beauty and beautiful holiday destinations. Many countries are affected by the Mediterranean Sea, and they all offer many wonderful destinations perfect for an unforgettable holiday.
The Mediterranean is an ideal destination for those who love beautiful beaches, clear sea, and picturesque coastal towns. However, keep in mind that the Mediterranean is a diverse place and is home to many cultures. There are many Mediterranean countries that you will love to explore. Here are some of the best European destinations in the Mediterranean:
Tours & Things to do hand-picked by our insiders
Greece. Greece is famous for its many islands and turquoise seas, making it a perfect holiday destination in the Mediterranean. Greece is in the Mediterranean, but its territory extends over two seas belonging to the Mediterranean: the Ionian and the Aegean Sea. Thus, the Greek islands offer everything you need to explore the best Mediterranean destination. Great wine, hospitality, and many ancient monuments make Greece attractive for many groups of visitors. The Greek islands are among the most beautiful tourist destinations in Europe, and almost all of them are excellent holiday spots.
Italy. Italy is probably the most famous of all Mediterranean destinations. The country is famous for its history and exquisite cuisine that you will surely enjoy during your stay. There are so many different things to enjoy in Italy, and beautiful beaches are just a few reasons to visit this great country. Mainland Italy offers many opportunities to enjoy the sea. Still, perhaps the best way to explore the Mediterranean in Italy is to visit one of the big islands: Sardinia and Sicily.
Spain. Spain is one of the most exciting Mediterranean destinations. Known as the land of passion, Spain attracts thousands of visitors from all over the world. This is an excellent summer destination, but the good weather makes the holiday pleasant all year round. Spain has a rich history and culture that you will enjoy wherever you go. Some of the most exciting beaches and places around the Mediterranean belong to Spain, so it's no wonder this country is such a popular tourist destination.
Other countries. During your stay, consider visiting other Mediterranean countries. Portugal, Malta, France, Cyprus, and Croatia, among others, have many exciting destinations to offer. These countries can be a great way to explore the different sides of the Mediterranean.
Top Best 16 Mediterranean Vacation Spots
With so many countries and destinations, it cannot be easy to find a perfect vacation spot. Here are some of the most exciting Mediterranean destinations you will like to visit:
1. Majorca, Spain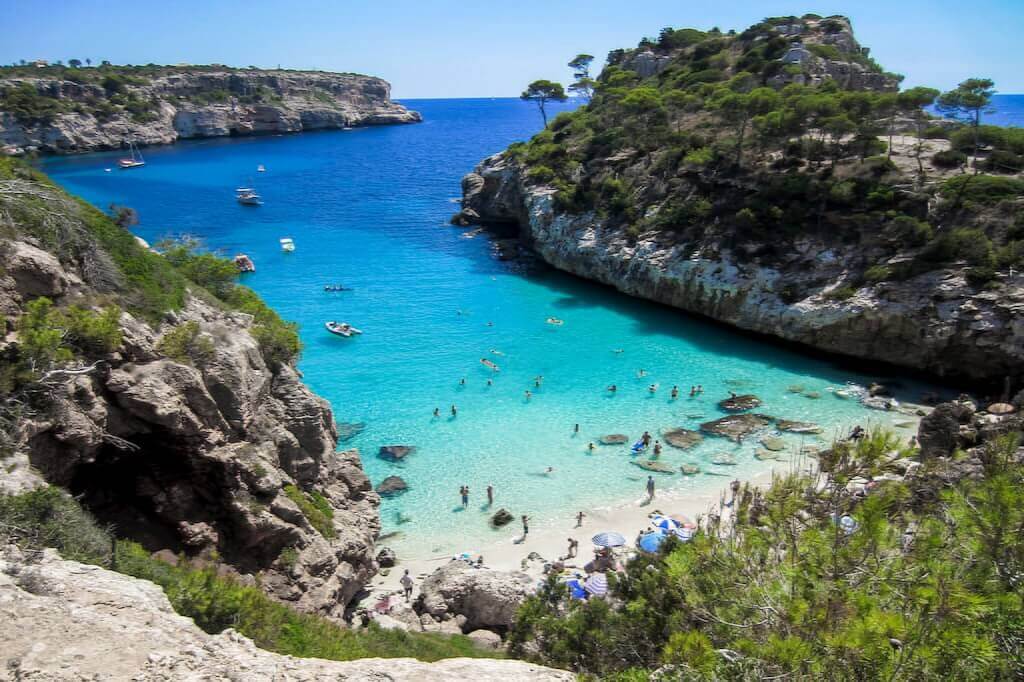 Mallorca (Mallorca) is one of Spain's most popular tourist destinations, especially in the summer months. Known for its beautiful beaches and nightlife, Mallorca is a real jewel of the Mediterranean. This amazing holiday destination has been welcoming tourists since the 19th century. It's more than an excellent destination for those who appreciate beaches and nightlife:
Mallorca is an ideal place to explore various activities and enjoy the Mediterranean to the fullest. Although it is a great summer destination, it is important to know that you can visit the island all year round. Mallorca is in its strongest period from June to October, at the height of the summer season.
2. Zakynthos, Greece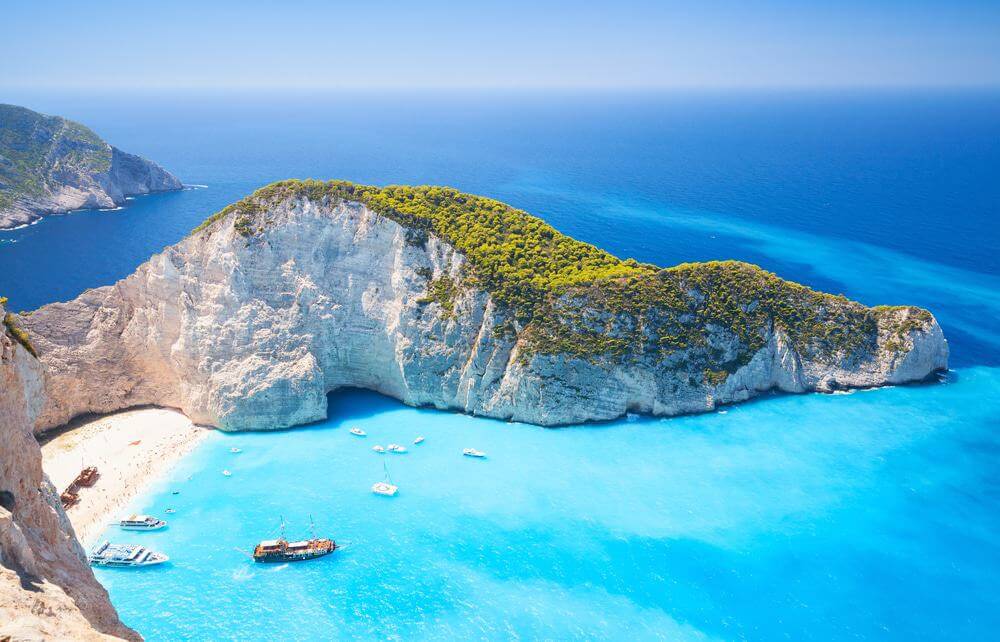 Zakynthos is a beautiful Greek island that offers many opportunities for those who want to enjoy everything the Mediterranean offers. Although it is not as famous as other Greek islands, such as Santorini or Crete, Zakynthos is a real jewel you'll love to visit. It is the third-largest Ionian island and is often called "oriental flower," which is the name given by the Venetians in the past.
Zakynthos is famous for its beautiful sandy beaches, crystal clear waters, and beautiful hills. It is a great destination for those who want to enjoy the sun and the sea. One of the best places on the island is Navagio Beach, one of the most recognizable beaches globally.
3. Kos, Greece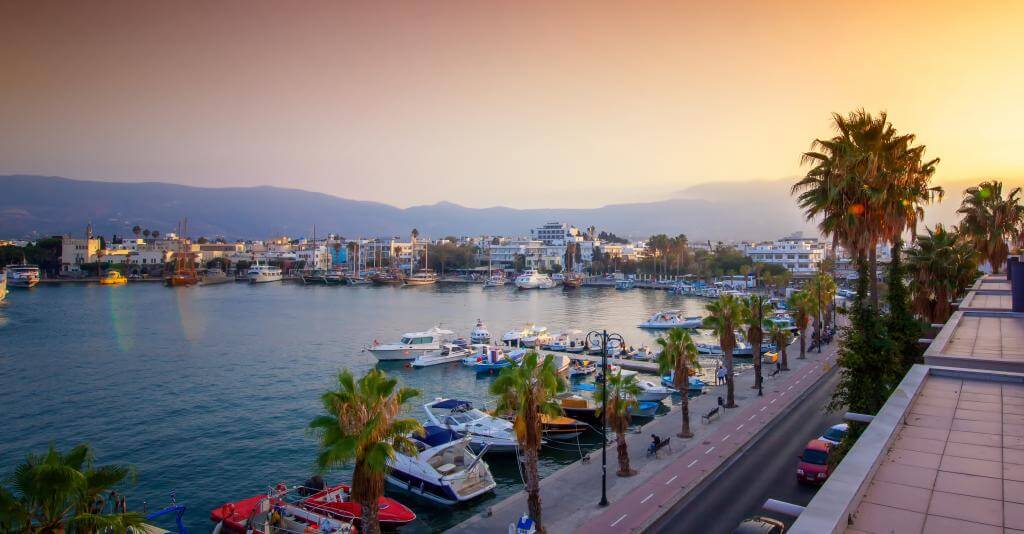 Kos is another Greek island of the must-see. It is often called the charming island of all Greece, although it is undeniable that there is a huge competition: almost all Greek islands are fantastic holiday destinations. Kos is a great choice for those who want to have a more active holiday experience. For example, this is a great place for windsurfing, especially on the beach of Mastichari.
On the other hand, those looking for protected beaches and a more relaxing experience will find many places to enjoy in Kos. During your stay, be sure to explore the city of Kos itself and admire its historical monuments. One of the city's main attractions is the Asklepieion, a former medical center dedicated to the Greek god of health. Kos is an island made for a perfect holiday experience.
4. Manarola, Italy
Manarola is one of Italy's most beautiful villages and one of the most beautiful Mediterranean vacation destinations. This picturesque village is part of the Cinque Terre, a group of five colorful coastal villages on the Italian Riviera. Manarola is known for its unique charm, narrow streets, and beautiful colorful houses that make the Cinque Terre villages so recognizable.
If you want to visit Manarola, do not forget to walk to the other cities of the group. All villages are very well connected by hiking trails, the most famous of them is the Camino del Amor, the road that connects Manarola to Riomaggiore. This Italy region is best to be visited in summer, but the weather is usually nice so that you can visit this picturesque village all year round.
5. Kefalonia, Greece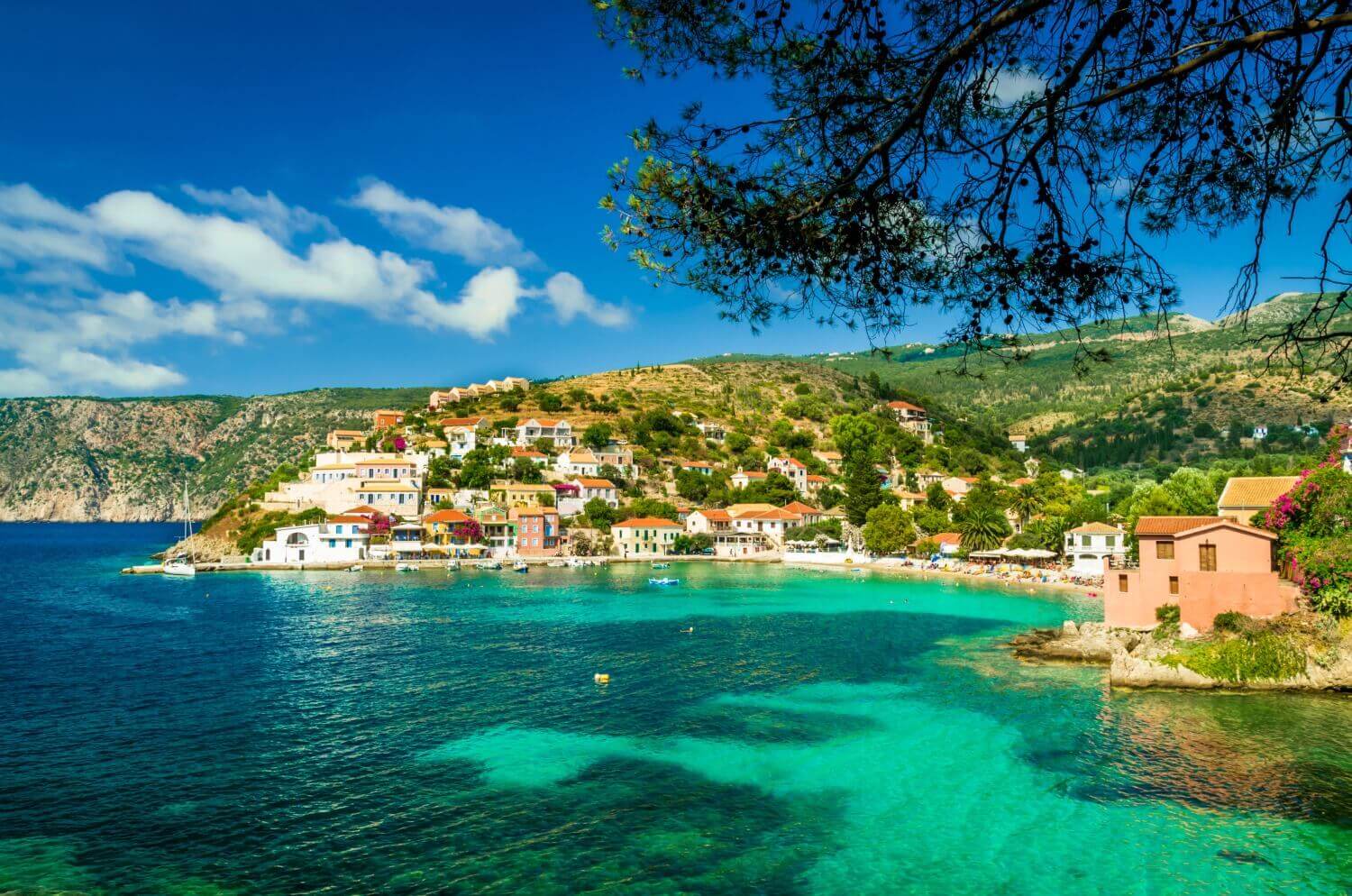 Kefalonia is one of the most exciting Greek islands, especially for those who appreciate unspoiled nature and beautiful beaches. Kefalonia is the largest of all the Ionian islands and is known for its sun, incredible sea, and beautiful beaches. It is an ideal destination for those who don't like the crowds and are looking for a holiday destination a little more relaxing.
Melissani cave is one of the main attractions of Kefalonia. This beautiful cave has a beautiful water lake inside, which can be visited during a visit. The cave is surrounded by lush forest, and the cave itself has a hole at the top that allows light to enter for the most atmospheric experience imaginable. You can visit the Melissani cave on a boat, usually by a guided tour of the cave.
6. Menorca, Spain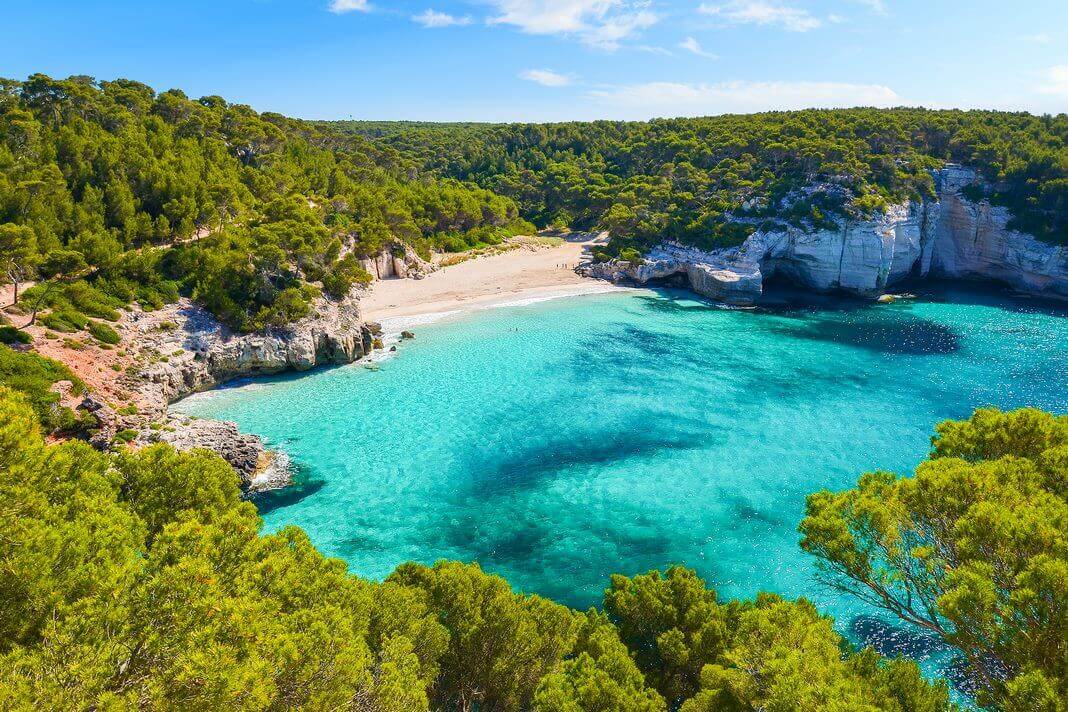 Menorca is a small island that belongs to Spain. This is one of the most impressive Mediterranean holiday places. The best thing is that it is unknown to everyone so that you can have a slightly different holiday experience than the usual holiday in Spain. Menorca belongs to the group of the Balearic Islands and has a tiny size.
Despite being so small, this wonderful island has more than 100 beautiful beaches. It is also an ideal place for those who like the most active holidays, as Menorca is famous among those who love kayaking and canoeing. Nature lovers will appreciate Menorca because of the many species of birds and plants that live in nature. Menorca is a great but relaxing destination for those who want to enjoy the Mediterranean fully.
7. Dubrovnik, Croatia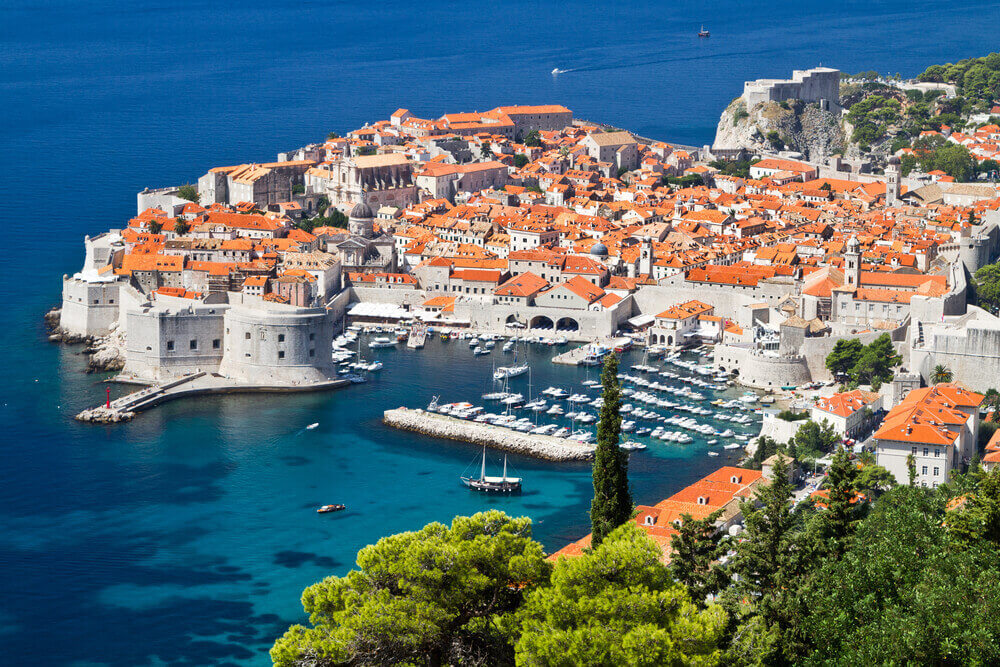 Dubrovnik is a wonderful city of Croatia full of history and impressive architecture. It is a UNESCO protected site because of its historical importance. Dubrovnik is a culturally rich coastal town in the Adriatic Sea, ideal for exploring small towns with historical significance. Dubrovnik has a wonderful old town, the main destination for all visitors wishing to explore the city. The old town is surrounded by a huge stone wall erected in the 16th century.
The city's architecture includes the Church of San Blas, the Sponza Palace of the Renaissance, and the Rector's Palace of the Gothic period. There is plenty to see and do in Dubrovnik, so be sure to stay at least a full day in this beautiful city. Dubrovnik also has magnificent beaches and resorts close to the city, making it an ideal place to enjoy this part of the Mediterranean.
8. French Riviera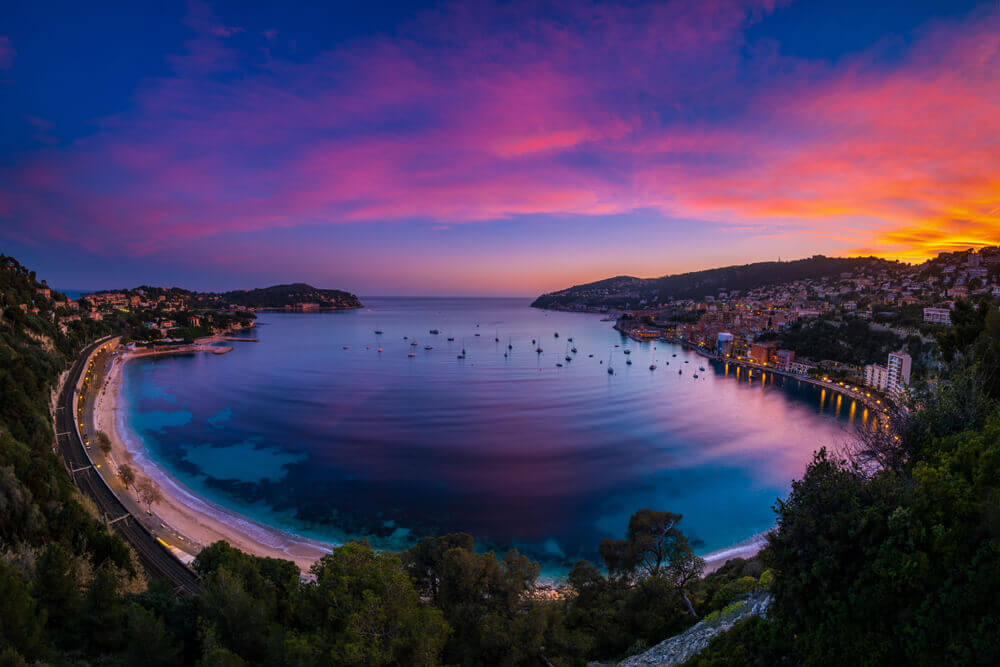 The French Riviera is one of the most famous holiday spots in the Mediterranean, especially for those who appreciate luxury accommodation and elite restaurants. However, the French Riviera is much more than a place for wealthy tourists. It is a region known for its culture and historical importance.
The Cannes Film Festival is known worldwide as one of the most prestigious festivals in the world. Beautiful coastal towns and resorts can attract rich visitors, but they are also ideal places for artists wishing to explore this wonderful part of the Mediterranean coast. The French Riviera is busy during the summer, as it is the peak of the tourist season. However, the climate is mild, so that you can visit the area all year round.
9. Sardinia, Italy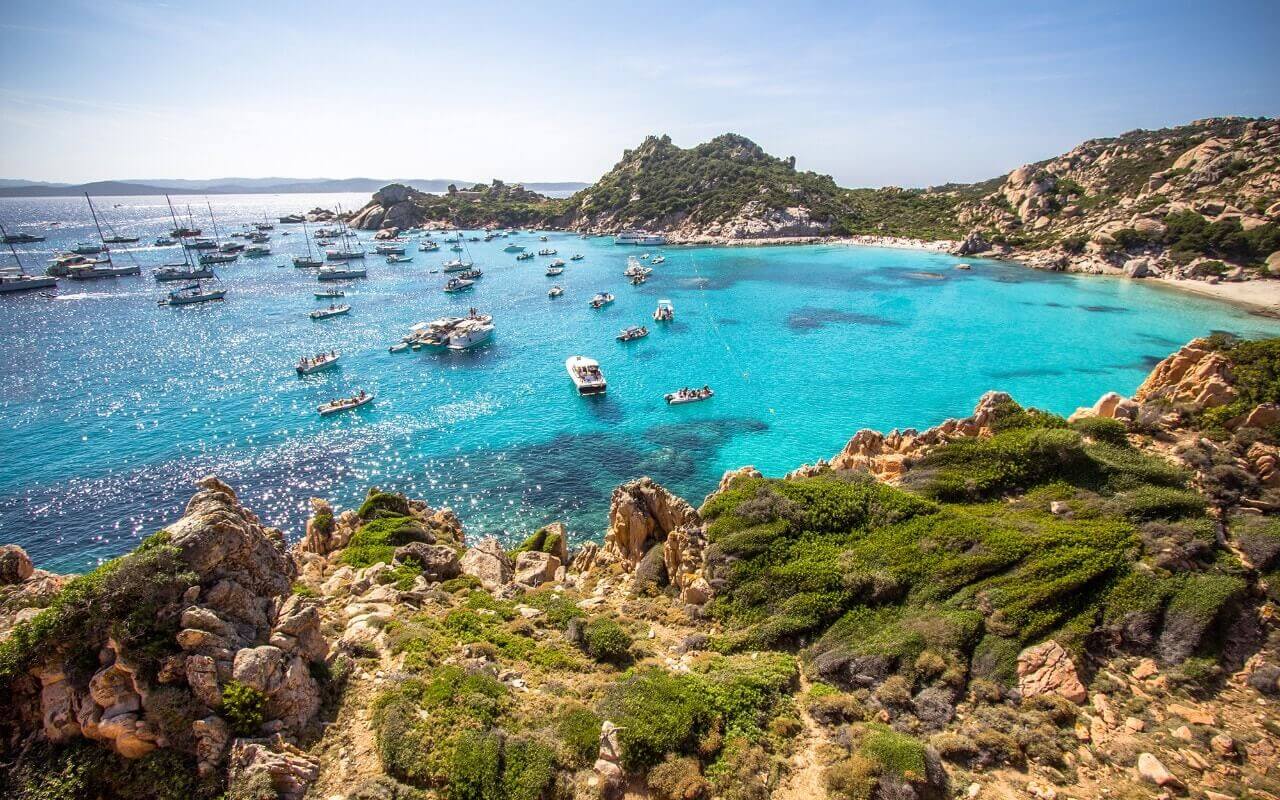 Sardinia is a beautiful island and one of the most impressive holiday spots in the Mediterranean. It is the second-largest island in the whole Mediterranean and is famous for its magnificent coastline full of beautiful beaches. Sardinia is one of the most exciting places on Italian soil and is ideal for those who like a full summer vacation.
However, Sardinia is much more than a beach and a sun resort. It offers many activities for visitors, from horse riding to sailing. Those who visit the island in winter can enjoy skiing. Not to mention that Sardinia is known for its incredible cuisine, just like any other part of Italy. It is an ideal place that you can enjoy all year round.
10. Albufeira, Portugal
Portugal is often a forgotten Mediterranean country, but it has a lot to offer. Although widely open to the Atlantic, the southern part of Portugal resides in the Mediterranean. Those wishing to explore Mediterranean vacation spots should also visit Portugal. Albufeira is a great Mediterranean destination on the coast of Portugal.
This fantastic resort attracts families and couples, and it also has plenty to offer to those who love a rich nightlife. There are more than 20 beaches in the immediate vicinity, so those who enjoy swimming and sunbathing are sure to enjoy. Albufeira itself is a big city with a beautiful old town. The ornithologist will also appreciate this area, especially the Praia de Salgados, where you can observe many bird species.
11. Corsica, France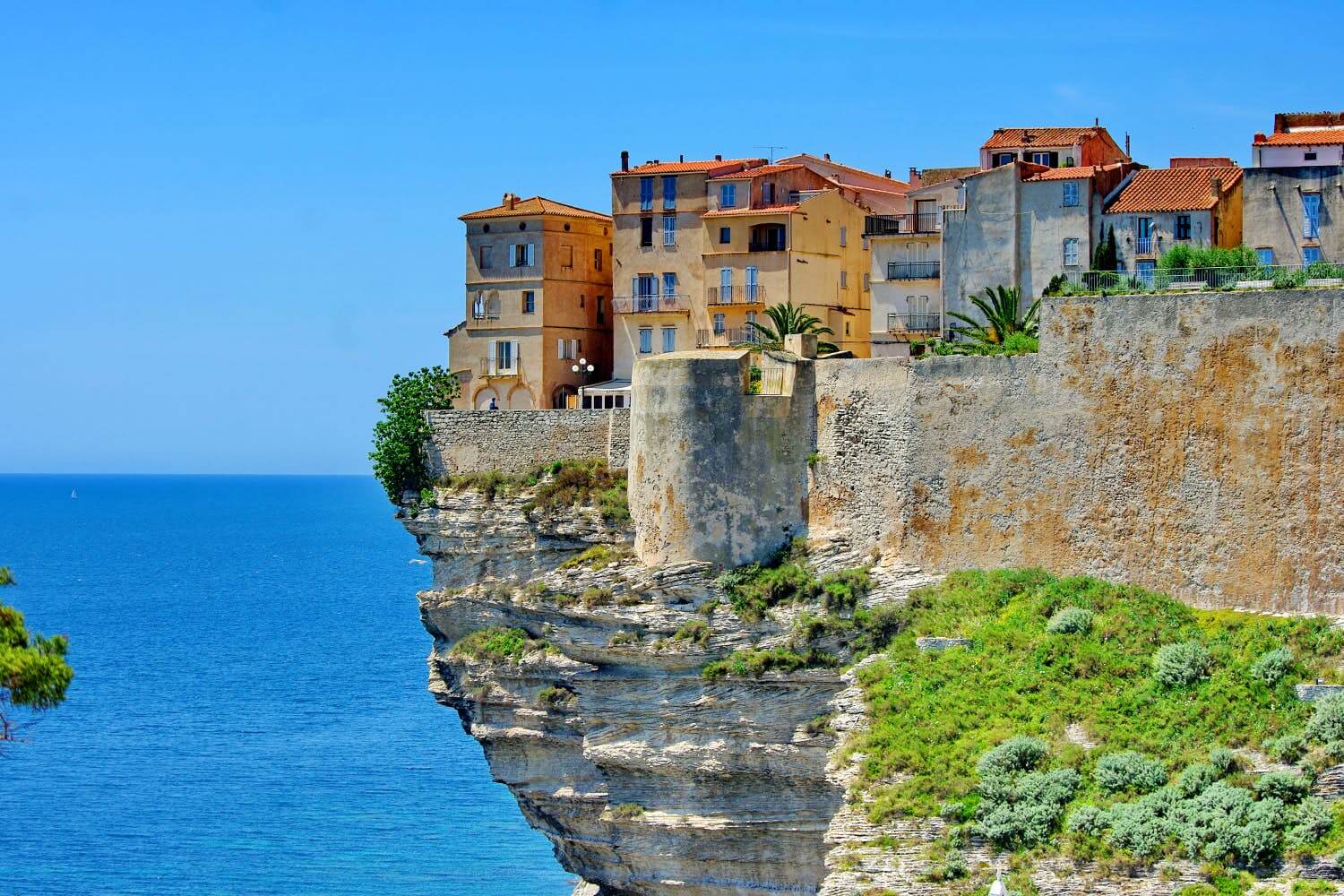 Corsica is another beautiful island ideal for those who want to discover the Mediterranean. Unlike Sardinia, Corsica belongs to France. This island is known for its history, as well as for its beautiful landscapes. There are many beautiful beaches in Corsica, but nature lovers will also appreciate the island's mountains and climate.
The island is known for its amazing cuisine and historical monuments that you will love to visit. Like the other Mediterranean islands, Corsica is the most exciting during the summer, but it is also the busiest time on the island, so you may want to go to Corsica at a less crowded time during the year. Autumns and springs are excellent on the island, so this is the perfect time for a more relaxing holiday in Corsica.
12. Santorini, Greece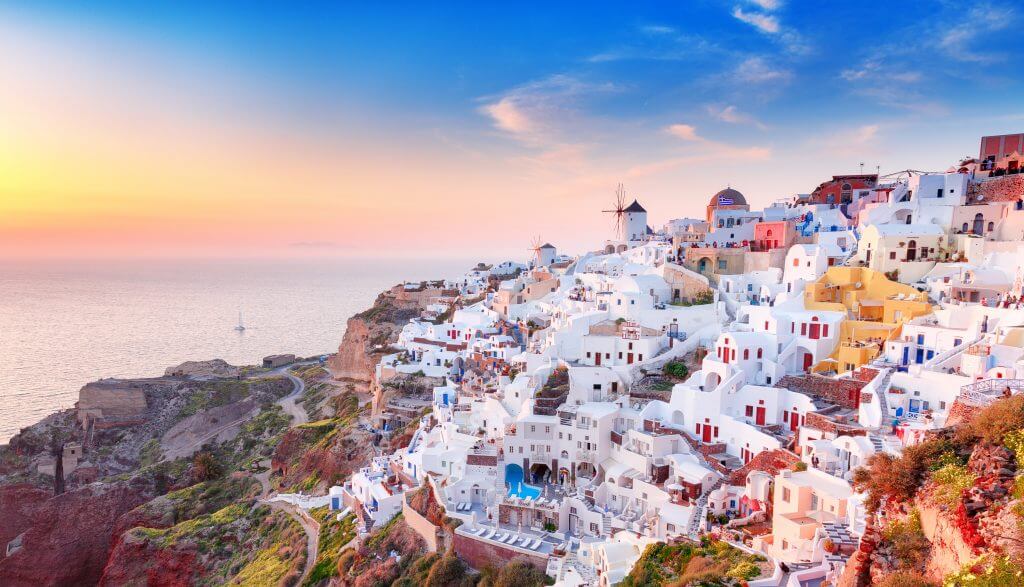 Santorini (Thera) is often considered the most exciting Greek destination, and for a reason. This volcanic island has a dramatic history because its present form was a huge volcanic eruption product in ancient times. The island itself is full of spectacular landscapes, sharp cliffs, and amazing beaches of black volcanic sand.
Don't let go of the island's volcanic origin: it is a beautiful and colorful place known for its bright white houses and numerous luxury resorts. It is an ideal place for those who love the light turquoise sea and a relaxing holiday atmosphere. It is an ideal destination for those who want to enjoy the Mediterranean. Santorini is in its busiest area during the summer, but the climate is mild, so that you can visit the island all year round.
13. Korcula, Croatia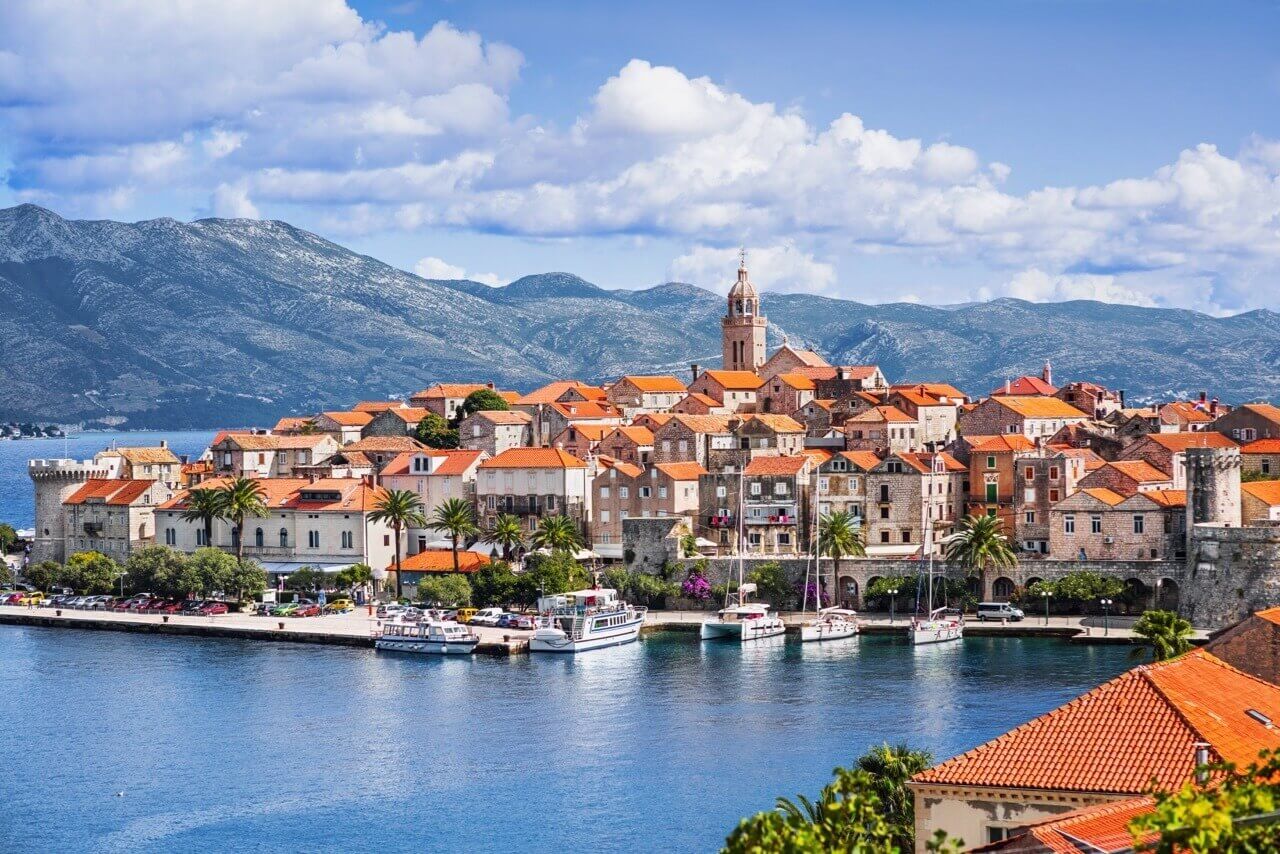 Korcula is a beautiful island in Croatia known for its beautiful beaches. House of Marco Polo, Korcula is one of the best Croatian islands that can be visited. It is an ideal place to enjoy the Adriatic Sea and its beautiful beaches. Korcula Island is also famous for its exquisite cuisine and wine. Those who love the charming coastal towns will appreciate the city of Korcula.
Beautiful historical architecture, narrow streets, and beautiful cafes will keep you busy all day long. Korcula is a perfect blend for a dream summer vacation. It has everything you need for a great experience: a crystal clear sea, beautiful beaches and a historic old town to relax.
14. Costa Smeralda, Italy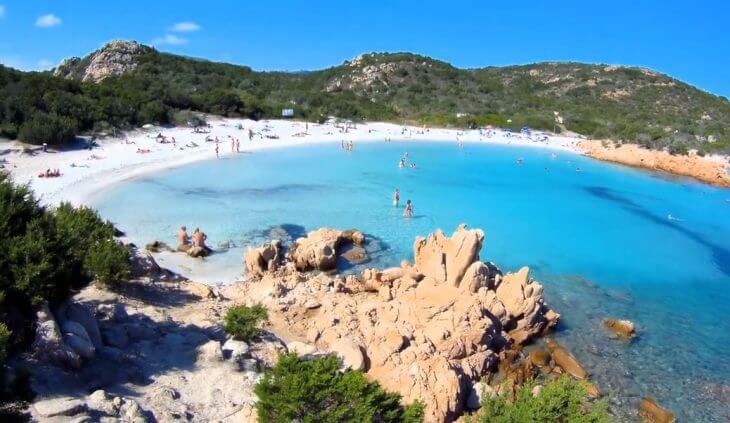 Costa Smeralda is the most luxurious part of Sardinia. While the island as a whole is an ideal place for those who want to explore the Mediterranean, Costa Smeralda offers something more for those who really want to enjoy luxury. It is the most exclusive part of the entire island, known for its amazing beaches and stunning seaside resorts.
It is also a great place for yachts and the many boats that make the island-jump, so you can stay in the area for only a day if that's what you prefer. Costa Smeralda is also known for its excellent restaurants and the fantastic Italian cuisine that you can enjoy during your stay. This is another of the island's crowded destinations in summer, but the weather allows you to visit this amazing place even outside the hot tourist season.
15. Paphos, Cyprus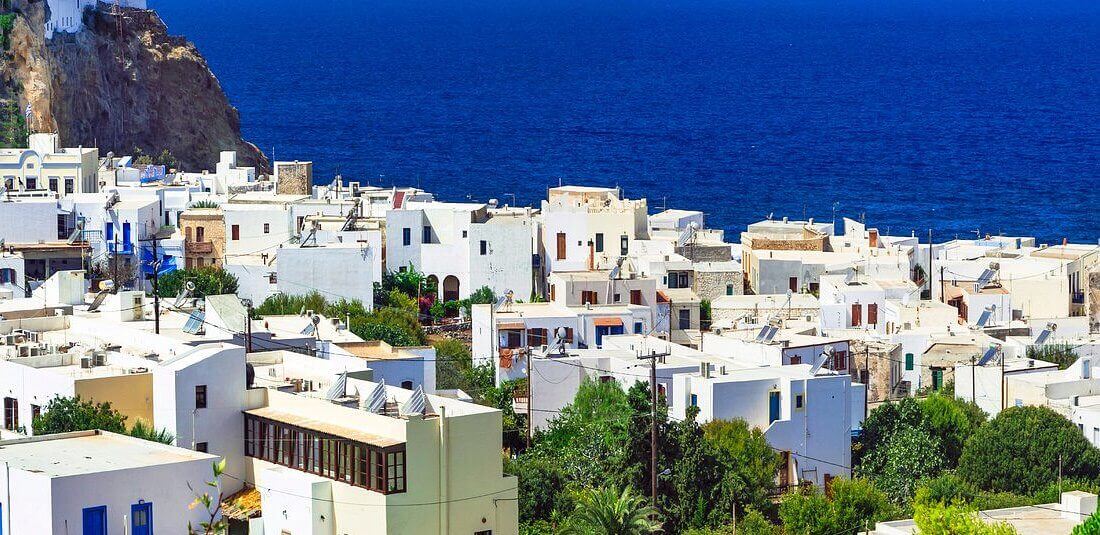 Cyprus is a wonderful island that offers a great experience for those who want to taste a different taste. Cyprus is a fantastic summer destination, although you can visit all year round and explore different things this island has to offer.
Paphos is an ideal destination for travelers wishing to explore Cyprus to the fullest. Paphos is inscribed on the UNESCO World Heritage List because of its historical monuments. During your stay, be sure to visit the Kings' Tombs and take a look at the beautiful Roman mosaics. The city is also known for its vibrant nightlife, so you will never get bored during your stay.
16. Gozo, Malta
Malta is a wonderful Mediterranean destination that you don't want to miss. Malta's island is rich in culture, history, and amazing resorts made for a perfect holiday. If you want to visit Malta during your summer vacation, don't forget to travel to the smallest islands that belong to the country. One of the most beautiful in Gozo.
It is a small island in the Maltese archipelago, although it is also the second-largest island in the archipelago, after Malta itself. It is also one of the most picturesque Mediterranean holiday places you can visit. It is a perfect place for those who appreciate a more rural atmosphere and a relaxing holiday experience. Gozo is famous for its many hills and beautiful landscapes that you will surely enjoy during your stay.
When should I visit the Mediterranean?
Many people have heard about Mediterranean cuisine and like the idea of a Mediterranean cruise, but they are not sure when is the best time to visit the Mediterranean. The truth is that the Mediterranean has a mild climate, making it a great vacation destination year-round. However, keep in mind that in the winter, the water temperature is colder, but it is still a beautiful place to spend a vacation.
What is the most popular city in the Mediterranean?
A quick survey of the Mediterranean reveals a number of countries with thriving cities in this region. The most popular Mediterranean city for tourists is undoubtedly Barcelona, whose largest source of income is tourism. One of the most visited places of interest in Barcelona is the Sagrada Familia, which is a famous Roman Catholic church designed by the renowned architect Antoni Gaudí. Another popular attraction is Park Güell, which was designed by Gaudí as well. Another Mediterranean city that is extremely popular with tourists in Venice, Italy.
Is it safe to swim in the Mediterranean Sea?
The Mediterranean Sea is large, but it's not a good idea to swim in it, for a few different reasons. For starters, it's highly polluted. These days, the Mediterranean is a popular tourist destination, with every beach on the coast covered in plastic trash. But it's not just the tourist beaches that are polluted; the Mediterranean also receives waste from shipping vessels, farms, and various factories.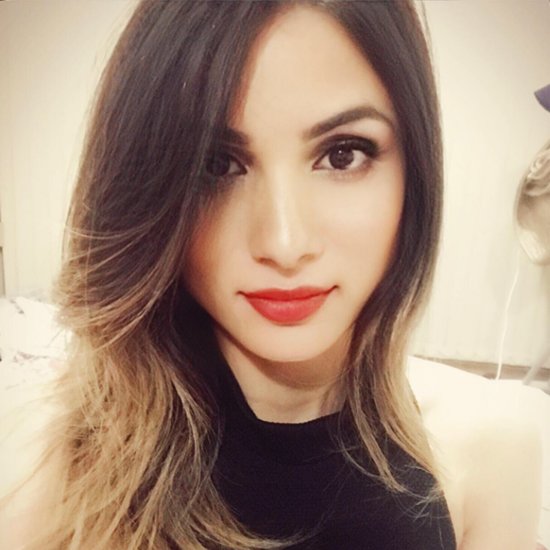 Hello, and welcome to Travel Crog, a site where I share my travel advice for your dream vacations. My name is Molly Martin, and I'm the founder and editor-in-chief of this site. I have a passion for travelling and exploring new destinations, and I want to inspire you to do the same. Six years ago, I left my job as an HR professional and embarked on a three-month trip around the world. It was an amazing experience that changed my life and perspective. Ever since then, I have been travelling as much as I can, and writing about the best things to do, see, and eat in every place I visit. Whether you're looking for a city break, a beach getaway, or a mountain adventure, I have something for you. Travel is not only fun, but also empowering and enriching. Join me on my journey and discover the world with Travel Crog. My motto is: "Life is short, travel more."