Top Best Things to Do in Tempe, Arizona
Tempe is an offbeat, quirky urban oasis city just east of Phoenix Metropolitan Area, in Arizona. It is the home of Arizona State University and many great attractions.
From outdoor adventures, sampling delicious local food, Stroll through the pedestrian-friendly downtown with brick sidewalks, vibrant lively nightlife, and a thriving arts scene, it is a city that has something for everyone. The city is always busy with sporting and other events of one kind or another.
Tempe is the perfect spot for a fun weekend getaway. By sticking to activities exclusively within Tempe, you'll have the freedom to ditch your car and explore the town on foot or by bus or train. The recommendation in this blog post can be done within a short walk of downtown Tempe or via a quick ride on the city's many public transit options.
So read on to find out some fun and interesting things to do while never leaving the Tempe city limits! We are here to showcase you the oddities and hidden fun activities in Tempe, AZ.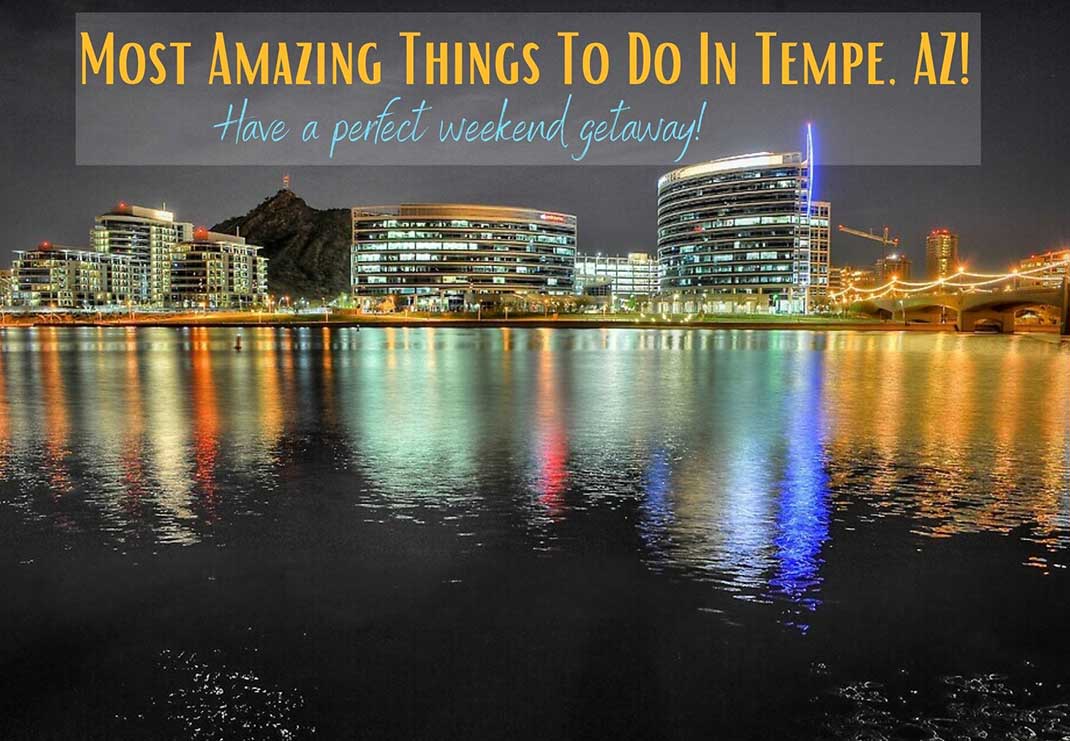 Fun Things To Do In Tempe
Let's fell in love with the Tempe city's quirky spirit, undeniable energy, and its friendly, welcoming vibe.
1. Walk Down Mill Avenue
Tempe, Arizona's Mill Avenue has developed into an eclectic, urban oasis during the past 130 years. It's a place that has embraced both the past and future. Although Tempe local residents weren't happy with all the changes of the corporate chain restaurants and stores, the Mill Avenue experience today is far different from that of the 1970s and it's now the coolest place to be in the Phoenix area.
Mill Avenue is more like a city room rather than a street. Here some events are planned and others happen spontaneously. You will love taking in Mill Avenue's atmosphere. If you're into indie films, you must see what's playing at Valley Art. It's the oldest theatre in the Phoenix Valley.
Mill Avenue is the most walkable neighborhood of Tempe's and you will see pedestrians fill the sidewalks crossing beneath mature shade trees and past historic storefronts. Though most of the establishments are now corporate, there are still plenty of local businesses—shops, bars, or eateries. So it'd be easy to spend a whole evening going on a bar crawl, and later on, you may find yourself burning through all your cash while shopping.  The restaurants, bars, and local shops are scrawled all over within walking distance.
You'll find a mix of locals, visitors, and students hanging out in the area. With the perfect evening weather of Az, this is the best way to explore the alleys of the city and hang out with the locals. On a Sunday, the area hosts the 6th Street Market. There you will find wares from area merchants and artisans. It is the perfect place to enjoy some light head live music on a sunny Sunday and pick up some cool unique local souvenirs pick up some unique local souvenirs.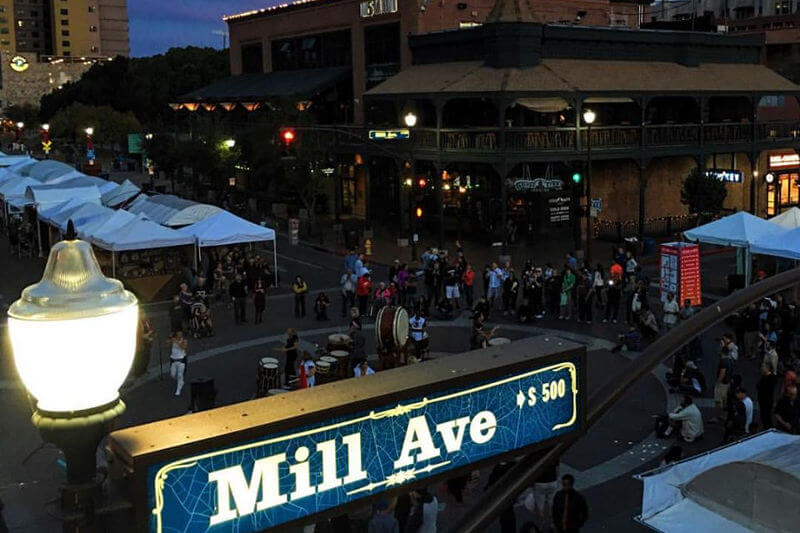 2. Enjoy the Tempe Festival of The Arts
The Tempe Festival of the Arts is a much-loved community event among the local residents of Tempe. It's popular for showcasing over 350 artists from around the country. This urban fine art festival features visual artists and showcases some of the best contemporary art from different parts of the country.
The Tempe Arts Festival takes place twice a year: Once in March and once in November. If you're an art lover, consider timing your visit to this eclectic city with the annual Tempe Festival of the Arts.
You will have an amazing time at The Painters Lounge. Instructors and staff are super helpful. They do step by step instructions and encourage you to bring your own creativity and inner artist to shine through.
Tours & Things to do hand-picked by our insiders
They play awesome soundtracks to keep up with the pace of painting. You are also allowed to bring your own beer, wine, and snacks which is always a bonus. They also have pottery painting, if that's more your style. This festival caters to different age groups. You can bring your friends and make some new ones.
If you go there with your family, you can be rest assured that they will be well taken care of too. It also makes a great date night or girls' night.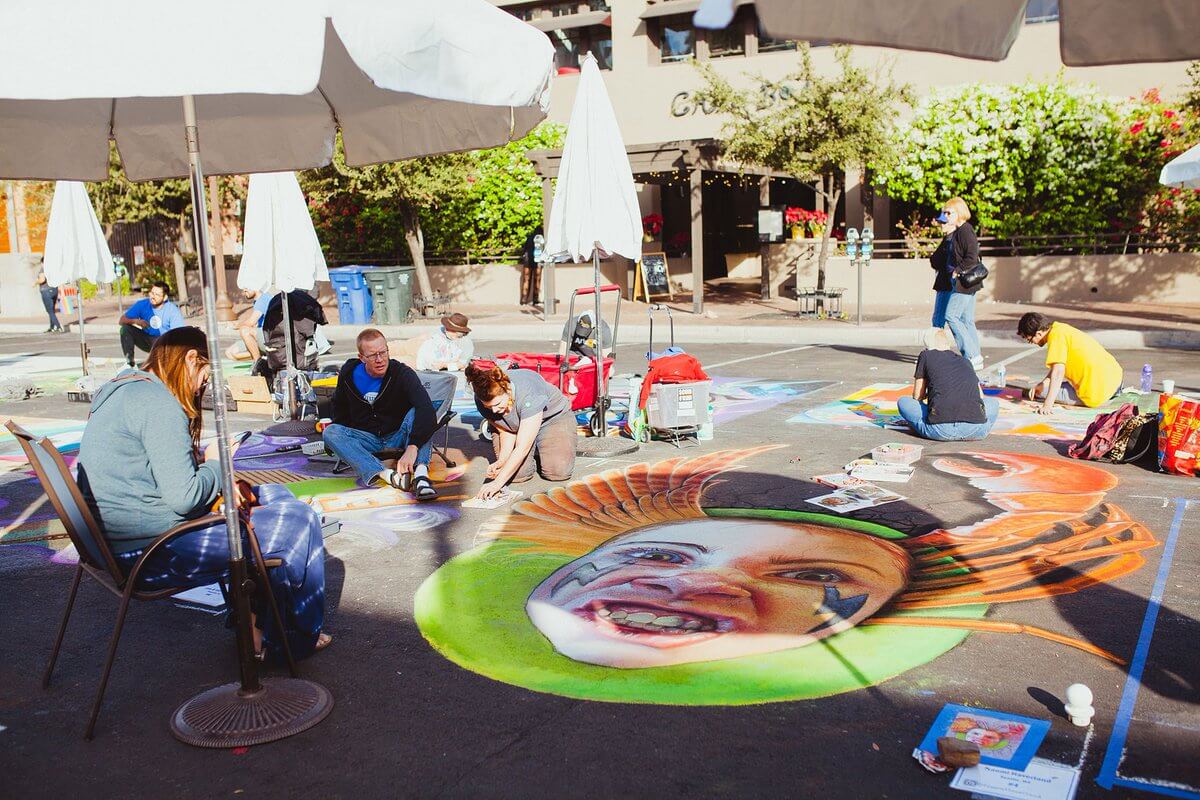 3. Climb "A" Mountain
Officially named Hayden Butte, a.k.a. 'A' mountain is a protected area and a famous local landmark located on the southeast corner of Mill Avenue and Rio Salado Parkway.
This popular hike begins right in the middle of Downtown Tempe. The mountain has a 60-foot tall steel "A" on its face. And that's how it got this funky nickname. The steel A defines the Tempe skyline.
With only 330 feet of elevation gain and less than a mile-long trail, Hayden Butte is perhaps the easiest hike in the Phoenix Valley. The hike is short but still quite steep (not going to lie, it left me a bit more out of breath than I thought it would).
There are several trailheads, all of which start in the heart of downtown and offers stunning views of the city and valley below. Because of this, it's a perfect and very popular spot for watching the sunset. If you are a sunset lover and want to enjoy the best sunset of your life, this is where you should be– definitely one of the best things to do in Tempe!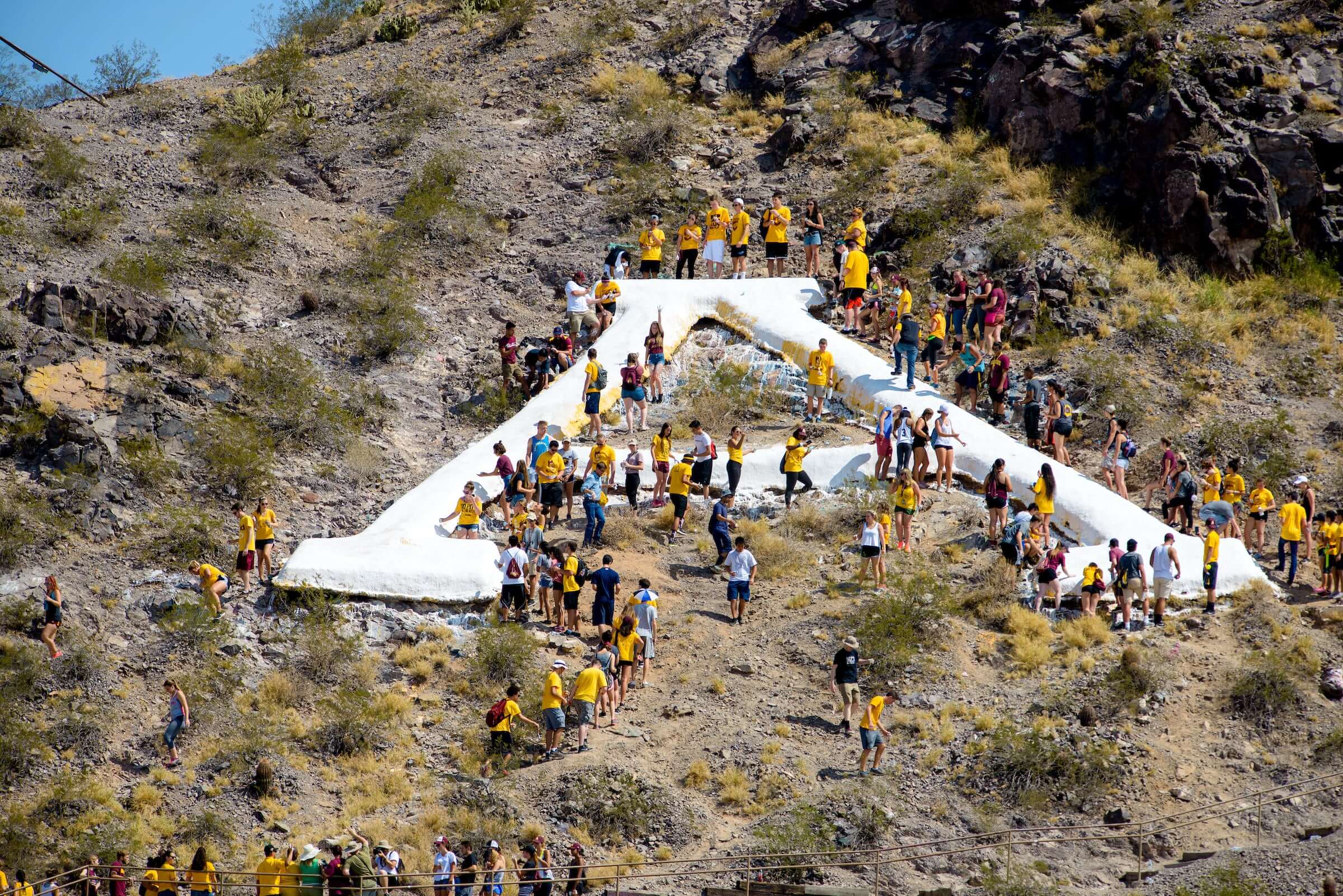 4. Enjoy The 'Never-ending Music' of The Marquee Theatre
Marquee Theatre is a small-sized music venue that sits on the north side of Tempe Town Lake near the Mill Avenue Bridge. It is truly a type of old-style music venue with balcony seating in addition to the main floor. There are not enough venues as good as this!
This is a GREAT place to see any type of show because it's a smaller venue with great acoustics/sound. The Marquee Theatre is popular because of its intimate and cozy setting. The theatre also hosts one bar, a large standing area in front of the stage, (no seating), and a small merchandise area where the bands can sell their wares.
There is honestly no bad spot at this theatre even when it's fully packed. The full bar outside the stage area where they're usually running drink specials. There's also a huge patio where smoking is allowed, and a little stand selling cigarettes and vape stuff, as well as a small food stand.
This really is a wonderful venue for music lovers to see good, live music at an affordable price. We definitely recommend this for date night, friends' night out or just a simple light-hearted fun time.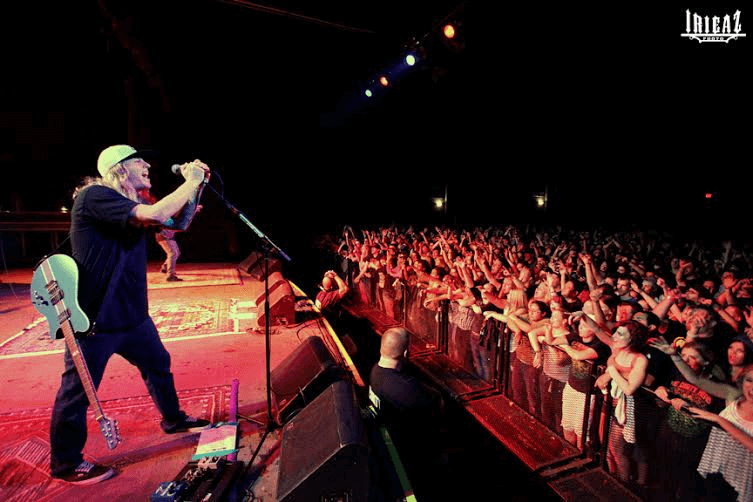 5. Take A Hike Around Papago Park
Papago Park is a municipal park of the Tempe and Phoenix cities. The park has been earmarked as a Phoenix Point of Pride. Because it has been home to many different pieces of Phoenix history. It is a wonderful location for everyone.
You can take a hike around the stunning red rocks with their various rock formations in Papago Park.  The biking and running trails are fabulous for a fun-filled active day out. You will be mesmerized by the iconic Hole-in-the-Rock. The extra good news is that the wide, paved trails. So it will be easier to get around for someone with limited mobility.
The surrounding grounds also have some stunning palms and giant saguaro cactus (perfect for "stick em up" photos) to enjoy viewing. The coolest spot at Papago Park is called "In The Hole In the Rock at Papago Park" which is a very short 0.3 mile walk up into a beautiful view and is not a strenuous walk.
You can also enjoy a round at Papago Golf Course; or stop to the Phoenix Zoo which is within walking distance to the Hole in the Rock. You may get to see some horned sheep up on a hill at the Phoenix Zoo! The park is very well maintained. You can see all the little picnic table areas around that are even prettier in the dark when lighting up.
We highly recommend visiting this park whether daytime or sunset. Sunset lovers here's a tip – right before the sunset go up the Hole-in-the-wall rock and you will be able to create an unforgettable memory!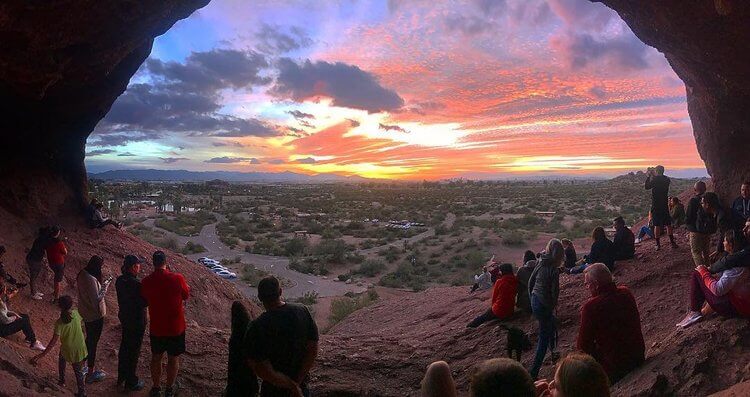 6. Taste Some Heavenly Flavours at Four Peaks Brewery
On your pit stop in Tempe make sure to book a free tour of the Four Peaks Brewery, the region's most popular brewing companies. It is set in a 100-year old former factory. It will give you an insight into the local styles of beer and give you a taste of them!
You can gather a very enlightening experience and informative knowledge while you're here, as well as some ice-cold drinks. The guides are very knowledgeable and entertaining. They will give you a thorough rundown of the history of both the building and the brewery, as well as give you an insight into Four Peaks' unique brewing barrel aging processes.
Of course, you will get to sample some of their beers as well – always a plus! The foodies can also taste some of the most delicious craft brews paired with some of the most mind-blowing gourmet creations. Although the menu is very limited, everything on the menu is heavenly.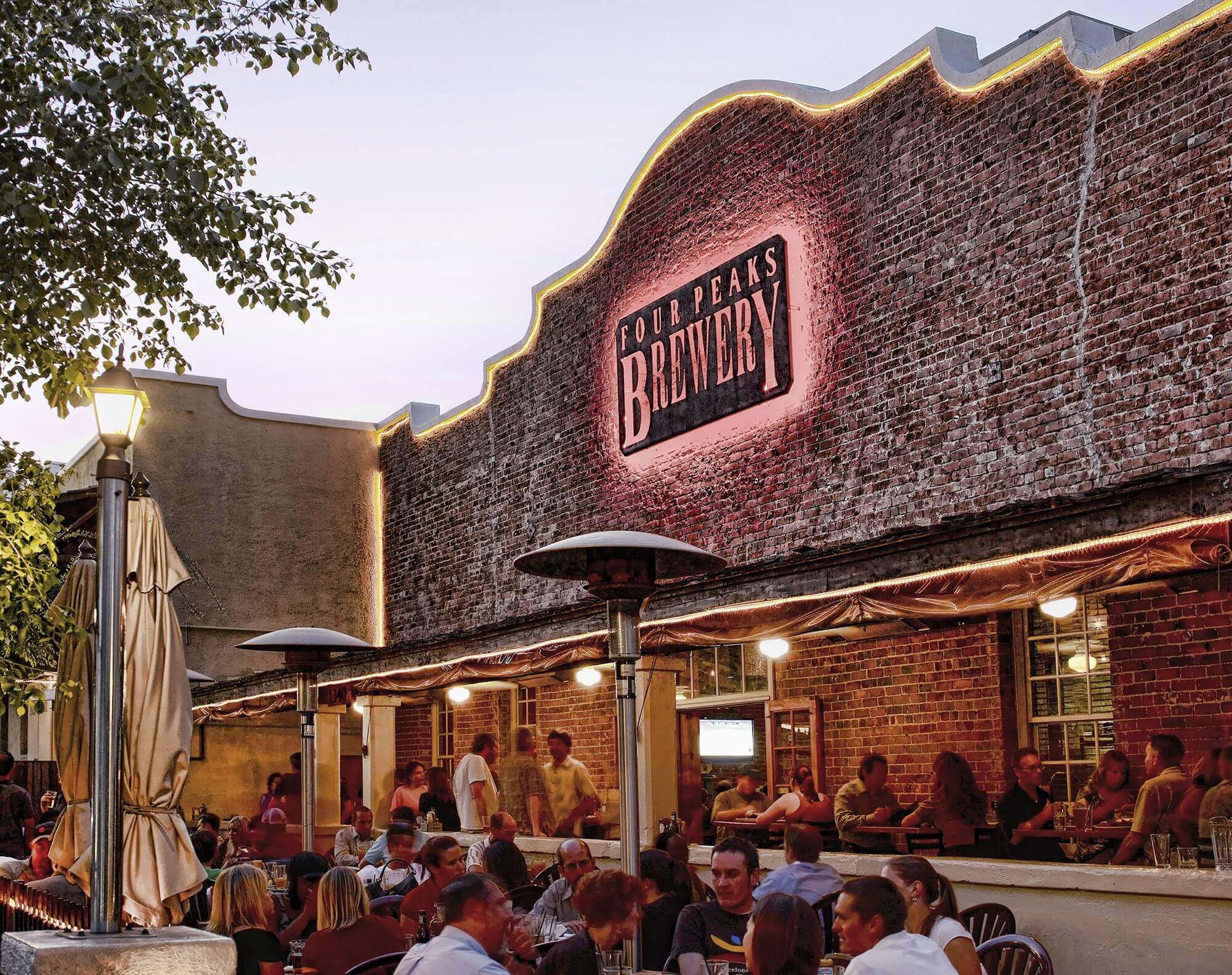 7. Experience The World of Climbing at The Phoenix Rock Gym
Get exposed to Tempe/Phoenix's best indoor climbing routes! The Phoenix Rock Gym is an attraction where you can experience the world of climbing as never before!
The Phoenix Rock Gym is the place to climb, and experience the world of climbing as never before! The Rock Gym has a super fun atmosphere, upbeat and friendly staff, awesome art on the climbing walls, and REALLY GREAT ROUTE SETTING!
This gym is over 15,000 square feet and has separate lead and two bouldering areas. If you boulder a ton, put your ego in your pocket and get out those 'cohones' bouldering shoes cause Bouldering is a MUST at this gym. The gym has 56 top ropes. Almost everything from easy routes to overhanging arm blasters, cracks, chimneys, faces, and lots more.
With the highly trained staff, this gym is a perfect venue for pre-teens and teens to expend some energy and learn some valuable climbing skills. So don't worry if you have zero climbing experience, the staff will teach you safe climbing techniques.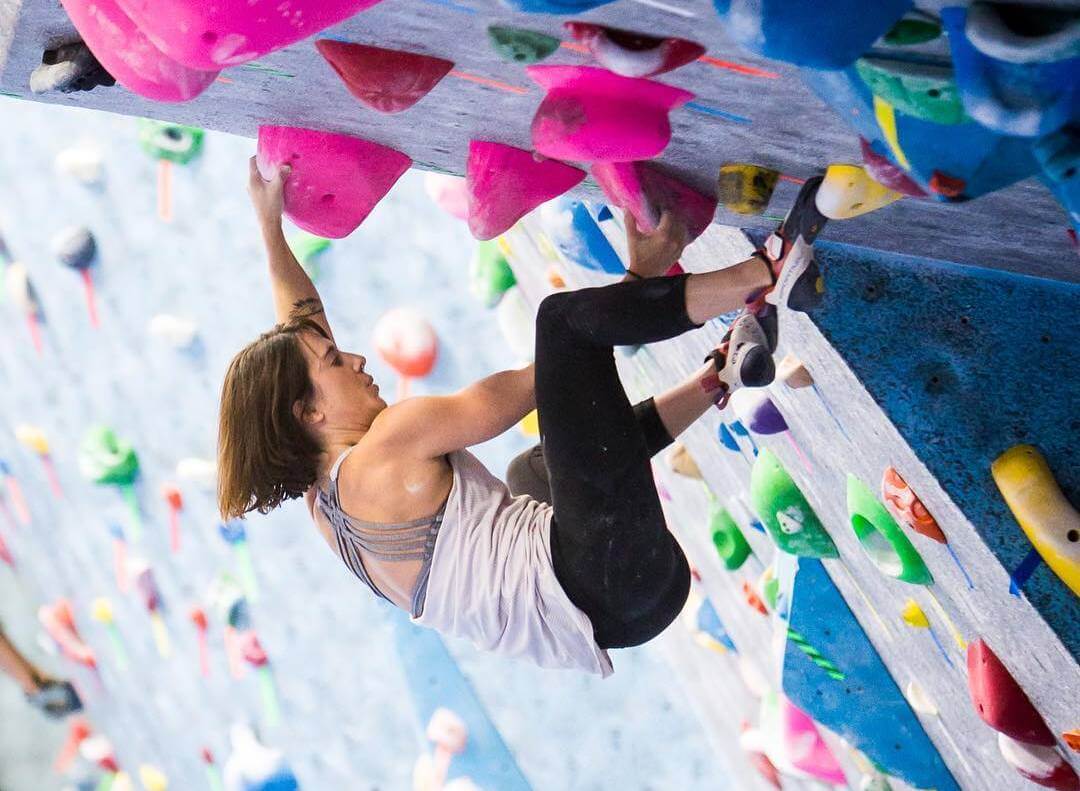 8. Row A Love Boat on The Tempe Town Lake
Encounter the magic of water in the desert and float around with your loved one from one end of the lake to another. Rent a kayak or a paddleboat and experience an incredible kayaking experience with your loved one on the Tempe Town Lake with its shimmering waters.
Not only is this activity romantic, but it's also one of the most fun things to do in Tempe. You will see cars passing above your head on the New Deal-era Mill Avenue Bridge. And freight trains or light rail vehicles roll by on parallel bridges.
This lake is charming on its own but when it's paired with the sunset it transcends to a different level. The Tempe Lake also has a wide range of other activities to enjoy around its shores covering the full spectrum from relaxing to thrilling.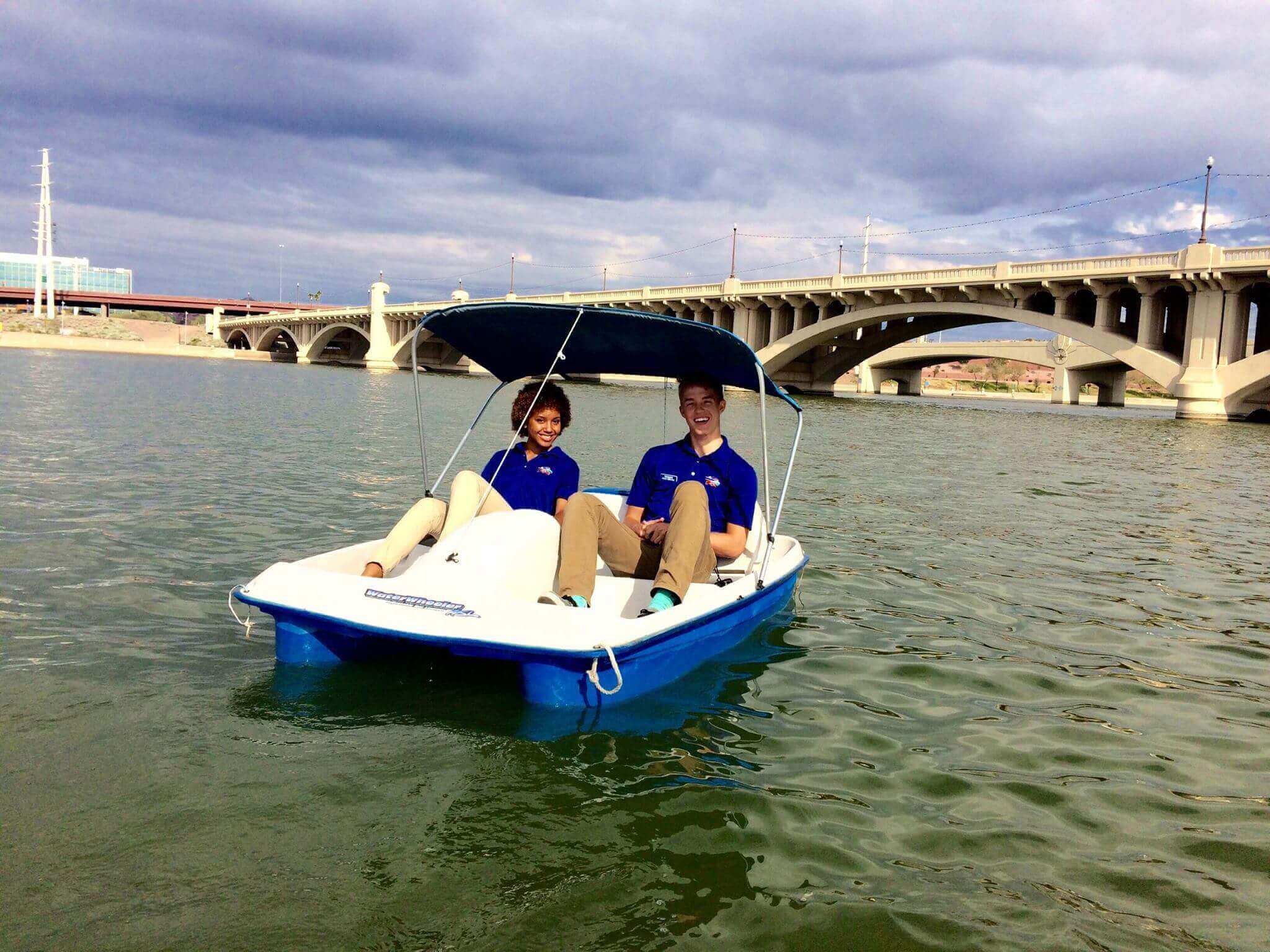 9. Retail Therapy at the Tempe Marketplace
Tempe Marketplace is a must-visit place for all the shopaholics out there. It is the ultimate Arizona destination with over 100 shops and restaurants to explore. So there's something for everyone.
This marketplace is also one of the finest places to shop while you're here, it's set right across the iconic Salt River. You can find your vacation groceries here if you're staying at a self-catering accommodation. Shop till you drop for clothing or souvenirs.
Day-time window-shopping is also fun, we recommend you make your way to this Marketplace in the evening when there's a different type of atmosphere and a more relaxed crowd. This 1.3 million square feet market place has a super fun atmosphere and Instagrammable diner displays.
If you are visiting in the summertime then you can enjoy the colorful umbrella installation. They also have a tree lighting and other festive events as well on holidays. No matter when you go there, there's always something going on at the Tempe Market place.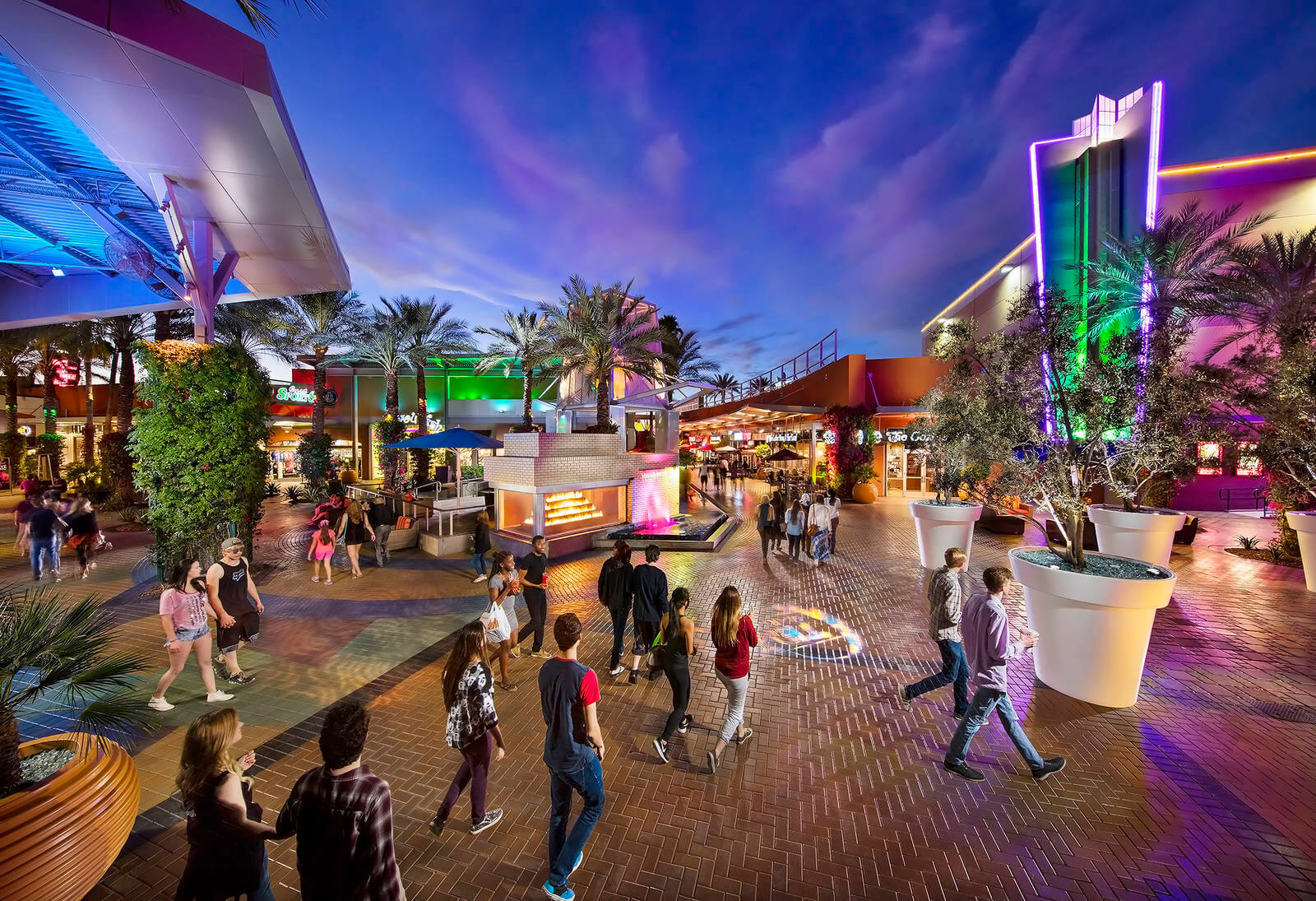 10. Dive into SEA LIFE Arizona Aquarium
SEA LIFE Arizona is a 26,000 square foot interactive sea life aquarium. It's located at Arizona Mills mall in Tempe, Arizona.
The aquarium is a home for thousands of aquatic animals including angelfish, clownfish, jellyfish, lionfish, rays, seahorses, even octopus, and several species of sharks such as blacktip reef sharks and white tip reef sharks.
This massive aquarium includes an Interactive Rockpool. It's a touch pool and a 360° ocean tunnel where children can touch several aquatic creatures, including crabs, lobsters, and sea stars.
Go with your family and this place can certainly provide a few good hours of entertainment. The aquarium is situated within a mall, so your trip to this fish house can be easily combined with some shopping.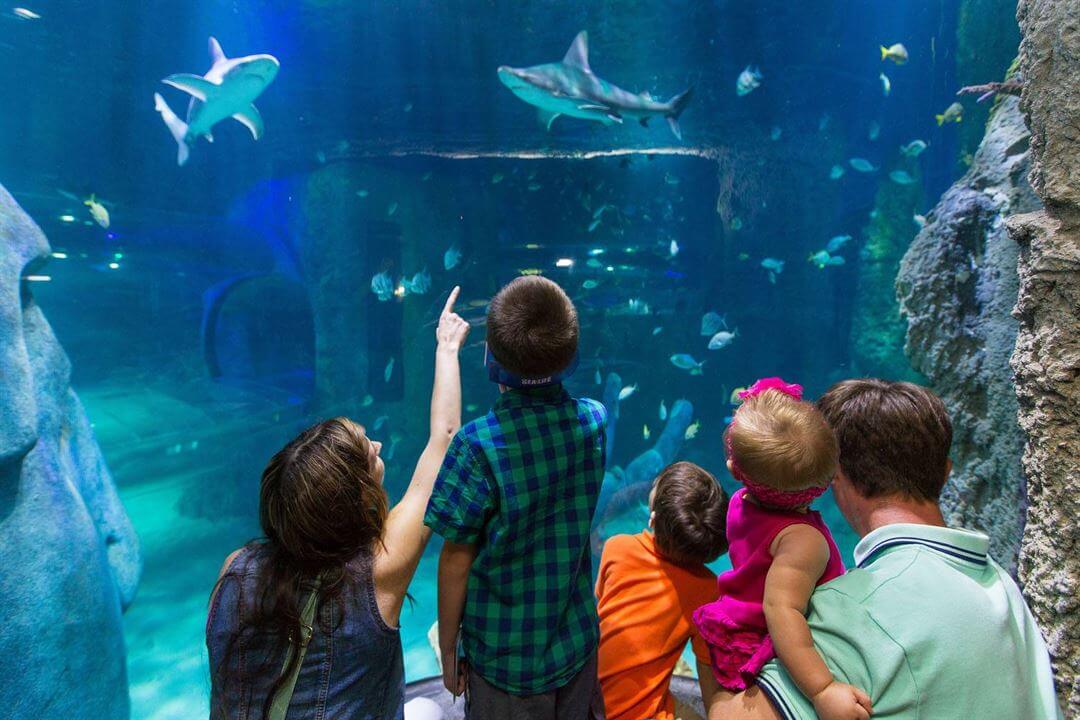 11. Throw An Axe and Relieve Some Stress at LumberjAxes
If you still haven't added this activity to your bucket list, you definitely need to jot it down right now! LumberjAxes is Phoenix's first competitive axe-throwing venue. And it's hands down one of the most unusual fun things to do in Tempe. Adult of all skill levels can try their hand at it and check how good is their aim.
There are knowledgeable guides at the facility. They are very nice and will guide you through the process of axe-throwing. So if you are a first-timer, you have got nothing to worry about. The staff are really chilled out and will make sure that you are playing safely throughout the entire time.
The place has a chill, laid back fun vibe. They play a huge variety of music that included country and hip hop. We highly recommend trying this out if you really want to be out of the ordinary and just want something to do!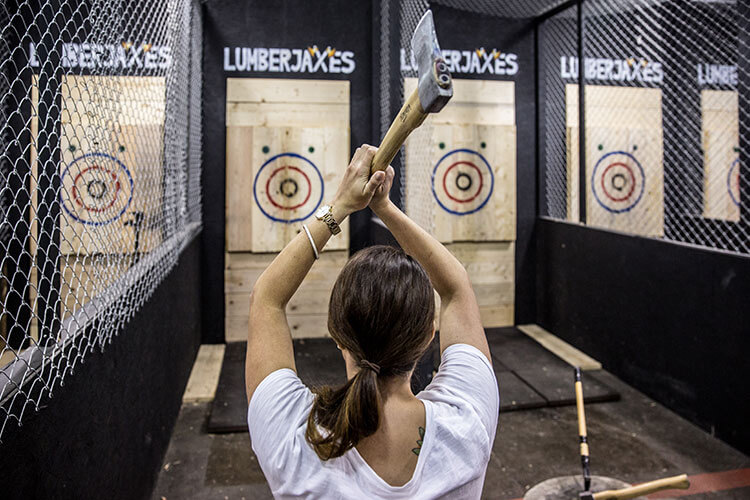 Safety in Tempe
When the question is about safety, we can say that Tempe is a very safe destination for holiday-makers. The city has a pretty nice safe environment. There's an active police presence that ensures the safety of the community. Every city has "bad areas" so just to be safe, be selective when it comes to accommodation, and stay away from sketchy alleys at night!
To avoid unfortunate incidents, keep your most valued possessions in a safe place. You can mitigate risk factors by taking all the necessary regular precautions that you'd normally take while traveling.
Expense in Tempe
Tempe is not at all expensive. It's an affordable place to visit/live within the Phoenix metro. Living in Tempe costs 2% extra than the average national cost. But still, you will easily find a lot of budget-friendly places to stay, and cheap things to do in Tempe such as Mill Avenue District, Tempe Town Lake, Tempe Marketplace, Papago Park, and Kiwanis Park!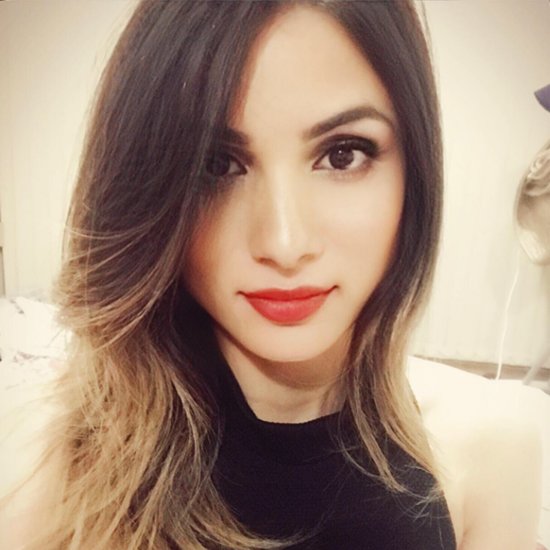 Greetings, travellers! I'm Molly Martin, the passionate explorer behind this vibrant travel platform. Alongside my team—Lorena, Jermaine, Ana, and Alen—we curate awe-inspiring travel destinations to ignite your wanderlust.
Thank you for joining us on this exciting journey. Your presence here enriches our travel community, and we look forward to inspiring your next adventure. Happy travels!