Florida is well known for its beautiful beaches, sunshine, warm weather, and easy-breezy lifestyle. It is situated in the south of the 48 neighboring states. Florida, recognized as the Sunshine State, is a popular travel destination.
Whether you want to migrate here or travel to the beautiful, exciting state, Florida is always at the top of the list. It offers an enriching history and plugged wildlife incomparable with elsewhere.
However, despite the fun and Pristine Beaches, Florida is a dangerous state; Florida cities contain some of the most dangerous cities. Therefore, awareness of Florida's one of the most dangerous cities is crucial.
Tours & Things to do hand-picked by our insiders
The violent crime rate in these places is above average; it's essential to understand before deciding to relocate. Remember that we have compiled a list of Florida's top 10 most dangerous cities to avoid in 2023. 
We used some benchmarks and intense research to identify Florida's most dangerous cities to assure reliability and precision. These benchmarks included the national average Crime rate, the high crime rate, the violent crime rate, and the property crime rate.
In each City, we also measured the number of homicides, robberies, break-ins, and vehicle thefts.
Top 10 Most Ghetto Cities in Florida
1. Jacksonville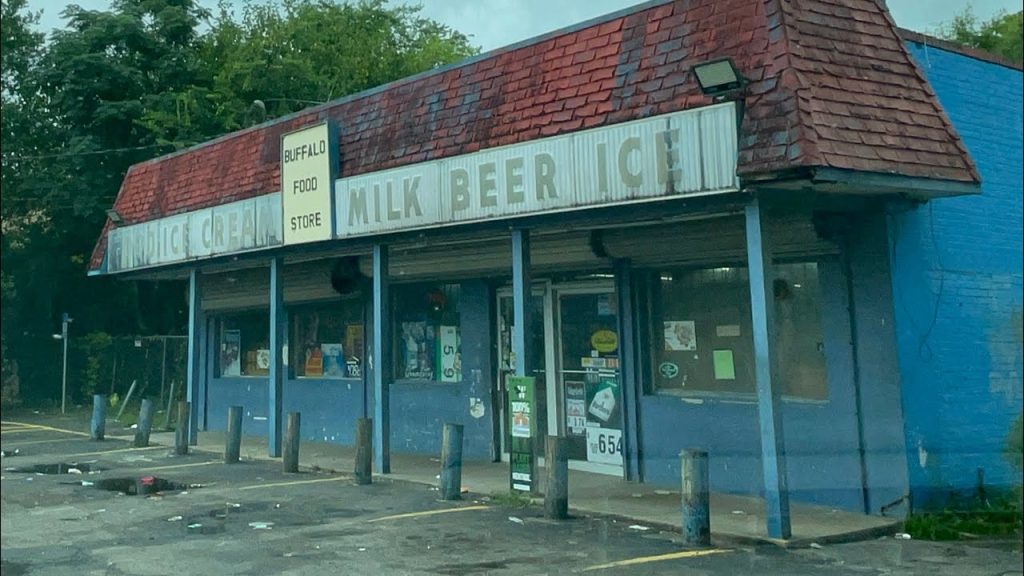 With over 900,000 people, Jackson Ville is Florida's most significant City in the USA. The longest stretch of the St. Johns River runs through Duval County. Jacksonville has the most urban park system in the nation, it is 4x the size of the island of Manhattan!
Eighty thousand acres of parks, including 7 State Parks, 2 National Parks, a National Preserve, 400 City Parks and Gardens, and an Arboretum. The Timucuan Ecological and Historical Preserve covers 46,000 acres. It also offers 22 miles of white-sandy beaches.
Violent high Crime: of 2,850, Property Crime: of 30,088, and everyday illegal activity such as killing, assaults, and robberies made it the eleventh most dangerous City in the United States.
Many communities struggle with gang involvement, and most familiar gangs commit Jacksonville's violent crimes; it has a violent and Property crime rate of 5,886 and 30,088.
Every hundred thousand, the violent crime rate is 647.42, and the Property Crimes rate is 3,309. The most widely trafficked drugs in the City include heroin, cocaine, and marijuana, which significantly contribute to the City's high crime rate. Like Miami and Orlando, poverty crime is a significant issue in many neighborhoods, which makes it one of the worst places to live.
2. Miami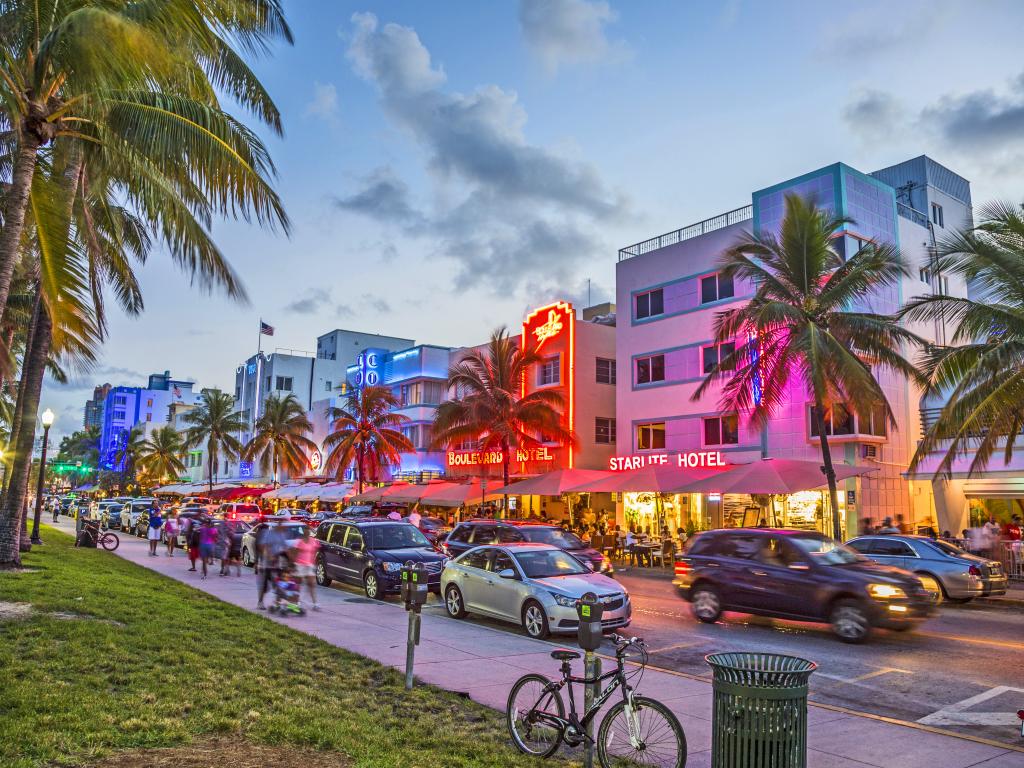 Miami is known for its pristine coastlines. Miami Beach, including some of the world's most stunning beaches, nonstop nightlife, soothing hot weather, and sunbathing, is a bonus.
Miami is also renowned for its breathtaking skyline, one of the best Superstores, Art Deco buildings, and luxurious hotels. And the vast majority of the Spanish population exists due to the Hispanic wave. 
Miami, the third riskiest City in the US, is well-known for its exciting nightlife, stunning beaches, and multicultural population. However, violent crimes like homicides, assaults, and robberies are prevalent there. One of the City's most significant issues is gang activity, which impacts many communities.
Some of the renowned gangs active in the town include the Bloods, Crips, Latin Kings, and MS-13; they are primarily to blame for the bloodshed. The drug trade also significantly influences the City's overall crime rate.
Miami is a hub for exchanging several deadly drugs, including cocaine, heroin, and marijuana, and drug-related violence is frequent. In many neighborhoods, poverty is a severe issue that breeds hopelessness and illegal activity.  
3. Orlando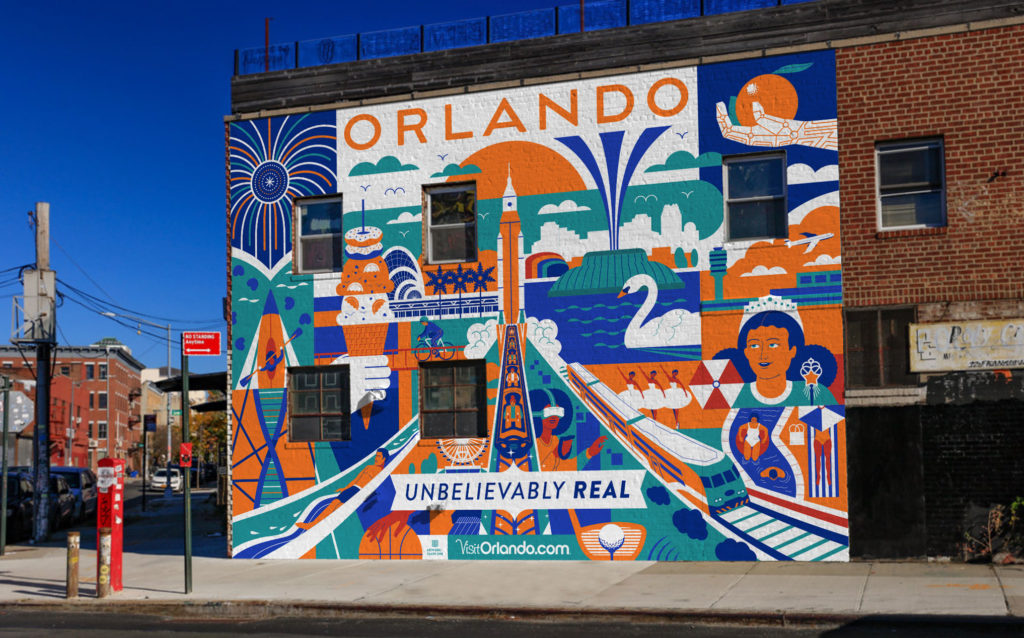 One of the famous places to go since it is home to the renowned Walt Disney World and Universal Studios. Because of its vibrant nightlife, fantastic weather, and stunning theme parks, it has become a top tourist destination for visitors worldwide.
People can enjoy a good blend of suburban and urban culture in Orlando, rightfully referred to as "the beautiful city."
Additionally, moving to Orlando is reasonable because the cost of living there is considerably lower than the state average. Furthermore, Orlando is home to many big businesses, giving young people plenty of chances to explore several career paths.
Another most  Florida's most dangerous city in Florida is Orlando, with the highest violent crime rate of 2,157. As it is a well-known tourist destination, thefts are general here. Be on the lookout for con artists that offer to sell fake theme park tickets to families.
In Florida, communities like Signal Hill and Holden-Parramore are hazardous, and while more active areas are safe for tourists, there is a chance of being a victim quickly. 
4. Panama City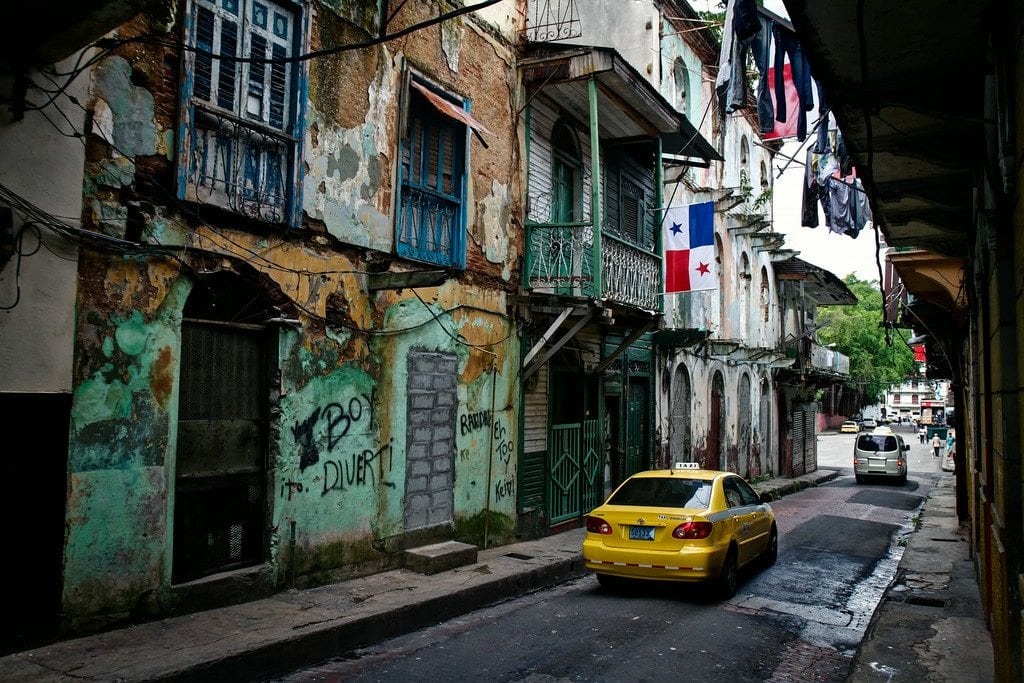 Panama City comes in the list of the top 10 most ghetto cities in Florida. Another City in Bay County is on the list of the most dangerous cities in Florida. The area's crime rate is high due to assassinations, violent crimes, murders, and kidnaps.
Excessive crime rates can also be seen in Curund, El Chorrillo, and San Miguel. keep your cell phones and other valuables stowed safely inside your handbags 
5. Lake City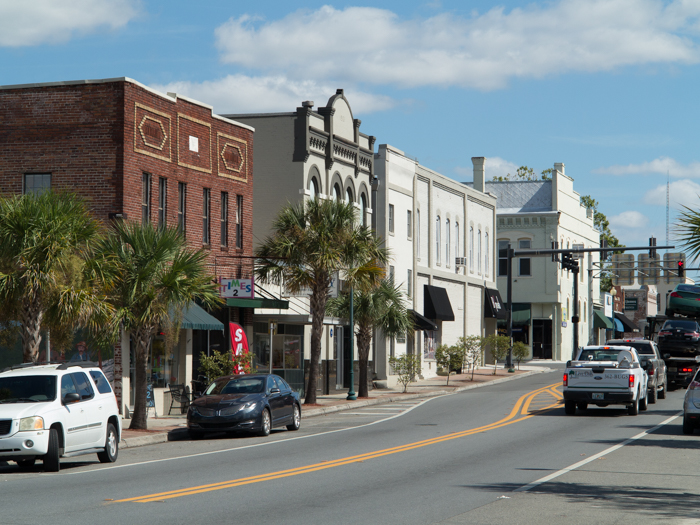 Lake City is a tiny city in the Sunshine State that is located in the county of Columbia. A modest number of beautiful restaurants surround this Florida community. Only a few places are available to hang out. One can participate in outdoor pursuits like fishing, hiking, and camping.
Lake City in Florida is undoubtedly an excellent spot for retired citizens because of its low population and peaceful atmosphere. If you're looking for the Florida communities most protected from hurricanes, given that the state is notorious for its frequent storm activity, consider Lake City. City receives a score of 0 for hurricanes.
Despite having low than in other places a population of about 12,141, Lake City is one of the ghetto cities in Florida with high violent and Property crime rates. The Violent Crime rate is 161, and Property Crime is 781.
Of every 1000 people, the violent Crime is 13.63, and the property crime There till now, 12 people have become a victim of a crime or a victim of, making Lake City one of the communities in Florida with the highest crime rate. ere, robberies happen relatively frequently, and ladies usually travel at night with a companion 
6. Tallahassee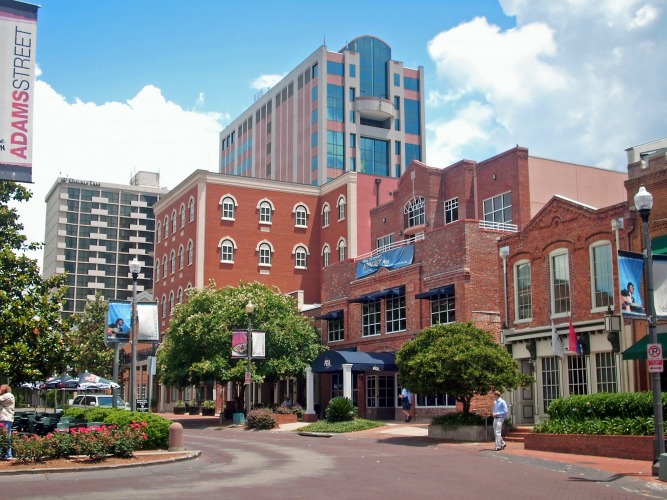 Tallahassee is the capital of Florida and one of the popular destinations for tourists and migrants. Other visitors and locals favor Tallahassee because it has parks, museums, recreation areas, and a buzzing neighborhood of young students.
It is a preferred location for students due to the presence of Florida State University, Florida A&M University, and other notable universities.
Because housing is relatively inexpensive in Tallahassee, living here is very cost-effective than the national average. But it could be the final destination you should consider if you seek economic areas in Florida. Living in Tallahassee also means enjoying the City's stunning outdoor facilities.
Tallahassee comes in the list of dangerous cities, and It's Florida's most affordable city and has the tagline Dangerous Cities for Violent in Florida due to Leading the crime rates places in Florida.
The Violent Crime Rate is 7.82 per 1000 residents, Property Crime Rate: is 30.97 per 1000 residents, and the total crime rate is 1 59. ere, scams, robberies, and pickpocketing are all instead prevalent.
Here you'll be seen some of the worst neighborhoods, including Perkins, The Gardens at Westlake, Terrance Heights, Providence, and Falls Chase, among others 
7. Daytona Beach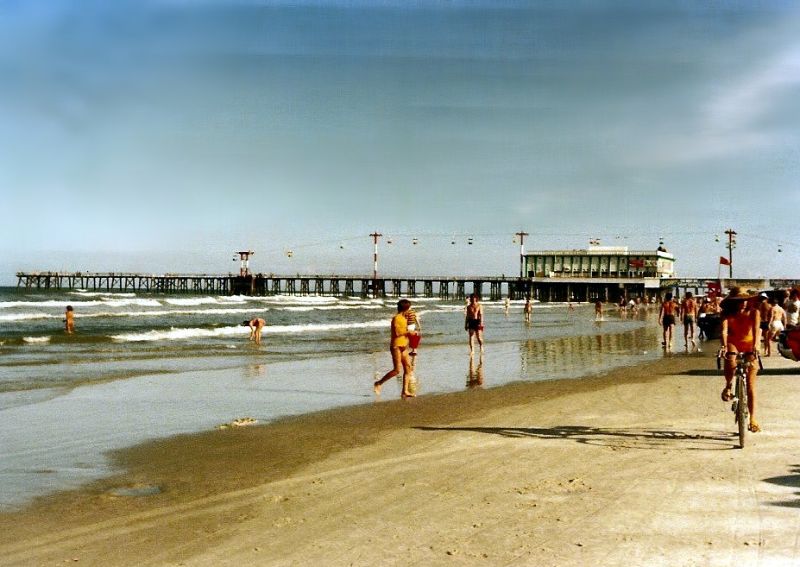 Daytona Beach is a suitable vacation spot for friends, families, and racing enthusiasts, seeking up-to-date resorts, exciting amusement attractions, stunning beaches, and one of America's most renowned race tracks. And It is also one of the inexpensive locations in Florida.
Here you will see the International Speedway and the Motorsports Hall of Fame, one of America's most renowned tourist attractions in Daytona Beach. The 500-acre Daytona International Speedway complex, referred to as "The World Center of Racing," is difficult to miss.
A recent $400 million renovation brought opulent suites, roomier seats, and new refreshments for racegoers. Check out the 200 mph Richard Petty Driving Experience if you're more of a thrill seeker and want to experience the Daytona 500.
The 23-mile ribbon of immaculate beaches will be there when you arrive, whether for bike week, spring break, or the Daytona 500. You can bring your car onto the beach, where designated zones have separate pathways for walkers and cars so you can enjoy the sun and refresh yourself in the waves.
However, Daytona has the fourth-highest crime rate in the state. The violent Crime Rate: is 794, and the property crime rate is 2,833. Of every 100,000 citizens, Violent Crimes and property crimes are 1,136.98 and 4,057. Daytona Beach is undoubtedly one of Florida's most dangerous communities, with one in 88 risks of becoming a victim. In this City, assaults are across-the-board, whereas property crime is less common.
8. Riviera Beach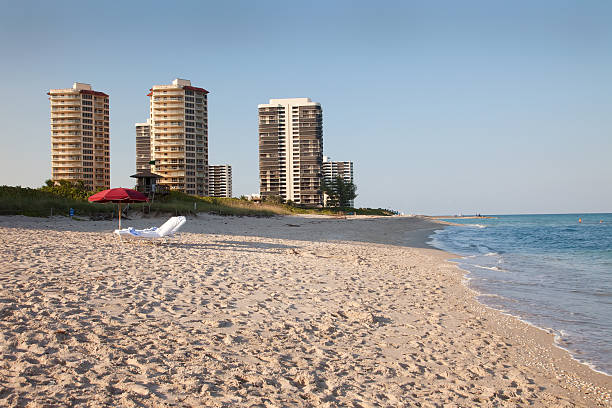 Riviera Beach is a beautiful location in Florida and in Palm Beach County. There are numerous options for places to shop and numerous parks for outdoor enjoyment. This city also has outstanding education and health systems.
You can enjoy many activities; Riviera Beach is mainly known for marine activities such as sailing, scuba diving, and tanning on the beach. Riviera Beach and Singer Island have it all. This area of The Palm Beaches makes a great starting place for all kinds of aquatic adventures.
The majority of the months have pleasant weather. However, the crime rate is significant, given the small population. It is one of Florida's most unsafe cities in Florida, with a 1 in 23 probability of becoming a victim of violence or Stolen Personal Property.
The violent Crime Rate: is 346, and the property crime rate is 1,466. Of every 1000 citizens, Violent Crimes are 9.85, and property crimes are 41.73.
9. Lake Worth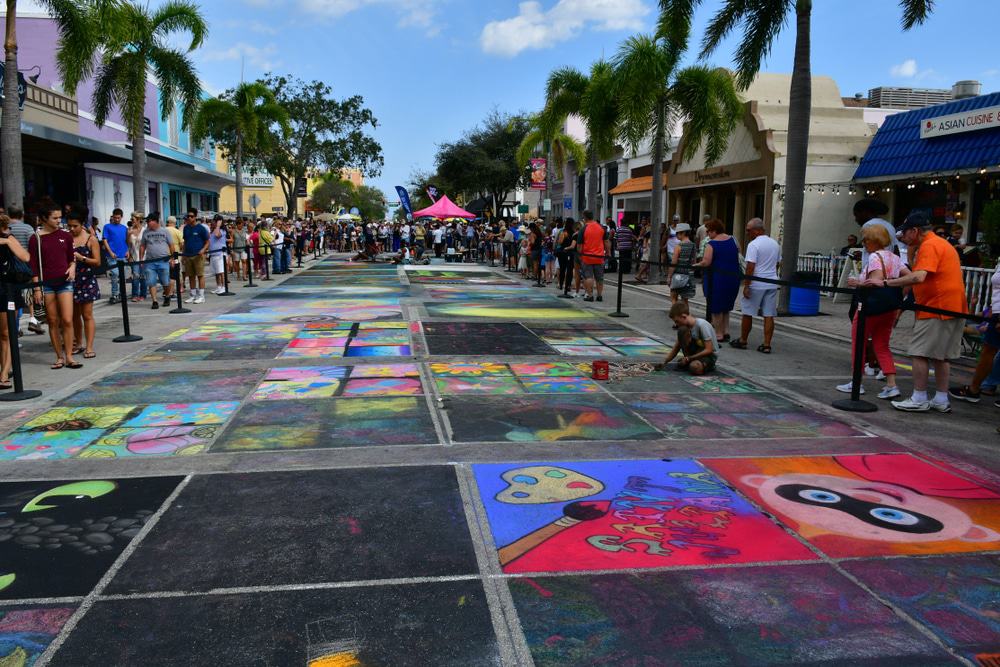 Lake Worth Beach, a young but historic city in The Palm Beaches, strikes a mix between cutting-edge cultural programs and high-tech art with more than 1,000 historic structures. The Cultural Committee
of Palm Beach County, the Lake Worth Playhouse, the annual holiday parade, and the street painting festival all occur in the city's elegant, restored downtown. With its abundance of coffee shops, antique shops, mom-and-pop eateries, and art galleries, this creative neighborhood will introduce you to The Art of Florida Living.
The city also experiences pleasant weather almost the entire year. It gets a lot of sunlight, and winter is seldom ever noticeable. When traveling, look for robberies and pickpockets because Lake Worth, a city with a high crime rate, is among the most dangerous cities.
Packing an anti-theft travel backpack and avoiding carrying much cash is most reasonable. One in 19 people in the northside areas can be a victim. They are comparatively protected, speaking, in the city's southwest. The violent Crime Rate: is and the property crime rate is 1,201. Of every 1000 citizens, Violent Crimes are 10.57, and property crimes are 31.03.
10. Homestead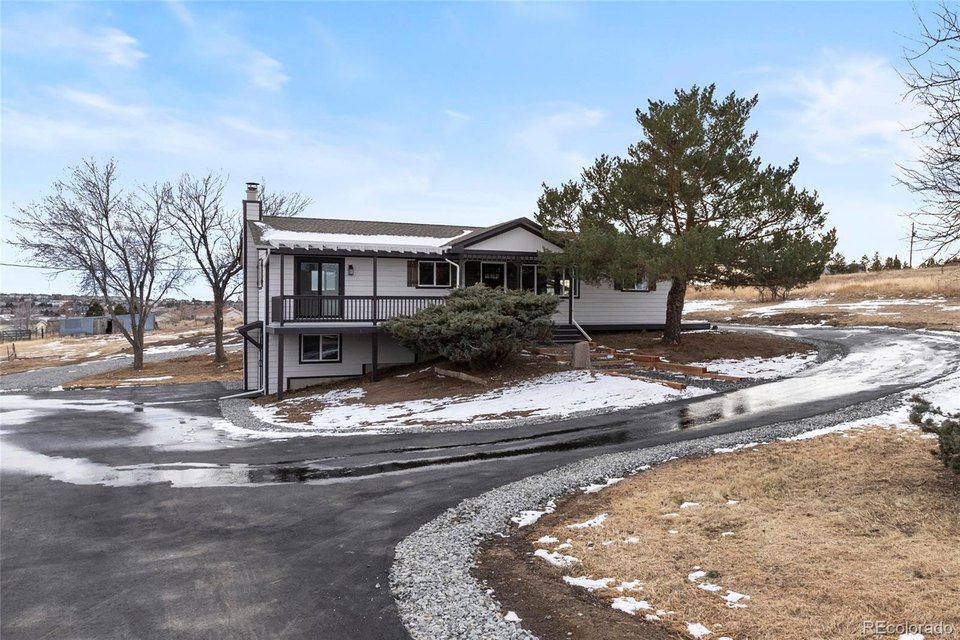 A stunning tiny town called Homestead, Florida, is in the middle of the Florida Everglades. Homestead is a community renowned for its unspoiled beauty, welcoming residents, and convenient access to the various Everglades attractions. The village of Homestead is a popular place for its stunning surroundings. The community is surrounded by nature, preserves home to multiple species, including alligators, and is situated in the center of the Florida Everglades. 
The Miami-Dade County community of Homestead is a great area to raise your family. It has a cozy atmosphere and is the perfect place for families and retirees to settle down because it is removed from the bustle of the downtown.
When it comes to living expenses, Homestead is pricey. The city's population is diversified, balancing young and older people well.
But because of its high violent and Property crime rates, Homestead is one of the most precarious neighborhoods in Florida. Consider relocating to the northwest of the city; it comes in one of the safest places to live in Florida; the natives are also so motivated, and you'll be seen in friendly neighborhoods. 
Conclusion
Living in Florida may be a ton of fun and excitement. Florida is probably everyone's favorite state due to the abundance of options. But Florida has advantages as well as disadvantages. So, before selecting a place to visit or settle, review the compiled list of one of the dangerous Places in Florida.
However, Suppose you are living in any of these mentioned cities. In that case, installing a home security system is a terrific method to safeguard yourself, your family, and your Property in Florida. In recent days there have been several affordable wireless solutions available. Due to their low cost and convenience, DIY home security systems are becoming increasingly popular because of their cost-effectiveness and easy-to-use nature. 
Is Miami a Safe Place to Visit?
According to U.S. News, Miami has a lower crime rate than similarly sized metro areas. However, it still has one of the highest rates of violence in the U.S., mainly due to gangs, drugs and crime associated with them. The violent crime rate and property crime rate were lower than the national rate in 2020.
Places to avoid in Florida
Here are some of the most dangerous cities in Florida:
Lake City: One of the most dangerous cities in Florida
Riviera Beach: One of the most dangerous cities in Florida
Cocoa: One of the most dangerous cities in Florida
Daytona Beach: Only 8% safer than other U.S. cities
Opa-locka: Has a high rate of violent crime per capita
Lake Worth: Has a small population, but property crime is on the rise
Belle Glade: Has a high rate of violent crime and property crime
Lauderhill: Has 632 violent crimes per 72,421 people.
Here are some of the safest places to live in Florida:
Naples
Weston
Satellite Beach
Palm Beach
Cape Coral
Parkland
Santa Rosa Beach
Windermere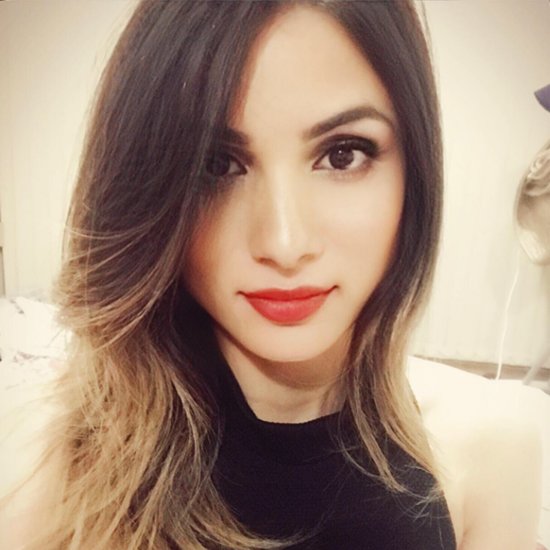 Hello, and welcome to Travel Crog, a site where I share my travel advice for your dream vacations. My name is Molly Martin, and I'm the founder and editor-in-chief of this site. I have a passion for travelling and exploring new destinations, and I want to inspire you to do the same. Six years ago, I left my job as an HR professional and embarked on a three-month trip around the world. It was an amazing experience that changed my life and perspective. Ever since then, I have been travelling as much as I can, and writing about the best things to do, see, and eat in every place I visit. Whether you're looking for a city break, a beach getaway, or a mountain adventure, I have something for you. Travel is not only fun, but also empowering and enriching. Join me on my journey and discover the world with Travel Crog. My motto is: "Life is short, travel more."