Vero Beach
A beautiful tourist place from Florida. With only 16 thousand population Vero Beach has a lot of mind-blowing parks and preserves. People from the local areas or neighboring states come here to visit the beach and the parks.
You can take both your family or friends including the kids. The environment is suitable for every individual. Bellow, we have described some famous spots from Vero Beach. Hope this will help you choose your next tour spot. Here are the best things to do in Vero Beach, Florida.
Tours & Things to do hand-picked by our insiders
1. Vero Beach Museum of Art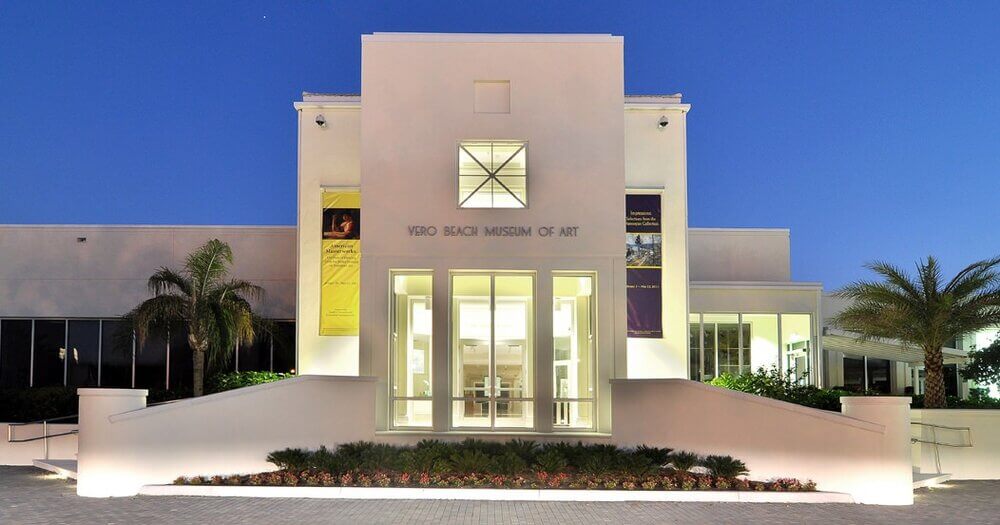 A place where you can have every kind of knowledge about modern art and design. If you love sculpture and interior design or if you are a fan of art and painting, The Vero Beach Museum of Art is a perfect face for you to have a visit.
The museum contains beautiful statues of many historical figures. Also, contains beautiful paintings and home decorators. You can bring your children to let them experience the outstanding view of modern art and design to increase their creativity.
The overlook of the museum is stunning, it will be great to have a picture standing in front of it and keep it as a memory. That apart, the museum is surrounded by different kinds of trees that give it a natural look.
Things to do near me today, romantic parks, beaches with kids, unique places to visit in USA right now, hotels, tourist attractions: NC day trips, FL, Near Atlanta, AL, Weekend Getaways from Boca Raton Florida.
Address: 3001 Riverside Park Dr, Vero Beach, FL 32963, United States.
www.vbmuseum.org
2. McKee Botanical Gardens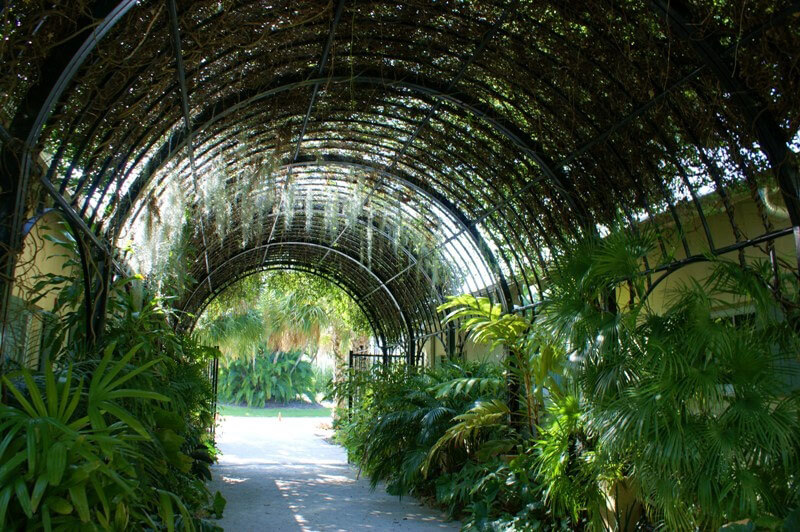 A Fully preserved Botanical Garden, where you will found numerous species of trees. They are fully preserved and well-taken care of. A walking path has gone through the forest. Pine trees are the prime attraction of the spot.
You will find some special species of trees that are near to extinction. If you are a tree lover, this place is a must to visit for you. Keep this on your bucket list as we highly recommend this place to you.
You are reading "15 Best Things to Do in Vero Beach, Florida" Back to Top
Address: 350 US-1, Vero Beach, FL 32962, United States.
3. Jaycee Park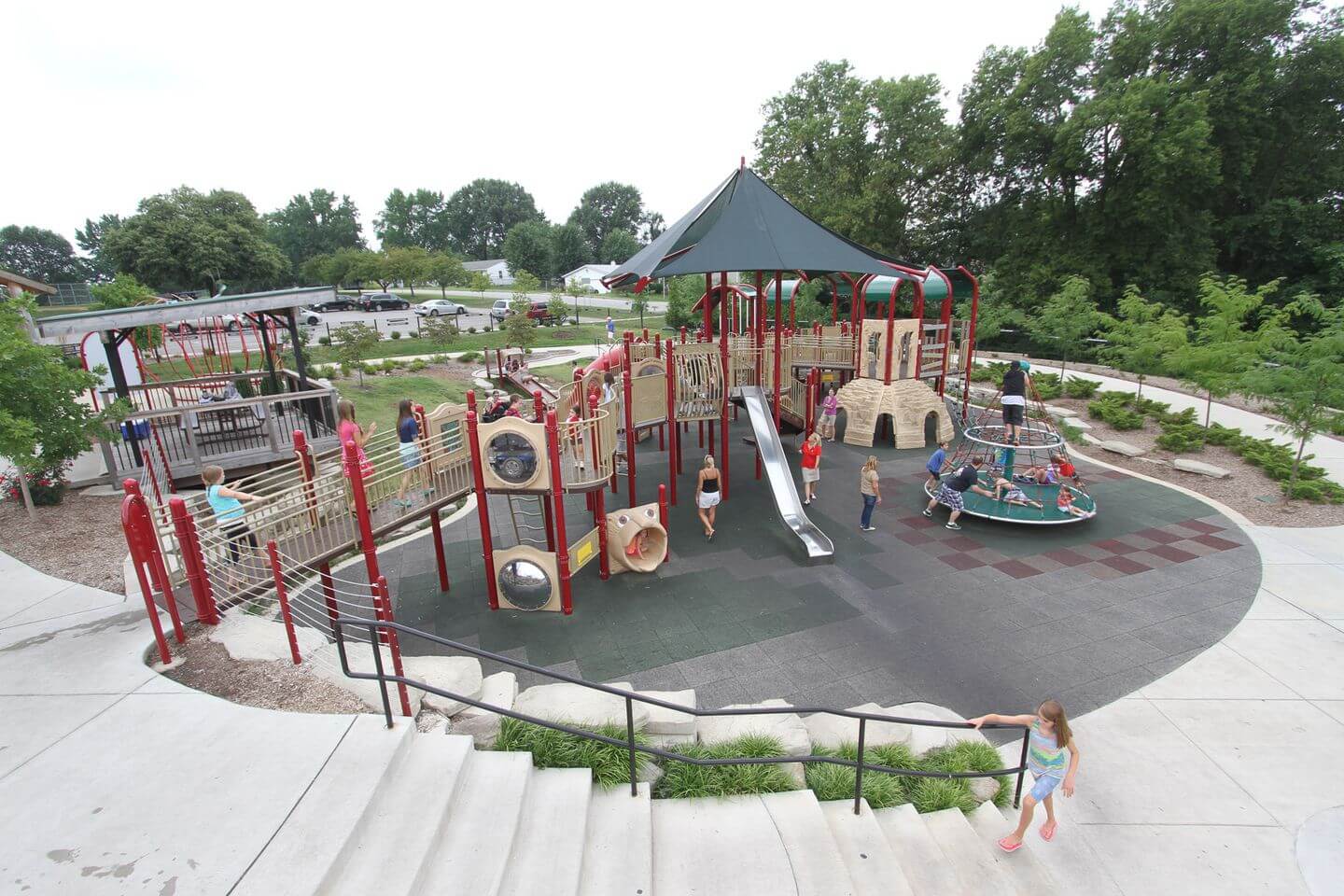 Jaycee Park will give you a taste of visiting a green village with a lot of trees in a pile and a well-formed forest. The park has a particular playground for the kids. There are some walking paths where there are trees on two sides of the pathway.
The park will make you feel like you are deep down inside the jungle if you enter the inner area of the forest. We give you the guarantee you will love to hear the chirping of the birds while walking inside the forest.
And though the main park is for the kids, the adults will also enjoy visiting this place and have a beautiful time with their company.
Bring your friends along with you if you love to have an adventure together, you will surely pass a great time on your vacation, we ensure you.
Address: 4200 Ocean Dr, Vero Beach, FL 32963, United States.
4. Riverside Park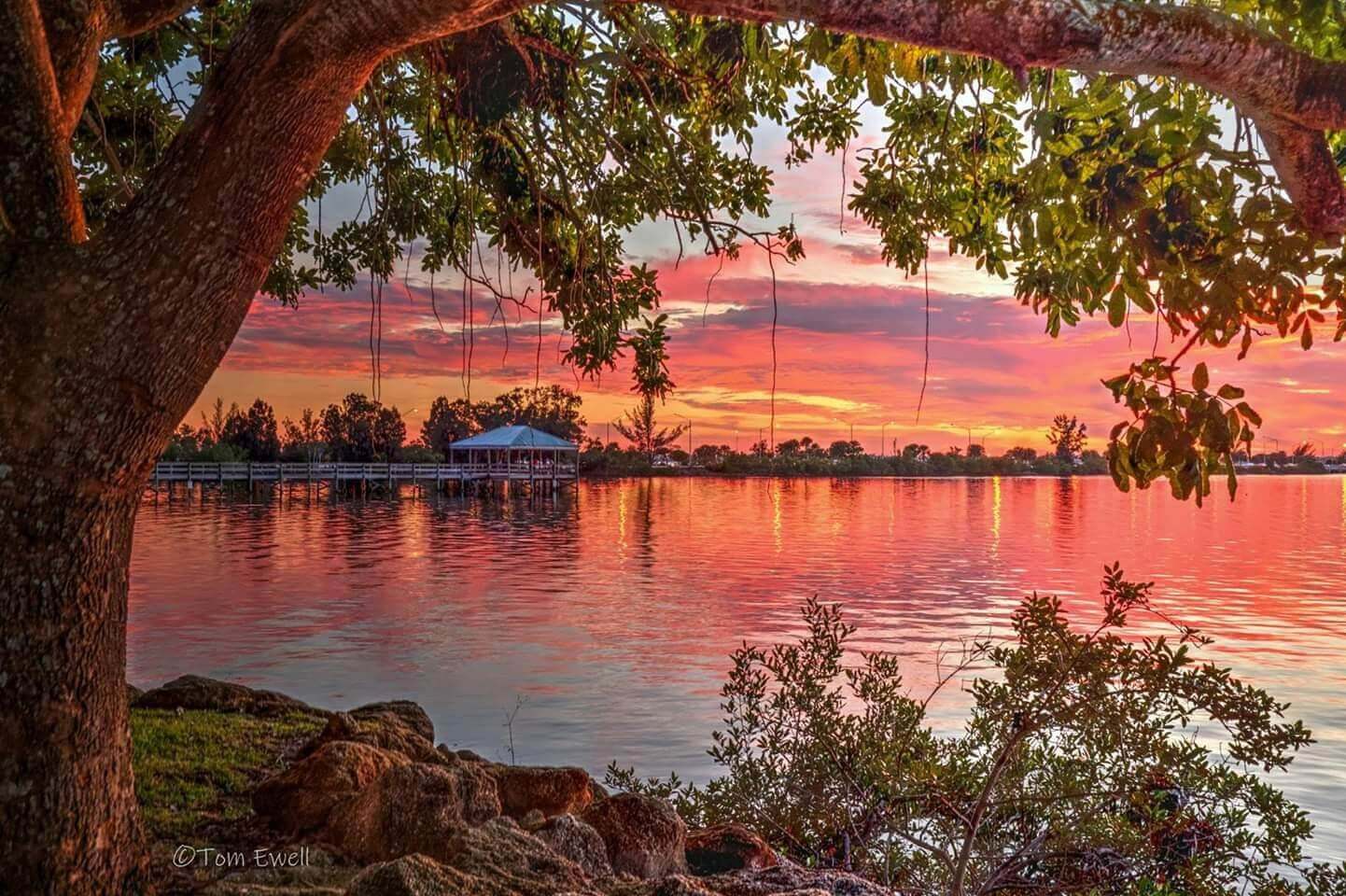 This place looks like a small piece of heaven on the bank of the river of Jacksonville. An outstanding place to have a morning walk or jogging. Many local people have their jogging sessions here. That apart there is a beautiful sitting place beside the river.
You can enjoy the breeze sitting near the ocean or have a coffee in your break time. Almost forgot to tell you there is a beautiful bridge on the river that connected the two parts of the town.
A narrow rail line went through the town. There is also a particular playground for the kids. Highly recommended place to visit.
Address: Fort Lauderdale, FL, USA.
5. Sexton Plaza Beach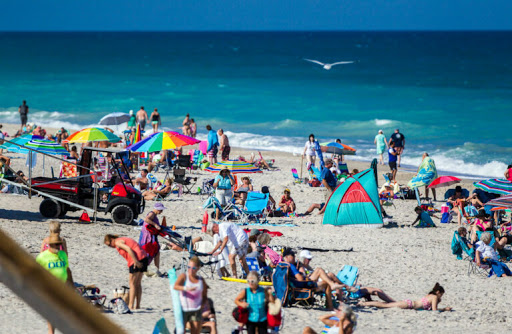 Sexton Plaza Beach is located in a remote area of Florida, surrounded by mangrove forests. It is one of the most beautiful wild beaches you will ever find in Florida. The beach will promise you a few moments of adventure. Even though the beach is not well known outside of the local area.
There are many playgrounds and you can also enjoy the beautiful scenario and can see different kinds of birds including albatross. Fiddler crabs are also a prime attraction of this beach.
There are different types of fishes in the upper layer of the water. You will find snail and seashells that most of the visitors love to collect. Unlike the other beaches, Sexton Plaza Beach remains crowded all over the year. Summer is the best time for the visit.
6. Pocahontas Park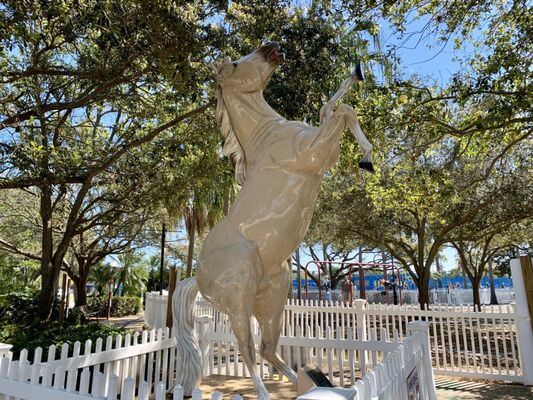 Pocahontas Park is another eye-catching spot in Vero Beach. It is basically a public park, for spending free time with friends or family. Most of the visitors of this place are the kids as it contains a child-friendly environment
Pocahontas park is also famous for being the hosting spot of different festivals and events including annual country fairs are held here. It is a place where you can take your pets or kids for a walk or you can enjoy your leisure time alone.
The park contains numerous statues of different plots. You can enjoy your camping or tailgating period or can have a bike ride with your friends.
You are reading "15 Best Things to Do in Vero Beach, Florida" Back to Top
Address: 2140 14th Ave, Vero Beach, FL 32960, United States.
7. MacWilliams Park, Boat ramp, and Dog Park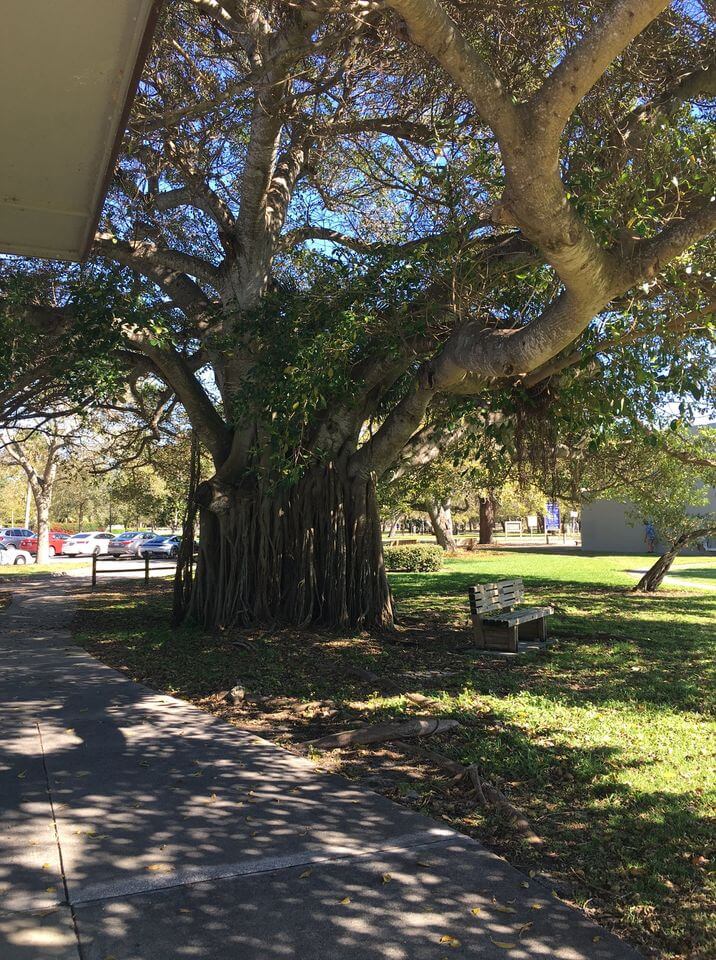 MacWilliams Park, Boat ramp, and Dog Park is just an amazing place for the dogs. You find almost every kind of dog breeds in this Park.
The dogs are taken care of just perfectly fine and there are well fed. All these dogs have good behavior and they have friendly attitude any people can reach towards them and they have a very playful mentality. It is a great place for the kids as they can find this dog is a great friend.
There is also a boat ramp portion. If you love boat ramping, this place will be a great choice for being considered as your next trip. That apart, The place includes a mind-blowing park with beautiful trees and sitting places.
Address: 3301-3321 Bridge Plaza Dr, Vero Beach, FL 32963, United States.
8. Round Island Beach Park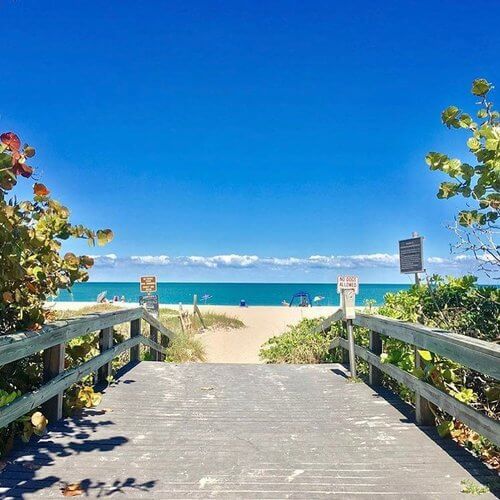 Round Island is one of the ten thousand beaches of The Gulf of Mexico. The sand of the beach is white and the water is crystal clear. A great place for the honeymoon spot of camping.
The beach is located just beside the town and palm trees are sideways in a row. You cant help avoiding the beautiful looks of this spot if you are a beach lover. Unlike the other beaches, Marco beach does not contain too many visitors around the year. But you cant judge its beauty by the number of visitors.
The park is located just beside the island. The park increased the charm of the beach. Small wooden bridges over the canals are a great matter of attraction among the visitors.
Address: 2200 South A1A, Vero Beach, FL 32963, United States.
9. Hallstrom House -Pineapple Plantation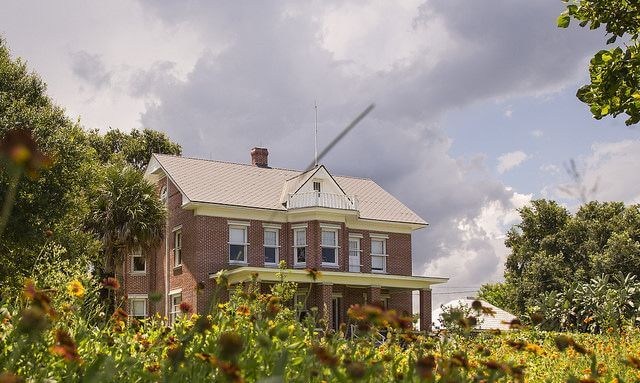 This place was opened as a public tourist spot very recently. The prime attraction is the pineapple garden decorated in a row in front of the big Hallstrom House. The place has no such place to go around to have a look.
However, if you want to get an experience then please go ahead and have a visit. The place is beautiful no doubt.
Address: 1701-1723 Old Dixie Hwy SW, Vero Beach, FL 32962, United States.
10. Turtle Trail Beach Access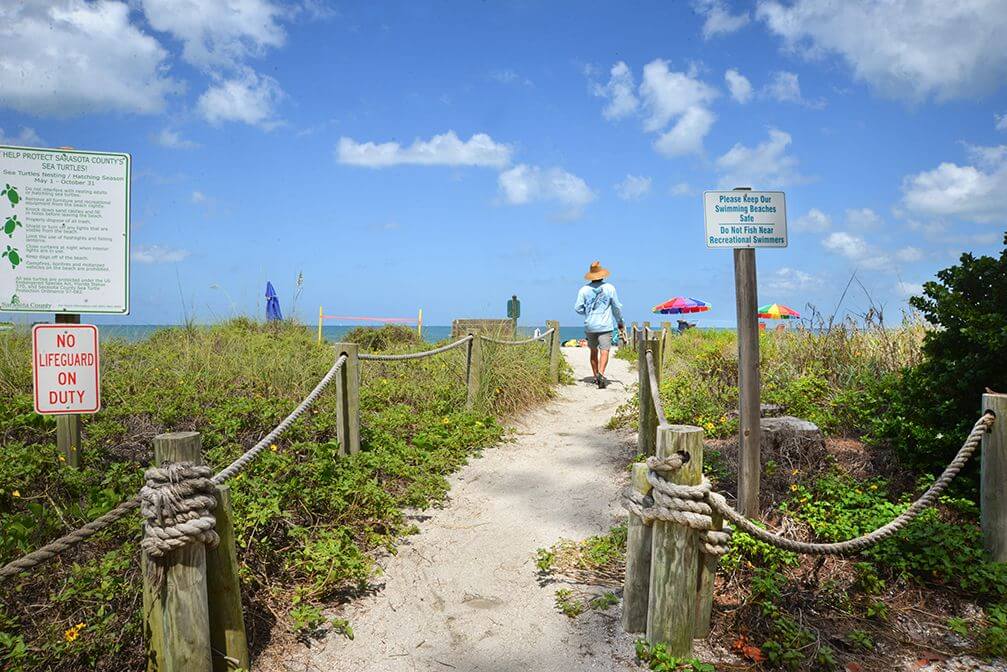 There is a pretty match between the name and the look. You will find some turtles here, The beach is named after the turtle because of the statues of turtles on the beachside. A gift of nature to its peak, this beach just a mind-dazzling spot for beach lovers. White sand and crystal clear water is the main attraction.
Many people from different places come to visit this place to have a beautiful experience.  That apart, you can have a boat riding experience here.
Address: 692 Ocean Rd, Vero Beach, FL 32963, United States.
11. Round Island Riverside Park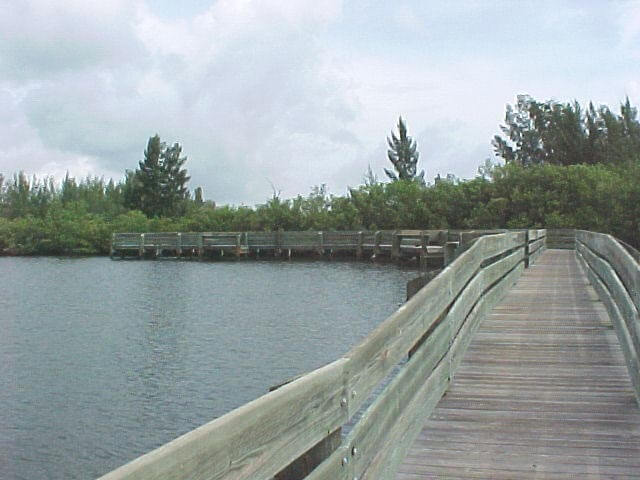 Round Island Riverside Park is a part of the Island. In the picture above, you are accepting the wooden bridge that is included in the forest part. There will find a resting place and you can view the whole area at a glance.
The wooden bridge connected with the wooden tent is just an outstanding structure from the bird's eye view. The place has great value as a tourist spot because of its lucrative beauty and silent environment.
Address: 2200 South A1A, Vero Beach, FL 32963, United States.
12. Toni Robinson Waterfront Trail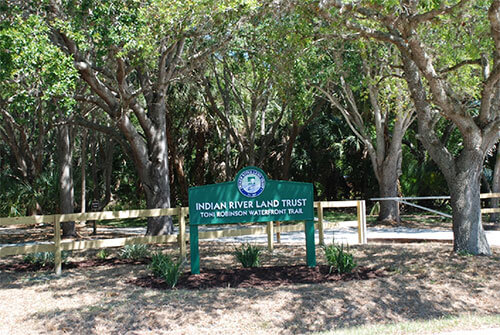 Toni Robinson Waterfront Trail is one of the easiest accessible tourist places in Vero Beach. All-season is suitable to visit here though winter is the best selection.
One of the most interesting things about this place is, dogs are permitted to enter the spot. Even though you won't get any resting room here but you can pay a little more to purchase a hotel pack on a daily basis payment.
However, You are not allowed to hunt or fishing without the permission of the relevant authority. Every year a lot of visitors around the United States come here to enjoy the charming and attractive natural beauty.
There are different species of trees and birds. Walking through the wooden bridge deep inside the forest and listening to the chirping of birds is just another feeling.
Address: Vero Beach, FL 32967, United States.
13 Lagoon Greenway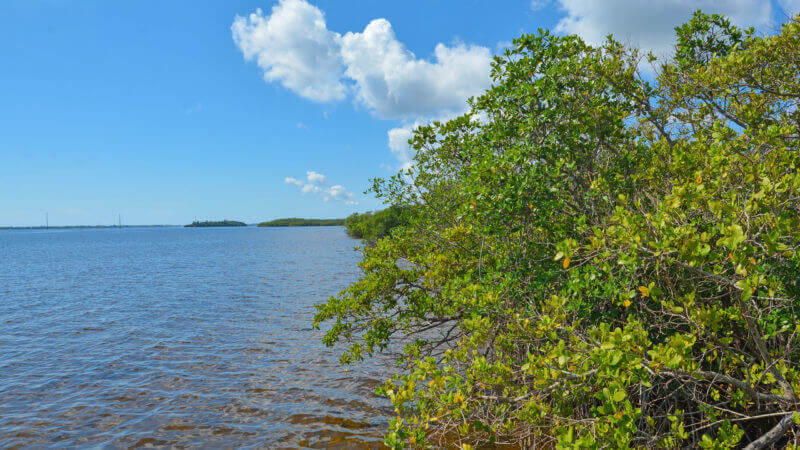 Lagoon Greenway is one of the most beautiful forest preservation in Florida. You will almost get a taste of Amazon here. The deep forest is full of trees of different species and birds.
You will find sitting benches often inside the jungle to get yourself a little bit of rest. Also contains a wooden bridge. You will feel great walking through it. Many people come here to take a good photo.
Address: Vero Beach, FL 32962, United States.
14. Tracking Station Beachfront Park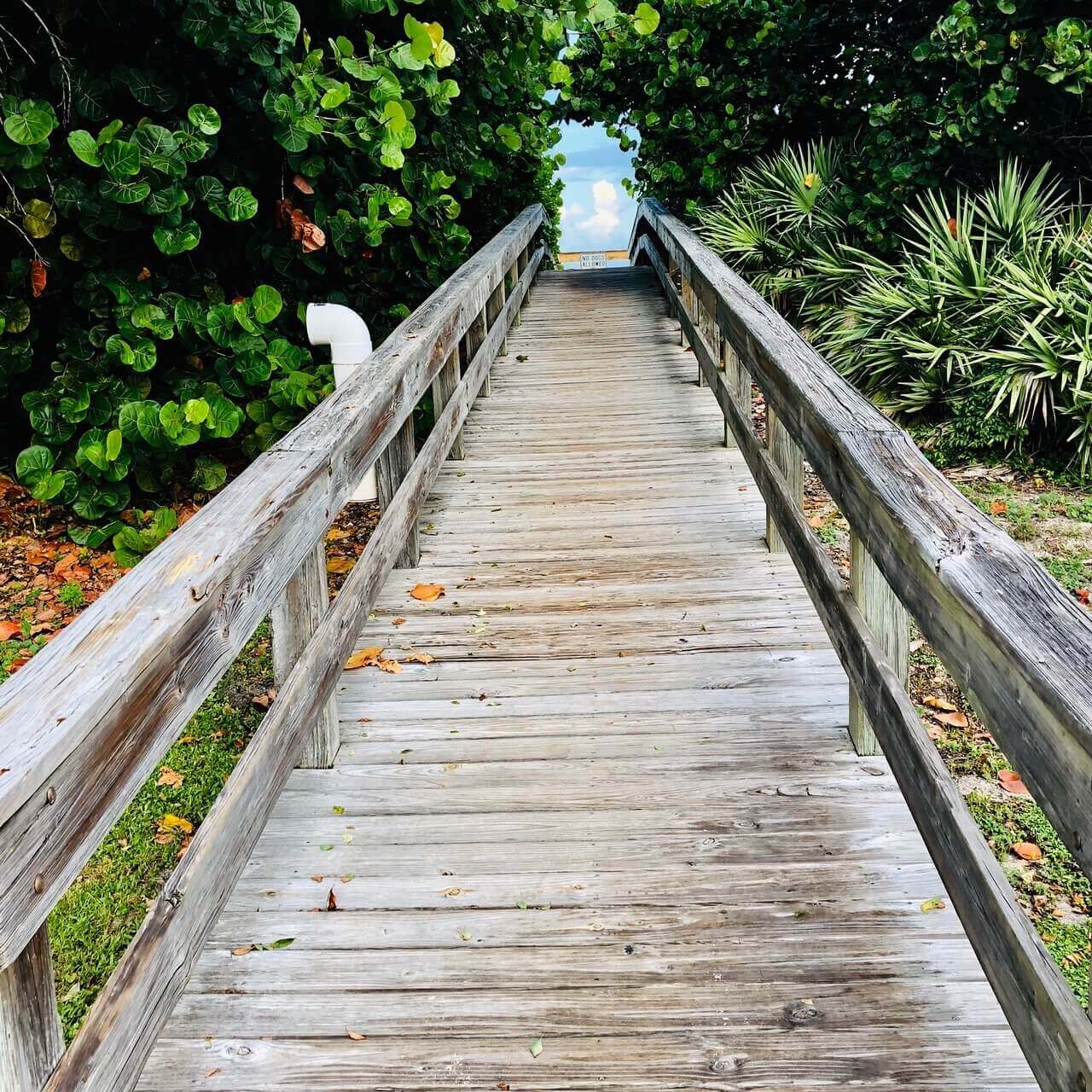 Another beautiful preserve park near a beach. The park is located on the west coast of the Vero beach Fellsmere. The beach is located near to the town and remains busy throughout the year. In summer, you can hardly find a place on the beach.
The dense park is full of different tree species. A beautiful bridge that you can see in the picture will accompany you from the beachfront to the park.
There are different types of animals available in this park. Including different kinds of birds and frogs. You will be amused by the beauty of nature if you visit the place once. We highly recommend this place to you.
Address: 800 46th Pl, Vero Beach, FL 32963, United States. Phone: +1 772-492-2411
Couple, activity, what is, time, fine dining near me, cool places to go near me in spring, fancy restaurant, activities near me, beach hotels, campground, RV resorts, fishing, parks near me, what's near me, bay, attractions near me, list of, orchards, national parks: CO, ME, KS, CT, Missouri caves, Gadsden, Cape Coral, Blue Ridge, MA, FL, Caribbean, All-inclusive Jamaica, AR, Best caves in Missouri, Beaches Near Atlanta, NJ, FL caves.
15. Main Street Vero Beach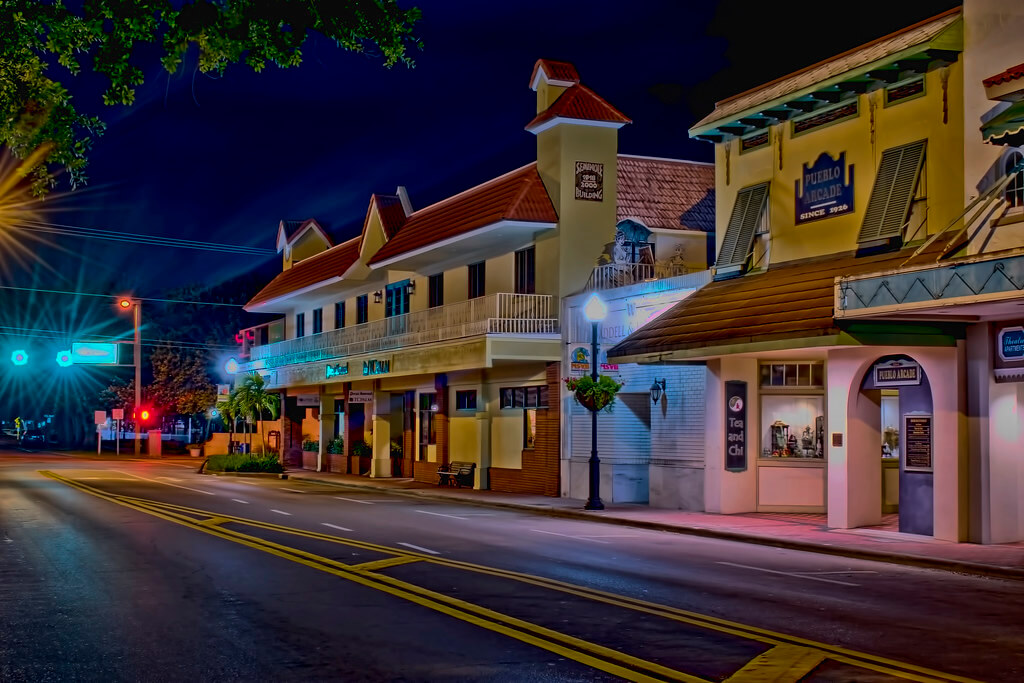 Here is my personal choice. The main street of Vero beach is such a beautiful place to walk through at night. It will give you a taste of LA. The theatre plaza and market in front of it so crowded> Some people might not like the crowded portion but I personally love a crowded market.
By the way, The street is always lighted, even the whole night. If you love to have a walk-in an empty street at midnight with your friends. I will gladly recommend you this place to visit.
Address: 2036 14th Ave #103, Vero Beach, FL 32960, United States.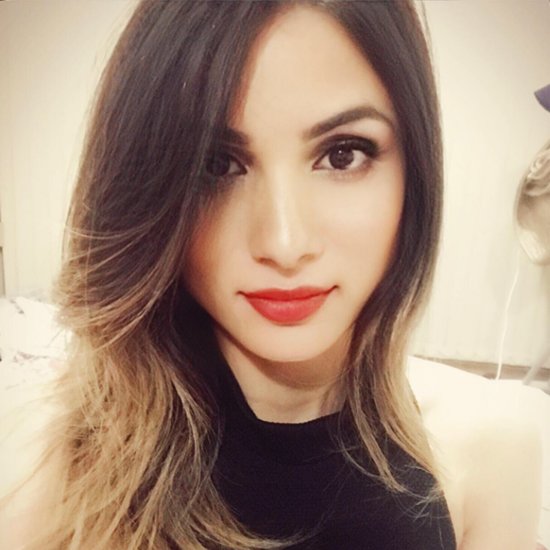 Hello, and welcome to Travel Crog, a site where I share my travel advice for your dream vacations. My name is Molly Martin, and I'm the founder and editor-in-chief of this site. I have a passion for travelling and exploring new destinations, and I want to inspire you to do the same. Six years ago, I left my job as an HR professional and embarked on a three-month trip around the world. It was an amazing experience that changed my life and perspective. Ever since then, I have been travelling as much as I can, and writing about the best things to do, see, and eat in every place I visit. Whether you're looking for a city break, a beach getaway, or a mountain adventure, I have something for you. Travel is not only fun, but also empowering and enriching. Join me on my journey and discover the world with Travel Crog. My motto is: "Life is short, travel more."