When we think of the state of Florida, exotic beaches, exciting cities, swamplands, theme parks, southern charm, and everything in between float in front of our eyes. Among all the beauty and good things, this state also has crimes. 
According to The Tampa Bay Times and other official sources, including the FBI's official statistics on crime, Florida is the nation's most dangerous state. It is among the top five most dangerous states.
Additionally, you might be curious about the most dangerous cities in Florida if you currently live or plan on moving there. So in this article, we will try to discuss the 10 most dangerous cities in Florida. If you are interested to know, then keep reading.
Tours & Things to do hand-picked by our insiders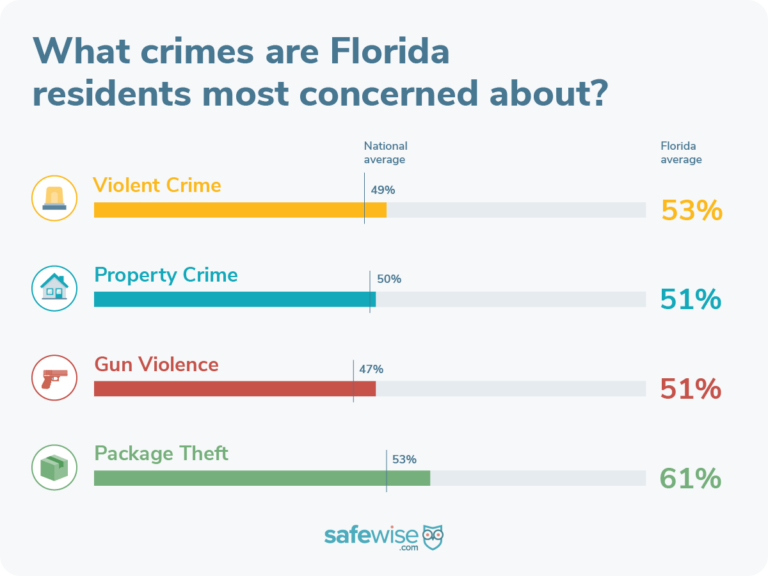 List of Most Dangerous Cities in Florida
1. Tallahassee
The capital of Florida is Tallahassee, known for its rich past, beautiful surroundings, and active cultural scene. The city is home to multiple universities and colleges, such as Florida State University, Florida A&M University, and Tallahassee Community College, contributing to diverse and educated people.
However, Tallahassee has seen its fair share of crime, much like many American cities. Recent information from the Tallahassee Police Department indicates that property and violent crimes have fallen in recent years, resulting in a decline in the city's overall crime rate.
The crime rate in the city is still higher than the national average, particularly when it comes to crimes against property like theft and burglary.
Locals and visitors to Tallahassee are advised to use common sense safety precautions, including securing doors and windows, avoiding walking alone at night and being alert to their surroundings.
Additionally, it's critical to alert local law police to suspicious activity and to exercise care when transporting expensive valuables like jewelry or cell phones. 
2. Lake City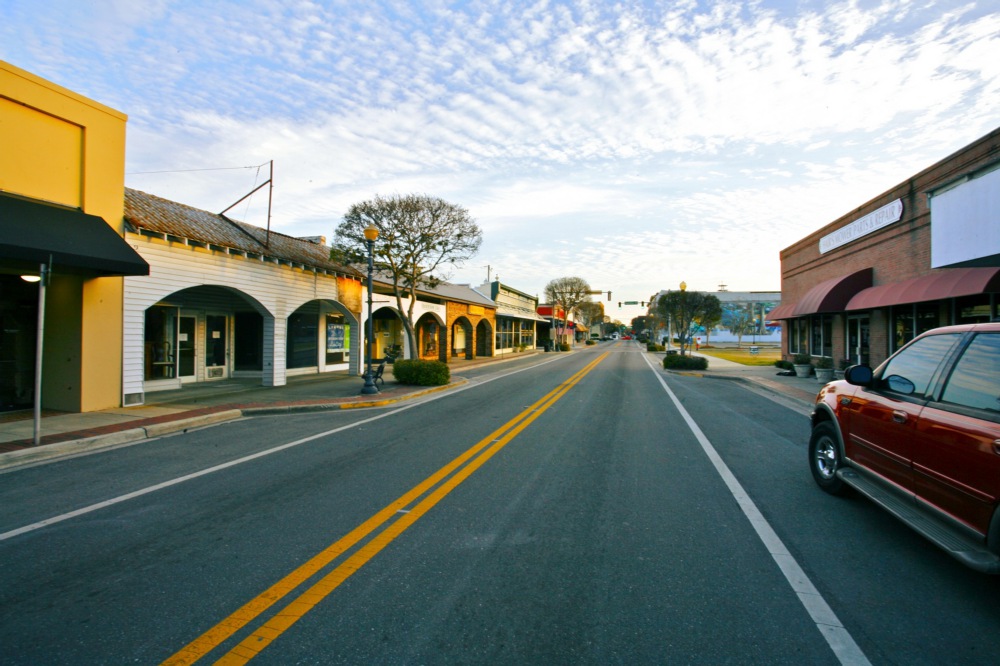 Lake City is a small city in the Sunshine State that is located in the county of Columbia. A modest number of beautiful restaurants surround this Florida community.
Not many places are available to hang out. But one can participate in outdoor activities like fishing, hiking, and camping.
In Florida, Lake City is undoubtedly an excellent spot for retirees because of its low population and tranquil atmosphere. If you're looking for the Florida communities most protected from hurricanes, given that the state is notorious for its frequent storm activity, consider Lake City.
The city receives a score of Zero for hurricanes. Despite having fewer population, Lake City has high crime and violence. One in 14 people has the potential of becoming a victim of crime or a victim of property theft, making Lake City one of the communities in Florida with the highest crime rates.
Here, robberies happen relatively frequently, and ladies usually travel at night with a companion.
3. Riviera Beach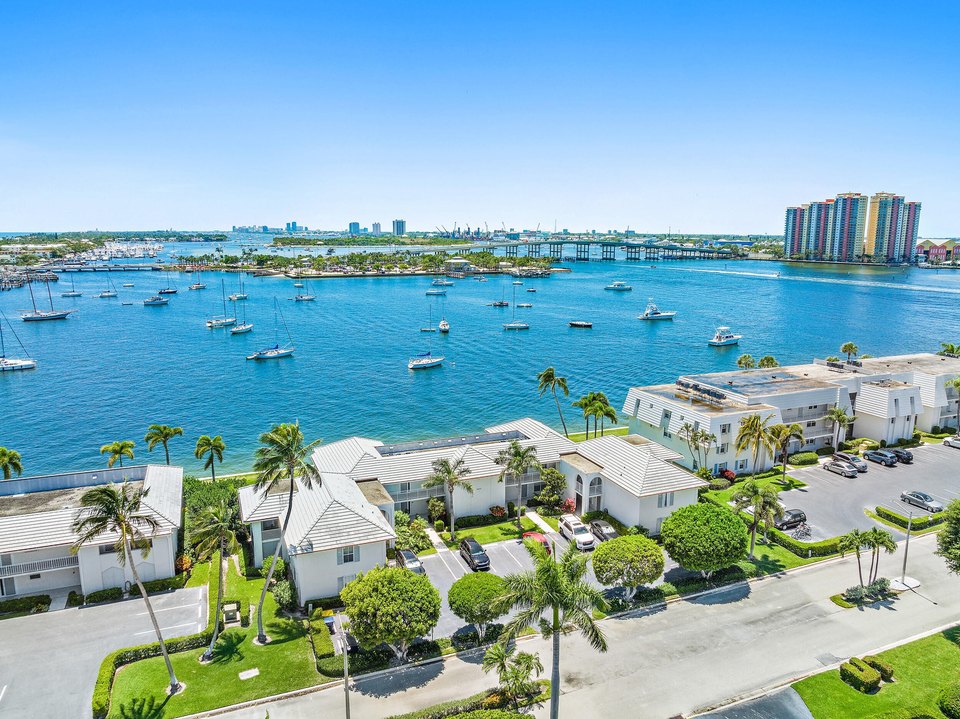 Riviera Beach, a small coastal city in Florida's Palm Beach County, provides locals and visitors with various services and attractions. It is a relatively tiny city with a population of around 38,074 people, but beachgoers, boaters, and fishermen frequently visit because of its advantageous location along Florida's eastern coast.
The high crime rate, more significant than the national average, has damaged Riviera Beach's reputation. The most prevalent crimes in the city are property crimes, with auto theft, robberies, and burglaries topping the list.
Despite having a small population, Riviera Beach has one of Florida's highest rates of property crime. Unfortunately, serious offenses, including robberies, murder, and assaults, frequently occur at Riviera Beach.
Despite being less prevalent than property crimes, these crimes still threaten the safety and security of locals and visitors.
More needs to be done to lower the crime rate and make the city safer for everyone, despite the city's efforts to address these problems through increased police presence and community outreach programs.
4. Florida City
Florida's Miami-Dade County has the small city of Florida City. About 12,735 people live there, halfway between Miami and the Florida Keys. Florida City appears to be at a prime location on a map, surrounded by stunning natural landmarks like the Everglades National Park. Living in Florida City is far from perfect.  
The area is known for having a high rate of violent crime and is known as Florida's murder capital of the country or one of the most dangerous cities. Homicide, assault, and robbery are the three most prevalent violent crime categories in Florida City.
Florida City, with a murder rate of 26.6 per 100,000 population in 2020, has one of the highest murder rates in the state, according to the Florida Department of Law Enforcement.
With a prevalence of 318.9 per 100,000 people in Florida City in 2020, assault is another frequent category of violent crime. Florida City is especially concerned about robberies, which entail the use of force or the threat of force to steal things. 
5. Panama City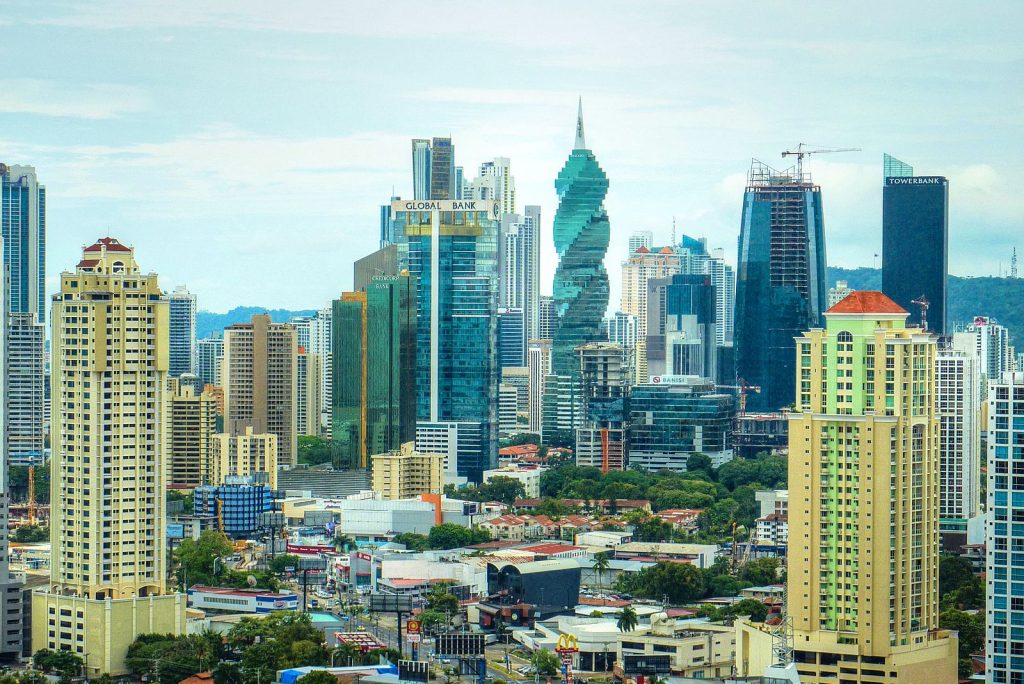 One of Florida's most dangerous cities is Panama City, located in Bay County. Panama City is a well-liked beach resort with scenic surroundings, pristine waters, and unique species. There are many options for people to participate in outdoor activities like fishing, scuba diving, cruising, and others.
In addition, there are many trendy shops and excellent restaurants where you can consume delectable food.  Panama City has affordable housing, making it an excellent spot for families to settle down. Another benefit is the city's welcoming attitude.
Keep Panama City on your list of desirable locations if you're searching for a relaxed getaway in a Florida beach town. The area has become Florida's deadliest city due to murders, armed robberies, fatalities, and kidnappings.
Exceptionally high crime rates can be seen in Curund, El Chorrillo, and San Miguelito. Keep your cell phones and other valuables stowed safely inside your handbags.
6. Lake Worth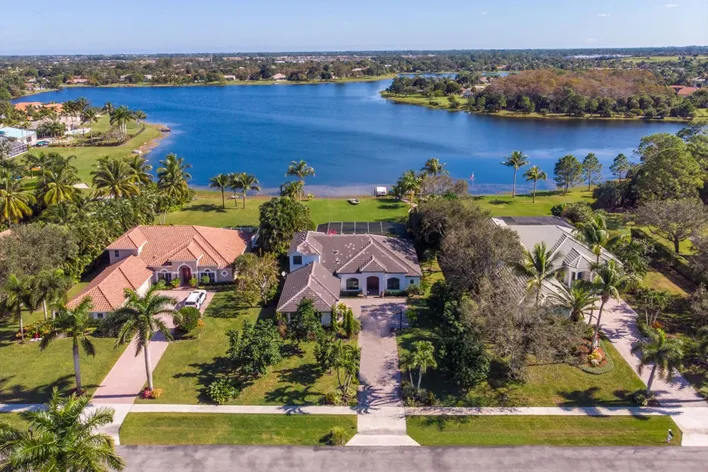 The list of most dangerous cities in Florida includes Lake Worth, a city with a high crime rate. The area is well known for its beaches, art galleries, fine dining establishments, and historic structures.
Compared to other Florida cities, Lake Worth has a small population and a relatively cheap cost of living. The city also experiences pleasant weather almost the entire year. It gets a lot of sunlight, and winter is seldom ever noticeable.
When traveling, be on the lookout for robberies and pickpockets. It's best to pack an anti-theft travel backpack and avoid carrying much cash. One in 19 people in the northside areas can be a victim. Southwest of the city is a relatively safer area. 
7. Daytona Beach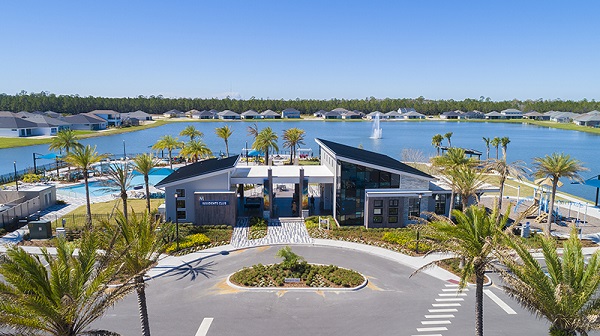 Due to its firm sand beaches, Daytona Beach is a favorite vacation spot for auto racing enthusiasts. It seems to reason that it is one of the "World's most famous beaches."
Watersports, beach volleyball, and touring the city's numerous museums, boutiques, and restaurants are just a few of the exciting and adventurous things visitors to Daytona Beach can partake in.
Despite being a popular vacation spot, Daytona Beach has a higher-than-average crime rate when compared to other Florida communities. Daytona Beach is one of the most hazardous cities in the state, with a likelihood of being a victim of crime there of one in 88, according to recent figures. 
Daytona Beach has a high incidence of assaults despite having a low percentage of property crime. To protect their safety, visitors to the city should take precautions, including avoiding remote or unfamiliar locations and being mindful of their surroundings. 
Additionally, especially regarding beach car racing, learning about and abiding by local laws and ordinances is a good idea. Despite these worries about safety, Daytona Beach is still a popular and thrilling vacation spot for people seeking sun and fun.
Anyone can find something to enjoy in this well-known seaside resort, whether they are a fan of racing or are just trying to soak up some Florida sunshine.
8. Cocoa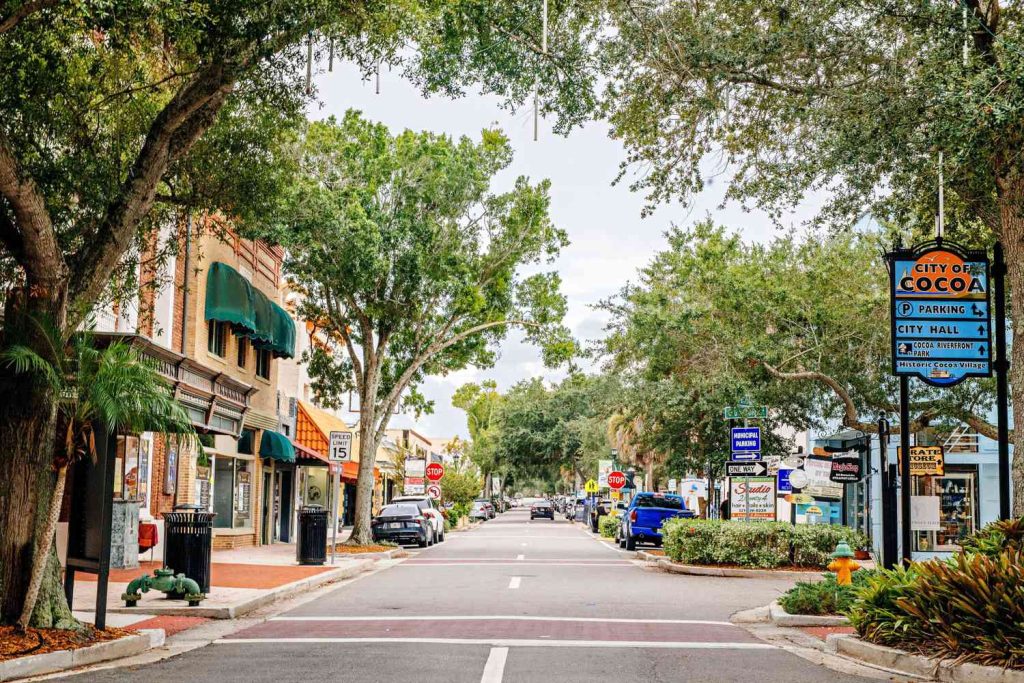 A warm and pleasant community for families exists in Cocoa, which is located in Brevard County. The city has much to offer regarding facilities and attractions, including the famed Cocoa Village, noted for its distinctive food and retail options.
While eating mouthwatering cuisine and shopping for unusual goods, locals may take in the charming charm of this community. Cocoa Beach is a well-liked vacation spot for locals and tourists, only nine miles from Cocoa.
Cocoa Beach is the ideal location to unwind in the sun for a weekend because of its sunny weather and stunning beaches. Winters are relatively brief in Cocoa, whereas summers can be hot and dry.  Cocoa has one of the highest crime rates in Florida, with a small population.
Visitors and locals should know this, and appropriate safety measures should be taken. Since robberies and burglaries are frequent occurrences in the neighborhood, it's crucial to keep your possessions safe and avoid leaving valuables unattended. 
Despite these worries about safety, Cocoa is still a pleasant and desirable city for families to live in. This tiny Florida community has a wealth of attractions, including its fascinating history, stunning beaches, and distinctive food and retail options.
9. Orlando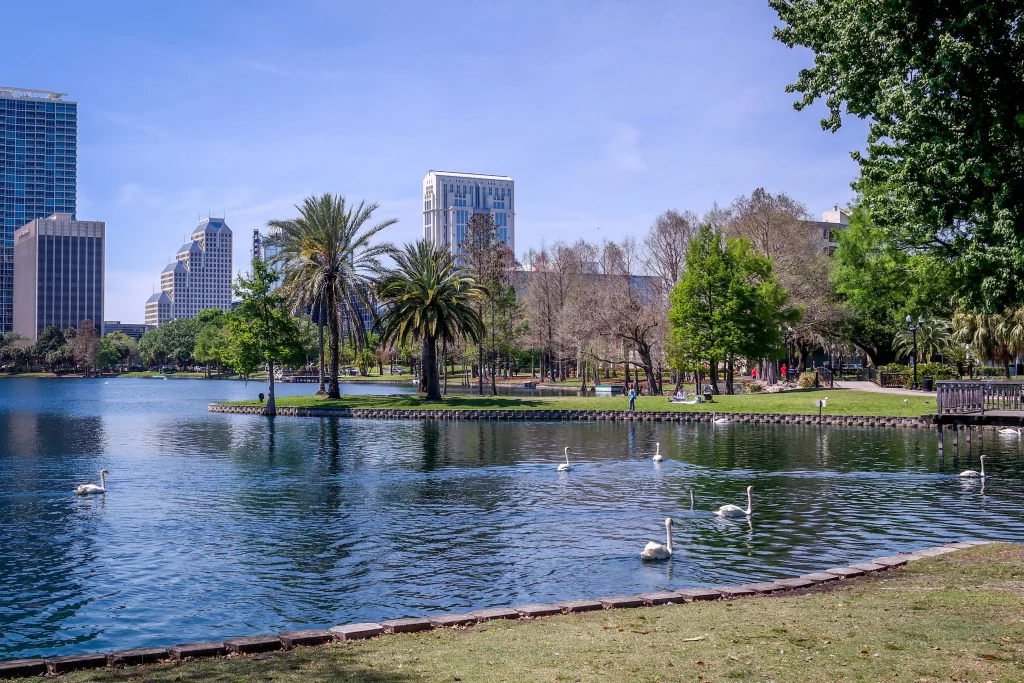 Despite being a well-liked tourist destination, Orlando has unfortunately developed a reputation as one of Florida's riskier cities. While stealing is a significant problem, other, more serious crimes, such as violent assault, are also famous in some places.
However, Orlando still has many safe neighborhoods, and its total violent crime rate per capita is lower than that of many other cities in the state. In reality, some of Orlando's neighborhoods have won awards for being among the safest in Florida. 
Visitors and locals alike should be aware of their surroundings and take the required safety precautions, especially in areas with a history of higher crime rates.
Additionally, tourists should exercise caution when purchasing tickets to well-known theme parks from scammers, which is regrettably a typical occurrence in Orlando. 
Orlando still has a diversified blend of suburban and urban culture, a booming employment market, and an inexpensive and appealing living location. In the many significant enterprises in the city, young professionals have many opportunities to investigate several career options.
Orlando may not be the safest city in Florida, but there are still many safe places and communities for locals and visitors. You can be safe and take advantage of everything this vibrant city offers by being cautious and observant.
10.  Opa-Locka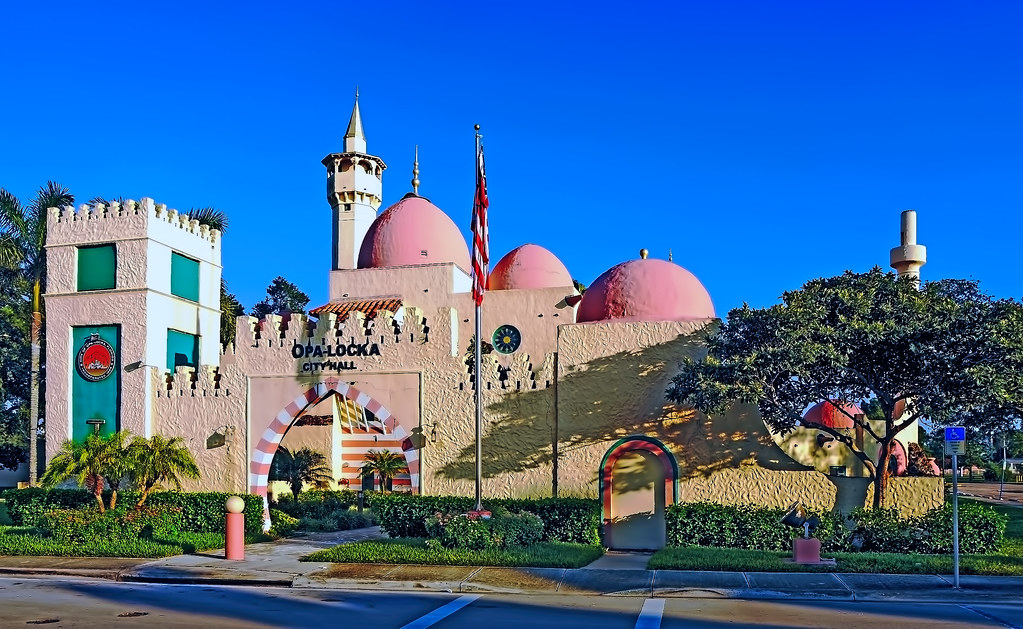 Opa-Locka, a neighborhood in Miami-Dade County, is notable for its historical significance and magnificent collection of Moorish Revival architecture.
Opa-Locka is frequently regarded as one of Florida's most dangerous communities due to its high crime rates, poverty, and lackluster educational and employment options, despite its distinctive personality and fascinating history.
Opa-locka has some of the highest rates of violent and property crime in the state, with a one in 14 probability of becoming a victim of a violent crime. The city frequently has Aggravated assaults, which contributes to its reputation as a dangerous location in Miami. 
There are still safe zones in Opa-Locka, just like in any city. Residents claim that the city's north is the safest area, and local officials are taking action to increase security and lower crime rates. 
Unfortunately, Opa-Locka is not the only city in Florida with a reputation for being among the most dangerous. There are concerns for people and visitors in places with high violent crime rates, like Jacksonville.
Conclusion
One of the most well-liked travel destinations globally is Florida, frequently referred to as the Sunshine State. It is hardly surprising that so many people are attracted to the state given its pleasant climate, stunning beaches, and wealth of attractions. Living in Florida has advantages and disadvantages, just like anywhere else.
Safety is one of the main concerns for those considering moving to Florida or traveling there. Some cities in Florida rank among the most dangerous in the whole country.
These cities provide risks to residents and visitors due to their high per capita violent crime rates. It's important to remember that not everywhere in Florida is dangerous.
The state offers a variety of pleasant and secure places to call residence. Cities with low violent crime rates per capita and excellent quality of life for people include Tampa, Sarasota, and Naples.
Ultimately, it's up to each individual to decide what risks they're willing to take when choosing a place to live or visit. By being aware of the most dangerous cities in Florida, people can take necessary precautions to stay safe and make informed decisions about where to live and travel.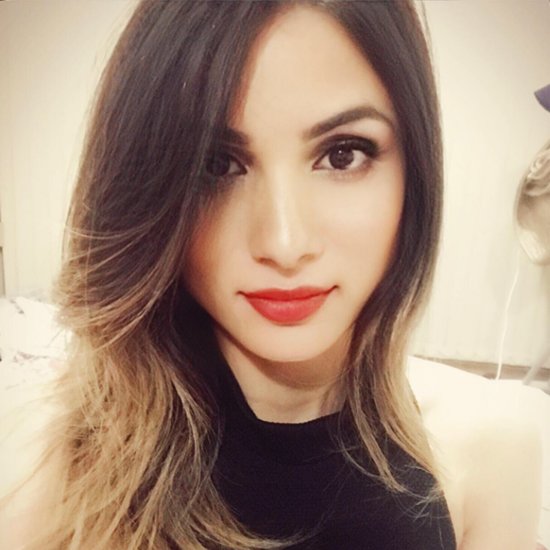 Hello, and welcome to Travel Crog, a site where I share my travel advice for your dream vacations. My name is Molly Martin, and I'm the founder and editor-in-chief of this site. I have a passion for travelling and exploring new destinations, and I want to inspire you to do the same. Six years ago, I left my job as an HR professional and embarked on a three-month trip around the world. It was an amazing experience that changed my life and perspective. Ever since then, I have been travelling as much as I can, and writing about the best things to do, see, and eat in every place I visit. Whether you're looking for a city break, a beach getaway, or a mountain adventure, I have something for you. Travel is not only fun, but also empowering and enriching. Join me on my journey and discover the world with Travel Crog. My motto is: "Life is short, travel more."