Top Things To Do In Traverse City
Traverse City is in Northern Michigan. Home to approximately 15,000 people this city's main industry is tourism. Mother nature full filled the city with the greatest assets.
The Grand Traverse area grows a large number of tart cherries more than anywhere else in the United States. The city has beautiful weather year-round. The climate is perfect for growing grapes that's why the city has over fifty wineries.
While here, you can soak up the sun at the Beautiful beaches, roam around the excellent cycling trail network, soak up Lake Michigan in every way you can!
They're all year-round, and all-around good activities to do in Travers City.
Below are 15 of the best things to do in and around Traverse City, Michigan.
1. Shop at The Front Street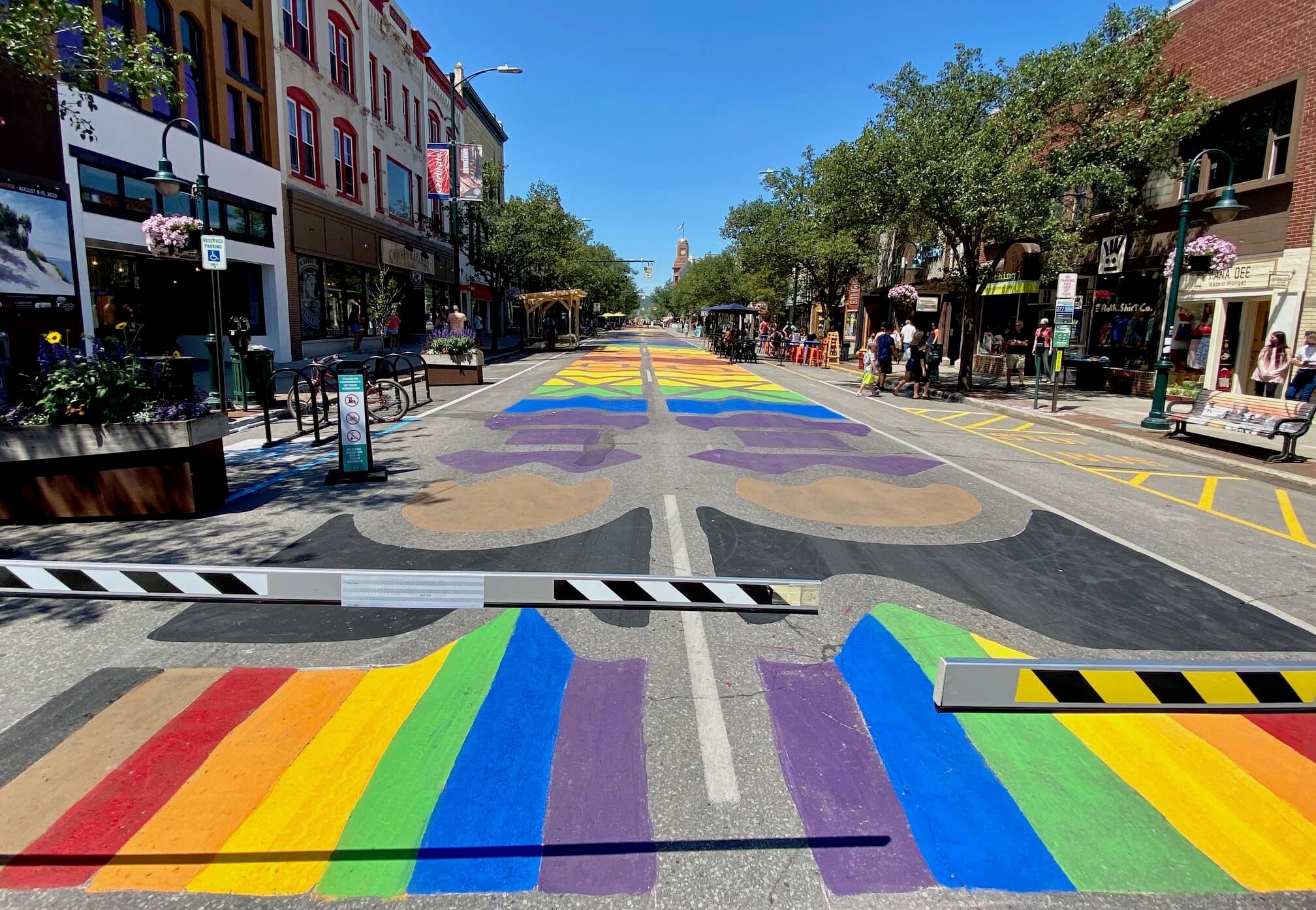 Source: Front Street
Traverse City's revival is its appreciation of the arts. Locals flock to galleries to view the works of local and nationally known artists, whether they are looking for a unique piece to adorn their own walls, or are looking to find that special gift. They return time and again to the Old Town Playhouse for live music, dance, drama, and comedy legends. Their children attend the schools of the Grand Traverse Academy for the Arts, performing in plays and recitals, learning visual arts and music until they are ready to move on to the next level.
The colorful arts culture is celebrated during annual events like Art in Bloom (the last week in April), the Art Prize, the Boat Show in November, and the Winter Festival of Lights. The waterfront is bustling with activity, while the outlying areas are dotted with efficient, modern wineries and breweries.
The shopping in the area ranges from small, old-time stores in historic buildings, to large commercial enterprises such as The Cherry Republic, and Black Star Music. There are also many artists' studios that are on sale to the public. The Old Town Playhouse is home to the Cherry County Playhouse Hall of Fame, a Performing Arts Hall of Fame.
Address: 303 E State St, Ste C, Traverse City, MI, 49684 
2. Enjoy The Spectacular View of Sleeping Bear Dunes National Lakeshore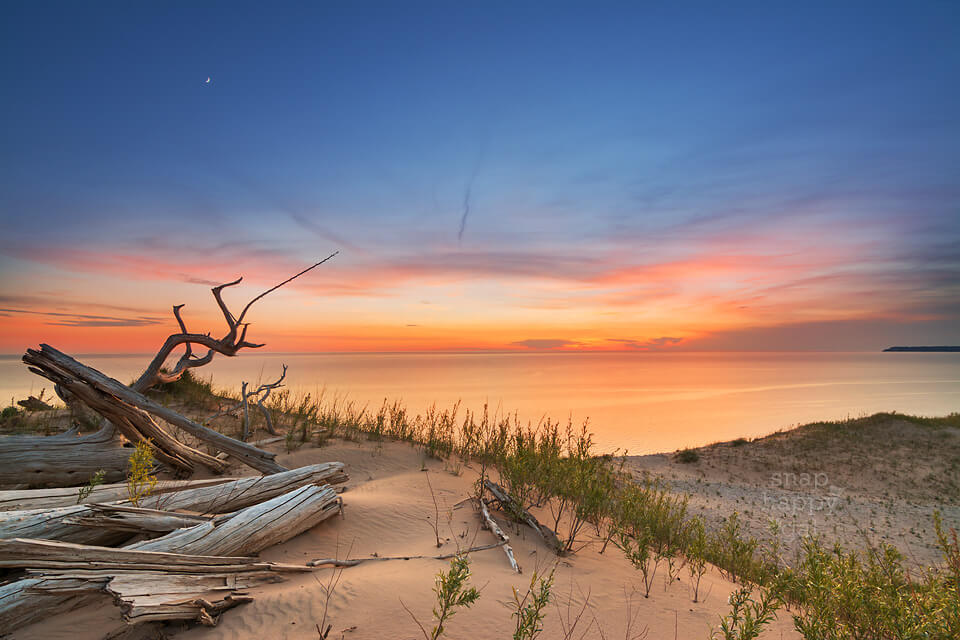 Source: Sleeping Bear Dunes National Lakeshore
The new Sleeping Bear Heritage Trail loops a narrow, hilly, forested peninsula that's blocked off from the rest of the park by Highway M-109. The 2-1/2 mile trail is easy to follow and provides access to some of the best beaches in the park, including Pierce Stocking and Glen Haven.
Pierce Stocking Scenic Drive takes you 3.5 miles to Glen Haven, where you can choose from a variety of ways to enjoy its sandy dunes and expansive views.
For rangers, this is one of the most popular spots in the park. There is a trailhead with parking for camper-trailers and other trailers, as well as picnic facilities with grills and an observation tower. Other amenities include toilets, water, playgrounds and tennis courts.
Address: 9922 W Front St, Empire, MI 49630, United States
Tours & Things to do hand-picked by our insiders
3.Things To Do In Traverse City: Visit The Village at Grand Traverse Commons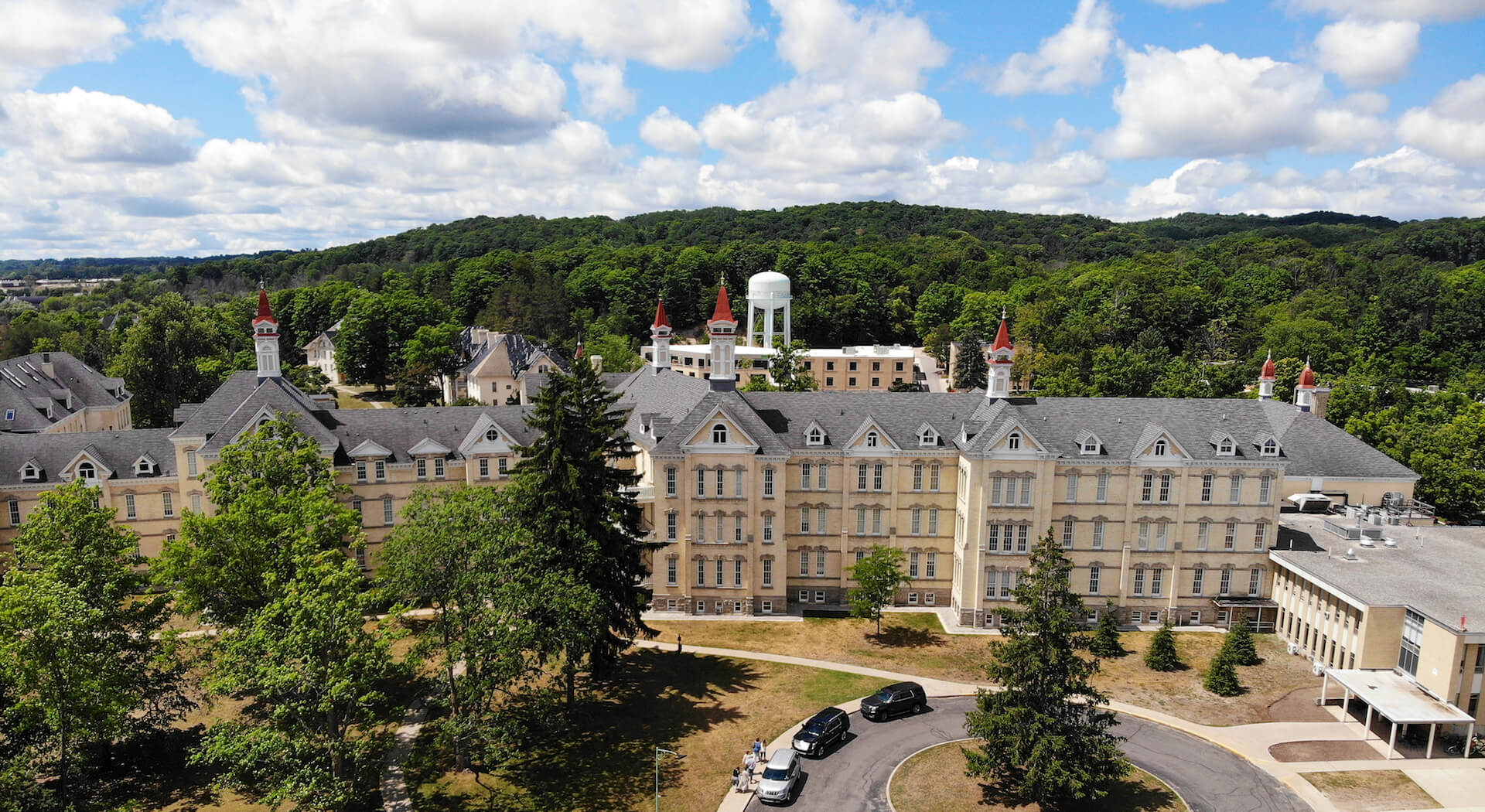 Source: The Village at Grand Traverse Commons
The Village at Grand Traverse Commons is a historical preservation site that, in an effort to preserve the past, has been reborn. They have restored the historical buildings and created new structures to complement these valuable buildings. The site aims to educate visitors on both the past and present with tours of the property and educational programs available that are dedicated to the preservation of history.
In the 1970s, the site was destroyed for Grand Traverse Commons which was a retail center with shopping malls and stores. To develop it back into a thriving community, they had to demolish some older buildings because they were not up to code and don't fit in with the design of the new project. But instead of completely destroying these old buildings, they decided to renovate them and turn them into an attractive living environment. The Village at Grand Traverse Commons offers affordable housing as well as community spaces for millennials who want to live in a diverse area.
Address: 1200 W Eleventh St, Traverse City, MI 49684, USA
4. Stroll Interlochen Center for the Arts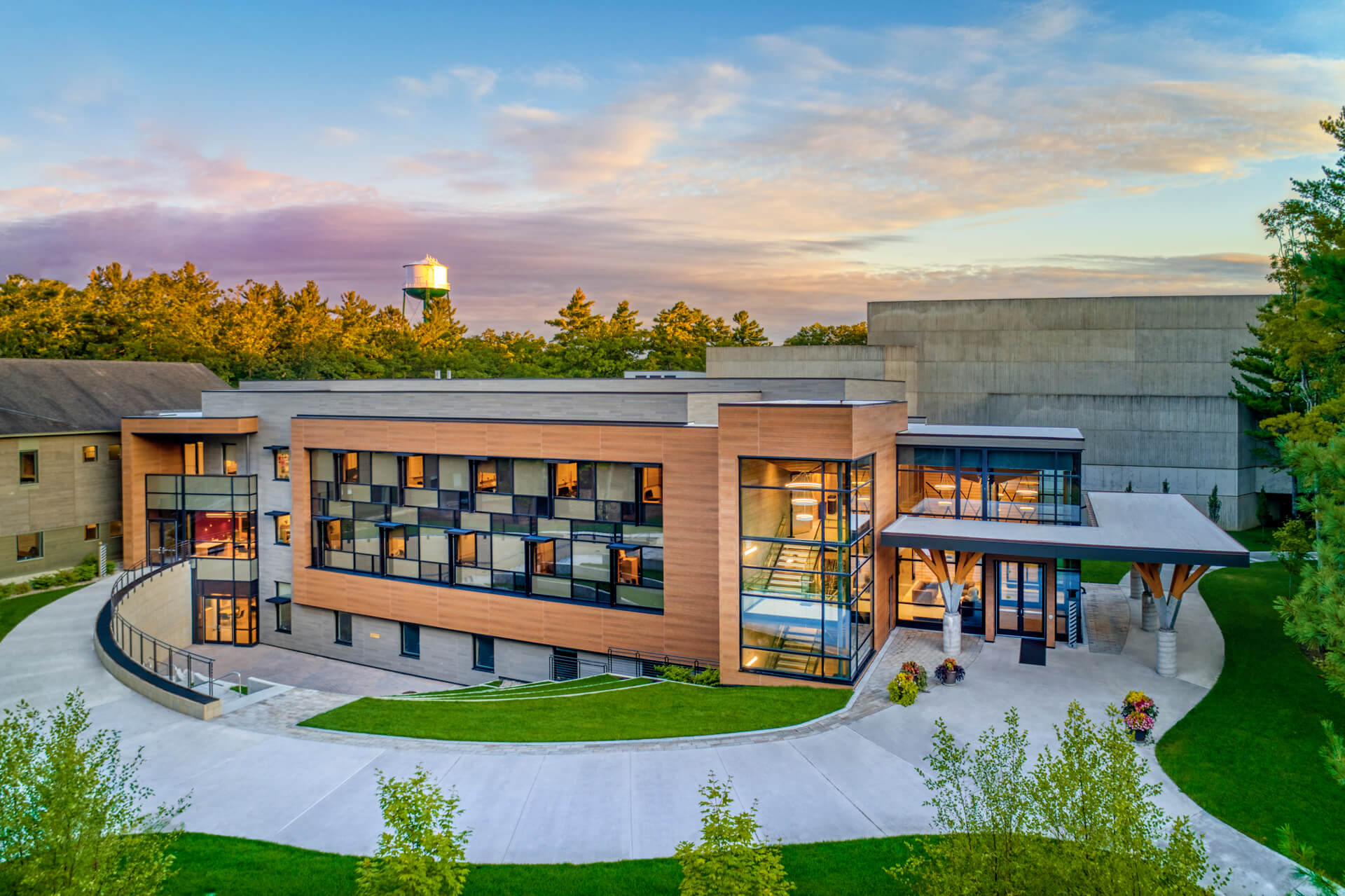 Source: Stroll Interlochen Center for the Arts
Traverse City is a small town in Northern Michigan that has an incredible art scene. It also is the home of the Interlochen Center for the Arts, a world-renowned music and arts boarding school. The reason for the vitality of Traverse City's art scene is due to the presence of this esteemed institution.
The Interlochen Center for the Arts (ICA) is a private 501(c)(3) nonprofit educational institution located in Traverse City, Michigan. ICA offers more than 50 music and fine arts programs including orchestra, jazz and chamber ensembles, symphonic band, opera chorus, concert choir, theater productions and visual arts classes to 1,200 students from all over North America and abroad.
Address: 4000 M-137, Interlochen, MI 49643, United States
5. Spend a Day at Suttons Bay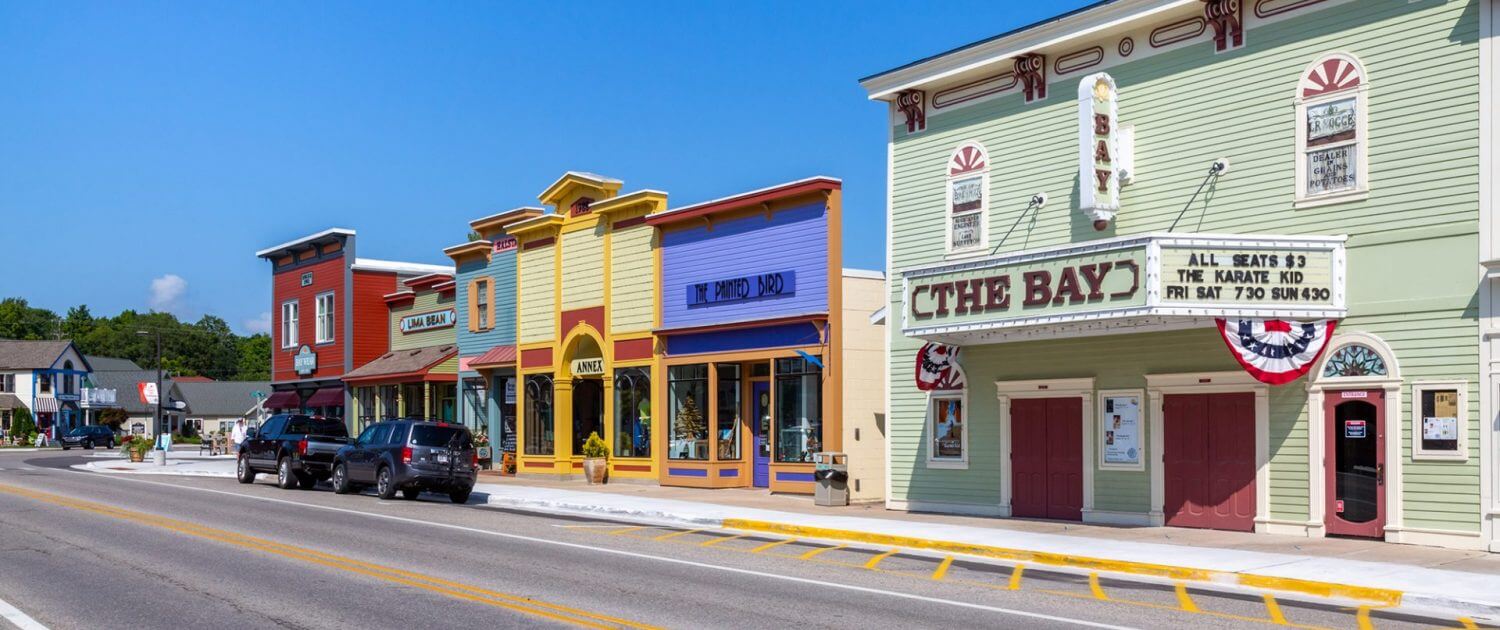 Source: Suttons Bay
Sutton Bay, situated about 20 minutes north of Traverse City, is a delightful area. There are many ways to spend a day in Sutton Bay.
The first thing that you can do in Sutton Bay is visit the Sutton Bay Farm Market. The farm market has fresh produce, honey, maple syrup, and eggs. You can purchase these items and go on a hayride through the fields of the farm. The hayride will take you to the goat dairy where you can see how cheese is made from goat's milk and how butter is made from cow's milk.
Another great place to visit in Sutton Bay is Crystal Lake Park. This park has three beaches on Crystal Lake which makes it perfect for swimming or fishing during any season! They also have a playground that kids enjoy playing on.
6. Visit Traverse City Lighthouses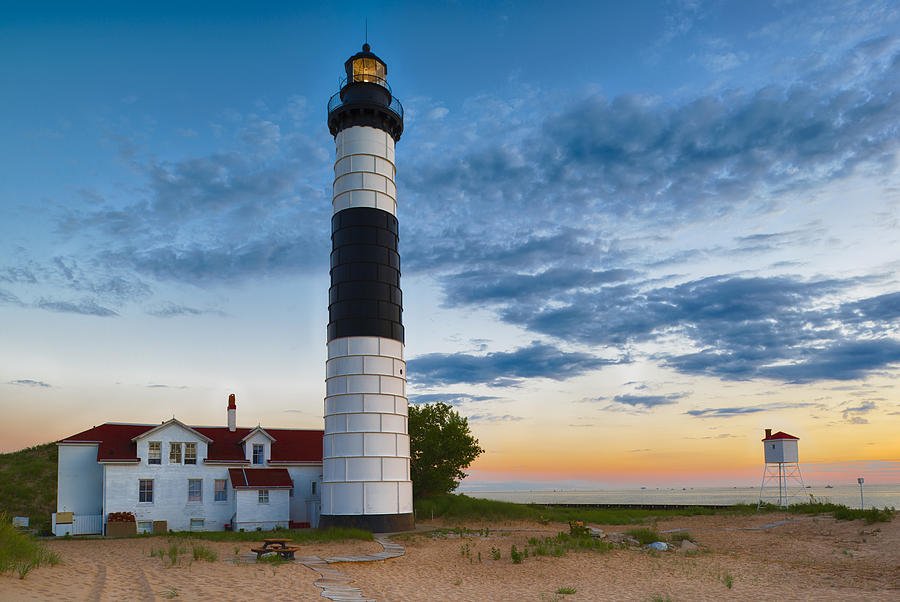 Source: Traverse City Lighthouse
Traverse City, Michigan is a city that rises out of the mist of Lake Michigan. The city is noted for its beautiful lighthouses, which are located along the shoreline. Built in the early 1900's, the lighthouses were built for the purposes of guiding ships on their way. However, they have since been used for much more.
Michigan has more lighthouses than any other US state, and the Traverse City area has even more! Because Traverse City has been a major port and is located on Grand Traverse Bay near the once-bustling Manitou Passage, it is a convenient base for exploring five historic lighthouses – Mission Point, Grand Traverse, South Manitou, North Manitou and Point Betsie. Most of these lighthouses are open for outdoor exploration, but due to COVID19's social distancing, tours and museums are closed.
7. Enjoy Refreshing Tea at Light of Day Organic Farm and Tea Shop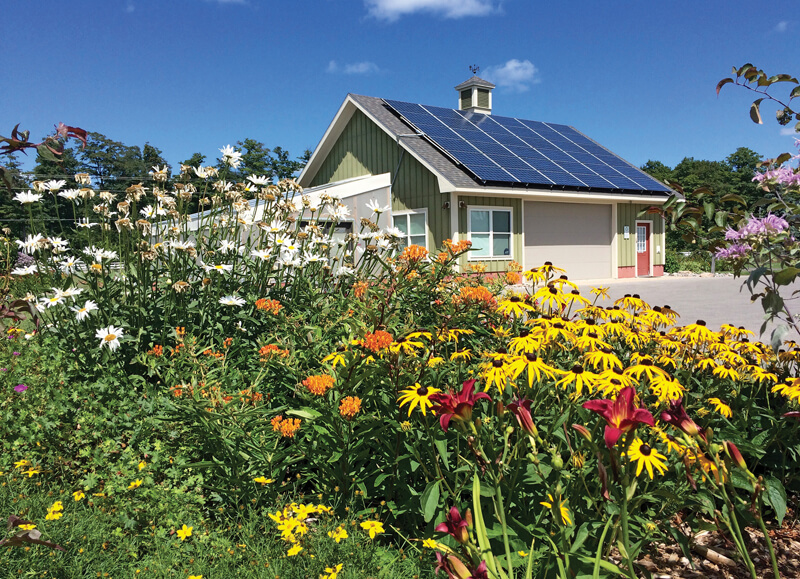 Source: Light of Day Organic Farm and Tea Shop
Light of Day Organic Farm is Michigan's only biodynamic tea producer. The idea of biodynamics originated with Dr. Rudolf Steiner, who in the 1920s developed a philosophy of agriculture that included using the lunar calendar to guide planting and harvesting, using positive thoughts and prayer while farming, and honoring all of nature.
The twenty-five-acre farm outside of Traverse City grows organic, fair-trade teas that are harvested by hand, prepared in small batches, and packaged sustainably. The teas are believed to promote holistic emotional and physical health. Light of Day Organic Farm runs tea courses and themed events, and its teas have won awards both locally and nationally.
Address: 3502 E Traverse Hwy, Traverse City, MI 49684, United States
8. Sail Tall Ships at Traverse Tall Ship Company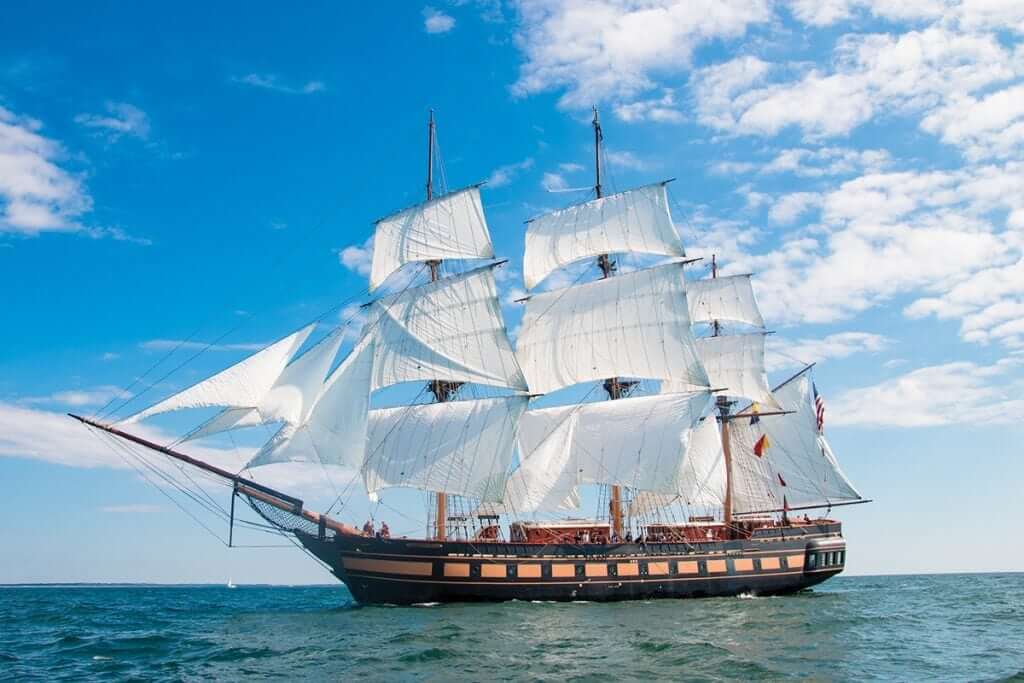 Source: Traverse Tall Ship Company
The Traverse Tall Ship Company presents a fantastic and fun way to see the sights of Grand Traverse Bay in Traverse City, Michigan.
The company offers guests a variety of cruising experiences on a yacht or replica tall ship.
The tall ship is called the Manitou and is designed to resemble a 19th century cargo schooner.It holds 59 people and is an impressive 114 feet long.
The yacht is only 38 feet long and is designed for smaller groups.There are different lengths of yacht charters available and each offers its own benefits.
Whichever one appeals to you, you should definitely consider a trip to the Traverse Tall Ship Company if you're looking for things to do in the great Traverse City!
Address: 13258 S W Bay Shore Dr, Traverse City, MI 49684, United States
9. Taste Amazing Wine and Enjoy Scenery at Brys Estate Vineyard & Winery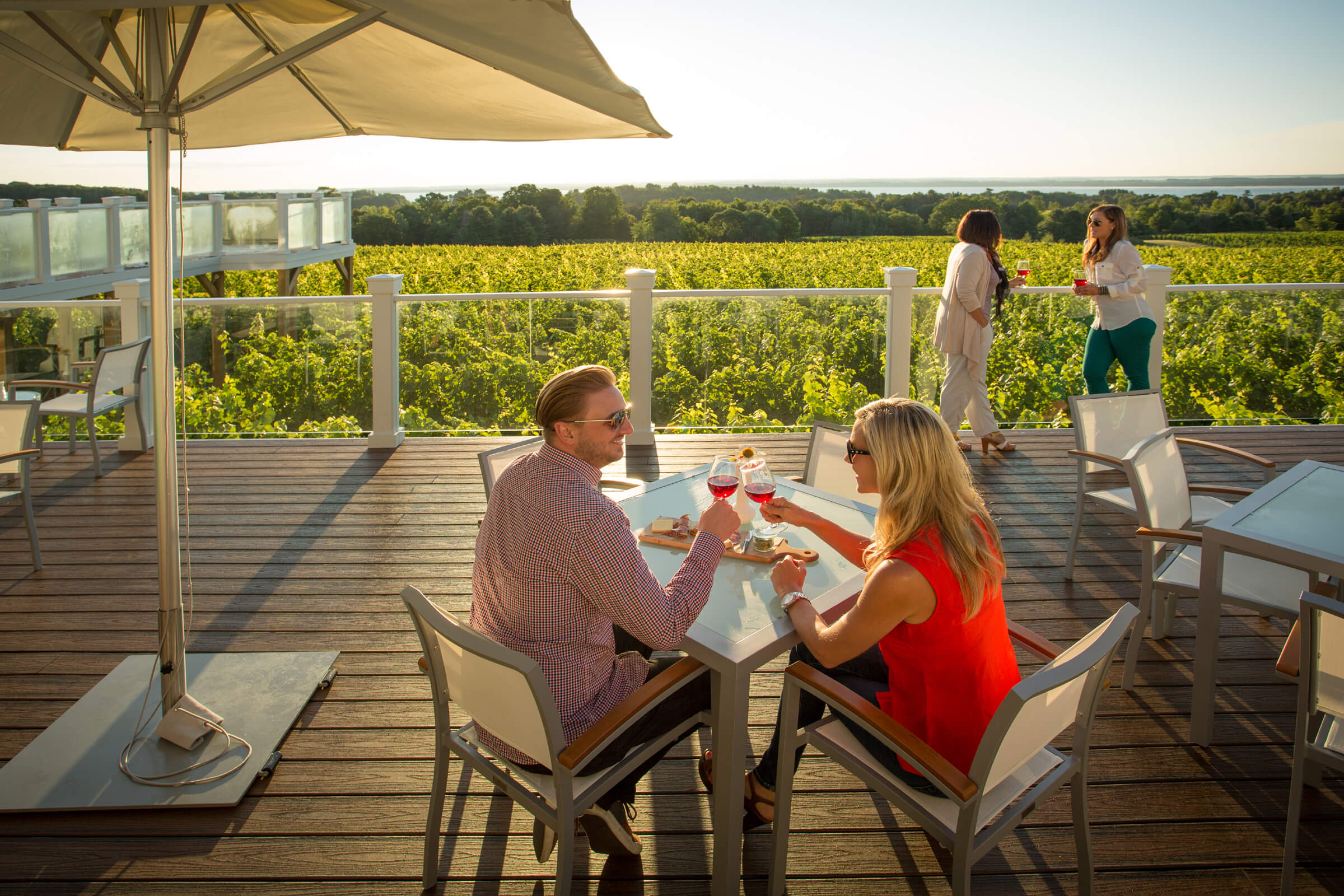 Source: Brys Estate Vineyard & Winery
Brys Estate Vineyard and Winery is a family owned and operated winery on the Old Mission Peninsula north of Grand Traverse. Its ideal location offers warm sunlight, mild climate, green soil and gentle breezes from Grand Traverse Bay. The vineyard and winery are located on an 1890's estate; the owners converted old buildings and built a beautiful brick and mahogany tasting room.
The upstairs tasting room features an upper deck overlooking the vineyard and Grand Traverse Bay, where guests can purchase wine by the glass, as well as cheese or charcuterie platters. A walkway leads to an observation deck where guests can watch the vines grow, a unique feature among Michigan wineries.
Address: 3309 Blue Water Rd, Traverse City, MI 49686, United States
Romantic weekend getaway near me, spring break, places to live, what to do near me, coffee, breakfast restaurants, if you're bored, seaside vacations, relaxing overnight trips, contactless delivery, pickup, rainy day trips, camping in a cabin, best small towns by the sea to retire to.
10. Enjoy a Day at Traverse City Beach Bums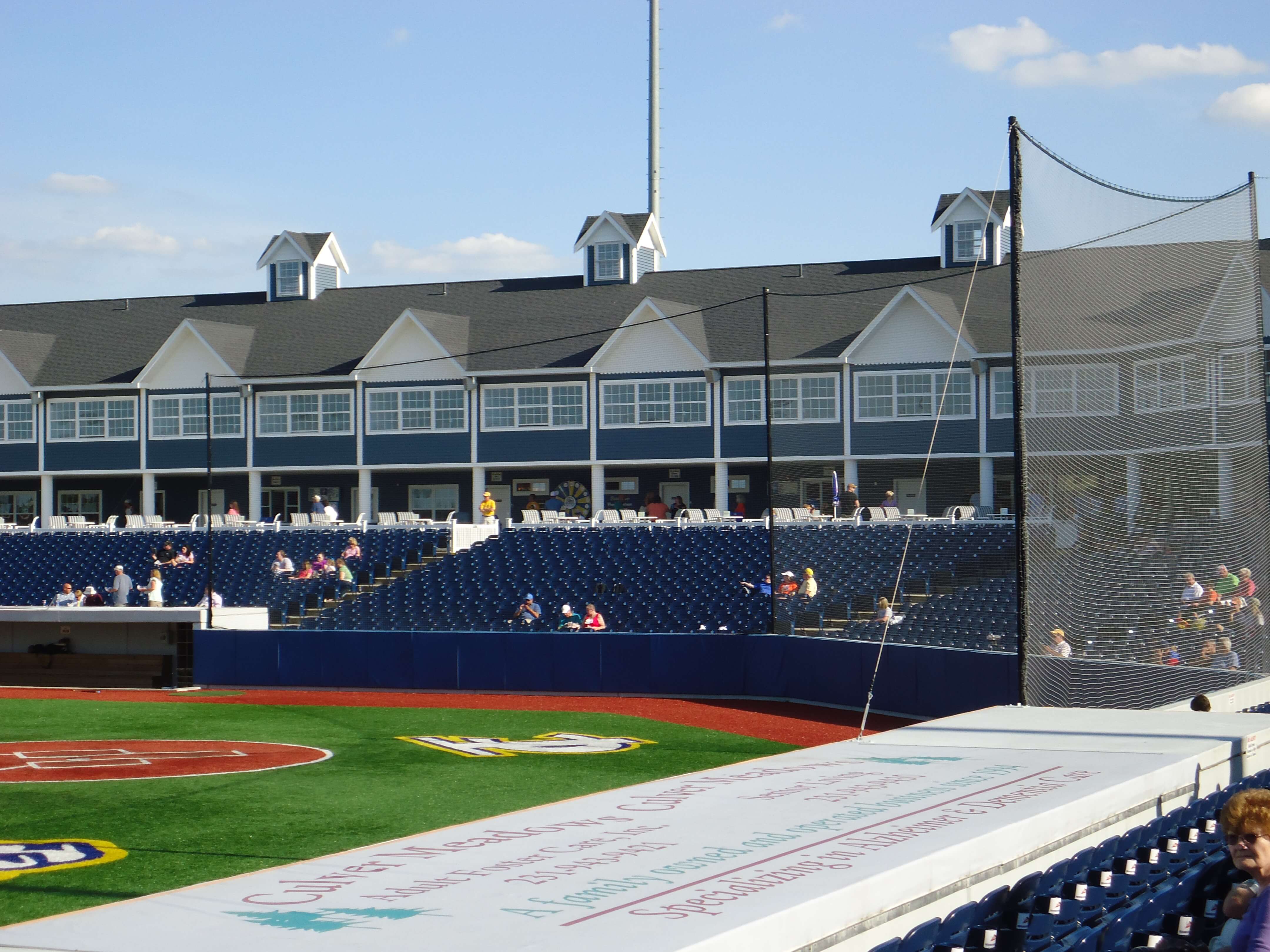 Source: Traverse City Beach Bums
The Traverse City Beach Bums are a professional baseball team in the Frontier League, a non-Major League Baseball league. The team played its first game in 2006 at the 4,660-seat home stadium of Wuerfel Park in Blair Township, a suburb of Traverse City. The Beach Bums are one of the most popular teams in independent baseball, with an estimated 200,000 fans each season.
The team is very family and kid-oriented, and has a youth baseball academy that holds several mini-camps each year to mentor young players. The team also runs a reading program in schools, hosts birthday parties and has a Kids Club for ages 12 and under, with free tickets to each of its forty-eight home games.
Address: 333 Stadium Dr, Traverse City, MI 49685, United States
11. Feel like a Bird at Grand Traverse Balloon Tours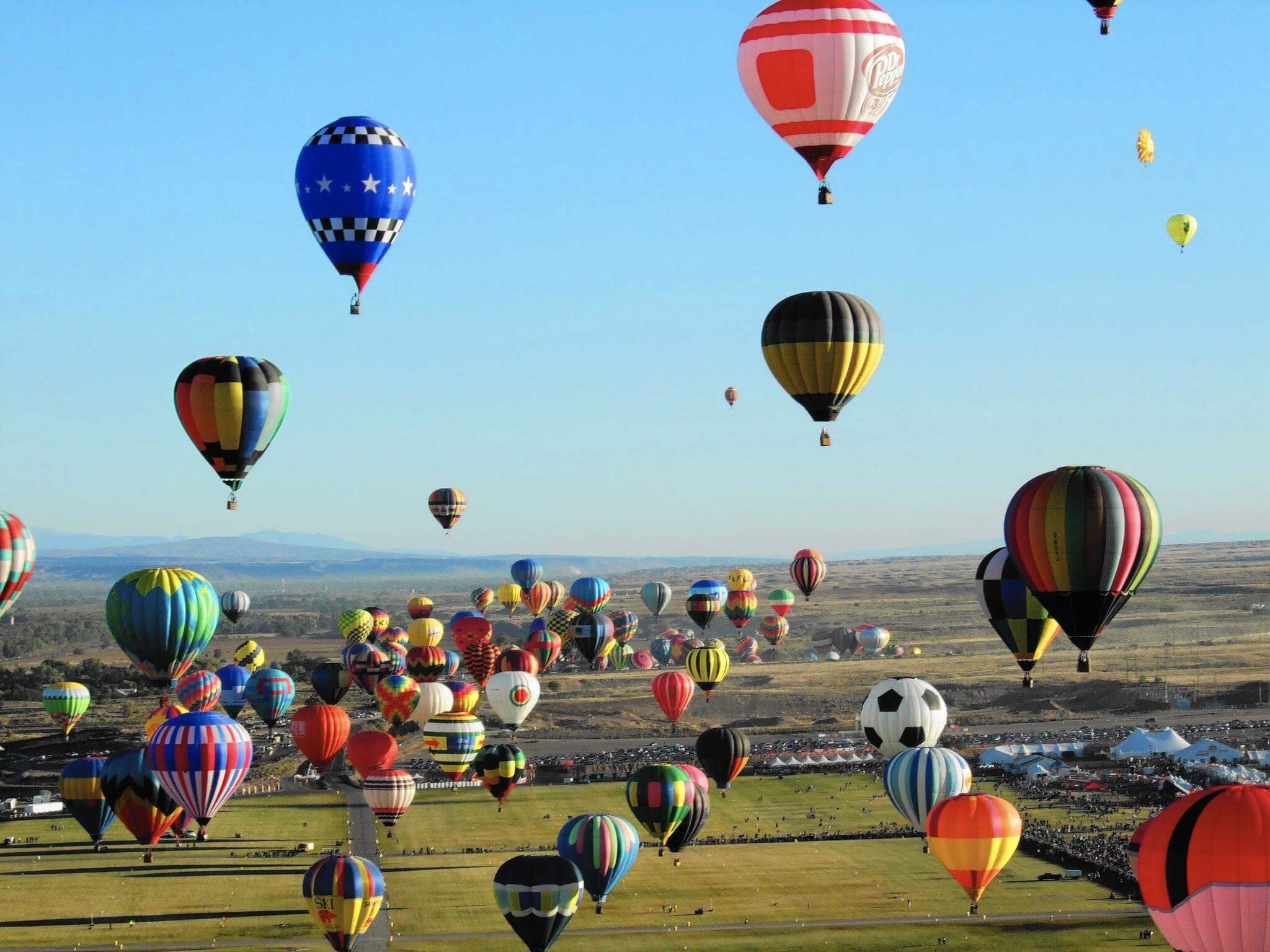 Source: Grand Traverse Balloon Tours
The Grand Traverse Balloon Company began operations in 1987 to provide area residents with a seven-story hot air balloon ride. All flights are conducted by an F.A.A. certified pilot and are extremely safe. Most flights last an hour, climb two to three thousand feet, and are followed by a champagne ceremony and a first flight certificate, color photo and commemorative plaque.
In summer, flights over Grand Traverse Bay are beautiful, with views of vineyards, forests, lakes, rivers and farms. Fall color tours take off over Michigan's forests to enjoy the changing colors of the seasons. Private charters are also available.
Address: Traverse City, MI, USA
12. Activities Near Me: Discover the Sea with Scuba North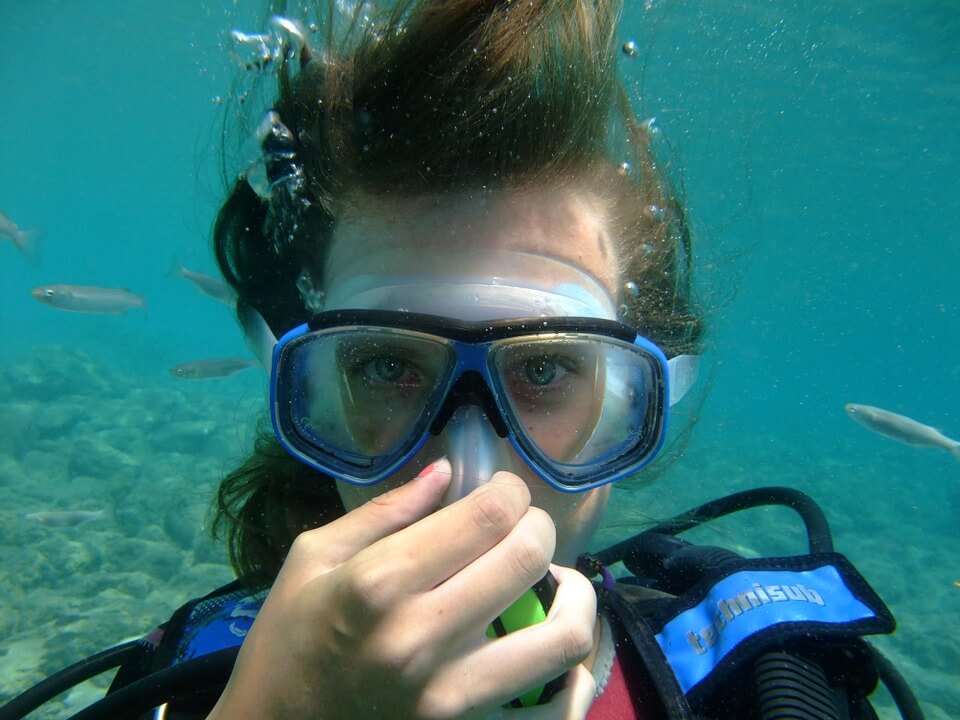 Scuba North is dedicated to all aspects of diving. Scuba North is about buying the right equipment, learning to dive, training advanced divers or participating in local and international diving trips. Scuba North instructors have been teaching open water diver certification to beginners starting with pool diving since 1971, and have trained experienced divers in rescue diving, technical diving and ice diving, as well as becoming instructors themselves.
Scuba North organizes local diving expeditions in the Great Lakes region and takes interested divers to international locations covering the Caribbean, Mexico, Central America and the South Pacific.
Address: 833 S Garfield Ave, Traverse City, MI 49686, United States
13. Enjoy a Sunny Morning at Bay Meadows Family Golf Course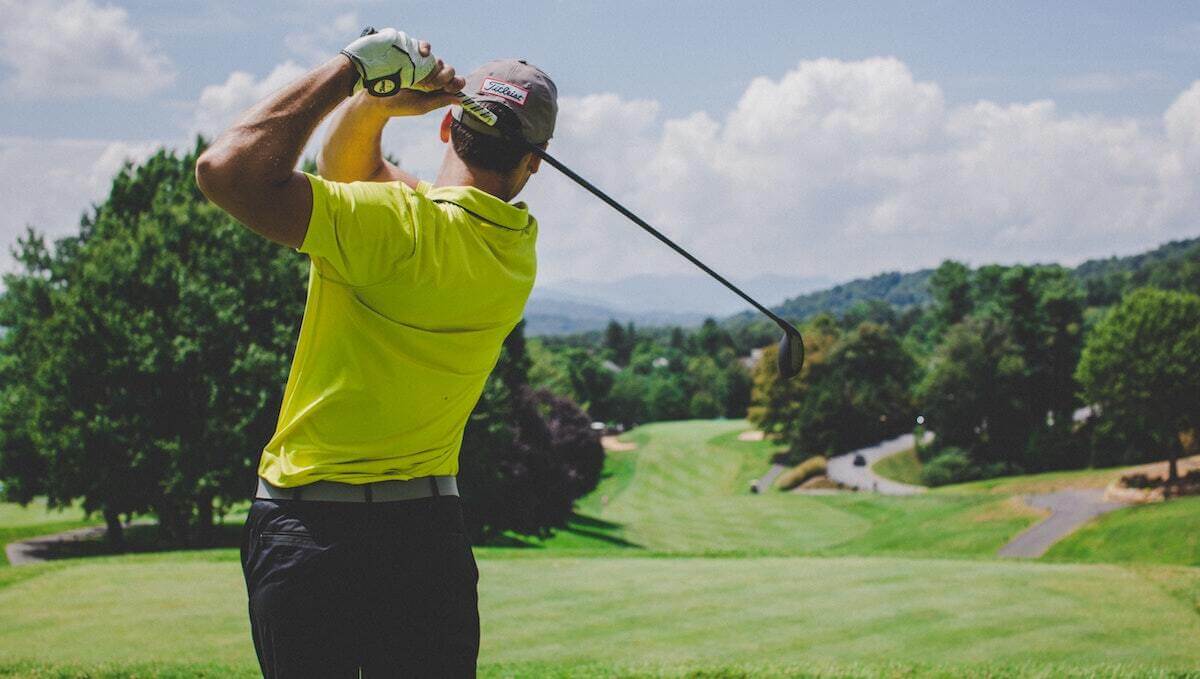 Source: Bay Meadows Family Golf Course
Bay Meadows Family Golf Course is a family owned and operated facility established in 1995 and located just five minutes west of downtown Traverse City. It features a 9-hole executive course, a 9-hole par-3 course, three practice greens, a practice sandbox, and a large driving range.
Award-winning PGA professionals coach men, women, and children using state-of-the-art video equipment, launch monitors, and teaching materials. Instructors use a video system that allows them to email students videos of their lessons for later review. Golf courses are available for children, as is participation in the Junior PGA League, including tournaments, uniforms, lessons, golf fees and balls.
Address: 5550 Bay Meadows Dr, Traverse City, MI 49684, United States
14. Things To Do Near Me: Catch a Live Show at The State Theatre

Source: The State Theatre
The State Theatre, located in downtown Traverse City, is a National Historic Landmark, and was once a vaudeville theater in the 1920s. This year, it is undergoing an extensive renovation, including new seating, sound, lighting, and a complete redo of the restrooms.
It is a beautiful old theater that has been renovated and reopened in 2012, now playing movies and hosting concerts. The theater is located on the first floor of the Traverse City Music Hall, a music venue that also houses the Traverse City Film Festival. The State Theater is a charming old building with a restored interior and restored exterior.
The theater has a beautiful stage, featuring a proscenium arch and a soaring ceiling. The theater has a large balcony, and a large balcony level with a raised stage. The State Theatre has bathrooms, concessions, a gift shop, and small seating area on the balcony level, while the main floor has a large outdoor area with a bar and lounge seating.
Address: 233 S State St, Ann Arbor, MI 48104, United States
15. Kids Activities Near Me: Gallagher's Farm Market and Bakery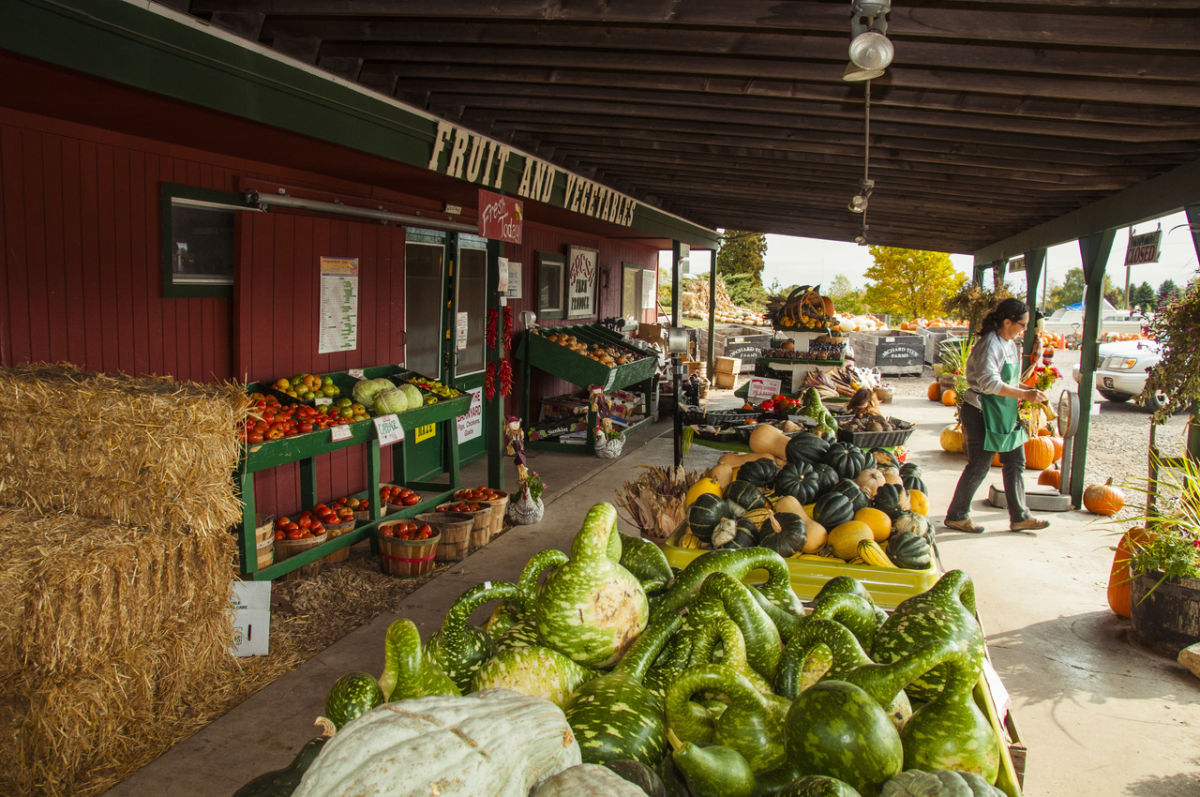 Source: Gallagher's Farm Market and Bakery
Gallagher's Farm Market and Bakery is a family-owned business that has been serving the Traverse City area since 1971. Open from June to late October, the farmers market sells seasonal fruits and vegetables as well as award-winning pies, breads, pastries, jams, jellies and homemade salsa.
The store also sells local wine, cheeses, maple syrup and honey. Children will enjoy interacting with the farm's animals, including sheep, pigs, chickens and goats, and the farmers market is an ideal place for school field trips. In the fall, families can enjoy the corn maze and pick their own pumpkins for Halloween in the large pumpkin patch.
Address: 7237 E Traverse Hwy, Traverse City, MI 49684, United States
Travelcrog is a travel blog that helps you explore the city with ideas for the things to do in Traverse City. It has a collection of ideas about venues to go to, events to attend, and places to visit. Enjoy the blog and feel free to contact us with any suggestions, ideas, or upcoming events in the city.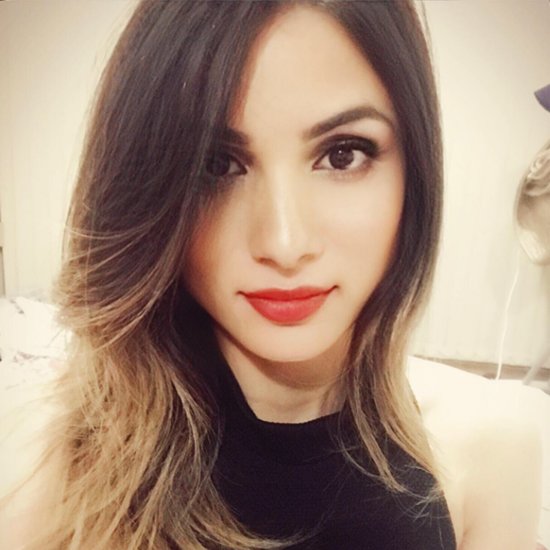 Greetings, travellers! I'm Molly Martin, the passionate explorer behind this vibrant travel platform. Alongside my team—Lorena, Jermaine, Ana, and Alen—we curate awe-inspiring travel destinations to ignite your wanderlust.
Thank you for joining us on this exciting journey. Your presence here enriches our travel community, and we look forward to inspiring your next adventure. Happy travels!