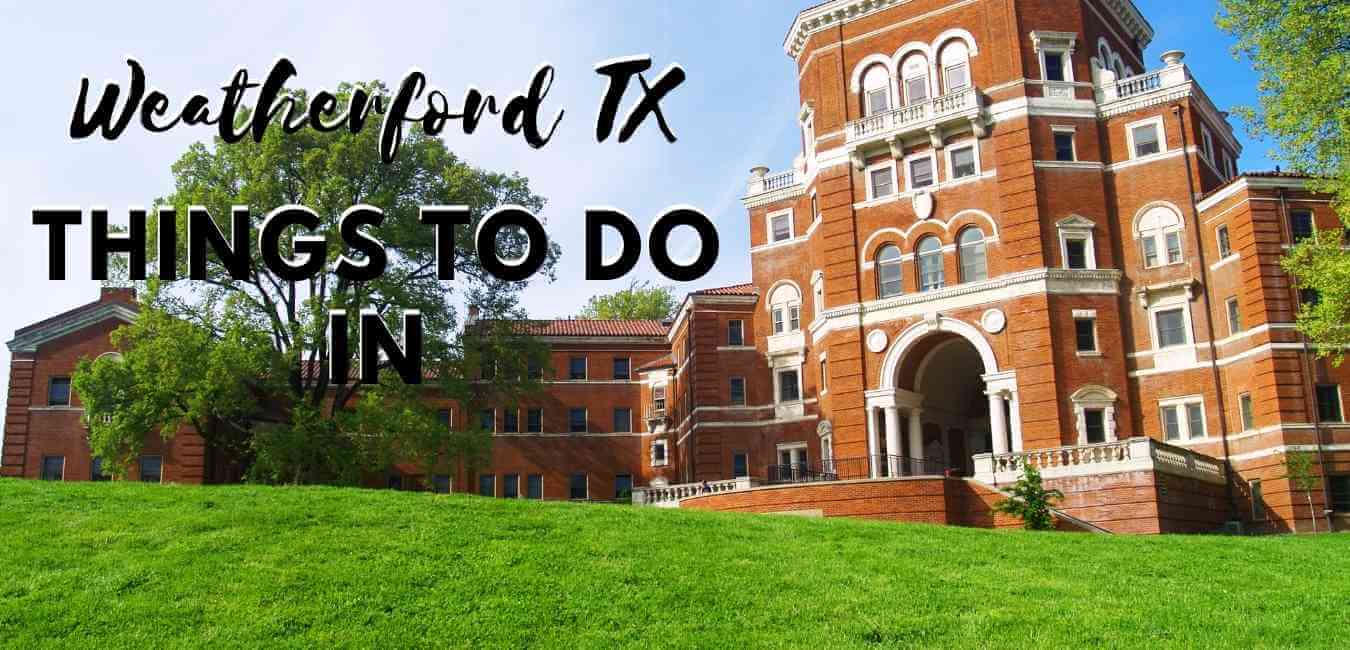 Weatherford is about 45 minutes from Fort Worth and is a charming little town. If you've ever heard of Weatherford, it's probably because of its once-a-year fishing festival. However, there is so much to do in Weatherford that it's easy to make a fun weekend getaway! It is a beautiful town in Parker County, Texas, that was originally founded in 1854.
After the development of railroads in the area in the late 19th century, the town became known as an important place for cattle transportation after the Goodnight-Loving Trail was established, which inspired the famous novel Lonesome Dove.
Today, the city is known for its beautifully preserved historic buildings, which feature excellent Queen Anne and Victorian architecture examples. Each year, the city hosts the Parker County Peach Festival, which is one of the most attended annual festivals in Texas. CDC Travel Information. Times/availability may have changed.
1. Things to Do in Weatherford, Texas Chandor Gardens
Chandor Gardens is a beautiful property located in Weatherford and listed on the National Register of Historic Places. It was originally built as a family home for Douglas Chandor and Ina Kuteman Hill in 1936.
The property remained in the couple's care until Chandor died in 1953 when Hill turned it into a public estate and garden. After Hill died in 1978, the estate fell into disrepair but was fully restored in 1994 by husband and wife Melody and Chuck Bradford. In 2002, the City of Weatherford purchased the property and reopened to the public as an estate garden.
Today, the 3.5-acre estate is home to a 30-foot man-made waterfall, a formal English garden, and a 5,600-square-foot mansion that can be rented for private events.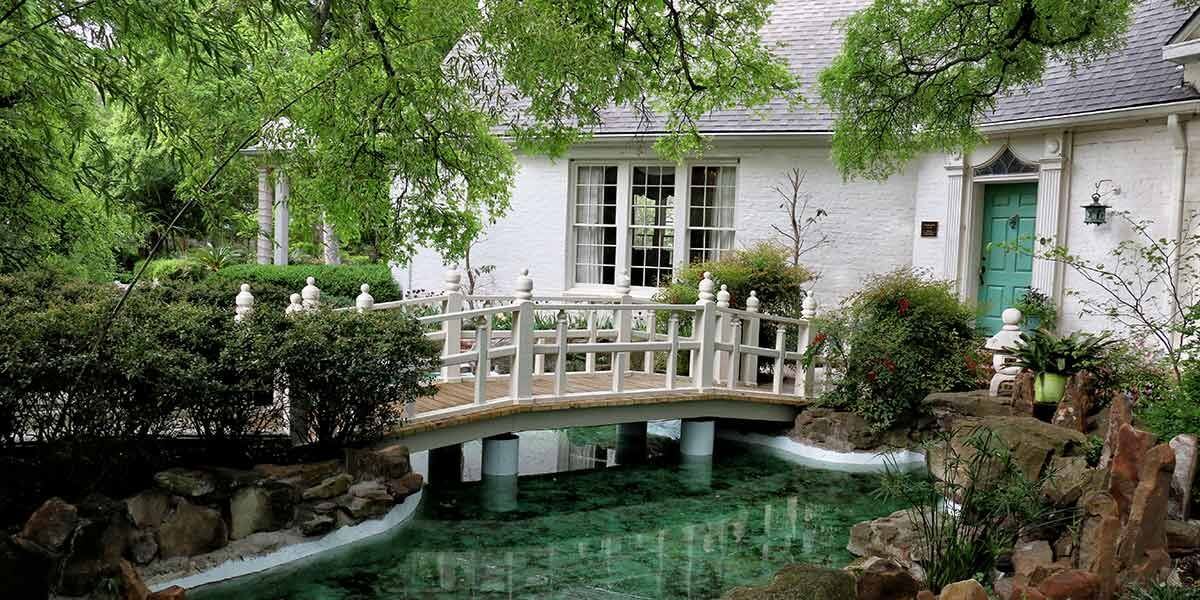 Source: Chandor Garden
Address: 711 W Lee Ave, Weatherford, TX 76086, Phone: 817-613-1700
2. Downtown Weatherford
You can always expect downtowns to have vintage stores and cute restaurants, but downtown Weatherford is one of my favorites. We walked from store to store, and I loved that each one had its style and not just a collection of old things labeled vintage.
One of my favorite stores in Weatherford was Recaptured Charm, with the modern use of some fun vintage items! I left this store with some home decor inspiration! Don't forget to stop by the stores and pick up a fun Texas top like Zinnia's 2 Zebras.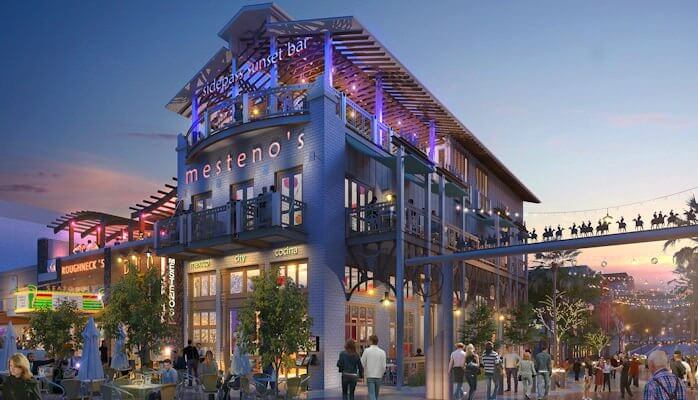 Tours & Things to do hand-picked by our insiders
Source: Downtown Weatherford
Address: 136 York Ave, Weatherford, TX 76086
3. The Parker County Courthouse, Weatherford,

Texas
The Parker County Courthouse was originally established in 1886 by architect W.C. Dodson and was modeled on other Texas courthouses in Lampasas, Hill, and Hood counties.
The beautiful courthouse was restored in the early 1990s and again in 2002 as part of the Texas Historical Commission's Historic Courthouse Preservation Program. When the courthouse was rededicated in 2004, it was opened to the public for guided tours.
Tours for large and small groups are available by reservation. Visitors can also admire the beautiful architecture of the building or attend special events such as a Christmas party with thousands of lights and a 30-meter tree.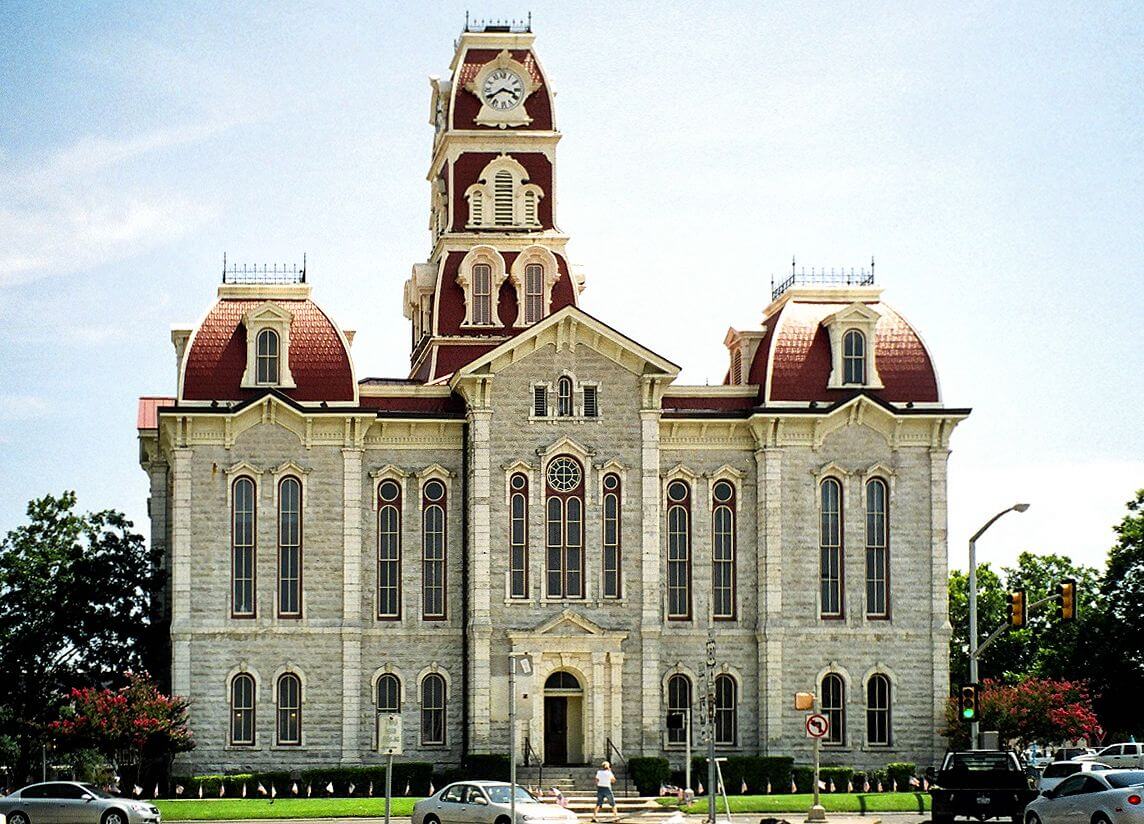 Source: Pinterest The Parker County Courthouse
Address: 1 Courthouse Square, Weatherford, TX 76086, Phone: 817-598-6166
4. Weatherford TX- Visit the Vintage Car Museum
Vintage Car Museum & Event Center located in Weatherford, Texas. The museum opened in August 2016. To the best of my knowledge, this is the first car museum to open in Texas since 2011. The museum covers an area of about 10,000 square meters and houses a collection of about fifteen cars.
Tom Moncrief is the owner of the Vintage Car Museum & Event Center. The museum features some of Moncrief's cars as well as a rotating collection of classic cars from Fort Worth area owners.
Many of the wheels in the collection have a different story. One such vehicle is a 1964 Lincoln Continental Convertible belonging to President Lyndon B. Crief. Johnson. LBJ used the Continental as his station wagon and loved to drive it at high speeds. He also used it to drive guests to the ranch.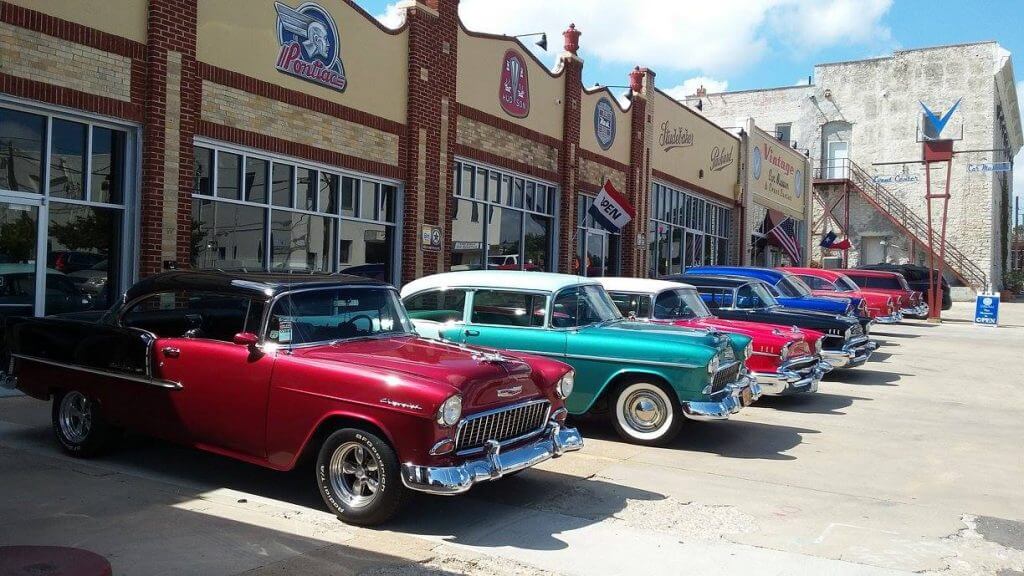 Source: Vintage Car Museum
Address: 100 Fort Worth Hwy, Weatherford, TX 76086
5. Best Lunch Places in Weatherford TX
Everything on the menu is very good, but I recommend the burger (and maybe a margarita!). They change their burgers regularly, and when I went there, I had their veggie burger (black bean burger instead of the usual patty), which came with spinach, hummus, and avocado! Yum!
Afterward, you can take a tour of three buildings with vintage cars, including cars driven by stars like Aretha Franklin, cars that have starred in movies like Titanic, and cars driven by our President. I admit I'm not a big car person (my favorite mode of transportation is the Buddy Scooter), but I had so much fun here!
6. The National Vietnam War Museum
The National Vietnam War Museum is a national nonprofit museum established in 1999 to honor the more than five million soldiers who died during the Vietnam War between 1955 and 1975.
The museum has a beautiful visitor center and in-house exhibits, such as exploring the living conditions soldiers had to endure in hootch-style housing during the conflict. Outside the Semper Fi Vietnam Memorial Garden is a 300-foot replica of Washington's Vietnam Memorial Moving Wall sculpture, built in an Arizona cypress forest.
It also features a contemplation and meditation garden and the Rock Creek Trail, connecting to Lake Mineral Wells Trailway.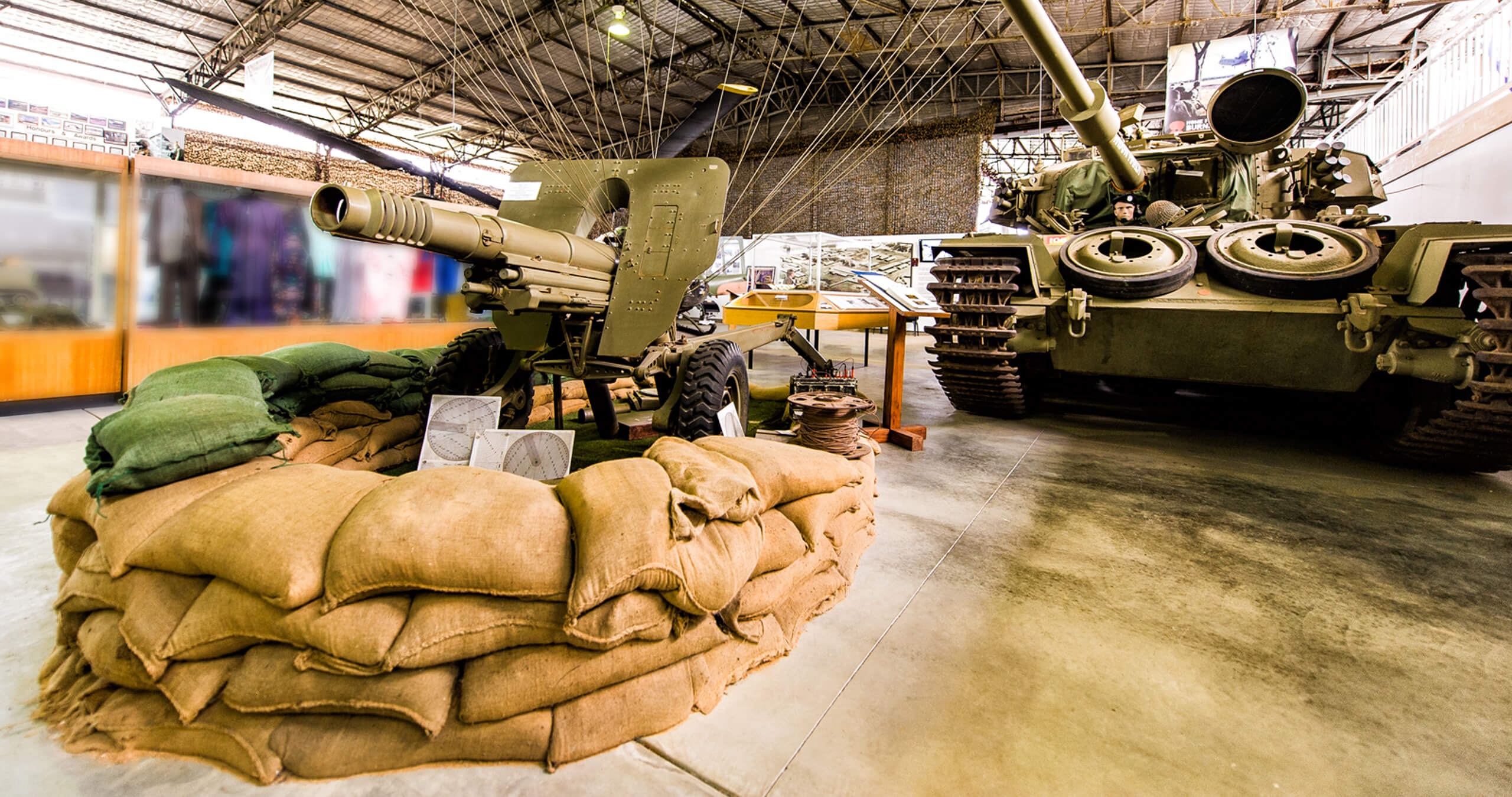 Source: The National Vietnam War Museum
12685 Mineral Wells Hwy, Weatherford, TX 76088, Phone: 940-325-4003
7. Clark Gardens, Weatherford, TX
Chandor Gardens is not the only garden open to the public in Weatherford. Clark Gardens is also a popular destination. Experience the beautiful horticulture and garden design, which features gorgeous seasonal blooms in spring, summer, and fall.
In addition to the stunning floral displays, guests can also experience the splendor of the waterfalls and various bird species. The entire garden is wheelchair accessible, so everyone can easily move through the park. Ticket price for adults: 9 USD, For Seniors: 7 USD, and for Children: ages 4-12 5 USD.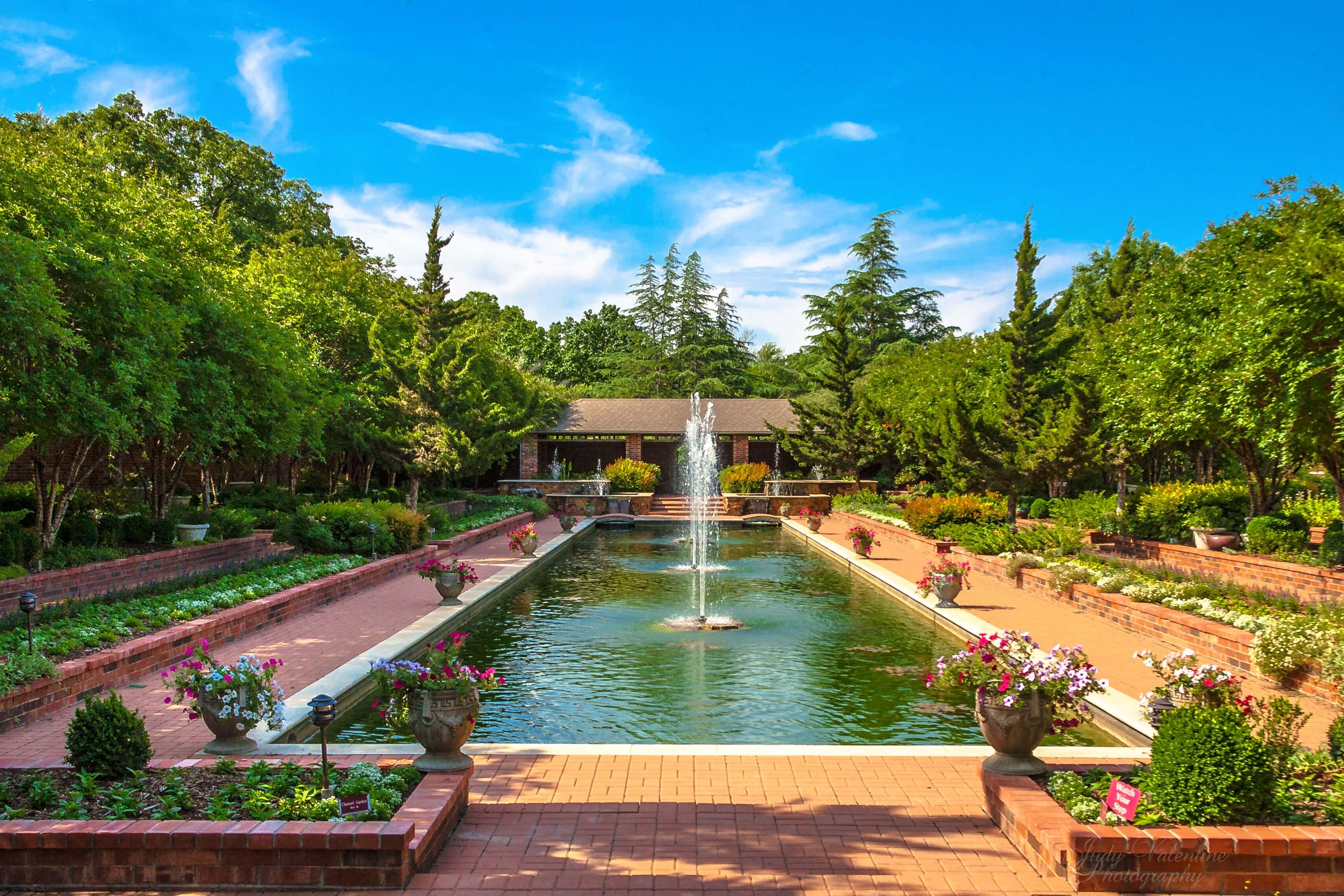 Source: Pinterest Clark Gardens, Weatherford, TX
Address: 567 Maddux Road, Weatherford, Texas 76088

8. Oaxaca (WO-HA-KA) Mexican Cuisine
Oaxaca (WO-HA-KA) Mexican Cuisine is a delicious Chihuahua-style restaurant in Weatherford, opened by the Ramos family in 2015. The restaurant serves authentic Mexican cuisine and Tex-Mex favorites made with the finest fresh ingredients and flavors.
Exquisite Oaxaca dishes such as homemade mole, banana-wrapped tamales, and huitlacoche quesadillas are served all day in the restaurant's beautiful dining room, featuring a full-service bar.
A full selection of gourmet tacos is available and Oaxaca-style burritos and Tex-Mex-style enchiladas. Guests can choose from Mexican omelets, traditional chilaquiles, and Menudo at brunch.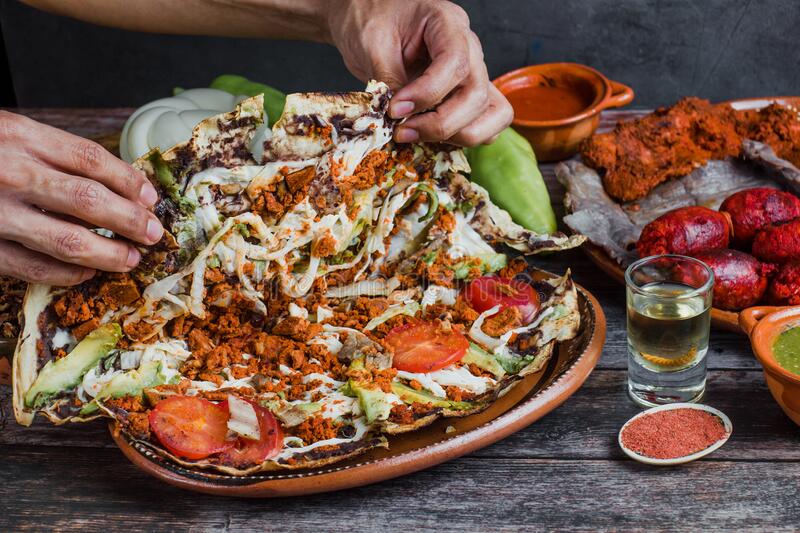 Source: Oaxaca (WO-HA-KA) Mexican Cuisine
Address: 216 Interstate 20 Frontage Road, Weatherford, TX 76086, Phone: 682-262-1300
You are currently reading "12 Best Things To Do In Weatherford TX with friends" Back to top or More things to see near me tonight, things to do, weekend getaways
Nearest romantic getaways tonight places near me, local wedding venues, best small beach town, restaurants, outdoors, things to do with kids near me, staycation, beaches, resorts near me, how to plan: Cincinnati, MD, OR Beaches, HI, indoor amusement parks, Things to Do in Santa Barbara, WI, Orlando, Texas Beaches, Texas Beaches.
9. Weatherford Farmers Market
The Weatherford Farmers Market is located in the heart of Weatherford and has become a community staple. We have a great flea market where you can browse and buy some of the best products and find specialty items.
Fall brings more flowers and a difference in pumpkins. Our market is filled with high-quality plants grown in March, making spring a great time to visit! In the summer, starting in June, we feature a variety of fresh, local produce, with Parker County peaches taking center stage.
During the colder winter months, starting in November, we have stocked up on local pecans, fresh Christmas trees, and firewood for those chilly nights.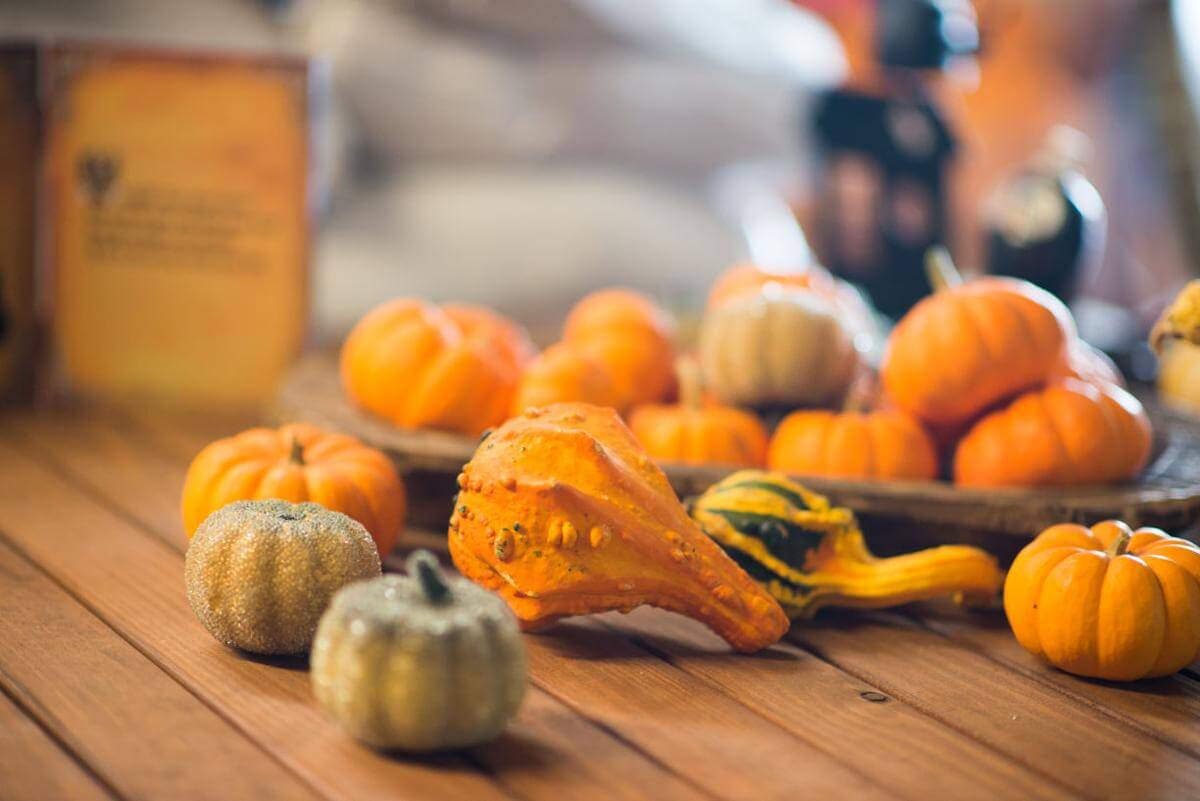 Source: Weatherford Farmers Market
Address: 217 Fort Worth Hwy Weatherford, TX, 76086 Phone: 817-599-4080
10. Zeno's on the Square, Weatherford, Texas
Zeno's on the Square is a delicious Italian-style restaurant opened in 2018 by Executive Chef Massimiliano Zubboli and restaurateurs Monica and Zeno Russo.
The authentic Italian restaurant is known for its delicious homemade dishes, ranging from handmade pasta to classic chicken, beef, and seafood dishes sourced from around the country. Delicious pasta includes mushroom fettuccine, shrimp gnocchi, lemon-stuffed ravioli, and seafood carbonara.
The traditional Tuscan cioppino is also served and classics such as veal saltimbocca and cotoletta Milanese. The restaurant's bar serves a wide selection of selected Italian wines and classic cocktails.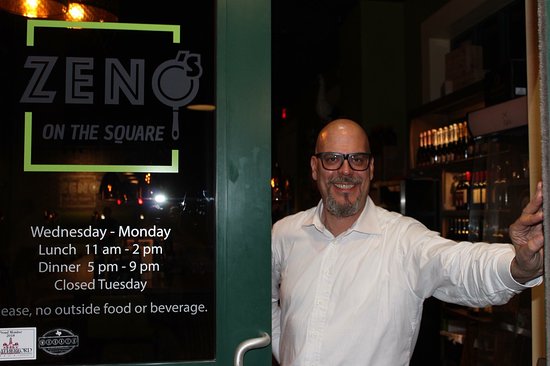 Source: Zeno's on the square
Address: 102 Houston Ave, Weatherford, TX 76086
11. Los Vaqueros, Weatherford, Texas
Los Vaqueros was basically started in Fort Worth in 1983 by married duo Kiki and Johnny Valentine Cisneros, Jr. The restaurant moved to its current location in 2011 at the Crown Valley Golf Club in Weatherford.
Today, it serves delicious traditional Mexican cuisine for lunch and dinner throughout the week, prepared with traditional family recipes. Tasty appetizers include avocado enchiladas, grilled meat tacos, and chile con carne tamales.
Combination platters also include favorites such as chalupas, cheese, onion enchiladas, and Spanish rice. The restaurant's bar serves homemade margaritas and sangrias and a variety of domestic and imported beers.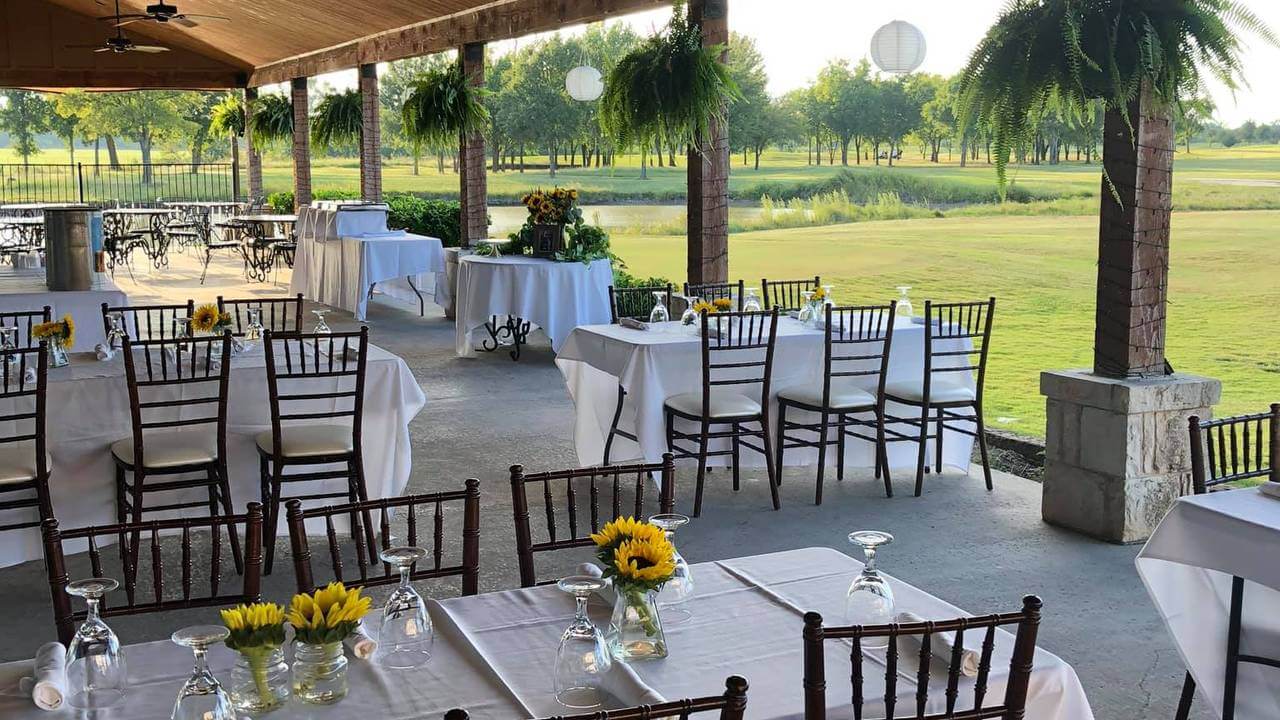 Source: Los Vaqueros, Weatherford, Texas
29 Crown Rd, Weatherford, TX 76087, Phone: 817-441-2300
12. Things to Do in Weatherford Texas – Holland Lake Park
Holland Lake Park is located in the center of Weatherford. Spend a relaxing day in the park and take a stroll along the nature trail, which features concrete walkways. After your walk, take a break and recharge your batteries with a delicious picnic lunch or visit the Double Log Cabin and learn about Weatherford's history.
The cabin was built in the mid-1800s. Holland Lake Park also features a lake perfect for fishing. Anglers have caught everything from blue catfish and trout to channel fish, bass, and perch. So come and enjoy a relaxing day at the park. You won't regret it.
Source: Holland lake park
Address: 1419 Holland Lake Road, Weatherford, TX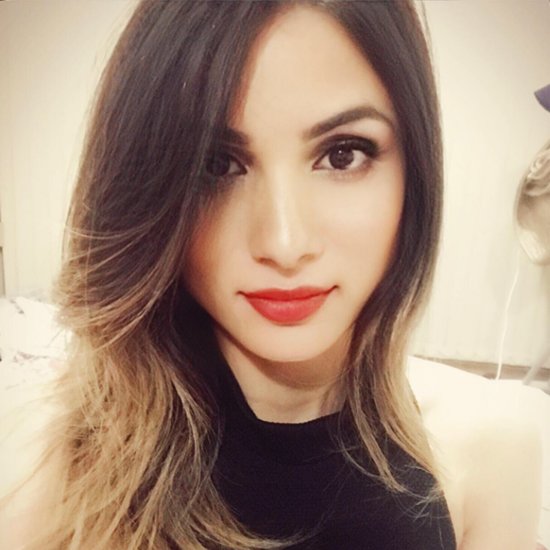 Greetings, travellers! I'm Molly Martin, the passionate explorer behind this vibrant travel platform. Alongside my team—Lorena, Jermaine, Ana, and Alen—we curate awe-inspiring travel destinations to ignite your wanderlust.
Thank you for joining us on this exciting journey. Your presence here enriches our travel community, and we look forward to inspiring your next adventure. Happy travels!