When traveling down the iconic route 66 through Missouri and looking for bustling city life and culture and to see some of the state's natural diversity- you've got to set aside time to visit the picturesque metropolitan hub of Joplin, a must-see modern city, filled with cool attraction and activities, alongside America's most famous road.
This modest, quaint city is situated at the start of the illustrious and picturesque Route 66 in the counties of Jasper and Newton.
Joplin's spectacular natural beauty, extensive history, and intriguing culture make it a popular tourist attraction.
Tours & Things to do hand-picked by our insiders
Joplin has wonderful parks, amazing museums, attractive antique shops, a magnificent waterfall, and much more.
This city has a fantastic cuisine scene as well.
All of the eateries and cafes offer delicious American cuisine.
There is a lot to see and discover in Joplin. In all actuality, this city achieves the ideal balance between nature and urban life.
To get you started on your trip, here's a list of the best things to do in Joplin MO
1. Visit Grand Falls, Joplin, Missouri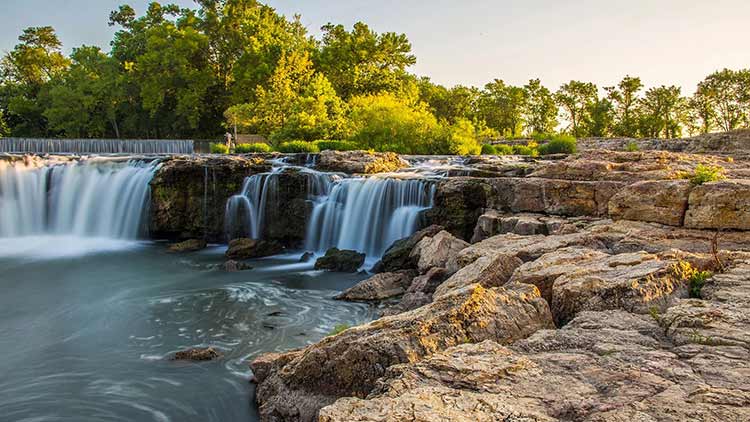 The largest continually flowing waterfall in Missouri is called Grand Falls. It is created by Shoal Creek's water descending 12 feet into a sizable pool, which is well-liked for swimming and fishing.
The Grand fall cascade over a 163-foot-wide chert rock ledge. The fact that the waterfall is constantly flowing and there is water in the creek year-round is what makes the fall so special.
A man-made dam was constructed above the falls to create a reservoir that supplies water to Joplin. More chert outcroppings can be seen close to the falls, creating pools that children enjoy splashing around in.
One of the largest continuously flowing waterfalls may be seen in Missouri at The Grand Falls, which is located in Shoal Creek. The Grand Falls is a well-known tourist destination in the area.
Outstanding views of the picturesque surroundings are provided by the waterfall. Because the creek never runs out of water, you may visit the waterfall at any time of year or season and expect it to be flowing.
Additionally, the location has private swimming pools where friends and families may relax while still taking in the waterfall scenery.
Bring your camera so you may record the breathtaking splendor of the waterfall and obtain some fantastic shots to share on your installed account.
Strong shoes are not advised because the terrain is uneven. When in Joplin, you must see the Grand Falls, which need to be on your list of enjoyable things to do in Joplin.
2. Bonnie and Clyde's Joplin Garage Apartment Hideout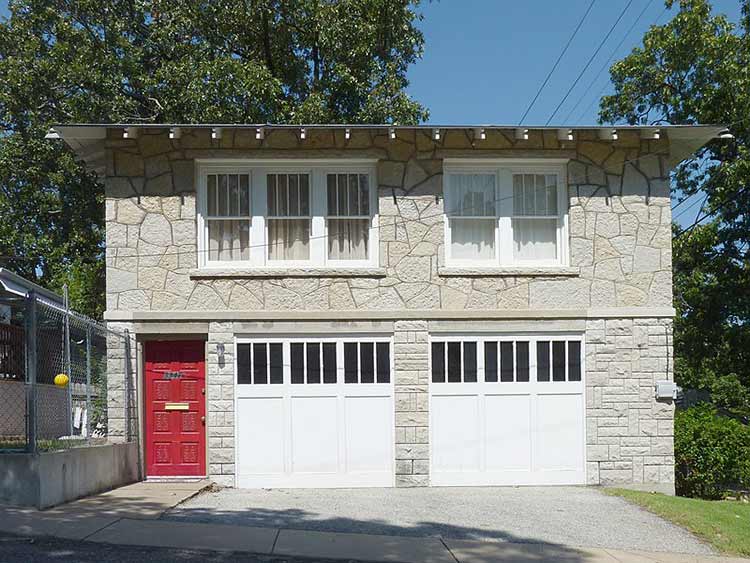 Bonnie and Clyde, two renowned robbers, resided at the Garage and Apartment hideout. The passionate pair were notorious in the area for carrying out robberies and numerous killings.
Visit the Barrow gang's hideout to travel back to the 1930s.
Although it may appear so ordinary from the outside, the apartment's history adds something special to the list of unusual things to visit in Joplin.
You can go inside the apartment to see what the hideout looks like and learn why they chose this particular home to conduct their illicit activities there.
It is currently possible to rent out the former home of Bonnie and Clyde through Airbnb. You can also take pictures outside the house to upload to Instagram.
Visitors can visit and experience for themselves how these two lived because of the extensive history that has been maintained.
Even though you can't take a tour outside, you should go outside the flat to take a few pictures.
You can now reserve a stay in the nearly 100-year-old apartment where Bonnie and Clyde stayed on Airbnb.
Maybe this is something you can add to your list of things to do in Joplin Mo this weekend.
Address: 299 W 34th St #201, Joplin, MO 64804, United States
3. Visit The George Washington Carver National Monument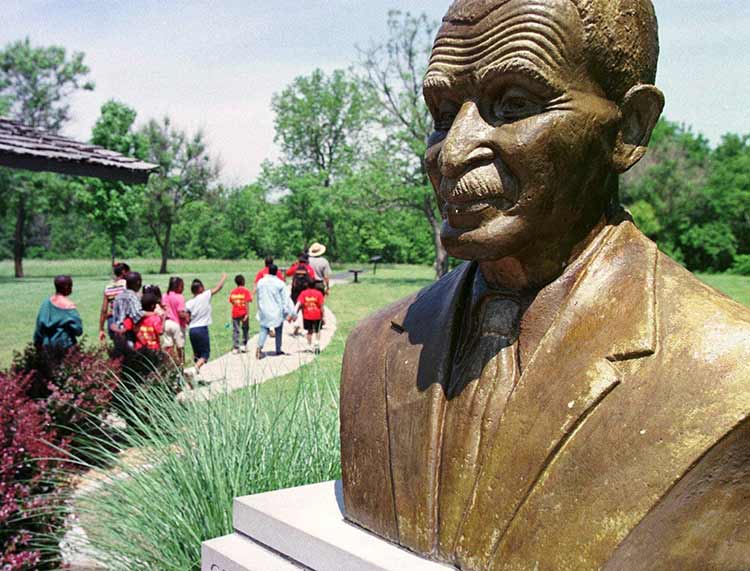 The prominent African-American scientist, George Washington Carver, was born in Diamond, which is just 23 minutes distant from Joplin.
Located in Newton County, Missouri, the George Washington Carver National Monument was first created as a park in 1943.
George Washington Carver, a well-known scientist, educator, botanist, chemist, agronomist, and inventor, was raised on a 210-acre farm close to the park.
It was both the first non-presidential national monument and the first one created in recognition of an African American.
The George Washington Carver Talking Bust and a monument of Carver as a young boy are among the park's sculptures.
The three-quarter-mile long Carver Trail, which also features the young Carver monument and various plaques with motivational sayings by George Washington Carver, allows visitors to see the location of his birth.
Visit the location of the Plant Doctor's birth for a rewarding method to discover more about him.
The house he grew up in is still standing on his father's farm.
It is not sufficient to only see the house and the carved bust of the eminent scientist if you want to understand more about him.
For a more complete experience, explore the museum and the interactive exhibit locations across the park.
Address: 5646 Carver Rd, Diamond, MO 64840, United States
4. Indulge Yourself in Chocolates At Candy House Gourmet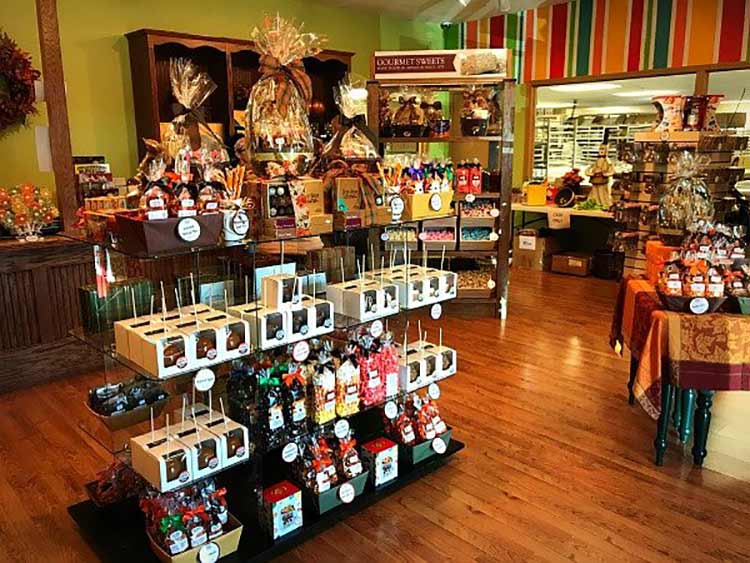 In the heart of downtown Joplin, Candy House Gourmet is a well-liked local candy store that specializes in chocolate.
It has long been the top location for both locals and tourists to savor delectable confectionery. It started operating in 1970.
You can choose from a wide variety of desserts at The Shop to sate your appetite for delectable treats.
You will find a variety of mouthwatering confections, excellent chocolates, gourmet creams, caramels, chocolate truffles, fudges, and jellies, including chocolate truffles, sea salt caramels, toffee, fudge, and many more!
The Candy House also serves seasonal treats. People can choose from a variety of desserts made with seasonal ingredients and fresh apples during the fall. They sell freshly produced chocolate-dipped strawberries in the spring.
Due to the beautiful items, you can buy each other, stopping here is one of the most romantic things to do in Joplin for couples.
Purchase the caramel apples or chocolate-covered strawberries when they are offered.
There are many different kinds of delectable candies available for purchase. It definitely should go on your list of fun things to do in Joplin with kids.
Even from the windows, you can see the crew producing the treats.
Address: 510 Kentucky Ave, Joplin, MO 64801, United States
5. Joplin 44 Petro, Joplin, MO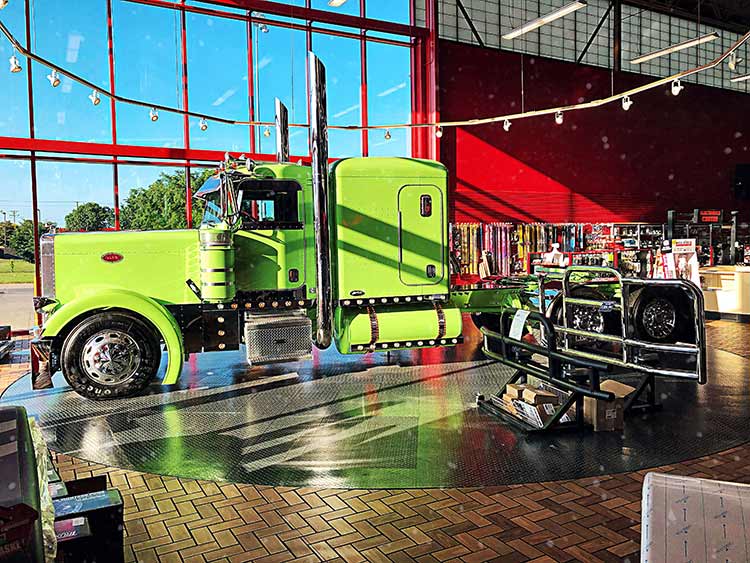 The Joplin 44 Truckstop should be your main stop when you're in Joplin if you're a truck driver or a fan of trucks in general.
It is one of the top truck stops in this area, with a sizable petrol station and a welcoming shop. The shop is well stocked with everything.
Additionally, there are more than 40 restaurants there, as well as a gift shop, a cozy store, a diesel fuel truck center, laundry facilities, vehicle washes, vinyl shops, a movie theater, private shower rooms, gas islands, and many other amenities.
Additionally, you may view their Mother Road and the Limelight, a purple Kenworth W900 tractor with a mural of Route 66, and their Super Truck showroom with two vehicles.
Address: 4240 Highway 43, I-44, Exit, 4, Joplin, MO 64803, United States
6. Discover The Fantastic Joplin Museum Complex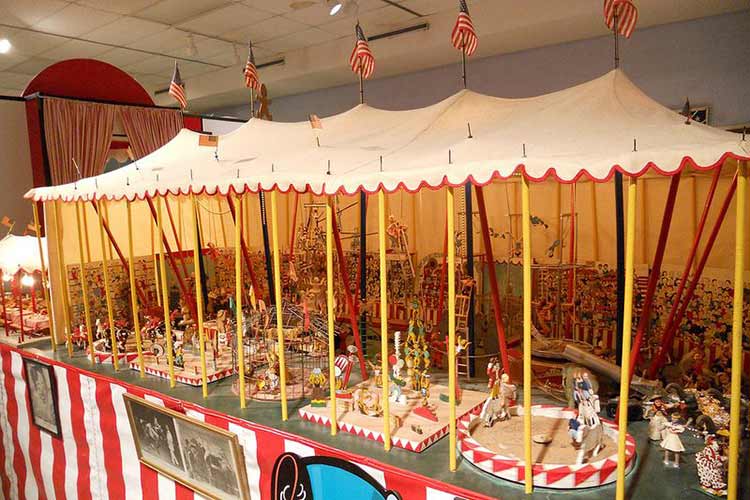 The Joplin Museum Complex is a fantastic location to discover the history of the city's mining boomtown.
Five different museums make up the Joplin Museum Complex.
There are five museums in this location, covering topics including dolls, sports, history, and cookies.
The complex, which is located in Schifferdecker Park, was heavily centered on the city's mining expansion in the nineteenth century.
In Schifferdecker Park, the complex contains two mining museums with a variety of fascinating exhibits. The Everett J. Ritchie Tri-State Mineral Museum takes you inside a model of an old mine shaft where you can examine some unusual rocks, some of which are glowing, and learn about the history of Joplin as a mining town.
In addition to mining artifacts, the museum also has glowing rocks, mammoth fossils, jewelry made by the infamous Bonnie and Clyde, and many other things.
The National Historical Cookie Cutter Museum, Merle Evans Miniature Circus, and Joplin Sports Hall of Fame are other displays and museums that may be seen inside the Joplin Museum Complex.
Address: 504 S Schifferdecker Ave, Joplin, MO 64801
7. Sandstone Garden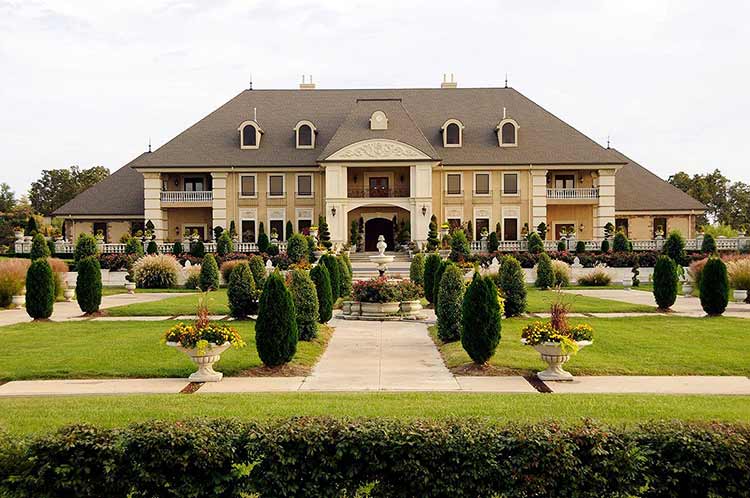 Do you enjoy the outdoors? Sandstone Gardens is among the top things to do in Joplin, Missouri, that should be on your bucket list.
An iconic gift and furnishing store with a mansion-like front is called Sandstone Gardens.
Sandstone Gardens is located on a lovely 68-acre parcel of property, and this unique location has been turned into a Midwest home and a primary garden display of 50,000 square feet.
You may discover anything for indoor and outdoor home design in the Sandstone Garden. Everything you want for your house is beautifully displayed in the landscape.
This home, which was once a hotspot for furniture hunters, was recently destroyed by fire, but the setting is still stunning.
It's nevertheless a worthwhile addition to the weekend's attractions because it's a notable local monument.
Beautiful furniture of all kinds in any style you like, cast ornamental stone items, dinnerware, aromatherapy, fabrics, indoor and outdoor accent lighting, botanicals, and many more things are available.
Although Sandstone Gardens is currently closed, you can still take pictures there to remember your vacation.
Address: 2826 Douglas Fir Rd, Joplin, MO 64804
8. Route 66 Mural Park, Joplin, Missouri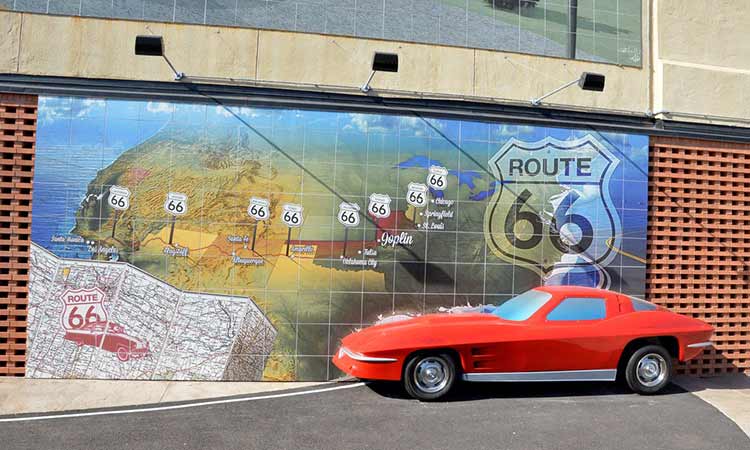 In Joplin, Missouri, there is a public park called the Route 66 Mural Park that opened its doors in 2013. It focuses on and is essential to maintaining Missouri's historical records.
It serves as a landmark for travelers traveling US Route 66 and a focal point for the protection of the old route in Missouri.
Two significant tile murals, Cruisin' into Joplin and The American Ribbon, created by the artists Jon White and Chris Auckerman and manufactured by Images In Tile USA, are located inside the park.
You can start your tour adventure by going to Path 66 Mural Park and taking in the scenic route. Two impressive, gorgeously tiled murals designed by Jon White and Chris Auckerman may be found inside the park.
A red replica 1964 Corvette is one of the park's most well-liked elements, and visitors enjoy sitting in it for pictures.
Another painting that spans the south side of the recognizable green hardware shop Pearl Brothers is located close to the intersection of Main and 7th Street.
Another painting can be found on the south side of the renowned green hardware shop Peale Brothers, close to the intersection of Main and 7th Street.
A trip here is worthwhile and exciting in spades. You should think about including this location on your list of enjoyable things to do in Joplin, Missouri.
Address: 629-621 S Main St, Joplin, MO 64801, United States
9. Get Some Pretty From Rangeline Antique Mall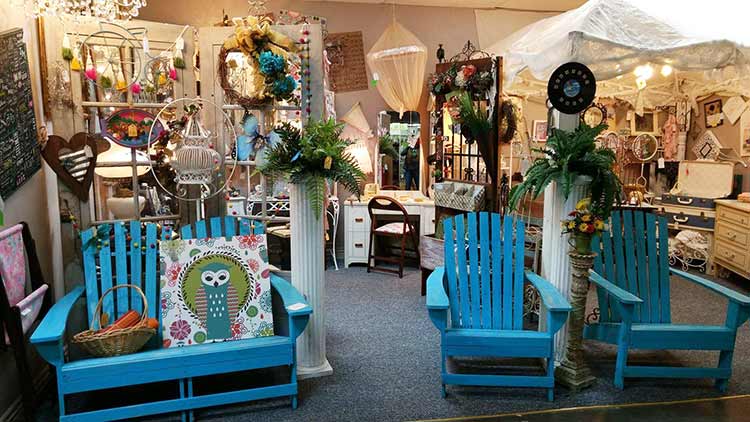 You can find a wide variety of Vintage products at the spectacular and opulent RangeLine Antique Mall. There are numerous stores in the mall, and each one offers a variety of vintage and antique items.
Dishes, furniture, antique toys, glassware, jewelry, tools, baskets, and a ton more are available for purchase.
There are so many different kinds of antiques to choose from, and they are arranged so that customers can easily find the thing they are looking to buy. It is a lovely location to pick up a gift for close friends, family, or loved ones.
The Rangeline Antique Mall should be on your bucket list of the top things to do in Joplin, Missouri if you're an antique fan.
Address: 3421 N Rangeline Rd, Joplin, MO 64801
10. North Park Mall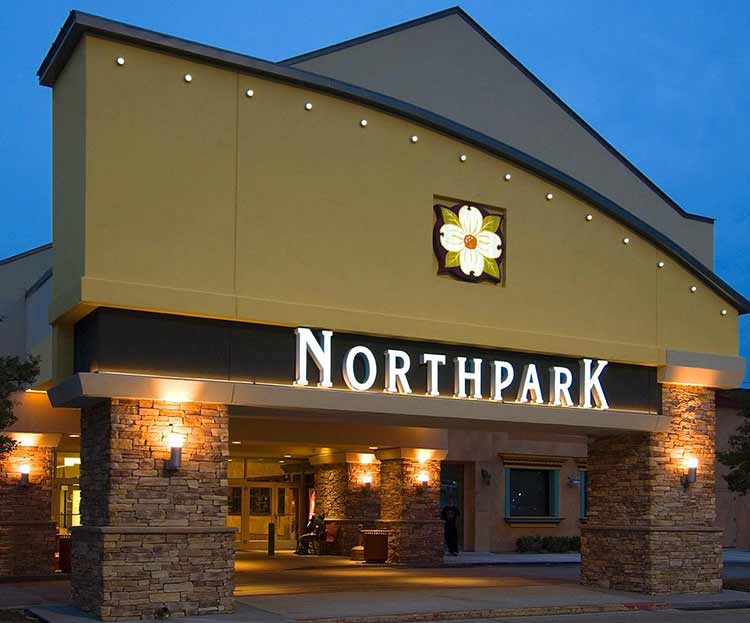 Several possibilities are available at Northpark Mall if you're looking for indoor activities. A local shopping mall called the Northpark Mall debuted in Joplin, Missouri, in 1972.
When the North Park Mall first opened its doors in 1972, it had 60 retailers on a 600,000-square-foot plot of land. However, it currently boasts a 1,080,000 square foot land area with more than 100 retailers and a food court.
There are plenty of things to do in the North Park Mall to keep you entertained. There are plenty of shops available if you want to go on a shopping frenzy.
The North Park Mall's food court offers a wide variety of cuisines, including Orange Julius, Burger King, and Chick-fil-A.
The Chuck E. Cheese or Tilt studio, which contains laser tag, many arcade games, and a one-hole blacklight mini-golf course, is a great spot to take the kids as they enjoy some fun.
The mall also features exhibits commemorating nearby heroes who gave their lives to serving the nation, and these exhibits consist of photographs of nearby veterans standing in their full outfits.
Whether you are window browsing or have big purchasing plans, the stores here will catch your eye.
There are many delicious selections available in the food court, including Japanese and American fare.
Address: 8687 N US 75-Central Expy 1000, Dallas, TX 75225, United States
11. Chill with Friends at Escape Joplin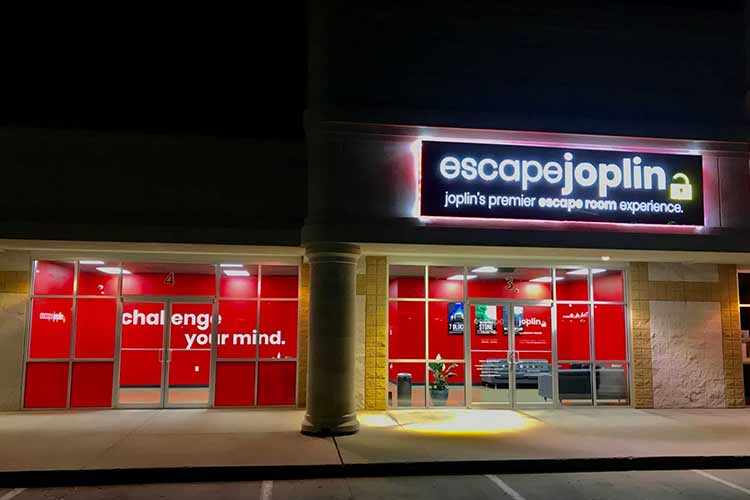 If you're celebrating a special occasion or going out for a night on the town with your friends, turn the action up at Escape Joplin.
Teams of three to eight people have an hour to uncover clues, surmount challenges, and finish the particular task in each section.
The rooms have a strong emphasis on teamwork, making them an excellent location for team-building activities.
At Escape Joplin, there are three escape rooms with different themes, such as Christmas, pirates, and space exploration.
In each room, a different set of obstacles stand in your way. The difficulty of the rooms varies as well to suit every visitor and level of skill.
Address: 2640 E 32nd St, Joplin, MO 64804, United States
12. Wildcat Glades Conservation & Audubon Center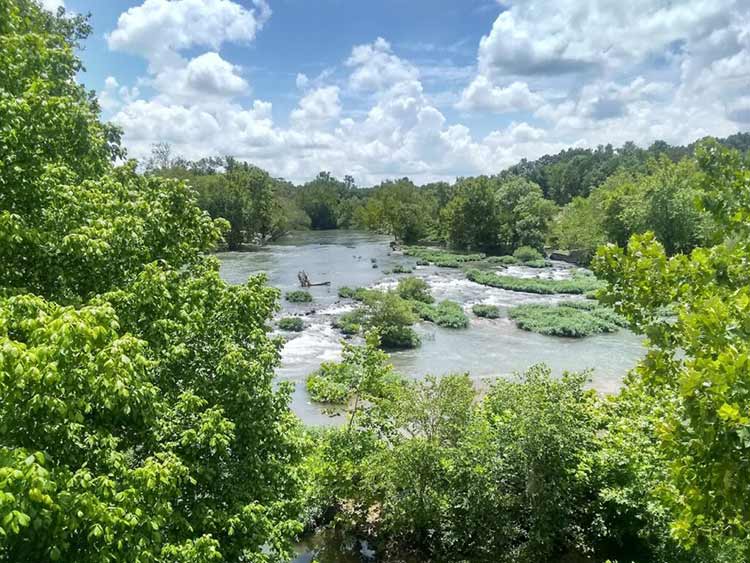 At the meeting point of Silver and Shoal Creeks, there is a conservation center and an e-learning facility called the Wildcat Glades Conservation & Audubon Center.
It focuses on fostering the abundant biodiversity of the Chert glade habitat and Spring River river basin.
On the partially paved trail next to Shoal Creek, visitors are welcome to go trekking in the region. It has a wide variety of fauna and flora, as well as many breathtaking views and gorgeous terrain.
In addition, the Wildcat Center has a live aquarium where visitors may see fish, turtles, and several other aquatic animals up close.
In various parts of the park, there are benches where you may sit and take in the beautiful scenery.
The nature center inside Wildcat Park is maintained and safeguarded by the National Audubon Society.
The captivating panorama in the flowery meadows will appeal to those who appreciate nature and are surrounded by animals and plants.
Wildflowers, river vistas, forest views, and even a waterfall may all be found along the walk. During your walk, keep a look out for local wildlife.
You'll feel more at one with nature here than in the city, making this region one of the nicer spots to visit in Joplin.
This should be at the top of your list of things to do in Joplin, Missouri, as it is a wonderful location to visit and take pictures that you can upload to Instagram.
Address: 201 Riviera Dr, Joplin, MO 64804
13. Play a Game at Leonard Park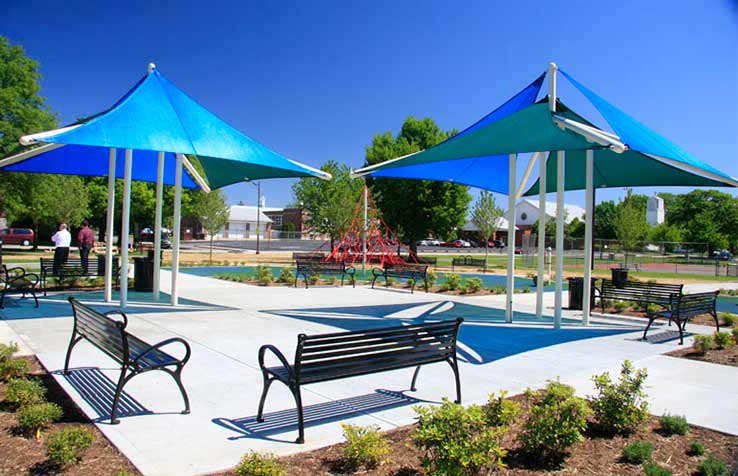 Leonard Park, a small neighborhood park, is located not far beyond Range Line Road. There are grills, a playground, tennis courts, and a covered picnic shelter in this uncomplicated neighborhood park.
You can also let your kids run about the grounds or play a few games of tennis on the courts.
The park's mile-long walking trail is a fantastic place to work out.
An ordinary neighborhood park on the weekend is a great place to spend some quiet time while traveling.
Address: 408 Turk Avenue Joplin, Missouri 64801
14. Go for A Nature Stroll at Frisco Greenway Trail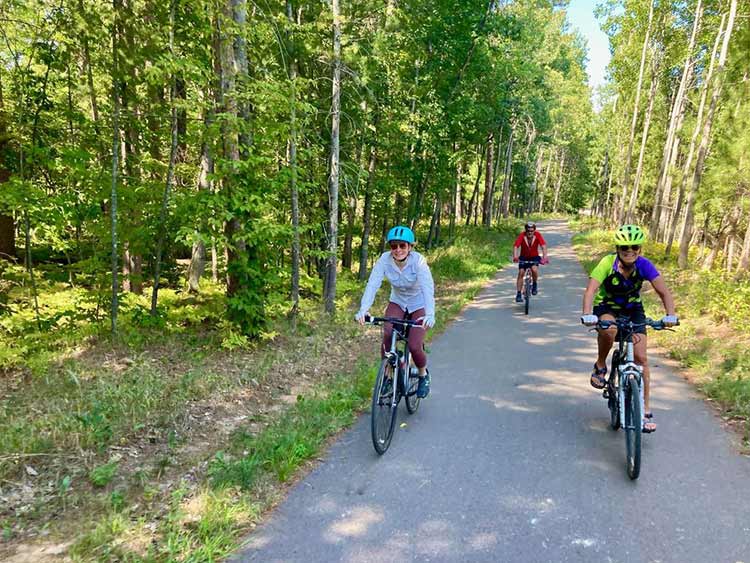 A tranquil, less populous portion of the city offers access to the 3.5-mile Frisco Greenway Trail.
The magnificent wooded scenery and well-maintained asphalt-slash-gravel lanes make this route ideal for both bicycles and runners.
The Greenway is surrounded by dense woodlands, and locals routinely jog and walk along the beautiful, shaded corridor.
The free activities in Joplin that are best for this trail include running, walking, bicycling, skateboarding, and other sports.
Even though most of the route is shaded, it's a good idea to bring a couple of water bottles to prevent dehydration as you get more active.
Trail end points: E. North St. and N. Division Ave. (Joplin) and N. Cedar Ave. and W. Broadway St. (Webb City)
15. Unwind at beautiful Cunningham Park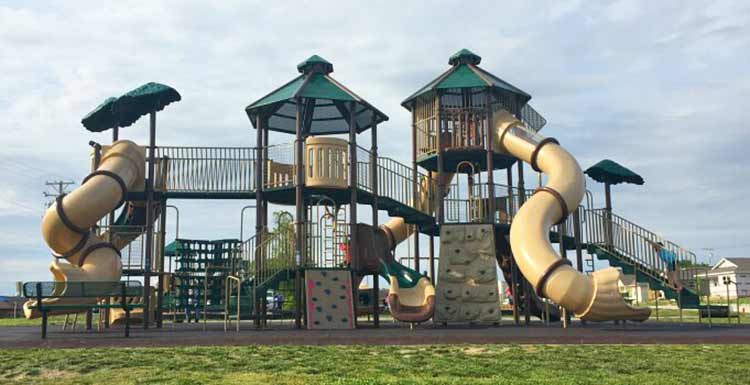 The oldest city park in Joplin was Cunningham Park, which was regrettably devastated by the 2011 tornado.
It was completely restored by volunteers, who returned the park to its former splendor.
There is a memorial there as well for the people who died in the disaster. Beautiful park with no admission charge.
There are grills, gazebos, basketball courts, playgrounds, swimming pools, and much more. The picnic area has tables and shade, so you can take lunch there as well.
The best way to appreciate this park is to simply stroll around it and take in its beauty and the efforts of the neighborhood to keep it charming.
Cunningham Park serves as a potent reminder of disaster, grit, and miracles.
Address: W 26th St &, S Maiden Ln, Joplin, MO 64804, United States
16. Joplin History & Mineral Museum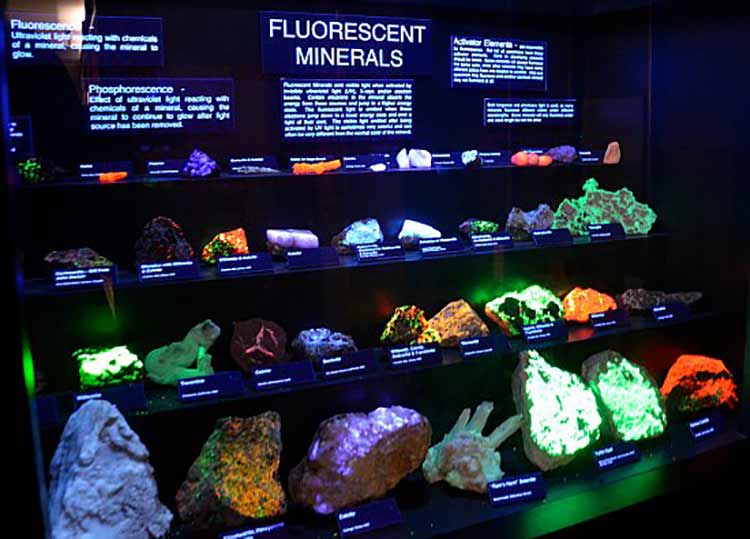 The Joplin History & Mineral Museum is a learning institution that emphasizes the city's local history and has a sizable mineral collection.
The history of this city is quite interesting. Cool attractions may be found in Joplin thanks to its unique displays, such as the Bonnie and Clyde exhibit.
Additionally, you'll find various rocks and minerals that are connected to the city's mining past.
When you have free time during your stay, stop by this quaint museum and explore the intriguing collections.
Address: 504 S Schifferdecker Ave, Joplin, MO 64801, United States
17. George A. Spiva Center for the Arts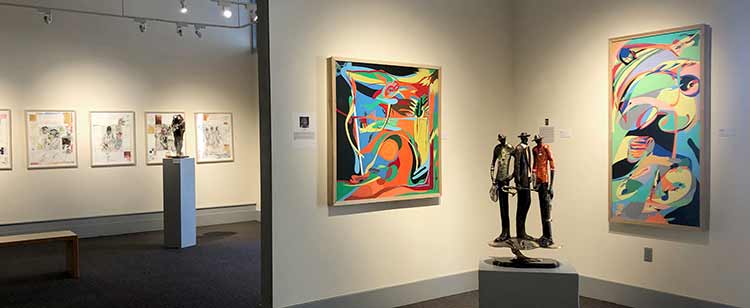 The Spiva Center for the Arts was founded in Joplin in 1974 and has been awe-inspiring for locals and guests with distinctive visual arts experiences ever since.
You might be asking where the name of the art gallery came from. It got its name from George A. Spiva, a local businessman, philanthropist, and lover of art.
Regular art workshops are provided at the George A. Spiva Center for the Arts, an art gallery.
Today, one of the best places to visit to experience the local art scene is here.
There is always something fresh to view at the art gallery because they frequently curate various pieces for their displays.
Joining the classes offered at this art center will let you participate more actively. There is something here for everyone because different classes are designed for adults and children, respectively.
These are stunning and exceptional pieces of art. For those interested in the art world, the Spiva Art Center offers art classes designed to educate participants about art.
The gallery showcases a shifting selection of works by regional artists. They are stunning to look at. The art center offers a gift shop where guests can buy works of art and artisan goods.
Address: 222 W 3rd St, Joplin, MO 64801
18. Brunch At The Bruncheonette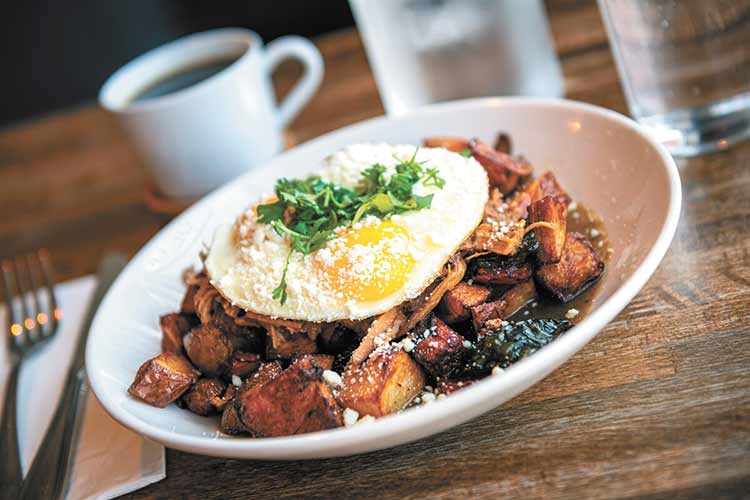 A well-known brunch location in Joplin is The Bruncheonette. If you're looking for brunch in Joplin, go to The Bruncheoneette. It offers delicious American food as well as vegetarian and gluten-free options.
To accommodate a wide range of patrons, it offers delectable American cuisine that is also vegan, vegetarian, and gluten-free.
Both locals and visitors find it to be a popular location. There are many things to pick from and the menu is extensive.
The personnel is attentive and friendly, and the service is superb. Be sure to sample the delicious morning tacos, Benny Harper sandwich, and Hawaiian french toast.
The restaurant is well-known among the locals and tourists who frequent it for the delectable cuisine it serves. There are so many different meal options available.
They provide high-quality service, and their employees are kind to clients. Additionally, you can sample their mouthwatering eggs benedict, Hawaiian French toast, and Benny Harper sandwich.
Address: 424 N Main St Rd, Joplin, MO 64801
19. Dine Out at Red Onion Cafe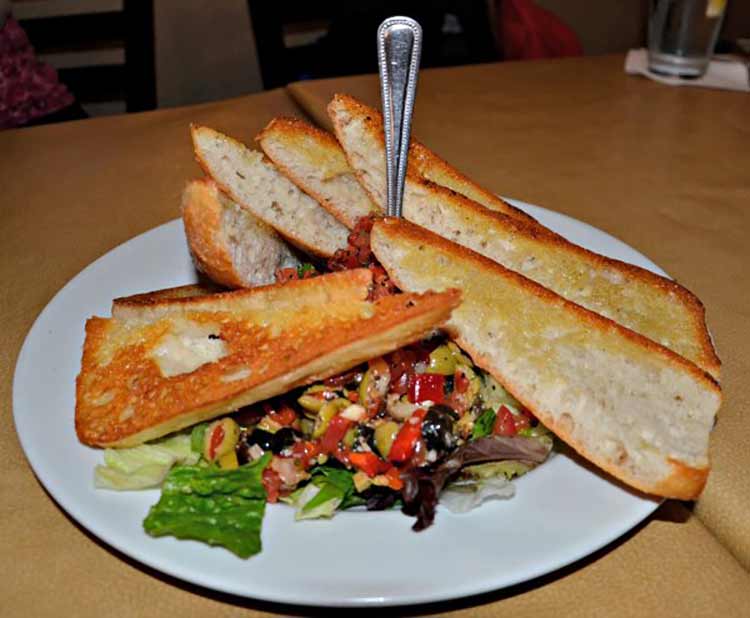 Locally well-known Red Onion Cafe debuted in Joplin's Historic Downtown in 1995.
The Red Onion Cafe is a charming restaurant with wonderful food and top-notch service that is situated in the town's Historic Downtown District.
The most popular activities to do in Joplin at night are hanging out and eating wonderful American barbecue foods here in this popular spot.
The cafe is housed in a century-old structure with antique furnishings and a rural environment. It is the ideal location for a relaxing night out with loved ones and eating in a relaxed setting because of its cozy and rustic decor.
Both American comfort food and regional specialties from the Midwest are featured on the menu.
Salads and steaks are two of Red Onion Cafe's specialty items. Every morning, fresh salads are made, and the steaks are even hand-cut there.
Try their Coconut Fried Chicken or a Craft Burger, if you haven't already.
Don't forget to try the French onion soup and several pasta options in addition to their delicious salads and extravagant steaks.
You can have tasty sweets after your dinners, such as their signature key lime pie and limoncello mascarpone cake.
Address: 203 E 4th St, Joplin, MO 64801, United States
20. Joplin Little Theatre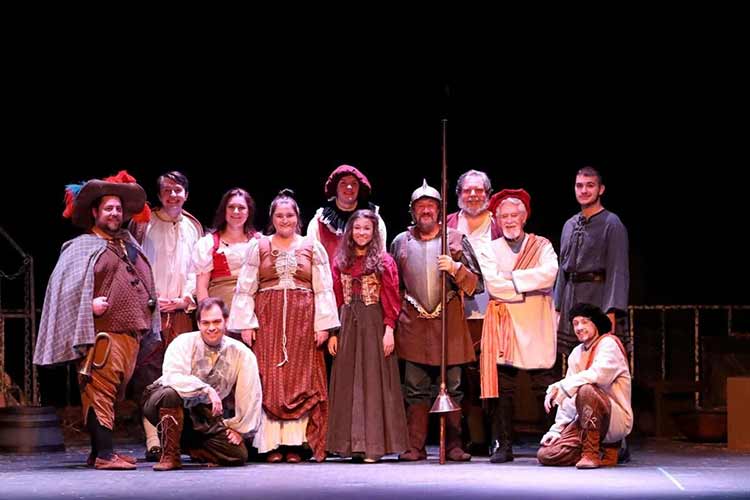 Who knew the neighborhood loan officer was a talented actor? Or that the neighborhood librarian could sing? Because of this, local performers that entertain and dazzle audiences are a part of the productions at Joplin Little Theatre.
A devoted group of Thespians had been putting on plays at Joplin High School, the Paramount Theatre, the Scottish Rite Temple, and wherever else they could find a stage during the 1930s.
This company became the Joplin Little Theatre in 1939, and today it is regarded as the longest-running community theater west of the Mississippi.
Today, presenting top-notch plays to audiences in the Four-State Area, Joplin Little Theatre can look back with pride on a long history of continuous action. Tickets, sponsorships, and donations support the theater's operations.
JLT is a fantastic place to go for entertainment in Joplin. Typically costing between $10 and $20, plays and musicals are well worth the money.
The acting, costumes, and overall production quality are excellent for a theater in a tiny town. Although I have always admired their productions, I didn't completely appreciate just how fantastic JLT is until I saw a half-dozen small-scale productions in different locations.
We have a lot of talent here in Joplin, and it's good to go out occasionally and do something completely different.
On the northwest border of Joplin, the theater is small and unobtrusive, but once inside, it's obvious that it's a well-oiled machine, and the inside is rather upscale even if a little sparse.
Address: 3009 W 1st St, Joplin, MO 64801, United States
Discover Joplin's Hidden Gems by Walking the City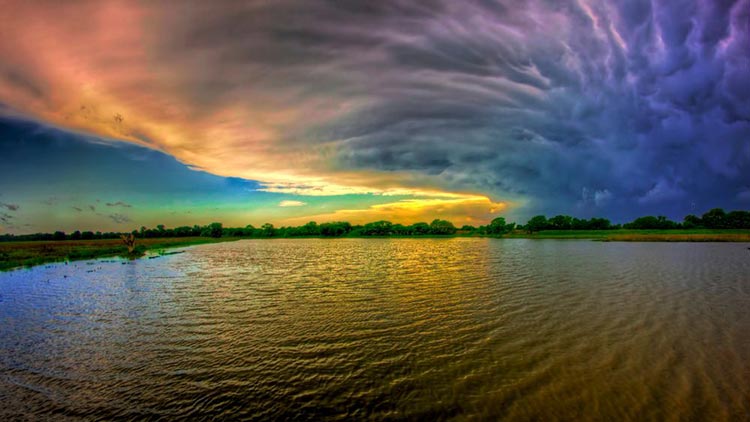 Joplin is a compact city, making it ideal for strolling about on foot. All of the city's streets and neighborhoods are infused with its vibrant culture.
While exploring on your own, you will notice Joplin's gorgeous architecture and illustrious history.
You can even come upon new locations while exploring the only known city to the residents.
You'll almost certainly come across fantastic restaurants serving delectable food along the road.
Long, calm hikes around Joplin will undoubtedly renew you.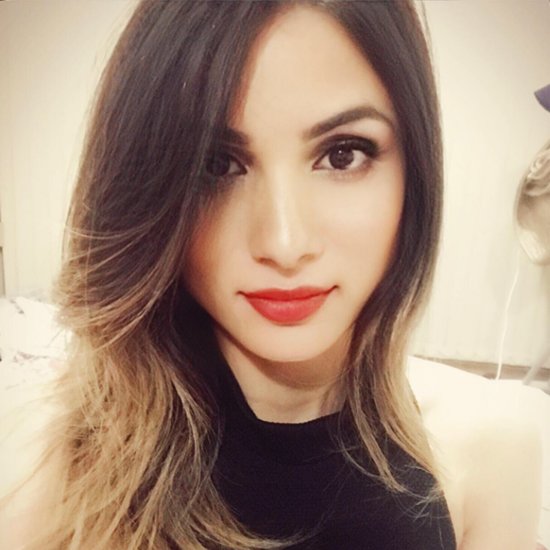 Hello, and welcome to Travel Crog, a site where I share my travel advice for your dream vacations. My name is Molly Martin, and I'm the founder and editor-in-chief of this site. I have a passion for travelling and exploring new destinations, and I want to inspire you to do the same. Six years ago, I left my job as an HR professional and embarked on a three-month trip around the world. It was an amazing experience that changed my life and perspective. Ever since then, I have been travelling as much as I can, and writing about the best things to do, see, and eat in every place I visit. Whether you're looking for a city break, a beach getaway, or a mountain adventure, I have something for you. Travel is not only fun, but also empowering and enriching. Join me on my journey and discover the world with Travel Crog. My motto is: "Life is short, travel more."