15 Best Things To Do On Long Island
Long Island is located on the Atlantic Ocean in southeastern and east of Newyork city. Even after living here for 8 years, I am still exploring new places that Long Island has to offer. It's famous for its beaches and parks. You may have already heard about the Jones Beach State Park, Camp Hero State Park, and Montauk Point State Park as a popular summer destination for the city folks.
But that's really not all. The charming suburbs of long island offers lighthouses, the world-famous Brooklyn Botanic Garden, vineyards, several excellent art museums such as the Brooklyn Museum, and many more.
While you might have only heard of the Hamptons or Montauk, this place is actually broken up into two counties, Nassau and Suffolk county.
I have explored some hidden treasures while living here. So if you are planning your day trip out to Long Island, read on to find out the most fun and must-visit places on Long Island.
Fun Things To Do on Long Island
1. Vanderbilt Museum and Planetarium
The Vanderbilt Museum is an elegant Spanish-Revival mansion. It was the home of William Kissam Vanderbilt II and it's located in the town of Centerport on the north shore of Long Island. This 43-acre estate Vanderbilt Mansion is now listed on the National Register of Historic Places.
The museum includes all the Vanderbilt Mansion properties. Visitors can take guided mansion tours or may explore on their own all its furnishings and art, a marine museum with a collection of natural history specimens, wild-animal habitats and diorama, a curator's cottage, a boathouse, gardens, a seaplane hangar, and an extensive collection of firearms, swords, ship models, and various objects from Europe, Asia, and Africa.
While visiting there myself I took the guided tour. The museum curators offer an amazing tour, they dress up in period costumes to bring back the lives of the estate's previous residents to life. The planetarium operates a full-dome display projector. And this is one of the best in the country with the latest surround sound technology. Take your family for a day out in this amazing Vanderbilt Mansion. You will definitely have a good time.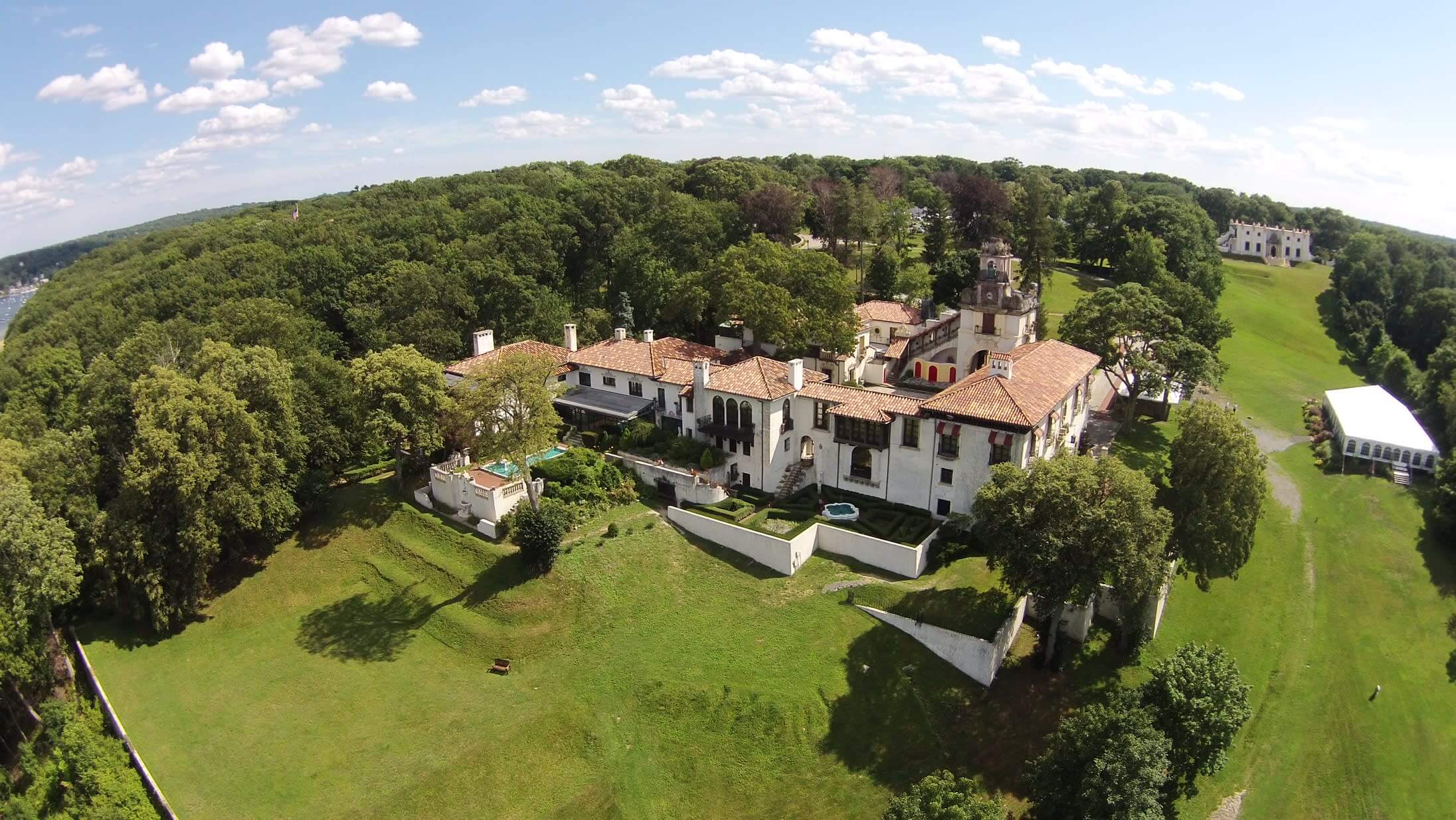 Source: Vanderbilt Museum and Planetarium ariel view
Address: 180 Little Neck Rd, Centerport, NY 11721, United States
2. Fire Island Lighthouse and National Seashore
The Fire Island Lighthouse and National Seashoreare easily one of my favorite places to go on Long Island. I have visited this Seashor so many times that I've lost count of it. Whenever a friend visits me, I take them to see this beautiful lighthouse and it's perfect for outdoor activity! Head over to Robert Moses Field 5 and then drive to the left and you will reach the destination.
The Fire Island Lighthouse is the tallest lighthouse on Long Island. If you climb up to the top of the lighthouse on a clear sunny day, you can see the entire new york city skyline in the distance. But make sure to have a high-energy meal before cause there are 182 steps to the top and once you reach there you will be rewarded with beautiful brickwork and stunning views and the 360-degree views from the gallery platform are sure going to take your breath away.
The tower can be climbed every day from 10 AM until 4:30 PM. The tour fee is $10 dollars for adults and $5 dollars for children and seniors.
Tours & Things to do hand-picked by our insiders
After climbing the tower, head to the beach. Relax and enjoy rhythmic waves, high dunes. Or you can also give a tour of the museum that is attached to the lighthouse.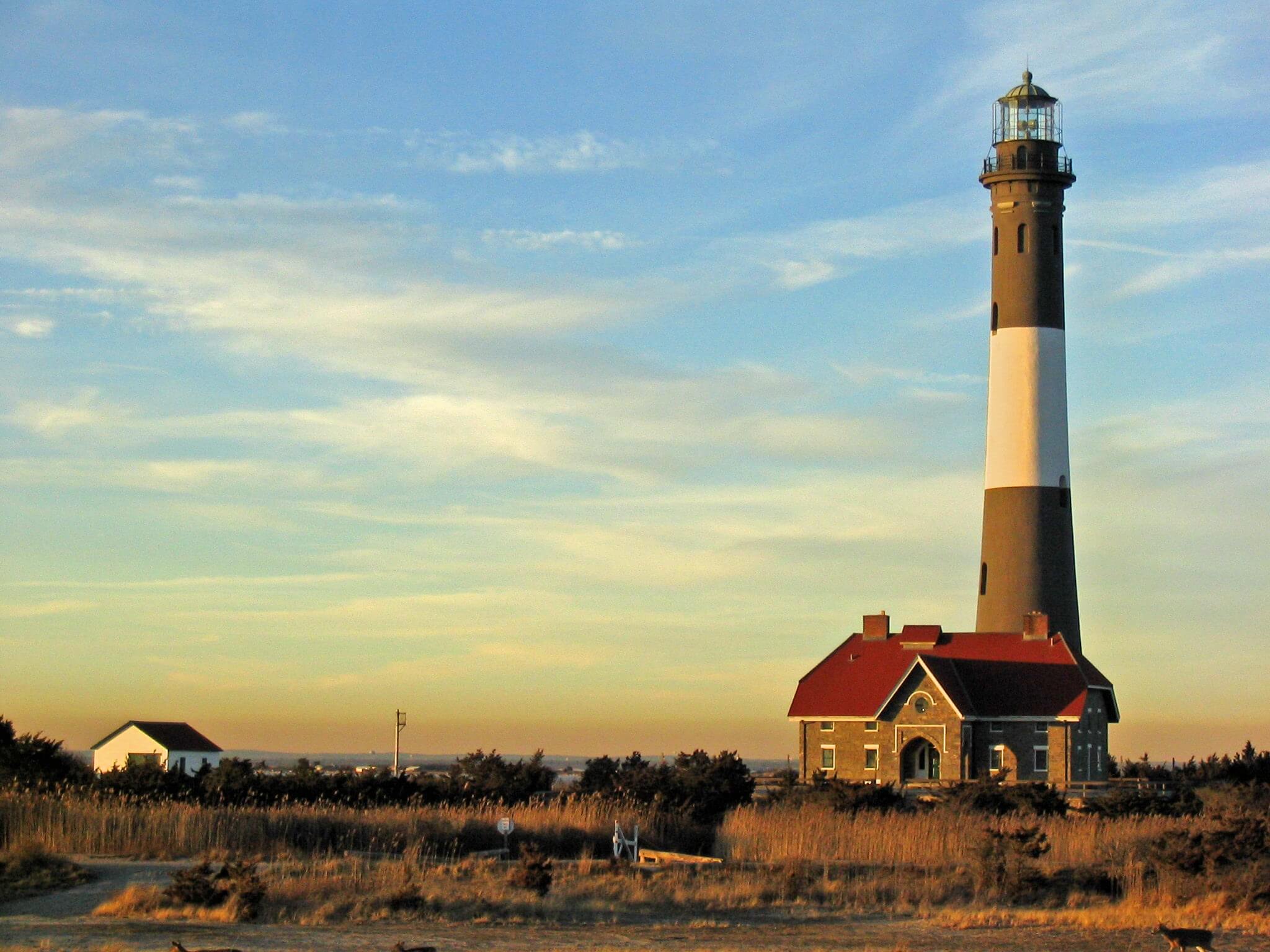 Source: Fire Island Lighthouse
Address: Field 5, Robert Moses State Park, United States
3. Sands Point Preserve
So back in 2016, when I got married, I was looking for a castle for my grand wedding.  And can you believe it I found one here on Long Island? When you drive through the gates of Sands Point Preserve, you will see 2 stunning castles/mansions and you will feel like you are transported to another time.
This 216-acre area is one of a gilded era of Gold Coast grandeur and elegance in the early 20th century. Its located right on the long island sound in Nassau County. It was built in 1902 by Howard Gould. First, it was only a 100,000 square ft castle which was inspired by Ireland's Kilkenny Castle. But Howard Gould's wife wasn't pleased with the first castle. So, he built another 50,000 square ft mansion across the property. It's called the Hempstead House. And it is located closer to the sound.
The Sands Point peninsula was the famed "East Egg" in F. Scott Fitzgerald's "The Great Gatsby." Today on the Preserve there's a Celtic castle, wonderful gardens, a roaring '20s mansion with a Great lawn. It's full of outdoor activities including walking trails, a beautiful picnic area, and a beach to hang out and relax.
The castle provides mansion tours, year-round educational programs, and some private/corporate film/tv location facilities. If you are planning your dream wedding and want to have it on a castle, hands down this will be your best option. From intimate gatherings to grand affairs the Preserve offers venues for weddings of all sizes.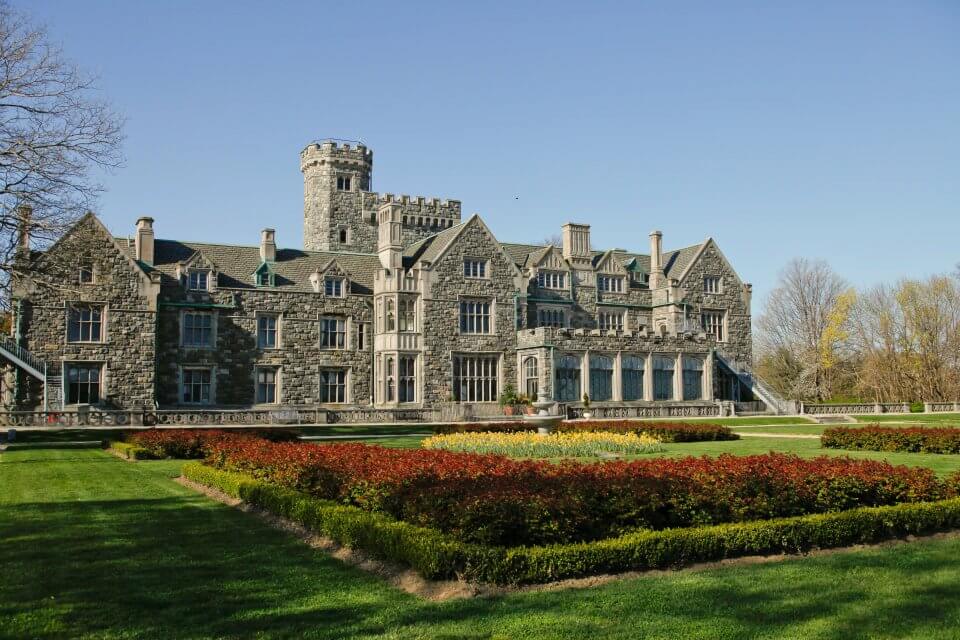 Source: Sands Point Preserve
Address: 127 Middle Neck Road
4. Montauk Lighthouse
I guess you can already tell I have got a thing for Lighthouses as I am mentioning another lighthouse in this list. Montauk Point lighthouse is the prettiest lighthouse in New York. It's located at the very tip of easter Long Island. It was built in 1796 and still an iconic monument that serves as an aid to navigation.
This Montauk point lighthouse provides unforgettable 360° views of block island sound and the sweeping view of the Atlantic ocean. You can also tour the grounds of Montauk point museum. I love to explore the area, learn about the rich heritage, climb around the rocks or hang out on the beach.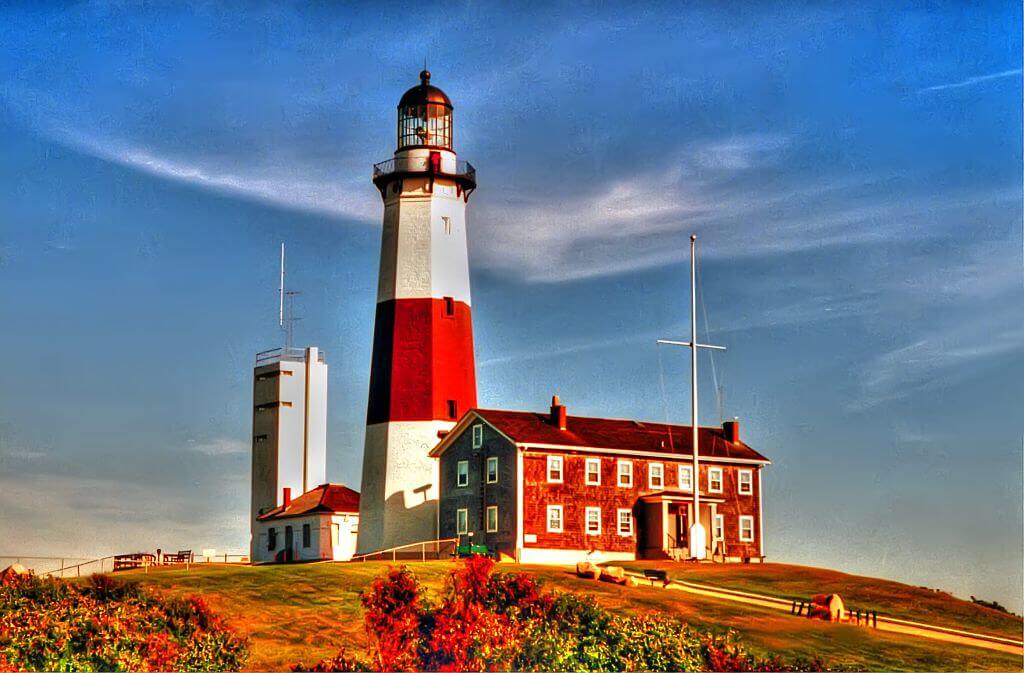 Montauk Lighthouse
Address: 2000 Montauk Hwy, Montauk, NY 11954
5. Planting Fields Arboretum
Planting Fields Arboretum State Historic Park has to be the most beautiful garden on Long Island. Have a nice day strolling through the gardens or even setting up a picnic!  The Plantic fields are the perfect place to spend a day out! You can drown yourself in colorful orchids, palm trees, and other jaw-dropping tropical plants.
If you enter the main greenhouse, you will find yourself surrounded by begonias and ferns. Stop and smell the flowers, admire the BEAUTIFUL scenery and perhaps take some Instagram aesthetic photos. The planting fields are also a hot spot for Instagram bloggers,  especially around sunset! If you are looking for a dreamy aesthetic place for engagement/pre-wedding shoots, definitely this has to be the place.
You can also enjoy a live steel drum performance by drum mania. With the warmth of the greenhouse surrounded by tropical flowers and fun music, this place really gives you a vacation vibe without the plane tickets!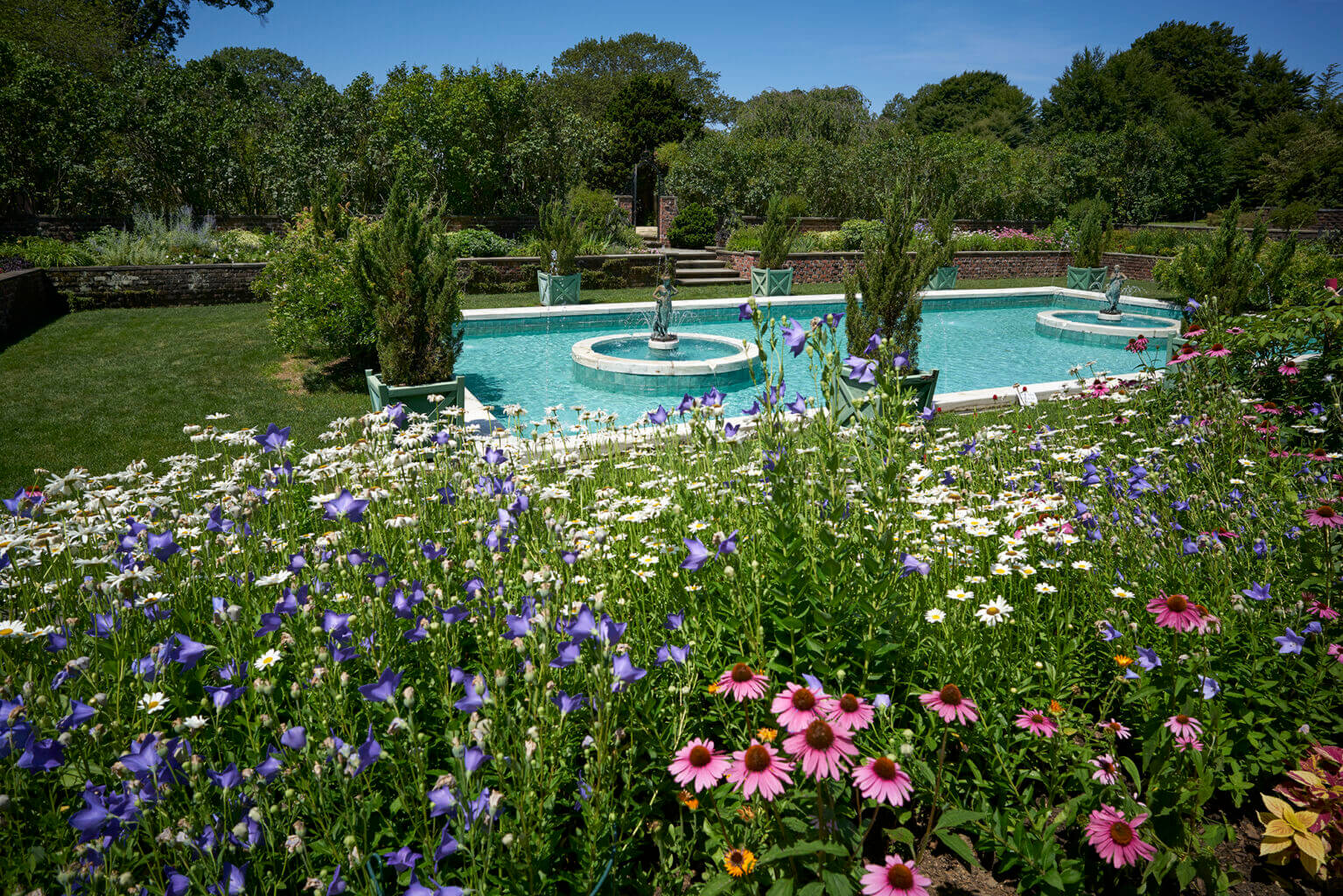 Source: Planting Fields Arboretum
Address: 1395 Planting Fields Rd, Oyster Bay, NY 11771
6. Long Island Beaches
From the rocky shore of the long island sound to the pristine crisp white sand of Atlantic ocean beach, long island has a perfect beach for everybody's needs. This place is known for having the best beaches in New York.
If you are coming from new york city I highly recommend taking the Long Island Railroad to Long Beach. Other Beaches that are worth a visit are Jones Beach and Robert Moses. The beautiful beaches on Long Island are its major selling point and they hold super fun activities like concerts, special events, oceanfront hiking, family picnics, biking, and festivals.
All the beaches have a great broadway walk and lots of bars and food nearby. Most beaches do charge admission so it is best to have cash with you.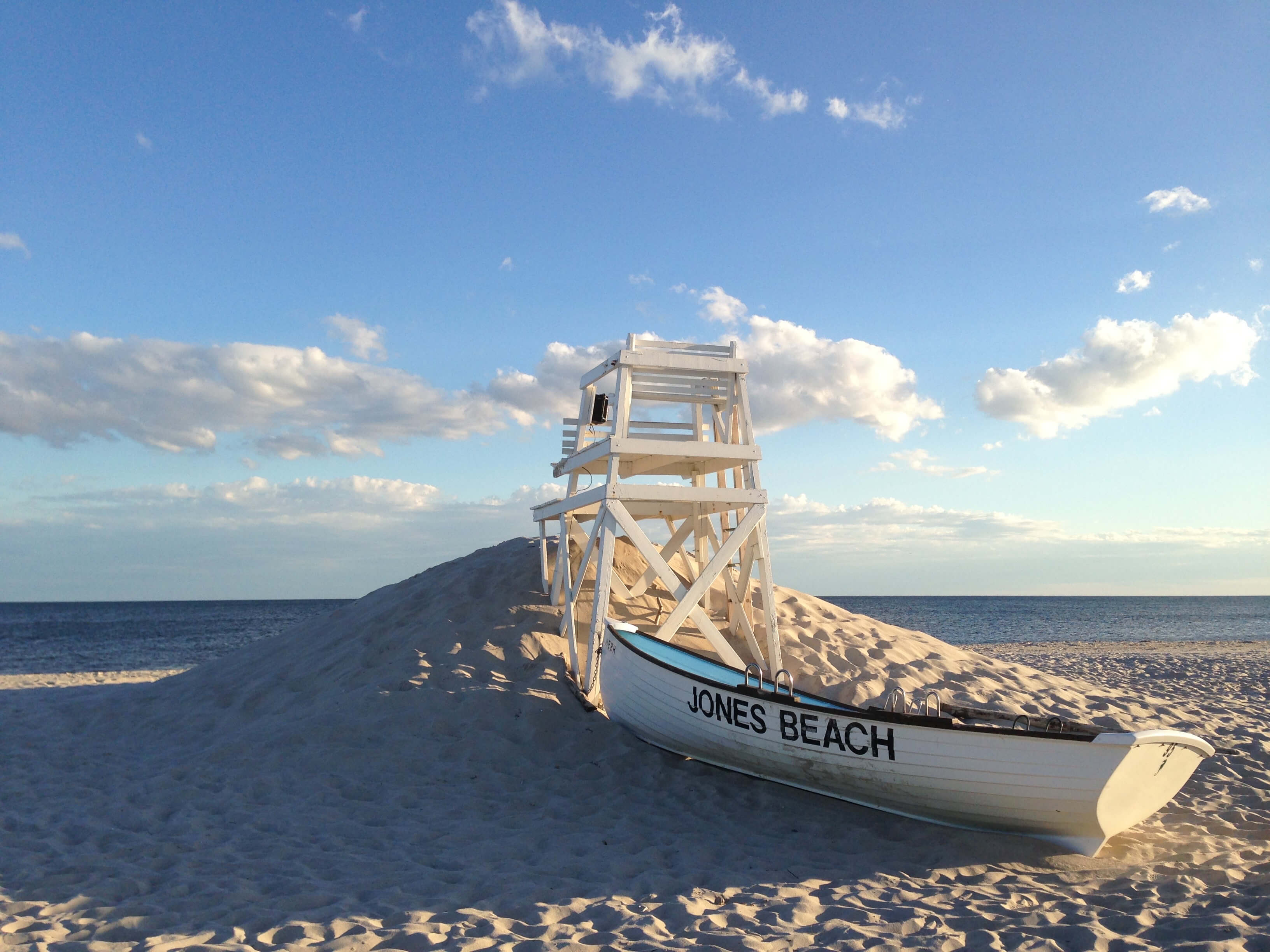 7. Sagamore Hill National Historic Site
Sagamore Hill is part of the U.S. National Parks Service. It was the home of the 26th President of the United States, Theodore Roosevelt. Now it is listed on the National Historic Places registry and is open for visitors year-round between sunrise and sunset.
The Roosevelt Home can be visited only by taking a guided tour. Take a walk at the trail to the Sagamore Hill Rd that the president once enjoyed with his furry friends. The site also includes Roosevelt Museum at Old Orchard.
Take a day out with your family and Checkout the Audubon Center and the 23-room Victorian mansion. If you love history, make sure you explore the "Summer white house" on the north shore.
Every year, Sagamore Hill hosts educational programs and annual events, including a free Independence Day celebration. Independence Day celebration that features a visit from an actor resembling the late president.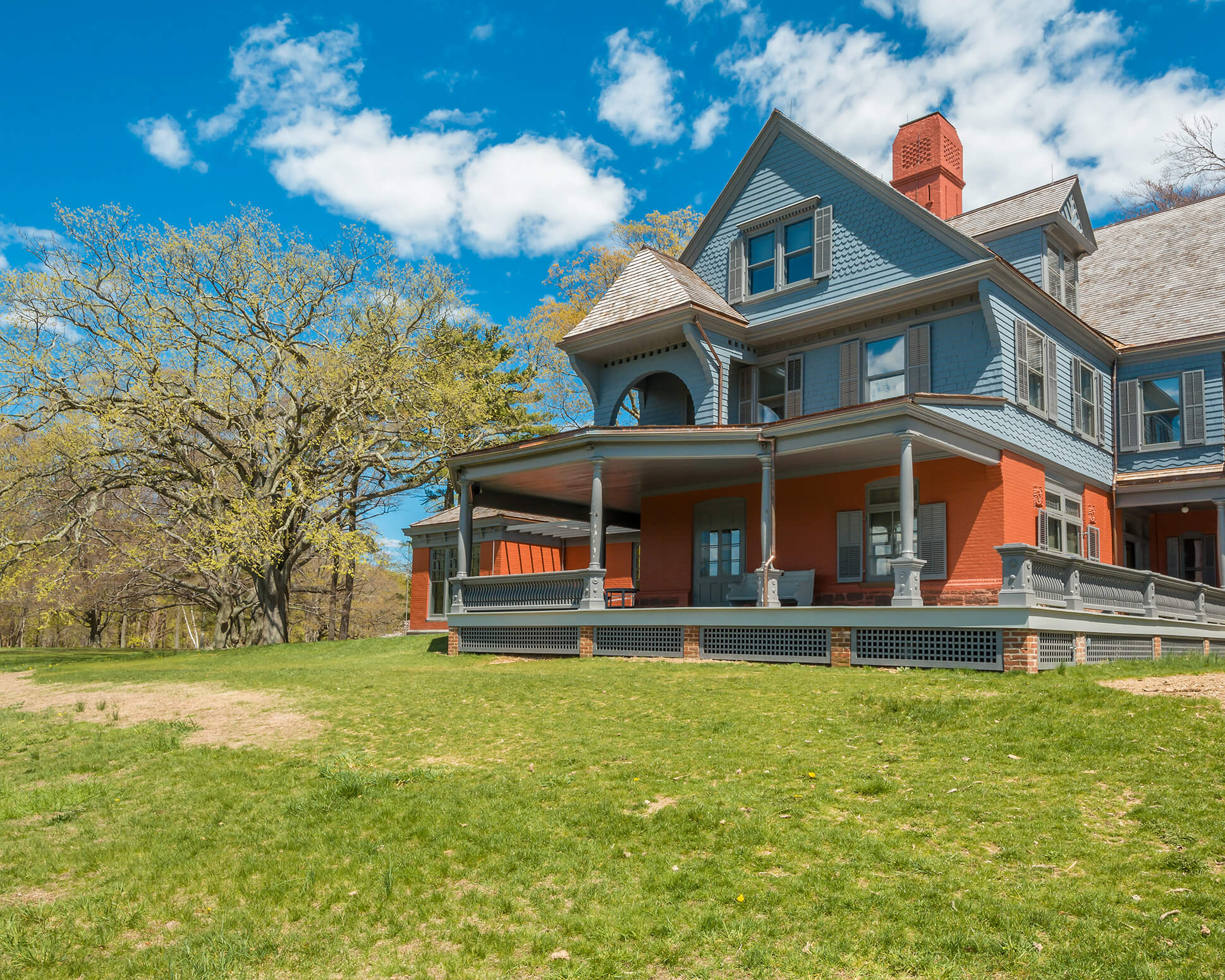 Source: Sagamore Hill National Historic Site
Address: 20 Sagamore Hill Rd, Oyster Bay, New York
8. Nassau County Museum of Art
The Nassau County Museum of Art features a garden that is full of outdoor sculptures. It is located 20 miles east of New York City. The sculptures are the work of Tom Otternes, Botero, Calder, and more.
The Georgian mansion-turned-museum hosts permanent and rotating exhibitions. It's an ideal setting for introducing arts to children by famous artists like Pierre Bonnard, Auguste Rodin, Roy Lichtenstein, Moses Soyer, Edouard Vuillard, and others.
The museum also offers fun activities for kids, art classes, and workshops like flower felting and scarf painting. One can see and experience it all in one place.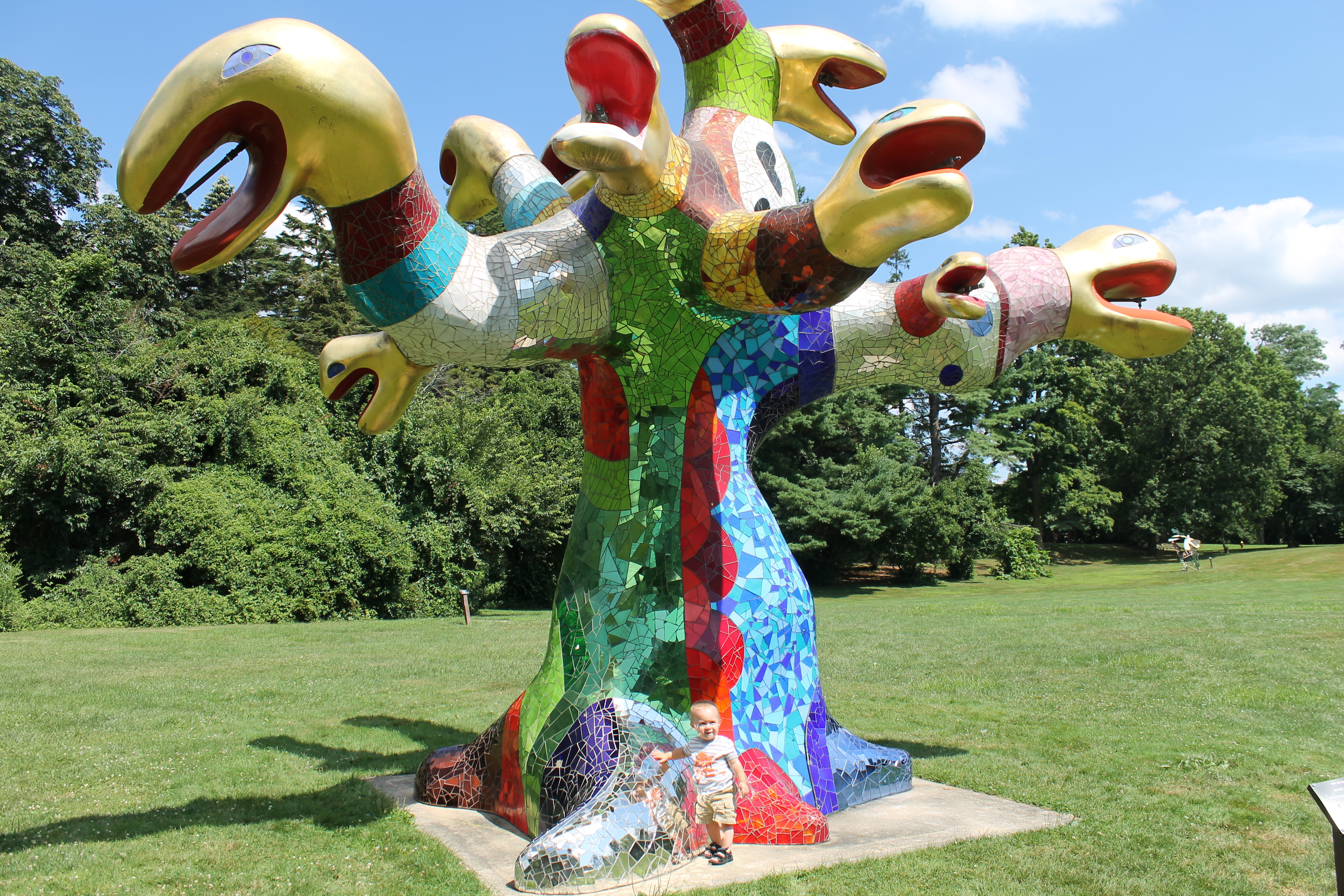 Source:  Nassau County Museum of Art
Address: One, Museum Drive, Roslyn, New York
9. Old Westbury Gardens
The Old Westbury opulent estate is the former property of John S. and Margarita Grace Phipps. Its consists of 160 acres of area and are now listed on the National Register of Historic Places.
The main attraction of this garden is the palatial Westbury House. It is surrounded by serene beautiful scenery, ponds, rose gardens, lakes, and fountains. When you enter into this Old Westbury gardens estate, you will feel like you have stepped right into the pages of The Great Gatsby. Take a tour of the mansion and stroll through the gorgeous garden.
This place is so pretty that scenes from the television series Pushing Daisies, Gossip Girl and Royal Pains also used the location in filming. Old Westbury Gardens also hosts concerts and special events on the main lawn mostly during the warm months.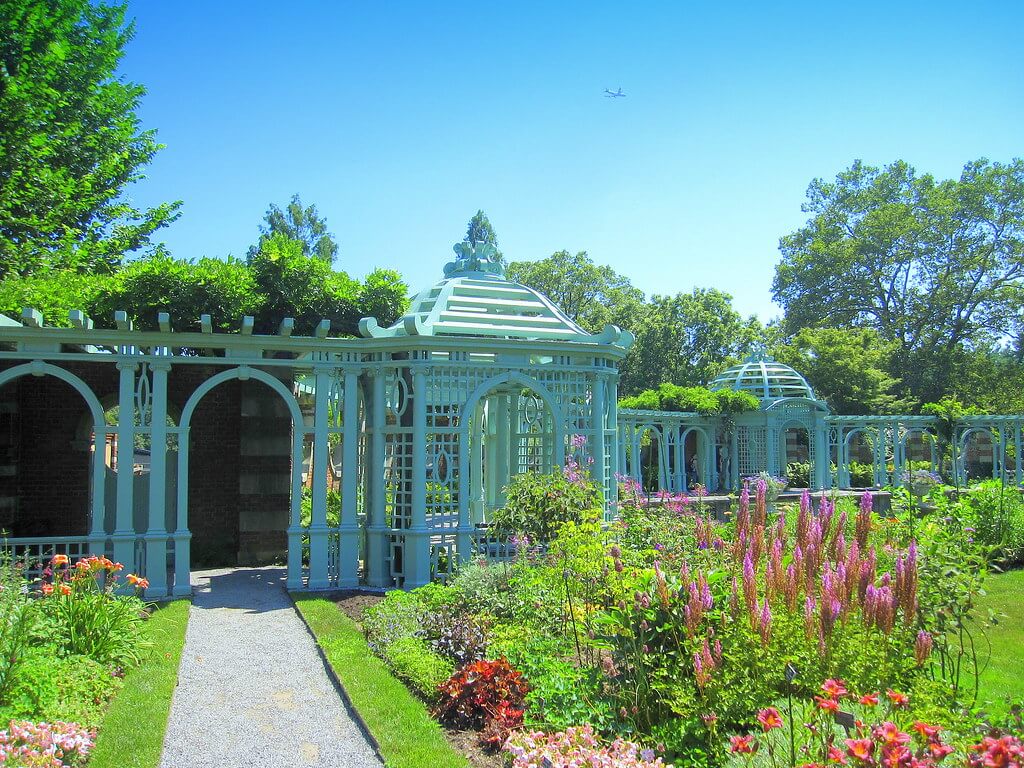 Old Westbury Gardens
Address: 71 Old Westbury Road, Old Westbury, New York
10. Splish Splash
Splish Splash is a 96-acre water park. From smaller children's lagoons to an eight-story-tall water slide this adventure park features 30 rides and runs from May through September.
It was ranked the third-best park in United Stated in the year 2009 by travel channels. Go with your full family to Splish Splash and have a super-soaked day of excitement. I mostly go there with my kids for the exciting wave pools and the dozen of rides that they offer.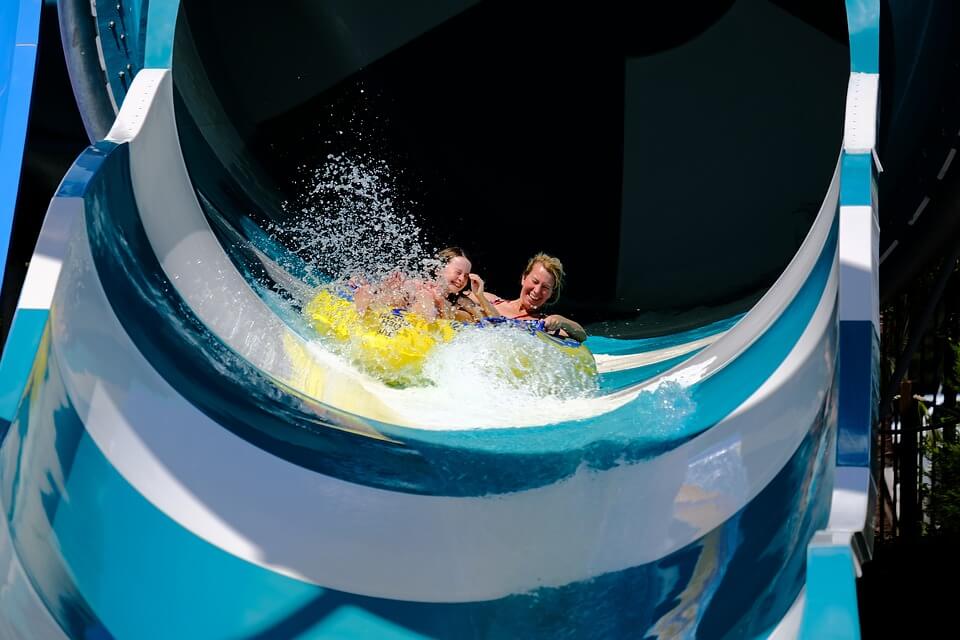 Splish Splash
Address: 2549 Splish Splash Dr, Calverton, NY 11933, United States
11. Long Island North Fork Wineries
Another reason to take a day trip out East is Long Island's North Fork wine country. Even if you are limited in time, make a point to visit Lieb Cellar on North fork. Here on Long Island, you can experience around 60 vineyards, they are mostly on the North Fork and you can also explore some out in the Hamptons.
The vineyards allow you to take a walk through the gorgeous vine field. They also offer guided tours followed by wine tasting, live music, and good foods!  Have a perfect wine weekend and enjoy yourself with your loved ones.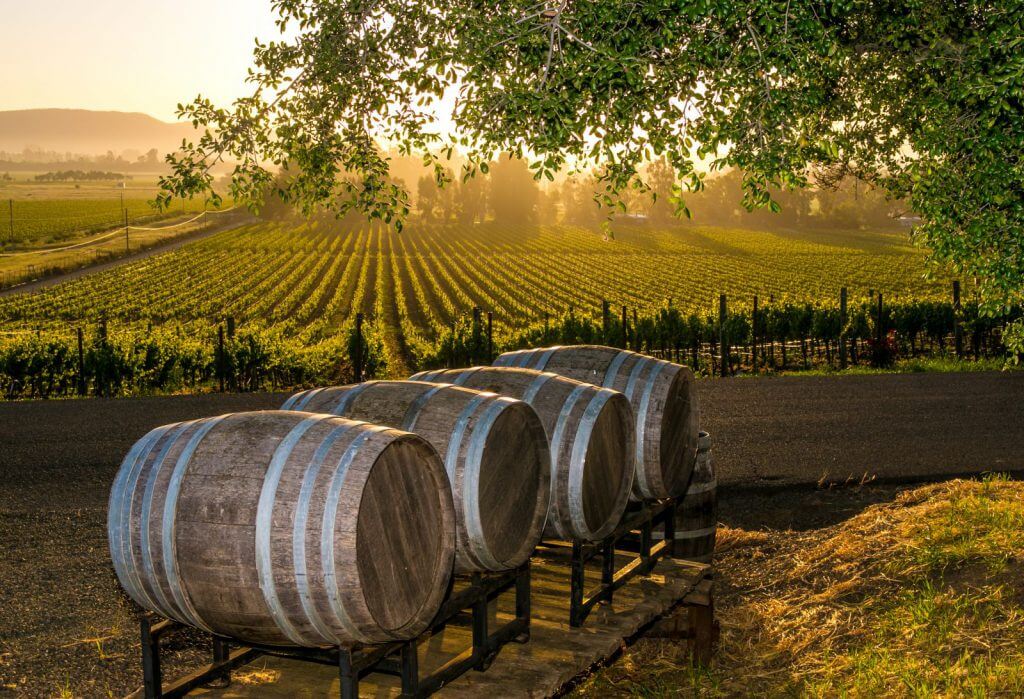 Source: Long Island Vineyards
12. Hike Through Long Island's State Parks
Exploring and hiking through Long Island State parks and trails is my favorite way to spend time with my best friends. Greenbelt trail which is over 31 miles ( from North Shore to the South Shore) is the longest and most popular hike trail on Long Island.
The Greenbelt stretches through four very known parks, Sunken Meadow State Park, Connetquot State Park, Heckscher State Park, Caleb Smith State Park. Heckscher State Park is my all-time favorite. I go there for disc golfing.
Another favorite is Hempstead Lake Park where you will see a lot of dog owners walking their dogs. And last but not least Valley Stream State Park. It's so dreamy and pretty that most people go there for engagement or bridal photoshoots.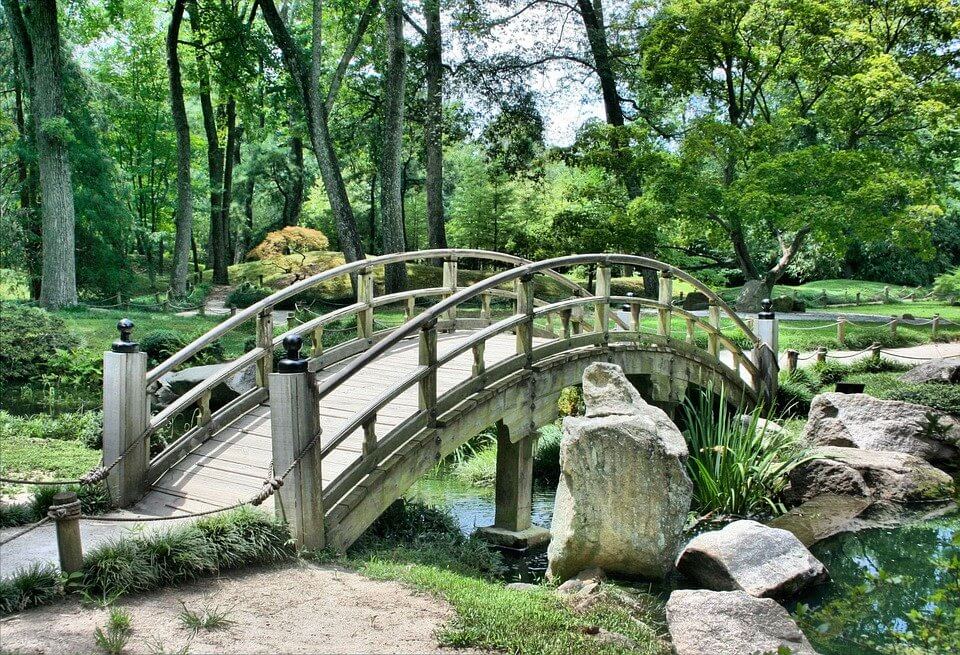 Long Island State Parks
13. Oheka Castle
Visit Oheka Castle and sitting on the highest point in the town of Huntington, really makes me feel like my time machine is working! Haha jokes apart, a visit to its Oheka castles will take you to the time of Long Island's Gilded Age.
Otto Herman Kahn who was a financier and philanthropist built this state in 1919 and had its share of extravagant soirees. This french chateau-inspired building is decorated with expensive manicured lawns and gardens.
The whole area was designed by the famous Frederick Law Olmsted who you must have heard of as a designer of Central Park. This castle features a huge greenhouse complex, several tennis courts, an 18-hole golf course, and a Formal French Garden that has been the setting for many weddings.
When Kahn passed away, the property had many owners and the current owner is Gary Melius. He completely renovated and turned this private resident into a luxury hotel. This historic hotel of America now has 32 guest rooms and suites. It has event space, wedding halls, conference center, and hosts mansion tours.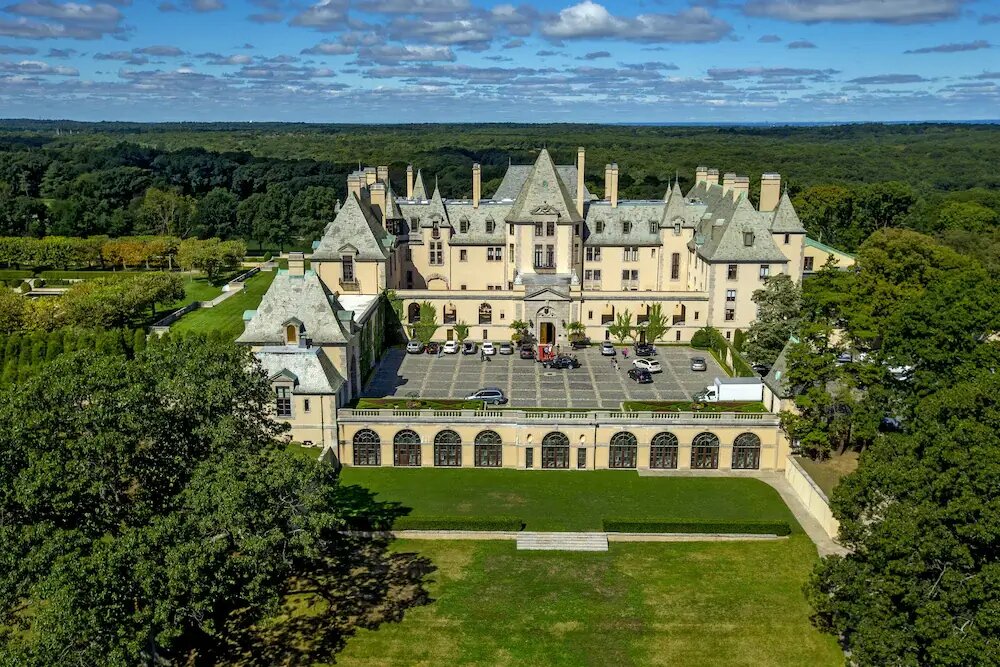 Source: Oheka Castle
Address: 135 W. Gate Drive, Huntington, New York
14. Coe Hall and the Planting Fields Arboretum
Coe Hall is the main attraction in Oyster Bay. This North Shore property was the former state of Mai Rogers Coe and her husband William Robertson Coe. T
his 19th century Tudor Revival mansion still maintains its classic elegance. The 409-acre area surrounding the mansion is known as Planting Fields and it is now listed on the National Register of Historic Places.  Take a tour inside the mansion and you will be mesmerized by priceless antiques handcrafted details, and original furnishings and artwork.
You will be mesmerized by the beautiful lush rolling lawns, greenhouse, and formal garden filled with colorful blooming flowers. These all are a feast for the eyes.
The Planting Fields Foundation celebrates Arbor Day with its annual festival in April. You can also check out their upcoming event on their official site before planning a trip.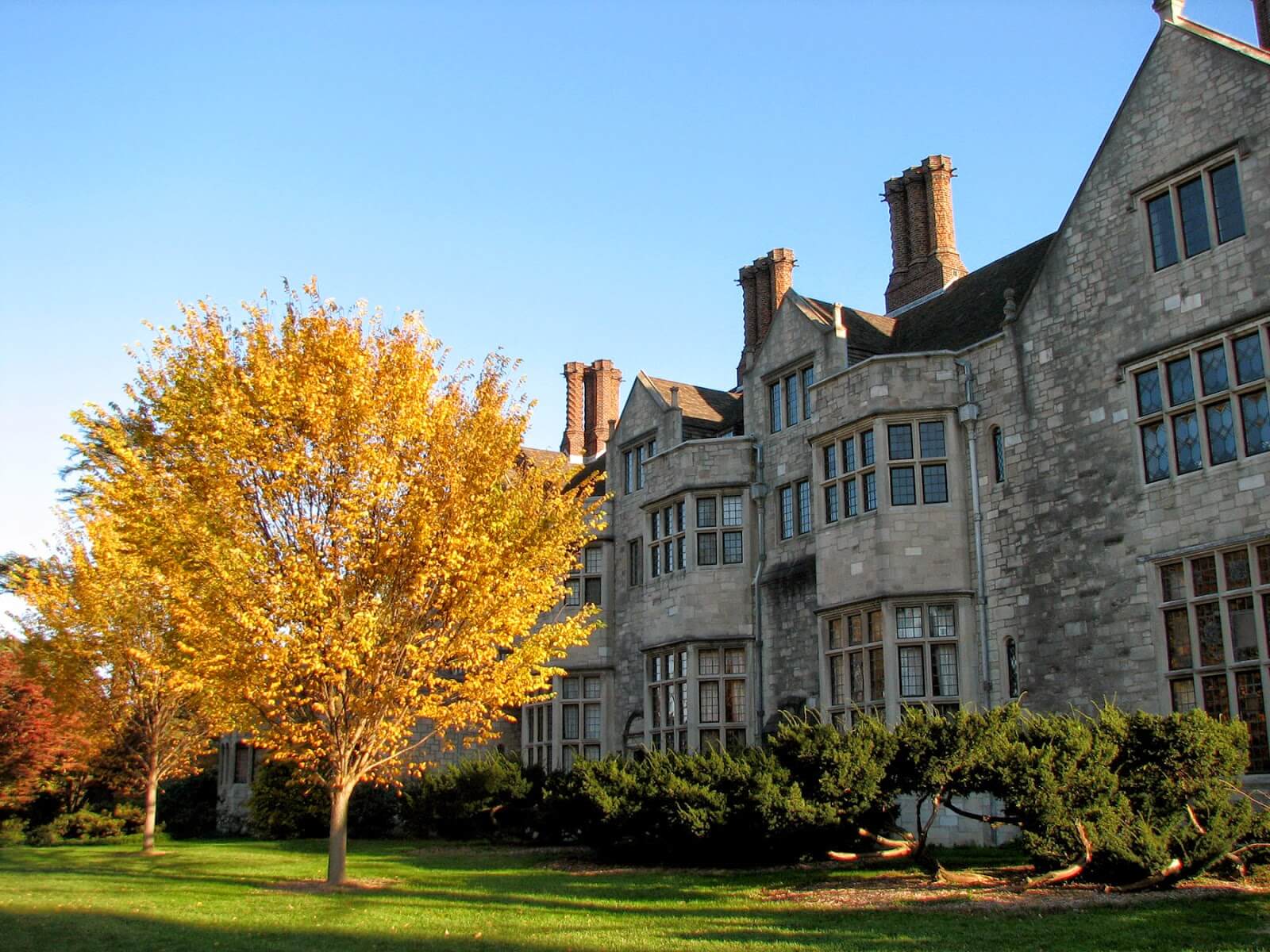 Source: Coe Hall and the Planting Fields Arboretum
Address: 1395 Planting Fields Rd, Oyster Bay, NY 11771, United States
15. The Cradle of Aviation Museum
Cradle of Aviation Museum houses Donald Everett Axinn Air & Space, Museum Hall. It's a world-class Aviation museum that consists of permanent and changing collections chronicling the history of aviation. The museum features spacecraft displays, Hands-on exhibits, and cockpits that you can climb into and feel like an astronaut.
It also has an IMAX Dome surrounded screen theater that showcases virtual reality experience and films that set out to give you an adrenaline rush by transporting viewers to far-flung places.
From seeing the biplanes and lunar landing module to experiencing A journey to the future (the latest exhibit which is a part of their countdown to the Apollo at 50 celebrations), visiting this aviation museum is the most fun things to do on Long Island.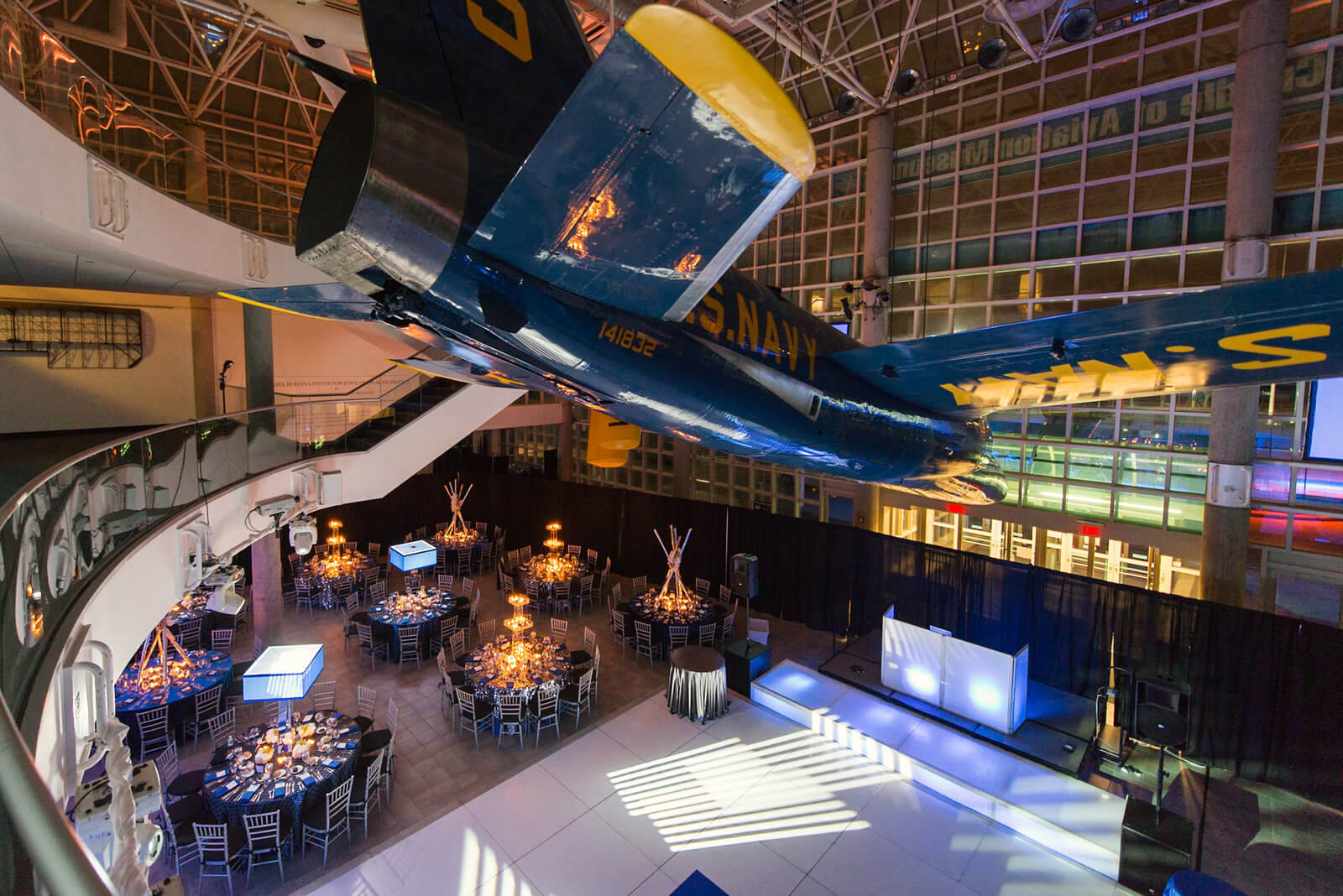 Source: The Cradle of Aviation Museum
Address: Charles Lindbergh Blvd, Garden City, New York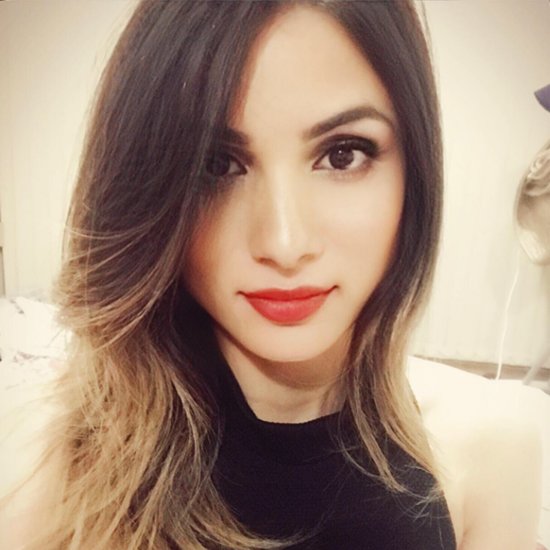 Greetings, travellers! I'm Molly Martin, the passionate explorer behind this vibrant travel platform. Alongside my team—Lorena, Jermaine, Ana, and Alen—we curate awe-inspiring travel destinations to ignite your wanderlust.
Thank you for joining us on this exciting journey. Your presence here enriches our travel community, and we look forward to inspiring your next adventure. Happy travels!